Es mundus excrementi, Everton
by

15 Comments [Jump to last]
| 05/02/2018
If the campaign Everton supporters have been forced to endure since July had to be catchily summed up in one juicy soundbite, then "Season From Hell" should fit like a hermetically sealed shroud.
Many a strange-faced mooncalf has stood accused of being at the root of the stygian shitstorm we've been mired in. Koeman, Walsh, Allardyce, Moshiri, the entire playing staff sans Seamus Coleman and, of course, doughty defender of the faith, Bill Kenwright.
Numerous half-arsed theories have been put forward in a futile attempt to fathom precisely how and why our form became so horrendously piss poor.
So, err....here's another one.
'The Exorcist'.
As a child, I grew up in front of grainy VHS copies of 70's and 80's horror movies. My education in the genre beginning at an age when most of my mates were still busy making the case that Mumm-Ra could 'have' He-Man in a one on one brawl to the death (but only if Battle Cat was deffo banned from getting involved because, otherwise, all bets were off). Such child friendly fare as 'Halloween', 'Carrie', 'The Omen', 'Don't Look Now', 'Dawn Of The Dead', 'Suspiria', 'Basket Case' and...of course... 'Scream, Blacula, Scream',
provided a steady, blood curdling, stream of background sights and sounds to my scoffing of bowls of Sugar Puffs and 'proper scientific' pointing out of who was and was not a "prick" in the pages of 'Shoot'.
One movie to have a profound effect on me at that stage was William Friedkin's 'The Exorcist'. Watching an old copy my old queen must have borrowed from somewhere, at the age of 6, and then not being able to revisit it again for over a decade (due to the film being banned in the UK from 1984 until 1998), led to my younger self developing a yearning to devour every bit of info I could find on the film. I was kind of like a mini, mid-level, Mark Kermode with less cockish hair (although, ultimately, his 'The Fear Of God' documentary, produced for the film's 25th Anniversary, probably had a hand in the film finally being passed uncut by the BBFC, so we'll let the pompadour slide).
Being well aware of the above, my wife thought she would 'surprise' me with tickets for the West End theatre production of The Exorcist. Admittedly, I was surprised because, not being the slightest bit interested in the British theatre scene, I had heard nothing about it. I was even more surprised to discover they weren't just tickets to 'The Exorcist'. Oh no. They were tickets to 'Bill Kenwright presents: The Exorcist'.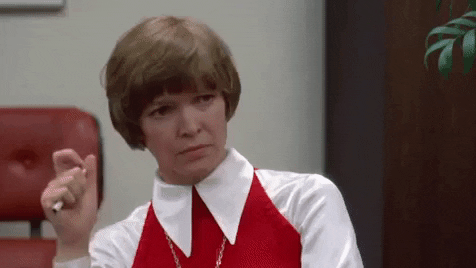 Anyway, we went and I was squirming in my seat, flesh crawling, the whole way through. The last time I cringed, sighed, shook my head and muttered "this is complete shite" so often was at a live performance of 'Bill Kenwright presents: Everton vs West Brom'.
Jenny Seagrove 'starred' in the crucial role of Chris Macneil, some bloke off a Davina McCall hosted dance show decided to alternate between Damien Karras and fucking Crocodile Dundee, while the best 'acting' in the piece came courtesy of a crackly cassette tape of Ian Mckellen's voice, recorded at home in a spare five minutes while he was mooching about waiting for his red-hot bath water to cool.
"Curse you, Kenwright!", I thought. "It's not enough you turned sitting through Everton games into some form of slow torture, you're now taking it a step further and tarnishing my favourite horror classics as well? Where will it end? What have I ever done to you?".
Then it hit me. Maybe the 'curse' has already started?
William Peter Blatty was first warned off penning a story based on the (purported) real-life possession and subsequent exorcism of a young Mount Rainier boy by a concerned Jesuit Priest. The Priest posited that revealing the existence of the Devil, in any way, would inevitably lead to retaliation and revenge on his part because, with bloody good reason, the big red shite would be pretty pissed off at his insidious methodology being made public, his privacy being invaded, plus having to turn a deaf ear to incessant accusations of how he's a bit of bad tit.
Rumours of a curse have long surrounded the movie itself. The set famously caught fire. Actors Jack MacGowran and Vasiliki Maliaros both died in post-production after their respective characters suffered the same fate on screen. Max Von Sydow's brother died on his first day of shooting for his role as Father Merrin. Linda Blair's grandfather died. A night watchman on the set died. Jason Miller's son was mowed down by a motorcycle and only just survived. Mercedes McCambridge's son lost his mind and murdered his wife and children before taking his own life. An extra in the film later stabbed a film critic to death and was suspected of having killed six other men whose bodies washed up on the Hudson River, wrapped in plastic bags.
When Bill (and by inevitable association, Everton) blundered onto the decades old battlefield, surely bad luck was bound to follow?
The UK premiere of Kenwright's pre-teen possession extravaganza took place in Birmingham on October 16th 2016 and it continued to play, as part of a strictly limited run, until November 6th.
During that brief period, Ronald Koeman's Everton suffered a surprise defeat at the hands of Burnley, along with a 0-5 horror show at Chelsea.
The day after the premiere, Philip Green was accused of being a shadow director of Everton in the House Of Commons. Leighton Baines suffered a setback in his attempted return from injury, and James McCarthy tore his hamstring.
The production started it's later run in London's West End on the 20th October 2017 (and is scheduled to finish on the 10th March 2018).
The first game after opening night was the five goal hammering by Arsenal that brought the guillotine down on Ronald Koeman's Everton reign.
Trust the Everton board to then further compound matters by bringing forth the big boss demon himself and, like Faust, making a dicey deal with 'Meffystiflethese'(or Sam, to his mates).
Now, we're stuck bearing witness to one of the most brutal, eye bludgeoning, cases of defilement ever wrought on an institution once dubbed the School of Science. The stuff we're being subjected to is utterly horrific and the managers decades long track record of dour mediocrity and desperate, self-serving, short-termism, should send a screeching warning signal that his hand should be among the last you want steering the future direction of your club.
Yet, some not only countenance his presence, they practically cheer it. "Needs must", they say. Like the doctors prodding and poking Regan and putting her through a pointlessly painful spinal tap, they stick resolutely to the 'rational' claim that the club is sick and Allardyce is merely administering the necessary, stomach churning, medicine.
When it begins to become acceptable to regularly go into games with no real intention of actually engaging the opposition, with an expensively assembled squad of international players drilled to concentrate primarily on containment and playing the percentages, then even those with the most faith can eventually begin to lose sight of the fact it should always be possible to strive for better.
"His attack is psychological, Damien, and powerful.Yet, the demon's target is not the possessed; it is us...the observers...I think the point is to make us despair...to see ourselves as ultimately vile and putrescent; without dignity; ugly; unworthy".
Seriously, these are dire times.
I well know the sheer dread that can derive from dabbling with demonic forces. My wife once had a ouija board resting on her lap as she tried in vain to contact the spirit of futuristic tubby tin can Twiki from 'Buck Rogers In The 25th Century'. No matter how many times she spelt out "Biddie Biddie Biddie", the six-foot under, silvery shortarse, never bothered to respond.
However, the tranquility was short lived, as no sooner did I decide to take matters out of her hands....by reaching over to spell out 'G-O P-U-T T-H-E D-I-N-N-E-R O-N N-O-W'....then she went absolutely ballistic. Face contorted in rage, gurning like a reject from The Garbage Pail Kids, phlegm flying from her expletive spewing mouth, the aura of pure evil radiating from every pore. 
I don't know which particular demon it was that had taken possession of her body, but i'm guessing such snarling satanic beasts must share some sort of special psychic affinity with the wife's family, as a similar hate filled entity has been residing, quite openly, in my mother-in-law ever since the day I first met her.
So, next time you're at Goodison, if you happen to hear a guttural voice in the crowd, moaning and groaning, before shouting something along the lines of "Yer Mar(tina)'s a prossie in hell, Karras", you know what's behind it....'Bill Kenwright presents: The Exorcist'.

Return to Talking Points index : Add your Comments »
---
Reader Comments (15)
Note: the following content is not moderated or vetted by the site owners at the time of submission. Comments are the responsibility of the poster. Disclaimer
Derek Thomas
1
Posted 05/02/2018 at 08:24:04
A beautifully done complete load of bollocks mate... its all to do with Rihanna being Arsenal's good luck charm...I read it on the internet so it must be true.
If the rs sold their soul to the devil for good luck well it must be balanced out with bad luck...Everton That.
Keith Harrison
2
Posted 05/02/2018 at 10:43:57
Looks like it's time for the Church on the corner to invade the pitch then John.
Excellent mate.
Len Hawkins
3
Posted 05/02/2018 at 11:05:30
You know Kenwright could yet come up with "Everton the Local Club for Local people" put a headscarf covering his curlers and Hilda Ogdens old pinny on him and he could become Aunty Christ.
Richard Reeves
4
Posted 05/02/2018 at 14:36:17
Ahh, the old VHS videos. There was no hiding which part in a film was watched the most in our house because the picture quality would deteriorate the more you watched it which was why there were a few shifty eyes in our living room just after John Matrix battered that Green Beret through to the next hotel room in Commando.
A great read, John. From previous comments, it's obvious you like your films.

Gerry Morrison
5
Posted 05/02/2018 at 14:45:03
Not sure what most of that was about, but I loved it anyway.
Darren Hind
7
Posted 05/02/2018 at 18:36:09
Good stuff JD.
Casting out devils, is a dying profession. I guess those guys can name their own price. Mind you anyone worth his salt will probably already be in deep negotiations with the Yanks
Clive Rogers
8
Posted 05/02/2018 at 18:36:21
I think Kenwright is possessed. I'm sure I saw his head rotate through 360 degrees when Arsenal scored their fifth.
Lawrence Green
9
Posted 05/02/2018 at 18:45:27
The School of Seance is on it's way back!!! Be afraid, very afraid. Top piece as per usual JD.
Tony Abrahams
10
Posted 05/02/2018 at 18:58:52
A frightening tale John, and confirmation that truth is stranger than fiction!
Rob Hooton
11
Posted 05/02/2018 at 19:43:10
Beautiful John, the Damean quote is chillingly close to the bone...
Laurence, bonus point for you too!
The Boos are more understandable too
Don Alexander
12
Posted 06/02/2018 at 22:56:22
Err, you need to get out more.
"Why you do it to me?!!!"
:)

Winston Williamson
13
Posted 08/02/2018 at 11:15:18
Excellent! This article makes sense (along with Lyndon's recent piece) – a lot more sense than the arguments for appointing Allardyce, and the continued arguments for his still being at EFC!
Jamie Evans
14
Posted 09/02/2018 at 19:19:13
Who would have thought that an article about The Exorcist would provide a much needed ray of light in this most darkest of seasons.
I do enjoy a good horror.
Altogether now
"One, two Sam is coming for you.
Three, four his football is a bore.
Five, six he's got dull tactics.
Seven, eight Sammy Lee is his mate.
Nine, ten never score again."

Jay Harris
15
Posted 09/02/2018 at 19:48:38
John as always great fun reading your posts.
I was brought up in the era of "He's behind you" and the prospect of Bill Kenwright being behind me still terrifies me.
Eddie Dunn
16
Posted 14/02/2018 at 08:32:29
Great stuff, as always John. Now everything makes sense.
---
Add Your Comments
In order to post a comment, you need to be logged in as a registered user of the site.

Or Sign up as a ToffeeWeb Member — it's free, takes just a few minutes and will allow you to post your comments on articles and Talking Points submissions across the site.

© ToffeeWeb

<! -- /articleBody -->