Match Summary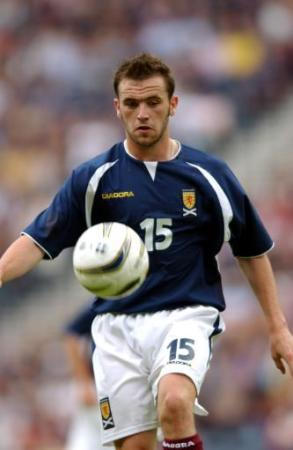 With Rooney, Gravesen and Linderoth encouraged to take a week off, this was an opportunity of Richard Wright and David Weir to stretch their legs.
A capacity crowd of about 3500 or thereabouts turned out and observed a minute's silent in respect for Tommy Eglington, the great Everton and Irish winger who died recently. [This was at the suggestion of Colm Kavanagh — an excellent gesture.]
The game never really got out of first gear as it was a cold windy evening. Bray are roughly equivalent to a lower 3rd Division type team who just started their pre-season training a few weeks ago.
Everton took control of the game from the start with Gemmill always trying to put the thru ball for Jeffers to run onto.
Not much happened until McFadden ran down the left wing and crossed the ball on the 25th minute and Jeffers got on the end of it to push it pass the keeper. Just before half-time, Carsley danced his way thru their defence and set up Jeffers for his second goal of the night.
For the second half, Bray started brightly and Grogan had a shot saved by Wright. Radzinski came on for Campbell and Watson came on for Unsworth.
McFadden saw plenty of the ball in the second half and many times lost the ball too!!! I hope to God he learns to use his right foot. Anyway, McFadden then waltzed by two players before shooting past their keeper for the goal of the game. Oh and he used his right foot for the first time too!!!
I didn't see the fourth goal as I was walking to the pub but I saw it on TV this morning: Chadwick scored when he followed up on a Watson shot as it was spilled by the Bray keeper.
Ciaran McConville