EvertonUSA declare Tim Howard Appreciation Day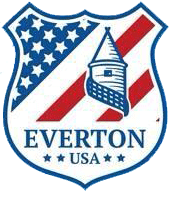 Evertonians in the United States will celebrate America's World Cup hero Tim Howard when the new season kicks off this Saturday to raise money for Everton in the Community.

EvertonUSA, the supporters club network across the Pond, has declared Saturday 16th August as Tim Howard Appreciation Day in recognition of his headline-grabbing exploits in the World Cup and his role as both an ambassador for the game and Everton FC in his native America.

The network's over 50 affiliated groups and over 30,000 members will celebrate the day in pubs and homes throughout the nation while raising money for the club's official charity. Fans of the US national team will come together and celebrate one of the best American athletes in history as he represents the nation on one of the biggest sporting stages in the world — the English Premier League.

Howard set the record for most US Men's National Team goalkeeper appearances with 104, made an incredible 16 saves against Belgium at this year's World Cup, and #ThingsTimHowardCouldSave has become one of the most popular memes on Twitter.

To be a part of this celebration, fans can go to EvertonUSA on Facebook for more information. Joining EvertonUSA gives you discounts on Everton merchandise, access to game day tickets, travel packages, and a closer connection with Tim Howard and Everton.



Reader Comments (19)
Note: the following content is not moderated or vetted by the site owners at the time of submission. Comments are the responsibility of the poster. Disclaimer
Derek Knox
1
Posted 11/08/2014 at 22:33:37
What a nice gesture from our extended family, and cousins over the pond.
Don't wish to sound Phil'ish, but let's hope we get the right result against Leicester, when so many eyes will be upon us, how embarrassing would that be?
Hey, give us those bucks back dude, I aint givin' to these mothers'!
Andy Finigan
2
Posted 11/08/2014 at 23:16:15
Can you please send some of those lovely cheerleaders over for our first home game? Lots of love, Andy.
Andy Finigan
3
Posted 11/08/2014 at 23:22:11
Can you please send some of those lovely cheer leaders over for our first home game?Lots of love Andy.
ps: I love the EvertonUSA badge.
Ant Dwyer
4
Posted 12/08/2014 at 01:09:11
Tim deserves all the reconision he gets and I wish him all the best for the up and coming season.
Also I must say the badge is totally funky. It may be worth trying to market something in the US with this badge on as the potential market is massive and we all know how much the Yanks love there stars an stripes. Food for thought.
Clarence Yurcan
5
Posted 12/08/2014 at 03:28:49
Being married with a child, I won't be celebrating in a pub at 10 a.m., but I will be cheering on Timmy and the Boys in Blue in front of my computer screen with a cup of coffee!
Paul Kelly
6
Posted 12/08/2014 at 04:50:57
Their badge is much better than our club's one. Bravo! Roll on Saturday.
Jamie Crowley
7
Posted 12/08/2014 at 06:05:19
I own a printing company. How does one obtain the rights to print that badge? I'd print hundreds...
Very nice logo. We do love our Stars and Stripes.
Derek Knox
8
Posted 12/08/2014 at 08:28:55
Hello Jamie, I am not sure if that badge has any rights, but most things do these days. However, I think it would be worth a bit of research, as we all appear to like it.
You could be on to something there mate, best of luck and really, really hope we get off with the right result on Saturday, the right result, obviously being a win, a draw or even worse is unthinkable.
Dave Lawley
9
Posted 12/08/2014 at 08:59:52
Do it Jamie, do it! you could be the Everton USA marketing Guru since the club don't ever seem to get around to recognising the incredible potential over the pond.
Anthony J Owens
10
Posted 12/08/2014 at 09:51:08
I am going to have my own Tim Howard Appreciation Day... the day he decides to become a complete goalkeeper and not just a shotstopper; the day he bullies his defenders and opposing strikers; the day he takes command of HIS penalty box; the day he comes off HIS line and claims crosses; the day I can say, with complete honesty, that he is one hell of a goalkeeper.
Derek Knox
11
Posted 12/08/2014 at 10:44:46
Jamie, I forgot to mention, that should this prove to be a succesful and lucrative venture, I sincerely hope so, and that you will not forget me. After all is said and done, I have backed you all the way on this, mate. :-)
Jay Sean
13
Posted 12/08/2014 at 17:03:52
Tim Howard's a legend

Conn Prosser
14
Posted 12/08/2014 at 18:00:08
Yes the logo really struck me. I'd be making sure there were just nine stars on there – one for each English championship Everton have won.
Easy way for our blues in the know across the pond to spread the word to prospective soccer fans that we are historically more successful than Chelsea or Man City.
Rob Madigan
15
Posted 13/08/2014 at 19:40:09
Nine stars???? sod that,... Put about a dozen on there, just for a start, lad.
Paul Ferry
16
Posted 13/08/2014 at 22:25:53
Hardly a surprise, US based blues whooping for Timmy of their national team and beloved blues.
I shudder once more at the thought of the wrath of Mike (Gaynes) and many others on either side of the Atlantic but sure well done TH, you showed in the Belgium game in particular that you can have a cracking game. However, we desperately need a new goalie - Cardiff's Marshall would make my day as they say over here - not as cover for TH as more than a few say but to step into his shoes.
I'll get under me dustbin lid but we will not take the next giant step if Howard, Osman, Nuts, and Jag the howler and hoofer are thought of as shoe-in starters.
Of these four, to be fair, Howie was the more valuable last season but so many mistakes, such poor control of his box and defence (we are crying out for a commanding voice and presence at the back), flapping, punch or catch or catch and punch, distri-fecking-bution whether with foot or arm.
We sorely need Marshall or his ilk but despite what I have said I also believe that keeper is way way down on Bobby's list of priorities.
'Legend;! No way! Unless you mean US legend that is and that's not for me to say.
Ant Dwyer
17
Posted 14/08/2014 at 01:43:21
Great shout, Jamie, print it til your heart is content and spread the great word of Everton FC.
By the way, Anthony @ 10, very harsh, mate!! Tim has his faults like all players but I'd quiet happily stick with him than trade for 90% of other teams goalkeepers. I do agree that Tim doesn't come for certain things that other keepers might come for but having Jags an Distin together for so long with Tim they all know each other's games off by heart.
Can you honestly tell me a player at us who doesn't have a fault? I doubt it very much. Tim is a very reliable goalkeeper and has been a great and loyal servant to us, he also is a very punctual keeper and never seems to be missing!
Keep up the good work, Tim, most of us do appreciate your efforts.
Tony Abrahams
18
Posted 14/08/2014 at 17:09:08
Marshall would be a great signing Paul, but Howard did just have his best season in an Everton shirt IMO.
Also to have Tourette's and play top level sport must surely take some doing, and it's something he will always have my respect for. This must affect his decision making at times, surely? But there was nothing wrong with his decision to let Aguero beat him at the near post haha! And he proved to me that day what a great Evertonian that he has become!
Paul Ferry
19
Posted 15/08/2014 at 02:02:26
Very nice post Tony and happy to admit that I might have been too harsh. I did think he had one of his better seasons last year. But that said, there were still a lot of mistakes, perhaps too many for comfort. But, then, everyone makes mistakes, except Jags!
Loved the City stuff; Tim's best ever mistake or decision!
Brian Wilkinson
20
Posted 16/08/2014 at 01:15:52
Paul@20 everyone makes mistakes, but hand on heart if we are playing in a massive game, would you prefer Howard or Robles there?
After the likes of Paul Gerrard, Richard Wright, Robles, Mucha we are very very lucky to have Tim Howard, one of our best signings of recent years... and I still think, had Howard played in some of the cup games, we may have had a bit more success advancing in competitions.
---
Add Your Comments
In order to post a comment, you need to be logged in as a registered user of the site.
Or Sign up as a ToffeeWeb Member — it's free, takes just a few minutes and will allow you to post your comments on articles and Talking Points submissions across the site.
© ToffeeWeb