Tottenham Hotspur vs Everton

95 Comments [Jump to last]
Saturday 4 March 2017
Match Preview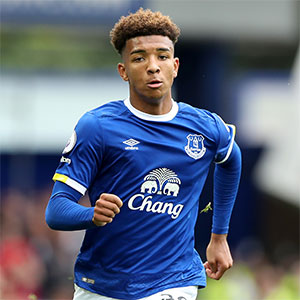 Could Mason Holgate be recalled to help man a central-defensive trio?
Everton head south this weekend for what promises to be their toughest assignment since the trip to Stamford Bridge in early November.
That day, Chelsea, who are now the Champions-elect, demolished a Blues outfit that was still coming to terms with the new demands of Ronald Koeman's management and which was in the middle of a poor sequence of results that would end at one win in 11 games in all competitions.
It was a chastening evening for the Blues as the defensive solidity that Koeman appeared to have restored to the back line evaporated but, while it would take a further five weeks and another dreadful result back in the southeast at Watford, the Dutchman began to turn to the tide.
What's more, since the turn of the year, Everton are unbeaten in nine in the Premier League and among the form teams in the division. They travel to the Capital in buoyant mood and as a very different proposition to the one that was steam-rollered by Antonio Conte's seemingly unstoppable machine.
On this occasion, they meet a team every bit as indomitable on home turf. Spurs may have struggled in their nominal home games at Wembley in European competition but at a transforming White Hart Lane, they have won eight matches in a row and are unbeaten, the only club able to boast such a record in the Premier League.
As if those portents weren't bad enough, Mauricio Pochettino's men trounced Stoke City 4-0 last weekend behind a Harry Kane hat-trick, a victory that kept Chelsea's lead at the summit to 10 points and ensured that the north Londoners remained in second place.
This is, then, just the sort of match where Everton can come in and play spoilers and it's the anticipation of being the first team Premier League team to win at White Hart Lane and thereby press further the potential for a late run at the top four that is so tantalising.
Koeman certainly has the tools to spring such a surprise: a goalkeeper enjoying his best form since arriving at the club three-and-a-half years ago; a defence that has let in just four league goals in 2017 (three of those in one match, of course, against Bournemouth); one of the tastiest midfields in the country now that Morgan Schneiderlin is gliding around the pitch alongside the stubborn Idrissa Gueye, the precocious talents of Tom Davies and the mercurial Ross Barkley; and the league's joint-top scorer in Romelu Lukaku.
If this team can muster the kind of fast start they made against the Cherries, and combine it with the bristling intensity that showed at home against Manchester City in January, then anything is possible. And, as Spurs showed in Europe and at Anfield, for example, they can crumble with the best of them.
"This week is not more of a test than it was last week [against Sunderland] or than it will be in two weeks," Koeman said in his pre-match press conference yesterday. "Every weekend it's important to be at your best level.
"We know that Tottenham is one of the best teams. They are really strong at home. But, okay, it's a challenge to play against a strong team at [their] home. But be yourself and you can get a good result.
"We will defend differently than they did," Koeman continued after being asked to comment on Stoke boss Mark Hughes's assessment that Spurs are the best attacking team the Potters had faced this season. "You need to stop the strengths of Tottenham — they have really good offensive football in the team and you need to stop that."
The Everton boss specifically name-checked Christian Eriksen and Dele Alli as the men his charges would need to shut down as well as Tottenham's marauding full backs so that the supply lines to Kane are restricted (although first-choice left back, Danny Rose, is ruled out).
Pochettino also has minor injury doubts over Kane and Jan Vertonghen while Toby Alderweireld will undergo a late fitness test but it would not be surprising to see the first two or even all three play. Any possibility that they won't be operating at full capacity will work in Everton's favour though.
Koeman, meanwhile, has a virtually fit squad from which to choose and will likely make at least one change to the XI that started the 2-0 win over Sunderland last Saturday. Ademola Lookman's inexperience was evident in that game (it was, nevertheless, an ideal match for him to play and get more top-flight experience) and he probably won't be included in the starting line-up this time around. Past experience would point to Koeman reverting to a back three, possibly with Mason Holgate coming back into the side to replace the 19-year-old forward.
It promises to be a fascinating match-up and indicator of the progress Everton had made under Koeman since the two sides last met on the opening day of the season. That day, the Toffees struggled to maintain their fire longer than an hour but the team that takes the field in N17 this Sunday will be an altogether fitter one.
That ability to last the pace and grab late goals will be vital if the scores are level or close heading into the closing stages and, if Everton can hustle Spurs out of their stride and match them head-to-head, then there's every opportunity they can come away from this ground with three points for the first time in eight seasons.
Kick-off: 1:30pm, Sunday 5th March, 2017
Referee: Michael Oliver
Last Time: Tottenham Hotspur 0 - 0 Everton
Predicted Line-up: Robles, Holgate, Williams, Funes Mori, Coleman, Baines, Schneiderlin, Gueye, Davies, Barkley, Lukaku
Full details: ToffeeWeb match page
---
Reader Comments (95)
Note: the following content is not moderated or vetted by the site owners at the time of submission. Comments are the responsibility of the poster. Disclaimer
Gary Hazel
1
Posted 04/03/2017 at 05:59:14
Really looking forward to this game and seeing how we perform against a very good Spurs side – exciting times... 😊
Robles, Holgate, Williams, Funes Mori, Coleman, Baines, Schneiderlin, Gueye, Davies, Barkley, Lukaku.
Brian Porter
2
Posted 04/03/2017 at 06:56:47
Let's hope the lads can play without fear, something that seems to have dogged our away performances in the last couple of years. With the steel Koeman has injected into the squad, if we play as we're capable of, we could surprise a few people tomorrow.
James Flynn
3
Posted 04/03/2017 at 07:07:23
Most home clean sheets. And it looks to me they're all trained to kick opponents.
Be something to come away with three points from this one.
Dermot Byrne
4
Posted 04/03/2017 at 07:22:05
Brian 2: Agree about the fear factor and it is reducing I agree. We need to stick to the managers tactics and not drop back due to fear if that isn't the game plan. I just have a good feeling about this because of our midfield and especially influence of Morgan.
Lewis Barclay
5
Posted 04/03/2017 at 07:30:53
A draw is the most likely outcome, I reckon.
I'd like to see Koeman start with an unchanged side and take it to Spurs.
Mike Green
6
Posted 04/03/2017 at 07:31:03
Correct, James Flynn – they're a good footballing side but they're a dirty bunch too. There's going to be a few ding-dongs and a few cards flying around tomorrow .
I'd be surprised if we don't come down to earth with a bump at WHL though, we've improved but our away form is still under-par.
But, by the same token, they won't be looking forward to us visiting given how mean we've become at the back and that we've managed to notch some belting results up in recent weeks.
If we can win, I think everyone above us will sit up a bit and worry about us gate-crashing the party. Next week's game is equally massive in testing our European credentials so all I will say is hats off to Koeman and the team for resurrecting a season which I certainly thought was over after the cup defeat to Leicester.

Steve Bingham
7
Posted 04/03/2017 at 07:44:27
I'm going to have a daft fiver on us winning 1:0 with young Mr Lookman bagging the goal. The game itself should provide a very good pointer on just how far forward we actually are now under Ronald Koeman. I'm looking forward to it.
Joe O'Brien
8
Posted 04/03/2017 at 07:53:17
Tough match. This will really show us how far we've come or how far we've got to go. I'd make one change. I'd start Kev in place of Mola.
Totally agree that we've got to play without fear, show them that we're just as good as them. If we can get 3 points... we'll be gunning for 4th spot. COYB
Jim Bennings
9
Posted 04/03/2017 at 07:55:38
This is the game that really that tells us where we are at.
We have all been excited and impressed (rightly so) about our good run since Christmas but, apart from Manchester City which we passed with flying colours, tomorrow is undoubtedly our biggest test of the year so far.
It's a huge test tomorrow of our improved mental strength, it's a bogey ground, White Hart Lane, against basically a bogey team that we rarely see a win against, home or away.
We need to start putting some of the home performances and results into the away games, our away record hasn't been up to scratch, if it had been, then we'd arguably be above or level with Liverpool now.
Why we don't flow as well in the away matches is surprising but tomorrow we need to show this improved mental strength; if we start flakey, then we'll quite simply be met with a hammering as Spurs have too many good players for us to go there half-cut.
We need big hearts tomorrow, tenacious pressing and a fearless nature so that we are not restricted to just stopping Spurs playing, we must stop them but also play our attacking game.
A win tomorrow would seriously open the door on pushing that top 5.
Kunal Desai
10
Posted 04/03/2017 at 08:05:38
This will be an intriguing midfield battle. Wanyama and Dembele against Schneiderlin and Gana. Holgate to come in for Lookman and perhaps McCarthy for Davies.
Is it possible that Lukaku upfront on his own might be easy work for both Spurs centre-backs therefore another option could be Valenica starting over Davies and playing up front with Rom.
John Mckay
12
Posted 04/03/2017 at 08:16:41
I'd try and direct our play down the middle of the pitch tomorrow and try slice them open through the middle, keep their wide men quiet.
Watching the Liverpool - Spurs game a couple of weeks ago and Liverpool ripped them to pieces by playing it quick through the middle; Spurs didn't know what to do.
It will be a good test for us; if we beat them tomorrow, it could be a better result than the Man City game.
I can't wait for the game tomorrow – win this and we can really gatecrash that top 6.
Andrew Clare
13
Posted 04/03/2017 at 08:28:03
Spurs are a very good side. Very physical and muscular playing an incessant pressing game. It's going to be tough but we are quite capable of getting a result. I would be more confident if we had a commanding central defender marshalling our defence.
No room for Lookman today. I would play McCarthy instead and let him constantly press their defence in an advanced role.
Colin Glassar
14
Posted 04/03/2017 at 08:31:53
I would start Barry in this one alongside Gana and Morgan. We need to be solid to get anything out of this game:
Robles
Coleman
Williams
Funes Mori
Baines
Gana
Schneiderlin
Barry
Barkley
Lukaku
Mirallas
4-3-3

Devendran Saegaran
15
Posted 04/03/2017 at 08:34:04
This match will be fun to watch as Everton are at their top level. I hope that we can beat Spurs, Liverpool and Man Utd so that we can at least go to Europa League or even Champions League.

Bob Parrington
16
Posted 04/03/2017 at 08:37:56
Let's take it to them. Use our best attacking team and don't go in a defensive format. Blow them off the park.
So, sorry Andrew, I disagree with your thought process. Same for when we play the Red Shite, teams like these hate to be pressed from the get-go. Sock it to them, show them no respect... and beat the bastards!!!!!

Tony Abrahams
17
Posted 04/03/2017 at 08:43:07
Spurs use width through their fullbacks. They flood the midfield and keep possession very well, so I would play all four of our central midfielders in this game.
Loads of energy to unsettle Spurs and look to break quick with Barkley and Lukaku; Davies and McCarthy to the left and right of the other two, and go and unsettle Alli, because he gets wound up pretty easily.
Really tough game this and even a draw would give the players loads of confidence for the other tough away games we have coming up. Win, and we might even start getting excited!
Jim Bennings
18
Posted 04/03/2017 at 08:53:23
Baines needs a massive game against Kyle Walker who always seems to be a big threat to us and I do worry, if left one-on-one against Baines, he will destroy him for pace.
Stopping the supply to Kane is vital and I'd suggest man marking Dele Alli as he's a major threat in the penalty box.
I need to see the likes of Lukaku and Barkley have huge games tomorrow, they don't always show up in these big away matches and tomorrow is a chance for a couple of head-to-heads to be won...
Lukaku versus Kane
Barkley versus Dele Alli
I'd suggest, if two from the same side win those battles, then they win the match – not that there aren't other good players about but these two battles will be very intriguing.
John G Davies
19
Posted 04/03/2017 at 08:53:34
Formidable home record, Spurs:
Played 13
Won 11
Drew 2
Goals for 30
Goals against 5
Chelsea, Man City and Liverpool have not beaten them.
Man City and Chelsea got beat.
A point would be a great result.
Ray Roche
20
Posted 04/03/2017 at 09:02:25
Jim (#9),
Jim, it may appear that they're a bogey side but our last 10 games see us win 2, draw 5 and lose 3, so it's not THAT bad.
Nigel Munford
21
Posted 04/03/2017 at 09:08:54
Tony, agree about Alli, he'll see red I reckon.
Jim Bennings
22
Posted 04/03/2017 at 09:23:40
Ray
That's the last 10 matches.
Since 1992 we have played 50 matches and won just 7 yes SEVEN against Tottenham.
I don't know about you but I'd suggest that being a bogey side.
Eddie Dunn
23
Posted 04/03/2017 at 09:24:00
We need a high tempo and need to stop Eriksen and Alli, and I think we have the tenacity in midfield to do it. My worry is our two centre-backs.
If Alderweireld plays, we should beware his danger at set pieces – he is so tall and times his runs to perfection, often finding a mismatch at corners. I don't want to see Coleman or Baines jumping against him.
I think Rom will be up to showing who is the best finisher in the league. A win for us, 2-1.
Jon Cox
24
Posted 04/03/2017 at 09:25:20
One rule that needs to be followed: Don't go to ground inside our penalty box. It's Spurs. Spurs tend to get penalties.
Fill out the midfield and look for the explosive counter attack. Start with Kev but look to bring on Lookman and Tom in the final 20 when legs begin to tire.
As someone else said, Rom and Barks have to turn up for this one.
Jim Bennings
25
Posted 04/03/2017 at 09:28:57
My mistake, we have won 8 in 50.
1996-97 at Goodison 1-0.
2003-04 at Goodison 3-1.
2006-07 at Spurs 2-0.
2007-08 at Spurs 3-1.
2008-09 at Spurs 1-0.
2010-11 at Goodison 2-1.
2011-12 at Goodison 1-0.
2012-13 at Goodison 2-1.
No win against them since December 2012, the Jelavic winner in injury time.
Andrew Clare
26
Posted 04/03/2017 at 09:29:46
Bob (#16),
I would agree with you if we had a high calibre attacking midfielder... but we haven't.
Tony Abrahams
27
Posted 04/03/2017 at 09:34:11
He's exactly the type of player our own midfielders should enjoy playing against, Nigel. I think this quartet have it in them to go and really swamp teams; if we can just add a bit of quality into the fast counter-attack, then I'm sure we can gradually start really competing against the big boys.
Biggest worry tomorrow will be central defence, even if we are starting to keep clean sheets, so maybe playing these four midfielders might just leave us a bit short when defending wide areas because sometimes our fullbacks will have to tuck in and cover. Who'd be a manager?
Jon Withey
28
Posted 04/03/2017 at 10:00:05
Fascinated by this game – are Spurs really that good and have we really hit our stride?
A loss wouldn't be unexpected to be honest, but a win would keep that Barcelona talk coming.
We went through the same rubbish with Martinez though.
Dermot Byrne
29
Posted 04/03/2017 at 10:09:06
I think we should lose every game in case other teams and media notice our players and manager.
Steve Woods
30
Posted 04/03/2017 at 10:16:28
I would go with three at the back, we play much better that way and start with a midfield of Schneiderlin, Gana and McCarthy. Barkley and Lukaku up top and the options of bringing on Davies, Mirallas and Lookman or possibly Barry (if we are needing to hold on).
Raymond Fox
31
Posted 04/03/2017 at 10:26:34
Difficult game no doubt.
5/1 for us to win seems too big though, don't you think? Worth a few quid, I'd say.
Paul Birmingham
32
Posted 04/03/2017 at 10:41:15
This will show where we will be aiming for in the run-in and is arguably our toughest away match left.
I'd start with Mirallas and, on the pretence he's playing for his future or psych him up to put in a full shift, he has it in his tank but rarely plays flat out and gives 100%.
Spurs showed against the RS and Gent, they are beatable and in my view EFC can expose the defence with our off-ball running.
A draw would be great and a win fantastic but we must take our chances and banish any daft tackles and acting, as we have been undone at Spurs in recent times by schoolboy errors.
Let's hope for a good result tomorrow and Rom sticks in a couple of early chances, and the referee isn't a bottler.
David Hallwood
33
Posted 04/03/2017 at 10:42:46
Great write -up, Lyndon; tough, tough match for us... oh, and for them, with interesting match-ups across the park.
For this one, I'd go either 3-4-3 with Holgate in for Lookman, or 4-5-1 with McCarthy with Lookman losing out (nothing personal). The latter may seem a bit unbalanced but we would have lots of energy and ball winners all over the park, and with Morgan & Gana as insurance, the 3 could get forward to support Rom.
Both teams could be criticised for over reliance on their centre-forwards for the goals, Spurs slightly less so than us, and Lukaku will be up against two world class centre-backs, so it'll be interesting how he performs.
I suppose it's a mark of progress that I'm looking forward rather than dreading it. COYB!!
Matthew Williams
34
Posted 04/03/2017 at 10:47:50
A really tough test here...heart says a 2-1 win,head says 2-2 draw.
We have to produce great home displays on the road...this is the perfect time to do it.
COYB
Dave Abrahams
35
Posted 04/03/2017 at 10:52:50
Kunal (#10) – you might get scoffed at for suggesting Valencia to come in for one of the central midfielders... I don't think it will happen, but it is true that Lukaku only really came alive (versus Sunderland) when Valencia came on in the attack.
Dave Williams
36
Posted 04/03/2017 at 11:03:52
It doesn't matter that our record over the last 50 games with them isn't good. We now have a very different team even to last season with a lot more steel to it and hopefully a much more positive and aggressive attitude.
It will be a tough game and a good test to see how far we have come. I think we played well within ourselves last week but Spurs will require us to play well and be strong for the entire game. Can we do that?
Robert Leigh
37
Posted 04/03/2017 at 11:25:07
Tough, tough game. They will be desperate to win to keep ahead of the chasing pack for second, which is why we need to frustrate them and nick a goal with pace off the bench.
I agree with Jim (#18) about Walker, I think we need McCarthy to hug the left side to protect Baines like he did the first game for Holgate. I would like to see the following:
Robles
Holgate - Williams - Funes Mori
Coleman - Gana - Schneiderlin - McCarthy - Baines
Barkley
Lukaku
Let Barkley go wherever he wants, I think they'll stick Wanyama on him to nullify his threat, much as we will with Gana on Dele Alli. If Gana keeps getting in front of Dele Alli, he will get angry and see red...
Gives us good options off the bench:
Stekelenburg, Jagielka, Barry, Davies, Lookman, Mirallas, Valencia (no room for Lennon).
COYB!!!
Steavey Buckley
38
Posted 04/03/2017 at 12:08:59
I can't think of too many away games when Everton have played well throughout the game. That includes matches against the bottom teams. But when Everton played the top team, Chelsea gave Everton a right hammering. So Everton have to approach tomorrow's match away at Spurs cautiously, and try and get at least 1 point.
When Everton do play away, the fault lines appear more than when Everton play at home. The Everton defence always looks to have a mistake in them, while up front, the attacking deficiencies show up more and Lukaku looks more isolated than when Everton play at home.
So for tomorrow's match from the start I would include James McCarthy in place of Lookman from the team that played Sunderland last week. Having McCarthy playing will allow Barkley and Davies to play further up the field to support Lukaku and still give Everton a more solid look about them with Gueye, McCarthy and Schneiderlin in a midfield defensive shield.
Ciarán McGlone
39
Posted 04/03/2017 at 12:11:29
Tough game.
While I think we have the players to go toe to toe with them, for some reason, our manager cannot get a solid 90 minutes out of them.
Barry should be nowhere near starting... Kane will have enough fun with Williams without giving him Gareth Barry to target.
If we play for 90 minutes, we'll win; if we don't, we'll get hammered.
Clive Rogers
40
Posted 04/03/2017 at 12:23:17
Lyndon's team is definite for me. Lookman looked lost last time out and the addition of Holgate will give us a bit of pace at the back and allow our backs to get forward. Williams and Funes Mori lack a bit of pace as a combination.
Ben Howard
41
Posted 04/03/2017 at 12:44:50
_____________Robles____________
__Holgate__Williams__Funes Mori__
_Coleman___Schneiderlin___Baines_
_______McCarthy___Gana_______
__________Barkley_______________
______________Lukaku___________
Bring Lookman and Mirallas on in the second half. We can switch to more offensive by sacrificing Mason. If we need to close up the game bring on Barry. Fullbacks will be really important and need to supply all of our width. They'll also be fairly occupied themselves.
Tony Abrahams
42
Posted 04/03/2017 at 12:57:44
It probably makes sense to protect the two centre-halves, so this formation wouldn't surprise me.
Darren Hind
43
Posted 04/03/2017 at 13:09:49
I agree with a lot of the above comments, Spurs can be a nice watch but Pochettino has added a nasty edge to their game and our boys will have to win their personal duels. It's important we keep eleven men on the pitch.
I've made no secret of the fact that I'm not a fans of Koeman's "safety first" attitude, but this could be right up his street; we have the midfield players to negate their creativity; we have full backs who will make theirs think twice about bombing on; Funes Mori and Williams will be forced to defend deep, but they are at their most comfortable doing that anyway.
Spurs are semi decent, but those making them out to be "formidable" are either trying to make a win seem like a miracle or they are simply getting their excuses in early, Even the RedShite took a night off from being err... shite to comprehensively dismiss them recently.
The bookies are being uncharacteristically generous offering 5/1. A win for me and not necessarily by the odd goal.
Ernie Baywood
44
Posted 04/03/2017 at 13:12:02
Spurs are so strong, so solid. I don't see much dynamism though. They're a very functional team.
Just got a feeling that Gana and Davies might run them off their feet and Lukaku can stretch them.
Odds against us but I'm going to be positive and say 2-1... Lukaku and Ross to score.
John Pierce
45
Posted 04/03/2017 at 13:15:46
This for me is a much more simple, less daunting fixture than playing a relegation candidate at home.
The cliche that this game is, acidic test etc, is to my mind nonsense. It's a free swing at a team above us in the league. We should as, poster #2 pointed out, play without fear. Cliche anyone!
We have played our best football using 3-5-2; Koeman should revert to this, make our core solid and ensure Rom is not isolated.
I'd pick Mirallas for this one along side Rom. Lookman needs a touch of care after an encouraging appearance or two.
Should we play a nominal 4-3-3, which really becomes 4-5-1 quite quickly, Rom often becomes isolated and Funes Mori in particular the weakest link; to be fair, Williams ain't far behind him.
I expect we will play well in this one, we feel a much more robust and physical side. Good enough for the win.
Rob Halligan
46
Posted 04/03/2017 at 14:36:17
United's next league game is March 19, away to Middlesbrough. By the time they play that, hopefully we will be at least three points ahead of them. A draw tomorrow will do me fine, then beat West Brom and Hull.
Max Murphy
47
Posted 04/03/2017 at 14:38:03
Lyndon, your comment: "...a goalkeeper enjoying his best form since arriving at the club three-and-a-half years ago" is interesting. The reason why Robles is playing so well is that, by a pure fluke of an injury to Stekelenburg, he actually got a decent run of games in the 1st team.
I think his treatment at the club has been shameful. When he was only used during cup games – no matter how badly Howard played – Martinez persisted with the Yank. If Stekelenberg had stayed fit, I'm sure he would've remained between the posts.
Robles is the type of player that needs games to establish his confidence, which naturally improves his form – and now Everton are reaping the benefits. I guarantee before too long, Robles will be first-choice Spanish keeper.
Peter Cummings
48
Posted 04/03/2017 at 15:10:39
If we let Spurs play like they did v Stoke then we're in trouble, their heads didn't go down after they went out of Europe as Stoke found out so we must defend solidly, last week was a wake up call in that respect, on the day although we won it wasn't the walkover some expected, in fact if the Defoe shot had come of the bar on the other side of the line we would have dropped 2 points
Well done, the Cherries against the Manc thugs.
James Lee
49
Posted 04/03/2017 at 15:19:12
I hope we really show our intent this time and fantasy football dreaming while it lasts. 0-1 first half with
Robles | Coleman | Holgate | Williams | Funes Mori | Baines | Schneiderlin | Gueye | McCarthy | Barkley | Lukaku.
2nd half, revert to counter tactics with Davies coming for Barkley and Mirallas coming for McCarthy. 0-1 full time... COYB!
Paul Kelly
51
Posted 04/03/2017 at 15:41:29
I absolutely detest this shower, they have what looks like a pigeon sitting on top of a medicine ball as their logo, need I say anymore. They really get a under my skin this lot.
But this game will show the boys mettle. Going for 1-3 score line, mad I know but oh well, alcohol does wonders for your confidence.
Mike Green
52
Posted 04/03/2017 at 16:15:08
Tonight's result could make things very interesting now.
IF, and it's a big 'IF' Liverpool and Arsenal draw and we can beat Spurs tomorrow, there will only be 4 points between 4th and 7th place with Arsenal, Liverpool and Man Utd all to play.
If Liverpool lose tonight, I reckon they'll take 3 points out of the next 3 games. If we can win tomorrow, I think we'll take 9 which puts us ahead of them. Beat them at Anfield (I know, I know) and we can put clear daylight between us and them.
As Rob (#57) quite rightly says, a few of the teams around us have postponed games so we have to make hay whilst the sun shines – win all of our games in March, win the derby and we will be genuine Top 4 contenders...
Let me dream for 24 hours at least. :)
Lyndon Lloyd
53
Posted 04/03/2017 at 16:35:07
Darren (43):
Spurs are semi decent, but those making them out to be "formidable" are either trying to make a win seem like a miracle or they are simply getting their excuses in early.
Spurs are second in the league, haven't lost at home all season and are on an eight-match winning run at White Hart Lane. I think that makes them the textbook definition of "formidable". Or did you mean "unbeatable"?
We are going to have to be very good to get a win there tomorrow. Not impossible and I'm excited by the possibility we could, but let's be honest and realistic about the calibre of the opposition.
Mike Green
54
Posted 04/03/2017 at 16:54:11
I'm on it Max – 33/1, no doubt could get better elsewhere but that'll do me if it comes in. :)
Ray Roche
55
Posted 04/03/2017 at 17:10:50
Jim Bennings (#22),
Jim, I can see where you're coming from but I think that the past ten meetings are more indicative of our current situation than stats from the days of Ball, Kendall, Harvey and Latchford.
It reminds me of the Villa fans suggesting that they're a bigger club (now) than us, Man City, Chelsea etc. when all but one of their Championships where before the Boer War, when silent movies were the thing, the Tsar still reigned, women didn't have the vote in other words, it was a different world. Let's right some wrongs tomorrow, eh?
Paul Tran
56
Posted 04/03/2017 at 17:24:19
5/1 is tempting. The last three games against them have been draws. There was nothing in those games that frightened me. And we're better now than we were in the last of those three games.
Every duel has to be won, everyone has to work their socks off and pull together. Chances must be taken. When I look at Spurs I half imagine us in a year or two, hopefully with the guile that takes us ahead of their functionality.
They are the good, strong team that Koeman wants us to be. They're nothing special, as is everyone in this league bar Chelsea.
Well, I've said it now. They'd better do it tomorrow!
Mike Gwyer
57
Posted 04/03/2017 at 17:50:58
Yeah, Spurs are decent, formidable and blah blah fucking blah. We all know what they can do but Everton are in good form and they will definitely respect us.
I've had too many trips to poxy White Hart Lane so I know full well that their players have always been dirty knobheads, but for me, their fans are also a bunch of parasites. Total twats actually, we always seem to have a bad time getting to and from their ground so I actually hate playing them, even worse than going to Old Trafford.
Me, I go for form when good teams play each other so this game looks like being a good 'un. If Barks and Lukaku are up for it then we have every chance of coming away with something.
Be cool and good luck getting back to your coach.
Andrew Clare
58
Posted 04/03/2017 at 18:20:45
Paul (#57),
I agree that no-one is any great shakes other than Chelsea at the moment but I do think that Spurs are further down the line in development than we are. They are a much more solid team than we are. Our central defence is very suspect and we lack the goal scoring attacking midfield player. I'm sure by next season those problems will be solved.
Having said that if we approach the game in the right way I see no reason why we can't win as long as the centre of our defence keeps disciplined and doesn't keep hoofing the ball up the pitch giving possession away.
Dermot Byrne
59
Posted 04/03/2017 at 18:25:14
Looking at team selection I think Wenger has lost it and they may be a team we can catch.
Paul Mackie
61
Posted 04/03/2017 at 19:15:40
Would be happy with a point against this lot. Spurs are a very, very good side but if we play 3 at the back and keep Kane quiet then I think we can stifle them.
Paul Kelly
62
Posted 04/03/2017 at 19:41:01
I see we're on the same page regarding Spurs, Mike. Horrible team.
Rob Jones
63
Posted 04/03/2017 at 20:20:08
Personally, my hate for Spurs is more down to the fact that, for the past 10 years or more, every time we've expressed interest in a player, they've nicked him at the last second.
Darren Hind
64
Posted 04/03/2017 at 20:28:28
I can't agree, Lyndon.
In their last eight games Spurs have failed to beat Gent in two attempts (losing one); lost to Liverpool; narrowly scraped a win against Boro; failed to beat Sunderland; and only extreme late good fortune saved them from a humiliating cup exit at the hands of Wycombe.
Yes, they have achieved some eye-catching results... but formidable? "To be feared"? Not for me.
We have lost many a match at the grounds of the top four teams down the years – I can't remember winning one – and for me at least, the biggest reason for that is we have always believed the opponents to be "formidable".
The are several ways to beat Spurs tomorrow, but bigging them up before the kick-off is not one of them.
Let Spurs dictate and bully you and they can look quite a side, but several teams have shown that, if you stand up to them, they can be made to look really rather ordinary.
John Raftery
65
Posted 04/03/2017 at 20:56:10
We must not only stand up to the physicality of Spurs but also be quick out of the blocks. It is twelve months since we held a lead at half time in an away game which is indicative of how slow we are to get going.
We don't need to throw caution to the wind tomorrow but we do need to pose a threat up front from the start so that the Spurs midfield have something to think about other than providing ammunition for Kane and Alli. For that reason I would play Mirallas who has scored our last two goals at White Hart Lane.
Interesting to note that seven of our eight Premier League wins against Spurs came during the David Moyes era.
Gavin McGarvey
66
Posted 04/03/2017 at 21:09:20
We've not had the best of luck against Spurs over the last few years. Add to that their higher level of spending, and the fixture looks a tough one. I think we'll be okay personally. We've played a lot better over the last couple of months after a decent transfer window. So, a draw or better. COYB.

Mike Gaynes
67
Posted 04/03/2017 at 21:17:09
Today's results turned out about as well as we could have hoped. If we can manage a point tomorrow we'll have cleared a big hurdle without losing ground to the teams we need to catch.
Spurs have given up only five goals at home all season, so I don't expect a win, but a draw would be a great boost heading into two eminently winnable home fixtures.
Ian McDowell
68
Posted 04/03/2017 at 21:26:28
Spurs have a fantastic home record.
P 13 W 11 D 2 L 0 scoring 30 conceding 5.
That just illustrates the task we face tomorrow. I have seen them completely dominate Man City, Chelsea and roll over Stoke City with considerable ease last week. A point will be a good result.
Laurie Hartley
69
Posted 04/03/2017 at 21:34:12
Spurs are a very physical side – I was surprised to see them out muscle West Brom some weeks ago. I think we should try to outplay them.
For me Mirallas should definitely start this game in a 4-5-1. He has found Lukaku with two beautiful passes in recent weeks from which the big fella scored.
Robles
Coleman, Williams, Funes Mori, Baines
Barkley, McCarthy, Schneiderlin, Gueye, Mirallas
Lukaku
From my perspective, this is the biggest game we have had in a long, long, time – derbies included. Get a result here and we are definitely on the up.

Tom Bowers
70
Posted 04/03/2017 at 21:37:48
I don't think Spurs have any better players than Everton and there is little to choose between the managers. They may have the edge in experienced players and with Rose and Walker as attacking fullbacks they are probably a much better team.
However, Rose has been out and Spurs have not been as potent as they were despite the Stoke result. Obviously Everton need to counter Walker's forays tomorrow but they will have to keep Coleman quiet also.
As in most games it comes down to the battle in midfield and if Everton can contain Spurs early then they can win. It is possible Barry may come in on the left to help Baines and contain Walker. If Everton are due to lose a game, then let it be this and win the game against RS.
Tony Hill
71
Posted 04/03/2017 at 21:41:42
Interesting that Barkley names Dembele as his toughest opponent. I hope only that we don't cringe and flop tomorrow. Defeat will be no disgrace if we play with courage, a draw will be excellent and a win will be joyous.
All of that said, and as one who wrote off our season after the FA Cup defeat, we have to start to develop a mentality that take us to places like WHL with an expectation of victory; we do still retain a chance of getting higher up the table and why should we not be confident?
Dermot Byrne
72
Posted 04/03/2017 at 21:53:53
Years of no belief from players, managers, Board and fans takes a while to get over, Tony H.
Jeff Armstrong
73
Posted 04/03/2017 at 22:06:33
Darren Hind (#64), spot on, mate.
Go into the game 0-0 not 1-0 down before you get on the pitch... they're fucking Spurs, perennial fuckin bottlers. One league championship ever, friggin shit team, shithouse supporters, and shit history. COYB
Oliver Molloy
74
Posted 04/03/2017 at 22:32:56
It's time to lay down a marker folks. A win tomorrow will set us up for a potential winnable 9 points with our next two games at home against West Brom and Hull.
That would send us into our season cup final ( or me anyway) to win at Anfield for the first time in whatever amount of years full of confidence.
Come on Everton...
Andy Meighan
75
Posted 04/03/2017 at 22:59:20
I can't see us getting anything if I'm honest. Never been a happy hunting ground and I can see it continuing.
To be honest, we were poor against Stoke and Boro away so how any even optimistic blue can call this for us is dreaming, I'm afraid. Up against the Premier League's best home side, I'll be shocked but so so happy if we get even a point. But you never know... COYB
Jay Harris
76
Posted 04/03/2017 at 23:24:06
In my view Spurs are very weak down the left with Ben Davies replacing the injured Danny Rose so I would have Seamus and Holgate/or Mirallas overloading the right flank. Although we do have to watch Kyle Walker who may need doubling up on to stop his marauding down their right flank.
In addition Dier has lost a bit of form of late so a bit of pressure on him wouldnt go amiss..
Spurs are there to be beaten and we need to do it. Ross needs to show the media golden boy who is the boss and be at his best.
Paul Birmingham
77
Posted 05/03/2017 at 01:00:37
Ross to boss? It would be great if he does the business, get Dele Alli, wound up... and he will walk...
EFC let's take inspiration from Tony Bellew, "True Grit"!
Charlie Lloyd
78
Posted 05/03/2017 at 01:11:22
The midfield battle is key.
We now have an abundance of talent there.
I'm optimistic.
Derek Thomas
79
Posted 05/03/2017 at 01:36:08
We lose and it's; Spurs Juggernaut rolls on.
We draw and It'll be; Only one team interested in playing today.
We win: Poor Spurs slip up a home.
Jon Cox
80
Posted 05/03/2017 at 01:50:16
Somehow, this game is at a crossroads – not only of our season but where we are as a club. Factor in the new board and the potential new ground, then I feel that what our club does now will be the blueprint for the next 50 years. Directors, do it right and you'll make a lot of yeo.
For us supporters, we just want loads of buses carrying cups an shit round Bootle and Blundel Sands. (I'm a Sandgrounder by the way.) But I love the Irish Sea!
And that's it. xx
Jim Bennings
84
Posted 05/03/2017 at 08:18:40
It will be really interesting to see if Everton can break the mould with the end of this season and break the Everton habit of old.
Can the team shock and surprise the fans by keeping up the excellent home record but also by picking up a win away to one of Tottenham, Liverpool, Man Utd or Arsenal??
Which is probably going to be needed if we want to finish above one of United or Arsenal, I doubt we'll topple Liverpool, but certainly freefalling Arsenal and United are within grasp.
Or will we just revert to the Everton we are all used to and flounder within the usual glass ceiling in those type of away games, having four cracks away to these top sides in a short space of time and winning none?
It should make for a intriguing watch.
Ernie Baywood
85
Posted 05/03/2017 at 08:57:19
For the first time in a while, I'm actually glancing at the league table. I had us as the most surefire 7th placed team in history... but a win today and two home games to come will make the derby a massive game.
No doubt that we can take Spurs on. We'll learn a lot about both teams today.
Trevor Peers
86
Posted 05/03/2017 at 09:36:31
A draw would be excellent, but realistically I doubt we're equipped to go there and win, just yet, given our away record this season.
Davies has to play because, without him, Barkley will become anonymous, and creatively we will just dry up.
I'm sure we will give a good account of ourselves, but we need to be 'up for it' from the start.

Paul Conway
87
Posted 05/03/2017 at 09:52:23
We have players in midfield and defence that are capable of neutralising them and keeping them out. We have A player up front who is more than well capable of putting them in, (the net). That combination gives us every possibility of taking three points!
COYB!
James Marshall
89
Posted 05/03/2017 at 10:46:24
I just hope people aren't pissed off if we don't win today – Spurs are the only unbeaten team at home in the Premier League this season, and they're going to be extremely tough to beat.
Any draw is a great result in all honesty.
Paul Thompson
90
Posted 05/03/2017 at 10:53:04
Spurs have impressed me this season – Kane and Dele Alli are in top form and we will have to contain and compete at a high level to have a chance of getting anything out of it. A real test of character as well as ability this one. Hopeful, but I can't say I'm optimistic.
Shane Corcoran
91
Posted 05/03/2017 at 10:58:55
We'll find out a lot today.
Can Lukaku score away against one of the big boys? Can Barkley surprise us all and grab this game and control it?
I know results are the be-all and end-all but if we got a good performance and even a draw today then I'd be very happy going into future away games against top teams this evening.
A poor performance and a loss and at least we'll be well and truly put back in our box for another season.
Brian Harrison
92
Posted 05/03/2017 at 11:28:18
Spurs second in the league unbeaten at home, so a tough ask but where better to gauge how far we have progressed under Koeman?
We have players who can hurt them, I don't think Pochettino or his players are thinking banker home win as the bookies' odds suggest.
Our record at the top clubs hasn't been great for a number of years – hence why many posters are apprehensive about winning today. I even heard Leon Osman on the radio who said he would snatch your hand off for a 1-1 result today. But let's hope the new mentality that Koeman is trying to instil will bear fruit and show we can compete away at clubs in the top 4.
Steve Cotton
94
Posted 05/03/2017 at 11:41:23
Let's do a Tony Bellew on them…… 0-3.
Christopher Timmins
95
Posted 05/03/2017 at 11:49:16
Today will be a great test for the team and will show where we stand in terms of progression.
Paul Tran
96
Posted 05/03/2017 at 12:06:54
My hard-earned is on the draw at 10/3. Main thing is not to get carried away, whatever the result.
Andrew Clare
97
Posted 05/03/2017 at 12:09:48
Spurs will come out 'guns blazing'; if we can ride the storm and we don't have any lulls in our performance, we can get something. They are playing very well and are as good as anybody in this league. They beat Chelsea 2-0 so it's going to be tough.
Unless Koeman has a 'master plan' I think a draw is the best we can hope for. It's essential that McCarthy plays instead of Lookman so that we have plenty of 'grit' in midfield.
Graham Mockford
98
Posted 05/03/2017 at 12:29:36
I had 㿞 on Bellew @4/1. I nearly put my winnings on us at 9/2 in a moment of extreme optimism but discretion was the better part of valour.
I'd take a draw.
Oliver Molloy
99
Posted 05/03/2017 at 13:24:34
I don't think Koeman is being negative; cautious, in my opinion, and we could win this, folks.
John Pierce
100
Posted 05/03/2017 at 13:25:38
If Barry plays the deepest role, then I'm worried. Two season ago Barry played a terrible game here.
However a well rested Barry, should stay composed and helps us grow into the game. With Lookman to come on later.
I was hoping Koeman would just go for it! Not likely though was it?
Ciarán McGlone
101
Posted 05/03/2017 at 13:32:53
Gareth Barry is a negative approach. Was waiting on the line up to bung my Bellew winnings on us winning. I think I'll hold on to it.
Not much hope here.
Ciarán McGlone
102
Posted 05/03/2017 at 13:41:08
Gana doesn't know where he's supposed to be playing
Ciarán McGlone
103
Posted 05/03/2017 at 14:17:54
That first half was a meteoric tactical fuck up by Koeman. Bad shape, no width, players out of position, no direction and no clue.
At least were only one down. He needs to change it decisively now. Start by taking Barry off and putting gana back where he belongs.
They are not a better team than us.
---
Add Your Comments
In order to post a comment, you need to be logged in as a registered user of the site.
Or Sign up as a ToffeeWeb Member — it's free, takes just a few minutes and will allow you to post your comments on articles and Talking Points submissions across the site.