Report
Allardyce's folly invites Gunners shellacking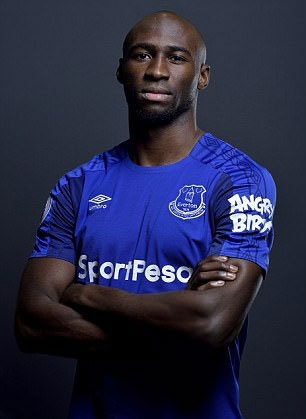 New loan signing Eliaquim Mangala goes straight into the team
After a shocking five changes to his winning side from Wednesday night against Leicester City, Sam Allardyce watched impotent as Arsenal smashed four past hopeless Everton before the break. Calvert-Lewin got one back when he came on but Ramsey sealed his hat-trick with Arsenal's fifth, the Gunners making it 10 goals against Everton this season.
Sam Allardyce retained Theo Walcott in the line-up for his early return to The Emirates, with Eliaquim Managala getting his first outing. Schneiderlin returned also but both Rooney and Sigurdsson were on the bench, along with Tom Davies.
Coleman was rested after his exertions on Wednesday, and Jonjoe Kenny returned in defence. Holgate was back on the bench after his reported strop last week, where Cenk Tosun continues to kick his heels as he struggles to get into the English game.
For Arsenal, Arsene Wenger gave debuts to his new signings, Mkhitaryan and Aubameyang, while Everton slipped to 10th before kick-off based on other results, notably another win for Bournemouth.
Theo Walcott kicked off for Everton but the following hoof saw the requisite turnover. However, Everton continued to press the Gunners back and keep them penned in for the first few minutes. A slow Arsenal attack eventually won a dangerous free-kick, Williams clumsy, and Ozil drove it off the wall.
But, in the follow-up, an easy ball out for Arsenal to the wing, past the jogging Martina, and cut back in perfectly for Ramsey to slam it past Pickford. So simple, despite the line of blue watching the ball played right through them. Aubameyang played a clever little reverse pass down the right. Mkhitaryan in space in the box. He fires low and hard across the face of goal. Ramsey rushes in to powerfully sidefoot home from close range! Everton were ripped apart with ease.
Managla tried to get down the left and cross from the byeline but was thwarted. Kenny then got down the right and crossed, but straight to Cech after Mkhitaryan strolled in from the left, unchallenged, and let rip from 25 yards, just wide.
After Ramsey got free, and Arsenal won a couple of corners, they scored with consummate ease from the second, with two attackers beyond Managala on the far post, no opposition as Koscielny converted. Everton 2-0 down after 15 minutes following an appalling team selection from Sam Allardyce.
This was going to be painful watching as Arsenal settled into exhibition play, taunting the Blues at every opportunity. They strolled down the left, centered to Ramsey in space and he leathered one, slightly deflected, past Pickford for the third. Absolutely Shocking.
Everton at least won a corner, but it was defended away. A dropping ball then fell for Martina, driven well wide of the Arsenal goal. Walcott showed good skill to release Niasse who was scythed down by Koscielny.
Bolasie got a fleeting chance to run at goal but failed to shoot. Mangala then put in a great cross but it was defended away. Walcott did very well to get free and looked set to score but Mustafi did very well to block his shot behind. Everton initially pressed from the corner but ended up back in their own half, yielding possession.
Ramsey clipped Gana, Schneiderlin floating the free-kick wide but Arsenal got free and Aubameyang galloped ahead of the Blues runners to fire home the fourth — only he drove his shot at Pickford's legs.
Aubameyang would make it four with ease although he broke early and was offside for Mkhitaryan's smart ball splitting the Everton defence, a simple chip over Pickford into the Everton net. It was almost five as Monreal hit the post on a corner, and then following up, his goalbound shot was deflected behind for another corner.
Everton got forward and tried to force their way into the Arsenal area but the tight marking was impenetrable. A Schneiderlin free-kick from deep was met by a determined run and punch from Cech.
The Arsenal forwards then tried to walk it in, but could not decide amongst themselves who should take the final shot and the Blue shirts cleared the danger to end the most unbelievably awful first half 'display' from a shockingly poor Everton side.
The only change Allardyce made was Davies for Keane, switching to a back four, but no creativity from Rooney or Sigurdsson. Mustafi was carded for a late challenge on Niasse, the set-piece whipped in well by Walcott for a corner, taken short by Walcott and a blocked shot from him, followed by a cross batted away by Cech as Everton at least showed a bit of fight.
A sweeping move from the right, a brilliant cross from Walcott, Niasse has to score... but fails, hitting the post.
Everton had done well since the break, making all the running, Davies getting wide but taking too long to cross and getting blocked by three defenders. But their failure to score in this 10-minute spell saw Arsenal settle and regroup.
On the hour, Walcott was withdrawn for Calvert-Lewin, Everton presumably playing 4-4-2? Some nice passing, a good cross from Martina, and there was Calvert-Lewin to head home a difficult finish with Niasse falling backward in front of him. 4-1.
Niasse and Calvert-Lewin then combined beautifully to drive in on the Arsenal goal but Niasse had strayed offside.
Cech limped off, his 200th clean-sheet spoiled, replaced by Ospina. Niasse did well to win a corner, driven deep by Schneiderlin and almost setting up a chance on the recycled ball. But at the other end, some simple football after a mistake by Calvert-Lewin, sliding to keep the ball from going out and Ramsey got his hat-trick off a good pullback.
Allardyce's final change was to bring on Cenk Tuson in place of Oumar Niasse with ~15 mins left. Some good running by Davies down the left who picked out Calvert-Lewin but his shot was extremely poor. Davies had shown plenty of determination in the second half, and better skills than for quite a while.
Calvert-Lewin did his best to win a penalty late on, by running across the defender and slowing then falling flat on his face. No. Davies took on three defenders and won a corner that ended with Gana firing at Ospina.
The second half was not the whitewash it might have been but nothing will eradicate the horror of that dreadful first half.
Scorers: Ramsey (6', 19', 74'), Koscielny (14'), Aubameyang (37'); Calvert-Lewin (64')
Arsenal: Cech (70' Ospina), Bellerin, Koscielny [Y:23'], Mustafi [Y:52'], Monreal (46' Kolasinac), Ramsey, Xhaka, Iwobi, Ozil, Mkhitaryan, Aubameyang.
Subs not Used: Chambers, Maitland-Niles, Elneny, (73Wilshire) Lacazette.
Everton: Pickford, Kenny, Mangala, Williams, Keane (46' Davies), Martina, Gueye, Schneiderlin, Walcott (62' Calvert-Lewin), Niasse (78' Tosun), Bolasie.
Subs not Used: Robles, Holgate, Rooney, Sigurdsson.
Referee: Neil Swarbrick
Attendance: 59,306
---
Reader Comments (351)
Note: the following content is not moderated or vetted by the site owners at the time of submission. Comments are the responsibility of the poster. Disclaimer
Eugene Kearney
1
Posted 03/02/2018 at 16:37:18
£27M striker sitting on the bench again. Why????
Kevin Prytherch
2
Posted 03/02/2018 at 16:37:22
I don't like this team today. We've effectively gone 5-2-3 and are in danger of being completely overrun in the middle of midfield.
I'd have preferred 3 in the centre and having Walcott alongside Niasse up front, sacrificing width from wingers to make sure we have the energy drive and numbers to make it competitive in the middle. I fear the likes of Ramsey and Ozil will simply have too much time to float around in front of our defense and will eventually pick us off. I fully expected Schneiderlin to be recalled but dropping Davies will show us up. Davies should be in for Bolasie.
I fear that Bolasie and Niasse will barely get a touch while Walcott will simply because he's a superior player.
Gary Mortimer
3
Posted 03/02/2018 at 16:38:04
Why is Schneiderlin anywhere near our first team???? FFS
Brian Porter
4
Posted 03/02/2018 at 16:38:56
Would rather have had Seamus in for this one. I fear Kenny will be overun.
Robert Jones
5
Posted 03/02/2018 at 16:41:02
We finally win, so we change HALF the team? What is his malfunction?
Dave Abrahams
6
Posted 03/02/2018 at 16:42:18
Gary (2), because if you look at the squad there is not many centre midfield players to pick from.
Kevin Prytherch
7
Posted 03/02/2018 at 16:45:19
I don't like this team today. We've effectively gone 5-2-3 and are in danger of being completely overrun in the middle of midfield.
I'd have preferred 3 in the centre and having Walcott alongside Niasse up front, sacrificing width from wingers to make sure we have the energy drive and numbers to make it competitive in the middle. I fear the likes of Ramsey and Ozil will simply have too much time to float around in front of our defense and will eventually pick us off. I fully expected Schneiderlin to be recalled but dropping Davies will show us up. Davies should be in for Bolasie and I'd have preferred Rooney in the centre instead of Schneiderlin.
I fear that Bolasie and Niasse will barely get a touch while Walcott will simply because he's a superior player.
Kunal Desai
8
Posted 03/02/2018 at 16:47:23
Can't wait for the season to end and this idiot to fuck off end of the season. It's like we are back to the Walter Smith days.
Christy Ring
9
Posted 03/02/2018 at 16:48:03
Sam chops and changes too much.
Dave Williams
10
Posted 03/02/2018 at 16:50:31
Ouch! Don't like the look of that team at all. Schneiderlin and Gueye doesn't tend to work very well and there is no creativity with Rooney and Sigurdsson on the bench.
Sam is clearly looking to defend and hit them with pace on the break. Why not play Tosun – is he another flop or is Sam taking it slowly with him?
What was the strop from Holgate that Michael refers to? Not looking forward to this!
Jim Bennings
11
Posted 03/02/2018 at 16:51:03
Why why why are you stopping Coleman for Kenny??
Play Coleman you bloody fool??
I think we are set up for an a absolute shelling today, Williams and Schneiderlin on the pitch against a team that usually cuts through us with consummate ease!?
Bolasie has been invisible since returning a month ago.
Can't see anything other than a big loss today with that.

Tim Greeley
12
Posted 03/02/2018 at 16:54:10
Optimism abounds!!
Fran Mitchell
13
Posted 03/02/2018 at 16:54:19
Dave Williams
14
Posted 03/02/2018 at 16:56:25
Jim - Coleman is most likely stiff as a board after his exertions against Leicester but I agree with the rest of your post. We have zero ball retention ability in the team and apart from breakaways we will be defending all game. Maybe Rooney can't play 2 games so close together but why not put Siggy in CM?
Jim Bennings
15
Posted 03/02/2018 at 16:59:32
You shouldn't change a winning team.
How are you meant to ever build momentum when the team keeps having 5 or 6 changes????
Tony Everan
17
Posted 03/02/2018 at 17:01:43
Momentum is a scarce thing for us this season. We have had none.
This is a great opportunity to get some momentum going after the hard fought win on Wednesday. 27 matches against the top six though without a win means I won't be holding my breath.
On a positive note, the team is stronger than at any time this season and Arsenal are inconsistent. It is a good time for us to believe we can win it.
Jay Wood
[BRZ]
18
Posted 03/02/2018 at 17:04:43
The players replaced from Wednesday night's winning XI:
Coleman, who burst his lungs playing the full 94 minutes on his return from a 10 month lay off. He himself said in his after-match interview he may not start today. Legitimate switch with Kenny, rather than risk stress injury to Seaumus.
Jags, 35-years-old and who also played the full game Wednesday. Allardyce has already previously said Jags needs to be carefully managed and not play consecutive games within the space of a few days. Williams and/or Mangala legitimate replacements for him.
Schneiderlin for Davies. Erhmm... no struggling to justify this one, other than the probable 3 central defenders and two wing backs pushed further forward means Sam wants a bit of insurance in front of the centre backs. Only, Morgan doesn't do the protecting role very well, does he?
Bolasie for Siggy/Rooney loses a bit of guile in midfield, but offers balanced width in attack on both flanks. Wayne is another who, like Jags, needs managing and not over playing in consecutive games a few days apart.
It is not a submissive defensive selection and the bench has plenty of strength and depth.
How it all plays out is another matter.
David McMullen
19
Posted 03/02/2018 at 17:05:31
Bit odd the changes although thought it might be 3 centre halves didn't expect the other changes. Let's see what happens in a couple of hours. Bournemouth have now knocked us back to 10th.
Jimmy Salt
20
Posted 03/02/2018 at 17:07:06
Hes going for a 0.0 or sneak a goal and run.
Bill Gienapp
21
Posted 03/02/2018 at 17:10:51
Wow. A back five with two wingbacks who can't actually attack, a defensive midfield combo that hasn't clicked all season and both Rooney and Siggy on the bench. Awesome. Koeman didn't put out a lineup that hopeless this season.
Neil Lawson
22
Posted 03/02/2018 at 17:11:54
I commented earlier this week that it was obvious that Allardyce had already written off this game. His team selection confirms that. Utterly disgraceful. Of course I may be proved wrong and they may just sneak the lucky draw he is hoping for but equally I may just win the lottery and get my leg over with Jennifer Anniston.
What is to be lost by actually trying to win a game.
Go Allardyce. Just go and be miserable somewhere else.
Ajay Gopal
24
Posted 03/02/2018 at 17:14:05
The board should go all out in the summer to get Eddie Howe as the long term Everton manager. But I fear Arsenal will go in for him and we will lose out. Sam is doing a job, but I just don't think he is the long term manager that Everton needs. Strange selection- the back 5 is something that I had wanted Sam to play (except I would have started Holgate instead of Williams), but dropping both Rooney and Siggy is a strange decision. Siggy instead of Bolasie might have been better, but let us see how it goes. COYB
Iain Johnston
25
Posted 03/02/2018 at 17:14:55
Looks like 343 to me.
Scott Hall
26
Posted 03/02/2018 at 17:19:24
I hate being negative before a ball has been kicked but this line up is just so defeatist. Arsenal won't need to get out of second gear. I hope I'm wrong.
George Cumiskey
27
Posted 03/02/2018 at 17:19:42
How can a manager keep picking the worst player in the squad in Scheiderlin.
I will repeat the question how was he preferred to Dyche ? .
Carlos Nunes
28
Posted 03/02/2018 at 17:23:11
It's almost like Big Sam is conceding this game before its even started. We got the win on Wednesday so it's okay to lose today.
John Graham
29
Posted 03/02/2018 at 17:25:05
Great team!
Coleman needs a rest after just coming back from a bad injury
Mangala adds a bit of speed to the defence
Rooney and Sigurdsson too slow for the midfield
And catch them on the break with our quick three up front.
Plenty of options to come off the bench if we're struggling.
In Sam we trust
COYB
Clive Rogers
30
Posted 03/02/2018 at 17:25:23
Big risk playing Bolasie and Niasse. If they both had bad games, which they are capable of we are down to nine. Change of system and players from a victory on Wednesday.
Jay Harris
31
Posted 03/02/2018 at 17:25:26
I don't agree with this team or the obvious tactics.
Keep it tight and hit them on the break except with Schneiderlin in we will struggle to do that. Would have preferred Davies energy and drive but time will tell and if we come away with something we should be happy enough.
Rudi Coote
32
Posted 03/02/2018 at 17:26:01
Arsenal 6 Everton 0
Just saying like.
Gary Willock
33
Posted 03/02/2018 at 17:28:36
5-4-1 formation? Defend for our lives, and hope one of the big fellas get on the end of a set piece. We've become a true Allardyce team already. Could take years to recover from this dinosaur – he must go in June.
Bill Watson
34
Posted 03/02/2018 at 17:29:12
I don't like the look of thus selection, at all. Far too many changes and what on earth has Bolasie done to warrant selection? A complete luxury player with little end product.
I fear it's going to be a very long 90 minutes.
Barry Jones
35
Posted 03/02/2018 at 17:30:38
It's a back three, with wingbacks. It's a good line-up. I just wish that Coleman and Baines were the wingbacks, otherwise it looks good.
Alex Mullan
36
Posted 03/02/2018 at 17:39:11
Well, that's that then.
Tommy Coleman
37
Posted 03/02/2018 at 17:45:00
I'm going to have to turn this 'defensive' dog shit off.
0-2 down 14 mins.
Can't wait for summer.
Eugene Kearney
38
Posted 03/02/2018 at 17:46:38
2 - 0 already Good God
Robert Jones
39
Posted 03/02/2018 at 17:47:50
You know what? I don't care. Screw this. Let's all pack in for the weekend, and resume our punishment next weekend.
Alex Mullan
40
Posted 03/02/2018 at 17:48:05
9 more points until we can just stop watching until preseason.
Tony Byrne
41
Posted 03/02/2018 at 17:49:23
A fucking disgrace... get to fuck, Allardyce.
Ian Flanagan
42
Posted 03/02/2018 at 17:50:06
Team selection proves Allardyce is not up to the Everton job. I knew this was going to happen.
Terry Smith
43
Posted 03/02/2018 at 17:50:52
This is awful. I feel sorry for the thousand who have traveled down to watch that.
Jer Kiernan
44
Posted 03/02/2018 at 17:50:53
How low can we stoop, get us to 40 points and Fuck Of!!!. A sad indictment that there were clowns on here "happy" to see this crook being given the job... Maybe our fans get what we deserve??
James Byrne
45
Posted 03/02/2018 at 17:51:44
Taxi for Sam and his fucking mates. Moshiri – go and get Silva in and end this mess. Wtf is this line-up saying.
Why did Allardyce change a winning team?
Johan Elmgren
46
Posted 03/02/2018 at 17:52:18
From a report before the game: "Gunners are 'defensively weak', says Allardyce".
How do you set up your team to exploit that weakness? Seven(!) defense-minded players and with a centre-forward who can't control the ball...
Allardyce Out!!
Steve Bingham
47
Posted 03/02/2018 at 17:52:47
Embarrassing... again!
Eugene Kearney
48
Posted 03/02/2018 at 17:52:48
I'm gonna follow Bristol City for the rest of this season .
Karl Meighan
49
Posted 03/02/2018 at 17:54:04
Cheeky cunts... people have paid good money to go there.
Tommy Coleman
50
Posted 03/02/2018 at 17:54:12
Sums up Allardyce.. poor mans Moyes. Clueless.
Only 4 months more before we get rid of the backward dinosaur.
Who will be blame for today.
Kevin Prytherch
51
Posted 03/02/2018 at 17:56:28
Quote from Sky Sports
"The Gunners have been good, but Everton have been terrible. How was there so much space for Ramsey in the middle of the pitch?"
I said before the game there'd be too much space in the middle of the park for Arsenal with us only having 2 midfield players (post 7).
Wish I got paid ٤mil a year!!
Ciarán McGlone
52
Posted 03/02/2018 at 17:57:49
When I saw the line up I nearly didn't bother turning the rugby over.. I should have went with my gut instinct. Defeatist and predictable.
Dave Ganley
53
Posted 03/02/2018 at 17:57:59
Yep, win a game and look quite good apart from our striker missing a handful of sitters. What does he do? Tell us Niasse is the best striker at the club and change the team having only 3 attackers on the pitch. Is it any wonder we are getting a thrashing? Fucking shambles by a shambollic club with a mess of a manager in charge. Disgraceful. Why do we tolerate this? Kenwright and cohorts get away with murder. No other club worth it's salt would tolerate this awful state we find ourselves in
Paul Randall
54
Posted 03/02/2018 at 18:00:38
Fat Sam, your time is up, should never have been allowed near our great club...
Jamie Crowley
55
Posted 03/02/2018 at 18:00:52
Fire him - NOW! I can't ever remember being this pissed over a fucking game! It's a game - it's grown men kicking a fucking ball.
And I want pleasure out of it.
Fire this fat fucker now!
Gary Willock
56
Posted 03/02/2018 at 18:01:17
Dear Everton Football Club - I will not be renewing my season ticket unless it is confirmed that Sam Allardyce is leaving in the summer or before. The man is WORSE than Koeman. That team today is an absolute joke, and playing safe from first minute against an Arsenal, Liverpool or Tottenham is suicide. Playing Gana and Schneiderlin together also NEVER works. We know this, so how does this fat headed, over paid moron not know it?
At least under Koeman we had 'promise. The youngsters where the future. Now we have only one kid left playing (and he's only in because he had no other choice). He's not going to only kill us this season, we will take years to get over this man.
I do not say this lightly .I would rather us be relegated and seeing that we at least tried to WIN games, rather than this miserable football on show today. I am not even angry any more, I have just simply had enough of the mismanagement.
Sad, sad, times to be a blue.
Christy Ring
57
Posted 03/02/2018 at 18:01:35
Absolute shambles, and expected nothing more, with his toothless selection. Williams and Schneiderlin should be nowhere near the first team, and we have no ball player in midfield. I cannot understand why Davies was dropped. Clueless.
Ernie Baywood
58
Posted 03/02/2018 at 18:06:39
No identity at all. We're one thing on a Wednesday and by Friday we're a completely different type of side.
Yes, you adapt for different games but there's got to be some kind of consistency. Some style of play. We've got to be about something.
So we continue to lurch from one thing to the next.
Johan Elmgren
59
Posted 03/02/2018 at 18:08:59
OMG, that linesman must be blind. That was at least 1 meter offside...
Jer Kiernan
60
Posted 03/02/2018 at 18:09:24
This fat scumbag would prefer to humiliate our club than admit he made a mistake.
James Byrne
61
Posted 03/02/2018 at 18:09:26
Based on this ratio we could concede 10 goals today!
We are relegation fodder.
Ernie Baywood
62
Posted 03/02/2018 at 18:10:59
What's the record Premier League scoreline?
Andy Crooks
63
Posted 03/02/2018 at 18:12:21
Truly mindless team selection from a fraud who should be run out of town. This could be the worst in decades. The appointment of Allardyce marks a low point in our history.
Jer Kiernan
64
Posted 03/02/2018 at 18:12:41
This game was over before a ball was kicked. If he is manager of our team next season, I will stop watching for the first time in 30+ years.
It was obvious after 10 mins it wasn't working and here we are watching our club being made a holy show off, shocking!
Alex Mullan
65
Posted 03/02/2018 at 18:13:01
I'd take 6-0 at this point. Genuinely.
Ken Kneale
66
Posted 03/02/2018 at 18:14:28
The club is a disgrace from top to bottom. Poor leadership from the top. A manager who should never be anywhere near Everton and gutless players with no character. What a shambles and without doubt the worst era ever for Everton Football Club. Mass protest to the board is the only way.
Robert Jones
67
Posted 03/02/2018 at 18:14:48
The worst thing will be when the apologist muppets turn up here later. He is a disgrace, his tactics are a disgrace, everything about his management is scandalous. Try and defend the man. I DARE you.
Graham Mockford
68
Posted 03/02/2018 at 18:16:35
The lack of ambition in appointing Allardyce. Chickens coming home to roost...
Tommy Coleman
69
Posted 03/02/2018 at 18:20:41
That's the defensive part done.. Sam has them where he wants them.. time to spring into action.
Anyone seen Schneiderlin break into a run?
Alex Mullan
70
Posted 03/02/2018 at 18:20:42
Can we send Big Sam on loan to RB Leipzig?
Peter Hughes
71
Posted 03/02/2018 at 18:22:04
And can he take at least 7 players with him?
John Charles
72
Posted 03/02/2018 at 18:22:57
Sad thing is it is not a shock. Is a result that has been waiting to happen - except when it did happen against Spurs - since FS took over. He is a dinosaur and a fraud.
Neil Lawson
74
Posted 03/02/2018 at 18:24:22
Call the bizzies. Allardyce to be arrested for fraud. Schneidelin for loitering with absolutely no intent whatsoever. Mangala for deception masquerading as a footballer. 33 years in the CPS and this is probably one of the MOST criminal performances I have ever had the misfortune to witness.
Just sack the buffoon tonight. Or now would be better.
Andrew Wayne
75
Posted 03/02/2018 at 18:24:58
Seamus alone almost made me change my mind about this Everton team (very loose use of the term) on Weds - good to see Sam doing his best to confirm I was right. The worst I have seen in 40 years.
Tommy Coleman
76
Posted 03/02/2018 at 18:25:33
BT Sport.. "Everton made 3 tackles that half".. when was that!?
Sam.. "Arsenal are defensively weak". What a complete tool.
Dave Williams
77
Posted 03/02/2018 at 18:25:59
A shocking half following some bizarre comments in the press by Sam this week.
Humiliating to the degree that I turned the TV off after the third goal- I just can't bear to watch such a shambles. Someone had better stop Unsy from joining Oxford- he might be needed again after this.
Jay Wood
[BRZ]
78
Posted 03/02/2018 at 18:26:08
Well...we pressed well from the KO for all of about 30 seconds. Since then...
Chastising.
Arsenal have not had to work hard or do anything out of the ordinary for any of their goals. We can be grateful it's only four.
The half was summed up on the stroke of half time when only 2-3 Arsenal players getting in the way of each other inside our penalty prevented them from getting a nap hand, with no one in a Blue shirt getting close to them.
Hopefully, Arsenal will declare now, otherwise I dread to fear what the final scoreline will be.
Pitiful.
Ernie Baywood
79
Posted 03/02/2018 at 18:26:51
They won't today Robert. But the problem isn't today - it's that we put up with the same shite over and over. One result and all the problems are forgotten.
The problems here are the same as the problems since Sam joined us. In fact you can even say it's the same problem as the fact we appointed him. These problems go right through the club.
What are we? We can't be a Roberto, a Koeman and an Allardyce type club. Can't be a high tempo attacking team one week and an all out defensive unit the next.
There just needs to be some plan about what we're trying to do. We're seeing that same problem reflected right through the club. The managerial appointments make no sense, the transfer business makes no sense, the team selections make no sense, the gameplan makes no sense.
But how could it make any sense? It can't be coordinated to any overall strategy - there very clearly isn't one!
John Hammond
80
Posted 03/02/2018 at 18:28:16
Only thing to look forward to now is a new manager in the summer.
A lineup that had lost the game before a ball was kicked. It won't be Allardyce's fault either, oh no. The players have let him down. A place for 5 defenders but our £27m striker can't get a game.
Danny Baily
81
Posted 03/02/2018 at 18:28:53
We were unlikely to ever get anything from this game.
We have three games of consequence remaining: Palace, Brighton and Newcastle. All must wins if we are to avoid relegation.
All to stay up and have little to no chance of playing for anything positive next year.
John G Davies
82
Posted 03/02/2018 at 18:30:21
There will be dire consequences to this game.
David Barks will have hung himself with his braces and smashed his head in on the ceiling.
Darren will have never been so embarrassed in 50 years of watching Everton.
Assorted posters screaming at the cowards.
And the odd voice of reason who knows the majority of the players are not worth a carrot.
Schneiderlin and Williams off please.
Karl Meighan
83
Posted 03/02/2018 at 18:31:02
These were beaten by a poor Swansea side midweek, yet can dstroy us at a canter.
Every blue at that game should be refunded from the players wages, fuckin shower of cowards.
Susong Hermawan
84
Posted 03/02/2018 at 18:31:18
This FAT CLOWN is a JOKE!!! Get this fraud Out!!!
Anthony Jones
85
Posted 03/02/2018 at 18:31:54
Just don't get the formation or selection. More money, more problems.
Rob Dolby
86
Posted 03/02/2018 at 18:32:45
Sam has to take the blame for this, I assume he thought Arsenal would go with 5 at the back after 10 mins he should have matched them in the midfield.
Mangala providing balance with his 2 left feet and positional sense of an 8 year old. Wasnt exactly brave enough for their 3rd either. Thank God it's only a loan.
Right I am off behind the couch for the 2nd half.
Neil Lawson
87
Posted 03/02/2018 at 18:32:47
Robert Jones. 6 m a year Allardyce receives. You and I and hundreds if not thousands others could see that the team selection and tactics were laughable. Perhaps we can all do a jobshare for the 6m.
What is certain is that it wouldn't get any worse and at least we could have a good drink and a weekend in Blackpool on our shared income.
Get your coats girls. We are off to the seaside.
John Wignall
88
Posted 03/02/2018 at 18:34:40
Same old Everton
John Boon
89
Posted 03/02/2018 at 18:35:12
Halftime and no Everton I have ever seen has been as bad as this. I really HOPED I would be wrong, but when I saw the line up I thought "What is this idiot doing ?" However he is our so called saviour and must know more than me. WRONG. More than ever I think once again we have been duped by a charlatan. Even before the game once again he spouted a load of rubbish.
I dread the second half and feel sympathy for any player who is put on the field for the last 45. What on earth are they supposed to do? How on earth can you leave the only two creative players we have both on the bench ?
PLEASE LEAVE OUR CLUB !!!!!
Karl Meighan
90
Posted 03/02/2018 at 18:37:45
The combined wages of that team is far more than 6m a year so what does that say about them Neil?
Roger Helm
91
Posted 03/02/2018 at 18:38:34
We just go on getting worse. No one on the board, management or playing staff, other than Moshiri, Unsworth, Coleman, Pickford and Walcott, are good enough for the EPL. They all need to be cleared out.
John Wignall
93
Posted 03/02/2018 at 18:40:14
Niasse hits post
Ann Lloyd
94
Posted 03/02/2018 at 18:44:01
Please Mr Allardyce leave my club .please
( And take Schneiderlin with you ) please 💙
Peter Cummings
95
Posted 03/02/2018 at 18:44:11
Totally unacceptable, a shambles of catastrophic dimension, and only half time, no excuse can accept or explain this insult to the travelling thousands who pay through their noses to pad these morons bank accounts while, yet again we become the laughing stock of the game, SA our 'saviour', pull the other one it has bells on it
Brian Williams
96
Posted 03/02/2018 at 18:44:34
Let's hope it doesn't come down to goal difference come the end.of the season!
John Wignall
97
Posted 03/02/2018 at 18:44:48
Big Sam cracking up on the touchline
Ash Moore
98
Posted 03/02/2018 at 18:44:57
Would the wassocks who thought we could go top four go do one...I feel like calling the Samaritans and there's more than a third of the game left.
Humiliating.
Michael Stevenson
99
Posted 03/02/2018 at 18:50:55
"Once a blue, always a blue" as they say. And it's true. But I really which there was an 'off' switch for being an Evertonian. I've been following the Blues for best part of 50 years now and I've really had enough of this now. I posted a few weeks back that the club is "rotten to the core" and I got a load of stick for it. I'll say it again now. This problem isn't an Allardyce problem or a Koeman problem or Martina or Mangalla (already the new boo boy!). It's something more intrinsic and long term than that. The whole club from top to bottom needs sorting out and starting again. It's fucked up it really is.
Johan Elmgren
100
Posted 03/02/2018 at 18:50:56
Martina and Williams are by far the worst players in this squad. How they can get a game is beyond my understanding...
John Wignall
101
Posted 03/02/2018 at 18:51:56
Type or paste your comment here. PLEASE capitalise initial letters of proper names and use proper grammar. No txt-speak; all-lowercase posts a–re . Get in oumar
Tommy Coleman
102
Posted 03/02/2018 at 18:52:32
Playing for pride.. nice goal.
We have to believe in ourselves more. Allardyce needs to get that through his head.
Ken Kneale
104
Posted 03/02/2018 at 18:53:13
Never mind the results or the performance levels we also have a problem that any promising young players will either want to leave or think very hard about coming here under this manager and director of football. We are going to be a team of Williams et all. Embarrassment and fury about in my household in equal measure
Ken Kneale
105
Posted 03/02/2018 at 18:53:14
Never mind the results or the performance levels we also have a problem that any promising young players will either want to leave or think very hard about coming here under this manager and director of football. We are going to be a team of Williams et all. Embarrassment and fury about in my household in equal measure
Christy Ring
106
Posted 03/02/2018 at 18:54:24
Can we get Silva now.
Dermot Byrne
107
Posted 03/02/2018 at 18:54:29
Stopped watching and thank God. Brilliant end to the France v Ireland rugby. Made me realise just how naff our footballers are.
John Wignall
108
Posted 03/02/2018 at 18:56:07
Why not start with two strikers
Johan Elmgren
110
Posted 03/02/2018 at 18:57:31
All Allardyceists out there must now surely realise that the man is not good enough for us? At least something good can come out of this shambolic perfomance...
Allardyce out!!
Joseph Murphy
111
Posted 03/02/2018 at 18:59:11
So I'll repost a message I posted after the Southampton away game, "I never want to see Williams, Sneiderlin or Martina in an Everton shirt again". Still applies today.
Will someone do a Nyarko on Sniederlin and offer to swap shirts and play - the guy is shite and a disgrace to the shirt. I watch Coleman give everything and he gives nothing.
Let get to 40 point and punt Alladyce and his crew - 7 at the back and 4-0 down after 40 minutes. Bye bye Sam and sammy (and take Walsh with you, I'm bored of the shit he thinks are footballers)
Ron Marr
112
Posted 03/02/2018 at 19:01:14
Forget Silva go for Gold
Joseph Murphy
113
Posted 03/02/2018 at 19:03:05
We look like QPR from a few years ago, loads of money spent on mercenary players who don't give a shit about the club, don't try and still get paid loads. Play the kids, at least they're hungry to impress, and punt the shite.
John Wignall
114
Posted 03/02/2018 at 19:04:30
Blow up now put us out of our misserly and
Ken Kneale
115
Posted 03/02/2018 at 19:06:23
Johan 110. No argument from me but a few others need to pack bags as well
Johan Elmgren
116
Posted 03/02/2018 at 19:08:17
Ken, I think most of them can come good with a manager who can coach and get them to play as a team... but Williams is past it and Martina is simply not good enough.
Ken Kneale
117
Posted 03/02/2018 at 19:11:07
I was mainly referring to the manager and his acolytes and a number of boardroom members
Johan Elmgren
119
Posted 03/02/2018 at 19:13:24
Aha, ok.. sorry... :-)
Ron Marr
120
Posted 03/02/2018 at 19:14:12
Allardyce is uninspiring and has under performed for $6 mill a year, but there also needs to be a big clear out of the players and Walsh. This is a team of delicate flowers, shrinking violets and moaning Myrtles.
Christy Ring
123
Posted 03/02/2018 at 19:16:39
We're a disgrace, Ramsey scores a hat-trick from midfield, says everything about Schneiderlin and Gana together. We take Mangala, who is having a nightmare, and that's why City bought a new centreback, and we still didn't buy a left back, even though Baines will be out for another month. Allardyce and Walsh should both be kicked out.
Alan Bodell
126
Posted 03/02/2018 at 19:18:32
Lookman just scored a beauty after coming on 5 mins ago for Leipzig, brilliant.
David Price
127
Posted 03/02/2018 at 19:19:54
you have to think big Sam is looking at the long game and the lesser teams we are going to face on the run in.
With that said I agree with a lot of the members on here that there has to be a big clear out of players before next season,and hopefully a new center midfield pairing who can create. If the whole team showed the commitment Omar has shown tonight we may well improve he gives everything.well done omar!!!
Christian Watson
128
Posted 03/02/2018 at 19:21:10
Sam 'i get defences sorted out and work from there's Allardyce. WANKER. Don't let the door crash your fat arse on the way out!!
William Gall
129
Posted 03/02/2018 at 19:21:13
Why wait until summer for a new manager, this season is over and keeping Alladyce on we are going to get the same poor performances. Bring in someone with a modern outlook on how the game should be played instead of persisting with a manager who still thiks like he did 20 yrs ago.
if like a lot of supporters believe Allardyce will be gone in the summer you will not be saving much in compensation firing him now
Christy Ring
131
Posted 03/02/2018 at 19:21:52
Lookman just scored in the 89th minute for Leipzig, well done Allardyce.
Kunal Desai
132
Posted 03/02/2018 at 19:24:19
We are the next Aston Villa in the waiting, it's going to happen sooner rather than later.
Neil Lawson
133
Posted 03/02/2018 at 19:24:20
I take it all back. We drew the second half. Whoopee. We are definitely on the up as from 6:30 pm tonight.
Robbie Savage on BT said Everton not involved in a relegation battle. Another fraud. Once a knob always a stupid knob.
Anish Dosani
134
Posted 03/02/2018 at 19:26:16
Tom Davies made such a difference when he came on, because he gives a shit and can play. Half the others on the pitch are just mercenaries who are just going through the motions until their summer holidays.
I would love to see young, hungry quality players in the likes of Lookman and Dowell terrorising defences next season, without Fat Sam telling them what to do.
Jamie Crowley
135
Posted 03/02/2018 at 19:27:35
We will find 9 points in the remaining 12 games.
Is the future with Sam? Really?
Would other "big" clubs accept this sort of shit?
Why in the fuck doesn't our board grow a pair and sack this shithead? He's taking us NO WHERE (and pretty fucking fast at that!).
Bring Unsworth back. Match Oxford's price. ;0) Or bring Silva in.
We've paid six million and we won't make another managerial change this season. It's all for naught. There won't be a real game of football until August.
John G Davies
136
Posted 03/02/2018 at 19:28:40
Jamie,
We haven't been a big club for a long time
Alan Bodell
137
Posted 03/02/2018 at 19:31:56
Christy, while we were getting reamed I switched over to see if he was playing and he just came on and was cool with it, he is class so thank fuck we won't ruin him this season with this bunch in Blue at the moment.
Jamie Crowley
138
Posted 03/02/2018 at 19:32:01
Thanks for that pick-me-up John.
Peter Neilson
139
Posted 03/02/2018 at 19:34:07
No identity, no plan, no fight. Some very poor players, can't be arsed mercenaries and young players who could do with some support. Add to that shocking management and no strategy. All compensated by the riches over the massively over hyped Premier League.
John G Davies
140
Posted 03/02/2018 at 19:34:16
Anytime pal
Mike Galley
141
Posted 03/02/2018 at 19:35:17
Williams is garbage. Schneiderlin is garbage and uninterested. Mangala has been at the club for about two days.
Arsenal's strength is mainly their passing and movement in midfield. Our genius manager thought it would be a good idea to fit these three into a team that's a man light in midfield.
Personally, I'd extend his contract and double his wages. He is truly the Albert Einstein of football!
Geoff Evans
142
Posted 03/02/2018 at 19:37:55
I feel ashamed to be an Evertonian.

Charlie Lloyd
143
Posted 03/02/2018 at 19:40:25
In the last decade we have got seriously turned over on some occasions. They were usually one-offs though until the malaise towards the end of the Martinez were every week became a shocker. Since then it feels like we are just about to go on a sequence of games were the wheels fall off.
I know many don't like this manager but it's 4 managers in the last 3 years and for me there are too many bang-average players who just don't care enough. It's also a team assembled of players who have experience of struggling at club level (Pickford, Williams, Gueye, Bolasie, Sigurdsson) or young lads with the odd bit of quality (Walcott). Most these players are probably reasonably happy with our position. How many are genuine winners.
Shocking first half, poor selection, poor attitude, poor tactics just dire really.
Davies comes on at half time and shows pedestrians like Schneiderlin how to carry the ball forward. How he never started is criminal.
Tosun has been here about 5 games and he's already chucking his arms around looking fed up.
Those sort of exonerated from blame tonight. Pickford, Davies, Walcott (what must he be thinking!!!) and Niasse. Kenny was full of effort but quite poor to be honest.
Too many players letting this club down though. Poor selection fair enough but no fight.
Liam Reilly
144
Posted 03/02/2018 at 19:40:38
I haven't read all the comments cause I'm so fucking annoyed, but if you start with, 7 defenders then you deserve what you get.
Get rid of this twat
Rick Tarleton
145
Posted 03/02/2018 at 19:41:58
I'll suggest a scenario.
After five games Big Sam said to the board, "Look what I've achieved so far. Give me a 3-year contract."
The Board said something like, "Hold Your Horses" or even, "No way, Sam. You've done what we wanted and that's your lot, we'll pay you off in the summer."
I believe the team for the Leicester game, like today's team, was selected in the belief that they would blow it; they didn't. So he ignored that team when selecting for today and picked Schneiderlin and co and dropped, Sigurdsson, Davies, Coleman etc. Today he got what he'd half-expected when he picked an unbalanced and bizarre team against Leicester.
Allardyce (or "the ego has landed") wanted a long-term contract with a bigger team than he had had previously. It is not appearing and he is not all that interested.
Before you throw out my cynical idea, compare and think about the teams selected for the last three games. Is there any coherence? Is there any tactical nous? Does he appear to know which players give us the best chance of keeping the game tight or of winning?
We have got an angry manager and he is not helping Everton at the moment.
Ray Jacques
146
Posted 03/02/2018 at 19:42:04
I'm not going to rant as I am just embarrassed to support Everton. I supported the appointment of Allardyce as we were in a critical state. I have to admit I was wrong as that team selection was abysmal and deserving of the sack.
I'm struggling to keep my emotions in check. .
George Cumiskey
147
Posted 03/02/2018 at 19:43:23
Well you Fat Sam acolytes come on again and tell me how I'm talking crap.
A disgraceful team selection after a win, disgraceful subs apart from Keane, taking off our two best players in Walcott and Niasse.
Picking and keeping on Schneiderlin on when he made no impression on the game either in defence or attack and hasn't all season beggars belief.
If Allardyce had any decency he'd take a few quid now and go back into retirement were he belongs. I'm waiting to hear from you on who's to blame because it can't be him.
It doesn't matter who gets the job because he's got to be better than fat Sam, and take his mate Walsh with him.
John Charles
148
Posted 03/02/2018 at 19:46:07
Surely there is no one now who would crawl to FS to save us.
Brian Harrison
149
Posted 03/02/2018 at 19:47:36
Someone just quoted a stat that when we have played anyone above us in the league we have won 1 in 30 games.
Allardyce said he can't play Rooney and Sigurdsson in the same team, but played both against Leicester and won. Then leaves both on the bench today. Our game against Leicester was 10 days after our last game yet he made 5 changes today.
He stated Lookman wasn't going out on loan yet days later he goes on loan. He then said he was prepared to let him go to Derby as he wouldn't get game time at Leipzig. Today the boy comes on and scores the winner. I said the other day, if he gets game time at Leipzig he won't come back here.
He signs Tosun for 㿇 million and seems he doesn't fancy him now. He said Bolasie still wasn't up to speed so rightly leaves him out of the Leicester game but brings him back today.
He signs Mangala – I was talking to a Man City season ticket holder this morning and he said "I can't believe you have signed him, he has a mistake in him every game."
Tony Hill
150
Posted 03/02/2018 at 19:48:40
It's more or less a replica of what happened to Palace, which is where we are (one of the "gung-ho" opponents of the manager was recently hailing Hodgson's attacking credentials, I recall). John (#136), you're right, of course, though no-one is listening.
All of that said, I am bound to admit as an Allardyce supporter that his selection was defeatist and we might have done a couple of goals better if we'd had a go and chosen different players – but maybe not.
We're not playing in Arsenal's league and they're the bottom of the top 6. That's the truth and no amount of shouty pretence will change it.
Jamie Sweet
151
Posted 03/02/2018 at 19:49:21
Give it to Unsworth for the rest of the season.
Hannes Eerola
152
Posted 03/02/2018 at 19:49:25
I can't watch the games anymore. We may be mid-table, but I seriously think that playing-wise we are the worst team in the league, which is abysmal when you look at the money spent and the squad strength on paper.
David Hallwood
153
Posted 03/02/2018 at 19:52:32
I was all set to watch the game; right up to the point the team was announced, and then I thought I won't even listen to it.
Shameful cowardly selection against an Arsenal side that lost to Swansea, SA might have well said we can't beat these lads FFS it's Arsenal.
I've played the game at amateur level, but I could've told him: 5 at the back you need full back/wing back otherwise you've got no width, and Martina is barely a right-back let alone not a left sided wing back.
Gana & Schneiderlin cannot play in the same side (in fact Schneiderlin just can't play) we concede goals for fun when these 2 are in front of the defence.
Bolasie will need to be eased in; unlike Seamus he's woefully short of match fitness.
Why can't people on millions a year not see this. WTF was he making 5 negative defensive changes for? we got exactly what we deserved. A 7-man defence letting in 5; just fuck off out of my club, and take 'Director of Football' with you.
Dave Williams
154
Posted 03/02/2018 at 19:53:17
The team selection hinted at resting some of the better players but three centre-backs when one only arrived on Thursday and the system being alien to us was a stupid decision.
Everyone knows Arsenal play intricate passes through the middle and if they get through to the last line of defence they will do damage, so surely we should have packed the midfield instead of playing the half-fit Bolasie in place of Sigurdsson or Tom was insane.
I would love to know the terms of Sams contract- I would guess there will be a seven figure bonus for escaping relegation and with it only being for 18 months there is no incentive for him to build a team or play attractive football. It is a short-term appointment and all he needs to do is stay in the league – that is my guess in any event.
A disgraceful team selection and utterly embarrassing first half. He was appointed to stay up and sort out the defence – the defence is as bad as ever it was and no sign of any real improvement elsewhere. Tom showed again today that the kids will put in the effort – the big buys aren't bothered as long as they get paid.
John Keating
155
Posted 03/02/2018 at 19:53:18
Wrong team
Wrong Tactics
Nobody comes out of this with any credit
An absolute disgrace from top to bottom. The sooner this season finishes the better for supporters and the Club.
Someone from outside has to look at our Club and sort it out from top to bottom.
A disgraceful, embarrassing shambles
Gerard Loomey
156
Posted 03/02/2018 at 19:53:44
Never embarrassed to support my club but what the fuck is going on??? Today's display was a disgrace. If Sam continues into next season, we are doomed. Today was shocking!
Dermot Byrne
157
Posted 03/02/2018 at 19:53:52
Lot less interested. Congratulations to the Board. Took you 58 years but you did it. Well done.
Sick of being conned and being the backdrop to a rich boys toy.
Johan Elmgren
158
Posted 03/02/2018 at 19:54:56
Tony Hill (#150) Burnley played 1-1 with Man City today and have been 7th or higher most of the season. Do they have better players than us?
No, they don't, but they have a better manager!
Believe me, most of this is due to the manager. We actually have a decent squad, but they are not utilised in the right way.
Tony Hill
159
Posted 03/02/2018 at 19:55:30
Plus we're still 10th. WBA (I recall another ranter - perhaps the same one - hailing Pardew's attacking brio) are 20th. Not good at all, but not all bad.
Dermot Byrne
160
Posted 03/02/2018 at 19:55:40
Gerard, you should be very embarrassed. Very very.
Richard Mason
161
Posted 03/02/2018 at 19:57:08
Lookman scores on his debut
Dermot Byrne
162
Posted 03/02/2018 at 19:57:25
Tony, I admire your optimism.
Christy Ring
163
Posted 03/02/2018 at 19:58:08
We beat Leicester 2-1, played decent football for 72 minutes. Sam makes 5 changes, I can understand not playing Coleman. But it tells you Sam is a manager who has been involved in relegation battles all his career.
Pick a weakened team against Arsenal, because we're going to lose anyway; rest your better players for the Watford game – that's his thinking, and the type of ambitious manager we have in charge of EFC.
Gavin Johnson
164
Posted 03/02/2018 at 19:58:27
Big Sam has brought his Premier League minnow mentality to Everton. He leaves key performers on the bench for the game he believes is winnable. Home to Palace, and goes for damage limitation with no intention of pushing the team to get a result.
On paper, it was 3 at the back with Kenny and Martina as wing backs but it may as well have been 5 at the back for it's effectiveness and the time we spent camped in out own half.
If Luke Garbutt was to be given a start, it would have surely been in that formation. He might have offered something going forward. Martina for me, would probably be the first name in an Everton all-time worst 11. He has no business being on the field.
The only good point was that we at least put a shift in the 2nd half and Davies looks something like his best again.
Rick Pattinson
165
Posted 03/02/2018 at 19:59:20
What has gone wrong at our beloved club? We could have Messi and Ronaldo and we would still get dicked. It's beyond fixable. Get this season over and have a mass clear-out.
Jim Wilson
166
Posted 03/02/2018 at 19:59:44
It's time you went Sam. You are another unbelievable thick Everton manager. And that's being kind.
Is there no one at the club who knows that constant changes to the team is destroying us and that our record of starting with three at the back is horrendous.
Everyone connected to the club right now just seem to be completely thick. We are in some kind of bizarroworld, same mistakes keep being made with the same outcome.
Even an old Everton hero of mine said on TV last night that Arsenal aren't the team they were and that we can go there and win. Arsenal aren't that good but we have yet another lunatic manager who gave a good impression that he had been bunged to ensure we conceded loads of goals for Sky TV. What's going on is unbelievable!
Sam – you are yet another thick fool, just fuck off now!
David Connor
167
Posted 03/02/2018 at 20:00:20
Gutless. Clueless and simply not good enough for our once great club. Almost a total clearout needed. Sam's definitely not the man.
How Walsh is still there is reckless to the extreme. Him and Koeman have destroyed the club in just a few short months. Unbelievable, isn't it?
Too good to go down? I don't think so. It's a real possibility.
Dick Fearon
168
Posted 03/02/2018 at 20:02:01
We are the chosen ones, eh? I'd like to catch whoever it was that chose me and shoot the bastard!
Tommy Coleman
169
Posted 03/02/2018 at 20:03:36
Allardyce 100% blaming players.
What a coward. I can't think of him any less.
Steavey Buckley
170
Posted 03/02/2018 at 20:03:56
Everton lost the game before a ball was kicked. The appalling tactics and team selection were a nightmare on paper. Whoever believes 3 at the back is a winning formula should watch previous games when Everton were hammered and beaten before half-time. Yet again.
Keith Glazzard
171
Posted 03/02/2018 at 20:04:17
I must have been about 10 years old when our primary school team were doing well, but some others wanted my position, left wing (like my politics in later life!). But the boss, very wise, said you never change a winning team. I was 2nd goal scorer in the league that year, plus a hat trick in the Cup Final.
Sam – you don't change a winning team.
Jay Woods
[LAT]
172
Posted 03/02/2018 at 20:04:56
I have to say, my faith in Sam is looking increasingly misplaced.
Sure, we have many woeful players, but he keeps picking them.
I saw the tail end of the Leipzig game and they seemed to be playing with 2 strikers, one of whom was Lookman. His goal was stunning and will hopefully be on YouTube this evening at some stage. He should have been playing for us today instead.
That aside, you can go through our team and plainly see who isn't up to the standard we long for. We have not one but multiple problem areas: central midfield, left back, central defence and strikers.
Our recruitment campaign in the summer past must rank as the worst ever by an ambitious top flight side, but it was immediately preceded by horrible acquisitions too: Schneiderlin, Williams and v sad to say it – seemingly Bolasie also. And I know many of you think Gueye is special, but really, he's not good enough either.
So... we have to consolidate, hold what we have in terms of Premier League status in the remaining games, and then enact a holistic, root-and-branch overhaul of the club, right down to the tea ladies and ballboys.
Ron Marr
173
Posted 03/02/2018 at 20:06:07
Burnley have a far superior defense conceding 23 goals to Everton's 45 in 26 games. It's not just the managers who've been shite – it's the players too. Sayanara, Steve Walsh.
Gerard McKean
174
Posted 03/02/2018 at 20:07:50
Rick #145, your scenario is very close to the reality. Hell hath no greater fury than a narcissistic manager scorned.
Barry Jones
175
Posted 03/02/2018 at 20:08:29
If the players cannot do their jobs then no formation is effective. Keane and Schneiderlin were poor in the first half. Martina is not up to it and neither is Kenny, who seems to get a lot of support on here. Kenny is way too ponderous on the ball, slow in mind and slow in feet too.
John Boon
176
Posted 03/02/2018 at 20:08:44
"Allardyce's Folly" is exactly why we were swamped after five minutes, and your final sentence that a reasonable second half could not overcome the first half horror show must sum up just how most Blues must feel.
No team will ever beat Arsenal by standing back and watching them do what they like. With the introduction of our 19-year-old hustler and an attacking attitude, we improved significantly. I realise that Arsenal may have eased off but if we had started with a positive attitude it may have been better.
We started with a brand new defensive system, namely a back nine! Only soft Sam could have come up with such an idiotic plan. Loyal fans do not give up. Allardyce should never be any more than a minor negative blip in the Everton story. I hope his reign ends soon.
Jay Harris
177
Posted 03/02/2018 at 20:09:09
It is a worrying indictment of the senior players when it takes the introduction of Tom Davies and Dominic Calvert-Lewin to lift the side.
First half was a disgrace. Poor team selection and poor tactics accompanied by mistakes from the usual suspects, Keane Schneiderlin and the error prone man nobody wanted.
When will people at the club realise that playing Schneiderlin weakens the side?
On Wednesday night, we has 3 captains playing:- Coleman, Jags and Rooney. Today, not one leader on the pitch.
Sam Hoare
178
Posted 03/02/2018 at 20:09:35
Just back from The Emirates after leaving a game early for the first time ever.
Why, oh why, Allardyce, would you change the system and the team so very drastically!?!? And then put all the blame on the players!! Disgraceful.
Tony Hill
179
Posted 03/02/2018 at 20:10:58
Dermot (#162), I have no optimism for Everton at this stage. Nor does Sam and, in our position and with our resources, I think he's right.
Allardyce will keep us up. For that, at least, we should be grateful.
I understand that there are those who think Unsworth and Silva would have had us playing entertaining and winning football fairly quickly, if only that had been allowed. I think such people are fantasists.
Mark Dunford
180
Posted 03/02/2018 at 20:11:05
Allardyce is clearly not right for Everton. Unsworth's record over the same set of fixtures would almost certainly have been pretty similar. Now he is being "encouraged" to apply for a managerial job at Oxford, apparently. In no-one's interest other than Big Sam's.
David Unsworth would, at least, have played the younger prospects and – no doubt – have ditched those who have gone. Beyond Walcott, what difference has Big Sam made?
Tosun is on the bench – mysteriously. I assume Allardyce will be with us to the end of the season, but I seriously don't think it would make that much difference if he left tomorrow.
Darren Hind
181
Posted 03/02/2018 at 20:11:41
"There will be dire consequences to this game."
Not really, Smithers. The Board know the extent of some people's ambition. They'll appoint another goon soon and you can defend and apologise for him in exactly the same way you have the last three.
George Cumiskey
182
Posted 03/02/2018 at 20:12:38
Tony Hill – are you saying Allardyce is the best man for the job?
Jim Wilson
183
Posted 03/02/2018 at 20:13:18
I couldn't agree more Steavey Buckley. There were people on here this week talking about playing 3 at the back so its not just the manager who is stupid. It's bizarre!
Joseph Murphy
184
Posted 03/02/2018 at 20:13:58
I thought Sam was a facts and figures man? Surely his stats man has put in front of him that if Schneiderlin plays, we get beat by at least 4 goals. If he doesn't play, we compete.
How much slower and how much less effort does this French surrender monkey have to go and show before the club realise he doesn't want to play for us, he just wants his pay and an easy life. Get him out!!!
David Edwards
185
Posted 03/02/2018 at 20:17:24
John Graham (#29) – As predictions go, not one of your best ones! 😉
In Sam we trust... hmmmm.
Simon Lloyd
186
Posted 03/02/2018 at 20:17:33
Rudi Coote @32
How foolish do you feel eh? Predicting 6-0???Not even close!
COYB
[Collapses from sarcasm overload]
Kevin Tully
187
Posted 03/02/2018 at 20:18:30
He's come out and publicly called the players "pathetic".
Oh well, enjoy your retirement, Sam. The trouble is, I don't have any confidence in this board to arrest this very real crisis and appoint the right people. It's all about self-preservation. Who could argue that this club will never be relegated when asking the Council for 𧷐m, or more?
I despise the unaccountability that pervades through the corridors of this club. Still the old farts run their boys club how they wish, failing at every hurdle.
Jim Bennings
189
Posted 03/02/2018 at 20:19:32
Sack the Sad Sammys, get rid of Big Dunce who is stealing a living at this club now offering zero input.
Moshiri needs to go and have a good long word with himself to.
For the millions spent he must be privately seething at how embarrassing Everton Football Club currently are and portraying themselves nationally as a joke club, everybody's whipping boy.
Sitting there in his interview going on about "Fab Fours" and making a show of himself .
Listen, Farhad – there's nothing at all 'Fab' about Everton Football Club 2017-18, we are a complete disgrace and you are part of it.
Moshiri sacked Koeman who probably would have roughly got the same amount of points as Allardyce in this spell anyway, brings Fat Sam in, gets bent over a barrel with his demands of an 18-month contract worth ٤ million to stabilise the defence, well after his first 4 games, our defence has become an absolute sick joke – AGAIN!!!!
We might as well kept Koeman, he would have just about got us safe, and saved ourselves the money wasted on sacking him and employing the Brown Envelope bunger.
Wasting more and more money on unknowns like Tosun who I'll bet my life won't be here next season, "Oh he didn't settle into the culture, the weather" blah blah blah...
We are a club that's in crisis and has been in crisis for some time; the question is: How do we get out of it?
Sam isn't quite the troubleshooter that soft-lad Farhad had him down as, is he?!

David Barks
190
Posted 03/02/2018 at 20:19:33
What an absolute joke Allardyce is. He immediately comes out just hammering the players, it's all their fault, ranting about how terribly inconsistent they are. It's astonishing that nobody in the media would immediately follow that statement up with a very simple question.
"Sam, you say the players are inconsistent, yet you made an abundance of changes from the team that had just beaten Leicester. You dropped Coleman, Rooney, Sigurdsson, Davies, and Jagielka. You completely changed the formation for a back 4 to a back 5, with 2 holding midfielders. And you went back to partnering Gana with Schneiderlin despite Schneiderlin struggling all season.
So Sam, how can you blame the players for inconsistency when it is your inconsistency in team selection, formation and tactics that is so clearly on display?"
Barry Pearce
192
Posted 03/02/2018 at 20:23:40
Let us please get to 40 points. Hoping that's enough, and let this nightmare season end.
Sam (#178), you're so right, how can he blame the players for that? He picked that formation.
John G Davies
193
Posted 03/02/2018 at 20:24:13
I'm not entering into dialogue with you, Darren. I done my bollocks in on the early races but tried to get back in front by backing your tip, Scotland to win the Six Nations.
Twatted 34-7
David Barks,you changed your mind? 😂😂
George Cumiskey
194
Posted 03/02/2018 at 20:27:39
Does anyone on ToffeeWeb really believe Fat Sam was going to admit he got it wrong, and not blame the players instead?
My god – how much evidence do you want to see what type of person he is???
Tony Hill
195
Posted 03/02/2018 at 20:28:33
George (#182), as I've said above, I can think of no-one else, if by the "job" you mean staying safe. I cannot sit here, though, with a straight face after today's thumping and hail the Allardyce vision for our club.
The difference that I have with many fans – and I entirely understand the anger – is that I do not see us doing much better on anyone else's vision either.
Tony Stanley
196
Posted 03/02/2018 at 20:28:33
Is this really happening to Everton FC? Sam Allardyce should never have been allowed anywhere near this football club.
Darren Hind
197
Posted 03/02/2018 at 20:31:48
I'm a "glass half-full" man meself and I don't know why everyone is blaming Sam.
It's clear the players are to blame... and the fans... and that dodgy slope at The Emirates.
Bad day all round, but after backing the Welsh to win by more than 14, my glass is still half-full.
George Cumiskey
198
Posted 03/02/2018 at 20:32:20
Tony@195 – as I've said on other threads... how was Allardyce preferred to Sean Dyche??? It's mind-boggling!!!!
Paul Tran
199
Posted 03/02/2018 at 20:34:14
Sorry John.
Couldn't resist an each way on Blast of Koeman, bagged a nice winner in Off You Go. Even my footy acca went in.
Trust Everton to try to spoil my day. They tried hard but they couldn't.
Stuff em.
John G Davies
200
Posted 03/02/2018 at 20:34:32
A careful gambler Darren?
Tip the Scots to win the tournament but back a result that means they won't.
Did you back the jocks to win the tournament?
Don Alexander
201
Posted 03/02/2018 at 20:35:14
Managers come and go. Players come and go. Coaches come and go, as do club doctors etc etc etc. Can anyone else see who's the one person that's always been there organising and in charge, ultimately, of all the comings and goings whilst performances deteriorate to tonight's regularly embarrassing extent?
And some still wonder where the crux of the problem is!
Anthony Hawkins
202
Posted 03/02/2018 at 20:35:49
Every Premier League team and manager knows a back 5 / central 3 is a busted flush. That formation got Louis van Gal the sack and others who have tried it found out they got a thumping each game. Fat Sam seems to think he can make it work. It did under Ferguson but not anymore.
I'm sick of it under Allardyce but struggle to see anyone else do better at this point. The players aren't fit enough and the quality isn't there.
Fat Sam to get us to Premier League safety and then get another manager lined up well in advance to get pre-season and next season underway.
Steavey Buckley
203
Posted 03/02/2018 at 20:36:34
Jim (#183), 3 at the back are for those who like Fantasy Football, who also believe 3 defenders are better than 4.
4-4-2 is the most solid formation for teams like Everton who don't know how to defend properly.
Ron Marr
204
Posted 03/02/2018 at 20:37:31
You nailed it Don #201
Geoff Evans
205
Posted 03/02/2018 at 20:39:28
The only ambition that Everton have is to keep picking up the Sky money.
Anybody associated with this shambolic, shite of a club should be ashamed.

Paul Tran
206
Posted 03/02/2018 at 20:39:37
Darren, I'll raise another glass to my four-legged and your two-legged friends!
Denver Daniels
207
Posted 03/02/2018 at 20:40:17
Nil Satis Nisi Optimum is dead long live All Care, No Responsibility.
I hope it's an indication he's been told he's gone at the end of the season if he keeps coming out blaming the players. What kind of manager does this? Why would they want to play for him when he throws them under the bus every time things go tits up?
Paul A Smith
208
Posted 03/02/2018 at 20:41:50
John G Davies – the bottom of your early post says it all. Them two – Schneiderlin and Williams – are nowhere near mobile enough to mix it with the best.
It's sad what's happening to Everton. Buy a striker who is not ready for the cut, at the same time as going out of the FA Cup to our big rivals. Until every last voice is together in admitting the board have delivered some terrible transfers and until everybody realises Moshiri brought a Director of Football in to find gems for profit, it will keep on happening.
Let's have a proper honest look at this. Koeman wanted Depay, Witsel & Giroud. What did he get? They are players that can make a difference when you're playing awful. That alone is a must for a decent team.
This board want too many numbers in youth so it keeps wages down. Half this squad have got no chance of a game but get paid. Once the Director of Football came in, the plan was obvious and a stinker.
Paul Birmingham
210
Posted 03/02/2018 at 20:44:44
Seeing the line up was worrying.The best chance of getting a result v Arsenal at their place for years and basically we put up the white flag before the game starts and lose the game in record time..
If this is expansionist football then the mentality at GP and FF is questionable, as in my time this is ranking all considered as the worst season ever, in the last 46 years.
Its rank and stinks the roof off every week now. We were lucky on Wednesday and so it makes the demise even more alarming.
Theres no game management, no leaders on the pitch today; lets hope Seamus is fully fit and available for the run in, as we need him like never before..
Seeing Schneids jogging round and barely getting a sprint in the whole game tells it all. Midfield was over run and Sam picked the wrong team today and must take stock and admit his mistake.
Staggered today by the result...no, as it was expected and it should have been 9 -1.. Its become the normal expectation now and an away win against one of the top 6 is light years away..
Well and truly we need a miracle this season, as all teams below us will fancy playing Everton and Palace are capable of doing us next week, and no doubt they will exploit Evertons left hand side.
Another gutless and cowardly showing and how them players get paid every week bar a couple is beyond me.
The club has some form of mental barrier and in my life time I'm starting to doubt if Ill ever see a decent team again, let alone win a trophy..
Solace now in the ale... Hopeless and disgraceful Everton..
George Cumiskey
211
Posted 03/02/2018 at 20:44:53
Don @201, could I hazard a guess at who you mean. It wouldn't be the greatest teary-eyed Evertonian who ever set foot in the Boys Pen?
And who has made millions out of the club he really loves and never actually put any money of his own into it, would it?
Phillip Warrington
212
Posted 03/02/2018 at 20:45:20
What Sam Allardyce has done to this club in the short time he has been here is going to take Everton years to recover from. Any players looking at Everton as a destination will be putting a big X mark there and telling their agents "Never!"
Selling current players will be hard and only at a loss. Getting new fans to watch that utter crap only if they're paid... for Christ's sake 5 changes to a winning team.
Schneiderlin, who he tried to get rid off in the transfer window, comes straight in – why? Once again, against a big team, he was ineffective, probably why he couldn't get a game at Man Utd.
Coleman I could understand but he probably should have only played him for say 70 mins in the last game.
Bolasie is short of match fitness but is like Niasse (big respect for this guy) – they both run around like headless chicks; sometimes they get lucky but less than more.
I'm sure if Tosun was given a decent run before he – like many others who have been banished to the bench and were unable for some reason to get a run in the U23s – loses form and desire, he would score as many as Niasse. Let's not forget, he has missed a lot of sitters as well.
Formation and tactics... well, neither of them exist at Everton under Sam. Every half-decent team who play Everton know they are going to try and be ultra defensive, so they can just attack at will knowing they are not going to get caught on the break or have to defend for long periods.
Well done, Sam and the Board – you will have given no hope to up-coming players who will want to get out of Everton as quick as possible, but also for making Everton the biggest joke in world football – at least you put us on the world stage.
Darren Hind
213
Posted 03/02/2018 at 20:45:25
Cheers, Paul.
Let's hope The Spoiler gets the boot this weekend too...
Peter Dodds
214
Posted 03/02/2018 at 20:49:14
As much as the formation was terrible, I have just the tiniest bit of empathy with Sam Allardyce when he says the players seem to have completely ignored his instructions – or were just unable to implement them. No set of professionals should have played with so little nous and ability.
A special mention for Mangala – the way he jumped over the ball for one goal and turned his back for another shows he'll fit in very well right now.
Ron Marr
215
Posted 03/02/2018 at 20:49:37
Kenwright begat Koeman - Walsh begat shite players begat squeaky bum time begat Allardyce.
Moshiri needs to get better advice on football matters. A clean-out top to bottom is required if he has Champions League aspirations.
Silva, Dyche? Not good enough, the choices of people brain washed by years of Kenwright mediocrity.
Paul A Smith
216
Posted 03/02/2018 at 20:49:59
The manager's chopping and changing today was just as worrying as still thinking we have good players. An 11 that have barely hit the top half of the Premier League in their careers.
In my ideal world, only Walcott, Rooney, Davies and Pickford would have ever worn an Everton shirt.
Paul Tran
217
Posted 03/02/2018 at 20:50:29
Unfortunately, Darren, not a bet I'd stake my hard-earned on.
John G Davies
218
Posted 03/02/2018 at 20:51:31
Paul A.
I said it back in September. Schneiderlin should not start a game. He is the out ball for players too low on confidence to try a pass. Get possession and first thought is square or back.
How Williams was not subbed at half-time is beyond me. Allardyce should have ditched back three when it was 1-0. Plain to see it wasn't working.
Tony Hill
219
Posted 03/02/2018 at 20:52:01
Maybe, George (#195), maybe. I'm as pissed off with the club, manager and team as anyone. I am reduced to platitudes: always darkest before the dawn, things can change etc.
I think we should just close our eyes and get this season finished. There's another platitude.
David Connor
221
Posted 03/02/2018 at 20:53:54
Fat Sam and his disgraceful backroom staff need to go ASAP. They are dragging this club through the shit big time. So boring it's unreal.
Bournemouth go to Chelsea midweek with a "couldn't give a fuck who we are playing" attitude and do em 3-0. The football, or lack of, we are serving up will ultimately crucify us – that's for certain.
Get Eddie Howe in the summer if we are still in the Premier League. At least he's a manager who likes his teams to play football. And doesn't shit his pants every time he sends a team onto the pitch.
What a fucking joke of a club we follow. It's wearing very very thin.
Mike Galley
222
Posted 03/02/2018 at 20:54:07
I'm probably still not thinking rationally after that (and a few beers have been sunk as well). But does anyone else think that the manager is now trying to make sure he gets the bullet at the end of the season? He's got enough dough to retire comfortably.
I'm asking this, as I'm wracking my brains trying to come up with any logic or reason behind tonight's selection and tactics. I am genuinely mystified by it.
Ian Bennett
223
Posted 03/02/2018 at 20:57:45
The players ignored him, but Williams, Schneiderlein, Keane and Martina still get picked.
Schneiderlein is a joke. He offers nothing. Nearly every goal I think why didn't you track him. No tackles, no creativity, no goals. I'd rather play two up top, than carry this fraud.
Paul A Smith
224
Posted 03/02/2018 at 20:59:06
Yes John I agree. Allardyce got it way wrong today. I hate 3 centre backs. Especially if its not regular, I feel it naturally causes responsibility problems.
It's the same reason Unsworth lost games. We are simply too weak minded as a squad to gain any kind of rhythm.
I can't go blaming managers anymore though without being totally honest and asking myself – who is real quality in that squad and therefore, what am I expecting.
If that 16/17 players were called Watford for example, who would you buy for Everton?

Denver Daniels
225
Posted 03/02/2018 at 21:01:01
So the last 2 managers we've sacked have both gone on to manage at international level. What are the odds?
Stephen Brown
226
Posted 03/02/2018 at 21:01:23
For one reason or another, I didn't watch the game but texted my mate to keep me updated...
This takes some saying but I'm embarrassed to be an Evertonian!! Pathetic!!!
John Pierce
227
Posted 03/02/2018 at 21:06:22
The team were a direct reflection of Allardyce's attitude towards the game. He had no interest in it, his record at Arsenal is inept; no wins.
Why as a player would you feel inclined to give it a go when the air of the manager is one of surrender and smugness?
The side, as we knew a hour before the game, were already beaten. Only Walcott and Niasse had any fight in them.
To throw a back three together who barely know each other is negligent. To then put six additional players on their toes and clog the last third is suicide.
And now as os his want, the obvious finger pointing at the players. Everton were atrocious today, ashamedly so.
The board remain the chief issue here, and should be castigated for the poorest managerial appointment in the clubs history.
The fella's track record, style of play and personality are completely incompatible with the club. He should be removed, something I thought would destabilise the club, but truly it's happening anyway.
Everton will be safe, I have no doubt about that and we don't need Sam to get us there point by point, wretched performance by performance.
Trevor Peers
228
Posted 03/02/2018 at 21:08:10
Without Usmanov the new manager will end up like the old manager !!! Talk all night long but that's the reality.
Len Hawkins
229
Posted 03/02/2018 at 21:10:06
Ron Marr (#215),
There's an old saying "If you can't fight, wear a big hat" – is that the 'begat' you are talking about???
Ciaran O'Brien
230
Posted 03/02/2018 at 21:10:40
We lost this match, the moment we won on Wednesday. We all knew that Big Sam would revert to type and play an absolutely negative side against Arsenal. I don't know why Schneiderlin and Gueye started again even though they have never ever worked well together. Plus 3 at the back has never really worked in the Premier League. It's even worse with full backs as wingers making 7 players with no attacking bone in their bodies.
Fucking sick off Everton being total horse shite every season. Big Sam, Sammy Lee, Shakespeare, Dunc, Kenwright, Walsh and Woods need to go ASAP after the season while a huge clear out of the deadwood in the squad need to go too starting with Schneiderlin.
Moshiri needs to get in his own people at board level and a top young manager who's also a coach need to come in with a quality backroom staff. Fuck the Director of Football model. It has never worked in the Premier League and just causes too many problems.
You should never change a winning team and first Bobby Brown Shoes started it at the end of his first season with the Dutch fool and Fat Sam continuing the horrible trend.
Kenny may be young but the boy can't defend for his life while Martina is a willing trier, there was a reason he was third choice right back at St Marys. Mangala had a shite debut but he was in a three with two underperforming and slow defenders.
We desperately need a quality left-back and a top deep-lying midfielder who can dictate play.
Dave Abrahams
231
Posted 03/02/2018 at 21:11:31
Only a fool could be optimistic about Everton FC 's future after watching that completely futile performance ( for want of a better word) today.
The worse is yet to come though because even if we escape the drop this club is in such a mess it will be very hard to sort it out and do any better in the immediate future.
I wanted Allardyce appointed for the simple reason he was " The red Adair " of football and could stem the tide and turn the slide down around, started doubting him after the Bournemouth and West Brom away matches using the wrong tactics, today's tactics (?) were much worse and unlike Red Adair he seems to be using petrol instead of water.
Like a lot on here I want the season over and Everton safe for now and a break from it all until August when we will all start worrying again.
John G Davies
232
Posted 03/02/2018 at 21:11:53
That's it in a nutshell Paul A.
The majority of the players are not good enough.
The first time in a long time we had money to spend and blew it. A few players apart.
Allardyce was not my choice of manager at all.
He's here and we can't change that so two choices. Support him while he is here or don't support him.
Lenny Kingman
234
Posted 03/02/2018 at 21:13:49
Don't mystify any longer #222.
Fat boy Sam has made a career of getting big fat contracts and doing as little as possible to earn it. In fact he will do whats required to get an early boot out of the door and boom.. weighed in. He's not alone in employing this tactic. All the greedy dirt-bag managers out there are at it.
The scurvy dog has done this at many places on the English map and, right now, he has just taken the living pish out of Everton and their gullible goons in control.
He held our club over a barrel at the outset some months ago over length of contract. He walked away but was playing the long game. As he tends to do. He settled for ٧ million for an 18 month gig eventually. Knowing in his unscrupulous mind, that he wouldn't have to see out that time. Nothing like. A total fraud and bad ass with all his sycophants awaiting in the wings for a weigh out.
It would be nice if true blue Rooney couldn't employ some of his bad boy mates from the old days to come and have an advisory conversation with that fellow before he steals our dough and rides out of town.
Ron Marr
235
Posted 03/02/2018 at 21:14:38
Len: "brought about"
Sean Patton
236
Posted 03/02/2018 at 21:15:21
Mike
he will be getting the bullet before May if he picks more teams like he did today, I see your point though as I thought the Dutchman was doing the same.
Honestly anybody with a functioning pair of eyes could have picked a better line-up today.

Dermot Byrne
237
Posted 03/02/2018 at 21:15:24
John G .tonight I would feel like a gullible fool supporting him.
Carl Allan
238
Posted 03/02/2018 at 21:15:26
Allardyce on Radio Merseyside said "We studied Swansea on Tuesday to see how they stopped Arsenal playing."
How has it come to having to study a side that were bottom of the league two weeks ago in order to work out how to play a football match after the money we spent?
Simon Temme
239
Posted 03/02/2018 at 21:16:16
If there are any fellow Evertonians who feel that Allardyce is still the manager to take Everton forward then this is the match to end that thinking.
His self serving, attitude is destroying whatever standing Everton have left in the top flight.
As to cement this fact, he yet again takes NO RESPONSIBILITY for this farce and publicly hangs the players out to dry (again). What a shocking appointment. Never let this man near Everton again.

Andrew Keatley
240
Posted 03/02/2018 at 21:16:56
Is there anyone on here who actually thinks that Morgan Schneiderlin should be in the first team right now?
I know the current problems go beyond one player - I'm never keen to see Ashley Williams on the team-sheet, Cuco Martina even as a stop-gap is far from ideal - but Schneiderlin is like a double agent or something.
As for Allardyce, it's his job to inspire confidence in the team collectively and in the players individually. Calling them all inconsistent and saying that the first-half performance was pathetic does not help. I also think setting us up as a back 5 plus 2 holding midfielders sends out a message to the team that we are only good enough to defend against Arsenal and then maybe snatch a goal on the break. No wonder confidence is low.
Alan Bodell
241
Posted 03/02/2018 at 21:17:26
Alex Nyarko must be thinking "How did Scneiderlinn get away with it there? At least I played okay once or twice and I only cost ٢.5m."
Dave O'Connell
242
Posted 03/02/2018 at 21:21:01
Absolute joke. Allardyce needs to go.
I think we were too hasty getting rid of Martinez – at least he tried to get us playing football. It is the worse time since the Mike Walker era at the moment.
Tony Abrahams
243
Posted 03/02/2018 at 21:22:12
Three managers we have had this season, and the one common denominator is that we have beat ourselves under all three of them at some stage.
I've said it before, and I will say it again today, and most probably again before this season is out, but these players are on absolute fortunes, but never would they have a whip round for the fans, who travel everywhere and have to suffer such unadulterated shite.
I'm glad I've stopped traveling to watch Everton play away, which is such a crazy contradictory remark, considering I'd travel absolutely anywhere to watch the team I love.
Tom Davies, struggles at times, but gives me hope, because he's very young, but he's also very brave, and let's have it right, the reason most people enjoyed the Leicester game, was because of the return and superhuman efforts of a man who really cares. A man who we can identify with, which is such a rarity in the modern game.
Darren, Paul, John G, if there is a nailed on tip, it's got to be that Steve Walsh, won't be at Everton next season, but if season ticket sales go well, then I wouldn't bet against Allardyce leaving though Darren.
Matt Hunter
244
Posted 03/02/2018 at 21:25:34
Those fans who hounded Martinez out the club for trying to play football with an aging team built on buttons are to blame for this. Big Sam second only to Mike Walker as the worst manager in the past 50 years.
Paul A Smith
245
Posted 03/02/2018 at 21:27:36
Dermot, you would be right to today, mate, but like everybody else he has a point of view. He could easily come out and say – I didn't buy this crap and never would.
That's not an excuse for today it will be the excuse for where we finish the season after 3 managers had a crack at Steve Walsh's squad.
Trevor Peers appears to see the bigger picture.
Andrew Jones
246
Posted 03/02/2018 at 21:29:39
Our best player Walcott and we take him off! Probably to avoid the poor bloke being more embarrassed!! I have to blame Allardayce for a poor team selection but also no leaders on the park. Sam has to go in the Summer! We will not move on with him!
Dave Williams
247
Posted 03/02/2018 at 21:30:02
I have just read his interview and have to say I am shocked. Yes, most players were pathetic but such a public slagging off is hardly conducive to team spirit etc.and would surely have been better left for behind closed doors.
Certainly it seems like he has little appetite for the job which is not surprising with his contract only running for 18 months. Tosun sounds a long way from being ready which begs the question who was behind his signing- we needed a quick fix up front not spending 㿇 m on a player to sit on the bench.
Bolasie is clearly nowhere near ready for a game against a top team and playing two wingers and only 2 CMs against Arsenal was madness. How he can blame the players and not admit that he picked the wrong team is beyond me.
Someone else posted about the multitude of changes most games and I couldn't agree more- we have no chance of building a cohesive team when we change the personnel so much. There will clearly be many more again next week against Palace – I expect him to still be in charge but can't for the life of me see why he should be.
Pathetic was the right word but he forgot to include himself in that.
George Cumiskey
248
Posted 03/02/2018 at 21:30:19
Paul@245 I'll give you your due, defend him to the bitter end.
Dave O'Connell
249
Posted 03/02/2018 at 21:33:36
Absolute joke. Allardyce needs to go. I think we were too hasty getting rid of Martinez – at least he tried to get us playing football... Worst time since Mike Walker era at the moment.
Rob Dolby
250
Posted 03/02/2018 at 21:37:35
I expected us to get turned over no matter which formation or 11 we picked. The team selection more or less confirmed that we would get smashed.
After 10 mins we should have changed the formation to at least stop the embarrassment.
2nd half was better with a back 4 and Davies on but the damage was already done.
Taking Walcott off after an hour with Sam "saving him for the next game" is a kick in the bollocks to all Evertonian watching the game and especially those who paid £100 to go and watch it.
Sam's response post match was pathetic, as a manager you have to share the responsibility and not take the easy way out by blaming the staff. If he hadn't already he has invited the players to disrespect him. Hopefully he has also started Moshiri on the recruitment process for a new manager.

Paul A Smith
251
Posted 03/02/2018 at 21:38:08
I wanted rid of Koeman to stop the rot. It began when he came but through no fault of his to begin with.
We were all aware of what players he liked and coming in on 6 million a year he must have felt this club was splashing out.
When he got contract clause, standout for the battered Wales Williams to replace Stones he must have smelt the plan. And how quickly did he look disinterested? And no wonder he did.
As Moshiri said "every Centre half is 60 million now". What? So you get us one for 12 million.

How often was Koeman and Golf mentioned? Koeman and holidays on international breaks?
Its all relevant to a mans intentions.
This was no job for a workaholic manager. He had every excuse in Steve Walsh to not fully commit.
Allardyce to me looks in a similar position and little hints about Transfers Contracts etc give me more reason to believe the DoF is detrimental to a club that traditionally doesn't acknowledge them?
Tony Abrahams
252
Posted 03/02/2018 at 21:39:00
I think you're reading Paul A, wrong there George. He usually speaks sense, and I'm not sure he's a big fan of big Sam!
Ian Edwards
253
Posted 03/02/2018 at 21:43:41
Moshiri's millions have been wasted. Only Pickford and Walcott have been worthwhile buys.
Allardyce has just slaughtered Tosun to the media and that looks another 㿇 wasted.
Tactics have been shocking. We just need to survive and get rid of the dead wood in the summer and rebuild:
Martina, Keane, Williams, Jagielka, Kenny, Besic, Schneiderlin, Niasse, McCarthy, Robles, Stekelenburg, Sandro, Vlasic, Klaassen. Get rid of the lot and start again.
Tony Hill
254
Posted 03/02/2018 at 21:45:50
Matt (#244), I'm afraid that won't do. The players downed tools for Martinez and he had lost them. Ditto Koeman. With Unsworth they never picked the tools up until he was doomed, despite romantic notions to the contrary. I'm not holding my breath for Allardyce despite my hopes being resurrected on Wednesday.
We're not up to it for all sorts of reasons, and one of those reasons is that most of the players don't care enough, not in their marrow; nor are most of them good enough, of course.
Paul A Smith
255
Posted 03/02/2018 at 21:48:42
Tony, thanks, mate – I just try to be open minded.
I don't like or dislike the man; I just feel a manager can't operate on a bigger level than the board above him.
Gavin Johnson
256
Posted 03/02/2018 at 21:50:57
Big Sam has served his purpose. He needs to go now. If Moshiri still wants Silva, he should bring him in now so he can get used to the squad for a proper go at it next season.
Ian Edwards
257
Posted 03/02/2018 at 21:52:05
For those wanting Unsworth as Manager – bad luck; he's going to Oxford in the League One and that's his level.
I agree with a previous poster. We should never have sacked Martinez. He gave us the best season ever in the Premier League when we finished 4th.
Allardyce isn't the worst since Walker. The worst was Moyes. A negative, dour, cowardly tactician and his shit-scared football at away games became the heart and fabric of the club and still persists.
Tony Hill
258
Posted 03/02/2018 at 21:56:22
Johan (#158),
Burnley haven't won in 9 games and I expect us to overtake them.
Les Warham
259
Posted 03/02/2018 at 22:00:48
Absolute cowards, pathetic performance, embarrassing- completely devoid of any pride an all time low. Mangala about 5 th choice at city, Probably at fault for 3 goals... Tosun on the bench says a lot cant watch this dross any more, apparently arsenal struggling .soft touch Everton role in to town that's 10 against us in 2 matches .diabolical we are in deep s.,.. as a club
Frank Crewe
260
Posted 03/02/2018 at 22:01:11
I see people are calling for "a top young manager" without actually saying who this guy is?
Until we get our best players fit this will happen. How do you think the Arsenal fans took it when Swansea beat them or the Reds fans when West Brom knocked them out of the cup? Not very happy.
Sam picked the wrong side but he can't be held entirely responsible. If players keep making stupid mistakes that's not his fault. Deflected shots are not his fault. Lousy blatant offside goals are not his fault. If DCL had let the ball go out instead of trying to keep it in they wouldn't have scored their 5th goal. That's not Sam's fault. Get our best players properly match fit, figure out what our best 11 actually is and stop playing with wing halves. It never works.
Eddie Dunn
262
Posted 03/02/2018 at 22:08:47
It is clear that Allardyce expected to lose the game and his withdrawal of Walcott showed his determination to win the "winnable" ties ahead.
It was a tactical horror show. The 5 a cross the back invited the Arsenal midfield on to us and Schneiderlin left Ramsay to do whatever he wanted.
Oumar tried his best and Davies shone in the second half but Williams just barges and pushes people all of the time, Kenny is out of his depth Keane shot of confidence and Mangala seemed to want to go on mazy runs upfield without the puff to get back!
One of the worst 45 mins I have ever witnessed. I have defended Sam at times, but this was the nadir.
The only crumbs of comfort will be if our "rested" boys return to gather points in our next games, which I suspect is what Sam has had his eyes on all along.

Jim Bennings
263
Posted 03/02/2018 at 22:13:36
Get Allardyce, the coaching staff, Walsh, Kenwright out of the club, get Moshiri a good shrink to see what's going on in his head .
Maybe then can we begin to look like moving forward as a club and get a team that looks proud to wear the once famous Blue shirt.
Björn Kausemann
264
Posted 03/02/2018 at 22:14:16
Allardyce out!!!! Beginning with 7 defense players claims the team "We can't win. Let's go for 0-0!" With that kind of coaching, you exactly get the result we've got.
The famous players from the Leicester game sitting on the bench (Coleman, Rooney) a centre-forward signed for 㿇 Mil. Boys Pen Billy too... wasting about 𧶀 Mil for nothing it's a shame.
Sack Walsh too. And Keane should be sort out. He is a disaster. Too slow in his mind and stiff. Rubbish.
Clive Mitchell
265
Posted 03/02/2018 at 22:14:54
Tony, we might overtake Burnley, but what won't change is that whereas Burnley leave everything on the pitch and give everyone they come up against a battle –- through organisation, determination, concentration and application – our pathetic excuses for professionals capitulate time and time again against the top six teams.
They weren't just pathetic today. They were pathetic at home to Spurs and Arsenal, and they were pathetic at Chelsea, Man Utd and Spurs. They've been pathetic often enough against the bottom 14 sides as well – we were mostly pathetic in victories against Bournemouth and Watford for god's sake.
But, if we were as bad as these pathetic performances suggest, we'd be bottom of the table – not seven points above the bottom three. Spineless, gutless, coasters who don't try a leg when they're expected to lose.
Tony Abrahams
266
Posted 03/02/2018 at 22:15:21
I feel the same way, Paul A; I don't like or dislike Allardyce – it's way too early for that... but I'm glad he's had a go at these players though, even if he should shoulder some of the blame himself.
It wouldn't surprise me if we still have this manager in charge next season though because, as you say, something is very wrong at the top.
John Keating
267
Posted 03/02/2018 at 22:16:53
This season, under 3 managers has been nothing short of horrendous and the sooner it ends the better.
However those who are craving for the good old days of Martinez are, in my opinion, delusional.
Short memories gentlemen.
David Greenwood
268
Posted 03/02/2018 at 22:17:01
Clive, couldn't agree more.
Kevin Prytherch
269
Posted 03/02/2018 at 22:17:58
Ian (#257),
I'd take Baines, Jagielka, Lescott, Coleman, Carsley, Arteta, Osman, Fellaini, Pienaar over most of these now. At least they played for each other.
It seems strange that the Southampton game proves that Unsworth was out of his depth (and League One standard) but the Spurs and Arsenal games don't do the same with Allardyce.
Are you one of the massive backroom staff he brought with him?
Christy Ring
270
Posted 03/02/2018 at 22:22:03
Ian @ 258,
You rate Moyes the worst manager ever and Martinez the best because he finished 4th, total crap. You have a short memory, Moyes took over an ageing team heading for relegation under Smith, no money to spend, and transformed the club, and surprise surprise, he also guided our club to 4th in the Premier League, spending pittance.
Big Sam was embarrassing in his interview, he's the one who changed a winning team, and was there any difference in our 5-1 defeat today, and Koeman losing 5-2 against the same opposition, his last game before he was sacked?
Andrew Keatley
271
Posted 03/02/2018 at 22:22:19
John (267) - Agreed - but this still feels even worse than those final Martinez days. Back then it felt like a change of manager might be enough to bring about real change, whereas now it feels like whoever we get in next is going to need a season or two to make any significant in-roads to clear up this toxic mess.
Jim Bennings
272
Posted 03/02/2018 at 22:31:14
Allardyce should be moved on and Silva (Moshiri's first choice) brought in.
If only to see if Moshiri actually can get anything right!!!
Paul A Smith
273
Posted 03/02/2018 at 22:33:17
3 tackles we made 1st half. 3 tackles. That's 2 defensive midfielders and 3 tackles in 45 mins. Going through the motions.
Tell you what, poor selection or not, players have to show they care. A stat like that says they don't.
David Reid
275
Posted 03/02/2018 at 22:37:47
At least we are first on MotD
Anyone of a nervous or violent disposition who hasn't seen the game, please put your pet in another room or tune in after 15 mins as West Brom & Saints are on second.
Matt Hunter
276
Posted 03/02/2018 at 22:38:02
Martinez got 72 points and two-semi finals – a world away from what the next two managers did. Yes, he lost the dressing room but largely because the over the hill older players were on the way out.
In three seasons the only defender, I can remember him spending more than £2 million on was Funes Mori. People forget that during some of those drubbings we were defensively at the bare bones, I remember even Besic played in Defense and Gibson played in an Fa Cup semi final against Man.Utd add to that we at times had Ovideo playing rightback (same with Stones) against Liverpool.
In my previous post, I was not saying that Martinez was the right man but the fans must take responsibility (especially on this site) for hounding him out when the aim should have been taken at the piss-poor way Kenwright and Co were running the club.
What we have had since has been dreadful and the reality is that not many managers are around who can get you playing good football and passing the ball the way Martinez did.
Gavin Johnson
277
Posted 03/02/2018 at 22:42:51
Michael Keane is starting to look like a complete waste of money, and he runs like Steven Seagal. I invite anyone to type in 'Steven Seagal running' on YouTube and you'll see what I mean.
Ernie Baywood
278
Posted 03/02/2018 at 22:43:49
Frank, don't worry about the goals you mention. We were 2-0 down and lucky to have not conceded more by the time those things happened My view continues to be that I don't blame anyone in isolation.
The players are letting us down but they get played one week, out the next. There are no settled partnerships. We change playing style every other week.
So Sam's making some poor choices but he doesn't exactly have a squad with an obvious strength. It's a mish-mash of players brought in with no discernible style of play in mind. We don't even recruit for positions where we have no players available.
So we've undertaken some very poor recruitment. But it doesn't look like anyone is actually coordinating what we want and need with what we buy and no-one has any ownership or accountability. If Walsh had ownership and accountability then he would have been sacked after the Summer.
So everyone is under-performing. And the recurring theme is that, as well as being the wrong people doing the wrong things, they're also not being given the best chance of succeeding.
It goes right up to the board.
- Set a vision
- Set a strategy
- Put in place a plan
- Align every part of the club to that plan.
People look at Leicester's title as if it was just a freak occurrence. And to some extent it was. But there were some things in place that made it at least possible. They got everything aligned, right down to players in their best positions doing the things they were best at.
Huth didn't get exposed for pace or lack of ability on the ball. They knew what they were signing. The recruiters knew what they were expected to recruit. Mahrez didn't get slated for not tracking back, that's not what they signed him for. That's what they signed Kante for. They made it clear when hiring Ranieri that background staff were being retained... Ranieri was just part of the structure.
I still find it amazing that our club transforms every time we bring in a new manager. We've got an absolute identity crisis. We don't have any idea what we are and what we want to be. So it makes sense that we have no plan to get there.
I've never run a football club but, if this was my business, I'd be bringing in an external party to have a warts and all review of what we're doing and set some basic plans in place. Then maybe we can give some clarity to our employees on what is expected of them and give them a chance to succeed.
Charlie Lloyd
279
Posted 03/02/2018 at 22:48:49
Just watched the goals back in MotD – what struck me even more than earlier was Schneiderlin in all the goals. He offered nothing.
He must not be selected next week. And that's being fair to him.
John G Davies
280
Posted 03/02/2018 at 22:53:31
Paul (#273).
It took a young kid to come on to show the required passion. He's struggling at the moment and has been for a while. He never hides, he is always an option for the man in possession and he gives 100% every time he is on the pitch. Can't ask for more, puts some of his team mates to shame.
I would select players who it hurts to lose first then work the rest around them.

Anthony Murphy
281
Posted 03/02/2018 at 22:55:52
Matt, agree with some of that, but let's not forget the players downed tools for him, mate... lost them completely.
David Connor
282
Posted 03/02/2018 at 22:59:27
The team he picked was one he expected to lose. He is banking on us beating the teams we are to play who are below us in the league. Disgusting attitude to have and a very dangerous game to play.
I hope the team are up for a fight. Because that's exactly what they will have.
The manager is a top-drawer coward, as are some of our grossly overpaid overrated so-called professional footballers. How low can our club sink? So disappointing.
Alan Bodell
283
Posted 03/02/2018 at 22:59:44
I'd like to say get Duncan Ferguson in there with them after the game but, for the last 5 years, he just sits there with no expression 'earning' his weekly.
Time for a big clear-out here once we get to 40 points.
Robert Jones
284
Posted 03/02/2018 at 23:14:56
Ian Edwards, that is nothing but revisionist nonsense. However Moyes treated us at the end, he still gave us back some fucking dignity as a club, after 10 years of relentless shit.
Carl Allan
285
Posted 03/02/2018 at 23:19:07
Allardyce mentioned Swansea twice in a few seconds in his post -match interview on MotD. I thought the golden rule of management was not to talk about other teams?
Anyway, Swansea are on live on BBC1 on Tuesday against Notts County – just in case we need to watch them again to see how to play a football match.
Hugh Jenkins
286
Posted 03/02/2018 at 23:20:01
Once again, everyone, except the people paid ٤m per annum to realise it, are aware of what is wrong with this team selection.
Personally, I don't profess to be an expert – but even I can see that unless there is a dramatic change if performance (in the Reserves / U23s) – Schneiderlin should never be selected for the first team again.
Andy Williams
287
Posted 03/02/2018 at 23:30:26
Can we all throw in a few quid to pay Schneiderlin to go on gardening leave till his contract expires?
Hugh Jenkins
288
Posted 03/02/2018 at 23:31:47
Following from my previous post, it strikes me that the only real way forward (not just for us) is to dispense with the Director of Football role.
The manager is the manager and he has to determine who he wants to play and where he wants to play them.
The financial aspects can be left to an executive – but, in the old mould, the manager can say what he believes (in the present market) a player is worth and how long a contract he should be offered.
The manager then need not be involved in what type and colour of car the player wants, how many bunches of flowers his wife wants in the house every week, where they want to live, how many dogs they have, or where their children go to school.
But, and this is essential, the manager / coach, surely must be the one to decide what players he wants and where he wants to play them.
As matters presently stand, it seems to be a farce.
Ernie Baywood
289
Posted 03/02/2018 at 23:43:18
I don't believe that we have a Director of Football, Hugh. He's just a head scout with a flashy title isn't he?
I'm sure a Director of Football model can work given that managers just don't last as long nowadays. I'm also sure the traditional model of hiring a long term manager and setting up the club around him can work. Any model can work if you understand why you're doing it and put things in place to support it.
What we've got right now needs a miracle to work.
Jamie Crowley
290
Posted 03/02/2018 at 23:50:22
Matt -
I've championed BBS multiple times here, and I've received a hell of a lot of criticism for it.
But at that point in time when he went, it was (sadly) time for him to go. He had lost the dressing room, as Anthony rightly points out.
I want a manager who wants to play open football like Martinez, but one who doesn't completely ignore the defensive side of the game - like Martinez did.
Of course that leaves me with Pep as the only option, and he ain't leaving Man City any time soon.
In my opinion we need to hire a manager who wants to play attacking football, and just get behind the guy for 4-5 years and see what the hell happens.
If we don't we're stuck in this ever-spinning whirlpool of death realizing 12th to 7th place finishes. Stagnant. Lifeless.
Can you actually be stagnant in a whirlpool?
Clive Mitchell
291
Posted 04/02/2018 at 00:18:00
Andy, 287 - I'm in.
Don Alexander
292
Posted 04/02/2018 at 00:59:21
Ernie Baywood (#278), you encapsulate my thoughts entirely. Accountability is required from whoever it was who signed and gave Walsh his mandate. Thanks.
Jay Griffiths
293
Posted 04/02/2018 at 01:02:18
Just back off Coach 2. Left the ground with my son on 39 mins!!!! A new record along with plenty of angry, disenchanted blues.
We knew that trouble was coming as soon as we heard the team. his was triage. I'm certain Sigurdsson, Jagielka, Rooney and Coleman will start against Palace. Possibly Calvert-Lewin too.
This game was sacrificed. Fuck the fans effectively.
Kenny Smith
294
Posted 04/02/2018 at 01:13:50
I never boo... but boooooooo fuckin boooooooo.
Just got home from watching that shite. I've got nothing constructive to say, sorry.
Rob Halligan
295
Posted 04/02/2018 at 01:26:09
Jay (#293). I was also on Coach 2. Bet you're glad you weren't on Coach 1 as I believe it had a tyre blow out just getting away from the Emirates and I was told a replacement coach was required.
Jason Davenport
296
Posted 04/02/2018 at 01:29:59
Lookman scores the winner for RB Leipzig 11 minutes after coming on. There is something seriously wrong with this club Everton.
Rudi Coote
297
Posted 04/02/2018 at 01:39:55
Well, I predicted 6-0... close enough.
Nuff said.
Mark McDonald
298
Posted 04/02/2018 at 01:52:56
12 games of this shite to go!
I would give Allardyce some respect if he done the decent thing and resigned (preferably tomorrow). I know it will not happen because there are millions at stake and we all know Sam is short of a few bob!
If Moshiri made 2 approaches for Silva and still rates the guy, well he is available now. I am not saying he is the answer but he would be a very brave man to want to manage us at the moment as we are a laughing stock. He would be on a hiding to nothing, as any new manager would if the results do not come instantly.
A season full of promise, completely in ruins but hey, 12 games of this shite to go!
John Pierce
299
Posted 04/02/2018 at 01:53:45
Whilst root and branch is necessary the solution is not to ditch the DoF model. This is modern footballing operations.
Yes we need to remove Walsh and hire a well respected operator but we also need to appoint a coach not a manager.
Simply put its not the model which is the problem hiring completely illsuited characters for it is.
Walsh has no experience in crafting a vision/identity. Allardyce is one for complete control, no good in this model. A european coach not an anglophile like Martinez or Koeman, is what we require.
Tuchel or Fonseca are coaches not managers and would be much more comfortable in this set up.
Soren Moyer
300
Posted 04/02/2018 at 02:00:51
Mangala is dreadful. No wonder no team want him. Not even Valencia, where he was on loan last season. As if we did not have enough shite players, we go out and bring in 2 more in January!
Add to that this fucking buffoon who is a Championship manager at best. EFC has become the shithole of the football clubs.
Mark McDonald
301
Posted 04/02/2018 at 02:03:03
Agree, John (#299) Tuchel and Fonseca would be two good candidates to fit the model you described.
To add I see Silva as more a coach than a manager and given his limited and a yet unsuccessful time in the Premier League, I think could also be a contender.
John Raftery
302
Posted 04/02/2018 at 02:05:20
Rob (295) and Jay (293),
It's 2:00 am and we, the suffering faithful on Coach One, are on the M62. They managed to replace the punctured tyre and we finally left Holloway Road at 10:17 pm. Another wonderful away trip to savour!
See you at Watford!
Soren Moyer
303
Posted 04/02/2018 at 02:14:15
Ian Edwards (#257),
We didn't finish 4th. We ended up 5th!
As for our next coach/manager, I'd go all in for Leonardo Jardim of Monaco. If not, I'd take a chance with Silva.
Derek Thomas
304
Posted 04/02/2018 at 02:40:07
I had 2 parts of a Sunday morning trifecta sorted. Part 2, The Full English Breakfast, cooked to perfection by the Lady of the first part.
Then I settled down with a coffee for the 3rd part = day ruined.
We've been 16 years, 5 managers and we're still saying – well at least he changed it for the better(ish) at the break.
I don't doubt that we will stagger over the line into Premier League safety. But 'somebody' needs to decide just wtf the plan is and if there is one, is it working...No not at the moment... and do something about sorting it out.
Tosun; So Niasse's the main man until he gets up to speed. 'Somebody' picked him, 'somebody' signed off on the €27M. It looks like 'somebody' foisted him onto Sam saying this is the best we can get with what we can afford, you're the coach, coach him.
If I have to watch shite and vilify the manager until he gets sacked or leaves, at least let him pick his own players to be the architect of his destruction.
Kenwright, Allardyce, Walsh... Moshiri's 3 Stooges... 'Somebody' hired Stradivarius and Picasso and promptly put Stradivarius to painting and Picasso making violins.
Directors of Football, my arse.
'Somebody', 'somebody', this 'kin somebody keeps popping up... which 'somebody' is doing it wrong, Moshiri? somebody is... but it couldn't be you, could it?

Nicholas Ryan
305
Posted 04/02/2018 at 03:01:58
If Marco Silva is in place at noon on Monday, I'll continue to support Everton. If Sam LoadtheDice is still there, I'm off to Tranmere Rovers.
Bob Parrington
306
Posted 04/02/2018 at 03:26:42
I can understand leaving Seamus out of the starting line-up, having just played his first game back and the whole of it at that. Otherwise it is a WTF situation. Does this really mean that he picked the team knowing we would not be good enough to get a point regardless of which players he selected?????
Terry White
307
Posted 04/02/2018 at 03:29:14
Soren (#300), Mangala has been with the club for 3 days, he was put into a dreadful defence alongside an immobile Williams and behind a journeyman full back who does his best but is totally unqualified to be playing in the position he was given. Despite that, you have decided after 3 days, and 1 game against a decent Arsenal team, that he is "dreadful".
I will defend to the end your right to make statements in any way you want, using any language you want, as long as it is not sexist or racist. However, I find the tone of your comment, and the language you use, to be abhorrent. And I reserve my right to be suitably disgusted and offended. Donald Trump offended me. So did you. Hopefully an excess of alcohol played some part in your diatribe.

Jamie Crowley
308
Posted 04/02/2018 at 03:31:08
Rob (295), Jay (293), and John (302), and anyone else who travelled -
I said on the Live Forum today - I feel truly terrible for the traveling fans. I mean your time, money, heart, everything...
You're saints. I sincerely mean that. It's a joke to have to watch that shit from a fucking kitchen / family room in America on NBC. Traveling on a bus to one of the most expensive cities in the world to watch THAT in person, spending your hard-earned dollar is just terrible.
If I ever, from now until TW and I part, take any umbrage with anything you say, please remind me you travelled to the Arsenal game in February 2018 and I will promptly apologize and ask your forgiveness.
Bob Parrington
309
Posted 04/02/2018 at 03:31:40
Nicholas Ryan,
Back in the day (about 55 years ago) when I lived as a teenager in Moreton, I used to go to Goodison Park and Prenton Park. Both were good places to be. But I don't believe what you are stating, mate!
You know there's not chance of Big Sam not being in the role at Noon on Monday!
Seb Niemand
310
Posted 04/02/2018 at 04:50:49
Fire the Moron now! And fire the moron who hired The Moron in the first place.
Martinez... Koeman... Allardyce – has any top flight side ever had three such no-hopers as consecutive managerial appointments in living memory?
Paul Rimmer
311
Posted 04/02/2018 at 06:53:50
I didn't watch the game. I saw the team sheet and knew that it was going to be a backs to the wall job and it promptly failed after 5 mins. What manager bases his approach to winning a football match on a previous team like Swansea rather than looking at the players we have available? He should be sacked for that alone.
This is as bad as the Walter Smith days but Walter never had a penny to spend. Since then we've had Moyes – a good appointment but we were never going to win anything with him in charge with his knives to a gunfight outlook. We panicked going to the big clubs and there's still a stale smell from that. He stayed for 4 years too long but brought us stability.
Martinez was the right kind of appointment – he has a vision on how football should be played and sticks to it. We need to keep the ball well to progress in cup competitions and see out matches. The problem was we weren't fit enough and he should have got a defensive coach in to help him. The players had too much influence over the manager too.
Koeman was a huge mistake. Moshiri wanted the iron fist but there's only so long that works. We had no plan, no playing style and the recruitment policy was scattergun. The first time we've ever had a few bob and it's been wasted largely. Koeman saw us as a stepping stone but he got found out.
The debacle at Southampton was too much for Moshiri to risk our Premier League status. They only wanted to give Allardyce a 6 month contract but gave him the 18 months after that. There are certain things I like about him – his press conferences are a step up on Martinez and Koeman and they get in the ear of the 4th official – something we have lacked – it was no coincidence getting those penalties earlier in his tenure. But the style of footy is woeful and he'll be gone as soon as we're safe.
Where do we go from here as the next appointment is crucial. I'd go for Eddie Howe. He plays football the right way and knows the league. He's also a blue. With money to spend I think he could get a good squad together maybe starting with Charlie Daniels!
Andy Mead
312
Posted 04/02/2018 at 06:59:05
So Klaassen, Sandro and Lookman can't even get in the squad and the rest turn out performances like this week after week? Sam is right to totally call them out after another shite game. That's 3 managers this season who can't get a consistent run out of our squad this year.
For his part the manager is also a disgrace. We should have our own system of play, not look at how last week's opposition played our upcoming opponents. Same old Everton, sh*t scared of the so called top 4 for the last 20 years.
Steve Brown
313
Posted 04/02/2018 at 07:37:56
Top young manager = won nothing. Experienced English manager = won nothing. For the love of god, when we going to demand more and set the bar higher?
Recruiting managers from Preston, Wigan, Southampton, Palace or coveting managers from Bournemouth or Watford is simply a guarantee of years more of the same. Liverpool did that for years before going after Klopp – Bundesliga winner, Champions League finalist – that is the level. They are not a wealthier club than us – don't make me laugh about spending the Coutinho money cos it went of Van Dijk and Keita – but they are more ambitious than us.
And let's not use the 'who would come to us?" argument. We have a super rich owner happy to spend big and money talks in football. So Moshiri, clean put the mediocrity in this club, get rid of the legacies of failure like Elstone and Kenwright. Go and get us a top manager to be ready for the summer. Someone whose has won trophies in England, Germany, Spain or Italy and managed teams season upon season in the Champions League.
Jay Griffiths
314
Posted 04/02/2018 at 08:06:23
John (#302), we hit something ourselves coming round the tight bend outside the stadium. Could of been both coaches! Uber bad day for you mate.
Rob (#295), got to admit mate, Eddie puts a better shift in on the coach than Morgan and Keane do on the pitch. I wanted out the stadium on the third goal but my lad said let's give it to half-time. We didn't get close.
Not a jot of chemistry in that defence. Total strangers to each other. The first requisite at team's like Arsenal away is to be competitive. We'll remember the day. We really will.
Jamie Evans
315
Posted 04/02/2018 at 08:58:18
Someone in the know texted me the team early Saturday morning and that was the end of that. As a previous poster said, this game was lost as soon as we'd beaten Leicester midweek.
Cast your minds back just a few months to when Big Ego was appointed. There were fans on this site talking about what attractive football Bolton played and Okocha this and Djorkaef that, blah, blah, blah. Not to mention the poll.
Ah yes, the poll. The poll were 50% of respondents wanted Sam Allardyce as our next manager.
Eddie Dunn
316
Posted 04/02/2018 at 09:08:43
If Sam had watched Swansea play Arsenal, he would have seen the Swans score two opportunistic goals and one from a goalkeeping blunder in the wet conditions. Swansea played well but got the rub of the green.
I certainly wouldn't have thought that openly stating that they had weaknesses at the back for us to exploit, was a sensible thing to say before the game.
Then, in his post-match comments, to slate the players whilst not holding his hand up for the back three fiasco is ridiculous.
If the players are going to get criticised when they play back the tapes, then I hope some of them have the balls to mention the folly of the tactics.
Jeremy Benson
317
Posted 04/02/2018 at 09:09:06
I'm honestly not sure Sam can take a lot of the blame (apart from the constant tinkering) – it's the same performances under 3 different managers now.
I believe the problem may be in recruitment and man management. Either we aren't recruiting the "right stuff" (selecting new recruits based on their footballing ability alone rather than considering how they would fit into the team, whether they put shifts in, mental and professional attributes, how they get on with others etc).
Or maybe there are some players at the club who really can't be bothered and whether it's little cliques or whatever, it's having a negative effect on the team overall. If that's the case, those players should be moved on pronto.
Both of these areas are Director of Football responsibilities, aren't they – not the manager's?
Oliver Brunel
318
Posted 04/02/2018 at 09:27:29
The only positive thing about yesterday was Ireland beating the French at the death yesterday. Tremendous team spirit, coaching, tactics, management, of which Everton are completely lacking...
Derek Knox
319
Posted 04/02/2018 at 09:35:41
Spot on Eddie @316, not only did he give Arsenal a pre-match fillip (as if they really needed one) by declaring they had a weak defence, but picked a side that were incapable of producing an attack themselves.
Furthermore, he states he watched the Swansea game as a pre-match pointer to destroy Arsenal. I think he got the videos mixed up, and watched Waco, Texas Mass Suicide.
Why change a side that produced what we haven't seen for a long time, 'joined-up football' okay Seamus was ill apparently, one change needed.
It's a bit like a Formula 1 team, they win a race, and then the following race, (against stronger opposition) try changing the engine (for one out of a lawnmower) where is the logic?
If he has got any sense of decency he should resign, he isn't going to manage again, so it won't damage his 'football credibility' and let us salvage what is left of the season, with survival being uppermost on the agenda.
Eddie Howe is, and has worked wonders at Bournemouth, limited resources yet perform better than we do. He knows the Premier League and has had little money at his disposal, yet produces.
Sean Dyche has just been offered an extended contract at Burnley apparently
Paul Tran
320
Posted 04/02/2018 at 09:53:21
So that's Sam's latest throw of the dice; play all the big strong men.
I've often advocated bigger, stronger players, especially in midfield. That team was hollow. Two centre mids who either strut around or are unable to stand and tackle, a still unfit Bolasie, a defender chucked in a couple of days after he's signed, the guile of Sigurdsson and Rooney on the bench and the 㿇M striker on the bench 'getting up to speed'.
I can understand him having a go at the players, but he'd be a bigger man if he explained the rationale behind that selection and how he got it horribly wrong.
Ernie Baywood
321
Posted 04/02/2018 at 10:26:21
Paul, I suspect if he explained it, he'd be run out of town.
He threw the game. On a "can't win, don't waste the effort" basis.
Expect multiple changes for the Palace game. He'll see that as one worth turning up to.
Kevin Tully
322
Posted 04/02/2018 at 10:56:20
Match of the day, 2096, players warming up; " This is now a record around the world in any League, Everton haven't won against Arsenal away from home for 100 years." Would anyone bet against it?
Like every football club, business, or organisation, the culture of winning or losing is set by those at the top. Who else can pick the phone up to the manager and his coaching team and tell them this is unacceptable? Who is it at Everton?
We need some ruthlessness. Someone who is willing to say in public what they expect from every player, manager and coach. Have we heard from the Chairman or CEO that this season's performances have let everyone down at the club, including the fans?
Or is everyone too busy setting the tables at St George's Hall for the EitC Dinner on the 13th February? I know I've had about 5 or 6 e-mails offering me tickets over the past few weeks. Meanwhile, we are stinking the place out every time we play. Never mind, the football will take care of itself.
Stan Schofield
323
Posted 04/02/2018 at 11:00:38
Jamie@315: That poll shortly followed a poll in which about 80% voted against Allardyce's appointment. The change in that short time from 80% to 50% seemed to reflect panic from some (about 30%) about the prospect of being relegated.
I think the earlier poll is a truer reflection of how Evertonians view Allardyce. I remember telling a red mate about that earlier poll at the time it was concluded, when he asked me about the rumours of Allardyce's possible appointment. He said that was quite an indictment against Allardyce, and was surprised that as many as 20% were for the appointment.
In other words, non-Evertonians are probably as aghast as we are over his appointment. In short, there's no-way he represents the supposed ambitions and 'ethos' of the club.

Lawrence Green
324
Posted 04/02/2018 at 11:01:11
Kevin (#322), I take it that 2094-95 was the season we regained our place in the top league? :)
I do wonder what the people at the top of our club think of the 'football' we have been served up in the last three or four years.
Do they think it's okay as long as we stay in the Premier League?
Do they think games against the top six are merely fixtures that have to be completed and losing them even heavily and regularly is acceptable?
Do they consider the team at all?

Rudi Coote
325
Posted 04/02/2018 at 11:12:48
One of my Man City mates laughed when he found out we had brought Mangala in. His comments are unprintable. His comments were vindicated at Arsenal.
The Sams have to go... simple.
Björn Kausemann
326
Posted 04/02/2018 at 11:20:21
Steve (#313), You're absolutely right. Nothing more to say.
I would never signed Big Sam. He is an old fashioned manager never playing attacking football only speaking of clean sheets nothing else. And his starting XI is rubbish
Colin Malone
327
Posted 04/02/2018 at 11:29:55
The only explanation I have on the team selection is Allardyce threw the match.

Eddie Dunn
328
Posted 04/02/2018 at 11:37:27
It is very strange that last season we had such a fortress at Goodison, even humbling Man City and with the only significant loss being Lukaku leaving, and Barkley being injured and now gone, that we become so grateful for a few moments of quality when beating Leicester at home (while they were deprived of their talisman Mahrez).
I was as pleased as anyone to get the result and to see the return of Coleman, but it shows how far we have fallen.
The capitulation at Arsenal was insulting to the fans who had spent money and time to attend and embarrassing to all of us who have to face fellow football fans all over the world and explain just how we could be so bad.
I have lost count of the depressing evenings and weekends ruined by my love of this club, and that is without regular attendance to games. If we go on to beat Palace and Watford, I suppose Sam will feel vindicated, but personally, I think that to try to keep the winning team in place and try to build up some understanding would have been better.
Even if Rooney or Sigurdsson had needed hooking after an hour it would have at least allowed us to build on the Leicester result.
I also thought that Sam was wrong not to mention Niasse, as a player, like Davies, who gives his all.
John McFarlane
329
Posted 04/02/2018 at 11:52:08
Hi Gerard [156], I echo your sentiment entirely, no supporter of any football club, should feel embarrassment for something that is not their fault.
Over the years I have experienced all the emotions from delight to despair, but the overriding feeling I have at the moment, is one of bitter disappointment.
I can understand the frustration that we are all feeling at this time, but all the effin' and jeffin' that's being expressed is not going to solve anything.
To the supporters who travel the length and breadth of the country, you have both my admiration and sympathy. My days of following the 'Blues' away from home are long gone, and I know that there won't be many of you who come under the category of "That's me I'm finished" – you more than anyone, you deserve better.
Mike Kehoe
330
Posted 04/02/2018 at 11:58:42
A few points: it was asked if our current players played for Watford, who would we seek to sign?
I can think of Pickford, Coleman, Walcott, Sigurdsson, Gueye, Davies and Bolasie who I would think would add immediate quality. The likes of Calvert-Lewin, Keane, Dowell, Lookman and Baningime offer potential. The rest are of average ability or aging and some have dubious attitudes – the leisurely Schneiderlin and obvious example.
If we all thought the players were shite, there would not be as much anger. The issue is that the tactics and mentality is wrong, all wrong, with mismanagement on a ridiculous level: no left-back; no replacement striker; piss-poor negative tactics; youth players overlooked, despite positive impacts when (under)used; and divisive comments which seeks to absolve Alardyce from his choices, so as not to deter his next employers this Summer.
The Arsenal game was a free hit as no-one expected anything from. It has been observed once or twice by the more sage observers that Schneiderlin and Gueye do not operate well together and that Arsenal are not invincible at all: RS twatted them on the counter attack. Bournemouth and Burnley don't have squads as good as ours but they can play without fear and above all commitment and determination: anyone remember what that was like? Feeling proud of the team even if you lose.
Personally, I don't blame Moyes and feel he kept us safe in turbulent times following periods of hideous incompetence: that's already been done to death. As for Kenwright, he should go... along with Allardyce... asap.
Finally, we are not a joke; we are an average side under-performing with a journeyman manager who has little to no popular support, who knows he is out in the Summer, and who is openly blaming players he picks.
A joke is when you set up a premise and then put a ridiculous or surprising conclusion: there is fuck all surprising about getting twatted by Arsenal and the other elite teams. We are simply a poorly run club that struggled financially for years then made a bollocks of a once-in-a-generation opportunity.
Sadly this is so absolutely typical of Everton. Outside of Everton, nobody can be arsed laughing at us because Everton does not have much relevance anymore.
I feel the level of self-serving cynicism from Sam Allardyce should result in fucking him right off now.
Phil Walling
331
Posted 04/02/2018 at 12:09:19
Why should any of us feel embarrassed? Personally, I forecast the changes this outdated idiot would make as well as the four-goal defeat and posted accordingly. No doubt Wenger was well ahead of me.
We shall continue to be Evertonians even when Moshiri's ignorance has landed us in the Championship, as it surely will.
Rob Halligan
332
Posted 04/02/2018 at 12:13:54
Jay 314. Agree totally about Eddie. Just wish he wouldn't start that bloody "Spot" the minute the coach gets going!! Some decent films wouldn't to amiss either.
Seriously though, it's people like Eddie on Coach 2, and Andy on Coach 1 who keep these coach journeys enjoyable, serving drinks and providing the entertainment via DVDs. Well done to both lads.
Jay Wood
[BRZ]
333
Posted 04/02/2018 at 12:39:38
Ernie @ 278 keenly identifies the real core issues at Everton. Unless and until they are addressed, we can expect more of the same,
ad nauseum
.
There needs to be a root and branch cleansing of the club and its practices, from Moshiri all the way down to the tea ladies.
Moshiri's wealth and business nounce is a considerable step up from Bill Kenwright. In the 2 years he has been the main player it is very hard to feel reassured he has (as highlighted by Ernie) 'a vision, a strategy, a plan, or is aligning every part of the club to that plan'.
Yes, he has changed manager 3 times in 2 years (if you include Unsworth). Can it be said he has yet made the right appointment?
Yes, we have paid unprecedented fees for players on his watch. Can you honestly say the money has been well spent?
Yes, he appointed Walsh as Director of Football to ensure 'continuity of style and player type at the club, whoever the manager is'. Can a definite style or player type be recognized as 'what Everton is about or represents?'
Walsh for me is clearly not up to the job. Nor does he have the credentials for the role, even if it is deemed an appropriate or necessary one for Everton or not. There are far, far better candidates available.
Lest we forget, according to reports it was Walsh who lobbied strongly for Sam Allardyce's appointment following Koeman's departure.
As Ernie rightly points out, everyone - EVERYONE - is under-performing. To quote Ernie:
"...the recurring theme is that, as well as being the wrong people doing the wrong things, they're also not being given the best chance of succeeding."
Moshiri is the man calling the shots. Unless and until he really implements a vision, a strategy and an aligned plan to every aspect of the club; unless and until he really shakes the tree, root and branch, continue to expect more of the same.
Andy Crooks
334
Posted 04/02/2018 at 12:51:45
Terry @ 307, Mangala may only have been here three days but that has absolutely nothing to do with the fact he turned his back and cost us a goal. He demonstrated a lack of heart which he is not going to find, ever. His lamentable effort at the other one he caused again had nothing to do with his time here but more with ability to defend.
I fear he may be similar to Schneiderlin; because someone paid a lot of money for them we believe they will do it for us. We are the worst team with the worst coach in the Premier League. We gained some very lucky points under Allardyce and we are in a false position because of this.
We are too bad to stay up – not too good to go down.
Oliver Brunel
335
Posted 04/02/2018 at 13:08:27
It is pretty clear that a weakened team was sent out vs Arsenal. This wasn't to do with injuries but a conceived plan as Fat Sam and Fat Sam Lee have come up with the idea that you can write off some games and prepare instead for the more 'winnable' ones.
But what concerns me would be if this 'plan' was something from above, from Moshiri? That indeed would be truly worrying, that a non-footie man, is directing team affairs.
If the players see this then they have lost games before they start, a la Moyes, and it may explain the abject level of effort shown by these mercenaries.
I'm only hypothesising – what do people think of that, if it were to be true?
Jay Wood
[BRZ]
336
Posted 04/02/2018 at 13:19:48
Oliver @ 335.
Putting aside your claim it was a deliberately 'weakened' side Allardyce played against Arsenal (other than Kenny, all the starting XI were full internationals), the following link does not support your hypothesis about Moshiri picking the side, but it does reveal his limited thinking, ambition and expectancy in games against the big boys.
Everton's Farhad Moshiri: Ronald Koeman has my total support
Jim Wilson
337
Posted 04/02/2018 at 13:44:19
I agree, Andy Crooks. This incredible bizarre nightmare continues. I didn't think anyone could be worse than Koeman but Allardyce is. Like you say, some lucky results have kept us afloat but we could still easily sink if this clown keeps changing things around.
He is obviously oblivious as to how constant changes destroy any chance of the team knitting together and making us a solid unit. He really is thick and yesterday was like he was paid to make sure we got hammered.
Allardyce is a total embarrassment now and his talk of getting the players to pull together was destroyed by him criticising them after the game when it was clearly his fault.
Stan Schofield
338
Posted 04/02/2018 at 13:49:38
Andy @334: We're not the worst team, otherwise we'd be bottom. We're just mediocre, midtable, playing shite, under another mediocre manager.
It's what happens with mediocre teams – they win some, lose a lot, concede a lot of goals, don't score many, never win trophies, sell their best players in their prime, buy mediocre replacements, and occasionally have brushes with relegation.
And it's difficult to see that changing.
Paul Wyndham
339
Posted 04/02/2018 at 13:59:53
Everton FC – 2018
Schneiderlin – Coward,fraud,
Baines – Finished
Keane – Too weak and just not good enough
Williams – Donkey... Brian Labone must be turning
Jagielka – Finished, been sulking like a child
Bolasie – Never been good enough
Rooney – Past his sell-by date
Tosun – I think we've been sold another pup
Martina – Any time, any place, anywhere... just not at Everton
Gueye – Good for Bommy Night
Sigurdsson – We paid 㿅Million too much
Niasse – God loves a trier
Klaassen – Too weak, mentally and physically
Funes Mori – Accident waiting to happen
Mangala – Yobo Mk 2
Kenwright – Conman
Woods – Kenwright Crony
Elstone – Kenwright's puppet
Denise Barrett-Baxendale – Kenwright finger-puppet
Dr Keith Harris – Another Kenwright Crony and backer
Moshiri – Incompetent and out of his depth big time
We need a revolution at our club.
Andy Meighan
340
Posted 04/02/2018 at 14:35:21
I've had it on good authority that Allardyce won't be here after the season has finished. I've also had it on good authority that Elvis and John Lennon are still alive and working in a chippie in Ormskirk.
Jay Wood
[BRZ]
341
Posted 04/02/2018 at 15:12:59
Andy @ 334...what Stan says @ 338.
So many continue to view Everton in isolation and arrive at the mistaken conclusion you do.
The data screams out loud and clear EXACTLY what and where Everton is, and has done all season.
* We will lose home and away to the top 6 and often get seriously twatted in doing so (eg Arsenal h 2-5, a 1-5, Spurs h 0-3, a 0-4, United h 0-2, a 0-4). That record reads:
P 9 W 0 D 3 L 6 F 5 A 27 (GD -25) Pts 3 out of a possible 27.
In those 9 games alone we have conceded 27 of our 45 goals. That's 60% of the overall total.
* Against the rest of the league, from Burnley in 7th to WBA in 20th, our record is:
P 17 W 8 D 4 L 5 F 24 A 18 (GD +6) Pts 28 out of a possible 51.
Burnley is the only home loss in 9. The recent draw with WBA is the only other time this season we have dropped home points to teams in the 'bottom' 14 places.
From that you can conclude we will beat most of those teams at Goodison, but still struggle to win away against anybody, as has been the case for more than a year now.
In our remaining 11 fixtures we only play 3 more games against the top 7: h Liverpool and City, away to Burnley. Anticipate 0 points return on those games.
The other 8 games are against the 'worst of the rest'.
Given how many fixtures the other teams in that group are against each other, we are under no threat of relegation. All will be carving each other up and I for one will not be surprised to see teams surviving the drop this season with 35-37 points.
Conclusion: we will not be shown up as 'the worst team with the worst coach in the Premier League' as you claim. There really are considerably worst teams than us, Andy.
Small comfort, I grant you. But the fear of relegation THIS season is inflated by too many on here.
However, unless all the things Ernie writes about @ 278 are addressed, all bets could be off for next season with regards to the 'R' word.
Paul A Smith
342
Posted 04/02/2018 at 15:17:06
Mike Kehoe ,this is part of the problem to me. You state Gueye and Bolasie would add immediate quality. I think every team has a Gueye and the top teams have a better one.
Boalsie I don't see any evidence at all that he would or has added quality to our team. In fact, I would say Sigurdsson, who hasn't been great, has still been more productive overall.
The question was who would you buy for Everton? After Bolasie's spell, you would buy him again? If you would buy them two,surely you would only expect more of what we have already seen.
Paul Kossoff
343
Posted 04/02/2018 at 15:31:19
I've supported Everton since I was a boy. This setup now, players, chairman and manager has me beyond upset and angry.
When you have players quite clearly not trying, or not giving a shite what happens, you have to question the point in caring at all.
I played for Laxey FC in the Isle of Man and remember a lad playing his first game. He wasn't very good but he tried, especially when a shot was coming right at him. He didn't duck or put his arms up or try to get out of the way, he put us face in the way and took the full force of the ball in the face. Knocked dizzy, blood pouring from his nose, wouldn't go off and played on.
Our new signing Mangala, 6ft-5in brick shithouse, same situation, ball coming right at him, not only ducks, but turns his back on the shot, ball deflects, goal. Does he give a toss? No! That's the difference, these pros don't give a fuck!
Colin Glassar
344
Posted 04/02/2018 at 15:49:11
Same here Paul. I feel almost divorced from the club these days. Ever since the Kings Dock fiasco, I've felt that the club is going nowhere fast and is in a spiral downwards.
The malaise at the top (clueless Farhad and Boys Pen Bill) runs right through to the players and staff. Why give a toss if even minimum standards aren't required, if we expect (dixit Moshiri) to lose certain games, if we have a temporary manager, if we spent 5 months without a recognised striker and now we don't have a natural left back?
What must the likes of Rooney think when he looks around and sees a shambles, a complete lack of spirit and organisation after so many years of achievements and success?
Some would like to blame Mangala (after two days) or Keane (the lad's never had a settled partner and has missed many games) for our misfortunes when the guilt lies at the feet of Moshiri, Kenwright and Walsh for their gigantic cock-up with Koeman and then the summer transfer window.
Big Sam and his three musketeers also have a portion of blame due to their shitty tactics, cowardice away from home, team selections and grotty appearance (Sam must be the worst dressed manager in the Premier League) in general but they are only here for a few more weeks but the cretins at board level seem like they are here to stay and that's the scary bit.
Darren Hind
345
Posted 04/02/2018 at 15:59:34
Andy Crooks
Absolutely spot on. We are currently the worst team in the Premier League by some distance.
Those early wins Sam got after being handed a squad which was buzzing, are all that is keeping the chasing pack at arms length. The only thing Allardyce brought is good old fashioned poxy luck. We had our woodwork ratted more time than a brothel keeper's door in those games and we have enjoyed logic defying luck since. (Was it just the three times Leicester hit our woodwork on Wednesday?)
I cringed as Sam set out to spoil both games against a West Brom team who are in danger of being cut adrift. Only desperate finishing on their part allowed us to escape at the Hawthorns and they played us off the fucking park when the came to Walton, with the woodwork again coming to our aid.
They say the table doesn't lie and I have always believed that... but it's lying through its fucking teeth right now. If there is a worse team in the league than us at the moment, I haven't seen them.

Lee Brownlie
346
Posted 04/02/2018 at 16:14:56
The picture of Sam Allardyce hiding his face in his hands is just a load of bollocks, as he's clearly saved his intended main players for the next game on the sidelines and likely knew exactly what was likely to happen at Arsenal!!
I'd maybe accept it if this was our penultimate game of the season with possible relegation riding on a greatly more winnable last... but, then again, no, not really..
Anyway, this is nothing short of a needless, soul-destroying (for fans and players!!) capitulation, to the point of meekly offering up our already confidence sapped team as sacrificial lambs to yet another slaughter!!!
Oi... Big Sam... NO!!!!!!!
Paul Kossoff
347
Posted 04/02/2018 at 16:17:35
Colin, I guarantee that if Fat Sam had put a wheelie bin on the pitch against Arsenal for those two goals instead of Mangala, we would have not conceded them.
The deflected shot would have been blocked, and the cross too, and the wheelie bin would have been of some use after the game, to put fat Sam, little Sam and the fake Shakespeare in (and Mangala) to take them to Otterspool tip!😁
Jamie Crowley
348
Posted 04/02/2018 at 16:19:16
If we aren't the worst team, we're the worst to watch.
I just got done watching the Palace - Newcastle game and what a joy it was to see both teams going for it, playing long incisive passes that may or may not come off, 100% effort, speed of play brisk bordering on lightning at times.
I truly enjoyed it. By contrast, watching Everton is like having bamboo shoots stuck under your fingernails.
Colin Glassar
349
Posted 04/02/2018 at 16:21:09
If the wheelie bin is left-footed Paul, I'd stick it in at left-back.
Otterspool! Ah, so many childhood memories...
Paul Kossoff
350
Posted 04/02/2018 at 16:24:51
Funny thing is Colin, I can't remember ever seeing an otter at Otterspool, can you? Ps, come on you Spurs!😁
Ian Hollingworth
351
Posted 04/02/2018 at 16:39:24
Spurs will roll over and get twatted to make our weekend crapper than it already is just watch.
Thanks, Bill, you have overseen a disaster at Everton FC
It is us who should be singing the 1995 song that the rRS taunt us with, to the directors box next home game. It should be sung loud from start to finish such is the seriousness of our predicament.
Colin Glassar
352
Posted 04/02/2018 at 16:47:32
Nah, just some mongrels and moggies, Paul.
Paul Tran
353
Posted 04/02/2018 at 16:47:39
The table isn't lying, Darren. It's a very poor league where the bottom fourteen regularly beat each other.
We've had luck all season, including Unsworth's two finest hours against Watford and West Ham.
Now, if you'd said poorest team to watch in the league, I'd have agreed with you.
Darren Hind
354
Posted 04/02/2018 at 17:32:58
No, Paul, I meant what I said.
I said we are currently the worst team in the league. Of that I have no doubt. We were murdered by the bottom team twice recently and we have progressively gone downhill the longer Allardyce is in charge.
You are right on one count though... we're definitely the ugliest too.

Soren Moyer
355
Posted 04/02/2018 at 17:34:13
Terry White (#307),
What the hell are you talking about!? How my opinion about Mangala being a dreadful defender makes me like Trump!!! I don't rate him as a defender and the same goes for Keane and Williams, ffs. I just don't think any of them are good enough for Everton.
Walsh and fat Sam Out!
Keith Dempsey
356
Posted 04/02/2018 at 18:27:00
I've been a Blue since the 1968 FA Cup Final and, as most of you will appreciate, all those years haven't been full of glory, but I have always felt privileged to be a fan... until now.
I hate to say it but, if we are not any better than today, then we deserve to get relegated and regroup but, as Villa, Blackburn and Forest have realised, there's no guarantee that you always bounce back.
Kim Vivian
357
Posted 04/02/2018 at 19:02:14
Why do people seem to be so confident we will be safe? The lower teams are picking up points and we are wallowing about aimlessly waiting to get overhauled.
Leicester was a breath of fresh air but, fuck me, the stink's back.
Mike Allen
358
Posted 04/02/2018 at 19:35:42
Last three managers were not up to the job; then we have Walsh and his team – who the fuck is responsible for employing these people? I can't blame any of them for wanting one of the best jobs in England but, for fuck's sake, four absolutely abysmal appointments!!
Then not only let them waste millions on players that no other club wants... top that off by letting better players go out on loan! They have made the club a laughing stock while alienating the fans.
Pressure on the players and manager for the Crystal Palace game? Nah... most just don't give a fuck.

Jack Convery
359
Posted 04/02/2018 at 19:38:20
God help us if this malaise runs over into next season. We are a Villa waiting to happen. Owner out of his depth and serial manager sacker. Not a good combination. I fear the future.
Three managers plus Unsworth have failed. The next must restore confidence or it's bye bye Premier League.
Justin Doone
360
Posted 04/02/2018 at 20:08:42
I don't think many people thought we would win at Arsenal, so no surprises.
Arsenal are probably the one team that always outplay us, home or away, and are more than capable of giving most teams a good thrashing on their day. 5-1 is a stinker but again I'm not surprised.
However the football played under Koeman, Unsy and Sam has been tripe. I believe the midfield is the key area to any successful team. Unfortunately we have one of the worst midfields in the Premier League. There appears to be no game plan or understanding between our players.
I don't often blame individuals but Schneiderlin has to go. Why does he and Williams keep getting game time?? Their passing, positional sense, lack of marking and inability to track unmarked players is shocking.
I would rather Sam simply play hoof ball. Defenders defend (by actually marking) and we stop giving the ball away so cheeaply in our own half. It wasn't the 5-man defensive tactic at fault, it was the players and lack of cover in front.
Why was Keane brought back? Holgate has played well there. Keane should write this season off and wake up in preseason. How can we have so many gaps at the back? Poor players who can not read or understand the game. The midfield were useless, led by a passive Schneiderlin. It lacked vision and passing ability.
Pickford
Kenny, Holgate/Martina, Jagielka, Mangala, Garbutt. All stay back and defend.
Davies, Gana (to cover/tackle), Rooney (pass and create).
Walcott (movement and pace).
Tosun (hold/link play).
Subs. If we were losing.. Need fresh legs and pace in midfield, fwd. Sigurdsson for Rooney. Bolasie for Davies. Calvert-Lewin for Tosun.
Jay Wood
[BRZ]
361
Posted 04/02/2018 at 22:47:09
Convenient...
A pining for the heady days of Unsworth's stint as caretaker manager wishes to discount the losses and 3 thumpings on his watch on some invented reasoning to help massage Rhino's numbers.
In the same breath, the same poster attempts to discount the wins on Sam's watch as largely down to luck.
Focussing on the 'luck' factor alone, the solitary 2 wins Unsworth recorded in his 8 games in charge were:
H Watford 3-2
H WHU 4-0
The 4 wins under Allardyce are:
H Huddersfield w 2-0
A Newcastle w 1-0
H Swansea w 3-1
H Leicester 2-1
Now me, I'm happy every time and any way Everton wins a game. But from the 6 nominations listed, I consider there is one standout candidate for the most fortunate win of the season.
It will make for interesting reading hearing from people on how they rank those games by the very subjective label 'luck' and which of those victories they consider were most heavily laced with 'the Gods smiling on us'.
James Marshall
362
Posted 04/02/2018 at 23:52:50
Is it the games won by one goal?
Is there a prize for this?
If there isn't I won't be entering any more of your contests, Jay. Just so we're clear.
I can sum up yesterday – we were fucking shit.
You can close the thread now.
Jim Knightley
363
Posted 05/02/2018 at 01:11:34
Neither Big Sam or Unsworth have proven good enough and that is no surprise.
Big Sam is a traditional manager who, like many of his generation, is being left behind by a transformation in playing style during the last few years. That's not to say he is a bad manager, and is certainly a good man to have in a relegation fight, but yesterday illustrated his weaknesses for all to see. He was fit for purpose at a time of real anxiety because he will make sure we won't go down but he should be moved on at the end of the season.
He decided, against a team who are strong in the centre, to play with width. So, rather than pushing Arsenal players wide and forcing crosses from a Giroud-less Arsenal... he decided to play with wingers and wing backs and force Arsenal inside. We were utterly lacking in the centre, in part because of having 3 centre-backs as well as 4 wide players, so our DMs were pushing Arsenal's deep midfielders. Ozil and Mkhitaryan had so much space between defence and midfield as a consequence and it was so so easy for them.
It was tactical suicide and one of the most baffling managerial decisions of the season. We played into Arsenal's strengths. Not to mention the idiocy of playing a formation we have not been using with a new centre-back. And this is an Arsenal in a mini-crisis of their own, not a top of the table side. They've scored 51 goals in 26 games... but 10 in 2 against us. It's disgraceful.
I've gone on about Eddie Howe on here for ages – he is a manager who will make mistakes but he is a manager with a progressive vision who has consistently got the best out of a limited team, and more importantly got the best out of limited players. He has his team playing attacking and fluid football and it continues during bad periods. He is a progressive manager and looks for solutions to problems. He would not have let Lookman go on loan.
If we are to move forward as a football club we need to trust in a progressive manager and give them time to work through bad periods. We can't keep chopping and changing. Our squad is a baffling mix at the moment – it's not fit to purpose. It's massively overloaded in certain areas and woeful in others. There is no consistency of vision, possibly made worse by a disjuncture between the technical director and the management.
We, after years of waiting, have the financial capacity to compete with a lot of teams in this league. But we are shooting ourselves in the foot time and time again. We need a clear out this summer – players must go, a new manager must come in, and ridiculous illusions about getting top 4 in the interim must go. We need to look to the future - invest in youth, and move out the deadwood. And we must not buy any more players in the late 20s or early 30s. It's not what we need.
I like Theo and think he will do well for us, but buying cast offs in their late 20s from the team directly above us is not going to improve us. We need to take the chance on the next Aubameyang or Dembele and bring in a manager who can progress players and the club – not someone who will tread water or having us treading water.
David Currie
364
Posted 05/02/2018 at 03:30:27
Jim,
Agree, I wanted Eddie Howe when Koeman got sacked as I believe he will get a big club. He is a good coach and his teams have a go and try to win games. He has done well over 3 or 4 years and he is young and hungry. Why some want Silva when he has been at two clubs in about 7 months.
Ray Smith
366
Posted 05/02/2018 at 15:46:20
I copied the below from one of my previous posts and some of the comments it received.
After Saturday I would respond to Michael Lynch.
You ask if my glass is half empty?
Well Michael, I'm not quite sure, I can't find it,it isn't where I left it, I think I sent it out on loan!!
Instead of wanting jam on it, i'll settle for bread and dripping!!
To Chris Gould I would respond that you were right at the time, but after Saturday, I think I would not attract the same comment(s).
Its tough being an Evertonian, but I wouldn't change. But my god its probably the worst period I've known in 54 yrs of being a blue, and that's saying something!
Sam will keep us up, but then get rid.
________________________________________
Ray Smith 50
Is Tosun injured/carrying a knock.
Why is a 㿇m striker on the bench.
He was bought to solve the striker shortage and warms the bench.
Will he start Saturday?
Tonight would have been a good game to show what he can do, but no, Allardyce replaces Niasse with Dom, priceless.
Lookman going nowhere 2 days ago. Can we believe anything Allardyce says???
_____________________________________________
Michael Lynch 52
Ray @53, I take it your glass is always half empty then? We just won a game, played some great attacking football, saw Coleman look like he's never been away, and watched Theo produce the kind of performance none of our other players have been able to come up with all season.
What do want, jam on it?
_____________________________________________
Chris Gould 53
Ray, this is not the time to whine. Enjoy what was a much improved performance.
You can't criticise the team selection when we played with such energy and commitment – and won!!

Jay Harris
367
Posted 05/02/2018 at 15:58:25
Jim totally agree with every word you said.
I'm not sure Eddie Howe is yet the calibre of manager we need/want but he is a cut above Silva.
However I think the root of our problems lie further up the tree.
Kenwright has always been smoke and mirrors so you can imagine what that does for the culture in our club.
Moshiri seems content to rely on advice from Kenwright, Steve Walsh and Jim White with questionable results.
My proposal which I've advocated elsewhere is to get behind SA and the players for the rest of this season and then appoint David Dein As CEO and get Wenger as DOF and let them choose the new manager. If money is no object we should be looking for the calibre of Simeone, Tuchel or Ancellotti with the challenge of competing with Guardiola and Mourhino in the best league in the world.
Chris Gould
368
Posted 05/02/2018 at 16:22:53
Ray #366,
It's been a dreadfully depressing season. Wednesday was one of 2 moments to saviour. I certainly stand by my comment.
But, yes, Saturday was dismal and baffling.
Still, I agree with Jay Harris, the problems are boardroom level, and I will continue to support Allardyce whilst he's here. I really don't want a 4th manager in one season. That would make the club look as fickle as some of its fans.
It's a bit of a joke how we've suddenly got people hailing Eddie Howe now he's had a good run. How many were calling for him when Koeman was sacked? He should stay where he is. Where he is appreciated. 3 or 4 poor performances with us and he'd get mullered on here.
Tony Hill
369
Posted 05/02/2018 at 16:51:02
Well said, Chris Gould (#368).
Darren Hind
370
Posted 05/02/2018 at 18:14:13
I know people who have been going to the game for over 65 years, shaking their heads in disbelief at the amount of times we have had our woodwork rattled since Sam got here.
While most are grateful for the breaks, I don't think there would be too many who would try to contest it... I guess there would be even fewer who think Rhino has anything to do with it.
It always amazes me how people would spend so much time selecting stats about games most of us saw anyway.
Allardyce's new tactic: three at the back – a crossbar and two posts

Rob Hooton
371
Posted 05/02/2018 at 19:27:45
Darren, I was going to write something similar but your posts are more eloquent!
We've been damn lucky to win most of the games and awful to watch for bloody ages, the woodwork has been our best defender and we've had a few penalties that we would have been up in arms over had they been given against us.
Surely there's a light somewhere in this long, dark tunnel?
---
Add Your Comments
In order to post a comment, you need to be logged in as a registered user of the site.
Or Sign up as a ToffeeWeb Member — it's free, takes just a few minutes and will allow you to post your comments on articles and Talking Points submissions across the site.
© ToffeeWeb