Some home-grown left-backs Everton must go after this summer
by

35 Comments [Jump to last]
| 24/04/2018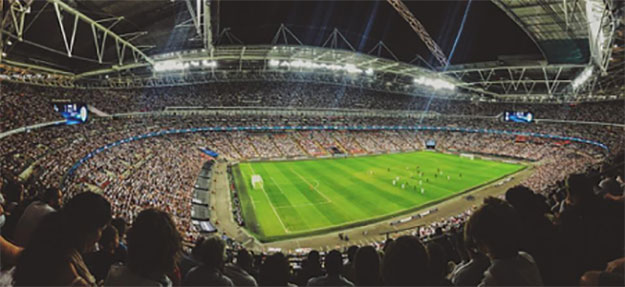 A great multitude of people who follow Everton regularly believe that the Blues should now start thinking about finding a replacement for Leighton Baines. Ever since Baines moved to Everton in July 2007, in a £ 6 million move from Wigan Athletic, he has become a huge favourite among the Everton fans.
However, it cannot be denied that he's now 33-years old and his best days are well behind him. Furthermore, Leighton Baines influence and effect on the Everton side will slowly start waning in the times to come.
It's high time that Everton start finding an ideal replacement for the star player. People who regularly punt on football matches involving Everton, believe the same. Even the most popular football tips portals are expecting Everton to find a replacement soon.
Let's now take you over some of the potential candidates for the Leighton Baines' job.
Ben Chilwell

Ever since he made his debut in the Premier League on the Boxing Day in 2016 (against Everton coincidentally), Ben Chilwell has made a firm place for himself in the Leicester City team. He is the automatic choice for the left back position, ahead of other players like Christian Fuchs. Chilwell has appeared 32 times for the foxes in the Premier League, and has had 59 club appearances overall.
Being a young 21-years old player, he has many years of football left in him. And despite that, he already has ample experience under his belt, which is excellent for his age. Chilwell plays as an adept defender with a 75% tackle success rate in the English Premier League for the current season.

The Leicester defender has plenty to learn when it comes to the attacking aspect of the game though, something that any modern-day fullback should know.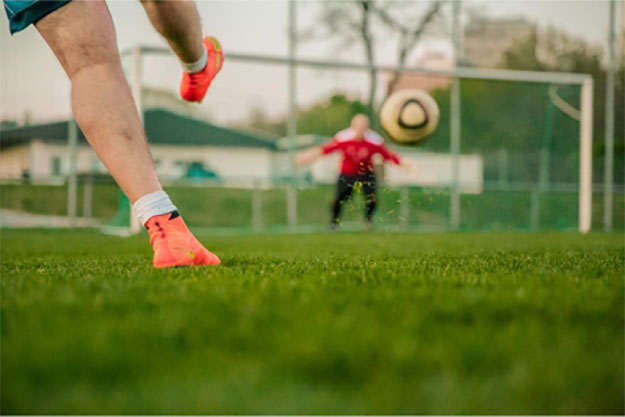 Ryan Sessegnon
Having 71 club appearances under his belt, across all the competitions, Ryan Sessegnon, the Fulham's fullback is only 17-years in age!
He's already scored 21 goals, and is emerging as the most exciting English footballer out of the Premier League. He recently set up the Fulham win over Millwall, boosting their promotion hopes. The distinguishing aspect about him is that he has found just the right balance between defence and attacking abilities.
Regardless of his lack of experience in the Premier League, Everton would have made a massive coup if they successfully sign-up Sessegnon for the Blues. It's also just the right time in his career to make a move to EPL. However, please note that there are some other big clubs eyeing him as well.
Luke Shaw
Many refer to him as the biggest enigmas in the EPL today. When he was drafted into the Southampton side at 22, many expected him to become the next Ashley Cole, and prove himself as among the biggest talents to emerge from the English football. However, post his £ 35 million move to Manchester United in 2014, Luke Shaw has had a really hard time at the club. Apparently, Man United are asking £ 28 million for the player.
He suffered from multiple injuries and has had only 62 appearances over the 4 seasons, which is quite less compared to his 67 appearances for Southampton in 2 seasons. Regardless of his injury concerns and criticisms, Luke Shaw is a very talented footballer that Everton must definitely try to sign up soon.

Return to Talking Points index : Add your Comments »
---
Reader Comments (35)
Note: the following content is not moderated or vetted by the site owners at the time of submission. Comments are the responsibility of the poster. Disclaimer
Justin Doone
1
Posted 28/04/2018 at 09:11:16
Chilwell looks good but only seen him this season. Leicester will demand upwards of £20m and he does lack the passing and attacking threat for modern full back. Decent chance.
Sessegnon I've never seen but he's been talked up a lot. At 17 I worry he's probably not ready for EPL yet which could be great timing to rotate with Baines in easier games whilst he learns and gains experience. Value £25m+ and having never seen him I can't comment further. Slim chance with the other clubs interested.
Shaw, I still think England's no1 LB but needs to improve defensively. Great pace and power but I'm not sure his head is right, (poor man managers) and I can't see him wanting to move to Everton but I would if I could. £25m+. No chance unfortunately.
Bryan or Bryan from Bristol City. Great left foot, good pace and appears a ready made Baines replacement. Solid defending, good getting forward. Can pass, shoot and a set play specialist. £15m. Good chance. My pick.
Robert Leigh
2
Posted 28/04/2018 at 11:39:26
Nice topic Gary.
I like the idea of Sessegnon, but so does every team in the country (and some abroad!). He'd be perfect to play in front of Baines at the moment, moving backwards to LB in a year or so.
Given we've had one of the best left backs in the Premier League era for more than ten years, Leighton's boots will be very difficult to fill. The whole left side needs to be updated/upgraded, which makes Sessegnon a great option given his ability to play anywhere down that side.
But I'd go after Shaw; promising first team football.
One year left on his contract, has pace, can cross, might be happy to stay out of London, and surely won't want to be Ben Davies' understudy at Spurs (given the Rose to Utd link). He'd surely be only 㿀-㿅mill, and given he could be our left back for ten years, that's exceptional value.
If Sessegnon makes the wrong move, he could be in the same position as Shaw in 5 years.
A shrewd left sided midfielder to play ahead of him would be essential though, a clever player with some pace to allow Shaw to overlap. I'd like to see Lookman be this player, with Siggy inside and Walcott on the other wing there is enough experience around him to let him loose.
Marco Silva in!
Ian Bennett
3
Posted 28/04/2018 at 12:00:59
No chance on the Fulham lad. Tierney from Celtic is raved over, I've not seen much though.
Anthony Murphy
4
Posted 28/04/2018 at 12:07:44
Maybe our lack of movement recently in the transfer market for a left back is due to having one of the most promising young left backs already in Antonee 'jedi' Robinson?
Niall McIlhone
5
Posted 28/04/2018 at 14:52:20
What about Flint, powerful CH also at Bristol City ?
Dave Abrahams
6
Posted 29/04/2018 at 19:30:36
Anthony (4), not forgetting Callum Connolly on loan at Ipswich, made his debut for the Blues around about two years ago, a speedy player like Robinson, both worth keeping and we may get a decent prices for Browning and Penlington at Sunderland and Leeds.
Peter Gorman
7
Posted 29/04/2018 at 20:00:35
Trust you to remember our own prospects, Dave. For my worth, Connolly is the better prospect than Robinson but their respective loans will have done them the world of good, despite the varying fortune of their teams.
I think Connolly has been played mostly on the wing by Ipswich, can you shed any light on that?

Ray Roche
8
Posted 29/04/2018 at 20:21:11
Peter, I have read that Connolly has been used as a left sided midfield player as opposed to a full back, but he is apparently disappointed that Everton have shown little interest in him since his loan move, not bothering to contact him etc. Ipswich fans seem to have taken to him though which is more than can be said of Leeds fans and Pennington.
Steve Ferns
9
Posted 29/04/2018 at 20:29:22
Ben Chilwell plays for Leicester. Their owner is richer than our owner. We can't afford him. If we could get him for less than £30m then great, let's make him our big signing.
Ryan Sessegnon - no chance. He's going to stay at Fulham, but if he leaves now then it is for one of the Champions League sides. I bet someone already has a deal in place and have an informal arrangement whereby he can stay at Fulham to develop. It'd be nice to see the club show ambition and try to get the lad, but I ask if you've actually seen him play. He's mostly played left midfield, not left back. He's a bit lightweight in defence (as his age would suggest) and so he' playing further forwards for now. I think he might stay there and see echos of Bale's progression towards a forward.
Luke Shaw is the one I suggested we go for. But I note what people say about his attitude, questions over his injuries and form, and questions over his effectiveness as a defender. I think he's a gamble, but one worth taking if the price is right, such as no more than £20m.
Others had suggested Bertrand, and he's a good shout and should cost less than Shaw, but like all of the above, we're probably at the back of the queue.
Steve Ferns
10
Posted 29/04/2018 at 20:34:23
Peter, I've barely seen Ipswich myself, but it
appears
he's played everywhere but left back.
27 games at DM
3 in central midfield
1 at right midfield
1 at right back
Dave may correct me, but I recall he was supposed to be a right back, only he was behind the slightly older Jonjoe Kenny, and so ended up playing left back, and even went to the U20 World Cup in that role.
Oliver Molloy
11
Posted 29/04/2018 at 20:41:01
Sorry, but on a different subject.
I heard last night that if Gerrard gets the Rangers job, the first player he will be after is one Ross Barkley on loan. I don't know how Rangers could afford his wages but Gerrard has told Rangers board that Barkley will be the main player he wants, apparently.
Peter Gorman
12
Posted 29/04/2018 at 21:46:16
Ray, Steve, thanks for the info. I knew the lad popped up with some goals every now and again (debut included or was that with Wigan?) but had no idea he's been moved about so much.
I recall him playing for the youth at right-back before left-back but other than the World Cup he did have a run out on the left for us during pre-season.
If the lad is that versatile then it'd be a real shame not to have him around next season. I always thought he was one of the 'golden generation' (forgive the awful term) but when the club let Liam Walsh go I understood anything can happen.
Dave Abrahams
13
Posted 29/04/2018 at 21:47:24
Peter (7), yes he's been used in quire a few positions as Steve (10) points out, as Ray (8) says Connolly has been disappointed that Everton seem to have stalled in looking after his interests in the last few months... maybe because, as someone else pointed out on an earlier thread, after Joe Royle retired. He looked after our loanee's affairs; nobody from Everton seems to have taken on the role. Connolly made his debut as a right-back and, although his position was on the other side of the pitch, he did very well.
Some of our other players out on loan have stalled lately, maybe because we are coming to the end of a long season, Joe Williams hasn't been in Barnsley's team, Keiran Dowell hasn't figured much for Forest, the left back who went to Sunderland has hardly played for months, and sadly Liam Walsh, who has gone permanently to Bristol City hasn't played a lot since his move. Of course, some of these players might be injured.
Paul Tran
14
Posted 29/04/2018 at 21:52:47
Ian, Tierney is a superb young player who loves it at Celtic. I have feeling that when he moves, it'll be for a bigger club than us. They'll all be after him.
Frank Wade
15
Posted 29/04/2018 at 23:23:37
I'd love to see Callum Connolly come back and have a go at that left-back position again. As he has played mostly in midfield for Ipswich, his development as a player will have come on. Hope his understanding of left-back is still intact. He scored a nice goal yesterday, getting forward to support a teammate who had won the ball and providing a nice calm finish.
I think the full-back position tends to be underrated and we can certainly point to an improvement in our fortunes since Coleman and Baines have been back. In the modern game, it's so much easier when the full backs are capable footballers, comfortable on the ball, passing and moving, making themselves available.
Walker has made a big difference to Man City and they have had Delph, a midfielder, playing at left back. Valencia and Young at Man Utd as well. If Saints go down, Ryan Bertrand is another possibility.
Peter Gorman
16
Posted 29/04/2018 at 00:02:47
Just seen the goal Frank, well taken.
Here are the views of a couple of Ipswich fans discussing Connolly back in December;
https://www.youtube.com/watch?v=l-qxaz3cdCg
Interestingly they both think Connolly is such an obvious midfielder on the basis that he is a good footballer. They (rightly in my opinion) suggest Everton never used him as such due to the stiff competition there from his peers.
Will be interesting to see how he has grown as a player and a man from the experience. I suspect Robinson had a tougher time scrapping it out with Bolton in the relegation zone but I know he put in some decent performances on the way.
Bobby Mallon
17
Posted 30/04/2018 at 20:58:06
Ryan Bertrand of saints and his midfielder teammate Tadic, please.
Gareth Clark
18
Posted 30/04/2018 at 21:07:48
I don't think Connolly is a good option at Left back. No matter his ability on the ball & defensive and attacking ability, he needs a left foot, and unless he's very good with the left peg- there's little chance he'll succeed at LB.
Robinson has a real chance in my eyes - he has had a very successful loan, and he would have learnt a lot. He is very physical, pacey, good on the ball & running with it too & decent delivery.
If it were up to me - I'd sign up Bertrand. I think he's a little more gettable than Chilwell too, and has the experience and pace too. Plus added leadership, that will allow a balance when rotating at fullback.
I'd personally give Robinson (and Connolly for that matter) one more season on loan, to develop and grow. By then, our team would chance a lot - players like Baines will move into a more of a squad role. Allowing Robinson a crack at rotating with Bertrand in the fullback role.
Matthew Williams
19
Posted 01/05/2018 at 13:36:13
For me Garbutt would play at L.B next season with young Robinson as his stand in.
Baines would ONLY play against the top six & in all our Cup ties.
Gareth Clark
20
Posted 01/05/2018 at 13:40:04
Matthew #19
Doesn't seem likely or at all realistic does it?
Matthew Williams
21
Posted 01/05/2018 at 14:08:55
Sadly no Gareth...let's just see what we win next season...sigh.
Sam Hoare
22
Posted 01/05/2018 at 14:27:22
Garbutt has gone backwards. No shot for him.
Connolly has had a good loan but has been playing mainly in midfield which may be best suited to him as he may not be quite quick enough for the modern top level full back.
Robinson is an intriguing options. Has all the physical aspects and has been one of the best players for a poor Bolton team. Big step up but would like to see him in pre-season. Probably needs another loan before being our first choice LB.
Sessegnon- not coming here. More of a winger than a left back these days.
Chilwell- A good option but would cost alot and would he fancy what seems a sideways move?
Shaw- Seems like he has the qualities and at only 22 has the main part of his career ahead of him. All depends on mental state and character. I think if he were first choice LB we might see him reach his best. Which could be pretty good.
Tierney- not seen alot of him but he always impresses me. Seemed to hold his own in the CL where he was made LB of the group stages by CalcioMercato.
Some foreign options worth a look.
Frank Fabra- Pacy, strong Colombian whos been one of the better players in Argentina this year. Would be cheaper and is in his primer.
Alex Telles- has the most assists in the Portugues leage this year. Quick and competitive, excellent crosser.
Ricardo Periera- Another Porto player who actually plays RB but spent most of last year playing LB for Nice when they had a great year. Being able to play either side at top level could be very useful.
Matthew Williams
23
Posted 01/05/2018 at 14:51:19
When was the last time we scored direct from a free kick ?.
Garbutt is the best crosser of a ball in our squad & has been since Andy Hinchcliffe,ok let's just write him off & buy another foreign mercenary,after all Mosh is a Billionaire & just loves spending money...sigh.
Sam Hoare
24
Posted 01/05/2018 at 15:08:50
Matthew, even if Garbutt was the best crosser of the ball in our squad (which I doubt) the games obviously not so simple. You've got to have more in your locker.
He was barely first choice for the U23 team. He's didn't exactly shine on loan to Fulham and Wigan and he's not done enough in training to catch the eye of 3 different managers this year despite us being criminally short of LBs. I'm all for giving players a chance but surely there's a limit. He'll be 25 in a few weeks so he's hardly a kid anymore.
Mike Gaynes
25
Posted 01/05/2018 at 15:52:37
Matthew, stop already. You haven't seen Garbutt cross the ball in years. And more to the point, he's not good enough at anything else. He's defensively poor and gives the ball away under pressure. Obviously nobody at Fulham, Wigan or Everton thinks he's good enough. Why do you? Because of a few crosses you saw in 2014?
Garbutt has had his chances. He signed a five-year contract in 2015. He never developed from there. He failed. End of.
Jay Harris
26
Posted 01/05/2018 at 16:17:44
Some good shouts there Sam but I am surprised nobody has mention Danny Rose. He is not happy at Spurs and for me is the best LB in the Premier on form.
I would break the bank to get him.
I wouldnt touch Luke Shaw. It is rumoured he has a "lifestyle" problem which would explain a lot and we have already had enough Man U rejects.
Tierney from Celtic is a cheaper alternative but unproven at this level.
None of our youngsters is ready for the Prem yet so we have to buy in.
Matthew Williams
27
Posted 01/05/2018 at 16:29:48
Ok...ok,we'll stick with Bainsey then...roll on 2018/2019 season... can't wait !.
Kieran Kinsella
28
Posted 01/05/2018 at 17:56:19
Garbutt is ideałly suited to top level football. As in, American football. Bring him on as the kicker then sub him out before play resumes.
Connolly I saw at the U20 World Cup and he looked really uncomfortable at left back. Positioning was poor, very right footed. The team was better when he was dropped. I haven't seen him in midfield but the reports are encouraging.
On Dowell, I think with Warburton he had an enabler. It was like Watching 90s Southampton with one player given a free ride to showboat without any responsibility. It raised his profile but didn't improve his all-around game. The opposite is true with Karanka. He is a dour defensive coach who would live a team of Barry Hornes. Neither coach really helps Dowell. Someone like Mick McCarthy is more down the middle. I suggest we send Dowell on loan next year to s club like Ipswich with a more rounded coach.
Paul Ellam
29
Posted 01/05/2018 at 20:32:37
I would go for Bertrand. I think he will be cheaper than the other options, especially if the Saints go down.
Guy Hastings
30
Posted 01/05/2018 at 21:34:04
Baines has got more football intelligence in his toenail clippings than the likes of Shaw who was hyped way over his talent/value by the press who did their level best to hang Baines out to dry at international level. Gerrard's attempts to make Baines look like a clown on his England debut was a disgrace. Worth at least another season. And that goes for Jags, too.
Steve Ferns
31
Posted 01/05/2018 at 21:41:40
Sam Hoare:
"Frank Fabra – Pacy, strong Colombian whos been one of the better players in Argentina this year. Would be cheaper and is in his prime."
Have you seen this lad? Perhaps Jay Wood being based in Brazil might have seen a lot of him. The Argentinian league is said to be dreadful now. They can't match Brazil for quality, and Brazilian sides would struggle in the Championship.
Therefore, a 27-year-old Colombian, who's never played in Europe, it just seems like a very risky gamble to me.
Baines was better than all the candidates for me. He certainly had more football intelligence than the likes of Shaw, but Bainesy is on the way out, his powers have diminished, and he is getting 2/3 injuries a year now. We need to replace him, although I'd settle for a young backup to gradually come through, mainly playing as Bainesy is injured or needs a rest.
Sam Hoare
32
Posted 01/05/2018 at 21:51:31
Steve, I've seen a little bit of him and the obligatory highlights reels. The Argentinian league is not great but there's still some decent players coming out of it.
If this guy only costs £7m then that peanuts these days so less of a risk in some ways then spending £25m on Tierney for example. He's very not my first pick but I reckon he'd do ok. Reminds me of Antonia Valencia whos done well.
Andy Crooks
33
Posted 01/05/2018 at 22:10:01
Oliver @ 11, I heard that too. In fact, heard it is one of a couple of spectacular loans that he will make. It may be nonsense and I hope it is, because if Ross had problems in Liverpool, Glasgow will be in a different league.
Justin Doone
34
Posted 07/05/2018 at 12:59:13
It's always a puzzle with relegated teams. Can defenders defend. Why were they so poor. And also players values no longer drop especially for Everton mugs. Remember Wigan and the £16m for Mccarthy, £5m for Martinez!
But yes the players will demand a move so it improves our chances. I'm a big fan of Galloway, defensively better than Baines but he's not the modern day attacking full back.
A switch to 5-3-2 or similar may suit the players. Help Baines out not having to track back all the time whislt developing Galloway at CB who's got pace and is a good tackler.
I've only seen him on TV 5 or 6 times but Joe Bryan, 24 yo, great attacking pacey full back for Bristol City, I think we'd get for around £12m, bargain. He's a Tottenham style full back and I think he'll be moving this summer.
CB I think Kone from Sunderland would do a good job. Big, strong, good in the air and pace.
Then the big Q, who's going to be the big lad up top? Benteke, Carroll, Crouch, Rondon, it's scary because I wouldn't put it past Sam to go and get an ex-red to wind us up.
As for Ross, I can't see him throwing his career away playing in Scotland just yet.
Neil Pickering
35
Posted 08/05/2018 at 11:45:46
I would take Bertrand from Southampton. Might be cheaper as well if they go down
---
Add Your Comments
In order to post a comment, you need to be logged in as a registered user of the site.

Or Sign up as a ToffeeWeb Member — it's free, takes just a few minutes and will allow you to post your comments on articles and Talking Points submissions across the site.

© ToffeeWeb

<! -- /articleBody -->