Everton vs West Ham United

109 Comments [Jump to last]
Tuesday 28 November 2017
Match Preview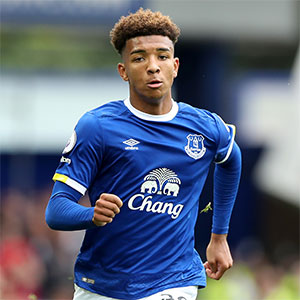 Mason Holgate is hoping to pass a fitness test to alleviate the injury crisis in defence
Everton go into successive fixtures this week that could have enormous ramifications for their season as the search for a permanent successor to Ronald Koeman rumbles on in the background.
Fellow strugglers West Ham United come to Goodison Park in a match-up that is fascinating neutral observers before Huddersfield visit this coming weekend, two vital home games that could provide the Toffees with a path away from the immediate panic that has gripped the club over the past week.
As the Board of Directors look to finalise the appointment of Sam Allardyce on as-yet unknown terms, David Unsworth is expected to take charge of his eighth and possibly final game knowing that a victory over the Hammers is of paramount importance.
His stint as caretaker boss hasn't gone as he would have hoped and as mounting injuries have compounded crippled confidence, he faces a difficult assignment against a West Ham side who have already made their managerial change by appointing former Toffees' boss, David Moyes.
Four and a half years ago, as the Scot oversaw his last match as Everton manager, Blues fans responded to jibes from the Hammers fans about the impending loss of their supposed "Moyessiah" by ridiculing the fact that Allardyce was seated in the opposition dugout. Who could have foreseen then that the two men would end up trading places with both clubs in chaos?
The disgraced former England manager who said he was retiring after his stint at Crystal Palace last season may or may not be confirmed by the time the game kicks off but Unsworth and John Ebbrell will be focused on the task of rallying a dispirited group of players and selecting a team from those available capable of winning the game.
The expected absentees mean that the interim management team could be down to the bare bones at the back. Leighton Baines is a serious doubt after limping out of the action against Southampton on Sunday while Michael Keane is unlikely to figure either after taking a knock to the head in the 4-1 defeat at St Mary's Stadium.
Ordinarily, that would provide an opportunity for Mason Holgate to stake his claim in his preferred position at centre-half but he has been battling an injury of his own. He was scheduled to take part in an evening training session at Finch Farm today where his fitness is to be assessed and if he is deemed ready, he would likely be deployed as one of a central-defensive three or a right full-back, with Jonjoe Kenny filling in on the opposite side of a back four.
There are decisions to be made in all outfield areas of the line-up, with midfield an area of concern against Southampton and the attack being almost a non-entity. Tom Davies is eligible again after suspension and could be restored to the starting XI to provide a bit more forward thrust while it remains to be seen whether the manager has the question marks over Morgan Schneiderlin's application against the Saints as the watching fans did.
Up front, where Oumar Niasse serves the second match of his two-game ban, Dominic Calvert-Lewin struggled to have any impact on Sunday's game, and it's likely that Wayne Rooney will play, perhaps with Sandro Ramirez given another chance following his consolation goal against Atalanta.
Unsworth preached a need to get back to basics in terms of getting rid of the ball prior to the last match but it's an approach that needs to be applied across the board if the Blues are to stanch the bleeding that has increased in the last two games. A more disciplined shape, more possession, better work-rate, protection of the ball and passing will all be required if they are to get a much-needed win.
While the Atalanta game was a disaster suffered by a much-changed side, the home win over Watford could provide a better template for what is possible when the crowd are with the team and there is some self-belief in the ranks. Avoiding the early goal against and grabbing one at the other end would work wonders for the players' confidence. The alternative isn't worth considering.
Kick-off: 8pm, Wednesday 29 November, 2017
Referee:
Last Time: Everton 2 - 0 West Ham United
Predicted Line-up: Pickford, Holgate, Jagielka, Williams, Kenny, Gueye, Schneiderlin, Lennon, Sigurdsson, Rooney, Calvert-Lewin
---
Reader Comments (109)
Note: the following content is not moderated or vetted by the site owners at the time of submission. Comments are the responsibility of the poster. Disclaimer
Joe Clitherow
1
Posted 28/11/2017 at 22:46:24
Sammy Lee!! I can't comment on actual football, it can't get worse.
Sammy Lee, the final humiliation...
James Marshall
2
Posted 28/11/2017 at 22:49:15
I'd happily take a 0-0 draw. My Kingdom for a clean sheet!
Joe Clitherow
3
Posted 28/11/2017 at 22:49:22
Why not get Jimmy Case in as physio and Phil Thompson as fitness coach while we're at it
Mike Hughes
4
Posted 28/11/2017 at 22:53:08
WHU are the team we've taken most points from in the Premier league era.
Also the first match my Dad took me to back in 75/76 so I usually look forward to it.
The problem is we look so vulnerable it is difficult to see us keeping a blank sheet - and even more difficult seeing us scoring.
I'm hoping for a miracle 0-0 with DM resorting to kitano - and running out of luck.
John Keating
5
Posted 28/11/2017 at 22:53:55
I understand that we have to play Williams unfortunately however Schneiderlin should not be anywhere near the team
Joe Clitherow
6
Posted 28/11/2017 at 22:57:03
KITAP6 from Moyes tomorrow will be the plan
Colin Metcalfe
7
Posted 28/11/2017 at 23:00:17
Pickford
Lennon . Jags. Holgate. Kenny
Beni. Rooney
Siggusson
Viasic. Sandro. Mírallas
Andy Williams
8
Posted 28/11/2017 at 23:18:27
Even as an atheist I pray to god that he doesn't play Schnides. I don't know what has happened to him but I don't think I have ever seen such a massive decline in form from any player. He does nothing. At all. Ever.
Kunal Desai
9
Posted 28/11/2017 at 23:19:20
This is going to be the easiest game Andy Carroll will ever get in his life when he plunders in a hattrick leaving both Jagielka and Williams on the ground.
Clive Mitchell
10
Posted 28/11/2017 at 23:23:24
Just don't pick Schneiderlin. Get Davies in the team. And Beni. Blimey we're threadbare.
Colin Glassar
11
Posted 28/11/2017 at 23:24:01
Will we have any defenders left to play? Holgate, Baines and Keane are all injured aren't they? Gawd help us, we'll probably have the shire horse, Williams, and Lennon as centre backs against fucking Andy fucking Carroll.
Peter Gorman
12
Posted 28/11/2017 at 23:26:04
Missing Keane is a massive boon; the guy is just awful. Heart of a sheep and liver of a chicken.
The only problem is Williams is an absolute waste of space and Jags is playing like a moron.
Holgate (unfortunately another couldn't-care-less-smirker) is also no loss.
Could we win with Feeney and a.n.other?
What are Matty Foulds and Lewis Gibson doing tomorrow evening?
Tony Everan
13
Posted 28/11/2017 at 23:26:18
We've got our work cut out here. There is a massive responsibility to cut out the supply. Our full backs are injured /inexperienced. Moyes will try to exploit our full backs to the max.
Southampton were firing crosses in at will , it just can't happen again against West Ham or it will be just a matter of time before they score.
Cut out the supply is the primary thing and jags or Williams need to stick to Carroll like glue keep him unbalanced.
To win the game we need to be on the front foot all the time , we need to play in the West Ham half. Passing accurately and holding the ball up well . Are we up to the task?
Where are our goals coming from ? Siggy no 10 Rooney Cf for an hour , to be replaced by DCL.
Steve Ferns
14
Posted 28/11/2017 at 23:28:35
My last game for 2.5 years. Let's hope it's a good one.
Peter Gorman
15
Posted 28/11/2017 at 23:30:03
Another thing; as poor as he has started in England, Sandro is pretty much our only available striker with experience.
Rooney doesn't count; he cannot play up front and is hardly playing out of his skin when he is on the pitch.
Brian Williams
16
Posted 28/11/2017 at 23:30:32
Where are you serving your sentence Steve?
Tony Everan
17
Posted 28/11/2017 at 23:30:33
Without any tears.
Tony Hill
18
Posted 28/11/2017 at 23:36:33
Incredible how many think that this is all about them and their tedious gestures.
Steve Ferns
19
Posted 28/11/2017 at 23:39:50
Not at Goodison. And not with Sammy Lee.
John Kavanagh
20
Posted 28/11/2017 at 23:40:02
Moyes' instructions will be simple:-
1. Play the ball wide on whichever wing Kenny is NOT playing (like So'ton did)
2. Then get the ball into the box
3. If you have time (and you should have plenty) aim your crosses at the big space between Williams' ears
4. As soon as the ball hits the back of the net limit celebrations and get back for the kick off
5. Repeat at least 4 times to improve goal difference
May God help us as nothing else this side of January will.
Colin Glassar
21
Posted 28/11/2017 at 23:41:19
Peter, Big Sam will make Rooney our captain and Little Sam will be his interpreter. I think Wayne will like playing for the Sams'.
Tony Twist
22
Posted 28/11/2017 at 23:43:26
The manager and his coaching staff should have been in and settled with the team prep'd with a game plan for this vital match. It is incredibly foolish of the club not to have completed this. Makeshift team required unfortunately (4-3-3) Pickford, Davies, Williams, Jags, Kenny, Gana, Rooney, Beni, Sandro, DCL and Lookman. Thou shall not pass....or cross the ball mentality from defensive backs Davies and Kenny and a bit of pace and numbers up front with Lookman and Sandro. On the prayer mats people, we need a win.
Brian Williams
23
Posted 28/11/2017 at 23:48:32
Ah Steve now I follow. You mean the 2.5
year deal!

Gavin Johnson
24
Posted 28/11/2017 at 23:50:27
Hope Unsy leaves on a high and he can get the most of the makeshift squad. I'd go with a 4-3-3
Pickford
Kenny Jags Williams Martina
Davies Siggurdsson Gana
Sandro Rooney Lookman
Andy Crooks
25
Posted 28/11/2017 at 23:52:48
Steve Ferns, you know you don't mean that. It' s your drug and you will always have it. Try as you might, you cannot change your DNA.
John Pierce
26
Posted 28/11/2017 at 23:53:26
I'm distraught, the club has no spine, no pride and no courage to be on the verge of appointing this abolsute bad shithouse.
I'm watching a car crash in slow motion, unable to do anything to stop the impending disaster.
The board's absolute deraliction of not appointing Unsworth permenantly, even if they knew it was long enough to get their house in order. Then to sort out a progressive manager without the whole fooking world looking on at us and pissing themselves. Instead we are floundering around the murky depths of sad old also rans whose methods have been stale for years.
Utter mismanagement of the most rank order. A betrayal of the club, its values and its fanbase.
Sad times.
On a weird closing note: Lyndon/Michael. At these tumultous times the 5 comment limit, is perhaps something to reconsider. I fully understand why but it just means the threads become diluted as the most popular news overtakes other threads as we search for space to vent .having exceeded our quota. Rethink?

Steavey Buckley
27
Posted 28/11/2017 at 23:59:04
Bring yeah boots, you may get a game.
Jim Wilson
28
Posted 28/11/2017 at 00:00:36
Yes James Marshall 0.0 will do me to stop the rot.
451 fill the midfield stop them creating anything and maybe we could nick one. But keep it tight and protect the defence with a plan to stop Andy Carroll!
100% from everyone.
COYB!
Peter Larkin
29
Posted 29/11/2017 at 00:20:33
People say the defence is shite and the attack is shite, while I agree to a certain extent, the midfield is the major issue here. They don't tackle, the don't track runners, they don't double up to help the fullbacks, they don't pass, they don't cross the halfway line, huge problem is the midfield.
Watch when our center backs get the ball, the midfield goes into hiding so we twat it up top only to lose the ball, then were trying to defend time after time. We need to KEEP THE BALL. Mc carthy is a huge miss his energy simple passing is a huge lose. We need a player who can take the ball on a half turn and play it forward! Until we sort the engine room out we will be doomed no doubt about it.
Graham Hammond
30
Posted 29/11/2017 at 00:35:01
The way we are playing and with injury problems mounting, I would quite happily take a point here and now. The stress of it all is getting to me and I have now lost track of who is and who isn't available to play. I can't help but feel the key to getting anything from this game is stopping balls being hoofed up to Andy Carroll, we just cannot defend! The absolute worst Centre Back performances in my 50 years of being an Evertonian. Jagielka has been a good player for us over the years so I will cut him some slack but don't get me started on Williams! I think Gavin Johnson has a point with his 4-3-3 formation, it allows us to utilise our pace upfront (any 3 from Sandro, Mirallas, Lookman, DCL for me) to close down their defenders and stop service to Carroll. If we go 4-5-1, particularly without Niasse, their backline will have all the time in the world to pick a pass and their front runners, with predictable results. We need to get something from the game.
Steve Ferns
31
Posted 29/11/2017 at 00:46:30
We don't need a midfield anymore Peter. They will be bypassed. Don't you remember the old Everton v Bolton games when the ball spent more time in the air than on the ground?
You're right though. I'd said consistently that sorting out the midfield is key. That said 3 or the 4 Southampton goals were as a direct result of schoolboy mistakes by the centre-backs.
Rest assured though. What will happen next is the defence will be fixed quickly. The biggest problem is the lack of pace. If the defence sits deep and as a four, then there is no issue over Williams' pace. The guy showed for Wales that he can be a warrior on the edge of the box and that he will be. Jags also specialises in blocks. Keane looked the part in a deep defence and he'll fit straight back into that.
Next Big Sam will set up with a five man midfield. He will have Schneiderlin sitting as almost another centre-half, barely in front of the back four. Next he will want two hard running players, presumably Gueye and Davies. They're job will be to run hard and get about the opposition.
This sorts out his first objective - clean sheets.
Allardyce's main aim will be to get the ball into the opposition half immediately. As he said on Sky Sports' "The Debate" recently, play the first pass forwards and don't lose the ball in your own half. His second and third objectives. This means by passing the midfield.
In order to get a pass forwards he will need targets. We've all been unfair just calling him a hoof merchant, he's a bit cleverer than that. But he will get the ball forwards quickly and so he will need pace and width on the wings and a big target up front. Lennon will figure highly, and as Allardyce always goes with experience, I expect Mirallas until January.
That then leaves the striker. I'm not sure if Allardyce will go for the height of Calvert-Lewin or the pace of Niasse. Probably Calvert-Lewin, as he has a bit of both. Expect Allardyce to want Calvert-Lewin to be more of a Heskey type, winning the ball, holding it up and laying it off. He showed against Man City, that he can do this, whether he can do it consistently is a different matter.
This figures in objective 4: win knock-downs and transitions. Although the second part of this objective figures back into the Gueye and Davies role.
Objective 5: Set Pieces. We have Baines who used to be pretty decent. Or Sigurdsson who is supposedly the master. If Sigurdsson he would need to find a role for him. Perhaps as a target with height on the left wing for the forward pass. He can hold the ball up well and bring others in.
Objective 6: Exploit the Opponents weaknesses - obviously this varies game to game. Huddersfield though press hard. Long balls over the press is the key to beating the press. They stop pressing as hard if you keep getting it over them too.
Objective 7: Quality in the final third - well we lack a striker. But I will focus on something else that is common in Big Sam's team's - the wildcard. He, like Moyes before him, loves one flair player in the side. Moyes always had one, be it Gravesen or Arteta, Allardyce had Jay-Jay Okocha and others. This might mean Sigurdsson as mentioned above, or maybe Rooney. Like Moyes he liked to either have them off the striker in a 442, or on the wing in a 451. I doubt Sam would be so stupid as to try an old fashioned rigid 442, so it'd be something approaching a 4231.
Seamus Coleman is an interesting one. He will not be allowed to get forwards like he did under Martinez. Not unless Allardyce goes for five at the back.
I hope that's balanced enough. As I hate the guy and will be crossing off each day of that 2.5 year contract, and hoping the damage he's done to the club is not irreparable. I hope he also breaks with the habit of a life time and plays youth. Those on twitter may have noted Stubbs talking up Allardyce and saying he's "ready" if Everton need him. Perhaps Unsworth will leave for management and Stubbs will return to the u23s.
David Pearl
32
Posted 29/11/2017 at 01:00:46
Okay I don't normally do this... but just to help Unsy to win his last game. Ever. Here is the team:
Robles
Jagielka Schneiderlin Williams
Davies Gueye Rooney Lennon
Vlasic DCL Lookman
Now I expect Schneidelin to read the game and cut out attacks. And I expect Williams to head but Carroll. I expect Davies and Lennon to get up and down the wings as and when needed. I expect Gueye to hassle and win back the ball. I expect Rooney to put his foot on the ball and control the game. I expect a bit of class from Vlash. And I expect Lookman be the only one capable of getting to the bye line. And finally I expect DCL to get himself in the game and make some runs for Rooney to put him through on goal.
But then again, l expect a lot of things
Geoff Lambert
33
Posted 29/11/2017 at 01:07:38
All the RS worms have invaded the red Echo Everton sports page, Lapping it up the wankers Need a win and a clean sheet tomorrow.COYB.
Colin Metcalfe
34
Posted 29/11/2017 at 01:11:27
I am afraid Ste Fearns is right Allardyce likes to play over teams not through them , it's not pretty but I guess it can be effective with the right type of players who are big strong and athletic, unfortunately we don't have those types of players with our current squad .
Bob Parrington
35
Posted 29/11/2017 at 01:15:17
Overnight News story:
Everton are on the verge of naming Paulo Fonseca as their new manager in a sensational move, according to Sky Sports Italy corrrespondent Gianluca Di Marzio who claimed on his personal website on Tuesday afternoon that the Merseysiders are closing in on a deal for the Shakhtar Donetsk boss.
It is said that the Premier League club are keen to hire the Portugese immediately, but Shakhtar want to hold on to him until the end of the Champions League group stages next week.
Steve Ferns
36
Posted 29/11/2017 at 01:20:26
Bob, a lot has happened in the last 12 hours (that Article is time stamped 15.12), namely Shaktar have blocked us and the panicking board have offered Allardyce £6m a year for 2.5 years and he will be appointed tomorrow.
They are currently hiding the knives in my house, and I'm not joking!
Steve Carter
37
Posted 29/11/2017 at 03:29:43
Well, the Daily Mail is saying that Allardyce along with his assistant, Sammy Lee, will be named as our new manager within 48 hours. God help us. Surely we cannot sink any lower. Can we? Well, I suppose having Chipmunk Lee is better than, say, Jimmy Case.
Jay Harris
38
Posted 29/11/2017 at 03:35:43
I hope the players are not panicking as much as the posters on here.
Anyone would think we are playing Real Madrid.
Andy Carroll is just a big lump. Cut out the service and the crosses and he will be useless. When the ball does come in put him under enough pressure so that he is eased off the ball or cant get a decent head on the ball.
I know we are shit at the moment but these are worse than us and with Goodison rocking and the players determined???? to make up for recent performances we should get that belief back.
What do you mean nurse "this is Everton we're talking about".
Kieran Kinsella
39
Posted 29/11/2017 at 03:56:09
Allardyce may work okay with the people we have.
Sigurdsson does very little in open play but is a dead ball specialist right up Sam's alley. Stick Rooney, Calvert-Lewin and Niasse up top.
Remind Jagielka and Williams to tackle and rely on Pickford punts for creativity. You can stick any old jokers in midfield... Maybe even Klaassen since they will never have the ball anyway.
Buy Deeney or some other lamppost in January and Sam will be all set.
Graham Hammond
40
Posted 29/11/2017 at 04:06:31
Jay, last time out we played Southampton (again not Real Madrid) and we got battered as you no doubt are well aware. Yes, Andy Carroll IS a big lump and the only big lump we have to challenge him adequately is Michael Keane and he is out injured at present. Even when fit, he has increasingly shown he is not up to the task. Holgate, Jagielka and Williams aren't up to man marking Carroll either. I agree with you, cut out the crosses and forward balls and he will be useless, trouble is, we have failed all season long to close down and cut out crosses and there lies much of the problem. I very much doubt Goodison will be rocking, I suspect those at the game will be griped by fear, the team will have to give supporters something to shout about early doors to get the place rocking, we need genuine work rate, commitment, endeavour and intelligent movement off the ball from the outset, all things we have sadly failed to deliver all season long.
John Pierce
41
Posted 29/11/2017 at 04:15:16
Any announcement before the game will destroy the atmosphere under the lights should it be 'he who should not be named'.
Off into NYC to watch tomorrow, I'll be attending a wake, remembering the good times and drinking to forget.
Jay Harris
42
Posted 29/11/2017 at 04:19:44
Can't argue with that, Graham, but this game is a watershed for the club and certain players' careers and I just hope we can at last do the walk as well as the talk with the team we put out tomorrow, allied to a patient and supportive Goodison Park crowd against the team we have beaten most often in the Premier League.
One of the big issues for me is how deep we have been defending which brings its own pressure. I'm hoping Moyes will revert to type tomorrow and tell them to concentrate on defence which will give us a chance to get some possession and confidence going and not give up the first goal.
Steve Bingham
43
Posted 29/11/2017 at 04:30:25
I will never attend a game as long as that man is our manager and I am fully aware that my few hundred quid a year will not be missed by the club but for for goodness sake what the hell are the board thinking ?. I truly cannot believe this pantomime! Maybe a mass boycott at his first home game might get the message through! They have made us the absolute laughing stock !.
Graham Hammond
44
Posted 29/11/2017 at 04:44:11
Jay, clearly you are right in saying this game is a massive watershed fixture. I am not convinced we will have sufficient players on the park tomorrow who genuinely are 'up for it' and grasp exactly where we are at, I hope I am wrong and the team finally steps up to the plate. I think the fact we are at home under the lights is a massive bonus and a bit of much needed good fortune. I hope the crowd are patient and supportive but for me that will require all eleven to put in a shift, we will see. Here's hoping that in about 18 hours time we will both be much happier!
David Hayes
45
Posted 29/11/2017 at 05:28:04
To say , that's it and really mean and feel it in your heart, is not a futile , empty gesture.To have gone through a lifetime of passion supporting EFC, to have it snuffed out, for good should not be smirked at but felt like the loss of friend. SHAME on all who pretend not to understand.
Bob Parrington
46
Posted 29/11/2017 at 05:42:29
Steve,
Shit! Surely not Allardyce. OMG there is death after death. He's in his bleeding' mid-60s FFS. I'm 69 and so I know what happens as you get in to this age zone.
Please Moshiri, don't do it!
Bob Parrington
47
Posted 29/11/2017 at 05:46:37
Graham – If Carroll plays, we will need somebody staying on his feet to give Jags and Williams any chance of stopping him from heading goals! The pair have been useless against crosses all season long and before!
Phil Sammon
48
Posted 29/11/2017 at 05:58:21
We are such a mess we need one of two managers. The first type, and surely everyone's preference will be an accomplished and ambitious manager able to inspire the players immediately and oversee a much needed revolution. Unfortunately that man is likely to be untried in the Premier League and if he isn't an instant hit, he could well end up in a relegation scrap.
The second type, I'm afraid to say, is Sam Allardyce. He knows the league, he's a safe pair of hands. He will put his arm around those who need it, and fire a rocket up the likes of Schneiderlin. He'll utilise the full pitch and play two up front. I had my head in my hands when his name was raised, purely because I find him a particularly grotesque human. He's good at what he does. And he will definitely get the best out of Bolasie when he gets back. He's a Big Sam player if ever I saw one.
'Big Sam'...look at me getting overfamiliar. Let's stick to C*** Sam.
Laurie Hartley
49
Posted 29/11/2017 at 06:33:43
David (#31) – it would make sense to me to play a 6'-5" goalkeeper against this lot seeing as how both our centre halves are 6'-0". Whether it will happen or not remains to be seen.
Guy Hastings
50
Posted 29/11/2017 at 06:43:49
To paraphrase Reagan, just 'Win one for the Unser'.
Gareth Clark
51
Posted 29/11/2017 at 06:48:40
Pickford
Holgate Jagielka Williams Kenny
Idrissa Beningime Davies
Sigurdsson
Calvert-Lewin Sandro
Robles, Martina, Besic, Schneiderlin, Lennon, Vlasic, Rooney
Kevin Tully
52
Posted 29/11/2017 at 07:34:58
Sincerely hope St. David of L4 can get one last hurrah out of this mob of players. I can't even think about Moyes walking away with 3 points here, with that stupid grin on his face.
Tell Rooney you will cut his balls off if he goes in our half while we've got possession, and play Sandro as a proper No 9. At least the lad has energy. Double up on Carroll at set pieces and corners. Play Vlasic.
These are every bit as poor as us, must win.
Darren Hind
53
Posted 29/11/2017 at 07:38:54
Joe @1
Those who were around the local amateur scene in the eighties will tell you Sammy Lee is a very approachable guy with a proper sense of humour. Hugely popular... and a proven winner.
Don't let his connections with the RS cloud your judgement Joe (think Sheedy and Watson).
I'm concerned about Allardyce. I don't accept he guarantees safety. Nobody can, not given the fragile mind-set our players are in, but if that's who its to be, then let's at least give him a chance and not round on him after a couple of games as some did with Unsworth.
Steve @14
Dark times, but duty calls. Get your ass up to the old lady; you'll regret it if you don't
Derek Knox
54
Posted 29/11/2017 at 07:56:44
Why oh why does everyone in their suggested line-ups go for Schneiderlin?
He has been our worst player for every game, another thing that has shocked me, maybe that's a bit strong, nothing shocks me any more, is with Unsy, we have needed a team with fighting spirit in the last few games, he picks Schneiderlin and Mirallas, Calvert-Lewin and Martina on occasion.
Nothing against Calvert-Lewin, but the lad is not ready for a regular spot, let alone lead the line. Mirallas, quite often I have to really examine the match in detail to spot him.
In some ways I feel sorry for Unsy, but when he picks non-contributors regularly for a backs to the wall contest, I don't.
Steve Pugh
55
Posted 29/11/2017 at 08:19:34
To all those refusing to watch Everton while Sam is in charge; do I take it that, should miracles happen, we make it to the FA Cup Final, you won't be attending?
Peter Gorman
56
Posted 29/11/2017 at 08:22:47
Darren, 'proven winner' means sweet fa unless it is at managerial level.
Just ask fat Ronald.
Darren Hind
57
Posted 29/11/2017 at 08:26:20
Peter,
He won't be coming as a manager, that'll be the bigger fatter one.
Steve Foster
58
Posted 29/11/2017 at 09:05:41
Much as I don't care for the thought of Big Sam in charge of my beloved club we need something to happen to change things and quick!!
I am and always will be an Evertonian, no individual, Chairman, player or manager is bigger than the club. Whilst it seems to be a mess from top to bottom at the moment, no one will force me away from the club I love.
Managers and players come and go and we will all have our favourites past, present and future -love and support the the club and the badge nothing else matters.
Kim Vivian
59
Posted 29/11/2017 at 09:16:48
One thing we can be sure of...
If Allardyce does NOT work, with the mood among Evertonians, the sound of sharpening knives and scaffolds being built will ring loud over the roofs of the City.
It hardly bears thinking about. Koeman and Unsy will have had a joyride by comparison.
Derek Knox
60
Posted 29/11/2017 at 09:35:17
Kim, talking of scaffolds, tumbrels and knife grinding/sharpening, do you know that you can't hanfg a man with a wooden leg!
You have to use a rope!
Might as well have a laugh, we could be in tears come the end of the week.
Steve Bingham
61
Posted 29/11/2017 at 09:39:51
Steve @55
Yes you are correct I will not attend any game if that crook is our manager.
Chris Gould
62
Posted 29/11/2017 at 09:59:02
We can expect a few poor performances and results before Allardyce has the players drilled and used to his system. It will give many an opportunity to get their knives out early.
If Sam is the man, then we need to get behind him and accept that it will take a while for his methods to work. We will have to suffer further tough times, but, with Allardyce as manager, I fully expect us to get a win or two against the top 6. Maybe even away from home!
Ajay Gopal
63
Posted 29/11/2017 at 11:21:49
My team for Unsy's last game as manager:
Robles (bigger physical frame)
Kenny Jags Williams Davies
Baningime Rooney Besic
Siggy
DCL Sandro
Subs: Pickford, Holgate/Feeney, Martina, Gueye, Vlasic, Lookman, Mirallas
All the best, Unsy! I hope the boys play well enough for you to leave with your head held high.
John McFarlane [Snr]
64
Posted 29/11/2017 at 11:57:29
I just wonder, regarding all the negative comments on ex Liverpool players having a connection with Everton.Did Manchester United supporters hold the same view, when Matt Busby ex Manchester City and Liverpool player was appointed Manager?
Richard Reeves
65
Posted 29/11/2017 at 11:57:52
If there is anyone who looked like he didn't rate Unsworth it's Williams. It's bad enough that his defending is non existent but his body language on and off the field has been terrible as that press conference where he sat alongside Unsworth a while ago proved.
Maybe he'll get his game together for the next manager along with the snide Schneiderlin but if I was Unsworth I'd keep them well away from the first team.
James Power
66
Posted 29/11/2017 at 13:20:37
I have been through the emotional mill on this one and have come out the other side. If Sam is the guy then he is the guy. I don't like him (or at least what I know of him, which to be fair is not much if we are relying on the media for total truth) but I don't have to like him to support Everton FC.
I am supporting Everton and this means that I take as emotional baggage to the game all things good and bad.
I take Alan Ball, Kendall, Latchford, I take the team of the 80s in all their glory.
I take Stuart McCall and Barry Horne.
I take Brett Angel and Earl Barratt.
I take the last gasp 3-2 v Wimbledon and I take the Dogs of War.
I take Carl Tiler, the Dome, Joe-Max Moore and Bob the Pole.
I take Moyes and all his good, bad, and cowardly.
I take Mad Bobby brown shoes and 'but okay' Koeman.
I take fans who have shared their food, Bovril drinks in the Bullens Road Stand with dad and steak and kidney pies.
I take food poisoning from the sausage rolls.
I take the idiot who bollocked everyone in the queue at Club Wembley v Chelsea for queuing up like civilised humans and proceeded to piss in the sink with kids looking on (scumbag just in case you were unsure and a blue).
I take perennial relegation battles and agent Johnson, knife to a gunfight and glory of glories in Rotterdam. I'll take my son (even though he prefers rugby) and I'll take all my mates.
And if I can take all that and so much in between, I can take Sam (god I can take two Sams) for they are not Everton, they will be part of it, part of a rich and diverse history.
Who knows what marks they will make. For we are Everton, I am Everton and love or loathe, I am here, for as long as I can be, for as long as they'll have me.
Tony J Williams
67
Posted 29/11/2017 at 13:29:26
It's a fucking nap that we will be giving Moyes his first 3 points of his new Premier League era.
I'm so done with this shite.
Justin Doone
68
Posted 29/11/2017 at 13:50:43
Sack the board, sack Sam.
As for tonight, I hope Unsy sticks to his word and those players who have let him down are not in the squad, ie, Williams, Schneiderlin.
Go 5-3-1-1, play Niasse and Rooney up front. Midfield of Davies, Baningime, Gana. Back three of Holgate, Jagileka and Keane. Wingback Kenny on the right. His crossing is one of his biggest attributes don't shunt him left nullifying that. Left side, try Lennon for pace or one of the kids.
Calvert-Lewin and Mirallas or Lookman in 2nd half up top to freshen up. Vlasic into midfield if we need to create more chances or when energy flags.
Do not try and fit young forwards onto the wings, asking them to track back. Do ensure two midfielders stay back and mark players tightly, go with runners.
Good luck – let's hope for a lot of effort, communication and stay disciplined for a decent win. Hope you enjoyed it, Unsy
Raymond Fox
69
Posted 29/11/2017 at 13:59:55
I'm afraid I can't see us winning this game. Carroll looks certain to score because we can't deal with crosses. That's how I see it anyway, they will get at least one goal, but who's going to score for us?
I'll be bringing all my lucky charms with me to the game, but I still don't fancy us. I desperately hope I'm wrong, of course, because we need some points badly.
We don't need all this moaning about it could be Allardyce – good enough for England but beneath us. Get a grip – you sound like a bunch of Sunday School teachers. Get behind him and judge him on what he does here.
James Power
70
Posted 29/11/2017 at 14:01:22
Justin, Niasse is banned and Keane is injured, as is Holgate.
Sorry for your chips; didn't mean to piss on them.
Brent Stephens
73
Posted 29/11/2017 at 14:45:12
Everton confirm. And Unsworth manages tonight's game.
Justin Doone
74
Posted 29/11/2017 at 14:59:52
I'd rather have no Keane and Holgate than Williams pretending to be there. At least we will know someone has to cover. That someone should not be Schneiderlin he can't cover a bed if you handed him the sheet.
Not for this game but we need to try and get Galloway back, I think he's a top defender, left-footed and deceptively quick.
I heard both Keane and Holgate are due late fitness tests but if we can't make a back 5 then it will have to be 4-5-1. Left to right:
Martina, Jagielka, Holgate, Kenny.
Mirallas, Baningime, Davies, Gana, Lennon.
Rooney.
Preference for Kenny to get forward and deliver quality crosses. Martina to stay back, defenders shuffle over if needed.
Baningime and Gana not to cross the half-way line and fill in the gaps behind wingers.
I'm a massive fan of Davies, a real box-to-box midfielder. He needs to time his runs well and not pick up an early booking but definitely needs to get in and around the opposition box.
Nothing in the goalkeeper for me. Both can play well but also guilty of mistakes and passing to defenders putting them in trouble. Just clear the ball if under pressure and stop racing out of goals. Let the defenders do their job. It's far easier to score in an empty net!
Tbh, I'd be happy with a 0-0 but yes I think Carroll and or Antonio will score for them.
NSNO it isn't but I think 3 quality signings LB, CB, CF will make a massive difference. Even Sam can get a couple of good defenders who will improve us. Kone at Sunderland?
As for a Sam centre-forward, under the next manager they could always be Plan B.
Sack the board and Sam has pre-January to prove he can improve the the current team. If he can't do better than Unsworth, get shot asap.
Robin Cannon
75
Posted 29/11/2017 at 15:34:17
Any thoughts on what tonight's atmosphere is going to be like? Curious what the reaction to Allardyce news will be.
Les Martin
76
Posted 29/11/2017 at 16:15:23
Whoever is the new manager, and "It's beginning to look a lot like Allardycemas!" we should get behind them and that includes Sammy Lee if he comes.
Players and Managers swop clubs, hell... we have had several Liverpool players on the books and vice versa.
Results and the end of season position is what we need to be concerned about.
Big Sam's methods work and he will get the best out of what we have and identify what we need. He is at the biggest club of his career with the best financial clout he has ever had, he may yet prove worth every penny of whatever he is being paid.
Chill, things can only get better!
John G Davies
77
Posted 29/11/2017 at 16:25:34
Raymond (#69),
We have got to set up to stop the crosses.
Southampton overloaded us down the right side in the first half them did the same down the left side in the second half. Unsy didn't react to that on Sunday. He will have to tonight or it's another defeat.
Darren Hind
78
Posted 29/11/2017 at 16:32:14
I suspect all thought of Sam Allardyce will be put to one side tonight Robin.
There is an even bigger Villain in town tonight and the thought of him getting out of jail at our expense is unthinkable.

John G Davies
79
Posted 29/11/2017 at 16:39:05
I second that 100%, Mr Hind.
Allardyce would be at the bottom of my list as replacement manager. I wouldn't swap him for the Ginger Minge though.
Paul Tran
80
Posted 29/11/2017 at 17:03:16
Allardyce wasn't my first choice, but as I stated a couple of months back, I've always been curious how he might get on at a bigger club. I'd ignore Newcastle, as he wasn't Ashley's man.
I saw him getting interviewed and asked about us, everything he said made sense. He'll get them fitter, he'll organise them, make us harder to beat. Will he go beyond that, who knows? Handsome is as handsome does.
Personally, I'm happy with Lee coming. As Darren Hind mentioned, good coach and known for being a decent bloke back in the day. If Koeman had brought him up from Southampton, things may have turned out differently. I've enjoyed watching Morrissey, Sheedy, Harper, Watson, Ablett, Beardsley without losing the plot, this is no different.
I'd love to be there tonight. Unsy deserves a rousing send off and a stellar performance from the players, some of whom will soon regret their actions and realise that sometimes you should be careful what you wish for.
After my enthusiasm over the last two appointments, I'm finding my relative indifference to this one quite reassuring. Maybe we'll be pleasantly surprised?
As ever, it's going to be interesting. Enjoy the ride!
Derek Knox
81
Posted 29/11/2017 at 17:09:03
With all the 'excitement', I temporarily forgot about the match tonight. I just hope he doesn't have passengers and ball-watchers as we need a sleeves-up, socks-down mentality to stop the rot.
I believe Fat Sam is there in an observation role; I hope they got his ticket money off him. Enough freeloaders on the books already.
It would be a nice send-off for Unsy to sign off with a win, although in a way, he will be gutted if we play well and win convincingly.
He has contributed to his downfall, in my opinion, like I have said before, by his team selections, and taking the reins till the end of the season, but the experience may hold him in good stead for the future.
Eddie Dunn
82
Posted 29/11/2017 at 17:40:59
Lyndon, I most certainly would not play Schneiderlin after yet another anonymous performance at St Mary's. It will be interesting to see if the players can muster a real effort on Unsworth's last game, knowing also that the new man is watching.
I hope we can win but have been let down so many times by these players that I hold out only minimal expectations. I do think that the club have made the right decision at this moment, and hope to be pleasantly surprised at how Allardyce gets us playing.
I do hope all of the suicidal, hysterical and underwhelmed members of ToffeeWeb can return to the fold and get behind the team and the new staff. In the meantime, good luck to Unsworth who might have made some weird choices but he has tried hard, of that I am sure.
John Keating
83
Posted 29/11/2017 at 17:57:43
Doesn't matter what team he puts out to be honest apart from Pickford and the other youngsters they're all a disgrace. I hope for a draw but expect 2-0 or 3-0 to the Hammers.
It will take months to turn this lot around. As long as we do before the last day of the season.
Well, lads, unlike quite a number of our fellow supporters, I am just about to leave for the match and will be interested to see how many seats are empty.
I support Everton Football Club and, although I will call every player who doesn't give 100% for the shirt, they are still part of the Club. Oh, and my support also goes to our new manager.
Darren Hind
84
Posted 29/11/2017 at 18:16:00
"We have got to set up to stop crosses coming in"
"Unsy didn't react to that on Sunday"
You have to laugh don't you, Koeman didn't replace the left back who's nearly as old as me and brought in a journeyman right back when he heard his regular right back would be out for a year. The oldie gets crocked, We end up having to play a right footed kid on the left and a winger as right back... yet it was Unsy who "didn't react on Sunday"... Genius!
I`d love these footballing Einstiens to get the team up they would select rather than wait and criticize whichever team is picked.
We have wide men who can't track back and central defenders who cant get out wide to meet danger. We must be the most ill-equipped team in competition to stop crosses coming in.
Jagielka needs to grow a pair. He needs to push his unit up by 15-20 yards. They won't be scoring from crosses if their forwards are outside the box.

Mike Hughes
85
Posted 29/11/2017 at 18:26:51
I agree with others that this 5-comment rule is a bit crap, particularly when the subject is potentially such a pivotal one in our history. There were a few comments on the other main thread today of a dim-witted / drama queen nature that it was best just to ignore.
However, at the risk of sounding like Jeremy Corbyn, I wanted to reply to Eddy Bernard on that thread who wrote:
This is what Big Sam said 2 weeks ago:

"I decided it was probably better it wasn't me. It would have been a fabulous job but it just didn't feel right. I think when you're in my position, you want people to be decisive & feel like they want you. I didn't get that feeling overall."

I'm guessing a £6mill deal made it feel just about right.
Eddy - my take on that comment was that Allardyce was using a tactic known as brinkmanship; it worked.
The fact that he employed a winning tactic is encouraging. Then again, in the opposite corner was the full cognitive power of the EFC board so I won't get too excited yet.
And the £6million? Why not? Others who have underperformed have taken at least that. Wouldn't any of us?
I wish Sam Allardyce well based on his present standing as the manager of EFC.
He seems a good judge of our board with his comment on decisiveness.
John G Davies
86
Posted 29/11/2017 at 18:36:33
Sky commentator, Alan Smith:
"Southampton are toying with Everton down this left flank. They did it down the right flank in the first half.... Everton look seriously under prepared"
Now I don't need a title-winning centre-forward to tell me what my eyes can see, but I do agree with him.
Jagielka needs to push his unit up 20 yards? What to the halfway line?
Lanzini and the other speed merchants would really enjoy that.
Genius or what. 😁
I will if you will. Go ed – name your team and mine will follow.
Darren Hind
87
Posted 29/11/2017 at 18:47:49
Alan Smith Eh? Hehehe... explains a lot.
I don't expect him to realise that Unsworth was without Funes Mori, Holgate, Coleman and that he lost Baines very early on and then Keane. but I do expect an Evertonian to realise the situation... Except of course the ones who are determined to clear Koeman of the criminal way he left this squad.
I don't need to name a team, I recognise the manager is selecting within the confines of a straight jacket, but those who criticise like you have should have the courage of your convictions and show us how you would "prevent crosses coming"? in with this group.
Good luck with that one. I'm off to support the boys... whoever plays.
John G Davies
88
Posted 29/11/2017 at 18:48:44
Bottle FC job. Have you applied?
Phil (Kelsall) Roberts
90
Posted 29/11/2017 at 19:01:43
I do love the posts on here about sacking the board.
Guys, I know you own about 90% I this organisation but would you please leave and hand over to other people to manage your investment.
Right!
Talk sense people.
John G Davies
91
Posted 29/11/2017 at 19:02:42
http://www.bootlefc.uk/
Could do with improving this team tactically.
You de man with your tactical genius
Ian Bennett
92
Posted 29/11/2017 at 19:05:04
That back 4 is an absolute joke.
Jackie Barry
93
Posted 29/11/2017 at 19:06:47
Yep, the back line is a joke but at least Schneiderlin and Mirallas are not starting.
Nigel Munford
94
Posted 29/11/2017 at 19:06:52
The fact that Williams is in it is the joke, but I guess there isn't a lot else, what with injuries and the fact that inept transfers in the summer didn't strengthen the defence.
James Ebden
95
Posted 29/11/2017 at 19:07:09
Shit line up. Schneiderlin should be no where near our team, play Baningime instead. And Davies is a headless chicken just waiting for a red card.
Least they aren't playing Andy Carroll, he would destroy our defense.
Chris Watts
96
Posted 29/11/2017 at 19:08:54
Even Sam might have second thoughts after seeing that back 4. Surely the worst fielded in the Premier League all season. And Rooney out on the left. Oh lordy...
Neil Gribbin
97
Posted 29/11/2017 at 19:08:55
Not impressed with the line-up, but to be fair to Unsworth, we have got no defenders. If we knew we were not signing a left back, why wasn't Garbutt registered? Why send loads of players out on loan? What a joke. An absolute joke...
Chris Watts
98
Posted 29/11/2017 at 19:12:27
Crikey, just looked again – this is the worst 11 we've fielded since Osman and Neville in midfield but at least the defence was solid.
This team has no pace at all. Anywhere.
Andy Crooks
99
Posted 29/11/2017 at 19:21:52
Darren Hind, I have disagreed with you often but you are posting some sound stuff. David Unsworth, had he been given a contract would have had authority and respect, instead he was hung out to dry.
Also, had he been given a contract and failed, he would have had the integrity to walk away without bleeding the club dry. These are desperate days for our club, brought about by, and yes I backed him, the appalling Koeman.
The last six months stink. There is something rotten at our club and the admirable Unsworth deserved much better. However, this is where we are and now I support our new coach one hundred percent.
Let the players find some pride, dignity, decency, balls and integrity. Do it tonight for David Unsworth. An Evertonian. They are hired hands so let them earn their money just this once.
Paul Gallagher
100
Posted 29/11/2017 at 19:22:53
That is a grim line-up, defence looks like it wants to give away goals for fun. Unsworth you would be forgiven if he wanted to give a Fuck You to the board.
Criminal not having a natural left back in reserve. Desperate times playing Williams – surely even Besic would be a better option. Calvert-Lewin is out of his depth atm in the Premier League. What does Sandro need to do to get a game.
I can see West Ham scoring 3 tonight. I can't see how we will score. Unless with Allardyce named as our manager, it might spur these overrated prima donnas put a shift into impress.
Andy Crooks
101
Posted 29/11/2017 at 19:26:06
What is the line-up?
Paul Gallagher
102
Posted 29/11/2017 at 19:28:42
Pickford, Kenny, Holgate, Williams, Martina, Davies, Gueye, Lennon, Sigurdsson, Rooney, Calvert-Lewin.
Andy Crooks
103
Posted 29/11/2017 at 19:33:02
Thanks, Paul, sounds okay to me considering the alternatives. We will win for David Unsworth.

Nigel Munford
104
Posted 29/11/2017 at 19:33:14
Who's Captain in Jagielka's absence? Anyone know?
Joe McMahon
105
Posted 29/11/2017 at 19:34:34
Who's gonna keep Carroll quiet? I know we don't have many options, but I'm nor sure Calvert-Lewin is gonna cut it at this level. Moyes is very lucky to be playing Everton at the moment.
Jay Harris
106
Posted 29/11/2017 at 19:39:37
Would have thought Vlasic and Baningime would have been starters.
Beni has been much better than Tom this season.

Nigel Munford
107
Posted 29/11/2017 at 19:41:18
Joe, I'm sure Holgate will... err, hang on a minute, maybe Williams will... err, oh dear!
Mark Murphy
108
Posted 29/11/2017 at 19:42:23
I thought Carroll was out?
And is Jags injured, banned or "rested"??? (Dropped)
Joe McMahon
109
Posted 29/11/2017 at 19:46:23
Nigel Munford - Ha Ha, love it. I was hoping Robles was going to be selected, just for his height. Lot of crosses in the Everon box tonight me thinks.
Alex Mullan
110
Posted 29/11/2017 at 19:50:02
My God... Williams and Martina are starting. This could be a massacre.
Terry White
111
Posted 29/11/2017 at 19:58:01
Alex (#110), not sure who you expect to play given our injuries. Who would you have picked with Jagielka, Baines and Keane all injured?
Justin Doone
112
Posted 29/11/2017 at 20:07:01
It may be a joke but I'm not laughing. Unsy has got it wrong again.
Williams should never play for us again, why has he not been dropped from the squad along with Schneiderlin?
Rooney on the left? It may be 4-5-1 but the lack of discipline and pace in the team will make it 4-3-3.
To much space and time for West Ham. I'll go 1-3 being generous that we score a goal.
I know we all wanted Unsy to succeed but being realistic it was never going to be easy.
Sack the board, start the search for a manager again because the useless eejits have got it wrong again for the 3rd time in 5 years. Unsworth excluded on his temporary appointment.
I can see similarities to us and Blackburn. Finally got investment but he's apparently clueless. Big Sam can leave a mess behind and Mosh man can say he's tried, spent millions but time to pull the plug.
Money wasted is not invested but at least he's cleared our debts!? Maybe in another 5 years we can dream of having ambition again.
Add Your Comments
In order to post a comment, you need to be logged in as a registered user of the site.
Or Sign up as a ToffeeWeb Member — it's free, takes just a few minutes and will allow you to post your comments on articles and Talking Points submissions across the site.