Gueye sidelined by 'muscle tear'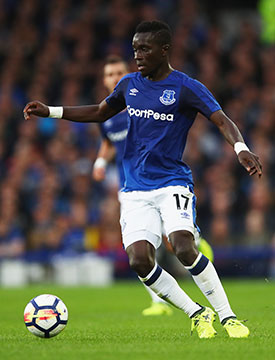 Idrissa Gueye is expected to be out of action for around three weeks, according to his international manager, Aliou Cisse.
Cisse revealed to reporters yesterday that the Everton midfielder arrived at Senegal's training camp with a "muscle tear" which, given his prior injury this season could be a recurrence of a hamstring problem.
"My squad is almost complete, but Gana had a muscle tear when he came over," he said. "I had wanted him to be in my team, but I think he will be out for three weeks.
"I wanted him to come over with the rest of his national teammates, so we could assess his injury. He was able to do so."
If the assessment from the Senegal national team's medical staff is correct, Gueye would miss his country's friendlies with Uzbekistan and Bosnia-Herzegovina and the Blues' upcoming home games against Manchester City and Liverpool.
---
---