Everton pull in almost £130m from 2017-18
The details of the Premier League prize money distribution for the season just finished has been released.
In total, Everton will earn £128,010,622 for 2017-18, with a little over £25.1m in merit payments for finishing 8th.
The club earned almost £22.5m in facilities fees from live TV broadcasts in the UK and will also receive the fixed, equally shared payments for domestic TV (£34.81m), overseas TV rights (£44.77m) and "central commercial" revenue (sponsorships, £4.84m).
The club's earnings for the season are around £21m less than Champions Manchester City and roughly £35m more than bottom club West Bromwich Albion.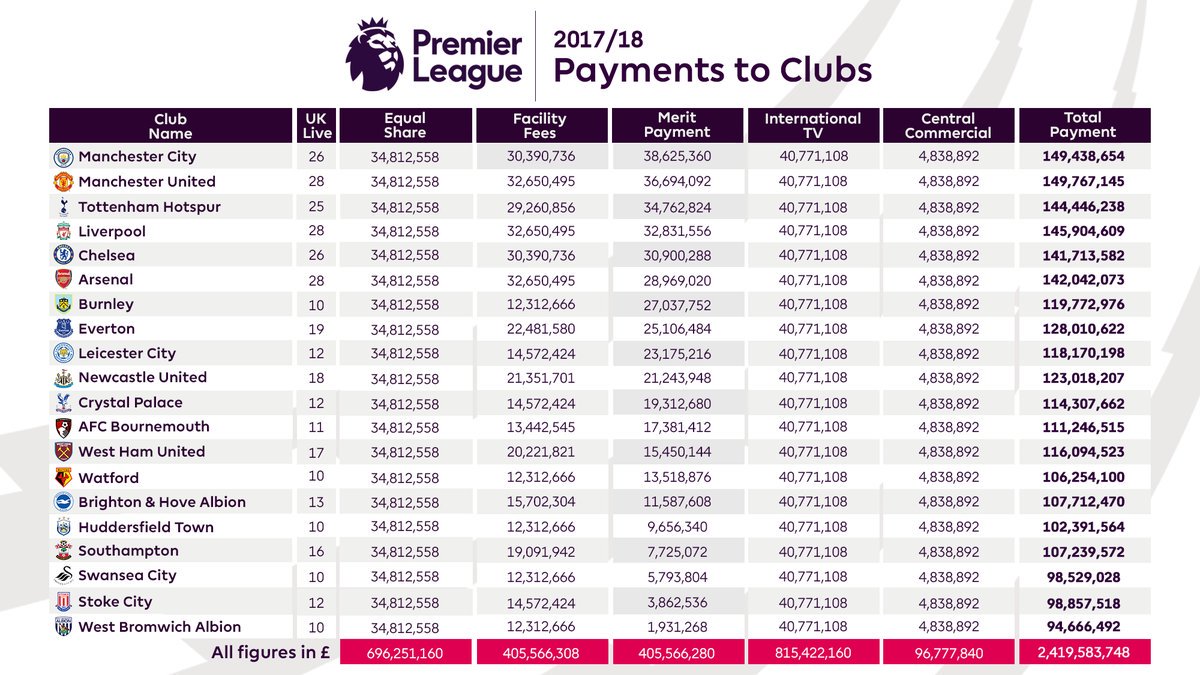 @copy; Premier League
---
---