Allardyce: Managers are casualties of instability in football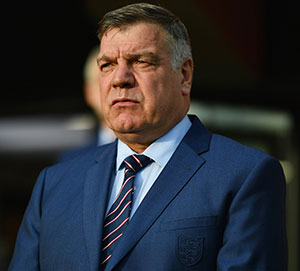 Sam Allardyce was back on the radio today to express his disappointment at being sacked by Everton this week, still insisting that the majority of Blues supporters were behind him.
The 63-year-old was formally told in a brief meeting with Farhad Moshiri in London on Wednesday morning that he was being relieved of his duties a year before his 18-month contract was due to expire.
With the news breaking on the major newspapers' websites late on Monday night, Allardyce says he knew he was going to be dismissed prior to seeing Everton's major shareholder but painted himself as the victim of the instability of the modern Premier League game.
"It seemed to be done and dusted through the media before I met Farhad Moshiri," Allardyce said on talkSPORT. "I think it was out there in the open for a couple of days. That leaves you with the certainty of what was going to happen.
"My meeting with Farhad Moshiri was amicable. We conducted ourselves amicably, but I expressed disappointment," continued Allardyce who 24 hours earlier had made known his disgust that he and his team were not informed by the Everton hierarchy of the various boardroom changes that were announced on Tuesday.
"There's a huge pressure on a manager and that's growing because of the money. It's brought more instability and the people who have suffered more is the managers and it's not always their fault."
"I think there were certainly more Everton fans who were happy with what we were doing and going in the right direction than the ones that weren't.
"Those who show discontent are the ones who are more open and vocal about it. I would say most of them didn't want me out.
"Not everybody has the same opinion, I accept that. Moving forward, Everton need to build a team and move forward to grow with the stadium being built.
"The club are moving in the right direction. I'm not a part of the club anymore, but I wish them all the best for the future. There's little you can do other than move on."
---
---