Brighton & Hove Albion vs Everton
Saturday, 10 April, 2021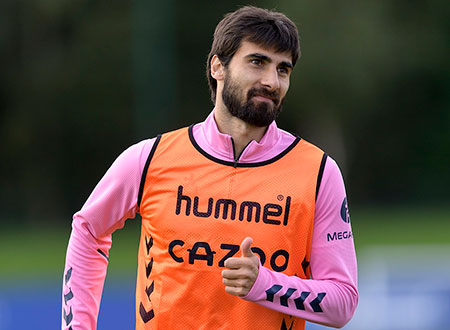 Updated Everton travel to the south coast to face Brighton on Monday as they rapidly approach the "last chance saloon" where their Champions League hopes are concerned.
Carlo Ancelotti has been realistic about his team's prospects of finishing in the top four this season and described it as "a dream" rather than a goal and the Blues' terrible home form looks likely to put paid to that dream. The draw against Crystal Palace last Monday extended their run to just one win in eight at Goodison Park and left them in eighth place heading into the current round of fixtures.
Results elsewhere, which, so far, have seen Liverpool and Chelsea take all three points, mean that Everton have to beat the Seagulls to ensure that the game in hand they have over the teams above them still carries some weight. However, a victory is also vital if they are to preserve any kind of momentum in terms of the fight for either a Europa League or Europa Conference League place.
As has been the case for weeks now, Ancelotti has injury concerns with which to contend, particularly in midfield. André Gomes won't be involved at the Amex Community Stadium after he tweaked a hamstring in the 1-1 draw with Crystal Palace. The Portuguese had to be withdrawn from the action against the Eagles after just half an hour and Ancelotti confirmed on Friday that the injury will keep him out of the next fixture.
Jordan Pickford is also unlikely to feature after Ancelotti suggested that he is not yet 100%. That will see Robin Olsen continue between the posts.
The manager had better news with regard to Allan and Alex Iwobi, both of whom missed the Palace match with minor problems. Ancelotti said that both had trained normally this week and will have their fitness assessed before a final decision is taken on the matchday squad over the weekend.
Assuming Allan is fit and Jean-Philippe Gbamin isn't to be risked from the start, the Brazilian could be a straight swap for Gomes and Gylfi Sigurdsson could be named among the substitutes again to provide a rare option off what has become a very youthful and inexperienced bench.
James Rodriguez is expected to be fit to play and his role in helping Dominic Calvert-Lewin and Richarlison quickly rid themselves of the frustration they experienced with those costly missed chances against Palace has the potential to be crucial.
At the back, there could be changes made to accommodate Ben Godfrey who was left out of the starting XI to make way for Michael Keane to return and reunite with Yerry Mina.
While Everton have struggled to find an identifiable style under Ancelotti, Brighton under Graham Potter have built a reputation for playing free-flowing, highly attractive football, with only the ability to consistently put their chances away up front perhaps standing between them being a top-half side.
That openness is what the Toffees exploited very effectively at Goodison Park in the reverse fixture in October in a 4-2 win despite Potters men playing pretty well on the day and Ancelotti will, no doubt, be looking for a repeat of that performance, one in which James scored twice and ran the show.
Should Everton manage to register what would be just their second home-and-away double of the Premier League campaign, it would also help soften the memory of one of the more painful results of last season when, thanks to an erroneous VAR call and a late Lucas Digne own goal, a fine goal off the bench by Calvert-Lewin went from being a potential winner to a mere consolation in a 3-2 loss.
Kick-off: 8:15pm, Monday 12 April, 2021
Referee: Darren England
VAR: Jon Moss
Last Time: Brighton & Hove Albion 3 - 2 Everton
Predicted Line-up: Olsen, Coleman, Mina, Holgate, Godfrey, Digne, Davies, Allan, Rodriguez, Richarlison, Calvert-Lewin
---
Reader Comments (363)
Note: the following content is not moderated or vetted by the site owners at the time of submission. Comments are the responsibility of the poster. Disclaimer
Stephen Vincent
2
Posted 09/04/2021 at 19:55:19
I'll be the first to say it, there is good news and bad news, the good news is Gomes won't be playing, the bad news is Iwobi is fit again.
Derek Knox
3
Posted 09/04/2021 at 19:55:47
Never like to hear about any of our players having an injury but this could be a blessing in disguise. I personally think he has been pretty useless since we signed him permanently, and even worse post injury. Apart from a two minute spell or so in games where he has split the opposition defence with a good ball through, that hasn't been capitalised on by DCL or Richie, his contribution over ninety minutes could be written on the back of a postage stamp, with room to spare.
Hopefully JPG will be able to start, in what I also envisage to be a difficult, but winnable game. I say winnable providing we take our 'A' away game to them, I think their own home form has been disappointing, as with many Clubs devoid of fans, so let's start putting a real good run together and see the season out with a flourish.
Gaute Lie
4
Posted 09/04/2021 at 20:32:27
Why did not Allan feature in the last game?
We could try Godfrey. I reckon he would do a job and perhaps he could get a goal in.
Neil Copeland
5
Posted 09/04/2021 at 20:48:20
Derek#2, I hope you are well mate.
I agree and was thinking the same thing. Probably more likely to have Allan, Davies and Siggy on from the start with JPG on the bench. Hoping he (JPG) will get more minutes in this one but not if it means he is being rushed, rather take it easy with him until sure of his fitness.
Lee Courtliff
6
Posted 09/04/2021 at 21:05:28
I've always liked Gomes. Thought he'd turn out to be a good signing.
But, this season he has really, really frustrated me. Two of his passes against Palace had me screaming aloud!! Not in a good way.
I'm actually glad he's not playing on Monday. Obviously I wish him well with his injury but his form just isn't good enough.
Paul Birmingham
7
Posted 09/04/2021 at 21:06:04
Stephen, Derek, Neil, agreed.
This is a must win game, and needs a good engine room, in midfield. Let's hope there's a positive reaction on Monday night at Brighton.
Derek Knox
8
Posted 09/04/2021 at 21:17:28
Neil @ 5, fine thanks Neil, trying to organise a TW Golf Day, see General Forum, can't remember if you said you played or not. It's when you look back at the points we have blown away and the GD which is ridiculous, you wonder without any cock ups where could we have been?
Brian Murray
9
Posted 09/04/2021 at 21:22:04
Lee. Post 6. I'm intrigued to know what you see in Gomes, before or after injury he hasn't got the pace and certainly not the mentality to survive in this league. Same with Bernard iwobi siggy and probably Keane, if any or all are still here end of summer then Moshiri needs to bin any contract offer to brands, Hard to get rid of these high earners but we have to take a hit and start again, Otherwise it will be 7 th or 8th until they have drained us till their contracts run out because no doubt our handy first 11 ( hopefully Aaron's ) can't or won't stay fit.
Neil Copeland
10
Posted 09/04/2021 at 21:25:35
Derek, I used to play but haven't done for almost 20 years now. Sounds like a great idea for a get together and sure it will be a day to remember for all involved.
Yes, very frustrating that we have frittered away so many winnable games. It seems ridiculous to say that we would probably be challenging City if we had won those games. The losses against Newcastle, Burnley, Fulham, Leeds and West Ham account for 18points!!!! I know all teams in the top half can make similar claims though. All we can do is stay positive and just hope they get the home form sorted immediately.
Si Cooper
11
Posted 09/04/2021 at 21:26:18
"Hopefully JPG will be able to start." "We could try Godfrey."
I expected to encounter the Gomes bashing (he can obviously now do no right in the eyes of some) but to find it alongside absolute flights of fancy.
Lay off the drugs lads.
Si Cooper
12
Posted 09/04/2021 at 21:34:42
What odds will people give me that JPG won't start this game, Godfrey won't be picked in midfield and that (barring injury) Gomes will still be starting games for Everton next season (because the manager rates him)?
Fran Mitchell
13
Posted 09/04/2021 at 21:39:43
I would like to see more of a Davies and Allen partnership.
If Doucoure was fit I'd like to see a 3 of Allan, Davies, Doucoure.
In his absence
A back 3 with 2 full backs, Allan and Davies with Rodriguez ahead of them. And a front 2.
Brian Murray
14
Posted 09/04/2021 at 22:06:54
Si Cooper. Post 11. I take no delight in criticism of any one in a blue shirt. Time and time again hi and his sidekicks have shown they are not the future for us if we really want to upset the kopite sky love in pundits. That's not some hasty opinion surely you can see with your own eyes who should be here after the window shuts. ToOn the hole the just bottle it and let us down with the odd exception. As I say we have a group with maybe Davies in it who can go the next level.
Paul A Smith
15
Posted 09/04/2021 at 22:21:30
Our luck stinks I don't care what anyone says. Gomes hasn't had the greatest of records anywhere when it comes to appearances and he barely hits 25 but we get one in and one out constanty when it comes to fitness.
Even Davies has had his niggles and missed games. The fixture piles ups obviously don't help but every one of our midfielders has missed a run of games at some point in the season.
Brian Wilkinson
16
Posted 09/04/2021 at 22:54:22
So have our defence and keepers Paul.
Colin Glassar
17
Posted 09/04/2021 at 22:55:04
Gomes was criticised at Barca for his inconsistency and we haven't really seen anything to challenge that.
A lot of players are slow but Andres is not only slow but his passing is often poor and he's very negative preferring to pass sideways or backwards.
Sorry Andres but you'll have to find another club but, I still prefer you to Iwobi.
Si Cooper
18
Posted 09/04/2021 at 22:57:15
Disagree Brian, on a number of points.
Firstly I think Gomes has been steadily improving for a few months now, and I don't get why some can't even acknowledge that. That suggests to me that once some people have seized on a 'whipping boy' they find it really difficult to see anything about that player objectively. Whether Gomes ever gets to a level where he essentially becomes irreplaceable at the sort of transfer fee level we operate at (due to FFP) is debatable but I think he is much more highly rated by the club than the supporters at the moment and they are the ones who see all of the players all of the time.
It's funny, because since a concerted 'back Tom Davies' campaign on TW that player seems to have become uncriticizeable. Not that I am saying I want people to have a go at Tom, I don't think he is playing at a level that deserves too much flak, but I do think that André Gomes is both more mobile and stronger than Tom and has actually been outperforming him recently.
This is obviously simply my opinion, but I don't think André Gomes deserves to be written off just yet and judging by his interactions with his teammates and the manager I don't think any of them have.
I do think it is unwarranted to have JPG ahead of him in your mental pecking order when he's hardly kicked a ball for us. When I see posters who seem to automatically think we would be better off with JPG starting than Gomes I can't take them seriously.
Si Cooper
19
Posted 09/04/2021 at 23:07:09
Colin, I don't think Gomes is particularly slow and I don't think he 'prefers' to pass sideways or backwards. On Monday, up until his injury, he was pretty effective in closing players down and I'm sure the vast majority of his passing was positive. He was much more influential than James and Tom Davies up to his withdrawal.
That came after a succession of about half a dozen games where I personally reckon he has shown slow but steady improvement in a variety of things, including his mobility, competitiveness and that elusive consistency (which is a common fault in any case).
Tom Bowers
20
Posted 09/04/2021 at 23:13:37
Gomes is a decent player but is part of a midfield contingent that has had up and down form all season and has resulted in Everton looking very ordinary even against ordinary opposition.
Davies is not top drawer but works hard and Gbamin will need more time coming from the bench.
Doucoure is likely to be back in 3 weeks but really by then the season is almost over and he may not be worth risking.
Who knows what has happened to Allan but the other two, Iwobi and Gylfi just don't cut it often enough.
James is back and may help with getting something moving up front but it will be another tough game on Monday although one good thing--it is away !
Colin Glassar
21
Posted 09/04/2021 at 23:15:18
Si, I hope you're right. I would say he's better than Tom tbh.
Rob Dolby
22
Posted 09/04/2021 at 23:26:38
When we signed Gomes on loan he looked like the real deal to me.
Everything went through him, players looked to him first and he did well. I just thought that he needed better players around him than what we had.
Fast forward 18 months and he is a shadow of the same player. He has never been quick but he looks like he is running in diving boots. I still think that he is a decent footballer but the prem is too quick for him.
It's got to be mentality when a player signs on loan, looks fantastic then looks average when fully signed on.
Davies, Allan and Gbamin or Siggurdsson on Monday night. Rodriguez subbed around 65 mins.
Si Cooper
23
Posted 09/04/2021 at 23:27:51
Colin, Tom gets some development time because of his age but he still needs significant improvement. Gomes should be at his peak but the leg break obviously set him back a long way. He could still be at his peak after a proper pre-season this year.
I just don't think we are going to see a big clearout of those who the manager has chosen to rely on for the second half of the season. I could easily be wrong, and there may be a load of better midfielders to pick from in the summer, but I just don't think moving Gomes on is something the club is focussed on. How many new players would people like to see being integrated into the squad all at once?
Si Cooper
24
Posted 09/04/2021 at 23:34:17
'he looks like he is running in diving boots' - possibly up to two months ago I would have had little problem with that statement. Now it just grates.
Have we got any statto types who can actually tell us how 'slow' André Gomes currently is because it is a criticism that seems overblown to me?
Rob Dolby
25
Posted 09/04/2021 at 23:42:38
Si I agree, I can't see a massive clear out in the summer. Not many clubs can afford what we pay.
I reckon Sigurdsson will get a new contract. Bernard, Tosun, Walcott, Bolase, kenny, kean and Besic will move on.
If Moshiri is serious about making us challengers he has to bankroll Ancelotti in the summer. Otherwise we may as well have a Moyes or Dyche type in charge.
I would like a new right back, 2 wide midfielders and central midfielder all with pace. So 4 first team ready players anything more is a bonus.
Rob Dolby
26
Posted 09/04/2021 at 23:55:22
Si - Andre maybe the 2nd quickest of our midfielders behind Doucouré but that doesn't make him quick. Our midfield and team in general must be the slowest in the prem.
Maybe he looks slower as he isn't playing the holding midfielder role?
Dale Self
27
Posted 10/04/2021 at 00:33:10
Part of the problem is that there has been a constant rotation which has inhibited some chemistry from possibly developing. This was necessary to get the most out of a small squad but has been a real frustration when players seem like they don't know each other's tendencies. Gomes' form has been on the up but unless the team results go with it he gets slagged.
Until we find a durable midfielder that can find the through pass he is needed in the squad. He may not be your preferred choice but we do actually need him until the transfer market thaws out and that doesn't look to happen anytime soon.
Jay Harris
28
Posted 10/04/2021 at 00:36:10
Gomes is a symptom of our inadequacies in MF,
Gets caught too often on the ball and cant tackle meaning he cant play DM.
Cant score goals, lacks pace and is not box to box.
Decent passer of the ball but too inconsistent.
Conclusion not good enough for top Premiership clubs.
Derek Thomas
29
Posted 10/04/2021 at 00:37:15
He'll be missed, if only because we're not well off in Mid field.
If we could find 3 really decent replacements, then if Gomes, Siggi, Iwobi, Bernard and the other waste of space, wage stealing sicknote, Delph...and maybe even Davies, never kicked a ball for us again, I wouldn't mind one bit...but it never works like that.
Kieran Kinsella
30
Posted 10/04/2021 at 00:50:48
Derek 29
Lol about once a month someone on here reminds me Delph exists
Don Alexander
31
Posted 10/04/2021 at 01:28:03
The lad had a horrendous injury that must've had massive impact on his mind. How the hell he got running again so quickly is miraculous. He's recently conceded he's not as match-fit/recovered as he'd like to be and, fair do's, he isn't.
That said, he's clever. He instinctively disrupts opponents with the sly obstructions and "accidental" knocks that are so much a part of the defensive midfield armoury, he can certainly play a fabulous forward pass when the opportunity (alas rarely) arises, but he could certainly do with taking responsibility for shooting from outside the box. He has/had a powerful shot after all.
Be that as it may though, we were the wealthiest club interested in signing him and he, like too many others at USMFF unfortunately, probably recognise/d us as the pinnacle payers in terms of his contract - unless of course he now has it in himself at 27 years-old to at last come to be the sort of top-dog player we and Barca thought we saw in him.
Kieran Kinsella
32
Posted 10/04/2021 at 04:32:53
I think the real problem we have is that we don't have balance in midfield. Gomez got caught in possession a lot early on as he wasn't used to the speed and physicality of the EPL. He has improved a lot in that respect but as Jay says he doesn't score or get a lot of assists. Neither Doucure nor Allan score a lot or get assists either so we are looking at 75 percent of our midfield at best scoring 3 or 4 goals a season and getting a similar number of assists. If James could play 90 minutes 35 times a season, his fellow midfielders would still leave us short creatively. With him being a 60 minute 25 games a season guy it leaves us woefully short as neither Davies, Bernard nor Iwobi produce any more than Gomes, Allan or Doucoure. Looking ahead, I think we need to make a choice, keep Gomez and dispense with Duke and Allan or vice versa. I'm assuming also that at best Davies or Gbamin will be subs for whichever path we choose. But if we retain Allan, Duke, Gomez, Davies and Gbamin we are fucked because you can't have 5 or 6 first team midfield regulars who offer basically nothing offensively. They all have their attributes but as a group they lack attacking quality. That leaves us relying on James, our full backs or set pieces for goals. You're not gonna get top four with that.
Darren Hind
33
Posted 10/04/2021 at 06:21:25
Took an eternity, but..
"By George he's got it,. By George he's got it."
"Now once more where does it rain ?"
Took an eternity for the penny to drop, but even TW's resident Eliza Doolittle has finally worked that our midfielders offer next to nothing going forward.
Hope it doesnt take another 15 months for him to work out how hard it is to score from your own half.
Now come on Kieran. one more time.
"The rain in Spain falls mainly in the plain"
Again
Eddie Dunn
34
Posted 10/04/2021 at 08:36:56
I am with Si on the Gomes conundrum. he was classy when he arrived but with his potential partners in midfield, be it Tom Davies, Allan, Siggy or (schneides) the general lack of pace leaves all of them with fewer options. We have seen them all play sideways and backwards more often than forwards.
Gomes actually started the Palace game well and was linking up with James until injury struck.
The problems we have have been discussed to the n'th degree. The ponderous midfield, the deep lying defence and the various makeshift right wingbacks.
The problems are interconnected. Keane can't defend near halfway, we can't trust Siggy and Gomes on the park together due to a speed combination of a tortoise with his back legs strapped together.
Any of our midfield combos will look slow and it shows how much we have depended on the engine of Doucoure.
We will have to endure our ordinary midfield, our leaky right side and our deep-lying defence until we get more speed right through the team.
Expect a usual counter-attacking masterclass at Brighton. I am just glad we are away and won't be expected to blow them away with possession footy.
A clean sheet and a 1-0 win and Don Carlo will be looking good once more for his goal of seventh.
Danny Broderick
35
Posted 10/04/2021 at 08:53:20
Has a slower player ever pulled his hamstring? I'm struggling to think of one...
I'm not a massive fan of Gomes - I think he's too slow and plays a continental style, which doesn't work in the Prem. But one thing I will say for him is that he never goes missing. He just needs more aggression on and off the ball for me. More shots, more forward passes. He's not going to change now. But our alternatives are generally equally as bad, or worse. The quicker we can get Allan and Doucoure back on the same pitch, the better.
Robert Tressell
36
Posted 10/04/2021 at 09:01:34
That's right Keiran. It's ok to have a low scoring midfield trio if they work so hard it releases the front 3 and full backs. Gomes is too pedestrian for that. In fact, he's probably too pedestrian for the Premier League full stop. I had hoped he'd provide a bit of grace and class but, in truth, we're probably getting less out of him than we would get out of a player like Jeff Hendrick.
I do, however, strongly expect him to be at Everton next season on the basis that he will be on no other club's wish list.
Phil Bickerstaff
37
Posted 10/04/2021 at 09:11:32
Problem solved for our attacking players, Iwobi is fully fit
God help us
Jerome Shields
38
Posted 10/04/2021 at 09:22:36
I do think that Gomes has been making a contribution. He does get involved and his passing is his strength. He has always been a aggressive tackler and thankfully is not giving away free kicks in dangerous areas, which was previously a irritating part of play.
He was never going to be a player to build Everton's midfield around, as some seem to be disappointed that he isn't, or get goal's. His pace has increased this season he is rarely pressurised or caught in possession.
For me the disappointing part of his play is the lack of a final third pass or through ball. His role seems to be more a midfield holding player with a emphasis on ball recovery and pass to set up a playmaker. A playmaker is rare in the final third in the Everton squad. Everton still have a low pass completion rate in the final third.
Both Gomes and Soggy have improved under Ancelotti. The targets set for them are to under achieve on expectations , which seems to work IMO.
Martin Mason
39
Posted 10/04/2021 at 09:34:04
I believe that Gomes is a very good player who works very hard and is a good asset in the squad. The problem is that he isn't quite good enough for a top 4 club and that is how we must judge all of our players now if we want to become a top 4 club. My own feeling is that we don't have the resources to crack the top four in a league where top six is in reality a very good achievement the standard is so high now. We have no moral right to expect to be in the top 4 and we certainly aren't good enough yet to get there.
Tony Everan
40
Posted 10/04/2021 at 09:55:41
Forget Gomes he isn't irreplaceable, but good luck to him recovering fast.
More importantly we have Allan fit, him and Tom Davies means we have an engine room again in midfield. This is essential to our play with Doucoure out. ( Only Ancelotti will know whether to gamble on Gbamin , but I can't see him starting).
What's the team for Brighton, has anyone called it right yet this season? 4231
Pickford
Holgate Kean Mina Godfrey
Allan, Davies
Rodriguez Sigurdsson Richarlison
Calvert-Lewin
Christy Ring
41
Posted 10/04/2021 at 10:22:43
I thought Gomes was our best midfielder against Palace until his injury. He's our best playmaker, but needs a defensive midfielder beside him.
Against Brighton with James starting I definitely wouldn't play Sigurdsson, he doesn't offer anything different, just strolls around which is exactly what he did against Palace.
Paul Smith
42
Posted 10/04/2021 at 10:24:18
I like Gomes but he's limited and without dynamism which we lack throughout the midfield, James apart.
Just thinking about the situation. I have been a staunch supporter of Carlo and often approach each game through the prism of Carlo's in charge and not team form. Basically my expectations of performances are greater due to his CV, but if I'm honest, performances have been mediocre, especially of late and we will probably struggle against a well organised and quick team like Brighton.
Ian Burns
43
Posted 10/04/2021 at 10:35:47
Interesting team Tony - is Digne injured?
Tony Everan
44
Posted 10/04/2021 at 10:38:42
No Ian, he's not injured, but I think Godfrey has excelled there earlier in the season and Digne has not been hitting his highest standard of late.
Also , Godfrey's defensive attributes will give Richarlison a bit more freedom in his attacking sorties from the left.
Digne is one of my favourite players and is a class act when in form so it would be just a break for him to regroup and return stronger.
Frank Crewe
45
Posted 10/04/2021 at 10:41:00
Injuries have been the bane of this season. As soon as we get one player fit another player gets injured. At one time or another we appear to have had every one of our first 11 players injured. Outside of the first few games of the season I can't remember the last time we put our first choice 11 on the park and it hasn't helped our cause one little bit.
Ian Burns
46
Posted 10/04/2021 at 10:41:24
Thanks Tony - not sure I agree Digne should be left out but I certainly take your point
Eddie Dunn
47
Posted 10/04/2021 at 11:02:18
Tony - Pickford not ready.
Mark Frere
48
Posted 10/04/2021 at 11:30:44
Consistency was always a problem with Gomes before his horrific ankle injury. He was excellent for us at times but not often enough and for that reason, I wasn't that keen on turning his loan spell with us into a permanent one... especially as it came with a big transfer fee - and he is one of the highest earners at the club. Since his come back from injury, he looks a yard slower (he was never the quickest) but he's not as bad a player as some like to make out on here. He has made some positive contributions in games.
Ideally though, we could do with his huge wages off the books to make way for better quality... but that just ain't going to happen. When, as a club, you hand out huge contracts, you're just going to be stuck with them as that said player is not gonna go elsewhere for massively reduced wages. The disastrous player recruitment, which started with Koeman and Walsh, continued with Allardyce and didn't get much better with Silva, has and will take some rectifying.
We're stuck with players like Delph, Iwobi, Siggy, Bernard, Gomes etc. Not all of those players are bad, but we need better and we need to free up space on the wage bill. To think we paid the best part of £100 million on Siggy, Iwobi and Gomes, on transfer fee's alone, is mind boggling.
Ajay Gopal
49
Posted 10/04/2021 at 11:43:07
I hate that all our recent games seem to be the last one of the weekend. Monday night 8:15 pm (12:45 am here in India) - I mean, WTF is that? When was the last time we had a Saturday game that we actually won, and I could enjoy the rest of the games? I fully expect to wake up on Tuesday morning - opening TW and the headline hitting me like a wet fish: "Last minute Wellbeck goal deals hammer blow to Everton's European aspirations"!!
David Hallwood
50
Posted 10/04/2021 at 12:05:27
Frank Crewe(#45) I'd go further than that; in the long, long time I've been watching Everton, I can't recall a season where every outfield player has spent time on the sidelines. The 1st & 2nd choice keepers injured at the same time, both FBs at the same time, I could go on an on.
Let's play Football manager: out of our current squad what would be your best XI. Mine would be: Picks, Coleman, Godfrey, Mina. Digne, Davies, Allen, Doucouré, James, DCL, Richie.
The problem is that they have never played together, the nearest was at the start of the season with Keane & Gomes in place of Godfrey & Davies, and we were top of the league.
Onto Gomes; his Everton career has a depressingly similar trajectory as Schneiderlin -at first viewing looked like a Rolls Royce only to discover it's a cut-and-shut.
For all his undoubted ability and in particular his passing range his tendency when receiving the ball from the back is to give it straight back without looking up to see what's on, he's one of the most frustrating footballers I've ever seen in blue shirt
Kevin Prytherch
51
Posted 10/04/2021 at 13:01:29
David and Frank.
I saw a couple of stats somewhere.
1. There have only been 6 games this season where Digne, Allan, Richarlison, James, Doucoure and DCL have played together. We have won 5 and drawn 1 of them.
2. Liverpool have the worst injury record this season, Everton are second.
For a club with no squad whatsoever, we have struggled a lot with injuries.
Andy Walker
52
Posted 10/04/2021 at 13:14:03
Over a £100 million spent in Sigurdsson, Iwobi and Gomes. Is it any wonder we are not where we should be based on wealth and our manager.
Thomas Richards
53
Posted 10/04/2021 at 13:24:49
Not been the same player to the one we saw dominate the midfield at anfield.
The injury has changed his game, no doubt about that.
I still think there is a player in there but don't think it will be with us next season
Matthew Williams
54
Posted 10/04/2021 at 13:31:34
No big loss,play a midfield three of Gbamim,Allan (if fit) and Bernard and just attack 'em.
We need three points from this one...badly.
Chris Williams
55
Posted 10/04/2021 at 13:56:03
Bernard is injured
Bob Skelton
56
Posted 10/04/2021 at 14:06:10
Lot of comments about Gomes which I agree with. He's slow and his distribution is very patchy. When he's paired with Sigurdsson we have the slowest midfield in the Premier League. Neither are that creative and put that with a back line that is poor with distribution and a goalie with a rick in him every game then you have to wonder how we've got as many points as we have.
Tactically we achieve the most when we play 4 centre backs and hope to hit teams on the break, not great to watch. When we play attacking against the so called lesser teams then we soon get found out. Two full backs pushing on leave acres of space behind us, we soon pay the price.
Let's hope Carlo has a tactical plan to address these issues, it'll take some remedial work, we live in hope though
Matthew Williams
57
Posted 10/04/2021 at 14:36:06
Ok Chris...Davies then!.
Well played Leeds,winning against the soon to be Champions...it can be done folks!.
Just win on Monday night Blues...no fucking excuses.
Ray Robinson
58
Posted 10/04/2021 at 14:53:21
When Gomes arrived I thought he was technically brilliant and way ahead of anything we had skill-wise. However, it quickly emerged that he was slow and prone to give away fouls in dangerous areas. The injury hasn't caused his slowness - he was slow before it. Coupled with Sigurdsson (intelligent but engine burnt out), Bernard (too lightweight), Delph (rarely available), Davies (no change of gear) and Rodriguez (brilliant but bit part player), we have the slowest, most static, energy-less, shot-shy midfield in the Premier League. Add to that the enigmatic Iwobi with seemingly no end product.
Although other areas of the team can be improved upon, it's the midfield that is key. With more energy and pace, we'd score more goals and with more ball retention, we'd assist the defence.
Allan and Doucoure were only the first part of the engine service. Oh for a few Maddisons, Tielemans, Ward Prowses. We'd be a dynamic team and far more effective and entertaining to boot.
Martin Mason
59
Posted 10/04/2021 at 14:57:49
One thing that I will say about Gomes is that he is a lot better than some of our fans give him credit for.
Matthew Williams
60
Posted 10/04/2021 at 15:01:31
If we put Cantwell and Lolley either side of Doucoure we'd a proper,balanced midfield Ray.
Wouldn't cost the earth neither!.
Jim Bennings
61
Posted 10/04/2021 at 15:15:18
No disrespect to Andre Gomes but it's hardly a great loss, a sideways midfielder at best that rarely takes responsibility on the ball or takes risks anymore.
Tony Everan
62
Posted 10/04/2021 at 15:48:49
Jeffrey, Bernard is unwell.
Kieran Kinsella
63
Posted 10/04/2021 at 16:10:05
Darren Hinds 33
Firstly, that was quite an amusing post. Congrats you made me chuckle.
Sadly, it was factually flawed. I expressed concerns about lack of productivity on these hallowed pages when we were first linked with Gomez and Bernard, again with Gbamin and again last summer with Allan and Duke. So it's been several years now that I've been talking about our midfield deficiencies. Now to your second point about how long it will take me to realize Carlo's tactics are flawed. I'd say that day will never come while he's hamstrung with these midfielders. If we change things up and bring in pace and creativity, but continue to play in the same way then yes I'll have concerns. Unless of course we are successful in which case the ends justify the means. If Carlo wins the league with 5 percent possession, time wasting and a succession of freak opposition own goals, I'll be quite content.
Alan J Thompson
64
Posted 10/04/2021 at 17:14:29
This Gomez bloke, is his surname Adams?
David Hallwood
65
Posted 10/04/2021 at 18:45:46
I see Chelsea are 3 up vs Palace after 30 minutes. Says it all really
Don Alexander
66
Posted 10/04/2021 at 19:04:24
Now, now Keiran (#63) let's not have a dose of reality prick a chap's balloon! You might just cause a ludicrously conceited response from him. Here's hoping! :)

Si Cooper
67
Posted 10/04/2021 at 21:26:34
Very good Tony (62)! Pity there hasn't been an actual Jeffrey on the thread to really set it up. How long have you been waiting?
Paul Birmingham
68
Posted 10/04/2021 at 21:32:06
Gomes looked decent when we took him, had a decent game in the famous Derby for the wrong reasons Pickfords Derby, and should have scored a point blank range header in the first half in that game, but that's football and the rest is history.
He was slow to the point of running in through a bog in every match, since that game,and did make a miraculous recovery from a horrific injury.
Of late he's improved to a degree and has shown more in the last 3 months than the last 2. 5 years. But a decent stop or pass which should be routine can't be lauded as exceptional and getting better. It's the basic normal of routine play in this EPL.
Gomes had a high expectation but maintaining the EPL, midfield benchmark of consistency requires guts and dedication. For me he's not good enough, he's a footballer, but would excel in the Vets Leagues across Europe.
Put these factors into the mixer and then it could say that Everton have a problem, as not just in the midfield.
Based on the playing style to win games this season the midfield is being compensated in many games by the wing backs or playing with four at the back to compensate for the lack of pace. Match for match we've never had a settled midfield picking itself, available due to mainly injuries.
I'd like to see the stats on the EPL team, that has made the most back passes and sideways and reverse back passes, this season.
I love Everton FC to bits, but the dynamics of us being consistent in the EPL, is the same as shooting pheasants etc with a shot gun or a pump action air gun...
Everton as it stands aren't potent and deadly and like v a Palace, on Monday night, the good chances we had cane bar a couple from the oppositions poor passing.
The skill, the player dynamics and chemistry come into it, but this season has hopefully proved the lack of squad strength in depth, impotence in the team in terms of goal attempts and goals scored, and perhaps belief, as we rarely shoot outside the box ( this is an issue going back years)
The positive is Everton have scored the most headers, this season, but no where near enough to compensate for the goals shortage.
Hence starting at Brighton, a winning finish and must wins in our remaining games, v Spurs, West Ham, Arsenal, Villa and potentially City, and plenty more, I'd say to be safe of a place Everton need 8/9, wins from the games left.
This will be a massive achievement, but who knows.
But to win the next match, will be some solace.
Bobby Mallon
69
Posted 10/04/2021 at 22:18:13
Darren Hind 33, how many other teams midfielders have scored goals. We have 4 goal scorers in the top 34 players, we average the same as any other team besides Man City.
Bobby Mallon
70
Posted 10/04/2021 at 22:23:02
David Hallwood 65. You have a short memory, did you write last week, see Chelsea getting battered by West Brom 5.2 says it all really.
Jerome Shields
71
Posted 10/04/2021 at 22:55:52
See that World Class Man City according to many on here where outplayed by Leeds at home.
Thomas Richards
72
Posted 10/04/2021 at 23:20:01
Outclassed?
Probably.
They only had 30 shots at goal in the 90 minutes
Soren Moyer
73
Posted 10/04/2021 at 23:29:07
Leeds were down to 10 men after 30 minutes and scored the winner in the 2nd half stoppage time so yes, they have a different mentality than us and they don't park the bus from the start as we do!!!
Matthew #60. I am with you on Cantwell. I think he would be a great signing for us.
Tony Everan
74
Posted 10/04/2021 at 23:40:57
Hi Si, I was hoping nobody checked back for Jeffery's enquiry into Bernard's welfare. You are too diligent !
Robert Tressell
75
Posted 10/04/2021 at 23:46:22
Kevin @ 51. I like your stat number 1. I take from it that Ancelotti gets excellent results out of excellent players. If we give him better players the results will improve. He's not here to work a tune out of sub-par players. On a related note, I don't believe Godfrey, Allan, Doucoure and Rodriguez have all started a match together this season but I may be mistaken.
Stat 2. Tells me we need to recruit fitter, more durable players this summer. More dynamic young Godfrey types and fewer Allan and James types. Real pace in wide areas would make a big difference.
Soren Moyer
76
Posted 10/04/2021 at 00:00:01
Paul Birmingham
77
Posted 11/04/2021 at 01:05:43
Soren, over the time, that Leeds, result will on merit be recorded as one of the best, on merit this season, and is well deserved.
Next Monday,Everton, will get the win, Brighton, which is needed for Evertonians, hopes to sustain this season.
UTFT!
Rob Halligan
78
Posted 11/04/2021 at 01:12:17
Soren, you're right about Leeds being down to ten men, but the sending off was in added time in the first half.
As for Leeds outplaying city, I don't think so. City had around 30 attempts on goal, Leeds had 2 attempts on goal and both went in. Leeds definitely parked the bus in the second half, hanging on like grim death to their lead. They certainly weren't going to attack while they were a man down but a goal up. They couldn't believe their luck when they scored the winner.
Soren Moyer
79
Posted 11/04/2021 at 02:55:55
Rob, I agree Leeds didn't outplay City but they certainly had 2 or 3 further chances to score even with a man down which they didn't untill Dallas scored their 2nd. They had to get more defensive because they were playing with one player less!
Steve Brown
80
Posted 11/04/2021 at 08:13:55
Bobby @ 69, stop quoting inconvenient facts. It annoys people.
Mike Connolly
81
Posted 11/04/2021 at 08:18:58
Paul 77 I admire your confidence what have you seen the past few games to make you think well beat Brighton. because I have not seen it. 3-1 Brighton.
Mal van Schaick
82
Posted 11/04/2021 at 09:02:07
Agree with #76 Soren. Realistically, we are going nowhere with this quality of player, and Davies is also on my list.
Let's cull the deadwood this summer, the money we save, we can re-invest in Ancelotti's chosen players. Then he can build his team, and move on the inherited misfits.
If we are having new ground, let's put a relatively new squad of players on it, to drive the owners and managers ambitions.
Stan Schofield
83
Posted 11/04/2021 at 09:03:30
Si@18: I think you're right about people making their minds up once and for all about how bad they believe a player is. When Lukaku was here, there was a guy who only ever posted to criticise him, and when Lukaku left, the guy seemed to disappear completely, no more posts. When Gomes joined, there was widespread praise of him, consistently, but that's changed to whipping boy status.
Colin Glassar
84
Posted 11/04/2021 at 09:23:25
Soren 76, I rarely agree with you but you are spot on with those players (I'd keep Holgate) but would also add Tom Davies.
I like Tom but he's too small, slow and weak for that central MF position.
Juventus are having a major fire sale this summer so players like Rabiot, McKennie, Alex Sandro etc... might be available on the cheap. These are the type of players we need to be buying not shite like Iwobi.
Colin Glassar
85
Posted 11/04/2021 at 09:23:47
Soren 76, I rarely agree with you but you are spot on with those players (I'd keep Holgate) but would also add Tom Davies.
I like Tom but he's too small, slow and weak for that central MF position.
Juventus are having a major fire sale this summer so players like Rabiot, McKennie, Alex Sandro etc... might be available on the cheap. These are the type of players we need to be buying not shite like Iwobi.
Robert Tressell
86
Posted 11/04/2021 at 09:33:26
I sort of agree with the deadwood post. We certainly need to improve the playing squad. Unfortunately there are 2 problems:
1. Unsurprisingly, there aren't a lot of enthusiastic takers for players we think are crap. Especially given how well we pay our crap.
2. We have such a light squad already, the more we sell the more we have to buy. That stretches an already limited budget.
I expect Bernard, Tosun, Kean and Kenny to go (along with those out of contract). Some of those may be loans rather than sales, too. But it's very likely Holgate, Davies, Iwobi, Gomes and Sigurdsson will stay. Of all of those, I think Holgate is the likeliest departure because someone might offer about £20m.
If we buy some dynamic attacking players then Davies (who I rate) Sigurdsson (who is still v productive in his specialist position) and even Gomes might look better, too.
Jeff Armstrong
87
Posted 11/04/2021 at 09:50:10
Moise Kean notched again last night, all good I suppose,each goal sends his value up, he doesn't want to be here so let's get the best price we can plus Gueye back!
Derek Knox
88
Posted 11/04/2021 at 10:01:58
Stan @ 8, " When Lukaku was here, there was a guy who only ever posted to criticise him, and when Lukaku left, the guy seemed to disappear completely, no more posts. "
It was probably his agent or Mourinho, trying to upset the apple cart, it does happen, and there is no vetting process for becoming a TW Members or subscriber. Most of us 'know each other' as we have been on, and loyal to the cause for yonks, or since Donnelly Docked.
You are right though, some just appear from apparently nowhere, spout their piece and then seemingly disappear, after certain events or a player has left. Of course too, there are many who just 'read' but don't actually post any comments of their own.
Unintentionally, but as in University Challenge, 'I've started so I'll finish' in Liverpool there are many references to 'Donnelly' in one form or another. So here's the question, to which I do know the answer. No clues Billy, this is not 'Hold yer Plums'.
What was, or is, or where is Donnelly, did it ever exist, or is it folklore? That should get the grey cells working on a Sunday Morning. By the way there no prizes for this one. No Googling either! Okay then, a pint for the correct answer at the next TW Get Together from me! Only one winner by the way!
Derek Knox
89
Posted 11/04/2021 at 10:10:29
Type or paste your comment here. PLEASE capitalise initial letters of proper names and use proper grammar. No txt-speak; all-lowercase posts are likely to be deleted
Kevin Prytherch
90
Posted 11/04/2021 at 10:19:06
Unsurprisingly Holgates best 2 games in the past month have been at centre back, but we want to get rid because he's struggled at right back.
We should model the team on Godfrey and Holgate at centre back instead of getting rid of him.
Christine Foster
91
Posted 11/04/2021 at 10:28:24
Derek 88 I think I know this.. my Grandad used to look after the grounds at St Nic's church by the pier head and he used to say about the ship on the top of the steeple you would wait forever for it to dock! I seem to remember it was a saying ?
Jerome Shields
92
Posted 11/04/2021 at 10:29:34
Soren##73
Thats my point Everton did lie down and allowed City to do what they liked. Leeds did outplay them by making them play to suit their defensive set up and Leeds forwards where technically better than City's forwards, because they where more tactically aware.
City are not a World Class team and playing against a technical and tactical competent team would get beat. If they got the right amount of red cards for the professional fouls they make they would be worse.
I expect Everton in defensive mode again. . Hopefully Keane has been coached to cover the right back when he is forward and our forwards are lucky enough to kick the ball in the right direction, having made the effort to get into the proper position to receive it. I would like to see more runs to break the defensive line , rather than play in front of it , which they are not good at.
Brian Murray
93
Posted 11/04/2021 at 10:31:48
Jeff post 87. Haven't we enough of midfielders who can't shoot. Great at his job ( guye ) but gbamin if stays fit ( if ) has a lot more to his game. Allegedly
Derek Knox
94
Posted 11/04/2021 at 10:33:16
Sorry Eds clicked by mistake there.
As many of you know, I am originally from Scotland, but have lived in or around Liverpool since the 60's, local history and History in general has always fascinated me, but Liverpool is steeped and so rich in history. I used to go to evening classes at Calderstones (Quarry Bank) may moons ago and enrolled for many classes, one of which was 'local history of Liverpool'. I don't know whether they still do but it was fascinating, and I couldn't get enough of it.
Would highly recommend if they do. I also remember well that, Radio Merseyside and Radio City (possibly) used to invite Frank Carlyle to give talks about Liverpool History usually in a five minute slot. Frank Carlyle is probably the most knowledgeable on all things Liverpool, and gives Lectures and Tours. He has also written many small books about the subject, which again I can wholly recommend if that's your bag! No, I'm not HIS agent either!
Digressing (unusual for me 😜) from the match here, but I don't think this will be a case of just turning up. I have watched Brighton several times and they are a decent side with some dangerous players that could hurt you if allowed to. It all hinges around the Midfield again for me. Depends on who is fit, and who is selected of course, but also the service to Richie and DCL.
I think we CAN win with the right combination, but they will be thinking exactly the same. I don't think, as with many sides this strange season, that their home form is that good, and our 'away is better than our home', so we may just edge it, but can't see many goals in this one.
Derek Knox
95
Posted 11/04/2021 at 10:37:11
Christine @ 91, Spot on there young lady, your Grandfather taught you well. So I am owe you a pint at the next TW Gathering, which I fully expect you to attend to claim. Okay I will extend it to a beverage of YOUR choice as you will have travelled all that way!
Dave Abrahams
96
Posted 11/04/2021 at 10:42:48
Derek (88), Derek is Christine " getting paid" for her answer @ (91), it is a well known saying, mostly in answer to the question " Are you waiting for so and so" then the answer would be " Well you'll be waiting ' til Donnelly docks".
Don't expect a big prize Christine, Derek did say he was Scottish, is that a racist remark? Oops!!
Barry Rathbone
97
Posted 11/04/2021 at 10:45:40
Derek 88
Sorry to google Derek but I remember reading about the Donnelly a while back this was the piece :
In the 1890s a new (or fitted out) ship (see Lloyd's Register) by the name 'Richard Donnelly' (a well-known local) put to sea and sank before it got out of the Mersey. Ever since, the phrase has been a derisive dockland slur at a lack of competence by either shipbuilders or sailors and was still common parlance when I was a lad in WW2 Everton.
Rob Dolby
98
Posted 11/04/2021 at 10:50:16
Jerome 92.
Using your own logic in the City v Leeds game. Everton outplayed city until city scored the first goal!
We all see games differently and I am sure that if we nicked one and held on for the win we would have called it a master class.
Brighton will be a tough game. They where very unlucky not to get anything from United last week.

Thomas Richards
99
Posted 11/04/2021 at 10:51:15
"Leeds did outplay them by making them play to suit their defensive set up and Leeds forwards where technically better than City's forwards, because they where more tactically aware"
Ive read a fair bit of turkish on TW over the years.
Thats right up there
Derek Knox
100
Posted 11/04/2021 at 10:53:34
Christine @91, and others, Donnelly is indeed the ship on the weather vane of St Nicholas's Church which is the Church dedicated to seamen of both Navies over the many years that the Port of Liverpool has been in service. It is allegedly made of pure (gold). There, that's it! Probably be gone in the morning, if any RS are infiltrating TW, and reading this. Oh yes, some can read!
It's full title is HMS Donnelly, and was actually registered on the books as a 'ship', and bequeathed by the Royal Navy to the City of Liverpool in recognition for all it's strategic positioning and harbouring afforded to mariners and their vessels over the years.
Brian Harrison
101
Posted 11/04/2021 at 10:58:02
I think Brighton are a decent side that are well coached and can consider themselves to be unlucky as to where they are in the league. Whoever they play they always seem to create chances but seem wasteful in front of goal.
Not unlike us at present, we created enough chances in both the Burnley and Palace games to have won both very comfortably. But at the moment both our main strikers are struggling for goals and apart from James and Sigurdsson nobody else seems capable of scoring.
The Josh King signing seems really strange, as I say both of our main strikers are struggling but seems King isn't trusted by the manager and has had very little game time. So if he cant get on when our strikers are struggling for goals then he has no future here. We seem to have a lot of defenders and midfielders but apart from Richarlison and DCL no strikers other than King. You have to think that Kean wont be coming back in a hurry, so it seems clear that we need 2 or 3 more strikers. Pity that our most talented player James cant play every week and his replacement is Iwobi or Bernard and neither are up to the job.
Tony Hill
102
Posted 11/04/2021 at 11:04:14
Kevin @90, true. By the way, if van Dijk had made a pass like Holgate's to DCL on Monday we'd be hearing it about still.
Dave Abrahams
103
Posted 11/04/2021 at 11:06:32
Brighton are not a great team but they play good fast attacking football, so Inwould give Keane a miss with this game. I would hope, probably in vain, that Carlo would give Broadhead a few minutes before the end of the season, the lad might not make it in the top bracket but he certainly can sniff goals out by being the right place at the right time, a proper poacher when playing as a striker, been on the bench for the last five or six games yet not a minute on the pitch, what's the point Carlo, maybe he's not doing it in training is one answer by many on here to players not getting picked to play, Richarlison must be a mixture of Pele, Maradona, Messi and Ronaldo when playing at Finch Farm.
Robert Tressell
104
Posted 11/04/2021 at 11:18:21
There's a lot to like about a Holgate & Godfrey CB duo, Kevin @90. I think if Holgate got a full season in that position he'd be in the England set up or thereabouts. I don't think Ancelotti sees them as a good pair though. They would be an unusually short pairing and neither very commanding in the air. So I do rate Holgate but I think he might be someone the club would let go if a decent offer comes in. And I expect there will be offers.
Nick Page
105
Posted 11/04/2021 at 11:24:00
Will be another nail-biter this one, I'm sure. I think 8-10th is realistic for this awkward squad, which is actually a terrible watch at the moment. Top 4 we are miles away from. Miles and miles. But if we can rid ourselves of the utter dross in Iwobi, Sigurdsson, Gomes, Bernard and all the other hangers on out on loan and bring in some young hungry talent on decent wages with plenty to prove (Godfrey), then next season could be a lot better. And obviously keeping our best talents, which has also hampered us in the past.
Thomas Richards
106
Posted 11/04/2021 at 11:24:06
Your on the fence with Richarlison Dave? 😁
Rod Harrington
107
Posted 11/04/2021 at 11:33:38
Jerome 92, I'm not trying to be belligerent but your first two paragraphs, are pure sarcasm right?
Our season is (probably) over.
Home form had been dreadful, away form fab.
Got the monkey off our back at a field, so let's acknowledge it for what it is, better than last season.
Let's hope progress continues.
Steve Shave
108
Posted 11/04/2021 at 11:43:38
Agree with some comments above stating that Godfrey and Holgate can't play together long term, as good as they both are they are too short for a PL CB pairing, shame really, both young, pacy, gifted and can play out from the back. I wouldn't be surprised if either Yerry or Mason were sold this summer to make way and Brainthwaite comes back (anyone know how he's getting on lately?). I can't see us getting Koulibaly, I wouldn't say no of course, nor would I to us getting Gueye as part exchange for a large fee from PSG for Kean. Imagine a midfield engine of Gueye, Doucoure and Allan nobody is getting through there! I hope we win tomorrow but I've gone right off footie lately, our latest choke after making progress has knocked the enthusiasm right out of me.
Stan Michaels
109
Posted 11/04/2021 at 11:44:08
Unfortunately I have absolutely no hope for this game. Writing is on the wall for us not getting Europe next season. Especially with this squad. Brighton like to play quick football and to be fair to them have been very unlucky this season. They dominate majority of their games and create chances yet just been unlucky.
As for us we are just far too lethargic and predictable. And any team who get into second gear against us creates panic amongst our players.
As far as I'm concerned Europe is over. Just have not got the strength like other teams have, not got the consistency and the the no plan B in games. Massive summer ahead no excuses. As unlucky Brighton have been this season, they're down there for a reason. So if we're not up for this one then it shows in true colours the weak minded mentality of this squad.
Pete Williams
110
Posted 11/04/2021 at 11:56:41
A lot of PL teams play one up front and pack the midfield with quick competitors who can pass. With DCL and Richie up front with James in behind we end up with only 3 in midfield. We are missing Doucouré's energy badly and with constant injuries we never put out a competitive three. I hope that's where the Kean money gets spent on young hungry talent and all the old men can be sent on their way. Oh for a new Bracewell! Until then we are going to keep on being overrun and I expect the same thing will happen on Monday, unless Brighton self destruct.
Robert Tressell
111
Posted 11/04/2021 at 11:56:55
Stan, we're just inconsistent. The injury list means we'll probably finish outside top 6 but there's every chance of a win today.
Dave Abrahams
112
Posted 11/04/2021 at 11:58:46
Thomas (106), well Thomas you're an honest man, how do you rate Charlie?
Thomas Richards
113
Posted 11/04/2021 at 12:01:46
I would take the money Dave.
Dave Abrahams
114
Posted 11/04/2021 at 12:26:50
Thomas (113) The quicker the better for me Thomas, I think the clubs who might have interested are getting fewer by the week.
Darren Hind
115
Posted 11/04/2021 at 12:34:42
Bobby Mallon @69
Honestly lad. You lose all credibility when you apologise and make excuses for EVERYTHING.
You do realise that as far as goal scoring records go. Nil is as bad as it gets ?
I don't remember Gomes, Allan, or Davies scoring at all this season and you can count on one hand the number of goals Doucoure and Iwobi have scored...If it hadnt have been for penalties you could have thrown Siggy in there too.
I shudder to think where we would have been If Carlo hadnt inherited DCL

We should be calling for our midfield players to be pushed forward for the remaining games, not apologising for the fact that they havent been allowed to

Martin Mason
116
Posted 11/04/2021 at 12:51:57
Bound to get beat, totally pointless in travelling down. If we win we may get into the top 6 which we aren't good enough for and don't deserve anyway. And Iwobi is fit too which makes winning totally impossible. We mustn't win anyway because what can we moan about if we do?
Martin Mason
117
Posted 11/04/2021 at 13:03:41
We got lucky with Gomes being injured for sure.
Darren, you really should get in touch with Carlo and give him the benefit of your vast knowledge, looks like only you has the vision to see what he's doing wrong (eyes rolling)
Danny O'Neill
118
Posted 11/04/2021 at 13:11:51
Richarlison is increasingly becoming an enigma.
He has pace, he has skill, he has attitude (so gives a shit) and has goals in him.
But he always seems to just fall short of the hype and expectation so I get people's frustration with him. Think I'd give him another crack. I'd like to see him in a better team, especially with a better and more consistent midfield behind him and a defence playing higher and looking forward more quickly, more often.
Bobby Mallon
119
Posted 11/04/2021 at 13:14:37
Darren Hind. I really don't loose all credibility.You stated that our midfield don't score enough. I just stated that there isn't a midfield out their beside city's that score enough. I have to back up our team because you constantly knock the team and manager at every opportunity. You can't help yourself. Come Monday night you will be there slagging off (your so called dinosaur of a manager) calling it cowards football and heaven forbid if we loose. I'm tipping us £10 @ 33/1( bet 365) to win tomorrow. Like the majority on here our football could be more attacking at times, but against palace that was not the case. Like you I will never apologise for sticking up for the team and manager when we have had a decent season so far
Bobby Mallon
120
Posted 11/04/2021 at 13:19:53
Danny O'Neil, good post about Tichy
Danny O'Neill
121
Posted 11/04/2021 at 13:29:27
Interesting on both sides of the midfield debate by the way.
I'm always in the camp that games are won and lost in midfield. Blatantly obvious cliche of a statement by me.
Does that mean they have to score goals though? Midfielders who weigh in with goals are gold dust. As are defenders. As are any player on the pitch who take the pressure off the forward(s) to be the only scorers.
But a necessity? I don't think so as long as they do their job of controlling the game, protecting the defence and supporting the attack. The life of a midfielder.
Different era, different time, but I don't recall our central midfield engine of the 80s being particularly blessed in the goals department. I'd be surprised if someone tells me the Reid and Bracewell collectively scored 20 goals for Everton between them. But they done their job of ensuring the conditions were set for the wide players and forwards to do so.
Bobby Mallon
122
Posted 11/04/2021 at 13:30:03
Will max Arron's want to come to us when Norwich get promoted and will his price have gone stupid
Danny O'Neill
123
Posted 11/04/2021 at 13:31:50
My point yesterday and a couple of weeks ago too Bobby.
I've not got a lot of understanding of him so having just listened to people on here, I can't give my own opinion of the player.
But given the interest and the rumours, I did wonder that myself.
Dennis Stevens
124
Posted 11/04/2021 at 13:34:16
Derek #100 Although often unreliable, I sometimes find the wiki entries of interest. Here's the relevant part of the current entry regarding the church:
"The church is linked to the famous phrase, "I'll be waiting till Dick docks", meaning "I'll be waiting a long time". This refers to the ship the Richard Donnelly, which is said to have sunk in Liverpool Bay. Another version of this phrase is used when an unlikely promise is made; "I'll repay that loan soon!" "Oh,yes – when Donnelly docks!" implying that the action is never going to happen. A gilded copper weather vane in the form of the ship is on top of the tower of St Nicholas'. The weather vane measures 4 ft 4 (1.3m).

The vane probably survived the fall of the tower in 1811. It was renovated before re-erection; the sails are dated 1815. Historic photos show ships as weather vanes on the Bluecoat Hospital and one of the Goree warehouses. The vane was added to the church in 1746 when the spire was built on the tower. The illustration in Enfield's History of Liverpool 1773 clearly shows the ship.

Despite the traditions, no record of a Liverpool ship named Donnely or Richard Donnelly has been found. This has been confirmed by Mr Tibble, Director of the Liverpool Maritime Museum. Unfortunately for local mythology, there is some serious misunderstanding about the weather vane. The facts are as supplied by David Brazendale – the Rector's Adviser on Parish History."
So, some clarification or a further muddying of the waters?

Tony Hill
126
Posted 11/04/2021 at 13:41:21
Holgate and Godfrey are both 6 foot tall. That's enough. Much of the game is about anticipation and positioning in central defence anyway, getting a run on opponents and/or making it awkward for them.
Jerome Shields
127
Posted 11/04/2021 at 13:55:40
Rob #107
I agree with you regarding the second game. I was thinking more in terms of the previous game.
Brighton are going to be no push over and if the Everton players are not up for the game and concentrating they will regret it.
Soren Moyer
128
Posted 11/04/2021 at 14:10:44
Mal @82. No idea how TD got away from being included on my black list lol.
Colin @84, 85😀, I too, for once 😉, agree with you regarding Tom Davis.
Jerome @92. My thoughts exactly.
Colin Glassar
129
Posted 11/04/2021 at 14:13:05
We need MF players who are progressive, aggressive and positive. Only Allan and Doucoure fit that description. We need at least two more.
Darren Hind
130
Posted 11/04/2021 at 14:13:08
Bobby Mallon
You see you always have to revert to bare faced lies to excuse your sychophancy.
I don't make excuses for Carlo by attacking the players as "not good enough" Thats where the likes of you come in.
I don't blame the players for not scoring more... I point the finger directly at your idol who thinks midfield means edge of your own box.
You are a little confused there fella. You think by constantly apologising for these negative tactics you come across as a "positive". You don't. You come across more as an Ancelotti supporter than an Evertonian.
BTW 33/1 for a win tomorrow ? You are totally deluded.
This is a tight game and because we have better players ,we should be favourites. The only thing certain about this game is that if we are served up the usual Zombie football.. You will be apologising for it

Derek Knox
131
Posted 11/04/2021 at 14:19:33
Dennis @ 124, thanks for the update, but I didn't quote using Wiki or whatever, I was only repeating what I was told over 30 years ago at those evening classes. The crux of what I said was all true and as I believed to be the case, the discrepancy appears to be whether Donnelly was a Royal or Merchant Navy ship.
Like I said I only repeated what I was taught, and believed to be true, so if have upset or misled anyone it was by virtue of accident, and repetition of what I believed was the case, I unreservedly apologise.
I only added the piece and question as a 'light hearted question' based an old Liverpool saying, not realising I was later to be, keel-hauled on the veracity of it's content, ignominiously put before the crew, tied to the mast and flogged with a Cat O'Nine Tails, with Buckets of Salt Water as my only relief and medicine. 😜
Bobby Mallon
132
Posted 11/04/2021 at 14:29:37
Darren 130, it's not lies you always blame the manager, as much as I defend him. The difference is I don't believe he sends the players out to play negative boring defensive football and you do it's as simple as that.
Bobby Mallon
133
Posted 11/04/2021 at 14:38:38
Lingard on the score sheet again. Hammers look nailed on for 4th. I really hope they get it
Soren Moyer
134
Posted 11/04/2021 at 14:39:22
Darren @130, Zombie football has become our trademark unfortunately! So expect more of it tomorrow.
Darren Hind
135
Posted 11/04/2021 at 14:41:17
Bobby.
it is lies and you know it.
You lied by saying I constantly attack the team. It's never been their fault we play zombie football.
If you don't believe Carlo sets them up to spoil the game, you simply don't understand what you are watching.
Instead of chasing Carlo's critics all around the website (especially on the LF) Why not give your posts a little more thought.
Why not ask yourself if the players would actually CHOOSE to play a less mechanical game. One where they are allowed to express themselves.
Soren
I live in hope. I know for a fact Ancelotti has more strings to his bow, but he just seems to want to spoil the game. I have no logical answer for that.
Martin Mason
136
Posted 11/04/2021 at 14:53:01
Hind, and you do know what you're watching? Remember that all of the rubbish that you spout on here is your opinion that's all, please don't quote it as fact or reality. Define "Zombie football" (it is meaningless rubbish) and how Everton's football is in anyway different to that played by other teams with a similar squad strength to ours. It is absolute fiction that our midfield play unnaturally deep to be ultra negative. Why don't you try to actually watch the game tomorrow without your patent confirmation bias and have a flirt with reality. We struggle at times and play well at times, exactly how you would expect a mid-table side with a weak squad and obvious limitations such as we have. My opinion is that we often play above ourselves. That Ancelotti stops us doing better by his negativity is unsubstantiated nonsense, not the words of someone who has a scoobie about the game as you certainly don't.
Bobby Mallon
137
Posted 11/04/2021 at 14:53:21
Darren, you are correct I don't believe he sets them up to be negative. You make me laugh by saying I trawl the site. Then again someone has to keep the negative brigade on their toes. I can't believe you think Carlo sets them up to be negative.
Thomas Richards
138
Posted 11/04/2021 at 14:54:32
How many goals did Xavi and Iniesta score?
Martin Mason
139
Posted 11/04/2021 at 14:56:08
Bobby, he doesn't know the difference between his opinion and fact. His opinion is always unsubstantiated and generally fact free.
Thomas Richards
140
Posted 11/04/2021 at 14:56:48
Can we pack in calling posters by thier surname please.
Looks fuckin petty
Bobby Mallon
141
Posted 11/04/2021 at 14:59:27
Derek Hind I also understand what I'm watching it's just different from you. Your totally negative I'm optimistic it's simple really.
Tony Hill
142
Posted 11/04/2021 at 15:01:11
Bobby @133, we really must not give up. If we win our 2 games in hand and beat West Ham then we go ahead of them. Our record against them away is not bad at all. Indeed, if we win our 2 games in hand and Leicester do lose today then we will be 3 points off 3rd.
It's up to us. We must be brave and go for it.
Tony Hill
143
Posted 11/04/2021 at 15:03:28
But there's no doubt that Lingard was a superb piece of business for them. Dare I say it, typical Moyes?
Darren Hind
144
Posted 11/04/2021 at 15:05:05
Bobby
Yeah of course you are. Its really,really positive to keep hammering the players as not good enough in order to apologise for the manager.
Positive ? There's people on death row with higher expectations than you
Rob Halligan
145
Posted 11/04/2021 at 15:05:17
So the Carlo Ancelotti debate rumbles on from thread to thread!
Thomas Richards
146
Posted 11/04/2021 at 15:05:37
Depends on the fee whether it was Tony.
Price goes up every time he scores
Danny O'Neill
147
Posted 11/04/2021 at 15:09:32
And calling people liars in addition to the surname thing. Ladies and gents, we come on here to debate, don't always agree, sometimes go toe to toe. But liar / lies?
Please. It's a difference of opinion on the one thing we actually all agree on.
Steve Brown
148
Posted 11/04/2021 at 15:11:44
Bobby, If you use fact to back up your contributions then you are a fanboy and Carlo apologist.
If you aggressively and tediously repeat the same dogma, you are the self styled Joda of ToffeeWeb, the Jedi Master of being an authentic Evertonian. Feel the force!
Colin Glassar
149
Posted 11/04/2021 at 15:14:35
Darren, just out of curiosity. Who was the last Everton manager you actually rated? I might have asked you this before but don't think I got an answer.
Steve Brown
150
Posted 11/04/2021 at 15:16:14
William Barclay in 1888
Jim Bennings
151
Posted 11/04/2021 at 15:19:19
Can't really get much into this one, it's all got a bit of that typical Everton end of season air about it, players looking jaded, clueless attack and just ebbing towards another mediocre 10th or 11th place finish.
I expect a game of few goals, Brighton create chances with the always busy Welbeck ect ect but lack overall quality, whereas we rarely take the few chances we do create due to our recently profligate forward players.
Got a feeling another 1-1 on the cards.
Colin Glassar
152
Posted 11/04/2021 at 15:28:02
Darren would've been a whippersnapper then Steve. Can you still say, whippersnapper?
Danny O'Neill
153
Posted 11/04/2021 at 15:28:02
They say it's the hope that kills you. This season epitomises it. Despite the dire recent performances, win tomorrow and win the game in hand, we are 2 points off West Ham (who we still have to play) and 3 off Leicester who sit 3rd.
I'd realistically settle for 6th or 7th but when you look at it like that, it's like asking me if I want another one at last orders.
Sean Kelly
154
Posted 11/04/2021 at 15:35:43
Dear oh dear I used to think this was a discussion forum. The offside form was closed because people were getting personal. Jesus h C grow up and respect the different opinions. It's as boring as our season. No matter how long people have been supporting this club it doesn't make their opinion more superior to others. Grow up F..k sake. Rant over
Martin Mason
155
Posted 11/04/2021 at 16:00:20
Hind@144, you are incorrect to have expectations only hopes and wishes, you have nothing to offer the club only your support. You are a customer of the club and have no influence whatsoever on how it is run; you have no rights to expectations
Stan Michaels
156
Posted 11/04/2021 at 16:03:21
Season over. Europe Over.
Sooner the season ends the better.
Danny O'Neill
157
Posted 11/04/2021 at 16:04:14
Win this match tomorrow and we are very much in the fight.
Brian Williams
158
Posted 11/04/2021 at 16:05:52
Damn! Won a fiver on a standing bet I have with another TW'er, but if there'd been a "behind the couch" in a certain post it would have been a tenner.
I got two out the three required. Ahhhhhhhhh!

Jerome Shields
159
Posted 11/04/2021 at 16:06:52
A lot of posters seem to be of the impression that Everton have a squad of players who are playing below their potential. The truth is that many of the players are now playing at their full potential, though it may be inconsistently. Quite a few are not worth what was paid for them or the wages they are on.
Ancelotti has tried to push the potential with open formations , setting high targets for individual performances. He has found that players do not have the tactical and technical ability and it has cost him points. He has now reverted to a defensive formation and counter attack. Teams that set up shop are a problem, but fortunately he does have James to unlock such defences, but his forwards are not able to deliver to the necessary level, even set pieces have not delivered.
This means Everton are dependent on a outstanding individual goal to crop up and a defence to hold out, devoid of the elementary error that allowed Palace to equalize. So Everton are going to need new players with potential against a background of Economic constraints.
The Manager required going forward has to be able to provide the framework for the potential to reach the necessary level and attract new players who can achieve that level of potential. Who better than Ancelotti?
Martin Mason
160
Posted 11/04/2021 at 16:10:49
Thomas@144 Calling somebody by their surname is very appropriate when you have no wish to be polite. Darren treats the people on here with contempt with his feigned superior knowledge based on bigoted and unsubstantiated opinions, always irrationally negative, on player, the team and the manager. No he is not entitled to his opinion unconditionally; opinions are worthless if you can't somehow substantiate them. That Everton play Zombie football isn't an opinion, it's an admission of ignorance. Anyway, my apologies, I'll try to be more polite.
Derek Knox
161
Posted 11/04/2021 at 16:13:04
Steve Brown, " William Barclay in 1888 "?
Apparently, he was a right tight arse, my mate Dave Abraham asked him for an autograph when he was a nipper, (Dave, that is, not William) and he was told what to do with his pen and paper! :-)
Darren Hind
162
Posted 11/04/2021 at 16:13:28
Brian
You need to stop hiding behind the couch with Carlo when placing your bets.
I would have had a tenner on you coming on to bleat about criticism of Carlo, rather than make a point. . . but somewhat predictably...There was no takers
Robert Tressell
163
Posted 11/04/2021 at 16:17:25
I've settled on a similar view, Jerome. The players just aren't that good. I expect some will look better when (if) we get more pace and energy in the wide positions. But someone like Gomes, despite having played for Barcelona etc, is no better than someone like Milovojevic at Palace. Maybe not even that good.
Thomas Richards
164
Posted 11/04/2021 at 16:20:27
Martin,
Doesnt look good mate.
Especially coming from someone with intelligence.
Dont get me wrong, I have let myself down a few times on here with similar.
Steavey Buckley
165
Posted 11/04/2021 at 16:22:03
Carlo will pick a team to get beat or draw. I don't look forward to another season with him in charge. Stephen Gerrard would be ideal because he does not tolerate inept performances from anyone. Ineptness is often associated with Everton's performances throughout the season.
Thomas Richards
166
Posted 11/04/2021 at 16:24:00
😂😂😂😂
Tony Hill
167
Posted 11/04/2021 at 16:24:46
I think all this stuff between us is fabulous. We haven't played yet this weekend and yet we can start a fight. It's as it should be; manners are not required.
Thomas Richards
168
Posted 11/04/2021 at 16:27:33
Shut up yer daft c**t 😁😁
Tony Hill
169
Posted 11/04/2021 at 16:28:56
Good point, Thomas, fairly made.
Thomas Richards
170
Posted 11/04/2021 at 16:30:01
I thought long and hard about the content before posting Tony.

Tony Abrahams
171
Posted 11/04/2021 at 16:30:11
It's crazy the way people come out and change after every game, and with Five teams not including Everton, all in the running for third and fourth, I'm not sure any team is nailed on for those last two positions.
If Everton win tomorrow, then you could argue six teams are going for two positions, even if most of us know that deep down we are not quite good enough, just yet, which doesn't mean we shouldn't still be getting behind "OUR TEAM" for tomorrow nights game.
Tony Hill
172
Posted 11/04/2021 at 16:35:28
Tony @171 "not quite good enough" is a state of mind. We can do it, mate, we really can.
Brendan McLaughlin
173
Posted 11/04/2021 at 16:35:36
Thomas #168
Have to register a complaint about your language..."daft" doesn't even come close!
Dave Abrahams
174
Posted 11/04/2021 at 16:35:58
Derek (161), No Derek Mr. Barclay gave me his autograph, I thought he was a very nice man, but when we moved from Anfield and he stayed on as Liverpool's manager I ripped his autograph up and realised what a stinker he was, we were more polite with our insults in those days. In fact he was Liverpool's first manager, they've a few stinkers and some that could be called a lot worse than that, but quite a lot of them were tops at moaning and crying, the exception for me was Joe Fagan, a gent who always wore the same size hat, winning or losing.
Thomas Richards
175
Posted 11/04/2021 at 16:37:53
Tony H.
Your right mate, I like a good strong debate mate.
Give and take all allowed.👍

Martin Mason
176
Posted 11/04/2021 at 16:41:00
Thomas@164 Slap on the wrist accepted mate, you are correct.
Tony@171 My sentiments exactly, Occam's Razor says that the reason we are so inconsistent, especially when we have injuries, is that we are not yet good enough to play at a good standard against all levels of opposition. The least likely is because the manager makes us play unnecessarily negative football. Having said that, some of the most amazing teams in the world have played from a negative base. Sometimes it is necessary. Here's to our team tomorrow.
Brent Stephens
177
Posted 11/04/2021 at 16:43:40
Dave #174 "No Derek, Mr. Barclay gave me his autograph".
I bet you still have the quill he used, as a memento, Dave. Or did you take your own quill and ink to games? The best ink, I'm sure!!
Brian Wilkinson
178
Posted 11/04/2021 at 16:46:14
Just interested how Carlo should set the team up
We have all seen that for the last three seasons and more, we have the worst set of slow midfielders and number tens anywhere, we have put those players on such high wages, that we cannot move any of them on,so are stuck with them for now,others who are out onloan, or not making the team at all, Bolasie, Besic.
That is what Carlo has at his disposal, he has made a start with trying to address it, with bringing Doucoure and Allen in, has brought a decent centre half in, in Godfrey.
So whatever tactics posters think might best suit our embarrassing and snail paced midfield, who at times cannot even play a 1 yard pass.
I am not attacking any other poster, or defending Carlo, I am simply asking, what the hell can we possibly do with the players we have available, I cannot see any difference of tactics, that would suddenly turn these players into Top 4 contenders, they are too slow from getting out of defence to midfield then midfield to attack.
We can keep making excuses saying a couple more players brought in will help, but will achieve nothing, if we still have the same 6 or 7 players that we need to get off our books.
Bringing in the desired additions in midfield is a start, but we need to add quality for backup as well, and have a damn good clear out, once and for all.
Tony Everan
179
Posted 11/04/2021 at 16:46:43
Yes Tony, You've always got to try and find some optimism going into a game. Allan and Rodriguez both fit and back in he team give us more bite and experience in midfield and top class creativity respectively. They can give us a bit more composure. Who knows, Gbamin could play and be influential...it's a big, long shot but he was meant to be one of the big young talents in the French league when we signed him. There's a chance we could get on a roll and finish strongly and if we can put in a great performances and win tomorrow, the feel good factor will creep back.
We all know we need two or three players, but we will have the majority of these players here next season. We need to get them performing and not freewheeling to the season's end. I want to see us full on going for it.
Tony Hill
180
Posted 11/04/2021 at 16:46:58
Ah, philosophy and football, Martin. Perhaps we should think of TW as a sort of salon/symposium but with less violence.
Danny O'Neill
181
Posted 11/04/2021 at 16:47:20
Steavey, I believe we've both agreed and disagreed with respect on various issues.
I would disagree that any manager, Ancelotti or otherwise, picks a team to get beat or draw.
I would also debate the validity of Gerrard. Totally ignoring the obvious contentious links, I would challenge the credentials of a successful season in a league that probably ranks alongside the Kazakstan Premiership. Would rather Liverpool experiment with that one.
Brent Stephens
182
Posted 11/04/2021 at 16:49:36
Tony #180 " Perhaps we should think of TW as a sort of salon/symposium but with less violence."
And, appropriately, we'd wear blue stockings!
Tony Hill
183
Posted 11/04/2021 at 16:54:51
There'd be no cant allowed, Brent.
Dave Abrahams
184
Posted 11/04/2021 at 16:55:38
Brent (177), yes Brent I used to take my own quill with me, one from a peregrine Falcon, nothing but the best, and borrow some ink, in fact I still use the same quill now when writing my letters, made to last those Peregrine Falcon feathers., useful for tickling people with as well.
Danny O'Neill
185
Posted 11/04/2021 at 16:56:06
If we win tomorrow, which many seem to be convinced we won't, we go to 50 points. If we win the game in hand (Villa), we go to 53. That would be 2 points off 4th, same games played. We still have to play Villa (again), West Ham, Tottenham and Arsenal.
I know this is Everton. I know we have missed opportunities, but so have most of the teams around us.
It is there to play for. Both our original realistic target of European football, but by a freak of results, Champions League is still on offer even though I agree, we are not good enough.
I'm up for it. I hope the players are.
Bobby Mallon
186
Posted 11/04/2021 at 16:56:53
Our season is not over ffs, we are going to do it starting tomorrow. 4 th place is ours for the taking, last game at city we win 2.0 we take 4th spot it's our season.
Steavey Buckley
187
Posted 11/04/2021 at 16:58:01
Danny: Everton winning is the important thing to me, personalities come a very, very distant second. Everton have only won one game at Goodison this season in the prem. with a solid team performance when Everton beat Chelsea 1:0. Since then, most of Everton's home games were losses due to inept performances because the manager tolerates them. It's the same old problem, Everton keep giving the ball away and both Richarlison and Dominic Calvert Lewin keep shooting at goal-keepers in one on one situations.
Brent Stephens
188
Posted 11/04/2021 at 16:58:26
Only Kant, Tony?
Brent Stephens
189
Posted 11/04/2021 at 17:03:12
Steavey #187 "most of Everton homes were losses due to inept performances because the manager tolerates them. It's the same old problem, Everton keep giving the ball away".
Steavey, I'm not sure what a manager can do to stop that players giving the ball away. I'm sure they don't do it deliberately. I suspect it's a skill thing. He could haul them off the pitch and use the subs - but we don't have enough subs for that!
Kim Vivian
190
Posted 11/04/2021 at 17:06:44
When did Russell Brand sign for Man U?
Danny O'Neill
191
Posted 11/04/2021 at 17:07:15
It is to us me and to us all Steavey.
Interesting that poor home form isn't unique to Everton this season. Not an excuse, just that like our red cousins and United, home form has not been a given for quite a few teams this season.
Darren Hind
192
Posted 11/04/2021 at 17:07:57
As long as the rules are not broken and people can live with a bit of give n take..All is fair.
This site is unmissable.
Tony Hill
193
Posted 11/04/2021 at 17:11:04
Run of the mill, Brent.
Bobby Mallon
194
Posted 11/04/2021 at 17:12:47
I hate that snidey twat son he's a fucking cheat
Brent Stephens
195
Posted 11/04/2021 at 17:13:30
Tony, I see what you did there! Bit liberal with the quips, though.
Danny O'Neill
196
Posted 11/04/2021 at 17:13:40
Concur and agree Darren.
I think they both mean the same thing so guess that's a double agreement!
Martin Mason
197
Posted 11/04/2021 at 17:19:15
Brian@178 The $64k question. For me the side is just now inherently unbalanced and not capable of being "adjusted" to do better. Centre backs, we have many good enough to play at the very top we have a great need for another top right back. In terms of midfield we have Doucoure, Allen, James and Tom Davies who, played in the right formations, are good enough but we're short of a genuinely left sided midfielder and another good box to box man. Richie could perhaps be a top class left sided midfielder especially given how good he is defensively but I'm not sure DCL is a lone front man? A 5 man midfield with Richie on the left and Sigurdsson behind DCL as an advanced midfield player helping out forward as we know he can is possible and Gomes as a utility man. I believe that we need 3 players to become very good but what we are lacking is a Mason Mount or Phil Foden coming through who can play defence into attack well, we have no Grealish and I doubt we are even in that market. I believe that we can get to be top 5 and that would be amazing but short of being able to attract and buy players in the very top bracket we will never be top 3. Top 5 next year with more good performances would be exceptional in my view.
Paul Birmingham
198
Posted 11/04/2021 at 17:19:26
I'm being optimistic and have just dropped tenners on Everton, v Brighton, you can get 33-1, for Everton to win 3-1, and 23-10, for an Everton win, with Bet365.
Can Everton turn over Brighton tomorrow, let's hope so, as this is a massive game.
I see VAR, playing tricks again at the Spurs - United game.
If ever I wanted United to win, it's today, to help Evertons cause.
Tony Hill
199
Posted 11/04/2021 at 17:21:18
Nice one, Brent. I've had a very liquid afternoon so I am retiring, unhurt but incapable. God is Blue.
Brent Stephens
200
Posted 11/04/2021 at 17:22:54
Good man, Tony. God is blue.
Thomas Richards
201
Posted 11/04/2021 at 17:23:21
Your not on the ale with Steavey Buckley are you Tony?
Brian Williams
202
Posted 11/04/2021 at 17:24:00
Darren#162.
Darren mate. I don't bleat about criticism of Ancelotti, I think it's justified.
And that post won me nowt coz it only contained ONE Hindism. I need two for a fiver and three for a tenner.
Work with me and we can split the profits. ;-)

Steavey Buckley
203
Posted 11/04/2021 at 17:25:26
Danny: Everton keep losing at home because they keep giving the ball away and Richarlison and DCL keep shooting at the goal-keeper. If they had read the coaching hand book, if they are on an one and one situation with the goal-keeper, they should first draw the keeper and take the ball around him instead of just shooting at the goal-keeper. As for Everton keep giving the ball away, those players who are guilt of doing more often than others, should have no future at Everton FC. Other players should be warned about giving the ball away too often.
Martin Mason
204
Posted 11/04/2021 at 17:25:48
Paul@198
Brighton have played really well recently and had some good results, they should have won against United away too. I've seen us play twice there and we were woeful both times so it will be a very close game and little chance of us looking good. We should be capable of getting a win but must not sit back if we get a goal. I'd back your bet though.
Tony Hill
205
Posted 11/04/2021 at 17:30:42
Probably, Thomas @201, probably. Good night.
Paul Birmingham
206
Posted 11/04/2021 at 17:30:54
Cheers Martin, let's hope so, and hopefully Everton won't let themselves down tomorrow, and get the win, to sta in touch with hope for a Europa League place.
Now Son is doing his best to stop Everton.
Bobby Mallon
207
Posted 11/04/2021 at 17:31:00
Paul Birmingham I took that 33.1 as well 3.1 to Everton
Colin Glassar
208
Posted 11/04/2021 at 17:35:23
Did someone mention Steven gerr@rd on here? Go and wash your hands!!
Danny O'Neill
209
Posted 11/04/2021 at 17:37:51
I didn't want to say it Colin. I think my mother would have said wash your mouth out with soap. Old school soap at that!!
Bobby Mallon
210
Posted 11/04/2021 at 17:42:43
Ok fellow blues I'm off to Cornwall tomorrow for a little family break. No coms allowed when camping just board games. So good luck Everton. Goodnight
Thomas Richards
211
Posted 11/04/2021 at 17:44:43
Bobby,
Shhhhh.
Your neighbours will blow you up
Danny O'Neill
212
Posted 11/04/2021 at 17:44:44
Have a great break Bobby. See you on the other side!
Roger Helm
213
Posted 11/04/2021 at 17:53:50
You have to be a real optimist to put Everton and Champions League in the same sentence. I would say we are two years and over £100m away from that just now.
Europa League possibly, but we would also need a good summer's recruitment to stop it buggering our domestic league fixtures.
Steavey Buckley
214
Posted 11/04/2021 at 17:54:09
Colin, so far for the past 24 years, Everton have had 2 Scottish speakers, one Spanish, one Dutch and one Portuguese, while the present manager speaks Italian. So it would make a nice change to have a Scouse speaker, who speaks the language of all on Merseyside, even if he did originate from the 'dark side.'
Thomas Richards
215
Posted 11/04/2021 at 17:55:58
So it wasnt a leg pull Steavey?
How many scouse players do we have who he would he talk to?
Steavey Buckley
216
Posted 11/04/2021 at 17:59:17
Thomas: footballers are professionals and just get on with the business of trying to play football.

Martin Mason
217
Posted 11/04/2021 at 17:59:21
Roger@213 My sentiment exactly. We are a way off yet and at least 3 good players.
Brendan McLaughlin
218
Posted 11/04/2021 at 18:03:39
Steavey#214
For someone for whom "personalities come a very, very distant second"...you do seem quite fixated with Slippy G.

Darren Hind
219
Posted 11/04/2021 at 18:07:15
Bobby
I'm jealous as fuck, Enjoy your break, Blue boy..
Me and the Mrs are toying with the idea of a week in St Ives. She's Hovering over the send button as we speak
Please make it happen,Lord. Her confidence is shot
Steavey Buckley
220
Posted 11/04/2021 at 18:13:30
Brendan: football has always been about results not personalities. When Everton are winning the fans are happy. That is what football is all about.
Colin Glassar
221
Posted 11/04/2021 at 18:14:53
I thought you were taking the piss, Steavey. Hands as in typing filth, Danny. 😄😄
David Cooper
222
Posted 11/04/2021 at 18:16:31
Here we go again! If manure can keep it at 2-1 then once again a Blues win tomorrow will make us jump ahead of spurs! How many times have we been here?
Bobby Mallon
223
Posted 11/04/2021 at 18:17:29
Darren , just push her hand, say you fell😂. Hope it happens we all need a little break. Masters for me now. Derek Knox if you get a definite date for golf and my shift pattern allows I'm in. I'm from Huyton so that would be good for me.
Frank McGregor
224
Posted 11/04/2021 at 18:20:53
The current Brighton manager Graham Potter to me is a manager Everton should take a serious look at in the future when the Ancelotti period comes to an end.

Any of the recent teams he has managed have produced top quality performances with a will to win.
Brian Wilkinson
225
Posted 11/04/2021 at 18:26:42
Martin@197, I personally believe we have that left sided midfielder, but never seems to get a slot there, what have we got to lose,in trying Nkounkou there, he is big and strong, can take a player on, and put a quality ball into the box.
I know it was in the cups against lesser teams, that he linked up well, on the left, but from what I have seen from others, he looks like one who given a few games, could at least give us some balance, on the left hand side.
We certainly need a right back, like you say, and a couple more in key areas, but in time, I think Nkounkou will be a left sided midfielder, rather than a left back.

Derek Knox
226
Posted 11/04/2021 at 18:29:25
Bobby @ 210, don't be coming back talking all funny, my dear, my handsome, hope you enjoy it mate, send us a Postcard! :-)
Thomas Richards
227
Posted 11/04/2021 at 18:32:16
Darren,
Stay off the scrumpy.
I believe it turns drinkers into narks.
Jerome Shields
228
Posted 11/04/2021 at 18:32:37
Robert#163
That is a realistic Gomes comparison and there are other similar comparisons. Such is the Everton reputation within football, it takes a Manager of Ancelotti 's standing to attract the players with top four potential. The Clubs Youth development and recent history prior to Ancelotti would not attract such players on it's own.
To have players who make elementary mistakes in defence, poor pass completion rates and ball retention in midfield, and who have one of the poorest pass completion rates in the final third in the Premiership, coupled with poor finishing ability; Ancelotti is doing well.
Stephen Vincent
229
Posted 11/04/2021 at 18:33:45
Steavey, I am assuming that you are just looking for a rise. But to be quite clear if the beast of mordor ever darkened our doors my season ticket would be in the first post back to head office.
Paul Birmingham
230
Posted 11/04/2021 at 18:45:31
Good luck Bobby with your bet and I hope you get decent weather on your holiday, and enjoy.
And for All Evertonians, a win tomorrow night.
John Raftery
231
Posted 11/04/2021 at 18:48:05
We are not playing well. Apart from perhaps the wins at Wolves, Leeds and the RS we have not played well enough for many months to be entertaining top four aspirations. Seventh would be a decent achievement for an injury prone squad containing a few too many ageing, one paced players. A win tomorrow would lift us to seventh. A positive performance to go with it would give us some hope of staying there.
Dave Abrahams
232
Posted 11/04/2021 at 18:59:18
John (231), that's what I'm hoping for tomorrow a win and a positive performance, we could all do with the lift that would give us, I'd even accept just the win at the moment, but your description of the strength of the squad explains why we are suffering. At the same time John this season would have been one of your happiest following them on their travels. No justice for the legions who follow the Blues away.
Martin Mason
233
Posted 11/04/2021 at 19:10:12
The funny thing is that Liverpool became superb on the back of 2 one paced midfielders in Milner and Henderson.
Steavey Buckley
234
Posted 11/04/2021 at 19:12:17
Stephen: If Everton decide to look for another manager there are too many managers available tainted by failure. All the best managers are looking up the league not down the league with Everton. Although the new stadium could be a game changer attracting new management and exciting players in the future. But I get the feeling that a new stadium may siphon off money meant for new players.
Danny O'Neill
235
Posted 11/04/2021 at 19:20:04
Still hoping I will get to get on my foreign travels, but will regardless make a trip to Pembrokeshire to visit the son. I believe for those who like Cornwall, Pembrokeshire is a nice similar alternative if somewhat less commercialised.
At the beginning of the season you could see that on paper we had a strong starting 11, give or take the odd player or two we would deliberate on as to who should be in that 11. But once you scratch the surface, it is back to the players we have become frustrated with over the past few seasons. A thin squad was always going to bite us in some way. Fortunately we are still in there with a chance of at least the original target of European football.
The result at this stage of the season and against the backdrop of recent form is most important, but a positive performance on top of that would give us hope that we can make a fist of the opportunity that is still there for us.
Thomas Richards
236
Posted 11/04/2021 at 19:23:55
Danny,
Are you bunking into Wales?
Passport required ?
Rob Halligan
237
Posted 11/04/2021 at 19:24:52
Danny, talking of foreign travels, I submitted my Number one favourite European away game last night, but it still hasn't been posted on TW. I hope the Ed's didn't think it a bit too long and have not posted for that reason? It did seem long, but when reading back only took a couple of minutes (or was it hours? 😁😁😁) to read.
Danny O'Neill
238
Posted 11/04/2021 at 19:29:42
The perils of hanging yourself out to dry on the internet Thomas. I didn't give a date though right??!!
Look forward to it Rob. Here's hoping for next season. Knowing Everton, we'll get Dublin or Glasgow as the first destination after the wait.
Not that Dublin would be a bad omen given 1984!
Thomas Richards
239
Posted 11/04/2021 at 19:41:28
👍 Have a good time Danny.
Hopefully the start of being able to travel will lighten the mood of the population.
Be like a big cloud being removed.
John Raftery
240
Posted 11/04/2021 at 20:26:05
Dave (332) Yes, it has been very frustrating missing all those away wins. Will we maintain the great away form after fans return? I suspect not but hopefully there will be a huge improvement in the home form.
Martin (333) That's true although I think I would have backed Henderson to win a race against most of our midfield. They also had a lot of pace elsewhere in the team, notably a front three with the speed and energy to press high plus a back line able to squeeze up with both full backs bombing forward to support attacks.
Mark Murphy
241
Posted 11/04/2021 at 21:10:04
Gbamin taken to hospital - medial knee damage - 6 weeks out.
Neil Copeland
242
Posted 11/04/2021 at 21:18:30
Mark #241, is that a piss take?
Mark Murphy
243
Posted 11/04/2021 at 21:22:00
Couple of guys on TPF heard it from someone at the club. Stretchered off and taken to hospital. Sorry if it's a sick joke but they are regular posters who don't usually mess about.
Neil Copeland
244
Posted 11/04/2021 at 21:23:31
If true, that could well be that for the lad. Hope it's a wind up.
Robert Williams
245
Posted 11/04/2021 at 21:23:59
Any truth in this -?
"Mesut Ozil has sent a message of support to Cenk Tosun after the Everton loan star suffered a serious knee injury while in action for Besiktas."
Mark Murphy
246
Posted 11/04/2021 at 21:26:39
Saw that too - still a year on his contract, yes?
Neil Copeland
247
Posted 11/04/2021 at 21:28:11
You couldn't make it up
Rob Halligan
248
Posted 11/04/2021 at 21:33:25
Mark, what is TPF?
Mark Murphy
249
Posted 11/04/2021 at 21:47:30
The People's Forum, Rob

Derek Knox
250
Posted 11/04/2021 at 22:03:31
Danny @ 235, if you are on a narrow road and have to make a ewe turn, make sure you have your wellies with you. Try not to make it's eyes water. :-)
Danny O'Neill
251
Posted 11/04/2021 at 22:11:44
I spent 4 years down that way myself Derek and made many ewes turn. Your eyes water just through the stiff Atlantic breeze!
Danny O'Neill
252
Posted 11/04/2021 at 22:15:28
**made many U-turns.
Looking forward to tomorrow evening.
Lunch in the pub, well okay, outside. Then out again later for a 2 hour slot booked 6-8pm and back home to watch the match.
Come on Everton.
Brian Williams
253
Posted 11/04/2021 at 22:21:27
No joke about Tosun. Possible ACL. Shocking for him and Everton!
Danny O'Neill
254
Posted 11/04/2021 at 22:35:12
Wasn't sure were the best place to put this was.
"I've enjoyed every minute of my time here. To come to a club of the stature of Celtic has been very good. I haven't heard anything about my future. There are a lot of games to go & things to sort out. As a player you want to have a home for the long term."
Jonjoe Kenny. The lad seems to understandably be crying out for stability. He has been a bit of a footballing nomad the past couple of seasons. I hope he finds that stability.
Thomas Richards
255
Posted 11/04/2021 at 22:40:04
A great kid apparently.
Ive mever met him but people who have all say the same.
A lovely, straightforward boy.
I hope it all works out for him.

Phil (Kelsall) Roberts
256
Posted 11/04/2021 at 00:02:36
Stop getting up everyone's hopes.
9 games to go - last season we picked up 6 points from them.
City and Arsenal away.
Still to play WHU away who are going for European places and they may bring a gun to the gunfight this time
Need to play Villa twice but looks like Grealish out for the season so can we do the double?
But realistically - 6 points could be 12 but probably not much more. 59 points will be scraping into Europe League with 3 qualifying rounds. I would pass on that option.
Jerome Shields
257
Posted 12/04/2021 at 00:38:32
Gbamin real bad news if right.
Appears to be right unfortunately.
Wishing him a speedy recovery. Doubt we will see him this season.
Simon Dalzell
258
Posted 12/04/2021 at 00:40:22
Mason. I agree with a great deal of what Darren has to say. Not all, but I wont EVER address him by his surname. I have not been very impressed so far with Ancelotti on the whole. Strange selections, negative tactics, poor game management. Time will tell. When commenting I would say we all take in to consideration the depth of squad. ( sorry, MR. Mason I should say ) I'm trying to be more polite.
Don Alexander
259
Posted 12/04/2021 at 01:15:08
Simon (#258), our Dazza is, to put it mildly, provocative to those he perceives to have a different opinion to his own self-perceived august self.
But when he openly describes fellow fans of a contrary opinion (in his opinion of course) as "liars", as he's done this very weekend, "provocative" may have to give way to "obnoxious" and/or demeaning of himself.
I am, like you, in agreement with much of our Dazza's opinion of our club, but his endless personal tirades to any fan with a contrary opinion to his own point of view only demeans him, together with his rational opinions, as an adult deserving of any respect at all.
In short, he's a conceited, ego-centric, gob-shite nerd - in my and many others' opinion (from what's literally spelt out from postings on any number of threads).
That said, he certainly provokes comment. But then didn't Trump, doesn't BoJo, and so on and so forth. Doesn't make them credible in the least though, does it?

Dennis Stevens
260
Posted 12/04/2021 at 01:18:05
Derek #131 My apologies if you took my post as a reprimand of any kind - that was not my intention at all. I merely explored wiki to see what was recorded there as a matter of curiosity after reading your posts & the replies posted. I'd certainly not claim wiki as the last word on anything, but thought the relevant passage might be of interest.
Kieran Kinsella
261
Posted 12/04/2021 at 03:06:16
Try to keep things light on ToffeeWeb but I hope we beat the shit out of Brighton. When I was 7, I had a teacher who was a big Brighton fan. We had one non white kid in our class and one day he wasn't paying attention. Brighton fan got his attention by launching a cricket ball at him and it hit him in the face giving him an instant black eye. When the poor kid burst into tears the teacher said "what do you mean you've got a black eye? Both your eyes are black already," cue laughter from the CHAVs in my class. Granted, I'm sure there are plenty of decent Brighton fans but I hope we thrash them because this miserable piece of shit is still alive and still bigging up Brighton. And that's just one example of the child abuse at my school. So maybe I'm bitter? Yeah you don't know the half of it but I fucking hope we nail them just to spite that prick
James Flynn
262
Posted 12/04/2021 at 03:30:49
OK. Appears the Tosun knee injury happened.
Can't see anything on Gbamin's knee.
James Flynn
263
Posted 12/04/2021 at 03:30:52
OK. Appears the Tosun knee injury happened.
Can't see anything on Gbamin's knee.
James Flynn
264
Posted 12/04/2021 at 03:33:51
Can't find anything on the Club website regarding either of them.

James Flynn
265
Posted 12/04/2021 at 03:37:21
OK, Tosun injury is for real.
Where is the Gbamin injury info coming from?

Mike Gaynes
266
Posted 12/04/2021 at 03:51:37
Crushed for Gbamin.
Derek Knox
267
Posted 12/04/2021 at 05:29:15
I can't see how this ' injury ' to Gbamin could be true, I have scoured for info everywhere, and it would surely be a ' feeding frenzy ' for journos if there was any substance to it. Imagine the headline, " Injury jinxed player for Everton breaks down yet again " or something of that ilk.
I looked at Newsnow Everton, and I know they can have their fair share of Jackanories, but they have an article, can't do the link thing on my tablet.
Saying basically Gbamin is raring to go, and repay the faith shown in him by the Club and the supporters, by making up for lost time till the season end. Hardly soundbites from a player that was crocked again.
Darren Hind
268
Posted 12/04/2021 at 05:57:37
Don Alexander.
The guys was not giving an opinion he was making false allegations against me personally. It was hardly a crime on his part. He was in a debate and trying to slip one through. All's fair.
Normally I don't respond to false allegations (as you of all people would know) but Bobby strikes me as somebody who would say to my face what he posts on here. I cant know that, but I believe it to be so and I respect that.
Out of the hundreds and hundreds of posts you so bravely put up about me. I have probably responded to 2-3.
As for me or anybody else agreeing with you on football. That just a myth you repeatedly peddle. How could anybody agree with you ? Your latest posts 259 is absolutely typical of you. You don't even mention the game.
I look forward to the day Kenwright retires...Then I will have your undivided attention
Brian Murray
269
Posted 12/04/2021 at 06:13:13
We all hope tha gbamin is the ball carrying midfielder we need but wether he's back injured or not we can't plan the summer with him in mind. Same for Rodriguez. These players just can't do a full season so if we get them fit it's an occasional bonus and no more. Not sure the legality or the cost of termination of a contract but we can't let the likes of Tosun besic bolasie even siggy and Gomes just carry on draining us if nobody is daft enough to take on their contracts. Same with Walcott if any or all these players are still hovering about towards the end of the window. Max Aaron's will add a great dimension to our right if we get him. As for the front two they need real competition if Ricky stays. Unfortunately dcl and his problems can't be coached. He is what' he is. What I'm saying is nothing new I just want us to have a plan and a way of playing fast decent football and not get a sub on to secure a game. Doesn't really work in this league. Oh and any truth in the rumour the bill is about to retire or did I have too much cheese on my pizza last night and or ale.
James Flynn
270
Posted 12/04/2021 at 06:39:50
On Gbamin: It's on the TPF from someone with the handle,
rlk
on April 11, 2021, 8:07. pm
That's 24 hours ago. Stating,
"Out for 6 weeks. Medial knee injury. Don't shoot the messenger."
I'm not in the medical profession. "Out for 6 weeks. Medial knee injury. ", is a specific, medical diagnosis, no? Takes a day or two, I'd think. Maybe more?
Yet, somehow, rlk knew it 24 hours ago and there's not a peep in the press or on the Club website?
Seems unusual.
Mark Murphy
271
Posted 12/04/2021 at 07:50:23
8.07 pm is less than 12 hours ago James but I too find it strange it's not been pounced on by the press or social media. Hopefully it is just a stupid sick joke.
Hugh Jenkins
272
Posted 12/04/2021 at 07:55:51
Danny (235). The Pembrokeshire Costal path was one of the first areas of the UK to be designated a National Park.
It is truly beautiful and as you say, less commercialised than Cornwall.
I must admit that I am also a big fan of Cornwall and the Cornish coast, but Pembrokeshire is also much easier to get too from most parts of the UK.
Haven't seen anything about Gbamin on any other site, the BBC certainly haven't picked it up nor SSN.
Paul Smith
273
Posted 12/04/2021 at 07:57:28
There is nothing anywhere on an injury to Gbamin, quite the opposite is true with lots of info on him looking forward to being back.
I smell bullshit on this so don't buy into it guys.
Ian Jones
274
Posted 12/04/2021 at 08:05:30
Hi Paul, have no knowledge re Gbamin and any new injury.
However, the info you refer to about Gbamin looking forward to being back will be presumably from interviews/comments he made last week prior to the weekend.
Martin Mason
275
Posted 12/04/2021 at 08:05:46
It's in this morning's Mail, another 3 months out for Gbamin
Mark Murphy
276
Posted 12/04/2021 at 08:10:11
Are you sure that's it an older report Martin?
Derek Knox
277
Posted 12/04/2021 at 08:13:46
Dennis @ 260, no need to apologise mate, I didn't take umbrage over it at all, still a grey area as far as I can see/make out, but as always tried to put a light hearted response to it. Tonight's more of a worry to be honest, but I think we could/should shade it.
Rob Halligan
278
Posted 12/04/2021 at 08:26:53
Haven't got a clue where this paper is from,but they have run a story only 15 hours ago reporting Gbamin is raring to go tonight
https://www.maldonandburnhamstandard.co.uk/sport/nationalsport/19225479.i-want-make-everton-history---jean-philippe-gbamin-eager-shine-return/
Martin Mason
279
Posted 12/04/2021 at 08:28:27
Mark, it's definitely in today's paper and it definitely says a new injury. The Mail says it is now on the Club web site but I can't see it.
Mark Murphy
280
Posted 12/04/2021 at 08:45:56
Martin, maybe you've actually bought the paper but the only reports I can see on line are from 28 may 2020, 16 Oct 2019 & 26 august 2019
where are you seeing it?
Rob Halligan
281
Posted 12/04/2021 at 08:50:40
There was a piece from Dominic King, a staunch RS, uploaded on the daily mail website at 22.41last night, talking about Ancelotti and the push for Europe. If there was the slightest sniff of an injury to Gbamin, then King would have reported it. I think it's all bollox me self, but we'll soon find out.
Jonathan Tasker
282
Posted 12/04/2021 at 09:02:25
Meanwhile, a week on from the last abysmal effort, perhaps the players could pretend to be interested in top four.
At the current rate I think top half may be the height of their ambitions. As said above, I can't wait for the day Kenwright leaves.
Colin Glassar
283
Posted 12/04/2021 at 09:19:35
Not a whiff about Gbamin in the red Echo. Tosun is injured, again, and probably needs putting down.
Rob, I always thought Dominic King was a Blue!
Rob Halligan
284
Posted 12/04/2021 at 09:30:18
Trust me Colin, he's a RS. I actually knew him long before he started at the red echo. Don't know if you know of a pub, The Halfway House on Woolton road, but he worked there behind the bar for a while, and that's where I got to know him.
Tony Everan
285
Posted 12/04/2021 at 09:34:39
Sad news for Tosun, does anyone know if we are insured for this type of long term career damaging injury to a player. It happened on loan to Crystal Palace a couple of years ago too. Does the club get any compensation?
Martin Mason
286
Posted 12/04/2021 at 09:35:14
Mark@280 I wouldn't buy the Mail but I got the article by googling. I can't read it well though because it doesn't like my Ad blockers. It definitely isn't an up to date article though because it says he got the injury in our 2-0 defeat at Villa. Sorry about the misinformation.
Dave Abrahams
287
Posted 12/04/2021 at 09:36:42
Colin (283),No he is a Red fan, but he used to do the write ups on Everton's games when he was at the Echo. He was very good, IMO, and gave unbiased reports on our games. One time he gave an honest report on an away loss to WBA 4-0, going to Bellefield training ground after that report he was battered around the head with a rolled up Echo by Duncan Ferguson. I asked him about it, he said his mates, all Bluenoses, told he was going too soft on the Blues with his reports, why didn't he write the truth for once, so he did and that was the result. Players like getting praised, the truth hurts.
Colin Glassar
288
Posted 12/04/2021 at 09:40:50
The daily fail, despite being a Tory rag, has (IMO) the best football writers in the trade. I read their online version but only for the footy.
Rob, I've seen Dominic on Sunday Supplement a few times and he always seemed to be very positive towards Everton unlike the other rs journos like Dunne, Rudd, Northcroft and that South African bird.
Mark Murphy
289
Posted 12/04/2021 at 09:48:42
Martin I'm very glad to hear it (that you don't read that rag)
Still can't find anything official - I reckon them TPFers got cross lines with the Tosun story.
Thomas Richards
290
Posted 12/04/2021 at 09:50:37
Rob,
You reckon he downgraded his job when he left the barmans job to work for the echo?
Andrew Haizelden
291
Posted 12/04/2021 at 09:56:45
Don't care who plays as long as they all play with the same attacking intensity throughout the game as they do when they go one nil down with five minutes to go.
Martin Mason
292
Posted 12/04/2021 at 10:09:11
Mark, glad that I got it wrong and that he gets some game time tonight and plays well. What a plus that would be. What a plus a win would be too and then a good run of results to the end. Very difficult game tonight though.
Derek Knox
293
Posted 12/04/2021 at 10:42:34
Mark/Martin, I would personally never post 'news' on here unless it was tongue in cheek, especially second or third hand, like Chinese Whispers these things lose context and content, as they pass from one source to another. Usually unfounded to start with, and often names are changed too, as it looks like what has happened in this case.
Mind you Tosun and Gbamin, sound so similar you can see where the confusion started. 😜
Mark Murphy
294
Posted 12/04/2021 at 10:57:29
Derek, one of the two that posted it DOES have a mate at the club so once he backed the original post I fell for it.
I guess we'll only know tonight when the squad is named but Tosun AND Gbamin on the same day would be world headlines by now if it happened over the park pushing the death of the auld Duke to page 7 like Cameron hoped would happen with his news.
Mark Murphy
295
Posted 12/04/2021 at 11:09:49
Martin - does Middleton Road mean anything to you? (just a hunch)
Christopher Timmins
296
Posted 12/04/2021 at 11:19:42
With West Ham, Chelsea and Liverpool all winning at the weekend this is a must win game. Anything less than a win and our chances of finishing ahead of the above teams will look slim with only 8 games to go.
I expect that Brighton will dominate the ball but that we will come out on top on the scoreboard.
Brian Murray
297
Posted 12/04/2021 at 11:36:58
Maybe Tosun not injured and was just seen running a bit slower. Not possible oh well get well soon hotshot
Martin Mason
298
Posted 12/04/2021 at 11:51:31
Mark@295 Middleton Road? Yes, there's one near to where I live in Horsham.
Mark Murphy
299
Posted 12/04/2021 at 12:00:10
Martin we must be the only two in horsham that DONT buy the Daily Mail!
Mark Murphy
300
Posted 12/04/2021 at 12:00:11
Martin, again, just a wild hunch, but a few weeks back, whilst driving your car, did you wave and point at the badge of a good looking chap on the corner of Blackbridge lane and Middleton road who was wearing an Everton rain jacket?
Martin Mason
301
Posted 12/04/2021 at 12:06:56
May well have done Mark. Do you live down there?
Mark Murphy
302
Posted 12/04/2021 at 12:15:35
Hills Farm Lane - My wife works at Arunside school and one of my mates lives on Middleton road.
We were stood chatting on the corner when a driver waved at me and gave me the thumbs up. Just thought it might be you - there cant be that many of us down here, although I have seen a few at the station when going away games.
I was at both the last Brighton away games - gutted its off tonight - apart from the results lately I enjoy the beers in their ground and the subsidised rail fare makes it a cheap day out..
Kim Vivian
303
Posted 12/04/2021 at 12:27:46
Martin, Mark - It's brilliant when you run across another Blue off patch as it were.
There's load of glory following RS and red Mancs down here in Romney Marsh (no - not Rodney, Derek) and I was walking at nearby Dungeness when in the distance I could make out the famous words "Sport Pesa" on a blue background approaching. Sure enough - a fellow Blue. Local lad as well - not a Scouser. Our ranks are swelling by the day. We chatted a few minutes but not seen him since. Was from Folkestone I think.
Any other T'webbers in this neck of the woods?
Trivia survey - who's the first palyer you think of in a Sport Pesa shirt?
Colin Glassar
304
Posted 12/04/2021 at 12:34:18
I DO NOT buy the daily mail. I read the sports pages, for free, online - they have good journos. I don't even do that with the s*n, daily express, star or any other Tory toilet paper.
Martin Mason
305
Posted 12/04/2021 at 12:34:53
Mark, perhaps we can get together to say hello and even have a beer when socialising is a little bit easier. I live in a road called Winterbourne which is off Lemmington Way up by the Rusper Road roundabout that's being worked on just now. Drop me a line on masonmart@aol.com with your number if you're OK with that. I'd love to have gone tonight.
Mark Murphy
306
Posted 12/04/2021 at 12:38:41
Kim I know a couple of Blues, one a big lad from the Wirral who I go the match with whenever we can (mostly aways) and who drinks his considerable body weight in beer and leaves me staggering. The other is a local lad who's young son is also a mad blue. I've seen quite a few blues on the streets and there's a good contingent join the train at Crawley when going to away games.
Kim Vivian
307
Posted 12/04/2021 at 12:45:22
Mark - Big lad from the Wirral who drinks his weight in beer? I thought you were talking about me for a moment! Then I realised I don't know you (aside from this community)
Mike Keating
308
Posted 12/04/2021 at 12:47:25
Gbamin out again according to this report
https://theathletic.com/news/everton-jean-philippe-gbamin-injury/TZbAwsbDJ2VV
Iain Latchford
309
Posted 12/04/2021 at 12:57:01
Gbamin is out tonight, and potentially for the rest of the season.
Liam Heffernan
310
Posted 12/04/2021 at 13:08:18
Has there ever been a worse sick note than Gbamin, I feel for him but this is ridiculous.
Martin Mason
311
Posted 12/04/2021 at 13:08:21
Kim@303 Sure is. I didn't realise just how many Blues there must be down here though. I may just start going to the games again as often as I can once the crowds are allowed back. I'd gradually stopped going with working abroad and then staying down South but well retired now. I'd buy a season ticket next year but I have a little pad in Malaysia where I like to go to escape winter. I have a feeling that tickets will be hard come by soon. This club is going places.
Marc Hints
312
Posted 12/04/2021 at 13:18:09
It must be true with Gbamin as when Everton released training photos for the Brighton game he was not there
Ernie Baywood
313
Posted 12/04/2021 at 13:20:01
It's got to be time to write him off doesn't it? That's sounds horrible but it's reality. Good luck to him but he can't be an Everton player.
Can anyone think of anyone who was such a sicknote who turned things around?
Derek Knox
314
Posted 12/04/2021 at 13:22:18
Mark @ 294, thank our lucky stars that VVD had no association with Phil the Greek, otherwise this media driven sycophantic patronisation would go on forever. As in Star Trek " There's life Mark, but not as we know it ". :-)
Andy Finigan
315
Posted 12/04/2021 at 13:26:43
Gregg okeeffe has just tweeted that his new injury is sadly true.
Kieran Kinsella
316
Posted 12/04/2021 at 13:31:29
Ernie
Yes, in basketball there was guy called Grant Hill had similar run after joining Orlando. Years later he got past it
Tony Everan
317
Posted 12/04/2021 at 13:36:46
The rumours are sadly true.
Gbamin has got a "freak injury", not related to the previously two serious injuries.
The lad better not go for a walk in a thunderstorm.
Colin Glassar
318
Posted 12/04/2021 at 13:39:37
Sad news but if it's true, we have to get rid. Over the years Everton has been a soft touch for players like Gibson, AVDM, Bilic, Traore etc... now Delph and Gbamin are going down the same road. Pay him his contract and let's move on. He's a wealthy young man and maybe he can restart his career somewhere else.
George Carroll
319
Posted 12/04/2021 at 13:48:25
Lets just wait and see what the official report of the injury is before we write the lad off
Paul A Smith
320
Posted 12/04/2021 at 13:53:41
I felt total gutted reading about Gbamin. When he came on v Palace he started like he had supported Everton all of his life and was proud to be running in the shirt again.
For 10 mins I was saying to the lads how bouncy and fired up he looked. Sadly I was saying the opposite after 10 mins. He looked knackered.
That operating table makes the body weaker and weaker. This was my worry with him, not the injury that started it but the after affects of several major ops.
Best wishes to the lad but I am forgetting about him playing here again.
Danny O'Neill
321
Posted 12/04/2021 at 13:56:27
Gutted for Gbamin, disappointed for Everton. But, the player clearly is going to be a constant injury prone liability.
Not for Everton but remember Darren Anderton?
Paul Birmingham
322
Posted 12/04/2021 at 13:58:31
If the Red Echo story line about JPG, then I do feel gutted for the lad and it makes you wonder, what the clubs Doctors and physios are to.
It will be interesting to see if Everton make an official statement on this matter.
Brian Williams
323
Posted 12/04/2021 at 14:01:57
Paul#322.
Paul, why cast aspersions on the doctors and physio's when his injury is down to a "freak injury" in training?
Danny O'Neill
324
Posted 12/04/2021 at 14:04:23
Hugh Jenkins (@272), before we go into match mode, back to Pembrokeshire. I was stationed their for 4 years and my son is there now. A stunning part of these Isles.
The coastal path is spectacular. Although given it was an option for our Physical Training sessions, I didn't always appreciate the beauty that was on offer!!
Graeme Beresford
325
Posted 12/04/2021 at 14:04:37
Feel sorry for JPG, clearly what he needs is a pre-season and games. He seems to be getting injured in training that's obviously because his body is trying to get used to playing everyday. It's sad.
I know it's not completely to blame but now I am starting to feel like we have been done dirty bu the f.a. We have had to postpone two games due to other clubs having covid, both games when we were playing well and had a half fit team. Now, we are playing tonight against one of the furtherest away teams you can travel to, then at home against Spurs 4 days later. It all seems a bit odd to me. We seem to play, then get a week off, then play 2/3 times in quick succession, then get a week off. No wonder all of our players are getting injured.
We seem to of been thrown in at the deep end when it comes to games at the end of the season. We did not have to postpone any of our games, so why is our fixture list on congested. Is it hurting us now with the injury's? I think so.
Ernie Baywood
326
Posted 12/04/2021 at 14:10:08
Kieran 316 - I just went and looked him up and that sounds a bit more like one very serious injury (and a resulting medical emergency) that kept him in and out for nearly 6 years. Still seems a miracle he was able to resume at the top level afterwards.
Sadly, there are far more Gibsons than Hills.
Christy Ring
327
Posted 12/04/2021 at 14:12:30
Gutted for Gbamin and sadly it's one step forward and three steps back, don't think the club can wait any longer. Tosun could be out for at least six months, so another player we can't get rid of in the summer.He'll probably bunk up with Delph.
Martin Nicholls
328
Posted 12/04/2021 at 14:18:59
Not right to bracket Gbamin in with the likes of Gibson, AVDM, Bilic, Delph etc. Unlike those wasters, this lad seems to be very professional and clearly desperate to play - couldn't say the same of those other four.
Jay Wood
[BRZ]
329
Posted 12/04/2021 at 14:27:27
Bit harsh to pin this on the club medics and physios without even knowing the details of how the injury occurred or what it is.
By the players own account just last week, he has a lot to thank them for the first class treatment, counsel and moral support they gave the lad in pretty much all his time at the club.
I'm guessing the likes of Coleman and Gomes would (and did, if I recall correctly) express similar praise of our medical team during their own serious injuries.
Alan Johnson
330
Posted 12/04/2021 at 14:48:47
Oh my... Not looking good for him. Not sure how things stand, can we claim insurance?

Kim Vivian
331
Posted 12/04/2021 at 14:49:10
Colin 318. You make it sound easy. Have you ever tried to sell a car with a blown head gasket? I just hope the club is well insured.
Andy Crooks
332
Posted 12/04/2021 at 14:54:30
Sometimes it is not necessary to apportion blame. Sounds like he is just incredibly unlucky. I feel sad for him and am proud that we are a club who have supported him and will continue to do so. Good luck to him; people can come back and he will.
Soren Moyer
333
Posted 12/04/2021 at 14:55:24
Those who are calling tonight's game a must win, should know better. This is Everton! "Must win" doesn't exist in their vocabulary lol!!!!!
Brian Murray
334
Posted 12/04/2021 at 14:59:59
Soren post 333. Any expectation on these snowflakes and we just wilt faster than you can say what a manager.
Andrew Ellams
335
Posted 12/04/2021 at 15:01:56
Brighton have been playing some good stuff lately without much luck. We need to be all over like a rash form the start and sap away their shaky confidence.
This is a huge game for them though after Fulham losing on Friday.
Tom Bowers
336
Posted 12/04/2021 at 15:22:27
Even the most ardent of us cannot feel confident no matter who we seem to play these days.
Other teams just seem to come out more switched on and eager to get a result than Everton.
We just cannot get a choke hold on the game early so in this one we have to hope that DCL or Richie (or anyone) can put us in the driving seat otherwise a hardworking Brighton team can effectively end our season.
Brian Williams
337
Posted 12/04/2021 at 15:44:48
Colin, if you're going to "pay him his contract" to get rid of him (which has three years left to run) does it not make sense to persevere and try to get him fit, as you're going to pay him three years salary anyway?
Doesn't make sense to pay off three years of the contract, a few months maybe to lighten the wage bill and get somebody else in but three years?

Kim Vivian
338
Posted 12/04/2021 at 16:00:11
Colin - sorry mate, I didn't read all of your post so missed the "pay off his contract bit" - on which I aggree with Brian, above, unless it's worth it for FFP reasons (which I am yet to fully understand) to have him off the books.
Feel so sorry for the lad that we are having these conversations.
David McMullen
339
Posted 12/04/2021 at 16:04:53
Forget the must win. Brighton must be annihilated. End the season like we started it. UTFT's
Frank Fearns
340
Posted 12/04/2021 at 16:28:33
"Other teams always play well against Everton" ---- quite simple answer really because we always bloody let them play well!! We all know the answers.
Roger Helm
341
Posted 12/04/2021 at 17:02:25
Why do we have so many injuries? It can't all be bad luck. Either we are recruiting weak players or there is something wrong with the training and conditioning.
I don't we have ever looked fit and fast and strong since Martinez got rid of Moyes's conditioning coaches.
Andy Walker
342
Posted 12/04/2021 at 18:00:27
Can't see us getting anything out of today's match. We've been lucky for most of the season, outplayed but then nicked goals and hung on. If the side is as per Lyndon predicts that's 8 defenders/defensive midfielders plus James, DCL and Richarlison.
The style of play over the past few months has been pragmatic. I can only put it down to injuries to first choicers and Ancelotti believing his second string midfielders (Iwobi, Sigurdsson, Davies, Bernard etc) are just not good enough to risk a more expansive style.
I've usually been wrong with my predictions this season so I'll go for a Brighton win in the hope I'm wrong again.
Richard Mason
343
Posted 12/04/2021 at 18:22:17
Watching west Brom here. How come Everton didn't play like that under Fat Sam. They look unreal
Joe McMahon
344
Posted 12/04/2021 at 18:24:39
Richard, remember we did climb a few places to finish 8th. Where we are now but with more spent. I suspect the team also lacked pace.
Gary Willock
345
Posted 12/04/2021 at 18:41:01
Hopefully Allan is fit and is staying fit, because the thought of Siggy and Tom together is scary as hell, and that's what Carlo will do.
Unbelievably unlucky to lose both Gbamin and Onyango at the same time as the first picks as I think Carlo WOULD have give either a crack at it.
Don't think he's likely to do it, but would like to see an experiment with Holgate or Godfrey given a go as a CDM if Allan not ready. Not many kids left to say step in either so why not?
Olsen
Coleman Mina Keane Digne
Davies Allan
Iwobi James Richie
DCL
if he's fit, else Holgate/Godfrey next to Tom.
Clive Rogers
346
Posted 12/04/2021 at 19:15:36
No DCL. Has he been dropped?
Clive Rogers
347
Posted 12/04/2021 at 19:17:20
No Allan either. Looking a poor buy.
Jim Bennings
348
Posted 12/04/2021 at 19:18:58
Three attacking players?
Our squad is absolutely horrendous when you look at our bench, for the money we've spent and we can field a striker against Brighton.
Brands and managers recent and current have much to answer for.
Mike Oates
349
Posted 12/04/2021 at 19:19:09
Are we falling apart at the seams - absolutely ridiculous amount of U18's on the bench. An absolute joke
Michael Lynch
350
Posted 12/04/2021 at 19:19:13
DCL and King don't even make the bench? Does Carlo really hate strikers or something?
Clive Rogers
351
Posted 12/04/2021 at 19:19:44
Strange team with four central defenders.
Andy Walker
352
Posted 12/04/2021 at 19:20:00
Backs against the wall again. Such a weak and defensive side. Doesn't look good at all.
Stephen Brown
353
Posted 12/04/2021 at 19:20:51
We are lacking pace in the team and the bench is looking like an episode of the inbetweeners!
Dale Self
354
Posted 12/04/2021 at 19:21:31
Save some of that for the live forum guys.
Michael Lynch
355
Posted 12/04/2021 at 19:21:34
Hang on, four central defenders and two full backs? What the fuck?
Kevin Prytherch
356
Posted 12/04/2021 at 19:21:42
Nearly 4 years with a director of football and we have one senior substitute - and that's Iwobi. If there was ever a damning indignation of Marcel Brands time at the club then this is it.
I hope it's a 3-5-2 with Holgate and Davies in centre mid, then Sigurdsson behind Richarlison and James.
David Pearl
357
Posted 12/04/2021 at 19:22:30
Maybe they all collided with Gbamin. Shite. And only Iwobi on the bench, maybe Nkounkou will get on in the second half.
Fingers crossed James can last his full 70 minutes. Not a bad team... but we cant get any more injuries.
Charles Brewer
358
Posted 12/04/2021 at 19:22:49
5-4-1 formation. Probably with Richarlison backing up Mina in case there is a defensive slip. What's the plan? Hope there is a bad pass back from one of their defenders and the goalie has a Biden moment?
Think I won't bother watching this one.
Clive Rogers
359
Posted 12/04/2021 at 19:23:05
Michael, 350, I think he's decided those two are not good enough. King was a strange buy. Has DCL had a strop? Not on the bench.
Brent Stephens
360
Posted 12/04/2021 at 19:23:29
Sky sports says no dcl??

Jim Bennings
361
Posted 12/04/2021 at 19:24:25
Have we started with so many defensive players since Walter Smith first season of 1998/99?
I doubt I've seen a more defensive minded lineup this century in fairness.
What the hell is the problem with Josh King?
Where's Calvert-Lewin?
Keane, Holgate, Mina, Digne, Godfrey AND Coleman, add the fact Davies is quite defence minded too?
Seriously Carlo mate??
Kevin Prytherch
362
Posted 12/04/2021 at 19:24:39
On another note - we have all these rumours about Small being coveted by other clubs because he feels his path to the first team is blocked at Everton, then we only name 8 subs. Is he injured or are we doing our best to make sure he leaves?
Clive Rogers
363
Posted 12/04/2021 at 19:25:39
Coleman and Digne will be playing as wingers.
Robert Tressell
364
Posted 12/04/2021 at 19:30:47
An extremely strange line up. We have just one senior player on the subs bench. Iwobi must feel like the fat kid at school who gets picked last. Hopefully Holgate is in midfield alongside Davies otherwise we will be overrun in the centre.
Soren Moyer
365
Posted 12/04/2021 at 19:31:29
Richard @343. I too am watching that game and what the hell? No hoofing the ball but proper footy from FS team!!! Unreal this.
---
Add Your Comments
In order to post a comment, you need to be logged in as a registered user of the site.
Or Sign up as a ToffeeWeb Member — it's free, takes just a few minutes and will allow you to post your comments on articles and Talking Points submissions across the site.