Times: Everton withdraw compensation offer in Silva dispute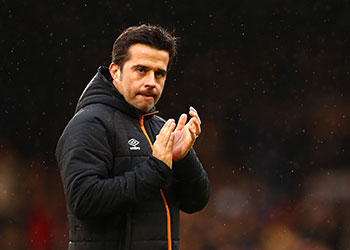 According to The Times, Everton are now refusing to recompense Watford for what the Hertfordshire club claim was the tapping up of their former manager, Marco Silva.
The report corroborates suggestions that, following Watford's decision to lodge a formal complaint with the Premier League, the two clubs opened negotiations last month to try and reach a settlement.
The Hornets' hierarchy contend that the Toffees approached Silva illegally when they sounded him out over the possibility of replacing Ronald Koeman as manager at Goodison Park in November.
Everton made two official offers of compensation, the higher reported to have been between £12m and £15m, but both were rejected. Their offer of £1m in compensation tendered last month has since been taken off the table after that, too, was rebuffed.
According to Matt Hughes in The Times, Everton claim to have evidence that Watford made a similar approach to Silva when he was still at Hull City in sending him a draft contract while he was still employed by the Tigers — itself a breach of Premier League rules — a claim they deny on the basis that the Portuguese had a six-month break-clause in his deal.
If the clubs cannot come to any accord over the issue, it will prompt legal proceedings and a panel of arbitration which, some outlets have reported, could at its most extreme result in Everton starting next season with a points deduction. Most observers agree that it is unlikely it would get that far.
Watford, meanwhile, are in the middle of a separate dispute with Silva himself over £750,000 he claims they owe him in unpaid wages following his sacking from his position at Vicarage Road in January.
Source: The Times
---
---