Everton vs Southampton
Friday, 17 August, 2018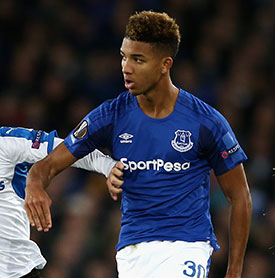 With Phil Jagielka suspended, Will Mason Holgate get the nod over Kurt Zouma to start in central defence?
Marco Silva takes charge of his first Premier League fixture as Everton manager at Goodison Park with Southampton the first visitors this season.
It's just over three months since the Saints secured a vital draw in their successful bid to stave off relegation. That May encounter in which Tom Davies scored an equaliser with practically the last kick of the game handed the Blues a point they didn't deserve after another poor performance. Together with his players, Sam Allardyce was booed from the field at the end of both halves, the final such indictment of his moribund tenure before he was sacked 10 days later.
Evertonians will walk up to the Grand Old Lady in altogether more optimistic mood on Saturday, buoyed by a summer of impressive transfer business and last week's 2-2 draw at Wolves, secured despite playing 50 minutes a man down following Phil Jagielka's controversial sending off.
Richarlison, the most expensive of those close-season acquisitions, scored twice, beginning the process of repaying Silca's faith in his talents while simultaneously thumbing his nose at those pundits who branded his transfer fee as wildly excessive. The Brazilian is in line to make his home debut after the "injury" that forced him off towards the end at Molineux was revealed to be little more than cramp. You get the feeling Goodison cannot wait…
With André Gomes targeting after the international break for his debut because of a hamstring injury and Yerry Mina only reporting for training late this week, only two of the four deadline-day acquisitions are likely to be considered for the matchday squad for the visit of the Saints.
Jagielka's three-match suspension means that there will be a vacancy at centre-half that will be filled by either Mason Holgate or the on-loan Kurt Zouma, with the younger defender, now recovered from Achilles tendonitis, perhaps having the edge due to his longevity and experience at Everton.
Bernard, meanwhile, joined his new team-mates in training at Finch Farm this week and all eyes will be on the manager's press conference this morning to see if he suggests whether or not the Brazilian midfielder will be in his plans.
Signed as a free agent after he left Shakhtar Donetsk this summer, Bernard has not played a competitive game since March due to a shoulder injury and it remains to be seen whether he will have the required match fitness to be on the bench for this weekend.
The forced change at the back aside, the starting XI is likely to be unchanged from the one that lined up against Wolves. Gylfi Sigurdsson will be hoping for a second chance to get his season going after he was the one sacrificed to bring Holgate on when Jagielka was given an early bath. And Cenk Tosun will be looking for his first goal of the campaign after drawing a blank in the opener.
Southampton are coming off an opening-day goalless draw with Burnley, one which the Clarets controlled during the first half before Mark Hughes's side came back into things in the second period after the introduction of new loan-signing, Danny Ings. The Liverpool striker returns to Merseyside no doubt hoping to make his first start for the Saints.
For Evertonians who suffered through last season and the massive disappointment that was Ronald Koeman's reign, it makes quite a change to be looking forward to a game rather than dreading it.
Blues fans have an exciting player in the side now to fire the imagination and rise off their seats in anticipation when he gets the ball. Even better, there are two more of the afore-mentioned new recruits who could have the same effect if they live up to expectation.
Few will be getting carried away because we're too wise from so many setbacks but there will be cautious optimism and the promise of some entertainment on the field even if our prayers aren't answered straight away.
Kick-off: 3pm, Saturday 18th August 2018
Referee: Lee Mason
Last Time: Everton 1 - 1 Southampton
Predicted Line-up: Pickford, Coleman, Holgate, Keane, Baines, Schneiderlin, Gueye, Sigurdsson, Walcott, Richarlison, Tosun
---
Reader Comments (162)
Note: the following content is not moderated or vetted by the site owners at the time of submission. Comments are the responsibility of the poster. Disclaimer
Vijay Nair
1
Posted 17/08/2018 at 06:17:06
That predicted line-up looks about right. Silva will probably not want to risk tweaking the squad too much considering they performed reasonably well against Wolves after going a man down.
I would like to see Digne in place of Baines though, who I felt wasn't up to the pace in the last match. I figure Bernard and Zouma are likely to be subs and come on some time late in the game depending on how we're performing.
Peter Laverty
2
Posted 17/08/2018 at 06:18:44
A bright start and an early goal will really stir the crowd and set the tone.
I picked out Southampton for relegation this year. No easy games in this league but you have to think this is as good a chance at 3 points and 3 goals as you're going to get.
Mike Gaynes
3
Posted 17/08/2018 at 06:25:09
Holgate and Keane were both outstanding in the second half and clearly deserve the start. I doubt we'll see both Lookman and Bernard on the subs bench... interesting to see which one makes the squad.
And for those who naively believe that Prem referees are held accountable when they fuck up, both Pawson (who so obviously blundered in our game with Wolves) and Dean (who somehow missed an obvious pen for Fulham) have been assigned games this weekend. Well done, PGMOL.
Gary Russell
4
Posted 17/08/2018 at 06:28:54
Pep recently said of his own players who are small in stature - Sterling, Bernardo, Silva et al. that it takes them a short time to get up to speed with fitness, like a week to 10 days, compared to tall, muscular, solid players. If there's any truth in that then Bernard shouldn't be too far away.
Gary Russell
5
Posted 17/08/2018 at 06:31:12
FA are a joke Mike. No word all week from Everton or them regarding the red card.
Mike Gaynes
6
Posted 17/08/2018 at 06:36:03
Vijay #1, say what???
Baines started BOTH goals -- the first with a lovely cross to Keane and the second with a sharp pass to Tosun -- and completed 53 passes to lead the Blues. Plus he had five tackles, two crucial interceptions and won every important contested ball he went for.
Not up to the pace? My left ass cheek. Outside of two bad passes in the late minutes, he was damn near perfect.
Gary #4, certainly hope so but keep in mind he hasn't touched a ball since March. #5 is spot on, though I'd be willing to bet Everton showed them the graphic of the egregiously misplaced free kick.
Jakub Kollar
7
Posted 17/08/2018 at 06:38:46
I would like to see anybody instead of Schneiderlin in that line-up. And please bring Lookman on the bench and let him play at least 29 minutes.
Vijay Nair
8
Posted 17/08/2018 at 06:46:22
Mike (6), I was referring primarily to Baines' lack of pace getting forward. I'd like to see what Digne offers in that regard.
Honestly couldn't be arsed what your left ass cheek thinks (pun intended).
Mark Tanton
9
Posted 17/08/2018 at 06:49:26
Schneiderlin was very good at Wolves, particularly when we went a man down – he stepped up and showed some leadership at long last.
I'd like to see some new faces coming in, but as long as the old guard are playing well then the incoming signings are already having a positive affect.
Frank Sheppard
10
Posted 17/08/2018 at 06:50:06
I think Baines was outstanding against Wolves
Jon Withey
11
Posted 17/08/2018 at 06:54:26
Not sure Lookman has shown anything in pre-season to warrant much time yet - I trust the manager to get that right.
The left side seemed to work ok so I'd keep Baines in for now.
If Lookman was to take minutes from anybody it would be Walcott after his last performance. That said, I reckon Theo is still getting up to speed too.
The back line is an interesting one, having conceded two goals - but Holgate and Keane seems reasonable for now until the new boys are in the routine.
Should have plenty of options in a few weeks, which is good.
It will take a while before I'm convinced by Schneiderlin but at least he seems a bit more motivated at the moment.
Mike Gaynes
12
Posted 17/08/2018 at 07:07:36
Schneiderlin is a fixture, if only because there's nobody to replace him at the moment (unless you think Davies fits the bill). The Carvalho deal never happened (thank goodness) and Gomes is an attacking midfielder, not a defensive mid.
Antony Matthews
13
Posted 17/08/2018 at 07:22:06
We should not be playing two defensive midfielders at home. End of.
Jim Harrison
14
Posted 17/08/2018 at 07:34:34
With regards Pawson, the ref, I would be surprised if he got dropped for a game. There was enough about Jagielka's challenge to warrant a by-the-book offence, whether we agree or not (I don't think it was). Refs do make mistakes and early-season games always throw up some contentious decisions, over-zealous application of the laws.
Hopefully we can get a bit of game time for Bernard, even only 15 mins. Give us an idea of what we have and him an idea of what the Premier League is about.
I can't wait to get Mina and Zouma fit and ready.
Henry Lloyd
15
Posted 17/08/2018 at 07:41:51
I think you're right with the Schneiderlin comments, Mike (#12).He's very one-dimensional and a very safe player which I think always gets him into trouble.
I appreciate that he did quite well versus Wolves but, at the same time, he relied far too much on Gana Gueye when he wanted to deliver the ball going forward; he seems scared to make a mistake.
I hope he can find improvement this season if Silva is sticking with him as I feel there is a player in him but I haven't seen it yet.
Victor Yu
16
Posted 17/08/2018 at 07:43:14
Lookman is the present and future but didn't make the bench last week.
Will we at least see him on the bench this week?
Mark Andersson
17
Posted 17/08/2018 at 07:51:10
I hope that Goodison finds its voice again and all the supporters get behind all the players... even that French one that no one likes.
Not bothered if the new boys start – I want to see if Silva has had a positive effect on the old guard... the new boys will be icing on the cake if all goes well.
Phil Sammon
18
Posted 17/08/2018 at 08:17:38
The whole Schneiderlin thing has been done to death... but I'll stick my oar in again for good measure.
The reason he does my head in so much is his mentality on the pitch. When he first came he was breaking up the opposition's play, making incisive passes and getting up and down the pitch.
I'm not sure what the hell happened but at some point he decided to give up all those attributes and settle for sauntering between the halfway line and his own 18 yard box. The bloke has absolutely no desire to make a forward pass.
I can accept a bad run of form. I could even accept it if he was just plain shit. But he's not. There's a player in there, we've all seen it, he just doesn't try hard enough.
Mike Kehoe
19
Posted 17/08/2018 at 08:46:37
When the transfer window closed on 9 August, was that just the end of Premier League transfers? That Premier League clubs could no longer bring players in?
I know Championship and European clubs can still sign players but doesn't that leave English clubs at a massive disadvantage?
Martin Berry
20
Posted 17/08/2018 at 08:47:26
I expect no change from the team that finished against Wolves apart from Sigurdsson being reinstated, why would the Boss alter a side that played really well?
It's amazing how far we have come in just three months, when you compare see last season's finishing squad and this season's new squad, astonishing! The turnaround is amazing, the faithful must be excited.
Bobby Mallon
21
Posted 17/08/2018 at 08:49:00
I watched the Man City game and Sterling put a leg breaker on an Arsenal player and should have been sent off (if you're going on the Jagielka decision). After the game, not one pundit said it was bad — they all said it was a misplaced tackle not even deserving a yellow.
Favouritism for all to see... makes me heave.
Peter Bourke
22
Posted 17/08/2018 at 08:51:48
Phil #18. I suspect coaching has had a lot to do with it. Being asked to do a job that may not suit your best attributes does dilute your impact and performance. Expect to see a rejuvenated Morgan this season.
Jamie Evans
23
Posted 17/08/2018 at 08:54:57
How nice is it to actually look forward to going to the match?
I haven't felt like this since November of last year and I genuinely can't wait. Not because I think we are going to win the league or anything like that, but simply because I now have a manager I can get behind.
The thought of being entertained by my football team is a feeling I'd almost forgotten.
Full support. Onward Evertonians. 💙
John G Davies
24
Posted 17/08/2018 at 08:59:24
On the Schneiderlin situation, he had a poor season — no doubt about that. However, as pointed out by a couple of posters, there was a definite improvement in the Wolves game.
If Silva can get him playing, he can do a job for us.
Erik Dols
25
Posted 17/08/2018 at 08:59:40
Mike Kehoe (#19),
I hear what you are saying but I am pretty sure that, if the window was open until the 31st (or 1st of September), that Mina would have signed at that date, and probably Zouma and Andre Gomes as well. It would have meant we had to wait longer, it would have taken longer for them to adapt etc. I think that from an Everton-perspective it actually is beneficial the window closed earlier, this specific transfer window.
Of course, if Tosun and Pickford break a leg tomorrow, we have a whole new story, but as it is right, now, earlier closing time is a good thing for Everton.
Laurie Hartley
26
Posted 17/08/2018 at 09:02:10
I hope we give them a hammering tomorrow and Goodison rocks.
I have made a "new season resolution"; after this post I am not going to rave on any more about the olden days, past glories etc. I am going to look to the present and the future.
We have a new young coach, a new fairly young DOF, several new young players, and a new attitude going by the way we handled going a man down last week.
And I'm feeling good.
Up the blues!!
Robert Leigh
27
Posted 17/08/2018 at 09:11:37
Thank you for the preview, Lyndon – I agree with your line-up.
A bench of Stek, Zouma, Digne, Davies, Lookman, Bernard & Niasse would be good to see too; sorry DCL but we now have some depth for a change and you need a few u23 games to get your preseason goals in.
Anthony #13 – I would tend to agree with you but, if Schneiderlin plays as he did last week, Gana can leave him without fear of needing to cover and press 15 yards further up the pitch – so not a CDM.
COYB!!
Derek Taylor
28
Posted 17/08/2018 at 09:51:29
Lookman is a myth. Baines is far from finished. Holgate deserves to stay in the team although I suspect he will soon be out on loan.
Just my opinion, of course,

Brent Stephens
29
Posted 17/08/2018 at 10:02:54
Vijay #1 I thought Baines has looked as fast as anybody in the pre-season games and the first Premier League game. Much to come from him still, I hope.
David Chait
30
Posted 17/08/2018 at 10:05:36
First prematch I've read in while which is an indication I care again! Good sign!
Holgate should be in the starting line-up. Others will need a few weeks to bed in... but Zouma should be close.
I would actually like to see Digne in the line-up. Baines might have performed well but Digne can raise the bar. He is the current and future and should be brought in sooner rather than later. However, Holgate for Jags is the only replacement I expect in the starting line-up.
It will be very interesting how it will look when Bernard is ready...
Steve Alderson
31
Posted 17/08/2018 at 10:14:17
Every time Richarlison's fee is questioned, I'm reminded of Sigurdsson and the fact that he is the biggest worry on the books in my opinion.
I reckon a lot of Evertonians must feel that the Brazilian is already justifying the amount we paid for him. I don't think the same can be said for Siggy. My worry is that he won't and probably can't.
Stephen Davies
32
Posted 17/08/2018 at 10:24:22
Re #27 & #30,
I think Digne is injured, isn't he?
Rob Halligan
33
Posted 17/08/2018 at 10:32:33
Mark Hughes reckons Southampton have a good chance of winning tomorrow, as we have many new players who will need time to bed in and gel together.
This tells me one of three things:
That he never saw our line up last Saturday, which only included one new signing;
Southampton have not made any new signings (bar a RS on loan) and so their team should be firing on all cylinders;
Hughes has not seen Lyndon's predicted line up for tomorrow. 😂😂😂
Seriously though, I watched Southampton against Burnley last Sunday, and it was one piss-poor game. I know we can't, and shouldn't get carried away after one game, but we looked good, even with only one summer signing starting, and should be able to turn them over.
COYB. FTRS.
Chris Corn
34
Posted 17/08/2018 at 10:33:29
Derek 28. I can't see Holgate going on loan. He is an established member of the squad and has been for over two years. He can also play as part of a three and at right back so I really can't see him being allowed out especially as we don't own Zouma and there is no option to buy clause. It makes no sense to me.
I agree he deserves to keep his place and I think he will stick with the two that finished the game last week.
Mike Allison
35
Posted 17/08/2018 at 10:42:51
Gueye and Schneiderlin are an excellent midfield partnership for a certain category of game, but that's mostly ones where the onus isn't on us to attack or make the play. The first home game of the season against a team who finished 17th last season is different so I completely understand people calling for something different.
I think we can all accept that the likelihood is that they'll both start, but it leaves room to make the lineup more attacking later in the game. We're likely to have at least three from Bernard, Lookman, Sandro, Dowell, Niasse and Calvert-Lewin on the bench, and hopefully we can establish control of the game early on.
Remember, the same players as last season won't necessarily produce the same performances under the new manager. We don't need to judge the Gueye - Schneiderlin axis on what we've seen from it before, we can judge it on what we see from now on.
Until André Gomes is fit, then Tom Davies is the only real option there anyway, and I see his long-term future as a Gueye-type player. He'll have to get physically fitter and stronger as he ages to offer more.
Bobby Mallon
37
Posted 17/08/2018 at 10:46:15
I also think Lookman will be sold this window – he does not want to be here. (Just my opinion.}
Jim Potter
38
Posted 17/08/2018 at 10:49:58
I'll leave it to Silva to pick whoever he wants – just looking forward to going, feeling excited again and being entertained again (been a long time now).
Come on Marco, COYB!
Let's really get behind the lads – and bring back the atmosphere again.
Darren Hind
39
Posted 17/08/2018 at 10:57:28
Expecting a much, much better atmosphere at the old lady and on County Road.
Right now, I'd settle for a bit of passion, a desire to play and a narrow victory... that will constitute progress for me.
Jack Convery
40
Posted 17/08/2018 at 11:02:04
Holgate wasn't too pleased with Schneiderlin after Wolves second equaliser. He screamed at him because he made no attempt whatsoever to prevent the cross coming into the box. He gave Neves far too much time. A little pressure may have lead to an overhit cross but he stood like a bloody statue as per usual. Send him to Stoke!
Brian Wilkinson
42
Posted 17/08/2018 at 12:44:01
Vijay, I normally respect other people's post and opinions, but I have to disagree with dropping Baines, he was outstanding last Saturday. On that performance alone, he deserves to keep his place for now until his form dips.
If he keeps performing then he stays in the team for me.
Ernie Baywood
43
Posted 17/08/2018 at 12:49:45
Can't wait for the game. We'll find out a lot about the new era - so will Marco.
Last week (before the dismissal) I still thought we looked disjointed between defence/midfield and attack. With Wolves tending to have a go it wasn't a big deal. There was space to hit the likes of Richarlison, Walcott and Tosun early.
Southampton are going to get behind the ball. If we go in with a midfield combo of Schneiderlin and Gueye we won't get the ball out of defence. Neither of them have anywhere near the ability – and Schneiderlin doesn't even have the courage to give it a go. We'll have 70% possession with most of it on the halfway line.
I'd like to see Sigurdsson start deeper in this game.
Brian Wilkinson
44
Posted 17/08/2018 at 13:01:32
As for the Schneiderlin debate, let see how he performs with a manager who can coach and communicate with players.
I thought he had a decent game last Saturday, If Silva can coach and highlight not just to Schneiderlin, where they can improve, then for me Silva will be one of our most iconic signings for years.
What a breath of fresh air seeing a Manager waving his team forward instead of looking at his shoes, making a tactical substitution when needed.
People must have been tired of reading my relentless post over the last year or so wanting Silva.
Was made up when we finally got him onboard and looking forward to this season more than I have in previous years.
Already looking forward to meeting the big boys and not fearing backs to the wall in the hope for a nil-nil.
Tony Marsh
46
Posted 17/08/2018 at 13:10:27
Schneiderlin, Sigurdsson, Tosun, and Walcott are not good enough for this team and where we want to be heading.
I thought last weekend at Wolves that we saw the Walcott the Arsenal fans wanted gone. Sigurdsson is way too slow for his position, the same applies to Tosun. We all know Schneidelin and his failings.
Soon as the new guys are ready, this mob will be bench warming hopefully. Everton appear to be evolving to greater things than what these players can offer us.
Jim Harrison
47
Posted 17/08/2018 at 13:23:53
Good to actually be able to debate whether Baines starts or not!! For me he showed enough last week to keep his place, give Digne time to settle and come on late to get some experience.

Tony J Williams
48
Posted 17/08/2018 at 13:26:08
Mike (#6) and Brian (#42), thanks for your comments, as it stops me having to post to respond to Vijay's bizarre opinon — oh wait a minute!!!! Fuck!
Mark Tanton
49
Posted 17/08/2018 at 13:40:41
The boss has just said that Barnard may be involved tomorrow, as may Zouma. So we may see a more attacking midfield.
James Stewart
50
Posted 17/08/2018 at 13:48:45
Team picks itself really with Mina out:
Pickford
Coleman Holgate Zouma Digne
Schneiderlin Gueye Sigurdsson
Walcott Tosun Richarlison
Silva will most likely go with Keane (costs a goal per game min) and Baines though. I would like to see Lookman and Bernard at least involved from the bench, simply no point in Sandro being on it.
Jamie Crowley
51
Posted 17/08/2018 at 13:49:23
Schneiderlin and Keane have one thing in common:
They always seem to have a mistake in them, no matter how well they play.
Keane was beaten on the cross last week. Schneiderlin did absolutely nothing to close that cross down. Simple mistakes that hurt us.
Both of them make these mistakes far too frequently.
Keane I feel for - he puts in a shift and the effort is there. He'll get better. He just scares the bajeezuz out of me.
Schneiderlin not so much. He continually passes sideways and switches off / lolligags.
For me, despite Marco Ferns's warnings, I'd play Gueye instead of Schneiderlin (Davies and Gylfi, Bernard subbing Davies at 60 minutes or 70 minutes) and I'd give Zouma a run.
Jamie Crowley
52
Posted 17/08/2018 at 13:53:17
Also, this is the beginning of a very important three games before the international break.
Southampton, Bournemouth, Huddersfield I believe? Three games we really need to win if we're on the right track and beating the teams we should.
We have to take care of business against the teams below us. Last week was acceptable due to the effort and down to 10 men. The next three games need to be wins (maybe a draw thrown in) if we can say we're on the way up. No losses.
Raymond Fox
53
Posted 17/08/2018 at 13:55:32
Lyndon's cautious optimism sums up my feelings about the game tomorrow. Knowing how we get built up and then knocked down very quickly, anything can happen.
I hate to think what it will be like on here if we get beat! We should have enough to shade it though, 2-1 for me.
Derek Knox
54
Posted 17/08/2018 at 14:02:00
Some good points there Jamie my man, remembering that Schneiderlin is a Southampton old boy, so may get picked ahead of anyone, on that alone.
Unfortunately we don't really have a deep-lying midfielder available at the moment, otherwise Marco would at least have options. I make no secret of my dislike for the guy, mainly because of his lethargic attitude.
John Pierce
55
Posted 17/08/2018 at 14:16:11
Not interested in picking Keane. Rightly applauded fora decent performance last week it was borne out adversity, which lets be fair is his speciality. He is not the future.
Ask him to defend and you will get a decent performance from him.
Silva prefers a high line, with quick defenders who are better 1on1 than as a mass block. That's the kind of chance we are likely to yield in this game.
Southampton, much like West Ham, have been a premier league bunny for us at Goodison Park. I'm expecting a high tempo game, which will get an already eager crowd off their seats, 3-0.
Merle Urquart
56
Posted 17/08/2018 at 14:32:45
I don't think there is room for debate anymore with regards to Schneiderlin. The players we got on deadline day I think are here to replace him, not provide competition, he's had more than his fair share of opportunities and has failed miserable game after miserable game.
It's still like a fish bone stuck in my throat seeing him in an Everton shirt. We seem to have form doing this with players that no other club would put up with, things will improve when he's been royally fucked off, I'm aghast there are TW's who still have faith in this fella his performance at Wolves was the absolute minimum that was expected and in doing so he achieved being satisfactory nothing more. I still see a player with a "How come I'm stuck here" demeanour. I would rather have a semi-fit Bernard than a fully fit you know who
That aside this is the first game at Goodison I'm looking forward to in a long time and I think we will win... despite Morgan Schneiderlin.
Peter Lee
57
Posted 17/08/2018 at 15:18:22
Baines was our MotM. Keane got under the cross for their second goal having lost his man. Neither he nor Jags will see much game time if the new guys shape up.
Sugurdsson is a good player in the hole. If we continue to play him left midfield,he will be wasted. If we can inject greater pace into the back four and compress games more quickly, he could move central, behind Tosun, and there would be a greater likelihood of us seeing the best of him.
Silva has been fairly ruthless so far. If he couldn't see a place for Gylfi in the team, I suspect he'd have been sold. Watch this space.
Derek Turner
58
Posted 17/08/2018 at 15:19:12
"Schneiderlin was key to 10-man Everton rescuing a 2-2 draw against Wolves." says the Daily Mail.
Makes you wonder what you have to do to be a football correspondent.
Excited for the game, think we will have a go for once, screw what Mark Hughes thinks, 3-1.
Mike Gaynes
59
Posted 17/08/2018 at 15:33:32
Stephen #32, he's fine. He subbed in for the final few minutes against Wolves. It's the other Barca man Gomes who is injured.
Peter #57, that's where Siggy was playing last Saturday until he was taken off early.
Andy Meighan
60
Posted 17/08/2018 at 15:37:35
I've got to agree with what Steve (#31) says about Sigurdsson. I was on holiday and didn't see the Wolves game but he didn't seem to perform again unless someone can tell me otherwise. He's done absolutely nothing to justify that ridiculous massive fee and has been a massive disappointment.
As for Schneiderlin, the debate has been done to death but he still seems to have conned three managers and keeps getting picked. We do not need two defensive midfielders at home against a team I predict will be struggling down the wrong end of the table.
That said, it'll still be a tough game because they'll get men behind the ball and they'd be delighted with a point. Patience is the keyword It won't be the walkover some are predicting.
Jimmy Hogan
61
Posted 17/08/2018 at 15:59:22
Can we please stop debating how poor Schneiderlin is and just accept it as a fact until the right replacement is available and wants to come to Everton in a transfer window. I am so bored with the Schneiderlin debate.
If Marco can teach him to move forward and take his duties seriously as a defensive midfielder, that would be a start. If he proves incapable of that brief, we look to replace him in January or the Summer.
Jay Wood
[BRZ]
62
Posted 17/08/2018 at 16:00:52
I'm not one to make such claims that any single game will determine our season, but after nearly two years of purgatory and turgid tepid performances at Goodison, Park, the Faithful need a lift.
I would be content if we see a continuation of what was on show at Wolves last week:
* greater application and determination than seen in many a long moon
* a manager who held his nerve, even when reduced to 10 men before half time, and still tried to go for the win rather than re-enact the Alamo
* the team played with more verve, movement, pace, attacking intent, were far more forward-looking and displayed more technical skill than almost anything else we've seen in two years
If the team can replicate that, or even improve on it, methinks the Goodison Roar will be back and the connection 'twixt the team and supporters restored.
John McGimpsey
63
Posted 17/08/2018 at 16:04:31
Lookman and Davies should be nowhere near this team when the others are fit...add Calvert-Lewin and Niasse to that as well.
Jamie Crowley
64
Posted 17/08/2018 at 16:08:43
Jimmy,
The issue with Schneiderlin, for some of us, isn't beating a dead horse. You're correct – it's been done to death!
The issue is Gueye is a better option.
Steve Ferns
65
Posted 17/08/2018 at 16:09:32
Apologies but nowhere else to put this.
Sam Allardyce on Goals on Sunday
. I never watched this last Sunday but it is now on the Sky Sports YouTube site.
Allardyce does not half talk some shite. You really have to watch it to see it. West Ham played scintillating football when he was there.
He did a fantastic job at Everton, and played good football. We had attacking football thanks to him, and his signing of Walcott and Tosun. No mention of the fact that he never got a shot off in two consecutive games and we were 19th on most attacking stats under him. It was all down to the negative tag he has been given and can't shake off.
This gravy swilling, pint of wine drinking, dinosaur of a manager doesn't half talk some shite, and there's two lap-dogs kissing his arse and patting him on the back. Unbelievable Jeff.
Darren Hind
66
Posted 17/08/2018 at 16:11:50
Schneiderlin was key last week. The boss has entrusted him with new responsibility. After 15 months of monk-like silence. Silva seems to have least got him to open his gob.

Tony Abrahams
67
Posted 17/08/2018 at 16:12:49
I think it was Darren who first said Sigurdsson wouldn't be a regular Number 10 for Silva, Tony. And, after watching last week, then I think he might be right?
I still think he's a very good player though, so it wouldn't surprise me if he ends up playing deeper as the team evolves.
With regards to Walcott, he could make your comments look silly by tomorrow night? But not to me though because I've got no real problems with Theo when he plays at Goodison Park. It's away from home where I think he goes missing a bit too much.

Steve Ferns
68
Posted 17/08/2018 at 16:12:51
Jamie, in your midfield, Gueye would be Gueye and it'd be Davies replacing Schniederlin. Unless you'd actually tell Gueye to be more disciplined and restrict his pressing and for Davies to do it instead.
Then we'd have to watch as Gueye continuously gave the ball away as he tried to be more adventurous with his passing. I'd just be happy if he could kick the ball 20 yards without bouncing, that'd be an improvement for him. Gueye is brilliant at what he does, he just cannot play as a single pivot, he lacks the skills.
Andy Dempsey
69
Posted 17/08/2018 at 16:13:30
Tony #46
That's bang on the money.
And, it's exciting times ahead...
Jamie Crowley
70
Posted 17/08/2018 at 16:21:04
Steve -
I'd tell Gueye to be more disciplined and play deep, replacing Schneiderlin.
I don't think he's as poor a passer as some make him out to be, and winning the ball and closing down the opposition is more important in my mind, than passing it sideways.
I'm hesitant to disagree with you – you know your shit. But I think winning the ball back and Gueye getting the thing to anyone else – anyone – is better. He'd win more balls.
Silva can "train" him to not dive in. He may have already done that as Gana didn't receive his customary yellow against Wolves, and I didn't see him dive in a single time.
I say this trepidatiously to the tactics guru on TW, but we have to agree to disagree.
Steve Ferns
71
Posted 17/08/2018 at 16:21:18
Silva to build something special:
"My first official match at Goodison as the manager of Everton – it will be very good and a very important day for me and my staff. But it is important for the players as well. I said from my first day, it is important we build something special. At home and away – but especially at home.
The relationship between our squad and our fans means we need to always give them something special. We have to try to perform every time but if there are some moments when you cannot perform well, you must give 100 per cent hard work to win the match. It is what the supporters deserve. We will give that every time – and after try to perform well for them, so they enjoy our game."
If he delivers that, then every single one of us will be delighted.
Steve Ferns
72
Posted 17/08/2018 at 16:24:08
The proof will be in about 5 weeks time, Jamie. Schneiderlin will keep playing, and the moaning about him will quieten. Hopefully, he takes on board Silva's assessment and recommendations and makes adjustments to his game. Then we will see what happens when Gomes is available. I think it'll be Gueye who drops to the bench and we'll see Gomes take his place as a Number 8.
Darren Hind
73
Posted 17/08/2018 at 16:32:11
Steve,
Don't look back, not as far as Sam Allardyce is concerned.
I wouldn't have sat and listened to Allardyce's or Koeman's team talks if you had paid me. But I'd love to be sitting in tomorrow...

Tony Abrahams
74
Posted 17/08/2018 at 16:35:16
I'd go with you on this one Jamie, and maybe play Siggy, infront of Gueye, who I'm sure could become very effective in the defensive role, with a bit more discipline.
Snides, keeps it simple, which is something I would never really criticise, but he rarely takes the ball forward, and is even less inclined to put any pace into the game, which is something I think is vital, coming from the middle of the park?
Steve Ferns
75
Posted 17/08/2018 at 16:43:15
Gylfi could have the passing qualities Tony. But, it's a different type of passing. He needs to get the ball quickly, find an opening and hit long pass. I'm sure he could adapt his game if needed. But a lot of his game is about his ability in and around the edge of the area, including his ability to shoot.
I disagree about Schneiderlin not passing forwards. He did plenty of that in his first 6 months, and I've seen more of it in the last five games (Wolves and the last 4 or so of last season) to know he can recover that form. That's what makes him all the more infuriating, he can do it, but just won't do it. He's playing scared for me. Maybe Saturday can be a catalyst for a real return to form for him. It promises to be a special atmosphere, I cannot remember talking to so many blues looking forward to going to the game for so long.
And Darren, I'd also love to be in the dressing room for this one.
Chris Corn
76
Posted 17/08/2018 at 16:47:17
Must admit to a twinge of excitement. First season ticket for my lad who is 13. He has Asperger's and wasn't into football so I've been out of it for a few years, cept for a handful of games. He seems to have caught the bug, which might have more to do with the hot dogs than the footy, but it is a massive thing for me to be able to take him regularly.
My cousin's lad who is 8 has a new season ticket as well so hopefully it shows a new generation of supporters coming through. COYB !!
Jamie Crowley
77
Posted 17/08/2018 at 16:52:31
Here's the thing Steve from me admittedly.
I like Gana - a lot. He covers acres of space, an engine that doesn't quit, and he's an absolute gnat defending. The man wins the ball off the opposition a ton. And he'll get stuck in. Players coming through the middle know a boot is coming in when he's on the pitch.
I have a soft spot in my heart for the defensive mids / "tougher" midfielders who don't dazzle with their technical skill, but win the ball and do their role for the team. Carsley, McCarthy, Gueye, etc.
Men not overly blessed with a "wow!" kind of game, but dudes who do a job and do it well.
So in a way, Gueye is my type of player and Schneiderlin isn't.
Whether Schneids makes it or not is to be seen. But I'd prefer Gueye any day of the week, and think he comes in for some pretty silly stick on TW sometimes. And I think the team would actually be better off with him on the pitch, winning the ball as opposed to Schneiderlin.
Even if Gueye occasionally "dives in" and doesn't have the range of passing Schneiderlin does, he'd benefit the team more by closing down, tackling, and winning the ball. He doesn't hold the ball long IMO, and therefore while not entirely "Silva-esque", he can get it off his feet to another player quickly and start the attack forward.
We'll have more counters with Gueye winning the ball, rather than Schneiderlin passing the freaking thing 6 yards east to west.
James Hughes
78
Posted 17/08/2018 at 16:57:25
We may have palyed two defensive mids but could not understand why opponents seem to walk through at ease. Gana would be on his arse and sidewayslin would MIA.
James Hughes
79
Posted 17/08/2018 at 16:58:49
Chris Corn - I hope you and your boy have a great day
Jamie Crowley
80
Posted 17/08/2018 at 17:00:45
Steve -
Would a healthy Darren Gibson, who's range of passing when he could actually play was sublime, be a favored type of Silva defensive mid?
Steve Ferns
81
Posted 17/08/2018 at 17:01:49
Jamie, I don't necessarily disagree with your assessment of Gueye. However, his deficiencies are such that we have to play two defensive midfielders to accommodate his flaws.
To get to the next level, we need to replace Schneiderlin and Gueye with someone like Matic. One guy with none of the flaws.
Tony Abrahams
82
Posted 17/08/2018 at 17:02:23
I hope you're right Steve, but I said rarely, not never, which is only something I will say about Snides, when talking about his failure to inject any pace into his team, and from the engine room as well!
Playing scared, might well be the reason, because I used to enjoy watching Snides, retrieve the ball so well off the opposition, coming in on the "blind side" which is something all good midfield players do well?
I would love to sit inside a television studio, with Koeman, and Allardyce, but I think you would learn a lot more about Silva, on the training pitch than in the changing room, simply because of his supposed attention to detail?
Derek Knox
83
Posted 17/08/2018 at 17:04:03
Jamie @77, Bravo there, I couldn't have put it better myself, and I don't believe for one cotton-picking minute, that we are alone in our appreciation of Gueye.
As you so succinctly put it, he plays in a position that seldom lauds accolades, and a lot of his good work goes basically un-noticed.
I remember when I first saw Gueye playing for us in a pre-season friendly, if memory serves it was against Real Betis. He seemed to be everywhere, keen to win the ball back, and get it back into play. Needless to say he has been a favourite of mine since then.
I must admit he has had the odd poor game, but not very often, as opposed to you know who, by direct opposites has mostly poor games, then the odd half decent game and earns rave reviews, it beats me.
Steve Ferns
84
Posted 17/08/2018 at 17:04:15
Gibson wasn't good enough, even when fit and in form. Cambiasso is more what silva wants. Or Carvalho.
Jamie Crowley
85
Posted 17/08/2018 at 17:07:45
DK I'm with you.
Steve – there's no question we need to improve. Until we win the league, we need to improve.
I think Gueye is a better option than Schneids at this snapshot in time.
Again, I take your points, but I have to disagree.
Can't believe I just typed those words, as I hang onto every scintilla of information you post. ;0)
Whatever Silva picks tomorrow, I'm 100% behind him. We need to be on 10 points come the international break.
John Pierce
87
Posted 17/08/2018 at 17:12:05
JaC, I think that Gana has the attitude and desire that makes me want him to succeed and those qualities are things we as Evertonians like to see in our players, but take that away and technically I would side with Steve, not good enough for Silva or me for that matter.
A few have pointed to his World Cup performances and his perceived 'better' distribution for Senegal. I did see that too but also looked at the speed and quality of the opposition in that tournament, perhaps that made him look more composed than he is for Everton were everything is done with haste and always under duress.
A shame but I'd expect him to move on next season.
Jay Harris
88
Posted 17/08/2018 at 17:13:25
Jamie,
I totally agree with you about Gana. Every team needs one.
As regards Lookman, he needs to get his head down and prove he wants to be a success at Everton before he gets anywhere near the squad.
Looking for 3 points tomorrow and a confident performance with the crowd alive again.
Jamie Crowley
89
Posted 17/08/2018 at 17:16:23
Sir John -
I've said a few times that Gana's World Cup performances showed something different.
You are right to point out, however, the level of competition wasn't the same as we'll see in the Premier League.
For me it's Gana for all the reasons above. If I had to list the positives and negatives for Gueye's game and Schneiderlin's game, Gueye wins.
Ergo, he plays.
Steve Ferns
90
Posted 17/08/2018 at 17:22:02
Don't pay too much attention to me Jamie! Plenty of others offer better insight and a very contrary opinion. One of the best things about football is differing opinions.
Imagine Bielsa, Cryuff, Guardiola, Sacchi, and Sarri discussing football over a vino or two. They'd disagree about a lot more than you'd think.
Jimmy Hogan
92
Posted 17/08/2018 at 17:34:06
Jamie, just don't put him in a wall for a free kick against us, as we did last week. He is far too small.
Jamie Crowley
93
Posted 17/08/2018 at 17:36:43
Or Jimmy, ask the league to appoint a capable referee who doesn't flash red cards like candy canes, giving teams free kicks 6 yards in front of where the supposed infraction occurred! ;0)
Steve Ferns
94
Posted 17/08/2018 at 17:42:18
Jamie, have you watched much of André Gomes yet? How do you think Silva can accommodate Schneiderlin, Gueye, Sigurdsson, Bernard and Gomes into a midfield 3?
Steve Ferns
95
Posted 17/08/2018 at 17:48:43
Sheedy is at the game tomorrow. He's in the Park End after the game and I assume he's doing the Main Stand before the game.
John Pierce
96
Posted 17/08/2018 at 17:50:53
Ferns! Sarri and Cryuff smoking in the corner, Pep & Arigo arguing black is white and Bielsa watching VHS and setting the room on fire.
Mike Gaynes
97
Posted 17/08/2018 at 17:52:36
Steve, Gueye played exactly that role for Senegal at the World Cup, and he did it pretty well. Every ball coming out of the backline was played through him. But they generally attacked with passes on the ground, not long distribution in the air. Different style, different passes required. (And John, he did it against Japan and Colombia, two sides that deployed some pretty intense ball pressure.)
Jamie, I'm with you in preferring Gueye to Schneiderlin if it comes down to either/or (not a hard choice at all), but it won't. I think Silva will continue to play both, at least until/unless one or more of the new signings changes the entire dynamic of the midfield.
Mike Gaynes
98
Posted 17/08/2018 at 17:53:36
Steve #95, that's great news. Glad to see my idol isn't mad at the club anymore.
Paul Tran
99
Posted 17/08/2018 at 18:06:38
I'm looking forward to this.
I'd have Holgate & Zouma at CB and Baines at LB.
Silva, like his predecessors, clearly sees a player in Schneiderlin, so I'll hang back on that one and see if he makes a difference. As you were for the rest of the team, with hopefully a cameo from Bernard.
No easy games, but I'm expecting us to win this and I'm looking for a similar attitude and attacking intent to last Saturday.
The atmosphere will be fever pitch on my dining table. I hope there's loads of noise at The Old Lady tomorrow. I'd really like to be there.
Jim Marray
100
Posted 17/08/2018 at 18:33:36
I love watching football, two teams competing against each other, but reading the comments on here I wonder if there was only one team on the park last week.
Wolves was a game we should have won even when down to 10 men, in fact we almost did it bar a poor pass and a forward who gave up running at the last minute (never expect a defender to hit a perfect pass, Niasse). But while there are green shoots in the team that played particularly in the second half, there are still a lot of problems.
The pressing game, even in the first half was limited, we benefited from the fact that Wolves were even slower getting the ball over the half-way line than we were, they didn't start pressing until the second half and their back four spent half its time mid-way between the 18-yard box and the half-way line for a good part of the game.
If we want three goals tomorrow then we need to speed up the passing, start looking for runs from the front three and improve our crossing.
The green shoots; Holgate was superb from coming on until the final whistle, Keane is starting look a little bit like Stones, big errors but delivering meaningful tackles and blocks. Richarlison not only showed his composure on the ball, he also chased back and put in plenty of tackles.
I'm looking forward to the game and am starting to feel hopeful that, after the farces of the last three seasons or so, we might actually be building something for the future but I'm not holding my breath.
Patrick Fennell
101
Posted 17/08/2018 at 18:54:01
Picking the starting line up is going to be much more fun this year as there is competition pretty well at all positions. For me Coleman, Pickford, and Tosun are a lock... then once the new additions are ready to go we have so many options.
Glad the schedule at the start only includes one top six team so the guys have time to gel. The only thing I worry about is getting the younger players some gametime to develop them.
Everton 3 - Southampton 1
Darren Murphy
102
Posted 17/08/2018 at 18:58:05
Oh Charli Charli, Ricki Ricki Ricki Ricki-Charlison
Oh Charli Charli, Ricki Ricki Ricki Ricki-Charlison.
Trust me, that chant will be ours tomorrow my boys.
Paul Tran
103
Posted 17/08/2018 at 18:58:27
For me, the priority is to get a team of strong senior players gelling and getting consistent results. Once we do that, then I'll start thinking about 'giving the young players a chance,' and not a moment before. They'll get chances as the season progresses and they'll have to take them. That's the way it should be.
Dave Evans
105
Posted 17/08/2018 at 19:08:36
Jim@ 100 Exactly how I saw the Wolves game. Not many teams will be as slow in possession and hold back like they did.
The likely line up will have to improve further to get a result against Southampton. Hope Walcott is sharp and we get much more from him.
George Cumiskey
106
Posted 17/08/2018 at 19:21:16
Surely he's not going to play two defensive midfielders at home against Southampton, fat Sam would of got slaughtered for doing the same and rightly so.
Gareth Ashman
107
Posted 17/08/2018 at 19:26:42
Darren #102, how many times did you sing it out loud before you posted and were you on the bus on the way home to test it's catchiness? Personally, I like it.
David Metcalf
108
Posted 17/08/2018 at 19:54:00
I think the best thing so far about tomorrow's game is the fact that so many Blues appear to be genuinely looking forward to it – unlike last season. You can really sense that bit of excitement and optimism, both from the Evertonians I work with, and the comments on here. Long may it continue.
There should be a great atmosphere in the ground, and also in the pubs on County Road. Might have to get to the Black Horse very early tomorrow, which is likely to mean downing an extra pint... oh well, I suppose I'll have to!! Let's hope it's a great day!! COYB!!
Ron Marr
109
Posted 17/08/2018 at 19:56:59
I'm liking what I'm seeing from M & M so far. I'm optimistic for exciting times ahead. Love all the competition for places. Five shots on goal in one game, that would take 6-7 games for Allardyce.
COYB
Jimmy Hogan
110
Posted 17/08/2018 at 20:35:36
George (#106), while our old defenders are still around and playing, maybe Silva feels he has no choice but to play two defensive midfielders at home.
I'm pretty sure that's not the long-term plan.
Lev Vellene
111
Posted 17/08/2018 at 20:37:28
Paul (#103),
That actually made me chuckle! I think we have one of the youngest teams in the Premier League when you look at the average age of the players...
But I agree that experience and age does not mean the same. Still, except for a settled back-four for most of the first half of the season, I can only think us changing midfielders and forwards can only confuse our opponents!
We still need the defenders to be able to swap in the odd player, but for me that comes after stability at the back!
Hugh Jenkins
112
Posted 17/08/2018 at 20:54:01
Looking at the success (or otherwise) of the first transfer window for M&M, obviously it will be difficult to make any meaningful judgment until we have allowed sufficient time for the newbies to "bed in" and for the whole squad to learn and adapt to Marco's playing style. However, at first glance, one must admire the almost immediate improvement that has been wrought on the squad.
At the outset we all said that we must cut the size of the squad and improve the squad in certain key areas. If we now look at the incomings and outgoings that we are already aware of, the numbers in the squad do not appear to have been trimmed significantly, but what has been achieved is an improvement in those key positions on a like-for-like basis.
Starting with the Goalkeeper - Robles has gone, Virginia has joined. A difficult one to call immediately - so for now the jury must be out on that one.
However - left back out - Garbutt - left back in Digne - CB out Williams - CB in Mina - CB out Funes Mori - CB in - Zouma. Since nowadays all forwards and midfielders seem to almost "interchangeable" I will, for the purpose of this comparison therefore class them all as "Forwards" so - Forward out - Klaassen - Forward in - Bernard, Forward out - Vlasic - forward in - Richarlison - Forward out - Mirallas - Forward in - Gomes.
So, on the face of it, we have had a straight swap on a like for like basis with players for certain positions that, seemingly, has hugely improved the squad overall.
Additionally, with Martina going to Stoke today and the strong possibility that Besic and Bolasie will go on season-long loans to Middlesborough before the 31st August, all in all, it seems like M&M have certainly met their brief for this window.
An overall reduction in the first team squad of at least 3 in number but a huge improvement in the capability of the playing staff in the same window.
Who would have thought it at the beginning of July?
Sandra Bowen
113
Posted 17/08/2018 at 21:12:15
Time will obviously tell but the squad now looks so much stronger than last season. On paper anyway.
So it's pretty simple as far as I'm concerned. You play for the shirt and if you're underperforming then there's someone ready to take your place. This includes the much maligned Schneiderlin, who deserves to keep his place from last week. It's unpopular in many eyes on here but why not embrace his form and encourage him to keep it up, it benefits everyone if he does.
It's a bloody long, competitive season and loss of form, injuries all occur so most players will have their chance.
Can't see anything other than a comfortable win tomorrow, coyb.
Gary Hughes
114
Posted 17/08/2018 at 21:14:18
As previously mentioned, there is absolutely no reason whatsoever to play two holding midfielders at home to a team like Southampton which means Schneiderlin should be on the bench.
It will be interesting to see if Silva is willing to change to a more attacking formation against weaker opposition at home or will he be just like his predecessors & stick to the same tired & stale 4-2-3-1 formation that's hardly set the world alight in recent seasons.
Gerry Ring
115
Posted 17/08/2018 at 21:15:36
Steve (#95).
I'd pay to see Sheedy in the stand! What an absolute legend.
I'm looking forward to seeing James McCarthy back after injury whenever. I still think he has a lot to offer us.
Sam Hoare
116
Posted 17/08/2018 at 21:29:18
I expect the same team with the only decision being which of Holgate or Zouma come in for Jags. Think Mason earned himself a start.
Playing Gueye and Schneiderlin together does not necessarily mean playing two defensive midfielders, the former especially is capable of playing the box to box role.
Hope to see Bernard from the bench; think he could be the player who could really improve us enormously if he plays to his best.
Robert Workman
117
Posted 17/08/2018 at 21:45:16
Gana over Schneiderlin every time (also easier to spell!). Would like to see Davies given a chance from the start tomorrow, before the new signings come piling in to the team.
Darren Murphy
118
Posted 17/08/2018 at 22:09:28
Love everyone's comments, didn't read most, get bored of essays.
Can't wait for tomorrow: at home! I love this place, and I see a 2-0 win too. STH in the place yet again.
My surprise of the season is Bernardo as I like to call him.
Time to roll...
Darren Murphy
119
Posted 17/08/2018 at 22:20:14
@Gareth 107, Thanks man just read your message.
I'm home for tomorrow mate and every home game, we made this chant up and will be released via our Goodison crowd as every season we do. I've got a few for Bernard...watch this space.
Hugh Jenkins
120
Posted 17/08/2018 at 22:36:10
ps: — How could I forget too that the first one out of the door was our Wayne? So, it's 11 out and 7 in.
Jay Harris
121
Posted 17/08/2018 at 22:37:42
I thiink weve needed a left sided CB for a long while so I see Zouma starting tomorrow with either Holgate or Keane as a right sided partner.
Ian Bennett
122
Posted 17/08/2018 at 23:21:38
A minutes applause is asked for tomorrow for Jack Riding. He's an 18-year-old youth player who recently passed away playing 5 a side.
Hope his friends and family get a strong support 🙏.
Mike Gaynes
123
Posted 17/08/2018 at 23:22:28
Hugh #120, yeah, seems like a long time ago.
After a tentative start he's had a couple of spectacular games for DC United, which speaks more for the weakness of MLS than it does for Rooney, but I'm pleased for him nonetheless.
Albert Perkins
124
Posted 17/08/2018 at 23:38:19
Chris Corn, really hope your lad takes up the Blues. I had a step son like your boy and I taught many more like him in school situations. These kids love to get something to focus on and if he falls in love with Everton then you will be in heaven. Good luck. Don't forget the hot dogs!
Ian Bennett
125
Posted 17/08/2018 at 23:38:56
The applause will take place on the 18th minute.
Dermot Byrne
126
Posted 17/08/2018 at 00:02:27
Chris... my nephew has same. Now a steward at Crewe.
Tough and demanding for all.
Great day I hope.
Vijay Nair
127
Posted 18/08/2018 at 00:33:29
Looks like Mina is out, so it's two out of Holgate, Keane and Zouma to play, as most of us expected.
On Baines, point taken. I must have been half asleep watching the Watford game. To be fair it was 2:30am here in Australia!
Minik Hansen
128
Posted 18/08/2018 at 00:36:45
I hope we're getting carried away in the right good sense. I think it is evident, that other top clubs tend to do great, but often falls off when in a favourable position. Sir Alex Ferguson had a magic wand in the first aforementioned, Silva and the boys just need to hold on tight and get a great run going. COYB.
Jamie Crowley
129
Posted 18/08/2018 at 01:52:52
Ian, that's awful.
How in the world did he pass away playing 5 a side?
I'll be listening on the TV for the applause at 18 minutes. I'll probably clap along in the seclusion of my living room. I sincerely hope it's a good, solid applause for the boy and his family.
Terrible to hear that, I had no idea.
Jamie Crowley
130
Posted 18/08/2018 at 02:05:35
Steve Ferns back @94-
I've seen the total sum of zero minutes of Gomes.
I know nothing about the player.
Some have posted hope that he'll be the answer. Some have posted caution in that he wasn't favored at Barca and I believe some of their fans were pretty critical of him?
I'll watch him when he plays and make a snap judgement after about two minutes if he's any good or not. ;0)
Andrew Keatley
131
Posted 18/08/2018 at 02:58:36
I want to speak up in support of Michael Keane.
I thought he had a good game last week, and some times – down to ten men, your starting centre-back partner off and replaced by a (very good) younger player, Wolves pushing for an equaliser, Ruben Neves on the ball and with time to pick out a cross without being closed down, and Baines unable to squeeze in alongside you and help because there's three Wolves players in the box for the cross – you have to hold your hands up and say that there's not a lot you can do (especially considering how well Jimenez did to get his head on the cross, let alone get it on target).
In many ways it's a surprise I am saying this – I spent most of last season thinking Michael Keane was massively out of his depth. Sure, he could have stayed tighter to Jimenez, but I don't think it was a "mistake".
Ian Bennett
132
Posted 18/08/2018 at 03:05:26
Jamie, you'd be amazed the amount of kids that get cardiac issues from 7 to 21. Fit, young and healthy kids playing a game they love.
I am involved in grassroots junior football, and in the off-season we've got our act together to raise funds for defibrillators across the club.
David Barks
133
Posted 18/08/2018 at 04:28:10
Extremely excited for tomorrow. I'm loving everything I'm hearing and seeing from the new management, Brands and Silva. Talking about us as a big club. Hopefully that rubs off on more of the supporters as time goes by. Patience is key, but the signs early on are promising.
Terry Farrell
134
Posted 18/08/2018 at 05:13:24
I'm with you Andrew and thought Keane played very well last week winning many crucial headers. Peter, he was goal side of his man so didn't lose him for the goal. The ball in was just too good. I also thought Bainsey was great.
Nice to hear unconditional backing for Marco. Let's see how long it lasts. We need to make Goodison Park a bearpit again and this positivity on here is all part of it.
John G Davies
135
Posted 18/08/2018 at 07:01:47
https://www.telegraph.co.uk/football/2018/08/17/marco-silva-insists-everton-team-speak-english-times/
He comes across as the type of man who we have needed as manager for a long time.
Mark Tanton
136
Posted 18/08/2018 at 07:22:24
Another example of how Silva is raising expectations and standards around the place, with small changes and the power of personality.
I expect we will also hear soon of changes to how, when and what the squad eats, and new match day itinerary and travel arrangements. That's what happened at Hull City - where, incidentally, their first day off came after beating Liverpool 2-0 at the KComm.
Andrew Yates
137
Posted 18/08/2018 at 07:47:06
Morning, I also thought that Keane had a decent game in the circumstances but have to say it was a definate lapse in concentration to let Raul drop in behind him for the equaliser and again his distribution is average at best.
If we are to progress there's little room for error. Still really looking forward to today's game, would love to see a stonking 4-0!
Neil Wood
138
Posted 18/08/2018 at 09:29:54
Would like to see this team today : -
Pickford
Coleman, Holgate, Zouma, Baines
Gana, Sigurddson
Walcott Bernard, Richarlison
Tosun
Bench - Lookman, Stek, Shneiderlein, Mina, Keane, Sandro, Dowell
Jay Harris
139
Posted 18/08/2018 at 09:45:38
Neil,
strangely enough that's the team I picked on the Echo widget pick the team.
I don't think Bernard will get the start but I think and hope he will bring him on at some stage.
Cant wait to see Zouma I really rated him at Chelsea and their supporters loved him which is always a good sign.
A good 3 points today
COYB
George McKane
140
Posted 18/08/2018 at 09:47:46
Exactly two weeks ago I was at The Palace of Versailles outside Paris - - magnificent gardens, amazing rooms, art and history even the Gates were Gold - - but 2 weeks on I am even more excited - - I will walk along Westminster Road from The Dark House passing terraced houses, a garage, shops and pubs, noise and shouts - -"get yer prowie here" - - on turning the corner ahead of me I will see Goodison - - all Blue and White - - and my heart and spirit - - indeed my very soul - - soar above everything and carry me on a cloud of expectation and pleasure to The Hallowed Ground - - I am like Ivan in Ivan's Childhood Floating - - a wonderful film by Andrei Tarkovsky (now pla ying for Burnley)over the Earth or like Wordsworth on Westminster Bridge:
"Earth has not anything to show more fair:
Dull would he be of soul who could pass by
A sight so touching in its majesty;
This City now doth, like a garment, wear
The beauty of the morning; silent, bare,
Ships, towers, domes, theatres, and temples lie
Open unto the fields, and to the sky;
All bright and glittering in the smokeless air.
Never did sun more beautifully steep
In his first splendour, valley, rock, or hill;
Ne'er saw I, never felt, a calm so deep!
The river glideth at his own sweet will:
Dear God! the very houses seem asleep;
And all that mighty heart is lying still"
To cross The River in the morning like a modern Caesar - - in my chariot - - crossing under The Rubicon - - "alea iacta est" - - heading towards friends and soul mates assembled for drinking of The Ambrosia and conversation - - and catch up - - waking along Scotland Road - -passing St.Ollies and Daisy Street - - looking up Great Mersey Street and seeing my sister - - Colette (now sadly not with us) in her communion dress - - May Parades with lace curtains around the girls heads - - closing my eyes for a moment and hearing Saturday and Sunday Morning Radio - - My Mum standing like Ma Joad on the step - - arms folded across her ever present "pinnie " - - supervising The World
"By and by when the morning comes
Jazz and blues and folk, poetry and jazz
Voice and music, music and no music
Silence and then voice
Music and writing, words
Memories, memories way back
Take me way back Great Mersey Street and Hank Williams (my sister Joan - - not with us anymore - - loved Hank Williams and she and my brother John - - sadly not with us now - - would sing his songs together on Saturday Nights in The Britannia on Great Mersey Street)
Louis Armstrong, Sidney Bechet on Sunday afternoons in winter
Sidney Bechet, Sunday afternoons in winter
And the tuning in of stations in Europe on the wireless
Before, yes before it was the way it was
More silence, more breathing together
Not rushing, being"
All Lit Up and wondrous and feeling Totally Blue.
I have been excited about today for months - - Silva and Brands have brought a positive feeling to the club - - yes I know it has to be delivered - -but it's good to start with hope and positivity - -and it feels good today - - almost wanna play my harmonica - - there you go a few blasts on the old gob iron - - and some of the players give me a new hope - - all I wanted was to enjoy going to the game - - seeing players who want to play for us and seem happy to be here - - maybe - - "there's only now" - -
"If not for you
My sky would fall
Rain would gather too
Without your love I'd be nowhere at all
I'd be lost if not for you
And you know it's true
If not for you
My sky would fall
Rain would gather too
Without your love I'd be nowhere at all
Oh! What would I do
If not for you
If not for you
Winter would have no spring
Couldn't hear the robin sing
I just wouldn't have a clue
Anyway it wouldn't ring true
If not for you"
Up very early this morning - - going to my daughters - - Helen - - she is 47 now and has been going to the match with me for 40 years - - my grandson Liam and my youngest daughter - - Julie (she is 42) - - coming to the game from Holywell - - I remember Me Nin and Mum tucking their skirts in to their bloomers and wading into St.Winifred's Well to be "saved" - - Memories and Thoughts - - sends me off into a daydream:
"What a day for a daydream
What a day for a daydreamin' boy
And I'm lost in a daydream
Dreamin' 'bout my bundle of joy
And even if time ain't really on my side
It's one of those days for takin' a walk outside
I'm blowin' the day to take a walk in the sun
And fall on my face on somebody's new mowed lawn
I've been havin' a sweet dream
I been dreamin' since I woke up today"
We have to remember how great it is to be A Blue - - True - - with wonderful memories and a feeling of kinship, camaraderie and solidarity - - I will walk into TDH at around 1.55 - - cannot drink - - sadly that's finished for me - - but I will be intoxicated by the atmosphere - - the feeling - - the sheer beauty of the scene - - the feeling of being with True Friends:
"Blue, blue windows behind the stars
Yellow moon on the rise
Big birds flying across the sky
Throwing shadows on our eyes"
There is nothing - - Versailles - - gerraway - - nothing that compares to this feeling - - walking up to TDH - - smiling to everyone - - people saying "hello" as if it was the last game of last season just yesterday - - my camera is on charge - - mouth organ plugged in - - at the ready - - going up to Sandra at the bar - -
"She wears an Egyptian ring that sparkles before she speaks
She wears an Egyptian ring that sparkles before she speaks
She's a hypnotist collector, you are a walking antique.
Bow down to her on Sunday
Salute her when her birthday comes
Bow down to her on Sunday
Salute her when her birthday comes
For Halloween give her a trumpet
And for Christmas, buy her a drum"
John Potter sitting in his normal seat - - going into the back room to say "hello" to the G n T gang - - then the Battle of Britain Crew come in - - "wizard prang hey chaps" - - Paul from Kirkby and Mick The Bookie to put on my 4 - 0 bet - - on the dot at 13.00 Gaffer - - love it - - love it - - love it.
Don't you love these home games - - Saturday 3.00pm KO - - getting up early - - full scrub down and wash behind the ears - - no tidemarks - -c lean undies and vest - - just in case:
"Woke up, fell out of bed
Dragged a comb across my head
Found my way downstairs and drank a cup
And looking up I noticed I was late
Found my coat and grabbed my hat
Made the bus in seconds flat
Made my way upstairs and had a smoke
And everybody spoke and I went into a dream".
A whole pub - - packed tight - - talking at the same time - - swaying - - glasses raised - - talking - -arguing - - everything Blue - - and then around about 2.45 - - Moses enters and bangs his staff three times - - the door opens and like the Dead Sea parting we all empty out - - still talking and laughing - - behind us tables filled with glasses - - now empty - - with a bit of foam sliding down the sides - - like John Mill's Lager in Ice Cold In Alex - - and then a moment of silence while Tony and Sandra and the great staff get it all ready for the 5.00pm invasion and it all starts again.
So pretty soon I will have to get ready - - it now 9.35am - - have to go to Helen's soon - - can hardly wait to see Fellow Blues - - we can never ever forget this feeling - - We Are Fans - - we have had to stick together through some sad and bad times but we are here - - just getting up on The Astral sending the "possos" out over The Waves:
"Stoned soul
(Oh stoned soul)
Surry on, soul
Surry, surry, surry, surry
There'll be trains of blossom
(There'll be trains of blossom)
There'll be trains of music
(There'll be music)
There'll be trains of trust, trains of golden dust
Come along, surry on, sweet train of gold
Surry on down
Can you surry, can you surry?
(Can you surry?)"
My best wishes and Full Cosmic Grooves to all TW'ers - - hope everyone is fit and well and up for it - -
"On our way back home
We're on our way home
We're on our way home
We're going home
You and I have memories
Longer than the road that stretches out ahead"
Here is my hand - - a firm handshake to you all - - here is my heart - - take some - - here is my soul and spirit up and flying - - no matter what:
"You hold the key to love and fear
All in your trembling hand
Just one key unlocks them both
It's there at your command
C'mon people now,
Smile on your brother
Ev'rybody get together
Try and love one another right now
Right now
Right now!"
TDH is open to all - - crazies, lunatics. Mc Murphy's - - be great to see you there one day.
Cosmic grooves - - "The Love You Make is Equal to The Love You Take" - - George

John G Davies
141
Posted 18/08/2018 at 09:57:05
The incomparable George McKane.
Hairs on the back of the neck tingling, shiver down the spine.

Thanks George.
Peter Mills
142
Posted 18/08/2018 at 09:58:12
Great team talk George.
Geoff Lambert
143
Posted 18/08/2018 at 09:59:54
Full Cosmic Grooves to you to George, what a fantastic read made the hairs stand up on the back of my neck.
David Greenwood
144
Posted 18/08/2018 at 10:01:20
Fantastic George.
Gerry Morrison
145
Posted 18/08/2018 at 10:04:48
Well that got me in the mood; nice one George. I am tempted to pop in to the Dark Horse on my way to the ground to be part of your story. COYB.
Darren Hind
146
Posted 18/08/2018 at 10:05:15
Chris Corn @76
I didnt read all the posts yesterday and I missed yours @77.
As locals, we often take going the match as a simple choice, for those who can afford it . . Then every now and again, somebody will knock us out of our take-these-things-for-granted stride.
Welcome back to regular footie fella. I hope you and your boy have a fantastic day.

Michael Coffey
147
Posted 18/08/2018 at 10:09:28
I can't scale George's literary heights, but I came across this last week

"Do I remember it? I think it was the happiest day in my life. His pockets were crammed full of gingerbread and Everton toffy, and we had three bottles of lemonade slung onto the pony's saddle-bows. I thought it was a pity that we should ever come back."
Anthony Trollope, Phineas Finn, 1869
Brian Harrison
148
Posted 18/08/2018 at 10:38:12
There is always something special about the first home game of the season, doesnt matter how bad the previous season was we are always optimistic about the new one. This time I think we have a lot to be excited about of course new players and this year a new manager who will play an attacking style which neither of the previous 2 did. I saw a piece the other day by Schneiderlin not my favourite player, saying how Silva sits down with individual players showing them videos of their last game and points out the good as well as the bad points. I know this is something that Pochettino does at Spurs, at first the players were not so keen but now they love it, their players reckon it helps the manager get his points across a lot better.
So the DOF has done his job and the manager is starting to get his message across, just down to us fans to back the team 100% we can complain afterwards if we didnt like what we saw and whatever the result I am sure there will be some that will complain.
Phil Sammon
149
Posted 18/08/2018 at 10:45:09
'Lets just fuckin do 'em!'
Brian Hennessy
150
Posted 18/08/2018 at 10:52:55
Every time I read George's magnificence I feel like selling my home here in Ireland and moving to Liverpool so I can follow in his footsteps every second weekend.
We are all blessed to be Evertonian's, but to live in that city must be truly special. Enjoy the day everyone..
Phil Sammon
151
Posted 18/08/2018 at 11:04:34
For the first time in a long time, I'm really looking forward to an Everton game.
Midnight kick-off in Australia which is about at good as it gets over here. A few beers and the AFL to warm up and then watch Everton hopefully record their first win of the season.
Last week gave plenty of reason for optimism. We still went for it after losing Jags and looked more dynamic than we have for months (years?).
Richarlison stole the show against Wolves but this week I'm predicting the glorious return of Baines and Coleman ripping it up down either flank.
Everton 3-0 Saints
Baines
Tosun
Sigurdsson
Raymond Fox
152
Posted 18/08/2018 at 11:06:21
We are 10/11 favs today and that to me looks very generous.
I'm normally not a big fan of betting at short prices but I've got to bet at that price, I reckon we should be 8/11!
Bill Griffiths
153
Posted 18/08/2018 at 11:11:00
On train to game. Was feeling good, feel twice as good after reading George's post.
Reckon 3-1 but in the main hoping for further signs of improvement over last season w.ith more joined up play.
Good to read Marco's comments about all speaking English and developing a togetherness w.ithin the squad.
Derek Knox
154
Posted 18/08/2018 at 11:16:11
Brilliant George, it's great to be back to normal Match Days, here's hoping for a comprehensive win, and start accumulating those points.
COYB
Darren Murphy
155
Posted 18/08/2018 at 11:16:43
And he's here! Daughter and girlfriend check, ready to rumble check, 2-0 let's have ya! check, nice to be home again.
Darren Murphy
156
Posted 18/08/2018 at 11:22:07
Yeah hope so Ian, poor lad, tragic news man, no reason us and the dark side can't give this lad due respect.
Paul Kelly
157
Posted 18/08/2018 at 11:33:36
Chris @ 76, great to here. But this bit I can relate too,
"He seems to have caught the bug, which might have more to do with the hot dogs than the footy,"
Asked my daughter yesterday what she was looking forward to most about the match, "the hot dogs" was her reply. Can't blame them can yer!
Michael Spear
158
Posted 18/08/2018 at 11:42:45
George strikes again... tears in my eyes knowing I can't be there today and probably any time soon. At least I know our table in The Captains Table is in good hands and next to good people in the Brooks brothers. Sincere thanks to you lads for the 'get well soon' card to Beryl when she went into hospital last April. Good news is that she should be home in a few weeks. Hope to get back there in the Park end some time after then (well, at least sometime this season). Thanks again. Evertonians really are family...
Neil Copeland
159
Posted 18/08/2018 at 11:47:15
George - wow!
Taking my daughter today and more positive than I have been for a long time. Really looking forward to positive, attacking football befitting of the great Everton FC.
COYB!
John G Davies
160
Posted 18/08/2018 at 12:01:13
Raymond 152,
Every now and again you see odds that are over generous.
When you do you should smash into it.
This is one of them occasions.
Andy Crooks
161
Posted 18/08/2018 at 12:42:58
Raymond, I agree. I never bet against us and very rarely for us but this looks good. A single to win and a single goal rush plus.
Martin Conroy
162
Posted 18/08/2018 at 13:27:07
STH in the Family Enclosure with my grandson but unable to get to the game today as my son has welcomed another little blue into the Everton family last weekend. Unfortunately he is still in hospital down here in Bournemouth (hopefully allowed home tomorrow), so my daughter is made up to be using my ticket today. George's fine words have evoked many memories and emotions and hopefully his bet will come in at 4-0 to the mighty blues coyb
James Peter
163
Posted 18/08/2018 at 13:29:25
This year's expectations are different to I've felt with Everton since I can remember in the Premier League. Ever since this Moshiri bought in I felt something had changed and a new dawn was on the horizon. We may have had half-decent teams cobbled together under Moyes but it was always about being competitive and challenging for Europe. I honestly believe there's a bit of a Masterplan unfolding under our eyes. Moshiri to lay the foundations and make us a proper investment opportunity for Usmanov. Off the pitch it appears we've massively improved in the backroom's direction. Iconic stadium planned 2022. They seem committed to getting the right people in to manage us, currently M&M and finally a decent acadamy and first team playing well on the pitch. The calibre of player we're targetting seems to have improved this window, ex Barcelona, Brazillian, etc. We've got Portuguese up and coming manager. This management team isn't here to f&*k about, they're getting this Everton machine firing again. You can feel the proper optimisim building with the supporters and the rest of the Prem should (but wont be) worried. Although I won't be there today I'm predicting a cracking atmosphere and a good win.
Dave Abrahams
164
Posted 18/08/2018 at 13:34:36
If Everton ever had a team of players who felt the same about Everton as George McKane does what an absolutely brilliant and unbeatable team that would be.
Lovely to hear you speak each 3-00pm match day, long may you uplift us all on these days.
Sam Barrett
165
Posted 18/08/2018 at 13:48:32
Just thinking the exact same thing Dave. If I was Marco Silva I would recite George's Saturday 3pm posts. Each game would be a 4-0 drubbing. George, your posts are an absolute delight please keep em coming.
Graham Hammond
166
Posted 18/08/2018 at 14:06:42
Jamie Crowley @ 80. I was a big fan of Darron Gibson when he was fit, the team seemed to gel better when he was in the side and as you correctly point out, his passing ability and range was sublime. We seemed to win more games when he was in the team. Obviously Steve Ferns and others were not a fan, football is about opinion at the end of the day, I thought Gibson worked really well with Mirallas, Kevin knew Darron could see a pass and got on his bike down the middle and sprung the offside trap excellently, Darron knew there was a guy upfield trying to make something happen. A player with the passing range of Gibson would be lost to some extent at the minute, Tosun cannot run, nor can Sigurdsson, I am not convinced Walcott either will match the goal or assist stats of Mirallas in his Everton career. I agree with Steve Ferns that to go to the next level we need a Matic to replace Schneiderlin and Gana but I think just as importantly the forward line we have currently is not up to scratch, with the seeming exception of Richarlison.
Joe O'Brien
167
Posted 18/08/2018 at 14:07:01
Colman captain.. Lookman on the bench.. both I wanted to see happen today.. now to put 3 or 4 past them. COYB
Bill Watson
169
Posted 18/08/2018 at 19:26:20
Just scrolling through the posts after getting home from the match and I came across George's post.
Brilliant; thank you George.
My 51st season and I still get a buzz from the first home game of the season!
Add Your Comments
In order to post a comment, you need to be logged in as a registered user of the site.
Or Sign up as a ToffeeWeb Member — it's free, takes just a few minutes and will allow you to post your comments on articles and Talking Points submissions across the site.