Everton are in the market for an attacking playmaker – Who could we sign?
by

32 Comments [Jump to last]
| 21/05/2018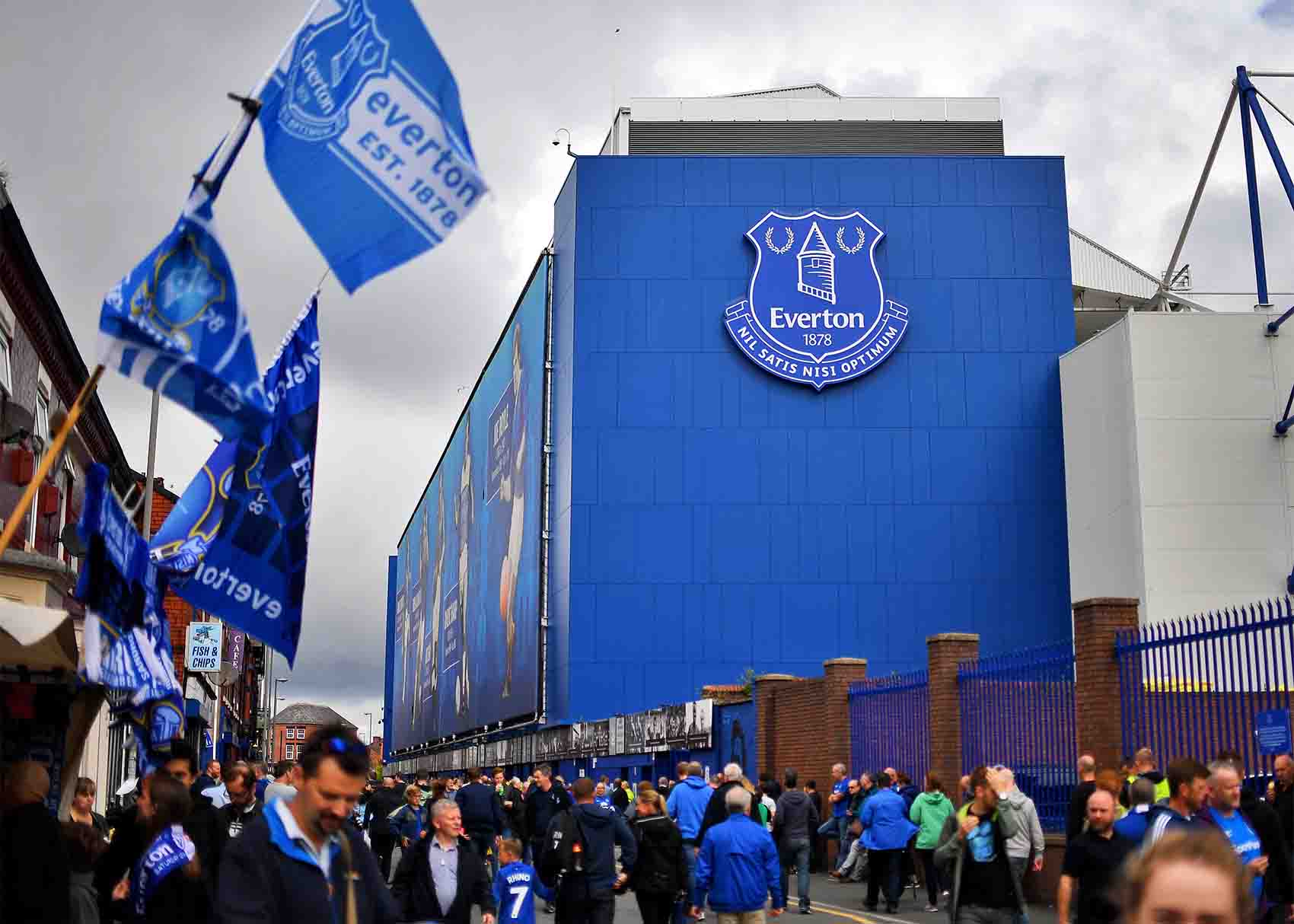 With Wayne Rooney following the natural progression of past-their-prime footballers and looking to join the MLS, Everton may be in the market for a new attacking playmaker in the summer transfer window. Last year's £23.6 million signing Davy Klaassen only played seven Premier League games at Goodison Park, and it is likely that the club will try to offload the Dutch flop. Gylfi Siggurdsson's Everton career has also been underwhelming, and the Toffees desperately need to get it right with their next acquisition for the role. Who could the new manager look to bring in?
Anderson Talisca
Reports from Sport Witness suggest that Everton may be about to tussle with Roma for the signature of Brazilian playmaker Anderson Talisca. The Benfica man is currently on loan at Cenk Tosun's old home, Besiktas, who have the option to buy. If the Vodafone Park club decide not to take the player, it is understood that the Portuguese giants will look elsewhere to cash in on the 24-year-old.
Talisca has been enjoying a strong season in the Turkish Super Lig for the 2016-17 champions and has notched 19 goals and five assists in 46 appearances for Senol Gunes's side. The tricky attacker has drawn comparisons with Paris Saint-Germain sharpshooter Neymar, along with legendary Brazilian 1999 Ballon d'Or winner Rivaldo.
Talisca hasn't made Tite's squad for the World Cup in Russia this summer, but he has played for the national squad at U20 and U23 level. The Brazil squad contains a number of high-quality attackers and, as of the 19 May, Tite's men are 9/2 with the bookmaker Betway to win their sixth trophy at the ultimate tournament. The only way for the Feira de Santana-born player to break into the Canarinho side will surely be to start playing in a more prestigious league, and a move to Everton could suit the youngster. There is no doubt that the lure of Champions League football at Roma will also be tempting, and the Toffees will have to be ready to part with a hefty sum to secure the Brazilian's services.
Talisca would certainly represent an attractive signing for Everton; if the player can continue his upward trajectory in the English top flight, he could bring about an incisive edge that the Toffees have been lacking in recent years.
Manuel Lanzini
A less risky option would be to go for a player who is already well-established in the paramount English division. There are rumours circulating that Everton may try to snatch Argentine playmaker Manuel Lanzini from Premier League rivals West Ham. The 25-year-old has made 62 appearances for the Irons since joining in 2015 and has notched 13 goals in that time. There is a feeling that Lanzini has not yet reached his full potential; after struggling in an underperforming West Ham side for the last two campaigns, he may be desperate to reinvigorate his career elsewhere.
Everton were linked with Lanzini last summer when they were preparing for the loss of Ross Barkley, but the Hammers held firm on one of their key players. After the departure of David Moyes from the London Stadium, there may be big changes at the club who spent most of the 2017-18 campaign battling relegation.
If the Goodison Park outfit want to secure the services of Lanzini, they will have to move fast. Reports suggest that Liverpool are also interested in signing the playmaker as a long-term replacement for Philippe Coutinho. In another possible twist, Manuel Pellegrini may take over as West Ham manager. If this comes to fruition, it is thought that Lanzini will want to stay and play under the South American former Manchester City manager. Lanzini is likely to join up with Argentina for the World Cup and, if he impresses there, his stock will go up further.
Once again, it could be a summer of major changes at Everton as they seek to mount a challenge to the established Premier League elite. A top quality attacking playmaker should be at the top of the new manager's shopping list, and these two players could help boost the Toffees' top six hopes.

Return to Talking Points index : Add your Comments »
---
Reader Comments (32)
Note: the following content is not moderated or vetted by the site owners at the time of submission. Comments are the responsibility of the poster. Disclaimer
Tom Bowers
1
Posted 21/05/2018 at 23:08:11
Just read that Sante Cazorla is set to leave the Gooners.
If fit, he could do a good job for Everton.

Steve Ferns
2
Posted 21/05/2018 at 23:14:52
Tom, if you've a strong stomach, google Carzola and have a good look at his foot. The lad is lucky to be walking again. He's finished as the player he was.
David Hallwood
3
Posted 21/05/2018 at 23:16:23
Lanzini, great player but has more than a touch of Mirallas about him; if he can't be arsed, he stinks the place out. One to avoid.
Peter Warren
4
Posted 21/05/2018 at 23:18:00
Lanzini is very good.
Mike Gaynes
5
Posted 22/05/2018 at 03:33:29
Yeah, Steve, I couldn't believe it when I actually heard "gangrene" – the poor guy was fortunate to even keep the foot.
I'd love to see us go after Bernardo from Shaktar – that little guy is a blast to watch and he scares the shit out of defenders.
Mike Gaynes
6
Posted 22/05/2018 at 03:53:58
And we can get him on a free.
Jay Harris
7
Posted 22/05/2018 at 04:16:21
There is nothing wrong with Sigurdson.
Get a wide left goalscorer like Lookman and beef up central mid with a beefy monster who can tackle and get up and down the pitch with a decent shot in him like a younger Toure (I would even consider Fellaini). Dembele would do too and, while we are raiding Spurs, get Danny Rose signed up pronto.
Lascelle, Mawson, Bonucci and/or Koulibally, Vardy and a backup keeper to complete the squad.
Job done, who needs Marcel?
Danny Broderick
8
Posted 22/05/2018 at 07:19:40
We need a left winger so Sigurdsson can play off the main striker. Hopefully, Lookman can do the job.
I think we may need a striker more than a Number 10. Tosun is okay but is limited in his movement. Niasse is a good wild card to have but we need a proper Number 9 in my book...
Mike Allison
9
Posted 22/05/2018 at 07:58:52
I agree with Jay and Danny. I'm not saying I wouldn't enjoy a world class attacking signing but I'd be happy to see Lookman, Sigurdsson and Walcott supporting Tosun as our front four. I doubt that anyone who would join us at this stage would be much of an improvement over what we have.
The big thing we're missing is the dominant central midfielder to play alongside Gueye behind those four. Whilst I'm on the subject, I see Davies's future as a Gueye-type player, rather than the all-rounder he looked like initially.
I'm still in a minority who thinks we can make a back four out of what we've got, but we could do with a bit of succession planning, especially at left back. It depends what the new manager makes of Galloway and Robinson.
Brian Williams
10
Posted 22/05/2018 at 08:28:21
This is possibly "the" most important position we're in need of, IMO. If we're going to improve, this is the area where we need to spend and spend well to have some sorely lacking creativity and a player who can force opposition defences to have to "turn round" and be facing their own goal.
I don't have any suggestion myself at the moment but believe we should target someone in the 22- to 25-year-old bracket. We need to buy for the foreseeable future and not just this, and possibly next season. If we're going to build, we have to build properly with a certain amount of longevity in mind.
Andrew Ellams
11
Posted 22/05/2018 at 08:47:11
Sigurdsson is a top player in the right position with the right players around him but Talisco could take us up another level. I did read he was almost done and dusted across the park but I'll be surprised if they spend such a large portion of their summer budget on him and Fekir.
Jon Withey
12
Posted 22/05/2018 at 08:52:53
If so, we deffo need to move on Rooney and Klaassen.
A centre-back and left-back seem more urgent to me.
If we move on McCarthy and Besic, then a box-to-box midfielder would be welcome too.
Like everyone else, I want to see more of Lookman and Vlasic — 㾾M of young talent.
Fran Mitchell
13
Posted 22/05/2018 at 09:49:55
I'd like to seew João Mario come in for centre-mid. He did well at West Ham and will get better. And Renato Sanches as a loan with view to buy also, he has had a tough 2 years, but an awful Swansea team was never a good move. Maybe his compatriot Silva as Manager could help him. That'd be 2 centre-mids to replace Schneiderlin, McCarthy, Besic.
If Loftus-Cheek was available, he'd be a great buy also, but can't see Chelsea letting him go.
That'd give us Mario (or Loftus-Cheek), Sanches, Davies, Gueye, Baningime as central midfielders. Giving us options and strong competition.
Sigurdsson as attacking midfielder ahead, with Vlasic, Lookman, Dowell and maybe Klaassen offering back-up, don't think is a priority area.
We have Lookman, and Walcott as wide pacy wingers/forwards. Bolasie has to go. Dowell and Vlasic can also play there but are more suited to central positions. So one of Lozano or Ziyech would be a great addition.
Also, I think a false No 9 to give us movement, aggression, and options up front in the form of Richarlson from Warford, or Luan from Gremio.
Sam Hoare
14
Posted 22/05/2018 at 19:27:41
Talisca looks a great playmaker with lots of the right attributes in his bag plus he knows and works well with Cenk Tosun. Would be a good move potentially though there's a fair bit of competition for him.
Anthony Dove
15
Posted 22/05/2018 at 20:30:42
Remember a certain Mr Barkley?
Frank Sheppard
16
Posted 22/05/2018 at 22:21:22
We need a Ross Barkley type of player...
Oh, hang on...
Steve Ferns
17
Posted 22/05/2018 at 22:23:08
Talisca is Man Utd bound, forget him, we missed the boat.
Dave Ganley
18
Posted 23/05/2018 at 09:12:24
We do remember a certain Mr Barkley: minimum effort, shafted us right royally, one that took the wrong option most of the time, couldn't be arsed in most games, and was a complete shithouse in regards tackling and tracking back? That the same Barkley you're on about? The one that's got the sore backside at Chelski?
I think Siggurdson will do a good job for us played in the right position. He was starting to look decent before he got injured.
I think we need a better option up front than Tosun. He is a trier but doesn't seem to pop up in those positions natural strikers gravitate to. Maybe with better service, he will be better... but I am yet to be convinced he will score us the goals we need.
Tony Everan
19
Posted 23/05/2018 at 10:54:52
The team has to accommodate Sigurdsson in an attacking midfield role, also we want Lookman, Walcott and Tosun to play too.
I can see us needing at least one midfield replacement for Besic, Bolasie, Rooney, Klassen, McCarthy, Mirallas and Schneiderlin.
One really top quality player for centre-midfield to replace 6 of them Talisca? Or a player of similar quality and Lozano or Zaha to replace Bolasie .
Peter Reid and Paul Bracewell were amazing for us and it is shocking that we haven't had a combative, driving and dynamic central midfield since.
It is about time we had an inspirational central midfielder. Move those 6 on and splash the cash on the best we can get.
It would gIve some room for Davies and Baningime to get some game time too and if they take their chance make it impossible to drop them.
Rob Dolby
20
Posted 23/05/2018 at 16:32:12
We don't need any more Number 10 playmaker types. Why even consider it?
There are more important positions to fill – starting with a manager.
Ray Jacques
21
Posted 23/05/2018 at 20:53:42
Barkley? Leave him to rot at Chelsea.
Paul Birmingham
22
Posted 23/05/2018 at 21:24:14
For me, a new centre-back, left-back and back-up goalkeeper are priority. Also room for a Talisca type player but starting out with a new plan; patience and guile is gonna be needed.
Ian Burns
23
Posted 23/05/2018 at 22:49:26
If we are looking for this type of attacking midfielder who could realistically be available to us, Jack Grealish of Aston Villa is starting to fulfill the early promise he showed.
Off-field antics are a bit of a problem but he has an "attitude" and an abundance of skill if managed correctly.
Jermaine Jennings
24
Posted 24/05/2018 at 09:00:33
There is nothing wrong with Sigs and once Rooney goes there will be Sigurdsson, Vlasic and Klaasen..
What we need are very good pacy wingers which we have in Lookman and Walcott (who can also play as striker), just need another alongside Bolasie, who needs to recover his earlier form when he first joined, so can't write him off yet after a long injury. However, this will be his most important season.
Most importantly, the defence needs sorting ASAP!
Victor Yu
25
Posted 25/05/2018 at 08:02:59
Barkley on loan with an $10M option to buy?
David Ellis
26
Posted 25/05/2018 at 10:26:32
I don't think we are looking for a No 10. Sigurdsson needs to play there. Back up is Klaassen (can't see us being able to shift him unless he starts playing for us) and Vlasic. We don't need to replace Rooney.
The squad is too big as it is and Rooney didn't play as a No 10 anyway. Upfront, the more urgent need is to replace Niasse with another striker to cover for / compete with Tosun and Calvert-Lewin.
Steve Ferns
27
Posted 25/05/2018 at 10:33:50
Exactly David. Gylfi will occupy the no 10 position, and if it's Silva he will play as a proper no 10 this time. Meanwhile, Klaassen won't be sold as we would want our money back. It seems everyone knows this and so Davie himself is resolved to getting himself into the side. I hope he follows though on this as either he becomes the player we all saw on YouTube and becomes a big player for us, or we can sell him and get the money back.
There is also Kieran Dowell who can get closer to the first team and needs to be carefully assessed. Another no10 on our books is Vlasic, who clearly prefers playing through the middle rather than out wide.
Dare I say it, if Mirallas is to recover some form, with his diminishing pace, he is more suited to playing through the middle now. I wouldn't hold my breath on him though. I think he's done.
Denver Daniels
28
Posted 26/05/2018 at 06:51:08
Shakiri of Stoke has a 㾸M release clause.
Joe Ainsworth
29
Posted 29/05/2018 at 14:35:10
Steve (27),
Mirallas??? No, Steve, please don't dare say it. Christ on a bike, if Mirallas is the answer, I really don't want to hear the question. That gold Bentley -driving, self-interested, penalty-grabbing shithouse should have been bombed out of the club three managers ago (four if you count Unsworth).
Les Green
31
Posted 31/05/2018 at 11:36:12
That Barkley lad at Chelsea isn't getting much game time so might be worth a cheeky punt... ha ha!
Iain Johnston
32
Posted 31/05/2018 at 12:24:52
Do we want an attacking midfielder or a playmaker? They aren't the same role.
Rooney was played as an advanced playmaker either dropping back or moving forward to create the play. This role is less about supporting the strikers and more about creativity.
The attacking midfielder is the guy who stays ahead of the midfield, supports the strikers and weighs in with his share of the goals. A role Barkley was good at.
Silva at City is a playmaker, Hazard at Chelsea is an attacking midfielder.
Gylfi would suit the playmaker role leaving Gana as the sole defensive midfielder. As mentioned, Lanzini would suit the attacking midfield although I think he'll cost around 㿊m.
I'd also take a closer look at Brighton's Knockaert plus I wouldn't mind another punt for Ghezzal who's now at Monaco. I'd guess we'd be able to lure both for the price of Lanzini.
Both of these lads are lefties, something we've sorely missed.
In Lozano, we don't need another right-footed left winger especially as we have Lookman plus hopefully Dowell will see some action before he decides to upsticks and leave, what a waste that would be.
Tom Bowers
33
Posted 05/06/2018 at 15:24:39
Let's face it, David Silva is an outstanding player but at Ma City he has had unbelievable support from the likes of YaYa Toure and more recently De Bruner. A younger quicker Rooney would have been ideal but he really preferred being a striker.
As things are at the moment, I would love to get Jack Wilshere despite his injury potential so perhaps a pay-as-you-play deal.
However, a Wilshere move is unlikely and so are a number of other class acts out there so Everton may have to go with the currently available players such as Gylfi and hope the likes of Baningame and Vlasic come good under Silva.
---
Add Your Comments
In order to post a comment, you need to be logged in as a registered user of the site.

Or Sign up as a ToffeeWeb Member — it's free, takes just a few minutes and will allow you to post your comments on articles and Talking Points submissions across the site.

© ToffeeWeb

<! -- /articleBody -->