Allardyce urges Walsh to 'ride out' criticism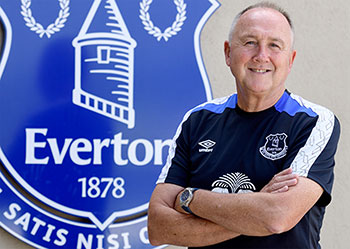 Sam Allardyce has come to the defence of Everton's director of football, Steve Walsh, whose role at the club has come under mounting scrutiny of late.
With the club struggling through a difficult season despite splashing out unprecedented sums of money on players in the past year or so, more questions are being asked of the recruitment strategy that lies at the root of the many of the Blues' problems.
Of the 11 players acquired by Everton for in excess of £220m under the apparent auspices of Walsh since January 2017, only five are expected to start tomorrow's clash with Burnley at Turf Moor and only goalkeeper Jordan Pickford could be regarded as an unqualified success thus far.
Michael Keane will return to the ground on which he made his name enjoying a settled run in the Toffees' first team for the first time since he joined last summer in a deal that could ultimately be worth £30m and Wayne Rooney contributed a number of important goals earlier in the season but, collectively, the influx of new players has been disappointing.
While Allardyce used the forum of the Annual General Meeting in January to assert that the job of selecting transfer targets was a shared one, as the nominal director of recruitment, Walsh has become the object of increasing focus.
Nevertheless, the team manager has backed Walsh in comments made to the print media today.
"He is not totally responsible for all the signings," Allardyce said of Walsh. "The football club is responsible for the signings and him, as director of football, puts all those things together and goes forward.
"He won't have had the criticism before, so I can give him some comfort by saying: 'I've had much worse than you're getting, Steve, so you've got to ride it mate'. You've got to be big and stand up there and get out there."
There have been uncorroborated reports in the media recently that Walsh's position as director of football is under review, with PSV Eindhoven's head of recruitment, Marcel Brands, linked with the role.
---
---