Report
James left at home as Bailey slaughters Everton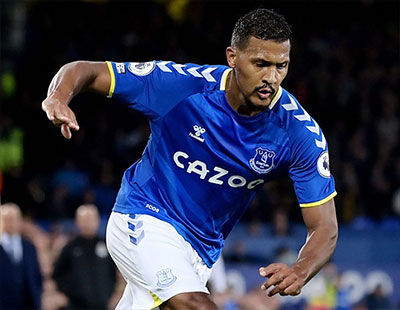 Salomon Rondon makes his full debut in the absence of the injured Dominic Calvert-Lewin
Aston Villa 3 - 0 Everton
Everton take their unbeaten start under Rafael Benitez to Villa Park for the late Saturday afternoon kick-off with a side that is devastated by further unexpected injuries but still with no James Rodriguez.
Surprise absentees are Jordan Pickford, Seamus Coleman and Ricarlison, allowing Begovic and Iwobi to start. Pickford has suffered a shoulder strain, Richarlison has a knee problem, while it is believed Coleman has a hamstring complaint.
And there is no Dominic Calvert-Lewin again, with the England striker still missing due to a quadriceps injury. This means a full debut for Salomon Rondon to deputise for Calvert-Lewin without Richarlison, but with Gray and Townsend in support.
Despite these absences, there is no place again for James Rodriguez who faces a battle to get into the team, despite there being a spare seat on the bench, with Benitez only naming 8 substitutes. One good sign at least is that Ellis Simms must be fit again after his bizarre hip injury sustained for Blackpool while on loan at the end of last season, practising penalties for a Wembley appearance he would then miss.
The home side got things going and pushed up into Everton's half without getting close to Asmir Begovic. In Everton's first attack it looked like Rondon should have scored but he won a corner, Townsend firing in a brilliant one that Rondon needed to glance in but he got too much contact and headed over.
Villa worked it forward again, getting a corner for themselves and Ings headed a great delivery goalward at point-blank range, Begovic stopping it with a tremendous reaction save, leading to a head-tennis scramble to eventually get it bekhind. Everton broke from the second corner but the attack stalled. Villa tried to go wide but crossed too deep for a goal-kick.
Cash tried his specialist long throw-in — straight to Begovic. And Villa continued to dominate possession, further testing the Everton defence. Keane fouled Watkins in midfield, which was worked around and Ings fired just over the angle.
Everton worked a nice move that saw Digne cross well above Martinez to the far post but that was not where Rondon was. It won a corner but nothing came of it. A very dangerous Villa attack was thwarted and Gray had a great run forward, the cross just too far in front of Rondon steaming in at the far post.
The end-to-end pattern of play was interrupted by an injury to McGinn and the game went through a bit of a scrappy lull with numerous throw-ins. Cash looked to profit from a slack pass but Digne managed to win a free-kick with his challenge on the Villa player. Townsend was played in but his heavy touch ended the chance. Digne and Iwobi weren't quite on the same wavelength either. Villa advanced Godfry slipping on the turn and McGinn fired his shot wide of Begovic and the goal.
Article continues below video content
Doucouré tried to meet his new job description in attack but failed on both attempts. A strong attack by Everton saw a couple of decent crossing attempts, one Godfrey tried to finish, clattering Mings.
Mings tried some retribution, taking out Gray but the ref played advantage and then reprimanded him. It allowed Villa to attack again, Cash firing wide. OIwobi went for a run and actually won a corner, taken by Gray but too deep, however, winning another corner, played short and almost on a plate for Mina, but for the defender in front of him.
Everton attacked next but Iwobi was too easily dispossessed, as McGinn was forced off with concussion, replaced by Nakamba, entitling Everton to an additional substitution also. That could have been James Rodriguez, who should surely have found plenty of space and not too much physical intimidation in this game... but Benitez had decided against bringing him along.
A Villa free-kick was swung in and effectively defended as half-time approached. Doucoure wasted a crossing opportunity but made up for it with a good intervention and that eventually saw Townsend firing goalward but too close to Martinez — Everton's first shot on target.
Allan sent in a glorious ball for Gray but he could not control it. And after 2 added minutes, it was half-time in a decent reasonably entertaining game that was lacking in end-product.
Allan kicked off the second half for Everton, but Villa won an early corner that was dangerous but was defended away... temporarily until Luiz sent his cross beyond the far post. In their next attack, Ramsey came up against Godfrey and Cash tried another long throw... that he took short! Everton were standing off a little and needing to defend without breaking out.
Iwobi committed a foul that allowed Villa another set piece, but Mina got his head to the cross first; however, a lame boot upfield was returned and Mina needed to be alert to get the ball away. A nice ball over the top to Gray saw him clearly manhandled — a clear and obvious miss by the referee, not seen by VAR either. Townsend then gets clipped and he does earn a potentially dangerous set-piece, but he drove the free-kick poorly straight into the Villa wall.
Deamarai Gray was again manhandled and this time he did get a free-kick. But Townsend's cross back in was launched to the far corner post. Everton were getting forward finally but the build-up was laboured, although Iwobi got in close but did not hit it cleanly.
Godfrey fouled and Bailey came on, firing in a decent free-kick but Ings puts it harmlessly behind. Gomes then replaced Rondon, who must have been tiring, Iwobi moving central. ut the first attempt with this new formation looked disorganised at best. Although Townsend played in Gray who seemed to pick his spot but shot lamely beyond the far post.
At the other end, Cash got through, brushing off Digne, and fairly lashed a fine finish into the roof of the Everton net. Hmmm... Time to bring on James Rodriguez? Err... sorry, no can do, as the impetus now swung totally behind Villa. And Everton gave away a corner that Bailey swung in brilliantly, off the top of Digne's head and in at the far post. Oh deary me...
Ings was then allowed through and seemed to have an easy one-on-one but shot wide from distance. Everton were totally shell-shocked, Godfrey yellow-carded for fouling Bailey, whose introduction had completely changed this game. For Everton, Gordon replaced Allan as the Villa free-kick was wasted.
Bailey broke wide left in acres of space and the £30M man lashed in another superb finish that flashed straight through Begovic. No answer for this now as Everton were well beaten. Thankfully, Leon Bailey was forced off with 10 minutes of this torture left.
Gordon was too tentative when he had a chance and allowed the Villa defender to dominate him. Digne swung in a decent free-kick that Keane should have scored from but headed wide. Everton would have no answer after Rondon's misses had failed to give them a lead to protect.
Scorers: Cash (66'), Digne (og:69'), Bailey (75')
Aston Villa: Martinez; Konsa, Tuanzebe, Mings; Cash (86' Traore), McGinn (39' Nakamba), Douglas Luiz, Ramsey, Targett (61' Bailey (82' Young)); Ings, Watkins.
Subs: Steer, Hause, Buendia, El Ghazi, Archer.
Everton: Begovic, Godfrey [Y:72'] (80' ​Kenny), Mina, Keane, Digne (c), Allan (73' Gordon), Doucoure, Iwobi (81' Davies), Gray, Townsend, Rondón (63' Gomes).
Subs: Lonergan, Holgate, Branthwaite, Simms.
Referee: Craig Pawson
VAR: Paul Tierney
Share article:
---
Reader Comments (261)
Note: the following content is not moderated or vetted by the site owners at the time of submission. Comments are the responsibility of the poster. Disclaimer
Michael Lynch
1
Posted 18/09/2021 at 16:35:04
Anyone got any idea why RIcharlison, Pickford and Coleman are out? Injured in training, or covid?
Michael Lynch
2
Posted 18/09/2021 at 16:35:08
Anyone got any idea why RIcharlison, Pickford and Coleman are out? Injured in training, or covid?
Pat Kelly
3
Posted 18/09/2021 at 16:37:05
Wouldn't be overly optimistic with that lineup
Fran Mitchell
4
Posted 18/09/2021 at 16:38:18
No Richarlison in his social media he is posting many a story and photo of the rough treatment he got at Burnley, so I assume an injury from then. Strange that Benitez didn't mention it, No Coleman, so wonder if it will be 3 at the back or Godfrey on the right.
James still missing.
Interesting to see Simms on the bench. Simms and Gordon our only attackers on the bench, so I wonder if any will see action today as I can't see Rondon playing a full 90/
Eddie Dunn
5
Posted 18/09/2021 at 16:40:58
I presumed it must be covid but thinking about it, richie was battered and Seamus has just had a bit of a problem. Benitez has kept a lid on it, rightly so.
Jack Convery
6
Posted 18/09/2021 at 16:41:02
If anyone predicted that line up - I advise you to do the lottery.
It appears RB has got Everton security up and running. Not a whisper anywhere of problems with any of the players left out all week.
Going to be a bit more difficult now. I fancied Richy to do the business today.
I'll take Digne for 1st goalscorer - a free kick.
Eddie Dunn
7
Posted 18/09/2021 at 16:41:06
I presumed it must be covid but thinking about it, richie was battered and Seamus has just had a bit of a problem. Benitez has kept a lid on it, rightly so.
Alan J Thompson
8
Posted 18/09/2021 at 16:41:56
Let's just hope it is not the extra fitness regime kicking in.
Eddie Dunn
9
Posted 18/09/2021 at 16:42:29
Live forum isn't working for me.
John Crook
10
Posted 18/09/2021 at 16:43:39
Could be 3 at the back )meaning Iwobi at RWB) or a flat back 4 with Godfrey at RB. Only 8 subs used and one of those includes Simms
Alex Gray
11
Posted 18/09/2021 at 16:43:42
If we win this with that team and bench i'm firmly on the Rafa train! I'm guessing it must be covid to have so many out surely?
Jay Harris
12
Posted 18/09/2021 at 16:43:47
With no DCL Richy will be a big miss and Godfrey for all his speed and quality is no Seamus.
Personally I would have put Iwobi on to beef the MF.
Danny O'Neill
13
Posted 18/09/2021 at 16:43:55
It was a proper shithouse tackle on him plus, he's played a lot of football for a long time without a break.
Not sure about Pickford. Guess something happened in training?
If the 3 goes tits up, guess we have Holgate & Kenny to reorganise.
Christy Ring
14
Posted 18/09/2021 at 16:45:06
Richarlison, Pickford, Coleman and Gbamin missing as well as DCL, really has us depleted. It doesn't look promising for Kenny if Iwobi is playing wing back, which leaves us totally exposed. We have eight subs, why not add Rodriguez?
Christy Ring
15
Posted 18/09/2021 at 16:45:15
Richarlison, Pickford, Coleman and Gbamin missing as well as DCL, really has us depleted. It doesn't look promising for Kenny if Iwobi is playing wing back, which leaves us totally exposed. We have eight subs, why not add Rodriguez?
Jeff Armstrong
16
Posted 18/09/2021 at 16:45:46
Dave Williams
17
Posted 18/09/2021 at 16:46:21
No Gbamin either though he was pictured in training. Hopefully Rafa is just intent on getting him match sharp before he plays though I would have thought a place on the bench would be appropriate.
Simms could well get on as Rondon is unlikely to be fit enough for 90 minutes- good to see a few young/ local boys in the squad!
David Pearl
18
Posted 18/09/2021 at 16:47:12
So we have only 8 subs. Is James injured or is Bene taking the piss. Does he have to be our Ozil??
Formation could be 3 at the back but l reckon Godfrey could be at right back so we can play 4411 with lwobi in the hole.
Huge test today. No other choice than to start Rondon but also good to see some kids on the bench.
David Pearl
19
Posted 18/09/2021 at 16:47:24
So we have only 8 subs. Is James injured or is Bene taking the piss. Does he have to be our Ozil??
Formation could be 3 at the back but l reckon Godfrey could be at right back so we can play 4411 with lwobi in the hole.
Huge test today. No other choice than to start Rondon but also good to see some kids on the bench.
Michael Lynch
20
Posted 18/09/2021 at 16:48:20
Forgot about Gbamin, what the fuck is wrong with him?
I'm expecting a flat back four with Godfrey at right back rather than a three - the latter wasn't exactly a success last time out. If so, Rafa has balls of steel to put Godfrey ahead of Kenny - a proper right back - and to keep James off the bench even when we can't fill it.
Jeff Armstrong
21
Posted 18/09/2021 at 16:48:27
James has no way back, even a place on the bench goes to a half fit Simms before our 150,000+ a week galatico!
Brendan McLaughlin
22
Posted 18/09/2021 at 16:52:08
Eddie #9
Seems to be working now although Michael K. said they've been experiencing problems.
Brendan McLaughlin
23
Posted 18/09/2021 at 16:52:32
Eddie #9
Seems to be working now although Michael K. said they've been experiencing problems.
Dave Williams
24
Posted 18/09/2021 at 16:53:31
Can only assume James is not tearing it up in training or his attitude is off.
What a sad waste of talent!
Christine Foster
25
Posted 18/09/2021 at 16:58:40
God, 4am...
Jack Convery
26
Posted 18/09/2021 at 16:58:42
Shoulder injury for Pickford apparently.
Ben King
27
Posted 18/09/2021 at 16:59:02
Is James injured? Surely we should be told
Same with Gbamin. What's up with this guy? Honestly. Worst signing ever
Rob Birks
28
Posted 18/09/2021 at 16:59:18
Are Man City wanting to give the redShite a hands up to the title or what?

Jim Lloyd
29
Posted 18/09/2021 at 17:02:19
I think James has way back, and it means showing committment to the team. I'm made up Simms is on the bench. Don't know if he's fit enough for a whole match but I've got great hopes for that lad (without piling any prssure on him at all!)
Christine Foster
30
Posted 18/09/2021 at 17:03:03
What's with the team? Covid? Despite that no James, but kids? Is this a joke?
Christine Foster
31
Posted 18/09/2021 at 17:04:25
I'll wake up in a minute.. bad dreams..
Gareth Price
32
Posted 18/09/2021 at 17:07:14
Has anyone heard if James gets more wages / bonus if he plays or is on the bench? Maybe we really can't afford to pay him extra wages or Rafa just sees him as worse than an empty seat on the bench
Jim Lloyd
33
Posted 18/09/2021 at 17:07:33
Jack, just remember now you mentioned Pickford's shoulder injury. He was pointing this out to shithead Atkinson, who of course took no notice, after he was body charged while going up for the ball.
As for Gbamin, maybe his contract's run out!
Jerome Shields
34
Posted 18/09/2021 at 17:08:49
Being careful because of congested fixture lust. 4 games is as many days. Colman must be carrying a injury. Richarlison maybe the same and need resting. Pickford is a surprise.
Godfrey in Seamus position. Will help to cover Keane weakness on his right that cost Everton goals against last season. Hopefully Keane abd Mina won't get pushed deep as they did against Burnley. It will be interesting to see what Romdom can do.
Christine Foster
35
Posted 18/09/2021 at 17:09:51
Frankly this smacks of personal...you have no space on a bench like that and cannot even make the numbers? Jesus..
Kevin Molloy
36
Posted 18/09/2021 at 17:11:32
can't see it being 3 centre backs, 4,5,1 surely. big game for Iwobi. Poor Rondon, this is going to be hard work for him.
this could be quite hard to watch
Danny O'Neill
37
Posted 18/09/2021 at 17:12:06
Okay. Zooming in on the match. Enjoy it blues and see you on the other side.
Ernie Baywood
38
Posted 18/09/2021 at 17:12:19
Fair to say there are a few surprises there. Tough game ahead.
Robert Tressell
39
Posted 18/09/2021 at 17:13:06
Story of last 20 years - fully fit first 11, good - number of times our first 11 is fully fit, low. It's a squad game and we have a ropey squad. Still think we can win or draw. Simms for the winner.
Matt Byrne
40
Posted 18/09/2021 at 17:15:59
The manager says James has been training okay so it seems bizarre not to include him amongst the subs instead of an empty seat.
John Zapa
41
Posted 18/09/2021 at 17:16:23
I think its really pathetic that Benitez doesn't fill the bench. Even though a few senior players might be missing, at the very least he should have put a youth player to fill the last spot on the bench even if he has no intention of playing him, atleast the experience can give a lift.
Mike Dolan
42
Posted 18/09/2021 at 17:16:25
Some of the players have to be held back for the Tuesday game which is massive game for us. The rest is rotation maybe. Raffa said Richie would be getting time of selectively during the season. That's all of the excuses I can think of right now! Oh maybe James has fought something from whatever Delph has this week.
Colin Glassar
43
Posted 18/09/2021 at 17:20:55
We've got no chance with that team but, then again, I've been saying the same all season. UTFT!!!
John O'Neill
44
Posted 18/09/2021 at 17:22:26
Regardless of the lineup I'm quietly confident of a win. Coyb
Bill Gall
45
Posted 18/09/2021 at 17:24:03
Well if he fills the bench or not he can only use 3 subs
Jay Wood
[BRZ]
46
Posted 18/09/2021 at 17:24:29
Somebody on t'other thread has good contacts. He said he heard that Pickford and Richy would be missing.
Together with Dom's absence, that's our first line attack force missing. It's a reminder of something that has been the case for a number of season's now. Starting XI can give anyone a game. Start picking up injuries and absentees and the quality drops.
Gonna be a good challenge this.
Who is going to step up and be today's hero?
Jim Lloyd
47
Posted 18/09/2021 at 17:26:27
It'd be great that, Robert. He was scoring a lot of goals for Blackpool and it was sad he got injured just before the final.
I hope he can make it this season with us, he's definitely got the knack of goalscoring.
Michael Lynch
48
Posted 18/09/2021 at 17:28:05
Thank Christ we signed rondon then. We really do have a wafer thin squad, but I'm hopeful Rafa's system will work Ok with this line up. Having said that, Villa will be rubbing their hands with glee here. They must be massive favourites to give us a good seeing to.
Phil Smith
49
Posted 18/09/2021 at 17:28:34
My usual streams aren't working. Any links?
Kieran Kinsella
50
Posted 18/09/2021 at 17:29:48
Bill
That's true but there's no one on the bench who can improve the team they're simply proverbial bodies. James fit on not has at least a skill set. He could do more in five minutes than that lot in a season
Charles Brewer
51
Posted 18/09/2021 at 17:33:00
Looks like buying large numbers of goalies and forward is a good idea. I hope something very unpleasant has happened to Atkinson this week.
Ashley Roberts
52
Posted 18/09/2021 at 17:33:40
I think Begovic can fill in nicely for Pickford as can Godfrey for Seamus although it is not his preferred position. I thought Benitez would have played Gomes over Iwobi especially as he did a good job coming on against Burnley. I have not been impressed with Iwobi but maybe Benitez can get a tune out of him. So I will await to reserve judgment until after today. He now has to step up to the plate. It makes no sense to me why Rodriguez is not on the bench. I cannot believe he does not have enough gas in the locker to play a 10 minute cameo at the end of the game. Something obviously seriously wrong here. I do hope Ellis gets a chance in the game because I followed him closely at Blackpool last season and I think this guy has some
Potential. COYB
Andrew Brookfield
53
Posted 18/09/2021 at 17:36:36
James not on the bench has really pissed me off. I get not liking him, but having a vacant seat on the bench can not be stronger than filling it with a world class player, regardless of his 'work rate'
Michael Lynch
54
Posted 18/09/2021 at 18:20:44
Good first half. We've been pretty decebt. Gray is the real deal and I'm really happy with the way Rafa has us playing.
Kevin Molloy
55
Posted 18/09/2021 at 18:22:15
a manager who can effect this sort of change on that squad has the right to say who goes on his bench. it's up to him, at the end of the day.
We look so much better in every way than last season, and that's with half a team out
Brian Williams
56
Posted 18/09/2021 at 18:23:03
James may not be match fit in which case he doesn't get a place in the squad, world class or not.
Pretty sure Benitez will do what's best for the team and, thus himself. If he doesn't feel James warrants a place. I'm prepared to accept he knows better than me.
Colin Glassar
57
Posted 18/09/2021 at 18:23:32
Good, decent 1st half. Rondon is slow and can't jump but he's a battler. Iwobi? I'd love to know what Iwobi does apart from stroll around and try and avoid any involvement in the game.
Brian Williams
58
Posted 18/09/2021 at 18:27:14
Colin#57.
Ineffective is probably the nicest thing I could say about Iwobi in that first half.
The lad is frightened of his own fucking shadow.
Tony Abrahams
59
Posted 18/09/2021 at 18:27:31
I don't know if Kenny would improve the team Kieran, but if we could get the speedy and athletic Godfrey, playing centre half we could go and play 15 yards higher up the pitch.
It's a good game we are matching Villa, because we now work very hard, but it's a massive pitch, with our two centre backs playing deeper than the ocean, and I just hope this doesn't catch up with us in the second half.
Alan J Thompson
60
Posted 18/09/2021 at 18:28:28
Both sides showing plenty of effort but neither showing much guile.
Rondon doesn't appear to know where he should be in the box and those in crossing positions don't seem to know if there is anybody in the box or where they are. It might take an effort from outside the box to open the scoring but we look short of players upfront both to make the defence think and to stretch them.
Jay Wood
[BRZ]
61
Posted 18/09/2021 at 18:30:10
Cracking game of football. Both teams giving it a good go.
Happy it's a flat back four with Godfrey at right back. Contrary to some, I don't think his best performances for Everton have been at centre back.
Playing with 3 centre backs v Burnley we didn't see or use his pace and barnstorming runs forwards. He has more licence to do that from full back as we are seeing today.
Interesting tactics by both teams. Rafa has set us up trusting his back four to repel them whilst keeping our speedsters forward to counter.
Yes, Villa is having some joy with their wing backs Targett and Cash, but once we turn it over we are exploiting well the space they have vacated.
I think it's ex-Villa man Andy Townsend as the in-match commentator on my feed and he said Smith and Villa will be the happier. Dunno why. It's an extremely well balanced game and I would say we've had the clearer chances to score.
Early on excellent first touch by Rondon, just denied. Good header from the resulting corner. Gray sliding a great ball into the 6-yard box Rondon was on a heels a bit in anticipating. Keane header past the post on another corner.
SUPERB save by Bergovic. Good tidying up of the afters by Keane.
I hope the match continues in the same vein, but with a goal for Everton, naturally.
Who's going to blink first?
Kevin Dyer
62
Posted 18/09/2021 at 18:33:49
Rondon not sharp but holding the ball up well, just a half-yard short. Allan and Doucoure looking very good. Gray excellent, Iwobi and Townsedn are getting forward in support.
Noticeable how fast we break, Rafa wants to take advantage on transition. McGinn a major loss for them. Handled them pretty well, cracking save from Begovic, earned his paycheck.
Could go either way, feel 3 points is attainable here.
Kevin Dyer
63
Posted 18/09/2021 at 18:33:49
Rondon not sharp but holding the ball up well, just a half-yard short. Allan and Doucoure looking very good. Gray excellent, Iwobi and Townsedn are getting forward in support.
Noticeable how fast we break, Rafa wants to take advantage on transition. McGinn a major loss for them. Handled them pretty well, cracking save from Begovic, earned his paycheck.
Could go either way, feel 3 points is attainable here.
Colin Glassar
64
Posted 18/09/2021 at 18:34:50
Brian, I've been told I'm too harsh on the lad so I'm trying to tone it down a bit. But, you're right, he is shite.
Brian Williams
65
Posted 18/09/2021 at 18:38:33
Col #64.
Maybe it's the words you use that some sensitive souls find offensive but, despite a semi-decent start to this season, I feel the lad just lacks "bottle" – which is annoying as fuck because he actually has talent.
Ralph Basnett
66
Posted 18/09/2021 at 18:55:09
When you don't play with a left- or right-back, you will be dominated down the flanks!!!
Rafa out.
Brian Williams
67
Posted 18/09/2021 at 18:55:58
Digne isn't a left-back?

Clive Rogers
68
Posted 18/09/2021 at 18:56:08
Shocking defending by Digne.
Ralph Basnett
69
Posted 18/09/2021 at 18:57:25
Zonal marking!!!!!
Rafa out.
Gordon Scott
70
Posted 18/09/2021 at 18:57:34
I would love to see the stats for players scoring their first goals against us...
Ralph Basnett
71
Posted 18/09/2021 at 18:58:55
Brian, we call it sarcasm!!
Lucas Digne is a left-back not playing as a left-back.
Jim Bennings
72
Posted 18/09/2021 at 19:00:10
Digne has been mediocre since the end of the 2018-19 season to be fair.
Hugely disappointing to have thrown a game away that we have controlled.
Brian Williams
73
Posted 18/09/2021 at 19:00:49
Ralph, I call your "Rafa out" a bit lame, rather than sarcasm.
Craig Walker
74
Posted 18/09/2021 at 19:01:13
Didn't the commentator say Cash had not scored for them? Never fails does iit?
Digne been poor.
Dan Parker
75
Posted 18/09/2021 at 19:01:26
Players have lost their minds here. 20 mins left and they've thrown the towel in.
C'mon Anthony, big 20 mins.
Jim Bennings
76
Posted 18/09/2021 at 19:01:37
Bailey looks effin rapid.
Ralph Basnett
77
Posted 18/09/2021 at 19:01:53
Playing a fast centre-half as a right back when we have a right back on the bench is suicidal, we are making them look good.
Dan Parker
78
Posted 18/09/2021 at 19:03:52
Damn it. Godfrey was jogging there until he realized he was a defender
Simon Harris
79
Posted 18/09/2021 at 19:03:59
That Gray chance just before they scored was a big moment (Martinez-esque).
Lack of squad depth showing up now. Not all doom and gloom though, keep the faith
Simon Dalzell
80
Posted 18/09/2021 at 19:04:22
Which 'cracking' game are you watching, Jay?
Ciarán McGlone
81
Posted 18/09/2021 at 19:04:39
Interesting comments at half time.. while entertaining I thought Villa were well on top.
As I type Begovic has let a 3rd go through his hands.
Poor.
Ralph Basnett
82
Posted 18/09/2021 at 19:04:59
Godfrey caught out again!!!!
Last week we are on top and don't push it, Villa on top and push it.
Good job they don't have Grealish.
Jim Bennings
84
Posted 18/09/2021 at 19:05:08
Fuckin wasted, typically Everton, good start to the season and then get absolutely twatted with all the deficiencies coming out.
Godfrey getting found out tonight as well and calls for him to start as centre-half every game still premature for me, mind you look at Keane and Mina and maybe, at times, it's justified.
Pathetic surrender job.
Clive Rogers
85
Posted 18/09/2021 at 19:05:36
Godfrey asleep.
Alex Gray
86
Posted 18/09/2021 at 19:05:41
The irony of Leon Bailey putting the nail in the coffin. No real complaints, Villa have a better squad.
Colin Glassar
87
Posted 18/09/2021 at 19:05:53
Brands should get the chop after this. Dereliction of duty not getting a right-back after all these years.
Dan Parker
88
Posted 18/09/2021 at 19:05:55
Rafa's angry, good. Need the riot act after this second half.
Jim Bennings
89
Posted 18/09/2021 at 19:07:43
Our next away game is Manchester United, we know what happened last time we went to Manchester and if we defend like this then it could be a fuckin cricket score.
QPR and Norwich in our next two games badly need to restore the moral deflating way we have collapsed here.
Luke Welch
90
Posted 18/09/2021 at 19:08:52
For the first time, it's not the manager I'm calling for – but Brands. A real dereliction of duty on his behalf! We don't have a squad to compete even after the millions we have pissed up the wall.
Dan Parker
91
Posted 18/09/2021 at 19:09:11
Tom Davies and Kenny. It's not pre-season, Rafa!
Might as well give them some game time, mind.
Jim Bennings
92
Posted 18/09/2021 at 19:09:44
Brands is a fraud and has been since day one.
Three years he's been here and we are starting Alex Iwobi as a right back!
Time for questions regarding Marcel, in my opinion, swanning around like something out of Ocean's Eleven won't cut it mate.
Graeme Beresford
93
Posted 18/09/2021 at 19:10:28
Very poor. Unfortunately the first goal was important.
However, the ref again has been very poor. Mings should've been off the pitch and Gray was held back when he was through on goal at 0-0.
The fine line between letting the game flow and giving fouls is starting to do my head in. We have lost players due to Burnley's rough play and now we are being beaten away due to not having our best players. The ref is again not protecting us. Annoying.
Steve Hili
94
Posted 18/09/2021 at 19:10:36
Benitez has won me over. But, by freezing out of Rodriguez, it feels like he is putting his ego ahead of the team.
Barry Hesketh
95
Posted 18/09/2021 at 19:11:26
If Digne isn't producing crosses for the team, he's borderline useless as a full-back; Godfrey, although willing, isn't a full-back either.
Everton could have taken the lead just before the Villa opener. But it was only a matter of time before Villa scored.
Although they hadn't been great, they had been better than Everton, so no quarrels on the score. However, if the manager didn't realise how limited this squad was, he surely does now. Mid-table here we come and hope that we can somehow fluke a cup.
Chris Leyland
96
Posted 18/09/2021 at 19:11:28
The paucity of our squad on full display tonight.
Christy Ring
97
Posted 18/09/2021 at 19:12:16
Digne has been so poor and Godfrey is not a full-back, why bother putting Kenny on the bench?
Very hard to score with no striker on the field. Calvert-Lewin and Richarlison are sorely missed, it shows how thin the squad is in certain areas.
Can't criticise Rafa too much but eight subs and no Rodriguez doesn't make sense – especially when he's training.
Chris Leyland
99
Posted 18/09/2021 at 19:14:05
We have really missed Richarlison tonight. His pressing from the front and tracking back makes a big difference.
Pete Hughes
100
Posted 18/09/2021 at 19:16:07
Now we know why Digne never gets called up by his national team!?
Jim Bennings
101
Posted 18/09/2021 at 19:17:15
I think it's pretty obvious that Rodriguez will not wear the shirt again; it would surprise me greatly if he does – let's put it that way. The club want him and his wages moved on and it's hard to see Benitez playing him in case an injury scuppers any move in January.
We've got and had more pressing matters, the reliance on a 33-year-old Seamus Coleman as number one right-back is negligible. I've loved Coleman but he's more on the way out than in with his career.
Kevin Molloy
102
Posted 18/09/2021 at 19:18:07
Hopefully Pickford is back next game. Begovic ain't had a good second half!
Michael Lynch
103
Posted 18/09/2021 at 19:18:51
Poor referring and some bad defending has cost us. Villa have a hugely superior squad to us but I thought we were going to nick this until they scored their first.
For me, Calvert-Lewin was the big miss today. Rondon was a big lump of nothingness. And our bench was empty - sorry, but Gordon should be nowhere near this team.
Tommy Coleman
104
Posted 18/09/2021 at 19:19:09
Can we stop playing this formation, we've been so open.
Ian Riley
105
Posted 18/09/2021 at 19:21:30
Goals change matches. We had chances, we missed them. Villa took them. After 60 minutes no-one saw this result.
Rafa will sort it out. Away game and we lost. End off.
Barry Hesketh
106
Posted 18/09/2021 at 19:21:50
Take your top four players out of any line-up in the Premier League and any team is going to struggle, I was happy that Everton had somehow remained in the game for so long, but it was obvious we needed to score first to take at least a point, going behind and the game was up.
It wasn't a collapse as such, just that Everton didn't have enough good players on the park to cause Villa too much trouble and Gomes, like some others, can't seem to cut it outside of the confines of Goodison Park.

Alex Gray
107
Posted 18/09/2021 at 19:26:57
Thing that needs to be looked at is that we've spent a good £300M more than Villa in the last 5-6 years and their squad has options all over the pitch.
We have one right-back, one left-back and I can't remember last having a bench that didn't rely on youngsters.
I'm pleased with the manager, he's the right man for the job so far, but to see Villa overtake us from being in the Championship a few years ago... serious questions need to be asked.
Chris Leyland
108
Posted 18/09/2021 at 19:27:46
Pete (100) - he's played 7 times this calendar year for France.
Bill Gienapp
109
Posted 18/09/2021 at 19:29:10
Well that was a wake-up call, and a sobering reminder of how ill-equipped this squad is to cope with key injuries (though to be fair, we more than held our own for the first two-thirds of the match before the wheels came off).
And sorry, but the James situation is officially a farce. An hour in, 0-0, the game crying out for a bit of creativity, and James isn't even an option because Benitez would literally prefer to have an empty spot on the bench. And the fitness excuse doesn't fly anymore, not when Rondon waltzes straight into the team and is clearly gassed after 10 minutes.
Nicholas Howard
110
Posted 18/09/2021 at 19:30:04
Yeah, we were thoroughly beaten.
Still... the Mings & Gray incident... Mings was clearly grabbing Gray it should have been sending off for Ming. He was the last defender, just outside the box.
Had the referee slightly better in doing his job, at least checking with VAR the whole game might have been different.
Having said that, our defense was really really bad like Holgate; I'm afraid Godfrey started to feel out of depth as well.
Brilliant Brands and management not doing anything on getting us a new right-back... Bravo!
Sam Hoare
111
Posted 18/09/2021 at 19:30:54
Matty Cash may not be top class but he's pretty decent and is one of many right backs that we could/should have bought over the last few years.
The likes of Lamptey, Coufal, Walker-Peters, Pereira, James Justin and Livramento have all been bought for affordable prices. I don't understand how we have failed to bring in back-up for Coleman for so long.
Alan J Thompson
113
Posted 18/09/2021 at 19:34:18
I don't know what led to that team selection but the substitutions made very little sense. The main target of the attack was taken off and a midfielder brought on with nobody for him to feed.
From start to finish this one has to go down to the Manager, short of players so short of ideas. Ancelotti come early but there needs to be more thought on a "Plan B" when your best aren't available.
Ralph Basnett
114
Posted 18/09/2021 at 19:35:35
Next week: Norwich – who havent won a game yet.
They must be rubbing their hands.
Jamie Gentry
115
Posted 18/09/2021 at 19:35:59
Our squad is threadbare compared to the majority of other squads in and around us which is unfathomable considering how much we have invested in players over the last few seasons.
There are some massive earners on the books that either don't want to be here, can't be here for reasons we cannot go into, or just plain should not be near our club. But with what we put out tonight, any honest Evertonian couldn't've expected too much and scraping a draw or stealing a win was all I hoped for after seeing the team sheet.
But the first goal was key, end of. COYB!
Ajay Gopal
116
Posted 18/09/2021 at 19:36:05
Godfrey, Rondon and Digne were really poor today. And I just don't know what people see in Mina. He is always in a scrap with the opposition players instead of focusing on defending.
Those criticising Gordon are pathetic, what do you expect a kid to do when you are 3-0 down and playing shit? I also hope those who criticise Richarlison now realise how important he is to the team. He was a bigger miss than Calvert-Lewin.
I won't get too down on this result – missing 4 starters was just a bit too much for the squad that we have. Let us move on and hope that one of our young players has a breakout season.
Colin Glassar
119
Posted 18/09/2021 at 19:38:14
Three things we learnt tonight:
Begovic isn't Pickford.
Rondon isn't Calvert-Lewin.
And Iwobi isn't a footballer.
Sad but true. I could hear the crack when our paper-thin squad snapped in two.
Jerome Shields
121
Posted 18/09/2021 at 19:39:00
Doucouré and Allan not as effective in midfield. Gray marked out of the game. Digne made two mistakes. They walked through midfield. Rodriguez?????
Iowbi hasn't got it on the left foot. Villa defence never stretched. Gomes's best shot was deflected.
Squad depth is not sufficent to also compete in FA Cup and Caraobo Cup and compete in the Premier League.
Somehow, it has to be onwards and upwards for the next game.
Gerry Ring
122
Posted 18/09/2021 at 19:39:25
Jim #101,
It's obvious that cover is desperately needed for both full-back positions; however, at this stage, it's increasingly obvious that left-back is emerging as a bigger problem than right-back.
Tony Heron
123
Posted 18/09/2021 at 19:39:35
Graeme @ 93,
Totally agree re Gray "foul". Big call that Ref, assistant and VAR got wrong. Give that and Mings could have been off and the game changes.
Martin Mason
124
Posted 18/09/2021 at 19:41:21
Godfrey isn't a right back, what chance did he have?
Daniel A Johnson
125
Posted 18/09/2021 at 19:41:53
Benitez is cutting off his nose to spite his face.
Rodriguez is fit and being paid £250k a week but with our injuries it beggars belief he didn't even make the bench.
Rondon and Godfrey also not fit and Digne so far this season is having a shocker.
Mike Gaynes
126
Posted 18/09/2021 at 19:42:47
Ajay #116,
I don't know what you see in Mina, but today, what the rest of us saw was the best performance by any of our backline. He directed traffic, blocked shots, won every header he challenged for, and made a couple of very sweet passes (plus an elegant touch in their box). He was our second-best player today besides Gray.
And, you know, some of us really like that he scraps with opposing players. This club needs more of that.
Rick Tarleton
127
Posted 18/09/2021 at 19:42:49
It speaks volumes when Mina is our best defender. Digne has many footballing assets, but actual defending is not one of them.
Ian Riley
128
Posted 18/09/2021 at 19:43:12
Take 3 key players out of the Villa team and they are struggling. Today players failed to do their job and we had 4 first team players out. Let's not blame Rafa or the usual Bill Kenwright. Bad 30 minutes, lack of concentration.
Actually might be a good thing! Need to work harder and for 90 minutes. We deserved something today, it wasn't that bad. First goal was crucial today! Our movement and work rate has improved 100% from last season.
Ralph Basnett
129
Posted 18/09/2021 at 19:44:20
Maybe James not being played so that he does not get injured before January?
Jerome Shields
130
Posted 18/09/2021 at 19:44:44
The Gray - Mings foul, no VAR. Not inside the penalty area.
Jay Wood
[BRZ]
131
Posted 18/09/2021 at 19:47:01
Villa did to us in 9 minutes what we did to Burnley in 7 minutes on Monday.
The 2nd half continued to be an evenly balanced game until their opener and a disasterous 3 minutes for Digne. For the opener, for the first time in the game a Villa player got in behind us with a run on goal. Digne just not alert to Cash.
Give credit to the excellent delivery on the corner by Bailey. Digne had to jump for it IMO. Unfortunate consequences.
The discipline we'd shown until then went to pieces. Godfrey drifting too far left and the whole defence high on the half way line giving the road runner Bailey all our half to run through and score.
I can appreciate the squad was stretched, but Rafa got a bit too funky with his subs today. Okay, Rondon might well not be up to match fitness and needed subbing out on the hour just before their opener. But Gomes coming on and Iwobi pushed up front? It changed the dynamic of our play.
At two goals down and bringing on Anthony Gordon for Allan caused further disruption. Who the hell was meant to be doing what and where?
Three goals down and Kenny for Godfrey could possibly be for one of two reasons:
1) Rafa was pissed with Godfrey for his poor play on the third goal;
2) Godfrey, like Rondon, isn't quite fully match fit yet.
At least it was a like-for-like switch. Davies for Iwobi was perhaps an attempt to restore some balance in midfield, having already removed Allan, but it left us totally toothless up front.
One defeat and I see the wrist slitters and out in force. Yup. A 3-0 loss is never good, but the game play over the 90 minutes makes it a harsh scoreline IMO.
Pat Kelly
132
Posted 18/09/2021 at 19:48:12
In fairness to Rondon, he was played out of his position:
China.
Derek Taylor
133
Posted 18/09/2021 at 19:48:14
Same as last season – we have no more than eight good players. Four were incapacitated and one ostracised. Look to get 10th at the finish again.
John Boon
134
Posted 18/09/2021 at 19:49:38
Agree John (117)
We lost. We had three of our best players missing. We played poorly. We have a manager who does seem to care but he wil need time and patience. Us fans also need to be patient, as difficult as it might be.
There are far too many Evertonians who are only happy with a win. We all want to win but we are really no more than a good average team. Reality has stepped in.
Christine Foster
135
Posted 18/09/2021 at 19:50:19
That was as bad as the 1st half against Burnley. I don't think any single player deserves a mention. But the manager does.
That was tactically poor, creatively non-existent and organizationally absurd. Individual performances left behind on the bus. That was one of the worst disorganized performances I have seen for years.
So bereft of talent on the bench, we put Iwobi up front... Gordon? Davies? Townsend was poor, Rondon looked dreadfully slow, and for anyone to say James doesn't deserve his place after that...
Of course it's personal! There were no saving graces from that performance; so much for the Rafa effect!
Jerome Shields
136
Posted 18/09/2021 at 19:50:33
If Digne had not made two mistakes, Everton would have got a chance to come back into the game and may have won. Two mistakes like that and Benite'sz tactical changes, formation and subs go out the window.
Julian Exshaw
137
Posted 18/09/2021 at 19:51:30
Our first 4 matches were as good as we could have hoped for and gave Rafa a chance to gain some brownie points from the fans. The good start also deflected, to a certain extent, our frustration at the end of the transfer window. Today, even though we weren't terrible, has brought us all back to earth with a considerable bang.
Rafa can't do anything about the squad size but he can sort out the James situation which is an embarrassment. If he's here, use him! A lot of pride has to be swallowed on all sides to sort that one out.
QPR next and that won't be easy with injuries in the squad. I have a feeling we are going to need a lot of patience.
Mike Corcoran
138
Posted 18/09/2021 at 19:51:40
My Ben Godfrey love in is deffo on the rocks. He didn't put the burners on to get across to Bailey until the last couple of yards. Not good at right back.
Jay Harris
139
Posted 18/09/2021 at 19:53:17
The game turned when Rondon went off and they were able to push higher up the pitch.
Godfrey was burned out by 60 minutes and Michael Keane was burned out before the kick-off.
If you watch the first goal, Keane did not close the Villa player down who was then able to slide a perfect pass around the back of Digne for Cash to run onto.
Digne then compounded his poor start to the season by heading a "Sandy Brown" into his own net... and the rest, as we say, is history – with Bailey rubbing salt into the wounds by showing us what we missed out on.
Colin Glassar
140
Posted 18/09/2021 at 19:53:32
A defeat was bound to come sooner or later so none of us should be shocked.
I was surprised with how well we did in the first half, to be honest, with such a poor-looking (on paper) team. They all (or most of them) played with discipline and fight for 45 minutes but it's no substitute for skill or class.
Begovic did well but his distribution is very poor. Godfrey is not a right back (Mr Brands). Doucouré should've been pushed forward, not Gomes. Rondon didn't win one header and looks unfit. And Iwobi is a waste of a shirt. As for the subs? Well, I'll keep my counsel.
So with all of the above-mentioned weaknesses a defeat had to be expected. It's how we react which will show us if Senor Benitez and his bandidos are the real deal or not.
Brian Wilkinson
141
Posted 18/09/2021 at 19:57:03
Colin, add to that, every time Godfrey plays on the right, he has a poor game, why not put Kenny there, stick Godfrey where he plays best, either centre-half, or on the left.
Biggest bollock we dropped was not keeping hold of Olsen as back-up and getting Begovic on a free instead. Are we really that close to FFP limits that we could not retain Olsen?
Bailey as a few of us said watching the Gold Coast tournament, was by far the best player and things were looking good that we would get him, but we let him and Dumfries join other clubs instead.
I can only assume Simms is still injured because, for me, when Rondon went off, we seemed to lose our shape big time and should have done a like-for-like swap.
Need to get Pickford, Richarlison and Calvert-Lewin back, and those thinking Coleman is busted and no longer a great player, he is still one of our better players and, for me, has another season or so left.
Clive Rogers
142
Posted 18/09/2021 at 19:57:38
That was just shocking. Players out of position, past it and just not good enough. Coleman is struggling to put a few games together and Richrlison looks absolutely jaded when he plays.
Digne can't defend and Godfrey had a shocking second half. Rondon looked really slow today. There's no-one to come in who will improve us until Calvert-Lewin comes back.
Barry Hesketh
143
Posted 18/09/2021 at 19:59:30
Christine @135,
"That was one of the worst disorganized performances I have seen for years."
I think we've seen quite a few of those over the last few years, remember Man City at the end of last season for example. I think most of us realised that today would be an uphill battle, once the team sheets had been confirmed.
Nevertheless, it was a disappointing result and not a good performance, but the team did battle and were at least equal to Villa until the home side made that crucial breakthrough.
I said some weeks ago that we will see what the manager brings to the table after a defeat. If a misstep turns into a slide, as it has with previous managers, then all bets are off.
Andy Crooks
144
Posted 18/09/2021 at 20:00:17
Poor show from players and coach. Aston Villa deserved to win but not 3-0. They have a better squad. We can lament forever the fact that is so; but here we are.
We won't be relegated, we won't qualify for Europe, we won't win the League Cup because that trophy is beneath us, and we won't win the FA Cup.
We will be Everton. Fair enough, could we really cope with the excitement of being exciting?
No MOTD once more. All familiar stuff, but actually, really not too bothered.
Barry Hesketh
145
Posted 18/09/2021 at 20:02:38
Double Bailey's with cash-back anyone? Too soon?
We have to smile don't we, it's all we can do on days like today.

Martin Mason
146
Posted 18/09/2021 at 20:05:14
Everton were beaten, as some above note, when they took Rondon off. Rafa's mistake but not too bad, Villa are a good side and we'll be back.
Ashley Roberts
147
Posted 18/09/2021 at 20:08:34
I thought, even without 4 first team regulars, we were in this game up until the 60-minute mark. If the ref had penalized Mings for the pull-back on Gray, who knows what might've happened?
Everton just don't get the rub of the green with refs like Man Utd and Liverpool do. As I mentioned earlier I was hoping that Benitez could get a tune out of Iwobi; well, it is clear he cannot. I cannot believe Rodriguez is not 100% better than Iwobi.
What am I missing? Given the match stats and the shots we had, I believe, with a fit Calvert-Lewin and Richarlison, the outcome of this game would have been totally different.
While the result and scoreline is not good, I don't feel the scoreline was a true reflection of the game. So come on, guys, it is not all doom and gloom just yet.
Jonathan Tasker
148
Posted 18/09/2021 at 20:09:15
That was truly dire. Rafa has done well but, when you're playing OAPs in goal and at centre-forward, you know the game's over.
Kevin Dyer
149
Posted 18/09/2021 at 20:11:41
Lack of depth exposed here, mitigated by the absentees, obviously.
I thought we played well for an hour or so, without finishing off our good moves. They hadn't really threatened too much, but Digne fell asleep and was caught out by Cash, couldn't stop him; great finish, to be fair. Unlucky with the 2nd, Begovic stranded by the flick-on. Digne maybe not positioned properly but that was a hammer blow and we didn't react. We also had nothing on the bench to change the game.
As I'd feared, Rondon didn't really have an hour in him. The minutes will do him good as he'll be needed.
Key decision was VAR not seeing the clear pullback on Gray, which may have been a red card situation.
David Pearl
150
Posted 18/09/2021 at 20:13:27
We fell out of shape as we tried to play on the front foot more but Rondon was not fit enough to get off the ground when he jumps and Allan and Doucouré were overrun. Only our manager can tell us why, with a spare seat on the bench, James couldn't fill it.
Not great but only 1 game, so to regroup and cross our fingers that Coleman, Calvert-Lewin and Richarlison are back soon. Unfortunately they are missed because our cover is more so in central defence and midfield.
Peter Laing
151
Posted 18/09/2021 at 20:14:49
We're in the game for 60 minutes, then Digne switches off and we get punished. Villa bring on Bailey and his quality shone through.
In fairness to Benitez, who did he have on the bench that could effect the game? With such a poor, threadbare squad, anything more than a couple of injuries and we can't cope.
Brian Williams
152
Posted 18/09/2021 at 20:16:19
Oh Johnathan, don't be pathetic mate. Be disappointed but don't be pathetic.
Clive Rogers
153
Posted 18/09/2021 at 20:17:09
Yes, Peter, 153, when you look at our substitutions, they were just pathetic and will only make us worse.
Pat Kelly
154
Posted 18/09/2021 at 20:19:20
Delph, Gbamin, James and your man we can't name – all overboard. Rondon a like-for-like replacement for King. Coleman a part-timer and no replacement. Nothing much below deck.
Long season ahead but at least it'll be nail-biting.
Clive Rogers
155
Posted 18/09/2021 at 20:20:39
Villa are not a good side, they are fodder for decent teams. They had 4 points before today.
Dave Abrahams
156
Posted 18/09/2021 at 20:22:38
Villa deserved to win but 3-0 flattered them over the 90 minutes. Four senior players out.
Rondon hasn't played for months, you could see him pacing himself from early in the game, but nearly a goal at the start of the game.
I'm not blaming Digne for the second goal, these things happen, but that's two really poor games on the run and no left-back to come in and give him a rest.
Let's hope they make a quick recovery from this defeat, although it's obvious to most that Benitez is playing with a very limited, in number, squad. Disappointed with the result but, with the players missing, we did quite well until those 9 mad minutes did us in.
Bobby Mallon
157
Posted 18/09/2021 at 20:23:01
Micheal Kendrick just fuck off. Bailey did not slaughter us we got beat by the better team. Miserable twats the lot of you. We are a top 8/12 team get fucking over it. I love you all.
Bill Gienapp
158
Posted 18/09/2021 at 20:26:57
Everton's official twitter feed says Richarlison, Coleman and Pickford all expected to be out 2-3 weeks.
Being without Richarlison and Calvert-Lewin concurrently is definitely a hammer blow, especially with Rondon clearly not match fit yet.
Jonathan Tasker
159
Posted 18/09/2021 at 20:27:21
And with great timing, the club announce Pickford and Richie out for 2-3 weeks. Which means presumably Begovic the OAP will remain in goal and Rondon the OAP will stay as the striker.
Marcel Brands continues to do an amazing job behind the scenes. But don't worry – there'll be a new ground along soon.
Peter Laing
160
Posted 18/09/2021 at 20:28:01
Bobby,
I thought Bailey did slaughter us to be fair. Godfrey on a yellow, auxillary right-back with no protection from Townsend. It was their game plan all day – just that Targett was less effective.
Bill Gall
161
Posted 18/09/2021 at 20:28:33
It seems to me that most of the criticism is not from the overall performance but from when they suddenly scored their first goal.
No-one has ever said that we have a strong squad but, with 4 regulars missing, Villa were not causing us a lot of problems. The second half, even Dean Smith thought we were on top, before they got their first goal, and it was just after that near miss from Gray.
Once again, poor refereeing gave us no help; I don't understand how Everton were not given a free kick on the edge of their area and the Villa player not booked when he grabbed hold of Gray with two hands and spun him around.
There was no way that we were not going to loose a game at sometime and one defeat is not going to determine our season. We should be looking at the 3 wins and a draw at the beginning, and acknowledge that we are starting to become better than last season, and listen to the manager who is aware of the problems and is trying to rectify them.
Villa had over £100M to spend after receiving transfer fees for their players, I don't think we had £5M.
Before jumping on the "Rafa and Brands are rubbish" bandwagon, ask yourself would we have performed better if we had the 4 missing regulars, and do you believe our squad would have been stronger if we had £100M to spend
Jack Convery
162
Posted 18/09/2021 at 20:29:36
What we've learnt today.
James won't play for Everton again, if he can't even make up the numbers when we are short on the subs bench. Benitez rates Iwobi higher than James as a No 10.
Godfrey is not a right-back and, as far as Benitez is concerned, neither is Kenny.
Godfrey is playing despite looking unfit. Where does that leave Holgate?
Rondon is playing despite being unfit. Benitez does not trust a kid upfront.
Away from home, Doucouré and Allan need an extra pair of legs around them, especially after the hour mark.
Digne needs a rocket up him. No competition has him too relaxed.
Gordon is not a Super Hero – a Commissioner maybe... but not a superhero.
Even Benitez can't do magic all the time. Though he has made James disappear.
Gbamin is trying to out-do Delph.
Without our 1st XI on the pitch, we will struggle.
What happens at Finch Farm stays in Finch Farm.
Peter Laing
163
Posted 18/09/2021 at 20:33:27
Has Gbamin still got toothache?
Barry Hesketh
164
Posted 18/09/2021 at 20:37:03
Missing Dominic, Richarlison, and Pickford for one game is a bridge too far, missing them for a number of games could prove extremely damaging to any slim chances we may have had of finishing higher than 10th this season.
James has to be part of the first-team squad due to these circumstances and if he is, he has to take full advantage and produce some of his magic for the team. The much-maligned player from the cold country is obviously a big miss too. What a time to be unable to recruit, due to FFP!

Darren Hind
165
Posted 18/09/2021 at 20:37:50
Ajay.
I couldnt agree more with your comments about Mina. I wonder what some people are watching. Once again, the "hard man" turned his back instead of closing down the space. Yet another goal conceded because he doesnt do his job – three goals in three games.
I trust we have heard the last of the "Mina and Keane are our best pairing" nonsense. They play. We get shredded... I thought lighthouses were supposed to prevent shipwrecks.
We needed to stay in that game, but defensively we just fell apart. Rafa has banished the wrong Colombian.
Colin Malone
166
Posted 18/09/2021 at 20:38:19
The Benitez and James problem is strictly personal.
To hear a so-called top coach say James is behind a load of shite in the pecking order, ie Rondom, Iwobi... it's definatley personal.
Jonathan Tasker
167
Posted 18/09/2021 at 20:40:02
Some of you will recall Darren Anderton was known as sicknote.
What should Gbamin's nickname be? Comatose?
Eddie Dunn
168
Posted 18/09/2021 at 20:42:47
Godfrey doesn't look fit but let's just rewind. For that 3rd goal, he was the only defender to sprint over to try to stop Bailey. Where were all of the others?
I think we missed Seamus more for his captaincy than anything. Digne captain? He was dire, and if truth be told, his occasional cross does not compensate for his wayward positioning and lazy complacency.
Raymond Fox
169
Posted 18/09/2021 at 20:46:09
Going into the game taking into account our injuries, Villa were strong favourites, so it proved.
We know we haven't a top 6 side and any away game is going to be difficult; the result is disappointing but not a big surprise.
James will get to play when he shows he wants to get fit and wants to play. As it is, he can just mess around and still get paid, he's in the driving seat and knows it.
Peter Mills
170
Posted 18/09/2021 at 20:47:05
I don't think we need to reach for the cyanide tablets just yet. This season is going to be tough, and today's match was always going to be a difficult encounter.
We did well for an hour. It was an open, enjoyable game, either team could have scored a goal at any time. As it was, Villa achieved it, then we scored an unfortunate own goal, game over.
Our options within the squad were exposed. The ostracism of Rodriguez is puzzling. The substitutions seemed quite random.
Michael Lynch
171
Posted 18/09/2021 at 20:50:18
I'm not sure whether Rafa's thing with James is personal, or whether he simply doesn't see how he fits into a Rafa team. I must admit though, I would have James come off the bench rather than Gordon when we're losing. Gordon is, sadly, not good enough for the Premier League by some margin.
Rondon was a weak link for me though. I'm hoping he's just unfit, otherwise we're in deep trouble. I was expecting to see a bit of Ellis Simms, but it's possible he's not match-fit either after a long spell out.
The most disappointing thing is that, after such a great start, we're going to be missing Calvert-Lewin, Richarlison, Pickford and Coleman against Norwich and Man Utd as well as today.
Tricky times ahead.
Don Alexander
172
Posted 18/09/2021 at 20:55:06
This season, I've noted that we're physically fitter than in years, and today nobody's head seemed to go down after the mad 9 minutes. That's the least I'd expect from a professional football team but at least it's seemingly there now, and welcome.
One shot on target is a damning indictment for any professional team though and needs to be put right asap.
Maybe Godfrey wasn't match-fit because he was unable to match Ings, Bailey and one or two others on the attack, which is most unlike him.
Rondon is bargain-basement but might improve should we be able to resume creating chances, unlike today.
I was irritated by the regular inability of too many of our players to control and retain the ball under pressure. Hopefully this can be improved at the enigma that is Finch Farm.
Still, it didn't feel like a 3-0 walloping to me and it's early days for the manager. I suspect the squad will see a far more demanding week ahead of them!
Richard Nelson
173
Posted 18/09/2021 at 20:55:54
The Gray pull back at 0-0... was the "game changer"...!

Pat Kelly
174
Posted 18/09/2021 at 20:56:03
Rafa doesn't see James fitting into his game plan. Fair enough. It's the manager who should decide when a player plays, not the player himself.
James refuses to move so it's a Mexican standoff. Maybe he'll slope off in January. It'd be too cold on Merseyside by then anyway.
Danny Broderick
175
Posted 18/09/2021 at 20:57:15
The result was inevitable as soon as I saw our lineup. No Pickford, Coleman, Richarlison or Calvert-Lewin! We simply can't cover them with the squad we had.
Where were Delph, Holgate, Rodriguez, Gbamin etc? I can only assume they all had injuries, because to not have any of them on the bench left us very short. The bench was a joke really.
Oh well. Onwards and upwards, starting on Tuesday against QPR. Let's hope we get some of the walking wounded back…
Mike Oates
176
Posted 18/09/2021 at 20:59:52
Squad depth for the last 12 months has been dire. Constantly not using all subs we are allowed, constantly putting half-fit pros or youngsters on there, who will never ever do a job.
I'm now getting to the point where I'm believing Gbamin will never be seen in a starting eleven. We get fleeting glances then he's off with a tooth problem, and today not even mentioned in Rafa's prematch injury situation. Has anyone got a clue where Gbamin is?
Godfrey is not at the races, he's not a full-back, clearly can't force his way in to a centre-half position. He just looks like a rabbit caught in headlights, there's no spark in him. Where's his blistering place? Where's his fierce tackles? He looks as though he's been frozen out of the team and he's buggered if he's going to act as a makeweight in all back 4 positions.
Digne regularly gets skinned by fast-paced wingers or wing-backs; again today, Cash found him wanting. In fact, I thought we looked pedestrian certainly in centre midfield where Allan and Doucouré were often caught with the ball. Rondon is clearly 3-4 weeks away from fitness and will not be able to fill in for Calvert-Lewin.
I've actually been invited to Old Trafford in 2 weeks but, if we are still short of 3-4 key players, we will take another stuffing like in pre-season.
Michael Lynch
177
Posted 18/09/2021 at 21:01:45
Just one more thing on the injury situation. I would imagine Rafa will have to put out a team full of kids at QPR, as we barely have enough fit first team squadders to play the league games until the international break. Shame, I fancied us for a bit of a run in the League Cup.
Barry Rathbone
178
Posted 18/09/2021 at 21:02:15
Benitez might have done James a big favour today by not using him among so many changes. Odds on it was going to end badly and James could have been the scapegoat given the polarised opinion about him.
Clive Rogers
179
Posted 18/09/2021 at 21:03:27
Danny, Holgate was on the bench, Delph is injured for 6 weeks, Gbamin is perpetually injured, Rodriguez will play for Rafa when hell freezes over and just don't bother with the etc. as they are just not good enough.
Richard Nelson
180
Posted 18/09/2021 at 21:05:41
AWOL... what on earth was Godfrey doing, over on the left side, for the 3rd goal...?
John Cartwright
181
Posted 18/09/2021 at 21:06:44
Jack (166), "Benitez rates Iwobi higher than James as a No 10".
I don't!! If Benitez wants to perpetuate a personal feud, then he is making a massive mistake, and will quickly loose whatever support he may have garnered. Who would prefer Iwobi after today's insipid performance?
Good point, though, why are other match unfit players being preferred to James???
Brent Stephens
182
Posted 18/09/2021 at 21:08:06
James has a muscle problem, Benitez says tonight.
John Atkins
183
Posted 18/09/2021 at 21:10:13
Villa …. Ffs
Shaun Lyon
184
Posted 18/09/2021 at 21:12:04
Essentially Villa did to us what we did to Burnley – turned us over in a spell of a few minutes. Personally, I didn't see it coming. I thought the game at half-time had 0-0 or 1-0 all over it.
Without wishing to repeat a tired cliche: it's all small margins, and when you're only striking option is a fella plucked from the Chinese league, who is clearly not fit and not going to last 90 minutes, then, once you concede, you're shagged.
For what it's worth (obviously not much), I thought Begovic was pretty piss-poor after his incredible first-half save. Godfrey is a shadow of last season so far (long Covid effects?) and couldn't see a goal coming from anywhere. But then, I thought that at half-time on Monday too and we saw what happened.
Obviously the main take is we have a pathetic, threadbare squad. Our first XI is good, but take out 4 first team players and we are relegation material. When you see a double substitution of Davies and Kenny coming on and no recognised striker on the pitch... oh god!
Mick Conalty
185
Posted 18/09/2021 at 21:13:40
I wonder if Rafa is looking forward to watching Match of the Day. And possibly serving himself a glass of sangria?
Pat Kelly
186
Posted 18/09/2021 at 21:15:10
Brent, apparently James has trouble moving his gluteus maximus
Paul Birmingham
187
Posted 18/09/2021 at 21:15:22
FFS, Bailey took a freebie and scored and played less than 20 minutes, so to say he slaughtered Everton, in context in my view is OTT.
A player amongst many Everton have been linked with, but there's loads of players we get linked with.
The lad took a gifted chance and fair play to him he took it.
Up to the goal, Everton looked to be gaining control but football is fine margins.
The depth of squad strength showed but any team missing x4 key players would feel the pinch.
As it stands Everton don't have a front line strike force and until Rondon gets fit, it's gonna be a struggle.
But now the test of character and a very tricky night game at the moody Loftus Road is next.
This is a big test for Everton, and the squad available for today and for Tuesday who are fit, must take this dose of reality and move on.
But the reality of the miss spent transfer windows, previous won't dissappear for a long time.
Other concerns at EFC are the poor starts respectively by the U18s and U23s.
But it's the first defeat and let's see the reaction on Tuesday and after Norwich. The manner of today's defeat was disappointing but, if, Pickford, Richarlison and Calvert-Lewin played today, I believe it would have been a different game.
Hearts and minds, but today without 4 players who give it their best, consistently, it was always a tough call.
Villa took their chances and Everton today were poor in front of goal.
Clive Rogers
188
Posted 18/09/2021 at 21:16:45
Who can we draft in to centre-forward?
Well, Iwobi has got 2 goals in his 60 games for us... he should be okay.
Michael Lynch
189
Posted 18/09/2021 at 21:16:59
Rumour is that James did his back in lifting his wallet. Fuck this - we have about 30% of our squad in the sick bay. What's going on?
Barry Hesketh
190
Posted 18/09/2021 at 21:19:09
Mick @189
I had my evening all planned out until I saw Everton's line-up for tonight's game. I avoided all of the day's scores, was going to watch Everton take at least a point from Villa Park, then watch the re-runs of this afternoon's games until settling down for Match of the Day.
All plans wrecked as I watched the Giraffes on the BBC and now watching some long-winded Scandi drama before I decide to call it a day and have an early night. These sorts of Saturdays I dislike the most.
Tony Abrahams
191
Posted 18/09/2021 at 21:19:39
The second most frustrating thing about today is that Everton losing brings out posters that you very rarely hear from after a decent win.
The only way it isn't going to be a long season is if we stay clear of injuries, and just like at Man Utd in pre-season, when you play without a striker (Rondon is clearly not fit enough), then it's never going to be easy for the group of players that we currently have.
Gray looked our only real threat, Townsend worked very hard, same for Doucouré, but the pitch was too big for Allan at times, and always will be when our two central defenders defend so deep.
Hopefully Godfrey over-covering keeps him away from playing full-back, because although he's got loads to learn, he's not going to learn it playing out of position, so let him make his mistakes with Everton playing on the front foot pushing 20 yards further up the pitch, and let him develop.
Eddie Dunn
192
Posted 18/09/2021 at 21:26:17
Tony, plenty of sense from you, as always.
Steven Kendrew
193
Posted 18/09/2021 at 21:30:04
Sorry, but I'm still not understanding why the foul on Gray was not looked at by VAR.
Where does it say it has to be in the penalty area? He could have been and probably was the last man, so there could be a "denial of a goal-scoring opportunity" element too. Red card? Possibly harsh as other defenders maybe could have covered.
Definitely a free-kick. A goal from there would have totally changed the game.
Phil Wood
194
Posted 18/09/2021 at 21:30:40
My take is that we have a small squad which has performed well so far.
Two referees have hurt us badly this week. One ref allowed Burnley to kick Richarlison off the park midweek and today's tosser conveniently didn't see Gray being held back after he had turned the defender with the goal at his mercy, also the last man (I think). This was a gamechanger as Villa scored shortly after.
We had played well until then, creating chances and defending well. You know what a goal can do to a team's spirit and we got robbed of one.
Yes, we are going to struggle until we can get our Internationals fit and can sign a few more players. Rafa has this team fitter than I have seen for a long time and tactics have been good. I never expected us to get in the game at all today when I heard the line-up but we competed very well for an hour.
Rondon is clearly needing game time but looks a capable force when fit.
If anyone needs to take any blame for the squad position, then you have to look at the people responsible for player recruitement since we gained a pot of gold... then just gave it away!
We still have our great support. COYB.
Barry Hesketh
195
Posted 18/09/2021 at 21:41:13
I agree Steven @198,
I wasn't aware that VAR only looked at incidents inside the penalty area, surely that is an unsubstantiated claim from an earlier poster. What happens when someone is pulled back on the halfway line, but the official doesn't see it? Or a bad challenge happens just outside the area and the referee doesn't see it or give it?
Bill Griffiths
196
Posted 18/09/2021 at 21:57:14
Good to see that, in the main, most posters are showing a bit more realism and common sense rather than the more usual hysterical rants after a defeat like this.
Tony Twist
197
Posted 18/09/2021 at 21:57:18
Why is it always us? What have we done to be cursed the way we are with injuries and why do we lose games like that?
We basically lost due to individual errors but those individual errors were of the schoolboy type. What the hell!?!. Absolute giveaway... why do we allow teams to win easily – it just makes the club look like amateurs.
Mind you, the decisions to not get a new right-back (even if only a back-up) and loaning out our back-up left-back are absolute negligence.
Geoff Williams
198
Posted 18/09/2021 at 21:58:17
Jonjoe Kenny may have his faults but, after Coleman, he is the best right-back we have.
James is under constant scrutiny and not a Benitez favourite but, half-fit, he is infinitely better tham Iwobi. I don't care how well he looks in training, he has proved repeatedly that he isn't good enough.
Rondon was obviously lacking match fitness and should have been nothing more than a substitute. Gomes should have started alongside Allan and Doucourè as they controlled the second half against Burnley.
Disappointing performance by the team and manager.
John Raftery
199
Posted 18/09/2021 at 22:05:35
The principal difference between the two squads tonight was evident on the two benches. Whereas our substitutions were at best geared to damage limitation Villa had people, most notably Bailey, capable of changing the game.
We all knew that, once injuries started to occur, we would start to struggle. Rafa's challenge now is, faced by his recent predecessors, mustering a competitive match day squad from a collection of average players.

Bogdan Kotarlic
200
Posted 18/09/2021 at 22:10:36
Villa played better and deserved to win. They did to us what we had done to Burnley few days ago, they destroyed us in the space of 15 minutes.

I don`t see anything positive for us in this game. I know that we played without our two best strikers but the problem was the defence, it leaked for the whole game.

Gray was our best player (if you ask me), he played a little bit better than the rest of the team. He also created one chance, Keane had another one so we could have scored a goal or two but Villa, as I said, deserved to win, they outplayed us completely.

Next is Norwich, it should be our win but we must not underestimate Norwich, they are already in huge problems but they could be dangerous.

Still, we have 10 points from the first five matches, it is an okay start to the season for me.
Jeff Armstrong
201
Posted 18/09/2021 at 22:17:27
Geoff @203.
Fair comment on the whole performance today, including Benitez. He hasn't done much wrong to date, but his stand-off with James is ridiculous, demeaning, and risks his already fragile relationship with some of the fan base.
Benitez, just pick him on the bench, for fuck's sake, bring him on now and then, and maybe he has the last 30% of us on board.
At the moment, he is eroding any goodwill he is earning by being stubborn, childish and unprofessional in the treatment of James.
I wonder if Benitez actually watched our demolition of Liverpool last season at Anfield? Definitely not, because who was the best player on the pitch? Anthony Gordon? Ellis Simms? Jonjoe Kenny?
Err.... no; it was James Rodriguez.
Dave Williams
202
Posted 18/09/2021 at 22:34:41
Disappointing but 10 points from 5 games is decent enough. Stripped of our strikers, skipper and England goalie, we were always going to be up against it and we did well enough for an hour.
Pickford is a big miss with his distribution; Begovic is poor in this regard.
Godfrey should be played at centre-back and Kenny at right-back. Digne is poor both defensively and with crossing and free-kicks and I cannot understand why Nkounkou was allowed to go on loan when we knew Small was going too.
Allan and Doucouré need a third player alongside them in the middle; once again, they were outnumbered and pushed back by the opposition.
It didn't quite come off for Townsend today though he tried. Rondon, as others have said, is clearly not fit yet and is not in the same class as Calvert-Lewin. Gray was very good and our best player by far.
With the lack of depth in the squad, we will have a few defeats like this and we have to hope that Rafa will settle on his best centre-back partnership and give them a chance to develop.
I'm not convinced by Gordon and hope that Simms will be given game time when fit as who knows – he might just be ready to score for the first team.
I have just secured my place on the coach and match ticket for Norwich – surely we will not be the first team from whom Norwich gets a point or more?? Surely not!!!!

Brian Wilkinson
203
Posted 18/09/2021 at 22:39:39
Maybe now some posters will see Benitez does not have a vendetta with James.
Benitez was expecting James to travel, but James was concerned about an injury he has had for the past 3 years, so chose to sit this one out.
Nothing to do with Benitez not selecting the player; same old James, mystery injury, when dark nights and cold weather appear.
The sooner this guy is gone, the better.
Stealing a living and people still defending the guy.
Phil Smith
204
Posted 18/09/2021 at 22:46:55
This was obviously gonna happen when you don't have players in every position. Digne has been poor for a while – his competition is in Belgium!
Kean moving out on loan was always gonna bite us in the arse. This shit with James isn't helping. Kenny should have played from the start. So many issues led to this result.
Peter Dodds
205
Posted 18/09/2021 at 22:47:53
Lots of comments about Rondon not being match-fit... well, yeah, but the main issue is that's he's slooooooow. Really slow. On today's evidence, I'd say we can look to him for headers from set-pieces or just holding the ball up at times.
Er... that's it.
Sam Hoare
206
Posted 18/09/2021 at 23:25:35
Villa are a decent team who will likely finish in the top 10 and it sounds like we matched them for 65 minutes or so despite missing 5 crucial first team players that we don't have the depth to replace.
We've done well when in losing positions this seasons but the second quick fire (somewhat unlucky) goal obviously took the steam out of our sails and gave voice to Villa Park.
A bad day at the office; keeping players fit and available will clearly be crucial this season but 10 points from 5 games and a fitter, hungrier looking team is still a decent start.
Derek Thomas
207
Posted 18/09/2021 at 23:34:42
I'm calling Benitez for this one. Never mind his Liverpool roots, he fell into the trap... like so many do, of changing his system to settle for a draw. Maybe his hand was forced a little, more than a little, by circumstances beyond his control.
They bring on a pacey forward... we bring on a slow midfielder for a slowing forward. Not so much that Rondon was slowing, he's not too quick anyway, but it seemed our shape was changed and weakened and played into theirs. Our overall shape was, up to a point, working – we still looked likely to pinch one.
Yet again, we are the gift that keeps on giving, The Villa full-back, for fuck's sake, scores his first goal... a worldie with his 'wrong' foot(?).
Yet again, for reasons known only to himself, Keane is out in, for him, No-Man's Land and is done for pace, left standing, self-isolating, like the big lighthouse galoot he is.
Seems to me Rodriguez is playing silly buggers and is effectively on strike. All a bit – one for the oldies – LMF.
Barry Hesketh
208
Posted 18/09/2021 at 23:41:31
Derek @212,
I actually thought it was a mistake choosing Rondon. If he's not fully fit (at least I hope he's not), he shouldn't have been asked to lead the line.
I don't agree that the manager was aiming to hold on to a point, I think he was looking to win the game and it remained that way until Villa scored those two quick goals.
He could have used Gray as a makeshift striker and had another midfielder on the pitch from the start. It may not have resulted in a better result or display but I'm not happy to have less than 100% fit players in the starting line-up and it seems that Dominic's desire to play at the start of the season despite carrying an injury has come back to bite us on the bum.
Don Alexander
210
Posted 18/09/2021 at 23:50:01
Peter Dodds (#210),
Regarding your comments on our Salomon, we just have to hope he eclipses the achievements, for us, of the legendary Mark Hughes – signed as he was right at the start of Kenwright's outright alleged ownership, when he boasted of his transfer skills, together with other such legends such as Nyarko and Stephen Hughes.
Here's hoping.
Jerome Shields
211
Posted 18/09/2021 at 23:50:26
It was going to happen that opposition teams would cop on how to counter Everton. The result was that Doucouré and Allan were not as effective and Gray was prevented from running at the defence and marked to spoil his play.
Iowbi was ineffective on the left wing, preferring to come inside onto his right foot, rather than taking on the right back and crossing with his left. Most of his play was in front of the Villa defence and few final-third passes were attempted. Townsend did better.
Both Godfrey and Digne provided few crosses and only Godfrey provided the overlap to attempt a cross but showed poor execution. He needs more game time.
Rodon looked good on his first two attacks, attacking the near post, but faded badly as the game went on. Villa were rarely challenged in defence and never stretched. Everton's attacking play being too narrow and easily defended as they played mostly in front of the defence.
Villa basically walked through Everton's midfield and were able to provide support to their attacking play. Defensively, Mina and Keane, who had exchanged positions, played well.
Everton were set up to come into the game in the last quarter as Villa tired, as they had done in their previous game against Chelsea. Benitez did have the subs to change the tactics in the final quarter, but two mistakes by Digne put paid to that and effectively lost the game. Everton lost their shape and organisation and flattered Villa with a final 3-0 scoreline.
Benitez is going to have to re-adjust his tactics and formation, which he would have done had he had players available for selection, as teams learn how to counter Everton's play. Lucky they have Norwich next, but they are going to work hard to get back on track and hopefully more players and therefore variations are available. Congested fixtures are not going to help with additional FA Cup and Carabao Cup games.
We are about to find out the extent work and effort have improved at Everton.

Barry Hesketh
212
Posted 18/09/2021 at 23:56:13
Paul @214,
Given the injuries already within the squad and the game being scheduled for Tuesday, I wouldn't expect the manager to risk too many recognised first-team players for the match at QPR.
I think it will be a hit-and-hope selection with the manager not losing too much sleep if it goes south. Not what we want as fans but we all know why this manager was brought to the club to keep us in the top division and anything that might compromise that will be swerved. What a state we find ourselves in.
What are you implying with your 'games of chess' analogies Paul, have you heard something that we'd all like to know, please share if you have.
Soren Moyer
213
Posted 18/09/2021 at 00:07:11
Disgraceful! Poor from the start. We couldn't put a few passes together. Mistake after mistake!
Don't we have a youngster in the B team who is better than freaking Iwobi!?
We all knew Digne couldn't defend, but now he can't cross either all of a sudden! His passing, corner-kicks and free-kicks have been really really poor. I guess that's what happens when there is no competition for his place.
Begovic should be our 3rd goalie! He wasn't even first choice in Bournemouth, for fuck's sake!
And Rondon, well, he is a poor man's Josh King!
Alex Gray
214
Posted 19/09/2021 at 00:16:35
Soren, sadly none of our youngsters are at the level required to play in the Premier League. I'd argue that, apart from Davies at a push, our youth system has been a failure since the emergence of Barkley. They're on the bench to make up the numbers but you may as well pretend they're not there, sadly.
Paul Birmingham
215
Posted 19/09/2021 at 00:31:38
Hi Barry, I don't know other than the street vibes in the bars across Town, no more than anyone else.
But, based on what's happening, there's some consolidation of power and people, within Everton, as we know which has been published the last month in the press.
The lack of direction in terms of on-the-park progression, will, I'm sure take a toll, sooner than later.
But that's only my view.
Barry Hesketh
216
Posted 19/09/2021 at 00:42:39
Paul @220
Thanks for your reply. I'll take a guess of what you mean: Money has become more of a priority to those that run the club rather than the actual outcome of football matches?

Bill Watson
217
Posted 18/09/2021 at 01:12:37
Two very lengthy hold ups on the M6 meant the planned leisurely drive down and drink before the game went out of the window. Finding a parking place also proved difficult with the result I missed the first 20 minutes!
Considering the weakened line-up, I thought we were doing okay up to the Gray incident but that was the turning point. It was right in front of the linesman, too, and makes you wonder exactly what their remit is.
Jonjoe Kenny must play if Coleman is injured; Godfrey may be a decent centre-back, or cover for Digne, but a right-back he isn't. Iwobi showed Benitez what we all knew: lots of huff and puff but absolutely no end product. Rondon looked way off the pace and was never really in the game. Gordon is nowhere near Premier League standard.
What an indictment of this club's management to have spent around £500M and, after just five games, we're already down to the bare bones with very little on the bench and few from the U23s who are even close.
It'll be interesting to see who's selected v QPR as there don't seem to be that many options available.
Ernie Baywood
218
Posted 19/09/2021 at 01:36:27
First few games... we forced the games to become open. That's a percentage play because we have some quality in our side. We back it to be better than the opponents we've played.
Unfortunately we're missing some of that quality right now. Lack of quality told.
We need players back for Norwich next week and that has to be a win. Because the fixture list turns at that point and we won't be able to rely on our players being more likely to be the ones who can produce the game winning moments.
Pete Clarke
219
Posted 19/09/2021 at 02:52:02
Totally agree with anybody saying that the game changed at that Gray incident. If it's in the area, then the ref gets a beep from upstairs but not if it's outside!! What the fuck!
That was borderline being a red card so what are these muppets upstairs and on the pitch being paid for?
I thought Gray had a decent game and a fit alert striker gets on the end of that lovely low cross he put in. Townsend did not do much and his end product was poor all game, including that awful wasted free-kick. One of the commentators said he did not score a goal in his last 33 appearances for Palace.
I have hoped that Iwobi could come good as I see a player in there somewhere but, when he's poor, he's a waste of space.
That back four of ours looked very shaky indeed and against a top team will be a nightmare for all of us. Rafa has to get two good full-backs from somewhere to replace both Seamus and Digne eventually but the centre-half situation makes me very nervous in every game, regardless of who we play.
Like some have already said on this thread, though, if Richarlison was on the pitch today, we may well have won that game because Villa were average.
Andrew Keatley
220
Posted 19/09/2021 at 03:14:13
I thought it was a tight game that Villa shaded.
Oh for a young player to come from nowhere and announce themselves to the Premier League. I really hoped Anthony Gordon might be that player but his first-team contributions thus far have been totally underwhelming. He looks weak, unfocused and almost disinterested – whereas Jacob Ramsey for Villa was strong, athletic and full of clever touches and running.
Derek Thomas
221
Posted 19/09/2021 at 03:42:19
I posted earlier and I stand by that, but after a time of measured, mature, balanced, unbiased, reflection – I don't care how good he's supposed to be: Fuck Him Off.
Steve Brown
222
Posted 19/09/2021 at 03:47:38
Derek, assume you mean Benitez?
Steve Brown
223
Posted 19/09/2021 at 03:59:09
My thoughts on the game:
1) We were in the game for 60 minutes but, once Villa increased the intensity, we couldn't live with it.
2) 4-4-2 doesn't work away from home unless you have the players to do it. I thought it was evident after 30 mins that we needed an extra man in centre-midfield.
3) Our lack of cover at full-back was evident – Sam and Robert have raised this multiple times and it was evident again.
4) Rondon isn't match-fit!
5) Once we went a goal down, it is game up – we had no creativity on the bench and it was self-sabotage to omit James.
6) We have still had a decent start overall.
Phil Gardner
224
Posted 19/09/2021 at 04:09:15
Shorn of Sigurdsson, Pickford, Calvert-Lewin, Richarlison, Coleman and others (James), a stale defensive draw would have been perfect.
Couldn't fill the bench? Everton… isn't it?
Leave Benitez alone… look upwards if you want to see frauds.
Kieran Kinsella
225
Posted 19/09/2021 at 04:46:46
Jay Wood and Ian Riley,
You two saw it how I did. A rerun of the Burnley game in reverse. We looked the more dangerous first half. The first 15 minutes of the second half was a stalemate and then: Bam! 3-0. That's football.
In truth, despite all our spending, our squad is middle of the road and comparable with Villa's. They got the breaks; we didn't.
The positive for me was Gray. I hope he can keep it going. Iwobi? Still a training-ground player. Begovic? Competent but at this stage not capable of the Pickford worldie saves.
Despite being opposed to Rafa beforehand, at this point, I can't find fault in him. But, as others have said, Brands's record is a joke.
Derek Knox
226
Posted 19/09/2021 at 07:40:29
Considering the injuries and what Rafa had at his disposal, I can't envisage a better starting XI, and don't really blame him... but, as has been well mentioned, the profligacy of Koeman, Liftman Sam (going down?) and Silva to a degree, has come back to sting us yet again. It's ironic that the player we were linked with for so long, who went to Villa, was our undoing and he was only on for 21 minutes. If only!
Up until then, Matty Cash, wearing an Alice band that Grealish had left in his locker, was given too much room, and allowed to score, albeit a cracking goal, and that signalled the opening of the floodgates. Up until that point, we had matched Villa, thwarted everything they had thrown at us, and could have had at least one goal ourselves with better finishing.
I must mention the referee, he's not getting off Scot free, yet another who had yellow-card or free-kick blindness, when one of our players were blatantly fouled almost right in his eyeliner.
Okay, our mini-run has come to an end before it really gathered any momentum. I just hope our absentees are back next match and we can fashion some sort of a win at QPR to build confidence back, and start another even better run off!
Kim Vivian
227
Posted 19/09/2021 at 08:02:14
Barry - Giraffes and Saga Noren - I was watching with you. Scandi drama is sometimes nearly as baffling as watching Everton.
The giraffes were great though, weren't they?
Not looking forward to the walking football when our OAPs play the Man Utd OAP....!
Derek Thomas
228
Posted 19/09/2021 at 08:30:42
Steve @ 227;
Six weeks ago, it would've been: Bin Benitez and Keep Rodriguez. But, in the end, it's books and covers, speak as you find etc... except you can't find Rodriguez. So now, based on what I've seen (or not seen – as in hide nor hair of), it's bin Rodriguez – the only 'muscle concern' he has is he can't get off his arse – and Keep Benitez.
David Midgley
229
Posted 19/09/2021 at 08:42:01
Very pertinent comments about the youth system – or lack of it. I wonder if Beni and Niels could see that it wasn't working and wouldn't for them so jumped ship?
James. Have you ever fallen out with one of your friends or family? The longer it's left, unless you sit down with a cup of tea and say, "Look, let's sort this out," the harder it becomes. Then, it's a permanent rift; we've all seen it and possibly been there.
Rafa seems to be there now. He needs to bite the bullet and do what's best right now for EFC who employ him. The Colombian will be gone but he should be doing time on the pitch. This is just compounding previous bad management.
Robert Tressell
230
Posted 19/09/2021 at 08:54:34
Phil @ 229, too right. No point blaming Benitez for inheriting a mess.
This is the first of the inevitable setbacks. It's been a very good start but here we are reminded that the players (especially the reinforcements) aren't very good. You can tinker about with formations and personnel and tactics but the real issue is that Calvert-Lewin and Richarlison were missing – and we tried and failed to buy a new right back with a very limited budget. Playing our version of Mesut Ozil isn't the answer if he isn't fit or doesn't care.
Danny O'Neill
231
Posted 19/09/2021 at 09:15:39
Well, one thing about yesterday is that I'm glad it's done. In many ways, given the family connections, I dread playing Villa more than I do Liverpool, even though I have red cousins and family on that side of the fence. Maybe it's just a personal relationship thing, but I've always found the Villa cohort a strange bunch. In my experience, they don't live and breath football or Everton like I do, but that one time a year they beat us, they're all over me.
I've not read through the posts, so these are just my thoughts from watching it in a London pub. As is normal, I don't watch Match of the Day when we lose, so this is pure reflection.
Strange match. A 3-0 thumping was harsh in reflection as, for most part, if you were a neutral, it was a very scrappy but entertaining game between two evenly matched teams in my view.
If Gray's shot curls an inch or two more inside prior to their first goal, it's a different game. That's football, I guess. And I'd be interested in the views on the penalty shout.
Context. We were pretty much missing half of a first starting 11. Pickford (although the keeper done well), Coleman, Richarlison, Calvert-Lewin and yes, Sigurdsson & Rodriguez. 5 players who could have made a difference against that Villa side.
But, it exposes what I've been banging on about (amongst other things) for some time. Depth of squad. Forget who the manager is or was. Once you scratch the surface, our squad is thin and the second string aren't good enough. I actually don't care who the manager is, we need more better players.
The only concerning thing yesterday was the reaction to going behind, which in fairness, we haven't done badly with this season so far. The players seemed shell-shocked.
You win some, you lose some. QPR Tuesday and Norwich Saturday. As I travel back to London next Sunday morning, we'll be in the next round of the League Cup and on 13 points.
Steve Brown
232
Posted 19/09/2021 at 09:32:47
Derek, when we lose as we did yesterday, we can't blame a player who wasn't even in the squad. As for James not being an answer to our lack of creativity, I would love to know what the answer is then. Unfortunately, it wasn't anyone on our bench yesterday.
With Richarlison and Calvert-Lewin out for a few weeks, let's not cut off our nose to spite our face. If he can replicate his 6 goals and 4 assists from last season, it might be useful, given that it beat the rest of the midfield combined (excepting the Nameless One).
George Stuart
233
Posted 19/09/2021 at 09:44:23
Disappointing.
I thought we, in the main, controlled them in the first 65 minutes. However, it's a bit long to keep conceding possession and space to a team who are not that crash hot as an attacking force.
Gray and Townsend ramped up the pace and on 66 minutes their possession and Godfrey's lack of pace undid all that.
The second goal was slapstick. Was the goalie's hands in exactly the right place for an easy catch until Digne nicked it off him? Keeper's ball! How hard is that in any language?
The third, well more slapstick. Bailey did well but really, it was a training ground exercise.
Were we having a team conference around the dugout? And that was it. Heads didn't go down but it was never recoverable.
Mike Doyle
234
Posted 19/09/2021 at 09:48:02
Robert #235,
Agree. Yesterday reminded us how important Calvert-Lewin and Ritchie are (and that we still don't have an adequate replacement for Seamus either).
After a good start, we should expect a difficult few games ahead, eg, Man Utd and West Ham.
If things are so bad that we cannot even fill the bench, I wondered if there are any out-of-contract players floating around that we might recruit on a short-term basis? I noticed that Besic returned to Hungary last week but Oumar Niasse is still available!
Perhaps the TW posters who keep track of these things might have suggestions...???
Tony Everan
235
Posted 19/09/2021 at 09:48:36
It was a 50/50 game, waiting to turn on whoever scored first. Both teams looked a bit ragged up until then and either could have sneaked a goal.
In the second half, as the game wore on, we were the team that looked weaker mentally, losing focus and concentration. Villa had more energy and more intent to have a go and attack.
Losing Richarlison, Calvert-Lewin, Captain Coleman, Pickford was a step too far when the heat was turned up. The enforced changes weakened us too much, we couldn't get any control on the game.
The right-back situation has bitten us on the ass big time. Godfrey – a good centre-back prospect – isn't a right-back; he seemed to function better as a left-back when Digne was out than on the other flank. I thought Holgate was marginally better there last season, who is also not a natural; maybe we should just stick with Jonjoe Kenny, who is.
Iwobi, for me, disappoints again. He often gets caught in no-man's land and looks lost. I'm not singling him out but he just doesn't have enough offensively or defensively to warrant inclusion as a starter.
Bergovic is an okay back-up, but just okay.
Rondon isn't match-fit yet, would Calvert-Lewin better anticipated and have poked home that Gray cross? He looked knackered after 50 minutes, one long ball game down between him and Mings near the half-way line and Rondon didn't even jump or challenge Mings to put him off balance, it wound me up. He needs more training and game time to make more of an impact. The manager has to tell him to give more.
Lack of strength in depth in the squad and the perennial failure in signing a right-back is going to be a continuing challenge for Benitez. I think though he will have learned a lot from this game and has the acumen to tighten us up and get back on the right track. It's what good managers do.
Derek Taylor
236
Posted 19/09/2021 at 09:49:04
With Moshiri and his backers focussed on financing the new stadium at Bramley-Moore Dock, the faint prospect of penalties for financial transgression has been a convenient bush to hide behind. However, no matter how good a manager is Benitez, he will do well to see out his contract if restricted to this level of playing squad. Much heartache to follow, I suspect!
Ian Bennett
237
Posted 19/09/2021 at 09:49:47
With Coleman, Pickford, Richarlison and Calvert-Lewin missing, I didn't see any other result away from home as soon as we went 1-0 down.
The manager has managed to put together a decent XI that perform to the sum of the parts. But a couple of injuries and it shows that the squad is nowhere near sustaining a Top 4 push.
Disappointed by the individual mistakes of Digne and Godfrey, whilst I can't but think Begovic should have done better for the goals.
A good start from Rafa, but he's a lot to do in turning around Moshiri's botched mistakes.
George Stuart
238
Posted 19/09/2021 at 10:06:22
Hmm... Lots of replay watching.
For their third goal, if you chop the pitch into three equal rectangles and then chop the middle rectangle into three, I'm pretty certain that seven Everton players were in the top third (as you look at it) when the Villa player made his long cross to Bailey. The other three Everton players were presumably up front as was their role. Scandalous.
Brian Harrison
239
Posted 19/09/2021 at 10:24:41
I don't think, given our injuries, that Benitez had much wriggle room in team selection. I think most of us would have picked the same team to start the game.
First, on the positive, I think Demarai Gray is very exciting to watch and it's nice to see someone with pace and his ability running at the opposition; defenders hate playing against people like Demarai.
I think for a while now Digne has been found wanting defensively and yesterday was another case of him being outpaced, which led to their opening goal, which changed the game.
I posted before the game yesterday that I didn't think Godfrey was a centre-back in the making; after watching his poor positional play yesterday, it seems like he has a lot to learn. This is the 2nd game in a row that Benitez has made him the first substitution, so obviously the manager isn't happy with his performances.
Never a good sign to see your main striker with his socks rolled down to his ankles 5 minutes into the 2nd half. Rondon clearly not fit but, given the injuries, I guess Benitez didn't have many options. Seems that none of the injured will be fit for the QPR game or the Norwich game so with a threadbare squad he may have a lot of juggling to do between these 2 games.
I know some posters thought Benitez had improved Iwobi; well... not on yesterday's showing. He is still a player who will always take the easy option, a player with no heart. I read last week that, when asked, most of the first team squad said Iwobi was the most talented; I think he is like the racehorse that is brilliant at home on the gallops but when you take him to the racecourse he flops.
I am not a fan of Benitez but he is seeing why most of this group got the previous managers sacked or they left. You just don't know what you are going to get from any of these players from one minute to another; they must be the most inconsistent group of players you could have the misfortune to manage.
When they are winning and playing like they did in that 15-minute spell against Burnley, you think "I've got a decent squad here" but, as the last half hour against Villa and you are thinking, apart from Gray, "How do I get this group winning games with Richarlison and Calvert-Lewin?"
Paul Hewitt
240
Posted 19/09/2021 at 10:25:10
If Everton and Villa are supposed to be two of the best outside the Top 4, then no wonder the Premier League is boring. Apart from Man City, Liverpool, Man Utd and Chelsea, the rest are crap.
Matthew Williams
241
Posted 19/09/2021 at 11:04:27
"It's a funny old game".
R.I.P Jimmy Greaves...Football LEGEND.
Tony Heron
242
Posted 19/09/2021 at 11:09:54
Sad news about Greavsie. One of, if not, the best strikers I ever had the privilege to see play. Great character, great player. RIP Jimmy.
Bobby Mallon
243
Posted 19/09/2021 at 11:17:00
H
Danny O'Neill
244
Posted 19/09/2021 at 11:29:13
George, I think in the 75th minute and 2 - 0 down, we're chasing the game unfortunately. And it all happened quickly, so little time to adjust tactics.
Dammed if you do, dammed if you don't. Sit back to "protect" the 2 - 0 scoreline in a Sam Allardyce style damage limitation exercise or get up the pitch to try and salvage something but risk exposing yourself further??
Personally, I've always been of the thought process that if you're going to lose, it doesn't matter whether it's 1 - 0 or 4 - 0. But go and try and get something and get back in the game. We make that 2 - 1 with 15 minutes to go plus additional time, it's a different game.
The only goal I picked fault with was the 2nd (Digne own goal). Seemed to be miscommunication and also lack of commitment. Firstly Digne. If you're going for that, do so with commitment and desire and put that our for a throw. Secondly, the Keeper. Don't stand waiting for it to arrive in your hands. Come to meet it and if necessary, clear the Villa player and Digne out of the way in the process. I'm firmly in the defender's union but I think both had a lapse of concentration with that one.
Again, I'll caveat that I've not watched anything back, so this is just going off gut instinct.
Darren Hind
245
Posted 19/09/2021 at 13:37:46
I hate all this bollocks of blaming injuries. It absolutely reeks of self-pity. We had three regulars missing through injury... three!
Injuries are what happen in competitive sport; every team suffers them. Of course the quality of your second string is important but it is also important that you get your selections right. It is important that your regular first-team players keep the ship steady and your fringe players step up... None of that happened yesterday.
Begovic, Godfrey, Mina, Keane and Digne all defended badly. Allan does what he so often does when Mina and Keane defend so deep. He disappeared up his own arse.
This was not the worst performance, but let's not make lame-arsed excuses, blaiming the referee or injuries. We lost yesterday because we deserved to.
Learn and move on... or bleat and learn nothing.
Bill Gall
246
Posted 19/09/2021 at 13:50:32
Darren,
We had 4 regular players missing yesterday, Pickford, Coleman, Richarlison and Calvert-Lewin. As I have said, take out Liverpool's Keeper, right-back, left-winger and central striker and expect them to play well.
Danny O'Neill
247
Posted 19/09/2021 at 13:50:35
I don't think anyone is blaming injuries, Darren. It's just applying context that we had 5 players not available that would have potentially made that a different game; 6 if you include Sigurdsson.
Yes it's a reality of football, I get that, but having half of your team out makes a difference when you don't have sufficient back-up.
To your point, though, and that's our problem, once we scratch the surface, those waiting to step in are not even close to that standard.
I think the manager did a good job to get a tune out of them for just over an hour. On paper, beaten 3-0, which ultimately is all that matters. But, considering the circumstances and stage of the season, I'm not overly concerned. Shit happens, the wife is gloating, but come Tuesday, I'll hopefully be happy again as I leave Loftus Road.
Your point about defending deep and it affecting our midfield is bang on. I'm bored of listening to myself talk about that. I've been on about it since the Burnley away match last season. But apparently a centre-back wasn't a priority.
Paul Tran
248
Posted 19/09/2021 at 13:58:22
Yes, Darren. The one heartening thing I took from yesterday was that, for 60 minutes, we were okay; defended well, broke up play well, created chances, needed to keep the ball better. Overall, I'd say we played better than against Burnley.
Then Digne lost his man and Cash took it well. Then Digne scored an unfortunate og (like Bailey's at Anfield 1981?). Then we lost our shape & discipline. I got the impression Rafa was having a look at some players once it was 3-0.
Fine margins. Stuff that can happen regardless of injuries. Rondon and Godfrey will only get match fit with game time. James will always need time to get fit – I suspect once that happens, he'll be an impact sub till he leaves.
Disappointing, but let's learn and move on. And I'm looking forward to the next game these days – been a long time since I've thought that.
Julian Exshaw
249
Posted 19/09/2021 at 14:02:51
Jimmy Greaves was before my time but I loved him on Saint and Greavsie. Sad. He represented another era - no walking into grounds with ear phones, no agents, no social media; players who wanted to play, week-in & week-out.
Darren Hind
250
Posted 19/09/2021 at 14:08:50
Fair enough, Bill. I stand corrected. I didn't count Pickford, I pointed at Bergovic, so I guess I have to include Pickford as an injury. It does make me smile that he is so often held up as the "culprit" when he plays and his absence is now being used as an excuse when we lose.
The fact remains that this was no great Villa side. We were slightly the better for an hour and we only fell apart when the individual errors – mainly made by first-team regulars – started to kick in.
Sorry Mate. I'm going with the reason we lost. I've had a bellyfull of excuses down the years.... You'd think we were the only team ever to get injuries.
John Raftery
251
Posted 19/09/2021 at 14:18:50
I loved watching Jimmy Greaves play. In the days before blanket TV coverage, he was one of the players you made sure to watch as he glided past defenders with nonchalant ease. He never seemed to break into a sweat. To a 9-year-old in 1962, he was a top star, my favourite player from other clubs and the England team.
Christy Ring
252
Posted 19/09/2021 at 14:28:08
Darren,
We were missing four internationals, two of them our front men. Godfrey is a centre-back and not match-fit, and Rondon is not match-fit either.
We were depleted... so that's what you call 'excuses'?
I totally disagree.
Soren Moyer
253
Posted 19/09/2021 at 14:33:31
I just don't believe us and Villa are the best teams outside the Top 4. West Ham is!
Bill Gall
254
Posted 19/09/2021 at 14:36:31
No problem, Darren.
I agree with the comments on individual errors with Digne one of them, also their second goal from Digne's head, and maybe someone who has a better view of it can tell. Begovic was right behind Digne jumping up but his hands seemed lower than Digne's head where they should have been above it.
I agree every team has injuries as we are reminded of it every week by the red teary-eyed pundits, but 4 of your regular starters is not a usual thing, and watching Villa against Chelsea last week, they are a pretty good side.
Kevin Molloy
255
Posted 19/09/2021 at 14:50:17
Not only did we have the unexpected injuries, but also I'd say Rondon and Godfrey aren't match-fit, and Begovic is hanging on to match fitness by his fingertips. We just can't take that sort of drop out of the blue and keep going for 90 minutes.
Mike Gwyer
256
Posted 19/09/2021 at 14:54:09
I tend too agree that our back 4 are so hit and miss, playing so deep just invites chaos. So when Villa upped the tempo and brought Bailey on, well shit happens. He tore Godfrey a new one. Thank fuck he only lasted 20 minutes.
Also, their corners, sweet as. Reminded me of Andy Hinchcliffe, hit with accuracy and pace. You can make a cup of tea before Digne's dead ball kick hits someone's head.
Lastly, hopefully Simms is ready to go because our man Rondon needs several bowls of Shreaded Wheat to get him up to speed. The Titanic and turning and Rondon.
Now... Jonjoe Kenny and James... naah, fuck it.
Robert Tressell
257
Posted 19/09/2021 at 15:05:01
Mike #239, there probably are one or two out of contract players who could come in. Aurier is the most obvious.
I'd be surprised if we did so, however. The club knows that realistically we'll finish 8th ish this season and, in the grand scheme of things Serge Aurier won't change that.
Also, getting Aurier on a 2-year deal may reduce our chance of getting Patterson from Rangers who we still seem keen on.
As fans we tend to see no further than the present season. The club, if it's doing things right, should be looking 3 to 5 years ahead.
Sean Kelly
258
Posted 19/09/2021 at 15:16:26
Agreed, Darren.
It's every player's responsibility in the squad to step up on the pitch. Injuries happen but it's the response of those not starting every week to stake their claim. If they don't do it or can't do it, why do we employ them?
John Boon
259
Posted 19/09/2021 at 15:24:28
Forgetting all excuses, I agree that we were okay for about 60 minutes until most of the defence suffered "Brain Freeze". We don't really need to be surprised. We were never going to have a miraculous never-lose season. We are going to lose games so fans need to accept that as a fact. We could have easily tied but we didn't.
This should not detract from the fact that we had a good start. I hope we have a manager that can now see the more obvious weaknesses in the team, along with the lack of depth. It is very disappointing to come down to earth.
Personally, I think it is best to try to take each game individually and enjoy the wins when they come. It would be great to stay in the Top 4 for the whole season but, with the squad we have, it may be unrealistic.
Darren Hind
260
Posted 19/09/2021 at 15:31:46
I can't have it, Christy.
I'm reluctant to have a go at Rafa because his tactics and results have come as a very pleasant surprise to me... but he got several things wrong yesterday.
First of all, Godfrey at right-back simply shouldn't have happened. And if James cannot play because he is unfit... then we have to assume he thought Rondon was fit. Mina and Kean always play too deep... how much evidence do we need of that?
Digne has had his head up his arse all season, but Cash did not leave him and Keane trailing in his wake because Richarlison and Calvert-Lewin were injured. Mina did not turn his back on him because Pickford wasn't playing. Godfrey didn't chase Bailey too late because Coleman was injured. It was because he was in a coma and saw the danger too late.
If we ignore the numerous schoolboy errors (from first-team regulars) to focus on the fact that we have a few missing, we are offering the players a ready-made excuse for really poor play. We are offering the manager a ready-made excuse for a really bad day at the office. We are in effect telling them that, under the circumstances, it's okay to play really badly... it's not. There are no circumstances under which these lapses can be deemed acceptable.
I'm still hoping against hope that this manager has us challenging for Top 6. I still have hopes that he may take us on a worthwhile cup run, but I am not impressed with the lame-arsed excuse that James didn't travel because of a "muscle injury". Especially after spelling it out that he wouldn't be playing.
I hope Mr Benitez does not fall into the same trap as his predecessors by treating us all as if we were born yesterday.
John McFarlane Snr
261
Posted 19/09/2021 at 16:14:20
HI Darren [various posts],
While I agree that every team suffers loss of players to injury etc, losing four plyers is a huge setback. I listened to the match via TalkSport and they were of the opinion that Everton were worthy of being level, until the 9-minute relapse. In fairness to the players who have been severely criticised – namely, Ben Godfrey, Lucas Digne, and Asmir Begovic – these things happen.
It appears to me that it's alright for opponents to make mistakes but, if the team someone supports does likewise, there is the inevitable inquest.
I have no doubt that the Burnley equivalent of ToffeeWeb would have been chock-full of complaints matching those of some Everton fans.
Hoping to see you at The Bramley Moore get-together next Saturday.
Brian Wilkinson
262
Posted 19/09/2021 at 23:07:57
Ideal situation where can give Digne a rest on Tuesday, and let Nkounkou have a run out, oh hang on, after small leaving, we now have our back up left back, out on loan.
So Digne is going to have to keep fit all season, without a rest, or we do what we do at right back and slot someone in there out of position.
Whoever thought loaning Nkounkou out, was a good idea, needs to give their head a wobble.
Lester Yip
263
Posted 20/09/2021 at 05:47:41
After letting the emotion calm a bit, I watched the replay again. The performance was not as bad as the final score suggests.
1) The game was quite equally contested for 65 mins. They have more possession, but possession doesn't mean too much these days and we had our chances.
2) Rondon did not play poorly. His touch from Godfrey's cross at 3:30mins was nicely setup for a shot. Just the defender was aware and quick enough to tackle. He's got a second chance that Gray set him up. Right before he got there the defender checked him (good defending) so he wasn't got a good momentum to reach the pacey cross. There were a few times he held up the ball well and bring others into play. As a backup and a freebie, I am happy with what I've seen. With more time to gel and better match fitness, he will be very useful.
3) It's just my theory. With four games played and won 3 and drew 1, Rafa knows he's got some buffer to test something out. He's changed things a bit. Let Richy and Piggy to "rest" and let other players have a go (Begovic and Rondon). Also letting Davies, JJK, Gomes to have some game time and see what they can do when the game was beyond chasing.
From team defending perspective, I think the team did ok most of the time. I am disappointed with Digne. I've been saying his set-piece / crossing ability is over-rated when comparing with other specialists in the game. He's about work rate and determination.
Craig Walker
264
Posted 20/09/2021 at 11:14:05
Agree with everything Darren says @260.
I hate seeing Everton lose but I wasn't too despondent on Saturday. I thought we did alright and showed a bit more than some of the insipid performances last season. Villa are a good side and have invested the Grealish money wisely. Rafa can work on the defensive mistakes.
The key is whether we can beat QPR and Norwich. If we falter in those games then we're back to crisis-Everton, with a visit to Old Trafford looming. We are only ever 2 bad results away from doom and gloom.
Mick O'Malley
265
Posted 20/09/2021 at 14:24:04
Norwich up next in the league so we should get back on track with a win as Norwich have lost their last 15 Premier League games, stretching back to the season they were last relegated.
But we know very well what usually happens when a team or player has a bad streak to break – Everton usually oblige. Hopefully Rafa can get them fired up again and we bounce back with a resounding win.
Kevin Molloy
266
Posted 20/09/2021 at 14:48:38
Lester yes, interesting. Always worthwhile looking at the game again after the red mist has receded.
Danny O'Neill
267
Posted 20/09/2021 at 14:52:29
MICK!!!!
David Hayes
268
Posted 20/09/2021 at 17:29:36
What happens if DCL and Richarlison get injures at the same time.. ? We have no strikers. Oh wait hasn't this been the case since way, way back. And full backs same thing. Absolutely criminal squad recruitment for Brands and co. to have allowed this squad to remain at this no cover level for so long. We are now totally boned.
---
Add Your Comments
In order to post a comment, you need to be logged in as a registered user of the site.
Or Sign up as a ToffeeWeb Member — it's free, takes just a few minutes and will allow you to post your comments on articles and Talking Points submissions across the site.
---
© ToffeeWeb