Report
Boring Winter Snoozefest as Blues spurn important win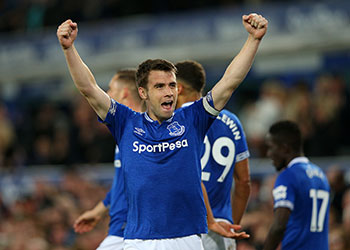 Seamus Coleman remains sidelined by his troublesome hamstring problem and plays no part in today's trip to Burnley in the Premier League.
Everton travel up the road to Burnley this lunchtime looking to rebound from the defeat to Leeds last time out and keep pace with the pack of clubs above them in the Premier League table.
After considerable angst at Carlo Ancelotti's selection last week, the Old Master resolutely refuses to see sense and continues to confound his critics, ignoring again claims that Neils Nkounkou should be given a run-out at left-wingback, with the experienced Fabian Delph selected in his place. This may allow Alex Iwobi to return to his favoured right-wingback role in the hopes of him reprising his excellent performance at Fulham 2 weeks ago.
And it means no room in the starting XI for Tom Davies, who joins the perennially disappointing Sigurdsson, Bernard, Gomes and Tosun on the bench, along with last week's captain, Mason Holgate, who now presumably needs a rest, with Mina preferred to partner this week's captain, Michael Keane. Still no sightings of other promising youngsters, Anthony Gordon, Jonjoe Kenny, Jarrod Branthwaite...
The home side kicked off in freezing winter conditions with Everton wearing their Brazilian style blue and amber strip. Iwobi was into action down the right but possession was lost. Brady took a pot shot from distance and Pickford, sleeping, allowed it to fly inside his right post. Ho-hum.
Everton tried to respond, playing out from the back, but so methodically, ponderously slowly, it would take a lot of recycling work before James saw a chink but his shot ricocheted off a defender. The play became scrappy, with Burnley pressing for the ball and forcing poor turnovers from the likes of Allan.
More dreadful playing t ut saw Pickford's throw out intercepted well by and returned with interest, only for Godfrey to intervene. A better move saw Iwobi cross forcing CL to overstretch, Pope preventing the goal. Iwobi overlapped nicely again but his cross this time was too close to Pope.
A moment of magic from James and his brilliant crossfield pass to Richarlison bamboozled the defender and was worth a goal but the angle was too narrow and the chance was wasted. At the other end, Brownhill tried his luck with a shot from outside the area that was narrowly wide.
Iwobi showed some fine persistence until sandwiched illegally. James playing the free-kick short. Keane tried to feed Calvert-Lewinwith a deep lob but the striker wasn't getting much joy. Delph then pulled up after a burst of acceleration and signalled for a substitution, Gomes coming on in midfield, with Godfrey switching to left-back.
Doucouré got a run thru the middle, playing in Calvert-Lewin, who won a corner but nothing came of it. Iwobi tried to create down the right again but put a fraction too much on the pass to Calvert-Lewin.
Richarlison saw a chance to advance and shoot but his execution was lacking as it screwed off his foot and well wide. Iwobi tried and failed to keep-ball and Burnley switched quickly to attack and a corner, off a vital interception by Keane. Pickford punched well but James spoilt a fine counter with a very poor advance pass.
Richarlison crossed well for Calvert-Lewin, Tarkowski glancing it off his head. Nothing again for Everton from the corner. A mix-up with Keane on a long Burnley clearance allowed Wood to shoot but Pickford had come out very well to anticipate and block superbly to prevent the second goal.
Gomes got forward down the left but had strayed offside. He was then under scrutiny from the ref for an accidental forearm smash on Brownhill, but no punishment forthcoming. Another Everton attack through Iwobi fizzled out as the first half entered added time. Richarlison got forward and played across the perfect ball for Calvert-Lewin to tap in for a very important equalizer. They went for another but it wasn't to be as the ref blew for half-time.
Everton continued to push for a second after the restart, with shots from Richarlison and Gomes desperately blocked by Burnley defenders. Better approach play saw a fantastic shot from James that brought a tremendous save off Pope. The attack resumed through Richarlison but his cross was wayward.
Burnley drew Pickford out of his area and then took him out but no foul, said the ref as Everton scrambled to prevent a shot on the open goal. The game was there for Everton to take control of but they resolutely refused to do it, much to Ancelotti' frustration, with sloppy balls given away, or recycled hopelessly back through Pickford.
A brave Keane pass got things moving down the left and led to a corner but it was easily repelled. James was trying and getting sloppy with his passing, but nothing was really happening on the field as the standard on-hour sub moment approached with no changes in the offing.
A Burnley corner was seen off by Calvert-Lewin as the pace of the game if anything got slower. James wanted more space but was always well hemmed in. Iwobi got lots of time and space to pick his cross but James again could not dig it out and Wood went over Gomes's back landing awkwardly.
EVerton just refused to grab the initiative, and when Burnley got a free-kick, Brownhill tried to power it home but it was deflected out for a corner that was well defended. Barnes almost sneaked in but Mina blocked it behind. From the corner, there was something approaching a rapid counter but it slowed with Iwobi and stopped with Gomes as he shot high and wide. Sigurdsson replaced Doucouré.
Into the last 10 minutes, Burnley won another corner, and Pickford watched it all the way and pulled off a fine reflex save on the line to deny Wood. Cenk Tosun was the final masterstroke from the Wiley Eyebrow Raiser, given all of 2 minutes to rescue this boring winter snoozefest.
Everton should have won it but expecting Sigurdsson to score from a brilliant James Rodriguez ball with only Pope to beat... it was not to be. Burnley had there own chance at the other end as the game descended into an episode of The Keystone Cops.
Scorers: Brady (3'); Calvert-Lewin (45+3')

Burnley: Pope, Lowton, Tarkowski, Mee, Taylor, Brady (86' Benson), Westwood, Brownhill, McNeil, Wood, Rodriguez (75' Barnes).
Subs: Peacock-Farrell, Pieters, Vydra, Long, Dunne.
Everton: Pickford, Godfrey, Mina, Keane, Iwobi, Doucouré (80' Sigurdsson), Allan (89' Tosun), Delph (29' Gomes), Rodriguez, Calvert-Lewin, Richarlison.
Subs not Used: Lössl, Holgate, Davies, Bernard.
Referee: Anthony Taylor
VAR: Mike Dean

---
Reader Comments (330)
Note: the following content is not moderated or vetted by the site owners at the time of submission. Comments are the responsibility of the poster. Disclaimer
Jim Harrison
1
Posted 05/12/2020 at 11:37:58
What's happened with Robin Olsen? Not on the bench again.
Paul Birmingham
2
Posted 05/12/2020 at 11:39:00
For me, Delph starting is a concern and I hope he proves me wrong.
Maybe he's put Mina in for Holgate due to the expected high-ball barrage but, injuries aside, it looks like horses for courses.
Gonna be a massive battle today and psychologically a massive game bearing in mind the Christmas fixtures.
Hopefully no more injury casualties today. Take a win ugly, but it must be a win.
Clive Rogers
3
Posted 05/12/2020 at 11:45:32
Mina and Delph are a worry defensively. It's no good having the height if you are in the wrong position when the ball comes over.
Holgate needs games to get back to where he was last season.
Delph didn't look comfortable at left-wingback when he came on last week.
What has happened to Olsen?
David Cash
4
Posted 05/12/2020 at 11:50:51
Burnley was my first away game. They had a cracking team in the mid sixties
Players like Ralph Coates. Andy Lockhead. Willie Morgan had them challenging at the top end of the table.
Thankfully they"re nowhere near that good these days.
3-1 to the boys In blue.
Ernie Baywood
5
Posted 05/12/2020 at 11:53:03
Captain last week dropped this. Our best performed wing back last week was subbed and now benched. Delph on the pitch. Nkonkou and Kenny nowhere near the squad. No Gordon. A formation that isn't typical for us and doesn't look good being persisted with.
So little of this makes sense to me. If this was a team that was stinking the place out every week I'd be calling for the manager's head, regardless of his level of experience. But we're not consistent enough to either do well or not each week. We're up and down.
Basically. Dunno. Hope we win.
Frank Sheppard
6
Posted 05/12/2020 at 11:54:58
Is that 3 or 5 at the back ?
Alan J Thompson
7
Posted 05/12/2020 at 12:01:37
It is rumoured that some of them have been kicking the ball in the wrong direction at training so we will defend deeper and spread wider to ensure it isn't repeated. May be nostalgia is what it used to be.
Jason Li
8
Posted 05/12/2020 at 12:08:50
Let's see if young McNeil is one for a summer buy? Good crosser of the ball too. However, if Nkoukou could later develop a cross as good as Digne, that would be a massive step in his development.
Ideal: Goals, and rest some players @ 70 mins+ for the Chelski game.
Might suit Siggy this match later on as they're not as pacey as Leeds, can rest one of our key players. So once again, we need him to play his part and controversy or uproar expected.
Steven Astley
9
Posted 05/12/2020 at 12:09:50
Olsen must have had a falling out with Carlo. I don't blame him either, I'd go ape shit if you brought me all the way from Italy to warm the bench for that waste of space we call our number 1
Brian Wilkinson
10
Posted 05/12/2020 at 12:10:01
That's it for me today, I'm not watching the same old round pegs in square holes shite, same old faces on the bench as well.
Enjoy the game chaps, Carlo can stick that selection right up his arse, sick to death of certain players picked or included on the bench, while others are omitted.
Rant over

Tony Twist
11
Posted 05/12/2020 at 12:10:12
On the face of it the team picked should be enough to win this match. However it is now time to question Ancelottis decisions, he insists he isn't here to develop the youngsters, he is here to win matches. Every time he doesn't, he should come under scrutiny. I have always been a judge someone by what they do for you and as far as I'm concerned Ancelotti is on par with Silva for team decision making. Not good enough.
Stephen Brown
12
Posted 05/12/2020 at 12:14:16
I'm fully behind Carlo but this really should be seen as a must win game.
It's all a little too comfortable at the moment. Win, lose or draw most of the players are guaranteed their spot!
Some of the serial failures should have been jettisoned by now but they still seem to get a pick!
Dave Abrahams
13
Posted 05/12/2020 at 12:14:57
Holgate dropped and those two big dopes Mina and Keane playing, well it looks like defending deep, very deep and trying to pinch a goal on the break, Moyes with an Italian accent.
Come on Carlo make a fool out of me today, I'm depending on it!!!
Neil Lawson
14
Posted 05/12/2020 at 12:18:02
Deserves to lose. Disgraceful.
Kevin Prytherch
15
Posted 05/12/2020 at 12:21:22
Completely baffled for the third game running. We can't play this formation with Rodriguez in the team, it becomes a 5-2-3 and we can't control the midfield.
I'm not calling for Ancelotti to be sacked yet, but I am increasingly disillusioned with his selections. We should be controlling this game and be looking to put 3 or 4 past Burnley, instead we have a back 5 and an isolated midfield, which leads to an isolated front 3.
Our only hope is an early goal, so Burnley play into our hands.
Stephen Brown
16
Posted 05/12/2020 at 12:21:39
I hate 12.30 Saturday games as your weekend is ruined three hours earlier than normal!
Tom Bowers
17
Posted 05/12/2020 at 12:22:21
Anything less than a win today against this lot will surely signal the red flags.
No more excuses Carlo.
Stephen Brown
18
Posted 05/12/2020 at 12:24:02
Kevin
You're right! And it's made worse by 2 wings backs that are not really wing backs who don't know the role!
I hope it's Godfrey right back, Delph left back in a 4-3-3?!
Karl Jones
19
Posted 05/12/2020 at 12:25:55
That defence looks all over the place before we've even kicked off. I cant understand playing people out of position over and over when it obviously doesnt work. It gives Burnley weaknesses to expose. If they show the expected determination and fitness, there's only going to be one winner here.
Paul Smith
20
Posted 05/12/2020 at 12:28:05
Ffs we have both our full backs injured and unproven replacements in the squad. Delph has experience at left back and Iwobi can play on the right, Mina will nullify their aerial threat. Kenny is crap and Nkounkou was Shite at Newcastle. Burnley shouldn't trouble us down the wings so chill guys.
Ciarán McGlone
21
Posted 05/12/2020 at 12:29:20
5 man defence worked last week.. sure why not!
Kevin Dyer
22
Posted 05/12/2020 at 12:31:10
If Delph gets injured who is going to slot in on the left - Iwobi?
Alan J Thompson
23
Posted 05/12/2020 at 12:33:35
Fiddling around again!
Ciarán McGlone
24
Posted 05/12/2020 at 12:33:41
Took two minutes for that crap set up to be exposed
Kevin Dyer
25
Posted 05/12/2020 at 12:34:42
Hmm, wide open in the centre again and JP again beaten easily from range. Awesome start.
Ernie Baywood
26
Posted 05/12/2020 at 12:37:16
Maybe playing a deep back 5 and a front 3 is suicide in midfield?
Personally I always believed the game was won and lost in midfield, but what do I know? I've never won a major league title.
I'm looking at my screen and Doucoure has gone wide. Allan doesn't have an Everton player within 40 metres of him in any direction. This is madness.
Brian Wilkinson
27
Posted 05/12/2020 at 12:41:37
Paul@20 you were saying?, have a read of my post @10
Kevin Prytherch
28
Posted 05/12/2020 at 12:42:51
What's the point of having 3 centre backs to pass the ball around, when we could have 3 midfielders who are actually expected to pass the ball around?
Ciarán McGlone
29
Posted 05/12/2020 at 12:42:59
I don't care how much our manager has won. Persisting with a set up we clearly don't have the personnel to accommodate is simply arrogance.
Kevin Dyer
30
Posted 05/12/2020 at 12:58:25
Gotta say if I could anticipate the possibility of Delph getting injured, then Ancelotti should have. Another round peg situation here.
Alan J Thompson
31
Posted 05/12/2020 at 12:58:48
Well, he nearly lasted half an hour.
Ciarán McGlone
32
Posted 05/12/2020 at 13:00:31
Took an injury to force to a sensible formation.
Bill Fairfield
33
Posted 05/12/2020 at 13:01:13
What a waste of time and money Delph has been,poor,poor signing couldn't anyone at the club see he was alway injured at city
Kevin Dyer
34
Posted 05/12/2020 at 13:16:31
Poor first half. At least we are out of that bad 3-4-3 though.
Ernie Baywood
35
Posted 05/12/2020 at 13:20:56
Formation immediately looked better even if there are two players out of position at full back.
Not rocket science is it? We've actually got a midfield who can defend a bit, and give us an option when we play out.
The rest just comes down to whether we are better than Burnley, as opposed to giving them a head start.
Is it bad I was pleased to see Delph grab his hamstring?
Alex Gray
36
Posted 05/12/2020 at 13:21:38
Thank god we have Dcl. I'm starting to get a bit worried about James to be honest. Been ineffective again for me.
Justin Doone
37
Posted 05/12/2020 at 13:26:11
King Carlo is a genius!
Playing Delph at wing back just to ensue he's injured before the January transfer window so he can bring in a quality left back.
Always 2 steps ahead that man.
Danny Broderick
38
Posted 05/12/2020 at 13:26:48
Terrible team and bench selection. Why no JJK or Nkounkou on the bench? Has Delph ever played 90 minutes for us? Manager left himself with no cover or options to change the system. We don't deserve to be level at half time.
Jay Wood
[BRZ]
39
Posted 05/12/2020 at 13:27:29
Amazing. Possibly as poor a half of football we have played all season and we are level.
Another goal conceded in which the opposition didn't have to work for it. No problem with trying close passing to play through the opposition, but NOT in the opening two minutes around your own penalty area. Put us on the back foot against a Burnley side who specialise in defending one goal leads.
We've got forward well enough and had more attempts than them, but the poor close control and underhit passing means we have no fluency or building up a head of steam.
One piece of quality (and good referring in not buying the Burnley player going down under Allan's challenge) between Allan, Richy and Dom somehow sees us go in level.
I really hope this is one of those Jekyll & Hyde games in which we are terrible one half and world-beaters in the other.
Oh! And a great save by Pickford at a key point in the game to ensure we didn't go 2-0 down.
Paul Smith
40
Posted 05/12/2020 at 13:33:07
Awful at the back and Allan having a mare. I'm not giving up on Ancelotti, the mentality has to change so I'm starting with me. The live forum celebrating Delphs injury was a new low point even for the live forum.
Kevin Prytherch
41
Posted 05/12/2020 at 13:35:52
Who'd have thought it...
We switch to a back 4, put 3 in midfield and play better.
It's not like we've ever tried this 4-3-3 formation or had any success with it.

Christy Ring
42
Posted 05/12/2020 at 13:38:01
Delph's injury forced Carlo to change the formation, which hadn't worked against Leeds, and he still persisted with it today, now we look a lot better side, square pegs in round holes doesn't work. I have never rated the injury prone Delph, a total waste of money, who was constantly injured at City. A huge mistake, not alone playing him, but not even having Nkounkou on the bench.
Gary Willock
43
Posted 05/12/2020 at 13:56:26
I keep trying to excuse Carlo Ancelotti, but it's getting really impossible to keep doing it.
In the summer *someone* made a decision to sign a FOUTH right footed centre back instead of wingers, a new first choice right back, or experienced cover at left back. Someone also made the decision to let Walcott and Kean leave.
He's also now making decisions that include playing a 'wingback focused system' with no actual specialist wingbacks available! At least not in the left anyway, where he's made the decision to play an ageing crock there instead.
To confound that, there's the decision to have 3 centre midfielders on the bench, with no natural left footed player anywhere near the team. We could also moan about Siggy and Tosun ahead of some youngsters, but enough others are pointing that out too.
These seem to be very poor choices, indicative of a manager who seems to be too comfortable in repeating the poor decisions.
IMHO he needs to:
- Play 4 at the back. If he has to, then use Holgate on the right and Brathwaite on the left.
- whilst there are no first choice fullbacks fit, include at least one of Nkounkou, Kyle John, Small on the bench, and give them a go in unlikely even Jarrod or Mason let us down.
- play 3 in front of the 4. Gomes, Doucoure and Allan is much stronger than just Doucoure and Allan. Iwobi and Davies could do well in a 3 as well. If Gbamin gets back he'll be ideal as a holder and shot blocker here too, but consider Mason and Godfrey for the role too maybe.
- when James gets inevitably goosed at 60 mins, put Iwobi in there, or move Richie across and bring Gordon or Bernard on.
Anyway, who am I to question a man who's won so much. Maybe the time to judge is at the end of the year, but I'm genuinely flapping about the next 4 weeks of very tough matches. No points today abs we could drop like a stone.
Ciarán McGlone
44
Posted 05/12/2020 at 14:20:24
Our movement, both on and off the ball is frankly non existent. That is the major problem here. Hesitant and lazy.
Only positives from that were Gomes and Iwobi.
Doucoure is so bad I actually welcomed the introduction of Sigurdsson.
Alex Gray
45
Posted 05/12/2020 at 14:26:22
Poor. Iwobi and Gomes did well. Our movement is so so poor. We're a mid table side.
Ernie Baywood
46
Posted 05/12/2020 at 14:27:19
I'm not seeing any positives in Iwobi. I think we've run out of positions for him. Unless he can play in goal.
It shouldn't be a surprise that full backs get plenty of the ball. It's what they do with it that matters. Iwobi's end product is poor. He's just not much of a footballer.
As for the rest, who the fk knows anymore. There's endeavour but we're so hamstrung by poor selections that it's hard to judge anyone.
Carlo needs to pull his head out of his arse and make some of the more obvious decisions. I find it hard to believe that the team aren't thinking "wtf is he doing?" every week when he announces the team.
Phil Wood
47
Posted 05/12/2020 at 14:28:15
Substitution at 95 minutes
Duncan for Carlo
Alan J Thompson
48
Posted 05/12/2020 at 14:28:54
The midfield looked a lot better with Gomes and Iwobi had a good game out wide but we still somehow seemed to have too few players in the box when attacking. Difficult for the uninitiated to know which of those teams is in the relegation zone.
While he comes in for criticism, Pickford kept us in the game while his opposite number also made a couple of really good saves.
Ian Bennett
49
Posted 05/12/2020 at 14:30:15
We made them look like Brazil. We are one of the easiest teams in the league to play against.
Passing is dreadful, defend like statues. Chsmpions League - you're having a laugh.
Tony Twist
50
Posted 05/12/2020 at 14:31:33
Truly second rate. The only thing this club is good at is wasting money. Another manager who can't see the wood from the trees.
Jonathan Tasker
51
Posted 05/12/2020 at 14:32:21
Six games
One win
Taxi for Carlo
Clueless
Tom Harvey
52
Posted 05/12/2020 at 14:32:21
This was one of those games there for the taking, we didn't have anyone who could grab it by the scruff of the neck and win it for us.
We have players who considering by their pay should be able to do this, but ultimately it was a fair result, we were only as good as Burnley.
Gavin Johnson
53
Posted 05/12/2020 at 14:32:39
It's bad when you want your players to get injured but I was actually relieved when Delph went off and it forced Carlo's hand to change the formation. We looked a different side for the rest of the first half and absolute proof that we cannot persist with a 3-4-3. I think we ran out of puff (fitness issues?) after the early stages of the 2nd half and it then it always looked like a draw. Disappointing, but we do look like a team befitting of 7th place.
Patrick McFarlane
54
Posted 05/12/2020 at 14:35:26
A point gained given the first 40 minutes but 2 points lost given our expectations and the relative ordinariness of Burnley.
Watching the game as a whole that memorable commentary for Brazil's 4th goal in the 1970 World Cup final sprang to mind "they seem to take it in turns", however, our midfielders seem to take it turns to play poorly during any given 90 minutes.
Gomes in my opinion was poor, giving the ball away more than the much-maligned Tom Davies usually does. Siggy had one big opportunity to win the game but fluffed it, and it was the only thing of note that he did during his brief cameo.
We have issues when our playmaker is Iwobi and not Richarlison or James. The lack of clear-cut chances made in the second-half is a concern as the front three aren't knitting together like they did in the opening months, Richarlison, in particular, seems less interested than he did before the international break. There were also occasions when the front three went for their own personal glory rather than picking out a team-mate in good positions.
We face a severe test next week against Chelsea, which is why I'm disappointed that we didn't go for Burnley with more gusto.
Dean Cooper
55
Posted 05/12/2020 at 14:35:29
Thought Mina and Keane defended well.
Iwobi and James great in patches.
Doucouré MotM, he was everywhere once we switched to a three man midfield.
Pickford made a couple of crucial saves again, but I've got to say, don't think Brady would beat Pope from that distance on his weaker foot.
Now we've all seen it doesn't work for the 3rd or 4th time this season, can we just revert to a back four and put proper players in there for the rest of our supporting days?!
George Cumiskey
56
Posted 05/12/2020 at 14:35:57
How embarrassing played for a draw against Burnley, Carlo out thought by Dyche his tactics were again mind boggling.
Hugh Jenkins
57
Posted 05/12/2020 at 14:36:13
Justin (37), many a true word, as the saying goes.
Kevin Dyer
58
Posted 05/12/2020 at 14:37:35
Not great at all. Burnley are a well-organized team of average/poor players and they matched us.
First off, even Ancelotti has to consign that formation to history. We stunk until Delph went off and likely go on to lose without the change. Yes, I know Conte won the league playing wingbacks but it's his preferred setup (Inter are playing it now). Doesn't suit us at all. Even with a right-footed centre half and winger playing fullback we looked better in a 4-3-3. There's no debate any more.
Ernie Baywood
59
Posted 05/12/2020 at 14:37:36
I think Carlo is being out thought by Carlo, George.
He's making decisions he just doesn't need to make.
Derek Thomas
60
Posted 05/12/2020 at 14:38:59
Everton and Joe Anderson both got out of jail today
Andy Walker
61
Posted 05/12/2020 at 14:40:53
I'd love to know how many crosses Iwobi attempted today and how many found an Everton player. 15-0? 20-0?
Kevin Molloy
62
Posted 05/12/2020 at 14:41:13
Yes, Carlo, I know Crosby.. Its a fucking dump, now get your fucking finger out and start training these twats rather than leaving it to your no mark current bun. Cos if you think this was bad, just wait until the end of the month.
Ian Riley
63
Posted 05/12/2020 at 14:41:31
What the hell did Carlo say at half-time?? They came out as less interested as the first half. No urgency and no desire to win. That is down to Carlo. Your paid mega bucks to get results. We are back to the previous 3 managers style and desire.
Yes we have better quality than burnley but without work rate we have nothing. Those who think we are to good for moyes or allardyce take a look. Are we any further forward than when they were in charge?
Hugh Jenkins
64
Posted 05/12/2020 at 14:41:47
Am I alone in thinking that the strategy of the last few weeks is a deliberate one by Carlos?
Is he saying to the money men - "Yes, I have a large squad of expensive players - but they are, in the main, not up to the task - as you can see form the results we are getting when I use them. Please open the purse strings for January'?

Brian Williams
65
Posted 05/12/2020 at 14:41:52
Poor in every way imaginable. But for Pickford we could have easily lost that as he made two outstanding saves.
The play is slow and laborious and lacking in any adventure, intensity or bravery.
The number of unenforced errors and misplaced passes was unacceptable too.
I really don't have a clue how it's gone so wrong and worse still don't have any confidence in us getting it right any time soon.
They were a side lacking in confidence and goals so we gift them one to solve both their problems and then proceed to play fucking walking football.
The players, to my eyes, look neither fit or motivated.
Shocking performance.
Oh, throw in lazy and lethargic for good measure.
Kevin Dyer
66
Posted 05/12/2020 at 14:45:48
The sack Carlo comments are idiotic but I doubt those making ludicrous calls like this read anyone else's comments anyway.
Also we weren't lucky, the least we deserved there was a draw. We got caught cold but were much the better team after the formation shift.
Alan McGuffog
67
Posted 05/12/2020 at 14:47:06
Here's hoping our much vaunted new scouting team have got replacements lined up for DCL and Richie. Because as sure as Chelsea will hand us our arses these two will be away next summer. Why the hell would they want to stay ?
Steve Brown
68
Posted 05/12/2020 at 14:48:27
In the pre-match thread, I said simplify and play a back four with Nkounkou and Kenny. Instead, he chose a back three and we ended up with Iwobi and Godfrey at full-back when Ancelotti was forced into a four.
Until Gomes came on, our two central midfielders were out-numbered again, not helped by their terrible passing in the first half. We had no pace on the bench at all, so could not stretch Burnley whose defence is not quick.
Another poor managerial performance from Ancelotti. Since the Derby, he has lost the plot frankly.
Derek Thomas
69
Posted 05/12/2020 at 14:54:49
Chelsea will totally rinse us on this form and the media will all be doing Everton - Chelsea 12month anniversary then and now pieces.
Michael Kenrick
71
Posted 05/12/2020 at 14:57:38
Carlo Ancelotti's take.
"We were quite good after a difficult start. we changed the shape, it was not easy. it's a draw that helps us move a little bit up the table. of course we wanted to win and had opportunities. one at the end. we have to accept the result. mentally we suffered after the goal but we came back and at the end we played a good game. we were more comfortable with three midfielders. Jordan is back. he has a lot of quality. for him it's important to stay mentally in good condition, fit and motivated. it was a difficult game for Dominic Calvert-Lewin but when it came he was ready. I think we played quite good. we wanted to win but a point is acceptable."
Not to me it isn't, Carlo. So lacking in intensity and desire. The team is starting to play like you, slumming it on the sideline and raising an irate eyebrow now and again, rather than getting stuck in and brushing aside these no-marks who should be cannon fodder for a man of your fantastic but now sadly faded reputation.
Justin Doone
72
Posted 05/12/2020 at 14:58:02
A draw was a fair result but in terms of clear cut chances Burnley had more.
Numerous times they were gifted possession or won it back high up the pitch and broke quickly with a simple through ball or ball played into space.
Good tactics against our slow Central defenders who did well considering.
My main grief isn't against formations or starting line ups, its the amount of times we fail to pass the ball to a team mate 10 yards away.
Play it simple, play it forwards even if it's wacking it 50 yards into space rather than backwards or trying the impossible pass through an opposing player.
I'll let everyone's else moan about the team and subs which were very poor again.
Kevin Molloy
73
Posted 05/12/2020 at 14:58:55
We've been beaten four times and drew once out of the six easy games we had coming into the month from hell.
will he make it to New Year? seems crazy to ask the question, but we could EASILY be looking at 9 losses out of 11.
Derek Knox
74
Posted 05/12/2020 at 15:03:15
Another winnable game gone West, all respect to Burnley they smelt a result from the start and went for it. When you look at how much Burnley have spent in the Transfer Market compared to us and if you were a complete neutral and didn't know who was who or what, which team would they guess had spent the most today ?
Joe McMahon
75
Posted 05/12/2020 at 15:03:27
I honestly don't know who can turn this cock-arse shambolic club around. Every season is the same. I'd rather have Lookman and Moise Kean, didn't want them to go. But the bigger picture decades after our last trophy, I can't see us ever competing again. Same Hope's dashed every year before Christmas.
Mike Powell
76
Posted 05/12/2020 at 15:04:31
Woeful performance, absolutely awful no other way to put it, This was Burnley who have only scored four goals before today, Don't know were our next win is going to from. Am done with this crap, don't know why I bother
Jim Bennings
77
Posted 05/12/2020 at 15:04:59
I'm quite surprised to hear that Ancelotti thinks a point is acceptable, given the money that Moshiri has invested at this club I'm gobsmacked how results and performance levels like today's against a team in the bottom three is deemed "acceptable".
Only at Everton after four years of prolonged massive spending could a team/club become worse.
I don't want to blame Ancelotti but let's be honest, we have a team of international players, on paper they should be producing better than they are right now.
The manager doesn't seem to have any kind of playing style in place and couple that with them still looking so unfit, its weird because a year in we should now be seeing both of these things implemented on the side.
As I say it just seems that at Everton these days mediocrity is acceptable, is Moshiri happy with that or is he not all that arsed, who knows but you couldn't see it being acceptable for a club like Spurs or even Wolves or Leicester to spend so much money yet have such low aspirations.
Jay Harris
78
Posted 05/12/2020 at 15:08:25
The good news. - Mina snd Gomes had their best game in ages.
The bad news- Carlo continues to mystify with his team selection. No Nkounkou or Gordon even on the bench.
To bring Sigurdsson and Tosun on shows the shortsightedness.
It's either that or he is being told to put players in the shop Windows otherwise what sense does it make.
Another bad day at the office Carlo. You are gradually losing the faith of your supporters.
Kevin Dyer
79
Posted 05/12/2020 at 15:08:47
#63 Ian - than Alladyce? Yes, Ian we are much better, you must have a short memory if you think otherwise.
As for the team, we're inconsistent and underperforming. Ratings:
Pickford - 7 some good saves, but again beaten from range and looked uncomfortable with high balls.
Godfrey - 8 stalwart effort at left-back, very comfortable. Would have no problem seeing him line up there again.
Mina/Keane - 7 solid.
Iwobi - 7 our best player when at wing-back, did OK at fullback, unexpectedly. Final ball needs work.
Delph - 5 OK defensively but offered nothing going forward.
Allan - 7 started very poorly, mistake for their goal, improved a lot and instrumental in our equalizer.
Dacoure - 7 solid performance
Rodriguez - 7 couldn't get involved until we changed to a 4-3-3, effective thereafter. Could have had a goal and assist.
DCL - 7 took his only real chance we'll, isolated early on, starved for quality service from wide
Richy - 6 provided the assist but struggled to make an impact otherwise, similar to last week.
Gomes -7 decent cameo last week but impressed today. Looks fitter, stronger and dare I say quicker? Used the ball well, carried it and generally improved our midfield by about 100% Looks like the player we brought in on loan.
Sigurdsson - 6 great save from Pope to deny a winner, couldn't have done any better really. Only limited involvement otherwise. Impact sub if he is still here in Jan.
Tosun - 4 the invisible man. Only a cameo but as an emergency late sub I'd rather see one of the under 23s.
Simon Dalzell
81
Posted 05/12/2020 at 15:09:28
Spot on Michael (#71). His acceptance of such dross is even worse than the performance. His team selections and tactics (lack of) are baffling.
Alan McGuffog
82
Posted 05/12/2020 at 15:12:33
Jim..." these days " ?
James Head
83
Posted 05/12/2020 at 15:15:37
What's Ancelotti playing at his selections are just fucken baffling. If one of the previous managers had overseen the shambles that the last two games have been they'd have been torn a new one.
The reluctance to bring in two young natural full-backs and give the team some balance is pig-headed pedantic rubbish. I know the squad is littered with over-the-hill plodders and Championship standard millionaires but that team today was unbalanced, shapeless and slow beyond belief, just go 4-4-2 from the start and try to win the fucken game.
ps: Richarlison stunk, looks totally disinterested and no doubt wants away from this Titanic of a club, I expect Calvert-Lewin will be away too as soon as we are approached by a more "ambitious" club, Utter shite!
Stan Michaels
84
Posted 05/12/2020 at 15:16:30
Gutless. Boring to watch, easy to play against and clueless.
Pete Swan
85
Posted 05/12/2020 at 15:17:10
Chalk one more up for the idiots here. And I have by the way read all of the comments in this string. Forget about previous glories, at this moment in time, Carlo Ancelotti is a very poor manager. Bizarre team selection, piss poor preparation and tactics and the sort of displays that got the last four managers the sack. His continued use of tried and failed players and playing other players out of position constantly is disgraceful. He is being payed a lot of money to deliver results and he is doing the opposite. Not one single player looks better now than before he came here and even the players who did show promise in the early few games realise they are on easy street and have gone backwards. I would not be at all sorry to see him go.
Ian Carter
86
Posted 05/12/2020 at 15:25:24
We are really missing Digne and Coleman. Without them making their runs to stretch the defense, it leaves Richarlison and Rodriguez bottled up with no space to make plays. We need to play a back 4 for the team to work. We need to put Kenny and Nkounkou on until the other two are fit. Without the fullbacks making overlapping runs to stretch the defense, we will continue to look boring with no real chances on goal. I love The Eyebrow but he needs to realize the need for a back 4 and go back to it. Hopefully sooner rather than later!
Patrick McFarlane
87
Posted 05/12/2020 at 15:28:30
I understand why a couple of posters are saying that Carlo is merely pointing out how poor his squad players are and by choosing the teams that he has in recent weeks, he's sending a message to the board, but it's complete tosh,
Carlo's job is to choose the best available players to him and for him to pick a system that suits those players. If this current form continues from now until the new year, Carlo won't have to worry about the strength of the squad because he'll be doing something far away from Goodison.
Even if it was true that Carlo is 'sending a message', the board is usually reluctant to spend money in January plus we'd have to sell a player in order to purchase one.
The youngsters could have been given run-outs in the last few weeks, even if only the cameos given to the likes of Siggy et al, which may have given them the confidence to play against the better sides which await us this side of Christmas. Putting them in now places unfair pressure on them and unless they are made of sterner stuff than the 'elder statesmen' they are being set up to fail.

Christy Ring
88
Posted 05/12/2020 at 15:30:46
I cannot understand Carlo's thinking. He more or less said in his press conference that the back three didn't work against Leeds, and starts the same formation again today, and to make it worse, he started Delph. I'd put Delph in the same category as Siggy, hopeless. This crap about looking good in training, Delph hasn't had a chance to look good, because he's constantly injured, and why didnt he even put Nkounkou on the bench? Iwobi looked good going forward, but he's not a full back, he can't tackle, if he doesn't trust Kenny, Holgate's has played full back. No one can fault Carlo's pedigree, but playing round pegs in square holes, is no different than Silva and Koeman. Gordon played well in the derby, and hasn't been seen since.
Dave Abrahams
89
Posted 05/12/2020 at 15:31:04
Brian (65), sums up most of what I wanted to say, especially Pickford's two terrific saves, one in the first half after Keane cocked it up again didn't know were he was, and Keane missed the centre when Wood made the header that Pickford saved Everton's bacon again, unbelievably Keane set Burnley up for the winner with a daft tackle that put the Burnley player with only Pickford to beat but screwed it wide, some very bad performances but none to equal Ancelotti's team selection, tactics and substitutions which get worse by the week, he's lucky Christmas is already fucked up this year or he'd make it worse for us Evertonians.
Anthony Jones
90
Posted 05/12/2020 at 15:32:32
This manager has the usual Italian mindset that experience and age matter most of all.
That may have been the case in Italy circa 2005.
Delph at left wingback should be strictly forbidden in his terms of employment.
Paul Jones
91
Posted 05/12/2020 at 15:33:07
In a post yesterday (like Steve Brown 68 ) said I hoped we reverted to the tactics used during our winning run rather than start as we did today. The second half with our utility defender playing left back and one player not in their preferred position worked better. Likewise should be the same against stronger opposition.
Conceding the ball and territory and playing on the break may be familiar to the manager but certainly not to the square pegs he puts in round holes.
If we began with the set up that suited the majority of players then probably would have won. Unless your a very good organised team with top players, if you set up to snatch a win then you normally get beat by one goal.
Alllan one of the players the manager knows well and bought looked a fish out of water in the. Likewise Doucore, they were the manages picks and look the part in their most suitable roles.
Playing with a back 3 when we defend and a back 5 when we attack is novel but as proven a recipe for disaster regardless of the opposition.

Rob Dolby
92
Posted 05/12/2020 at 15:38:38
It was never going to be a classic against a very average Burnley team. I thought the ref had a decent game not blowing for fouls when players where diving.
Quality wins games most of the time and Richarleson's pass to DCL for the equaliser and James nutmeg for Sigurdsson near the end where our only real moments.
I just don't see enough desire in the team to win a game of footy. Iwobi has improved but he lacks quality delivery. Thought Allen had his worse game in a blue shirt. I look at the bench and scratch my head at how we can change the game. Jjk must still be injured whilst Nkounkou must be an awful trainer. It's going to be a tough one next week.
Jonathan Tasker
93
Posted 05/12/2020 at 15:44:18
Can anyone explain substitutions like Tosun on 88 minutes ?
I couldn't care less what Carlo has done at previous jobs. He's way out of his depth here.
Danny Baily
94
Posted 05/12/2020 at 15:44:28
Stats suggest we were the better side. There are no easy away games in the premier league.
My concern is the tough run of fixtures we have coming up.
John Pierce
95
Posted 05/12/2020 at 15:48:53
Bang average. Which is damning considering the talent on the pitch. It's the small details which ruin the performance.
The start, we crawled out of the blocks, they were straight into us, forced a loose pass and to be fair to their lad, a really decent strike.
Instead of it being a wake up call, we trundled the ball around the back, for 20minutes. Every throw in or restart we ambled to and played at the tempo they wanted to. Any hint of pace on our play caused them plenty of problems, sadly it's only ever fleetingly came to light.
Delph epitomizes this mindset, he turns back, ponders and the moment he applied any pace into his game broke down. I'd seriously consider canceling the lads contract. Mina & Keane struggled all day against Wood despite the reason for their inclusion, they should be able to handle a long ball.
The last 15 of the 1st and first 10 of the 2nd we did up the tempo and really should have wrapped the game up. We then lost any interest and intensity and Burnley wound the game down, delirious with a point against the mighty Everton.
Ancelotti, selecting Delph was poor, again. I detest managers who repeat the same errors, this is a terrible look. His substitution of Gomes did work systemically but most of those players who are the talent in that team, we're rotten. James, Richarlison and Gomes, all stunk the gaff out and Allan tip toed around the pitch one booking away from suspension, and it showed.
Pickford, Godfrey, Iwobi and Calvert-Lewin all decent today and can rightly look at the rest and exclaim. WTAF lads!?
Pat Kelly
96
Posted 05/12/2020 at 15:49:15
Thrilled with that point. Ancelotti masterminded another fantastic result.
Gerry Ring
97
Posted 05/12/2020 at 15:50:44
This current form is that of bottom three. Getting picked because of impressing at training is horse manure. Match day is what counts and Gordon has proven himself to be good enough. Baines, in his present condition, would have been a better option than Delph today. We're a complete shambles at the moment. If we continue dropping points against relegation battlers, that's where we will be.It doesn't auger well.
Kieran Kinsella
98
Posted 05/12/2020 at 15:51:10
The annual period of angst is back. Next month defines our season, two cup games and all the big teams in the EPL. I pray for once we can get past mid January with something to hope for beyond a miraculous and improbable late surge for a Euro spot. I don't care what the hope is, league cup semi, top six, FA Cup, just something, anything to avoid the annual period of mourning where we countdown the days until the next transfer window.
Robert Williams
99
Posted 05/12/2020 at 15:57:08
DC 4, Who TF was WillieMorgan?
Don't recollect him having anything top do with the Burnley in the 60s - was he the fella with the 'magic sponge'?
Fran Mitchell
100
Posted 05/12/2020 at 15:57:24
Just so disappointing.
We're a mid table team. And we ain't going to be anything more.
DCL will sign for Utd, Richarlison will get his move to PSG. Digne will go too. And we'll still be bringing on Tosun and Sigurdsson.
Jason Wilkinson
101
Posted 05/12/2020 at 15:59:59
Reality is starting to bite. No matter what our expectations of the squad, transfers, manager and the owner. Everton are a mid table outfit. We need surgery. This is no easy fix and will take time. The biggest issue is mentality. Until Ancelotti can get some belief into the squad we will continue to wilt as we have against more determined opponents.
Pickford conceded from outside the area AGAIN!
Patrick McFarlane
102
Posted 05/12/2020 at 16:01:13
Robert #99
A winger, Morgan started his career with Burnley, making his first-team debut against Sheffield Wednesday at Hillsborough in 1963. He took over from John Connelly who was transferred to Manchester United and scored his first Burnley goal, when he scored twice in a Boxing Day demolition of Manchester United in a 6–1 win at Turf Moor. [Courtesy of Wiki]
He started at Burnley joined United in 1968 and returned to Turf Moor in the mid-seventies.

Robert Williams
103
Posted 05/12/2020 at 16:01:41
AG 36 re James - me too, not sure what to think certainly playing below his early standard with us. Perhaps Real M were right to dump him? Time will tell - who knows he may come good against lower Cup opposition.
Anthony Murphy
104
Posted 05/12/2020 at 16:04:49
In terms of Moshiri, Carlo is the Hollywood manager he wanted and he will keep him as long as he looks after his investment - keeping Everton in the prem whilst BMD gets built (if it does). Moshiri has probably re-evaluated the outcomes he's looking for since taking over and now will accept a suitable ROI once the stadium is in place
Andrew Ellams
105
Posted 05/12/2020 at 16:09:01
I wouldn't be overly disappointed if James was shipped out next summer. He's got plenty of talent but no guts for a battle. We're not a team that can carry somebody like him and would be better off with a right sided version of Richarlison.
Allan Board
106
Posted 05/12/2020 at 16:12:35
Just checked score, working at home again! So OK, should beat these, but its a point. Expect a better performance next week, but must admit there is no consistency in our play.
The enigma that is Everton continues, however just remember a lot of these players know that there not really wanted, just stop gaps till they are replaced.
No point in getting angry, unless we go bottom 3, Ancelloti isn't going anywhere. This transition will take longer because of the useless squad at Everton.
It's only footy too, we will all be facing real adversity in the coming months with covid, the economy, brexit etc and a possible recession so I will store my energies up for that.
But boy, there are some angry folks about! I will check back in a few weeks /months time, can't be doing with all the negativity on here at the moment.
Ta ra for now,stay safe all.
John Voigt
107
Posted 05/12/2020 at 16:23:48
We'd be in the relegation zone if it weren't for DCL. He is a difference maker.
To bad Siggy failed to score late on.
A draw is a poor result. We're tumbling down in the table and it won't be long until we're in the bottom half.
We're only a top half side if all are players are healthy (and I doubt we'll be able to field our top 11 very often the rest of this season).
Martin Berry
108
Posted 05/12/2020 at 16:24:46
Really disappointed that with the quality we have that we aren't winning games like these.
I cant see any improvement in our play, can anybody else ?
Kieran Kinsella
109
Posted 05/12/2020 at 16:25:18
Andrew 105
James is fine with our best 11 if Coleman is busting a lung and Doucoure and Allan on song. Anything less and he is a passenger.
Danny O'Neill
110
Posted 05/12/2020 at 16:33:00
Interesting how we all see things differently.
If I pick this one apart, I say Burnley are lucky to come away with a point. They done the Burnley thing and tried to steal it with set pieces, throwing themselves to the ground to get free kicks in dangerous areas and were backed up by the media who are desperate to support an anti-football English manager and because he's English, no other reason as there is no footballing logic into supporting that approach to football. They were dreadful and I'm glad to have that fixture out of the way.
I'm disappointed with the result, but I'm more than happy to go head to toe with anyone on the performance. Unfortunately, many now seem to be like Covid obsessed / Brexit focussed politicians. They are worried about today's opinion polls and next week's league table, not the strategic picture and where we want to be in a year or two.
With that analogy applied to today's match. I thought Pickford was tremendous. He saved us as much as Pope did them (but Pope get's the credit). Our 3 centre backs were brilliant; Mina, Keane and Godfrey dealt with the awful aerial bombardment Burnley put you under all afternoon. I call out Mina in particular.
Allan and Doucoure were fantastic. I despaired when we took them off. Finally we have a Peter Reid replacement (Allan) and a box to box midfielder (Doucoure). When the latter was running at them, they were terrified. We have the makings of a midfield engine in both. And when Gomes came on, he showed how he can influence a game with those two patrolling like predators.
I wish the guy no ill, but I hope I never see Delph in an Everton shirt again. I have no idea what he has ever offered us or any other club for that matter. He was part of the fault for the first goal (although in fairness not the only).
Iwobi; I can only think that we have him on the pitch as he is as unpredictable to the opposition as he is to our own team. He confuses everyone as you don't know what is coming next.
We miss our full backs. With Seamus and Lucas on the pitch today, that is a nailed on victory. Don't underestimate that; but we are still in touch with our target.
As we knew at the beginning of the season, depth was always an issue but I actually liked the performance today. We didn't get the win but the way we are trying to play bodes well. It's not about today or next week, it's where we are going in the next year or two. For once. Stick with something and build.
I have my helmet and body armour ready for the incoming.
Mark Taylor
111
Posted 05/12/2020 at 16:34:18
I'll start positive. Unlike last week, we were not outplayed and on balance, I think deserved to win. Iwobi and especially Godfrey deserve praise for playing pretty well, despite both being out of position. We looked at lot better when we added one extra to midfield, and I'm clearly not the only one round here who has been arguing for that for a few weeks. Gomes had one of his better games. DCL continue to look the predatory part and James continues to offer up moments of sheer class.
On the downside, this was Burnley, a seriously average team who are relegation candidates. They were almost our equal. Richie had a poor game by his standards while Pickford, who I thought was blameless for the goal, continues to scare me witless on set pieces. Burnley were confident enough to be landing it inside our six yard box and still he stays rooted. Some superb saves don't quite equalise the scales. Above all, it seems the manager has zero faith in most of the back ups. In some instances, with good reason because neither do we, but why buy Niels if he doesn't play when Digne is out? Why did we not sell Kenny if he is no longer rated? Why loan out Kean if the only alternative is Tosun? What has Gordon done to not even feature as an impact sub in a struggling side? Is he going to be our next Lookman? If we can't beat Burnley, how on earth are we going to pick up any points from the next 3 games? I'm hoping for an answer to that last one but I can't see it right now. God help us if DCL gets injured...
Kevin Dyer
112
Posted 05/12/2020 at 16:35:53
#83 - James and others asking for a 4-4-2: assuming you'd put Richy up as the 2nd striker who would we be playing on the right and left? We have no left-footed wide midfielders. Where would Rodriguez be playing? As a conventional right mid? I don't think that's a natural position for him. We'd again have only 2 midfielders, who were all at sea again today. Consider also that most teams play 3 in the middle of the park, to gain control and we'd be outmanned. With no genuine pace out wide and no way to play through we'd be reduced to hitting long balls up to DCL. One final thought - we'd have no-one (except, crumbs! Tosun) to use as a sub for either of our two forwards.
I can't see 4-4-2 working for us, at all.
Tony Marsh
113
Posted 05/12/2020 at 16:37:08
It must be quite obvious by now that Ancelotti won't do anything at this club. Carlo is used to dealing with high-end players at marquee clubs. Everton is a massive fall from grace but also a massive task. When you are getting on in life, the passion, the hunger, the drive inevitably deserts us all. Carlo Ancelotti is yesterday's man.
Today's performance reeked of typical Everton. It was no different from all the preceding years of dross churned out by Martinez, Koeman, Silva etc. You would at least expect by now under Carlo to see a pattern of play and a game plan emerging... but No – it's back to one game at a time, shuffle the pack mentality. The substitutions are also just as bad as years gone by.
What is the answer to this terrible spiral downwards? My plan would be a face-saving exercise. Get rid of Brands, put Carlo upstairs, give Duncan Ferguson the job again until we sort things out.
This is unacceptable. Surely Big Dun can't do any worse than Calamity Carlo?
Danny O'Neill
114
Posted 05/12/2020 at 16:47:58
I forgot to mention James. That pass for the Sigurdsson chance was ridiculous. We haven't had a player like this since Kevin Sheedy.
We are doing the right things. Let's look at the strategic picture, not the week by week rollercoaster one.
A team that shall not be mentioned drew 1 - 1 away to lowly Brighton in a fixture they are expected to win last week.
Tom Harvey
115
Posted 05/12/2020 at 16:48:14
Allan Board @ 106
Hello Allan,
Football has been a traditional pressure release valve for the working classes for a long time, this is why Boris Johnson wanted it re-started prompto!
Some might cynically say that it distracts from the current grand Covid and Brexit F**K UP by the government we are having to endure.
Bile will always spat out at times like this and rightly so, but taking Covid and Brexit out of the equation EFC fans have more right than most to spit it.
Danny O'Neill
116
Posted 05/12/2020 at 16:51:00
Lazy argument Tony Marsh.
Michael Lynch
117
Posted 05/12/2020 at 16:51:08
Not sure I really understand Carlo's thinking at the moment. Our first choice full backs are injured, so bring in Iwobi and Delph - neither of whom have shone this season in their preferred positions - to play in roles that they're shit at. And play three at the back which is not your preferred formation. Meanwhile don't even put Nkounkou on the bench - a lad who has looked brilliant if somewhat raw at left back - against a shit Burnley team who don't threaten much down the wings.
Obviously, Carlo is one of the greats but what the fuck?

Peter Dodds
118
Posted 05/12/2020 at 16:53:47
On TalkSport they were damning of the formation, not least because when players play in the same way week after week they know where everyone else is likely to be at any time; they practice moves based on this, and hence can pass with greater accuracy and speed. With the current formation, which yet again saw personnel changes, it's not surprising that players play with less confidence and will choose to hold up play or recycle the ball rather than ping it from one end of the pitch to the other. By contrast, Burnley were well drilled.
I'm seriously beginning to think Carlo may be great when he's got world class players to manage and depth to his squad, but when he's got a lesser outfit like Everton at the moment - not so much.
Jason Li
119
Posted 05/12/2020 at 16:54:31
Danny @110, agree with everything you wrote.
Coleman should be back soon, and I reckon there must be a chance of a loan full back in Jan. Anyone that provides insurance for James to play without worry on his defensive side, and can provide overlapping width in possession.
Godfrey will be class when the team is of better quality. Maybe have to sell our loan defender Gibson to part fund a right back... because proven Prem defenders like Godfrey and Holgate even with rapid pace provide evidence it's not easy to learn the game in defence in the top league?
One thing we miss is the usual drill of Digne bombing down the left to cross to DCL. But, there's no one who can cross with a leg peg with variation and accuracy, so without an athletic left foot wand like Baines/Hinchcliffe/Digne, no replacement probably meant players doing different things recently. So if we can stretch to two full back loans even better. But cover for Coleman to help James would by my priority loan in Jan.
Derek Taylor
120
Posted 05/12/2020 at 16:56:24
Finding ways to win with players of limited ability is the challenge facing all but a handful of Premier managers. For certain Ancelotti is not one of that select band.
He looks clueless and makes his task even more impossible by putting square plugs in round holes week after week. His task is made even more challenging by his failure to identify where he needs replacements with guts for the fight.
No point in calling for his head because his paymasters have vowed to stick with him come what may. Mid table is the new seventh, folks !
Brent Stephens
121
Posted 05/12/2020 at 16:56:24
Hugh #64 "Am I alone in thinking that the strategy of the last few weeks is a deliberate one by Carlos? Is he saying to the money men - "Yes, I have a large squad of expensive players - but they are, in the main, not up to the task - as you can see form the results we are getting when I use them. Please open the purse strings for January'?"
That thought has gone through my mind. In fact I posted similarly towards the end of last season given performances then.
Having said that, looking at the micro level (each individual player's touch, control, perception, passing etc), we have too many players who, regardless of a manager's tactics (fair or foul) just don't cut the mustard CONSISTENTLY. Delph can occasionally show some guile. Keane has had (for him!) a good season so far. Godfrey has performed with valour given his youth. Mina is a sucker for the ball over the top (Burnley looked to exploit it, as have Liverpool etc). The last two games, Iwobi has played well - for him! And then we have the bench that includes Siggy - say no more (Anika, no need to endorse that!); Tosun - who should have been on his way ages ago; Bernard who flatters to deceive (a lightweight like me!). And so it goes on.
I expect this manager to get a tune out of some of the players some of the time
Brent Stephens
122
Posted 05/12/2020 at 16:56:25
Hugh #64 "Am I alone in thinking that the strategy of the last few weeks is a deliberate one by Carlos? Is he saying to the money men - "Yes, I have a large squad of expensive players - but they are, in the main, not up to the task - as you can see form the results we are getting when I use them. Please open the purse strings for January'?"
That thought has gone through my mind. In fact I posted similarly towards the end of last season given performances then.
Having said that, looking at the micro level (each individual player's touch, control, perception, passing etc), we have too many players who, regardless of a manager's tactics (fair or foul) just don't cut the mustard CONSISTENTLY. Delph can occasionally show some guile. Keane has had (for him!) a good season so far. Godfrey has performed with valour given his youth. Mina is a sucker for the ball over the top (Burnley looked to exploit it, as have Liverpool etc). The last two games, Iwobi has played well - for him! And then we have the bench that includes Siggy - say no more (Anika, no need to endorse that!); Tosun - who should have been on his way ages ago; Bernard who flatters to deceive (a lightweight like me!). And so it goes on.
I expect this manager to get a tune out of some of the players some of the time
Kunal Desai
123
Posted 05/12/2020 at 16:57:40
I'll go back to what i've said previously. This club does not have a plan, Moshiri hasn't got a plan and until you have a one with a clear strategy in place you are going no where.
Kieran Kinsella
124
Posted 05/12/2020 at 16:58:04
Tony Marsh
I'm surprised by your loyalty to Dunc given his wayward playing career here. He might do alright as a rabble rouser for a game or two but that sort of heart on sleeve approach never lasts for long.
I do agree with you on Brands. He's been here three years and was involved in signing Gomez Bernard Delph Iwobi etc he's also seen our once promising group of under 23s peter out and be shipped off for little or nothing to struggling clubs. There is no sign that the current batch of under 23s have the talent or a path to the first team. As the overseer of everything, money wasted on the first team, lack of development from the youth team all falls under him. There seems to be no overall plan or coordination. I don't see anything positive really that Brands has bought to the club. The occasional coffee with Adeniran? Letting Moise Kean's Mum down? Selling Robinson on the cheap. Offloading Tarashaj only to see him bizarrely returned by the buyers.
Brent Stephens
125
Posted 05/12/2020 at 16:58:45
[premature submit!]...
...I expect this manager to get a tune out of each of the players some of the time but not all of them most of the time.
Gavin Johnson
126
Posted 05/12/2020 at 16:59:38
Kevin #79 I think you're wrong about Sigurdsson. IMO he could have done better with the chance. He only needed to aim towards either corner of the goal. Instead he hit it in the middle. It wasn't difficult to score.
We need to hope that Gbamin comes back and be the player who can sit in front of defence. If not, try and bring in Sami Khedira on loan to see out is final 6 months of his Juve contract. Either option would mean the end for Sigurdsson. I still think Gomes can be a valid member of the squad. He did okay today.
Ajay Gopal
127
Posted 05/12/2020 at 16:59:54
Danny (110), interesting post, I agree with most of what you say. We played some good football, but obviously not good enough to beat a very determined looking Burnley. I wish Carlo had played Nkounkou but obviously he is not deemed ready by Carlo so we have to accept that. I would have wanted Holgate instead of Mina, but credit to Mina - he played well. Iwobi looks half decent at times, but he lets himself down badly with poor crossing. Gomes got better as the game went on. I believe Carlo will revert to a 4-3-3 next week when Coleman is available with Godfrey co tinging at LB.
Patrick McFarlane
128
Posted 05/12/2020 at 17:00:45
Danny #114
Good on you for taking the positves out of the situation, but today Everton didn't really look like winning and even if Siggy had put that glorious chance away, it would have been welcome points, but far from convincing. The defence still allows too many chances for the opposition to score. We managed a draw, but I don't think we did enough to win the match, which is concerning because with the players we have in the team right now they should have created far more problems for Burnley than they did.
Kevin Dyer
129
Posted 05/12/2020 at 17:01:54
#113 - Oh no, not the Big Dunc argument again?
Firstly, Ancelotti has only been here ONE season!
Secondly, Dunc said himself last year that he didn't want the job yet (then). He has very little experience. His tactics during his tenure were a very basic 4-4-2 with direct play. There was a reaction (dead cat bounce?) first game, against Chelsea but we didn't look as good after that. He'd have needed to show a lot more than just lining us up in a basic manner and being fired up on the sideline.
Thirdly, switching managers AGAIN would made us look like exactly what we would be: a knee jerk panicky outfit with no long (or mid) term strategy. Teams that cut and change managers so rapidly usually end up getting relegated. I live in Durham, know several Sunderland fans and saw how that approach can go.
Is Ancelotti a spent force? I don't know. I certainly don't agree with his tactics and team selections but the idea of pulling him in favour of an absolute novice who'd only qualification for the job is he's an ex-player and coached us to one big win during his short tenure is ludicrous.
Barry Rathbone
130
Posted 05/12/2020 at 17:03:17
Imagine Mosh was a bit of a joker and announced the Carlo signing thus -
"WE HAVE AN ELITE MANAGER BUT ARE DISGUISING HIM FOR A YEAR CALLING HIM JIMMY WANGLETHORPE FROM BURY UNTIL SOMEONE GUESSES HIS IDENTITY"
Would anyone have guessed from the efforts so far he was a CL trophy winner?
Jason Wilkinson
131
Posted 05/12/2020 at 17:03:52
Some things we knew. Some things we thought we knew and some things we will find out v Chelsea.
1, Delph, Sigurdsson & Gomes are not good enough (distinct lack of pace) for the EPL.
2, Jordan Pickford needs work. I would play Olsen but something amiss there.
3, Five/Three at the back is not working. We are not winning the midfield battle.
4, Ancelotti will not risk youth to find an answer.
5, Richarlison needs a massive kick up the arse.
6, We have no strength in depth.
7, I'm gonna wear a full face balaclava against Chelsea. Only because I can pull it down a bit and not watch when they tear our midfield to shreds.
I would play 4-5-1. Olsen, Jjk, Nkounkou, Holgate Keane. Bernard, Davies, Doucouré, Allen, Iwobi. DCL. Put Tosun, Gordon, Branthwaite, Virginia, James, Mina, Simms, on the bench. Stick Richy and Jordan in a classroom and teach them to grow up.
Will any of this happen? NO. Quite dull really. We are going into the usual Christmas period with fear and trepidation. I fully expect us to lose to Chelsea, Leicester, City & United in December.
Please Everton prove me wrong.
Danny O'Neill
132
Posted 05/12/2020 at 17:09:07
"Winning today".
It's one match. We look like we are starting to do the right things.
Everton teams I have seen in the past lost matches and drew matches. Everton in December 1983 had a dreadful 0 - 0 draw at home to Coventry in front of 13,000 fans at Goodison Park.
But the Manager and team were trying to do the right things.
I saw the team trying to do the right things and play the right way today.
Back to my point. Stop thinking week by week, game by game.
Alternatively, let's go for the Moyes, Dunc and Unsy Dream Team and see where that gets us.
Patrick McFarlane
133
Posted 05/12/2020 at 17:10:28
Jason #131
I hope you never get anywhere the manager's seat at Goodison, I understand the sentiments but that team - what are you thinking man?

Kevin Dyer
134
Posted 05/12/2020 at 17:12:32
#129 Gavin - I know what you mean, Sigurdsson was in a great position but he had very little time. He took minimal time to set it up and take a clean strike. It was hit strongly but was a bit too close to Pope, but he did make a great point-blank save.
The xG for the shot btw was 0.39, or 39%, so was a good chance, but more likely to be saved than scored. it was our 3rd best chance, after DCL's two attempts (rated at 60 and 59%).
I don't think we can blame him for not converting the chance tbh.
Danny O'Neill
135
Posted 05/12/2020 at 17:12:42
If we step away from being results focussed at this stage of the season, that was a very good performance and indicator of how we will play. Given we will add players that the manager wants (not has inherited), we will improve.
Failing that, lets sack him, go back to Big Dunc and play Kenny, Davies and Gordon because they try hard.
James Marshall
136
Posted 05/12/2020 at 17:14:16
I just watched the game. It was purgatory.
We miss our full backs obviously. I don't rate Doucoure. That's about all I can muster.
One to forget.
Ken Kneale
137
Posted 05/12/2020 at 17:15:20
Barry - is he available? - we need someone who can train these jokers a bit harder - give the team an identity - motivate a few slackers and clear some dross off the books. The present incumbent is too busy doing his Clive Dunn impression and doing autographs in Crosby and the only CL we are heading to is the Central League
Patrick McFarlane
138
Posted 05/12/2020 at 17:16:07
Danny #132
I was there during the period you are talking about, Everton couldn't buy a goal for love nor money, but they were never in dire straits under Kendall. Why? Because he paid attention to the defensive side of the game and no matter how good his forwards and midfielders thought they were, Howard demanded work and effort to go with their skills.
Anyway, this thread is about today's match, which I have commented upon as have you - so we'll leave it there.
Alex Gray
139
Posted 05/12/2020 at 17:16:27
Im sorry but if you believe Duncan Ferguson is the answer and will move this club forwards you know very little about football.
We have a bad squad. We've had a bad squad for years. That isn't solved in ONE window.
I love Big Dunc but he has no managerial experience and got us a few results on pure aggression which works in the short term and it was mainly the fans who got us through that period.
Just take a look at the bench and you'll realise why we're poor. We have a good manager. He may make mistakes but ask yourself who comes in that's realistic?
This fickle fanbase needs to get a grip and realise we need some stability and not call for the managers head every year because its not going our way currently. This squad will take a few years to mould into one that can challenge.
Clive Rogers
140
Posted 05/12/2020 at 17:17:46
We need signings in January or we will finish in the bottom half. Our midfield is not good enough and far too slow. Burnley had more possession today and for long spells we couldn't get the ball. Allan was poor today and seems to be struggling with the PL. Doucoure is good at times but poor at times also especially in the last third. Iwobi can't cross the ball. Godfrey, Keane and Mina were our best performers. Richarlison continues to lose the ball too often and has lost his scoring touch.
Danny O'Neill
141
Posted 05/12/2020 at 17:22:31
Which goes back to my points about today Patrick. I thought today the midfield and defence were fantastic (goal conceded aside).
Never in dire straights? At this time in 1983 we were 18th in the league looking down the barrel. We are now 7th/8th well in touch with our pre-season target.
We didn't panic then. We shouldn't now just because we disrespect the name Burnley. I wonder if Liverpool win the league again they will focus on a 1 - 1 draw away to Brighton earlier this season

Rob Dolby
142
Posted 05/12/2020 at 17:26:22
Does anyone think that Pep or Klopp could do better with what we have in our squad?
There isn't a manager in world football that can turn Tosun, Sigurdsson, Iwobi, Davies, Bernard, Delph into world beaters. How many of our players would get into the City or Lpool team? Maybe 1 or 2 being generous.
A draw was probably a fair result today on another day we could have taken it with a bit more composure in front of goal. Blaming the manager every week for average performances from average players is tiresome.
Tony Twist
143
Posted 05/12/2020 at 17:28:02
There is no sign of a team here, what is Ancelotti doing on the training pitch? Not a lot by the looks of things. Ancelotti just thinks that putting expensive players on the pitch and they will then work things out themselves, utter bollocks and plain lazy. We will go nowhere playing like this, we go out like when Silva was the manager, like lambs to the slaughter. No organisation and no game plan.
Trevor Peers
144
Posted 05/12/2020 at 17:28:37
Be surprised if we win again this year, having just looked at the fixtures. A few draws maybe but probably a lot more losses on the way. Decided not to watch the game today having seen the line up. There's no entertainment value whatsoever apart from the odd touch of magic from James and the usual face saving goal from DCL.

Hopefully Carlo will add a few goalscorers and sell a lot of the useless higher earners in the next window, then things might improve. Until then I might, and I think many others will to, continue to boycott the soul destroying dross on offer, until the new year, depending on team selection.
Works wonders I think for your peace of mind if you don't actually witness it.

Danny O'Neill
145
Posted 05/12/2020 at 17:28:55
And I mean no disrespect to anyone's view's, but having lived through the "Kendall must Go" leaflet campaign where a very vocal and significant element of the Evertonian fanbase wanted Howard out of our club, I just edge on the side of caution when people get overly emotional on a week by week basis.
I like what I'm seeing from this team.
Kevin Dyer
146
Posted 05/12/2020 at 17:33:35
#132 Danny - I was encouraged by Ancelotti saying in post-match that we were better with 3 midfielders. Hopefully this consigns the back three to the dustbin of history. Anyway, we stunk the gaff out until Delph went off, but thereafter, in what I believe to be our best formation (or one of them, anyway) we played a lot better. Not quite enough to win the match but a big improvement. The players looked more comfortable and seemed to know what they were doing. Positioning, link-up etc.
We are now entering what has been anticipated as a tough run of games, compared to the "easy" last three matches. On paper, yes this is true but I've watched Leicester's last two matches and they were awful (defeats to Man U and Fulham). Arsenal have been poor the last three matches and although they beat United before that, they didn't impress me then either. Only Chelsea look a good outfit, currently.
Patrick McFarlane
147
Posted 05/12/2020 at 17:37:48
Danny #141
Everton's record at the same stage in 83/84 Pld11 won 4 drawn 3 lost 4 scored 7 conceded 10 GD-3 Pts15, which is only slightly worse off than we are today and Kendall's team was 7 points better off than third from bottom Leicester City.
After the infamous Coventry City game on New Year's Eve 1983
Everton Pld 21 Won 6 Drawn 6 Lost 9 Scored 11 conceded 23 GD-12 Points 24. Still six points above third from bottom Notts County.
We'll see how the rest of December goes and I hope that we see a few unexpected wins for the Blues.

Danny O'Neill
148
Posted 05/12/2020 at 17:38:52
It's Everton. We've just had an Everton October and November.
We rise to challenges.
Why is it we accepted and seemingly pine this type of decent start followed by poor October / November under Moyes followed by resurgence under Moyes but now we are outraged?
At least now we have better quality players and are trying to do better rather than be Burnley in Blue.
Danny O'Neill
149
Posted 05/12/2020 at 17:40:15
Awful headline by the way Michael. It was actually quite an intriguing match to wath, not a snooze fest.
Brian Wilkinson
150
Posted 05/12/2020 at 17:41:41
Forget Duncan Ferguson, he is no mug, he knows what players are still on the payroll, that's why he ruled himself out of it, offer him it when these players have gone and I bet he would not turn a second chance down.
These players know they are going to be picked, week in, week out, at worst a role from the bench.
It has happened with Koeman, Sam, Silva and now Carlo, they keep on picking the usual suspects, and until these players are dropped and fresh blood come in, nothing will change.
I know we have not played the big boys in the cup, but each cup tie we have played on the front foot, and won with ease, as you would expect, the likes of Gordon and Nkoukou have been faultless, yet cannot even make the bench.
Gordon and Nkoukou have looked a decent combination playing on the left.
Just cannot get my head around how neither are getting game time, or at worst a stint on the bench.
Most baffling, playing Olsen and saying Pickford will definitely start the next game, before we even played Newcastle, what message is that sending out to the backup keeper, who can not even make the bench.
Bill Gall
151
Posted 05/12/2020 at 17:43:04
Before people complete their screaming out of frustration to fire Ancelotti, name any manager in the premier who is proving to be successful who has been in the job for a year, given 1 transfer window so sort out a shambles from previous managers all who had a different philosophy of the type of players they want and the tactics they will use.
We have a decent team capable of finishing in the top 8 that with more quality in the transfer window maybe higher,but a poor squad to cover injuries and suspensions,and when you have a couple of players not playing up to their standards, today is what you can expect.
We play Chelsea next week who this summer spent 300 million in players and since 2010 has spent 5.59 billion on players,and this is the level we want to achieve,. This is the main reason why it is so hard to get into the top 6. Firing managers after 1 season is no way to improve a squad as every manager plays his own system, and the players are the ones who have to change as well. Bringing in a new manager will not make any player improve if he keeps having to play in different system and tactics.
A manager has to be given time to build a " SQUAD " not just a team and after previous managers this is going to take a lot more than 2 transfer windows. There has been a complete reshaping on transfers and youth development this season and as poor as some games are to even consider firing Ancelotti at this time will do more harm than good.
Kieran Kinsella
152
Posted 05/12/2020 at 17:43:50
Danny O'Neill
I didn't watch today so I'm interested to see your views. To be honest, I didn't watch as it was really early, and factoring in our injuries and our opponent I figured it would be a frustrating draw. It appears that others expected a showboating thrashing. As you say, this week to week every game is the be all and end all does nothing for one's happiness or mental health. I think Carlo will get it right but realistically I expect some gloomy days this month. Does that mean I am accepting mediocrity and am content with it? No. It just means my rational analysis is that is likely to happen. Longer term I hope and expect better times.
Rob Dolby
153
Posted 05/12/2020 at 17:44:32
Trevor #144
What line up would actually entice you to watch the game?
Danny O'Neill
154
Posted 05/12/2020 at 17:46:59
Richarlison not firing on full today and no Lucas Digne or Coleman. Yes, this exposes the lack of depth in the squad but with those 3 on the pitch and on fire. We are a match for anyone.
John Pierce
155
Posted 05/12/2020 at 17:48:34
We definitely struggled but let's also remember like last week we three chances which their keeper pulled a blinder.
Calvert-Lewin in the first half, Pope had no idea how he saved it.
James' curler - decent tip around the post
Sigurdsson - regardless of what you think of his choice to go across the keeper it's still a top save.
Jason Wilkinson
156
Posted 05/12/2020 at 17:50:54
Danny #154
That is the problem. We have nothing beyond our first eleven. We need a transfer patio, not a window. Most are too slow to get out of a window.
Trevor Peers
157
Posted 05/12/2020 at 17:52:43
Ron#153.
I'd like to see Gordon on the wing and Nkounkou installed at full back to at least give us more energy and pace down the flanks, I don't think it's likely to happen though do you ?
Len Hawkins
158
Posted 05/12/2020 at 18:02:30
Pickford rolls the ball out to Kean he passes to Mina who passes to Delph back to Kean forward to midfielder about 5 yards outside our area he passes to the opposition he either shoots and scores or he threads a pass to team mate who puts it in the net. No this wasn't just today it is a regular occurance For christs sake Pickford get it upfield out of the calamity area. Why roll it to a defender when you know in a few seconds you will be picking it out of the net.
I wish I earned my money so easily with so little effort as this shower.
Tony Hill
159
Posted 05/12/2020 at 18:05:09
I had one of my periodic, sulky departures from the site after last week's defeat but it's far too much fun on here ever actually to leave.
Danny O'Neill various. You are infuriating to those, like me, who want to see us playing like the greats, NOW. But you are right in the main. Patience, fucking patience. There may yet be rewards.
Ben Godfrey is going to be a top defender and I think we have a few of them at the club now with Branthwaite, Gibson, Nkounkou and Gibson.
Gomes showed some of his ability. On song, he plays in a way that is beautiful to watch. If only he could get his head right.
It's our faith and we have to keep it. Damn it.
Rob Dolby
160
Posted 05/12/2020 at 18:05:27
Trevor, I have seen enough of Nkounkou to give him a run in the team at left full back.
Gordon should be at least on the bench as the usual suspects offer nothing.
Fran Mitchell
161
Posted 05/12/2020 at 18:12:35
Look at West Ham. Look at the Moyes signings Soucek and Bowen. Players we could have gone for, players Brands should be targeting. Players we used to sign with Moyes when we finished top-6 and complained.
Kevin Dyer
162
Posted 05/12/2020 at 18:14:33
#140 Clive - Burnley did not control possession. We had 57%, them 43%. I can't agree that Allan is struggling with the Premier league, either. He was awful for the first quarter of the match, worst I've seen him, but played a lot better after that and won possession that resulted in our goal. he was clearly our best player last week.
I would agree that Richy isn't playing well, despite providing our assist today. He really needs a goal from open play. He hasn't shown his usual hustle the past 2 games either, even after the formation change back to 4-3-3.
Derek Moore
163
Posted 05/12/2020 at 18:15:04
I'm actually getting really pissed off now, and I'm far from the only one.
Still no clean sheet in the league since opening day. Still no consistency in selection or formation across the back. The manager can't even decide who we wants wearing the captains armband.
Still fucking clueless and shapeless when Digne and Seamus are out. We look such a different side when they don't play it's mind boggling. Isn't the manager supposed to devise alternative ways of playing?
If Calvert-Lewin stops scoring I dread to think where we'll end up. There's a sentence that didn't make much sense a few months ago, but hey ho here we are.
Where to from here who knows. This season seems to be turning into yet another busted flush.
Jonathan Tasker
164
Posted 05/12/2020 at 18:15:14
There is no plan.
And there's no new ground.
Carlo has presided over one win in six matches.
Most of the performances have been dreadful.
The manager is clueless.
When are we get a manager who knows what he's doing ?
Will Kenwright ever leave ?
Kieran Kinsella
165
Posted 05/12/2020 at 18:18:37
Fran 161
Good point. Soucek is like a Cahill/Fellaini hybrid, and Bowen has some real skill. Money well spent by West Ham.
John Raftery
166
Posted 05/12/2020 at 18:21:48
Boring Winter Snoozefest? Well it was certainly winter. I see the BBC described the game as entertaining. I thought there was enough in the game to keep people interested and awake.
Danny O'Neill
167
Posted 05/12/2020 at 18:22:57
Lets look at West Ham in May. Lets look at Everton in May.
Then we judge.
John Pierce
168
Posted 05/12/2020 at 18:26:00
Richarlison deffo needs a goal. It showed, several times he chose to go to alone rather than pass.
Tony Everan
169
Posted 05/12/2020 at 18:27:31
I thought we produced an average performance and we were better than this turgid Burnley side. The fact that we have got some supposedly stellar names and far better players is what makes the result unpalatable. We rightly expected a win. It's a draw feels like a loss.
Player ratings , can't be arsed. All bang average
It was another game that makes me think 8th.
I'm left thinking "Why can no one raise their game ? " Why can no one take games like this by the scruff of the neck ?"
We are missing intensity and urgency, the best way I can describe it is that we we are a passive team that will win a few when things go our way and lose and draw more when they don't. We are not proactive enough and don't have the 'winning attitude' intent to make things happen.
Kevin Dyer
170
Posted 05/12/2020 at 18:31:40
#144 Trevor. Honestly, I've no idea why you're even commenting on a thread for a game you chose not to watch. If we go on a winning streak will you deign to watch the team then?
My partner's son paid £10 to watch Sunderland lose today, in League 1. Last week he paid a tenner to watch them draw and sack their manager afterwards. With financial restrictions in League 1 even if they get new ownership they can't spend their way to promotion. he thinks they could easily not get back to the EPL for 10 years. Kind of puts our deficiencies into perspective.
Darren Hind
171
Posted 05/12/2020 at 18:35:39
A draw at Burnley.
Pickford our best player.
Defenders unable to deal with ale house punts - How badly does Yerry Mina judge the flight of a ball ?
Three Midfield signings playing careless pass after careless pass.
A wide man who cant beat the first defender with his crosses.
No full backs,
A team which has gone from first to eighth in a matter of weeks (probably worse when the teams below play the games in hand).
A manager who thinks the performance was "quite good"
"Dr Pepper. Whats the worst that can happen ?"
Kevin Prytherch
172
Posted 05/12/2020 at 18:36:18
I really hope this game makes Carlo play actual full backs. Apart from one decent game going forward against Fulham, I still don't know what Iwobi offers. Time and again today he was in acres of space but didn't put one decent ball in, yet Kenny makes his name getting forward and putting crosses in (albeit not consistent, but better than Iwobi). Then the amount of times we played down the left and doubled back because we didn't have a left foot to put a cross in.
I'm fairly sure that, if Kenny and Nkounkou were playing, we'd have got far more quality crosses in.
I never want to see Delph in a blue shirt again and would be happy if Sigurdsson and Iwobi followed him closely after.
Geoff Williams
173
Posted 05/12/2020 at 18:38:32
Simply not good enough. Time for Ancellotti to justify his huge salary.
Phil Wood
174
Posted 05/12/2020 at 18:41:51
Rob 160. Spot on.
Gordon and Nkounkou must be given a run. Can't be worse than a lot of this team.
Why are they frozen out?
Very disappointed with the hard-headedness of Don Carlo. I had great expectations again but looking similarly feeble.
Danny O'Neill
175
Posted 05/12/2020 at 18:42:19
Doucoure, Allan and Gomes were good today.
Outside of Coleman and Digne our fullback options are limited. I agree, Nkounkou should be given a run but Kenny (sadly) is not up to it. I say that from having watched him at Schalke. A more defensive minded Iowbi. Headless chicken who you never really know what is going to serve up but generally a liability on the pitch.
Trevor Peers
176
Posted 05/12/2020 at 18:45:24
Kevin #170.
I've watched the blues for over 60 years; my days of watching shite are over. I need to be entertained, in fact I demand it. ,P>I and many others my age have earned the right to become a bit picky. Let the kids learn from thier own experiences by all means, good luck to them.
Dave Williams
177
Posted 05/12/2020 at 18:47:26
Carlo is making some very odd decisions where the younger players are concerned and in his formations but one of his big problems is what to do with James. The guy can play – we all see that – but he won't track back, he won't tackle and he wont (or can't) sprint.
Give him the ball to his feet and he will usually produce a good or brilliant pass which can create a goal but he poses a huge problem as to how to play effectively with ten men and accommodate such a luxury player. At present, we can't do it because we are missing our two full backs who provide him with such a great outlet.
Allan and Doucouré try to cover for him but they are also struggling to cover the defence in the absence of a defensive midfielder and this is why teams are cutting through our midfield.
The last player we had like James was Sheedy. Kendall bought Pat van den Hauwe who was so good he didn't need or want Sheedy to help him defensively and Reid and Bracewell were so good they didn't need help in controlling centre midfield and protecting the defence.
Carlo's team is not yet complete – he needs Gbamin back or a new signing to play defensive midfielder and allow Allan and Doucouré to play their natural game. He needs a strong right-back so that teams don't attack that flank. The three guys bought by Carlo will only show what they can really do once those two positions are filled.
That said, he really didn't help himself with his bizarre selections against Leeds and today (Delph – really??). A lot of us moan about a lack of tempo but, once Carlo gets the players for those positions, his team will be able to control a game without needing to run incessantly. He needs time but also needs to play younger players rather than tripe like Delph, Sigurdsson and Tosun.
I thought Iwobi and Godfrey did well today and Gomes looked much stronger and fitter, albeit his passing, like that of many others, lacked accuracy. Allan played his way through a poor start to be okay but our short passing has to improve – how many times did we pass to a Burnley player or pass straight out of play? It was good to see Godfrey have a go at James for playing him into trouble. I like what I see there, he will be good for us.
Maybe we will have more time on the ball next week... it will be an interesting game.
Jim Bennings
178
Posted 05/12/2020 at 18:48:07
Moyesie got his Hammers working quite well.
Never a trophy winning manager but credit where it's due, he gets limited teams organised quickly.
Michael Williams
179
Posted 05/12/2020 at 18:50:31
Oh my God... I am so sick of the nostalgic, backward, myopic pining for David Moyes.
Yes, the club finished 6th to 7th. That was back in the day when it was easier to finish that high. It's a lot harder now that Manchester City was bought by a nation-state and spent billions on players.
Chelsea's billions have kept them cemented in the top 4. That was before Tottenham's owners figured out to run a much better modern-day organization. In fact, teams like Leicester and others have gotten smarter than us as well.
In fact, we are and have been a poorly-run club. When was the last time anyone outside of Merseyside praised our academy? Do we even have a real analytics department? The promotions department has been a failure for decades.
Liverpool for example, was bought by one of, if not the smartest ownership group in America. Their American flagship team has been the leader in baseball analytics and has won a handful of championships after not winning one for about 90 years – sound familiar? They will do nothing but win because that is what Fenway Sports does.
Our organization is a handful of guys who get in a room and talk. Liverpool's organization is a handful of guys making decisions backed by a room full of scientists and a plane load of scouts all brought together by a unifying philosophy that demands excellence in everything they do. They have a profile a player must fit to be eligible to play for them. We pretty much turn over personnel decisions to every different manager we hire.
What makes me angry is not the players who try hard but really are an island of misfit toys, it's not the manger who has been here less than a year and has vastly improved this team in only one window; it's the weak and directionless organization that is called Everton Football Club.
Bill Gall
180
Posted 05/12/2020 at 18:55:58
Johnathan,
I read your constant criticism with the major culprit being Bill Kenwright, especially after a draw or defeat, and I thought maybe you had a good point on Kenwight, so I went back 1 year... then 2 years... then 3 years... going back 5 years and not once did I find him on a team sheet as keeper, full-back, midfielder, winger or striker.
It seems to me that you believe that, if Kenwright had resigned when Moshiri became the majority shareholder, the mangers we have fired before we signed Ancelotti would have had us in the top 4 competing in Europe.
I am not a Kenwright fan as the Kings Dock fiasco put me off, but since then we have an owner, who he brought in, an improved training facility at Finch Farm, plus planning for a new ground that is being financed.
Before you ask, I started supporting Everton in 1954 and one time I was a season ticket holder and 1 season managed all home and away games. I remember the good and the bad.
Dale Self
181
Posted 05/12/2020 at 19:00:02
With all due respect, Michael, who gives a fuck about Liverpool FC?
Paul Birmingham
182
Posted 05/12/2020 at 19:00:40
Everton didn't loose this game but that's a massive chance to catch up with the top pack.
Shocking lack of urgency and drive and killer instinct.
It's hard to take positives other than we didn't loose, Pickford made a few good saves, we missed a few good chances.
Delph, well how many times has he completed 3 games back to back?That's him out till next year.
The lad's never gonna be fit. Time has come for putting Nkonkou and Gordon into this squad, to provide some drive and spirit, and hopefully if Gbamin is fully fit, he can add some belief and zip into this team.
Looks like a very tough end to this year, let's hope the spirit of Christmas can get some spirit and fire into this squad.
If today's to go by, then there's a massive challenge ahead with the fixtures over the next month.
Robert Williams
183
Posted 05/12/2020 at 19:01:55
PMcF 102 So he was not in the Championship side of the earlier Burnley then? By 1963, I was supporting EFC and continue to do so. Willie Morgan eh! Well, well.
Now Connolly was in that team and the best of them all was Jimmy McIlroy – great player, when football was worthy of the name!
Stephen Vincent
184
Posted 05/12/2020 at 19:03:20
I'm not yet in the Tony Marsh vitriolic deranged camp but, like a lot on here, I am starting to have serious doubts.
My main area of concern is the fact that our two first-choice full-backs are out; they are arguably two of our most influential performers so far this season. We have a squad which includes specialist replacements (Kenny and Nkounkou), yet, rather than playing them, the manager chooses to alter the whole system to accomodate players who have never played where they are now being asked to play.
Now, I realise that I am probably in a minority with Kenny, but he is a right-back and he did have a whole season playing in Germany for a moderately successful team, yet he is completely ignored. On the one occasion he has come in, he wasn't awful, not great going forward but not horrendous overall.
On the other side, we have a young lad who is out of the same mould as Digne... okay, a little raw, but did really well against lower team opposition in the Carabao Cup.
There would seem to be absolutely no logic behind these choices.
My second area of concern is Iwobi. Lost count today of the number of times he was in a great position, he has the best one-touch striker in England, perhaps Europe, at the present time and yet every single cross is over hit or hits the first man. Woeful.
Finally, Allan. Goals against Leeds and today he is drawn to the ball, leaving huge amounts of space in the centre. Statistically, he is the best tackler in the Premier League and has a huge engine but positionally he is lacking, the key word for his position is 'holding' and at vital moments he goes missing.
I could mention the love affair with James but #105 and #109 do it well.
Will be an interesting window. Seen us linked with Isco and Khadeira, please God no. Whoever we get, we need pace and a willingness to press. Think it may be more interesting for who goes rather than who comes in.
Bobby Mallon
185
Posted 05/12/2020 at 19:06:04
Hi Moyes doing well tonight eh (not), people whining wanting him back.
Well, he's done a Moyes. Sits on a 1-0 lead – now getting beat. He's shite.
Ciarán McGlone
186
Posted 05/12/2020 at 19:07:26
Anybody who thinks that was a good performance is easy fucking pleased.
It was shite.
Jonathan Tasker
187
Posted 05/12/2020 at 19:07:44
Bill @180,
I respect the fact you have been a long-time fan.
On Bill Kenwright, it's very simple for me. Since he arrived, we have won nothing.
He hangs around the club poisoning everything. Now he needs to leave. This is rhetorical because I know he will never go.
Patrick McFarlane
188
Posted 05/12/2020 at 19:08:50
Robert #183,
I don't think anyone claimed that Willie Morgan was part of the Burnley title-winning team... certainly not I, as I only remember him from the 1970s with Man Utd and the Clarets and on International duty for Scotland.

Rob Dolby
190
Posted 05/12/2020 at 19:12:57
The Moyes comments haven't aged very well have they.
Man Utd have lots of match winners who can turn a game; we don't yet and that's the gap we need to close between ourselves and the top teams.
Bobby Mallon
191
Posted 05/12/2020 at 19:14:18
Steven @184.
You are correct about the January transfer window. We need a couple of players but I don't think we will offload anyone. Once again I stress, we will never finish in the top 6 if we keep firing managers. He needs his full tenure and we will finish top 6 this season.
Kevin Dyer
192
Posted 05/12/2020 at 19:20:31
#151 Bill, good points.
Like a couple of others have already stated, I think the game was far from a snooze fest.
The xG was 2.2 for us, 0.92 for them, so on balance a 2-1 win for us. They had only one good chance in the game, for Wood on 41 minutes (rated at 0.45). Nothing else above 0.12. Brady's goal btw was rated at 0.03 (3%). We had chances of 0.6 and 0.59 (both for Calvert-Lewin, 2nd one the goal) and 0.39 (Gylfi).
Positives for me:
* It appears we will be going back to a 4-3-3, which worked very well for us early season.
* After an unsettling introduction at the club, Godfrey played surprisingly well at left back.
* Gomes is showing signs of being the player we brought in first season.
Jonathan Tasker
193
Posted 05/12/2020 at 19:22:17
Len @189,
Don't give up your day job.
Clive Rogers
194
Posted 05/12/2020 at 19:24:51
We are plummeting down the Premier League table and it is obvious our midfield is not good enough and is, in particular, too slow. Every game recently the opposition has more possession than us, and the summer signings don't seem to have improved us. Allan is struggling and is beginning to look past his best, while Doucouré is just struggling.
Bobby Mallon
195
Posted 05/12/2020 at 19:29:38
Joe 75, they both wanted to go and Lookman wasn't on Carlo's watch. Moise Kean left because he got made a fool of by Duncan.
Brian Williams
196
Posted 05/12/2020 at 19:32:54
The xG was 2.2 for us, 0.92 for them, so on balance a 2-1 win for us. They had only one good chance in the game, for Wood on 41 minutes (rated at 0.45). Nothing else above 0.12. Brady's goal btw was rated at 0.03 (3%). We had chances of 0.6 and 0.59 (both for Calvert-Lewin, 2nd one the goal) and 0.39 (Gylfi).
I'm sorry but quoting xG, cgi, or XTc means absolutley sweet fuck-all. Whatever happened to just watching the game and realising we were, for the most part, shite!
2-1 to us on xG? Well, what happened?
Andrew Dempsey
197
Posted 05/12/2020 at 19:33:05
The excuses are ringing extremely hollow now. It's pure hope, and madly clinging onto various variables. The classic one about the manager sending a message to the board with his deliberately shite team selections is the most desperate.
It's pretty clear that a better manager (Pochettino) would be getting better results out of this group of bottlers.
Joe McMahon
198
Posted 05/12/2020 at 19:39:15
Michael @179 I fully agree, good post.
Kieran Kinsella
200
Posted 05/12/2020 at 19:39:24
Andrew 197,
"Better manager Pochetino"? How do you define better? The person who has never won anything is best? The guy who's unemployed because he was sacked over a year ago is best? The guy who had one decent year at Southampton is best? Koeman must be almost as good.
Dave Abrahams
201
Posted 05/12/2020 at 19:39:24
Brian (196), it's called Algebra football and it's fuckin' boring.
Brent Stephens
202
Posted 05/12/2020 at 19:42:58
Pochettino?! He hasn't bought a trophy cabinet yet. For good reason.
Patrick McFarlane
203
Posted 05/12/2020 at 19:46:47
Dave and Brian, I'm afraid that the staff of most Premier League clubs and the players themselves have become so besotted by these algebraic formulas that they tend not to believe their own eyes and some of our players probably think they've done well today because of their individual stats.
Mission accomplished if you pick up 3 points, failure if you don't win, simple game, simple premise.

Billy Dawber
204
Posted 05/12/2020 at 19:48:29
Carlo the messiah does it again. LMFAO.
Delusional people on here who think this man is god need to get in the real world and have a good think at what he is all about.
Taking 㾷 million a year from your hard earned cash to give you this shite every week is what he's doing. Laughable conman. Wake up and smell the coffee.
Ian Edwards
205
Posted 05/12/2020 at 19:50:57
Kevin Dyer 79.
I don't recall under Allardyce going so long without a clean sheet, winning one in seven, getting outclassed by two newly promoted teams (Leeds and second-half Fulham), putting Davies at right-wingback and Iwobi at left-wingback.
Anyone that says what we have seen from Carlo Ancelotti in the last 7 games is better than matches under Allardyce is lying to themselves.
Barry Thompson
206
Posted 05/12/2020 at 19:51:30
Paralysis by analysis.
Ciarán McGlone
207
Posted 05/12/2020 at 19:54:43
The game was exciting because the xG was 2.2...?!?
I'm out. Bullshit.
Kieran Kinsella
208
Posted 05/12/2020 at 19:58:28
Ian
We went 10 in a row without clean sheets under Sam in a run that began with a loss at mighty Bournemouth and ended with defeat at Burnley. We conceded four at Spurs and five at Arsenal along the way.
Tom Harvey
209
Posted 05/12/2020 at 19:58:51
Kevin Dyer @ 170
Just look at how much we've spent just to survive and then become a mediocre middle-of-the-table team in the Moshiri reign.
If Sunderland (anyone for that matter) had our money to spend, would they down there or be as mediocre as us?
This is the one thought that puts things into perspective for me.
Kevin Dyer
210
Posted 05/12/2020 at 19:59:09
#196 Brian, it's a tool that all teams use, along with various other performance stats. If they weren't useful, they wouldn't be used, as football is a results business.
I watched the game and posted before checking the stats (earlier in the thread) than in my view, using the Old Mk I Eyeball that although Burnley matched us, the least we deserved was a draw.
The stats confirmed that opinion; if anything I was a bit conservative.
Rob Dolby
211
Posted 05/12/2020 at 20:02:24
Billy 204. Ancelotti's wages aren't coming out of my pocket mate. My season ticket money wouldn't cover an hour's worth of any first teamer or coach.
Why is he a con man?
what is the going rate for a manager that has a proven track record of winning stuff?
Isn't Simeone the highest paid manager in world football?

Andrew Dempsey
212
Posted 05/12/2020 at 20:04:43
I just said Pochettino because when you ask for a better manager on here, you get jumped on with a demand for who?? Who then???? He's just an example.
Football is a game of opinions, and cliches. I think Pochettino would do a better job in the modern day, fast paced Premier League. It's just a hunch, I might be wrong, I'd be willing to give it a go.
Ancelotti's illustrious CV hasn't made a dent in trying to re-sculpt the culture of this Club, and he's been here 12 months, time-wise. Nowhere on his CV does it say 'changed the culture of a fading giant, and coached average players into performing better' – so why are we expecting/hoping him to pull this off at 60, in his last dance as a club manager before settling for the Italy job?
Ashley Roberts
213
Posted 05/12/2020 at 20:09:32
I just do not get it, why is Carlo playing deadbeat players like Delph and Sigurdsson who are well past their sell by date?
We know we are not good enough to be in the top 4 or even 6 this year and so he has to be planning for the future. Delph and Sigurdson are not players for the future and so he has to be giving the youngsters like Gordon and Nkounkou a chance, so come next year we can realistically challenge. How are these youngsters ever going to get better if they are not given a chance?
We know what crap Delph and Sigurdson will dish up week in and week out so why persevere with these deadbeats. Hopefully this is the last time we see Delph in a first team strip.
Today was criminal not having Nkounkou on the bench as we know Delph cannot last any longer than 5 minutes. Letting Moise Kean go was also such a bad piece of business. If this guy is going to succeed, he needs to do it in the Premier League – not some substandard French league.
Looking at next week's feature, at least Lampard has persevered with the youngsters. I know he has also spent a lot of money as well but look how well his young team are doing. If Carlo does not get his act together for next week, it could be embarrassing!!
Conor McCourt
214
Posted 05/12/2020 at 20:11:51
Kevin, did you find out the xG of Carlo's wankerous decisions? I bet they were off the scale.
I remember on here when guys would hammer Martinez for playing either Naismith or Barkley out of position on the left because we hadn't many alternatives.
You could actually make the case that Richarlison and Dominic are best as a pairing and, if so, the manager has actually devised a system where he has managed to play all ten outfield players in an unfavourable position. That takes some doing...
Kevin Dyer
215
Posted 05/12/2020 at 20:14:09
#205 Ian - Kieran showed that your memory on Big Sam was a little off. I'd add that he in fact went on a run of zero wins in 7. I'm getting a bit misty-eyed recalling those 2 drab draws against soon-to-be relegated WBA. Not to mention the cracking result that was the 1-1 draw at Swansea (also relegated) curtesy of an own goal. Hey we almost matched them on shots too!
Can I remind you that we actually did beat Fulham, whilst playing crap in the 2nd half? Unlike Leicester who got done by them last week.
Brent Stephens
216
Posted 05/12/2020 at 20:34:02
Andrew #212,
"Nowhere on his CV does it say 'changed the culture of a fading giant, and coached average players into performing better' – so why are we expecting/hoping him to pull this off at 60?"
Andrew, that's the very point for me! Nail on the head. I'm one of probably the many who don't expect him to do it with "average players" as I think you rightly call (many of) them. <
The vision as far as I was concerned was Carlo plus a decent number of really quality signings. The signings themselves will take time to happen. The bricks they built Rome with were in short supply.
Kevin Dyer
217
Posted 05/12/2020 at 20:41:44
#213 Ashley - Kean isn't at PSG to develop him for us, it's to raise his value for when we sell him on. He won't play for us again. He's racking up goals and getting a lot of positive media. He keeps this going and we'll sell him in the summer for big money, comfortably more than we paid Juve for him imo.
I watched him play against Man Utd and, although he was enthusiastic, he was one of PSG's poorest players.
Dave Abrahams
218
Posted 05/12/2020 at 20:51:17
Brent (216),
Well, at least he's supposed to be a great tactician and understand football and footballers. At the moment, granted with a poor squad, he's not even getting the basics right. With poor team selections, tactics and substitutions, he is making quite a lot of fans sick of watching Everton.
Injury made him change tactics today and the attitude of the players hardly changed from one poor half to the next poor one.
Jonathan Tasker
219
Posted 05/12/2020 at 20:51:20
Carlo has been sacked from his last three jobs.
I'm not sure why we'd expect his run of bad form to change.
Andrew Dempsey
220
Posted 05/12/2020 at 20:57:14
Brent,
Let's hope some solid gold bricks arrive in January, at least two, or it's going to be more of the same.
How many bricks (through the windows) is this owner going to bankroll?

Brent Stephens
221
Posted 05/12/2020 at 21:00:41
Amen to that, Andrew. January window might be limited activity. But summer really must be busy. And full of impact.
Brent Stephens
222
Posted 05/12/2020 at 21:03:16
Yes, Dave. And he'll have no excuse if he can't do something exciting with a radically improved squad.
Andy Crooks
223
Posted 05/12/2020 at 21:09:01
Danny @135. I like the reasonable stuff you write but we simply can't "step back from being results focused".
The set-up of the team today was utterly inept and the fact that the coach was driven to make changes is concerning. Carlo has won lots of stuff. In my view, he won't be winning any more. The way we play the ball around the back is just utterly fucking lamentable.
Next transfer window? One after? I would be happy to see the implementation of a plan. To see a sign, a bit of blue sky. Today was, considering the investment in the coach, his team and his squad, fucking awful. Is this the best Mr Moshiri can buy? Probably... anyway, we are stuck with it.

Anthony Dove
224
Posted 05/12/2020 at 21:10:10
I don't want to go over all the ground already covered but surely everyone can see that Iwobi is a poor version of Walcott – the NEP man. (No end product)
Brent Stephens
225
Posted 05/12/2020 at 21:21:34
Andy,
"The way we play the ball around the back is just utterly fucking lamentable".
Andy, it seems Carlo is equally unimpressed judging by his reactions, caught by the camera and observed by the TV commentator.
Kevin Dyer
226
Posted 05/12/2020 at 21:24:23
#214 Conor, sadly the analytics fellas haven't developed stats for that yet.
It can get a bit black and white here sometimes. Wondered when somebody would pull out the old "fraud" remark, directed at Carlo.
It's possible for us to play and neither be brilliant nor shite.
Darren Hind
227
Posted 05/12/2020 at 21:38:02
So...
Carlo's fuckwittery is a cleverly disguised plan to get the "money men to loosen the purse strings"...?!
We're not in free fall because of said fuckwittery. It's because we don't even have a proper "analytics department".
And his fuckwittery isn't really fuckwittery because, if you care to check, "our xG was 2.2".
I'm so glad I came back to this thread because, if I didn't, I would probably still be labouring under misapprehension that Carlo's fuckwittery is actually fuckwittery.
Conor McCourt
228
Posted 05/12/2020 at 21:58:29
Kevin, you are so right that it is possible to neither play brilliant or shite. My issue is that, when Carlo was in control of things, we were totally shite.
However, some fans complain about our dreaded injury curse; well, it actually brought us into that grey area you spoke of as it forced Carlo to play his scapegoat midfielder and system he tried desperately to ditch, forcing a few players into more natural positions.
Thank fuck for Fabian Delph as he was the architect of us getting a point.
Jeff Armstrong
229
Posted 05/12/2020 at 22:03:25
Carlo Ancellotti has well and truly been found out. Milan, Chelsea, Bayern Munich, Real Madrid – there's a host of clues there in the names... top players, massive budgets, no pressure to use kids, then...
Everton, average players, a budget to manage, youngsters more hungry and possibly talented than his weekly picks, etc etc.
Sorry to say it, but he is actually out of his depth, and it shows week after week.
And, btw, he "earned" 𧶀,000 this past week, including today.
Ian Edwards
230
Posted 05/12/2020 at 22:05:06
Kevin,
It seems even on your stats that there is little difference between the worst of Allardyce and the worst of Ancelotti. The only major difference is that Ancelotti has supposedly got better players and should be doing far better.
Another difference is that, for some reason, a lot of fans are giving Ancelotti a very easy ride.
We beat Fulham... but only due to a freak missed penalty. They also outclassed us in the second half. Yes... Fulham.
Mike Oates
231
Posted 05/12/2020 at 22:07:58
Ancelotti knows fully well that his 3-4-3 isn't working, he's not daft, but what it shows is that he has no faith at all in Kenny and Nkounkou playing in the full-back roles. I'm not sure whether he always hated using youth. ("It's not my job to develop players" – his statement about 3-4 weeks ago shows as much.)
He's not alone at the top as Guardiola in his biography said, if you want a side to get into Champions League places, you don't put youngsters in – like we've seen with Foden, who's been around for at least 3 years in the Man City set up, without been given a run. You unfortunately could say likewise with Gordon when Richarlison was out: not a sniff, not on the bench, not in the squad.
You've got to ask the question: Why is our academy failing? They've only produced Tom Davies in the last 10-12 years, the likes of Calvert-Lewin, Holgate, were bought in as 17-, 18-year-olds. Just what is the Academy, Unsworth doing??? We've heard of Broadhead, Baningime, Adeniran, Browning, Dowell, Williams – all comimg through... but none ever did, and we didn't get decent money or any of them.
So Ancellotti sees no-one at all coming through, and he's been left with the likes of Sigurdsson, Delph, Tosun, Bernard, Gomes (albeit a crocked one), and a midget of a keeper etc. It's going to take him a few years to get his squad together. But what is worrying to me, is the regular, weekly, changes to the team, the back 4 are changed every game, the straight in-your-face fact that 2 in the centre midfield is not enough, and looking at them play, there is no identity, no set playing style, no pressing, no pace. Without Calvert-Lewin, Richarlison (when he decides to turn up) and James's creativity, we would be languishing in the bottom 6, not striving to be in the top 6.
Same old conundrum – how do we get into Europe with what we've got? And, if we don't, we start all over again as Richarlison, Calvert-Lewin and Digne go looking for Champions League sides.
Ancelotti must be wondering what he's done to deserve this, but again he's not soft, he knows his reputation will give him 2-3 years and probably a chest of monies for transfers to offset the dearth of talent coming up through the ranks. Let's hope he can deliver – but I'm not sure he's got the stamina or the determination to see it through. If he totally fails, he's yesterday's man. He's probably still got the acclamation of attracting a good Champions League side to give him a job.


Fran Mitchell
232
Posted 05/12/2020 at 22:11:21
Ian - there is no comparison with the Allardyce days. That was beyond miserable to watch, it was awfully painful to the soul. We are not good, but we are not at those depths. And Allardyce spent 㿙 million on Walcott and Tosun
Also, "the fans are giving Ancelotti a very easy ride"? Really?
I see a lot of discontent. A lot. A lot of anger against the mistakes of Ancelotti. Not believing he should be sacked immediately doesn't equal giving him an easy ride.
Danny O'Neill
233
Posted 05/12/2020 at 22:14:04
I give in to the fuckwittery,
Let's bring back Big Sam and back him up with a dream team of Dunc, Unsy and the kids. That will sort it.
I saw us doing good things today. With Allan and Doucouré, we have the building blocks (not the right here right now) of a very good midfield.
Thats just my take, but I'd happily give way to fuckwittery and see where that gets us.
Over to so-called fuckwittery.
We are one point off our target. Still very much in touch where we can realistically expect to be and it's not even January.
Kendall must go.
Brian Williams
234
Posted 05/12/2020 at 22:17:52
I don't consider myself smart enough to call out Ancelotti on tactics, formations or whatever. I can't say what team I'd have played to do better than they did today.
What I do know, though, that no matter what system you play or what tactics you use, when players play poorly I, along with everyone else on here, can see it and are naturally pissed off.
We look, and have done since we went downhill quickly, slow and lacking in movement and ideas. No amount of tactics makes players pass badly, or cross badly. Tactics wouldn't stop me moving into space and/or carrying the ball forward and attacking with speed and aggression. So why the fuck can't our players seem to do that?
I watched the City game after ours just so I could enjoy some football because I'm certainly not enjoying ours.
Chris Leyland
235
Posted 05/12/2020 at 22:18:51
The short termism of the modern football fan is on display in all its glory on ToffeeWeb.
Moyes left in 2013 after being in the job too long for a lot of people. Since then, we have the following who have been variously described:
Martinez – bullshitter; got rid of after 140 games.
Koeman – arrogant and aloof; got rid of after 58 games.
Allardyce – dinosaur long-ball merchant; got rid of after 26 games.
Silva – out of his depth; got rid of after 60 games.
Ancelotti – over the hill has-been; so we should get rid after 35 games?
What exactly are people expecting? We have a mish-mash squad of average players (or below-average players in a lot of cases) given large, long-term contracts who aren't going anywhere whilst we are paying them what we are. They are in part the product of chronic mismanagement at boardroom and the constant changing of managers after short spells.
Ancelotti needs time to develop his own squad – not polish all the turds of previous regimes. Yes, we are going through a bad patch but his win rate since taking over is 46% – which is the highest of any manager we've had since Howard Kendall left in 1987 – and is the same win rate as Harry Catterick.
Danny O'Neill
236
Posted 05/12/2020 at 22:27:25
Mike Oates, I'm surprised at the Nkounkou omission and think he could definitely plug a gap as it's evident we miss our full backs. Kenny, sadly, isn't good enough. Watched him for Schalke and he got found out in the Bundesliga.
Credit to the squad for hanging in to our target early in the season when we are missing key players.
Patrick McFarlane
237
Posted 05/12/2020 at 22:34:00
I think that most of the frustration is born out of the passing up of yet another golden opportunity to make our mark on the top places in the Premier League. There is little doubt that we should be in a far better position in the table, given our recent fixture list, but unfortunately, the performances haven't matched our early form, or perhaps they have and we're not getting the breaks that we had in those early games.
If we were playing well, but dropping points that would be one thing, but we're not playing at all well, and we have an upcoming fixture list that would test the best of sides.
Therefore, it is not unreasonable to believe that our next half-dozen results will be any better than our last half-dozen. Perhaps, Carlo and the team will raise their game against those better sides, but I don't believe that they can and that's the problem as far as I'm concerned.
Look at the top six and it has that oh so familiar look about it. Everton had an opportunity to give themselves a cushion going into this tough part of the season, with something to defend; instead, we are struggling to keep pace and we are faced with ending another year, with our hopes dashed and we will have to wait for another rotation of the squad, as the 'stars' seek pastures new, and the manager has to rebuild a team – "Déjà Vu" should be on the front of our shirts instead of a sponsor.
Andrew Dempsey
238
Posted 05/12/2020 at 22:37:52
Cech
Cafu Ramos Maldini Cole
Pirlo
Seedorf Zidane
Ronaldinho
Ronaldo Drogba
Can't wait till our side looks more like this, after Ancelotti's brought 'his' type of players in.
Conor McCourt
239
Posted 05/12/2020 at 22:41:36
Seriously, Chris, just fuck off with that stat. We are all disappointed today and we don't need to be wound up with that drivel. Most of those managers when failing at the end reflects badly on them so you aren't comparing like with like.
Ancelotti doesn't even operate close to Martinez in his first 30 or so league games. After this weekend, we will be clinging on to the top half of the table before a December and January from hell, where our win machine will be facing top teams where his record so far is worse than Marco Silva's.
This excuse express and manipulation to big up this incumbent is unreal. Nice idea to throw in his Carabao victories to make him look slightly better.
If you rate this manager and think he is the man for the job, fair play to you... but please don't try to convince us this guy has done a good job so far.
Kieran Kinsella
240
Posted 05/12/2020 at 22:41:40
The Carlo critics are covering all angles with contradictory points.
On one hand, we are being told the team played poorly. Kevin counters with statistics that suggest otherwise. The stats are dismissed as only the results matter. Though Ian now flips that argument and criticizes the performance for the Fulham game we won.
Dave meanwhile has a pop at Carlo while acknowledging a poor squad with poor attitudes. Which would seem to support the argument that the squad has been the root of our problems with all our managers. But somehow Carlo is still on the hook.
The legendary Big Dunc got a win and a draw despite being dominated by opponents but no-one says "He was lucky." He apparently is allowed to be judged purely on his two results. Meanwhile, the same people having a pop at Carlo sing the praises of Unsworth, who has produced from the ranks not one single good first-team player. It's madness.
Ernie Baywood
241
Posted 05/12/2020 at 22:42:47
Brian, you're wrong. We
can
call out Ancelotti's tactics. I've watched and played this game my whole life. I watch every single Everton match. I've watched more Everton matches than Carlo has.
In any other area of life, I'd be called an expert with that kind of lifetime dedication to one pursuit.
Tactics can make players play poorly. Case in point, the first 30 minutes. We had 2 midfielders of which one is given the option to press and roam. There were times where there wasn't an Amber shirt within 40 metres of Allan. Whenever we lost the ball, Burnley just had to outplay one guy in midfield.
People talk about the ponderous passing in defence. Who were they passing to? More than half of our team are in defence. 3 are in attack. It's Allan and Doucouré vs the opposition.
The charge in formation produced our best passing move instantly, Doucouré eventually playing in Calvert-Lewin.
We still had limitations after 30 minutes. Godfrey did well defensively but I'm sure I'm not the only one who sees he just has to give the ball to a better player when he receives it. We're a player down in possession. We could solve that by picking an actual left-back.
Generally, I'll bow to Ancelotti's experience. But if it's obvious, then it's obvious. He's getting it wrong. Do you have any confidence in predicting what he'll do v Chelsea?
Danny O'Neill
242
Posted 05/12/2020 at 22:46:17
Patrick, we're Everton. We'll beat Chelsea 2 - 0 and Big Dunc can hug the ball boy!
On a serious note, we are very much in touch with where we need to be in terms of what we wish to achieve this season. At this stage, stay in touch. The run in is from February to May.
We used to afford Moyes this, why can we not do likewise for Carlo? Other than people that just don't want Carlo and wanted Duncan.

Danny O'Neill
243
Posted 05/12/2020 at 22:49:31
Top six in early December, Patrick. Not the top six in May.
Kieran Kinsella
244
Posted 05/12/2020 at 22:54:50
Conor,
You say Chris isn't comparing like to like – then you compare Carlo's first 30 games with Roberto Martinez. Carlo inherited a team that had flirted with relegation in successive seasons. Martinez inherited a team that had consistently finished between 5th and 8th.
Ian Riley
245
Posted 05/12/2020 at 22:59:55
When we scored today, it was the only time we showed urgency to score. In the second half, I expected urgency in our tackling and going forward... Nothing! This has been going on for the last five games.
James and Richarlison were carried today and have been for the previous 4 games. Generally, we are not working hard enough, with or without the ball. That equals sluggish and easy to play against.
I'm guilty of it, bringing Moyes up in posts. He was the most successful manager since Joe Royle. Tells us a lot about our success in recent times. We are bored of being mid-table. A glimpse of success and realism kicks in and the team prove that. I love having Carlo at our club but realism is kicking in. His style and methods are for Champions League clubs.
I and all must remember our owner gave Carlo a 4½-year contract. Our owner knew this was a long-term plan. It's us that expected success sooner. Let's give Carlo at least 2 full seasons before calling for his head.
Conor McCourt
246
Posted 05/12/2020 at 23:03:34
Kieran, we struggled last season due to the balance of the squad which Carlo was supposed to rectify. Don't forget, the bulk of this team finished 8th the previous season.
My point was not to big up Roberto but I'm worried about the next 2 months and don't want to be told how good we have been when clearly we have not. Don't forget, Roberto was working on a budget, unlike Carlo.
Billy Dawber
247
Posted 05/12/2020 at 23:03:42
Rob @211,
I think we are being conned out of seeing young talent coming through and are being given old past-it so-called players taking the piss every week.
Carlo picks the team so therefore is conning people who pay to watch and get given this drivel every week. Your hard-earned cash goes toward all the wages, I presume – not just his – and I for one am just making the point that I think it is unacceptable.
I understand he has a good CV but not giving young talent a run-out just makes me wonder what he sees? Granted there are other managers on more money but it is a ridiculous amount if you don't deliver the goods.
Brian Williams
248
Posted 05/12/2020 at 23:03:56
Ernie #241.
I'm not wrong, I think you've just misunderstood what I posted, mate.
I didn't say "we" can't call out Ancelotti's tactics; I said I am unable to – big difference.
Sukhdev Sohal
249
Posted 05/12/2020 at 23:07:20
Embarrassing performance for most of the first half. Too casual in possession and no purpose to attack (opposite of us under Ancelotti when he first came in and like us under Silva last season).
From the 35th to the 60th minute, the introduction of Gomes (who I said should start in a 4-3-3 today) helped us control the game and pin them back. The rest of the game we didn't apply as much pressure as we should've on them, and we could even have lost it at the end.
Saying that, we could've also have won it if Sigurdsson hit it in one of the corners.
Patrick McFarlane
250
Posted 05/12/2020 at 23:10:09
Danny #243,
If recent history is to be a benchmark for the league placings, it's very rare for an unfancied club to break into the top six with a good second-half to the season.
After 11 games last season, the top six comprised of Liverpool, Man City, Leicester City, Chelsea, Arsenal and Sheffield United. Final placings: Liverpool, Man City, Man Utd, Chelsea, Leicester City, and Spurs. The previous season, Man City, Chelsea, Liverpool, Spurs, Arsenal, and Bournemouth were the top six after 11 games, it ended with Man Utd replacing Bournemouth in the top six.
Therefore, it would be most likely that, if Everton don't get unbelievably good results in the next half-dozen league games, we can forget about qualifying for Europe via the league placings and all our hopes will rest upon the vagaries of the cup competitions.
Moyes was given time because he had a plausible reason for Everton failing to achieve – because the club wasn't in a position to invest the money to build a side that was required to move the club up a notch; he still overachieved by most people's reckoning.
Fairly or not, Carlo is being measured by higher standards because money has been invested in the squad; not his fault that he inherited such an expensive but ultimately limited squad, it is his fault that he is adding to the problems rather than finding solutions to them.

Bobby Mallon
251
Posted 05/12/2020 at 23:26:16
Billy 247,
What other manager over the last 10 years has given youth a chance at Everton?
Are our young players of today good enough?
Don Alexander
252
Posted 05/12/2020 at 23:29:41
I admit to agreeing with the sentiment that "football is a simple game". It must've been to attract the likes of me in the first place.
"Simplicity" of course is based on certain "givens" when a team takes to the pitch. They are heart, fitness and effort, in spades. Add skill and you might just be in contention for a trophy.
If anyone else can identify why or who is at the top of our club during the decades during which our heart, fitness and effort have continually diminished, the "simple" game having perished accordingly, I'd like to know.
Bobby Mallon
253
Posted 05/12/2020 at 23:43:28
Conor McCourt,
Chris is absolutely correct in stating that stat. You just don't like Carlo and want him gone, end of.
Kunal Desai
254
Posted 05/12/2020 at 23:45:38
Michael Williams #179,
You make a great point regarding decision-making. You only have to look at the respective CEOs. Up until last month, the RS employed Peter Moores – a businessman who previously worked and made his name in Microsoft – and then you have our CEO, Miss Dynamite, who is nothing more than a glorified PA and reminds us every so often how EitC is doing well. The disparity in roles is far and wide.
Jonathan Tasker
255
Posted 05/12/2020 at 23:46:56
Don 252
Kenwright?!
Kieran Kinsella
257
Posted 05/12/2020 at 23:47:39
Don @252,
I think I know, it's on the tip of my tongue. Fat guy, cheapskate, bullshits a lot... Oliver Hardy?
Patrick McFarlane
258
Posted 06/12/2020 at 00:04:47
Don #252,
Why not just write 'Leviticus'? We'll all know what you mean.
In the Bible, a scapegoat is one of two kid goats. As a pair, one goat was sacrificed (not a scapegoat) and the living "scapegoat" was released into the wilderness, taking with it all sins and impurities. The concept first appears in Leviticus, in which a goat is designated to be cast into the desert to carry away the sins of the community.
Kevin Dyer
259
Posted 05/12/2020 at 00:05:28
I've said for weeks that I didn't like us switching to a back 3 as it requires (1) Familiarity, and (2) Good natural wing-backs, to be effective. We look uncomfortable playing it and have had only 1 specialist high-calibre player available and then only for 1 of the 3 matches. So, this has been a mistake, though I can see why it's been tried.
We've had a relatively high turnover in terms of the first 11, with 3 guaranteed starters plugged straight in and a 4th regular now, in Godfrey. This is going to cause some disruption, particularly as we've basically replaced our midfield.
I think Ancelotti made an error moving away from 4-3-3 and not utilizing the promising youngsters we possess (assuming they're fit).
A team that is playing an unfamiliar formation and with many changes in personnel is going to lack cohesion. In game terms, this is reflected in poor positioning, lack of tempo, lack of flowing moves etc and this is what we've seen.
I'm hopeful that we've now binned this experimentation and stick with the setup that we had success with initially. Chelsea will be too strong but we have a decent shot against Leicester and Arsenal.
Ancelotti had made mistakes but he isn't some lightweight like Silva or a route one merchant like Allardyce, he knows how to put together a winning team. Yes, these were better players but the same principles apply. If it were easy, anyone could win with good players and most still fail. Generally, Carlo succeeded.
If we sack him, then what? Appointing Dunc is so obviously not the answer, I can't believe I'm actually having to type it out. Who else? The good managers on the rise are not looking at us, not yet anyhow. So we'd be gambling again, like we did with all our previous post-Moyes appointees. And with more players added under Ancelotti that the new bloke may not fancy.
This sort of lunacy gets teams relegated.
Chris Leyland
260
Posted 05/12/2020 at 00:07:01
Conor - Martinez took over a stable squad that had been formed by one single previous manager over a long period of time. He added a quality striker and had a very good first season.
As I've highlighted, Ancelotti inherited a shit-show mish-mash of a squad of the four previous managers with players the club can't shift. Despite this, the fact remains that the win percentage I quoted is indisputable.
Does this mean that I am happy with how the squad are performing and some of Ancelotti's selections? – No, it does not.
Do I believe that he has got everything right? – No, I do not.
Do I want to see him dumped and the club getting a 6th manager in 7 years to try and get a tune from the squads of 5 previous managers with 2 or 3 of his own players added in before we inevitably dump him after another 30/40 games? – No, I do not.
Bobby Mallon
261
Posted 06/12/2020 at 00:16:48
These are Carlo's stats at Napoli:
Matches W D L Goals Points PPM
73 38 19 16 127:73 133 1.82
They came 2nd in the 2018-19 season and in the 2019-20 season, when he got sacked, they where 7th after not winning in 9 until they beat Genk 4-0. Napoli where the only team to beat Liverpool in 90 mins in the Champions League (2-0) and he had guided Napoli into the knock-out stages of the Champions League. He got sacked because him and the team refused to go on a week training camp organised by the owner.
These are the stats when he was in charge of Bayern:
Matches W D L Goals Points PPM
60 43 8 9 161:54 137 2.28
So for some poster to come on here and say "Well, he got sacked from his last two jobs" is just weak. Look what he did in those jobs before commenting. He got sacked by Bayern after 6 games sitting in 3rd, 3 points behind Dortmund and after being beat 3-0 by PSG. He had won 4, drawn 1, lost 1, don't make out he got sacked because he wasn't up to it – he was sacked because of politics inside the clubs.

Billy Dawber
262
Posted 06/12/2020 at 00:18:29
Bobby @ 251,
We will never know if they are good enough until we see them play. What I am trying to say is there must be some younger players in or around the squad who would surely give us better performances than what we are getting. There haven't been many that have come through for quite a while but we keep hearing whispers of some so let's see them.
I am a firm believer in giving youngsters a crack at it, you just never know – we might unleash a real diamond. I would much rather watch a young up-and-coming kid rather than some old past-it kidder trying to fool us. This is my opinion, of course.
Kieran Kinsella
263
Posted 06/12/2020 at 01:32:50
Billy
The "play Nkounkou, Gordon etc they couldn't be worse" argument is one I'm not buying. Because I've heard it all before.
"Kids couldn't be worse than the ageing Horne and Ebrell" – Oster and Co were worse. Dowell was worse than Mirallas, Simonsen worse than Southall, Cadamarteri worse than Amokachi, Barkley worse than Osman, Deulofeu worse than Kilbane, Kenny worse than Coleman, and so on.
The grass isn't greener. It's either yellow and dying – or it never grew to begin with.
Billy Dawber
264
Posted 06/12/2020 at 03:12:00
So what is the point in having reserve teams, Under-23s, Under-18's etc? Aren't these meant to be the future of the club or do we just buy teams now?
Some of the names you mention are right but they can't all be crap, surely to fucken goodness! If this is the mentality of the supporters and club alike, then we are truly screwed.
Steve Brown
265
Posted 06/12/2020 at 03:14:21
MotM award should go to Delph's hamstring.
Don Alexander
266
Posted 06/12/2020 at 03:42:33
To those who resort to the Bible to argue against me I say this;
What did the Lord, Ellis, Longson, Swales, Ridsdale (and other chairman wankers) actually deliver to "their" clubs, given the first had the prospective (soon relegated) team of the decade, the next faffed about to the extent his recent European Cup winners (I wish!) were relegated, the next oversaw League Champions to relegation (seems familiar), the next never failed to spout total bullshit about what he said at the time was his "destiny" club (like the Lord and Swales did), whilst the last paid out way more than his club could afford for fuck all and all but twenty years of football obscurity.
Why, for Christ's sake (a blue blood if ever their was one) do we continue to have Kenwright anywhere near our club?
Seriously.
John Boon
267
Posted 06/12/2020 at 03:46:55
We are watching ordinary football from an ordinary football team. Our latest signings have also been nothing more than ordinary. I do not really see any improvement from last season. We are slow pedantic and very predictable. However, we would be much better if we still had Digne and Coleman. Not just defensively but in making progress on the flanks.
Having said all that, I still see the potential for at least a reasonable team. The main problem is that we do not have sufficient backup when injuries occur.
I would still like to see Godfrey play central defence. Other than that, why did we even sign him?
I was one fan who felt that Iwobi played well... I still think he has potential but would benefit from coaching.
One regular observation where we are extremely strong is that our players have the uncanny ability to pass to the opposition.
Alan J Thompson
268
Posted 06/12/2020 at 05:00:34
I'm sorry but some of you are just not getting it, statistically.
XxG over e = mc² plus 0,001 for every corner and half that for a short corner, obviously, gives you the answer that you don't play full-backs. This is why we use statistics! Alf Ramsey got it in 1966 but put the decimal point too far forward and ended up without wingers.
Now, does anyone know the equation for working out who the defensive midfielder in front of Brian Labone was? I know, but I'm from old school thinking that the midfield should support the forwards when attacking and drop back when not in possession. I know, but they didn't have GCSEs when I went to school, just GCEs.
Bobby Mallon
269
Posted 06/12/2020 at 07:51:08
Billy Dawber, our youth set up (IMO only) is rubbish. I believe it's about the winning (and making Unsworth's CV look good) rather than focusing on making players ready for the first team.
I mean why is Mathew Pennington still getting games? He should have, in my opinion, been sold to a lower league by club now. Jao Virginia is another one. He should have staked a claim as 2nd choice keeper by now, especially with all the fanfare he came with.
If there is one player who should be in the first team and playing now, it's Branthwaite (once again only IMO). That lad is the complete centre-half and needs game time. If he's not going to get it, then loan him or sell him – it's simple.
Moise Kean was the prime example of a young player being treated badly by Everton. He should have played loads at Under-23 before the first team, to get used to the hussle and bustle of the league. Maybe a loan to the Championship, like Lukaku got. He should not have been given 5 mins here and there and he should never have been treated by Ferguson the way he was.
If they are good enough, they should come to the top. Our youth set-up needs changing. But first, Carlo needs a couple of systems and needs to stick with them.
Tony Everan
270
Posted 06/12/2020 at 08:39:27
I agree with the comments about reverting to a 4-3-3, we look better for it. Our first-choice full-backs being out is forcing Carlo into systems which are no better and possibly worse.
To get anything from Chelsea, we have to be way better than recent performances. Chelsea are sharp, mobile, driven, motivated, and bursting with energy. They have class young players and a class bench and squad to choose from.
Against Chelsea (and forthcoming difficult matches), I think we have to be positive to stand any chance. A totally defensive set-up will yield nothing.
Back to the 4-3-3 and full intensity is possibly the best strategy:
Olsen
Kenny Keane Godfrey Nkounkou
Doucouré Gomes Allan
Rodriguez Calvert-Lewin Richarlison
Play Gomes in a deeper holding role and the more mobile, combative Allan left-sided to help cover Nkounkou. Godfrey in for Mina as his pace and mobility compared to Mina will be useful cover also. Kenny is back in if Seamus is still not ready.
Rodriguez on until he tires, then Iwobi to replace him.
Massive responsibility for Gomes in that role, but tell him to step up to the mark and pass it intelligently and quickly so he doesn't get caught on the ball. Tell the forwards, as soon as André gets the ball, get ready, it's coming your way.
I am not optimistic by any means by this solution, but I am trying to find a way of how we can get back to top-6 form.
Any better ideas?
David Cash
271
Posted 06/12/2020 at 08:43:42
I think it stretches credibility to continue to deny that Carlo is struggling with his tactics and selection process. Some of his decisions are costing us points. That may sound like I'm Carlo-bashing... I'm not. I'm a huge admirer and I think he represents our best chance of landing a trophy in years.
The Premier League changes with such a pace these days. People like Pep and "He who must not be named" have led the way. Never before have teams concentrated so hard on forcing the opposition into errors.
If you can get a side pressing well. You are okay. If you can force transition with good players, you are in business. Carlo has signed decent midfield players, but his tactics often leave them outnumbered and overrun. We don't press. We are pressed.
I hope I'm wrong when I say this old dog doesn't look motivated enough to learn new tricks. But, to me, he looks too laid back. We are miles from challenging in the league and I think he knows it.
Carlo will not have liked what happened to him at Anfield in the FA Cup. He will not want a repeat. He will know the limitations of his players this time around and he will make provisions.
I am convinced The Professor's hunger for silverware will return for the competitions he actually has a chance of winning. I expect his big match mentality to be like an old boxer's punch – the last thing to desert him.
One thing is certain. His growing number of critics will be eating out of his hands if they are scrambling around for Wembley tickets later in the season.


Conor McCourt
272
Posted 06/12/2020 at 08:47:36
Chris, you must really be concerned for poor Frankie Lampard as he has players there from about six regimes. I suppose our front three signed by Koeman, Silva and Ancellotti are a real issue also in them playing together. We are getting into silly land now.
This manager has inherited as good a squad as any of his predecessors, was backed to fix the problem areas, and is rated the seventh highest in the division.
His 46% is an indisputable fact? Yes. Last season, when we played all the teams, it was 38%. Also an indisputable fact.
We now have played all the poor teams bar Sheffield Utd this season and his win rate against the teams we are to play before parity is 20%, another indisputable fact.
After everyone has played 11 games, we are mid-table despite these dream fixtures and no European football, a further indisputable fact.
Carlo took over a Napoli team who finished four points off the title and left them mid-table. Guess what... an indisputable fact.
Yes, Chris, you want this manager to get time and I'm sure he will get that as long as our position doesn't become precarious. As I said, trying to present something as being favourable when we are struggling against mediocre teams is just a little hard to swallow right now. If Carlo is operating at a 46% win rate come 25 January, we will all be absolutely delighted.
Robert Tressell
273
Posted 06/12/2020 at 08:49:33
The trouble now, Tony, is that Nkounkou and Kenny should be coming into the Chelsea game with a bit of practice under their belts. Chucking them in now against Pulisic and Ziyech and Hudson Odoi etc may have horrible consequences.
Lampard is not a great manager but his squad is exceptional. We'll face wave upon wave of attacks. Maybe Carlo can sit this one out and let Dunc take the reins, like he did last season.
Mark Murphy
274
Posted 06/12/2020 at 08:50:23
I agree with Danny O'Neill and Chris Leyland.
Nothing to add except get well soon Lucas & Seamus.
Kim Vivian
275
Posted 05/12/2020 at 08:50:25
Reading this thread and the forum, and it may be my blue-tinted, glass half-full life, but I think I was watching a different game. It wasn't pretty much of the time – but at times it was sublime.
Official stats:
Possession - Home 41% - Away 59%. (Alan @140 take note)
Shots - Home 8 - Away 13
Shots on Target - Home 3 - Away 6
Corners - Home 8 - Away 4 Well defended and no real threats from set-pieces today
Fouls - Home 6 - Away 9 ditto corners.
We should have won. The signs are there but, my god, we are crying out for a proper leader.
Joe McMahon
276
Posted 06/12/2020 at 09:05:39
Robert, 100% agree, although personally I feel you are a bit harsh on Lampard, he's still young in the management game and look where Derby are since he left.
Danny O'Neill
277
Posted 06/12/2020 at 09:14:31
It's the next day and Calma as they would say in Italia!
Mostly fair comments on the thread on all sides of the debate.
I retain my view that we actually played well yesterday despite the disappointing result. I think that's been an increasingly common trait over recent decades in that many struggle to look beyond a result.
The manager is working with a squad that is a collection of all-sorts, the result of a non-strategy in the transfer market. That happened over years and will take years to fix.
We improved the quality of player this season (please someone make a case that Allan, Rodriguez and Doucouré are not improvements on Sigurdsson, Davies and whoever else we used to chuck in there last season). We are without our first-choice full-backs, who are so important to us. But we've stayed in touch.
I don't care too much for past statistics, it's about this season. Everton came from literally nowhere to win the league in 1985 and look at Leicester. It can be done even if the odds are against you. And I'm talking being hopeful of finishing 6th by the way before anyone thinks I'm in complete Lala land!!
So, the much-needed improvements, quite rightly, focussed on the starting 11 in the summer. Beyond that, we are very much back to last season.
Understandably, the manager gets criticised if the selection and tactics are wrong. But he is using what he has at his disposal.
I feel we have improved as a team, but squad building remains a work in progress. That's not an excuse, that's just how it is and where we are.
For those who just don't like him, relax. Carlo is only here for another 2 or 3 seasons. But I for one believe he can make more of a significant change during that time than recent predecessors.
And I support Everton by the way, not individual managers or players. They come and go. We are always here.
Bill Fairfield
278
Posted 06/12/2020 at 09:23:41
Danny@277.
I couldn't have put it better myself. It's hard to stay calm being a blue. I can understand the frustration on here though.
Mark Murphy
279
Posted 06/12/2020 at 09:45:02
Kim, my blue tinted specs are inches thick but "sublime" is stretching it a tad!
We played well the 2nd half I thought and yes, we coulda shoulda woulda won it: Sigurdsson shoulda scored.
But "sublime"? No, my friend, but equally not as bad as some are making out.
I can see why Carlo was "satisfied" publicly but I know he isn't happy with that first half.
Christy Ring
280
Posted 06/12/2020 at 10:07:19
Disappointed to hear Carlo was happy with yesterday's performance; we were playing Burnley, who lost 5-0 to Man City the previous week. I found it baffling starting with the same tactics, which he admitted didn't work against Leeds. When Gomes came on, and played well, we reverted to a back four, a lot more balance, and Allan and Doucouré were a lot more comfortable in their natural positions.
I still believe Tosun, Sigurdsson and Delph should be nowhere near the squad. I know the chances of getting rid of them are zero. Marcel and Carlo letting Walcott and Kean go, both playing with renewed confidence, didn't make sense; they offered a hell of a lot more from the bench.
Chelsea next week; if Coleman is back, it'll definitely test his hamstring, but if he's not available, Iwobi will be destroyed. He can't tackle, and is not a full-back. He has to play Holgate if he has no faith in Kenny. He has to put Nkounkou into left-back, he couldn't be any worse than Delph. If Carlo has no faith in him, why not get Danny Rose in January, on a free; wouldn't he do a job, until Digne is back?
Kim Vivian
281
Posted 06/12/2020 at 10:21:04
Mark - okay, maybe I'm being a bit metaphorical.
You're right: Sigurdsson should've scored – but he didn't have much time to react (and this is Sigurdsson, remember), Doucouré could've done better following up on the Calvert-Lewin chance that hit Pope's knee, and it's a shame James's curling effort was not struck with a bit more power.
Pickford and Pope both did their respective jobs equally well on the day and I guess my main disappointment was the number of high balls we lumped into (and over) their area when keeping it low or on the deck seemed the best way through. I don't think we won one header in their area, not unsurprisingly.
Geoff Williams
282
Posted 06/12/2020 at 10:32:43
I think people are clutching at straws if they think our current demise is down to the loss of our two full-backs. Of course it is a factor, but it shouldn't be an insurmountable problem.
Liverpool, Man Utd and Chelsea have not been afraid to introduce young homegrown talent.
At the start of last season, a large number of ToffeeWebbers thought that Calvert-Lewin was at best a Championship player but, with perseverance on his part and patience on the part of successive managers, he has developed into a top striker.
If the two young fullbacks we have were given similar support, who knows how they will develop.
Tony Everan
283
Posted 06/12/2020 at 10:38:12
Robert @273,
It's true what you say and I was disappointed that Delph was preferred to Nkounkou yesterday. It would have been a good opportunity for him to get some much-needed experience. ,P.Kenny is better than he has shown this season, I thought he would be staking his claim. This season was the moment for him to step up.
The trouble is playing the wingback system against Chelsea is also fraught with danger. It will be interesting to see what line-up Carlo goes for.
Darren Hind
284
Posted 06/12/2020 at 10:56:51
"Understandably the manager gets criticised if the selection and tactics are wrong, but he is using what he has at his disposal" ... Really?
Well, for a start he packed one of them off to Paris. He has really made use of him?
Before a ball was even kicked yesterday, Ancelotti had forfeited the right to a sympathetic hearing to the claim that he was "using the players at his disposal". In short. He bottled it.
Instead of using the vastly superior players at his disposal to impose his will, he concerned himself more with the opposition. He sacrificed a footballer for a lighthouse in an attempt to try to stem the areal threat of Burnley's journeymen – something you would expect from the manager of the Dog n Duck.
When Niels Nkounkou burst on to the scene, ToffeeWeb lit up like a Christmas tree. "Carlo Fabntastico's pulling power has drawn another gem". It's a little embarrassing seeing supporters now backing Carlo for not playing him, even when he is the only fit left-back at the club.
Energy and skill traded for a clapped out old duffer who broke down at the thought of breaking into a sprint... Yeah, great use of the players at his disposal.
Carlo will stick with his under-performing favourites. Anyone whose face doesn't fit can find himself out in the cold as quickly as you can say Anthony Gordon.
We were playing against a group of players who have little more than hard work and willingness to offer. Yet our goalkeeper was head and shoulders our best player.
As Ciaran said way back up there, if you think we played well, you are very easily pleased.
Tony Abrahams
285
Posted 06/12/2020 at 11:11:40
I think using any system is going to be fraught with danger against Chelsea, Tony E, because our lack of pragmatism has dented the confidence. We must try to become pragmatic next week, and even then we are going to need a lot of luck, but it's probably the only logical way that we are going to be able compete with Chelsea at the minute.
Joe McMahon
286
Posted 06/12/2020 at 11:16:31
Darren, I'm with you – a superb post. With millions spent, this isn't the scenario expected.
For Everton in the Premier League era, unfortunately, this is the way. A shambles from top to bottom. I despair at this rotten club, and hate myself for bothering.
Steve Carse
287
Posted 06/12/2020 at 12:17:29
Danny (277), I wouldn't say Everton 'came from nowhere' to win the league in 1985. We'd finished the league campaign in 7th place, having lost only 3 games in the second half of the 42-match season, and got to two cup finals.
We ended up having played 62 games that season (compare that with our average over the last 5 seasons of just 46).
Tony Abrahams
288
Posted 06/12/2020 at 12:33:50
I've just read what Danny said @277, and I'd agree we didn't play that badly; we just lacked quality at certain times yesterday.
Iwobi never had a bad game but he was very wasteful at times, and again how easy it is to play against Everton because they make the pitch so big?
Delph getting injured helped us massively, and although I felt Mina really grew into the game, him and Keane could never be a good partnership unless we go back to the tactics we used after the restart, and even then I've got my reservations.

Danny O'Neill
289
Posted 06/12/2020 at 12:55:40
Fair point, Steve, we did indeed have a superb second-half run in the previous season. I suppose that specific reference is taken in the context of the entire season. Had any Evertonian in that dark winter of 1983-84 declared we were going to win the league next season, they have called an ambulance. Which is a point I've made before; that season, like all, was judged on where the team were in May after 42 games, not in December. This one will be too as far as I'm concerned. And we are currently well better placed now than we were then.
I said earlier, Tony, without wishing the guy any ill whatsoever, I would be pleased if we never see Delph pull on an Everton shirt again.
Iwobi confuses me. You just never know what is going to happen when he has the ball. I suppose a plus from that is if our own players and fans don't, what chance have the opposition got?!!
The main pluses I take from yesterday were the centre-backs and the midfield 2, with Gomes looking good as he grew into the game as well. I still fear the injury is affecting him psychologically – it's how he caused the VAR review into the tackle on the Burnley player. If you watched carefully just before, he bottles it and pulls out.
Big shout for Jordan Pickford too. I've been critical as much as anyone, but he showed what he is good at yesterday. Still needs to command the box better and take control of situations, but shot-stopping, he demonstrated how good he can be.
Richarlison had an off-day. Dominic wasn't at his best but still got on the scoresheet. We miss the full-backs, which is a major problem for us right now. But I agree with Geoff, it's not the only reason for the recent run of poor form (I wouldn't call it demise).
Digne in particular is a huge loss. I would like to see Nkounkou play next fixture. I'm well documented on Kenny and having seen him play for both Everton and Schalke, I just don't think he is good enough and, sadly yes, not better than putting a makeshift Iwobi or Godrey in there.
Paul A Smith
290
Posted 06/12/2020 at 13:00:16
What about the positives? The manager has had to find a way of getting goals from Calvert-Lewin.
In a squad short of quality, that must have taken some great tactics to have him leading scorer at this point, coming from a team out of form because, when the ball is at his feet with time, nothing happens.
Forget players that are not here or playing, ie, Gordon, Kean... If they were good enough, there's no doubt he will play them. The manager comes from winning stock.
The players we have are stuttering too much and yes, there's tweaks required. We were too good for Burnley, it was easy to see that, but also easy to see we lack quality and cutting edge.
In a group chat, we were screaming after 20 mins how long we take to get the ball to James in space.
Until more quality arrives, he's stuck with a lack of quality – it's that simple and as frustrating as it looks when Kean is scoring for PSG (he still looks lost in games though), I ask myself: Would I take any of these Ligue 1 defenders he is scoring against though?
There's two sides to every Carlo story and he's not gonna toss a player aside if he trusts they are worthy of a place.
Dave Abrahams
291
Posted 06/12/2020 at 13:04:28
Kieran (240),
I think you were referring to me in part of your post, which is fair enough if it was me. I was having a go at Carlo because he isn't making a lot of sense to a lot of fans with the way he is setting the team up, selection, tactics and substitutions.
Sorry for repeating myself, one of my main moans was that the team came out yesterday for the second half and there was no change, that was noticeable, in the attitude of most of the players. Had Carlo said anything to them, told them to do something different? It didn't look like it.
That was the disappointing thing: the attitude of the players. The manager should have changed that attitude verbally or manually. He must have been as happy with the team at half time as he appeared to be at the end of the game, which stinks. How could he be happy with that performance against any team?
To rub it in, we played against a team second from bottom, who had scored four goals all season. They were at least as good as Everton yesterday, which isn't saying much.
Jim Jennings
292
Posted 06/12/2020 at 13:33:22
Darren Hind,
Your hero Duncan Ferguson is the reason Moise Kean is not at the club. The lad wanted out after he was humiliated by Dunc.
There are many reasons to scrutinise Ancelotti but failing to keep hold of an ineffective striker is not one.
Danny O'Neill
293
Posted 06/12/2020 at 13:41:29
Just a quick one I wanted to put out there. I have to say that the debate and discussion on ToffeeWeb, regardless of how we see it and agree or disagree, has been particularly good this season.
When I think back to the toxic and divisive discussion around the Allardyce period (myself included), this is a great place to come once more regardless of result.
Rob Halligan
294
Posted 06/12/2020 at 13:54:21
Moise Kean scoring goals for PSG in the French league, is a bit like Marine (sorry Pete Mills) playing in the Liverpool Sunday league.
Phil Bickerstaff
295
Posted 06/12/2020 at 13:57:54
Don't often comment on ToffeeWeb but enjoy all the banter. One thing I will say is that obviously I am a little disappointed over the last few weeks but I have faith in Carlo.
He brought in 3 top players pre-season, he's inherited shite and is trying his best until he can get rid, he has totally changed Digne's and Calvert-Lewin's performances which were shite under the last manager, and I truly think he will change things given time.
He tries players in strange positions because he doesn't know them well enough. In January, he will buy a couple more class players and we will see improvement.
Love the blues.
Danny O'Neill
296
Posted 06/12/2020 at 13:58:14
We have a French lad (PSG fan) at work, Rob. We rib him about them being the big team in the "farmers league". I agree.
Colin Malone
297
Posted 06/12/2020 at 14:03:26
All great managers have a system that's tried and trusted and don't budge to another system. Klopp, Pep, Mourinho, Kendall... It took the above-mentioned more than a season to get the players to play their systems.
As we see, Carlo knows the problem areas he has to fix, but it's going to take a bit of time.

Brian Wilkinson
298
Posted 06/12/2020 at 14:41:29
I think Darren @284 has hit the nail on the head, with everything that is so wrong at the moment. But let us not kid ourselves: Silva, Koeman, all did the same with the stubbornness of playing players on reputation and not merit.
The same players, still stinking the club out, but for whatever reason, they still manage to appear in the matchday squads.
Ferguson is getting a good battering for double-subbing Kean; that limited time he was on the pitch, he probably covered 5 yards, if that. No movement, no closing down just a lone figure with his hands on his thighs, blowing out of his backside. Okay, it hardly gave the lad confidence, but Dunc made a decision to try and hold out for the result and, in hindsight, he got a draw
Koeman destroyed and put a wedge between the first team and youth team, not allowing them to mix, train or eat with the first team.
Silva was stubborn beyond belief, never changed anything, never worked on defending set-pieces, and his zonal marking also playing square pegs in round holes with the same players.
When Dunc took over, he had 2 fit midfielders, the bench was filled with defenders and attackers. This was when the likes of Holgate was asked to play in midfield, because we were so depleted in that area. He made mistakes but he never stuck with the same starting 11. If things were not going to plan, some of the youngsters were given a chance.
I am not calling for Dunc to step in; what I am saying is he understands what Everton Football Club stands for. He got the players playing for the shirt again, he got the fans onboard, he got passion from the players and was not afraid to try some youngsters.
Now we are going down the same route as the previous managers, same old faces starting or on the bench, week-in & week-out. A promising left-back not even making the squad, a player that had the balls to approach Carlo and ask the question...
At any other club, managers would be saying "Gordon is young, he is hungry, I like that in a player, I understand why he approached and asked the question." Not Carlo, Gordon from that day has been excluded from the matchday squad.
We cannot keep playing players out of position, players who are clearly not fit. Something has to change. These players know they are not going to get dropped. Pickford knew it was only for one game he would miss, what message did that send out to Olsen, knowing no matter how well he played, he would be dropped for the next game?
I really hope at the very least that Nkounkou is in the squad for our next game, I am afraid the next time we will see Gordon will be in the Carabao Cup, if we are lucky.
Mick Omalley
299
Posted 06/12/2020 at 15:01:55
Brian @298,
I agree. For a man of Carlo's experience, he should be making a better fist of it. I can't remember one game where we have dominated.
We are like chalk and cheese from match to match. I know Carlo has won umpteen titles and cups but what I am watching is wretched football. His insistence with 3 at the back just seems to be a stubborn "I know best" idea...
Also, why has Olsen been left out of the squad? I think we can all agree he played well at Newcastle but now he's not even in the squad!
And surely Anthony Gordon is at least worthy of a place on bench? I am quickly losing patience and confidence in Carlo.
Tony Abrahams
300
Posted 06/12/2020 at 15:06:09
I don't know how to make a thread but I'd just like to pay my respects to an old friend, a very genuine Evertonian, a true football man, and the man who first got Wayne Rooney to sign for Everton.
Maybe Kenwright, wouldn't have been able to keep hold of Everton if it wasn't for the sale of Rooney? But you wasn't to know this, Bob!
RIP Bob, I've just heard the news now, and I'm gutted🙏
Kieran Kinsella
301
Posted 06/12/2020 at 15:21:19
Sorry for your loss, Tony.
Justin Doone
302
Posted 06/12/2020 at 15:31:48
I don't think anyone on ToffeeWeb knows what the tactics, instructions or expectations are from Carlo to his players.
I do think he makes more subtle changes than he's given credit for and for everyone (including me) who questions Delph at left-wingback, Iwobi at right-wingback and full-back has done a good job.
I would hate having James in my team. When loosing the ball or defending, there's no real desire to win the ball back, put a tackle in, and I hate the fact he goes to ground pretending to put a slide tackle in. He'll be sent off soon for such silly behaviour for endangering an opponent.
But his quality on the ball, his vision and passing are far superior to anyone else – it shows how poor our midfielders are.
For me, we need a proper winger. Someone who can take on and go past players whilst still being able to deliver a cross or pass.
Ricicharlison hasn't quite got the close control or pace to beat a man but his energy and determination make him a quality forward and first-teamer.
Dave Abrahams
303
Posted 06/12/2020 at 15:45:33
Tony (300), part of your growing up, meeting people like Bob Pennlington. Nice genuine men like Bob are rare. He never made a lot out of signing Wayne, publicity wise or financially either. Although he got a bit browned off with Everton when they finally got round to giving him a bonus for signing Rooney, a paltry sum... really paltry when you consider the vast amount they got for him.
Bob was going to jack it in, being a scout. I told him scouting was his life, he loved doing it and the pleasure he got from it. Bringing a boy into the football world then seeing them make it meant more than any monetary award.
He kept at it, not because of me but because dozens of people told him the same thing. He was just a very nice humble man who liked what he did and was well liked for being the person he was. Rest in peace, Bob.
Mike Gaynes
304
Posted 06/12/2020 at 15:47:42
Tony, deepest condolences on the loss of your friend.
When you feel up to it, I hope you'll share his name and a bit more about his history with Rooney.
Darren Hind
305
Posted 06/12/2020 at 15:50:13
Tony
Condolences mate. Sounds like we have lost a good'un there. Always very sad.
If you feel you want to say a few words about him, click on FANS at the top of the page. Then click on Talking Points. I'm sure the guys would be happy to publish a few well chosen words to honour one of our own.
Chris Williams
306
Posted 06/12/2020 at 16:21:44
Tony and Dave,
Sincere condolences.
Don Alexander
307
Posted 06/12/2020 at 16:44:21
Mike ('304), this might be of interest to you, Mt Pendleton having reportedly suffered dementia in his last year or so. It was a Guardian newspaper article from 2004;
'His tea was spilling all over the place because he was so excited'
Patrick Barkham meets the scout who discovered this 'timid young man', Wayne Rooney
Patrick Barkham – @patrick_barkham. Thursday 24 June 2004 02:49 BST
Bob Pendleton, a retired train driver, wanders up the touchline at Everton's football academy in Aintree, chatting to the eager parents of six- and seven-year-old boys. It's the same routine he performs every week, but the atmosphere is different today, now that the boy Pendleton spotted as an eight-year-old has become a fully fledged football icon. The 64-year-old scout is having to talk about Wayne Rooney rather a lot. A proud Evertonian, he doesn't really mind. "It's emotional at times", he says, "but I'm sure his family are going through the same."
Less than 10 years ago, Pendleton brought Rooney into Everton's Bellefield training ground and told the academy director, Ray Hall, to sign him up. Hall, who watched over Rooney's inexorable progress from eight-year-old to 18-year-old sensation, remembers when he first met Rooney, "a timid little boy", in his office. Rooney wasn't the only nervous one. Pendleton was trembling, Hall says, "His tea was spilling all over the place because he was so excited."
It was pure chance that Pendleton stumbled on the boy he still calls "young Rooney". In fact, he nearly failed to do so. A Liverpool scout spotted Rooney first and took him to their academy for a trial, but the coaches didn't like the look of him. It may not have helped that Rooney, from a staunch family of Evertonians, turned up in his blue Everton top. "They are still getting over that decision," smiles one coach at Everton's academy.
Pendleton was asked by the treasurer of the Walton and Kirkdale junior football league to collect refereeing fees owed by Copplehouse under-10s. "The treasurer asked if I could go and get them," Pendleton recalls. "I walked down to where they were playing and was talking to the manager when I saw a little fellow. He was so comfortable on the ball. I said to the manager, 'Who is the little fellow?', and he said, 'you're joking aren't you? That's young Wayne Rooney.'
"The manager points out his mum and dad, big Wayne and Jeanette, over on the other side of the pitch. I just introduced myself and said I'd like to take the young man into Bellefield. The look on their faces - because they were Evertonians - said it all. I was on to a winner. On the Thursday, I went over and had a little chat with Ray and said, 'I'm bringing the little fellow in'. He was signed there and then."
Rooney has always been a natural, says Pendleton. "From the word go, the things he could do with the ball, the goals he could score. Even then, he was one of them players. " Pendleton blows out his cheeks.
It was not just the skills, but Rooney's mental strength that stood out. His worried parents would phone the academy because he had not come home; he would be found in the academy gym. He was only 12 at the time. According to Neil Dewsnip, a coach at Everton's academy who looked after Rooney for much of his teenage years, he was "not tall, but he was always powerful" as a child. At under-12 level, he played for the under-13s; at under-15 he played for the under-17s and even the under-19s. By 16, of course, he was playing with the professionals. But at one stage, they had to bring the precociously skilful player back into his own age group at 14 "to stop him getting beaten up and allow him to regain his confidence".
As the sky darkens, Pendleton is still making tea for the parents of the next generation of Rooneys. Does he hope to find another Wayne Rooney? "No, Jesus," he says. "A good friend said to me, 'You only find one of them in your lifetime, so sit back and enjoy the ride Wayne is going to give you' - and I am enjoying it."
Wonder who was in charge of the club when Mr Pendleton was so browned off by his mistreatment?
Ricky Oak
308
Posted 06/12/2020 at 16:50:50
Let's have it right, Spurs are a boring playing team. What they do time and again, is minimal touches then shoot on goal.
Again today, 12 touches... goal, that's what is so confusing. Why on God's green earth can't we have even 90% of that ruthlessness in our team?
Brent Stephens
309
Posted 06/12/2020 at 17:10:23
Tony and Dave - really sorry to hear of your news.
Christy Ring
310
Posted 06/12/2020 at 17:11:09
Tony #300 My deepest sympathy on the loss of your good friend and true Evertonian RIP.
Brian Williams
311
Posted 06/12/2020 at 17:14:26
Tony and Dave.
Sorry for your loss lads.
Tony Hill
312
Posted 06/12/2020 at 17:17:38
Tony and Dave, if people of your genuineness think so much of him, then he must have been something special. RIP.
Danny O'Neill
313
Posted 06/12/2020 at 17:18:30
I think I said it earlier, but the man leaves this life for the next knowing he contributed greatly to the game he loved.
Peter Mills
314
Posted 06/12/2020 at 17:32:07
Tony and Dave, sincere condolences on the loss of your pal.
Bobby Mallon
315
Posted 06/12/2020 at 17:42:54
Conor @272,
Carlo took over a Napoli team who finished 4 points off the title and left them mid-table. Guess what... an indisputable fact. This is what you wrote.
It is disputable, Conor. He did not leave them, he was sacked, because himself and all the players, all of them refused to go away on a week training camp organised by the owner.
He also got them into the knockout stage of the Champions League. I agree wholeheartedly with everyone who says Carlo needs to stop tinkering but he must have a reason why the young players are not being played. Are any of them injured? Does anyone who is around the Under-23s know anything?
Paul Birmingham
316
Posted 06/12/2020 at 17:43:26
Prayers and sympathies, Tony and Dave, at the loss of your good mate.
He'll be watching down from the Top Balcony in the sky, with our Blue brothers in peace.
Terry White
317
Posted 06/12/2020 at 17:47:59
Christy (#280), there is a reason Danny Rose was not wanted at Newcastle and is basically unemployed at Spurs.
Apart from him being a thug, he is no good!
Tony Hill
318
Posted 06/12/2020 at 18:10:18
The one who needs to improve most, and who would then improve us, is Doucouré. He was another one who showed glimpses yesterday and who has a lot of talent, but he seems frozen because he's anxious and he won't let himself go.
This is an old debate, but I would invest in a serious psychologist to free the minds of the team as a whole, of specific players and, indeed, of the top brass.
So much of sport takes place in the head, and we are a very troubled case with much traumatic history to unlock.
Taoist Wu Wei is what we need, or the cruder modern variant of "Fuck It" philosophy. We worry too much – all of us concerned with the club – and, therefore, we overthink and underachieve.
We are imprisoning ourselves.

Tony Abrahams
319
Posted 06/12/2020 at 18:23:40
I'm thinking about Bob's family, and reminiscing about playing against his old Allerford team, on the Bill Shankly playing fields, for East Villa. A bye-gone era, and magical times for any child. Football really is the greatest game!
Patrick McFarlane
320
Posted 06/12/2020 at 18:32:48
Tony and Dave
Like so many others on TW, may I also extend my deepest sympathies to both of you and to Bob's family and friends.
By finding Wayne and persuading the club to sign him as a boy, Bob may have ultimately saved Everton Football Club, because without the monies that the club received from his transfer to Manchester United, lord knows what would have transpired. God bless Bob, all Evertonians owe him a huge debt of gratitude.

Ian Horan
321
Posted 06/12/2020 at 18:44:57
Nkounkou was excellent in the League Cup against those European heavyweights Salford and Fleetwood!!!!!
Let that sink in!!! Against the barcodes, he was iffy but, to be fair, so were the rest. The young man is at the start of his career and one or two think he should be the saviour! Calls for Rose of Spurs isn't the answer either.
Yesterday, we had to combat Burnley's Route 1 approach, they are a modern Stoke City. Testing time at the moment for Blues and – before anyone goes "Man City put 5 past them" – Burnley had an untried young reserve keeper in.
And finally it took Chelsea until the 92nd minute to secure the points against a very good relentless Leeds this weekend. Carlo Ancelotti has made mistakes but he has only had one transfer window to operate in. Last January, he had been at the club a matter of weeks, so still assessing his squad as to why it is unbalanced and lacking quality.
Dave Abrahams
322
Posted 06/12/2020 at 19:18:07
Bob really was a cracking fella, easy to talk to and have a laugh with. He ran a district team made up of players from the Walton and Kirkdale league and became an Everton scout around that time.
I knew him a long time and he'll be laughing at me now, spelling his name wrong!! Pendleton, that's the correct spelling. The man in charge of the bonus scheme for scouts was Mr Wyness.
Danny O'Neill
323
Posted 06/12/2020 at 19:34:28
Maybe in his own judgement, Bobby, they are not up to the standard.
You don't play players because they are young or old. You play them because you think they are good enough.
I would suggest Carlo has coached enough players of a standard higher than we have at Everton now or have seen in recent seasons to know what he considers good enough.
Peter Mills
325
Posted 06/12/2020 at 22:48:08
Our performance against Burnley was not dreadful, but still left plenty to be desired. Like just about everyone, I was puzzled by some of the players selected, so I would question the manager about that. But even those we would all have selected made some poor passes and bad decisions.
It's interesting to read above about the management of Wayne Rooney, and how even the most prodigious talent we have ever seen needed patience and careful treatment. We have a manager with vast knowledge and experience, I am prepared to be patient with him.
Danny O'Neill
326
Posted 06/12/2020 at 22:51:22
Dave, that's a great tribute. I just hope in his memory there are up-and-coming Bobs out there who can work with Everton, and Liverpool (dare I say), who work to spot the talent that is evident on the parks of our city. Some of our greatest players have been those we have uncovered on our own doorstep and people like Bob have been fundamental in doing so.
Dave Abrahams
327
Posted 07/12/2020 at 09:13:40
Danny (326), yes there were a few scouts around the same time as Bob and they just scouted young players, from a very early age up to school leaving age.
Jim Aspinall, a Liverpool scout but an Evertonian, another gent, brought Robbie Fowler to Liverpool, well looked after by Liverpool when he retired, I heard or read that they finished his mortgage off and bought him a car.
Tommy Fairfoul, an ex Everton player who did the rounds before Bob Pendleton for Everton. John Bennison at Liverpool, Imthink he played for Wrexham and Chester.
Joe Armstrong, a Scouser, who scouted for Man.Unt. Joe did the job properly, by the book, phoned parents up and asked if it was okay to come and see you, came with his wife, all above board. He never discovered Georgie Best but was given the task to go to Belfast and persuade George and his parents to to get George to sign for United.
All nice people who it was a pleasure to get to know and have a good chat about football to.
Danny O'Neill
328
Posted 07/12/2020 at 11:47:36
On the subject of local lads, and I've never really looked into any specific stats, but often thought there must be something in the water in Huyton. Just of the top of my head, I can rattle off several players who have played at the top level of English football who were not just from the Liverpool area, but specifically from Huyton. I suppose if we include Croxteth and Kirkby, the east part of the city region (as we refer to it these days!).
Christy Ring
330
Posted 07/12/2020 at 14:44:52
Terry#317 I don't disagree that Rose is a thug, he fell out of favour at Spurs over his contract, but in my opinion, Rose is a very good left back, he's 30, has 29 England caps, and my point was, that Carlo won't give Nkounkou a chance, and playing Iwobi and Godfrey at left back, is round pegs in square holes. He'd definitely do a job until Digne returns, that's all I was suggesting.
Barry Jones
331
Posted 07/12/2020 at 15:27:30
I think we need to wait a bit longer to sit in judgement on Carlo Allardicci.
Steve Carse
332
Posted 07/12/2020 at 16:30:31
Brian (298), a bit off-topic but your post did mention Silva's shortcomings on sorting out defensive problems so I went back to check whether my memory was right and that there was an improvement in the second half of his first season. And indeed the records confirmed it.
After a run that had seen us keep clean sheets for only 2 of the previous 16 league games, we then went on to finish the season keeping 8 clean sheets out of the last 11. It was a remarkable turnaround, and it was also achieved alongside an improved goalscoring record.
No reason to believe Ancelotti could not do something similar.
Andy Meighan
333
Posted 07/12/2020 at 16:51:10
People calling for the introduction of Nkonkou and Gordon need to give it a rest. Ancelotti sees these two lads in training every day and he obviously doesn't think they're ready.
Be honest here, does anyone think Gordon ripped up any trees at the back end of last season? I personally don't. And as well as Nkounkou did in the League Cup, he looked lost at Newcastle.
Look, their time will come most definitely, but the manager must have his reasons for not putting them in the matchday squad.
Brian Wilkinson
334
Posted 07/12/2020 at 16:52:34
Steve, have you checked Silva,s full stats, conceded 24 goals from corners and set pieces, the worst in the league, he also has the worst record of only picking 5 points up from when we have gone a goal behind.
The defence was a shambles.
Marc Hints
335
Posted 08/12/2020 at 16:23:52
Blimey six games in two weeks, can't see us going anywhere this month especially with our record of injuries we are getting and bound to get more with this hectic fixture. We cannot even rest players as we have Chelsea, Leicester, Arsenal and Man UTD in the cup! and as we all know the bench is basically non existent
Brent Stephens
336
Posted 08/12/2020 at 16:52:10
Andy #333 I'm with you pretty much on Gordon. I saw quite a bit of him in the U23s where he was exciting. No surprise he got games in the first team. But he just hasn't displayed any of his U23s form in the Prem.
Matthew Williams
337
Posted 09/12/2020 at 12:41:32
Why do our games contain so many back-passes? It's gone on for fucking years! I hardly see any in a Welsh Premier League game...
I am sure I read many moons ago the great Brian Clough used to fine his players for doing it. Jeez, if that happened today, our players would be fucking skint!
As for our manager, I think Darren Hind might be proven correct. For me, if he fucks up our League Cup run, then I want him gone!
Way too negative for my tastes... then again, he is an Italian, known for playing the game negatively.
---
Add Your Comments
In order to post a comment, you need to be logged in as a registered user of the site.
Or Sign up as a ToffeeWeb Member — it's free, takes just a few minutes and will allow you to post your comments on articles and Talking Points submissions across the site.
---
© ToffeeWeb