Have your say on the proposed new Everton badge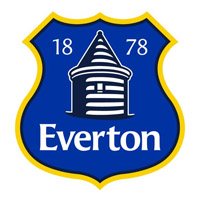 The proposed new Everton badge
Everton's Marketing and Communications department have commissioned a new Club badge to replace the iconic crest that has been the club's identity for the past two decades.
Designed in-house, the new badge dispenses with the laurel wreaths and the treasured Nil Satis Nisi Optimum club motto (which will, apparently, stll be used for branding inside Goodison Park) in favour of a simplified Prince Rupert's Tower and the word "Everton" inside a modified version of the heraldic shield.
Though the response to the proposed design has been overwhelmingly negative among online fans, the Club believe that, based on the feedback from the comparatively small sample of supporters at recent Fan Forums, the new identity will be warmly received.
In seeking to gauage a wider opinion from Evertonians, we are hosting the following poll where you can register your opinion of the proposed design: