Skip to Main Content
Venue:
Goodison Park, Liverpool
Premier League
Wednesday 10 November 2010; 8:00pm
Beckford (90'+3')
Klasnic (79')
David Moyes rang the changes, perhaps in anticipation of another even bigger Goodison game coming up on Sunday. Coleman, Heitinga and Yakubu rested, allowing Marouane Fellaini, Diniyar Bilyaletdinov and Louis Saha to start.
Bolton started the more brightly. Distin did well to intercept Ellmander in full flight on Howard's goal.
Bolton were pushing Everton back repeatedly from set pieces but after 20 mins it was Everton's turn to apply the pressure. Pienaar finally got a break, Saha's shoot was straight at Jaskelinen but Tim Cahill in quickly could do nothing with the rebound. Saha, with a nice galancing header off a corner, saw it cleared off the line after the half-hour.
Everton looked to attack with more purpose, Arteta firing in a good deep cross that won a corner. Good pressure from Everton led to another corner, with Cahill and Cahill getting a serious lecture for stupidly pushing each other. The corner dropped to Fellaini at the back post but his ferocious volley flew high over the bar. A glorious chance missed.
Steinsson then took out Pienaar and won the first yellow card. Pienaar came back on after treatment and ran at Bolton, feeding a great ball into Arteta but the Spainiard's touch was too heavy and the chance was gone. Baines won a free-kick with a good run inside, but Arteta's free-kick drive was hopeless, the ball curling well away from goal.
A spell of good possession followed but the attack was modeled again around walking the ball through the Bolton defence — and that was never going to work. Another yellow card for Bolton on the break, Zac Knight cutting down Saha, the free-kick from Arteta totally wasted as his chip bounced through harmlessly to Jaskelinien.
So Everton, under the cosh for 20 minutes, survived the aerial onslaught. Then the Blues dominated the rest of the half but could not deliver.
Everton looked to continue the attacking play into the second half, Bily coming very close on an acute run-in from the left, his shot deflecting over off Baines. Neville gave away a corner that looked dangerous from Bolton bbut was defended away.
The hour mark and subs in order for both sides. A great chance for Saha but he smashed it into a defender, lots of pressure but the Blues unable to really get close enough to the Bolton goal. Coleman cane on for Bilyaletdinov but another hopeless corner followed from Arteta. However, Coleman joined straight in the fun, keeping the balls coming into the Bolton area.
Coleman did a trademark cut-in but again the effort was blocked. On his next attempt, Coleman won a corner but yet again, it was utterly attrocious from Arteta, straight to the feet of the first defender. But Bolton could not clear and Saha won yet aonther corner, this time delivered from Baines with more height, but insufficient speed...
Fellaini caught Holden, lashing at the ball in the centre circle, and from the restart, Bolton won a rare corner, from which Taylor headed onto the Everton bar! Yakubu readied himslelf to come on as Coleman dsahed forward yet again, winning yet another corner, but it was lobbed in, far too high and deep.
Then the crucial turning point can as Jagielka got caught horribly in possession in the middle, and Bolton were off to the races, Taylor crossing well for Klasnic at the far post as Distin and Howard both fatally missed the ball, allowing the striker to bundle it inside the post. Game Over, surely with 10 mins left.
Yakubu and Beckford finally came on in place of Saha and Neville, as David Moyes threw caution to the wind. But Fellaini then got tangled with Robinson, kicking out at him while on the ground; Dowd immediatly pulled out his red card for an idiotic response from the Big Fella. Could it possibly get any worse?
No, into the fiinal minute of added time, an unbelievable goal from Jermaine Beckford saved the game and Everton's undefeated run. Baines did superbly to pull the ball back into play off Lee and scoop it in to Beckford, who turned on the left side of the area, strode forward, and clipped the most beautiful unstoppable shot into the top far corner of Jaskelinen's goal, with the keepr utterly beaten. A fantastic debut league goal and an incredible finish to a very frustrating game.
Match Report
Everton's lack of cutting edge where it really matters — in front of goal — is becoming a recurring theme in a season in which they just don't seem able to kick into high gear. And with the clock ticking down deep into injury time, it looked as though another failure to capitalise on the lion's share of possession and territotrial superiority was to cost them dear.
By that stage, the Blues had played plenty of nice football and created a number of chances that yielded 17 shots to Bolton's seven but had nothing to show for it. Instead, they were trailing 1-0 to Ivan Klasnic's 78th-minute strike and had been reduced to ten men when Marouane Fellaini's unshackled reckless side came to the fore and he was shown a straight red card for kicking out at Paul Robinson.
Enter Jermaine Beckford, the apparent misfit free transfer acqusition from Leeds United whose confidence appeared shot after a rocky start to life at Goodison Park. On the last meaningful attack of the game, the striker picked up the ball on the left side of the penalty area and swept a stunning shot into the far top corner of Jussi Jaaskeleinen's net to salvage a draw for Everton.
Despite the last-gasp heroics, the personal success for Beckford and the fact that this marked a seventh match without defeat for the Blues, there was still an air of despondency at the final whistle, the fans and players aware that this was another opportunity for three points spurned. With the race for the Champions League places so open this season, it is indescribably frustrating to see a team that looked so good in the second half of last season pass up so many points, to see so many winnable games lost or drawn.
Moyes's tinkering with what was a fairly settled starting IX — he replaced Seamus Coleman, John Heitinga and Yakubu with Diniyar Bilyaletdinov, Marouane Fellaini and Louis Saha — didn't help but it was not entirely to blame. Much of the responsibility lies with the players and a general lack of a killer instinct in the penalty area, though, as was the case with Blackpool, credit must also go to Bolton's defence for their determination to put bodies in the line of fire to keep the ball out of their net.
Indeed, when Saha's fierce drive after 23 minutes was parried by Jussi Jaaskeleinen and Tim Cahill pounced on the rebound, the 'keeper was there again to beat his shot behind.
10 minutes later, Saha was again denied by the Finn, this time from point-blank range as he knocked the ball behind with his back leg and from that corner, Chung-Yong Lee hacked his soaring header off the goalline. When the energetic Steven Pienaar put the ball back into the danger area, Cahill couldn't steer it home with a flick of his heel and Bolton survived.
Owen Coyle's men had started the game in purposeful fashion and after Bilyaletdinov had volleyed Fellaini's header back across goal wide of the post, Johann Elmander was denied a goalscoring opportunity at the other end by a magnificent saving tackle by Sylvain Distin. The Swede was also denied by Fellaini when his volley deflected off the Belgian and behind for a corner which caused all kinds of chaos in the Everton defence until a second corner kick from the other side was headed wide by the same Bolton player.
Having then ceded the initiative to their hosts, the Trotters held on to half-time and might have taken the lead six minutes after the restart but Stuart Holden was denied by an excellent reflex save by Tim Howard as he steered a header back across goal.
Still Everton pressed though and still they were denied by dogged defending by Bolton. Bilyaletdinov latched onto a poor defensive header by Gary Cahill but the sting was taken out of his shot by a deflection. Then Pienaar carved the visiting defence open with a glorious slide-rule pass to Leighton Baines on the overlap but his low cross skipped up off Cahill and inches over Jaaskeleinen's crossbar. Distin headed the subsequent corner expertly back into Bilyaletdinov's path but the Russian fluffed his lines and bobbled a shot wide.
And if that wasn't frustating enough, when Saha turned brilliantly in the 65th minute to open up space for a great chance, his effort was also deflected away from goal and behind for a corner.
It was at that point that the impetus from the Blues started to fade and Bolton came more into the match. And with 12 minutes left of the regulation 90, Matthew Taylor swung a wicked cross in from the touchline, the ball eluding Howard and Distin's lunge before being met by Klasnic, a second-half substitute at the far post. Just as at the Reebok Stadium earlier this year, he made no mistake in punishing Everton with what looked to be the winning goal.
Moyes, who was already preparing attacking changes in addition to his earlier decision to withdraw Bilyaletdinov in favour of Coleman when Bolton scored, threw on Beckford and Yakubu in place of Phil Neville and Saha with nine minutes left, but his efforts appeared to be critically undermined by Fellaini who reacted to a bad tackle by Robinson by kicking both feet into the Bolton man's groin. Sensing a red card was coming, the Belgian feigned more serious injury to elicit leniency from referee Phil Dowd but he was given his marching orders all the same.
Down to 10 men and facing an entrenched Bolton side content to play out time by the corner flag where possible, the Blues looked beaten. With the ball moving sideways, both manager and fans alike were baying for the players to get it forward and when they finally did, Beckford, who had been at the centre of a potential penalty incident a few minutes earlier when Zat Knight appeared to jab him in the throat with his elbow, seized the moment to grab his first Everton goal in stunning fashion.
In the final reckoning, while Everton did fashion chances, there just weren't enough for the dominance of possession they enjoyed and, again, there was often too much hesitation when the better option would have been the put a foot through the ball rather than trying to walk in through the defence.
Too often, an overly nonchalent pass went astray — Arteta, Pienaar, Bilyaletdinov and Cahill were all guilty of it — or the final ball was poor, while Arteta continues to waste set-pieces. While the decision to drop Yakubu didn't seem to much sense, Saha made a pretty good case for it with a decent display, Bily was poor pretty much from start to finish and Coleman made in immediate difference when he came on.
At the back, Distin continues to demonstrate he has put his early-season jitter firmly behind hin, but Jagielka was uncharacteristically shaky.
If there was to be a further plus side, it would have been the apparently effortless manner in which Fellaini returned to the side but he ruined it with a moment of petulance with just five minutes to go. He now faces three more games on the sidelines through suspension.
So another two points dropped and another chance to move into the top six spurned. While fifth place remains just two points away despite the Blues' relatively poor points return, there is always hope but at the moment there just isn't enough evidence that this Everton side can finish in the European places without some changes to their attacking attitude.
Player Ratings:
Howard 7, Neville 6 (Beckford 7), Jagielka 5, Distin 8, Baines 7, Fellaini 7, Arteta 7, Bilyaletdinov 5 (Coleman 7), Pienaar 8*, Saha 7 (Yakubu 6)
Match Preview
Everton are back on home turf this evening for a mid-week northwestern tussle with Bolton Wanderers who moved into the sixth spot in the Premier League that Everton might occupy now had they beaten Blackpool at the weekend.
David Moyes rings three changes for the first of two consecutive fixtures at Goodison Park, with Seamus Coleman, Yakubu and John Heitinga being replaced by Diniyar Bilyaletdinov, Louis Saha and Marouane Fellaini respectively. The Dutchman, who has been struggling with niggling injuries until declaring himself fully fit last week, is not even on the bench as Fellaini makes an earlier than expected comeback after injury.
Bilyaletdinov, who has been frozen out of the first team for much of the season due to the form of Steven PIenaar and Coleman on the flanks, gets the chance to impress on the right side of midfield in front of home fans where he has typically been better than on the road.
Elsewhere, the side is unchanged as Moyes looks to extend his side's unbeaten run to seven matches. Bolton will provide stern opposition, as always, and will be buouyed by a weekend victory over Tottenham Hotspur that elevated them into the European places.
* Unfortunately, we cannot control other sites' content policies and therefore cannot guarantee that links to external reports will remain active.
EVERTON (4-5-1)
Howard
Neville (82' Beckford)
Jagielka
Distin
Baines
Bilyaletdinov (67' Coleman)
Fellaini :86'
Arteta
Pienaar
Cahill
Saha (82' Yakubu)
Subs not used
Mucha
Baxter
Rodwell
Hibbert
Unavailable
Anichebe (unfit)
Osman (injured)

Barkley (injured)

Yobo (on loan)
Vaughan (on loan)
BOLTON(4-4-2)
Jaaskeleinen
Robinson
Knight :45'
Cahill
Steinsson :39' (59' Ricketts)
Taylor
Muamba
Lee
Holden
Davies
Elmander (62' Klasnic)
Subs not used
Bodgan
Davies
Blake
Rodrigo
Petrov
Premier League Scores
Tuesday
Stoke
3-2
Birmingham
Tottenham
1-1
Sunderland
Wednesday
Aston Villa
3-2
Blackpool
Chelsea
1-0
Fulham
Everton
1-1
Bolton
Man City
0-0
Man Utd
Newcastle
1-2
Blackburn
West Ham
2-2
West Brom
Wigan
1-1
Liverpool
Wolves
0-2
Arsenal
| | Team | Pts |
| --- | --- | --- |
| 1 | Chelsea | 28 |
| 2 | Manchester United | 24 |
| 3 | Arsenal | 23 |
| 4 | Manchester City | 21 |
| 5 | Newcastle United | 17 |
| 6 | Bolton Wanderers | 16 |
| 7 | Tottenham Hotspur | 16 |
| 8 | Sunderland | 16 |
| 9 | Liverpool | 16 |
| 10 | Aston Villa | 16 |
| 11 | West Bromwich Albion | 16 |
| 12 | Everton | 15 |
| 13 | Blackburn Rovers | 15 |
| 14 | Blackpool | 14 |
| 15 | Fulham | 13 |
| 16 | Stoke City | 13 |
| 17 | Birmingham City | 12 |
| 18 | Wigan Athletic | 11 |
| 19 | Wolverhampton Wanderers | 9 |
| 20 | West Ham United | 8 |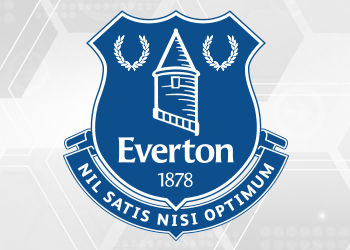 ---
Bet on Everton and get a deposit bonus with bet365 at TheFreeBetGuide.com
---