US takeover could be weeks away
by

400 Comments [Jump to last]
| 08/02/2016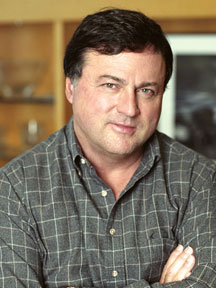 Former San Diego Padres owner John Jay Moores could be weeks away from competing a takeover at Everton
The proposed £200m takeover of Everton FC by the American consortium led by John Moores and Charles Noell is "edging closer" according to reports which put the timeline at between a fortnight and a few weeks.
Though there has been no official comment from the club at all on the matter since a report broke in The Times in December that the San Diego-based venture capitalist Moores and his long-time business partner were undertaking due diligence, local journalist Greg O'Keeffe was the first to report today that talks are at an advanced stage.
More of the major national outlets have followed suit, suggesting that Everton's hierarchy is now tacitly acknowledging that negotiations are well underway, with The Guardian saying that it could be a matter of weeks, while Paul Brown in the Daily Star also claims that a deal in principle could be signed as soon as two weeks' time.
Two Chinese groups are also believed to be interested in discussing a takeover of the Blues but O'Keeffe suggests that they would only enter the equation, "if a deal-breaking late bump in the road occurred."
Brown claims that Moores and Noell, who have pondered bringing a MLS franchise to San Diego, have a passion for football and are proceeding with their proposed buyout of Everton against the advice of their closest aides.
---
Reader Comments (400)
Note: the following content is not moderated or vetted by the site owners at the time of submission. Comments are the responsibility of the poster. Disclaimer
Mike Berry
1
Posted 08/02/2016 at 20:07:53
I don't know about this. Better the devil you know and all that. Can't help thinking about all the clubs that all have disasters as foreign owners. We all know who they are. But hey ho, the last John Moores, didn't do too badly
Dave Clark
2
Posted 08/02/2016 at 20:12:11
I'm so scared of this takeover. The Yanks have no clue about football and all they want is a huge return on their investment (I actually have no problem with that, but are the rest of you ready for it?).

Buy Everton for 𧶀m, sell Stones, Lukaku and Barkley for 𧵎m and they get a bargain. Yes, it really is that easy and we the fans could do nothing about it. Be careful what you wish for, Blue Union!

Let's just hope they aren't like Lerner, Gillett & Hicks, John Henry (who I have on good authority does not have the money he claims to have) and even the Glaziers (who got away with it due to Ferguson).

Dave Roberts
3
Posted 08/02/2016 at 20:14:58
77 quid for the Upper Bullens?
Keith Meakin
4
Posted 08/02/2016 at 20:18:55
It's all about the money! TV Revenue makes huge appeal to the Yanks.

Chuck in the sale of Lukaku and Stones and they have a very good deal. Not sure it's good for Everton.
David Tennant
5
Posted 08/02/2016 at 20:20:51
Really don't trust American owners to invest in the club, their track record in the premier league leaves a lot to be desired. Villa, Sunderland and United are examples of clubs I don't want to follow.
Asian and Arab owners in general seem to heavily invest in order to create a brand that is sellable throughout the world i.e adding value to the club. City, Leicester, PSG.
American owners look at clubs like shares. What dividends can they get out of it? How do they cut costs and increase profit? They don't add value or develop the brand, they utilize what's there.
I have a lot of trepidation about these guys.
Ian Bennett
6
Posted 08/02/2016 at 20:23:16
Stand by Goodison exercise. £200m for doing nothing, can't be bad.
David Tennant
7
Posted 08/02/2016 at 20:23:43
And obviously Liverpool another prime example of a series of US ownership
Pete Cross
8
Posted 08/02/2016 at 20:24:03
Venture capitalist sends shivers down my spine
Frank Crewe
9
Posted 08/02/2016 at 20:24:33
They're not rich enough. We want billionaires not millionaires.
Usman Khan
10
Posted 08/02/2016 at 20:25:43
I have been reading ToffeeWeb for an age now but have only just signed up to comment. My reason for doing so now is as a supporter of close to fifty years I am saddened that our time as a locally-owned and led club is coming to an end and that we are just going become another profit line on an investor company's balance sheet.
Sure they have been problems in the past and that we have lacked investment at crucial points of time, but better that than this.
Danny James
11
Posted 08/02/2016 at 20:26:12
This could be a disaster waiting to happen
Julian Wait
12
Posted 08/02/2016 at 20:27:03
As a Texas Toffee, I sure hope this means more games here, and I would expect that would mean Houston (he has put a lot of money into UH). As a lifelong blue, I just hope it means NSNO returns to the fore and we start to win things again, it's about time! :-)
Dave Ganley
13
Posted 08/02/2016 at 20:29:10
We are going to have these concerns no matter who is taking over the club. There doesn't appear to be any English billionaires willing to take over PL clubs so we are stuck with foreign owners if we are going to have a new regime.
This could be a disaster, we all remember the Hicks and Gillette fiasco across the park. However, it could be the best thing to happen to us for many years. A chance to finally compete with the top tier and, whisper it quietly, a chance to maybe, just maybe, add to our league title tally. We will never know unless we give it a go. It could be the road to hell, or it could be the road to prosperity and glory. One thing we know for sure though is that if we stay with "better the devil you know" regime then ultimately we stay on the road to nowhere.
Stephen Scofield
14
Posted 08/02/2016 at 20:31:37
Been looking forward to a takeover for years. But I feel, with the money from Sky next year, and financial fairplay is it actually worth it anymore? I fear we have missed the boat.
David Price
15
Posted 08/02/2016 at 20:31:46
To be fair the Yanks have given them lot plenty of cash for the team, but Brenda bought mostly a pile of shite.
Roberto in his defence would continually improve our side as he does seem to mostly invest well upto now.
Mark Pierpoint
16
Posted 08/02/2016 at 20:33:04
David #4. For every Sheikh Mansour there is a Vincent Tan. For every Leicester City owner there is a Thaksin Shinawatra. It is too general to simply suggest American=Bad and Asian=Good.
William Colman
17
Posted 08/02/2016 at 20:33:54
㿹 for the Lower Bullens! A takeover was gonna happen one day and who knows what the future holds. What will be will be will be. Will they want to compete with the Yanks from across the Park? Very interesting times ahead, Blues.

One worry will be ticket prices. I pay 𧺺 for my season ticket in the Gwladys Street, a relative 𧾦 odd in the Kop. If it goes through I hope they understand what it means to be an Evertonian.. If they don't I'm sure we will soon let them know.
Bill Griffiths
18
Posted 08/02/2016 at 20:35:34
Personally I would much prefer to carry on with Bill rather than someone like Hicks and Gillette running the club.
However as much as I would like to see Bill continue it's obvious that given his age and the possibility that he is suffering from a serious illness there is going to have to be a change sooner rather than later.
We have just got to hope and pray that when Bill does go the club is put in good and proper hands. Guess it's a bit like Russian Roulette really.
Steve Guy
19
Posted 08/02/2016 at 20:41:06
Unbelievable comments on here. How about waiting until a) the deal is done and b) you hear what they've got to say.
We've had years of underinvestment and BS from the current lot so I can't believe some of you want more of that.
Mark Riding
20
Posted 08/02/2016 at 20:43:12
ToffeeWeb in Doom & Gloom shocker.
They are really keen on developing Goodison as well by the way..
Not sure if this will add to the misery on here or not ?
Jim Rafter
21
Posted 08/02/2016 at 20:44:46
Stand by your beds. All the "Billy Liar" crew who have spend years trying to run the current board out just wait and see what a gang of Yanks are going to do for us.
Only last week I said to my lad "poor Villa, I feel for their fans, no-one deserves what they're going through"
Well I just pray that five years from now we aren't all protesting outside Goodison at ten to five after another beating two places off the bottom screaming "Yanks out"
Christy Ring
22
Posted 08/02/2016 at 20:45:53
It's a hard one to call, but BK, Earl, Woods and Green have no interest in investing money, and moving the club forward. American investors don't like spending their own money, and the money being invested in China at the moment is staggering, so I hope Bill looks at the bigger picture, and a new stadium, or redeveloping Goodison has to be part of the negotiations.
David Tennant
23
Posted 08/02/2016 at 20:48:27
But Mark, how many great US owners can you name.
Also Shinawatra actually did bring City forward. Invested heavily in the squad and ultimately sold the club well. Under Tan ownership Cardiff have reached the Premier League. Agreed he shouldn't have changed the colour of the ki, it was a crazy move. But he did that with the aim of improving marketability. And I think they play in blue again.
No US owner has improved the standing of their respective club within the British leagues. Sunderland still fighting relegation, Liverpool no title, Villa (a big club) will be relegated. United are just a Manchester club in name. They're financial hq is in London, they're CEO is not interested in the city whatever.
City have just hired Guardiola, and have invested heavily in Eastlands the area. Leicester have gone from league one to title challengers. PSG were mediocre now a powerhouse.
That level of improvement has thus far not been displayed by any US consortium. Actually the football teams have gone backwards.
I also feel Stephen makes a very good point. Could we now have a sustainable model for a club without the constraints of foreign ownership? It is a good question.
Ray Robinson
24
Posted 08/02/2016 at 20:49:47
Keith #2. Stones and Lukaku might go anyway, regardless of a takeover. Anyway, why would a new owner necessarily want to sell the best players? Yes, cash in hand admittedly but the value of the club diminishes as it becomes less competitive. I can't see them wanting to asset strip immediately after buying the club - several years down the line if the venture proves unsuccessful maybe but not straight away.
John Newland
25
Posted 08/02/2016 at 20:51:17
The problem is that we don't know how the Americans intend to fund their investment. They are millionaires rather then billionaires so I can't see them putting in their own money. The big danger is that they do what the Glazers did at United and finance the takeover by taking out loans and Everton could then be left paying off the interest season after season while they take their annual dividends, just like the Glazers do at United.

A leveraged buyout is not what we need. We need someone with the money to get us a new stadium while maintaining a decent level of investment in new players. To me that sounds more likely to come from the Chinese than the Americans.
Ged Simpson
26
Posted 08/02/2016 at 20:53:05
Do any of us know owt ?
Mark Riding
27
Posted 08/02/2016 at 20:54:04
David #23, how many great British owners can you name ?
We cannot get any worse off the field than we are now.
Les Martin
28
Posted 08/02/2016 at 20:56:13
Moores and Noell head the consortium, but who knows who else is behind the scenes ?

I am sure we can trust Bill to hand us over to caring guardians as he would not want his legacy remembered any other way.

Exciting times ahead with progress both on and off the field.
Stewart Lowe
29
Posted 08/02/2016 at 20:57:08
My first concern is that any potential investor is only now trying to get into the Premier League now that the billion pound TV deal is in place. My second concern is that these guys are millionaires and it takes a billionaire to invest heavy, just ask Chelsea and Man City.
Jackie Barry
30
Posted 08/02/2016 at 20:58:00
Lol. It's not as if we are full of money right now is it? The players mentioned will either want to leave anyway or stick around because new owners have some kind of exciting vision for the club. I really don't see what the doom and gloom talk is all about, it's not as if we have been going anywhere anyway.
Ian Hams
31
Posted 08/02/2016 at 20:59:14
How many times have you wished and wished for something not realy expecting it to come about, then wham its actually looking like happening, and all of a sudden its like oh shit I'm scared.
Reminds me of how I felt when I had a new job with a 500 mile move, not sure if familiar is a bit more comfortable.
Brent Stephens
32
Posted 08/02/2016 at 21:06:19
Bill and the rest of the board - do one. Er, hang on, don't like the look of these new guys - anybody really know anything about them and what they'll do with us?
Paul Hewitt
33
Posted 08/02/2016 at 21:08:01
Can we at least give these guys a chance? They may actually be good.
David Price
34
Posted 08/02/2016 at 21:08:02
Can't really compare Leicester as a club having owners investing in them heavily, the team that won at City cost £22m.

David Tennant
35
Posted 08/02/2016 at 21:09:19
Mark #26
Not my point, there is no British interest in buying our wonderful club. We do currently have a British owner who truly does support the club. We are stable and have great potential, but I agree with you foreign investment would seem (and I use the word seem) to give us a catalyst for further success.
I just really fear we are swapping current stability and sustainable but slow progression for (as previously mentioned) 'venture capitalists' who look at our club as nought but dollar signs. It's so much more than that!
I would rather kenwright than corporates coming in and ripping the soul from our club, a club they don't actually care for. That frightens me. Especially as they don't appear to have the mountains of wealth required to take us forward.
And from the options available, who are interested in us I'd like to know more about the Chinese parties. But obviously I have no insight into the deals. So I'll have to trust people who are smarter and more insightful than myself.
And ultimately Mark, my friend, we debate because we care. COYB
Peter Roberts
36
Posted 08/02/2016 at 21:10:43
I'd be gutted if it was another Randy Lerner... imagine someone giving our manager £250m to spend on players and who bought a training complex and renovated the ground....

Tony Hill
37
Posted 08/02/2016 at 21:13:50
I suspect this will be a good move for the club - if it is true of course. These people seem to be careful characters and the present ownership is going nowhere. I hope very much that new owners buy into the history and ethos of Everton, if they do then they will be giving themselves a flying start.
The opportunities for us in the USA by sensibly building our fan and commercials bases there are huge. It doesn't mean we lose our soul in the process, that's up to us to protect. Most of our American fans seem to support the club in full knowledge of what they are getting, the joy and the pain, so no reason why American owners shouldn't do the same - though it would be nice to boost the joy please.
Ged Simpson
38
Posted 08/02/2016 at 21:20:15
Doubt a few on TW will sway of either way !
Steavey Buckley
39
Posted 08/02/2016 at 21:25:26
For any present or future owners of EFC, a new stadium is the first priority. The existing cash flow can take care of the playing side.
Gavin Johnson
40
Posted 08/02/2016 at 21:25:31
Put it this way..Our existing board haven't invested a penny of their own money into the club.
I don't see BK selling to this consortium unless the Yanks have offered a clear plan on solving the ground situation. I've heard good and bad things about Moores tenure as the Padres owner. The main attraction for me is that he moved the Padres into a high-end stadium. If he achieves that at Everton and we have a modest increase in player spending I think we'll be in good hands.
Guy Hastings
41
Posted 08/02/2016 at 21:26:20
If Maureen gets the Utd gig then Stones will be off. Shed load in wages and gets to stay in the north. That's probably in the accounts book in black ink. As for Bill, it will be all about legacy. He wants to be loved more than anything (don't we all) so I'd like to think he's got as good a deal for both himself and the club. But once it's sold, it's no longer his - hope he's gathered that, Hon Pres for life or not.
Dean Adams
42
Posted 08/02/2016 at 21:35:13
Maybe they will buy the training ground too!!
Kevin Tully
43
Posted 08/02/2016 at 21:36:17
Jim Rafter # 21. I take by your post you are a fan of BK's chairmanship of the club. If so, you've nothing to worry about at all. The man himself is on record as saying he will only sell the club to the right people, who can take this club forward.
Mick Quirke
44
Posted 08/02/2016 at 21:37:33
Anyway who wants this to happen is very stupid.
Please hang on, Bill.
Gordon Crawford
45
Posted 08/02/2016 at 21:41:27
So we are stupid for wanting to see our beloved club progress? Firing insults at people is a great way to go about things.
Let's just see what happens. I for one am looking forward to having a new board with ambition.
Brin Williams
46
Posted 08/02/2016 at 21:43:33
Can't wait to see them cheer-leaders shaking their arses. It's the little Toffee girl I feel sorry for tho'!!
No more Scouse Pies - KFC and Big Mac's instead and everyone in the ground early to sing the Star Spangled Banner with hands on hearts and a ticker tape reception after every goal. At least I'm hoping we don't have music when there is a lull in play.

Garry Corgan
47
Posted 08/02/2016 at 21:45:17
I'm not worried.
Kenwright has had countless chances to sell up, over the years. Whatever you think of his running of the club, I'm relatively certain he's always had its best interests at heart. I can't believe he would be going through with this sale without cast-iron (and perhaps contractual) assurances about the new owners' intentions.
If this does go though, I believe all we can do is get behind our new owners and show them that is Evertonians can be friend or foe, but God damn, we'd love to be friends.
Joe O'Brien
48
Posted 08/02/2016 at 21:49:29
I can't wait for it to happen. They're track record in the states site that they invest money in the club. Couldn't put up with another 25years of bill putting no money in the club. The only reason we've not been relagated in his time is that we've been very lucky with managers who could compete with being given no money.
We need this club to be run more like a business, it's a big club that needs to be run that way. Some post that I read once here said his girlfriend worked with us then went to work with Liverpool, and the difference between the club's was unreal.
We need to wake this club up so we can compete for the tittle, where we should be doing.
We don't know for sure what these new owners will be like,but we have to go for it, otherwise we'll be just meandering about for the next 20 years being passed out by everyone.
Jon Withey
49
Posted 08/02/2016 at 21:50:35
Well, it had to happen sooner or later. Clearly successful US businessmen tend to be all about the money - let's hope it's chasing it rather than taking it.
John Daley
50
Posted 08/02/2016 at 21:51:19
"Anyway who wants this to happen is very stupid.
Riiiight. Whilst everywhere who doesn't is obviously canny as fuck.
John Jones
51
Posted 08/02/2016 at 21:51:54
I feel nervy about this takeover as much as anyone else and would love to see Arab squillionaires come in and throw money around like confetti; alas that isn't going to happen.
I'd rather see this takeover happen than not though, I don't want to see us keep trundling along as little old Everton hoping tomorrow is another day.Our current business model is purely short-termism and one mistake could throw it into chaos. At least a change in ownership MIGHT bring some success whereas the current owners won't.
What's the worst that can happen, going 23 years without a trophy...
Helen Mallon
52
Posted 08/02/2016 at 21:52:14
Well do we want new owners who may sell Barks LukaKu and stones for a possible £150M or stick with the old guard who may sell the said three for £150m. I personally only want mega-billionaire buyer's but if it's the yanks I believe Bill will get a good deal.
Mark Pierpoint
53
Posted 08/02/2016 at 22:04:28
There must be a reason why Bill et al have gone for these guys. Like many I also trust that for his faults he would not sell to any organisation that did not have the clubs interest at heart. If he wasn't sure about these guys it is clear others would have come along. Especially now with the TV deal. Of course, it could simply be testament to the belief that getting rich off the PL is easy now.
I think we have to trust them. long term we are going nowhere under Bill. What if, God forbid, he become too infirm to run the club or worse? Who is going to have his shareholding and be the figurehead for the club? Jenny? Don't think so somehow. We are one misfortune away from meltdown. Robert Earl has no interest apart from a financial investment. Jon Woods is a club man, but in all the years has hardly shown a desire to lead from the front.
Someone with a bit of business acumen would be welcome. I know FSG have messed up with this ticketing issue, but really I think they have been pretty solid owners of Liverpool up to now. Really hoping for something similar.
Ian Hollingworth
54
Posted 08/02/2016 at 22:05:03
To those who are worried just what have the current owners done for the club?
We have nothing to lose as we have had no investment for years anyway and play in an old stadium.
Bill has previously assured us he would only sell to people who would take the club forward so bring it on.
Ian Hollingworth
55
Posted 08/02/2016 at 22:08:26
Oh and by the way I am very stupid to want ambition at Everton FC and maybe a chance to end the 23 year trophy drought. How very stupid of me indeed.
Joe Foster
56
Posted 08/02/2016 at 22:09:24
Looking forward to the Gwladys street cheerleaders shaking their pom poms.
Brian Wilkinson
57
Posted 08/02/2016 at 22:19:46
For years people have been saying, we need investment, this board is a joke, we are a selling club.
Now a chance of investment and the Yanks are getting slated before they have even bought the club.
If this deal falls through, everyone will be saying typicalal Everton bullshit, more of Elstone, Bill and his croanies.
You don't want this current board, you don't want Yanks, everyone is thinking our best players will be sold.
The only thing I see changes is ticket prices, would I prefer to pay a little extra for a seat, or sit on an old wodden seat, crane my neck round a huge concrete Pillar in the man stand, stand up lower Gwladys everytime we attack, due to poor construction of seating, then the answer would be yes I would pay a little extra.
If you buy a buisness, you strive to make that buisness succeed, selling your best assets is a no no, pretty sure the Yanks will know that.
So before we come to doom and gloom, have a good luck what our current board have achieved in their time here.
I am not saying the Yanks are the answer, but to write them off at least see what they have to offer.
John Malone
58
Posted 08/02/2016 at 22:22:26
I thought Bill come out and said there's no point selling to millionaire's we need billionaire's!
I hope this not first come first served because Bill is ill, as that would make a mockery of everything he's been saying for the last ten year's and really would undo any good he's done for the club!
The worry for me is the fact are not super rich billionaires's doing it to boost ther ego and profile in the west, they are businessmen trying to make a profit! The only place they can make that profit is player sales and the tv money!
John Raftery
60
Posted 08/02/2016 at 22:31:00
Ian - 54. You say we have nothing to lose. Well, we could lose our place in the Premier League for a start. We could lose the current pricing structure for match tickets. We could lose our community focus. Only time will tell us if this takeover, assuming it happens, turns out to be a good or bad thing for the long term health of the club.
In the past 15 years Bill Kenwright has done a great job in making the club stable and competitive after a period in the late eighties and nineties when we lacked direction and might well have been relegated. I will be very happy if any new owners can take the club forward but the track record of American owners in English football is unpromising to say the least.
Mark Pierpoint
61
Posted 08/02/2016 at 22:32:54
John. Reality is that there are not many of these 'rich billionaires doing it to boost their ego' about. City, Chelsea and PSG. To me, they are the only ones. Chelsea was over a decade ago, and is down to the fact it is in Chelsea. PSG was simply because it is Paris and in an easy league. City was the one that got away, but again was down to the fact the infrastructure (that we don't have) was already in place.
We have waited years for any serious interest. That has to tell you something.
Frank Thomas
62
Posted 08/02/2016 at 22:36:03
in the last two weeks we have seen tickets prices raised across the road because of foreign ownership. Their cheapest price for an average PL game regardless of their PR speak is now nearer £50.
Wentworth Golf Club owned now by a Chinese billionaire, bless his cotton sockets for investing in them has asked all their members to rejoin with a £100k joining fee. Most original supporters of Wentworth will not rejoin but lots of people with cash will.
Look at Man Utd apart from the last 2 years were they are trying to keep CL and sponsorship monies coming in all the US owners have done is suck money out and leverage them further into debt. At the same time their ticket prices continue to rise.
What do you think these US INVESTORS will do? They think in terms of 1 to 2 years not twenty like Mr Kenwright etc. The first thing will be to either leverage their buyout against the club or build a new stadium once again borrowing against the clubs income. Tickets prices will rise probably by about 15-20% to bring us inline with teams in the top 6 and players will have to be sold to meet leverage repayments.
Will not happen ? Then you do not know US banks and how they act.
Mark (53) I don't think Mr Kenwright is very well at all and most of the board are his friends so I am sure that is the only reason he would sell.
Danny Broderick
63
Posted 08/02/2016 at 22:36:13
I'm hoping this comes off. What is the worst they can do? Show zero ambition, not renovate the ground, not put any money in, sell our best players? Sound familiar?!
Kenwright has had his time. Though he is a Blue, he is only in place because he has been propped up by hard-nosed businessmen who have been using Everton as a cash cow.
I'm trusting Kenwright to carry out thorough due diligence on who he is selling the club to. And I hope any new owner respects the club that we are. But it's been time for a changing of the guard for several years now. Kenwright's time is up.
Kevin Elliott
64
Posted 08/02/2016 at 22:38:29
Doesn't really matter what we think or say.
If they take over then we can only hope that things will be better.
Personally, I find the whole thing rather exciting after being in the doldrums for what seems like an eternity.
Que sera sera.
Colin Malone
66
Posted 08/02/2016 at 22:40:31
I hope the club have the decency to inform the Blue Union and other supporters groups of the intentions of the club; remember, we are a family club.
After all the years, Bill saying, no-one wants to buy the club... and now with all rumours of ill health, a Randy Lerner appears. It stink in my opinion. Talk to the fans.
Scott Bosworth
67
Posted 08/02/2016 at 22:41:48
Evertonians: KENWRIGHT OUT!!
(Kenwright leaves)
Evertonians: THIS IS A DISASTER!!
Tony Abrahams
68
Posted 08/02/2016 at 22:43:21
It tells me the club has never really been for sale Mark. It still might not be, who knows? I just hope we're not just changing the frontman.
If every signing is a gamble, then a takeover of the club is a massive gamble, but we're Everton, one of the true survivors of English Football, and we need to do more than just survive.
Andrew Clare
69
Posted 08/02/2016 at 22:45:07
Is anyone ever happy on here?
This could be a great turning point in our history.Goodison redeveloped or a brand new stadium,big investment in the team, anything is possible. Don't forget the present owners haven't put a penny of their own money into the club, not a penny so it can't be worse than that. Surely if the new owners want to make money they will invest in the club so that eventually they can sell for a big profit?
It's about time this happened we have been in the wilderness for far too long.
Sue Brown
70
Posted 08/02/2016 at 22:47:08
I'll keep an open mind for now re a takeover, but I find it a bit strange that after years of no interest from any investors, it's been a relatively short period of time from the announcement of a possible deal to a potential deal being struck. Is this out of need from Bills point of view ( I've not heard much about his health lately) in which case is he getting a deal done sooner rather than later, instead of being able to hold out for what is best for the club? We'll see!

John Jones
71
Posted 08/02/2016 at 22:51:12
Mark (#60), Not sure if you're referring to me but that's exactly what I was saying.
Paul Thompson
72
Posted 08/02/2016 at 22:51:16
I've waited a long time to see a thread with a preponderance of pro-Kenwright views and finally it arrives. I certainly share some of the concerns. I don't think this will be a leveraged buy-out (if it is, we're in the shit), but the track record of the potential owners is patchy in term of sustained investment. However, the circumstances of the club, with it's creaking ground and mainly local fan base, probably precludes the billionaire option (even assuming they still exist). As someone said above, something had to give and I think we'll just have to go along with the ride on this one and hope for the best.
Ian Riley
73
Posted 08/02/2016 at 22:51:17
A sad day when it comes. Mr kenwright has put the community at the centre of Everton fc. He has maintained Everton fc as a premiership club. Under his tenure the sqaud has improved year in year out. The majority of players leaving Everton have wanted to leave.
All things change but I have no regrets having Mr kenwright as our chairman. People have questioned his business sense but we have had a passionate Everton fan. He has maintained prices to allow all to attend games. Community projects are giving so much to children and families.
Mr kenwright has lived the dream. The stand to the boardroom (a theatre play). No one will be more sad than Mr kenwright when he hands the keys over!
Dave Southword
74
Posted 08/02/2016 at 22:52:44
I'm happy to trust that Kenwright has the best interests of the club at the heart of takeover discussions. Nothing that he could enforce, of course, but I'm sure they have discussed what the plans for the club are.
Bill's health issues might have accelerated matters, perhaps even nudged the price down, but seeing as he contributes nothing financially to the club there is no pressing need for him to sell the shares at all - even if the worst comes to pass.
David Pearl
75
Posted 08/02/2016 at 22:54:14
Ermm Scott, or some of ToffeeWeb:Kenwright out!! (not necessarily Evertonians)
None of us know what's going to happen for sure but I guess we have to trust that now Bill is ready to go he is selling to the right people that will take the club forward in the right way. I'm sure that there are some Americans that will know how to run a football club. Just like there are some Americans that know how to player goalkeeper (Friedel & Stallone)
Tom Bowers
76
Posted 08/02/2016 at 22:55:41
Most fans have been crying for new investment for years and now it may happen some fans are getting finicky about who's investing.
Perhaps they would prefer a bunch of chicken farmers from Asia ?
Remember Blackburn.
If we want to remain a poor relations mid-table team then we have to say no.
The fact is we all want to compete with the big boys in getting better players and be in the Champions league picture each year so why not invite the investment no matter who as long as the deal is good.
Everton have made it clear they want a new ground and BK is unfortunately past his sell by date regarding running the club.
May be deja vu about another Moores being involved as with the last one Everton first became a big name in England.
Gerry Quinn
77
Posted 08/02/2016 at 22:56:10
Talking of Americans...
MLS have what they describe as an 'allocation ranking', and Colorado top the list of clubs who are entitled to bid for any home-grown international star.
Howard, 37 next month, is listed as available for transfer in that list, and it seems he will decide to return home at the end of the season, leaving Everton after 10 years at Goodison.
Ray Robinson
78
Posted 08/02/2016 at 22:56:14
I don't get this idea that new owners will sell the top players to fund a leveraged takeover. Surely that is counterproductive? If the investors asset strip a side so that nobody wants to watch them, then the revenue drops doesn't it?
Anyway, Liverpool (the city) has finally realised that it is underselling its Beatles legacy. If I were an American multi-millionaire, I think I'd be interested in putting together a package for tourists to visit the city for a combined football and musical experience. Perhaps the new owners could open an improved Beatles museum in a new Everton stadium?
Frank Thomas
79
Posted 08/02/2016 at 22:56:42
What should be worrying all of us is the huge debt situation that Leeds found themselves in many years ago. When basically they went bust. Look were they are now.
How could that arise? Football is growing in China and the USA areas that currently pay a lot to watch overseas (PL) football. Now consider if they start paying to watch cheaper local football instead of expensive overseas football then the PL TV revenue will drop. Clubs will try and sell players because they cannot afford their salaries but their prices will fall further and some clubs that are highly leveraged will be in deep trouble. Owners like the Glaziers will probably walk away they have had a good return and Man Utd could fall. Ironically only mainly UK owned well run clubs like Arsenal will survive they could be come a real power house. This has been the main aim of Mr Kenwrights tenure not to put the club at risk by loading it with debt
Do not think that situation cannot happen. It was always thought that banks would never need bailing out Tesco would ever lose its domination of the UK supermarkets but both situations have happened.
John Jones
80
Posted 08/02/2016 at 22:56:44
I'd rather the American option than Chinese at present. Ending up with a load of average Brazilian players for £300m+ doesn't sound too appetising.
On a more important note, will we now get corn dogs at half-time?
Chris Gould
81
Posted 08/02/2016 at 22:57:41
Is it the case that Everton can't speak to the Chinese consortiums while these Americans do their due diligence? Have they paid for that privilege? I just hope that everyone who has a serious interest gets an opportunity to speak with Bill.
Brent Stephens
82
Posted 08/02/2016 at 22:59:35
Tom #73 "Perhaps they would prefer a bunch of chicken farmers from Asia ?"
Or a bunch of chicken farmers from somewhere else?
Jim Hardin
83
Posted 08/02/2016 at 23:01:46
Finally, American investment (hopefully West Ham doesn't come in and hijack this deal too). New owners and new rules. No booing any American players or you are banned for life. Three cheers for Timmy Howard, Hip, Hip, Hooray! ( Practice saying it with me).
Nice that the Man Utd ownership is somehow "distinguished" by some on here from "typical " ownership by Americans. What about Arsenal? Didn't Liverpool almost win the title but for an Englishman's screw-up? Don't they have a stadium being renovated?
I know it is an English league but didn't the right to be so "isolationist" pass on when the first club was sold to foreign ownership? I guess that not one English owned club ever was relegated or worse, went into Administration.
Now get on your horses and ride you Englishmen and tell your countrymen that the Americans are coming! The Americans are coming! Best if you go and hide the women and the silver!
Ste Traverse
84
Posted 08/02/2016 at 23:01:51
The current board are shite. Can't believe some would be happy to let them continue. We haven't been anywhere with them, we won't go anywhere with them.
Whether these Americans are the answer who knows,but one thing is for certain, this shower currently running the gaff aren't.
Phil Walling
85
Posted 08/02/2016 at 23:05:52
In time to come Evertonians will say, ' BK loved the Club but he ran it badly and sold it worse !'
James Marshall
86
Posted 08/02/2016 at 23:11:15
Why is everyone surprised and worried about a buyout being about money? Did you expect a buyout from a US, UK, Chinese, Middle Eastern or Martian takeover to be about anything other than money?
We've been lucky in some respect to have an owner who was a blue (love him or loathe him it's not important) and now the change that so many have wanted for years arrives, and everyone is pissed off about it?
You can't have it both ways - it was always going to be about money. Investors invest for returns, end of story. This should not be news to anyone.
I'd say we have to suck it and see - what else are we going to do? Buy the club ourselves? No. Hope Bill lives forever and invests loads of money? No. So we sell. I don't see any reason anyone would want to buy a football club and then asset-strip. Why would they do that with so much money in the game? I would suggest that they'll introduce the same model as they did with the Padres - which includes a new stadium.
All told, land acquisition and construction for Petco Park where the Padres play cost $456.8 million: $225 million financed with municipal bonds repaid by hotel taxes; $57.8 million from redevelopment funds generated within the project area; $21 million from the Port of San Diego and $153 million from the Padres (not including their substantial investment in private development projects in East Village).
What does this tell us? Well it shows that they understand how to get a project off the ground for a start. It also shows they know how to deal with local councils, planning permission, raising funds, inviting investment and everything that's required to create a sustainable sports team and business therein - something our current incumbents appear to know absolutely bugger all about.
I'm of the opinion that this should be viewed with positivity - not something us Evertonians are exactly known for these days, but I personally am looking forward to change.
Jamie Crowley
87
Posted 08/02/2016 at 23:12:48
I just logged on and saw this... haven't read all comments so apologies in advance.
As an American and knowing loosely of these "blokes" I have to say I'm scared.
These are very, very shrewd businessmen. They may indeed plow some much needed dough into the Club, but their past dealings with the Padres have me restless.
They took the Padres to heights unseen, raised the value, and then stripped them bare. They will not hesitate to make a very large buck by selling the best players and then selling the club in a much worse position.
I hope I'm wrong. I fear this deal immensely.
Graham Mockford
88
Posted 08/02/2016 at 23:14:22
Funny thread
It seems some are now worried what they wished for.
John Crawley
89
Posted 08/02/2016 at 23:15:32
Phil 82 I think you may well be right. Given Kenwrights running of the club if you trust him to get the best deal for the club then I think your hope is misplaced. It looks like he's only selling due to his illness and I think the deal will be in the best interests of the major shareholders and not the club. If their are other interested parties then surely it makes sense to see what they are all offering the club, before he sells up?
Jamie Crowley
90
Posted 08/02/2016 at 23:17:10
Graham -
I personally hope the Club IS sold - but not to these fellers...
In a perfect world an uber rich benefactor who is ENGLISH and cares about football and it's history on the whole would buy us.
Or dare I say an outfit like New England Sports Ventures - excellent SPORTS businessmen who invest LONG TERM in their teams.
These guys frighten the bejeezuz out of me.
We may rue the day... Someone pour me a drink because my nerves are shot to pieces.
Jamie Crowley
91
Posted 08/02/2016 at 23:20:49
Oh and finally Graham - this is no laughing matter.
These dudes are more than capable of stripping Everton Football Club to the bare bones and pocketing millions.
Life in the Championship (or lower) is a distinct possibility! Again, I hope I'm wrong but the way they handled the Padres... that team never really recovered. Frightening stuff. I'm in knots officially.
God I hope I'm judging these guys 100% wrong!
James Marshall
92
Posted 08/02/2016 at 23:21:14
This is worth a read on Petco Park:
http://ourcitysd.com/business-economics/petco-park's-broken-promise/#sthash.ERfkJL26.dpbs
Russell Smith
93
Posted 08/02/2016 at 23:22:58
This report says they are only buying out the largest shareholders for the majority ownership. Who is going to own the shares they don't buy? Will Green still have some influence on future descisions? We may be just swopping one set of non-investors for a new set. I would like to know what their plan to take the club forward really is. The chinese interest may be taken up very quickly by our new owners just as City for all the sheiks money have sold a 30% share in the club for a £200 million pound investment.
Brent Stephens
94
Posted 08/02/2016 at 23:24:17
Jamie #87 "In a perfect world an uber rich benefactor who is ENGLISH and cares about football and its history on the whole would buy us. Or dare I say an outfit like New England Sports Ventures - excellent SPORTS businessmen who invest LONG TERM in their teams."
It won't be a rich benefactor, surely (why us?). And I guess they won't be in it as a vanity project. So they will be in it as a business venture. Question then is, will they be looking for a quick return on their investment (and bugger EFC)? Or in it for a recurrent and long-term return (based on business acumen and football success - mutually-reinforcing). The latter I hope.
Don Alexander
95
Posted 08/02/2016 at 23:24:43
The Americans or any other buyer/s will have a "Plan A" in mind to maximise return on their investment. After nearly 20 years under BK with the club being available for purchase, am I being too cynical in believing that this and next year's TV windfall is at the heart of the Americans' plan?
There will be a "Plan B" seeking other ways of maximising return too, and then a "Plan C" and so on.
The biggest unknown is how long will these guys will be prepared to wait for a return? The shorter the time, the shorter the life of Plan A, assuming that that was one promising far greater investment into a new or renovated ground and improving the squad.
..........And if anyone's interested, the demands of the fans will be somewhere 'round about Plan X!

Brent Stephens
96
Posted 08/02/2016 at 23:26:55
Russell #90 "This report says they are only buying out the largest shareholders for the majority ownership. Who is going to own the shares they don't buy?"
Don't they only need to buy out the majority shareholders - as they then have a voting majority?
Jamie Crowley
97
Posted 08/02/2016 at 23:27:10
That's the million dollar question Brent!
I just don't trust these guys... They are incredibly shrewd and will always look at the bottom line and what they can EXTRACT from their investment.
What link do they have to SOCCER??!!! Never mind Everton!
They'll not have a lot of respect for the institution in my opinion, and they will, mark my words, do what's in the best interest of their wallets.
I'm going to ball up in the fetal position in a dark room now.
James Marshall
98
Posted 08/02/2016 at 23:28:27
Jamie - as per my post above, whoever comes in has their own interests at heart. It's a business deal, what were you expecting??
Dave Williams
99
Posted 08/02/2016 at 23:28:59
Whoever buys us will only do so to make a profit. If there was a money- laden Evertonian out there he would have appeared long ago.
These guys are already very wealthy and asset stripping to make another £50m or so wouldn't make much difference to their lifestyle. If however they take the club to CL regularly and market the brand like only the Americans can do then the value of the club will really grow.
Bill is a good man and loves the club as much as any of us on TW. He will make sure that these guys are right for the club before he sells and if they are not then the sale won't proceed.
When a sale does happen we will all feel vulnerable for a while- like someone posted earlier a bit like landing a new job with a nice pay rise then getting cold feet in case it doesn't work out. It has to happen sometime and these guys are loaded between them. People are sniping at their background but no-one gets to be that rich without ruffling some feathers along the way. Good businessmen have a ruthless streak and these two certainly appear to have one.
Bill will do what is right for the club- it means far more to him than the money.
Michael Winstanley
100
Posted 08/02/2016 at 23:29:15
Can't wait for this to go through.
With our current owners something changed, I believe Earl paid £7 million for his shares (23%), we've won nothing and sold everything.
Our new owners have to find us a new stadium or redevelop. They would have to back the manager, back his vision of the football club and how it should be run, could be tricky times for Martinez.
I wish the new owners all the best for the future but I don't expect massive change, stability and continuity and perhaps a plan?
Thanks John @50.
Jackie Barry
101
Posted 08/02/2016 at 23:29:21
Bloody hell I don't trust Kenwright and his cronies so whatsvthe difference. Buy the club for 20 something million sell for 200 million. Lol
Jamie Crowley
103
Posted 08/02/2016 at 23:30:36
James -
There are a HOST of ethical outfits that enter into acquisitions looking to the long-term, growing the brand, and becoming "part of the family."
Our friends across [your] the park have ownership that adheres to this principle.
This ownership group looking to buy us is NOT one of those types of outfits.
Be scared James. I'm not naive. Be scared sir.
Pete Cross
104
Posted 08/02/2016 at 23:31:18
Jamie you have just explained the definition of a venture capitalist.
John Daley
105
Posted 08/02/2016 at 23:31:35
"What do you think these US INVESTORS will do? They think in terms of 1 to 2 years not twenty like Mr Kenwright etc. The first thing will be to either leverage their buyout against the club or build a new stadium once again borrowing against the clubs income."
In that case, we might actually see some movement in our lifetime to take the club forward and tackle such longstanding issues as a dilapidated shack of a ground and lack of any real revenue beyond bumper tv deals.
People speak as though Everton haven't been surviving (by the skin of their teeth at times) by borrowing against future earnings for as long as Kenwright has been at the helm. How many high interest loans have had to be taken out over the years just to keep the ship afloat? How many times have we supposedly come close to the banks 'pulling the plug'?
People lamenting the fact that these are hard nosed business men and not teary eyed buddies of Christopher Biggins? Isn't that what we've been crying out for? In order to achieve their nefarious goal of making a handsome profit from their 'project' then they're first going to have to bash our bumbling business practices into some sort of shape, sort out the ground situation, and look to achieve success out on the pitch.
They might not succeed but I sure as shit would rather sit and watch someone new have a right good go, rather than sit through the footballing equivalent of that episode of 'Open All Hours' where Tesco, Asda and Ann Summers all moved in across the road and Arkwright went "Ahhh, you motherfucker. Get some signs made up Granville. Free bag of broken Digestive biscuits when you buy a big dildo".
James Marshall
106
Posted 08/02/2016 at 23:33:58
Jamie - I'm no more afraid of these guys, than anyone else. As I said above, it's business. I fully expect, and fully expected whoever Bill sells to, to want to make money from the deal. They're not going to do it for fun are they!
You can keep on being afraid, but seriously, wind it in a bit eh.
Brent Stephens
107
Posted 08/02/2016 at 23:34:39
John, I'll just take the pound of brokes and forget the dildo if that's ok!
Jamie Crowley
108
Posted 08/02/2016 at 23:35:04
Pete - again, New England Sports Ventures ...
a sports venture capitalist firm who enters into deals to build a sustaining, money making machine for the long haul.
Not these fella's MO.
John Daly -
I fucking love your posts. And I mean that most sincerely - I laugh until my sides hurt. You're brilliant.
James Marshall
109
Posted 08/02/2016 at 23:35:25
I'll take the dildo if it's still going.
Brent Stephens
110
Posted 08/02/2016 at 23:35:42
I think we're all whistling in the dark. Nobody knows.
Brent Stephens
111
Posted 08/02/2016 at 23:36:23
James, I'll swap my dildo for your biscuits.
David Israel
112
Posted 08/02/2016 at 23:36:29
So it looks like it'll be Americans on both sides. I suppose we'll all meet up for a party on the 4th of July at Stanley Park.
Jamie Crowley
113
Posted 08/02/2016 at 23:36:47
James -
I've a bit of a sensationalist approach to many things...
I don't like these guys. I'll wind it in. But you have to please understand that no matter how bad the current landscape may seem, I think it can get one hell of a lot worse under these people.
Cheers.
Dave Williams
114
Posted 08/02/2016 at 23:38:54
John Daley spot on!
They have seen the potential with Sky money,CL money and a club with history and huge potential and they will know that they have the ability to realise that potential then either enjoy the ride with a decent annual income ( or even an indecent one) or sell at a whacking profit because of how they have built the club.
We won 't find a saint with the cash to do this so let's give whoever buys us a chance.
Eddie Dunn
115
Posted 08/02/2016 at 23:39:18
I wonder if our recent improvement in performances has anything to do with all of this takeover talk? I imagine that the players and management will have had some inkling of developments, could this be focusing everyone on the job at hand?
Jamie Crowley
116
Posted 08/02/2016 at 23:40:21
Final word....
It IS just business. But to boil that down....
Group A: upstanding people who enter into all things business with the right mindset, the best of intentions, and conduct themselves ethically on the whole.
Group B: extractors. The "me" crowd. The I-don't-care-what-the-fallout-is types. Do what's best for the portfolio and bottom line no matter what the consequences.
Who you pair with says a lot about who you are, and the way you traverse life.
I'll give you one guess which group I'd stick these guys in, and it ain't Group A.
James Marshall
117
Posted 08/02/2016 at 23:40:37
I don't think the current, or near future landscape is that bad - there's a lot of money in the Premier League right now and Everton who will likely finish somewhere around the top 7 will pocket around £130m.
It's all biscuits and dildos anyway...
Derek Thomas
118
Posted 08/02/2016 at 23:44:42
A) you don't have a 'say' - The Club have 200M 'says' guess which is going to get listened to the most??
Also there seems to be a lot of previously - 'we all love Bill but he can't fund it, not in the long term etc etc' types with pre wedding night nerves now it's looming closer...maybe with good reason... but, see A above.
All you can do is bite the pillow and hope for Vaseline... you never know, you might like it...did I mention A above?
Phil Freckleton
119
Posted 08/02/2016 at 23:50:05
I watched the Everton-Stoke game in a bar in Greenwich Village over Christmas with a number of knowledgeable New York blues . They were scathing about Moores and Noell and in particular the way they had wrecked the Padres. Carpetbaggers of the lowest order. No principles just pure business and they weren't very good at that by the sound of it.

I note Swansea gave them short shrift and now they are knocking on our door just in time for the new T.V deal to kick in. What surprises me is that the board are even entertaining them . All the lofty talk about interests of the club etc goes out the window when there is a chance of making a few quid from selling shares. It smacks of a total sell out.

We don't ask much of the people running our club who sit in the posh seats on match days and lord it over us like Roman Senators but if they give control to these two, I have a feeling it will usher in a period of decline for the club . And that's unforgivable.
David Barks
120
Posted 08/02/2016 at 00:01:44
Jamie,
You're completely wrong about the Padres when he was an owner. The only reason he sold them was because he was getting divorced and in California, the wife was entitled to half of the wealth. So he had to sell to pay her out.
As for how they operated the Padres, you can't judge Major League Baseball team building strategy against other sports. He built a competitive team that was winning. He got a stadium built in downtown San Diego, which is beautiful.
The Padres then went through a rebuilding phase that baseball teams go through is smaller markets. It's actually a strategy, which last seasons champions Kansas City did to perfection, as well as the Houston Astros who were one game away from the championship series.
It's a strategy that involves trading in your big money assets (best player) for a bunch of future prospects. The strategy goes that, you know you don't have a winning team. So instead of wasting money for mediocrity, you get a bunch of young prospects that can develop into star players, at a low price. When you get a core of those young players develop into good players, they are locked up under team friendly contracts. That means that when that group comes to maturity, you can then sign one or two star players to complement the young core.
It's a proven strategy in MLB, but that is that league only. There would be zero reason to believe they would do the same with Everton because it's a completely different business model. There is no top draft pick reward for finishing last. They know that.
Tony Doran
121
Posted 08/02/2016 at 00:08:12
Now the tap on the door is getting closer it seems all those who wanted change are having a rethink. I always wanted Everton to be run more like a family club but with better more astute men involved. Now we are going to be another like the rest. (if that makes sense)
Joe O'Brien
122
Posted 08/02/2016 at 00:19:44
Christ Jamie you seem to be one miserable man. Doom and gloom doom and gloom is all I hear from you.
Why do you only see that these new owners would be bad? To be honest I think you are a secret red and you're VERY afraid that we'll be passing ye out and leaving ye behind.
Andy Crooks
123
Posted 09/02/2016 at 00:28:00
Graham Mockford, I know what you mean. I have ridiculed the phrase " be careful what you wish for," for years on this site. But, I feel apprehensive about this. Having said that, I have reached an age where I am apprehensive about buying a pair of fucking shoes.
Anyway, it will happen and how off worse will we be?

Dave Southword
124
Posted 09/02/2016 at 00:34:40
Which owners of PL clubs have looked to asset strip and remove money from the business? You've got the Glazers and their leveraged buyout, but the difference there is Man Utd was already profitable.
If these American chaps want to buy the club, improve its bottom line, maybe build a stadium and sell on for a big profit then we can only hope they know what they're doing.
Kevin Tully
125
Posted 09/02/2016 at 00:35:44
Nobody knows how this buyout would be structured, so it's pointless trying to guess whether this is a good deal for the long-term future of the club, or short-term gain for the board.
What is clear, is that we need capital investment and a deliverable plan regarding the stadium. It remains to be seen whether any new owners can deliver the above.
Phil Bellis
126
Posted 09/02/2016 at 00:50:52
Jamie,
You mean we could go another 20-odd years without a trophy?
I'd take TC and Benny the Ball above the current shower
James Flynn
127
Posted 09/02/2016 at 00:58:11
We need something new. These are two fellows who've only been successful; particularly Moores.
I'm in.
Charlie Burnett
130
Posted 09/02/2016 at 01:34:39
End of the day, we have heard for years as a club we are up for sale but Blue Bill won't sell to just anyone, he looking for the right buyer that would push the club.
Let's just hope all these years of waiting we can now take his word and hope with full confidence that he has found the right person and not just cashed in.
Marshall Duvall
132
Posted 09/02/2016 at 02:04:10
I am an American who has been watching soccer for some time now. What I see happening in the US is a growing interest in soccer.
MLS is reasonably successful. There has been one or more expansion teams each year for many years now. But MLS is only marginally good soccer. So I started watching the English Premier League. It is much more enjoyable in my opinion. And when I started, Fox Sports was the broadcaster. They had a weak broadcast team made up mostly of Americans. Then NBS Sports took over. What a difference! Almost all of the announcers are English and seem very knowledgeable.
NBC broadcasts the games on the NBC Sports Network (NBCSN) which is available on cable. They also stream games live on the internet. And they pledged to carry every game, either broadcast or streamed.
This must have worked out for them because they right away bought the rights to broadcast the games for several more years for several billion dollars. So on the US east coast, you can now watch the early game at about 7 AM, one of the 10 AM games and the 12:30 PM game on Saturday. Then there is usually an early game and a later game on Sunday and sometimes a Monday afternoon game. So you could watch as many as 8 of the 10 games a week as long as you have NBCSN. And this season they are starting to show one of the 10 AM games on the USA Channel (which is associated with NBC) as well as the game on NBCSN.
So it is possible for me to watch every Everton English Premier League game, either broadcast or streamed, with a good set of English announcers.
This is the potential that I think the American buyers see in Everton. They are looking at the possibility of turning the Everton brand into something like the Manchester United brand. And they do not need to reach that level. Everton as a brand is nowhere in the US right now. If I want to buy an Everton shirt, I have to buy it from your store in England. I can buy Manchester United, Arsenal, Chelsea and that red team shirts from local outlets here in the US. I am guessing that the Everton brand is in a similar state in most other countries as well.
So there is a huge up-side potential for the American buyers. All they need is to be good businessmen and know how to sell a brand such as Everton. Running the club into the ground is not going to make them anywhere near the money that properly promoting the Everton brand will. Also, they cannot sell Everton as a brand with a losing team. They have got to keep Everton in the Premier League and try to get them to compete for the European spots.
If all of that is correct then this buyout may be a real good thing for Everton (I hope. I hope.).
Also I do not think you can compare US ownership of Liverpool and Manchester United to US ownership of Everton. Those two teams already have world recognition. So the US owners of those teams merely need to suck all of the money out of those clubs that is already available. With Everton they would need to create the world recognition first and then suck all of the money out.
Jamie Crowley
133
Posted 09/02/2016 at 02:04:35
Joe - believe me when I tell you "miserable" has never, ever been a word I've been associated with.
Although I don't blame you one ioda for thinking so after my numerous submissions.
Fuck it. I've been voted off the island. Let em buy us and hope for the best.
Still scared... ;0)
And David Barks can I just say THANK YOU! I now understand, with crystal clarity, how people get their undies in a bind when Americans spout off about Everton.
You're sitting there, explaining to me, how baseball teams are run. I laughed my nuts off. An Englishman, explaining to an American life-long Red Sox fan who grew up playing Little League baseball how MLB teams are run...?! Absolutely fucking hilarious.
I now totally get it when the English shout me down and say, "hold on Yank, let ME tell YOU about football!"
And you're analysis was 100% spot on. Gives me hope I'm not too far off the mark when weighing in on all things Blue.
Cheers David! Loved it.
Jamie Crowley
134
Posted 09/02/2016 at 02:07:52
To the masses:
Don't say I didn't warn you...
Christine Foster
135
Posted 09/02/2016 at 02:12:33
Unbelievable. Whilst everyone of us has reservations because we have no information on the structure, the implications and the vision of the consortium, to think we should stick with what we currently have as a board of directors is disgraceful. The "be careful what you wish for" crew are out in force. Grow a pair and suck it up. Just as we have had no say in how the club has been run up to now, they certainly aren't going to listen to you when there is money to come their way. Buckets of it.
After the way fans and shareholders have been treated by this board you still prefer them to a professional management team?? At least THEY will have a clear direction and plan for the club to succeed.
What have we got now?
Change scares people, but what scares them more is silence. Embrace the unknown. We have no say in the matter.
Jamie Crowley
136
Posted 09/02/2016 at 02:18:12
What scares some of us is the knowledge of how this consortium has conducted their business in the past.
Not change. Change in and of itself isn't scary. And the unknown, the "if"...? Hell I love the "if".
But I don't like unscruplous bastards taking over my Club.
Maybe this American actually is more prudent and cares more about this beloved Club than others...
Hmmmmm.....

John Maxwell
137
Posted 09/02/2016 at 02:19:19
Stick or twist ? Twist for me.
A long time I've been reading on Toffeweb, we need new owners/investment/business acumen/Kenshite Out.
Well its here and its happening, whether its a success or not remains to be seen, but Ive had enough of the past 20 years. Time for someone else to have a go and put us back on the map.
Lots of overseas investments/ownership have been disasters.... Biscuit Men, Chicken Farmers, Money Launderers, Thai Crook, Waldorf and Statler, Glazers, Sports Direct..... the list goes on.
This needs to happen.
Minik Hansen
138
Posted 09/02/2016 at 02:42:20
Not worried about the takeover, blue through and through Bill Kenwright has been clear with his desire to sell the club to the right ones. Let's believe in the clubs good faith. COYB.
David Barks
139
Posted 09/02/2016 at 02:45:58
Jamie you idiot I love right up the road from San Diego so know the issue quite well. I know how baseball works because I've been going to Dodgers games all my life. I watched this guy get the Padres a new stadium in down town San Diego, while the NFL Chargers continue to fail to get a stadium situated despite that game being the biggest cash cow that there is, leading to them having an agreement to move to Los Angeles in another year. So yeah, I know what I'm talking about. But now it all makes sense, you're a Red Sox fan. That's all you had to say really.
Jamie Crowley
141
Posted 09/02/2016 at 02:50:41
oops... damn thought I had it all figured out.
Bummer.
Teddy Bertin
142
Posted 09/02/2016 at 02:55:34
Reading ToffeeWeb only year ago I could never have predicted so many cautious and negative comments about a takeover from a man who not only wants to develop Goodison but has a history of developing world class stadiums in congested urban areas.
A lot of you guys really change your tune when something actually happens .
Everyone's been crying Bill out for years. Well here it is and suddenly people are worried. Well I think John Maxwell #130 was right: stick or twist time.
With the new TV money, the best squad we've had in decades, Bill ill, no stadium solution and the desperate need for our club to be run like a business: I say twist too!
Bring it on and bring on a new era of Everton football club
Teddy Bertin
143
Posted 09/02/2016 at 03:03:11
( I say that with a disclaimer that I have absolutely no faith in the board or the powers-that-be to have half the brains between them to pick the right people to invest in the club. However even with that in mind I'd still Twist)
Jay Harris
144
Posted 09/02/2016 at 03:17:39
If these guys had bought the club for 20 million 15 years ago,sold or mortgaged every asset we had,told massive porkies all the time and then sold the club to some unknown quantity for 200million we would all be up in arms
........Oh hang on a minute.
Some people will not acknowledge that we have been run so badly for the last 15 years that anyone with ambition and a plan will revolutionize the club no matter what nationality they are.
The world is a bigger place than Walton road and to compete at the highest level we have to become a global brand not continue to stagnate under Bill and cronies.
For the record Arsenal Man U and the Rs are American owned and all have invested in ground development and better marketing.
The only questions we should be asking are what are the plans and how will they be paid for.
Nathan Cross
145
Posted 09/02/2016 at 03:37:48
Before reading this article and comments section, I read the comments section of the link to the LA Times article titled "English soccer club Everton has loyal fans in the US too". The contradictions and hypocrisies evident in
some
attitudes on here towards foreigners are glaring. The general consensus regarding Everton's US fan base seems to be that it is a "good thing" and that the club should do more to exploit that lucrative market.
However, there also appears to be at least a sizable minority in this thread that regards ANY American ownership as undoubtedly a "bad thing." So it's fine for the club to make money off American fans, but any American who expresses interest in buying the club should automatically be assumed to be an evil Scrooge? Not sure how that makes sense. David at #23 asks "How many great US owners can you name?" Fair enough, but I think you can take the "US" out of that question and get about the same answer.
I'm an American – I've followed the Premier League since the mid-90s, and I've considered myself an "Everton fan" for 10 years. I've never presumed to be an Everton "supporter" because I've learned a little of what that identity means to English supporters and to me it implies a level of closeness and connection that I'll never be able to meet (unless for some reason my career takes me to live in the UK). Still, I've spent (wasted?) a lot of Saturday mornings watching Everton play and in 2009 I used a two-week vacation and shelled out a few thousand of my own dollars to watch Everton play at Goodison Park. It was an incredible experience, truly enjoyable and all the Evertonians I encountered were friendly and welcoming.
In light of all that, it's a bit irritating to browse through this thread and see all the negative generalizations and stereotypes of Americans tossed about with abandon. Of course there are plenty of greedy American businessmen running around – there are also greedy British businessmen.... or French, or Cambodian, or any other nationality you could pick off a globe. I once had the privilege to live and work with British Army soldiers for seven months in Afghanistan, and I know that if I came on this site and spouted off a bunch of nasty stereotypes about Scousers, I would deservedly have a fight on my hands. Yet hurtful generalizations about my nation of 300 million people are somehow acceptable.
There's a lot of talk on this site about the need to attract foreign fans/investment, but some of the attitudes displayed on this thread aren't going to help that. I don't know this Moores character beyond his Wikipedia bio – he could be a messiah, or he could be a disaster. But surely we can agree to judge him on his own merits, and not based on preconceptions of "the Yanks"?
Jack Mason
146
Posted 09/02/2016 at 04:14:39
Well said Nathan. It's not about nationality. Greed exists everywhere and never recognizes boundaries. It's a lazy generalisation. Saying that, people are concerned and whoever it was, questions would be asked. Don't take it personally mate. If it was Chinese takeover, they'd be a similar reaction.
Amit Vithlani
147
Posted 09/02/2016 at 04:45:58
I do not want us to set a low bar on ownership having been run by an inept board whose funding practices have attracted so much scrutiny.
That said, nationality and size of wealth are not an indicator for me of how successful new owners are likely to be.
The Glazers ate successful at United. It was Fergie's departure which took them backwards. Yes they leveraged the asset but they also milked a variety of revenue streams. If Sky were to go experience financial difficulties tomorrow, we would be in serious trouble.
A shrewd set of individuals with plans on diversifying and growing our club's revenue base, with a vision to redevelop the stadium, increase our appeal internationally and adopt a strategy of developing young talent are very welcome.
However, we have not heard anything concrete from the buyers yet on their plans, so until we do it is best to reserve judgement. If they espouse some of the points above when we finally get to hear from them, it may be a very good move for us.
Ron Marr
148
Posted 09/02/2016 at 04:47:43
There would be the threat of a switch to red shirts if Chinese investors purchased the club ... just kidding... Gung hay fat choy! Happy New Year!
Paul Kossoff
149
Posted 09/02/2016 at 04:53:12
If these two really want to turn Everton into a top four club then they will tell Liverpool council they want Stanley Park for a new stadium.
If they are buying a club just to milk money from it then they will tart Goodison up a bit, we will know soon enough.
But remember, be careful of what you wish for because it may just come true.
Steve Brown
150
Posted 09/02/2016 at 05:06:16
So we might have American owners who commercialise the football club and develop a new marketing strategy to build our brand in US and Asia.... And as a result of that, as venture capitalists they might be able to put together a funding partnership to resolve our stadium crisis.
And as a result of that they will deliver return on equity for shareholders, including themselves.... come back bumbling Bill!
I personally can't wait. Of course, full of risks but more offshore, short-term refinancing deals on future ticket sales, failed stadium announcements which never amount to more than a picture of a field in the Echo, kit deals that mean you cant actually buy a kit in a shop, CEOs who should be managing a Lidl in Stockport? No thanks.
Steve Brown
151
Posted 09/02/2016 at 05:09:19
And as someone who lives and works in Asia, Jack @ 139 is right. Asian businessmen are as shrewd in turning investment into return as any US counterparts.
Brian Wilkinson
152
Posted 09/02/2016 at 05:17:05
Hope it does come true Paul so I will wish out loud.
This board has not invested one penny in this club, we have been fed bullshit after bullshit, it will have to be a combination of the chuckle brothers, and Mr Bean for the new investors to be worse than what we have at the moment.
I remortgaged my house to buy Everton, ok Bill so putting in a share of twenty million, and getting a shareout of £200 million not a bad choice.
As long as we have this board, forget a new ground, forget competing against other clubs,
So your comment Paul, be careful what you wish for should be noted by people not wanting the Yanks, or afraid of change.
Michael Williams
153
Posted 09/02/2016 at 05:29:19
Being a huge baseball fan for decades (American here, Go Cubs) and certainly during the entire Moores' era at San Diego I will say this :
It was reported in the papers that EFC was the only club to openly fight to cap away ticket prices at 30 pounds at the last prem club meeting. You want have to worry about Moores doing that. This guy understands that you do not rock the boat of the powers that be in a league.
Yes he did get a stadium built - at taxpayers expense - and I would not be surprised if EFC did get a new stadium somehow. He was also successful at increasing the value of the San Diego Padres. Of course most or all the teams' values increased but still, he did a decent job with that.
As Kenwright stood up to Chelsea, I believe that Moores would sell as many big players as he could while understanding the club cannot get relegated -. unless he's in for a short-term smash and grab. I doubt that's the case. I think we are in for a trip to Aston Villa-land where a formerly big club just tries to stay up and keeps its seat on the money train.
A few folks say "yeah but he only sold the team because he got divorced." That may be true but he did not spend money on players in the years before that. His model was draft young players, try to develop them and build a team - except they were lousy at drafting and developing. For the most part they were lust lousy.
I hope I'm very, very wrong and Moores does not do with this club what he did with the Padres. I believe Kenwright wants to what's best for the club and I hope Bill gets this right.
Jamie Crowley
154
Posted 09/02/2016 at 06:08:07
Michael Williams -
Aston Villa land says it all for me. Excellent analogy and one that seems entirely too plausible.
People say, "we've had Blue Bill all these years it can't get any worse."
Actually, it can...
Barks, how can you live in San Diego and not see what these people have done to the Padres, and what they are capable of doing to Everton? And I'm the idiot for thinking you're English and complimenting your knowledge of baseball... And being a Red Sox fan explains it all. Yep. Three World Series titles, world-wide brand, practically print money, redeveloped stadium that is the cathedral of baseball... I'll take that over a shit team, with shit owners who stripped the club clean who happen to be in line to buy something we both care about dearly - Everton Football club.
Brilliant.
This is not a good fit.
Harold Matthews
155
Posted 09/02/2016 at 06:15:26
Don't like the sound of these guys but the club is at the crossroads and I'll take anyone who can build a new stadium or redevelope Goodison.
Mike Gaynes
156
Posted 09/02/2016 at 06:36:24
Michael Williams #146: >>"For the most part they were just lousy."<<
WHAT???
I hate to have to slag another Cubs fan, but Michael is just flat wrong. Under Moores' ownership, the Padres won four division titles and one National League pennant, and were contenders down to the final inning in two other years. For the 18 years under Moores, the Padres had one of the best overall records in baseball. And oh yes, he got them a gorgeous new ballpark and a 20-year, $1.2 billion TV contract.
Plus, this is a QUALITY human being, one of the most generous philanthropists in America. Moores built a cancer center at one university, an entire baseball program at another and donated $51 million to a third. And he's one of the US' leading crusaders and donors against diseases in the Third World. The man is class enough that I don't think he's going to come in and strip Everton to make a profit. I've worked with two people who worked for him at BMC and Peregrine, and they had nothing but good things to say. (I've also walked past his house at Pebble Beach, which like the Padres was sold in the divorce.)
By the way, he IS a billionaire.
And Michael, I would remind you that the model of drafting young players, developing them and building a team has worked very, very well for our Cubbies.
Mike Gaynes
157
Posted 09/02/2016 at 06:46:45
Jamie #147... David wasn't ripping your team. He was ripping their fans.
And he got it just right.
Dan Aspinall
158
Posted 09/02/2016 at 07:18:59
This is what the negativity brigade have been crying out for for years. Well, here it is, and guess what, they are crying blue murder already. You lot are like Harry Cross.
Those bottomless pit sheikhs have already bought other clubs. There aren't too many Billionaires around. Even if they do buy, it doesn't guarantee anything. Look at Cardiff, QPR. Liverpool were on the slide for years before the yanks took over so it can't be blamed entirely on them. Mike Ashey looks like the perfect owner at face value – English billionaire... but would he fit the bill with hindsight?
These guys are very experienced in the sports business. They understand that, to hold and increase the value of the club, it needs to be in the top league, competing.
They are not going to do an Abramovich, or a Mansour. But they are not going to do a Lerner or a Ridsdale either. Let's give them a chance and not create any bad blood already.
Anyway, worst case scenario: we could sell the old lady and groundshare Prenton Park...
John Whelan
159
Posted 09/02/2016 at 07:22:47
I personally think new forward-thinking owners with a proven record of delivering a new stadium is a good thing. I can't stand the board in general, but I trust BK in only selling to the correct people who he feels can take us forward.
As for those waiting for a billionaire to take us over, we've got a better chance of attracting one if these Americans can take us forward and sort out the stadium issue (hopefully redevelop Goodison Park), like what happened at Man City when the Arabs took over from Shinawatra.
On a final note, I hope the possible takeover will persuade our best players to give us another season. The potential of this squad is incredible.
Eric Myles
160
Posted 09/02/2016 at 08:05:09
Phil#116, maybe the board has no say in the matter. It could be that Bill's 'friend' who paid back Anita Gregg's loan sees Bill's illness and wants his money back before things get too complicated?
Brin Williams
161
Posted 09/02/2016 at 08:26:12
MW 98 'Our new owners have to find us a new stadium or redevelop. They would have to back the manager, back his vision of the football club and how it should be run, could be tricky times for Martinez.'
Maureen still available - funny that!
Antony Matthews
162
Posted 09/02/2016 at 08:32:15
Venkys at Blackburn haven't done much good have they ? Let's give the Americans a welcome and see what they have to offer to the club before we make judgement.
Tony Abrahams
163
Posted 09/02/2016 at 08:59:48
James I hope you don't want that dildo to wave in the air when your giving three cheers to Howard @post 81!!
Chris Corn
164
Posted 09/02/2016 at 09:06:03
What people really want is a richer Bill Kenwright. They just don't want to admit it.
Jake Lucas
165
Posted 09/02/2016 at 09:13:24
I heard somewhere they're worth 500M. Do we think, after the 200M takeover (if it happens) they will have deep enough pockets to make a big enough financial difference to take us forward as a club? I'm dubious...
Tony Abrahams
166
Posted 09/02/2016 at 09:18:23
Eric 151, I could live with that mate. My bigger worry is that "BILL'S FRIEND" is making enough money from his loans, and he's just looking for another frontman, to carry on with this very profitable business.
A man with no connection to Everton, could really take things to the next level, because he wouldn't be worried about getting a bit of stick off the fans.
It concerns me that we look like we are selling to the first bidder, when their are supposedly other interested parties.
The only thing that eases that concern, is that Kenwright will have our best interests at heart!
Mark Stone
167
Posted 09/02/2016 at 09:28:05
Only read the first few comments, but the change in opinion toward this, now it seems more and more likely, is quite remarkable.
Denis Richardson
168
Posted 09/02/2016 at 09:36:21
A huge amount of people afraid of change (and completely ignoring the fact that f'all has happened in the last 16 years.)
For all those highlighting the take overs that 'failed' you seem to forget that almost every club in the top two divisions have changed ownership since BK took over (some multiple times) - yes there were a few losers but there are also many clubs doing much better afterwards. To name just few in the prem....chelsea, city, southampton, swansea, bournemouth, west ham, leicester, stoke and I'd even add the RS with the current owners. Also the likes of Arsenal and Manu have not suffered from a change in ownership. Spurs also haven't exactly done badly since Levy took over from Sugar. Obvioulsy not all these clubs have won things but many were coming from a much lower base than Everton.
Whatever happens Everton football club will still be around for years to come and one thing is certain, if there is no change in ownership now then f'all will happen for another dozen years and god knows what happens when GP starts falling down - the stadium is 50 years old.
Btw - I'm happy for the club to sell Stones, Lukaku will demand to leave in the summer anyway. If these two are sold for 100m+ and a lot of the cash is reinvested in the playing squad or put towards sorting out the stadium issue, then that is a positive development for me.
I would say stop being afraid of change and look to the potential (significant) upside that it could bring.
Also WE HAVE FUCK ALL SAY IN THE MATTER.
Karl Parsons
169
Posted 09/02/2016 at 09:37:01
For me this possible investment may work to secure the services of Lukaku et al for another season whilst the new corridors of power flexes its muscle to get: 1. Us on their side by showing us they mean business and 2. positioning the Club as a worldwide brand for new ventures outside of the UK.
Dave Abrahams
170
Posted 09/02/2016 at 09:39:01
Read Colin Fitzpatrick (34) on another thread, I trust him more than Kenwright or anyone else in charge of Everton's affairs, not fussy on this deal if it comes off, but we will all have to wait and see.
Denis Richardson
171
Posted 09/02/2016 at 09:40:47
Forgot to say - I'm not looking for the new owners to pump loads of cash into the club. All I want are business savvy people running the club properly from a commercial perspective and finally putting in place a viable strategy for sorting out the stadium.
There is enough sky money to build a decent squad without a new zillionaire pumping in billions (can't do it anyway with FFP). Maybe a fairy tale but Leicerster and Athletico both show what can be done with a decent manager and carfully put together squad.
Darren Bailey
172
Posted 09/02/2016 at 09:42:44
Come on you doubters-lets give them a chance. Nobody knows what their plans are but for sure Bill wouldn't sell to any Tom, Dick or Harry as we've found out over the past decade. With (hopeful) success will come expense, ticket prices will probably rise but at present we're in the bottom half of the "ticket price table" so a rise of 20% to part fund a new stadium or renovation of Goodison is surely not that bad. Do we want to be paying £50 and sitting with restricted views and holes in the roof or do we want to be paying £60 looking around at a bright shiny new stadium with a successful team on the pitch?
They're business savvy and have already looked in to expanding Goodison with surveyors apparently there just a couple of weeks ago. They know what they're doing with regards to building a stadium as per the Padres which is much better start than the 3 failed attempts by the current lot.
Ok, they may feel they need to cash in on Stones and Rom but does anyone really believe that under the current board they'd still be at Goodison after the Euros anyway? Get real, no European football and the rich clubs offering silly money? They'll be off anyway, at least this way we may, just may, be able to keep hold of them if the new owners sell their ambition to them properly.
I've also read that they have plans to expand the franchise to LA. Maybe this is a similar move to Man City and NY? They want to, apparently, create a new franchise in the US and what better way than to have Everton as their stepping stone? If this was the case then we're on to a big thing state side as Marshall #126 hinted at.
Glass half full people, come on, lets think positively and get behind them. Not all American investment has to end up in Aston Villa land!
Phil Walling
173
Posted 09/02/2016 at 09:42:57
I'm heartened this morning by MIke Gaynes @149. Few of us know anything about these guys and it is easy to get carried along in a sea of negativity.
I know that some of us are sure all owners are useless (many of them are !) but what we are entitled to expect is that the new bunch will run the club on sound business lines and provide a new or greatly renovated stadium.
Selling some of the playing assets may not be a decision in which the new boys have much say as today players go where their agents wish to take them. Hence I feel Rom and Stonesy will not be long for Everton whoever owns the Club !
Ernie Baywood
174
Posted 09/02/2016 at 09:47:55
At some point our club is going to change hands. It's inevitable.
For all I've criticised him, I'm happy that Bill gets a say in this. I'm going to back him to do the best he can for us.
All that's left to do is embrace the change, hope for the best and keep the next lot honest.
Colin Malone
175
Posted 09/02/2016 at 09:49:13
In a nutshell, God forbid – and we have all seen it happen – if your parents who own the property that you live in, passed away, you would have to go to a long drawn-out procedure called probate. So, before that happened, again God forbid, You would get things done beforehand, especially when people you owe money to, are knocking on your door.
Kevin Tully
176
Posted 09/02/2016 at 10:01:03
The club is absolutely crying out for investment and new ownership who can maximise the potential of this great club. That doesn't mean we should bite the hands off the first party that pays off the shareholders, who will walk away trousering tens of millions in profit, after delivering nothing.
That's not worrying about whether BK & Co. will leave the club, I personally cannot wait to see the back of the lot of them, and Green who is pulling the strings behind the scenes.
If they pay £200m for the club, then continue with Vibrac loans, no new stadium, no capital investment, selling players to raise transfer funds etc....we are out of the frying pan and into the fire. We will be trading in one bunch of carpetbaggers for another. Who in their right mind wants owners like that?
Shane Corcoran
177
Posted 09/02/2016 at 10:02:02
It's like I've been reading a different website for the last ten years.
I thought I was cautious but where have all the worried posters been up until now?
When everyone was calling on the board to go were they expecting a line of scousers to turn up at an auction?
Kevin Turner
178
Posted 09/02/2016 at 10:09:37
Denis (#159), you're absolutely right. A change is totally necessary and if those on here who think some white knight was going ride up and chuck £billions at us, they're on an other planet.
Any investor/buyer has the right to do whatever they like but not many want to devalue the very thing they've just put their cash into. So let's be positive (I know that's hard) and see what happens, and get behind them until they prove they've cocked up.
Steve Brown
179
Posted 09/02/2016 at 10:25:29
Thanks Mike @149,
So the choice is between a billionaire who runs a successful venture capital company that has made a fortune buying into and adding value to software companies and sporting enterprises... and a weepy theatre producer and his pals who have no invested a penny in the club since they bought the club?
I vote for change.
Dennis Ng
180
Posted 09/02/2016 at 10:26:35
I don't understand how BK have our best interest at heart when he's selling out. Would you buy a house if the previous owner dictates what you do to YOUR house?
Like Denis above, I want these new owners to come in and run this as an effective business. I'm not sure if the Chinese consortium can get a hand in this, certainly the more competition for our brand the better.
Kevin, anyone potential buyer can do that, don't you think? We can only hope.
David Chait
181
Posted 09/02/2016 at 10:30:04
Yep great post a Mike #149... We really have no idea about these guys.. And if buying young talent to build a team is their modus operandi .. Well I'm in as this is exactly what I was asking for from a new owner in my post yesterday!
Some will be good some bad.. But it shows longevity in their goals and objectives.
Also that community work was my 2nd request of 5.. So if continued here we won't lose what makes us different and great!
The other 2 being a stadium, seems a real likelihood; keep our talent and a world class manager.
Yep I'm going with Gaynes on this.. I'm excited now!
Maybe we should trust BK to do what's best after all these years.
Interestingly another person on GOT thread knows guys who work for them and they had nothing but great things to say..
Let's not let fear stand in the way of growth. Can we really put up with 10 more years of mediocrity!
Harold Matthews
182
Posted 09/02/2016 at 10:48:14
Cheers Mike. Seems the right guy to redevelop Goodison and put things in order.
Tony Draper
183
Posted 09/02/2016 at 10:48:45
Here's how I view things.........
Link
Danny Halsall
184
Posted 09/02/2016 at 10:53:26
I cant believe the amount of people on this thread that are reacting negatively to a proposed takeover. We have all been praying for this to happen for the best part of 10 years and now that there is some actual movement people seem to be getting cold feet.
Have we forgotten how many broken promises there have been with the board we have now? How Bill and the board have refused to answer important questions posed by fans and shareholders. How many blundered attempts there have been with securing us a new stadium?
I am not saying that John Moores and his consortium are going to be brilliant and solve all of our problems, but I think to sit here and condemn them before we have even heard any kind of plan for the club is nothing short of ridiculous. If we want Everton to become more successful both on and off the pitch then change is needed. At this point, for me, any kind of change will do.
Ray Jacques
186
Posted 09/02/2016 at 11:17:21
Danny,
I am apprehensive and worried about the change, its human nature to be this way, supporting Everton has been a large part of my life for over 40 years and in a strange way the club is like a family member (my wife says I am so sad, but I can't help it).
Even with a multi billionaire Middle East buyer I would be suspicious.
Your post, however is spot on and I agree that we need a change (we have waited long enough) as we have stagnated and gone backwards for the past twenty years. I hope it happens and then let's take it from there.
All the doom merchants will never be happy. We are similar to an old , dilapidated house that nobody wants to buy that is surrounded by wealthy properties (Man U, City and the RS).
Well it looks like we have finally found someone.
Dan Nulty
187
Posted 09/02/2016 at 11:22:34
It absolutely amazes me how people who have been bemoaning kenwright not selling up start bemoaning the fact he is selling up. Bemoaning the fact it is too an American too! Just because of the randy Lerner and glazers situations. Well actually Lerner pumped millions into Villa the first three years under o Neill, it was only when they couldn't break into the top four that he realised it wasn't sustainable and stopped spending. Glazers always backed Ferries, they backed Moyes and now Lvg to the tune of hundreds of millions.
Let's hear what they have to say and see how they back it up before we start bitching. Can't believe people are whinging about potential ticket price rises before a takeover has even happened.
It is all well and good saying prices shouldn't rise because of the TV deal but don't forget that every club will get the same increased money and transfer prices will rise accordingly. If want the best players and a better stadium it isn't just the owners who will have to cough up, it's fans, supporters, commercial partners too.
Ernie Baywood
188
Posted 09/02/2016 at 11:31:21
Dennis 169 - Your analogy doesn't really work. I can't even figure out what point it's trying to make!
Keith Conchie
189
Posted 09/02/2016 at 11:31:30
Mike 149. You really put things in a positive and honest light there, offering a good insight into this guy.
I for one am really excited about the possibility of the takeover. We've been crying out for this for years, and now it's about to happen (fingers crossed), I can only see the benefits from it. I mean let's be honest, they can't be any worse than Kenwright, who's been taking money out the club year on year (and denying it).
I can however understand some people's concern over this, as it's a big change for our club, but I think these fears have grown from the years of failed/lies about takeover possibilities from our board that we now worry that it may come true.
Personally I think it's the first time we've really been put up for sale, hence the interest in buying us.
Ernie Baywood
190
Posted 09/02/2016 at 11:33:01
Will the new person throw their own money into the club? Seems very unlikely to me. Bill's seemingly years of searching for 'investment' has generally been ridiculed on here, yet in the next breath we expect someone to come in and donate their own money?
At some point Bill's shares will go somewhere else. Completely unavoidable fact. There's nothing more certain in life.
If it's not some billionaire looking for a plaything or a supporter protecting our interests then it will be someone expecting a return. That person will do what all business owners do... they'll seek the most efficient way to run the business for the most profit.
All the things we want will come down to a simple calc. What is the likely return on each capital expenditure request? I fear the best model for Everton as a business would be minimal investment in the team unless PL status is under threat.
John Gall
191
Posted 09/02/2016 at 11:36:45
Since the heights of the 69-70 team, EFC has all been about chronic underachievement.
Looking back now, the great Kendall years (84-87) were a temporary blip (I still can't work out how he did it as the club feels like it's got a weird jinx over it) as we've had 3 good years out of 46. I guess you could chuck in the 95 Cup win as a highlight. Little wonder then that we're all so jaded.
And yet, and this is my key point, in spite of the overwhelming tedium of our inability to really succeed and win things and stand out, the club remains a remarkably well-knit, very strong community-oriented club with a great ground and a rich history. People admire Everton for our very separateness, for our ability to keep our dignity and strong sense of distinct identity in the face of the gross commercialisation and brainless vulgarity you witness elsewhere, not the least across Stanley Park.
I guess we couldn't keep on limping along with Bill, and change feels kind of inevitable, but getting American venture capitalists involved is without question the wrong approach. Your football club really is about more than trophies and glory. Sure we all crave those things, but the Evertonian identity has evolved to be more than those arseholes who follow Man City or Liverpool or Chelsea – the arrivistes whose fans expect success and completely lack any perspective on the game.
If this deal goes through, we will witness the slow erosion of what Everton FC means... like it or not, this club has an identity rooted in the city of Liverpool, in fair play and decency, and in survival at all costs. We cling on to top-flight status with pride, and occasionally we get close to much more, but we do it our way, without the absolute sell-out others have undergone.
Niall McIlhone
192
Posted 09/02/2016 at 11:38:33
Ernie #165, well said. The thing that is rattling round in my head isn't the propriety of the potential buyers though, it is the big question of whether the plan will be to demolish Goodison and relocate, or re-develop Goodison, which I believe has been put forward as a feasible option some years ago?
It seems to me that Liverpool City Council have a really big role to play in all of this , given that we have seen three or four new stadium projects bite the dust as regards EFC. I am pretty damn sure that if this scenario were replicated in the US, as happened in San Diego, then Everton would no longer be at Goodison and we'd probably have realized the Kings Dock Arena project.
I am sure the potential owners are very astute, and I sincerely hope that if the do acquire the club, that they play hardball with the local authority to achieve the dream.
Frank Bortoli
193
Posted 09/02/2016 at 11:43:35
What I do know is that we need to move on unless we want to fall into mediocrity and gradually start heading for that big drop into the Championship. Under the current board, there is not the investment available to take us to the next level of regular European football. We must get that new stadium as this is the ticket into that next level.
Dispute all the flack that Bill has endured over the years, we know he has always had the best intentions for the club and in him we must now trust to deliver Everton's future. With trepidation, I say we must bite the bullet and go with the buyout as there might not be another decent one for a few years.

Dave Roberts
194
Posted 09/02/2016 at 11:46:19
Dan Nulty,
Fair enough, but why is it that in the Bundesliga you can (reportedly) watch Bayern Munich for 㾻? Why is it that only in the Premier League do supporters have to pay price levels that bar many people from attending games? It sounds as if you would be able to afford a 㿨 seat in some redeveloped stand in a shiny new stadium, so could I, but what about all those poor bastards on the minimum wage with a couple of kids who want to be Evertonians? What chance have they got? None in my view. It's true that we don't know what these Americans are going to do with the club and the supporters but I hope it's not what the Americans have done to our neighbours.
I worry about the future of the game. I started going with my dad in the 50's. My dad was not well off but he could afford to take me even if as I got older he'd pass me in to the boy's pen and he'd stand by me on the other side of the fence. My membership of the Everton Family was thus assured. Who's going to join the Everton family in my place if it's going to take a week's wages to take yourself and a couple of kids to the match?
Steve Jenkins
195
Posted 09/02/2016 at 11:52:23
I have many reservations about this – most have touched on the business/financial side of the concerns.
One other concern relates to the playing side– I really hope they let the manager pick, the team, tactics and purchase the players he wants with no interference.
This transfer committee thing is bullshit, it doesn't work.
For all the criticisms of Kenwright (most justified), he let the manager, manage (and all that entails).
I just hope that Kenwright et al have some sale conditions clauses to protect the club.
Brian Williams
196
Posted 09/02/2016 at 11:53:59
It's not the Americans who will/ have ruined English football.... it's Sky – plain and simple.
Dave Southword
197
Posted 09/02/2016 at 11:59:18
Bill doesn't have any say in what happens after he hands over the keys, but he does have the opportunity to talk to these people about their plans for the club and to look them in the eye. I've never doubted Bill's love for the club - he just doesn't have any money.
I would ask the doom mongers if they can point to a PL owner who has bought a club then asset stripped and left it as an empty shell? The Glazers effectively bought Man Utd for free, but that is a different case as the club was profitable and could afford the debt - they still invested in the squad.
Lerner sunk a fortune into Villa but it didn't work on the pitch. Waldorf and Stadler bought Liverpool but got burned. It was previously a hope that the collective television rights system that the PL have would be abandoned, allowing the big clubs to take the vast majority of the money, but this hasn't happened and there is no likelihood that will change.
There is another way, apart from asset stripping. Invest in the business, improve its commercial income, improve on the pitch income (CL etc), build a stadium then sell the club for a profit as it is more valuable than when you started.
Brent Stephens
198
Posted 09/02/2016 at 12:10:44
David (#183) – "There is another way, apart from asset stripping. Invest in the business, improve its commercial income, improve on the pitch income (CL etc), build a stadium then sell the club for a profit as it is more valuable than when you started."
Yes, David, pretty much as I alluded to in an earlier post. We're all guessing on intentions but my guess is that this is what would happen in terms of business strategy. We're also guessing on ability to implement that strategy, though some interesting and useful contributions here in terms of these yanks' track record to date and the probability of that translating into "success" with us.
Danny Halsall
199
Posted 09/02/2016 at 12:11:15
Dave #180 - I think the point that you make would be the only reservation I would have about a potential takeover. I have been going to the game since the late 90's with my granddad, he wasn't well off but always had enough to get me to the ground on a Saturday afternoon.
If the American owners come in and hike ticket prices up like FSG have done across the park, then the club is potentially missing out on the next generation of Evertonians. Hopefully it will be a non-issue and any potential new owner will realise that being "The People's Club" is a valuable commodity.
Denis Richardson
200
Posted 09/02/2016 at 12:18:06
Dave 180 – the Bundesliga prices are relatively low because each club has to be owned 51% by the fans/members – a private owner cannot come in, buy a club and then hike up prices. (Before I'm contradicted, I'm aware that there are a couple of exceptions to the 50+1 rule: Bayer and Wolfsburg.)
Problem with English football all started when the FA allowed the Premier League to be formed in the first place, but that's another story.
Re ticket prices, clubs will price tickets at the point they feel fans can pay and the stadiums won't be empty. For some clubs (e.g. Arsenal) the demand is so great, the prices are high. For us, I'd be surprised if there was a massive rise in prices as we don't get close to selling out the stadium most games anyway. Also a large portion of the seats is taken up by STHs.
Dennis Ng
201
Posted 09/02/2016 at 12:27:48
Ernie, that's how convoluted the whole complaining about American or Chinese investors sounds to me. On the one hand, they say we need investments, yet on the next, they want to judge who gets to buy us and making demands or wishlists. Like Chris (#155) said, some just want a richer BK, who has not shown up yet. Definitely a unicorn.
On the investment side, let's wait till it gets done, then we can judge. We "reverse mortgaged" Goodison Park and Finch Farm, so it's not like we have any hard assets to build on. I would think they would see that and figure they need to invest in the short term.
Dave (#183), I absolutely agree with you and that as we are right now, we don't have assets to strip. Players are not assets to be stripped as they can move anywhere they want these days. I think the only way they get a profit out of this is to invest and make the returns from on the field performances and off the field businesses.
Dave Southword
202
Posted 09/02/2016 at 12:43:24
If they improve revenues and turn a profit, then if they want to take a dividend that's fine – it would just replace the millions we spunk on interest payments to Rob Earl anyway.
Simon Jones
204
Posted 09/02/2016 at 12:51:45
Let's make one thing clear (and I'm writing as someone who has no inside knowledge), buying a Premier League Club is only a sound investment as long as it remains a PL Club. Aston Villa is reputedly worth £200M at the moment and had someone offered that to Lerner, I imagine he would have taken that offer seriously. What will Aston Villa be worth after a year in the Championship? Half? A third? A tenth?
Whatever these guys know about football may well be written on the back of a postage stamp, but surely common sense says that you need a team good enough to compete in the Premier League to keep everyone interested and at least maintain the value of your investment.
Jay Wood
205
Posted 09/02/2016 at 12:57:18
What an astonishing thread ... it reminds me of the bloke who thought he had a puncture and he didn't even have a bike!
So much conjecture without any confirmation this is truly a goer. So much negative stereotyping of Americans as if any and every one of them is a Gordon 'greed is good' Gekko.
Look, I 'get' the concerns and reservations of some in this thread, although I draw the line at the 'be careful what you wish for' merchants.
The bottom line is, BK is ill and aging. Change MUST come, sooner or later. Due dilligence cuts both ways. Has not BK always stated he will ONLY sell to the right buyers?
Mike Gaynes @ 149 gives a much more optimistic profile of the (still only rumoured, still only perspective) potential new owners. Their philanthropic nature is very much alighned to the club's existing EITC program.
Personally, I'm astonished people are 'fearful' of ANY new ownership, given the stagnation at Everton under BK's stewardship, particularly in regards to the stadium and varied commercial income streams, for at least 2 decades.
People deny themselves opportunities in life to seriously change the course of their lives for the better, with the cop out: "Ohhhhh... I couldn't afford that..." That is, can't afford it in financial or emotional terms. If such folk would simply invert the sentence to "I can't afford NOT to do it" they would be astonished at what can result.
To quote my favourite American poet Robert Frost and The Road Not Taken,:

"Two roads diverged in a wood, and I ...
I took the one less traveled by,,
And that has made all the difference"
How about we hold off assuming the best or the worst of these guys until the ink is dry on any agreement signed and we actually hear of their plans, intentions and ambitions for the club?
David Chait
206
Posted 09/02/2016 at 13:08:53
What fun would that be, Jay?
Steve Jenkins
207
Posted 09/02/2016 at 13:11:13
The biggest key to any takeover being successful (provided the owners have honourable intentions) by that I men, yes they want to make a good return in investment but intend doing that by growing the club, (via investment hence new stadium/redevelopment and investment in players to grow the revenue), is transparency and fan inclusion.
That's how fans still feel part of the club and respected, not looked at as just a customer. If they come in all we're "Billy big time" we'll do what we want, they're fighting a losing battle from the off.
Peter Roberts
208
Posted 09/02/2016 at 13:19:15
I find it quite puzzling at the amount of times Aston Villa has been quoted as a "lesson to be learned".... for me there was only was lesson to be learned there and that is Martin O'Neill is a delusional charlatan who should be held accountable for all the money he threw away.
Of course its not just him, Lerner should have been wise and limited MON a lot sooner than he did, but hey, he was a trusting chairman and the manager he trusted was possibly the worst example of a spoilt brat who collected toys and threw them away. After MON spat his dummy out (realising he had gambled and lost another mans money so heavily) – Lerner was fighting a losing battle and made some poor managerial appointments.
Now that brings us to Everton – we have been lucky. Very very very lucky that our 2 managers over the last 14 years have been excellent transfer operators. Without them we would be down in the Championship or worse. We never had the buffer of a well run club to eradicate transfer mistakes.
I watch this one with great interest and hope.
Robert Singleton
209
Posted 09/02/2016 at 13:20:34
Aren't these the two muppets who tried to "invest" in Swansea? Although national newspaper reports state they were buying shares rather than investing in the club. Did Huw Jenkins tell them to "do one"?
I sincerely hope that they do intend to invest and they can start with a new stadium. The team is sound enough, maybe some investment there, but a ground to rival any in Europe should be at the top of the list.
We are Everton, we have been the fore-runners of English football since the year dot and should remain to do so. If they know their history, then they should put the club first.
Steve Smith
210
Posted 09/02/2016 at 13:28:44
Breaking news: Deal's broken down. Six weeks of due diligence has not revealed what happened to the Arteta money.
Dave Abrahams
211
Posted 09/02/2016 at 13:39:07
Who is Mike Gaynes (#149)? He makes some remarks about the possible new owners, all good ones, well I have heard and read some articles about Mr Moores but this is the first time I have read that he is a billionaire – is this true?
And the information that he has walked past Mr Moores house, what is that supposed to mean or impress? Who is Mike Gaynes? How does he figure in this? Is he a reporter?
Rob Hooton
212
Posted 09/02/2016 at 13:44:47
I'm just worried that our potential new owner looks a bit like Roseanne Barr, that could have great or grave implications for our Club!
None of us has a clue how things will pan out but we will just have to cheer the lads on and pray that things work out for the best.
John Jones
213
Posted 09/02/2016 at 13:59:33
There are unconfirmed reports that Moores has broken the "Billionaire" bench mark. The last time his accounts where made public over 10 years ago his fortune stood at $700m (ish) and he is believed to of made a significant amount on top of that since.
The point is though if he only invests ٟ.00 it will be ٟ.00 more than the current board have ever invested of their own cash.
Scott Hamilton
214
Posted 09/02/2016 at 14:04:59
I guess a takeover is the only thing that's likely to keep Lukaku and Stones at the club (maybe Coleman too) if we miss out on Europe.
For me, let's get the deal done and move on.
Dave Abrahams
215
Posted 09/02/2016 at 14:11:59
John (197) thanks for that.
Alan Williams
216
Posted 09/02/2016 at 14:15:35
EFC need new owners, that has been obvious for years but we don't need just any owner and that has always been the issue with my disagreements with the Blue Union. BK's illness has forced this sale, which isn't good news for Evertonians.
We need an owner who will buy into EFC as a brand and love it for what it is, warts and all. I personally don't feel the American pair meet my expectations for the simple reason they are very successful carpet baggers. My money is on the Chinese investors, I'm told we have one other interested party from the Middle East too.
Yes, BK will make around £68 million on this sale, less the £20M expenditure, so a cool profit (less CGT) of £48 million – but he was the only one willing to stump up the investment at the time and could've easily lost everything if we had been relegated in the past 20 years. With that risk, in my mind, he deserves his day; sadly, he probably won't live long enough to enjoy it.
The difference now is we have a squad worth very close to the asking price plus £100M every year from the TV deal so the prize is much bigger and it leaves us open to less scrupulous businessmen who will cut and run – something BK never did, which has seen us sustain EPL status... something only 5 other teams will have done if Villa go down.
My observation on this is, proceed with caution...
Jay Harris
217
Posted 09/02/2016 at 14:31:03
Dave (#195), Both men are thought to be self-made billionaires. The figure of $500m being bandied about was from a few years ago when John Moores was divorced.
On the other hand, I do not expect any new owners to be throwing money into the club. I would expect they will use their expertise and connections to add value to the club and maybe underwrite some loans but do not anticipate an immediate sea change – no matter who the new owners may be.
Mike Gaynes (#159) puts a proper perspective on these guys. You do not become successful through constant deceit and lack of money. For those still believing Bill remortgaged his house to buy EFC, that myth was put to bed long ago.
If nothing else, new owners will take us up a level, even if they cash out in the near future.
Peter Cummings
218
Posted 09/02/2016 at 14:42:25
More Yanks? No Thanks – look across the park for result.
Dave Abrahams
219
Posted 09/02/2016 at 14:43:40
Jay (201 the fact that the owners are both billionaires has never been mentioned until now, that is why I queried it, if it is true I accept it..
Harold Matthews
220
Posted 09/02/2016 at 14:48:06
Scott. It's more to do with £100mil+ a week.
Chris Corn
221
Posted 09/02/2016 at 14:54:56
Alan (#202), you are living in Never Never Land, mate? As I alluded to in #155, you just want a rich Evertonian who will take you to a Champions League Utopia in a massive new stadium, whilst running us in the black on his own cash with ticket prices at about 㿀 each.
In short, a donor, which is what BK has been slaughtered for expecting for years. None of us have any idea what these yanks are like, and if these other parties you talk about are so good well they should be forcing the board to consider all offers. However maybe the American one is the best on the table. No one knows.
It's a shame some of the experts on here in every field from football finance to stadia don't offer their services freelance because we would be by far and away the best club on the planet.
Dave Southword
222
Posted 09/02/2016 at 14:56:21
Looking across the park, Peter, I can see a bloody great big stand being built.
Owen Keady
223
Posted 09/02/2016 at 15:00:18
Echoing my comments on the Chinese takeover thread, this deal was locked up last Sunday. To Mike Gaynes's point, everything I have head of Mr Moores is that he is a great boss / person.
I have only been an Everton fan since the initial Donovan loan and thus cannot speak that intelligently on the Kenwright era, but it seems to be from reading these pages over the years that he did an admirable job but the majority thought a change was in order. Change is scary but I think we should embrace it now that it's here and the majority were calling for it... no?
Eugene Ruane
225
Posted 09/02/2016 at 15:16:18
Peter 204 - 'More Yanks? No Thanks – look across the park for result'
Hard to argue with such a well thought-out, considered, detailed argument... but I'll give it a go.
'Kenwright has been shite, Moores is probably able to tell his momma he has got his third comma.'
Okay, so my second rhyme is a bit McGonagall and the 'three comma' thing only refers to being a billionaire on the TV show Silicon Valley... nevertheless, I think two rhymes gives me the win.
David Ellis
227
Posted 09/02/2016 at 15:22:44
Randy Lerner gets a bad press at Villa. He did put in his own money – just had mediocre managers waste it on players that did not perform. His mistake was appointing bad or or just average managers – Kenwright has done very well in his choice of managers and stuck by them.
I think in the modern world the winner takes all. The 'winner" in this case is the Premier League. The other leagues in the world are doomed to being Second Division. One by one they have fallen away (remember the Old Firm anyone? – they used to sign our top players!!). Only about 5 clubs in the whole of Europe can stand up to the Premier League's earning power (Real, Barca, Bayern, PSG, Juventus, maybe Athletico...maybe the Milan clubs...but we are richer than Inter now). I think the American sees this and the trend is that all the best players in the world will want to play in the Premier League – already the best managers want to be here. If this carries on we can just forget about the Champions League as well as the real contest will be within the Premier League. And that means even more TV money.
"There can be only one" because every match is available live everywhere so people can simply choose the best to follow. And that's the Premier League... not some cheaper local football... it's not the same thing at all.
I foresee English clubs treating the Champions League like a minor irritation...like the Europa League is now or the FA Cup has become. These used to be important competitions... really important (I mean the Uefa Cup and Cup Winners Cup for the Europa League)... but they just aren't anymore because the professionals don't see them as the main prize. The same will happen with the Champions League and the World Cup... the Premier League will overshadow them all.
Mike Gaynes
228
Posted 09/02/2016 at 15:45:25
Phil Walling, I am honored. Heartening you, even for a moment, has been one of my life's ambitions... and it is now fulfilled.
Dave Abrahams, the TW oldtimers know who I am, although I post less often than I did years ago. Yes, I was a reporter here in the US for 20 years, covering mostly sports. I went from there into a consulting gig in Silicon Valley. So I know of Moores on a secondhand basis from two different perspectives, although I've never met him. (The fact that I walked past his house was just meant to be amusing, no big deal. Everybody who has ever been on the 18th hole at Pebble Beach went past that house.) I don't know anything about his partner, and I don't know if they'll be good owners, but I'm more confident in their motives than some here.
I do agree that Rom and Stones are likely to be sold, but I've been convinced of that for some time anyway... I don't think whoever owns our club could turn down 65M for Rom this summer.
Let me add one more note that hasn't been mentioned in this discussion. American owners who understand marketing -- and Moores definitely does, because both his tech companies were VERY good at it -- might just make it possible to someday find an Everton shirt in an American store. I am so fucking sick of walking into sports gear stores here and seeing nothing but fucking ManU and Arsenal. I even saw a Spurs shirt recently. I wanna be able to buy some BLUE here.
Jim Hardin
229
Posted 09/02/2016 at 15:47:41
Alan Williams,
I am sorry but I don't understand your point. It would seem that the lure and promise of easy TV money would increase the number of shark-like investors interested in buying a club, stripping its assets, and then selling it at still a profit to someone else. Waiting wouldn't really be an answer then would it? Besides, where've they been for the last 10 years?
Mike Gaynes
230
Posted 09/02/2016 at 15:49:27
Dave #195, I found a Forbes article from 2008... AFTER the crash... listing Moores as a billionaire, just outside the Forbes 400 richest people in the US. And his venture fund has been notably successful since then.
Couldn't find anything on his partner.
Michael Williams
231
Posted 09/02/2016 at 15:57:21
Mike 149 - Moores stopped investing in players right after the vote that got him a tax-payer funded stadium.
The only reason the Padres went to the World Series in 1998 was that Moores put money into the team in order to win a vote to get a stadium passed. Since that World Series and the vote, the Padres went to the playoffs twice in 14 years – and that was with only 5 teams in their division. They were always among the lowest in payroll.
The Cubs are doing well drafting young players, but that's because before they changed the rules, the Cubs paid top dollar for young American and foreign prospects. With Moores, the Padres were always among the lowest spenders when it came to drafting prospects. Plus the Cubs finally have smart ownership that pour tons of money into the club. This is the exact opposite of the model Moores followed.
Amit Vithlani
232
Posted 09/02/2016 at 16:03:04
If BK is to sell his shares, I would like to see him and the existing shareholders sell a small amount of their shares to the fans. Each share can be at exactly the same price as agreed with Moores and Noell. In the process, the fans get a participation in the new ownership. I think we could quite easily raise 5% of the equity value and potentially even acquire a seat on the board.
If EFCSA are willing to act on behalf of such a prospective scheme, I am willing to contribute my share to the scheme.
James Marshall
233
Posted 09/02/2016 at 16:04:18
It's interesting that some people are raising the point then "we shouldn't bite the hand off the first investor that comes along", but hasn't Bill been talking to investors for years? Which means these guys are FAR from being the first investors to come along....
Just a thought.
David Barks
234
Posted 09/02/2016 at 16:13:03
Michael Williams – that is completely untrue. Your point that spending money led to the World Series is factually untrue in MLB. How many World Series have the Dodgers and Yankees won lately?
Kansas City: back-to-back World Series, using the low-payroll model. Tampa Bay: very low payroll but consistently compete at the top.
Plus, he hasn't owned then for years, so what does the last 14 years have to do with anything? In fact, last season the Padres spent big and did horribly. MLB is about building through your minor league system, which the new Dodgers owners understand.
Daniel Joseph
235
Posted 09/02/2016 at 16:28:54
Looking forward, with terrified optimism...
Andy Riley
236
Posted 09/02/2016 at 16:46:20
Amit #221 - I think small shareholders / fans (including myself with a single share) already hold more than 5% of the existing shares and it seems we are a total inconsequence to BK and his associates in terms of us being consulted or otherwise involved. There is a shareholders association which possibly tries to find answers for such small shareholders but recent communication indicate that the Chief Executive considers them a nuisance at best. I can't see how BK giving 5% to other supporters is likely to change that position going forward. Remember that it was on his tenure that AGMs came to an end for an extended period. I can only hope that new ownership brings a new willingness to engage meaningfully with all shareholders but I won't be holding my breath!
David Israel
237
Posted 09/02/2016 at 16:51:27
Too many people on here seem to worry that the prospective new American owners will strip the club of its assets and sell on at a huge profit because "that is what Americans do". Well, I'm beginning to think that Bill Kenwright is from New England, after all.
Mike Gaynes
238
Posted 09/02/2016 at 17:06:48
Michael Williams, you are wrong again. First, he didn't stop "investing in players" after that World Series... he just couldn't compete for his own free agents getting record offers from bigger clubs (Brown, Caminiti) -- players who turned out to be massively overpriced steroid abusers. Sweeney and Hamilton were both wisely traded for cheaper talent and their careers promptly crashed and burned. The Padres' only mistake after '98 was getting outbid for Finley.
And after rebuilding through the five down years, they came within one pitch of winning three straight division titles 2005-07, a pretty impressive run. So your portrayal of Moores' ownership results is just flat-out bunk.
Go Cubbies.
Julian Wait
239
Posted 09/02/2016 at 17:08:09
Re: John Jay Moores
1. I knew a lot of people who left my company for BMC in the 80's and early 90's and the ones I know still loved the place. Some of them are still there.
2. Anyone who supports the ACLU gets a chance in my book.
3. The only "leftswipe" factor (for me) is that Moores supported W in Texas and deregistered from being a Democrat ... but he's still a centrist by all accounts, is fairly left leaning for a US businessman, plus he has done great civil works, per Mr Gaynes above (and some online research I did).
I think this might actually be a good thing and we need something to happen. We're all scared of being a Villa, a Leeds, a Blackburn, a Portsmouth, but we're not going to compete with the likes of City, Chelsea, Arsenal, United, Spurs and the RS - and the mighty Leicester - without taking some bold chances and making some determined strategic changes.
Jay Harris
240
Posted 09/02/2016 at 17:10:00
Mike,
Thank you for your very useful contribution on here.
I cannot understand the Anti American sentiment on here. I would hope that it is not from fellow scousers who are renowned the world over for their friendliness and comradery.
I know some people are wary of change and Bill is seen as a safe pair of hands but that is patently untrue.If it wasnt for the Rooney sale and TV money EFC would be technically bankrupt and EFC is still run like a corner shop compared to where they should be.
I do believe the growth opportunities lay in the USA and the far east so any capable owner should be able to improve EFC on what has gone before and if they choose to sell out for a profit in a few years I do not have a problem with that.
Daniel Joseph
241
Posted 09/02/2016 at 17:12:57
SKY
"A deal could be reached by the end of the season"
James Hughes
242
Posted 09/02/2016 at 17:23:04
Amit- #221, totally agree with the thought that fans should be able to buy shares, it would be great for the club and transparency.
David- #226 are there any assets to strip? I thought we sold, mortgaged them all off With Sir Phil G. holding all the deeds
Jay - I know what you mean but no one runs a corner shop as bad as we perceive our club to be run, but then a corner shop doesn't get £100m thrown at every year.
We need change at the top and as fans keep our fingers crossed the owners have good intentions
Mike Gaynes
243
Posted 09/02/2016 at 17:24:15
Cheers, Jay. I don't hold any grudges for the anti-Yank posts here... trust me, if a foreigner bought a baseball or football team here in the US, the reaction from our resident rednecks would be a whole lot worse.
And cheers Daniel for the Sky update... loved your post earlier about "terrified optimism"... perfect and appropriate description.
Dave Abrahams
244
Posted 09/02/2016 at 17:27:47
Mike Gaynes (217) thanks for your reply, I didn't know that Mr. Moores was a billionaire, first time I had heard it,when I asked who you were I thought you was someone who had inside information on the potential new owner, no disrespect intended, we will see what happens now.
Alan McGuffog
246
Posted 09/02/2016 at 17:36:31
As long as any new owners don't deflect from the present business plan for the future of our club.

Oh hang on....we don't seem to actually have a business plan, other than surviving in the Premier League. We need to be very careful.
Andrew Clare
247
Posted 09/02/2016 at 17:41:22
I have no problems with the Americans they are the best businessmen in the world. A great country. Exciting times ahead. Can we have a stadium like Marseille's it is a work of art.I hope this goes through quickly
Ged Simpson
248
Posted 09/02/2016 at 17:45:57
It's brill until it's cap (which it may not be). Otherwise life must be shite for you !
Ged Simpson
249
Posted 09/02/2016 at 17:46:58
I meant crap !
Mike Gaynes
250
Posted 09/02/2016 at 18:03:51
James #231... my only concern isn't their good intentions, but their ability to hire the right executive to run the club. I hope they choose a good one, because whoever it is, we're likely to be stuck with him for the duration. Moores has a record as a hands-off chairman, which is good considering his lack of footy background. But he is also extremely loyal to his executives, sometimes to a fault, and that can be very bad. Eight of Peregrine's former top execs eventually went to prison for securities fraud partly committed while Moores was board chairman. He wasn't implicated, but it was perhaps an indication of insufficient involvement and oversight.
Safe to say that whoever he chooses to run the club will have a pretty free hand and great job security. So keep your fingers crossed that he makes the right choice.
Mike Gaynes
251
Posted 09/02/2016 at 18:08:36
Dave #233, no worries, no offense taken. Just happy to share what little I can contribute. Hope my optimism is well-founded.
Especially about buying Everton gear here in the Colonies!
Ian Burns
252
Posted 09/02/2016 at 18:23:11
I promised myself not to comment on TW until either my supply of Bombay Sapphire ran out or I could log on (as I do daily) without reading constant criticism of some of our younger players. However, I couldn't let this opportunity to comment to pass me by. I have no wish to criticise Bill Kenwright as others have pointed out, he stepped up to the plate when we were in a critical time in the club's history. I do however, take great comfort from the respected Mike Gaynes and his positive report on the prospective new owners, particularly as Phil Walling and Harold Matthews also took comfort and commented on his excellent report #149 and I take his point in post #237.
Change is hopefully upon us - let's endorse it and give these new potential owners an Everton family welcome and trust BK has made a well-informed decision; takes his profit and recovers well enough to enjoy his spoils.

Darryl Ritchie
253
Posted 09/02/2016 at 18:24:06
Everything I've read has stated that Moores and Noell are just part of consortium, to say, there are other players in this. It seems to me that billionaires usually hang with bilionaires, so I don't think lack of money is going to be an issue.
Mike Gaynes
254
Posted 09/02/2016 at 18:29:37
Warm greetings and cheers, Ian! Great to see you.
Glad you're still loyal to your special libation. Please take a sip for me. I'm an enforced teetotaler these days.
Kevin Turner
255
Posted 09/02/2016 at 18:34:14
Just who do the anti-Americans here expect to buy the club? Do they want Arab money instead? Do they want some Asian businessman who wants ti change the name of the team and the colour they play in like the guys who bought Hull and Cardiff?

At least we speak the same language as the Americans and perhaps, just perhaps they'll buy into our love and history for the great club we support. Come on let's be positive for once, I know it's hard after the Johnson debacle and the hard slog under Bill K. They might inject a real sense of business acumen. I always get the impression the current lot couldn't run a tontine.
Brian Wilkinson
256
Posted 09/02/2016 at 18:34:54
Why are people worried about change, we have a board that is clueless, that has time and again sold our players, has bought then sold finch farm then paying rent on it.
Has time and again bullshitted about a new ground, dismissing Goodison being a fecable option, has not put a single penny of their own money in the club barring Bills remortgage, which he will get back tenfold.
The Kings dock fiasco, then telling us its got to be Kirkby, Goodison will fail a safety certificate soon.
Absolute joke you cannot purchase an Everton shirt through any retail sports shop.
The Yanks may not be the answer, but they cannot be any worse han this bunch of clowns running the club.
Lets see how much Bill and the board donate to Everton or the players foundation as a good will gesture of the vast profit they will make if the sale goes through.
We need change, lets give the Americans a chance instead of another few years of this board in charge.
John Atkins
257
Posted 09/02/2016 at 18:37:11
i'm a great believer in the circle of life and what goes around comes around

It's our turn to be great again, I'm optimistic we could have positive successful wealthy businessmen running our great club just like the last John Moores

Like what Daryl just posted these guys are part of a consortium who probably have considerable wealth and who are used to winning

For all BK faults and failures i'm sure he will have insisted the club is passed to good hands

Time will only tell and of course and there is no guarantee but I for one am willing to take take this chance and opportunity
Amit Vithlani
258
Posted 09/02/2016 at 18:40:13
Andy 225 yes exactly my point. On a seperate thread I felt it was inevitable that minority shareholders were stonewalled when questioning the board as they were questioning in effect the majority group of shareholders.
If BK wishes to do the right thing by the club and the fans, the right thing to do is to get fan representation on the board. Selling 5pc of his shares at the market rate raises the holding of the minority shareholders to near 10pc and it is difficult with such a block not to be given a board seat.
Once a board seat is acquired, that board member owes no responsibility to the majority shareholders and can uphold his/her fiduciary duties by offering answers at the AGM to questions which could be answered from access to information which a board member should have.
To preserve confidentiality, answers can be provided under NDA.
If EFCSA is willing to run such a scheme and table it to BK in writing, I am willing to contribute my share.
John Ford
259
Posted 09/02/2016 at 18:55:57
Proposed Increased TV revenue = higher club value = buy now = await accrual of TV money/higher value playing staff = Substantial profit from a sell on within 5 years
Pete Cross
260
Posted 09/02/2016 at 19:08:13
Mike 239 kitbag has been taken over by (you've guessed it ) by Americans,so I think kits will be available in shops or should I say malls soon
Denis Richardson
261
Posted 09/02/2016 at 19:28:57
I've walked past Moores house too......and can confirm it is really nice.
Jack Mason
262
Posted 09/02/2016 at 19:30:13
I think we can all agree, it's time for a change. Personally I feel it's long overdue and even fervent supporters of the board would acknowledge that if Everton are to move forward, change at some level is required.
It doesn't concern me, whether the new owners are, American, Arab, Chinese or Russian. It's irrelevant, what is important is the manner of the purchase. The club needs a cash injection, not to be broken on the wheel of a leveraged buyout. Saddling the club with debt, aka Manchester United, is simply not going to work. Yes there are improvements to be made in increasing revenue streams in all areas. But if we are truly going to compete and what I mean by that is, challenge for titles, both domestically and in Europe. We need a sustained capital flow.
It's right to be wary and until we know the details, it's all conjecture anyway. However I'm cautiously optimistic, saying that, If the specter of a leveraged buyout emerges. Then the grace period that the current board have benefited from, will be considerably shorter.
Colin Glassar
263
Posted 09/02/2016 at 19:32:08
Can our American cousins please make up their minds regarding these people? Sounds like a mix between lucifer and mother Theresa of Calcutta. I'm confused
Phil Walling
264
Posted 09/02/2016 at 19:38:10
Mike Gaynes, I said your original post gave me comfort but then you remove the blanket by telling us many of Moores' cronies are jailbirds. Did they all move to the Virgin Islands on their release by any chance ?
Denis Richardson
265
Posted 09/02/2016 at 19:39:51
Amit 246, problem is that EFC is a private company so I think you need more than 10% to force a say. Minority shareholders in private companies have a lot fewer rights than those in PLCs.
Nevertheless I think minority shareholders currently hold more than 10% in EFC anyway. Am surprised the EFSHA has never tried to get us all together (I also have a share), so as to put our case forward as a block. Then again, looking at some of the ridiculous questions they put to the board, I'm not surprised the majority shareholders told them to get lost and consider them a nuisance.

Amit Vithlani
266
Posted 09/02/2016 at 19:49:46
Point taken, Denis (and Andy). Just a suggestion. BK's parting gift could be a seat on the board by means of a seat tied to a block of his shares sold to the fans at the same price the rest of his shares are worth.
A board seat is all we need to make more transparent the core issues affecting the club, namely the stadium issue, ticket prices, community out reach and avoiding being saddled with debt.
One board seat does not mean we can over ride the majority owners, but it does mean they cannot undertake decisions without some level of fan scrutiny.
Clive Rogers
267
Posted 09/02/2016 at 19:56:21
To all those saying they trust Bill to sell to the right owners, to my mind this has all happened too quickly. Kenwright has been ill for a while, but only became unfit to attend in August. After three months the board were talking to these people. This after 16 years of searching to no avail. To me it seems the board are selling to the first people to offer the cash. Or am I just being cynical?
Andy Riley
268
Posted 09/02/2016 at 20:29:38
Denis #253. I agree with you in that I think the questions posed by the EFCSA at the AGM were a bit naïve at best. I don't think they really represent people like you and me anymore. In the days before they got stopped I used to enjoy the AGMs and felt valued as both a shareholder and a supporter but the last few before suspension seemed to get hijacked by proxies which is why I think the club decided to stop them. It was only by 10% of the small shareholders forcing the issue that they got re-instated. Having said that I think Everton do quite a bit still for shareholders, Paula the liaison officer is first class and the most helpful customer service person I've ever come across. I couldn't see that sort of thing happening at other clubs or with someone dissimilar to BK being the figurehead.
Considering True Blue Holdings bought out Peter Johnson at £854 per share which I think valued a 75% shareholding at about £23 million it will be interesting to see what the price per share is if and when the successors to True Blue Holdings eventually sell for - and what my single share is then valued at!
Mike Gaynes
269
Posted 09/02/2016 at 20:29:44
Hey Phil... easy mate... it was just Moores and his cronies (namely the other board members) choosing a new CEO who turned out to be a massive sleazeball. He was sort of the Van der Meyde of CEOs. Sometimes you just pick the wrong guy. Bad judgement on their part, but no corruption alleged.
Actually it's an interesting and sad story. The chief crook, a guy named Gardner, was originally a VP who cooked up a scheme with the sales execs, the CFO and the infamously sleazy accounting firm Arthur Anderson to cook the books and inflate the stock price of the company. Gardner was so slick that he became not only the CEO but eventually chairman of the board when Moores left. The scheme ran wild after that and they bankrupted the company. If I remember correctly, Gardner was fired and Moores was briefly brought back as chairman to supervise the bankruptcy.
It took years for the chief conspirators to be sent to prison. Gardner died there.
Again, Moores and the other board members weren't implicated... just poor judgement and lax oversight.
Brian Harrison
270
Posted 09/02/2016 at 20:33:58
I would hope that if BK is well enough then he will not have given these guys the keys to Goodison, unless he was as certain as you can be in the circumstances that these guys will be good for Everton. Although I am sure that David Moores thought he was doing the right thing selling Liverpool to Hicks and Gillette, and we know how that turned out.
So we will have to hope that these guys are good for us and will move the club on. Apparently the Liverpool Echo spoke to people in San Diego about his time at there club. The general concensus was he did a good job until his divorce from his wife of 40 years, and he then spent very little time at the club while the divorce proceedings were going on. They reckon after the divorce his interest waned and he sold the club.
Alan Williams
271
Posted 09/02/2016 at 20:34:42
Chris 212, I live in the real world and these two are extremely successful businessmen who specialize in buying selling businesses that is what they do and they are good at it. In my opinion that sort of owner isn't conducive to what we want or what we would expect owners of our club to do, my opioion is based on what they have already achieved not some deluded thought that any new owner is better than what we have now. They got major investment in to the baseball club they owned through very suspicious methods then bailed making a very nice return. EFC need in my opinion a long term solution not short term investors.

Where do I mention ticket prices? I don't back this current push to reduce prices I feel it's symptom of paying too much money to players and agents changing ticket prices achieves nothing unless we reduce playing incomes. Then we can invest in stadia and reduced entry prices, attack the real problem not the symptoms otherwise you are just deferring the problem to a later date.
Phil Walling
272
Posted 09/02/2016 at 20:35:52
Thanks, Mike. Perhaps Moores will keep RE in the Everton hot seat to maintain good practice !!!
Mike Gaynes
273
Posted 09/02/2016 at 20:46:38
Could be, Phil.
The good news is that the company Moores built was an absolute ass-kicker before it was wrecked... quality products that are still considered top drawer today. I worked briefly for a company that competed with them, and they crushed us.
So let's hope the quality emphasis carries over!
Max Fine
275
Posted 09/02/2016 at 21:11:18
The words that scare me most are "venture" and "capitalists". Anyone who's ever worked for a company taken over by the aforementioned investors would be dubious.
As others have mentioned, without billions to invest in a new stadium and stupid amounts on players and wages etc I can't see how they will majorly improve the value of their 'capital' in order to see a return on their investment. So that suggests they will sit on the club and wait for it to increase in value as the TV revenue increases and / or find opportunities to improve marketing, reduce operating costs etc. Not the end of the world but hardly anything to get excited about and certainly enough to be concerned about given the examples of Villa, Sunderland, utd and the shite.
Paul Tran
276
Posted 09/02/2016 at 21:14:41
The thing to remember about any new owners is that they won't stop clubs wanting our best players. So Rom and John may well end up leaving; it would he even more likely if we were higher up the table, by the way.
The TV contract probably guarantees them return on investment, their ambition and ego will covet success, so I'm expecting tighter management, higher expectations and proper scrutiny of team management
I'm old enough to remember when people didn't like us because we won things rather than this poor little Everton 'people's club ' nonsense.
I want those days back so let's welcome them with open arms......
Jay Harris
277
Posted 09/02/2016 at 21:20:14
Max
The majority of companies assisted by VCs have been considerably improved to everyone's benefit. Yes they have an exit strategy based on getting a return on their investment but believe me it will be significantly less than the purported 200 million that Kenwright and cronies will be getting for their 20m shareholding without putting any effort or money into the club.
I would have no problem if these guys build a new stadium (neverneverland under Kenwright) improve the management and marketing of the club and then make a tidy profit.
On the other hand they might stay on for the ride as long as they enjoy it.
Mike McLoughlin
278
Posted 09/02/2016 at 21:56:54
If the Americans take over, I can only see good things ahead. They will build the club in order to get a return on the investment and if the can do what honey did for San Diego I will be well cuffed. If they buy for 𧶀 million and sell for ٠ billion that will mean they will have taken the club to a level to befit that price. Bring on the Yanks!
Tony Dove
279
Posted 09/02/2016 at 22:10:41
At the moment, Everton has a character unlike any of the other top clubs[and we are one] and which is in some ways probably the envy of those other clubs. We also have a pretty good team.. I am not saying the Yanks will be a bad thing as we just don't know, but be careful what you wish for.

Once we have sold our soul to the Dollar, that will be the end of Everton FC as we know it. Many may think that is a good thing and progress is progress etc. At the end of the day I am not in that camp but the younger generations are entitled to be.
Raymond Fox
280
Posted 09/02/2016 at 22:45:05
Well said Tony.
If the Americans do buy the club, I think the only thing we can be certain of is that their in it for the money.
How they intend going about gaining that profit will be either good or bad for us supporters.
Personally I don't see much change as far as the stadium or the playing staff goes, I hope I'm wrong.
What we really need is a benevolent billionaire, but they don't grow on trees!
James Marshall
281
Posted 09/02/2016 at 22:48:49
The thing to remember is that times have changed - and Everton has to change as well. Yes some of us are old enough to remember the glory days, and we cling to our roots, and I'm one of them (in part) but we need to modernise. We were left behind when the Premier League began, and we need to get the club into the 21st century now, otherwise we're going to be left behind again with the influx of money and the way clubs are marketed around the world.
Everton need this, otherwise we'll just continue being this plucky little team that everyone loves. Of course we have our history, but it can only take us so far.
I think it's untrue that supporters of other clubs envy us - I also think that supporters of other clubs love their clubs in exactly the same way we love Everton - it's the reason they're equally as passionate about supporting the RS, Man Utd or York City. It doesn't matter who you support, it's a lifelong passion and the notion that Everton is somehow different just seems like blue-tinted nonsense to me.
We've been held back before, and we now need to let go of the past and look to building a 21st century football club, in a 21st century stadium.
Mark Wilson
282
Posted 09/02/2016 at 23:55:52
The Blue Union, Kenwright Out crew on Twitter, et al, here's the reason you never got momentum or loads on your marches or were forever packing out....the Casa rather than the Empire etc. Thousands upon thousands of EFC fans who now suddenly don't want us sold, apparently, or at the very least are petrified at the prospect.....it's a movement for heavens sake and everyone missed it.
16 long years here of seeing scathing anti Kenwright posts, he will NEVER sell, ever. When it looks like he has....well almost....possibly.....there is a deluge of posts telling us to beware the unknown, as if it's a surprise that there is going to be uncertainty until a new set of owners make it clear they have a plan, and exactly what it is.
Sorry, I actually don't disagree with some of the concerns but it feels sooooo like us lot, on here in particular, to be so bloody contrary after folk like me have been ranting about pitiful spend during transfer windows, failing to compete and falling way behind...and so on.
Deep breath.....no UK based billionaires want to buy us cos they are only interested in the RS and they don't want to spend £300m on a new stadium in a park in a place they don't see as iconic ish. At last there is a glimmer of hope that we may have investment, it feels like it's going to happen but there have to concerns in a week when at last the greed and needless ticket pricing structures at most clubs are exposed as on average producing £2m - £3m more pa per club whilst forcing many fans out of the game as tv money delivers a minimum of £99m to the worst team in the league. And then there's the focus on American owners.
Here's the irony for me. In years gone by its mainly been about investing in the team, or in our case, not, and seeing the result of that on the pitch. Sure the stadium issue has always been there but now most clubs can afford even stupidly inflated prices....£24m for Shelvey and Townsend, give me strength....and this year I think you can see just how extra tv money is levelling the competition, a little.
So if our takeover goes ahead I expect to see us benefit on the pitch immediately but not in a way that years ago would have got us top 4 and with glass ceilings being broken. But I do think this takeover is mostly about a new stadium or a totally redeveloped Goodison, otherwise there would be zero business or football sense in the deal. Long term if the owners get the stadium done, and they will have no help from the public sector, then there will be a real change and our steady improvement in the squad will start to look even better.
So surely it has to be worth the risk wouldn't you say ? From zero investment to a new stadium and a small ish but probably significant increase in player spending ? The hope has to be that the club gets the owners the fans deserve.
Colin Glassar
283
Posted 10/02/2016 at 00:36:16
I still have some faint hope that Mary Berry and Amanda Holden (true blues) will make a last minute bid to buy us
Jamie Crowley
284
Posted 10/02/2016 at 01:59:49
I have a friend here in the States who is literally the single most knowledgeable sports fan on the face of the earth. For those of you who abhor sensationalism, read he just knows a hell of a lot...
I asked him, after reading Mike Gaynes' comments last night, to look into this for me and tell me his opinion.
Here's what he had to say. And yes, to you he's a nobody... his opinion means naught. But to me he's quelled my concerns - a little - and he's a life long friend I trust implicitly.
Ok, I'm giving this guy a modestly positive review. He bought the team in 1994 and their worst fire sale was 1993. He owned them to 2008 and won I think five division titles and a pennant, which for the Padres is their glory years. Definitely invested in the team and they had consistent contenders after moving into Petco Park in 2004. Some fire sales to be sure, but no more than any other team in similar circumstances. My only red flag was that shareholders in his other ventures have sued him A LOT. So I would want to be sure he's committed to trying to win. But I'd think relegation would kill an investment faster than anything, so I'd be okay with this.
I love the "if"... I don't like this guy too damn much to be honest but if he's going to buy us anyway it's time to take the plunge and hope for the best.
Eric Myles
285
Posted 10/02/2016 at 03:01:20
Amit #246, the minority shareholders own 34% of the shares.
Eric Myles
286
Posted 10/02/2016 at 03:04:53
Well said Brian #244.
Peter Thistle
287
Posted 10/02/2016 at 03:51:18
i'd rather stay as we are than be owned by American's. Bill please tell them to fuck off n wait for a chinese bid, that's were the real money is. I don't want the Premier League owned by yanks, it's kinda sickening that our clubs have to be owned by foreigners but at least the chinese have money to burn. I don't want us to end up like the RS.
Amit Vithlani
288
Posted 10/02/2016 at 04:28:27
Eric 272 noted, however as I understand these minorities are not working together as a collective? If they are all represented by EFCSA for example why are they not in a position to seek a board seat?
This is such a large block that if they are able to work together then they must able to play a role on the board, even if it is only to preserve the value of their own shares.

Brian Wilkinson
289
Posted 10/02/2016 at 06:15:26
Cheers Eric@273, if the sale falls through watch the same comments worried about the Yanks, start slating our current board again,
Just like they will no doubt comment on future players linked to Everton, no matter what player we target
same comments, nah too slow, to old, too small before the guys have even pulled on the Blue shirt.
John Codling
290
Posted 10/02/2016 at 06:41:48
Reading a Lot of the comments above, and sure be careful what you wish for, but lets be honest they can't do any worse than the clowns running the club now. Even if they sort the marketing debacle out that would be a result, at least we would know who actually owns the club – does anyone know at the moment?
I was under the impression that Bungling Bill only had his shares on loan from Lady Grantchester, Robert Earl is supposed to have fuck all to do with the club, Sir Phillip Green???? I wait with baited breath.
Eric Myles
291
Posted 10/02/2016 at 07:41:31
Peter #274, you don't want us to end up with Yank owners like the RS?
Their Yank owners have spent £746mn gross on players cf ours of £228mn in the same period, £265mn nett cf ours of £56mn, of which £47mn is the last 2 seasons.
Darren Bailey
292
Posted 10/02/2016 at 09:05:45
Mixed bag of comments from 277 posts. Obviously we're all worried about this and none of us really know much. I posted way back at number 165 and my opinion hasn't changed.
Do we want to be successful and compete on and off the pitch? Yes. Why would businessmen like these want to do anything but also want that? You don't invest in something to run it in to the ground.
As someone said above a lot has been said about JJ Moores and Noell fronting this consortium and even though maybe they're not worth what some people want them to worth on here they're the head of the consortium which we don't know how far it reaches. This consortium, for all we know, could be worth more than some of the Chinese that some people are asking for.
Just think in a few years time we could be in either a redeveloped Goodison or a brand new stadium, competing with the richer clubs in the transfer market, owning our own training complex with plans to expand and being part of the new San Diego MLS franchise they want to build. Kitbag is now American owned so surely the sky's the limit. Why can't we be the next major force both sides of the Atlantic?
Think positive people, it's time for us to get excited, it's been a long time coming.
Kevin Turner
293
Posted 10/02/2016 at 10:05:29
Colin (#270). Your sense of humour is great. Lol.
Moving on ... Anyone wishing for a Chinese buyer must be mad. We haven't the faintest idea about their way of doing business or rationale in buying in to the club. I know people who have put deals together in China and Hong Kong and they tread very carefully, never understanding who they're dealing with or what's in it for them. Be afraid, be very afraid.
Okay, the Americans may be mid-term investors looking at a return on capital (because that's what it's all about) and even have an exit strategy but to achieve that they'll need to make the club (they'll call it franchise or product, get over it) worth more than when they bought it. You generally do that by investing (human resources = players) or infrastructure (ground etc). You never know... they may even become fans when they appreciate our history and traditions.
Don't forget our great history was once someone's future. Let's be positive. Onward, upward with the best club in the world.
Phil Walling
294
Posted 10/02/2016 at 10:22:08
Eric, at look where it's got them. Below us in the Prem and already out of the FA Cup !
Joe O'Brien
295
Posted 10/02/2016 at 10:26:33
That's just because they've got a shit team team because they bought shit players Phil. Nothing to do with the owners.
Garry Corgan
296
Posted 10/02/2016 at 10:35:38
I don't understand the negativity towards American owners in general. It borders on racism sometimes. Yes, Lerner and others haven't been great but John Henry across the park, and Stan Kroenke at Arsenal haven't done bad jobs.
Laurie Hartley
297
Posted 10/02/2016 at 10:35:57
I find post #149 from Mike Gaynes regarding John Jay Moores's philanthropic activity very encouraging. Everton in the Community is a wonderful organisation and something that I have always thought a certain type of wealthy buyer might want to support.
I hope I am correct in looking for the best from this consortium. I have a good feeling about this takeover bid and hope it goes through.
James Marshall
298
Posted 10/02/2016 at 10:38:08
I would suggest that a few things we should prepare ourselves for, are that if Everton are to become a world force, compete at the top and become a well known name around the world, that we will change immeasurably - we'll get more 'tourist' fans coming to watch the team, and be seen very differently from the plucky outsiders that we are at the moment.
All Evertonians will have to accept this if we're going to become a so called 'big team' again. Love it or hate it, I'd say it's part & parcel of our modernisation and something we'll have to accept.
James Marshall
299
Posted 10/02/2016 at 10:41:42
Can I also say that even with some of the negativity on here, I personally am excited and looking forward to the takeover :)
Colin Glassar
300
Posted 10/02/2016 at 11:15:39
The yanks certainly have invested in the RS but like Joe O'Brien said, they've employed poor managers and bought even worse players. Kroenke has been a hands off owner and Arsenal have not progressed as a result. The rest of the Yankee owners, in the Premier League, have been an unmitigated disaster. I just pray this lot will be better.
Tony Abrahams
301
Posted 10/02/2016 at 12:00:31
Jamie 271, the fact you're asking the opinions of people who you think might have some answers, shows me how concerned you are.
Shows me that although you might live a long way from Goodison Pk, you really do love Everton.
Let's hope this fellow American, if he does eventually purchase us, one day feels the same way about Everton, as you do!!
Gavin Johnson
302
Posted 10/02/2016 at 12:04:29
I'm also looking forward to a new era.
I think people who are maligning Randy Leaner are forgetting that Aston Villa spent like a top 4 club in the first 3 years of his tenure. He gave Martin O'Neill the best part of 20m to waste on Darren Bent when that was a huge outlay on a player. It's no wonder he stopped writing the cheques. In fairness the money from Benteke was also reinvested in the squad. There lies the crux of the problem. Didn't Tim Sherwood say that he didn't have much of a say in player recruitment?!
We've just recruited a Yank from the US Olympic Committee to oversee our youth development. While he has excellent credentials my fear is that we'll see a similar guy come in for player recruitment who will just sign players just on statistics. We can't ignore statistics but we know they're open to interpretation. Joe Allen is a player who has excellent pass ratio but if you dig deeper you discover that most of these are short sideways passes.
So if it's not broken then don't fix it. We have an excellent record in the transfer market with the last two managers and I think this is because we don't have an overlord who dictates to the manager who he should buy. It' not confined to American ownership either. Look at Newcastle with Mike Ashley putting Joe Kinnear in charge of transfers. I can't think of one club in the league where this system works.
From the informative posts from Mike Ganley it looks like our new owner won't interfere too much and should be savvy enough to keep the things that are working in place. I would hope that the areas where Moores will bring people in to make a difference will be in the commercial side. It looks as though that's already happening with Kitbag deal being bought out.
I'm very optimistic about the future. If anyone can get this ground situation sorted it sounds like it's this man.
Nick Page
303
Posted 10/02/2016 at 13:06:44
Personally, I'd rather have owners who cared about the club and the state of its balance sheet, rather than some Sheik who uses the club purely as a marketing tool and chucks cash round like its going out of fashion. Pretty much everyman and his dog, bar the Sky sycophants know that it's a fake, soulless enterprise.
Chelsea got in on the act fairly early on so buying that success was easier than it is now. As for the RS, bringing in ten average players every season on inflated wages is never going to work. Villa did the same. Look at Spurs, for once they've packed all that in and now have a settled squad which Kane said has great spirit.
So bringing in new owners who will want to sort the ground issue out and the marketing side of the club will do me fine as all the TV money will just be levelling the playing field even more (a good thing). The club really has to stick to its roots, promote youth and have the best possible training facilities.
Colin Glassar
304
Posted 10/02/2016 at 13:08:39
A few questions I'd like answered are A) Do we really need to sell now? The new tv deal guarantees us at least £200m a season, doesnt it? That's £600m over three years, more than enough to build a new stadium and strengthen the squad B) This Moores guy lost a shed load of money with his divorce. What's stopping him getting divorced again and losing another fortune?
I'm not against the takeover per se, I just think these guys aren't rich enough and there might be richer suitors out there. I also think with a new chairman with a bit of business sense and a new CEO we could go it alone.
Mike Gaynes
305
Posted 10/02/2016 at 13:19:26
Colin, regarding your post #285, did you mean to say Arsenal have not progressed because Kroenke is a hands-off owner? I thought that was a good thing.
Gavin Johnson
306
Posted 10/02/2016 at 13:20:40
Colin,
From what I've read that John Jay Moores is more likely to be a billionaire then have the $500m fortune being reported. I understand that wealth estimation is from 2004 and despite a divorce he has being doing very well in the 12 years since then. I'm sure our American Toffees can shed more light on this.
Dennis Ng
307
Posted 10/02/2016 at 13:23:51
Colin, (A) is a question for BK (B) fingers crossed he has a prenup but that could happen to any owner, right?
On the "he may not be rich enough" point, what is there to stop him from allowing other groups to invest in the club? We don't know the details of any agreement yet but if there are other interested parties, just buying the next club that is available will not be fruitful for the parties that missed out. Fingers crossed whatever deal that gets done, it represents a better exposure to off the field muscle that BK previously struggled with.
Denis Richardson
308
Posted 10/02/2016 at 13:26:01
Colin 289 - way I see it BKs shares will def be sold due to health reasons and I believe there is an agreement in place that none of the three main shareholders can sell their approx 20% block without the other two having right of first refusal.
Given that the other two have been silent partners and presumably don't want anything to do with the running of the club, I guess they will also want to bail out if BK does. So long story short, due to BKs health, the club will be sold regardless of the sky millions.
Change will come and we just have to accept that. Had to happen at some point. Still amazed it's taken so long.
Colin Glassar
309
Posted 10/02/2016 at 13:30:04
Mike, gooner fans criticise kroenke for A) not making Wenger more active in the transfer market - he's had more than enough funds to strengthen his squad but is very conservative and, B) for not being more demanding of Wenger. With their players, stadium, riches etc...they seem happy to be in the top 4 each season and nothing more.
Kroenke seems quite content to let Wenger continue in his ways so to me he sounds like a richer version of Billy Kenwright.
Gavin, I hope you're right. I still think we could do it ourselves though.
Julian Wait
310
Posted 10/02/2016 at 13:48:00
Colin. Re Moores losing half his fortune again. Well twice would be foolish and I would expect he has a prenup this go around.
Michael Williams
311
Posted 10/02/2016 at 13:48:26
Moores did not spend on players.
Here are the payroll numbers for the San Diego Padres for the period right after the vote to get him a tax-payer-funded stadium and when he started selling because of his divorce:
1999 17th out of 30
2000 16th out of 30
2001 25th out of 30
2002 26th out of 30
2003 27th out of 30
2004 18th out of 30
2005 17th out of 30
2006 17th out of 30
2007 24th out of 30
2008 19th out of 30
People can personally vouch for Moores all they want. Every baseball in America who was alive at the time know Mores did not spend on players.
link: http://www.stevetheump.com/Payrolls.htm
David Barks
312
Posted 10/02/2016 at 14:07:59
Michael Williams,
Under his watch, the Padres won the National League West in 1996, 1998, 2005 and 2006. In 2007, they lost a play-in 163rd game to the Rockies at Coors Field on the last pitch. And in 2010, they missed the playoffs on the final day of the regular season.
San Diego is a small market. So, it is absolutely to be expected that they would have a lower payroll than:
2 Los Angeles teams
2 New York teams
1 Boston team
1 San Francisco team
1 Dallas team
2 Chicago teams
1 St Louis team
1 Atlanta team
1 Philadelphia team.
So that's 12 teams that always spend huge. On top of that, he left the Padres with a massive TV contract and beautiful stadium. His ownership period was considered one of the most successful if not the most successful period in Padres history. He donated millions to the local universities, including 30 million to San Diego State university.
Colin Glassar
313
Posted 10/02/2016 at 14:12:58
So many conflicting posts re these people. It's all very confusing.
Danny Halsall
314
Posted 10/02/2016 at 14:18:57
Colin, I agree, every time I have a look on this thread I leave with different feelings towards our potential new owners. One person "I am an American and John Moores is great!", another post "He hasn't invested in the playing squad in San Diego and he is going to milk the club for every penny he can make!"
Just for once I would love to know exactly what is going on. Ahh the pleasures of being an Evertonian!
Gavin Johnson
315
Posted 10/02/2016 at 14:31:34
I don't know anything about Baseball so maybe someone could clarify??
When Moore's Padres won the National league western division. This essentially means they won their equivalent of the Premier league 4 times but because it's a smaller state it's more like the Scottish Premier league.
They've taken part in the World Series which is a bit like the Champions League, but didn't make great waves.. Is that the gist of it or am I reading the Padres form wrong??
David Ellis
316
Posted 10/02/2016 at 14:33:05
From the Royal Blue Mersey website - What we know about John Jay Moored and Charles Noell
JOHN JAY MOORES
Having been a computer specialist for Shell Oil, Moores helped found BMC Software in 1980, a company that went from humble beginnings to becoming one of the largest software firms in the States. Going public eight years after its launch, Moores had helped turn a £1,000 original investment into a company making $200m sales within ten years.
Born in Texas 1944, he headed into venture capitalism including the founding of JMI Equity in 1992 - an investment firm specialising in software. Two years later he bought 80% of Major League Baseball franchise San Diego Padres for $80m - incidentally from current Liverpool chairman Tom Werner - and was credited with investing to hire star names and boosting attendance.
Moores said at the time: "My goal is to stabilise the club financially so that it can be competitive on the field and accepted in the community. We're here for the long haul, and it helps that we're using my money and not someone else's."
He eventually sold up two years ago for $800m having won four regional titles and one National League championship and overseen their move to a new stadium.Moores invested in software company Peregrine Systems in 1989 and made $630m from the later selling of shares.
He has donated much of his earnings to others, a $51m contribution to the University of Houston in 1991 one of the largest in US history to a public university, establishing a cancer centre at San Diego Univsersity are among various payments to good causes.
Owning farms in Kentucky and Maryland, he set-up racing stable Merreibelle with long-time business partner Charles Noell and bought all of the stock previously owned by Irish-based Kilfrush Stud last year, promptly selling broadmare Immortal Verse for a European record $8.1m.
A personal friend of former US President Jimmy Carter, ten years ago Moores was recorded as among the richest 400 people in America, Forbes estimating his value at $730m; his wealth is believed to have grown since.
CHARLES NOELL
Noell co-founded JMI in 1992, based in Baltimore, having been the president of Moore's family investment company since the previous year. He had previously occupied roles as a managing director at technology firms while also serving as an investment associate in the treasury division of American Security Bank and at Pittsburgh National Bank and handling several high-profile IT business deals.
Based in Baltimore, Noell, who attended Havard Business school, was part of Moore's takeover of the Padres and served as vice chairman. He said of Moores at the time of their Padres control: "As much as he understands the software industry and has been successful at it, he loves sports."
As well as his active involvement in the pair's horse racing investment, he is a keen investor in property, paying close to £4m for Ardbraccan House, a mid-18th century estate on 120 acres near Navan, Republic of Ireland last year.
Michael Williams
317
Posted 10/02/2016 at 14:36:50
David Barks,
In ten years the payroll for Padres averaged 22nd place out of 30. That's 10 places lower than the teams you name who should have a larger payroll - out of 30!
Again - these are the ten years after Moores got the taxpayers to build him a stadium and increase the value the value of the franchise. After the franchise soared in value he stopped funding the team.
Let's explain to non-Americans what winning the NL West means. In 14 years, Moores beat the 4 other teams in his division 4 times - not almost every other team in the league as it is football.
Gavin Johnson
318
Posted 10/02/2016 at 14:38:01
Danny, It's not surprising were confused the guy sounds a total enigma.
Apparently he is a philanthropist which will fit excellently with our community projects. At the same time I read, he donated and opened a new sports science department at Texas University but then told them to take his name off the plaque and didn't give them a penny more because a student newspaper accused him of corporate greed.
So he sounds like a sensitive soul. I'm not sure how that's going to fare for us if he ever reads this forum then.
Jay Harris
319
Posted 10/02/2016 at 14:43:04
Colin
You do make me laugh on this post.
We currently have bumbling, deceitful potless Bill and cronies who are only interested in how much they can get out of EFC, have sold or mortgaged all of our assets and until the recent influx of extra TV money did very little to support the manager and you are concerned about a consortium consisting of 2 self made billionaires one of whom has a Harvard business degree (sure as hell beats acting on Corrie) who both have a record of success.
Even if these guys are only init to profit they are surely better than what we have now.
There are no Abromovichs or rich sheiks around now and quite frankly I would have less trust in them than people who speak our language and understand our culture.
Lets get behind these people and give them a proper scouse welcome.
Jamie Crowley
320
Posted 10/02/2016 at 14:53:51
Colin :
A few questions I'd like answered are A) Do we really need to sell now? The new tv deal guarantees us at least £200m a season, doesn't it?
Under different circumstances no, we absolutely do not need to sell and in fact with the bumper TV deal coming in it'd be a poor time to sell.
Complete conjecture here... Bill is very ill. He either has limited time or simply can not continue in his current capacity. To protect his investment and take care those that he will (eventually) leave behind he's selling quickly as inheritance taxes will cut a massive piece of the pie out of his net worth - and therefore not be in the best interests of his loved ones.
Jamie Crowley
321
Posted 10/02/2016 at 14:56:27
David Barks
322
Posted 10/02/2016 at 15:01:10
Yes Michael, lets explain also that winning the division means you're one of 3 out of 15 to make he playoffs in your league, and 6 of 30 overall.
Colin Glassar
323
Posted 10/02/2016 at 15:03:02
David Ellis, and I quote, "A personal friend of former US President, Jimmy Carter". That's enough for me to make me worry now. Jimmy "I've lusted in my heart" Carter was probably one of the worst US Presidents ever, including George W (not Washington) and should've stuck to his peanut business.
Jay, BK may well be a bumbling, deceitful, potless, conniving fraud but he's one of us isn't he? I mean he stood on the boys pen for gods sake, he saw the cannonball kid in the flesh, he marvelled at the likes of Collins, Pickering, Young etc.... Drooled over the Holy Trinity and was besotted with his darling David for over a decade. Better the devil we know and all that
Bill Gall
324
Posted 10/02/2016 at 15:40:18
The debate here seems to be who we as supporters want to take over the club. For years we have argued over the present board as not doing anything to improve (a) our financial position so we can compete with the Sky favorites and (b) provide either upgrades or a new ground.
I doubt if there are many supporters whether they are for or against the present board realize that the only person interested in the running of the club is B.K. who takes most if not all of the criticism.
We as supporters have been told that Everton F.C. have been looking for someone to buy the club for a number of years and along with various failed ground investments have become frustrated with what we think is lack of effort to find any investment.
We now have an opportunity to have someone come in who do have some knowledge of running a sports enterprise but being American there can be no secrecy about them with the amount of information available from various sources that we are able to get .This reminds me of the phrase "what you see is what you get"
In regards to people who would prefer a Chinese consortium taking over with the lack of information and propaganda from this country the phrase to mind is "what you see is what your told "
We have been crying out for someone to invest in the club and no matter who it is it will be a classed as a gamble and uncertainty for the supporters, but to quote another phrase " it is better the devil you know"
These talks may have been forced earlier than we expected due to the illness of B.K. but with his genuine love for the club we should except that he sells the club to the right people and get behind them
Russell Smith
325
Posted 10/02/2016 at 15:40:49
Like Colin G I have been following this post for days and with every new comment posted I am not sure if we are getting Mother Teresa or the Devil himself. The truth probably lies somewhere in between. Whilst BK's deteriorating health is a factor, the imminent influx of millions from SKY is probably more reason why there is now more interest in buying Everton than in the previous 15 years. Assuming they pay £200million to the current shareholders for their shares, they will still be taking on our existing debt which needs to be serviced, so I would not think they will be throwing millions at stadium development or new players. I very much doubt they will be using huge swathes of their own wealth in any case, they will just have access to better funding arrangements. But if they follow the blueprint of the Padres they will oversee a phased development at Goodison, retain/maintain the current strength of the playing squad, continue with the youth development currently in place, and gradually increase the value of the club. If that's all they do in the next 5 years then it is more than has been done in the past 15 years. Having pots of cash to throw at player purchases has not worked for many in the Prem, and I would say both our previous manager and our current incumbent have generally been very shrewd in their purchases, especially with any "marque" signings; so if we can only afford one "marque" signing every year or two will we be any weaker. This policy has brought together a team/squad that could be very special if the manager sticks to his current playing style, and includes 4 players of 22years or younger with a combined current transfer value in excess of £150million.
Andrew Clare
326
Posted 10/02/2016 at 15:54:28
These guys are incredibly successful mega rich businessmen they can see a massive opportunity by buying an English Premier league club. Football is the most popular spectator sport on the Planet and the EPL is the most watched league globally.
They aren't going to mess about, they want success, they will want to make Everton a very attractive future proposition. They're not spending £200 million to fiddle around they are going to take us to a different level.
Successful people want success.
I just hope it happens how anyone can moan is beyond me. The present board have done absolutely nothing, yes say it again, absolutely nothing.
Michael Williams
327
Posted 10/02/2016 at 15:55:16
David, You are not necessarily the "the 6th out of 30 overall when you make the playoffs and you know it." I won't call you a liar even though you seem to a very knowledgable Padres fan. There are usually teams with better records that DO NOT make the playoffs as you well know. More often than not there are teams that finish second and even sometimes third in their division that have a better record than some division winners.
2005 - Padres won division with worst division winning record in history 82-80. There were 13 teams with better records.
2006 - Padres win their 5 team division yet 9 other teams had a better record.
Please stop insulting us with "top 6."
Your good knowledge of baseball yet complete bending of how baseball really works makes me think you are a shill.
You still have not denied that the Padres averaged 22nd out of 30 teams in wages for the ten years after Moores got his stadium money.
Michael Williams
328
Posted 10/02/2016 at 16:17:21
Yes David, I am going to further explain how the Padres finished in the league compared to your "top 6."
Out of 30 teams in baseball the Padres had the following records in the 10 years after Moores got his stadium money:
1999 - 21st best record in the league.
2000 - 20th best record
2001 - 18th
2002 - 26th
2003 - 28th
2004 - 13th
2005 - 15th
2006 - 8th
2007 - 8th
2008 - 28th
Jay Harris
329
Posted 10/02/2016 at 16:21:52
Colin he may be one of us but that could be laid claim to by at least another 40000 most of whom would not be capable of taking on the reins at EFC.
In addition he has proven himself to be the artful dodger on so many levels that I personally will be glad to see the back of him.
Like all of us I don't know what will happen with these people or whether a deal will go ahead but I think all of us need to embrace this opportunity to bring new energy to the club.
Eugene Ruane
330
Posted 10/02/2016 at 16:26:17
Well...I just hope they don't cynically exploit us.
Cynically exploiting football supporters really makes my blood boil
On a completely different matter, I have a mate who can get tennis balls very cheap, has loads of them.
Not that most supporters would need tennis balls but..you never know.
Amit Vithlani
331
Posted 10/02/2016 at 16:41:28
I am no baseball fan, but if Moores creating a coaching and playing structure which fashioned a side which won honours, then he sounds like a very canny operator. Add to his ability to convince the state to part fund a stadium and the bloke starts to sound like a genius.
As Jay and others note, a canny operator who knows how to get the best deal for the club is a significant upgrade in our ownership to the current crew.
Dave Abrahams
332
Posted 10/02/2016 at 16:43:44
Bill (311) " with his genuine love of the club, we should just accept he sells the club to the right people and get behind them"
His genuine love of the club? I think the Bumble had more love for Oliver Twist than phoney had for Everton or the supporters of this club.
Bill Gall
333
Posted 10/02/2016 at 17:11:32
Dave so I guess by your comment you couldn't care less who he sells the club to as long as we get rid of him.
David Barks
334
Posted 10/02/2016 at 17:38:53
Michael Williams.
You wouldn't by chance actually be Moores ex-wife would you? Jesus you hate the man.
So, the Padres moved to Petco in 2004. They won the division in 2005 and 2006. In 2007 they lost a one game playoff to again make the playoffs.
But back to 1999, that year they didn't slash payroll. Which by the way, when you say that you are implying that the Padres used to have one of the highest payrolls in baseball. Not true. They are a small market team. But back to 99, coming off of the World series the prior year, they lost their star pitcher because he was a free agent and signed the largest contract ever with the LA Dodgers. ps, I'm a Dodgers fan, so I remember it happening and was thrilled at the time.
The lost a few other star players to free agency because, being in a small market, they couldn't compete with those offers. Seeing that they now needed to rebuild, they did what every small market club does and traded what valuable pieces remained for prospects. They didn't slash payroll, they lost their highest paid players to free agency to much larger markets to insane contracts. The Dodgers gave Kevin Brown his own personal jet for his family to fly into LA 12 times a season. They gave the man, 34 years old, a seven year contract, which was a disaster.
But going back to your payroll statistics, and the way you try to imply that this is what constitutes a winner, lets look at what payroll gets you in baseball.
2015 World Series Kansas City vs New York Mets. Kansas City 16th payroll Mets 21st in payroll.
By the way, Houston had the 29th payroll and made the playoffs.
Highest payroll: Los Angeles Dodgers, New York Yankees, Boston, Detroit, San Francisco, Washington, LA Angels, Texas, Philadelphia.
Dodgers lost to the Mets in the first round. Philadelphia had the worst record in baseball, Boston the 19th worst, Detroit the 22nd worst, Yankees eliminated in a one game playoff to not make the postseason.
2014 World Series Kansas City vs San Francisco. Kansas City 19th payroll San Francisco 7th.
The last 4 years the Yankees have been in the top 2 of payroll. How many championships have they won? Dodgers top 2 in payroll last 3 season, no titles.
Dave Abrahams
335
Posted 10/02/2016 at 17:55:22
Bill 320) I have no say who they sell the club, my point was your assertion of how much Kenwright loves the club and his concern for Everton and the fans, Bill you like the chairman and think he is okay, I think he loves himself and his image more than anybody or anything else.
Nick Page
336
Posted 10/02/2016 at 18:01:20
Lets just get one thing in context here with regards to the comment, "Successful people want success".
Whilst that maybe true, most successful people in these guys wealth bracket are ruthless sociopaths who'd probably eat their own kids to increase their wealth. So lets not fall into the trap of thinking they have our, the minority stakeholders in the club, best interests at heart. For them, its business for us its part of our lives.
Paul Andrews
337
Posted 10/02/2016 at 18:09:06
Dave Abrahams, Mr Kenwright would sell the club to anyone regardless of their credentials.

All the nonsense of " Bill will only sell to a buyer who has the best interest of the club at heart" is bollocks.

Bill has been waiting for the right price, regardless of who the buyer is.
Jack Mason
338
Posted 10/02/2016 at 18:24:11
I have a question for David Barks and Michael Williams. It is my understanding that the purchase of the Padres was done without a leveraged buyout. Is this true and also what do you think the chances are, that a proposed buyout of Everton would include a leveraged buyout?
Darryl Ritchie
339
Posted 10/02/2016 at 19:25:30
I dislike...no; I hate generalizations, whether it's billionaires, Americans, whomever.
This is going to happen, probably sooner rather than later. If not these guys, then somebody else with deep pockets. The perfect new owner would a forty year old BK, with a couple billion in the bank, but that's not going to happen. Things will change. Some changes will be to every ones liking; some not so much.
There is sweet fuck all any of us can do, so grab a beer, find a comfortable chair, and try to enjoy the ride.

Bill Gall
340
Posted 10/02/2016 at 19:30:03
Dave I do not like the chairman and if you have read some of my previous posts you will find I am one of his biggest critics ,I just feel that he does have an affection for the club and as he may have to sell this time, he may make sure that he will sell to someone who he believes will move the club forward in the correct manner ,and not just to the highest bidder.
I am not a fan of the manager either.
Colin Glassar
341
Posted 10/02/2016 at 19:56:42
David and Michael, as a baseball fan myself ( New York Mets - ever since I saw them win the world series against Boston with Darryl Strawberry, Garry Carter, Mookie Wilson and co.) can I just say how much I've enjoyed your baseball argument? I love all those stats ERA's, batting averages, HRs etc..... Go Mets!!
Jay 316, my previous post was totally tongue-in-cheek. I can't wait to see the back of him. I'm just completely undecided about this Moores fella. I'm waiting to see which of David or Michael win this pennant race.
David Barks
342
Posted 10/02/2016 at 20:13:06
Colin,
I'm not saying Moores is going to be some great savior. I have no idea. But I completely disagree with this notion that he mislead a city to get a new stadium and then slashed payroll. Just wasn't the case. As you know San Diego is a small market. Small markets have smaller payrolls. And as you'll know in baseball it is routine to hold a firesale of your valuable high priced assets when it becomes clear you won't compete in order to get a group of prospects that can either develop or be grouped together in a future trade to acquire a top quality player.
Dave Abrahams
343
Posted 10/02/2016 at 20:39:47
Bill (#327) fair enough, I think he will make a lot of money if the deal comes off and that will be the main consideration in Kenwright's mind when the deal is done.
Alan Williams
344
Posted 10/02/2016 at 21:10:55
Let's go, Mets... Go Colin! I follow the Mets too! I like to think they are the Everton of the Major Leagues. I think it was the injured unshaven Gibson who walked up to the plate and hit a home run to win the series years ago.
EFC has loads of Baseball history for you USA fans. I played the game for 17 years representing GB at my best and spending a winter training camp in Florida in '92 for the Expos. If you're interested in local American Baseball history in Liverpool, visit the City Museum at the Pier Head in the sports section or visit www.liverpooltrojans.co.uk.
My Dad played for EFC at Goodison Park, he was paid by the late John Moores who was a massive baseball fan. The local team in Liverpool is the oldest baseball club in the UK and is a direct descendant from Everton! So I technically played for the Blues!
Maybe all the pain catching in my knees was worth it. My arm is still strong but the body isn't so I have retired from the game in 2008 after playing for Essex Arrows. Great sport and great memories.
Colin Glassar
345
Posted 10/02/2016 at 21:14:16
Bill, I don't think David Moores would've sold the rs to the two cowboys if he had an inkling of how they were going to turn out. The same goes for Doug Ellis (Villa) and the Newcastle fella who sold out to Mike 'sweatshop' Ashley.
All BK can do is see if they have the cash to buy him out. He can't see into their hearts or minds.
David I get your point about the Padres. I just hope these guys have the ways and means to take us forward.
Bill Gall
346
Posted 10/02/2016 at 21:21:56
Dave, he will definitely make a lot of money, and I hope the deal comes off as the club do need a new direction in how it is run.
People arguing Baseball and Football is like arguing that football is the same as hockey, whole different sport and due to regulations is run differently. One common theme is Baseball has its favorites like Sky Sports has its, and due to America having such a huge population with Baseball being its natural sport, the larger areas get more coverage with TV coverage relying on adverts and sponsorship..
Martin Mason
347
Posted 10/02/2016 at 21:40:50
What a fantastic job Kenwright has done as chairman in stabilising a club that was in terminal decline and eventually establishing a fantastic youth development scheme and first team squad. He's also made money for himself which is good for him as far as I'm concerned as he takes all the risk and all of the flak from people who take none.
The club and fans will be far the worse for his going and new ownership believe me. It is the end of Everton as a "peoples" club and in a few years the protest planes and banners will be crashing into each other over Goodison as we become a clone of the LFC franchise. Open your eyes, why do American businessmen take over a UK football club? Do they want to put money in or bleed it dry?
Jack Mason
348
Posted 10/02/2016 at 21:53:12
Not enthusiastic about the chapter ending then Martin? I wouldn't be too pessimistic, after all we know virtually nothing about the proposed deal and very little regarding the consortium.
Paul Andrews
349
Posted 10/02/2016 at 21:55:33
Bill would sell to anyone as long as he gets the massive profit.
Tony Abrahams
350
Posted 10/02/2016 at 22:09:32
Another funny post off the duke! You have told anyone that would listen that they don't have to put any of their own money in Martin!
Colin Glassar
351
Posted 10/02/2016 at 22:15:51
Will you keep BK's altar standing Martin or will you take it down once he's out of the door?
Martin Mason
352
Posted 10/02/2016 at 22:27:55
Remember that I offered an option of fans investing in the club and, as expected, not one would put a penny of their own money in whilst criticising the board for not doing so. I rest my case.

Paul Andrews
353
Posted 10/02/2016 at 22:31:18
If you offered the fans a similar percentage of profit that Mr Chairman will make on his initial investment, Martin, there would be a queue around the block.
Phil Walling
354
Posted 10/02/2016 at 22:58:20
Martin, BK is proving to be a brilliant businessman. Not too many Premier League chairmen have managed to get a nine-fold return on their investment whilst managing to keep their club in the top sphere. Just ask Randy Lerner at Villa. 𧷤M down the pan and relegation beckoning!
Of course, he's had to pawn the 'family jewels' to keep us stable – do you think he might have to pay off the tickets before he says goodbye?
Jack Mason
355
Posted 10/02/2016 at 23:02:07
I honestly don't recall that Martin. Was the option similar to the current shareholders association or was it along the lines of a partial fan based ownership of the club, with a seat on the board. It's estimated that 13% of shares are already owned by minor shareholders. If that isn't even enough for the Association to receive answers from the board, did the proposed option, seek to buy existing shares from Lord Grantchester 2,773 (8.5%), Arthur Abercromby 1,935 shares (5.5%), The estate of Sir Philip Carter 714 shares (2%), Clifford Finch, 250 shares (0.6%), Keith Tamlin, 120. Nigel Holland, 115. Jimmy Mulville 115. *
And what kind of figure were you looking to raise to offer for those shares?
* courtesy of GoT.
Jay Harris
356
Posted 10/02/2016 at 23:06:13
Martin,
at least the change wont mean you are out of work.
I am sure Bill will retain you as his PR agent.
Jay Harris
357
Posted 10/02/2016 at 23:11:41
Colin,
I feel you.
I know there is a lot of uncertainty around right now when you consider what has happened at other clubs but we cant stand still and at least it is someone who understands our culture and speaks the same language rather than someone who will rename us the red dragons, Moscow maniacs or sand of the desert while fighting off their deportation on fraud charges or tax evasion.
Ian Smitham
358
Posted 10/02/2016 at 23:14:36
Phil #338, just trying to understand the numbers you quote. You mention "9 fold" just wondering how you calculate that? Suppose what I am wondering is why not 8 or even 10 fold, you must know stuff I do not. Cheers.
Looking to appreciate what he put in and for what and
for what he got what will he (i stress, "he") get?
Once that is clear I hope that the " 9 fold" issue is clear in my head.
Cheers
PS , I think the clue is that the feeling is He put in £20m to gain control, whereas the rumoured £200m goes to the shareholders, in proportion.

Ian Smitham
359
Posted 10/02/2016 at 23:21:19
Jay, great to see you on this thread, just wondered when you will be able to get back to me and the forum on the interest figures you quoted on the thread about the AGM? Have tried to get in touch a couple of times but missed your replies. Cheers.
Christy Ring
360
Posted 10/02/2016 at 23:24:42
Martin, don't forget ,it was Paul Gregg's wife who loaned Bill the money to buy the club along with her husband. If I'm not mistaken, Gregg was looking at ' Kings Dock ', and shortly after, Bill got rid of him and brought in his friends, Earl & co.!!.
Jack Mason
361
Posted 10/02/2016 at 23:28:56
It does seem ironic to me, that as some look for a billionaire to take over the club, who are experienced businessmen, with a track record of running a Premier league football club. And lo and behold we've had all of them on board all along.
Mike Gaynes
362
Posted 10/02/2016 at 23:37:05
In case the link hasn't been posted before, here is the Echo's take:
http://www.liverpoolecho.co.uk/sport/football/football-news/Everton-takeover-latest-john-jay-10870567
Nice photo at the bottom. I posed for the Echo with my Everton scarf at almost that exact location a couple of years ago when we played Juve on the preseason American tour. Stones won it by elegantly chipping a pen into the top corner.
Jim Hardin
363
Posted 11/02/2016 at 00:26:55
Colin,

A Mets fan! Just when I was starting to respect you.
Martin,
I appreciate your comments on here. I don't agree with them all regarding Bk and current ownership of the club, but they do make me think before rejecting them. As one who stands seemingly alone at times against the onrushing tide of opinions on here I can appreciate your position. Keep posting and making me think.
However, I don't understand how Everton can continue muddling through with the current ownership and BK's health issues. The club must move forward and this will take it forward, in my opinion.
Michael Williams
364
Posted 11/02/2016 at 02:19:30
Jack #325. I have no idea if Moores would buy EFC via leveraged buyout (LBO). For those who may not know, a leveraged buyout is when someone buys the club and then uses outside capital to pay. Usually, the assets of the company are used a collateral to pay back the bonds. 90% borrowing and 10% equity put up by the buyer. Bonds are then sold to finance the borrowing.
If Moores is worth a billion he should not have to go that route. American leagues will not usually let someone acquire a team through LBOs.
Jack Mason
365
Posted 11/02/2016 at 03:03:01
Thanks for the reply Michael. It's my understanding that the Padres were purchased for around $50 million without a LBO and then sold later for over $500 million. During that time, Moores invested his own capital into the club and of course was able to get the new stadium built, albeit on the taxpayers expense. In addition, with moderate success with the Pardres, increased revenue streams as well as various charity donations and community schemes. His time there is seen as relatively successful. I think many Evertonians would be happy with that, if it could be replicated here.
However, it would be interesting to know, why exactly Swansea turned them down and will the consortium be providing the cash injection, the club so desperately needs. Or will they be placing the burden of purchasing Everton onto the clubs shoulders.
Call me old fashioned but you would at least expect, someone, I don't know, maybe in the local media, to be at least asking these questions. Considering, ya know we are the longest established team in Liverpool, founder of the modern game, an institution in the community and world football. And all we appear to know about the consortium about to purchase the club, is a couple of blurry photographs and a press release.
Jackie Barry
366
Posted 11/02/2016 at 04:04:28
It is my understanding that the Swansea deal was not so much of a takeover but more of an investment deal that went wrong. From what I hear, two very different scenarios.
Laurie Hartley
368
Posted 11/02/2016 at 04:28:25
For me, the elephant in the room is the supposed purchase price of 𧶀m - that looks like a bargain to me based on the income from TV rights for Premier League clubs:-
I am no accountant and I have no idea what the operating costs of EFC are but those numbers look pretty attractive to me. The catch of course is to get the money you have to stay in the Premier League.
As an aside, and perhaps to be a little bit mischievous, does anyone know who they sold their software company to? It wasn't this bloke was it?
Darren Bailey
369
Posted 11/02/2016 at 09:08:32
I heard from a (sort of/don't know) reliable source – seems credible but I'm trying to find out more – that there is a Chinese consortium also very interested in a buy-out but their offer is being "ignored".
You'll ask questions of this, questions I've asked this "source" myself, but I don't know much more. Reason for posting this: can anybody shed any light on this or does anyone know or have they heard anything similar?
Apparently this Chinese consortium is mega rich, money is not a problem, they have a long term plan and will build a new stadium "without a problem". However, Bill is set on doing business with Moores and Noell and isn't entertaining the Chinese.
How true this is, I really don't know... but I find it very disturbing that if there is other parties interested, parties that have this sort of wealth, then why aren't they seriously being considered? Unless they are and obviously we don't know about it, but according to this person (who I don't know by the way but seems to have a lot to say about it), it's not on top of Bill's list.
Obviously this could all be a load of crap but it had me worried and wondering if Moores and Noell are the right buyers? Sounds to me more like a Man City type takeover whereas the Americans are a bit more like a Liverpool type.
Andrew Ellams
370
Posted 11/02/2016 at 09:26:00
Darren, if the Chinese consortium are anything like what is going on in Chinese football right now, then good on Bill if he is ignoring their advances.
Phil Walling
371
Posted 11/02/2016 at 09:29:35
Ian @ 345: I have assumed the Moores consortium is just purchasing BK's controlling interest for the quoted £200M whereas you appear to believe that they value the Club's entire share book at that level.
If the latter is true, surely they will need only to find around c £102M to gain a 51% interest as I see no prospect of them buying out the myriad of small investors. Why should they?
Thomas Lennon
372
Posted 11/02/2016 at 10:33:20
I have been trying to figure out the flip-flop nature of this discussion - we want rid of the current board (poor investment of new funding other than that provided by PL, poor perception of sponsorships etc.) but many seem wary of unknown new owners - or just the unknown perhaps.
What do we know? Kenwright's time has been paternalistic, caring (see charitable works, community projects, ticket prices even), possibly theatrical in nature. Looking at where he began he needed to be able to pay off (or otherwise satisfy creditors) crippling debts while at the same time stave off relegation. Those debts were pushed over the horizon for a time when we might be able to pay them off, when perhaps their value and significance dropped - happily rather like a mortgage that time has arrived.
The strategy was survival and in that he has been remarkably successful - more so that a dozen or more club chairman already mentioned, beating all but maybe 6 during his time? Not bad at all Bill!
A winner of silverware? Obviously not.
All around us successful clubs have moved away from treasuring the 'club in the community' and instead view the community as customers. When you do that the emphasis changes from long term nurturing for the purpose of keeping the club safe for future generations to treating it as a money making object that is essentially disposable once its use is complete i.e. when it ceases to generate enough profit for shareholders.
We see this routinely in the business world when looking for value - mergers, buyouts and when all is lost administration and corporate death. Here then is the source of our misgivings as death of our club is unthinkable - however others have shown this is the only way to win a silver pot.
Even those who spent big and won a cup have found success unsustainable if the customer base is not secure in terms of profits. They failed to make enough money to sustain investment - that is why we need and will get a new stadium when new investors arrive BUT they will only buy if they see value. Our value is based on a large (aging) support base from 20 years and more ago plus those who have been touched by our extensive community building (well done Bill) and those who choose a 'plucky but sustainable loser' from the teams around us when they watch PL on TV around the world.
We will have to go from a 'community' club to a 'winning' club and if that success arrives be able to take maximum advantage - hence the need for all your 'plastic' fans as there is limited scope from current supporters wallets. There only seems to be one way these clubs can satisfy their shareholders that they are a 'winning' club (thus generating profits) and that is by short-term actions such as continually changing managers after 2-3 years, each time at huge cost. That works if you have huge amounts of money to invest, great means to generate cash and a good exit plan. I suggest Everton are not ready to get that at this stage and that is probably a good thing as it is high risk - albeit underpinned by massive PL funding.
Keeping good managers long term is good for stability but not necessarily good for winning things - Wenger hasn't too many titles to boast about (though a few cups) and Ferguson is probably the opposite as his titles sustained his reign rather than the other way round.
What we probably should get is something between the two, geared towards making money but also philanthropic towards the community (once it has paid for itself). I don't think we will see a merciless dash for success yet but a building of the customer base keeping costs to a minimum. If the customer base is not there (and PL success suggests it is but see Sunderland, Newcastle, Villa for warnings) then it will peter out and be sold on - but if it is not there then we never had the club we thought we had in the first place.
Bring it on. Football is about winning.
Eric Myles
373
Posted 11/02/2016 at 11:21:50
Phil (#357), 51% can be obtained from BK's shares and Robert Earl's shares, reputedly paid for by the same person, plus Phil Carter's shares, wherever they went to.
Kevin Tully
374
Posted 11/02/2016 at 11:48:15
Thomas, a thoughtful post which lists the many good things the club does in and around the local community. It has been a common theme throughout this thread. I know this may may sound a little heartless, but we do seem to lose focus sometimes about our primary role – being a successful football club!
I have heard many Evertonians defend the club's poor performance by directing detractors towards the work EitC deliver. I'm sorry, but there are many, many clubs which carry out charitable work, but don't seem to promote it as much as we do. Why on earth are we even involved in free schools?
I believe we should put all of our efforts into making our team as successful as possible – the charity work really takes care of itself. I'm sure we all donate to our chosen charities, but we really need to remember the reasons why our club exists in the first place.

Thomas Lennon
375
Posted 11/02/2016 at 11:54:25
Chinese money is known to be coming into PL and EU - they bought 13% of Man City recently for money that would have bought Everton outright. We also know they are keenly to developing football in China so buying Everton makes sense.
http://metro.co.uk/2016/02/09/how-will-chinese-money-affect-the-la-liga-and-premier-league-product-5671166/
Such a level of aggressive investment would transform us overnight, but it is unclear why Chinese investors are generally not buying out clubs, just buying stakes.
Thomas Lennon
376
Posted 11/02/2016 at 11:58:27
Kevin - in the absence of success we have few ways to influence our local community to support Everton rather than our neighbours. High profile involvement in our community is an important part of 'marketing' our business in the medium to long term. I strongly support that strategy.
Denis Richardson
377
Posted 11/02/2016 at 12:06:13
For those thinking £200M sounds cheap due to the new TV package. Keep in mind that transfer fees and players wages will balloon, just like they did with the last deal. We also made a loss last year even though the annual revenue was the highest in our history.
I believe a club finishing around 10th next season will get roughly £125M, we got around £70M last year for 11th as a comparison. So we should be looking at at least an extra £40-50M a year for the next three years. However, once we have a couple of players on the payroll on around £100k/week+, that extra money's going to disappear fast.
Sad truth is that as soon as the TV money goes up, the players' wages follow suit so the clubs are not really in that better a position. It won't be long before we have the first £100M player earning £500k/week.
Brent Stephens
378
Posted 11/02/2016 at 12:06:40
Thomas #361 "It is unclear why Chinese investors are generally not buying out clubs, just buying stakes."
I guess this is because of FA and UEFA rules that limit club ownership (with different ownership thresholds applying between the two)?
Eric Myles
379
Posted 11/02/2016 at 12:21:59
Thomas #361, possibly because the Chinese have no experience of running large sports franchises? So they buy a stake and learn the business rather than risk all at one time.
Thomas Lennon
380
Posted 11/02/2016 at 12:23:26
Please expand on that Brent. Why can't a Chinese person or group buy Everton or any other PL club, but can buy a part of that club?
Daniel A Johnson
381
Posted 11/02/2016 at 12:24:15
I'm feeling positive.
Let's face it if you remove the rose-tinted glasses, we have been owned by Kenwright who has invested in the squad in a minimal fashion and has let the stadium rot away around us.
Any owner is going to be a step up. Kenwright is a small time theatre producer in a league of big business players and billionaires.
In terms of ownership we are stepping up to the plate more than we would under Kenwright. Our transfer outlay might not change but I do expect big changes in how the club is run as a business behind the scenes. No more amateur hour thinking and signing sponsorship deals for pence.
People are scared of change – I for one cant wait.
Phil Walling
382
Posted 11/02/2016 at 12:30:34
So, after all that, just what are they paying £200M for? 51% - in which case the club is valued at £400M + (ridiculous !) or the whole kit and caboodle. If the latter, is there any compulsion on small shareholders to sell given this is a private company?
Help !
Brent Stephens
383
Posted 11/02/2016 at 13:37:43
Thomas, the rules relate to anybody, not just Chinese, "owning" a club. Nobody should own or have a significant shareholding in more than one club.
Joe Bibb
384
Posted 11/02/2016 at 13:51:50
If we are taken over, will the council work with the new owners to redevelop or build a new ground?
Will the council change the name of the East Lanc's Road to the East Yanks Road?
Nothing is certain on how the owners will be received either by the fans or the council.
Bill Kenwright's reign looks to be ending anyway due to ill health and if he has sorted out, what in his opinion is a good deal for the future of Everton Football Club I think most Evertonian's will be happy with that.

Bill Gall
385
Posted 11/02/2016 at 14:01:27
Are the shares in Everton FC at a fixed price or are they negotiated at an agreed price between the owner of the shares and the buyer.
Dave Brierley
386
Posted 11/02/2016 at 14:21:30
Genuine question for Dave Abraham and Paul Andrews. Both of you seem to have an impressive, almost spooky awareness of Bill Kenwright's psyche.
The question: Are either or both of you family members, business associates or highly experienced behavioural scientists? Presumably both of you at least know him personally?
It would be so disappointing to discover your outpourings are merely opinion based.
Michael Kenrick
387
Posted 11/02/2016 at 14:34:28
Bill, the price paid for Everton shares is not fixed; it is agreed between between buyer and seller.
Denis Richardson
388
Posted 11/02/2016 at 14:40:33
Bill 371, as far as I know, there is a value placed on the club, hence a value placed on each share. (ie, Club value / 35000 issued shares). The buyers then buy the BK shares and presumably other directors' shares at the agree price per share.
The stockbrokers for Everton told me that whatever is agreed with the directors would need to be offered to the minority shareholders too (i.e. they can't offer BK £10/share and the minority holders only £/share). However, as far as I know the minority shareholders don't have to sell up if they don't want to. (BTW, I'm by no means an expert on corporate law, just going by what I've been told.)
Michael Williams
389
Posted 11/02/2016 at 14:42:57
Jack 352. Moores actually sold the Padres for $800 million right after a new TV deal came in to effect.
Here's the deal. Moores bought a majority stake in the Padres for about $80 million in 1999. He only owned around 51%. He and the minority owners sold 100% of the club for $800 million.
$600 million was paid to the owners, including Moores, and then Moores and the other sellers took $200 million from future revenue out of the club from the new TV deal. The old TV deal paid about $10 million a year. The new deal paid about $1 billion over 20 years. The sale occurred right as the new deal was going to start. The TV deal and the new stadium drastically increased the worth of the franchise.
Just so everyone knows - every baseball club has had these astronomical increases in revenue as their old TV deals expires.
Jay Harris
390
Posted 11/02/2016 at 14:53:48
Thomas
A very good post but can we ditch the myth that Bill saved the club. The facts are that he inherited a net asset position and within a couple of years on his watch it became a net liability such that if we hadn't sold Rooney we would have been technically insolvent.
Paul Gregg, a friend of Bill's up to that point, was so horrified at the way he was running the club, he offered to invest on condition Bill resigned as chairman. He also offered to fund KD on a mortgage basis but Bill declined and invented FSF claiming he was getting £15M investment and then proceeded to rubbish Gregg through the media.
And some people still think the guy was a saviour just because he is one of us.

Jack Mason
391
Posted 11/02/2016 at 14:58:54
Ok, I think I've got it, so bought the club for $80 million, pocketed $300 million on the sale, and took maybe at least another $100 million for himself, from the the till on the way out. He's a canny operator for sure.
Brent Stephens
392
Posted 11/02/2016 at 15:18:01
Jack, we'll be going from one canny operator to another if the deal goes through. If, as some say, Bill was never a blue at heart and just greedy, then we'll be getting more of the same.
Jack Mason
393
Posted 11/02/2016 at 15:46:13
Yeah, it's not good enough Brent and unfortunately that's been my mantra for the last 26 years. I'm like a broken record.
There's a school of thought that says, we are just consumers or fans. I don't subscribe to that view. I'm a supporter and my family have been for five generations now. In that time, we've invested a lot of time and money, like many members of this forum. If you do the math and adjust for inflation, it's not inconsequential. It's bigger than just football. If you took the F.C away from Everton, it could fall under the remit of the National Trust. That's how important the club has been to the community, and football in society at large. It's because of it's working class origins that clubs are looked down upon and not valued as it should. Now there's vast amounts of money to be made, that's changing. But the important, historical nature of Everton should never be forgotten. It's what defines and binds us together for good or bad, whereas fandom or consumers are tempororay in nature. Being an Evetonian is permanent. It saddens me that the value placed on that support by some, is considered meaningless and without influence.
Shane Corcoran
394
Posted 11/02/2016 at 15:53:23
Denis #363, I heard a commentator say recently that the team that finishes bottom of the EPL next season will receive £ 90m odd (it was 90 something so let's say £ 95m). Bayern Munich received £ 55m for winning the Bundesliga last year.
Imagine dropping down to the Championship with that consolation prize.
Andrew Ellams
395
Posted 11/02/2016 at 16:13:03
The money is crazy. If Everton charged an average £40 a ticket with an average gate of around 35,000 they's make about £26.6 million in gate receipts over 19 league games. Finish in the top 6 and earn the prize money that goes with that and it they could probably afford to give all tickets away free next year.
Bill Gall
396
Posted 11/02/2016 at 16:41:16
Michael # 373 As any new owner has to become the major shareholder to become responsible for Everton F.C. and as you stated that the fee for the shares is between the shareholder and the buyer, is the buyer obligated by law to state the price he paid for the shares if he decides to buy more shares from another individual,?
The sad thing about these shares is that Everton F.C. receive no finance from these transactions.
Thomas Lennon
397
Posted 11/02/2016 at 17:33:00
Jay - is there anything to back up your contention?
My memory is that the club was in disarray, Johnson wanted out but no-one stepped forward to buy for many months. Certain players were being bought and paid large sums and were failing to live up to their billing, having to eventually be sold on for less money than they cost, or never actually played (Bilic). We had lived on the brink of relegation for some years and had sod all to invest.
Kenwright & Gregg took on a mess, avoided relegation with no investment but by selling every fixed asset the club had to sell (which wasn't much) to keep bankers happy. Net assets may well have fallen slightly when True Blue (TB) took over (some of which was down to costs of the takeover) - (tangibles 2000 were £15million, in 1998 were £15.6million; Total assets in 2000 were 4.3million and in 1998 4.9 million; Total assets less liabilities improved 1998 £11.1 million, 2000 £12.1 million) - no sign of asset stripping there but we survived in the PL to now enjoy an income currently £125 million, making that survival fundamental to where we are today with us about to be launched into a new era (we hope).
Not sure where your 'net liability' notion comes from? 2003 the year before we sold Rooney Total assets less liabilities had risen to £27.4 million but fell sharply in 2004 to £8million. Is this the figure you are assuming suggests insolvency if £10 million had not been raised for Rooney?
I suggest that cashflow year on year is far from as simple as you make out. Player assets have to be managed and we certainly carried out several short term fixes back then (as most famously Johnson did) but we all saw an upturn in club fortunes and have seen a steady climb/consolidation continue. No other club I can think of has managed to do that in PL over that period of time with the sort of cash we had available to spend. None. Not a bad legacy under those circumstances. Not a myth.
Rooney was available to sell because he wanted to go. Had he not wanted to go funding would have been found in other ways or perhaps more likely money would not have been spent during 2003-2004 (I can think of 4 players who came in in that reporting year after Rooney left) were it not known the Rooney money was available.

Jackie Barry
398
Posted 11/02/2016 at 17:53:13
Bill was already part of what had turned the club into a mess before he purchased the club, just saying.
Jay Harris
399
Posted 11/02/2016 at 18:31:12
Thomas,
Johnson was hounded out by the supporters some of whom had made death threats mainly stemming from the disenchantment with flirting with relegation and the sale of Duncan Ferguson to Newcastle.
IMO Johnson was much maligned because he was a Reds supporter and a section of fans purported the myth that he was on a mission to take us down hence the nickname "Agent Johnson".
The fact is Johnson put a lot of his own money into the club, Built the Park end stand and was actively seeking a new ground for us. He had underwritten a lot of player purchases and his Park Foods empire was coming under pressure financially and the banks were putting pressure on so EFC's credit line was reduced.
He did not want to sell but following the death threats he decide to sell quickly and cheaply. Step forward one Bill Kenwright.
Relegation was again flirted with and Bill who had supported Walter Smith....."I talk to Walter every day on the phone"........... was forced by the supporters to get rid of Walter and Moyes came in to save us from relegation that season.
Once Bill got in place he set about liquidating assets left right and centre despite inheriting a net asset position and it is felt but not proven that the swing of 20 to 30 million in Bill's first 2 years was to repay the 20 million he had paid for the shares hence the club had paid for the True Blue shareholding. Goodison was mortgaged to the hilt, Netherton training ground was sold off, Finch farm aquired for 2 million then sold off and leased back at 1 million a year for 50 years described as the craziest financial transaction ever seen and so after Bills first few years he had managed to turn us into a lossmaking club with net liabilities.
So there you have it.
Jamie Crowley
400
Posted 11/02/2016 at 19:14:59
Colin at 328 - worst day of my life...
Bill Buckner was so distraught he tried to commit suicide by jumping in front of a bus.
But the bus went between his legs.
Get me coat and whatnot....
Colin Glassar
401
Posted 11/02/2016 at 19:15:24
Thank you Jay Harris for that. BK's legacy will be studied by business students for years to come. It will be under " How to run a business into the ground and be applauded for it".
Colin Glassar
402
Posted 11/02/2016 at 19:18:38
One of the funniest/cruelest things I've ever seen Jamie. A great world series btw.
Ged Simpson
403
Posted 11/02/2016 at 19:34:45
Crap Colin....excuse the French !
Martin Mason
404
Posted 11/02/2016 at 19:41:12
Colin, for that to be remotely true we'd have to be in a worse position now than before he became owner, which we definitely aren't, and we'd have to be into the ground now which we definitely aren't.
I really doubt business study students would be in any way interested in the running of EFC under his stewardship anyway as it's been a very simple boring case of running a business within revenue and borrowing constraints, providing as much money as possible to strengthen the squad within those constraints and without the business going under.
Colin Glassar
405
Posted 11/02/2016 at 19:45:32
No point going over old ground Martin. You would anoint him, I'd run him out of town. If it wasn't for the increased tv money over recent years we'd have been insolvent a long time ago.
Peter Laing
406
Posted 11/02/2016 at 19:53:33
Thomas, Johnson was a poor Chairman but we won the FA Cup and the Park End stand was built. Yes, he was a Liverpudlian, he was more accustomed to dealing in hampers and Tranmere Rovers and he didn't exactly leave the Club under good circumstances.
Compare that with Blue Bill, operating with a much bigger TV revenue budget, a steady manager in Moyes and his biggest legacy is one failure after another. Sold Rooney to pay the banks, failed on three ground moves and delivered no silverware.
Ged Simpson
407
Posted 11/02/2016 at 20:10:24
Colin...so would most clubs.
Ged Simpson
408
Posted 11/02/2016 at 20:12:06
Peter...how was the league position ?
Ian Bennett
409
Posted 11/02/2016 at 20:20:34
The early 90s, Johnson and Kenwright, all have one common link. The near irreversible slide from the big 5 to one of the rest.
Someone is going to need huge drive, energy, ambition and money to put us back in that top bracket.
A 73 year old yank with a short term plan to bump a profit is not what I was hoping for after treading water (or going backwards) over the last 17 years.
Jay Harris
410
Posted 11/02/2016 at 21:01:39
Ian,
Succinctly put but surely we cant be a three time loser despite the Devil's pact with the RS.
Colin Glassar
411
Posted 11/02/2016 at 21:13:27
May I just say that this has been one of the best threads I've ever seen on TW. Well thought posts, no arguing or mudslinging, loads of top drawer info etc... Even MLB has shone through.
The one thing that unites us all is concern over the future. Stick with the present board and where do we go? Accept the offer on the table and what happens? Whatever happens from now on our club will never be the same again.
Paul Davies
412
Posted 13/02/2016 at 21:21:50
Moores the better in Everton Takeover...

Everton set sights on title tilt as American cash flows in. Grand old team Everton look set for the glory days with a different Moores this time as John Jay Moores, an American Venture Capitalist, once more aims to trump current Liverpool owners – he has already surpassed the Liverpool incumbents by bringing more success and financial status to US baseball team, The Padres.

Interestingly, Everton's own John Moores, is credited with an attempt to bring baseball to these shores in 1933 by creating a Liverpool-based baseball team and in 1938 donating the John Moores trophy to England for beating the US in four out of a five-game series.

Once known as the Mersey Millionaires, under owner of the then Liverpool-based Catalogue, Littlewoods, and football lottery, the Pools, it seems fitting that another John Moores looks set to once again bring back the glory days to Everton, although maybe not this time at Goodison Park.
Michael Kenrick
413
Posted 13/02/2016 at 21:28:02
Paul, you posted this (above) as an article with a bunch of ????? question marks – I'm a little curious... where did it come from. I'm not finding it on Google.
Ron Marr
414
Posted 13/02/2016 at 21:41:34
I don't believe Moores has won more MLB championships than John Henry. I think it's 3-0 Henry
Add Your Comments
In order to post a comment, you need to be logged in as a registered user of the site.
Or Sign up as a ToffeeWeb Member — it's free, takes just a few minutes and will allow you to post your comments on articles and Talking Points submissions across the site.
© ToffeeWeb