Schneiderlin looking abroad for next challenge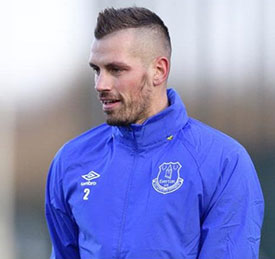 Morgan Schneiderlin says that he will be ready for a different test than the Premier League when it comes time to leave Everton.
The former French international midfielder, a £20m signing from Manchester United in January last year, has been in the English game for a decade since joining Southampton from Strasbourg.
His contract with the Blues still has more than three years to run but Schneiderlin is already thinking ahead to a possible return to France.
"If I have to leave Everton, I'd like a different challenge than the Premier League," he told beIN Sport. "I've already been to Southampton, Manchester United and Everton. I don't see myself going anywhere else in England"
"Since I come from there, I keep an eye on Racing Club Strasbourg, but when I was younger, I always supported Marseille".
Schneiderlin has made 40 Premier League appearances for Everton since he was brought to Goodison Park by Ronald Koeman but he has endured a difficult first full season with the Blues, losing his automatic place in midfield this year.
---
---