Everton Books - Alex Young, The Golden Vision
Alex Young
The Golden Vision
David France
, 2008.
Script Publishing; (288 pages) ISBN: 1-874799-21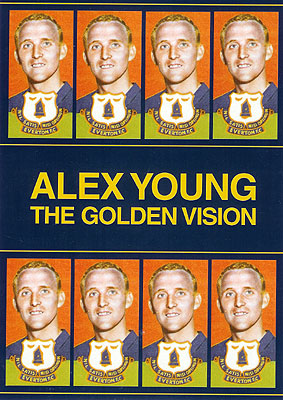 This fantastic biography chronicles the career of Alex Young, one of Everton's famous and perhaps the most idolised of players, whose sublime skills and amazing movement will live forever in the memories of those who were privileged enough to see him for the Blues under Harry Catterick's iron-like management back in the 1960s
Throughout the Sixties he didn't run, he glided.
He didn't turn, he pirouetted.
He didn't jump, he floated.
His first touch was like a mother's tender kiss.
He possessed radar vision.
And his boots launched missiles.
Above all, Alex Young had eye-catching grace like no other.
Forty years on, Evertonians continue to worship this Goodison God.
Limited Edition Price: £21.00 Published: April 2008
---