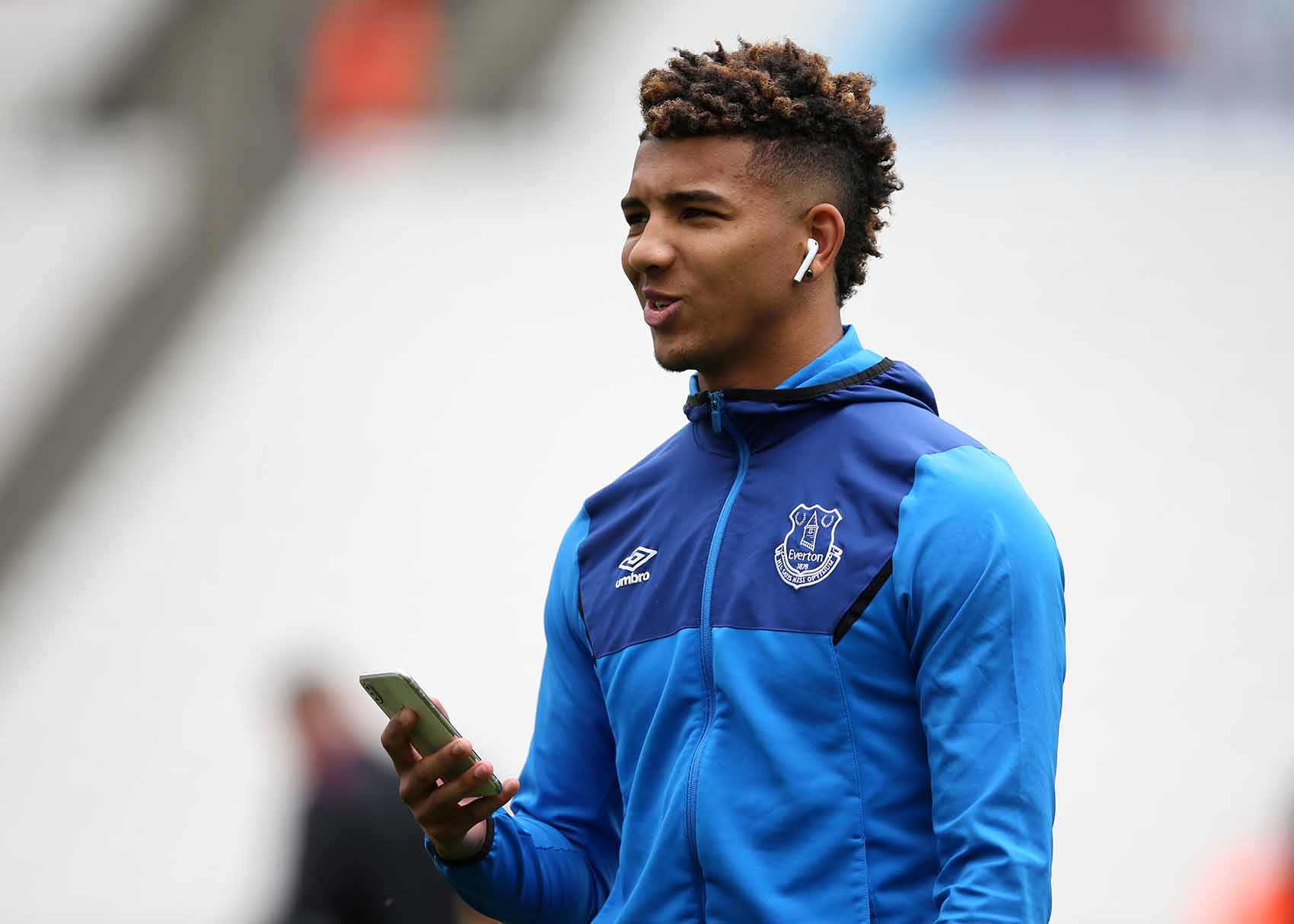 Mason Holgate followed in the footsteps of Jones Stones, who ironically was in the throes of a transfer saga to Chelsea as Holgate joined Everton. And who should he involved against in his first match for Everton? Why Barnsley, of course, at Oakwell in the League Cup, where John Stones was widely believed to be making his last appearance for the Royal Blues in a saga that saw Everton resist all efforts to pry him away.
Holgate, who can play at centre-half or right-back, was handed his professional debut by the Tykes in December 2014 and went on to make 20 appearances in League One and two in the FA Cup that term. Holgate would be an unused sub in that Barnsley game for Everton and would only appear on the subs bench for a couple of Premier League games at the senior level in his first season at Goodison Park, and was essentially overlooked by Roberto Martinez, but was a regular for David Unsworth's Under-21s.
He was duly called up for the first-team's pre-season training camp in Austria all the pre-season friendlies in the summer of 2016. His breakthrough would come under the new manager, Ronald Koeman, who went on to name him in every single squad over the entire season (Premier League and the cups), before playing every match of England Under-21s' 2017 European Championship campaign. Everton were sufficiently convinced of the talent they had, however, that they gave Mason an extended 4½-year contract in December 2017 that would run a year longer, through June 2021.
He got to start the first few Premier League games with Coleman out injured and was on the bench if not picked to start a handful of times until Coleman broke his leg at the end of March 2017. He then finished the season as makeshift right-back, and doing a fair job considering he was being played out of position.
Mason played sporadically as Koeman sought but failed to find a more solid defensive formation during the increasingly poor start of what would be his final spell in charge. Unsworth used Mason sparingly when caretaker-manager, and it was only when Sam Allardyce brought his fire-truck into town to save Everton's season that Mason saw more regular playing time until he was dropped after the home draw with West Ham in January 2018.
This had followed an unsavoury incident in the Anfield derby, where Holgate and Firmino tussled for the ball, Holgate pushing the Liverpool player into the advertising hoardings and hearing what he thought was a racist slur from the Brazilian. The ensuing fuss was out of all proportion as the wheels of Political Correctness swung into painfully slow action.
It would take six weeks for an FA investigation, complete with multilingual lip-readers, to basically absolve Firmino of being a racist through lack of clear evidence. But Holgate had been well tarred in the meantime by despicable RedShite fans reacting on social media to unearth totally unrelated supposedly homophobic tweets the player had sent years earlier when he was a 15-year-old schoolkid.
Incredibly, the FA decided another investigation was in order and it took them three months to decide not to censure the Blues defender, but give him a "formal warning" about his responsibilities as a professional footballer, and required to take part in an "inclusion programme".
An ankle problem would require surgery and that kept him out of the side during the final part of the dreadful 2017-18 season but he appeared to be fit in time for pre-season training where he needed to impress new manager Marco Silva. He was struggling with tendonitis in his heel since the training camp in Austria but did enough to see him upgraded to the No 2 shirt Morgan Schneiderlin had been wearing.
As the season kicked off in earnest, he played in five early games only because the new defensive entourage of Zouma and Mina arrived unfit, but hasn't had so much as a seat on the subs bench since. Despite his experience in Premier League games, it was deemed best for his continuing development that he should go out on loan for the second half of the season, to savour first-team games in the Championship with West Brom.
Holgate got some solid playing time for The Baggies, starting 19 Championship games as they fought to regain Premier League status, and this would be regarded as a successful spell for the young defender despite him being played out of position at right-back. He came close to securing a playoff final for his loan club but it finished in disappointment as he missed the first spot-kick in a penalty shootout defeat to Aston Villa.