Everton vs Olympique Lyonnais

151 Comments [Jump to last]
Wednesday 18 October 2017
Europa League Preview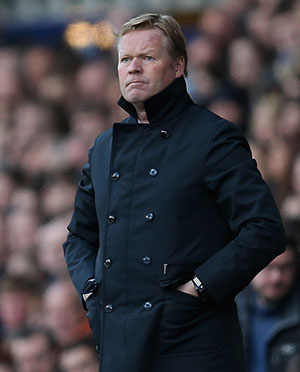 Koeman: "Maybe I am [already] in the crisis"
Everton play what is, arguably, their most important match of the season so far when French side Lyon come to Goodison Park in the Europa League.
The Blues have picked up just one point from their first two matches in Group E, having disgraced themselves in the opener at Atalanta and then thrown away two points against Apollon Limassol last time out.
The number of draws in the group games so far means that all four teams are close in the standings but Ronald Koeman is under pressure to start putting wins on the board on all three fronts on which Everton are engaged, particularly following another disappointing display in the Premier League at Brighton last Sunday.
Since beating Hajduk Split 2-0 in the home leg of the Europa League qualifier in mid-August, Koeman has overseen just two wins, the 2-1 triumph over Bournemouth and a 3-0 hammering of Sunderland in the League Cup, and that has intensified the scrutiny of his position at Everton.
The Dutchman was asked in his press conference today if he felt that, true to Craig Shakespeare's prescient recent assessment that Premier League managers are always four games away from a crisis, he felt that he, too, was in the same situation in the wake of the Leicester boss' sacking from the Midlands club.
"Maybe I am [already] in the crisis", Koeman smiled. "But, okay, everybody knows that the manager's job is a really difficult job because things change really fast.
"We know that most of the time the manager doesn't really get the time to improve the team. But it's football, it's hard to take for the managers but it's part of the job."
Koeman repeated his lament about not getting enough time between games to properly coach the players on his preferred methods and tactics and to prepare them for the next match but he will know that pressure will be on to get a victory against Lyon.
"It's [a] really important [game]. We know the situation in the group — that we need a win. We expected a win last time but unluckily the team from Cyprus scored in the last minute.
"But, you know, it's only one out of two [matches], you need a win. A win at home — normally you need 3 wins at home and maybe you pick something [up from] the away games, then It's OK.
"The situation is we need to win tomorrow to get the good possibilities to [progress] in the tournament."
His prospects of doing that have been boosted by the news that Lyon will travel to Merseyside without five injured players. Pape Cheikh Diop, one-time reported Blues target Clement Grenier, and Jeremy Morel were already ruled out and now forward Mariano Diaz and left-back Ferland Mendy have been added to the list.
The French side will make the trip in good confidence, however, on the back of just one league defeat in Ligue 1 so far, that to title favourites Paris St Germain. As expected for a club of their recent achievements on the domestic and European fronts, they will still boast plenty of talent.
France international Nabil Fekir, who has a strike rate of a goal every three games in Ligue 1, will lead the line for l'OL who also boast the likes of Brazilian defender Rafael and ex-Chelsea and Ajax attacking midfielder Bertrand Traoré in their ranks.
Former Manchester United winger Memphis Depay, another player once seriously eyed by Everton, will return to Goodison for the first time since watching on from the sidelines as an unused substitute during a League game two years ago.
Koeman, meanwhile, will have the same squad from which to choose as he did last Sunday, with the exception of Oumar Niasse who is ineligible for the group phase of the Europa League.
James McCarthy is fit again but will be rested after playing 45 minutes for the Under-23s last night but could be in the frame for Sunday's clash with Arsenal. Jonjoe Kenny picked up a knock on Under-21s duty for England and is a doubt.
As ever, much attention will be devoted to how Koeman sets out his team as he struggles to find a winning combination, particularly in forward areas where a glut of attack-minded central midfielders is starving the team of width. He has no shortage of options — Kevin Mirallas made an almost heroic cameo as a late substitute on Sunday while Sandro Ramirez and Davy Klaassen weren't involved at all — but it seems as though the lack of a focal point up front and repetitively narrow and unbalanced line-ups is the greater concern.
Dominic Calvert-Lewin was, unsuccessfully, deployed out wide at Brighton while Wayne Rooney operated as an ineffective striker with Gylfi Sigurdsson behind him.
Nikola Vlasic, who has been a bright spot in an otherwise frustrating season thus far, will be pushing for another start but by his manager's own admission, he, too, is a player who looks at his best when played through the middle.
However Koeman elects to approach the match, there is no question that a win is vital for both morale and the team's prospects of getting out of the group. It wouldn't signal that Everton's problems have been resolved overnight but it would be a start and it would, at least, test the manager's theory that all his outfit needs is a victory to revive the Blues' fortunes. Lose and the pressure on his shoulders will only intensify.
Kick-off: 8.05pm, Thursday 19 October, 2017
Predicted Line-up: Pickford, Holgate, Keane, Jagielka, Baines, Gueye, Schneiderlin, Vlasic, Sigurdsson, Rooney, Calvert-Lewin
---
Reader Comments (151)
Note: the following content is not moderated or vetted by the site owners at the time of submission. Comments are the responsibility of the poster. Disclaimer
Brian Wilkinson
1
Posted 18/10/2017 at 17:40:32
I think you have the starting line up spot on there, Lyndon, unless he brings Williams back in.
Andy Dempsey
2
Posted 18/10/2017 at 17:49:48
This Everton team needs to score early as it seems the confidence evaporates after 10-15 mins. After 15 mins, the team starts to realise that sheer will isn't enough to create chances and they lose all belief. This is of course the manager's fault.
Give them a team and a system they can believe in, not just hope for the best every game. You are right, Lyndon. Gueye and Schneiderlin will probably start, which is criminal. He'll do the same again. The same idea. The same approach.
God, it really is maddening.
Andy Meighan
3
Posted 18/10/2017 at 17:56:40
I've a feeling he'll make changes for this one. But if, as you predicted, Lyndon, that is or as close to the line-up, then it's not going to work.
We've seen the same tired formation, week-in & week-out and it's painful to watch but the only person who can't see it is the one who matters most.
Play that side and I think we 'll be out by 10 tomorrow night. Then again I wouldn't be too bothered. We're hardly equipped to win it. No, we've got far more pressing matters. Need I say more?
Christian Watson
4
Posted 18/10/2017 at 17:57:30
@Andy Dempsey
An early goal??? You having a laugh. A goal is hard enough to come by, nevermind choosing when we score one. I've got the best seat in the house reserved – behind the sofa, blindfolded. Could / should be Koeman's last game (fingers crossed).
Matthew Williams
5
Posted 18/10/2017 at 18:00:01
If... when we start with two holding midfielders... we're handing the opposition a goal start from the off.
Another defeat looming methinks! 3-1 Lyon.
Lev Vellene
6
Posted 18/10/2017 at 18:04:04
It's all good, and we can totally relax now. Reports say they are missing 5 first-team players due to injury, so we have little to worry about!
The remaining 6 (+ er, sub-standard players?) might laugh themselves into tears when they see our very well organized offensive set-up, so we could get in some lucky goals when they're not seeing clearly...
Lyndon Lloyd
7
Posted 18/10/2017 at 18:04:35
Brian, Andy, I was tempted to suggest he'll swap in either Davies or Klaassen for Idrissa Gueye but he has been so stubborn that it's safer for me to predict he'll keep fielding two holding midfielders until he doesn't. [As always, these are guesses at Koeman's selection, not my own preference.]
This game is so important, I'd be surprised if he did ditch the "safety" of the Gueye - Schneiderlin partnership but we'll see.
I predict the same line-up as Sunday but perhaps he'll change the way it's set up, with Calvert-Lewin perhaps going central and Rooney and Sigurdsson operating behind him.
John Keating
8
Posted 18/10/2017 at 18:09:10
Lyndon, I think you might be correct with that line-up. However, I must say that the line-up itself is Koemanesque and does nothing at all to correct the glaring mistakes he has made so far this season. In my opinion, tomorrow is a must-win for both the Club and Koeman.
Holgate is no right back; two defensive midfielders at home in a must win game – nonsense. Sigurdsson and Rooney will be tripping themselves up in the same area of the pitch.
Calvert-Lewin as a lone striker ridiculous. Vlasic always wants to come in centrally so will be tripping up the others. I would go 4-3-3:
Pickford
Martina, Keane, Jagielka. Baines
Davies, Gueye, Sigurdsson / Rooney
Lookman (where is he?), Calvert-Lewin, Mirallas
Lev Vellene
9
Posted 18/10/2017 at 18:10:08
Lyndon,
If we play 2 at home to Burnley, we all know he'll just have to fight temptation (and squad impossibilities) to not play 3 defensive midfielders vs Lyon...
James Stewart
10
Posted 18/10/2017 at 18:10:50
I do not want to see 4-2-3-1. It is stale, predictable and ill-fitted to our squad.
I would like to see a 4-3-3 based on Man City's free-scoring blueprint. Now before you laugh, look at the squad in detail and you will see that we do have the players for it. Obviously not to their standard but it would be a much better fit than 4-2-3-1:
Pickford
Holgate, Keane, Jagielka, Baines
Gueye,
Davies, Sigurdsson
Lookman, Calvert-Lewin, Mirallas
Gueye takes the Fernandinho role and Davies & Sigurdsson take the two No 8 roles of Silva and De Bruyne. Davy and Vlasic would also be options here. Schneiderlin just doesn't fit into this system so pays the price for his woeful form.
Up front, you need runners to use this system. Man City have Sterling, Sane and Jesus. Lookman, Mirallas and Calvert-Lewin all have pace and could cause problems on the counter. Niasse could also play as the No 9, but Rooney wouldn't really have a role in this system, so I don't expect to see it anytime soon.
Rudi Coote
11
Posted 18/10/2017 at 18:13:50
Let's get out of this competition. It's far more important to concentrate on league matters. We won't win it so get out now. And get Koeman Out.
Neil Copeland
12
Posted 18/10/2017 at 18:16:24
I would agree that is the most likely line-up. If it is, I would at least like to see Calvert-Lewin playing centrally with Rooney left and Sigurdsson Central. This would give Siggy the opportunity to show what he can do in his best position and provide Baines with some outlet on the left. However, my hope is that he brings in Davies and Lookman or Mirallas but I cannot see that happening.
Aside from the team selection I think that Koeman's press conference comments suggest that he will be with us until at least November, regardless of the result tomorrow. In have stated on other threads that I believe Moshiri is working behind the scenes to prepare a successor and I still think that to be the case.
Tom Bowers
13
Posted 18/10/2017 at 18:29:35
Schneiderlin should be rested and Tom Davies brought in. I would have played Macca if fit but he needs more time. They need to score goals that is obvious but the defence needs to be more together as a unit when needed.
The holding midfielders are just not good enough to help protect the back 3 or 4 whichever strategy they use.
Calvert-Lewin needs a partner but not Rooney or Sandro. Vlasic seems worth a shot further forward with Lookman getting a shot sometime.
Duncan McDine
14
Posted 18/10/2017 at 18:48:28
This is a must win game... ah, wait, no I'm wrong – Moshiri has backed the Dutchman, so he can carry on as usual. Schneiderlin to start again, yay!
Lev Vellene
15
Posted 18/10/2017 at 18:49:55
When was Lookman on last? He had done very good earlier, but I remember he really struggled in that last game we really saw him play. But not enough for anyone to totally drop a young player who played very well in earlier matches... I'd be very surprised if he ever got his head turned wrong by the nightclubs of Merseyside, so that should not be part of the problem...
Home-sickness, though, that I'd understand! The silly wages around could let either himself, or the club, pay for some relative(s) to move into the area for a year or two! (...)
Peter Mills
16
Posted 18/10/2017 at 18:50:34
James (#10). I'm not laughing at your team, it looks a lot better than what we have been watching.
I would replace Mirallas with Vlasic from your selection, which would enable the 4-3-3 to switch to 4-4-2 if so desired. And Kenny might get my nod at right back.
Easy, this management lark!
Derek Knox
17
Posted 18/10/2017 at 18:53:52
I totally agree, Tom, as I am sure many others will too, that Schneiderlin has been woeful this season, but seems an automatic choice for Koeman.
He was definitely to blame for Brighton's goal, with his usual ball watching. I don't feel in any way optimistic about tomorrow's game. In fact ,while Koeman is there, my interest will be peripheral.
Andy Meighan
18
Posted 18/10/2017 at 19:03:27
James (#10), Great shout. But not a prayer you'll see it, pal. We all know by now he's got his favourites and we all know who they are. If your line-up was to get a look-in, I'd drop Sigurdsson for Vlasic who, in all this dross, has been the one shining light. Here's hoping...
Kim Vivian
19
Posted 18/10/2017 at 19:10:56
Seeing as how we're teetering on the brink, we might as well just go for it...
Pickford
Holgate Keane Jagielka Baines
Gueye Davies
Vlasic Sigurdsson Mirallas
Calvert-Lewin
John Raftery
20
Posted 18/10/2017 at 19:15:51
I have long since given up attempting to predict Koeman's line-ups. We can only hope some coherence eventually emerges from the inner workings of a very stubborn mind.
Many teams play two holding midfield players. Our problem is not so much following suit but fielding two players in Gueye and Schneiderlin who have shown neither the ability nor the application to form an effective partnership.
Both have been especially woeful in recent matches: Schneiderlin with his defensive play and Gueye with his use of the ball. Therefore I hope to see Davies introduced to bring a higher tempo to our play through midfield.
Further up the field, I hope the manager makes a choice between Rooney and Sigurdsson. I don't care which one is selected but if he continues to pick both they will continue to get in each other's way and clog up our attacking play. Instead, we need to bring more width and pace to our attacking play and the best currently available in that regard is Mirallas.
I doubt if Koeman will see things that way. More likely he will repeat the mistakes made in previous matches in a fruitless attempt to prove he was right all along.
Phil Walling
21
Posted 18/10/2017 at 19:19:20
Got some 7/4 about Everton so will risk my tenner at those odds. Fancy it all to come right with a 3-0 win!
Steve Moe
22
Posted 18/10/2017 at 19:21:53
Koeman will continue to throw out the same players with little adjustment. He doesn't want to upset his veteran players, just like Roberto, this is a losing Mentality and is a sign of a manager who cannot see the strength of his team or his best players.

Tom Davies, should always be in the line-up as a starter, if he does not start he shrugs it off and thinks he must improve. Let him start let him be the stud he is and let him go be the player he is capable of being. Go Toffees
Eric Paul
23
Posted 18/10/2017 at 19:25:19
Pickford
Kenny Keane Holgate Baines
Gueye
Davies
Lookman Vlasic
Sigurdsson
Calvert-Lewin
Steve Ferns
24
Posted 18/10/2017 at 19:28:38
Here's how I predict we will line up:
Pickford
Martina Keane Williams Baines
Gueye Schneiderlin
Vlasic Rooney Sigurdsson
Calvert-Lewin
Here's what I would go with:
Pickford
Kenny Keane Holgate Baines
Davies Schneiderlin Klaassen
Lookman Calvert-Lewin Sigurdsson

Neil Copeland
25
Posted 18/10/2017 at 19:37:42
Phil (#21), love the positivity, I reckon your money is safe!
Bill Gienapp
26
Posted 18/10/2017 at 19:40:20
Lev (#15) – Lookman started both Europa League qualifiers against Hajduk Split and came off the bench in the League Cup win over Sunderland. Pretty sure that's been it. I don't think he's played a single minute in the Premier League this season.
He was admittedly poor in the second leg of the Split tie, but was very good in the prior match, before running out of gas in the second half. He's still raw and makes mistakes, but I feel like his potential quality is always on display.
Jack Convery
27
Posted 18/10/2017 at 19:40:45
These look too good for any line-up we can think of. If we get one point out of games versus Lyon, we will have done well. The Europa League has gone as far as I am concerned. I would use it to give the U23s experience.
Steve Ferns
28
Posted 18/10/2017 at 19:41:50
John Rafferty (#20) – I completely agree with you.
Play Davies and change the dynamics of the engine room. Davies can drag Schneiderlin forwards, 10 or 20 yards up the pitch. There is no reason for him to play as deep as he has been. This needs to change.
For me, the best period we had under Koeman came when Schneiderlin and Davies played together and Gueye was off at the African Cup of Nations, and then sat on the bench waiting to get back into the side.
I also agree on just one of those two No 10s and then use the extra position in the side by injecting some width on the wings. Also, play Kenny to get some more width and pace.
And drop Williams in favour of Holgate to be able to play a higher line and get the pressing game going. You cannot press if you sit so deep, as the pressing needs to be done with a high defensive line and a compact team from front to back.
Oliver Brunel
29
Posted 18/10/2017 at 19:46:34
Holgate is a dreadful fullback. Kenny for me. I would play Calvert-Lewin and Jose Baxter up front!
Steve Ferns
30
Posted 18/10/2017 at 19:56:19
Oliver (#29),
If you think Holgate is dreadful, have you not seen Martina?
As for Baxter, is he even registered?
Rob Halligan
31
Posted 18/10/2017 at 19:58:23
Here's one that will definitely shock you. I wouldn't play either Schneiderlin or Gueye.
Pickford. Kenny / Martina, Keane, Jagielka, Baines. Rooney. Davies, Vlasic, Mirallas, Sigurdsson, Calvert-Lewin.
In recent games Rooney has been playing far too deep, so let him be the holding midfielder. Let him break up attacks and spray the ball forward, or give it to Tom Davies to carry. Let's have width with either Vlasic or Mirallas, with either one or the other playing more central midfield. Finally play Sigurdsson just behind Calvert-Lewin.
Crazy, I know... but it might confuse the French lot.
Neil Copeland
32
Posted 18/10/2017 at 20:07:46
Rob, not a bad call as both are struggling. My only concern would be Rooney ending up with a red card in that role.
Raymond Fox
33
Posted 18/10/2017 at 20:17:14
It's not advisable to keep picking the same players for this tin-pot competition and the much more important Premier League games.
Is anyone seriously suggesting that we can win the Europa League? Okay, I can see the merit as a nice little earner for the club, but I also see it as detrimental to our Premier League campaign.
I know many will disagree with this view, but I would have used these games to play a few fringe players and experiment a little with the structure of the team.
Oliver Brunel
34
Posted 18/10/2017 at 20:19:30
Raymond (#33) – exactumundo. Sometimes it's not just about the personnel but thinking outside the box with new players or formations. That's what Kendall did so well.
Eric Paul
35
Posted 18/10/2017 at 20:21:16
Rooney should never kick a ball for us again. (I never wanted him back because his best years are behind him and he doesn't look after himself.) He slows play down, if it's possible, and keeps giving the ball away or backwards.
Lawrence Green
36
Posted 18/10/2017 at 21:06:02
The Mirror have given their take on the probable team to face Lyon tomorrow :
EVERTON Stekelenburg, Holgate, Keane, Williams, Baines, Schneiderlin, Gueye, Davies, Sigurdsson, Mirallas, Calvert-Lewin.
Be interesting to see what sort of reaction that selection gets if correct!
Lee Jackson
37
Posted 18/10/2017 at 21:08:07
My team would be exactly the same as Eric's at #23 though maybe with Lookman and Vlasic pushed more 'up' then perhaps Eric's team would be set up.
It all matters for naught – Morgan 'cant track / tackle / block a post in my own box' Schneiderlin and Wayne 'blowing out me arse and still running around like a blue-arsed fly'. Rooney will start :-(
Lee Jackson
38
Posted 18/10/2017 at 21:11:29
Anyone know if this game is on TV or are we scrabbling around for a crappy, foreign, advert plastered stutterfest again? I'm at work so it's t'interweb only for me. Volume down, back of monitor facing my office door. As long as I don't scream when we score, I'm safe – who the hell am I kidding? I'm safe.
Lee Jackson
39
Posted 18/10/2017 at 21:18:43
Rob, I've been saying that for weeks. I for one would like to see Rooney in the Schneiderlin role. It would then at least almost guarantee that Sigurdsson and Calvert-Lewin start in their correct positions. Almost... but it is Koeman and he does have Klaassen!
Neil Carter
40
Posted 18/10/2017 at 21:20:16
No doubt Rooney will play. Watch how many times he ties his boots because he's blowing out of his arse. Time to move on!!!
Calvert-Lewin & Lookman to start!! Bloody crime if we loose promising young players, hanging on to the past as usual!!!
Dave Abrahams
41
Posted 18/10/2017 at 21:25:38
We keep asking for a different shape with width and pace. Give us that, the players will be happier, we will be happier, because we will see a more attractive performance, and Mr Koeman, you will be happier because there is a good chance we will win. I'm assuming of course, Mr Koeman, that you want to keep your job.
On the other hand if you don't we will see what we don't to see and you will be booed out of Goodison.
Laurie Hartley
42
Posted 18/10/2017 at 22:05:06
Phil (#21) – you have given me a glimmer of hope in an otherwise gloomy week on the football front.
Time you collected.
Ian Smith
43
Posted 18/10/2017 at 22:05:35
I was making the lunches today for my kids here in New Zealand and the 6:30 radio news had a section on the sacking of Ronald Koeman because of his poor start to the season etc. It went into great detail but it is not on any other network or any other site.
Definitely happened because I was so excited I went straight on line, I had just milked the cows as well so not like I just got up. Please someone tell me it is true!!!!
Keith Gleave
44
Posted 18/10/2017 at 22:07:18
I know it's not this thread but I have just watched Benfica play Man Utd. Raul Jimenez a player we have recently been connected with led the line, my comment, leave him alone. Having said this Lukaku wasn't much better.
Keith Meakin
45
Posted 18/10/2017 at 22:09:11
We should play a half fit McCarthy, that would piss Martin O'Neill off when he see's Macca come off injured after 10 minutes.
Eric Paul
46
Posted 18/10/2017 at 22:19:06
Lee,
That's how I tried to set it up but it didn't come out that way; however, I believe that team couldn't be any worse than what we are seeing now.
Colin Grierson
47
Posted 18/10/2017 at 22:43:21
Gueye and Schneiderlin FFS! I despair. Let's worry about them and give them fuck all to worry about.
Kim Vivian
48
Posted 18/10/2017 at 22:46:22
Keith – interesting. I thought at the time we dodged a bullet with Jiminez too.
I watched Chelsea/Roma and it may of been pie in the sky but there was much discussion about Dzeko in the summer. Why in God's name he would have come here I don't know but if there was an ounce of possibility in it we should have bust ourselves to get him.
A proper Number 9 and scored an absolute worldy tonight, as well as a good headed goal.
Meanwhile we are linked with some total dross. This is all getting so painful now I just wish we would just turn it round or pull the trigger pronto.
Tony Williams
49
Posted 18/10/2017 at 22:57:19
I am concerned that, if this farce continues, we will lose players, eg, Davies, Lookman etc. Surely someone has got to put an end to all this.
John Malone
51
Posted 18/10/2017 at 23:11:28
Play Mirallas in front of Baines, Vlasic in front of Martinez and we will create chances!
Tom Bowers
52
Posted 18/10/2017 at 23:32:17
Rooney hasn't done anything wrong unless he has insisted he plays up front. He is no longer a striker an hasn't been for a couple of seasons. Yes, he will still get a goal or two if the team plays well enough but he is best these days coming from centre midfield and has the craft to set things up.
Calvert-Lewin still has a ways to go and should have scored the go-ahead goal against Brighton but he needs an experienced partner but it isn't Sandro.
It's difficult to imagine Lookman and Vlasic on each flank starting but both these lads have ability to go past an opponent. Mirallas may get the nod in the absence of any other experienced forward but I fear he is also past his best in consistency.
It will be another difficult game tomorrow unless they can come out firing and really take it to the opposition. Koeman, however, seems like a man who will not change his style.
Andrew Keatley
53
Posted 18/10/2017 at 23:32:57
If he starts Schneiderlin and Gueye together in midfield, then Moshiri should sack him before kick-off...
Tony Twist
54
Posted 18/10/2017 at 23:54:31
I am sure it's going to be Groundhog Day yet again with this clown of a manager who clings on to the hope that everything will click into place and the big players will all start to perform eventually. I expect Lyon will just do the bare minimum and beat us at a canter.
The coaching of this group of players is substandard and, until there is an injection of pride, passion, energy and organised game plan, we will be lambs to the slaughter. I'm going for a 2-0 win for the blues! Well, we can dream!
Nicholas Ryan
55
Posted 19/10/2017 at 00:22:13
Can anyone tell me why we're only getting 2,800 tickets for Lyon away; when their ground capacity is 60,000!
John Pierce
56
Posted 19/10/2017 at 00:25:37
Pickford,
Kenny, Keane, Jagielka, Baines
Vlasic, Davies, Sigurdsson, Lookman
Calvert-Lewin Rooney
Each player playing in their own position – don't change it for 6 games.
Phillip Warrington
57
Posted 19/10/2017 at 00:30:00
Here's my pick (4-4-1-1):
Pickford
Holgate (Kenny if fit) Keane Jagielka Baines
Vlasic Gueye Davies Mirallas
Sigurdsson
Rooney
With Vlasic and Mirallas playing slightly in front of Gueye and Davies becoming wingers when attacking but also falling back when defending. Sigurdsson in a free sole role – link from defence to attack, and Rooney moving from one side to the other, on the last man, creating free space for himself.
Phil Smith
58
Posted 19/10/2017 at 00:32:47
I also think he'll start with Kev. He'll be angling to get a new club in January and good performances in Europe will help him no end. Could be a good move. He looked lively in his cameo the other day. Actually looked like scoring with him on the field.
Brian Wilkinson
59
Posted 19/10/2017 at 02:30:01
Lee @38 – it is on BT Sport 2, mate.
Dan Kemp
61
Posted 19/10/2017 at 05:08:29
Just a thought – maybe Koeman keeps playing the same line-up / formation because he's waiting for them to gel?
I know it looks to us like that won't happen, but if you view it from the manager's perspective, perhaps if he keeps drilling a certain way of playing in training and then they keep trying it each match day, then finally it will gel?
Clutching at straws here, I know. But it kind of makes sense as opposed to chopping and changing formations every week.
David Metcalf
62
Posted 19/10/2017 at 06:43:21
This is a huge game for Koeman and the club as a whole. Defeat,and another insipid performance will make Goodison a potentially toxic place on Sunday. And it will be toxic because you'll have 35,000+ Blues just waiting for something to go wrong. And let's face it,on current form, something is likely to go wrong.
The situation could become very uncomfortable,and all in front of millions on Sky. That's why Koeman should be replaced first thing Friday morning if the worst happens tonight.
At least by appointing Unsworth on some sort of short term basis, a hostile, embarrassing scenario on Sunday can be avoided. Unsworth will have the crowd onside and backing him and the team,right from the off, which Koeman certainly won't if it all goes pear shaped this evening.
Nitesh Kanchan
63
Posted 19/10/2017 at 06:56:35
This is the only hope we have got to salvage something from this season. Let's hope players banish Koeman ideas and play their own game.
Hoping the crowd will get behind the team in this competition and boo them at other times, even if they are trailing.
COYB! Show some guts and character and make it hell for them.
Ralph Basnett
64
Posted 19/10/2017 at 07:12:41
Lyndon (#7), never one to have a pop at you as normally you're quite accurate but you state the safety of Gueye and Schneiderlin but they have hardly been safe!!!!
Peter Warren
65
Posted 19/10/2017 at 07:18:07
Read it again, Ralph – he says "safety".
Ralph Basnett
66
Posted 19/10/2017 at 07:22:56
Paul (#65), I know he said "safety"; that was why I commented and my whole point – the safety as in the safety of sticking to the same unsafe pairing?
Or believing the pairing are safe in their positions?
Either way, they should not be picked together as they are neither a safe pairing or safe!!!!!!
Stephen Brown
68
Posted 19/10/2017 at 07:38:54
I read all the potential line-ups suggested and try to come up with line ups myself and I'm underwhelmed every time!
I'm normally a positive person but can't help feeling that the season will be over in 2 weeks time! Horrible when you see the other clubs doing so well!!
Tony Abrahams
69
Posted 19/10/2017 at 08:04:48
Dan @61, that looks exactly like what the manager is trying to do mate, but I watch Everton play, and I'm struggling to understand how playing with no real width will ever work.
I loved watching Pienaar play, loved the way he always came towards the ball, and always thought it was probably the way he was schooled at Ajax. I always think the English coach kids to run away from the ball, and it's one of the reasons that most English players are not very good with the ball in tight situations.
Even If we could master this first bit, I still wouldn't get excited, simply because we have nobody who is trying to get ahead of the ball. Maybe the sign of things to come could be the movement off the center-forward? Niasse should have played Sigurdsson in on Sunday, but I still think the tactics will always be flawed while we play without width.
Dermot Byrne
70
Posted 19/10/2017 at 08:44:10
If that pair are played again, it will not go well. We may not concede many but will not score any.
Derek Knox
71
Posted 19/10/2017 at 09:04:44
I hope, as I always do, for a win, but with player's confidences low, incorrect team selection, if he goes with what is projected, coupled with the usual negative game plan, I can at best see a draw.
I think as they have struggled against Apollon and Atalanta, Lyon are a grade above those two.
I will of course watch the game, but do not do so with any optimism or passion.
Jamie Evans
72
Posted 19/10/2017 at 09:44:21
Is tonight finally going to be the night ?
I hope so. Come on you blues. Make us believe again. 💙
Terry Underwood
73
Posted 19/10/2017 at 09:52:05
Okay, so the French are without five first choice players. That makes it even more embarrassing when they beat us.
But, we all live in hope. I think this weeks wages should depend on the result. Win, happy days; draw, 50%; lose, fuck all. Might help to concentrate their minds.
Liam Reilly
74
Posted 19/10/2017 at 10:38:10
See Deulofeu still starting for Barca in the Champions League?
Not saying he's the missing link but he had pace and how can a player be deemed worthy of a place with the Champions League favorites but couldn't get into our 'all conquering' side last season?
John Maxwell
75
Posted 19/10/2017 at 10:46:18
As well as we aren't playing this group has been kind to us. A win tomorrow morning "could..." see us move up to 2nd and a much needed boost in confidence.
Atalanta +3 4pts
Lyon +0 2pts
Limassol +0 2pts
Everton -3 1pts
Lyon away, then Atalanta at home to come but who knows – we might get through.

Tony Everan
76
Posted 19/10/2017 at 10:51:20
I disagree, Lyndon. It is not an important game at all. That doesn't detract from me wanting to be entertained and see an organised and thrilling Everton win, of course I do.
The Premier League matches are whats important , everything else is bonus material.
I would be more attacking tonight , drop one of the defensive midfielders.
Pickford
Kenny Keane Jagielka Baines
Schneiderlin
Vlasic Davies Sigurdsson Mirallas
Calvert-Lewin
Franny Porter
77
Posted 19/10/2017 at 11:09:41
If I see Stekelenburg in goal tonight, as has been suggested, that tells me Pat Butcher in the dugout has thrown the towel in. As will I.
Brian Harrison
78
Posted 19/10/2017 at 11:11:57
I think the game and the fear of losing has changed remarkably since I started watching in the 50s. Then every team went out to win, no thought of playing for a draw. But I think fans have changed as well, now it is acceptable if you play 8 and 9 men behind the ball away from home, as long as you don't lose. Just to highlight the point, although Man Utd fans were not happy with the performance at Anfield, the majority accepted it because of the result.
So I expect Koeman to play his seasoned established players tonight, so I don't expect many if any changes from Saturday. When managers are under pressure, they all turn to the established players, even though in most cases the same established players got them into the mess in the first place. So sadly I don't expect to see Lookman or Kenny tonight.
I am sure despite him telling the press the board are behind him, he knows that results alone will determine his fate. I would love him to be bold and play Lookman and Kenny and play a more attacking game but he won't. I think the fans would not be as critical if he did.
Kim Vivian
80
Posted 19/10/2017 at 11:32:03
Brian – I think that's a good post. I agree (but change 50s to 70s for me).
We are not progressing much further in this competition unless we start producing, so we should take the bull by the horns and just go for it now. Win, lose or draw, if we put in a good showing the fans will respond and respect that, and eventually get back onside – but like you, I can't see it happening.
Unfortunately, caution is most likely going to be the theme again, for better or (probably) worse.
Joe Edwards
81
Posted 19/10/2017 at 11:39:05
Here's how Koeman will line them up tonight:
Stekelenburg
Martina Keane Jagielka Baines
Sigurdsson Gueye Schneiderlin Vlasic
Rooney Calvert-Lewin
It will be the usual sit deep sideways backwards pedestrian bullshit he has been serving up since the last half of last season, nothing will change. Koeman is incapable of picking a team that will attack, he is incapable of playing players in their strongest position and he is incapable of Changing his approach.
We are going to get hammered tonight and anyone on this forum who thinks otherwise is deluded, there has been no sign whatsoever of this team adapting to Koeman's style (whatever that is) and no sign of improvement over a full 90 minutes.
The sooner this clown is gone the better. Sorry for being so negative but I feel like I've had the shit kicked out of me this season.
Cathal Naughton
82
Posted 19/10/2017 at 12:05:25
Given Koeman's history. I see the same lineup as the Brighton game. This is down to a refusal on his part to accept that his players can't get his system to work – if it is even workable.
From kickoff until we invariably fall behind, it is a system of containment. Once we fall behind, it decends into gung-ho, every-man-for-himself chaos.

Jay Harris
83
Posted 19/10/2017 at 12:10:02
Davies, Vlasic and Kenny are must-starts for me to inject some energy. I would also include Mirallas and give Rooney or Sigurdsson a rest.
This is a must-win and we need the crowd on board as well so Ronald needs to get this one right.
Bob Hannigan
84
Posted 19/10/2017 at 12:16:57
Not sure if it's been mentioned before but, for all of us in the USofA, the fixture is on FoxSports1 (FS1)
Andrew Clare
85
Posted 19/10/2017 at 12:18:34
We have looked like a complete shambles this season and I expect Lyon to be a cut above most of what we have faced so far. So, with that in mind there will only be one winner.
Why is it that so many European teams spend far less than their English counterparts yet are far superior tactically? Better coaches? Better players? Higher expectations? Better tactics? Most of those things I suppose.
Our expectations have been zilch for far too long. Somebody really needs to grab this club by the scruff of its neck. Maybe one day?
Johnny Rainford
86
Posted 19/10/2017 at 12:21:32
This should be interesting...
Despite the crap going on at the moment, I'm still gonna get behind the boys.
COYB 👏
Winston Williamson
87
Posted 19/10/2017 at 12:24:53
It really does not matter what players are picked – we will not win or draw and our play will be turgid, uninspiring and devoid of passion.
In fact, it would probably be a kinder score not to turn up and take the 0-3 default scoreline...
How is that for managing expectations?
Andy Stevens
88
Posted 19/10/2017 at 12:25:36
At the moment, I don't think it matters what team we put out. With Moyes we had a game plan, defensive, yes, but a plan. With Martinez we had a game plan, a flawed possession-based one, but a plan. With Koeman, we just don't seem to have a plan at all. :-(
Craig Walker
89
Posted 19/10/2017 at 13:42:58
Rooney hasn't been electric for us but I wouldn't be singling him out as being the weakness. We've got bigger problems in the squad than him. He's done a lot more than Sigurdsson, Klaassen and Sandro put together. The former two are competing for the prize of being the biggest waste of money in our history.
Dave O'Connell
90
Posted 19/10/2017 at 13:50:39
A must-win game tonight. I would love to see this team:
Pickford
Kenny Holgate Keane Baines
Gueye Davies
Sigurdsson Mirallas Lookman
Sandro
A team with pace; no chance of it happening though.
Victor Jones
91
Posted 19/10/2017 at 13:53:51
Of course I want Everton to win tonight. But I'd much prefer that we beat Arsenal on Sunday. Then beat Chelsea in the League cup. Then beat Leicester City.
Even beating Lyon tonight. Are we going to then go on and win this competition? Are Everton now not just a team that make up the numbers. Is this competition not just a strain on our already tired looking players? Should we not just concentrate on climbing the league and maybe getting a decent run in our domestic cups? And most importantly. Will we manage to win any of our next four matches. Hhhmmm. I'm not sure that we will.
The predicted team has managed to do nothing all season. No real reason to think that tonight will be any different. Yet again we will start with two DMFs. Two DMFs that do what exactly?
But who knows? Our players might decide to turn up tonight. Our manager might have some sort of a plan. Who knows. So its once more on to the breach... Come on you sloppy old blues. How about surprising us all tonight.
David Booth
92
Posted 19/10/2017 at 14:19:18
James Stewart (#10): I love that team and I would pick exactly the same.
Flair, unpredictability, several goal threats, players with a point to prove and no Rooney and Schneiderlin.
Ironically, the Dutchman will pick exactly the same too... the same as he picked at Brighton on Sunday.
His idea of freshening things up will no doubt be to bring Stekelenburg, Martina and Williams back in.
Or worse, put McCarthy alongside Schneiderlin and Gueye in midfield and achieve a state of nirvana by having three defensive midfielders in the same team, at home!
Dave Lynch
93
Posted 19/10/2017 at 14:38:57
McCarthy is not fit, Dave.
I'm seriously tempted at 28/1 for a 3-0 Lyon win TBH.
That based on our and their current form, I cannot see where our next win is coming from.
If he goes with the same team and tactics, it could be a very disappointing night.

James Marshall
94
Posted 19/10/2017 at 14:42:12
28/1 for Lyon to win 3-0? I'll have some of that, and I never bet on football let alone betting against us might as well get something out of the shit show!
In other news, some bloke ran a simulator against our form vs chances of progressing to the group stages – he ran it 1 million times and we have a 34% chance of making it; we need to get 4 points off Lyon over the two games, so we're fucked.
I'm working tonight so won't have to sit through it anyway...
James Lauwervine
95
Posted 19/10/2017 at 14:44:07
My team:
Pickford
Kenny Keane Holgate Baines
Gueye Davies
Vlasic Rooney Lookman
Calvert-Lewin
Or Sigurdsson in Rooney's place. Anyway, pie-in-the-sky nonsense. It'll be the same idiotic line-up as usual with Schneiderlin and Gueye, Rooney and Sigurdsson.
I'm not looking forward to this game at all. Even if we win, it'll be tempered with the knowledge that Koeman has a reprieve. That doesn't mean I don't want us to win, but I just want him gone.
James Marshall
96
Posted 19/10/2017 at 14:59:02
I wish this site would let you do repeated full stops – my post above just looks like I have no idea how to use punctuation!
Rob Dunleavy
97
Posted 19/10/2017 at 15:04:35
James (#95) – that's the exact line-up I would like to see tonight. Lets face it though, it won't happen with the incapable man in charge.
First home game I've missed all season but I honestly couldn't build up any excitement for the hour and half drive over to watch it. I'm losing the will to subject myself to the shit we have to put up with from this manager.
Good luck tonight boys, will be cheering you on always, just form the sofa for a change. If this ones a loss – he has to be sacked in the morning, I can't put up with the aggravating and soul-destroying interviews and lack of enthusiasm for our football club any longer.
Lee Jackson
98
Posted 19/10/2017 at 15:17:21
James, if you are using repeated full-stops to signify a pause, then you don't! lol. I have the exact same issue, I use it a lot and a teacher friend of mine used to be very disappointed with my grammar...
Rudi Coote
99
Posted 19/10/2017 at 15:18:34
James Marshall. Tap the space bsr twice when you begin a new sentence.
James Marshall
100
Posted 19/10/2017 at 15:18:51
Oh I know it's bad grammar (I'm a trained English teacher as well), I just like to use it anyway, Lee!
Lee Jackson
101
Posted 19/10/2017 at 15:20:18
BTW, my above post was a test – if you use it 3 times it works. any more it doesn't... so it would seem.

Eddie Dunn
102
Posted 19/10/2017 at 15:38:10
I have little interest in this competition. We certainly are incapable of winning it, and in our current plight, these are games we could do without.
If Koeman wasn't under so much pressure to get a win on the board, I could see him playing a very different side, but the predicament we are in means he is looking desperate for a morale-boosting result.
The Premier League is far more important and we are going to need our squad fit and healthy, especially our centre-halves and the sooner we are out of this, the better.
James Marshall
103
Posted 19/10/2017 at 15:42:09
I want us to be in European competition as long as possible. Win every game in every competition...
Rob Dunleavy
104
Posted 19/10/2017 at 15:52:54
#103 – I totally agree. I support Everton in every match and I want to watch us on the big stage.
If you we can go far in Europe (which I know is unlikely atm) that would be great – get our players used to playing in high pressure environments against European opposition.
Joe Edwards
105
Posted 19/10/2017 at 15:57:13
Just for those of us who can't get to the game, Google play store and download "Live football TV" app, it streams perfectly on my tablet and no ads.
Mike Berry
106
Posted 19/10/2017 at 16:11:57
I expect the same line-up – yet again! – that has not worked so far this season, with players getting in one-another's way and midfielders and defenders looking to pass too non-existent bodies on the wings. However, I hope I am wrong and Ronald surprises me but I am not hopeful. My team:
Pickford
Kenny Holgate Keane Baines
Gueye Davies
Sigurdsson Mirallas Lookman
Sandro / Calvert-Lewin
I would not play Rooney; as I have said many times before, having to accommodate him has been the problem, making the team unbalanced and inflexible.
James Ebden
107
Posted 19/10/2017 at 16:14:38
Same team here, Mike. Although I might swap Jags in for Holgate just to add some calming experience at the back.
Apparently Sky are saying Keane isn't playing. Injured?
Lee Jackson
108
Posted 19/10/2017 at 16:19:14
Interesting to see a lot of our teams are leaving out Vlasic. I thought he has been one of our (very few) glimmers of hope in recent games.

Eric Myles
109
Posted 19/10/2017 at 16:33:30
Lee (#38), it's on BT Sport 2.
Jon Withey
110
Posted 19/10/2017 at 16:38:11
I don't want to get into the mind-set of wanting Everton to lose but it's tempting when you are starting to worry about our Premier League status.
Despite all the evidence to the contrary, I keep on hoping something will click.
Lee Jackson
111
Posted 19/10/2017 at 16:38:53
Thanks Eric, Brian and Bob, I'm in the states and I just cancelled my subscription to the FS channels (along with my Comcast TV account). I only have NBCSN now through ATT. If we lose tonight we are effectively out of this competition and Fox only have the Euro games so I'll not miss much!
At least if it's on several decent TV channels, the internet streams should be readily available and of decent quality.

James Lauwervine
112
Posted 19/10/2017 at 16:43:59
Rob (#97), thanks, there are a number of line-ups on here that I'd be okay with and quite a few that are identical for the first seven names.
The actual line-up will make us all groan and hold our heads no doubt. If true that Keane isn't playing then we have the joy of welcoming Williams back.
James Marshall
115
Posted 19/10/2017 at 16:55:23
Anyone know if there's a way to watch the game after the live stream ends? I'm at work till 9:30 so can't watch it live.
Answers on a postcard...
Geoff Lambert
116
Posted 19/10/2017 at 17:02:25
James don't you have a box to record things??
Frank Boyle
117
Posted 19/10/2017 at 17:08:19
I'm not seeking to defend the indefensible here but (!) Koeman did say, during the last window, that the players he needed as a priority were a) a centre-forward b) a left-sided central defender c) a left-sided defender. He received none of the above and big questions need to answered by Steve Walsh – his department!
Instead, enter Rooney, Klaassen, Sigurdsson, Sandro, Vlasic...
To quote Rafa Benitez (during his Valencia days) – "I asked for a table and they bought me a lamp..."
That's not to excuse the total dross we've been served up in recent months, which is as bad as anything I remember in nearly 60 years of watching the club. Or the failure to field a side which shows some semblance of balance or tactical acumen.
Will he be sacked? I doubt it. Moshiri's judgement is on the line at the moment and I'll be surprised if he pulls the trigger at this stage. But this is football! Anything can happen in the next half-hour...
David Booth
118
Posted 19/10/2017 at 17:28:45
Joe (105). you can't watch the game live on it though, can you?
David Metcalf
119
Posted 19/10/2017 at 17:33:08
I can't agree with anyone who wants us out of this competition. Regular European football is a huge plus point in regard to a club's profile. Compared to the likes of Man Utd, Arsenal and Liverpool, many football fans on the continent will never have heard of us!! And why??... because we've had far too many seasons when we've never bloody qualified for Europe!!
15 years ago, how many of us had heard of Villarreal? Not too many, I'll bet, myself included!! But we all recognise their name now because they've become European regulars. You can also see the same thing happening now with Krasnodar and Bate Borisov.
Regular European football also helps attract players. Cast your minds back to the European ban in the late 80s. Look how many English players headed to Scotland to play for Rangers. They didn't do that 'cos of the quality of the Scottish League, or the scorching Scottish sunshine!! They did it because they knew Rangers would be in Europe every season!! And as well as helping Rangers, it also enhanced their own playing profile, which they couldn't do with an English club at that time.
People wanting us to get knocked out need to have a long hard think about just what it is they're wishing for – especially when players are turning us down because we don't compete on a regular basis in the Europa League, let alone the Champions League!!
Brent Stephens
120
Posted 19/10/2017 at 17:36:45
James,
You might be able to see something here:
Full Match and Extended Highlights
http://www.fullmatchesandshows.com/

Will Mabon
121
Posted 19/10/2017 at 17:44:46
Score tonight: I'm going for 1-1 or 1-2 loss.
Andy Meighan
122
Posted 19/10/2017 at 17:49:41
James Marshall — you want us to win every game in every competition, yet you quote Lyon at 28/1 to win 3-0 and say you'll have some of that. Betting against your own side. The mind boggles... it really does!
Steve Ferns
123
Posted 19/10/2017 at 18:01:42
If it's all Steve Walsh's fault, then why doesn't Koeman play his old 4-3-3 and select the players he has to fit into that system and when asked why he's not playing x, y or z, he could say he doesn't want to fit square pegs in round holes.
The fact he has changed everything and he is putting square pegs in round holes shows you it is Koeman's fault. This is his design. He is the author of his own misfortune.
As for tonight, I believe that somehow we will win. I foresee a Koeman renaissance in order for him to cling on to his job.
Lee Jackson
124
Posted 19/10/2017 at 18:02:29
Confident we will score, Will? I'd say "EFC 0-X Lyon" but will reserve on my prediction until I see the team. If its the same as recent weeks I cant see us scoring. If there is pace, one defensive midfielder, players in the right positions, then I'd say 1-X.
I can't see our crappy defense keeping their forward players down to less than 1 so I guess we may scrape a draw or it's another loss. I certainly can't see a win atm. Very sad times.

Lee Jackson
125
Posted 19/10/2017 at 18:04:55
Just saw that the U-23 game v Sunderland will be live on You Tube tomorrow. Surely that's going to be far more entertaining than watching this current shower of shite from the first team.
James Marshall
126
Posted 19/10/2017 at 18:11:30
Nope, I have no way of recording it. That site is normally by go to, but they tend to only have weirdly cut highlights. I'd like to see the whole game but seems unlikely.
Will Mabon
127
Posted 19/10/2017 at 18:25:15
Lee, yeah I think so, maybe a stinky one or a pen. Even we have to score now and then. I don't think Lyon will be at their best, missing several players and their main threat, but will still likely be a handful for us as we are.
I agree about the U23 game.
Tony Everan
128
Posted 19/10/2017 at 18:26:29
So at the news conference, Ronald says we wanted to sign Depay but couldn't reach an agreement. The Lukaku deal going the other way was very agreeable. Man Utd tickled our belly and we rolled over. Why didn't we tell Man Utd to forget about Lukaku unless Depay came here for the £17m?
We held all the aces against Man Utd, and ended up with a busted flush.
What on earth is going on with the recruitment, it is a shambles .... is one of our directors a double agent for Man Utd?
Colin Glassar
129
Posted 19/10/2017 at 18:30:54
It's going to be fun on the live forum tonight.
Will Mabon
130
Posted 19/10/2017 at 18:33:23
Colin, alas I have to travel shortly and will miss out, commentary only for me. The live forum may outdo the live game tonight.
Lee Jackson
131
Posted 19/10/2017 at 18:38:28
The live forum has outdone the game for pretty much the whole of 2017, Will. I just hope we don't suffer through too many mentions of 'Top 4 or win a cup' – so sick of hearing that...
Jamie Crowley
132
Posted 19/10/2017 at 18:39:25
I'll be watching this afternoon as my son had surgery this morning to repair a double meniscus tear. The game is the only good thing about the day. For now...
He's going to march out Lyndon's line-up, two defensive mids, and I'm going to lose my mind.
I'd love to see, especially at home, a 4-1-3-2 type of set up with two attacking center forwards. I honestly don't care who plays where – we are a team with too many #10s so it really doesn't matter. Just try a more attacking set up.
Oh, and if he starts Davies at least I'll be happy about that even if it is a two holding mid boring set up. Doubt that will happen as well.
Brent Stephens
133
Posted 19/10/2017 at 18:44:10
Yes, I agree, ToffeeWeb maybe livelier than the game tonight. What's the line-up? I think Lyndon and Michael are a safe pair of hands at the back. So I'd just play tha two at the back. Attack dogs – Colin, Darren, Will and Kunal if fit. Martin sweeping up in front of the back two, nothing gets past him.
Brent Stephens
134
Posted 19/10/2017 at 18:45:48
And Steve Ferns as manager.
Lee Jackson
135
Posted 19/10/2017 at 18:46:55
And Colin's lucky ciggies instead of oranges at half-time?
Brent Stephens
136
Posted 19/10/2017 at 18:48:22
And Ian dispensing gin and tonics instead of Gatorade.
Andy Walker
137
Posted 19/10/2017 at 18:51:20
I think we will win tonight, due a performance. The players are still playing for Koeman, early goal and we could turn it on. And no, I've not been drinking.
Terry Davies
138
Posted 19/10/2017 at 18:52:07
James (#115), Try "lasthighlight" on "lasthl.com"
Lee Jackson
139
Posted 19/10/2017 at 18:53:27
Pint of what ever Andy hasn't been drinking please barman!
Jamie Crowley
140
Posted 19/10/2017 at 18:53:53
Brent, how in the name of all that is holy do you not have Everton Legend, Kev Johnson, up top?
Jesus man!
Colin Glassar
141
Posted 19/10/2017 at 18:54:14
I'll be having a pre-game drag, Lee. See if our luck changes.
Lee Jackson
142
Posted 19/10/2017 at 18:55:16
We're hearing that Nikola Vlasic and Kevin Mirallas are on the wings tonight but neither Gylfi Sigurdsson or Wayne Rooney start. – The Echo
Liam Reilly
144
Posted 19/10/2017 at 18:55:52
Whispers of Mirallas and Klaassen in.
It'd be a tad ironic if two of the players Koeman wanted to ship out in Niasse and Mirallas earned him a stay of execution.
Brent Stephens
146
Posted 19/10/2017 at 19:00:54
Jamie. Kev picks himself (some would say nobody else would). Goes without saying. Is Phil Walling still in U23s? Time he grew up.
Lee Jackson
147
Posted 19/10/2017 at 19:01:18
Pickford, Holgate, Keane, Williams, Martina, Davies, Schneiderlin, Klaassen, Vlasic, Mirallas, Calvert-Lewin.

Lee Jackson
149
Posted 19/10/2017 at 19:03:01
So probably something like:
Holgate, Keane, Williams, Martina
Schneiderlin, Davies
Vlasic, Klaassen, Mirallas
Calvert-Lewin

Shane Corcoran
150
Posted 19/10/2017 at 19:03:03
That the team Lee?
Lee Jackson
151
Posted 19/10/2017 at 19:03:25
According to The Echo, yes Shane.
Shane Corcoran
153
Posted 19/10/2017 at 19:04:15
Was going to back Baines to score anytime. Mirallas to score first. 2-1 Everton.
Lee Jackson
154
Posted 19/10/2017 at 19:04:42
Bench: Stekelenburg, Baines, Sandro, Gana, Sigurdsson, Besic, Lookman.
No Rooney and Lookman finally gets a hint of some game time.
Nick Lacey
155
Posted 19/10/2017 at 19:05:08
Just seen the team and thought that it looked okay, until I saw the dreaded name of Williams.
Jamie Crowley
156
Posted 19/10/2017 at 19:05:10
HAHAHAHA. Jesus the Walling comment.
Midfield John Daly (nothing past him) and Eugene Ruane (sp?) for "creativity".
The Invincibles
Shane Corcoran
158
Posted 19/10/2017 at 19:05:37
Happy enough with that team apart from no Baines.
Brent Stephens
160
Posted 19/10/2017 at 19:10:07
Jamie with John and Eugene we'd kill them with laughs. No need for tactics.
John Wilson
161
Posted 19/10/2017 at 19:10:57
Lookman is on the bench. https://twitter.com/
Clive Rogers
162
Posted 19/10/2017 at 19:11:17
It's fairly attacking if the backs can get forward, but not sure where the goals will come from.
Mike Dolan
163
Posted 19/10/2017 at 19:17:05
Let's turn it all around tonight. For all the doom and gloom, we still have some very good players and we still have a good manager, pretty much like we were so excited to start this season with.
It's been ugly and frustrating so far but every worm turns and it's just a matter of when it happens, what spark will get us moving, If the players and manager are stupid then they are only 12 games stupid.
Fingers crossed that its tonight when the real Everton and the real Evertonians show up.

Add Your Comments
In order to post a comment, you need to be logged in as a registered user of the site.
Or Sign up as a ToffeeWeb Member — it's free, takes just a few minutes and will allow you to post your comments on articles and Talking Points submissions across the site.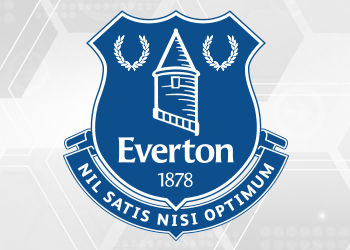 ---
Bet on Everton and get a deposit bonus with bet365 at TheFreeBetGuide.com
---