Face-to-face fan consultation begins over new stadium
Dan Meis began the next phase of supporter engagement over the proposed ground at Bramley-Moore Dock today with workshops at St Luke's Church.
With Everton having solicited feedback from fans with a survey based on 11 Key Principles that will guide the move away from Goodison Park, Meis, selected to design the club's new stadium on Liverpool's north docks, is meeting with fans at the site of the Blues' current home to gather further ideas and present initial concepts.
The first images of those concept ideas have been surfacing on social media and they feature components that have been prominent in the minds of many Evertonians when thinking about the new development, including proximity of the stands to the pitch, a large, imposing home end and the possibility of a safe-standing section.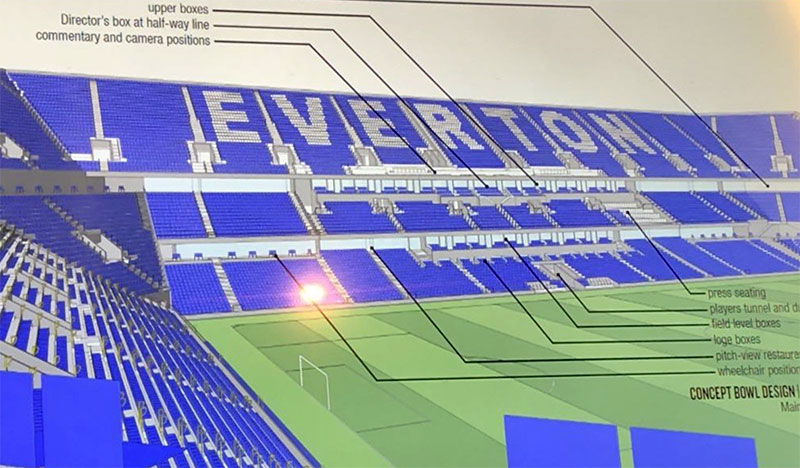 The new main stand featuring executive boxes, press corps section and prominent disabled supporters area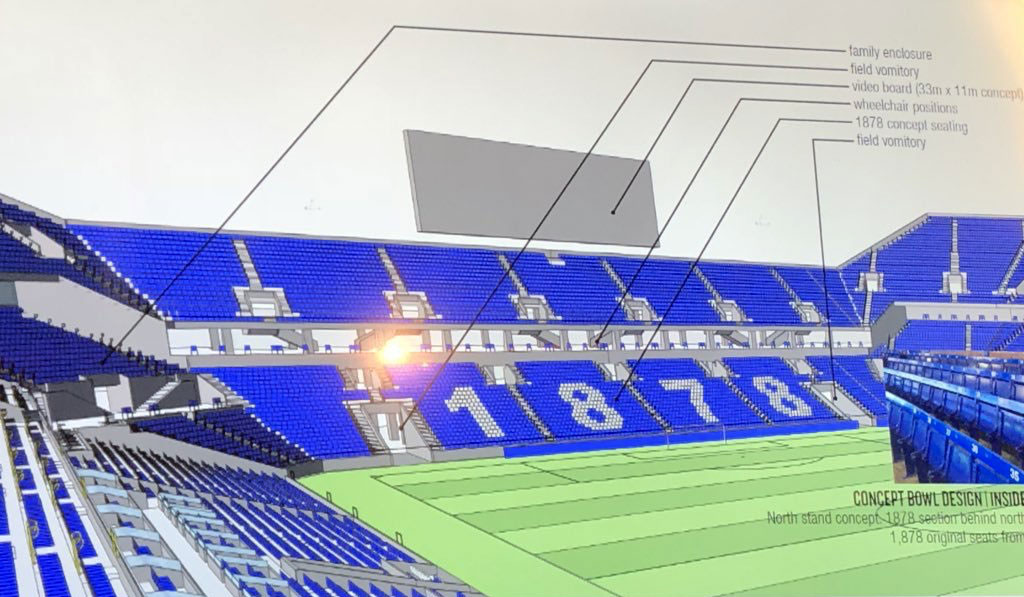 A "north stand" concept with what Meis hopes would be the UK's biggest stadium screen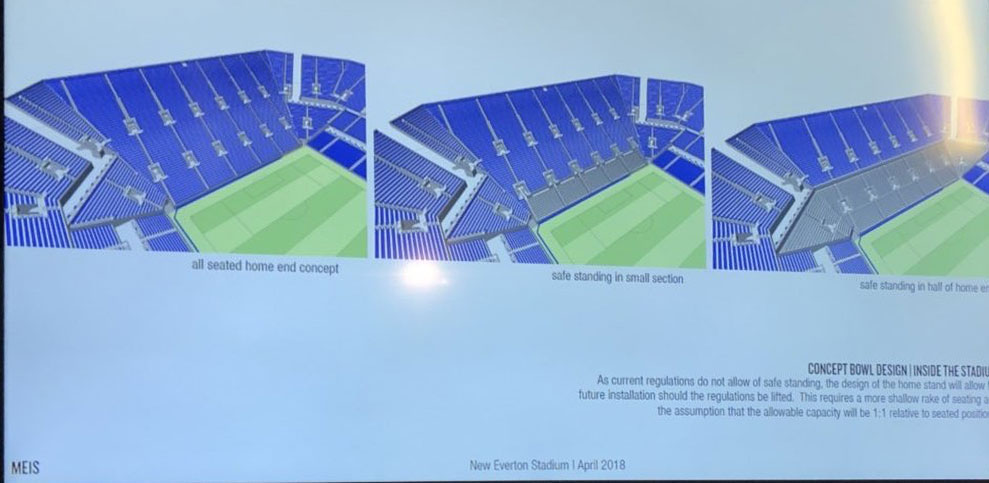 Meis's concepts include possible safe-standing options at the new ground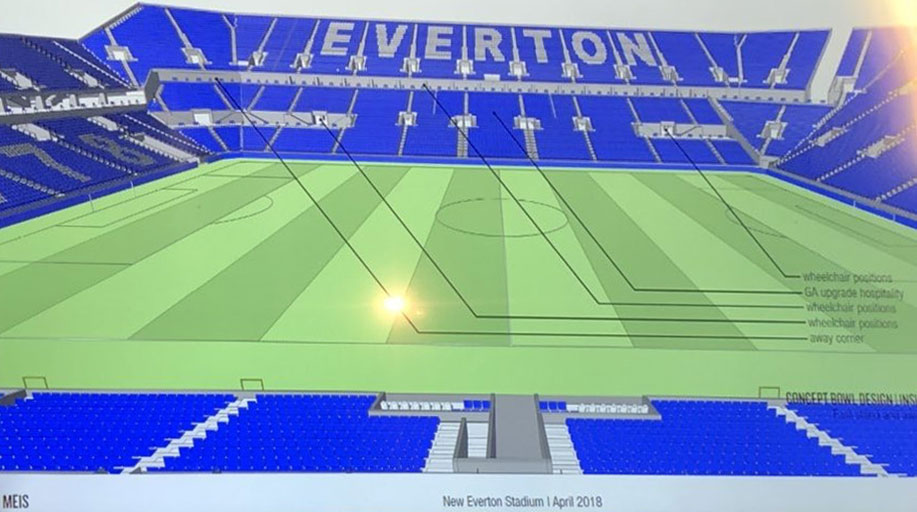 East stand concept with the away supporters' corner and further disabled seating positions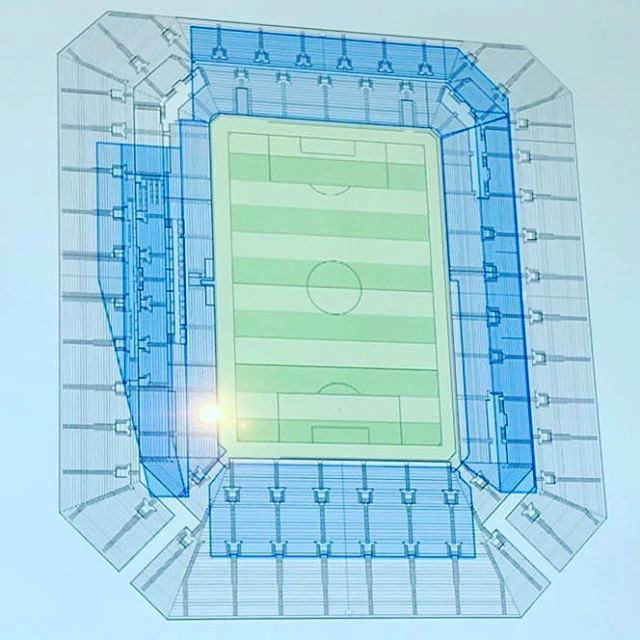 The proposed new stadium overlaid on top of Goodison Park for comparison
Images © Meis Studio from Twitter via @ToffeeTV
The conversation around capacity has been a prominent one over the past couple of weeks, ever since CEO Robert Elstone's remarks at a Liverpool business meeting in which he intimated that the capacity at Bramley-Moore Dock would not represent a massive jump from Goodison's ~40,000.
Meis himself has also hinted that the maximum attendance at the new ground would be guided by the need for intimacy and to create an intimidating venue and he has backed that up again today.
Meis was quoted as saying that while 99% of Evertonians want a 50,000-plus capacity, he is cautious of going as high as 60,000, the number favoured by the majority of Blues.
According to the Liverpool Echo's Chris Beesley, he says that he believes in scarcity of seats and the importance of selling out a venue. He said that the last 10,000 seats in a stadium are the most expensive and bring in the least revenue."
---
---