Everton appoint Brands as new director of football
Wednesday, 16 May, 2018
Everton have confirmed that they have hired Marcel Brands as the club's new director of football from PSV Eindhoven.
The 56-year-old Dutchman's arrival was announced by the club following the news that Sam Allardyce has been removed from his position as manager. He has signed a three-year contract after turning down improved terms in Eindhoven in favour a fresh challenge on Merseyside.
Brands, who formed a vital part of the team management setup at PSV that has overseen three Eredvisie titles in the last four years, replaces Steve Walsh who will be leaving the club after nearly two years rather than accept a chief scout role.
It represents a successful pursuit of the Dutchman by Farhad Moshiri who first identified Brands as a target when he was looking to appoint Everton's first director of football two years ago.
"At that moment I had already given my word to PSV and I did not want to leave," Brands said of the Toffees' first approach in 2016. This time, having helped deliver another Dutch title, he felt the time was right.
"The Premier League is of course a great thing," Brands said on PSV's official website. It is the biggest competition in the world in all respects. I now get the chance to do something in my own way. I am really looking forward to that."
Moshiri welcomed Brands to Everton and expressed his pleasure at having landed a long-time target.
"Marcel's record of achievement has cemented his reputation across Europe and I am extremely pleased that we will be bringing his drive, energy and expertise to Everton," he said on the official site.
"It was clear to me in our conversations that he shares in the vision we have for the Club and he has much to contribute in making us better and more equipped to challenge the top teams in the Premier League."
Born in 's-Hertogenbosch in the Netherlands, Brands had a largely unremarkable career as a player, spending the bulk of it at RKC Waalwijk while also spending two seasons with Feyenoord.
It was as a sporting and technical director that he really made his name in Dutch football, however, first at Waalwijk and then at AZ Alkmaar where he worked under future Holland and Manchester United boss, Louis van Gaal.
In five years there, he helped transform the fortunes of the club as AZ won the Eredivisie in 2009, breaking the dominance of the traditional "big three" of Ajax, PSV and Feyenoord, and reach the last eight of the Europa League.
He joined PSV as their technical director in 2010 and has developed what observers describe as an immense reputation for spotting playing talent and working the transfer market.
"It is a privilege to be joining Everton as Director of Football and I am incredibly excited to take on this challenge," Brands said on evertonfc.com.
"The fantastic passion of the fans for their Club, the magnificent history of the Club over the years and the ambition and purpose we have as people tasked with driving the Club forward all mean that we need to be competing for honours against the Premier League elite.
"It is no straightforward challenge but this must be our motivation each and every day.
"It is only a challenge such as this which could have persuaded me to leave PSV where I am indebted to the many people whose collective effort led to some great achievements.
"Now we will look to build something really strong and lasting here at Everton."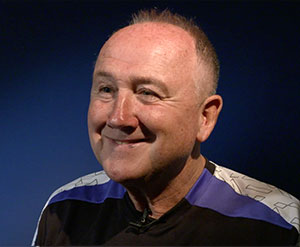 Steve Walsh steps down as director of football after almost two years in the post
First approached by Everton two summers ago when Walsh was eventually brought on board to become the Blues' first director of football, Brands now replaces the former Leicester City scout to embark on what could become a career-defining project if he succeeds.
Incoming CEO, Professor Denise Barrett-Baxendale, said in a statement on the club's official website:
"I'm very much looking forward to working closely with Marcel whose experience in the areas of player recruitment and development pathways for young players has forged an outstanding reputation in European football. I know that Marcel will bring an unsurpassed level of quality and prowess to his work at Everton.
"Chief among my priorities is to structure and resource our club to enable us to fully achieve our ambitions. We will work alongside Marcel on the recruitment of a new manager, which is now our biggest focus."
"On behalf of the Board and Mr Moshiri, I'd like to express our thanks to Steve Walsh, our first ever Director of Football, who has now left the club. We all wish Steve well for his future."
---
Reader Comments (172)
Note: the following content is not moderated or vetted by the site owners at the time of submission. Comments are the responsibility of the poster. Disclaimer
Kunal Desai
1
Posted 16/05/2018 at 15:26:38
Brands is also now confirmed.
Dave Elliott
2
Posted 16/05/2018 at 15:34:00
Brands to join to Everton on 1st June ... the day keeps getting better!!!
Paz Mistry
3
Posted 16/05/2018 at 15:35:50
Brands confirmed as well for June 1st! What a great day!
Mark Tanton
4
Posted 16/05/2018 at 15:36:53
The pieces are coming together. Silva next.
Michael Lynch
5
Posted 16/05/2018 at 15:42:37
Great. I hope. A new dawn, or something like that.
Steve Brown
6
Posted 16/05/2018 at 15:45:07
Excellent, now for a new manager. Not Silva please.
Jackie Barry
7
Posted 16/05/2018 at 15:46:53
Seems to get what he wants if only it were to work out, here's hoping!
John Pierce
8
Posted 16/05/2018 at 15:47:05
If Brands is to work, it must be his recommendation for the next manager. He basically gets to hire and fire them.
I hope this is Moshiri stepping back and letting people with the requisite skills run the club, that's leadership to my mind.
Might go and try not to count my chickens.
Tony Everan
9
Posted 16/05/2018 at 15:47:54
Brands must have his own ideas about the best manager for the club. Must have already been discussed with Mr Moshiri.
Has he got any history with those linked?
Michael Nisbet
10
Posted 16/05/2018 at 15:49:06
Superb... Can't stay away from the computer today. So much Everton news!
Excitement is building again for the club. This season had drained it away to record low levels, but it's jumping back up again...

Jay Wood
[BRZ]
11
Posted 16/05/2018 at 15:49:20
Wow! Slow down, Everton! Slow down!
Like to see this confirmed on the official club site.
The club's site editors must be putting in a helluva shift today!
Katie Marsh
12
Posted 16/05/2018 at 15:49:48
It appears things are starting to take shape...
Maybe the club does have a clue after all?
Somebody pinch me!!
Michael Lynch
13
Posted 16/05/2018 at 15:50:03
Just thinking the same, Tony. Who is Brands likely to favour? Hopefully not another Dutchman...
Anyway, does this mean Davy Klaassen will be our captain next season?
Michael Lynch
14
Posted 16/05/2018 at 15:50:45
Will the next announcement be Walsh gone?
Salim Rehman
15
Posted 16/05/2018 at 15:51:55
Welcome aboard, Marcel; now for the next Everton Manager... The search continues, and please please please no!!! Not Howe! Not Dyche! — and certainly not Moyes.
Steavey Buckley
16
Posted 16/05/2018 at 15:52:12
I greet any new appointment with obvious caution because of previous experiences with the club's previous disappointing appointments.
Mike Gaynes
17
Posted 16/05/2018 at 15:53:57
Jay #11, are you okay, mate?
I know how badly you wanted Cortese.
We're here for ya. Be strong. One day at a time.
Jer Kiernan
18
Posted 16/05/2018 at 15:56:17
Music to my ears, bye bye Rooney and hopefully Kenwright and now a top class manager please — no fucking lottery tickets, please... a proven manager with pedigree!!!
John Pierce
19
Posted 16/05/2018 at 15:57:02
Me, I'm worried for Contract Dave, will Brands muscle in on him when we sign new players?
It's only real if Contract Dave is in the picture...
Deffo worried me.
Kevin Tully
20
Posted 16/05/2018 at 15:58:32
Looks like Moshiri is finally putting his stamp on the club. Whether he had to wait until certain milestones had passed, or he's been flabbergasted by the ineptitude shown by the board, is up for debate.
I don't think anyone can accuse the man of having no ambition though. It has been said he was happy with the status quo, until the stadium was built. I'm not having that. He is taking control, and we are seeing accountability at last.
Walsh needs to be fired out of a cannon into the Mersey. Complete disaster, on every level.
Ray Jacques
21
Posted 16/05/2018 at 16:00:10
Kenwright out next.
Brands must pick the manager as he will be working with him.
It's like a scene from The Godfather with all the rivals bumped off in one day!!!
Moshiri must have an all-day taxi fare....
Jay Harris
22
Posted 16/05/2018 at 16:00:33
Brands has a very successful history with... Van Gaal.
John Pierce
23
Posted 16/05/2018 at 16:01:00
Kev
'Walsh needs to be fired out of a cannon into the Mersey. Complete disaster, on every level'.
He might actually find a target this way. Peak Ineptitude this fella. Proper no-mark.
Andy Walker
24
Posted 16/05/2018 at 16:02:33
All going to plan, next is Silva.
Christopher Timmins
25
Posted 16/05/2018 at 16:02:59
The best of luck to the guy!
Hopefully more news to come in the near future.
A time of change at the old club.
Jimmy Hogan
26
Posted 16/05/2018 at 16:04:09
According to The Independent, Walsh is gone.
Christopher Ryan
27
Posted 16/05/2018 at 16:06:04
Not sure what is so great about Silva. Then again, it's really all about the fit. If it is him, maybe he'll work out. One can only hope. He didn't exactly light it up at Watford.
Mike Gaynes
28
Posted 16/05/2018 at 16:06:07
Tony (#9), I'm unable to find anything that links Brands to any of the managers we have been connected to.
His managers have included Louis van Gaal, Phillip Cocu, Dick Advocaat and a fellow named Rutten who now manages in the Israeli league.
Rob B Williams
29
Posted 16/05/2018 at 16:08:28
Eee by gum... that Survey sure got the message over – and a lot of dross out!! Really glad I had my say together with others, and that the power that be listened and acted in the club's best interest.
I'm also glad I walked out on 87 minutes at the Southampton game despite missing Niasse's goal. Pity a lot more did not do the same.
We have suffered long enough, now it's time to bbbbrreaeeth... again! COYB.
Michael Lynch
30
Posted 16/05/2018 at 16:09:24
Odds on Van Gaal are shortening. Just saying like.
Please... No!!!
Mike Gaynes
31
Posted 16/05/2018 at 16:10:08
PSV just made it official on their end.
Jay Wood
[BRZ]
32
Posted 16/05/2018 at 16:10:48
Mike @ 17.
Opps! All the breaking news about Everton in the last 20 hours and that is the first thing you can think of to post on TW...?
Well in! Proud of ya Mike!
Yep! I campaigned for Cortese. And..? I'm sure I'll survive his non-appointment somehow.
I've already written of my respect for Denise Barrett-Baxendale and all she has helped EitC to achieve. Clearly, she will not be the complete and all-powerful CEO that Cortese was at Southampton, who had full executive powers.
Different roles have been parcelled up and designated to three key people. Which is just as well, because I stand by my opinion already expressed on here that Barrett-Baxendale does not have the skill set to do all that.< Cortese does have those skills sets.
And your opinion on the moving of the deck chairs, Mike..? Wasn't it your opinion that there were better experienced sports administrators than Cortese who should fill the role of CEO?
Do you place Denise Barrett-Baxendale in that category..?
James Hughes
33
Posted 16/05/2018 at 16:14:09
This has been in the pipeline for some time now and I reckon it was settled a couple of weeks ago.
I would hope that we have been proactive in the manager out & in process and included Brands. That they have covered playing styles and planning, who he could work with, and who he couldn't. Let's hope so.
Lev Vellene
34
Posted 16/05/2018 at 16:18:15
My, I'll be sad when I wake up and discover that this was just a wonderful dream! SA out and Brands in? Two happy news on the same day? THIS IS NOT THE EVERTON WAY!
So no need for stadium news this week, then?
Ed Fitzgerald
35
Posted 16/05/2018 at 16:18:48
Let it go - Jay For god sake - this should be a day for all Blues to be feeling positive.
Allardyce is gone/Walsh gone
Brands in
And the reshuffle of the leadership team makes good sense giving discrete individuals accountability for an area they have expertise in, including Denise Barrett-Baxendale!
Cheer up, you lucky bugger — you are in Brazil? And haven't had to endure the deathly atmosphere at Goodison for the past six months
Fuck me — I thought I was curmudgeonly
Mike Gaynes
36
Posted 16/05/2018 at 16:19:02
Jay, how can you say that? It's just sincere concern for a heartbroken friend.
Actually, I've been posting all along. Just couldn't resist teasing you about your passionate campaign. People with no sense of humour are so much fun to needle. Sorry.
I have no opinion on Denise, don't know enough about her, but I do favor the division of duties and I'm very excited about Brands coming in. Proven winner.
Michael Kenrick
37
Posted 16/05/2018 at 16:21:01
"Proven winner"... wasn't that what we said about Walsh???
Just sayin...
Mike Gaynes
38
Posted 16/05/2018 at 16:21:34
Michael (#30), don't sweat it. Brands and LVG last worked together nine years ago. I'm pretty sure Brands isn't going to hire the Great Easter Island Head for our club.
Sam Hoare
39
Posted 16/05/2018 at 16:22:43
This is all feeling much better.
A new era is coming, though it may take a few seasons to arrive. Brands made slowish starts at PSV and AZ. We must be patient.

Karen Mason
40
Posted 16/05/2018 at 16:23:38
I am the happiest I've been for about 7 months, though not taking anything away from some of the regular posters on here, who have kept my spirits up & made me laugh when nothing else did.
Kevin at #20, case in point!! Very very funny, and not a little imaginative! I Hope if things are on the up for us Blues, that the humour here doesn't disappear. Sometimes Scousers are at their very funniest in the darkest of times.
Looking forward to hearing the official announcement about Brands, then will wait with baited breath about a Manager. Though I'm not fully certain about who I would like, Van Gal would not light my fire, so hope the Brands/ Van Gal connection is not THAT strong ????
Anyway, we now also have the great Ray Wilson shining down on us. Look at what he's done for us today. God bless the classiest right back to grace the Goodison & England turf.
Tony Abrahams
41
Posted 16/05/2018 at 16:26:08
Patience is easy Sam, but only if Kenwright and Ferguson, go next!
Tony Everan
42
Posted 16/05/2018 at 16:28:53
Van Gaal only has 1% of the vote, bottom out of eleven choices.
He would be an unpopular appointment. Despite the Brands link, I can't see it happening.
Jay Wood
[BRZ]
43
Posted 16/05/2018 at 16:32:58
Ed @ 35 and Mike @ 36.
Er...dur!
I'm not holding onto anything to 'let go' or 'mourn'. I'm in constant good humour and not a curmudgeon at all. That role is amply filled by others on TW.
If you did but notice, it's the pair of you that are 'going on' about...something.
Denise Barrett-Baxendale and the board reshuffle was yesterday's news.
Try keeping up with the tsunami of good (and sad...) news on Everton that keeps breaking.
Big hugs! Bless ya both!
Tony Everan
44
Posted 16/05/2018 at 16:35:20
If we hire Silva, him and Brands could do their press conferences in mime.
Marcel / Marco — Kenny Everett style.
That would be worth sacking Fat Sam for on its own.
Ed Fitzgerald
45
Posted 16/05/2018 at 16:38:08
Michael Kenrick
46
Posted 16/05/2018 at 16:42:24
Walsh gone too. More good news!!!

Dave Evans
47
Posted 16/05/2018 at 16:43:57
No-one knows if the new structure at the club, when complete, will work. At the moment, I'm just pleased that the old one, that clearly didn't work, is being dismantled.

Alan J Thompson
48
Posted 16/05/2018 at 16:45:53
Brands won't be appointing the next manager but he has been told who it should be.
For myself, I don't want any more Man Utd rejects.
Jay Wood
[BRZ]
49
Posted 16/05/2018 at 16:46:25
Brands in, Walsh out. Officially confirmed on club site!
BRILLIANT!
And rigggghhhhtttt at the bottom of the story a casual throwaway line, thanking Steve Walsh 'who has now left the club'.
This day has evidently been long in the making.
Kieran Kinsella
50
Posted 16/05/2018 at 16:47:20
Kevin Tully (#20),
Your comment about Walsh is the first thing related to that joker that has ever brought a smile to my face.
Jimmy Hogan
51
Posted 16/05/2018 at 16:50:54
"We will work alongside Marcel on the recruitment of a new manager, which is now our biggest focus." DBB indicates that Brands will have a big say in who becomes manager

Lev Vellene
52
Posted 16/05/2018 at 16:51:25
At least Brands is aware of what he's facing. He knows it's a challenge, and he seems to relish that fact!
That's the spirit! Well, it's the only approach that could work, so still very happy!
Brian Harrison
53
Posted 16/05/2018 at 16:51:49
Things starting to fall into place, Moshiri has reorganized his board and hired his DOF . Now he just needs to get his manager in place by hopefully the end of the week. I am sure he has told Brands who he is appointing as manager and if all reports are right then he and Marco Silva will be the new team. I hope when the new manager is appointed he tells Ferguson he will not be part of the first team. He has been involved with Martinez, Koeman and Allardyce so a clean slate needed by the new manager.
Seems like at long last Moshiri is now making all the decisions, and if you are bankrolling a club then all the big decisions must be made by Moshiri. I will be interested to see what budget Brands and the new manager get for the coming season. But at least with his actions over the last couple of days we can start to feel excited about our club again. We know it will take time to turn things around, but as long as everybody is singing from the same hymn sheet this time around. Play the game to win not to avoid defeat and hopefully the fans will back whoever is in charge.
Sam Hoare
54
Posted 16/05/2018 at 16:52:41
Wonder if he'll be bringing Hirving Lozano with him from PSV?
Phil Walling
55
Posted 16/05/2018 at 16:53:03
Why all the excitement? Koeman and Walsh were supposed to be the Dream Team and turned out to be a disaster.
Why should anybody that this muddler, Moshiri, appoints be any better this second time round?
Brent Stephens
56
Posted 16/05/2018 at 16:53:10
Our new CEO - "We will work alongside Marcel on the recruitment of a new manager, which is now our biggest focus."
I guess the timing is: get the season over; sack Allardyce; announce the appointment of Brands (the agreement having been drawn up previously); work with Brands on the appointment of the new manager (discussions already in train); decisions on players out and in; repaint the bogs at Goodison.

Michael Lynch
57
Posted 16/05/2018 at 16:54:37
Brent
Great news about the bogs. Have the club confirmed that on the OS?
Brent Stephens
58
Posted 16/05/2018 at 16:55:29
There's only ever cold water in the Walling household.
Michael Kenrick
59
Posted 16/05/2018 at 16:57:48
Phil, love your optimism, but it's the right thing to do.
Moshiri made appointments in good faith at the time. They turned out to be flawed.
He has now executed a mid-course correction to (hopefully) get us headed back on the right path. It may work; it may not. There are no guarantees in life... except death and taxes.
Brent Stephens
60
Posted 16/05/2018 at 16:57:49
Bog-repainting not yet officially announced, Michael. But a mate in the know told me (actually, he's a closet red).
David Barks
61
Posted 16/05/2018 at 16:58:20
Phil,
I honesty don't know where you get the notion that Koeman and Walsh were seen as the dream team. Koeman had plenty of doubters on here from the word go. And Walsh, it was pointed out, had never performed that role. Some people jumped to a conclusion that he would unearth a bunch of Mahrez and Vardy types, but many other pointed out that he actually wasn't in that role with Leicester.
With Brands, this has been his role and he's been very successful at it. He had a very good track record. And of course we would celebrate the removal of a failure with the hiring of someone who has been very good. Or should these pages be empty of all comments until it's proven right or wrong at the end of next season?
Jon Withey
62
Posted 16/05/2018 at 16:58:40
Moshiri can hardly be accused of being wishy washy - he's now sacked 3 managers and a DoF for not getting the result he wanted .This despite the cost and associated risk.
I wonder whether we will go through a couple more before he is satisfied. There are no guarantees the next one will be any better so probably.
Tony Everan
63
Posted 16/05/2018 at 17:00:16
Brent
I used to work with a lad that gambled on the horses. When he had a £50 win he would say fucking shite one more winner is all I needed for 5 ton. Grumble moan It always happens to me.
Phil Walling
64
Posted 16/05/2018 at 17:02:20
Write in again, Brent, when this mob (including the already signed Silva) have us in the top four !
Brent Stephens
65
Posted 16/05/2018 at 17:04:28
You must have some great mates, Tony!
Brent Stephens
66
Posted 16/05/2018 at 17:06:10
Phil, I actually see sense in your reservations. But after the season just ended, I prefer my chips with vinegar on them rather than piss.
John Pierce
67
Posted 16/05/2018 at 17:06:13
I really hope negotiations went like this.
Marcel you up for it laa?
Mmm.
Yes, but only if the lardcake is removed?
Deal.
Lev Vellene
68
Posted 16/05/2018 at 17:06:58
Look at it this way, when Moshiri came in, he had to get some advice regarding fitting appointments, since EFC was new to him. He wanted Koeman, and probably Walsh. Kenwright seems to still have had too much influence on player aquisitions.
Since then he (and Ryazantsev) will have seen the same things we all have seen, so I'm not surprised he's making his own decisions at last. He even admitted in an interview that he didn't really think those telephone calls were being recorded and meant for publication. I haven't heard any silly telephone "interviews" after that.
Alan Jones
69
Posted 16/05/2018 at 17:12:21
This site is becoming the home for Judean Liberation Front and seems like Michael Kenrick is applying to join Phil Walling and Darren Hinds. You can just imagine them in the pub " what did Everton ever do for us" someone says what about Dixie ah to many headed goals for my liking said Phil. And to many long balls says Darren. "what about Alex Young" Darren says why would you sign someone suffering from blistered feet. "What about Brian Labone" Darren says he wasnt very quick and I think he was a bit overweight.
And so on and so on, just so nice to have the fun boy 3 on this site.
I will probably get barred for a couple of days for this post. Its only a bit of fun boys remember fun.
Geoffrey Williams
70
Posted 16/05/2018 at 17:12:36
Deja vu?
Stephen Davies
71
Posted 16/05/2018 at 17:13:20
Walsh has now gone.
Him Allarduce Shakspeare Lee..still paying Koemans wages 10m for Martinez compo..thats a mighty fime amount weve payed out.
Michael Lynch
72
Posted 16/05/2018 at 17:14:31
By the way, has Steve Ferns okayed this appointment yet? I'm not getting excited until he's written a 27 paragraph post detailing all our DoF's stats, with quotes from every player who's worked under him, and preferably pictures of his shed.
Mike Gaynes
73
Posted 16/05/2018 at 17:19:00
Phil #55, we can always count on you. You're Eeyore, Grumpy and the Grinch all rolled into one!
The day we win the Cup you'll be predicting who will drop it.
Mike Oates
74
Posted 16/05/2018 at 17:19:36
As stated in the Key Steps article - appoint a new board, followed by Director of Football. Let him find the manager he wants - he has to find someone he knows who will deliver his plan.
He cannot let Moshiri or someone else choose the manager .

John Pierce
75
Posted 16/05/2018 at 17:29:21
How the fuck is Ferguson stills draining a wage?
But more seriously Brands must appoint the manager, or what's the point? His early quotes are he's excited to do things his way.
John Keating
76
Posted 16/05/2018 at 17:31:36
Three down. Still a few to go though.
Let's have a night off and recommence tomorrow.
Jason Broome
77
Posted 16/05/2018 at 17:34:29
Somebody light a match... We're now cooking with gas!

Tony Abrahams
78
Posted 16/05/2018 at 17:35:34
Very Good point Dave, but I'm fed up being glad that Everton, have got rid of another manager, and hope we can finally find a good one.
Give us a good manager, and I'm sure we will get what we all crave. It feels like a life-time since our club won anything, and that is exactly what it is for my two oldest kids.
The common denominator for me at least, is that they have never watched Everton, play under a really good manager. People say that Moyes, had his hands tied, but I was never convinced, and personally think that the way we were run under Kenwright, suited David, right into the ground?
Whoever we get needs time, so hopefully Moshiri's positive decisions can unite all of our club, but I'm convinced that we have got rid of all the toxicity at finch/farm first, before the whole club, can start pulling in the same direction.. please god...
Gerry Quinn
79
Posted 16/05/2018 at 17:39:51
Gaynesie - fucking hilarious - made my day, thanks, pal
William Cartwright
80
Posted 16/05/2018 at 17:42:58
Alan (69), Mike (73), You guys . . . . . You are what makes ToffeeWeb a bright spark in the darkest of times! There s ust too much happening now to take in at one time!
I have been sensing and commenting for some time now that big changes were coming but I expected them to pan out quite steadily during the coming weeks.
I have also been expressing respect and need for patience with Moshiri with the contractual wrangling that must go on behind the scenes. However, Mr. Moshiri has surprised me with the perfect timing and activity behind the scenes that must have been executed to perfection.
Forget Jim White, forget Ronald Koeman, forget Steve Walsh. The dice were rolled with interesting calls but the wrong numbers came up. Even forget Sam Alardyce; he was an insurance policy with a heavy premium. Nothing more. Next time / this time I am sensing, correction, I AM SEEING a real direction and purpose. I would like to See Silva because he seems the right edgy, but inspirational sort of guy with a lot of style. That is exactly what we need . . . . . . . An as Steve Ferns has pointed out many times, he has a good performance record and he will have learned a lot in the last couple of years instead of sailing along from winning position to winning position. I also respect that he has said nothing, absolutely nothing throughout the whole messy business in the media to rock the boat which cannot have been easy.
Keep the faith and C O Y B!!!
Andrew Boyer
81
Posted 16/05/2018 at 17:45:23
Brands will choose the manager, he didn't need to leave PSV and he's said he's got the chance to do things his way.
I find it all quite exciting for a change.
Jay Wood
[BRZ]
82
Posted 16/05/2018 at 17:46:34
As I said earlier, some long-term clear thinking, negotiations and planning have gone into preparing for this day. Only sad thing in the last 24 hours is the passing of a TRUE Everton legend, Ray Wilson.
If you look at the official club site, the rolling news stories have virtually pushed Sam's departure off the front page, whereas Steve Walsh gets a single one-line mention at the end of the Brands' story.
This smacks of old-school Soviet Orwellian-like manipulation of 'the story' and dialogue. Allardyce and Walsh - literally, yesterday's men at Goodison - have today been rapidly air-brushed out of even contemporary history. The focus is very much on the present with optimism for the future.
I'm impressed. And kinda like it!
Tony Dove
83
Posted 16/05/2018 at 17:47:46
Don't want to be a killjoy but Dutch football is very weak at the moment. Also our recent experiences with Dutch imports can hardly be called a raging success!
Dermot Byrne
84
Posted 16/05/2018 at 17:50:13
"Oh bollocks, I've won the Euromillions jackpot."
Guess who?
Brent Stephens
85
Posted 16/05/2018 at 17:50:40
Tony "Don't want to be a killjoy but Dutch football is very weak at the moment".
Do you mean the players they've got? If so, then Brands has contributed to weak Dutch clubs doing well?
Brent Stephens
86
Posted 16/05/2018 at 17:51:54
If it's you, Dermot, can I buy you a drink? If it's the other fella, I've got no hope.
Kunal Desai
87
Posted 16/05/2018 at 17:52:28
We are slowly working our way down to Ashley Williams and Morgan Schneiderlin...
Jerome Shields
88
Posted 16/05/2018 at 17:54:59
Brands probably insisted that Big Sam had to go. Brands will probably have a say regarding the Manager. It might not be Silva.
George McKane
89
Posted 16/05/2018 at 17:55:14
At Goodison now - with Granada Tv - live at 6.15 - all the fun of the fair.
Alasdair Mackay
90
Posted 16/05/2018 at 18:02:15
I refuse to get overly excited. It was similar to this last summer, with all the players being brought in.
They need to appoint a Manager we can get behind and ship out some of the playing squad that eating up the ridiculous wage bill.
Jimmy Hogan
91
Posted 16/05/2018 at 18:02:27
#prayforfatsamlittlesamwalshshakespeare
Brian Williams
92
Posted 16/05/2018 at 18:04:24
Phil Waling. Come on do us the "I doooon't belieeeeeeeeeeeeve it."
James Hopper
93
Posted 16/05/2018 at 18:05:21
Nothing but good news today!
The way I see it, Mr Moshiri and his team have had their dress rehearsal with Walsh and Koeman and it failed spectacularly, leading to a real low point in the club's history by having to appoint Sam Allardyce as a stopgap.
Now they've got to do it properly. A clean-out from top-to-bottom was needed and is being delivered. Assuming Silva comes in sharpish, there's a little matter of player recruitment this summer - and it's going to need to be significant lest all the planning leading to this week's announcement will count for nought.
Let the 'project' commence.
Steve Hogan
94
Posted 16/05/2018 at 18:05:57
After all this positive news today (and it is positive despite the negative tones of Uncle Phil), I'm a little disappointed that we have taken the soft and easy option of promoting from within for the new CEO role.
We could have scoured the globe for a dynamic football administrator, instead it seems the hand of Uncle Bill has had it's way.
I'm sure Denise B-B is very capable, but her recent CV which includes Regional Director of the Girl Guide organisation (I'm not kidding) will have Daniel Levy quaking in his boots over any potential player transfers.
If Denise has her way, we will become a charity with a football club tagged onto it.
James Hopper
95
Posted 16/05/2018 at 18:06:46
Tony #83 - On the contrary, Dutch teams have been pretty successful in Dutch domestic competitions for the past few years. 😝
Lennart Hylen
96
Posted 16/05/2018 at 18:11:37
Hopefully something good comes out of this upheaval. It looks like they have a plan. Getting Brands in and then he will be involved in recruiting a manager that he thinks he will be able to work with and who has the same football philosophy as he has. Interesting!

Brian Williams
97
Posted 16/05/2018 at 18:12:13
I wonder when we've appointed our new manager the club will decide to sell tapas at Goodison as well as those nuclear fission heated pies.
Mike Gaynes
98
Posted 16/05/2018 at 18:12:23
Jay #82, that's a purge for ya!
If Moshiri turns out to have just a teeny-tiny bit of Stalin in him, I'm not complaining either.
Dermot Byrne
99
Posted 16/05/2018 at 18:12:44
Steve H £94: if you don't know her, I can understand your conclusion. If you do, I am totally baffled. She is a smart cookie, no pushover in any way and the perception of our club will improve no end imho.
Dermot Byrne
100
Posted 16/05/2018 at 18:15:11
"It looks like they have a plan."
Amen
Pat Kelly
101
Posted 16/05/2018 at 18:20:02
A fresh start is always exciting. It was badly needed. Allardyce did what he was handsomely paid to do but was always going to be paid off end of season. There was no other option if Everton want to play entertaining football which is what the fans want. Walsh too was a busted flush. So onwards and upwards. Brands seems to be a proper professional and hopefully will keep the Club on the right track. An interesting close season to look forward to now the depression has lifted.
Brian Williams
102
Posted 16/05/2018 at 18:22:07
George just done his bit on Granada reports! Stuck it to Allardyce. :-)
anthony dove
103
Posted 16/05/2018 at 18:27:30
Brent, James@93 has the answer.
Colin Glassar
104
Posted 16/05/2018 at 18:34:51
Out with the new old, in with the new. Loving it. Kenwright next one out?
Tony Ball
105
Posted 16/05/2018 at 18:37:51
Since Martinez it has seemed to me that Everton have had a rule whereby the manager must have a heavier head than the last one Koeman > Unsworth > Allardyce. If we are still using this logic the only places you can go after Allardyce is Van Gaal or Vincente Del Bosque. I'd take Del Bosque.
Derek Knox
106
Posted 16/05/2018 at 18:40:52
While I welcome the arrival of Marcel Brands, I am equally surprised that Walsh has been dismissed so quickly.
By that, I mean, and did mention on another thread, that by sacking Walsh, Moshiri has made a major statement to the effect he has goofed, rather expensively, in the first place by bringing him in.
Although to a degree it is retrospective, as can be said for the Koeman and Allardyce appointments, it is still encouraging to us as fans that, hopefully, the correct moves are eventually being made.
I am still not convinced either that Silva is the right choice, and while we seem to be getting other business in order, it would be prudent just to wait a little longer to make sure it is the correct move for the Club.
Pat Kelly
107
Posted 16/05/2018 at 18:43:28
Tony #105 then it has to be Rooney, the biggest head of all !

Lee Whitehead
108
Posted 16/05/2018 at 18:43:37
Best news of the day – "That fat little kopite twat has been fired."
COYB!!!!!!!!!!!!
Paul Smith
109
Posted 16/05/2018 at 18:46:20
Has big Dunc been lodged yet ?
Stuart Bellamy
110
Posted 16/05/2018 at 18:47:37
Wow, what a day. Thank fuck Sam has gone, I feel so much better. As others have said this has clearly been in the planning for quite some time. For me this is textbook performance management. Hire some people to do the job, try them out, see how it goes and if they don't perform get rid at the most appropriate opportunity and appoint some new people who you think will do a better job. You need to be ruthless in this game and I think Moshiri is doing that.
Paul Hughes
111
Posted 16/05/2018 at 18:52:54
The sluice gates have been opened and the muck is being cleared out of the stables. Still a couple of stubborn bits left in the corners though - Bill and Dunc.
Paul Smith
112
Posted 16/05/2018 at 18:54:14
M Lynch @72 give yourself a hearty TW affirmation for funniest post of the day...cracker!
Paul Tran
113
Posted 16/05/2018 at 18:55:23
I suspect that Brands, Fonseca, Silva and any other candidates are aware of each other's (possible) appointments and are happy.
I'd still like to see some concrete details about what Brand's role is before I get excited.
The way this has been swiftly executed so far gives me some confidence that this has all been thought through.
It's down to them all to deliver.
Clive Rogers
114
Posted 16/05/2018 at 18:55:51
Tony, #105, what about Shrek. Oops sorry Pat has already got there.
Jay Wood
[BRZ]
115
Posted 16/05/2018 at 19:02:07
Paul @ 113.
I'm thinking along the same lines.
The next manager is a key component in this well-planned and brutally executed purge.
All the soldiers were lined up well in advance of the last 24 hours.
It is illogical to think otherwise that we haven't also been in close negotiation with our preferred managerial target and that an appointment will quickly follow (as is paramount in this WC interrupted summer).
Neil Carter
116
Posted 16/05/2018 at 19:13:20
All happening now- new start we need.
Walsh had to take some of the responsibility for the nightmare transfers last summer.
Neil Carter
117
Posted 16/05/2018 at 19:15:46
Rooney to the US next please.
Time to stop sentimentality getting in the way of progress.
Steve Ferns
118
Posted 16/05/2018 at 19:16:37
Nice one Michael. Sadly others were educating me about Brands. Hopefully Mr Dols can give some in-depth insight.
Ben Collins
119
Posted 16/05/2018 at 19:19:44
I presume player recruitment can begin In earnest when the window opens as we have our DOF in place. After all in this model they go out and get the players and the manager makes do with what he is given? Thus proper due diligence can be given to the appointment of a manger with major input from Brands.

Anton Walsh
120
Posted 16/05/2018 at 19:20:28
Surely Ferguson will be kept well away from the first team if not the club. Also Jeffers and all the other jobs for the boys brigade. Keep Rhino though. Even Mark Higgins doing the stadium tours. Done a recent tour with my lad and at the end he asked people if they wanted a signed photo and believe me the silence was deafening. I got one out of feeling sorry for him. Recently found it stuffed under the passenger seat.
David Israel
121
Posted 16/05/2018 at 19:27:18
"All over again"?, Geoffrey #70
Paul Birmingham
122
Posted 16/05/2018 at 19:28:08
Hopefully fresh hope for the club and supporters and some stability and proper planning.
Let's see who becomes manager.. A noteable day, but very sad news about the passing of Ray Wilson.
It puts this all in perspective.
Brendan Fox
123
Posted 16/05/2018 at 19:32:31
Feeling Brand new today...
Christopher Nicholls
124
Posted 16/05/2018 at 19:32:41
Waiting for an announcement about Duncan in the Community!
As noted above, very impressed with the way the news is being flowed through the O/S. There appears to be a different hand on the tiller. Less misplaced sentimentality and more focus on the controlling the dialogue.
So far, steps appear to have more confidence and decisiveness, less of a compromise with Bill's old methods.
Brendan Fox
125
Posted 16/05/2018 at 19:36:52
All joking aside Mosh not hanging about with the P45 today, good to see decisive decision making, whether it will work remains to be seen but glad mistakes of the past have been corrected at the earliest opportunity. Hopefully the managerial appointment is made soon and it's a well thought out decision.
Paul Kossoff
126
Posted 16/05/2018 at 19:41:59
Please, no "good luck Walshy, all the best!" Another Fkg joker getting paid for fk all! Manager next please!
Here's hoping Brands can hatch a plan to get us in gear and racing ahead to the finish line. 😋
Tony Everan
127
Posted 16/05/2018 at 19:46:00
All this has been planned for weeks.
I wouldn't be surprised if Silva has been briefed too a while back so he can do some preliminary research.
Moshiri could be meeting him tomorrow and announcing tomorrow night or Friday?
Everything has been so ruthless and efficiently executed, the incoming manager will be part of it.
Alastair Donaldson
128
Posted 16/05/2018 at 19:56:22
Life's a journey with many bumps along the way, Moshiri isn't going to get everything right first or second time, the structure is about right it's the personnel that need rotating/changing/upgrading until the blend works.
I'm certainly not going to defend all Walsh's signings, but several will bear fruit longer term. Has anyone a baseline for a successful conversion rate on transfers..overall in the Prem how many players signed really deliver?
Anyhow, hopefully Brands will be more vocal and provide insight into the strategy, particularly for hirings and development of the U23s and youth teams which have to be nurtured and optimised..
We seem to grab all the pre-season highlights these days, let's hope headlines during next season are more positive!!

Lev Vellene
129
Posted 16/05/2018 at 19:57:54
OK. this is a very innocent question: Why is Duncan Ferguson so very bad?
I admit I hate the brown-nose he's done as needed, but is he killing EFC?
Is he a BAD character? Why?
Bill Watson
130
Posted 16/05/2018 at 20:00:06
Brent; a friend of a friend's brother-in-law told me that people "in the know," at Everton confirmed to him, over a few pints in The Ship and Mitre, that a three-year rolling bog painting 'project' is indeed in the offing for Goodison.
It's just waiting for Moshiri to appoint a bog painting manager after Steve Walsh, reluctantly, declined the role.
David Israel
131
Posted 16/05/2018 at 20:01:30
After the Brands announcement, I'm pretty sure the manager will not be Paulo Fonseca, as that will already have been settled between Moshiri and Brands, and Fonseca would not be talking to other clubs, as apparently he has with West Ham. So that probably means Silva, Watford complaint or no complaint. By the way, shouldn't we report that lot for playing Z-Cars?
Steavey Buckley
132
Posted 16/05/2018 at 20:10:03
Appointing the right manager is something Everton are not good at doing, since Moyes left for pastures greener.
Jamie Evans
133
Posted 16/05/2018 at 20:18:31
Welcome, Mr Brands. We've been expecting you. What fantastic hair.
Can you imagine if Marco Silva joins us as well? The place will be like a Vidal Sassoon advert.
Andy Crooks
134
Posted 16/05/2018 at 20:19:11
Lev, read about him. Read about his record and then wonder why our club pays him money. Shit, sorry (bites nails) big, terrifying, didn't play with a broken fingernail, Dunc. The purge will be complete when he is fucked off.
Tony Everan
135
Posted 16/05/2018 at 20:44:52
Sky reporting that Watford want 'up to' 8m for their belated claim on their sacked coach.
What's to say they wouldn't have had a downturn at some point in the season anyway? All clubs do .
They finished where most people and bookmakers expected them to (about 12th-16th).. So saying Silva's head was turned hasn't affected anything, they have had their expected season with their limited squad.
Appoint the best sports lawyers in the country to tell them to go away or we will sue them for defamation .
Chad Schofield
136
Posted 16/05/2018 at 20:50:27
Wasn't impressed with the "chase me, chase me stuff" he came out with at PSV. However, very pleased that announcement came so soon after confirmation that Allardyce has gone. Now, let's hope his replacement is announced soon and we don't have a long drawn out appointment.
Exciting times!
Tony Twist
137
Posted 16/05/2018 at 20:55:52
Well done Everton, nice to get Brands in but the talk of the looking for a new manager starts now is really disturbing. If it is true then Everton really are stupid, you decide on your next manager before getting rid of the one you have. It is vital to get the manager in, with his staff, asap even if the first teamers are on their hols and they only have the youngsters to work on.
Niall McIlhone
138
Posted 16/05/2018 at 21:03:17
Tony @105, that made me chuckle, however, I will trump your Del Bosque with .Garth Crooks! The man with a head roughly the same weight as the moon and roughly the same shape.
Brent Stephens
139
Posted 16/05/2018 at 21:06:58
Bill - so it IS true!
Kevin Tully
140
Posted 16/05/2018 at 21:11:16
Someone mentioned "The Godfather" before.
Since then, I haven't been able to stop thinking about Sammy Lee getting one in the eye as he's being given a massage by Steve Walsh at Finch Farm. Please make it stop.
John Hoggarth
141
Posted 16/05/2018 at 21:20:12
Lev @ 129. I've seen little evidence that Duncan was actually improving our players in training or even preparing them well for games; if anything I'd argue he had a negative impact there. But more importantly, his gesturing at at least two matches, to our supporters who had the temerity to object to the rubbish being served up, was despicable. Coming from a man adored by many Blues it was the end of the line for me.
Jack Convery
142
Posted 16/05/2018 at 21:29:38
Thank god Baldrick has landed and his cunning plan is at last being put into operation.
Today is a good day to smile !
Paul McCoy
143
Posted 16/05/2018 at 21:41:02
John (141) - What makes you say that? I remember seeing an interview where Lukaku was saying that Dunc was a great coach and had really improved his game.
Lev Vellene
144
Posted 16/05/2018 at 21:43:07
Andy, John, thank you!
That reminds me why I was always so annoyed with him. Never any consistency.
Jamie Crowley
145
Posted 16/05/2018 at 21:53:05
Jesus, Mary and Joseph this is all happening lightning fast.
I've been working, logged on at day's end for shits and giggles, and now we've hired Brands.
One thing you can not say is Moshri isn't decisive! A crap season and he makes changes stat.
I like it.
Roll on this New Everton!
Gordon White
146
Posted 16/05/2018 at 21:56:12
Next .
Ernie Baywood
147
Posted 16/05/2018 at 21:59:23
I was ok with putting up with Allardyce for 6 months if it was part of a greater plan. Unfortunately there was never any evidence of planning - we lurched from one decision to the next.
This now feels like the first stages of a plan. Board restructured, a proper DoF appointed, manager to hopefully come shortly. All planned in advance and executed quickly at the right time.
It might not work, but at least they're trying. That's the least I expect!
Simon Temme
148
Posted 16/05/2018 at 22:12:57
Nial#138
For me, Garth Crooks has always been Toad of Toad Hall, what with his little waistcoats etc.
I always imagine him indignantly jumping into his little red sports car, driving away from the BBC studio's.
Mike Doyle
149
Posted 16/05/2018 at 22:15:59
All we need now is...
1. New manager / coaching staff
2. The 3 new players (possibly not those that SA said he'd identified )
3. The return of Ken Buckley's match reports
... and we'll all be happy!
Soren Moyer
150
Posted 16/05/2018 at 22:20:33
OPERATION GOODISON CLEAN UP!!!
Kieran Kinsella
151
Posted 16/05/2018 at 23:16:07
John (#141), Paul (#143),
I saw Lukaku say that also. More recently, Tosun said the same thing.
Niall McIlhone
152
Posted 16/05/2018 at 23:32:26
Simon-#148: Crooks comes across as absurdly pompous, liked him as a player, but his TV pundit persona is quite comical. He frequently over analyses things, and perhaps he does own a little red sports car he drives off after appearances, only seeing a small aspect of his gigantic head in his rear view mirror! I must read Toad of Toad Hall again! Thanks for the image!
Anyway, welcome to Everton FC Marcel Brands. please bring us our dignity back, be brave, and please don't be drawn in to this nonsense of filtering news through Jim White. He's a cheap huckster and Mr Moshiri has been unwise to cahoot with Sky TV in any way. Please fuck them off. Yours Niall aged 60 and 1/2.
Martin Nicholls
153
Posted 16/05/2018 at 23:46:13
John#141 - spot on!
Dennis Stevens
154
Posted 16/05/2018 at 23:57:46
According to the Daily Hate, Brands is quoted thus: "'They want to change from the typical English model where the control and supervision is with the manager,' Brands told a press conference in Holland on Wednesday night. 'They now want continuity. Over the last few years they have changed (managers) too much; too many players come and go. Now they want a different set-up. I am not sure you can solve all the problems they have in one summer but there is a new structure. I am looking forward to the challenge.'"
Interesting times - at last!

Dean Cooper
155
Posted 17/05/2018 at 00:26:08
Did anyone else notice that Leipzig's coach terminated his contract today because he was "unhappy"?
Maybe Lookman's loan there was part of a big plan after all...
Dan Davies
156
Posted 17/05/2018 at 00:32:36
It's all happening fast and I like it. Let's hope the managerial appointment is as decisive.
The most important job in all of this reshuffle is the Manager. We have to get it right this time.
Let's get it done. The last thing we need is for this appointment to be dragged out like the Sigurdsson saga.
Show your muscle, Mr Moshiri – let's get somebody with a proven track record to push us into the top 4!

Bill Gienapp
157
Posted 17/05/2018 at 00:40:17
Can't say I'm going to miss Walsh's dopey Cheshire Cat grin.
Dan Davies
158
Posted 17/05/2018 at 00:50:08
Walsh only got the job as a stop gap because Moshiri couldn't land the man he really wanted.
Koeman got the gig because of what he supposedly did at Southampton but everybody knows Pochettino was responsible for that.
Where is he now? Where are Spurs? If Tottenham can do it so can we. We need a Manager to grab the bull by the balls!
Laurie Hartley
159
Posted 16/05/2018 at 04:07:45
Mike Doyle (#149) – Add Eugene Ruane to your list.
Phil – keep stirring the pot; we need your steadying influence – I know you bleed blue. Chaaaaaaaarge!
Anton Walsh
160
Posted 17/05/2018 at 08:31:24
If you're a new striker at the club and get asked about your coaching under the striking coach (big Dunk) what else are you going to say than how he's improving you. It's been Kenwright's insistence that he stays thus far. I think that may change.
David Midgley
162
Posted 17/05/2018 at 09:13:58
Jay Wood (#17).
Yes, Nicola Cortese. He would have been the walnut on top of the whip. I posted on another article on TW to Google Phillipe Coutinho / Southampton. Interestingly it was he who spotted Pochettino.
Dave Elliott
163
Posted 17/05/2018 at 11:29:29
Looks like Marcel Brands will have big say on our new manager. Whoever it is, he should get full backing from all supporters.
Steve Solomon
164
Posted 17/05/2018 at 14:53:53
If nothing else, the last few years have taught me not to get too excited about changes at Everton.
Up until now, it's been a case of 'meet the new boss, same as the old boss' 'but I get my knees and pray we don't get fooled again!'

Justin Doone
165
Posted 17/05/2018 at 16:55:34
Nothing before the 1st June! Ffs, we've already missed the out on Mancini but we continue to dither.
I don't think a DOF works unless quickly SUCCESSFUL. After that, it just becomes a tit for tat, I'm better than you, you're not doing your job very well relationship.
Obviously hope to be proved wrong.
Simeone would be great but very unlikely.
Get Emry or Ancelotti in that order ASAP before we lose out to our Premier League rivals.
We can't wait for the 1st June surely.
Michael Mcloughlin
166
Posted 17/05/2018 at 16:55:48
Nice one, Steve (#164),
We won't get fooled again. I like the appointment of Marcel Brands I think it's a definite step forward. Along with all the other board changes, it looks as though the club is moving forward with a good feel of positivity. It actually looked is as though someone knows what they are doing.
The next choice is new manager to compliment the other appointments and the blues should be well on their way. Really excited about the future.
Dave Abrahams
167
Posted 17/05/2018 at 23:38:24
Jay (#32), you are correct in asking questions about Mrs Barrett-Baxindale. I've been away for a few days and her appointment is the only dampener on the rest of the news happening at Goodison Park...
I mean, she runs and has improved a local charity, EitC, but how does that give her the leg up to CEO? What does she know about the thing that matters: football???
I'd be having another look at that appointment if I was you, Mr Moshiri.
David Midgley
168
Posted 18/05/2018 at 07:58:48
Kevin (#20).
He wasn't the right calibre.
Nicholas Ryan
169
Posted 18/05/2018 at 12:45:33
If Brands is a Dutchman, how come he appears to be Michael Portillo's twin brother!
Tony Everan
170
Posted 18/05/2018 at 16:43:47
Nicholas.
Harrison Ford.
About 40 years ago when he was 50.
Mike Andrews
171
Posted 19/05/2018 at 17:39:48
Just read an extract of an interview with Zyech that he did with an Ajax fan magazine (quoted on a Roma fan site), saying he is ready to leave Ajax this summer. Maybe one for Mr Brands? I know that would excite Sam Hoare, who has been extolling his virtues for some time.
Mike Andrews
172
Posted 19/05/2018 at 17:42:16
If he comes I'll really have to learn how to spell his name correctly. Me Ziyech, my apologies.
Fran Mitchell
173
Posted 19/05/2018 at 17:50:42
Sell Bolasie, sign Ziyech, sounds good to me. Lookman, Ziyech and another fast striker (shame Onyekuru isn't available yet) would be a great step forward, maybe that Brazilian from Watford.
They would make an exciting front 3, with Tosun and Calvert-Lewin offering options. (I hope the new manager can improve Calvert-Lewin.)
Add Your Comments
In order to post a comment, you need to be logged in as a registered user of the site.
Or Sign up as a ToffeeWeb Member — it's free, takes just a few minutes and will allow you to post your comments on articles and Talking Points submissions across the site.