Opinion
Modern Day Hard Men to Rival Big Dunc in his Prime
There's little room for proper hard men on modern day team sheets, but there are still a few out there for whom the red mist is tantamount to a comfort blanket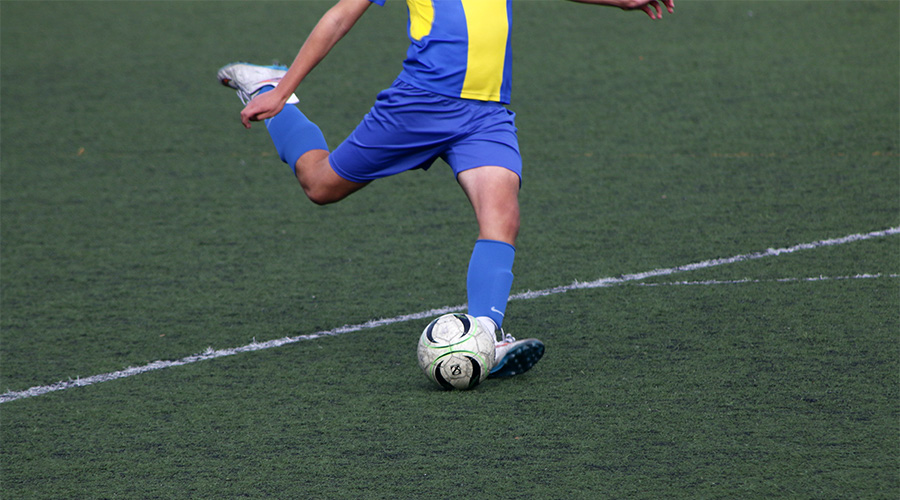 If these lads weren't kicking a ball then only god knows what else they'd be hoofing!
When English football was more about crunching tackles and screaming "if in doubt, put it out" at your full back when the nearest opposition player was 20 yards away, hard man were needed. These enforcers usually roamed midfield and defensive positions up and down the land, on the lookout for an opportunity to snap a nippy winger in half or punish a step-over with an eight-stud salute.
Among the best were Vinnie Jones, Julian Dicks and Roy Keane. However, always willing to buck a trend, Everton's iconic tough guy was a towering striker by the name of Duncan Ferguson, a man so hard he could stare down a brick wall, and win. A man who once caught two men robbing his house and waved them off as they left in an ambulance.
No modern player will ever live up to the flagrant thuggery of those heady years, with modern referees preferring to preside over free flowing football on a slick-carpet-of-a-pitch rather than a full-scale brawl on a cow field. There's little room for proper hard men on modern day team sheets, but there are still a few out there for whom the red mist is tantamount to a comfort blanket.
Scott Brown
You would think playing in a team that's almost guaranteed to win the league every year would have softened this Celtic midfielder over the years, smoothing the edges of a volatile character more suited to being a casino doorman that a professional athlete. Alas, there is no taming Scott Brown; the sort of throwback Sunday league footballer who was accidentally gifted the talent to mix at the highest levels of the sport. Anyone willing to gamble their life and career in a 50/50 challenge with Brown has come off second best.
This was typified in 2018, when having been mercilessly hacked multiple times by Aberdeen players, Brown rose from the floor to seemingly revel in the pain, earning a freekick for his team and beating his swollen chest like a caveman who eats raw meat for breakfast. Needless to say, yet another chapter was written in the veritable tome that is the story of Brown's Celtic midfield tenure.
When retirement from the Scottish Premier League does eventually catch up to Brown, Glasgow's clubs and casinos will be lining up to give him a bonus incentivised contract, which should provide this hard man with all the job satisfaction he needs after leaving Celtic Park. Afterall, who would try to cheat the house when Brown is glaring at them as well as the casino's high tech wizardry?
Sead Kolasinac
Hard man reputations do not solely rest on how tough a player is on the pitch but also how they carry themselves off it. A case in point is Arsenal's Sead Kolasinac, who has gone some way to filling the boots of those rugged legends who went before him, like Patrick Vieira and Ray Parlour.
Kolasinac is the sort of man you revel at having on your own team and hate playing against, as two car jackers discovered to their own cost in the summer of 2019 when they tried to rob the Bosnian left-back and his teammate Mesut Ozil at knife point. CCTV cameras captured the moment Kolasinac marched straight towards the glinting blades and started throwing punches at the masked attackers, saving Ozil from what could have been a deadly assault. Like Big Dunc, Kolasinac is the kind of person you want by your side when all hell breaks loose.
Zlatan Ibrahimović
He may have crafted a unique alter ego that borders on the absurd, but there's no taking away from the fact that Zlatan is hard. When other modern-day forwards are rolling around trying to con the ref into brandishing a card, Zlatan stays upright on his tree trunks for legs, usually opting to give the mere mortal nipping at his ankles nothing but a death stare. His attitude stems from a tough upbringing spent on an icy Malmö council estate, and the constant mockery and jealousy he endured as he rose through the ranks at Malmö FF and Ajax, before heading to Serie A to make his fortune.
Nigel de Jong
Dutch football teams are usually known for their free-flowing version of the beautiful game, threading intricate passes and carving out wonderfully crafted goals. But there is always one diamond in the rough, the black sheep who now and again lowers its head and butts the opposition right where it hurts. For the Oranje, Nigel de Jong is that man.
The tackle he committed on Xabi Alonso in the 2010 World Cup will go down in history as one of the worst tackles ever to escape the punishment of a red card, with only Howard Webb comfortable with the Dutchman launching a dropkick – worthy of a WWE wrestling ring – straight into the Spaniard's ribcage, as the ball sailed harmlessly by, a couple of metres away from the aggravated assault that was taking place below. De Jong now plies his trade in Qatar, where a blind eye is turned to his roughhouse tactics.
The Pundits
These days when you turn on the TV to watch a bit of footy, you're more likely to see a bonafide hardman or two on punditry duty rather than down below lacing their boots. For some reason, the hired muscle of yesteryear has found its way into television studios to endow the public with their unique insight. It's unclear if this is a conscious retirement plan driven by the PFA, who know that launching two footed tackles and verbal tirades are niche skills that may not be appreciated in other workplaces, but whose sentiment appears to be enjoyed by viewers of sports channels.
When he's not gobbing out of his car window, amateur boxer turned defensive rottweiler, Jamie Carragher, spends most weekends biting chunks out of Gary Neville. Meanwhile, Roy Keane and Graeme Souness hold weekly stare downs in the Sky studios, and Robbie Savage consistently makes comments that are almost as antagonistic as his malicious late tackles were back in the day.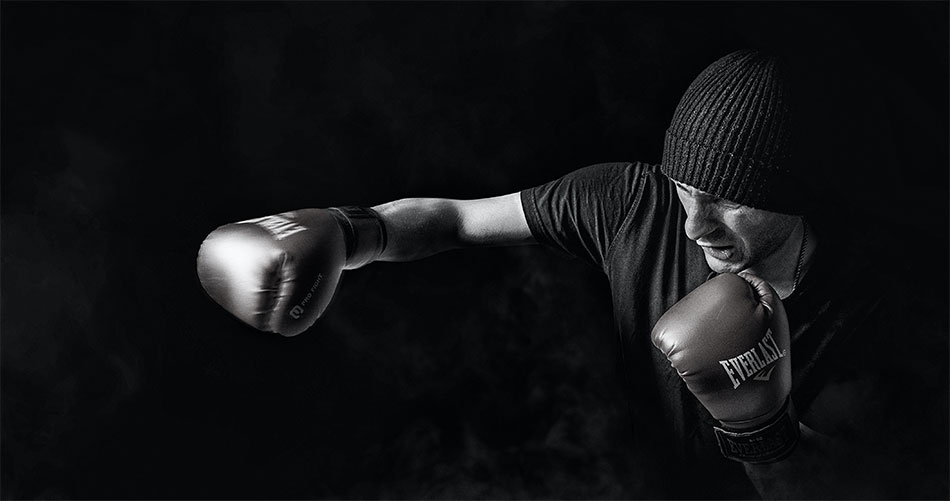 Jamie Carragher honed his hard man credentials in the squared circles found on some of Liverpool's darkest sinkhole estates.
---
---
---
© ToffeeWeb