Is Lampard the Solution to Everton's Problems?
by

Comments [Jump to last]
| 19/04/2022
Believe it or not, yes. Frank Lampard is well suited to solve many of Everton's problems because he boasts most of the characteristics that a good manager should have. For example, he has managed to achieve so much as a player, which should show him as an inspirational figure to his players. He has been managed very well whilst at Derby County Football Club and even with Chelsea. This will be of great benefit since he will understand the importance of communication and man management at the top level of professional football.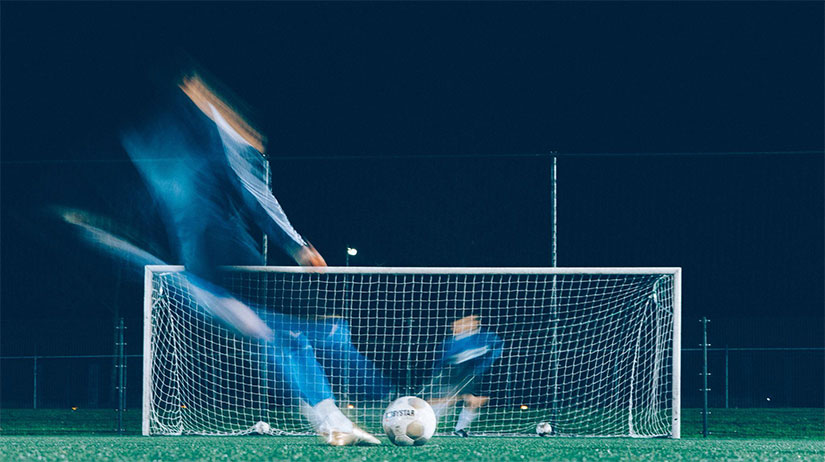 Unsplash
All About Everton FC
Everton Football Club, also known as the Toffees or the Blues, is a professional football club in Liverpool that has been active since 1878. They were founded as St. Domingo FC and changed their name to Everton FC a year later in 1879 after a dispute with another club forced them to move from their original location on Anfield Road. Everton has been a sturdy team which makes predicting outcomes less risky. If you want to predict scores for Everton, you can always rely on Pick6 - Predict Correct Scores to hit the jackpot.
They play in the Premier League however have never won it. However, they have won the league title 9 times, the FA Cup five times, the UEFA Cup Winners' Cup once, and the Charity Shield 9 times.
Article continues below video content
In addition to their historical success, Everton has produced many notable players throughout its history—most notably one of England's all-time leading goal scorers Wayne Rooney. Other players from Everton who have played for England's national team include Michael Keane, Phil Jagielka, Leighton Baines, Michael Ball, John Stones and Ross Barkley.
Lampard Is A Legend
Frank Lampard has been a beloved player for many years, and now he has become a beloved manager of Everton FC. There is no doubt that Frank Lampard is a legend. Before he came to Everton FC, he was already a legend in football circles. He spent 13 years at Chelsea and became the club's highest scorer with 211 goals. He also won 3 Premier League titles, 4 FA Cup titles, 2 League Cup titles, 1 Europa League title, and 1 Champions League title during his time there. After his time at Chelsea ended, he played for Manchester City before retiring in 2017 to become head coach at Derby County Football Club.
Now he is back in the Premier League as manager of Everton FC. His new team has had a decent start to the season with a few hiccups. In fact, until their last game against Manchester United, Everton had lost three out of their four games. They are on the brink of relegation, and the last win against Manchester United may turn their season around.
What Lampard Brings To Everton?
Many people know that Chelsea legend Lampard is the new manager of Everton. But some of us are asking: why would he pick Everton? Of course, there are many reasons why Lampard makes an excellent fit for Everton as a manager.
First, Lampard has been very successful at Derby County as their manager, leading them to two playoff appearances in two seasons before being hired by Chelsea. He led Derby County to the Championship playoffs with an average team age of 25 years. This speaks volumes about his ability to motivate young players and get them to play at their best level possible while also improving team chemistry between teammates.
What Is Lampard's Managerial Style?
Lampard has earned the reputation of being a calm, rational manager who generally makes considered, level-headed decisions. His managerial style has been described as "calculated." He's known to be diligent and focused on achieving team goals.
Lampard's managerial style is player-focused and holistic, with a clear emphasis on the club's culture and individual players' roles. Lampard believes that the game has changed and that players and managers need to adapt to the new style of play, which emphasizes technical and tactical skills (as well as physicality).
He builds his teams around the strengths of his players and prides himself on understanding each of his players' skill sets. He aims to put players in positions where they can do what they do best while still encouraging them to try new things.
Final Thoughts
Lampard is a well-known figure and is one of the managers with the best odds of helping Everton avoid the drop. While the start under Lampard may not have been strong, Lampard will call upon his experience to pull the team through.

Return to Talking Points index : Add your Comments »
---
---
---
© ToffeeWeb

<! -- /articleBody -->