Skip to Main Content
Venue:
Goodison Park, Liverpool
Premier League
Sunday 17 October 2010; 1:30pm
Cahill (34') Arteta (49')

The media hoo-hah following Liverpool's ownership embarrassments continued with the appearence of John Henry representing new owners NESV.
Fellaini and Pienaar missing but Jagielka recovered from his international injury. Frr-kick, hoof ball and head tennis in the first minute, Liverpool eventually getting plenty of time on the ball. Carragher bringing down Yak was the first meanigful free-kick, Everton, having lost the toss, attacking the Gwladys, Osman winning the first corner.. Poor late trip by Arteta on Lucas earned him a lecture.
A goood move saw Yakubu cleverly win a dangerous free-kick off Skrtel on 10 mins, but Arteta could only hit it off the wall, however Baines got the ball back in but Jagielka with a clear chance leathered it over the bar. All the pressure from Everton in the first 15, Distin getting in an excellent attempt on the turn. Gerrad clipped Arteta but screams for a yellow card were ignored as it nicely upped the crowd angst. Everton making Liverpool look poor, they had not come close to Tim Howard with 18 mins gone when Rodriguez slid in late on Baines and won the first yellow off Howard Webb.
Liverpool's first spell of possession led to nothing but Torres got a header that Howard had to tip over the bar on the end of a cross from Cole. Everton pushed back but could not make possession count. Hoever, Yakubu went on a laboured run that was bloocked but Cahill got the ball back to him but his shot on target was as ever just far too weak.
Cahill got booked late for a kick out at Gerrard that Webb kept in mind for three minutes, that made the crowd livid with raw anger. Liverpool were resisting the almost constant Everton pressure. Merrellies was next in the book on the half-hour, tangling with Yakubu. But a fantastic run to the byeline by Coleman changed the game, when he clipped the ball back off Skrtel to Cahill who smashed it first time into the top corner of the net, an excellent goal!
Osman tried to repat the Coleman trick but only won a corner as he limped away from Skrtel's challenge. Arteta's corners were defended away but Osman stopped proceedings for treatment and Liverpool weathered another storm of urgent Everton attacking that did not produce a clear chance. When Liverpool did attack, they looked thankfully nervous and out of sorts.
A good first half performance by Everton, who had carried the game to Liverpool in the required manner and well dominated proceedings, creating and taking the best chance but with the luck that has been absent so far this season, they could have scored from three other chances. Bilyaletdinov replaced the injured Osman for the second half.
Rodriguez got an early strike straight at Howard as the Reds looked to respond. Bily's first touch won a corner that Baines put in well, and it was headed clear by that Greek twat straight to Mikel Arteta who stuck the ball perfectly with fearsome power straight past Reina and into the net in fantastic style. Exceellent stuff! The crowd went suitable wild... John Henry looked suitably glum.
Some great work down the right was spoilt by an awwful cross from Neville as Goodison rocked and rolled with merriment. A great ball from Heitinga to Bily wide left looked to create something but the Yak's airshot on a perfect cross was hopeless. Gerrard's corner, thankfully, was far worse as Liverpool looked a beaten side. But Everton were now vsibly backing off, dangerously allowing the reds more and more time on the ball... although they were thankfully kept well away from the goal by very effective defending from the likes of Jagielka and particularly Distin.
On the hour... time for Beckford to make his mark? No, said Moyes, who would wait a little longer, Yakubu playing well but not scoring, and Arteta looking to be the one to go off. But Heitinga went down with a calf strain and Hibbert replaced him on 72 mins after Ngog came on for Liverpool. What we have, we hold. No putting the Reds to the sword. Arteta started limping badly and Beckford did finally come on in his place. 4-4-2?!?! At home! Astounding!
Beckford got a very unfair yellow on almost his first touch, presumably for a tackle on Skrtel from behind despite effectively winning the ball. He then put the ball in the net after the whistle had gone. Skrtel then clipped Beckford's ankle in the area but nothing from Webb as the game moved into the last crucial 10 mins. Beckford was a clumsy, unpolished handful, getting right on Skrtel but with no end product.
But Everrton were now defending with some desparation, the ball repeatedly coming back from every clearnace as they lurched on the backfoot. Beckford relived the pressure, winning a corner after more great play from Yakubu. Liverpool broke from the Everton corner but a chance for Gerrard was pleasingly driven well wide as the Eveonians sensed a perfect victory over the Dark Side for their new owners to contemplate. Torres got in a good shot but Howard saved it very well to keep his precious clean sheet.
Skrtel came through on Beckford, giving more respite but a bizarre free-kick form Cahill was totally wasted as he played it deep into touch, rugby-style, near teh corner flag and Liverpool attacked again. Cahill stole the ball off Gerrad beautifully and it eventually got out to Beckford for his moment of glory... but he fluffed it badly, lashing wide with an early shot when he had to put it on target with only Reina to beat.
More somewhat desparate defending punctuated the final 4 added minutes, incuding another great interception by Distin. Yet the Liverpool shots kept coming in from Torres and Moreilles... and as each one missed the Gwladys Street goal, the Blue cheers got louder and louder until Webb blew the final whistle and the dirty red twats slinked away... totally defeated.
NICE!
Match Preview
Very few people would have expected Everton to be a place off the relegation places by this stage of the season, but surely no one could have conceived of Liverpool being one place below them by the time the first Merseyside derby of the season rolled around.
It's rare for the Blues to go into any derby above the Reds in the table let alone sitting in the bottom three, and yet that is where they and their new manager, Roy Hodgson, find themselves ahead of this Sunday's tussle at Goodison Park.
In many ways, the game comes a weekend too late for Everton — a week ago, Liverpool were a source of national amusement, their chaos at Board level playing out like a soap opera of obstinate owners, court injunctions, circling creditors and high-profile suitors. Now, of course, the successful takeover by New England Sports Ventures has got the Dark Side crowing again, convinced they've solved all their problems... while the penny-pinching this side of Stanley Park looks destined to continue.
Psychology plays a big role in local derbies but, while the Blues should have the confidence from their superior league position and that first Premier League win of the season at Birmingham two weeks ago to go into this one with their tails up, it's again injuries to key players that are uppermost in the mind.
Jack Rodwell was already out but has now been joined on the sidelines this month by Steven Pienaar, Phil Jagielka and Marouane Fellaini, the latter two picking up injuries on international duty. Young Ross Barkley, an unused sub in recent games, joined them on the sidelines after creully sustaining a double break in one leg, colliding accidentally with a team-mate while playing for England Under-19s, and will now be a log way off nmaking that much anticipated debut for Everton's senoior side in midfield. Hitherto spoiled for choice in midfield, that leaves Moyes with some decisions to make regarding his starting XI for the derby.
John Heitinga, a natural replacement for either Jagielka or Fellaini will probably be asked to play in central defence and Phil Neville is the likely man for the central midfield holding role. Leon Osman is expected to again play on the left flank in Pienaar's absence, with Seamus Coleman continuing in right midfield and Tony Hibbert coming in at right back.
Up front, Louis Saha has returned to training but is unlikely to be ready for first-team action, making Yakubu the automatic choice to lead the line ahead of Tim Cahill "in the hole"..
Liverpool have Fernando Torres apparently fit, though the hope is that his lack of sharpness will blunt his threat, but Dirk Kuyt, a player who seems to revel in the derby atmosphere, is out with a twisted ankle.
The all-Mersey clash has become particularly nasty in recent seasons, with February's derby at Anfield perhaps topping them all — that ugly clash between Fellaini and Kyrgiakos leaving the Belgian needing surgery to correct a badly injured ankle. The fact that Felli won't be playing is probably a good thing given that he has lapsed into some of his less advisable habits this season... probably a red card waiting to happen in a game like this.
Hopefully the general tone will be a little less hostile and football can try and take centre-stage, though one doesn't hold out much hope. The best you can hope for is that all the players make it out in one piece and the Blues can grind out a win to earn bragging rights for the next few months.
* Unfortunately, we cannot control other sites' content policies and therefore cannot guarantee that links to external reports will remain active.
EVERTON (4-5-1)
Howard
Neville
Jagielka
Distin
Baines
Coleman
Heitinga (72' Hibbert)
Arteta (74' Beckford
Osman (46' Bilyaletdinov)
Cahill
Yakubu
Subs not used
Mucha
Mustafi
Gueye
Baxter
Unavailable
Fellaini (injured)
Barkley (injured)
Pienaar (injured)
Anichebe (injured)
Rodwell (injured)
Saha (injured)
Vaughan (loan)
Yobo (loan)
LIVERPOOL (4-4-2)
Reina
Konchesky
Kyrgiakos
Carragher
Skrtel
Meireles
Gerrard
Cole (79' Babel)
Maxi
(84' Jovanovic)
Lucas (71' Ngog)
Torres
Subs not used
Jones
Aurelio
Kelly
Spearing
Premier League Scores
Saturday
Arsenal
2-1
Birmingham
Aston Villa
0-0
Chelsea
Bolton
2-1
Stoke
Fulham
1-2
Tottenham
Man Utd
2-2
West Brom
Newcastle
2-2
Wigan
Wolves
1-1
West Ham
Sunday
Everton
2-0
Liverpool
Blackpool
2-3
Man City
Monday
Blackburn
0-0
Sunderland
| | Team | Pts |
| --- | --- | --- |
| 1 | Chelsea | 19 |
| 2 | Manchester City | 17 |
| 3 | Arsenal | 14 |
| 4 | Manchester United | 14 |
| 5 | Tottenham Hotspur | 14 |
| 6 | West Brom | 12 |
| 7 | Bolton Wanderers | 11 |
| 8 | Aston Villa | 11 |
| 9 | Stoke City | 10 |
| 10 | Blackpool | 10 |
| 11 | Everton | 9 |
| 12 | Fulham | 9 |
| 13 | Sunderland | 9 |
| 14 | Blackburn Rovers | 9 |
| 15 | Wigan Athletic | 9 |
| 16 | Newcastle United | 8 |
| 17 | Birmingham City | 7 |
| 18 | Wolverhampton Wanderers | 6 |
| 19 | Liverpool | 6 |
| 20 | West Ham United | 6 |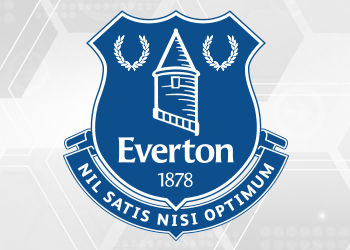 ---
Bet on Everton and get a deposit bonus with bet365 at TheFreeBetGuide.com
---