Skip to Main Content
Venue: Etihad Stadium, Melbourne
Pre-Season Tour
Wednesday 14 July; 7:30pm
Rodwell (23'), Saha (57')
Attendance: 19,261
Referee: Matthew Breeze
Match Summary
Everton's second game of their 2010 Pre-Season Tour Down Under was against Melbourne Heart in the massive Etihad Stadium, with the roof closed. Again, in respect of a reasonably good crowd, David Moyes selected a reasonably strong side from the players available. That pool was reduced by one in the form of Mikel Arteta, who had been given time off to return home to Spain so he could get married.
Most players wore their listed Squad Numbers, except Turner (1) Baxter (9) and Jutkiewicz (22).
The Blues wasted a penalty in the second minute after Seamus Coleman had been fouled; however Louis Saha failed to convert yet again, firing lamely wide of the right hand post. Coleman was lively down the right wing, picking up a good pass from Anichebe to set up Leon Osman, who fluffed his lines. Magaye Gueye's shot was blocked away.
Coleman was at it again, running well down the right and putting in a great cross that was met well and finisede with aplomb by Jack Rodwell. Coleman did really well at right back throughout the game.

Hibbert was replaced by Tim Cahill to a great reception at half-time.
Louis Saha scored a nice second goal, a sweet clip with his left foot from the ede of the area after a nice layoff from.
Beckford's first move deserved a goal, he trapped a long ball well and turned bnicely, firing just wide of the right post. Turner was tested from distance by Kalmar. Beckford did well to beat the offside trap but his forced wide and his shot was weak.
Turner was handling all the shots sent his way as Melbourne benefitted from Everton's play being broken up by numerous second-half substitutions. Baxter took a free kick that he delivered poorly into the keeper's arms.
João Silva had trouble getting on into the game, which pretty much passed him by.
Babalg forced a great save after Jagielka slipped, then Distin came off for Shkodran "Donny" Mustafi.
* Unfortunately, we cannot control other sites' content policies and therefore cannot guarantee that links to external reports will remain active.
TEAM (4-4-2)
Bolton
Marrone
Colosimo
Beauchamp
Hamill (75' Taseki)
Hefferman
Skoko (46' Kalmar)
Terra (55 Ibrahim)
Worm (63' Babalj)
Behich (67' Zahra)
Sibon (Hoffman).
Subs not used
Babalj
Zois
Sarkies
Thompson
Srhoj
Tomic
EVERTON (4-5-1)
Turner
Coleman
Jagielka
Distin (84' Mustafi)
Hibbert (46' Cahill)
Rodwell
Gueye (46' Neville)
Osman (61' Silva)
Bilyaletdinov (73' Baxter)
Anichebe (72' Jutkeiwicz)
Saha (61' Beckford)
Subs not used
Baines
Vaughan
Unavailable
Arteta (Marital Leave)
Nash (Transferred)
Heitinga (World Cup)
Howard (World Cup)
Mucha (World Cup)
Yobo (World Cup)
Yakubu (World Cup)
Gosling (Released)
Fellaini (injured)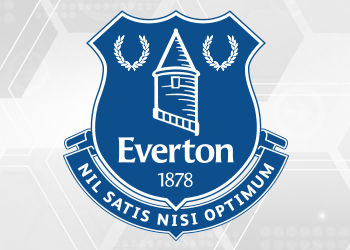 ---
Bet on Everton and get a deposit bonus with bet365 at TheFreeBetGuide.com
---