Skip to Main Content
Venue:
Goodison Park, Liverpool
Premier League
Sunday 22 January 2011; 3:00pm
Bilyaletdinov (77')
Fellaini (90' +1')
Spector (26')
Piquionne (84')
Match Report
A dramatic injury-time goal by Marouane Fellaini rescued a point for Everton and capped a thrilling finale to a game that encapsulated the frustrations and short-comings that have wrecked the campaign so far. The Blues needed to come from behind twice to deny a spirited West Ham side and yet, had Seamus Coleman not somehow side-footed over a yawning goal with seven minutes left, Everton might well have won their second successive home game instead of notching their 12th draw of the season. And fans would be discussing how an exciting comeback had really papered over some very worrying cracks.
The stirring win over Tottenham, the demolition of Scunthorpe and the creditable, if slightly disappointing, draw at Anfield seemed to have heralded a new dawn for the Blues but there was so much here today that dragged the memory back to the horror show that was the 4-1 home defeat to West Bromwich Albion at the end of November it was frightening.
The Hammers, berated for their 5-0 capitulation at Newcastle two weeks ago, looked anything but the Premier League's bottom side and were, at times in the first half, carving through the home defence with defence-splitting balls with alarming regularity. Only poor finishing, the inability of Frederick Piquionne and Zavon Hines to stay onside, and the width of Tim Howard's post prevented Everton going into the interval staring into a scoreline akin to that humiliation by WBA.
After booing them off at half time, the Goodison Park crowd spent much of the second half letting the players know that they did not want a repeat of that awful result, but they were forced to endure the now boringly familiar failings in the final third of the field until desperation in the closing stages finally yielded the breakthrough needed to salvage a point.
Moyes named an unchanged line-up from the one that had started the Merseyside derby on Sunday and, lest it not be forgotten, had performed in such a sub-par fashion in the first 45 minutes then, too. Louis Saha was passed fit but left on the bench to allow Victor Anichebe to start paying off that new five-year contract as Jermaine Beckford's strike partner. Leon Osman started in left midfield ahead of Diniyar Bilyaletdinov in the now permanent absence of Steven Pienaar.
A corner but in the first minute set the tone, though, conceded by Piquionne who was seemed to be omni-present until he was dismissed for a second yelllow card late on and wasted by Mikel Arteta whose perplexing loss of accuracy with that once deadly boot was so painfully in evidence today that you just wanted to pull your jumper over your head and hide every time he stepped up to the ball.
Six minutes in, Piquionne tried an ambitious shot from the corner of the Everton penalty area but flashed his shot wide before an episode of Keystone Cops played out in front of the Everton defence with Phil Neville and Fellaini giving the ball away cheaply in quick succession and setting up a chance for Mark Noble but he sent a dipping shot just over the bar when he really should have hit the target.
At the other end, there were a couple of half-chances for Beckford, the better of them when Arteta picked him out just inside the West Ham box and the striker atoned for poor ball control earlier in the half by taking it in stride before being denied by a combination of Tomkins and Rob Green before he could get his shot off.
Fellaini drove over the bar after great work by Osman, Sylvain Distin had a goalbound shot blocked and Coleman saw a promising surge into the box come to nothing when he stumbled with defenders closing in on him but there just weren't any clear-cut chances being created like that which ended up in the lap of Jonathan Spector after 25 minutes.
Noble split the Blues' defence with a perfectly-weighted ball in behind Coleman and Neville for Luis Boa Morte and when he cut the ball back towards the penalty spot, there was Spector coimpletely unmarked to ram the ball past Howard and give West Ham the lead. No one had tracked the midfielders run, least of Fellaini who had slowed to walking pace outside the area by the time Boa Morte and delivered the crucial assist.
Matters threatened to get a lot worse soon afterwards when a Distin giveaway allowed Piquionne to attempt a chip over Howard but the goalkeeper was able to make a comfortable catch. And seven minutes before the break, the Frenchman thought he'd doubled West Ham's lead when he met Spector's cross and headed goalwards, only to see the ball bounce off the inside of the post, roll across the face of goal and past the other post.
The discontent from the home crowd was now unmistakable and completely understandable. There was just no movement, no imagination and no discermible plan from Everton. On one occasion, Baines was left to take on two men to try and get a cross in because there were no Blue jerseys within 20 yards of him.
On another, Fellaini was in possession midway inside the opposition half just looking for someone to link up with but Osman, Arteta and Anichebe were all standing motionless on the 18 yard-line seemingly waiting for something to happen.
Osman eventually came out wide, lost a tackle in powder-puff fashion and seconds later, the ball was in Howard'sd net, though the "goal" was, thankfully, chalked off for offiside.
With the boos ringing in his ears as he took his team up the tunnel for half-time, Moyes decided to introduce Saha — it begged the quesiton why, if hee was deemed fit enough for the bench, was he not played from the start? — but, inexpicably, he hauled off arguably the one player with any natural movement in the form of Beckford.
Granted, little had worked for Beckford up to that point but he'd been a willing runner and had looked more likely to score than Anichebe whose performance deteriorated as the game wore on. In any case, the problem lay not with the strikers but with the almost non-existent service from midfield, with the quality of the final ball as bad as it's been at any time this season.
It was not helped by some poor performances all over the park. Heitinga had perhaps his worst game at centre half since he joined, Arteta started brightly enough but then lost his way, and Fellaini was mis-placing passes left, right and center. Coleman and Osman, while not playing badly, just weren't able to get anything working down either flank and the latter faded into virtual anonimity in the second half, somehow escaping the hook from Moyes.
Chances for the Blues were few and far between and by the hour mark they'd been out-shot eight to four by the visitors which prompted Moyes to withdraw Anichebe, replace him with Bilyaletdinov and — surprise! — push Fellaini up into the "Cahill" role for the final 20 minutes. On the face of it, it seemed a retrograde step that reeked of desperation, expecially because the Belgian had won just one header in the opposition area up to that point... and that was to rob Seamus Coleman of a free header at the back post from a deep Leighton Baines cross.
Initially, Moyes's latest change looked doomed from the start as West Ham found some life for the first time in the second half. Hines found space to volley just wide before Heitinga's latest giveaway went unpunished as Noble shot weakly at Howard while at the other end, Baines had caught Arteta's set-piece malaise and just could not get a corner past the first man — usually Piquionne — to save his life.
But the manager was vindicated to an extent with 13 minutes left when Fellaini finally found his jumping boots to head back across the box where Bilyaletdinov swiveled smoothly and fired past Green to level the game. The Russian had needed just nine minutes to show that, just like last season, when given the opportunity he can score goals.
Two minutes later, the comeback was almost complete when Coleman, having robbed Boa Morte on the edge of the area, arrowed a wonderful shot with his weaker left foot literally an inch past the post. It was agonisingly close but nothing compared to what would follow four minutes later.
Fellaini hid driven inside and laid the ball off to Osman who initially appeared to have let it get away from him with a poor first touch but he poked it through to Saha who, in one lightning quick motion, turned and fired off a snapshot that Green did well to parry but only into the path of Coleman. The Irishman just had to side-foot into the empty net but he somehow shinned it over before crumping to the turf in disbelief.
90 seconds later, West Ham had retaken the lead. When a corner wasn't cleared and the ball came back out to Wayne Bridge who had the freedom of Goodison out on the right flank, he had time to whip in a cross that Piquionne steered into the top corner before wheeling away in delight and jumping the advertising hoardings to bury himself in the traveling Hammers fans. Having been booked for an off-the-ball incident just a few minutes earlier, this transgression of FIFA's killjoy regulations naturally resulted in a sending off.
Whereupon Moyes threw Rodwell on for the unimpressive Neville and Everton mounted another sustained assault on the West Ham area. With the game ticking into injury time, Saha tried to recreate his heroics against Spurs with another terrific low show with his right foot but Green tipped it past the post for a late corner.
Though Baines again failed to beat the first man, the ball was crossed back in, Rodwell nodded it into Fellaini's path and, after chesting it forward, the big-haired midfielder turned and buried it into the West Ham goal to restore parity once more... and snatch a draw from the jaws of defeat.
Overall, this was a poor display and once that erased much of the optimism that had been fostered by the previous three results. It's hard to say whether the presence of Pienaar would have changed much because the South African was a party to many performances as frustrating as this this season. His departure, though, just intensifies the feeling that there is a general lack of quality about Everton, one that will not be addressed by Osman's fleeting moments of brilliance or perhaps the mercurial talents of Bilyaletdinov.
The Russian has been making a decent case for greater involvement in the side, though, in recent games and his goals return surely out-weighs the inconsistencies in his game, a problem that isn't going to get any better while he spends 75 minutes of every game on the bench.
Up front, it's also clear that when Saha is fit, he must partner Beckford. Anichebe hasn't shown nearly enough to warrant a regular starting place; he doesn't have Beckford's pace or movement or Saha's ability to turn a game with a moment of brilliance.
Ultimately, though, the macro problem lies in Moyes's chronically small transfer kitty and it's that lack of investment that, in combination with the manager's apparent inability to replicate the for of a year ago, that has really killed any chance of mounting a sustained challenge for the Champions League, both this season and for the foreseeable future.
Player Ratings: Howard 6, Neville 5 (Rodwell 6), Heitinga 5, Distin 7, Baines 6, Coleman 6, Arteta 6, Fellaini 6, Anichebe 6 (Bilyaletdinov 7), Beckford 5 (Saha 7)
Match Preview
Unbeaten in three games now since the dismal New Year's Day defeat at Stoke and with the goals flowing under a two-striker formation — the Blues have scored nine goals in those three matches — Everton welcome struggling West Ham to Goodison Park for the two club's second League meeting in a month following the 1-1 draw at Upton Park at the end of December.
Though they come into the game as the Premier League's bottom club, the Hammers are just six points behind Everton and have won only one game fewer than David Moyes's team, a statistic that says more about the Blues' poor season thus far than it does about a West Ham team that was expected by most to struggle this term.
With Steven Pienaar officially now gone, the task of replacing one of the team's most important and industrious players will be forefront in the manager's mind. The three most likely candidates, Diniyar Bilyaletdinov, Leon Osman and Magaye Gueye all come with their own pros and cons and while it was Osman who got the nod at Anfield last Sunday and managed something Pienaar somehow hadn't this season — a Premier League assist — there are many who feel that Bilyaletdinov would be the best man for job even though he has never looked like a natural winger.
The Russian himself publicly made his pitch this week but it remains to be seen whether Moyes's famous conservatism sees him opt for Ossie's experience over Bily's more mercurial talents.
With Tim Cahill still on international duty with Australia, Moyes has few choices but to play a team spearheaded by two strikers but it's unclear at the time of writing whether Louis Saha will be fit enough to play after missing the Merseyside derby. If not, it's likely that Victor Anichebe will partner Jermaine Beckford who, of course, notched his fifth goal in all competitions with the equaliser at Anfield bringing him level with Seamus Coleman as the team's second-top scorer.
Elsewhere in the side, Phil Jagielka is not expected to be fit so John Heitinga will continue in his natural position alongside the dependable Sylvain Distin.
Everton have a better a record against West Ham in the Premier League era than any other team but a measure of complacency might have contributed to the frustrating 2-2 draw in this fixture last season that prevented the Blues recording another league double over the East Londoners. Certainly, this is one of those must-win games in the context of keeping clear of the relegation zone and gaining ground on the European places, the first guaranteed one of which is some 11 points away.
* Unfortunately, we cannot control other sites' content policies and therefore cannot guarantee that links to external reports will remain active.
EVERTON (4-4-2)
Howard
Neville (86' Rodwell)
Heitinga
Distin
Baines
Coleman
Arteta
Fellaini :42'
Osman
Anichebe (68' Bilyaletdinov)
Beckford (46' Saha)
Subs not used
Gueye
Jagielka
Hibbert
Mucha
Unavailable
Pienaar (transfered)
Cahill (international duty)
Barclay (injured)
Wallace (loan)
Yakubu (loan)
Yobo (loan)
WEST HAM (4-4-2)
Green
Faubert
Bridge
Upson
Tomkins
Spector
Parker :31'
Noble
Boa Morte
Hines (81' Spears (90' Reid))
Piqiuonne :82' :85'
Subs not used
Boffin
Gabbidon
Barrera
McCarthy
Nouble
Premier League Scores
Saturday
Arsenal
3-0
Wigan
Aston Villa
1-0
Man City
Blackpool
1-2
Sunderland
Everton
2-2
West Ham
Fulham
2-0
Stoke City
Man United
5-0
Birmingham
Newcastle
1-1
Tottenham
Wolves
0-3
Liverpool
Sunday
Blackburn
2-0
West Brom
Monday
Bolton
0-4
Chelsea
| | Team | Pts |
| --- | --- | --- |
| 1 | Manchester United | 51 |
| 2 | Arsenal | 46 |
| 3 | Manchester City | 45 |
| 4 | Chelsea | 41 |
| 5 | Tottenham Hotspur | 38 |
| 6 | Sunderland | 37 |
| 7 | Blackburn Rovers | 31 |
| 8 | Newcastle United | 30 |
| 9 | Stoke | 30 |
| 10 | Bolton Wanderers | 30 |
| 11 | Liverpool | 29 |
| 12 | Blackpool | 28 |
| 13 | Aston Villa | 28 |
| 14 | Everton | 27 |
| 15 | Fulham | 26 |
| 16 | West Bromwich Albion | 25 |
| 17 | Birmingham City | 23 |
| 18 | Wigan Athletic | 22 |
| 19 | Wolverhampton Wanderers | 21 |
| 20 | West Ham United | 21 |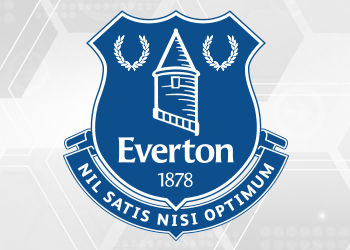 ---
Bet on Everton and get a deposit bonus with bet365 at TheFreeBetGuide.com
---