Billionaire Moshiri buys 49.9% stake in Everton
27/02/2016

415 Comments [Jump to last]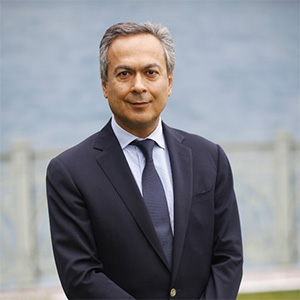 Iranian-born businessman Farhad Moshiri has become Everton's largest shareholder with a 49.9% stake in the club
Iranian-born businessman Farhad Moshiri has become Everton's largest shareholder the club have announced.
Everton have confirmed that, pending Premier League approval, Moshiri has acquired a 49.9% position that makes him the club's largest stakeholder and while it does not give him de jure control overall, it effectively amounts to a takeover given the superior position it would afford him in the boardroom.
American-based leisure tycoon Robert Earl has reportedly sold his 23% stake in Everton while Jon Woods and Bill Kenwright have reduced their own holdings from 26% and 19% respectively to usher in Morshiri as the club's biggest shareholder.
The news follows a flurry of speculation last night regarding the future of the club that began with an exclusive claim by MailOnline that mystery a Middle Eastern buyer was on the verge of completing a takeover at Goodison Park.
The Telegraph, with a number of other media outlets including the BBC following suit, this morning named Moshiri as the man behind a £200m takeover bid for 75% control of the club – the funds coming from the sale of his 15% interest in the Gunners to his long-time business partner Alisher Usmanov which was completed yesterday – but the actual deal, while smaller in structure, nevertheless gives him de facto control.
It also leaves Bill Kenwright as Chairman at Goodison, something that insiders suggest was an important factor for him and which may have been one reason why the investment proposal from the US consortium led by John Jay Moores and Charles Noell failed to come to fruition.
It has not yet been confirmed how much Moshiri has paid for his shareholding – there are reports from Sky Sports sources it's an investment worth £85m which values the club at £175m with promises to invest in the squad and address the stadium issue while rumours elsewhere suggest that he paid just £30m on the proviso that Morshiri ploughs money into addressing the stadium issue – but it does see Earl ending his decade-long association with Everton.
In a statement on the official website, Kenwright said of the news: "After an exhaustive search I believe we have found the perfect partner to take the Club forward. I have got to know Farhad well over the last 18 months and his football knowledge, financial wherewithal and True Blue spirit have convinced me that he is the right man to support Everton."
Moshiri, meanwhile, said: "I am delighted to take this opportunity to become a shareholder in Everton, with its rich heritage as one of Europe's leading football clubs. There has never been a more level playing field in the Premier League than now. Bill Kenwright has taught me what it means to be an Evertonian and I look forward with excitement to working with him to help deliver success for Everton in the future."
Iranian by birth but a British passport holder who now resides in Monaco, Moshiri, 60, is believed to be worth £1.3bn. A chartered accountant by profession, he made the bulk of his fortune through strategic investments in steel and energy companies in the United Kingdom and Russia. In addition, he also owns 5% of Usmanov's Mettalloinvest holding.
He bought into Arsenal alongside Usmanov under the banner of Red & White holdings and it's believed that Kenwright's close relationship with David Dein at the Emirates helped grease the wheels for Moshiri's investment.
Speculation that Moores and Noell would become Everton's new owners had receded after their period of exclusivity passed at the start of the month.
---
Reader Comments (415)
Note: the following content is not moderated or vetted by the site owners at the time of submission. Comments are the responsibility of the poster. Disclaimer
Daniel Joseph
1
Posted 27/02/2016 at 15:47:44
Why do I favour this to the American bid? I have no idea?
Paul Columb
3
Posted 27/02/2016 at 15:55:16
McNulty on BBC posted this within the hour. Might have legs.

This takeover talk is doing my head in though and 'imminent' in Everton's case should be redefined as anytime between this afternoon and 2025.
Dave Roberts
5
Posted 27/02/2016 at 15:57:57
I'm getting a bit weary of this. Just let what is going to be done be done quickly. I just wanna watch the footy.
Joe O'Brien
7
Posted 27/02/2016 at 15:59:24
Does he have to study the books for another 6 weeks like the Yanks? He does sound better than the other lot but I refuse to get excited until it happens. I know I'll fail and keep looking at NewsNowEverton every 5 mins.
Terry Aylward
8
Posted 27/02/2016 at 16:06:01
Sad to think that 15 per cent of Arsenal's shares can buy 75 per cent of Everton.
Dave Kelly
10
Posted 27/02/2016 at 16:09:11
Exciting times...but we've heard all this several times and nothing ever seems to happen. If it does, hope he's got more clout than Liverpool's owners. And I hope he uses it quite quickly and sorts out the stadium issue.
Will Dunleavy
11
Posted 27/02/2016 at 16:09:24
Based in Britain (albeit partly), track record in the Premier League and deep pockets. Tentatively optimistic ...
Peter McCann
12
Posted 27/02/2016 at 16:14:07
If it is true, who will hold the other 25% and why?
Gary Reeves
13
Posted 27/02/2016 at 16:17:12
Alan (#2),
Don't know where to start with that one, mate!
Raymond Fox
14
Posted 27/02/2016 at 16:26:47
When is news, not news? I hope something happens soon its becoming a pain.
The Americans have backed out, what did they not like! that's if its true they have backed out, who knows.
If we are asking 𧶀m for the club, that looks cheap to me, what with the tv money and the value of the players we now have.
Jay Harris
15
Posted 27/02/2016 at 16:36:55
Raymond it is rumored that the Americans did not want Kenwright involved in any capacity while this guy is amenable to it.

How true that is, I don't know.

Brin Williams
16
Posted 27/02/2016 at 16:37:59
Hurrah the man's an accountant – let's hope he gets to the bottom of this 'Other Operating Costs' matter.
So now we know the identity of that Gooner fan who came on TW last week saying what a wonderful club Everton was!!!
He must have been a messenger of the gods!
Raymond Fox
18
Posted 27/02/2016 at 16:41:17
Makes sense, Jay.
Phillip Mark
19
Posted 27/02/2016 at 16:41:54
Raymond (#8), you've got to put this figure into perspective. If the assets are sold, what's left of the club? A Championship side and a lot of disgruntled supporters. Assets aren't real money.
Plus, the stadium is more a liability than an asset. The 𧷂m valuation is because of the size and quality of our name and following. Here's hoping fresh investment and wise management can grow us into an Arsenal of the north!
Lyndon Lloyd
20
Posted 27/02/2016 at 16:42:54
Peter (7), the remaining 75% is made up of the minority shareholders.
Tony Waring
22
Posted 27/02/2016 at 16:46:36
Well, one assumes that with his Arsenal connections he will have some idea of what football is all about, whereas the potential American buyers probably do not. Surely that's a good thing?
Steve Pugh
23
Posted 27/02/2016 at 16:46:58
If we end up as well run as the Arse, I won't complain.
Kevin Tully
24
Posted 27/02/2016 at 16:48:36
Collymore announcing it's done!! Shocked here.
Ste Traverse
25
Posted 27/02/2016 at 16:50:58
Everton have announced it on their official Facebook page.
Jamie Tulacz
26
Posted 27/02/2016 at 16:51:57
Club twitter feed announcing as done:
https://twitter.com/Everton
Paul Thompson
27
Posted 27/02/2016 at 16:52:44
The Mosh is in the pit. Official.
Eric Holland
28
Posted 27/02/2016 at 16:54:33
Bill Kenwright on Farhad Moshiri: "After an exhaustive search I believe we have found the perfect partner to take the Club forward."
Phillip Mark
29
Posted 27/02/2016 at 16:54:44
It's happening! First job, Get Messi! Hehe
Thomas Surgenor
30
Posted 27/02/2016 at 16:55:01
Shocked something went through.

Sort of out of the blue after so many false dawns. Will he invest?
Joe Foster
31
Posted 27/02/2016 at 16:55:56
Some reports saying it's for 49%
Ron Marr
32
Posted 27/02/2016 at 16:56:23
Moshiri acquires 49.9% ?
Thomas Surgenor
33
Posted 27/02/2016 at 16:57:55
Hold on...wait... This guy is a chartered accountant? Maybe he can understand the BVI and other operating costs then.
Phil Bellis
34
Posted 27/02/2016 at 16:58:33
Brief statement on OS
Paul Columb
35
Posted 27/02/2016 at 16:58:50
What are the control implications with it limited to 49.9%?
Joe O'Brien
36
Posted 27/02/2016 at 17:00:46
49.9%? So Bill is still involved? Doesn't look like the stadium problem will be resolved so. I was hoping for a complete takeover.
Andrew Ellams
37
Posted 27/02/2016 at 17:02:36
This is where we need some clarification. What is the benefit of him owning less than 50%?
Kevin Tully
38
Posted 27/02/2016 at 17:03:10
The devil is in the detail. I wonder if the current mob have diluted their shareholding, or actually sold 49.9% between the three of them? May even be Woods & Earl have cashed their chips in! Interesting times, but can only be good news. The club was stagnating badly. New blood, new ideas, new money. Great news. Welcome to the best club in the world Mr. Moshiri.
Can you get rid of that Chang piss as one of your first jobs? Cheers.
Andy Meighan
39
Posted 27/02/2016 at 17:03:55
While that dinosaur Kenwright is still hanging around nothing will change. Expect this to go tits up any time soon.
Andy Riley
40
Posted 27/02/2016 at 17:06:04
49.9% is effectively a takeover. Many small shareholders cannot be traced so getting together the 50.1% required to oppose would be impossible in any practical sense. It will be interesting to see how the 49.9% is made up. The successors to True Blue Holdings (BK, Woods and Earl) which bought out Peter Johnson currently hold about 75% of the shares.
Jay Woods
42
Posted 27/02/2016 at 17:08:54
50% is not exactly what we want; seems like Bill / his mob will still be lingering like a festering lingering thingy.
Paul Conway
43
Posted 27/02/2016 at 17:12:21
Excellent news, I wonder which manager they will choose to lead us into a new era? It kind of takes the gloom and doom away from our PL experience, which is looking even worse after Chelsea beating Southampton.

The worrying thing is, Chelsea are starting to do things we cant do, which doesn't bode well for our upcoming FA Cup tie. Ah well! I suppose you can't have jam on both sides!
Andy Kinsella
44
Posted 27/02/2016 at 17:13:55
The American deal died due to ridiculous circumstances.
Malcolm Dixon
45
Posted 27/02/2016 at 17:14:07
Dude's bought 49/9% – Just announced on the EFC app!
No mention of the sum invested. Seems willing to work with Bill.
Joe O'Brien
46
Posted 27/02/2016 at 17:14:37
Jay, I'm thinking the same. Not sure if holding just under half will change the stadium and player investment issues that much.
Also, will we still be run like a small club with Bill and his buddies still on board. We need to be run like a proper business.
I don't know why but I feel a bit flat and deflated about it all.
John Daley
47
Posted 27/02/2016 at 17:17:03
"Bill Kenwright has taught me what it means to be an Evertonian and I look forward with excitement to working with him."
Five minutes ago, I saw a 'Billionaire buy out' had supposedly taken place, quickly followed by news that Tim Howard was being binned off. I was so overjoyed at the footballing Gods seemingly smiling down on us twice in quick succession that I was seriously tempted to go on a Frank The Tank style streak down the front street.
Now, after reading the above statement about Kenwright, my kit is well and truly staying on for now.
Thomas Surgenor
48
Posted 27/02/2016 at 17:19:13
I'm not a business man but I vaguely remember a scenario at Arsenal whereby a shareholder wanted to increase his purchase to over 50%.
If he done this, he needed to announce his intentions of a takeover and make an offer for ALL other shares.
As I say, I VAGUELY remember a scenario like that. So maybe the 49.9% is enough to give him control without the risk of having to buy everyone out (and thereby potentially doubling the initial layout of his investment)
Andy Walker
49
Posted 27/02/2016 at 17:19:50
The reality is he will have sole decision making control. Bill and the rest of the Board hold less than Moshiri.
From a PR/legacy perpsective Bill will be able to convince others and himself he didn't give the club away completely, but in practical terms he has. May make Bill feel better though.
I wonder how much Moshiri has paid for his holding?
Keith Monaghan
50
Posted 27/02/2016 at 17:20:29
This sounds like a great deal for the club. Not such a leap into the unknown as giving total control to new owners. Having Bill Kenwright still involved is a big plus -– for all the flak he's received, I'm sure he's got the club's and fans' best interests at heart. Just hope the deal gets approved. COYB
Chris Corn
51
Posted 27/02/2016 at 17:21:47
Haha. The elusive billionaire everyone's been crying for rocks up and still people aren't happy. Maybe he's the elusive donor Bill and everyone else have been secretly wishing for, even though they don't want to admit it.

David Pearl
52
Posted 27/02/2016 at 17:22:04
I much prefer this. A guy comes in and promises to invest in the foundations we have instead of a compete overhaul. What the investment will be? How much on new players and a refurb of Goodison? I guess we will just have to wait and see. 49.9% .... hmmm; well, interesting times ahead.
John Ford
53
Posted 27/02/2016 at 17:23:40
Telegraph reports that his willingness to leave Bill in a leading role was, for Bill, a deal breaker when compared to other current interested groups. This may be a clue as to why previous bids haven't progressed.
Jeff Armstrong
54
Posted 27/02/2016 at 17:23:45
Joe/Jay, you're overthinking it; this is just the start. If Arsenal is anything to go by, there will be a drip drip buy up of shares until majority ownership is established – that is when we will see things really moving with Stadium etc.

Michael Kenrick
55
Posted 27/02/2016 at 17:24:54
The real puzzle now is: Who has he bought them from? Kenwright... yes, almost certainly... and one or two others (Earl and/or Woods).
Their total ownership was ~67%, so that leaves one or more of the triumvirate with ~18% of shares.
Eric Holland
56
Posted 27/02/2016 at 17:25:03
The future is BLUE the future is Everton COYB
David Price
57
Posted 27/02/2016 at 17:25:56
Just to confirm guys, we are richer than Liverpool FC!!!!
Ian Riley
58
Posted 27/02/2016 at 17:26:09
No emotional tie with the club. This may help the club go forward. Time will tell!
Tony Hill
59
Posted 27/02/2016 at 17:26:22
I am afraid I don't like the look of this. He will emphatically not have sole decision-making control, the 49.9% is deliberately engineered to preclude that. Kenwright should have gone.
This will be presented as Bill protecting the spirit of the club but it is a recipe for confusion in the future and it is a characteristic Everton/Kenwright fudge.
Let us hope for a surge forward but this is not the clean takeover I wanted.
Jeff Armstrong
60
Posted 27/02/2016 at 17:28:32
Kenwright has got himself the deal of the century, he can still shed a tear or two when the camera pans in on him at Wembley in May.
Michael Kenrick
61
Posted 27/02/2016 at 17:29:10
This obviously values the club at £400M – that's an incredible
£11,430 per share!!!
Here, I am Moshi... two more shares could take you over the 50% mark... just call me anytime!!!
Andy Riley
63
Posted 27/02/2016 at 17:29:52
Someone on Grand Old Team is saying it's a complete buyout of BK and Earl leaving Jon Woods as the next biggest shareholder with a bit less than 19%.
Colin Glassar
64
Posted 27/02/2016 at 17:31:10
Does this mean BK's still running the day-to-day business with Sideshow Bob tagging behind? If so, I'm as mad as hell (to quote Peter Finch) and not happy with this!!
Hopefully, this guy is just a front for some mad Ayatollah who wants to spend his new found oil bonanza...... oh, wait a minute, oil prices are plummeting. Can we get the yanks back?
Kevin Elliott
66
Posted 27/02/2016 at 17:33:12
WOW!!!!!!!!!!!! Who was it that said we were slow at doing things. Onwards and upwards.
Welcome to the rollercoaster ride, Mr Moshiri.

Jay Woods
68
Posted 27/02/2016 at 17:34:34
Graham Mockford: understood!
Moving back on topic, as others have said, this has turned a bit disappointing now that it doesn't portend the radical change we were hoping for.
Thomas Lennon
69
Posted 27/02/2016 at 17:35:00
49.9% means he needs one other shareholder to carry a decision. Sensible safeguard in my opinion.
This effectively hands some power to small shareholders for the first time in many years, which is remarkable.
The People's Club lives!
I don't think there are implications for other shareholders as we are a privately traded company.
Joseph Terrence
70
Posted 27/02/2016 at 17:35:23
Denis, it's been made clear Billy boy has essentially required he remain as the chairman, so it's possible that Kenwright's request played a part in their refusal to buy as opposed to concern over the books.
Colin Glassar
71
Posted 27/02/2016 at 17:36:11
Deal of the century for Billy K, by the sound of it. He gets to stash 𧴜m in his back pocket and can still keep his train set. Love him or hate him, Boys Pen Billy knows how to strike a deal when it's beneficial to him!
John Crook
72
Posted 27/02/2016 at 17:36:29
It was always on the cards following the shock drop of Howard. Maybe no American would be welcome back in their country if they'd allowed Lord H to be sitting on the pine every weekend!
Anything other than a new stadium or major revamp of Goodison within 3 years is a waste of time. Let's give it a chance and hope for the best.
David Chait
73
Posted 27/02/2016 at 17:38:43
So it's arrived... After years and years and years! It's here. Expected a new owner to take us lock, stock and barrel... But we have an experienced Premier League investor with enough shares to definitely be in charge but not enough to make us his play thing...
I don't see a revolution on the cards like Man City. But it should give us enough clout to keep our best players for the time being and hopefully a kitty to upscale. What we want is a stadium for the ages! Please bring us what this club deserves!
Jamie Tulacz
74
Posted 27/02/2016 at 17:39:26
Come on Moshiri – 2 more shares and then drinks on Michael K for the rest of the season...!
Gavin Johnson
75
Posted 27/02/2016 at 17:39:35
I'm made up about this. We all wanted a billionaire and keeping BK as chairman also keeps the "better the devil you know" brigade happy too.
At the same time, after the many years of hoping and wishing, this somehow feels anti-climatic. Not sure why though. I must be in shock..
Thomas Lennon
76
Posted 27/02/2016 at 17:39:40
http://www.dailystar.co.uk/sport/football/497517/Farhad-Moshiri-Everton-takeover
Ray Said
77
Posted 27/02/2016 at 17:40:55
I think this is a good move. It appears that this guy is a proper businessman who will make sure things are done in a businesslike way, he is used to the Premier League, has been part of a very successful club board, has experience of working with local authorities around land acquisition and ground development and has acted quickly to buy the shares but has allowed for a slow transfer of power from BK etc to him. This seems like a sensible strategy. Good news all round.
Ged Simpson
78
Posted 27/02/2016 at 17:42:13
This to me looks great. A very smart man with a CV of helping run one of the great commercial successes – Arsenal. I fail to see a reason to moan yet but I am sure some will show me!
Christine Foster
79
Posted 27/02/2016 at 17:42:58
I wrote a month ago of this scenario where all players still stay in the game and a new major shareholder comes in leaving the gang in the mix. Why? Well, why not? From their point of view, why on earth would they sell?
The remainder of their shares will, if we continue in the Premier League, gain value in the short term, especially if they ride the back of the guy who is funding the future of the club. They gain, no pain.. perhaps the minority shareholders should offer shares to him to get him over the line?
We await the finer details of the deal but I have to say it's probably why the American deal didn't go forward, they definitely would have wanted control.
I suspect BK now has a minority shareholding and has kept his Chairman's role.. but that's not going to work.
Johnny Rainford
80
Posted 27/02/2016 at 17:42:58
Yeh, well happy with this boys. Billionaire with a British passport... It could have been a lot worse.
Coyb!
David Chait
81
Posted 27/02/2016 at 17:43:56
I feel the same, Gavin... For me, it's two reasons – the main one being it's not a full buyout with majority shareholding, and secondly, this guy has been around a while and we know he isn't going to pull a Man City type move. Is he? But... we're getting there... slowly!
Paul Andrews
82
Posted 27/02/2016 at 17:44:42
Michael Kenrick,
Hahaha.
If you need a lift to take your shares to Mr Moshiri that gives him a majority there are tens of thousands of cars revving up.
Disappointed that Kenwright is staying but at least we have genuine businessmen now.
Denis Richardson
83
Posted 27/02/2016 at 17:45:05
BK still there and presumably our esteemed CEO.....I guess it was too much to hope they'd both go but assume it won't be long, maybe by the summer.
Can't imagine this guys bought 49.9% to just sit back and let BK and Sideshow Bob carry on running things.
What this means for RM is another matter. I predict no major change until the end of season. Still some light at the end of the tunnel.
I wonder what the shares were bought for....
John Daley
84
Posted 27/02/2016 at 17:45:24
"Telegraph reports that his willingness to leave Bill in a leading role was, for Bill, a deal breaker when compared to other current interested groups."
Heroically selfless to the end.
I guess we know now why Martinez was making noises recently about how we all wished Kenwright could hang around forever as football's first cryogenically frozen chairman and be thawed out thousands of years in the future to enthral our descendants with 'straight from the horses mouth' tales of how he mortgaged his house to save Everton, sang with Elvis and battled a Minotaur in the Boys Pen.
Phil Walling
85
Posted 27/02/2016 at 17:47:03
Hooray. Uncle Bill has found his mug... at last!
David Tennant
86
Posted 27/02/2016 at 17:48:11
I am confused!!
But I think this is very good news. Better than the Americans.
Graham Mockford
87
Posted 27/02/2016 at 17:48:18
Colin #60
We don't know yet from whom the shares have been purchased. True Blue Holdings owned 75% of which BK's share was 26%. That leaves 49%.
He may well have retained his shareholding.
Colin Glassar
88
Posted 27/02/2016 at 17:50:06
I don't know if this is good or bad but I'd have preferred someone richer as this guy is barely a billionaire. Like I said earlier, I hope he's just a front for some seriously rich investor(s) who could actually build us a new stadium and invest in the team.
Ian Hollingworth
89
Posted 27/02/2016 at 17:50:08
FFS.... from pure joy to despair – only at fucking Everton! From billionaire takeover to Kenwright still chairman...
We ain't going to see a Man City or Chelsea-style investment. Let's hope he soon sees through the charlatans and is serious about investing in us etc. For the time-being, though, not a lot will change with BK and Roberto still involved.
Jay Harris
90
Posted 27/02/2016 at 17:51:04
Could this be the end of those suspicious BVI loans?
I still don't understand why Moshiri accepted 49.9%... Is it a case of watch this space?
Aidy Dews
91
Posted 27/02/2016 at 17:51:16
Well Kenwright has got the perfect deal here, stays on has chairman and gets a wealthy investor alongside him, happy days.
I like the sound of this deal, Moshiri is meant to be a very astute business man and has also been involved with a very well run club in Arsenal so he's already been involved in the English game and knows what it takes to try and be successful in the prem.
Hopefully he gets us on a brilliant financial footing, gets in good sponsorship and the revenue streams booming so we can generate enough cash to build a world class squad aswell as be able to buy our training ground and build a stadium and really move forward!
Paul Kossoff
92
Posted 27/02/2016 at 17:51:36
Typical... just what Uncle Bullshit wanted – retain control of the club with his band of conmen; not sold – just invested in. I really am getting fucking fed up with all his buyout shite now. Nothing will change unless in the near future he buys the other 51% and kicks the whole board out.
Let's see if he does buy the shares, what progress is made on the stadium plans, and how much Martinez, if he stays, gets in transfer funds, but if this is all we are getting is an investment, then I really am very disappointed.
Paul Andrews
93
Posted 27/02/2016 at 17:53:18
Colin,
Barely a billionaire? Come on, lad, we have had 12 years of a bollocks-talking chairman who, along with his board, never invested a ٟ coin into the club.
Paul Columb
94
Posted 27/02/2016 at 17:53:37
I'm made up with this. Not sure of the 49.9% implication but if it essentially means that if the remaining shareholders deem a move detrimental to the club, they collectively retain veto rights. Maybe not such a bad thing. Onwards Evertonians. COYB.
Paul Kossoff
95
Posted 27/02/2016 at 17:56:58
Colin 75, you could be right in that he is the first attack of a planned takeover to oust the whole sorry lot of the board and there will be a complete takeover.
Please let's not have a "Little Everton" situation that we will still be left dreaming of "if only..."
Stephen Brown
96
Posted 27/02/2016 at 17:59:27
This is great news!! A billionaire buys half of the club and he knows about football! Great!!!
Bill Gall
97
Posted 27/02/2016 at 18:00:20
As this gentleman now has 49.9% of shares in the club, he becomes the major shareholder in the club, and as Kenwright only had 26% of the shares, he no longer is the owner of Everton FC, as was his previous position.
It seems that the new owner may just be keeping the present managerial setup in position while he familiarizes himself fully with Everton FC before he makes changes. It is basically a takeover that will show what changes are to be made in the future. Nobody surely expects that this new owner of Everton FC will just sit back and let Kenwright do things that he does not agree with.
Colin (#53), This new owner holds a British passport and according to various reports his money was made from dealing in the Russian steel industries and telecommunications so I doubt if he is interested in any oil dealings.
We as supporters have been crying out for someone else to take over the club and it has usually been asking for a billionaire to do it; we have now got one, so let's see what he is going to do before we start slagging him off.
Kevin Tully
98
Posted 27/02/2016 at 18:01:11
Af first glance, it's probably a good idea to slowly integrate a new majority shareholder into the way the club is currently ran over a period of say 12-18 months. He will obviously purchase further shares in time, but we are in no rush, we've waited this long!
If he can bring in just a small percentage the commercial success the big clubs enjoy, along with moving along the stadium issue, then we're already better off.
I'm excited we will finally see a modern, businesslike approach from a serious investor we have been crying out for since the start of the Premier League, even if that means the boardroom is still awash with tales of Tommy Steele and uncle Cyril.
Phil Walling
99
Posted 27/02/2016 at 18:01:20
And neither has this guy invested anything other than in paying who knows who for a block of Everton shares.
Far too soon for cartwheels, I assure you. My own guess is that he's done no more than ease Green's and Kenwright's financial burden.
Aidy Dews
100
Posted 27/02/2016 at 18:02:20
Ray (#66) & Ged (#67), good posts, my thoughts exactly. This is a good move so let's be positive about it.
Gavin Johnson
101
Posted 27/02/2016 at 18:02:30
David (#69)
Yes, I share the sentiments. It's not the Willy Wonka winning ticket takeover like they had over at Chelsea or Man City. Putting it into perspective, our new major shareholder has the comparative wealth of Peter Coates at Stoke City – an estimated £1.6 billion fortune.
We don't know the details of who's sold what shares but I'm hoping this means we see the back of Robert Earl and Philip Green being a friend of the club.
Jonathan Miller
102
Posted 27/02/2016 at 18:06:14
This is good news – why all the negatives? The interesting thing is this: Usmanov (one of the world's richest men) buys Moshiri's (Usmanov's long-standing business partner) shares in Arsenal, releasing Moshiri to take a 49.9% stake in Everton.
Does this mean Usmanov is looking to unload his shares at Arsenal and take the other 50.1% of Everton at some point in the future???
Reading between the lines, Moshiri and Usmanov could not have a stakehold simultaneously in Everton and Arsenal (FA rules). If Usmanov has decided his days of attempting to take control at The Arsenal are over, this was his quickest route to goal. It will also allow him time to unload his shares in the Gunners!
For those moaning about the takeover already... why? You have no idea as to the parties' intentions and neither do I. What is common knowledge is that Sir Phillip Green was backing Kenwright (and is probably now paid off) and Moshiri will not be doing this without the backing of Usmanov...
Peter Mills
103
Posted 27/02/2016 at 18:07:48
I can't pretend to know all the ins and outs of owning a business with multiple share holdings, but I somehow doubt this gentleman would be buying 49.9% of the shares if he wasn't confident of being in total control of matters.
He may be content to keep Bill Kenwright as a figurehead, and that's a role to which he is suited.
Denis Richardson
104
Posted 27/02/2016 at 18:07:54
If is true that BK and one of the other major shareholders sold up, then from an ownership perspective BK is completely out and presumably also any involvement from Green.
Can only be a good thing which will be better in time when the new guy starts ringing the changes.
Good times.
Amit Vithlani
105
Posted 27/02/2016 at 18:08:09
It is still possible to exercise control with 49.9%. One example is that the acquisition can come with managerial control (meaning the bloke gets to appoint his own CEO, as an example). Another is that there is a concert agreement with one other shareholder.
Yet another example is that the shareholder agreement may actually limit the veto rights of other shareholders to a pre agreed set of decisions, which would have the effect of conferring day-to-day control to Moshiri and his representatives.
Unless (if ever) we see the details of the acquisition, the only clues on the new investor's influence will be in his deeds. If Elstone for example is replaced as CEO with a Moshiri appointee, we may be seeing a new and hopefully golden era.
One hopes.
Paul Andrews
106
Posted 27/02/2016 at 18:08:42
Phil,
This guy has been the majority shareholder for an hour.
If he goes 12 years without investing he will be on the same level as Kenwright.
Daniel Joseph
108
Posted 27/02/2016 at 18:10:05
£175M
David Denby
110
Posted 27/02/2016 at 18:11:02
Who's laughing now, eh, Fortress Sports Fund?
On a serious note, you have to think this guy will bring about a change in our commercial activities. Bye bye, Elstone?
Karl Jones
111
Posted 27/02/2016 at 18:13:15
A business decision... Disappointed overall. I don't think it will make a lot of difference to us on the pitch, but hopefully may increase the momentum for redevelopment of Goodison or a new Stadium though.
David Tennant
112
Posted 27/02/2016 at 18:13:49
http://www.skysports.com/football/news/11671/10183981/Everton-confirm-investment-from-iranian-billionaire-farhad-moshiri
Apparently promises re squad and stadium investment. Sounding better and better.
Evertonian chairman, billionaire major shareholder who promises to invest in the squad and stadium. Young, talented squad and an open Premier League. We could really progress. COYB!!!
Kieran Kinsella
113
Posted 27/02/2016 at 18:14:58
Kenwright suggests this has been going on for 18 months so why lead the yanks down the garden path? Like Colin said, barely a billionaire. More of a mug.
He gets out of Arsenal because he has little sway then let's Kenwright pull one over him. It's like the Middle Eastern takeover of Portsmouth all over again. Just a stunt to sell season tickets.
Dan Dorrington
114
Posted 27/02/2016 at 18:16:36
I think this is a very good deal. much prefer to the second rate Trump wannabees complete with dodgy mop and barely millionaire status. Better a barely billionaire that helped run Arsenal than some no-marks who built a stadium in the US.
Graham Clarkson
115
Posted 27/02/2016 at 18:16:39
Seems to me to be a sensible piece of succession planning by Kenwright. I'm sure Moshiri will have the talent and know how to address Everton's numerous problems; although I guess we'll all have to wait and see.

Much maligned as Kenwright is I'm sure he wants to see the club go forward and has hopefully chosen well. I doubt he'll be around much longer so worries about his long term future involvement are probably nothing for anyone to worry about.

On a separate point it's tiresome reading the negative spouted about other nationalities and how they do things. I was born and bred in Britain and vast numbers of British people I encounter are nonsense parcels.
Andrew Clare
116
Posted 27/02/2016 at 18:18:45
I can't imagine that someone would invest heavily in a business and then do nothing. Am I wrong or am I right?
Nudge nudge, wink wink.
Kevin Naylor
117
Posted 27/02/2016 at 18:18:50
If he's a Muslim then surely Chang will be gonners soon?
Kieran Kinsella
118
Posted 27/02/2016 at 18:19:34
David Tennant why don't you get in your TARDIS and travel to the future to see how this turns out.
Ged Simpson
119
Posted 27/02/2016 at 18:20:53
This shows the way many here think. We all know sod all about the deal. For some it is good news and others are already spitting out their dummies and claiming mummy promised them a bigger toy!
Phil Walling
120
Posted 27/02/2016 at 18:21:21
Paul, my point is that all the money has enriched Bill and Green, none of it affects the Everton balance sheet.
And Bill is still very much with us.
Kieran Kinsella
121
Posted 27/02/2016 at 18:21:47
Andrew Clare –people do that all the time, it's called a hostile takeover. You buy out your rivals then run them into the ground.
Chris Scully
122
Posted 27/02/2016 at 18:27:51
No way am I going to be negative about this. Chuffed, chuffed to fuck!
Jamie Crowley
123
Posted 27/02/2016 at 18:28:00
YESSSSSS!!!!! I'm so relieved it's not "the Yanks".
Everton are hopefully about to turn the corner and become the force they deserve to be.
Winston Williamson
124
Posted 27/02/2016 at 18:28:44
I fail to see a negative in this deal (other than not being bought out in the same manner as Man City/Chelsea).
The guy has football knowledge. He comes from one of the best-run clubs in the world. He has more money than the previous shareholders. He's instigated a move which causes little disruption mid-season.
I only wanted a new owner who would look to improve the infrastructure at the club. I'm full of hope in this regard due to his experiences at Arsenal.
It suits BK as, if the rumours of his ill-health are true, it releases the sole burden from his shoulders.
We await to see the actual share movement (who sold what), but I'd imagine in BK's situation he'd of sold most of his holding but remains chairman to maintain familiarity whilst the new guy settles, plans and strategises...
COYBS!!!
Ian Hollingworth
125
Posted 27/02/2016 at 18:30:31
I am worried as, if the 3 main positions stay the same, then nothing will change:
Chairman
CEO
Manager
Watch this space...
Mohammed Horoub
126
Posted 27/02/2016 at 18:30:33
Really good news! Personally I think this is a first step towards Usmanov being the majority owner if he can't take over at Arsenal. Reading various sites, this is what I have interpreted so far:
Total shares: 35,000
Moshiri: 17,465 (49.9%)
Woods: 6,347 (18.13%)
Others: 11,188 (31.97%)
Kenwright and Earl have sold all their shares
Share Purchase Price: 㾶,000/share (Values Everton FC @ 𧸖 Million!)
Sale Amount: 𧵦,650,000
BK: 䀆,440,00
Earl: 㿽,460,000
Woods: ٠,750,000
Purchase price: ٟ,100 /share (1999)
Not a bad investment along with all the lawn mowers he has stockpiled... Kenwright and Woods stay on the board. Earl leaves the club. All the figures above aren't confirmed. We'll find out more in a few weeks. NSNO
Hopefully we finally have the money to back the motto... And the first thing the new owner does is call Elstone a taxi...
Phil Walling
127
Posted 27/02/2016 at 18:30:33
Kieran. Nothing hostile about this one. Bill has found his sucker !
Eric Holland
128
Posted 27/02/2016 at 18:33:01
Is it all the Bill lovers on here that are doing all the moaning I wonder??
Chris James
129
Posted 27/02/2016 at 18:34:09
Absolutely awesome news this.
We've been saying the club have needed fresh investment blood for years and now after multiple wrong turns we've got it. With the added advantage of not being totally at the mercy of someone unknown who could be totally in it for short terms asset stripping (which is what the American deal reeked of).
Granted it's not the Saudi royal family or some Russians looking to wash their money, but a smart businessman with experience at Arsenal (in my view one of the best run clubs in the country) and no doubt a point to prove, will do for me. Welcome Mr Moshiri!!
Phil Walling
130
Posted 27/02/2016 at 18:35:38
Not moaning, Eric, stating facts. This is just a transfer of shares. Nothing more.
Eric Holland
131
Posted 27/02/2016 at 18:37:06
The fact that this guy is a sucker???? What's all that about then?
Jamie Crowley
132
Posted 27/02/2016 at 18:38:17
It is, Phil, and we have a new majority shareholder and Bill, God bless him, is out. Tidy RoI too...
Neil Steele
133
Posted 27/02/2016 at 18:38:57
Means absolutely nothing until we see what actually transpires – let us not forget that Philip Green is worth three times this man, as is Mike Ashley, so this is most definitely not going to be a Man City/Chelsea/PSG scenario.
The fact that Kenwright is remaining gives me bad vibes from the off. Not only has his regime failed in a business sense, he is a proven liar – not a nice man at all.
At this point, until I am shown something positive (a new stadium in WHP for example) I fear this will just be another patsy and more of the same old, same old.
Tony Hill
134
Posted 27/02/2016 at 18:39:26
There is nothing at all unusual about a 49.9% purchase but, in the context of a football club – and especially one like Everton, at this particular point in our history, it strikes me as underpowered and unsatisfactory.
My main worry is that Kenwright remains. He has had his time and should have had the awareness to stand down.
Well, we shall find out where all this goes when the hard practical decisions and hard expenditure are carried through on the stadium and players. There can be no ambiguity there.
Neil Steele
135
Posted 27/02/2016 at 18:40:10
Oh, and let's also be clear... he has had nothing to do with anything at Arsenal, nothing at all. Neither he nor Usmanov had a position on the board.
Mark Riding
136
Posted 27/02/2016 at 18:41:40
Phil... it's nice to see the money hasn't changed you... you're still as miserable as sin.
Si Turner
137
Posted 27/02/2016 at 18:42:43
I can't believe the posts on here.
We have been screaming for investment for years and here we have a BILLIONAIRE who has a great track record as a businessmen with another huge Premier League club and people still complain.
Pathetic!
I am much happier with this arrangement than a consortium of yanks sucking the blood from he club.
Some fans are never happy......
Welcome, Mr Moshiri, I for one will be fully behind you from the start.
Jamie Crowley
138
Posted 27/02/2016 at 18:42:44
Wait a second...
BK sold all his shares but remains as Chairman... correct?
That just smacks of a golden parachute and a position that will have no real bearing on Club policy?
Or am I reading this all wrong?
Phil Walling
139
Posted 27/02/2016 at 18:43:04
Thank you, gentleman for seeing my point. Nothing changes – only the ownership of shares. So what?
Ray Roche
140
Posted 27/02/2016 at 18:43:29
Mohammed Horoub #114
Thanks, Mo, for that. Some moaning Donald Duckers on hear will never be happy.
Jon Withey
141
Posted 27/02/2016 at 18:43:51
Seems to be a step in the right direction to me.
International businessman with real money and a long-term interest in the Premier League.
BK to help the transition makes sense too - I guess we'll see what plans the new guy has over the next 5 years.
A stadium and some sort of international commercial presence would be a start.
Thomas Lennon
142
Posted 27/02/2016 at 18:45:44
Other members of the board cannot stop him doing what he wants without total support from all shareholders which is in effect not practically possible as 30% are held by small shareholders – he is defacto owner far more than Kenwright ever was.
A great way forward for now – the future looks much better than it did 6 months ago.
Dave Williams
143
Posted 27/02/2016 at 18:46:18
Some people need to think a bit more carefully about what they are saying.
This guy is clearly clever, educated and a very good and experienced businessman. He is hardly likely to have paid out this sum to leave Bill or Jon in a position of control. He will be in control of what goes on now but will need someone alongside him for a while I should think to help. He will never have experienced the transfer window, will never have negotiated a contract with a player etc and Bill can be of great help to him for a while in an advisory capacity and figurehead if the new guy is not too anxious to deal with the more public side of things from day one.
He has plenty of money and being a mate of Usamov he will presumably have a number of very wealthy contacts who may invest or at least be able to assist him in taking the club forward.
Some people will always see negatives but, to me, this is a great move forwards for the club and supporters alike.
We have people still on the board with the club in their blood who can educate the new guy and help him to understand the club and how the supporters view it – surely far better than having a new owner all on his own with no understanding of the institution he has bought?
Great deal!!
Giacomo Trifoglio
144
Posted 27/02/2016 at 18:46:55
Moshi(ri) monsters!
Andrew Clare
145
Posted 27/02/2016 at 18:47:29
Kieran (#109),
I was referring to Kenwright and his cronies not investing a penny in the club. Maybe we have already been subject to a hostile takeover.
Hopefully now good things will happen.
Stephen Brown
147
Posted 27/02/2016 at 18:48:14
Two top headlines on TW are Billionaire buys Everton and Tim Howard going back to the US. This of all days must be the day for positivity in TW! Great day!!!
Ged Simpson
148
Posted 27/02/2016 at 18:49:05
Neil... if Red and White Securities / Holdings had such a large share of Arsenal, it would be very naïve to suggest they had no influence on the Board.
Phil Walling
149
Posted 27/02/2016 at 18:49:28
Dave,
If you are right, I shall hope to be the first to congratulate you!
Peter Roberts
150
Posted 27/02/2016 at 18:51:32
Reading this, I must be in the minority of people who actually think this is a good deal.
Everton FC have this aura of a traditional English club. As a result, people would have been sad to see us sell out in the way Chelsea and, to a lesser extent, Manchester City have done. However, what we all wanted as Evertonians is someone with financial and business acumen who can come in and push this club on financially to the next level, as we fall down commercially in so many different ways.
This is exactly what this guy brings. Yes, he's not a multi-billionaire like the Abu Dhabi group at Eastlands and hasn't made his money from oil roubles like them lot down the Kings Road. However, he brings financial knowledge and also a passion for sport, driven by his previous stake in Arsenal.
Yet by not assuming full control, he allows Kenwright to stay on. If there is one good trait about Kenwright, it's that his heart bleeds Blue. Irregardless of whether you feel he has had the best interests in Everton FC over the past 17 years, one thing you cannot deny is that by retaining some element of input, he will be able to show to Mr Moshiri why we are the greatest football club the world has ever seen.
So we get the best of both worlds – a majority shareholder with (some) money to burn both on player assets and infrastructure, while retaining our soul as a traditional English club, with a fan as co-owner. And after Mr Moshiri purchases the remaining shares, having been indoctrinated in the Everton way, who knows, he may have further increased our value both on and off the pitch.
Exciting times. Can't wait to see what summer brings.
John Graham
151
Posted 27/02/2016 at 18:52:49
Seems a very good deal for me. He's been involved with Arsenal for a while so knows what it's all about and knows he might have to put a few bob in to keep us in the mix. And who knows, if Usmanov gets fed up with Arsenal, he might get him to come on board with his billions.
COYB
Aidy Dews
152
Posted 27/02/2016 at 18:53:27
Kieran Kinsella (#101), give your head a wobble! This deal won't end up like the one at Portsmouth, no way. With the previous board, and tv money being ploughed in has of next season, our financial footing was improving anyway so we were sound on that front.
But Moshiri is an accountant, astute businessman with wealth who will not let us slip under and go to the extremes of the likes of Portsmouth have!
I'm pretty sure he will know a lot of wealthy people and would possibly be able to bring in further investment in time and he will be able to improve our financial revenues through sponsorship and franchise etc and I believe he will get us in a very healthy position financially for us to progress.
I'm more happier knowing this bloke has bought into us who knows the English game and knows how a well run club in the Premier League works in Arsenal compared to some Americans that have not got a clue about football.
Jimmy Salt
153
Posted 27/02/2016 at 18:55:19
Reading through the posts and taking in the information, something just occurred to me.
Bill has always stated that he loves our club and would invest if he had the money, but was never wealthy enough to contribute anything meaningful due to this shortfall in major funds.
If the figures are even roughly correct and he is to remain at the club, then he is now in a position to put his money where his mouth is.
Just a thought.
Joe Clitherow
154
Posted 27/02/2016 at 18:55:19
Michael K
If you want to pool your two with my shares we may be able to propose a consortium which provides a voting block – ToffeeWeb Holdings?
Carl Sanderson
155
Posted 27/02/2016 at 18:56:00
Mr Moshiri is not a majority shareholder. He is a major shareholder.
Jackie Barry
156
Posted 27/02/2016 at 19:00:48
Sky state the deal values the club at £175 million?
Dave Abrahams
157
Posted 27/02/2016 at 19:02:09
Mohammed (#114),
I'm not very bright at the way things will work at the club after today's developments but, if Kenwright has sold all his shares, in what capacity will he remain in, if as you say, he stays at the club?
I appreciate it is early days so you might not be able to answer this question.
Oliver Molloy
158
Posted 27/02/2016 at 19:03:27
Surely this is positive news for Everton FC and a giant step in the right direction.
I don't know how people can look at this news negatively. A billionaire who has proven Premier League experience in what's it all about as a business wants to invest his money in Everton – doesn't that say something in itself ?
As someone else said, he will want to get Everton to the same level as Arsenal both on and off the field. Welcome to Everton FC Mr Moshiri, and BK – I wish you well with your health – well done.
Eric Holland
159
Posted 27/02/2016 at 19:03:39
Jimmy Nail and head I wonder?
David Price
160
Posted 27/02/2016 at 19:03:48
I'm with you Si, Billionaire!!
Yes, there are owners richer as mentioned, but we don't need a whole new team, we do spend wisely and on quality. That's the difference in us and Newcastle for example. Look at our squad without a rich owner; now try and fast forward the negative thoughts what we can achieve now we have one. This is brilliant for Everton.
Bill as Chairman is probably a token gesture, given his health. Smacks of class by our owner. Come on, cynics – be cautious if you must but stop making my chips smell of piss, I'm trying to celebrate here!!
Kieran Kinsella
161
Posted 27/02/2016 at 19:04:37
Reading between the lines, he says "the playing field has never been more even" – implies two things: 1) here's our chance to progress 2) we're "even" because of TV money so I'm not doing a Man City and saying I'm going to make a massive investment.
Conclusion: he might be a new John Moores. Setting high standards without throwing money around.
Eric Holland
162
Posted 27/02/2016 at 19:06:53
Kieran, don't get people's hopes up on here – the anti everything brigade will be on in a minute to dash them... ha ha.
Philip Bunting
163
Posted 27/02/2016 at 19:07:14
What I like about this is, the guy used his own money to buy the club and not borrowed from the banks. He has my support 100%. What's not to like? I can now see a shiney new stadium rising up in Walton Hall Park and not a cow shed half-arsed effort. Coyb
Jim Lloyd
164
Posted 27/02/2016 at 19:07:57
Well; it's happened at last! I don't have a lot of respect for Kenwright really. I think he lost us the Kings Dock and oversaw 15 years of stagnation, flogged off most of what we had, and he is still Chairman. Still, I think that this deal is a good one for all Evertonians.
Mr Moshiri has been involved in one of the best run clubs in the country for a long time. He appears to be no duffer and has an extremely rich and powerful man who has trusted him in business affairs.
I've no doubt that our new investor has had many talks with Kenwright and has a good idea about how he intends to take us forward as one of the most successful clubs in England. My first reaction was utter joy and disbelief that we have actually got someone with business acumen, a background in accountancy, powerful friends and a fair old bundle of cash, immediately followed by a negative reaction to the news that BB is still Chairman.
I think, though, it makes sense. For all that, I don't see him (and never have) as some kind of True Blue hero who steadied the great ship SS Everton and single handedly stopped it floundering on the rocks. I think he held us back, he knows the club, the workings of it, the history of it, is popular with a lot of fans, and probably the players and manager as well. So I think he'll be the front man who can see himself in the role of Chairman, while Mr Moshiri has the power to make decisions.
What I hope, and what I think will happen, is that any undue influence that Sir Philip Green has had will disappear and so will all the iffy loans from BVI. Not being up in the ways share ownership and related topics, it seems to me he has controlling interest in Everton FC and will undoubtedly gain support from minor shareholders, at the very least, to begin the work of taking us back to where we belong. So I think, and hope this is great news for Everton FC and all who support The People's Club.
If he tries to work by one guiding light and that is "Only The Best is Good Enough", then we're on our way back lads. It won't happen overnight – there's lots to put right but I think there'll be a fair few clubs wondering about us now.
Mark Daley
165
Posted 27/02/2016 at 19:08:23
Apart (maybe) from when we beat Chelsea 3-1 – this is the best day of this season and the last one; damn, it's the best news since we just avoided relegation in 1998.
Colin Glassar
166
Posted 27/02/2016 at 19:08:49
Now is not the end. It is not even the beginning of the end. But it is, perhaps the end of the beginning.
Andy Riley
167
Posted 27/02/2016 at 19:10:21
Michael #51 and Mohammed #114. Where are you getting the information that Mr Moshiri has paid circa £10k/11k per share for his 49.9% shareholding?
How do we know he has paid 𧵧 million for that? Could it be that 𧵧 million is the total value of the club meaning he paid half that for shareholding?
Lastly, is only buying 49.9% a deliberate act as if he bought more than 50% would he possibly be legally required to offer the same price to all shareholders? There are many questions currently unanswered!
Jamie Crowley
168
Posted 27/02/2016 at 19:12:52
Colin - you're a speck in the universe... put the bong down! ;0)
Simon Bradley
169
Posted 27/02/2016 at 19:12:59
This is long, bear with me.
Wow. So much we could all write today and want to say.
It's 9am here in Alaska, I just woke up after a quite peaceful (my two young sons were good last night) but optimistic night's sleep. I say optimistic because when I went to sleep 7 hours ago, there were, just like the last 20 years or so, rumors flying around that something great was about to happen to mine/our beloved football club.
Now we had all heard it before, the false reports, idle promises etc etc. Then came the recent USA rumors – very strong ones as well, and we were all very optimistic, albeit cautiously. Was that a smoke screen? Who knows. Like transfer rumors, they can spring up from nowhere, have so many believing in them and then only to pan out as absolute tosh.
Well its true this time. Quite true. There are still questions, and of course the proof of whether or not this is what we have been looking for to take us to the next level, but EFC have money behind them.
A lot of money. What is done with that money remains to be seen and we can all hope and dream of an improved Goodison or new stadium, the ability to attract the worlds best players to add to our already great team (yeah we are really, be honest folks, we are just a little rough around the edges).
It took time, but does anyone else feel REALLY proud? Just think about the deal – and of course we do not, and may never know the full details, to me though I feel like we have played a blinder here. Only 49.9% sold? Kenwright still around – love him or hate him he is an Evertonian who freakin LOVES the club, no denying that.
So the loyalty, heart and soul remain, BUT WITH MONEY to go along with it? It took so long, but Bill kept saying he wanted to find the ABSOLUTE best deal for Everton. Maybe, just maybe this time that was not bullshit.
Did I cry, am I emotional when it comes to the Blues? You are damn right I did/am, I have been an Evertonian for the full 47 years of my life, no questions asked.
I have seen glories that are hard to describe to Blues fans who unfortunately missed them. I cried at Highbury and Wembley in 1984 (gushed actually), I cried so many times during the 1984-1987 seasons I can't even remember, mostly joyous ones, some utter despair. Don't even go there v Wimbledon and Coventry. I cried again this morning at the news. That's who I am, I care deeply for the fortunes of my beloved Everton.
It's difficult supporting a team from afar. Am I still loyal? Don't anyone ever insult me by asking me that. If work and family had not forced me away from Crosby (in a good way I may add) in 1995, I would be holding my 33rd straight season ticket. If I ever move back to the UK, it would be the first thing I would buy.
So, over to you, Bill; Farhad, let's see what you can do now. Love him or hate him, Blue Bill has kept this club afloat through some desperately difficult times. He has delivered on a promise he made a long time ago, I truly believe that.
Welcome, Farhard Moshiri, to the single most fantastical sports club on the planet. We are ace, friendly, ambitious, frustrated and deluded at times too, but myself and every other Evertonian around the world would like to welcome you. Please, PLEASE take care of our club, and do not turn us into a Man City, Chelsea, Liverpool etc. We care more than their fans do.
COYB.
Terry Underwood
170
Posted 27/02/2016 at 19:16:04
If this means mega bucks coming into the club for investment, then fine. I just hope we don't become soulless like Chelsea and, to a lesser degree, Man City.
Colin Glassar
171
Posted 27/02/2016 at 19:18:17
Only EFC could mess up an announcement like this. Why announce it on a Saturday afternoon during a full fixture list? Wouldn't it have been better on a Monday afternoon/evening so we could at least bask for a few hours in the media glare? This won't even make tomorrow's back pages as it will all be about the Man Utd - Arsenal league game and the Man City - Liverpool final. We are so amateurish at everything.
Jackie Barry
172
Posted 27/02/2016 at 19:21:33
As I stated earlier, Andy Sky state this deal values the club at £175 million. Strange?
Phil Walling
173
Posted 27/02/2016 at 19:22:23
Stop saying this man 'has experience in running Arsenal.' He has none. He was merely a shareholder – and a small one at that. Neither he nor his partner have ever been directors of the London club or had ANY say in how it is run.
It is sheer speculation to say things will change much at Everton... until they change!
Tony Hill
174
Posted 27/02/2016 at 19:22:52
Colin, agreed... but it does mean that the mechanics/details of the deal are not subjected to undue scrutiny (except by Evertonians).
Mark Frere
175
Posted 27/02/2016 at 19:25:00
Fantastic news. Personally, all I wanted was an astute business man with a vision to take our club forward. This guy looks to tick all the right boxes.
I didn't want an Abramohvic type to come in and use us as their 'plaything'. Chelsea and Man City are just soulless clubs with no heritage; I wouldn't want our club to go down that same path. Furthermore, the financial fair play makes that scenario almost impossible now.
Neil Steele
176
Posted 27/02/2016 at 19:25:01
Phil Walling...spot on. Our fans are just making fools of themselves tonight. The time to celebrate (if it arrives), will be when the action begins – not now.
Colin Glassar
177
Posted 27/02/2016 at 19:26:18
I'm with you, surprisingly, on this one Phil. I'll give him the benefit of the doubt and will adopt a 'wait and see' approach.
The guy has never run a club, he is a majority shareholder who has decided to keep on BK and Bobby E for the time being, so I'm wary until proven wrong.
David Price
178
Posted 27/02/2016 at 19:26:53
Colin, unbelievable. As Brian Clough said, there's no bad time to score a goal.
Please cheer up, we're rich and the cheque is not left in his jeans and gone in the laundry... It's in our account!!!
Paul Andrews
179
Posted 27/02/2016 at 19:27:26
Phil.
The money was always going to enrich Bill. That's why we haven't been sold despite 24/7 searching for 10 years. The asking price has not been met.
It has now. My point is, if he invests £1 it is £1 more than Kenwright has invested in 12 years.
Bill is still with us? He is... but only in the cheerleader role.
Nick Wall
180
Posted 27/02/2016 at 19:28:17
It's very good news for Everton, but what will it mean? Presumably there will now be a press conference or an interview in the next 48 hours where we'll be given some pointers at least as to what Mr Moshiri's intentions are on the stadium issue and investment in the team.
It's reassuring to know that he's been talking to Kenwright over 18 months – that tells me that he sees this as a project rather than a money-making exercise, the signs are that he genuinely wants to do what's in the best interests of the club.
Jackie Barry
181
Posted 27/02/2016 at 19:30:28
As the deal was announced, Paul Merson can be heard saying "worrying". Now he is either worried that we will become a force to be dealt with or he knows something about this guy through his links with Arsenal. Hopefully it's the former and not the latter.
As Phil is basically saying though, proof will be in the pudding.
Iakovos Iasonidis
182
Posted 27/02/2016 at 19:30:42
Great news! I feel so optimistic about this one. I think it is the start of a new era for Everton.
Paul Andrews
183
Posted 27/02/2016 at 19:31:16
Colin,
Not in any way suggesting he will spend in the same way, did the majority shareholder at Chelsea, Man City, Man Utd etc have any experience at running a club?
Paul Andrews
184
Posted 27/02/2016 at 19:33:04
Jackie,
"Merse" is probably worried that he won't get in Moshiri's hospitality box on the ale...
Gordon Crawford
185
Posted 27/02/2016 at 19:33:57
Can't believe the negativity of some posts. Let's just see what happens. I for one am delighted that we have investment.
Jackie Barry
186
Posted 27/02/2016 at 19:34:01
Let's hope so, Mr Andrews.
Adam Luszniak
187
Posted 27/02/2016 at 19:34:22
Means nothing unless he gives us some fire power in the transfer window.
Brian Williams
188
Posted 27/02/2016 at 19:35:07
Jesus, there are some miserable, negative, did I say miserable people on here! If this ISN'T great news, what the fuck would have been?
I think some need a reality check. This IS good news for the club and for us!

Jackie Barry
190
Posted 27/02/2016 at 19:37:17
Well, Brian, I think after all these years people are taking the 'believe it when I see it approach'. I'm cautiously optimistic, and that's it for now.
Colin Glassar
191
Posted 27/02/2016 at 19:38:03
I'm not being negative it's just that after thirty years of mismanagement I'm very wary of any wannabe messiah. Like I said, I'll wait and see what his plans are for the club.
Phil Walling
192
Posted 27/02/2016 at 19:40:01
Totally wrong, David Price. The cheque is in Bill's pocket and, I guess, by next Wednesday, the funds will be in Green's bank account.
The whole operation is a transfer of shares. ALL of the sale value goes to the sellers – NOT Everton FC!
All we can hope for is that this guy will be an improvement on BK. Is all.
Neil Steele
193
Posted 27/02/2016 at 19:40:35
I think we'd all be less sceptical/concerned if Kenwright had gone – a clean sweep. The comments in the statement leave a lot of questions.
Phil Walling
194
Posted 27/02/2016 at 19:42:40
Gordon @ 170. What investment is that????
The money has gone to the people who own (or control) the shares – NOT Everton FC!!!
Please keep up!!!
Les Martin
195
Posted 27/02/2016 at 19:42:45
Si Turner (#125),
Thank you – the post of reasoning! Bill always said we were for sale, but... he was also looking for investment to take the club forward. This he has delivered upon, he... is still at the helm to direct operations, he now has found the investment.
We have the best of both worlds, yet.. we still have some moaning arseholes who aren't happy!

Gavin Johnson
196
Posted 27/02/2016 at 19:43:47
If Moshiri is proactive in the stadium issue and we hold onto all our star players, barring John Stones, while continuing to build an exciting squad around a nucleus of young talent. He'll do for me, and I think we'll do this steadily but surely.
If it's just a transfer of shares and things were to stay the same except in name, I honestly don't envisage BK even wanting stay as token figurehead. We know he's pretty hard faced to criticism but I just don't see him wanting to stick around if we had another situation like we've seen with Robert Earl.
Guy Rogers
198
Posted 27/02/2016 at 19:46:58
Phil Walling,
This will allow us to retain our best players, build a new stadium on Walton Hall Park, and invest further in the squad. And keeping BK around will ensure a smooth transition.
It's a beautiful blue day!
Jim Lloyd
199
Posted 27/02/2016 at 19:46:58
Is that an order then, Phil? And who's saying he's experienced in running Arsenal? What he has been is a shareholder and, I would think, a reasonably substantial one, seeing as he just sold his shares for 𧶀 million.
I would think, he would have a say as would his friend, in how Arsenal been run, as they are both, I would think, active shareholders (well Mr Moshiri is no longer). Obviously the Board would make decisions but I think it's usual good practice to take in the views of substantial shareholders before making a decision.
If you don't think it's time to celebrate, that's your prerogative... but I think many Evertonians will have mixed feelings of apprehension and elation, some a mixture some with quite strong views already.
I don't think anyone is making a fool of themselves, they are expressing hope, forebodings, or maybe a mixture on the biggest event in the history of EFC since Sir John Moores bought into the club in the 50s.
I for one, will be having a few jars tonight, not so much in celebration but in the hope and view of a much brighter future, than it has been for the last 40 years.
Harold Matthews
200
Posted 27/02/2016 at 19:47:02
Not too concerned about investment right now. We needed a sensible brain at the helm and Mr Moshiri will do for me.
Darren Hind
201
Posted 27/02/2016 at 19:48:15
Bill's consssiderableee richer than Yow.
Wonder if he'll put some of that profit back into the club he loves?
Paul Andrews
202
Posted 27/02/2016 at 19:48:28
All we can hope for is the guy will be an improvement on BK. P:
Kings Dock
Bellefield
Destination Kirkby
Fortress Sports Fund
Etc etc...
Forest Gump would improve on that.
Ben Dyke
203
Posted 27/02/2016 at 19:48:55
Man, the negativity is frightening here sometimes. Reminds me of a quote in an article about my brother-in-law that said "If this guy won the lottery, he'd spend it all on his gravestone!" This site makes a suicide forum seem overly positive.
None of us has ANY idea about the details. We don't know what Bill's day-to-day involvement will be. Bill has never claimed to be a business man but he does know how Everton and football works, so to just boot him out is not only not in Bill's interests but it's not in the club's or Moshiri's either. But Bill will not stand in the way of progress. He's never been a commercial manager or business man and has never pretended to be. He's an Everton lover and a luvvie.
The amount of shares is irrelevant! As long as he has the most, then he has the most power. You would not buy in at that level without a plan to invest more and hopefully grow the value of your shares by creating new assets.
I actually trust Bill Kenwright's intuition about the right type of investor. I don't trust him with redeveloping Goodison or getting us a new stadium!

Peter McCann
204
Posted 27/02/2016 at 19:50:53
Can I just add that BK is a very successful business man in his own field and highly respected. He is the last of the local business men buying his local club. Those days in many respects are over.
We simply do not know what the new man will bring, what the terms of the purchase of the shares involved, or what the future holds. However, we would hope that, if he was simply interested in leaving his money dormant, he would have stayed at Arsenal. So I view his purchase of his shares as a positive step.
Ian Brandes
205
Posted 27/02/2016 at 19:50:59
Apparently BK has always said he would try to choose someone who would be good for Everton.
The fact that the Yanks have gone may speak volumes. So, perhaps, we should give our new investor a chance before we rush to judgement.
This could be a very good thing for the future of the club we all love.
Andrew Lawrenson
206
Posted 27/02/2016 at 19:51:28
I am not getting too carried away with this. The guy has bought shares – that's all. He has no experience of running a club and until I see him stump up around about £250 million, I will just consider him to be in the same league as Earl, Grantchester, etc, et.c
Gavin Johnson
207
Posted 27/02/2016 at 19:51:50
Yes, Darren. BK buying the training ground back, that he sold for a quick buck, would help for starters.
Paul Andrews
208
Posted 27/02/2016 at 19:53:53
Gavin,
Don't hold your breath on Bill investing any of his massive profit.
Ged Simpson
209
Posted 27/02/2016 at 19:54:38
Phil/Neil... I am so grateful. Up until I read your wise caution, I was happy and dreaming. I now realise how stupid I may seem if everything isn't perfect. Imagine. How could I live with myself with misplaced optimism. You would no doubt spot it and remind me. Oh the shame. Thanks. Now off to buy some razor blades.
Colin Gee
210
Posted 27/02/2016 at 19:55:13
Anyone know what the Iranian for "Where's the Arteta money gone Bill?" is?
Michael Polley
211
Posted 27/02/2016 at 19:56:23
Fingers crossed we will get much needed investment, and push our club upwards. I'm happy with the news. Let's hope this guy opens the purse strings. COYB
Si Cooper
212
Posted 27/02/2016 at 19:56:49
If MK is right and it would be about £400 million for 100 per cent and each share is then worth £11,300, then there are around 35,000 shares in total. In that case, MK will need 15 mates with 2 shares a piece to get Mr Moshiri over that 50% level. Better start organising a minibus!
Don't mind BK staying on as a figurehead. That doesn't mean he has retained control.
David Price
214
Posted 27/02/2016 at 19:59:27
Oh Phil...apologies for humour over riding a business sale discussion. Most Blues are celebrating, Harold Matthews always says it best with the least words. Spot on.
Kevin Tully
215
Posted 27/02/2016 at 19:59:43
Reports saying Earl / Green out of it completely (thankfully) and BK & Woods diluted their shareholding to enable new man to purchase his 49.9%.

Darren Hind
218
Posted 27/02/2016 at 20:02:49
The Spurs supporters gone? I'm missing them already...
Kunal Desai
219
Posted 27/02/2016 at 20:03:16
Can't get my head around people doubting this man being involved in Everton. He's hasn't come in from the wilderness, he's been with Arsenal and has played a huge part in their move to the Emirates.
We finally have someone on board with business acumen to move the club finally forward and more importantly to be run as a corporate business and not some no-mark tuck shop.
Changes will be gradual but there still needs to be a clear out at the club from top to bottom which will take sometime. At least give this man a chance to prove his worth.
Si Turner
220
Posted 27/02/2016 at 20:03:28
Phil – I respect your cynicism; however, David is spot on – we are richer. We now have a majority shareholder with more resources than his predecessor.
This is not a transfer of shares; this is fresh investment from a proven businessmen. That is unless you're telling me Mr Moshiri was already a shareholder and BK has transferred the shares?
Most people complain about BK but he has a wealth of experience as a hard negotiator which will be useful during a transitional period of change. Even if people disagree on that, I fully expect BK not to be the chairman in 2 years time due to ill health anyway so it is not like he is "keeping his claws" in the club forever.....
I'm going to get a beer and watch Frampton beat the mark on points.....
Jim Lloyd
221
Posted 27/02/2016 at 20:04:02
Great news, Kevin, that'll do for starters!
John Keating
222
Posted 27/02/2016 at 20:04:08
Does anyone here truly believe that this guy could be worse than the mob we've had these past years? If this guy went to B&Q and bought a tin of paint for the boardroom shitter then he'd have already put more in the Club than BK and the rest of his motley crew have put in from day one of their tenure.
Phil Walling
223
Posted 27/02/2016 at 20:06:47
Positively my last post of the evening. Promise!
When and only when, we hear from Mr Moshiri that he pledges to invest say £200M into Everton FC for ground development, transfers or whatever (over and above what he's put in Bill's pocket) will I begin to get excited.
What has happened so far is no more earth shattering than when we heard Robert Earl had become a shareholder or indeed if it was him who had relieved Bill of his burden.
I couldn't care a rat's arse who owns the bloody shares. It's what they do when they have a stake in the club that counts.
Hold back the joy is all I ask!
James E Evans
224
Posted 27/02/2016 at 20:07:11
I think I would have preferred a complete takeover but I believe this is the first step towards one happening in the future.
Whichever way you look at it, today's news definitely is a progressive step. Fans should be optimistic!
Kieran Kinsella
225
Posted 27/02/2016 at 20:08:30
What's the deal with Jon Woods? Is he a legit fan? In it for the money? Staying around to irk BK? Seems odd someone with such a large stake is so anonymous.
As far as Moshiri goes, it seems like only yesterday BK was bringing in Trevor Birch (aka the Grim Reaper) to prepare for our extinction. Luckily he didn't stick around long enough to leave us in the financial mess he left everywhere else.
So we have come a long way. Hopefully BK will get a happy ending.
Brian Harrison
226
Posted 27/02/2016 at 20:09:19
I thought, when someone bought over 29% of a club, he had to make the same offer to the rest of the shareholders or does this rule not apply now.
But, apart from that, surely this has to be a good move? The guy has a personal wealth of ٟ.3 billion; I don't think the 2 Yanks had even half that between them.
The FFP rules will limit just how much he can spend although this doesn't cover costs of a new ground. I am more than happy with this news and yes, time will tell, but we have all been crying out for new investment or new owner and we now have one with deep pockets. What's not to like about the deal? He isn't a Vincent Tam or a Hicks and Gillette asset stripper.
So give the guy a chance; some are already critical before the guy has even attended his first match. Even if nothing else, we will see him more than we have seen Earl.
Edward Wallis
227
Posted 27/02/2016 at 20:09:59
Good news for me:
1. No Americans;
2. Somebody who wants to invest his money into a Premier League club;
3. Can't be no mug if Usmanov chooses to work with him;
4. Chose Everton;
5. Bill still the Chairman (only Chairman in Premier League who does not take a wage). You can't question his love for the club and the way it acts in our community – The People's Club.
We are better off today than when we were 48 hours ago. Let's give the man a chance and give him at least a year to see if any change before we complain.
COYBs
Jackie Barry
228
Posted 27/02/2016 at 20:10:44
Shockingly I find myself in total agreement with you Mr Walling, you are totally right.
Ged Simpson
229
Posted 27/02/2016 at 20:10:52
Phil....no. Have some joy and belief now. Otherwise you could be mistaken for a miserable fucker !
Sam Hoare
230
Posted 27/02/2016 at 20:11:01
Wow. This has all happened quickly. Or at least the news of it seems sudden.
Know nothing about this guy except for the fact that he is clearly a shrewd businessman and that alone has to be very meaningful step forwards!!
I'm guessing it will be this Summer before we have much idea as to how this will change our modus operandi.
Interesting times...
Don Alexander
231
Posted 27/02/2016 at 20:12:18
As ever with Kenwright, Green, Earl, Woods.... our motto has long since become "Nil Satis Nisi Nubes" (that's Latin for Clouds), and so it remains.
Let's hope Mr Moshiri can blow them all away... or is the fans' blue-sky dreaming doomed to be a dream forever?
Kevin Tully
232
Posted 27/02/2016 at 20:13:01
If BK & Woods now invest some of their profit back into the club for re-building, as the Palace owners recently did, then they can leave with their heads held high regarding their ownership. If they pocket every penny, then he can officially stop calling himself "the world's biggest Evertonian".
Thomas Surgenor
233
Posted 27/02/2016 at 20:13:39
I too heard the Merson mutter and I'm not sure how to interpret it.
Either he thinks we are going to be a force and that it will upset the top 4 gravy train. (ps: How many more years of poor Champions League performances before England loses a spot?)
Or he knows something about the man and thinks we're in for a long ride.
My heart wants to tell me that BK is a good judge of character but I'm not so sure.
Either way, it's out of our standard fans control. We just gotta sit back and see where it takes us. Hopefully the fanfare and potential investment will settle a few of our more valuable first team players.
Ste Traverse
234
Posted 27/02/2016 at 20:14:18
I was made-up to hear this....until I read Kenwright was going to remain involved.
Dismayed isn't the word.
When are we going to finally see the back of this attention-seeking limelight hogger?
Let's hope he's slowly moved to one side and better times lie ahead for our beloved club.
Dean Adams
235
Posted 27/02/2016 at 20:14:23
So... if Bill is quids in, he no longer has the excuse of being broke.
Ged Simpson
236
Posted 27/02/2016 at 20:14:28
Good point, Mr Tully.
Bill Gall
237
Posted 27/02/2016 at 20:17:59
In case some people do not realize it, it is a fact that all the shares that the new shareholder has bought, none of this money goes directly to Everton FC. The only thing that we as supporters can hope for is that the new shareholder "may" use some of his own money to improve on our commercial, ground development and player purchases.
Let's give him a chance to settle in as I doubt if we will see any significant changes until after the end of this season This "may or may" not be the change that we were hoping for but, as a lot of people have been saying, we have stagnated with our present chairman and board for a number of years.
Everton FC are a business and, even if he was a shareholder with Arsenal, his background shows he is a successful businessman.
Neil Steele
238
Posted 27/02/2016 at 20:18:02
Looking forward greatly to Bill and Jon's big investment now they are filthy rich and pockets lined with profit.
Surely this self-appointed greatest Evertonian Kenwright won't be able to write the club a cheque from his new found wealth quickly enough, will he?
Michael Kenrick
239
Posted 27/02/2016 at 20:19:19
Not sure where Mohammed got all those numbers but, if we believe Sky and the £175M valuation of the club (ie, all 35,000 shares), that means share value is £5,000.
And back in 1999, the price paid by the TBH consortium was £857 – not £1,100.
Rahman Talib
240
Posted 27/02/2016 at 20:19:57
Dude's wayyyyyy better than Peter Johnson.
James E Evans
241
Posted 27/02/2016 at 20:20:02
Paul Andrews (#183) – Couldn't have put it better myself.
Ged Simpson
243
Posted 27/02/2016 at 20:22:54
If that is true, Michael, would that not constitute a board that ran a business well?
It would in any other world... but what do I know? I cannot manage £100!
Andy Riley
244
Posted 27/02/2016 at 20:26:53
Michael,
There is a suggestion in the Mirror just now that the 49.9% shareholding has been purchased for 㿊 million or around per share. There is promised investment because of the price paid. That price does seem realistic and is not much more than single shares have been changing hands for recently.
Jackie Barry
245
Posted 27/02/2016 at 20:27:30
Rumours have it that he could have paid as little as £30 million with the promise of investing heavily into a new stadium. It will be interesting to hear the details regarding the deal once it has been ratified by the Premier League.

If this is indeed the case with the £30 million outlay being the case, you can say that Kenwright is not taking much at all because the true value of his shares is being ploughed back into the club. Shock?
Steve Smith
246
Posted 27/02/2016 at 20:27:32
49.9% makes him far and away the major shareholder in the club and effectively the main man. Kenwright has probably retained just enough to be his wingman and carry him over the line when a 51% vote is needed for major decisions. Kenwright will remain as Chairman but thankfully, it looks like it will be an honorary position now.

I'm very excited about this, and can't wait to see his vision for the club going forward.
Ged Simpson
248
Posted 27/02/2016 at 20:34:55
It would be a hell of a gesture, Jackie.
Tony Hill
249
Posted 27/02/2016 at 20:39:13
It would be extraordinary if money is being ploughed back. If that is indeed so, then I for one will entirely withdraw my criticisms of BK and I would wholeheartedly welcome the deal.
We shall see.
Thomas Surgenor
250
Posted 27/02/2016 at 20:39:34
If that's the case, Jackie, then I would have to eat humble pie and recognise Bill as a saviour of the club.
Michael Neely
251
Posted 27/02/2016 at 20:41:09
We get great news like this, and all some people want to do is slag Bill Kenwright for staying on as chairman. Before anything else, Bill is a businessman but sadly one with not enough money to take us any further. But what he has done is bring some one into the club who is rolling in money and is willing to invest that money in Everton.
Having so much, he can't exactly be stupid, so I'd say he knows what he's doing by allowing Bill to stay on in a position that I for one think he thoroughly deserves.
Neil Steele
252
Posted 27/02/2016 at 20:41:32
This newly reported £1,500 per share may sound believable if it were Kenwright and Woods only selling shares, but actually the majority are said to have been purchased from Green, I mean Earl.
Are we really to believe that hard-nosed shadow director Green has suddenly turned benevolent?
This deal sounds more and more shady by the line.
Gavin Johnson
253
Posted 27/02/2016 at 20:41:43
I've just read the Mirror piece and if that's the case, I take back my criticism of BK. For all his faults we can't really knock his love of the club.
Interestingly the way it reads. It sounds like Woods is the one who's completely sold-up and we're still lumbered with Robert Earl.
This story is encouraging though, because the stadium finally looks like it will be reality. Onwards and upwards :)
Mike McLoughlin
254
Posted 27/02/2016 at 20:42:51
Not read all the threads but why would the league decline this investment?
John Ford
257
Posted 27/02/2016 at 20:53:09
Quote:
"And sources close to the chairman suggest the plan now is for him to work with Moshiri to deliver a new stadium, and then look to sell the club, either to Moshiri himself, or to third party investors like the Chinese consortiums who retain an interest.
If and when a new stadium is built, then Everton WOULD be worth the £200m figure that has been bandied about, and quite possibly much more, which is why Moshiri has bought into the club without buying control."
My simple mind had it thus:
Uber rich bloke buys into club......he loves club.......spends lots on players.......club wins stuff......We all live happily ever after.
Seems not??
John Mckay
258
Posted 27/02/2016 at 20:58:47
I'm happy with the deal, think Kenwright has done well with what he's had, got us stability at least over the last 10-15years?
Look at teams like Leeds, Blackburn, Aston Villa,
We haven't been relegated maybe through luck or BK doing a good job.
If Mr Moshiri has come in, he is a good business man got knowledge of the PL has a British passport so not completely foreign. He will probably want to make is more profitable which I assume would be paying of the mortgage on GP and paying off our exsisting debts and buying our training ground so we not shelling out a lot of our gross income to 3rd parties, making his stake in the club more profitable in the process. Can only be good for Us IMO. Onwards and upwards + the red shite are already getting scared lol
Raymond Fox
259
Posted 27/02/2016 at 20:59:37
Don't get too excited boys, Moshiri owns 49.9% of Everton. That is a problem as far as investment goes, he's not going to fork out millions on his own without the other shareholders sticking their money in too.
Would you, you're effectively taking all the risks when the other 50.1% of shareholders profit as much as you while sitting their hands.
It seem to me that the club's swopped shareholders, Mr Moshiri will need a 80 to 100% of the shares before he would consider sticking serious money into the club.
I could be wrong but that's the way it looks to me!
Ron Marr
260
Posted 27/02/2016 at 21:03:39
David Maddock article in the Mirror: :
http://www.mirror.co.uk/sport/football/news/everton-investment-deal-explained-how-7456004?
Andy Crooks
261
Posted 27/02/2016 at 21:10:43
How will this affect our club? We have a chairman who lived the dream on the cheap, who now lives the dream as a very rich man.
Unless the new shareholder decides to invest heavily, which he may do, we are in much the same place. This is a great deal for Kenwright and his cronies; the day they have held out for 24/7.
Now if Blue Bill were to plough, say, half his profit into the club then he might be seen as a great Evertonian rather than a great businessman.
Jim Lloyd
262
Posted 27/02/2016 at 21:13:14
According to the Echo, Robert Earl has gone. He is reported to have sold his shares to Mr Moshiri, with Kenwright and Woods selling some of theirs to him as well.
As I can't abide Maddocks for being creeping, bloody r/s supporter that he is. I might be a bit biased by saying he's got his bloody report wrong. As far as shareholdings go, I'll go with the Echo version and have a couple of jars tonight in the vision of a bright Everton future.
I think it will be well discussed about the priorities that will be drawn up to take this club on the road back to top.
Tony Hill
263
Posted 27/02/2016 at 21:13:54
John (227), that seems a likely strategy, more likely than BK or any other shareholders selflessly abandoning share value in favour of investment. No reason why such a strategy for a new/developed stadium and eventual sale on shouldn't work but there are, as ever with our club, a high number of variables and I always worry when there is a screen of complexity around commercial transactions and around who is actually in charge.
Maybe we'll have a blast of clarity over the coming days.
Mike T Jones
264
Posted 27/02/2016 at 21:15:14
i don't like criticising fellow Evertonians.... but there are some real cynical fucks on here; your home lives must be fun.
James Flynn
266
Posted 27/02/2016 at 21:21:38
All we can say is that it's "News"; no more.
Good news, bad news, the best-ever news, what-we-all-feared news, none of us know. We'll see.
Be an interesting next 2-3 years.
Have to add, 49.9% is a damn peculiar number.
Dave Rosper
267
Posted 27/02/2016 at 21:28:15
Everton FC's ability to purchase decent players has improved. So has the prospect of better facilities for players and fans alike. Cannot understand the bitter speculation by some on this site that derides the status quo and cowers at the the risks involved in something new.

I know there are a lot of fans out there who are pleased about this and are excited at the prospect of a better future.
Raymond Fox
268
Posted 27/02/2016 at 21:31:29
I think all we can say yet is that we are certainly no worse off with this guy on board.
He might give the club the kick up the arse it needs.
Jackie Barry
269
Posted 27/02/2016 at 21:31:41
It is strange because 50.1% is considered the "golden share" amount in order to gain control and decide on business decisions.
Colin Gee
270
Posted 27/02/2016 at 21:33:26
Mike (#234), We've every right to be cynical:
Kings Dock money is ringfenced.
Chris Samuelson and the money will be in the bank in the morning.
NTL deal.
Kirkby will be free.
Banning of AGMs.
Walton Hall Park.
Shareholders' 41 unanswered questions.

Jackie Barry
271
Posted 27/02/2016 at 21:34:20
However look up 49.9% share purchases, it's common enough. VW purchased 49.9% of porsche before coming back and buying the remaining 50.1%.
Paul Andrews
272
Posted 27/02/2016 at 21:44:08
Put simply, if he wants to sell the club for a profit down the line, he will have to make us better.
Tony Abrahams
274
Posted 27/02/2016 at 21:52:27
Way too early to judge, bit I hope Mohammed is right, and Merson, said "worrying" because of how this might affect Arsenal, in the future?
Phil Williams
275
Posted 27/02/2016 at 21:55:09
Fantastic, fabulous, wonderful, exciting and potentially the dawn of a new era. Why oh why do some people see negatives in this?
For those who were hoping for a takeover without Bill involved, I would point them in the direction of many a disastrous such step change with other clubs.
This is absolutely the best of both worlds, investment with security. If Bill happens to get a bob or two in the process, then good luck to him and thank you.
Barry Roberts
276
Posted 27/02/2016 at 22:04:50
Raymond (#229),
It really isn't a problem for someone to invest with a 49.9% stake. To stop him, it would take every other shareholder to vote against him. Unlikely. How you came up with the 80 to 100% figure is simply baffling as he would only need something over 50% to be certain.
As for your assertion that the other shareholders would profit as much as he would, how could they, when he would take 49.9% of the profit?
Colin Glassar
277
Posted 27/02/2016 at 22:06:57
Until Phil Walling puts his stamp of approval on this deal, I'm staying on the sidelines.
Paul Hewitt
278
Posted 27/02/2016 at 22:08:27
We have a new owner with a few bob. Let's just be happy and see what happens.
Dave Lynch
279
Posted 27/02/2016 at 22:09:00
I'll tell you why I see negatives.
BK is still an influence on the everyday running of the club... That's why!
The man is a known liar, romancer and charlatan. I bet he insists that any new stadium has a Boys Pen built into it so he can sit there and feed into his delusional thought process.
Barry Roberts
280
Posted 27/02/2016 at 22:09:46
Phil 244
Great shout.
Well said.
Jim Lloyd
281
Posted 27/02/2016 at 22:12:01
I think that if Kenwright was still in charge, I would have the same reaction to his pronouncements has I've had for years... I wouldn't believe him. As Colin as pointed out, his track record says it all.
However, I think there is a fresh wind blowing the crap away now. Our new major shareholder has bags of cash, not as much as the owner of Man City and maybe a few other clubs but he's certainly got enough not to worry about working for a living.
Mr Moshiri has, in my view, has spent 10 years or so as a shareholder in a excellently run, successful club, has had a successful business career and is extremely rich. I think he is more likely to want to prove himself as a successful club owner for the reputation, rather than making a killing. So I think he will want to prove he can turn this snoring giant into a top class club, rather than to make a packet.
I see him keeping Kenwright as a useful front man who has got a great deal of knowledge on transfer negotiations, the workings of the club and is popular with a lot of supporters and with the players. Kenwright getting himself on the telly and in the press and maybe Mr Moshiri needs him for this purpose as well.
I have been cynical of Kenwright but now, I don't think he is in charge. Until and if, it is proven that the new major shareholder is no different than Earl, Green and Kenwright, then I'll welcome him as a breath of fresh air.
All in all, I'm much more optimistic about Everton's future than I was this morning.
Barry Roberts
282
Posted 27/02/2016 at 22:12:16
Dave (#247)
So what if he does? It would still be a new stadium, wouldn't it?
Duncan McDine
283
Posted 27/02/2016 at 22:13:54
If there's one thing you can say about our club, it's that they know how to keep a secret!
Welcome to Everton, Mr Moshiri... let's see what you're all about.
Gavin Johnson
284
Posted 27/02/2016 at 22:15:47
If the shares have gone for around £30M instead of the rumoured £175M, isn't that surely better?? It means proper investment on the pitch and infrastructure so we can make a good fist of becoming a top 4 side.
If the new stadium is built and we see some improvement on the field who's not to say Moshiri's Russian mate over at Arsenal might come in and buy the remaining shares?! He doesn't seem like he's going to dislodge the American that has the majority of shares there.
It's total conjecture at this point but at least shows that we can see a path for the dream becoming a reality now.
Darren Hind
285
Posted 27/02/2016 at 22:18:44
Jackie @217
If true, I too will eat humble pie... Then I'll eat my hat!
Anthony Burke
287
Posted 27/02/2016 at 22:23:15
I was bricking it over these Yanks. I'm happy with what we have got now... hopefully investment into squad and stadium. I feel very optimistic. COYB!!!!
Colin Glassar
288
Posted 27/02/2016 at 22:35:01
So, according to Sky, BK's been talking to this fella for more than a year so, WTF did he give the Yanks exclusivity rights?
Bill's a sly old dog but what happens if the Yanks sue him for breach of contract if they feel he was leading them on in order to get a better deal?
As for Merson muttering the word "worrying", I've been told he's still looking for a dictionary to find the meaning. What I do know for a fact is that Merson is not a Kroenke fan.
Brin Williams
289
Posted 27/02/2016 at 22:42:49
At the risk of upsetting a few on here, I think some of the comments are churlish. Who cares how much he paid and to whom? Who cares how much the club is worth? Who cares that Kenwright has pulled off a blinder – obviously some on here will never be happy.
The man is a billionaire – that in my book says that he is no slouch and most probably knows a thing or two about business – something we were accusing the previous board of knowing fuck all about.
Which ever way you look at it, there has been a change in the boardroom and for the better – Earl for one has gone and although Bill is still chairman (good for him), he will not be calling the shots.
This is a major turning point for our beloved Everton; it will be a time of change – a time to really sit at the top table and compete on that level playing field we all craved for.
I can't wait to see how our future unfolds and wish I was 25 years younger to enjoy the ride. After all we have suffered enough through lack of investment – now is OUR time.
COYB
Christopher Nicholls
290
Posted 27/02/2016 at 22:45:52
So Christmas finally arrives for the toffees and half the people on here have faces like a smacked arse! But this is TW.
;-)
IMHO there is a lot to like in this deal.
1) Avoid being bought by an American consortium. It would probably have been a leveraged buyout with long-term hidden debt. We got rid of one of those in this deal! Bye Bye, Earl.
2) Single, wealthy investor has taken the vast majority holding in the club with no practical opposition.
3) Keeps a respected chairman in place to ensure a smooth transition in the running of the club and it's business. Transitions and acquisition are tricky and often lead to instability. Who wants a Man City plastic dictator style club anyway? Not me.
4) Investor has previous experience/interest in football and football business. Arsenal are a well run club and if we end up being run in a smiliar way, then I'm all for it.
5) Too much being made of the Iranian bit. He made Britain his home, let's help him make Goodison Park his home.
Onwards and Upwards.
COYB

Brin Williams
291
Posted 27/02/2016 at 22:47:36
I still wonder if the bigger news is still out there... after all, Jose has still not been confirmed boss at the Theatre of Dreams – or am I just dreaming?
Richard Reeves
292
Posted 27/02/2016 at 22:56:03
I was hoping for a complete takeover where Kenwright and Green sell all shares. I've got a feeling nothing much will happen on the stadium front or big investment in the team until their shares are bought out.
Why would you do all the spending for someone else's profit? ....and wasn't it said that Kenwright wanted to sell his shares because he is seriously ill?
Christopher Nicholls
293
Posted 27/02/2016 at 22:56:25
Brin (#259)
New owner has had plenty of time to observe Martinez from his previous vantage point. I am sure he already has some opinion. Unless he already has a manager in mind, I'd expect him to give Roberto at least the rest of the season, or more likely until the end of the year. The rest of this transition seems to have been carefully thought through, so I would expect same for manager.
Real litmus test would appear to be the summer window and whether we keep 'your young stars', relieve ourselves of 'dead wood' and add 3-5 positive signings to bolster our current team.
Tony Hill
294
Posted 27/02/2016 at 22:57:12
I don't see people moaning about the deal or being negative. They are expressing rational concern and reservation. Why is automatic celebration thought to be preferable?
It's a strange thing about the modern world that reflex optimism is thought to be morally superior in some undefined way.
Tom Dodds
296
Posted 27/02/2016 at 23:00:22
Well what do you say?...
Oh I know.... Well done, Lazarus.
Christopher Nicholls
297
Posted 27/02/2016 at 23:01:22
Tony,
Not sure why you felt the need to correct or point out my choice of optimism. If that's the way I chose to express myself, then that's my business.
As for modern world, been a fan for more than 40 years. Not so modern anymore.
There is no automatic celebration here, jut an expressed hope for the future of our club.

Brent Stephens
298
Posted 27/02/2016 at 23:07:41
The only facts I can see so far are as on the EFC website "Everton Football Club today announces that the Club will have a new major shareholder who brings the
promise
[my emphasis] of new investment."
If, as rumoured, Moshiri has 49.9%, then for all practical purposes he will be in control. And there might be other "control" factors as part of a shareholders agreement.
As Phil Walling says, all he's done with his money so far is to set up a transfer of ownership of shares (from whom we still need to find out).
Paying for the shares is not in itself investment (over above share purchase) in the club in the sense of buying players of paying for a new / redeveloped stadium. That might come, but to what level we can only guess - that's to be seen.
The guy is a businessman, so is Bill (in a different, theatrical, industry). He might bring greater business acumen than the present board. That's to be seen.

So, I'm not being negative. I'll wait to see further details of the deal, should they emerge; and wait to see what this guy does for the club.
Bill might use some of the proceeds to invest in players / stadium.
Tony Hill
299
Posted 27/02/2016 at 23:08:41
Christopher, my comment was not directed at you, and I'm not sure why you thought it was. There are various other comments above which I was indeed engaging and they are fairly obvious.
We all have hope for the future of the club.
Mark Wilson
300
Posted 27/02/2016 at 23:10:17
I was terrible at maths at school. Then went on to manage, successfully I may add, budgets of 㿅M pa! But still, mental arithmetic and understanding the hazy world of fractions and worse, spreadsheets... hated it. So, it's with some trepidation that I try to interpret this great news. But in an attempt to ensure we don't over complicate things, can our world famous contributors to this always positive forum (sigh) please explain something to me.....
How can it be, in reality, that Mr Moshiri bless him doesn't have total "control" with 49.9%? For him to be out-voted in a simple majority vote it would require virtually every single one of thousands of one-share type shareholders to side with the remaining "significant" shareholders and the mechanics of that happening are just crazy.....
Or is it that the company that is EFC is governed under rules that state you must always have more than 50% (even 75%) to win a vote at the boardroom table? I may be being thick but even if those remaining significant shareholders all vote together that still leaves 15%-18% in the hands of small individual shareholders who might actually hold the balance of power in a big fall out at board level under these new arrangements?
I'm sure I'm missing something very obvious but it seems Mr Moshiri is the new boss, isn't he?
Brin Williams
301
Posted 27/02/2016 at 23:11:43
MK 214 'Not sure where Mohammed got all those numbers '
Michael – watch your step mate you could be on dangerous ground there. I would think the 'M' words is the last thing to start discussing now with our new Iranian incumbent!!
Know what I mean.. wink wink....
Tony Hill
302
Posted 27/02/2016 at 23:12:22
Actually, Christopher the opening of your first post above is one of those comments I was addressing.....
Brent Stephens
303
Posted 27/02/2016 at 23:14:24
A new "IMWT"
Christopher Nicholls
304
Posted 27/02/2016 at 23:16:49
Tony,
All good. Probably just being the very next post. We all want the best and this is definitely a big step that will bring a lot of different opinions out.

Jack Mason
305
Posted 27/02/2016 at 23:21:21
Mark @ 266. Yes he is most definitely the new boss. And allegedly, there is the prospect of further investors coming on board in the future.
Christopher Nicholls
306
Posted 27/02/2016 at 23:28:58
The investment seems very carefully considered. The retention of Bill Kenwright also points to someone who is very measured in their approach. It wouldn't surprise me if there were more opportunities for investment/investors in the future. If the articles of club resolve votes on simple cast majority, then 49.9% will practically carry every decision.
I was lucky enough to get a tour of the Old Lady in the summer. The fellow who was kind enough to show me and my family around was very clear about how Bill conducted his matchday hospitality. It seems that Everton are very much respected by visiting club chairman etc, especially their maintenance of some semblance of old school decency. If that's true, then although it took a long time, maybe it did yield a proper plan for secession.
I hope the club continues to build on its principles whilst improving its ability to invest in the future.
Steve Smith
307
Posted 27/02/2016 at 23:31:22
Perhaps this explains the 49.9%.
"A business that will need new funding may be crucially dependent on a minority investor regardless of the percentage of ordinary shares initially held. An astute investor may also have loaned money (rather than just invested share capital) and that loan may have become repayable with the result that the investor is in a very strong position commercially: he could require the winding-up of the company so that his loan can be repaid."
Which means that with only a 49.9% holding, our new investor cannot force a winding up order on the club to pay back any loans he may have secured to invest in the club. A belt and braces policy to protect the club if things turn sour maybe?
Dennis Stevens
308
Posted 27/02/2016 at 23:32:11
For some reason, I feel more comfortable with where we seem to be going than where it looked like we might be going. However, I'm no more than cautiously optimistic – proof of the pudding & all that.
It does seem that some of the rather muddled (muddied?) Boardroom structure is becoming a little more straightforward, which I believe is much better for the club.
Doug Nestor
309
Posted 27/02/2016 at 23:35:23
Mark Wilson @266.... Exactly... He is now the new Owner... what He say's goes.
Joe O'Brien
310
Posted 27/02/2016 at 23:37:09
Where did you hear that, Jack? It's positive over all. It's good that he knows the Premier League. He sees already that we are massively under-performing and that a change of manager has to be his first piece of business.
Mark Wilson
312
Posted 27/02/2016 at 23:40:02
And in other news.....control issues apart, the usual ToffeeWeb need to be glum appears to be much in evidence here, it's how we roll after all. But right now I'm made up with this incredible news for a range of reasons.
I suspect it means Kenwright will be focused / restricted to running the day-to-day football side of things linking closely with Roberto. I'm okay with that in principle because I think Bill generally does okay transfer-wise and values greatly youth development etc. If he'd have had money, he would have done much better; maybe now he will.
Moshiri will lead on the business, commercial, stadium side of things and I think if that happens it's great news.
There must be genuine investment from this deal, surely. For instance, in terms of stadium plans we should now have the wherewithal to put enough into a project to make it happen? In terms of squad investment, I don't see a Man City style explosion of player acquisitions, nothing like it. But I think we will now be able to compete with all bar Man City, Chelsea, Man Utd and won't get priced out of deals by Stoke City. It would for instance have probably been enough to seal a deal in January for Yarmolenko by paying a wee bit over the odds. Or in the summer the new money added to TV cash should see volume added to the word quality when before we always had to make hard choices of one expensive top-notch buy versus three decent but less starry ones......
Mr Moshiri's money should help us persuade our best players to stay, though I'm not convinced of this as there are other factors – like another failure in the Premier League coming up.
His money will add even more value to our superb Academy development and I'm praying he will be prepared to get us out of some of the dire commercial mess we are in.
Overall, Mr Moshiri seems to offer a professional, respected presence with enough money to make a difference... not a Saudi Prince level of difference but at our club it will feel like it... and I sense he fully understands the game here and things like tradition will earn his respect, meaning he won't try to change our name to Liverpool City and play in red because the media like it more or close down Everton in the Community because it's a distraction from core business etc.
I'm made up, I am, I somehow just know this is a better way than the USA way. But it will leave quite a few here and elsewhere absolutely gutted as their genuine hatred for Kenwright and Elstone will I suspect not allow them to move on... It's the case that the Board Out campaigners and various Blue Unions etc often talk of moving forward but their hatred of the current regime is all about the past and many will not see beyond that and forgive those sins...
Truth is these groups or individuals are mostly some of the best of us, amazing supporters who like I used to do until relatively recently, spend their lives wandering the country getting behind the team and eating, sleeping, breathing, all that is Everton FC.
Mr Moshiri would exceed even my positive expectations if he can find a way to bring all the "anti" groups and individuals to a position of giving him a chance in a set up that they, the campaigners, will be suspicious of.
This is a good day for Everton and maybe, just maybe, we are on the road back to where we belong, which is at the top. End of.
David Price
313
Posted 27/02/2016 at 23:42:52
Being now a stocks and shares expert after help from Google, turns out 49.9% stake is the norm. Other investors follow to have equal say.
Our prince of Persia has spent £30M with £170M set aside for new stadium. He has it seems, a fellow investor in the wings pursuing existing shares. Strap yourself in guys, we ain't seen nothing yet!
Christopher Nicholls
315
Posted 27/02/2016 at 23:49:23
Mark Wilson,
Hear, hear. Seems like a valuable and pragmatic transaction on all fronts.
I wish we had kept Finch Farm on the books and not entered into the reverse deal with the Liverpool City Council. The building of the facility seemed like a real commitment to youth development at Everton FC.
I hope the club can retain a glance of real youth development and progression as well as develop the funds to compete meaningfully in the transfer market. Retaining the sub 25-year-old spine of our current team should be a priority in the summer. Hopefully now all at the club will feel that there is a stable platform from which success can be built.
Tony Hill
316
Posted 27/02/2016 at 00:09:18
Excellent post, Mark Wilson, it almost makes even me optimistic.
John Francis
317
Posted 27/02/2016 at 00:21:39
This is fantastic news. I had reservations about the long-term outlook with a 73-year-old new owner, John Jay Moores. In my heart, I always thought that was a grab it n sell it deal.
This seems a much better proposition, and I really believe there is more to come, as yet unseen players waiting in the wings. I know, it's the hope that kills you.
But if a top class manager was to be appointed, well... that could just be the trigger that keeps our young stars here and moves us on.
Roberto Birquet
318
Posted 28/02/2016 at 00:24:57
Someone above wrote: assets aren't real money.

An economist would point out that assets are real; money merely an artificial construct to make assets sellable.
Ron Marr
319
Posted 28/02/2016 at 00:27:51
Liverpool City? I used watch them as a kid ...they were a Rugby League team playing at Knotty Ash.
I'm hopeful with the new owner. I suspect Usmanov may take over or come on board if he can't get control at Arsenal.
Jack Mason
320
Posted 28/02/2016 at 00:28:55
@ 276, Joe. From what I'm reading, rumours suggest that this is the first stage. With the potential, that a larger purchase will follow.
There is also talk of Usmanov being behind the deal or at some point in the future becoming a shareholder himself. Based it seems on his relationship with Moshiri and their unsuccessful attempts at gaining control at Arsenal. The ramifications are intriguing to say the least.
At this point, it's all speculation so we just have to wait and see.
David Israel
321
Posted 27/02/2016 at 00:31:47
Michael Kenrick (#54), four shares here! If he assures me "he's got the club's best interests at heart", I might sit down with him for exploratory talks.
Denver Daniels
322
Posted 28/02/2016 at 00:35:30
Yeah, but does he have a bedsit in Manchester?

Ian Riley
323
Posted 28/02/2016 at 01:17:00
A new dawn has come. Mr Kenwright is staying and new investment.
Andrew McGuffog
324
Posted 28/02/2016 at 01:20:51
dup
David Israel
325
Posted 28/02/2016 at 01:22:33
Plenty of people around here emphasising the guy's experience at Arsenal, but as far as I know that "experience" was being a minority shareholder with no seat on the board, much like our own Lord Grantchester (who, I suppose, will be keeping his shares, and good for him).
But I am quite happy with the news and it doesn't bother me at all if Bill Kenwright stays on as a figurehead. I can't see anyone spending the sort of money being talked about and not having operational control and, anyway, 49,9% will give him a majority stake in practical terms, as there are many small shareholders.
David Israel
326
Posted 28/02/2016 at 01:32:02
Brian Harrison # 201, it's much more than 29%, its closer to 75%, I think, and I also think that rule only applies to publicly-quoted companies, which Everton FC are not.
Gordon Crawford
327
Posted 28/02/2016 at 01:34:24
Going by Skysports, the new shareholder is going to invest in the team and build a new stadium.
Jim Potter
328
Posted 28/02/2016 at 01:35:39
Oh shoot .... he's only a teeny weeny billionaire.
You can please some of the people some of the time .... except for a percentage of miserable Twebbers who type the same bloody thing ad nauseum.
If the big JC Himself was wheeled out as our new Saviour they'd have stoned Him before he got to the microphone.
I'm right you're all wrong ..... fingers into ear drums and hum very loudly until repeating what I've already said ten times before.
A few hours ago we were a club going nowhere – we await to see the actual details – but now we are a club that has the real chance of jumping forward.
And Earl appears to have gone. Hallelujah.
John Daley
329
Posted 28/02/2016 at 01:37:32
I've got to agree with Tony (@261). Why are people so quick to get in a little pop at those who don't feel like dancing just yet? Does everyone have to react to news in a uniform manner now or something?
Whilst it's a very emotive scene Mark evokes (@278) it's still, in the main, just a narrative of his own making ("I suspect", "I think", "there must be", "I sense"). From the brief snippet of information we've been given, there's no indication at all how all the various players are going to fall into place or how this new 'partnership' is planning to proceed.
Citing caution and not getting prematurely carried away doesn't constitute needless 'negativity' or mark someone out as an 'arl misery arse. It seems a pretty reasonable reaction to me until a clear picture emerges of what this 'promise of investment' actually entails.
There's already a couple of daft headlines running across the 'news' ticker on this very site basically amounting to 'Everton have struck it rich and should probably spunk mega millions on [insert random player names here] without wasting even a second to think about it'. All they're missing is the Beverley Hillbillies theme tune playing in the background.
Let's not set ourselves up for dissappointment by jumping the gun and getting ahead of ourselves is all some are saying. Maybe wait until we find out a few more concrete facts before careening through the forest like Kevin Bacon pulling off celebratory 'Footloose' moves?
Doesn't mean the more wary buggers amongst us are not fervently hoping for the best case scenario like every other blue right now.

Don Alexander
330
Posted 28/02/2016 at 01:51:08
A take-over, if that's what 49.9% is, is welcome. As a mere fan however you'd have to be certifiably insane to trust that this is the dawn of a guaranteed new improved era given the experience we and plenty others have had to endure in the Premier League.
Let's give it a year, see where it (us) went, and then return to these outlets to tell our new "owner/s" what we think, and what we'll do.
In the meantime, thanks Mr Moshiri.
Garry Corgan
331
Posted 28/02/2016 at 01:59:49
I'm late to the party.
I've read all the news reports and analysis. I've also read every comment in this thread, and I've think I've got it worked out...
This could be the best thing that's ever happened to Everton; it could be the worst thing that's ever happened to Everton; or it may be of little consequence at all.
All three seem to be equally likely given the facts we have at the moment. All I know is that I feel sick with anticipation.
When does the transfer window open again???
Peter Barry
332
Posted 28/02/2016 at 02:05:52
I told you Bill did not want to 'sell' –he just wanted an 'investor' – and that's why there has never been a proper deal before now.
Eric Myles
333
Posted 28/02/2016 at 02:35:32
For now, it's a step in the right direction; lets's hope it turns into a giant leap forward.
Michael Penley
334
Posted 28/02/2016 at 02:39:01
"Bill Kenwright has taught me what it means to be an Evertonian", Moshiri said.
Kenwright: "Right Farhad, now this is what we call a restricted view seat. You can't see much but that's the charm of it, see? Here, have some Chang and a pie. You won't get this kind of treatment in the kop, that's for sure. That's what makes us special. Great, isn't it?"
Moshiri: ...
Jack Mason
335
Posted 28/02/2016 at 03:12:05
For perhaps a glimpse into Moshiri's ideas on how to run a football club, the link below is a letter he signed with Usmanov.
Of course it relates to Arsenal and may not be applicable to how he plans to run Everton. Nevertheless, it raises some interesting points.
David Pearl
336
Posted 28/02/2016 at 03:19:00
Michael - I hope he sorts out the pies first, they are disgusting.
Ian Linn
337
Posted 28/02/2016 at 03:23:55
Can't believe the negativity of some people here, we've wanted investment for ages and now it has showed up it's not good enough apparently.

Good news, the only way is up.

David Pearl
338
Posted 28/02/2016 at 03:47:19
No need for the anti BK crap as the thread got on. I'm glad he has stayed on as Chairman instead of handing over the reigns to whoever...
A transition will do me as we see how serious the investment is in the squad and the future of our stadium. The TV money has evened out the Premier League as he has said. I wouldn't then expect too much but here's hoping.
He can start by signing Lukaku, Besic and Barkley to new contracts!! And changing the pies, of course.
Steve Brown
339
Posted 28/02/2016 at 04:57:14
Mr Moshiri will now control the club for an investment of £200M, which I think makes him quite smart actually. It just shows the value of the TV deal that we are now worth £400M!
I don't like Kenwright and Earl profiting so much given they have put nothing into the club since buying the shares. But his will purely be an ambassadorial role which he is actually quite good at.
My only beef with this deal as it brings us no closer to financing a new stadium at face value, whereas the US bidders had a track record on this. I suppose they could still bid for 51% of the club, in which case Mr Kenrick's shares are going up even more in value!
Peter Larkin
340
Posted 28/02/2016 at 05:04:14
Phil. I wish I was a stupid sucker "billionaire".
Allan Hough
341
Posted 28/02/2016 at 05:43:03
Absolutely made up. Congratulations to Bill Kenwright.
You've looked after us well.

Mohammed Horoub
342
Posted 28/02/2016 at 06:29:50
Apologies for any confusion my post caused last night. Based on the latest reports since, these are the numbers split into confirmed/assumed:
Confirmed
Top 5 Shareholders:
BK 9044
Earl 8146
Woods 6622
Lord Grantchester 2733
Peter Johnson 1935
Total 35000
Moshiri purchases 17465 shares from BK, Earl and Woods.
The new board is Moshiri, BK and Woods. (The 3 are now the biggest shareholders)
Earl has sold all his shares.
Assumed/Rumours
Cash Rcvd-
42,000,000 Earl for 8146 shares
This puts the sale price for the share @ 5,156 £
BK and Woods have sold 9,319 shares together. It's not clear the breakdown between the 2 but they both must still have more than 2,733 shares to remain in the top 3.
Based on these factors and extrapolating:
BK sold 5,432 for 28,000,000
Woods sold 3,887 for 20,000,000
Which puts the cash transfer at 90,000,000 with a commitment of 110,000,000 towards investment into the club. (Not sure if that's a debt that converts into shares)
Either way hats off to BK and the board. They were patient and if the above is true proves they put the club's long term future ahead of their personal gain.
Assumed top 3 shareholders now:
Moshiri - 17,465
Kenwright - 3,612(10.3%)
Woods - 2,735 (7.8%)
Along with a few others on here I still think the final step will be for Usmanov to take over with Moshiri as a minority shareholder.
Paul Merson used the word 'worrying' for one reason:
Stan Kroenke: Net worth 6.3 Billion
Alisher Usmanov: Net worth 13.6 Billion
Hopefully Kroenke holds his position and doesn't sell. Although moving his NFL team from St. Louis to LA might factor into his decision.
It will be an interesting summer for sure. I have a feeling Martinez will start practising set pieces from now on. I think we will all see a more pragmatic manager.
RM: 'Philosophy? What Philosophy? My only philosophy Mr. Moshiri is to win and keep clean sheets. Oh and please sell Tim Howard. Kenwright forced me to start him the last 12 months.'
Michael Kenrick
343
Posted 28/02/2016 at 07:06:46
Great stuff, Mohammed... but you're now saying £90M for the shares... where's that coming from???
Before, you said it was £175M... which one should we believe? ... what made you change your mind?
I need to know how much I can expect from the Moshman for my shares!
Brent Stephens
344
Posted 28/02/2016 at 07:16:57
What are the actual solid facts so far, and from what sources? I don't mean "assumed facts" based on the balance of probabilities (though a separate list there, with reasoning would be useful). And I don't mean pure guesses as to what might / will happen in the future (e.g. how much Moshiri or anybody else will put into players or stadium).
Do we know for sure (and how) how much Moshiri paid per share?
Do we know for sure (and how) how many shares each person sold and now retains?
Do we know any other solid facts?
Laurie Hartley
345
Posted 28/02/2016 at 07:21:56
Having read through every post on the thread, the letter by our new director Mr Moshiri and Mr Usmanov to the Arsenal board courtesy of Jack's link # 306, and Mohammed's post # 311, I am feeling quite optimistic about this deal.
The three things I find intriguing about the events of the past week are:
Mr Usmanov's representative denies he is going to buy Everton.
Mr Moshiri sells his stake in "Red & White" to Mr Usmanov thereby relinquishing any commercial interest in Arsenal.
Mr Moshiri spends the money he has received from Mr Usmanov on a stake in a rival football club - Everton.
You could make a movie out of this. It appears to me Mr Usmanov is a very determined man.
The reason I am feeling optimistic about this is that I believe at long last we will have a director on the board, with a high degree of business acumen who has bought in to create a bigger and better Everton.
That would require a new stadium or a rejuvenated Goodison Park and keeping us in the Premier League.
The prize for Mr Moshiri if he delivers, is that his investment will increase in value dramatically in the next 3 or 4 years.
Mohammed Horoub
346
Posted 28/02/2016 at 07:22:45
Sorry about that Michael. The first report I read said £175 million purchase price for 49.9%.

This morning, someone on Twitter was quoting the £42 million for Earl's shares which ties up with Sky Sports reports of the £175 million valuation for all shares and the Echo's report on BK having received £30 million from the deal.

I'd hold on to your shares though – they could be worth 㾶,000+ very soon....

Brent Stephens
347
Posted 28/02/2016 at 07:27:40
Mo, this is what concerns me at the moment, that we're setting up as facts things which are being "reported" on the fly on twitter and by various news outlets. Solid facts seem thin on the ground at the moment.
Mohammed Horoub
348
Posted 28/02/2016 at 07:30:47
Brent, as far as I can tell, this is what we know from the club's official statement:

Moshiri now owns 17,465 shares out of 35,000.

Those shares were bought from BK, Earl & Woods who owned a combined 23,812 shares.

Earl has cashed out and BK and Woods between them now have 6,347 shares.

Everything else is pure speculation until the Premier League approves the sale.
Brent Stephens
349
Posted 28/02/2016 at 07:53:05
Mo, how do we know Earl has cashed out? And I assume we don't know how the remaining 6,347 splits between BK and Woods?
Jim Lloyd
350
Posted 28/02/2016 at 08:29:42
Brent, the Liverpool Echo are reporting that Earl has sold his shares. I think they would have checked this before including it in their article. I wouldn't be surprised that the Mirror has got their "facts" wrong" as Maddocks only gives lip service to reporting anything about our club and it's usually derogatory anyway.
Andy Walker
351
Posted 28/02/2016 at 08:30:28
This is just step 1 in the process for Moshiri to gain full control.
Step 2 will be some form of open offer/placing which will enable Moshiri to increase his holding in return the club will receive additional investment. I expect this is how it will pan out and Moshiri will increase his overall interest. Look out for share dilution if you're an existing holder.
Alternatively, the option is always open for existing holders to sell to him.
A really good deal keeping options open for existing holders without constraining Moshiri and enabling him to take full control over time. Really well done, Bill, you have demonstrated true financial astuteness and should be congratulated. Those who thought Bill wasn't up to it should now eat their words.
Brent Stephens
352
Posted 28/02/2016 at 08:35:08
Thanks, Jim. I'd take that as a probable fact, then – on the balance of probabilities, as it was reported by the Echo (or am I being naïve).
In which case, the facts currently (reported by EFC; and "on the balance of probability", as it was reported by the Echo) are that Moshiri acquired 49.9%, including all Earl's shares.
Do we have any other hard facts or "on the balance of probability".
Andy Walker
353
Posted 28/02/2016 at 08:37:00
Just to add, there seems to be confusion on here by some that this is an investment of additional money into our club by Moshiri. It isn't, he's purchased shares of others. There's no new equity been created... yet.
He now needs to create the environment where he (and possibly others) are happy to invest new equity into our club, which we can use to buy players, build a new stadium etc. That's when a new open offer or placing will no doubt come into action.
Brent Stephens
354
Posted 28/02/2016 at 08:45:39
Agree, Andy. As I understand it, "investment" so far means only that Moshiri has invested his money into buying shares held by Earl, Woods and BK. There's nothing yet about investing any further money into players or stadium. Let's wait, hope and see.
Brent Stephens
355
Posted 28/02/2016 at 08:52:11
I'm not pessimistic about this deal, just cautious, but do we have TW contributors, who have been telling us for years that they don't trust BK one bit, now telling us, implicitly, that they trust his decision on who to sell to and the details of the sale (so far not known beyond % shareholding and BK to remain as chairman pro tem).
Jim Lloyd
356
Posted 28/02/2016 at 08:54:21
Well, I don't know about eating my hat. As the Kings Dock failure still rankles me, as does the other little adventures that he had a part in.
However, what I will say is that I think this is a fantastic deal for Everton Football club. So I'll eat a bacon butty and pretend it's my hat!
I always believed that Kenwright would not relinquish control of the club and consequently, the club has suffered for his actions.
I think though, that this man who has bought so many shares, leaves Kenwright to play with the train set, but now, the train set doesn't belong to him.
He has been good at dealing in the transfer market, he's chosen two decent managers and he knows the workings of the club inside out.
I know it's only speculation (as some seem to find so objectionable) but I think that Mr Moshiri has been willing to see Kenwright as the "public face" of Everton Footbal Club, as it will be of benefit to the Club, To him, and to us.
In the cold light of day, I feel this morning, like I did as the news broke yesterday, that this is the start of an exciting and historic new chapter for Everton FC.
Wrong? Of course I could be, as I'm speculating (as we all are when we look to the future) but to me, the open letter that Mr Moshiri co signed, gives an indication of the man.
How it came about, who knows. My view is that it was a combination of factors that came together at the right time for us.
Maybe in the future I'll be back to thinking there's a curse on our club. But today I feel chuffed to bits that we have someone in charge who epitomises Dignity.
That'll do for me, cocker.
Andy Walker
357
Posted 28/02/2016 at 08:58:29
Aye Brent, but we always knew that (u-turners) would happen when a deal was done.
I don't expect Moshiri bought 49.9% to stick in his pension fund and forget about it. Exciting times ahead, let's see how it unfolds, but I'm pretty sure we'll end up with significant new funds by the summer.
Brent Stephens
358
Posted 28/02/2016 at 09:07:21
Andy, I'm full of hope and excitement as well. What I hope for is that we get great business / commercial / football decisions which generate the income, not just splashing the cash which our new billionaire has.
Armando Canaj
359
Posted 28/02/2016 at 09:17:21
Jim 329. BK didn't get into this game for his health. Give the man credit when it's due. As said a zillion times by other on here, the chairman has a management team making decisions on commercial affair. EFC isn't a one man business!!!
Anthony Burke
360
Posted 28/02/2016 at 09:20:52
Just woke up had a weird dream a billionaire invested in us.
Ahh well... back to bed for me!!!
Stephen Jones
361
Posted 28/02/2016 at 09:44:55
This may or may not be relevant here but here goes.
There may be a precedent for this deal in the takeover of Spurs by Alan Sugar & Terry Venables in 1991. Successful businessman buying into a traditionally big English football club allied to an incumbent member of the club's senior management. Interestingly in this case, Sugar gained total control of the club by getting the board to agree to a new shares issue which he agreed to underwrite.
According to Venables autobiography, Sugar was aware that he (Venables), could not afford to buy additional shares whereas Sugar obviously was & added to his shareholding, effectively taking total control of the club & reducing Venables's share percentage. So, if Moshiri wanted to take total control of Everton, could this be a strategy to do so if the relationship with Kenwright turns sour?
Mark Melton
362
Posted 28/02/2016 at 10:04:32
This will probably be a very unpopular post, but why all this takeover activity this season and not for the last God knows how many years? It couldn't have anything to do with Martinez making us a fashionable club again through his style of football could it?
Peter Morris
363
Posted 28/02/2016 at 10:23:03
The muted total value of the club was 𧶀m, so no way this guy would pay that for a 49.9% stake. In business deals, it's not unusual for a shareholder to own less than 50% but still to be in effective CONTROL of the undertaking. The shareholder agreement will detail all of this, but won't get publicly disclosed.
I favour the notion expressed by others that what will have happened is that a much smaller lump of cash will have come in to pay off Earl, and possibly some cash up front for the rest, accompanied by an agreement to release further funds for specific projects and purposes. On the one hand, these arrangements are more complex, so can have the prospect of leading to more disputes between shareholders further down the road, but on the other hand, there are more checks and balances built into the shareholding to prevent the excesses of a domineering individual ruining the 'business'.
On balance, I favour this to a total changing of the guard and feel Evertonians would see it the same way.
Jim Potter
364
Posted 28/02/2016 at 11:21:28
Has anyone read anywhere (in a reputable rag or by a believable financier) that Usmanov could be part of this plan in the long run if he can't get his paws on the Gooners?
All I've seen about Mr U is speculation (and very intriguing it is) on TW.
Dave Ganley
365
Posted 28/02/2016 at 11:45:03
Mark #333, you mean the style of football that has put the Goodison crowd to sleep?
The style of football that has seen us become a pushover?
The style of football that has seen us slide down the league?
The style of football that has seen us win just 8 league games all season?
The style of football that could only win 12 league games last season?
The style of football that has seen Goodison become devoid of any atmosphere?
Hmmmm... let's ponder that one, shall we....
Colin Glassar
366
Posted 28/02/2016 at 12:34:54
Jim, just a personal opinion but I believe Usmanov will make one final attempt to wrest control of Arsenal from Kroenke. If he fails, I could actually see him linking up with his mate, Moshiri, at Everton.
People go on about them not being fans, or not being local, or Liverpool, as a city, can't compete with the bright lights of London etc..... These fellas don't worry about that. They aren't going to live in the city, they aren't going to sit on Gwladys Street. They will want a successful team who can guarantee them a steady revenue stream.
As long as Elstone is fired, I'm okay, now, with this.
Helen Mallon
367
Posted 28/02/2016 at 12:37:46
There are some whinging moaning gifts on here. For years we have wanted something like this and when it happens, the same old people moan... You couldn't make it up.
Jim Potter
368
Posted 28/02/2016 at 12:48:56
Colin - agree with paras 2 & 3.
Para 1 is what I hope for.
Helen - spot on.
People have every right to be sceptical about Mr M and his motives - and every right to want to know more about his plans for our club.
But ..... can the benefit of the doubt not be given to him for now .... can we not be allowed to be positive for a while .... feel the sun on our backs and start to dream again.
Not bloody likely with some. Well .... bollocks to your pessimism ..... I am positive, I am happy and I believe. COYB. 😀
Brent Stephens
369
Posted 28/02/2016 at 13:03:37
Helen #338 "For years we have wanted something like this and when it happens same old people moan."
And I guess at least of few of those now rejoicing over this ownership change (without knowing little more than it's 49.9% and it's an Iranian born billionaire) have also been highly critical of Bill's motives and business acumen in the past. So, do we trust Bill's motives and judgement on this one? I have no idea.
Mark Lewis
370
Posted 28/02/2016 at 13:11:25
A couple of years ago, BK came out with the line that Everton needed a billionaire and not a millionaire to invest in the club.
Well, he has eventually found this billionaire backer and I think as a club we should be optimistic and imagine a future where we not only break into the top four but fight for the league title.
Andy Crooks
371
Posted 28/02/2016 at 13:20:30
Helen, # 338, that's a very unfair post. There is not one Evertonian who does not want this to be brilliant, not one. Some, like myself will wait, fingers crossed, and see.
Also, I don't see Bill being there as some wonderful safeguard. In my view he has not been much of a custodian for many years. This deal seems to bring him all he has dreamed of – money, chairmanship and, wrongly in my view, the gratitude of many Evertonians.
Shares have changed hands and, as yet, that is all. Why on earth should those who are not yet jumping with joy be disparaged?
Jackie Barry
372
Posted 28/02/2016 at 14:02:02
Well, in the end, this is all speculation; all we know is that this guy owns 49.9%. The details behind the deal, the valuation of the club, and what it means for our future are unknowns. Hopefully we will all know soon.
Nick Page
373
Posted 28/02/2016 at 14:22:40
Only Everton could do a takeover without it actually being a takeover. I'll reserve any judgement until I see tangible evidence of change, I.e. new CEO, vastly improved commercial deals, breaking ground on new stadium, more investment in the squad, cancellation of dodgy loans to Green and Co. in the BVI, the Arteta money etc etc.
Michael Williams
374
Posted 28/02/2016 at 14:48:33
I think this bodes well for keeping our young players, if they can be kept. Kenwright believes in the "project" and with him still being Chairman, he will want to keep his young squad together as long as he can.
With Moshiri previously having a stake at Arsenal, he has been a part of a club that has ambition and does not sell players just for profit. Arsenal had a project to grow their club by building a stadium and he has seen first-hand the results of that effort. He also appears to come from a much more stable investment background than the previously discussed potential investors.
Sean Kelly
375
Posted 28/02/2016 at 14:53:18
This has to be good news for Everton. The only reservation I have is that Maureen might be tempted to jump on board. After all, he does like blue and always follows the money.
I'll get my coat.
Paul Andrews
376
Posted 28/02/2016 at 14:55:42
With the lies this board has fed the fans over the years in mind, it is understandable the trepidation amongst some fans.

Paul Kossoff
377
Posted 28/02/2016 at 15:00:28
Andy (341),
Well said; as far as I see it, not one penny has been put in to Everton for a new stadium or to buy players. All that's happened is change of shares and a large swelling of someone's bank balance. Only if the club is sold – and it hasn't been – will things happen and, so far, nothing has changed.
We are all wanting the best for our club; people saying we are not being positive... well we are used to being suspicious with Kenwright and his cronies; I'm am not doing high fives yet.
I don't trust Kenwright one bit, and this smells fishy to me.
Dave Abrahams
378
Posted 28/02/2016 at 15:01:29
Andy (#341), I agree with every thing you say and don't be surprised if Billy Boy is there on Saturday, or in the near future, to milk the applause; there will be none from me.
James Marshall
379
Posted 28/02/2016 at 15:08:47
From what I've read, he may have bought his shares for as little as 㿊m with the promise of building a new ground and investing in the playing squad. This would make sense to me, given that the long term revenue and growth of the club is dependent on a new ground, new approach and modernisation of Everton as a whole.
He clearly has the money to do that and would be overseeing a club that has massive earning potential once we're setup properly. I'm really looking forward to seeing how this all plays out over the next few years. Exciting times.
Ged Simpson
380
Posted 28/02/2016 at 15:14:21
Dave A – so he should. He has pulled off a master stroke. Your silence would be well drowned out. I think we should have part of the ground for the bitter fans. They can sit together and exchange moans whilst the rest support the team and club.
Andy Walker
381
Posted 28/02/2016 at 15:14:22
Andy (#341), please see my posts #324 & #326. This is just stage 1 of the takeover process. Frankly, this is potentially commercial brilliance from Bill.
Ged Simpson
382
Posted 28/02/2016 at 15:16:06
Agree, Andy Walker.
Colin Glassar
383
Posted 28/02/2016 at 15:17:47
The only way we will know what his plans are is if he calls a press conference and tells us. Until then, everything is guesswork. Let's hope it is soon.
Paul Kossoff
384
Posted 28/02/2016 at 15:18:30
Helen 338, If you had just bought 49% of Everton would you, 'if you had any intentions of a complete takeover,' give millions in transfer funds to our current manager?
My point being, if Martinez and his brand of football are still here start of next season, will you still be happy with that? In fact, if Martinez is still here at the end of the season, is that cause for being positive?

Ged Simpson
385
Posted 28/02/2016 at 15:20:43
Paul... methinks you struggle to be positive, full stop.
Paul Kossoff
386
Posted 28/02/2016 at 15:23:16
Ged, I wish I could be as positive as you, but with Uncle Bill's track record, how can you trust him?
Andy Walker
387
Posted 28/02/2016 at 15:34:13
Paul 354, absolutely not. Why on earth would Moshiri stump up £100m or so for a 49.9% shareholding and then put additional millions of his own cash into the business without any additional equity holding? The other shareholders would just have to sit back at zero cost to them and watch the value of the shareholding rocket.
That's not going to happen. Stage 2 is for Moshiri (possibly with others) to increase his equity holding (that means investing more) via some form of open offer or placing (generating new money for our club this time). Once his holding is nearer 100% he'll possibly invest further money as then only he stands to gain. He ain't going to be a charity to the rest of the current holders.
There's cynicism for cynicism's sake being touted on this thread at the moment. If you don't believe this is frankly brilliant news, then please make a case rather than just bringing out the 'can't trust Bill' line, which frankly is not only boring but now looks completely fucking stupid.
Paul Kossoff
388
Posted 28/02/2016 at 16:01:17
Andy you are the as you say ' fucking stupid' for once again on this site joining in the cat calling brigade, and being abusive to fellow Evertonians who are just honestly letting there own opinion on what's is after all as much my club as it is yours.
If you want to praise your favourite chairman to the Heavens then you go right ahead, it's your right to do that... as it's my "Fucking right" to say my opinion; is that OK with you?
For fuck's sake, why can't people be allowed to give comments on here without having to wait for moronic replies?
Aidy Dews
389
Posted 28/02/2016 at 16:14:36
Mark Wilson #286, great post!
Aidy Dews
390
Posted 28/02/2016 at 16:25:59
Jack Mason #307, I read the link and liked this part -
"As a top Club we should, at the very least, match if not beat the offers that other clubs make to try and lure our very best players away, and also provide a more compelling vision of the future. You can try and put a good face on a bad game for as long as you want, pontificating about the merits of this model, but it will not hide the obvious fact that it just does not allow our great manager to fully realize his managerial talent and deliver success for the fans who are paying the highest prices in the land. It appears that a place in the Champions League will be the pinnacle of our ambition again next season. Unfortunately, in the future we may see this ambition lowered further. It doesn't help to turn a blind eye to the reality of the situation and keep thinking of ourselves as being in the same league as Real Madrid, Chelsea, Manchester City and Barcelona. To have a fighting chance of success, which means winning trophies, we need to match them in every aspect, including, if not first and foremost, financial.
So what is Red & White's vision for the Club? It is simple. A debt free Club, with a big enough war chest to buy top talent players who can hit the ground running and who can complement the Club's long tradition of developing young players and homegrown talent. Together they can help the Club win the most prestigious trophies - because it is the trophies which are the crowning achievement for everybody at the Club. The trophies are also key to the commercial success of the Club - they increase the value of the players, the value of the brand, attract the best sponsors and maximize the value of our commercial contracts which should in turn mean that the Club does not have to squeeze any more income from hard pressed fans. We also believe in the transparency that a stock market listing brings so are committed to the Club remaining listed on the stock exchange and to greater fan involvement both through share ownership and also Board representation for the fans."
If Mr Moshiri brings that thinking to our club, and gets us onto that kind of footing in the near future, with a nice new shiny stadium along the way as well, then I'll be more than happy with that!
Dave Abrahams
391
Posted 28/02/2016 at 16:38:12
Gee (#348) silence drowned out, that will be a first, I suppose you will be there clapping Billy Boy.
It will be like Moyes getting applauded at his last game in charge of Everton. I'd long gone then and the 35,000 or so who stayed and clapped, well I thought it was ridiculous, but that's life and remember the majority are not always right.
Amit Vithlani
392
Posted 28/02/2016 at 16:43:34
Have had a chance to digest all this and throw my conclusions into the mix of sound acumen shown by quite a few posters (Mo Horoub, take a bow).
1. I am with Brent that there are few concrete facts other than Earl has exited, Bill and Woods have diluted, and the new man owns the largest stake in the business. I cannot find any reliable disclosures on how much was paid for the shares so to Michael K and others trying to discern the implied price per share, I would urge caution. If someone can point to a reliable set of disclosures, then I am happy to provide an analysis.
If you use the figures bandied about i.e. £30m for the 49.9% stake, the implied value of all the shares is not necessarily £60m if the sale of this block did not bring some form of control. There would need to be a control premium paid and this would make the value of the shares higher. For example, if the new man needs your 1 share to pass a crucial vote at the AGM and the market value of 1 share is £1,500, you strike a deal to sell your 1 share for £3,000, which then represents the control premium.
Assuming the value of the shares was £60m, the value of the club is not £60m, ie, it is not simply the value of the shares. We must add the net debt of EFC to arrive at an Enterprise Valuation. Assuming a net debt of £30m then this implies an EV of £90m. If this value were the actual enterprise value, it would make a lot of sense to me. As many have pointed out, Everton may have a gross value of £200m or more based on the value of the playing squad and net earnings from broadcast revenues, but against this you would probably need to offset the value of investment needed for a new stadium or an upgrade on the existing stadium. Goodison is greatly ageing with limited facilities and in the entertainment sector you would apply a discount to a business whose main facility was as ageing as Goodison. So adding a minimum investment requirement of £100m to upgrade Goodison or as a contribution to funding a new stadium, and an enterprise value of the club at around £200m starts to make sense.
The big question is: does Moshiri inject £100m and then completely dilute BK, Woods and all the other shareholders? Or will he inject these funds as a loan? It is a critical question which hopefully will become clear in the coming days/weeks.
2. There appears to be a promise of new investment from the new man but I see nothing on how it will actually be applied. Clearly the stadium issue should attract most of his funding but I do hope he clears completely or reduces the existing debt. The right thing for a new owner to do is, for a period of time at least, to avoid leakage of cash to make interest payments and funnel these funds towards the wage bill or transfer kitty. This is particularly necessary if Moshiri earmarks the bulk of new investment to upgrade the stadium.
3. The comment in BK's statement I found interesting was that he had been talking to Moshiri for 18 months. Did he use the American offer to force Moshiri's hand? Smart move if he did.
4. Many are saying they expect Usmanov and Dien to become involved. Can Usmanov be allowed to have a direct or indirect interest in two Premier League clubs at the same time? If not, is it realistic he would sell out at Arsenal? I doubt it. Also, as far as I am aware, Dien still has some commercial arrangements with Arsenal (and is a diehard fan) so I would greatly question the likelihood of his involvement. It may, however, be that Moshiri is a front man allowing Usmanov/Dien to sit in the background, but this would be purely speculative.
I will reserve judgement like Brent and others until we have a few of the key questions answered (perhaps EFCSA can submit a list!) namely
1. How many shares are BK and Woods left with, what price did they sell their shares at?
2. Have they agreed to sell their remaining shares in the future and, if so, at what price? Or have they agreed to dilute in exchange for new investment, if so, at what price?
3. How will new investment be introduced, as loans or equity? If latter how does it affect other shareholders besides BK and Woods, ie, will they be diluted?
4. What happens to the existing debt? Are there not change-of-control provisions in those bank facilities requiring them to be repaid upon control changing hands? If so, will this come from the pot of new investment?
Thomas Lennon
393
Posted 28/02/2016 at 16:49:59
Well he's not been offered the job... but he's stalling:
http://www.skysports.com/football/news/11095/10179464/jose-mourinho-could-wait-until-next-season-for-right-move-amid-manchester-utd-link
Ben Mackenzie
394
Posted 28/02/2016 at 16:57:46
Blimey, I'd have to eat some words if Mourinho became manager. The slagging I've given Chelsea fans over this classless beaut! Lol, I hope not.
Colin Glassar
395
Posted 28/02/2016 at 17:28:12
Amit, I think Usmanov could retain up to 9.9% of his shares in Arsenal and be able to invest in another club. the Usmanov/Dien connection is pure speculation but I wouldn't be gutted if they eventually took over.
With the sale of Stones, we are almost guaranteed £50m plus, so with this and the TV money, I think we're covered for new players and investment in the (new?) ground.
Amit Vithlani
396
Posted 28/02/2016 at 17:37:27
Thanks Colin, I was not aware of that exception. It still means Usmanov would need to dispose of 20.1% of his existing shares in Arsenal before he could acquire a holding in Everton. It would be an odd move for him to increase his holdings from 15% to 30% and then sell down to 9.9% to enable him to be involved in Everton. Why buy Moshiri's shares in the first place?
Jim Hardin
397
Posted 28/02/2016 at 17:48:38
So good news of a sort. No investment yet but a scrambling of the players with BK still hanging around doing what?
More palatable to some than American ownership although to be honest, I don't understand why. This guy, contrary to many posts on here, never owned shares individually in Arsenal and has never run a club or been on a board of a club. That may not doom him to failure as it worked for the two Swansea owners, at least until this year perhaps.
Kunai, with all due respect,, how could he have been involved in the move to the Emirates when the stadium was in the planning stages, I believe in the late 90s, many years before Red & White bought shares in Arsenal in 2011? It was opened in July 2006. Information that you have that we don't? Please share.
As for the "letter", it sure sounds like a bitter defense of a failed takeover. It is a minority shareholder position statement used over here as a precursor or as evidence to a minority shareholder suit. I admit that I know nothing about English law (aside from the funny white wigs and the movie A FIsh Called Wanda) and shareholder rights in limited companies over there. I suspect it is little more than politicking and a regurgitation of what Red & White were going around telling the shareholders (prior to the two shareholders choosing to sell to Groenke) in secret, would be my guess. Wonder why they chose not to sell to this guy and his partner?
As for his investment in Everton, try this scenario. Russian and his partner in other ventures sees TV revenue improving, sees the benefits of the Stadium to generate revenue, and sees the global marketing strategy of Arsenal starting to pay off. The two then form a company to buy shares ultimately to try to take over a cash machine. Once Red and White own the majority ownership, it can bring on as many "investors" into the companyt (Red & White) not Arsenal, and original founder gets out making piles of cash in the process. Stan Groenke decides he wants the cash to be made based upon his own assessment and beats them to the punch. Frustrated and knocked back, one or both men look for a scheme to invest in another EPL team. The new TV deal is announced subsequent to these battles and with nothing changing at Arsenal, something must occur before next season. At present, Everton are the only team for sale that are a near certainty to remain in the EPL for next year's TV deal dollars.
The Americans were classed as raiders to strip assets and make a quick buck. What has this guy shown differently? He also has no ties to the club. It is an investment that next year will see a return on the investment without doing anything or spending any additional cash. Simply, of the clubs for sale, Everton are the only one that will be in the EPL next season. If Aston Villa were midtable, I would bet its new majority shareholder would have the same name as this guy.
Before TWs blast me for being negative, I am glad there is something positive about the Everton ownership dilemma. I truly hope he abides by the spirit of the letter from his former partner. I believe any investment in Everton is some progress. So to with shuffling out some of the anchors holding the club back. There is nothing negative on the guy that I found that would say he is a bad character, etc. I hope this guy dumps loads of cash into Everton and wants to beat Chelsea and Man City and Arsenal at their own games. Not sure how bright the future might be at Everton but at least some light with the promise of full brilliant sunshine is better than shadows and doom and gloom. Here is to a new era at Everton. COYB
Dominic Tonge
398
Posted 28/02/2016 at 17:54:59
My read on this is pretty uneducated regarding the ins and outs of multi million pound investments, however I think the reason for the 49.9 per cent is two fold – the available shares from outgoing shareholders, and secondly the fact that reaching 51per cent means you are then mounting a hostile takeover and are then forced de facto to purchase or at least attempt to purchase the remaining shares. Everton have fans owning bits of our shares in ones and twos, so buying out these shares would have been what is termed in the financial world as a ballache. Also it means the investor with the 49.9% still has the majority vote as proportional representation dictates.
The second thing is that realistically, having read a little about his time at Arsenal, he was, as is proved by his letter to the board, a man who views the commercial side of the business, and the financial side as hugely important. He wants to compete at the very top echelons, and furthermore was dead against selling in his words marquee players, less chance of us cashing in on the family silver sits well with me. He is no mug. Again though this is not an educated view so I would happily listen to a more informed view.
As an aside, what are the Arsenal fans saying?
Andy Walker
399
Posted 28/02/2016 at 18:05:34
Paul 356, Bill has pulled off a major coup here by getting a billionaire as the major share holder in our club. If you can't have the grace to accept that, I think it's a pity.
Let's just repeat that, a billionaire is now our major shareholder because Bill has convinced him to invest a massive sum of his money to buy his shareholding. On what basis can the view, 'you can't trust Bill' now be credible? Just give us all one example of why Bill pulling off this deal is to the detriment of our club.
No problem with an alternative opinion. Simply stating though that you can't trust Bill, isn't a credible opinion anymore without providing an explanation to support the assertion. The whole basis of the 'not trusting Bill' narrative was he would never sell, or get a billionaire investing, but he has now. Can't you see that?
Dennis Stevens
400
Posted 28/02/2016 at 18:20:30
Andy, I think the "... whole basis of the 'not trusting Bill' narrative..." was actually a reuslt of all the lies & falsehoods he was considered to be responsible for. Although, doubts as to the viability of his search for investment also damaged his credibility.
Raymond Fox
401
Posted 28/02/2016 at 18:25:50
Jim, I don't think your post is far from the truth.
I don't have any reservations about Moshiri owning half the club, I welcome the fact, but it will be interesting to see if him coming on board makes us any more competitive in the future.
Maybe it will, maybe not, the rhetoric sounds promising, but!
Andy Walker
402
Posted 28/02/2016 at 18:26:15
Jim 367:
'It is an investment that next year will see a return on the investment without doing anything or spending any additional cash'
If that's the case what would be your theory as to why the current shareholders have sold?
Andy Walker
403
Posted 28/02/2016 at 18:32:24
Fair point Dennis, I agree, but for me the key points that were brought up time and again to support this view were that he wouldn't sell or find an investor.
It can be argued he still hasn't found an investor as Moshiri hasn't put any money into the club yet, but I simply don't think he's bought 49.9% without the intention of acquiring further equity, which will almost certainly involve investment directly in our club.
Jim Knightley
404
Posted 28/02/2016 at 18:41:12
Amazing Stuff Phil Walling. 'This is just a transfer of shares.' 'Nothing changes - only the ownership of shares' - And apparently Moshiri was only a 'small' shareholder in Arsenal. A 15% shareholding worth £200M is small?
Congratulations, Phil. You've described the process of investing in a football club. Buying shares is how you buy a football club. We've just secured a massive investor who has taken a strategic decision to sell Arsenal shares (a very profitable Arsenal) and purchases around 50% of our club and you are turning this into a bad thing?
How exactly did you expect this to happen, Phil? Someone would appear and buy 100% of the club? Did you want a stadium and player investment before a share purchase?
Unbelievable. Some people just look for negatives.

Ray Said
405
Posted 28/02/2016 at 18:57:29
I don't know how any one can state 'nothing changes'! Everything has changed. A billionaire investor has finally recognised the fact that one of the great clubs in English football has been a 'sleeping giant' for 30 years and offers a fantastic opportunity for redevelopment. He has sold his shares in another of the great clubs and has become the major shareholder in Everton. This changes everything.
The club could now actually access funds from the market to redevelop Goodison or seek to move to a new site and build a new stadium instead of having to borrow from the offshore equivalent of Wonga to finance the painting of the gents toilets. That one fact changes everything for the club.

Jack Mason
406
Posted 28/02/2016 at 19:28:23
@ Aidy 359. I completely agree with you.
If
that is what he brings.
Lyndon's opinion piece, Winds Of Change, I think echoes the expectations of all Evertonians. I don't think there are any of us who don't want this to succeed. However caution is natural. I can understand the stance some of us are taking. We've had our hopes dashed before. But for me, that's in the past. Irrespective of the role Kenwright has at the club before, now or in the future. It's in the past, the time has come to move on.
Raymond Fox
407
Posted 28/02/2016 at 19:32:05
If Moshiri is willing to further invest in the club in a substantial manner, the other shareholders need to get their hands in their pockets for a change also. I don't think you're going to get one without the other.
If that indeed happened, we at last would have more of a chance to get up there where the trophies are. We have a lot of catching up to do, mind.
Andy Walker
408
Posted 28/02/2016 at 19:40:59
It is quite incredible that we get a billionaire becoming our major shareholder and this is dismissed by some as nothing has changed.
When City and Chelsea suddenly had billionaires as major shareholders had nothing changed then either because when those guys acquired shares in those clubs they didn't initially invest any money.
Is this really difficult to understand? We've got a billionaire on board who's made a clear statement of intent by purchasing 49.9%. This is a recognised way in business to start the process of increasing an investor's equity whilst keeping options open for all current and possible future stakeholders. One thing is for sure this will be transformational over the coming months for our club.
Paul Kossoff
409
Posted 28/02/2016 at 19:43:59
Andy 386, I hope you are right, I'm not going to moan anymore, I'll just have your optimistic view from now.
Jim Lloyd
410
Posted 28/02/2016 at 19:55:03
I'm going to have a couple of beers tonight... First pinches hisself to see he's not dreaming, second checks beer supplies (ok) sorted for later.
I refuse to be cautious, or wary with whats happened. I've seen so much go bad for Everton that I'm steadfastly going for optimism now. I think that it makes sense to keep Kenwright as a figure head and at the helm of the great ship Everton but I feel sure that the new major shareholder will be setting the speed and the course.
If in the future, I find myself drowning my sorrows in a pub on the Dock Road, because it's all gone tits up, so be it. It's nowt new.
I think though, that we're going to become a force again in English football. It might take a while but I think it will be steady progress.
Now I like Martinez and I think he's building a good squad for us. But the bottom line is to be successful. For all those who don't think he's up to it, then they can rest easy, as the new feller will expect high standards on and off the pitch.
I think one of the many things he'll be looking at, is the pathetic commercial and sponsorship deals we have; and will rapidly be looking to increase the value of both.
So all in all. Not a bad week end.
PS, I don't see why Yanks, as some call them, are automatically envisioned as carpet baggers. I think it's disrespectful to Americans. No need for it.
Dave Abrahams
411
Posted 28/02/2016 at 19:55:29
Paul, of course you'll moan again, carry on moaning, after years of being taken for an idiot by Kenwright we've every right to wait and see what the outcome of this deal really is.
With Kenwright and his running of the club, I think it is best to hope for the best and be prepared for the worst.
Colin Glassar
413
Posted 28/02/2016 at 20:04:59
Dave, I think BK's the football equivalent of Robert Mugabe. He'll still be in charge when he's 90 odd.
Mike Green
414
Posted 28/02/2016 at 20:20:25
Regarding our new investor, I imagine he will own more than 50% soon, once he's got his feet under the table. This will be the first phase of a transition.
If he's pulled out of Arsenal because he didn't have enough power to do things he's investing in us to do precisely that. Where others may have balked at the killing Earl was going to make, he must have looked at it logically and thought we are underpriced based on our potential / TV money etc.
We've been punching above our weight financially for years now, my bet is he's looked at Everton as a Northern version of Arsenal at a bargain price with the scope to make huge changes that will quickly make the value rise – plus he probably realises this was last chance saloon to get in before the TV money came in. Reading his open letter to Arsenal fans he knows that this can only be underpinned by success on the pitch.
In short I think we may finally have an engine driver in charge of the train set.....
Colin Glassar
415
Posted 28/02/2016 at 20:23:49
Mr Joseph R Barton has given his approval to this deal on twitter. That's enough for me
James Marshall
419
Posted 28/02/2016 at 20:31:13
So for years everyone wanted investment. Investment arrives. People are still seemingly unhappy about this. Uncle Bill is still somehow hoodwinking all of us. The new de facto 'owner' is being eyed with suspicion. I fail to see anything bad about this sale of shares – various reports claiming he pad under the odds for his shares, with the promise of investment in both players and a new ground – it even says this on the official site announcement – promise of investment. Those are the words used.
Lovely to also watch the RS get done on penalties, thus opening up another Europa League spot in the league.

Colin Glassar
420
Posted 28/02/2016 at 20:37:30
The fact remains James that he's THE largest shareholder with 49.9%. He's not even the majority shareholder (50.01%). This is what worries me. Why would he invest in a company he doesn't own? Bill and his mates still have the keys to the safe and can out vote him on key decisions.
Tony Hill
421
Posted 28/02/2016 at 20:40:27
I have tried very hard to modify my instinctive scepticism today and I will gladly see where all this goes, hoping that Mr Moshiri will deliver.
James Marshall's point about another Europa League place is important; if we can get into a qualifying position then this season will not have been a failure, regardless of the FA Cup.
The quality of teams in the closing stages of the competition this year is striking and I would like to see us give it a real go next year armed with proper investment and with a more developed squad.
James Marshall
422
Posted 28/02/2016 at 20:41:54
Colin – if he's the guy putting up the investment cash, why would Bill et al want to douse those flames? Why are people so worried about there suddenly being boardroom unrest? Surely the whole point of this is that they all work together to make Everton successful again?
I don't see why people are so suspicious all the time – and it's also being done gently in a non-hostile manner which is surely a good thing as well?
Bill Kenwright has essentially delivered on what he said he would – he made us stable, and has secured investment, and done it such a way as to not sell the soul out from under himself. Smart if you ask me.
Paul Andrews
423
Posted 28/02/2016 at 20:42:07
Colin,
I am confident a man with his education, business background, experience in holding large amounts of shares in a football club, and most importantly his connection to Usmanov, would not put himself in a vulnerable position at Everton.
Mike Green
424
Posted 28/02/2016 at 20:49:18
I agree Paul - I expect this is Step 1 of a very structured plan, I'm sure there's good reason why everyone's happy at this point with 49.9%. Hopefully he'll come out with a bit more detail of those plans soon....
Jack Mason
425
Posted 28/02/2016 at 20:49:35
Personally I've always viewed Arsenal as the Everton of the south Mike.
Jim Lloyd
426
Posted 28/02/2016 at 20:49:44
Oops! Well it's a perfect weekend whatever and enjoy the wine Paul.
I agree James, some, I don't think would ever be content, no matter what the circumstances. I don't know if we'll get a new ground but, if not, I could see the redevelopment of Goodison taking place. I don't see the stagnation of the past God knows how long, continuing. I can't see this man taking control in all but name and not wanting to carry out the plan he will maybe have already.
He'll have a lot of contacts in the financial world and probably in the business world as well. So I think we are going to get progress at long last.
Mike Connolly
427
Posted 28/02/2016 at 20:58:54
Now, for a new stadium. Stanley Park should be OK. There should be no protesters there. Liverpool had the all clear to build on the site. Let's take their place!
Colin Glassar
428
Posted 28/02/2016 at 21:00:11
It's just that I read Joe Beardwood (financial expert and Evertonian) in the Echo and he says there are more questions left unanswered than answered after this "peculiar takeover".
John O'Brien
429
Posted 28/02/2016 at 21:03:06
Here's the thing. A couple of days ago, if you were to ask anyone here who was in charge at Everton, everyone to a man would have said Kenwright as the 26% shareholder. Now Farshad, owns 49.9% of shares yet people doubt that Farshad is in control. He has more control and will wield more power than BK has ever had.
The reason for the 49.9% shareholding is probably due to safeguarding any lunacy resolutions which is a precaution that is probably unnecessary. There may also be shareholders agreements which state that anyone who holds over half the shares has to legally offer to buy all the other shares at the same price. From experience, this is not that uncommon an agreement amongst private companies. Therefore he doesn't want to have to buy shares that he doesn't need to own in order to wield control.
Andy Crooks
430
Posted 28/02/2016 at 21:08:19
Jim Knightley, I don't think Phil Walling was turning this into a bad thing, maybe he is just being restrained in his joy. I have always seen your posts as adding a dollop of realism but this time you seem to be looking at this with your glass way too full.

Dennis Ng
431
Posted 28/02/2016 at 21:12:10
Well, guess that's finally addressed in some ways. Hopefully more announcements on the future of the club soon. 49.9% is just a formality with BK still chairman and get things tied up as soon as possible. If they fall out, he will probably just go for a small buyout to supersede BK's authority.
I heard Gooner fans' disdain for Wenger, perhaps he can come consult for us after this season, LOL.
Victor Jones
432
Posted 28/02/2016 at 21:48:28
This all sounds good to me. But let's wait and see. But again, I say, I think that this will turn out great.
Kenwright (love him or hate him) has over the years kept Everton in the Premier League. Kudos for that. Look at the other big (sleeping giants) that have fallen by the wayside. That could have been Everton, but we are still there. We are now entering a new Premier League era. We are still there ....fighting.
And, yes, I know all about Kenwright. I know how a number of supporters view him. I know about all the lies (allegedly) that have been touted around. And yes, I wanted so much more from everybody connected with Everton over the years.
But in the cold light of day, it could have been so much worse. And this major investment along with the big TV money from next season., this could now be Everton's time... at long bloody last. I give credit to Kenwright, that Everton Football Club are still one of the top football clubs in the country, I really do. Bring it on, next season; it is going to be interesting.
A game coming up on Tuesday. Let's hope that getting a new major investor in place, has the same effect as getting a new manager. And that we get the three points. Get the Manager and players showing everyone what they are capable off. Get the manager and players doing their utmost to still be at Everton next season. A win on Tuesday night would cap off a very good week. IMHO. Up the toffees. The billionaires club. Hopefully........?????
Neil Steele
433
Posted 28/02/2016 at 22:16:12
John O'Brien..you surely can't be serious? Great writing down those numbers and trying to pass that off to someone who has just landed from Mars, but in reality everyone knows that Kenwright, Woods and Earl = one party. Kenwright was/is indebted to Philip Green, and Green paid Anita Gregg for Robert Earl's shares, so the story goes.
It is clear that Bill Kenwright was head of a group who had/potentially still have complete control of EFC.
Until Moshiri acquires a controlling stake, or actually shows us something tangible, I have to consider this as Kenwright simply shifting his 'protection' favour from one friend (Green) to another (Moshiri).
Kenwright remaining at the club stinks the place out frankly.
Tony Hill
434
Posted 28/02/2016 at 22:23:43
Colin (397), that Joe Beardwood commentary is very interesting, especially his reading as to the identity of the owners of the shares which have been purchased.
It is a strange deal for a football club as it currently stands but we all have to hope that there is something more to come to ensure that money, significant money, is actually invested in the club.
Andy Riley
435
Posted 28/02/2016 at 22:26:13
Don't know why everyone is so wound up about Mr Moshiri not having an absolute majority stake by only owning 49.9%. In all practical terms that is a majority shareholding. To defeat him every other shareholder would have to line up against him.
Apart from the likes of BK and Lord Grantchester forming an unlikely alliance it would require almost every other small shareholder (including many with one or two shares) bring traced and then also agreeing to join that alliance. This guy is as much in charge as Sir John Moores or Peter Johnson were.
Brin Williams
436
Posted 28/02/2016 at 22:42:37
Colin 389 'The fact remains James that he's THE largest shareholder with 49.9%. He's not even the majority shareholder (50.01%).
This is what worries me.
'
Colin – get over it man! If that's all that you're worried about... WTF?
Ian Smitham
437
Posted 28/02/2016 at 23:09:27
Colin (#389), struggling to understand your posting. Bill can out-vote him. What? He is not the majority shareholder? Credibility, shot.
Bill Gall
438
Posted 28/02/2016 at 23:27:22
Colin, even before the amount of shares that BK and Woods sold to Moshiri, they held less amount of shares than him.
BK only had 25.84% of the shares before Moshiri bought his 49.9% and we all assumed that BK was responsible for all decisions at the club. Why do we seem to think that a man with less than half the amount of shares than Moshiri, will be able to outvote him on key decisions?
With Earl gone Moshiri may hire someone and put him on the board, plus people seem to think that Elstone may not last and that could be someone else he could replace and put on the board .
As the song goes 'Don't Worry Be Happy".
Darryl Ritchie
439
Posted 28/02/2016 at 00:04:58
I went away for the weekend. I left wondering what the status of the American takeover was, I return to this. Wow!!! Wasn't expecting this!
There is no way I am going to read all of the posts, but I've skimmed through, and I believe I've got a handle on things.
Things will be different, but not yet. Cautious optimism until we know more. We couldn't stay where we were, so change is essential. The status quo was untenable.
Many more positives than negatives. The next bit is going to be fascinating.
Phil Gardner
440
Posted 29/02/2016 at 00:25:54
Change... what's important is that this bloke smiles nicely at Billy Liar's tales of the unbelievable for a few weeks and then tells him to take his romantic half-truth stories and his tear-stained hanky back to the West End while he gets on with running a Premier League team properly and to its full capabilities.
Gimme a Shah over a Charlatan any day....
Brian Wilkinson
442
Posted 29/02/2016 at 01:26:39
Mike@396, you stole my thunder in regards to Stanley Park.
If Goodison cannot be revamped, then I would go all out to build on Stanley Park.
Hang on a minute, breaking news, it has come to the attention of Liverpool City Council, that Uncle Jack Crumble,has a bygone agreement that Stanley Park cannot be built on, due to it being desicrated ground of thumbadink hiawafa.
Stanley Park cannot now be up for an option to build here.
LCC would like to apologise over the matter but will do whatever it can, to find a visable option for a site to assist Everton Football Club, as for now, we have checked various sites and the computer says no.
Dennis Ng
443
Posted 29/02/2016 at 01:44:33
Brian, I think there is only so much we can do for an old stadium. I'm of the opinion of moving to a new one entirely. We wouldn't want to build a stadium where we might want to upgrade a few years for now. It should be a stadium much larger than GP to underline our ambitions.
LOL on the topic of majority shareholder. Andy 403 pretty much explains what I think of the issue. I don't believe an astute man like him would buy 49.9% to get out voted. It will be a new voyage of his desire. Whatever happens from here, things will be interesting to say the least.
My next question is to how he will assess our league credentials under RM, something I believe will be known before the end of the season.
Paul Ferry
444
Posted 29/02/2016 at 02:52:35
Thankfully, Neil Steele (401), your post/interpretation is inaccurate and that would have been apparent if – and I understand completely given its size why you wouldn't – you had read through this thread.
How on earth can Bill Kenwright and this 'group' you speak of 'potentially still have complete control of EFC'?
How is it possible to 'consider' the events of this weekend 'as Kenwright simply shifting his 'protection' favour from one friend (Green) to another (Moshiri)'?
How?
Exactly who are this 'group' that today might have 'complete control' of the club?
It's not rocket science. A near third of the shares of this club are held by people outside the board. Moshiri now has a tad below 50% of the remaining 67(ish)%.
Kenwright now has a fraction of that remaining 17%.
Is your evident distaste for BK – and I am no fan, by the way – so deeply sunk to be immovable that you need to make such unfounded and uninformed claims that Billy is still in 'complete control' and playing off his erm 'friends'?
Can anyone imagine Kenwright outmaneouvering Moshiri? But even then Neil your grasp of the situation is fundamentally flawed.
'Kenwright remaining at the club stinks the place out'.
Why?
Again, I want him gone too. But it makes absolute complete business sense to have BK as chair with his diminished number of shares (how has anyone ever diminished their shares but possibly remained in 'complete control'?) as Moshiri – like VW with Porsche – snaps up 49.9%of shares (astute business that) and begins the process – with, I believe, his long-term best business buddy ٧.8 billion Usmanov in tow – of gradually perhaps sooner rather than later completing a takeover.
Be happy, fecks sake. There is one possible train of thought that suggests that BK has done incredibly well (and very unselfishly) by the club and us. Selling at a knockdown price to secure major investment.
Don't judge him in this particular instance until all – or nearly all – becomes less foggy and clearer.
Jim Hardin
445
Posted 29/02/2016 at 03:52:21
Andy Walker,
The reason for the current sale could be some financial issues with current ownership that we do not know, or it could be BK's health issues. It could be that there is a sense that Evertonians will not put up with the status quo and current ownership are not willing to do anything more. The fact is that some of the ownership wanted to sell is possibly due to having to fork out $$ for Goodison and to shell out tons of money to keep its current players and to sign new ones. The TV money wouldn't cover all of it.
New ownership buys an additional 1-3 years of promises and delay without the same criticism current ownership would get for doing nothing. This would hold so long as the prospect of a plan for this guy to ultimately take over continues to be dangled as the carrot at the end of the stick.
Tim Wardrop
446
Posted 29/02/2016 at 07:24:19
The number of amateur entrepueners / businessmen on here cracks me up. I'm going to admit that I don't know the implications of 49.9% v 50.1%, or anything else. What I do know is that we've got some investment and BK is staying on as Chairman to help steady things over the coming months. This makes me happy. Let's see how it all pans out.
Colin Malone
447
Posted 29/02/2016 at 14:31:17
Let's gatecrash the Project Jennifer site on Scotland Road, a perfect site for a new stadium – even better than the Kings Dock.
Ray Said
448
Posted 29/02/2016 at 17:35:16
Talking about the new investor on TalkSport just now...
Add Your Comments
In order to post a comment, you need to be logged in as a registered user of the site.
Or Sign up as a ToffeeWeb Member — it's free, takes just a few minutes and will allow you to post your comments on articles and Talking Points submissions across the site.
© ToffeeWeb