Lozano talk persists as World Cup approaches
| Sunday, 03 June 2018 Hirving Lozano continues to be mentioned as a potential summer signing for the Blues, following Marcel Brands from PSV to Goodison Park.

Fresh reports in the Netherlands and Mexico suggest that Everton is the most likely destination for the 22-year-old winger if he is to leave the Dutch champions.

The player himself has acknowledged the speculation but insists his only focus is on Russia 2018 with Mexico and that he won't make any decisions about his future until after the World Cup.

Everton would reportedly face competition from Valencia for Lozano if they were to make a move for him.
Original Source: MSN
---
---
Reader Comments (33)
Note: the following content is not moderated or vetted by the site owners at the time of submission. Comments are the responsibility of the poster. Disclaimer
Sam Hoare
1
Posted 03/06/2018 at 14:27:08
Yes please, him and Lookman or Walcott would make for a strong and productive wing team.
Paul McCoy
2
Posted 03/06/2018 at 14:31:03
I hope he's better than the last Dutch winger we imported...
Derek Knox
3
Posted 03/06/2018 at 14:42:58
Paul @2, surely lightning doesn't strike in the same place twice, besides, he is Mexican.
I have only seen glimpses of this guy, what I have seen he certainly looks the part, although it is often the quality, or lack of it, in the opposition that makes these players look good.
A better impression will be revealed in the World Cup, when he is against top players. Aye there's the rub, because if he has a blinder, a lot of others will be after him.
I am confident Brands knows what he's doing and may get some sort of agreement in place before the scramble starts.
As Sam says, it's an almost mouth-watering prospect, with Lookman and Walcott, if he were to come.
Alexander O'Brien
4
Posted 03/06/2018 at 14:59:03
The new, Idan Tal..
Tom Bowers
5
Posted 03/06/2018 at 15:06:40
Rumours and more rumours but then it's to be expected at this time of the years especially with a new gaffer.
However getting quick wide players is fine if they can win the ball when playing as wing backs which they are today and get forward quickly.
Everton have had quite a few in recent seasons unable to establish themselves in that role, Bolasie, Mirallas, Deulofeu and Lennon although people can make excuses for them.
Walcott is an out-and-out forward and isn't expected to play deep but then all players are expected to defend these days.
To be honest, Everton have not been strong on the wings since they had Seamus and Bainsey in top form.
Simon Smith
6
Posted 03/06/2018 at 15:35:07
Trouble with the World Cup is, if he has a couple of good games, the price will skyrocket. So, if they think he needs to be signed, get it done sooner rather than later!
Chris Watts
7
Posted 03/06/2018 at 15:53:30
The World Cup is a hopeless judge of a player anyway. If players have a blinder out of nowhere, the price rockets but it's no indication of future success.
Brands and Silva must have a good enough knowledge of players to not rely on 3 or 4 games against mostly limited opposition.
Iain Johnston
8
Posted 03/06/2018 at 16:30:47
No, thank you, we need a left-footed winger or a left-side forward.
Why not take a look at the likes of Franco Cervi at Benfica or Matteo Politano at Sassuolo, they're just as obscure.
Gavin Johnson
9
Posted 03/06/2018 at 16:59:50
I'd be happy if we got this over the line. But what do we do with Yannick Bolasie?? I have a feeling him and Ashley Williams will be the hardest players to move on. I can't imagine anyone other than their former clubs wanting them.
I see we've been linked again with Boro's Ben Gibson. Not my 1st or even 2nd choice for a new centre-back but I wonder if we could chuck them a few quid, Besic and Ashley Williams as a replacement for him.
Viv Sharma
10
Posted 03/06/2018 at 17:07:53
Ashley Willams looked like a rock at the Euros. Make of that what you will...
Brian Williams
11
Posted 03/06/2018 at 17:13:05
Yeh, Blackpool rock... :-))
Clive Rogers
12
Posted 03/06/2018 at 18:05:26
Viv, the Euros were two years ago and he is 33 now.
Derek Knox
13
Posted 03/06/2018 at 18:07:23
Gavin, I know it's probably just either agent touting, or journo filling the transfer gossip blanks, but I am with you on that one, regarding Gibson. I seem to remember us being linked with him before, so maybe there is something there, I hope not.
We seem to be getting linked with Midfielders, Wingers and Forwards, I would be a lot happier if we were going after Alfie Mawson, and Jamaal Lascelles, plus a Left-Back (Baines won't last much longer and is not the player we all once loved).
Maybe moves are afoot, only time will tell. I am putting a lot of faith in Brands, by virtue of his reputation, let's hope the outcome is a balanced squad, and not Déjà Vu!
Mike Gaynes
14
Posted 03/06/2018 at 18:14:10
All day long — a big Yes for me on Hirving "Chucky" Lozano. The kid has electric pace and a rocket shot — he plays wide left and cuts in onto his right foot for a lot of his goals. Brands got him out of Liga MX a year ago and I'll not be surprised if he wants him with us, even though he'll certainly need time to adjust to physical Premier League defending.
Not your typical youngster, very mature, married at 18 with two kids and a third on the way.
For those of you in the US, he is profiled on the current Fox series "Phenoms".
Derek Knox
15
Posted 03/06/2018 at 18:22:19
Mike @14, good endorsement,; has there been any mention of an approximate fee? We are seeing all sorts of figures ranging between 㿀M to 㿖M.
The crux of the matter is too, that having only just bought him last season, they would be unlikely (unless they need the money) to sell easily.
Then there is the World Cup coming up which can have a bearing both on suitors and price.
Mike Gaynes
16
Posted 03/06/2018 at 18:26:16
Derek (#13), Mawson and Lascelles would be great targets, but Mawson just had knee surgery and Newcastle really want to keep Lascelles and have slapped a 㿊 million price tag on him.
Mike Gaynes
17
Posted 03/06/2018 at 18:41:04
Derek (#15), can't speculate on the price tag but nobody knows his value better than Brands. Not sure how much playing time he'll get at the World Cup – Guardado, if healthy, is an automatic starter at that position – but it may not matter, everybody knows about him anyway. Man Utd were in for him two years ago at Pachuca.
Found these quotes, very interesting:
"You know, I've seen him play the whole season. Every game. If I was a manager at a big club in England, I would take Lozano with my eyes closed," said Marco Timmer, PSV beat reporter for Voetbal International. "He's very good. He has big drive, not something you see often in Holland."
"I think he's a player for every team. For him it is good to move to a team that is not at the absolute top. Everton would be a right move," said Timmer. "[Lozano will] score 15 goals there and he'll be ready for bigger clubs. It's a step he has to take."
Lee Reynolds
18
Posted 03/06/2018 at 18:59:06
Everyone seems to forget that we're Everton – we don't do things quickly regardless of who makes the decisions. We will wait till after the World Cup when prices go up, watch top players would make us better go to poorer clubs and then end up settling for a few Watford players and Carrillo is Championship or League 1 calibre.
I really hope I'm wrong for a change but I say it every year, everyone laughs and has none of it. Just for once I don't want to be once again saying "I told you so".
Ian Burns
19
Posted 03/06/2018 at 19:35:04
Mike (#14), With a third child on the way at 22, he certainly knows how to score! Cutting in from the left – I must try it!
However, I am old enough to behave myself but old enough to remember when a journalist wouldn't have seen Everton as a stepping stone – your quoted post at 17.
Obviously interesting times ahead with Brands & Silva; I would like to see another centre-back; left-back (Robinson not yet ready?); a Maddison or Grealish type Number 10, and a striker!
Not much to ask but when you used to be a top club...?
Tommy Carter
20
Posted 03/06/2018 at 19:35:20
As an Evertonian, I expect one of two things to happen.
1) We will not sign him;
Or
2) We will sign him for big money and he will be rubbish.
Colin Glassar
21
Posted 03/06/2018 at 19:46:55
I shall patiently await Erik Dols's verdict. He seems to be our resident expert on Dutch footy.
Paul Tran
22
Posted 03/06/2018 at 19:50:44
Tommy, that's classic Everton, that. My favourite was on the journey to Villa Park for the League Cup Semi-Final, 2nd leg. We were discussing how we'd cope with being 2-0 up and one the lads said we'd lose 3-0 after extra time!
Derek Knox
23
Posted 03/06/2018 at 19:57:58
Mike @17 thanks for the info, it all helps.
Ian @19, re Lozano expecting a third child at 22, he hides his stretch marks well!
Mike Gaynes
24
Posted 03/06/2018 at 20:13:48
Ian (#19), it certainly appears he knows how to make a penetrating run into the box, now doesn't it?
As you lads would say, I'll get me coat.
Paul Mackay
25
Posted 03/06/2018 at 21:44:04
Lee (#18),
We did a lot of things very quickly last summer and bought a lot of players early in the summer for well over the odds.
In fact, our whole transfer strategy was scatter-gun, buying players just because they were available and not because we needed a specific player in a specific position. I'd be more than happy with a more considered, thought-out approach this summer.
Erik Dols
26
Posted 04/06/2018 at 09:12:33
The only player from the Dutch league who can make the step to the Premier League and succeed without a doubt in my eyes. There are some talents who might become world class but who are not good enough yet and would need a certain style of play. I don't think that matters that much for Lozano. He has pace in abundance, he can dribble and take defenders on, he is a great finisher, he's got a good cross, he has a good head on him – someone who likes to do some extra work on the training pitch. Never seen him fade away in a match due to fatigue.
Biggest doubt: he has a mean streak. In the past 2.5 years he received 7 red cards. Now I am sure that some of those cards wouldn't even warrant a booking in the Premier League but he is quite the character. On the other hand, the RS had a striker/winger with a mean streak not too long ago who did fine for them.
I would like to see Lozano at Everton and think we will regret it if we don't get him. I would choose him over Ziyech (the other name from the Dutch competition likely to make a "big" move) all the time.
Derek Knox
27
Posted 04/06/2018 at 10:30:43
Thanks, Erik, it's always good to get information on a player that someone has seen regularly, especially in a different country.
It's so easy these days, with the technology and media sources, to elevate a player's ability beyond his worth in order to generate interest for a sale.
Ì really hope we can attract this player to Everton without having to pay a King's Ransom, hopefully having Marcel Brands on board will assist. I have a feeling he is the sort of player we have been lacking for years now.
Sam Hoare
28
Posted 04/06/2018 at 11:15:05
Thanks, Erik. If anything, that mean streak makes me want him more. I agree with your assesment; from what I've seen, this is a player who is well equipped to make the step up to the Premier League in a way that I was never sure about with Klaassen.
Mike Gaynes
29
Posted 04/06/2018 at 14:55:45
I've been hoping you would check in with a comment, Erik. Muchas gracias.
Worth noting also is that 6 of those 7 reds were straight reds.
(By contrast, that nasty biting former RS fella has never once gotten a straight red for a foul, as many times as he deserved it. His only straight red was a handball on the line for Uruguay.)
No question, Hirving Lozano will have to work on his discipline. But I can't wait to see him in blue.
Pat Kelly
30
Posted 04/06/2018 at 16:38:09
Silva said he has a big list of names. He didn't mention a list of big names!
Kim Vivian
31
Posted 05/06/2018 at 12:10:46
He's been mentioned before and I think linked with us in the past. I can't stick the guy really but if he was to come to Everton I would gladly change my opinion. This will definitely get a mixed reception on here but step forward Mr Silva's namesake...
Dennis Stevens
32
Posted 05/06/2018 at 12:18:14
Pat (#30), I may have misread it, but I thought that was exactly what he was saying – he didn't have a big list but those on the list were big names. I certainly hope that's what he meant. With the size of our squad, we need quality over quantity, even allowing for a few departures.
Darren Murphy
33
Posted 05/06/2018 at 12:55:08
If Everton secure a deal for Hirving Lozano, we could have the fastest attack in the Premier League next season. And with Marco Silva also anticipated to give Ademola Lookman a chance, Everton could be devastating going forward next season.
That with Tosun given a full season and his classy finishing we would be rapid going forward, now we need to sort out the shambles of our defense. Let's hope we get him.
Add Your Comments
In order to post a comment, you need to be logged in as a registered user of the site.
Or Sign up as a ToffeeWeb Member — it's free, takes just a few minutes and will allow you to post your comments on articles and Talking Points submissions across the site.
© ToffeeWeb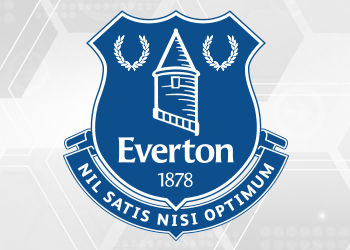 ---
Bet on Everton and get a deposit bonus with bet365 at TheFreeBetGuide.com
---