Everton History
Spellow Lane, Stone Roses and Redemption
Rob Sawyer

05/09/2019
9

comments | Jump to last
Nigel Ipinson-Fleming in conversation with Rob Sawyer
Nigel Ipinson-Fleming was born in 1970 and raised on Spellow Lane, just round the corner from Goodison Park. In spite of his proximity to the famous old ground, he would eventually follow the rival team from across Stanley Park – but he is also quick to acknowledge the greatness of the Everton team of his teenage years.
His musical journey saw him win BBC Saturday Superstore's 'Search for a Star', play keyboards for OMD and the Stone Roses as well as working alongside the likes of Errol Brown and Rebel MC. Now based in Bristol, working as tech entrepreneur, life coach and pastor, Nigel kindly gave me his time to reflect on his life so far.
Spellow Lane
My grandfather, Rufus Fleming, was from the West Indies. In 1953, he decided to settle in the UK and chose Liverpool. He brought his children with him, and that's how I ended up being born in Walton Hospital and living in 63 Spellow Lane. I don't know why Granddad chose to settle in Walton but he was always a very independent thinker - that influenced the way I have approached life. I have always gone in a slightly different direction to my peers - you would not necessarily associate a black guy with being a keyboard player in a 1980s synth pop band - and that approach has served me very well.
I went to Arnot Street Primary School, but when my grandfather resettled in the West Indies in 1978, my sister and I went to live there for five years. When I came back to Liverpool I was back living on Spellow Lane. I had my secondary education at St Margaret's Church of England School for Boys in Aigburth. I think that there were maybe three black kids in the entire school, but I was raised to just get on with life, turn disadvantages into opportunities and not to have a chip on my shoulder. Although I have always been aware of race as an issue, I have consistently thought that the best way to be is to be good at what I do, and connect with people everywhere irrespective of race, gender, belief or background.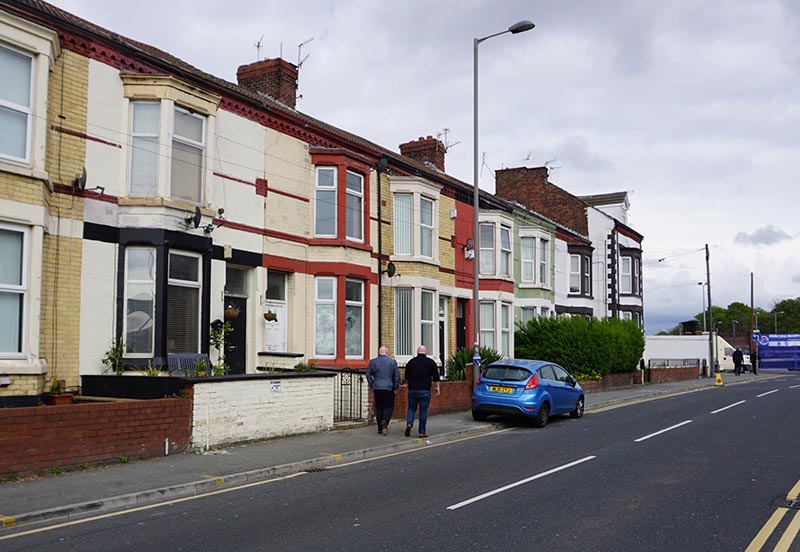 When my grandfather bought the house on Spellow Lane it already had a piano in it – and I started playing when I was 3. He identified that I had a gift so he sent me to music lessons. As my grandfather was a minister, I grew up in a Christian household with gospel music and wasn't really allowed to listen to pop music. He was very much into jazz and introduced me to Oscar Peterson, so I developed playing jazz and gospel. In reality, once you can play those styles you can play pretty-much anything. In the 1980s the way music was created was quality, and I liked listening to the top80's bands as well as Level 42, Quincy Jones, Michael Jackson and Prince. Jackson's musical director, Greg Phillinganes, was a keyboard player and he really influenced my ideas on going in the direction of being a professional session musician.
At St Margaret's I was into athletics and stuff but I was a bit of a music geek, in the lunch hour I'd be in the school hall playing the piano! I got together with some other boys there to form a Dixieland jazz band called Juvenile Jazz. We would go into town and busk on Bold Street at weekends as well as Chester and Manchester. One day, I think it was Craig Charles who saw us busking and mentioned a BBC competition, so we entered and won it in 1987. As a result of that we ended up doing a lot of touring, playing in Buckingham Palace, going to the Falkland Islands, gigging in working men's' clubs and Butlins. We'd be doing Butlins in Minehead on a Sunday, Bognor on a Tuesday, Skegness on a Thursday and in school the next day. It was a great training ground, and I developed a strong work ethic, which was essential as I knew by then that music was going to be 'it' for me.
I am not a reader of music, but I hear it, play it and interpret it quickly, so I started getting session work in studios. The sad part is that this took me away from the band (by then we had changed our name to Jazz Amiga, as we had a sponsorship deal with Commodore Computers). I knew that being in that band with that style of music would not sustain me as a career, but leaving a group of boys that I had a deep bond with in order to forge a career, was one of the hardest things I have had to do.
Walking on the Milky Way
I had been asked to play keyboards with Rebel MC – who had a big hit in 1989 with Street Tuff – so I toured with him for a year or so. I was living in London but I didn't like it, so any time I wasn't doing anything I would go back to Liverpool. One of the first things I would do on getting back was to head into town to the musical instrument shops - the two big ones were Rushworths and Hessy's - and jam with musicians in there. One day, one of the guys in the shop told me that someone had been looking for me and had left a phone number. So, I called the number (I can still remember it now: 0151 727 7557) and it turned out to be the number for the Pink Museum recording studio. I went down there and they told me it was for OMD. I met Andy McCluskey, who explained that they had just finished recording Sugar Tax and were ready to go on tour, and I became the replacement for Paul Humphreys. I had to study the back catalogue, learn the sounds and melodies and deliver it live. The music was easy as its very structured- and although it was completely different to what I played before, that was a really good thing for me as I was expanding my repertoire and being recognised as part of a band rather than just a session musician.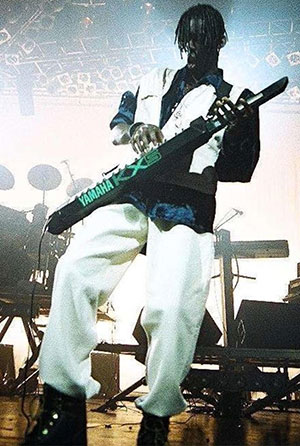 There were four of us in OMD when we toured: Andy, two keyboard players and the drummer plus a tape machine which had some of the parts which you played along with. It didn't leave much room for interpretation but the flip-side is that the melodies, such as Maid of Orleans, Enola Gay and Electricity, are so strong that you only need to play the first couple of lines and everyone is with you. After two albums with the band, it was time for me to move on as I wanted to be more involved in song-writing and production.
From 1994 I spent nearly a year-and-a-half writing and recording material. In that period I just did one tour – which was with Errol Brown of Hot Chocolate. The great thing about Errol was that he was the first person I came across in the music industry who was paternal in his approach. He told me I was a really good keyboard player but encouraged me to become a songwriter-producer. He talked to me about setting up my own publishing company – which I did.
When I came back from that tour, we (OMD) all went our separate ways. One day I went in to see Andy in the Pink Museum studio to re-connect. He asked me what I thought of the piece he was working on and asked what I would do. While he went out of the studio I started playing around with the music. I then left the studio and didn't think anything further of it.
In 1996, that song became the OMD single Walking on the Milky Way, but by this point I was already in the Stone Roses.
Breaking into Heaven
In my career and life I have always visualised my next move and then found that things come in my direction. The way things ended with OMD meant that I did not feel 100% happy, and I wanted to do something big and left-field - not just writing, but having another platform of musical expression.
The Stone Roses had only figured on my radar once, in 1990, when my best friend, the drummer in Juvenile Jazz, was really in to the Manchester movement and went to Spike Island.
One day I got asked by a studio owner to give him a lift in my car to Manchester to pick up some equipment. The two guys in the car with me were talking about the Manchester scene and the Stone Roses and how it was taking a while to get the next record out. I was just driving and absorbing this story. I remember getting back home and thinking that would be so good – as a concept - to be involved.
A few weeks later, Robbie Maddix, who I knew from my early days as a musician, got asked to cover for Reni in the Roses. They went to America where John Squire broke his collar bone whilst mountain biking, so they came back and went to Monnow Valley in Wales to do some remixes. As I had been doing a lot of keyboard programming I was asked to go there to do the work on the remixes. I was there nearly a month, on and off. They had not been able to do Glastonbury due to John's injury but were offered to do the Pilton Festival so they needed to prepare for that and started rehearsing. I was chopping and changing between, piano, Hammond organ, Fender Rhodes and guitar, then John came down and I just continued on keyboards. It just ran from there; there was never anything formal about the Roses – the contrast to OMD, with its logical structure, was like night and day.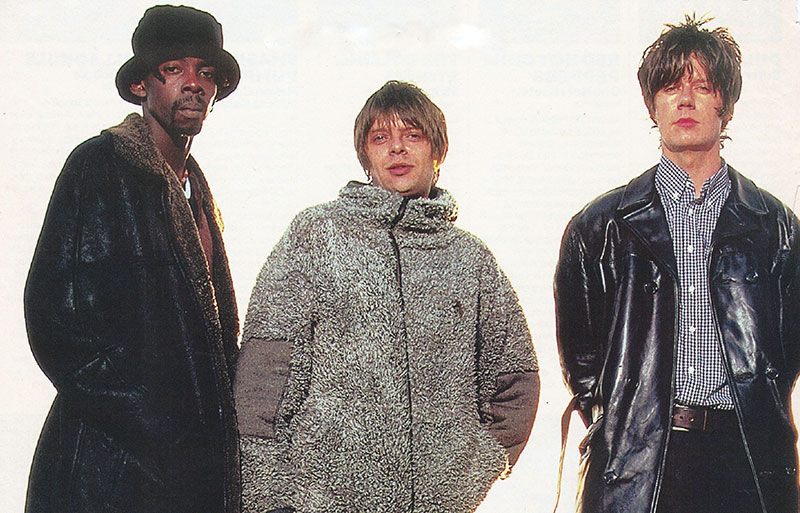 We did Pilton and the Feile in Ireland and then went on tour – Japan, Australia and back to the UK. Musically that Roses line-up could take anybody on. Robbie, John and Mani, produced a very tight rock funk sound - if you listen to tunes like Daybreak and Breaking into Heaven you would have to go some way to beat it.
When people go to see the Roses live I know they sometimes judge Ian's vocals, but for me, a great Ian Brown performance is not about him singing in tune from beginning to end. It's about character, swagger, arrogance. I never judge Ian on just vocal performance, I judge him on his heart, his spirit, his intent and what he brought to every given moment.
I wouldn't describe John Squire's departure as a bombshell, as such. Bands are very complex things. The dynamics of the relationships change – things that you might overlook in the early days you might not tolerate as much when you find yourself in a better economic state.
Even in terms of what you write about changes, as you are in a different place. Once the economics change – you need to have something else to hold you together. That's why I admire bands like the Rolling Stones and U2 as whatever their common cause was at the beginning, they have been able to retain that essence and achieve longevity.
My role in the Roses was a bit like Billy Preston playing keyboards with the Beatles on some tracks – I was there to contribute to the musical bed, but Ian, Mani and John were the identity of the band. It was a dramatic change to bring in another guitarist, as John had been so fundamental to the sound and identity of the band. Aziz (Ibrahim) has a ridiculously high level of excellence as a guitarist - you could go around the world a few times and not find someone with his level of skill. But, for many Roses fans, without the personality of John Squire they didn't feel it was right – just as some did not take kindly to Robbie being on drums as they missed the personality of Reni. This was something I had experienced in OMD.
After we finished touring with John in December 1995 – myself and Robbie ended up sharing a house in Lymm. I was returning to the songwriting and production path that I wanted to be on. Being influenced by the Roses, I started writing songs in that vein – a very different genre to OMD. Ian would come round start singing on the tunes. When he made the decision to go solo, three or four of the tunes – in particular Nah Nah – formed the basis of Unfinished Monkey Business. In fact Nah Nah, bar the mastering, was the basic original mix from the 8-track recording in my house in Lymm.
In the lead up to the 1996 Reading Festival it was clear that it would not be possible to continue as the line-up was very different to the core identity of the original Stone Roses.
From Rock and Roll to Redemption
After we headlined the 1996 Reading Festival, I felt that I was at my limit. I was disillusioned with the music industry, did not feel fulfilled on a personal level and had to think about what would help me to turn my life around. I had to get back to basics and create a new life for myself without the emotional rollercoaster of what I had experienced in the Roses and OMD. After a few months in America soul-searching, I came home, moved to Bristol, and looked at life afresh.
The internet was in its infancy, and I launched a tech company that required a website.
A church asked me if I could find them someone to do their website. So we did it for them and, via word of mouth, we did some more. As this appeared to be a niche market need for churches I changed my company name from Music and Message to UK Churches. There was no grandiose plan – but it has grown since I launched it in 2000, I have a great team of people and we are a family.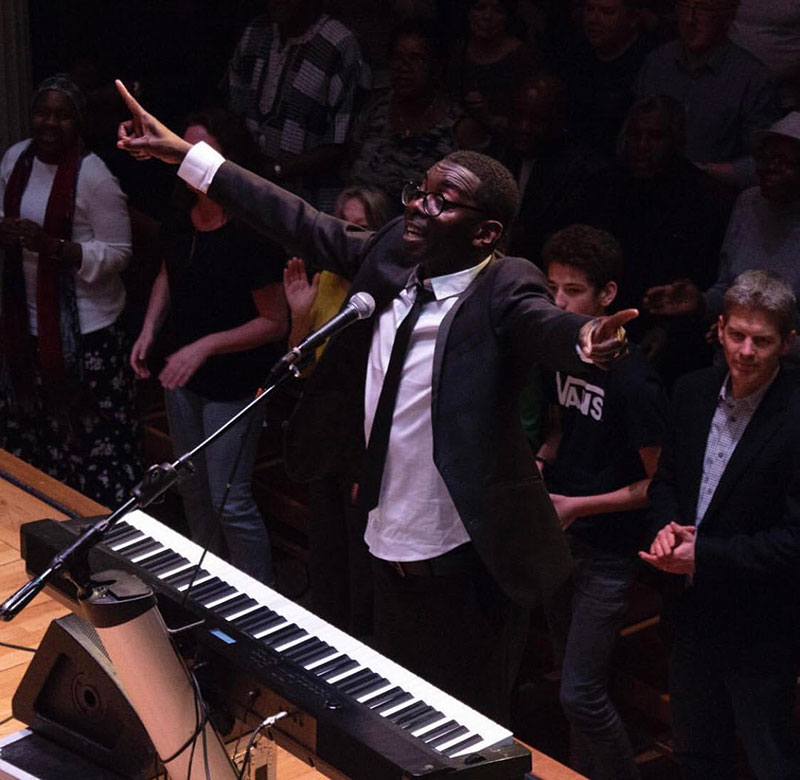 Leading the gospel choir
Growing up in a Christian home I got the baseline principles of what faith and life is all about. My experience of music, travelling the world – with the highs and lows – led me to my own interpretation of faith, which is less about religion and converting people to Christianity, and more about meeting people where they are and encouraging them to be the best they can be.
Some of the Roses music has a spiritual edge to it – even if not overt to every listener. Every single night that we played Breaking into Heaven and we got to the lines:
How many times will I have to tell you - You don't have to wait to die?
You can have it all, anytime you want it - Yeah, the kingdom's all inside
For me, that was a direct message to say that everything you need is all inside you - if that one line helps someone change their life, then that's a brilliant result.
I had gone from experiencing the excesses of rock and roll to rebuilding my life, having a business and a family, and people started asking me how I did it. I ended up going to different places – sharing my story and ideas for change in life and in business. As a result, I do team-building workshops, lunchtime talks in companies, one to one life coaching, mentoring, as well as gospel choir workshops.
If God is a frame a reference that people choose then that is cool – if they have no belief whatsoever I don't see that as the be-all-and-end-all. I have been leading a church community for 7 years - I went there on the premise of helping people and then they asked me if I would be interested in being the pastor, so this has enhanced my ability to reach real people with real problems, as well as having a daily radio show where I provide positive thoughts for the day.
Two Tribes
I don't really know how I became a Liverpool FC supporter. My next-door neighbour on Spellow Lane, Colin Evans, was an Evertonian. We'd play football in our back-yards and then graduated to the open area at the back of the church opposite. It was just playing one on one – I'd be Liverpool and he'd be Everton – and that was just the way I gravitated.
At Secondary school I was more connected to football as I had had loads of mates that were into it. My best mate, Shane, was a mad Evertonian whilst I became a serious Liverpool fan - even now I will be in the middle of a serious prayer at my church and I will slip in a line about God helping us to win the derby!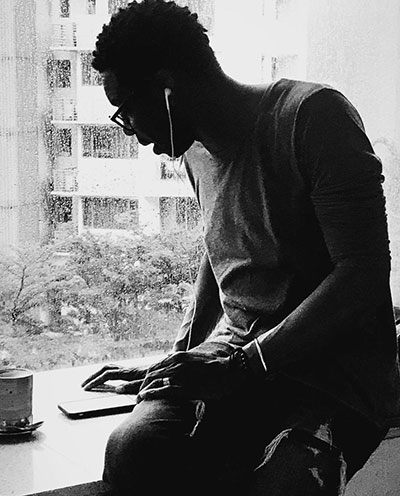 I love Liverpool Football Club but back in the 1980s I respected the Everton team for being great. Maybe it's just me, but it seems as though there was a different code back then with perhaps a healthier mutual respect than there is now. Paul Bracewell, for me, was like the original Paul Scholes – with that level of brain and football ability. Then there was Peter Reid, Kevin Ratcliffe, Neville Southall, Adrian Heath, and Kevin Sheedy – a beautiful player. Not forgetting Pat Van Den Hauwe – you did not mess with him! It was incredibly frustrating when Gary Linker signed as he was a goal machine, regardless, those guys were the artisans of their day, and as for Howard Kendall – he was ahead of his time.
As for Liverpool FC, I feel I have a greater affinity with the core identity now than in the recent years. I feel that Jurgen Klopp has established the old school principle that you don't get anything by right or entitlement, you work hard and earn it. Hopefully the players will understand that, and establish their own legacy. I never in my wildest dreams thought that as a kid who could hear the goals going in at Goodison Park from my bedroom window, would now be doing an interview for an Everton website! But that is the joy of life, it has the capacity to take you full circle, the most important thing is to enjoy the ride.
A version of this article appeared in The Black Watch, issue 17. Visit blackwatchzine.wordpress.com to learn more about the fanzine

Follow @robsawyer70
Share article:
Reader Comments (9)
Note: the following content is not moderated or vetted by the site owners at the time of submission. Comments are the responsibility of the poster. Disclaimer
Steve Hogan
1
Posted 05/09/2019 at 21:25:04
What I love about this article is, it's not really about football at all, it's about one man's journey through life, the many changes and pitfalls we all face, either through career changes or life choices.
I do find it amazing that Nigel has managed not only to keep his sanity after a 'full on' rock and roll experience in his formative years in a world famous band, but has emerged relatively unscathed to become a pastor in Bristol working with young kids, absolutely brilliant.
But then he goes and spoils it all by admitting he's siding with the devil's lot across the park.
I hope he finally 'sees the light', we welcome back all sinners who may have strayed.
A truly remarkable article Rob Sawyer, can we have some more please?
Paul Birmingham
2
Posted 05/09/2019 at 23:48:41
Epic tale, and it shows if you believe and have strength you can achieve, in life.
Those were the days in the late 70s and the early-mid 80s, for me as a youngster. What happened to time, is crazy,but the best memories, but great laughs now, but more in context of the trials of daily life and getting by.
Let's hope the good times return to Everton FC this season.
Pete Jones
3
Posted 06/09/2019 at 19:52:51
Kwolity with a kapital K Rob. Going from Oscar Peterson to the Stone Roses is some journey. Peterson is a favourite of mine but I have to admit that I'm not a Roses fan apart from Ian Brown's performance in Harry Potter. Sharp move not to mention Nigel's allegiances until the end too, it probably kept 99% of your readership onside.
Duncan McDine
4
Posted 06/09/2019 at 21:08:28
I'm almost as much a fan of the Roses and Browno's solo stuff as I am an Evertonian so this was a fantastic thing to find here on TW. Well done, Rob.
Dom Ashton
5
Posted 07/09/2019 at 05:17:00
What an excellent interview and write up. Nigel should write a book as I would definitely buy it. Seems like he has a wonderful world view and has made the very best out of life and there would be plenty to learn from him.
Mark Andersson
6
Posted 08/09/2019 at 23:53:21
Great read... he puts football into perspective... He would have been a blue had his mate been a red I suppose..
Its great that he acknowledges the Everton players of the 80s. as I do some of the great Liverpool players of that era..
His insight into how music shaped his life and influenced his path is also very enlightening...
All you need is Love
Brian Wilkinson
7
Posted 09/09/2019 at 22:23:25
Big fan of OMD, sadly the band had split by the time I managed to fit 3 of the sugar tax tours in.
I remember Nigel joining the band and doing the sugar tax tour, my first being at the Empire Liverpool, followed by the Sheffield gig, having footballer Stuart Pearce sat 3 seats away from me or that one, with an added bonus of a shitty warm up band pulling out and Gary Newman stepping in, to open the billing.
Whatever perception people have of Newman, he did a cracking set, and one of the most down to earth decent guys you could ever... Hats off to Nigel for walking on the Milky Way.
I finally managed to see OMD last year, with Humphries and Cooper back in the band at the Empire, sadly the drummer Holmes can no longer tour with the band due to illness.
So a very good read about a band member I got to see
Iive, and can now put some background to the guy.
Thanks for a great article, Rob.
Jay Harris
8
Posted 10/09/2019 at 05:38:49
Rob,
You post some great stuff on here and I always enjoy reading your posts.
May thanks for your really insightful, well researched and enjoyable posts.
Jay Harris
9
Posted 10/09/2019 at 05:44:31
Just as a further note, Hot Chocolate were on the Peppermint Lounge off London Road and I was talking to Erroll Brown when they took a break. He was a very down to earth guy and loved Liverpool (the City not the RS who were still the poor relations at that point).
---
Add Your Comments
In order to post a comment, you need to be logged in as a registered user of the site.
Or Sign up as a ToffeeWeb Member — it's free, takes just a few minutes and will allow you to post your comments on articles and Talking Points submissions across the site.
---
© ToffeeWeb