Everton vs Southampton
Monday, 1 March, 2021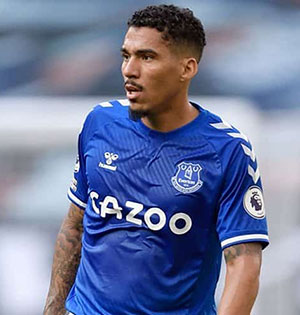 Could this be the game that finally marks Allan's comeback from a three-month lay-off with a hamstring injury?
After enjoying a welcome nine-day break after what was a flurry of fixtures, Everton return to Premier League action against Southampton in the Monday night game.
Having cleared a huge psychological hurdle by beating Liverpool at Anfield last weekend, the Blues face another test of their mentality, this time in the shape of their bafflingly poor home form against clubs from the lower half of the table.
Carlo Ancelotti's men proved their mettle in the FA Cup Fifth Round win over Tottenham last month but have fallen apart against struggling teams like Fulham and Newcastle and failed to do themselves justice against either West Ham or Leicester.
They have lost three home successive games but welcome a Saints side who are winless in eight League games since they beat Liverpool in early January, a run that included another harrowing 9-0 defeat, and have fallen from top spot in October when they beat Everton at St Mary's to 14th place.
That's just kind of banana skin that has upended Ancelotti's team this season and preparing them mentally this week has probably been just as important as their physical conditioning at Finch Farm. Not since 2,000 fans were allowed inside Goodison Park have the Toffees won on home turf and and that's a trend that cannot continue of European qualification is to remain a realistic goal this season.
In terms of selection, Ancelotti should be in good shape, with Dominic Calvert-Lewin, a 62nd-minute substitute at Anfield, and Allan, who was unused last time out, benefitting from another week's training to hopefully be available to start. The Brazilian presents something of a dilemma, however, given how impressive Tom Davies has been in the "No. 6" role in recent games. But Allan's versatility means that it doesn't have to be a straight choice and there is plenty of scope for him to be pushed forward into the position occupied by André Gomes from the start against Liverpool, leaving Davies to continue sitting in front of the back four.
Calvert-Lewin's inclusion would be a more straight-forward decision if he is fully over his hamstring issue, although it would move Richarlison back to his wider role on the left and push Lucas Digne back to left-back again. That leaves the question of whether to deploy Ben Godfrey as a centre-half in place of the injured Yerry Mina or as right back, with Mason Holgate playing centrally alongside Michael Keane.
Complicating Ralph Hasenhüttl's cause is a string of injuries that includes Oriol Romeu, who is now out for the season, loanees Takumi Minamino (hamstring) and Theo Walcott (he would have been ineligible to face his parent club anyway) and Kyle Walker-Peters. Ibrahima Diallo, Will Smallbone and Michael Obafemi have also been ruled out.
Regardless of who plays, the key for Everton will be to start fast and with intensity, finding their passing rhythm through the lines and creating early chances to make the breakthrough before Southampton have had a chance to settle. None of that happened against Leeds at home, against West Ham, Newcastle or Fulham and it ended with frustrated, toothless performances and zero points.
This time it has to be different because following the results elsewhere over the weekend, a victory for the Blues would put them back level on points with Liverpool in sixth and two points off fourth place with a game in hand over all of the teams above them. The incentives are huge so it's time to deliver and prolong Southampton's dreadful sequence of results with a confident win to take to West Brom on Thursday.
Kick-off: 8pm, Monday, 1 March 2021 on Sky Sports
Referee: Martin Atkinson
VAR: Jon Moss
Last Time: Everton 1 - 1 Southampton
Predicted Line-up: Pickford, Holgate, Keane, Godfrey, Digne, Davies, Doucouré, Allan, Rodriguez, Richarlison, Calvert-Lewin
---
Reader Comments (83)
Note: the following content is not moderated or vetted by the site owners at the time of submission. Comments are the responsibility of the poster. Disclaimer
Alan J Thompson
1
Posted 01/03/2021 at 06:35:07
Given that we play again this week, I can see Mr Ancelotti giving a part game to several players: Allan for an hour, Davies for the last half-hour and, depending on the score, maybe something similar with King getting on for Richarlison or Calvert-Lewin.
I suppose the most interesting may be who starts at right-back and if we continue rotating keepers. Sounds almost swings and roundabouts rather than squares and circles.
Derek Knox
2
Posted 01/03/2021 at 06:56:16
Another weekend where other results for teams around us mostly have not increased their lead and leave us tangibly with two games in hand to get into 4th position. That's all very well, provided we win those games in hand.
We have been in this situation a few times already with a seemingly winnable game at home, only to banana skin. However I think and hope, that we may have turned that ugly corner, and with almost a full strength side to choose from, feel we should get all three points.
The Sinbads seem to be in free fall considering their start to the season, and Ralph looks Hassenhuttled. Hoping too that the psychological boost from beating the RS at Mordor, will be a shot in the arm for the rest of the remaining season.
COYB.
Terry Farrell
3
Posted 01/03/2021 at 07:03:45
Good analysis from Lyndon regards the match and he's right, we must start hard and fast.
I'd make one change to his lineup and start Seamus who will give more going forward and has been excellent lately.
John Keating
4
Posted 01/03/2021 at 07:04:33
Agree with Lyndon's line-up. There can be no excuses tonight. None of this fatigue or being tired lark. They've had more than enough time to recover physically and mentally.
Ancelotti and the players when interviewed have all accepted that the home form is not good enough and know they have to correct it.
For the run-in we have to play the strongest team available to us they can have a good rest in a couple of months. No reason we can't go on a City-like run.
Bobby Mallon
5
Posted 01/03/2021 at 07:21:43
Play the same tactics as we did against the shite and we will be okay. No pissing about at the back with silly little passes out from the goalkeeper. Saints love the high press.
Steve Stallwood
6
Posted 01/03/2021 at 07:27:57
It's reassuring to know that we have Jon Moss bringing his full skill set to the match as the VAR and that he will be supporting that nice Martin Atkinson who is refereeing.
Derek Knox
7
Posted 01/03/2021 at 08:04:36
Steve @ 6 Good point, what a pairing, what could possibly go wrong? :-)
Andrew Ellams
8
Posted 01/03/2021 at 08:06:28
Two midweek games is ridiculous but win them both and we go into the top 4. We cannot miss another opportunity, both are very winnable.
Martin Berry
9
Posted 01/03/2021 at 08:25:48
Given that our home form has been the opposite of our away performances and needs to be put right, surely we must win tonight?
This is going to be a very important week for Everton as I am sure they know, two winnable games this week before Chelsea.
I would like to think we can pick up at least 7 points and really put the noses out at Sky.
Frank Sheppard
10
Posted 01/03/2021 at 08:39:42
Another great opportunity at home against a team well below us in the league and on an awful run... What could go wrong???
Time for a change please, boys. COYB.
Eddie Dunn
11
Posted 01/03/2021 at 08:40:27
Carlo has provided us with the derby win that we have all longed for but of course this team needs to show consistency and needs to back-up that historic victory with revenge over a Saints side that is struggling.
Nothing short of a win will do, and we simply must not see them falling into a reverie for the first 45. No room for any complacency as they have Ings, who usually finds a bit of space in our defence.
Henrik Lyngsie
12
Posted 01/03/2021 at 08:47:01
If Don Carlo plays both Davies and Allan then he should go for offensive fullbacks ie Coleman and Digne. I hope he will play Godfrey with Keane. Holgate on the bench.
But somehow I don't think Carlo trust Coleman anymore.
Kunal Desai
13
Posted 01/03/2021 at 08:48:28
Need to back that Derby win by taking 3 points tonight. Got to kick start winning at home. Results were mixed over the weekend. Westham, Leicester and Chelsea all dropped points but the RS, Spurs, Villa and now Arsenal who come into the equation all on our coat tails.
4 points from these next two games is a must to move away from those behind us and close the gap on those above.
For me Allan and DCL start in place of Gomes and Holgate
John Pickles
14
Posted 01/03/2021 at 08:54:16
Judging by Everton's knack of building you up just to bring you crashing down, this is the fixture from hell.
Derek Thomas
15
Posted 01/03/2021 at 09:21:56
In theory this has 'banana skin'
and
. 'After the Lord Mayors Show' written all over it.
9 days rest for tired legs, hammies and minds. There are no excuses, only a win will do - a performance of last weeks calibre will see these off.
Robert Tressell
16
Posted 01/03/2021 at 09:22:00
Unfortunately John @14, it's a really tough league and every result is hard to call.
But we should be fresh and very confident. Allan is a cracking player so we'll be better for having him fit too.
Danny Broderick
17
Posted 01/03/2021 at 09:32:24
They are in terrible form and have 3/4 important players missing. This is the type of game where we would have choked in recent years. If we really have made progress this year, we really must take all 3 points tonight. No excuses.
Christopher Timmins
18
Posted 01/03/2021 at 09:33:35
A must win game if we are to keep our top four aspirations alive. I can understand all the nervous comments given our home record but after the Derby win we should expect a different mindset going forward and three points in the bag at 9.55pm.
Colin Glassar
19
Posted 01/03/2021 at 09:59:09
Danny 17, agreed but this is Everton. Southampton ravaged by injuries, tail spinning in the league, low morale etc... But this is Everton, the team that never fails to disappoint you once they raise your hopes.
I hope we win. We should win. But this is Everton.
Robert Workman
20
Posted 01/03/2021 at 10:00:04
We need to improve our goal difference. It is inferior to all those teams, from second to tenth, with whom we are in contention. I am concerned that, with the positions that matter near the top being so tight, it could make the difference to finishing one or even two places higher at the end of the season. With some promising games coming up, we need to start winning by three or more goals - which has only happened once so far this season.
Fran Mitchell
21
Posted 01/03/2021 at 10:09:54
Southampton with 6 defeats in 7 games. Fallen far from grace from their early season table-topping, with Hasenhüttl being presented as the next great manager. Now, you would think, he is fighting to save his job.
This should be a straight-forward victory, but we're used to not taking anything for granted.
We have generally struggled after long spells between games, from my memory we also seem to struggle with monday evening games, and we always like to give teams struggling for results a nice bump.
But hopefully, after getting the result at Anfield, we can now turn a corner. This is the exact game previous Everton's would lose...so hopefully this is a chance to show we really have changed. Today and then West Brom provide a real opportunity for us.
Allan, Davies, and Doucoure in the middle. Or Allan, Doucoure and Gomes? Or Allan indroduced from teh bench?
Other than that, James in free-role/right-forward, Rich on the left-forward and DCL in the middle. Digne on the left. Play Coleman or Godfrey/Holgate at fulll back?
I think we're due a game where we hammer the opposition. So i'm going with 5-0 and a Richarlison hat-trick.
Keith Slinger
22
Posted 01/03/2021 at 10:10:05
Personally, I would go with the following team in a 3412 formation with:
Pickford
Holgate Keane Godfrey
Coleman Allan Doucoure Digne
James
DCL Richarlison
Andrew Ellams
23
Posted 01/03/2021 at 10:15:18
Keith, you'd leave Davies out in favour of playing three at the back?
Andy Crooks
24
Posted 01/03/2021 at 10:15:50
Robert @20, no preview of an Everton match should ever include the phrase " we need to improve our goal difference".
Do you not realise how this angers the Gods of football? Gods who already have it in for us!
Keith Slinger
25
Posted 01/03/2021 at 10:23:37
Andrew, more for giving Davies a break and re intergrating Allan back into the team.
Nick Page
26
Posted 01/03/2021 at 10:25:48
The most Everton of Everton banana skins this one. We simply have to be looking at winning every game now and especially at home where we have been terrible of late. Cannot start with Sigurdsson otherwise we will get overrun, lose the midfield battle and start chasing the ball. It coming on as a late sub he's actually quite effective. Let's hope Allan is fit. Spurs started with 4 strikers yesterday and took the game to Burnley getting an early goal. We don't have that luxury yet but have to show similar intent.
Brian Harrison
27
Posted 01/03/2021 at 10:27:01
Southampton have picked up 1 point from their last 8 games, just the sort of statistic that terrifies most Evertonians, especially after our momentous victory last week. As the manager and the players and the fans have said our home form is awful I believe our home form alone would have us in 15th place in the league. So this is the week when we can either cement our place in contention for a European spot, 2 victories against Southampton and WBA away on Thursday would see us right in the mix.
Southampton ended our winning run earlier in the season and was one of our worst performances away from home, Tonight we must be on the front foot from the first whistle, showing intent and belief and not the strolling around for the first 20 minutes that we showed against Newcastle and Fulham. I still think it will be a big ask to break into the top 4 but with the way other clubs apart from City have gone we have a chance, but we have to start matching our away form at Goodison to do that. Just for once Everton make us believe that we are turning the corner.
James Lauwervine
28
Posted 01/03/2021 at 10:36:06
I had a bad feeling about the Newcastle and Fulham games, which unfortunately turned out to be right. I don't have that same feeling about tonight's game, so hopefully my personal intuition is somehow relevant and we win comfortably. The bad news is that Mr Bellend himself on the BBC (anagram: Normal Wankers) has predicted we win, which isn't a good sign.
Agree with your team Lyndon.
Brian Murray
29
Posted 01/03/2021 at 10:45:46
James. I'm not much good with anagrams and yours could reference half a dozen ex kopites in the media probably treble that ! We can't keep saying Everton that when we have a great chance to put a run together. This is not the nearly men Martinez mentality. The san siro and Wembley awaits with a little more belief.
Danny O'Neill
30
Posted 01/03/2021 at 10:50:20
I like the predicted midfield. Good to have Allan back and I see him and Doucoure hunting the ball with Davies playing just behind them slightly.
Don't choke Everton. We are well placed to take advantage this week. No giving a team on a poor run a helping hand out of their hole like we did against Newcastle. Positivity and confidence from the off.
Andrew Ellams
31
Posted 01/03/2021 at 11:00:23
Keith, I think Davies-Allan-Doucoure needs to be the first choice midfield for the rest of the season at least.
Davies breaking up play in front of the central defenders will allow Allan and Doucoure to press on the half way line and hopefully stop the need for James to keep coming so deep to get the ball.
Dave Williams
32
Posted 01/03/2021 at 11:03:00
Start fast and hard with London's team and don't give away set pieces close to goal and we will win by a couple of goals.
I wouldn't let André anywhere near this one with Ward Prowes so good with free kicks.
Kevin Molloy
33
Posted 01/03/2021 at 11:04:25
he'll have them fired up for this, for some reason soton have a bit of needle against us. We just need to be careful with James. They exploited his lack of movement last time, maybe this time shift him central.
Danny Broderick
34
Posted 01/03/2021 at 11:30:43
Andrew (31),
I agree that 'Davies-Allan-Doucoure' is probably our best midfield at the moment. We should probably start tonight's game with that midfield. I do wonder if they will be offensive enough in games we are expected to win though. I am no fan of Sigurdsson, but he may well have to come on for Allan or Davies at some point if we need a player further forward than Allan or Davies.
If we can win both of these games 2-0 this week, we'll be up to 4th and our goal difference will be looking much better also. COYB!
Bill Gienapp
35
Posted 01/03/2021 at 11:33:45
I usually chide others on here for succumbing to hyperbole, but it really does feel as if our season hinges on this match. Not literally of course, but here's yet another opponent coming to Goodison on a terrible run of form... if we crap the bed like we did against Newcastle and Fulham, particularly on the back of that Derby win, it's hard to imagine us kicking on and achieving much. You can never guarantee results in this league, but I'd be very surprised if we look as flat as we did against Fulham.
Chris Locke
36
Posted 01/03/2021 at 11:34:56
After our wins at home to Brighton and WBA I thought Carlo may have finally started to solve the 'losing to shit teams' problem we've had for as long as I can remember. Then Newcastle and Fulham happened and it seems like nothing has changed at all.
Southampton are on a losing streak and have half their first team laid up with injury. If we can't dominate and beat the team they put out then I'm not sure we deserve top 4
Ajay Gopal
37
Posted 01/03/2021 at 11:43:45
It is a conspiracy, the number of Everton games that are getting played late evening (starting time 1:30 am here in India)! I have missed so many Everton games lately, it is getting really annoying. Why can't we get a comfortable 3:30 Sunday afternoon kick-off? Instead, I am forced to endure a shitty West Brom - Brighton borefest.
Anyway, on to the game, Lyndon's XI looks good, but I somehow don't think Carlo will drop Siggy. I expect that either James or Davies will be on the bench to take advantage of Siggy's free-kick/penalty delivery.
Pickford
Holgate Keane Godfrey Digne
Doucoure Davies Allan
Siggy
DCL Richarlison
SUBS: Olsen, Coleman, Gomes, James, Bernard, King, Iwobi
That is a pretty strong bench, IMO.
I will be peeking into my phone screen tomorrow morning with trembling hands...
Roger Helm
38
Posted 01/03/2021 at 11:50:11
Agree Chris, it is not enough to have good players and get big wins from time to time. Good teams also need the mental strength and character to be consistent and win the matches they should be winning.
Man for man, Southampton are way below us, so yes, if we don't win this then it shows we don't have the right mindset for the top table.
Michael Williams
39
Posted 01/03/2021 at 11:57:41
Carlo knows the team needs to play harder against teams below them.
From yesterdays Guardian: "The Everton manager said: "When you play a derby against Liverpool, a top team, it is easier to find the concentration and the motivation. It is more difficult when you have to find the right concentration and motivation in other games, and we have to work on this. It is not easy. We have to push ourselves to be more focused and more motivated, but we have to do it.
"My players are intelligent, they know we had problems in the past and we want to solve these problems. The run away was so good but we understand that, at home, we have to do better. We have the possibility against Southampton and we don't want to make the same mistakes as we made in the past games at home. A derby is a special game but this game has the same value. The points on the table are the same."
Tom Bowers
42
Posted 01/03/2021 at 12:32:53
No mistakes with this Blues !! We need this one and Thursday against the Baggies to be worthy of fourth place otherwise we may as well pack up.
Oh God Atkinson the referee !!!
Brian Murray
44
Posted 01/03/2021 at 12:39:03
At least Carlo identifies the issue about being relentless and focused, Vase in point you see Pep on the bench pacing up and down demanding they win the ball back in seconds not just against the top four. Shame he never done or said that before the cheap home defeats and toon etc.
Pat Kelly
45
Posted 01/03/2021 at 12:57:31
This will reveal whether we're more than just a mid-table Club. Anything but a win and we know the answer.
Bob Hannigan
46
Posted 01/03/2021 at 13:04:35
Ironically this is a test for our side, a home fixture vs a cellar dwelling side.
Let's hope we can turn things around with an astounding victory at Goodison.
Mal van Schaick
47
Posted 01/03/2021 at 13:44:49
Stop ward-prowse, Armstrong and Ings playing and we can beat these two or three nil. Same team as against RS.
Graham Hammond
48
Posted 01/03/2021 at 14:05:30
Southampton ran rings round us last time round as did Fulham, so I hope we put out a team with energy and that competes from the very first minute. Southampton is obviously on a dreadful run, and with Martin Atkinson thrown in the mix too, there are big reasons to worry. Hopefully, we will not see Sigurdsson, James and Gomes all on from the very start.
Dale Self
49
Posted 01/03/2021 at 14:24:36
I think Everton and Kim will show us a cut above
Dave Abrahams
50
Posted 01/03/2021 at 14:38:45
Tom (42), Atkinson will not make any 50/50 decisions, he will leave it to VAR to point him in the right direction, that's what he has been doing in lots of games he has refereed, and he'll have little, fat, short arsed, running out of breath Moss to give him the nod, the blind leading the blind, hopefully we won't need either of them tonight.
Jay Harris
51
Posted 01/03/2021 at 14:49:34
I don't know whether it was complacency or nerves against the likes of Fulham and Newcastle but whatever it was we have got to get a grip if we want to be top 4.
Southampton despite their recent results will be high energy and very physical so we have to win that battle before we start to play.
Unlike the RS they are very strong through the middle although Romeu will be out but they still have Ward Prowse who will have to be taken care of.
They are relatively poor at full back so I see Richy and whoever we play right flank to hopefully exploit them.
I hope we keep a clean sheet and score a couple. 2-0 to the Blues.
Terry White
53
Posted 01/03/2021 at 15:01:26
I would hope we can do two things to help us along to a win.
1. Do not concede any unnecessary corner kicks. Southampton are excellent at putting the ball in under the crossbar making it difficult for the goalkeeper to defend.
2. Do not give Ward-Prowse (or, as Tony A. would call him, "Prowse") the room to dominate the game as he has done the last couple of times we have played against them.
Brent Stephens
54
Posted 01/03/2021 at 15:16:55
Strongest team to start tonight. Hopefully a few goals up and we can use the subs.
Robert Workman
55
Posted 01/03/2021 at 15:31:09
Ajay 37. I was close to posting something similar to you. Why are we always playing in late evening - apart from the derby and one lunchtime fixture - over recent months? I know that the monday night fixture is always late, but we have had lots of weekend and midweek late kickoff too. Living in Vienna, most of these games finish around 11pm. This makes it very difficult to sleep afterwards, particularly because so many of our scorelines have been so close!
Tony Everan
56
Posted 01/03/2021 at 15:50:29
Southampton will be primed to closed down our midfield a fast as humanely possible. The will have watched the teams like Fulham who have pressed incessantly and have been able to easily wrestle control.
Lyndon is absolutely right, it's all about going hard and fast right from the start. There's no way we can let Southampton to execute the obvious game plan.
All out war in midfield to win possession, right from the first whistle.
If we can do that we have the better players to win the game.
Everton 3 Southampton 1
Robert Tressell
57
Posted 01/03/2021 at 16:08:31
Terry, Allan should be able to do a job on Ward-Prowse and an aggressive, disciplined three man midfield should generally keep them quiet and allow us more control of the ball.
I think we need Digne and Coleman at full back though if we have Davies, Allan and Doucoure in Midfield. That allows Rodriguez to float about and Richarlison to stay closer to DCL without compromising the width.
Fingers crossed.
Kieran Kinsella
58
Posted 01/03/2021 at 16:29:57
Southampton fan writing "view from the opposition" on another site says they are worried about their RB. Walker is injured, Bednarek has been filling in but has no pace, plus that means he isn't at CB and apparently he is a rock there. He goes on to say they fear Rich down the left targeting the weak RB.
Bill Gall
59
Posted 01/03/2021 at 16:32:38
It would be nice to be confident about beating a team that are in free fall, and need a win desperately, but I have the feeling of how benevolent Everton have been at home to struggling teams. ( Fulham and Newcastle come to mind )
Hope Ancelotti after the Liverpool,have finally changed the mindset of the players, and let them be aware that there is no easy game in the Premier League.
Neil Lawson
60
Posted 01/03/2021 at 16:33:34
Given the slating Tom has received from so many of you throughout the season, I am delighted that there appears to be a mood swing and that, for many, he is a vital cog. I always believed that he is good enough but that he needed to play with the right players around him. It was all too easy to make him the scapegoat.
I like the idea of Davies, Doucouré and Allan with James ahead of them.. Somehow I doubt that Mr A will agree.
Fingers crossed for a decent performance and a win.

Matt Stapleton
61
Posted 01/03/2021 at 16:39:03
Like others I'm very excited to see the midfield 3 of Davies, Duke and Allan. With Davies holding allowing the other two to press high up I see us winning a lot of possession in the final third, ultimately leading to chances. They will have no choice but to revert to longer balls, something I expect our defenders to deal with. Their midfield will then be deeper and not be able to effectively press as they normally do, allowing us to dominate.
I've got this all worked out right haha.
3-0 confident as
Kim Vivian
62
Posted 01/03/2021 at 16:44:18
Not calling the score but any result (win) will do, and a clean sheet with goals from Richy and/or Keano will suit me for FFL reasons!
Brian Williams
66
Posted 01/03/2021 at 16:53:01
Brian #64
Is that right, City's our final game?
That's excellent. They'll have sewn up the title by then and will be on cruise control and we'll need just a draw to edge the rs to fourth place.
I can see it now, City are one nil up with seconds to go when we get a debatable penalty which goes to VAR, is given, and then Gylfi takes it, hit's the post, but the ball bounces off the post onto Edison's head and into the net.
Goal, one all!
It's the last kick of the game.
Everton finish fourth and the rs fifth!
Mike Gaynes
67
Posted 01/03/2021 at 16:55:23
Carlo today on Sky Sports, talking about fixing our home performances:
"We are a little bit scared, worried, and that is good news, to be worried... and we have to solve this problem. We have a lot of problem at home, that affected our table."
Re the new stadium: "Our owner put a lot of power in the club, put a lot of money in the club, invested a lot, and of course now it's time... to bring Everton into the top clubs in England and to compete with the top clubs in England and also Europe."
Robert #55, condolences, but some of us glory in this kickoff time -- it's noon on the US West Coast! Beats the hell out of getting up at 4am for a noon GMT kickoff.
Jamie Crowley
68
Posted 01/03/2021 at 16:57:17
This is the type of game and against the type of team we should do well against. Personally, I think we set up well against the high press teams. I said the exact same thing about Liverpool. When we play high press teams, we do wonderfully at packing it in and hitting the opposition on the counter, or playing longer balls into the gaps inevitably left behind the high press.
That being said, it's a game we should win, and therein lies the rub. It's always seemed to me that when we enter a game we "should" win, we play without that fire and determination necessary to win games in this league.
So I'm actually very fearful of this game. Couple in the poor home form playing it's endless psychological mind games with our squad, and you do have a recipe for disappointment.
I desperately want to see a midfield of Allan, Davies, and Doucoure. I think Gomes might get the nod though. Carlo seems to like to start him in games where we need to unlock teams. He might see this as one of them, Gomes being effective to break that pressing game of Southampton.
We'll see.
I all but guaranteed a win against Liverpool. I can't do that with Southampton. I'm praying that the rest will help us and we'll come out firing. If we do that, we'll win. Any laziness or preconceived notion of being "better" than Southampton and we'll struggle.
Graham Mockford
69
Posted 01/03/2021 at 17:01:43
I think he will be cautious with Allan and he may not start.
This week will be a good test of what we are made of. Three games in eight days, seven points minimum required.
Jamie Crowley
70
Posted 01/03/2021 at 17:02:14
Also pointing out the obvious:
If we win this game, and then fast-forwarding and predicting a win against Villa with our game in-hand, we're in 4th place as the table sits today, on 46 points with 26 played.
I'm sure the players and everyone in management is aware of this.
Will Everton finally grab that brass ring staring it straight in the face this season? Or will we "know our place" in the pre-determined fate of the Premier League, and wallow around 7th? This game, bouncing back off the high of beating the poo, will tell us a lot about this squad's mentality.
Mike Gaynes
71
Posted 01/03/2021 at 17:03:21
This one doesn't scare me a bit, Jamie. The nine-day layoff is the cure for the joyful hangover from the Derby win (an outcome I
absolutely
guaranteed!), and the return of the relentlessly energetic Allan will prevent our usual slump to the opponent's level.
2-0 for me, with Picks to make a spectacular save on the one Ward-Prowse free kick we are always foolish enough to give up.
John McFarlane Snr
72
Posted 01/03/2021 at 17:03:49
Hi Ajay [37] and Robert [55] I may be wrong. I have been many times in the past so why change the habit of a lifetime? I suspect that the Friday and Monday night fixtures will remain, and also the Saturday and Sunday fixtures. The formula of four games with staggered kick off times at the weekend, will enable fans from all clubs to watch their teams in every game they play. This will suit those who for whatever reason are unable to attend games, and can watch from the comfort of their home or the buzz of their local pub. The match going fans will face the prospect of going to games which will be staged from any time between 12 noon, or 8-o'clock in the evening, I hope that my suspicion is way off the mark but the TV companies 'pay the piper, and they'll call the tune, as I said at the beginning it's only my suspicion.
Danny O'Neill
73
Posted 01/03/2021 at 17:07:17
I actually like the introduction of the Friday night football. Prefer it to Monday's.
Paul Randall
74
Posted 01/03/2021 at 17:10:17
If winning at Analfield cant lift the team, what can? At home, hit them early with a goal and we can win this at a canter COYB
Jamie Crowley
76
Posted 01/03/2021 at 17:18:43
Mike Gaynes I wish I shared your confidence.
I'm sure this isn't accurate, but it seems to me that when the pre-game TW posts are full of confidence and predicting wins, we shit the bed.
I hope I'm wrong. But make no mistake, Southampton is a good side determined to right their present form. They will be a very tough team to beat today in my opinion.
The league is cyclical. We've hit one of our heights beating "them". Conversely, Southampton are presently in the doldrums. The mighty universe likes balance in it's own way. Let's hope my cosmic view of this match is way, way off and merely superstition.
Danny O'Neill
77
Posted 01/03/2021 at 17:19:36
I actually feel pretty relaxed going into tonight.
Football is an unpredictable beast at the best of times and Everton certainly play their part in ensuring that mantle is maintained.
The target of 7 points from the next 3 games is a reasonable one. But as confident as I am tonight, I would not be surprised if Everton done it back to front and the hard way so to speak. Drop points against Southampton and / or West Brom, beat Chelsea. Give us 5 rather than 7 just to keep us on our seats and the edges of our poor worn out finger nails!!
Mike Corcoran
78
Posted 01/03/2021 at 17:29:04
Looks like they are suspect at FB tonight, fancy a 3412 with Richy and DCL hitting the channels for each other from James in the hole. Seamus and Lucas outside of Davies and Deucoure. Don't think Allan will be risked from the start. One thing I do know though is that Carlo will probably curveball everyone again with his line up.
Colin Glassar
81
Posted 01/03/2021 at 17:41:51
Win this and we can start believing our own hype. Lose and it seriously is, give it up and prepare for next season. If we can't beat, at home, a seriously weakened Southampton side then we don't deserve anything from this season.
Jason Li
82
Posted 01/03/2021 at 17:51:12
I see 3 points tonight, at least one vs WBS on Thursday. 4 from our games in hand are good as going against Big Sam is an unpredictable game.
Let's see who wants it more from our squad and get them on the team sheet, and then surround them with players in the right positions in a good formation. We've got very good players who on their day can win any match, so just pick the ones who want to grab hold of the game tonight and put in the hard yards.
If that fails, let's see who got the highest average ratings against the teams in the bottom ten teams, and play them as the core in the next two games and mix it with our 'better' players.
Jamie Crowley
83
Posted 01/03/2021 at 17:51:21
Colin -
You've succinctly summed up my thoughts, and fears, of this game in a nutshell.
Jamie Crowley
84
Posted 01/03/2021 at 17:53:34
Bit of an aside, carrying on from some other post-string I know can't find.
If you butter two pieces of bread, slap some shaved chicken inside it with a slice of pepper jack cheese, and grill it?
Is this a grilled chicken and cheese butty? Asking because I'm scarfing one down for lunch as I type.
Neil Lawson
85
Posted 01/03/2021 at 18:04:35
Jamie
Lunch at 17.35 ?
What time is your evening meal ? Presumably after we have put the Saints to bed.
Stephen Vincent
86
Posted 01/03/2021 at 18:06:56
Our goal difference is so poor that we are effectively a point behind every one around us.
Don't just need to win the next two games but need to win them very well.
Colin Glassar
87
Posted 01/03/2021 at 18:10:43
Shaved chicken and pepper jack cheese are unknown ingredients to me, Jamie. Hence your sarnie ain't no butty!
Jeff Armstrong
88
Posted 01/03/2021 at 18:11:08
Nah Jamie that's a toasty, don't grill it, then it's a butty.
Colin Glassar
89
Posted 01/03/2021 at 18:15:17
Live forum is open for butty recipes, Jamie.
Michael Stancis
90
Posted 01/03/2021 at 18:18:02
Massive game for us tonight. We've had a lot of time to prepare physically and mentally for this game after a very positive week in the Royal blue Jersey. Massive week ahead starting with this one. Three points badly needed tonight if we are serious about Europe. Tough game as they come in this game not in the best form, but still need to be weary of them.
Just hope we do not do an Everton tonight where we cave in at a big opportunity or very over distracted due to last weeks win. Home form is shocking this season. And we cannot to lose another game at the old lady. Let's just get the job done.
John Kavanagh
91
Posted 01/03/2021 at 18:20:39
We will know within the first five minutes whether we have started in 'Everton that' mode or have been filled with confidence and aggression following our best result in 20 years.
Like the Fulham match we again have a chance to stake a claim for Europe and open up the opportunity to finish above the RS. Keeping them out of Europe will at the very least force the corrupt Eufa to change its rules and/or engage in some match fixing. (Something sneaky like anyone who's won the CL in last five years automatically qualifies)
I hope we grab this match by the throat and Davies gets to show again what he is capable of. Four nil please - so no fouls just outside the box. Prevent the RS Ings and Ward-Prowse from even getting a sniff at goal, giving Pickford a well deserved easy 90 minutes.
After last week we all need to enjoy a nice stress free easy win. COYB
Jerome Shields
92
Posted 01/03/2021 at 18:31:00
Hope the Everton with the strong mentality shows up.
Si Cooper
93
Posted 01/03/2021 at 18:52:07
Are people complaining about the 3-day interval or the kick-off times?
We've had a good break since the derby and the time between the games is better than an evening Thursday night game and an afternoon Sunday kick-off, so I don't see the problem of 2 'midweek' games.
I've always thought if I were playing I would prefer an evening kick-off to a midday one and the goalies don't have to worry about those odd angles of the sun either.
Just hope the players have had a good rest but are primed to be quick off the starting blocks tonight.
---
Add Your Comments
In order to post a comment, you need to be logged in as a registered user of the site.
Or Sign up as a ToffeeWeb Member — it's free, takes just a few minutes and will allow you to post your comments on articles and Talking Points submissions across the site.