Report
Consummate predation steals the Seagulls' chips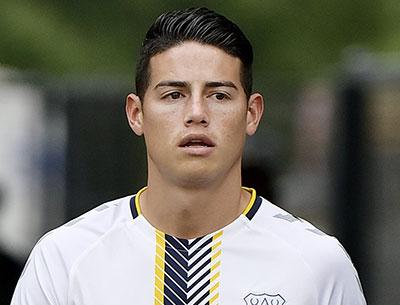 James Rodriguez does not feature for the Blues as he appears to be destined to leave the club ahead of Tuesday's transfer deadline

Everton pulled off a very fine win on the south coast to end Brighton & Hove Albion's tremendous start to the season, with another fine goal from Gray and a powerful penalty from Calvert-Lewin.

Up against a Brighton side who have made a 100% start to 2021-22 under manager Graham Potter, Rafael Benitez goes back to almost his select first XI.

Dominic Calvert-Lewin and Richarlison start after both were rested for the midweek cup game while Moise Kean begins his suspension as his transfer to Juventus is imminent.

In midfield, Jean-Philippe Gbamin is not on the bench as Abdoulaye Doucouré and Allan return. Alex Iwobi is benched in favour of Andros Townsend. Delph missed the cup tie with a shoulder problem and isn't available this weekend.

At the back, no Yerry Mina or Ben Godfrey but Seamus Coleman, Lucas Digne and Jordan Pickford return. But only 8 subs with both back-up goalkeepers Begovic and Lonergan named, in good Ancelotti fashion!

Benitez expressed his satisfaction with Jarrad Branthwaite's and Jonjoe Kenny's contributions on Tuesday but both are on the bench today along with Anthony Gordon and Niels Nkounkou but no sign of James Rodriguez, who is not involved as he looks to secure a transfer away from Everton.

Everton kicked off in their snazzy Black Watch kit but Trossard felt Digne clip his ankle and he wanted treatment. Richarlison was clattered early on, winning a free-kick as Everton looked to control the tempo but Digne gave the ball away. Trossard collapsed again after Keane's clearance caught him in the face.

Everton tried to play out from the back, failed; Pickford played it long, to the opposition, and they proceeded to build an attack. As Brighton backed up, Everton went as a rat-pack for the high press, got beaten, and ended up conceding a corner that was successfully cleared.

There followed a decent spell of Everton pressure without creating anything but Gray went down and needed attention. Brighton went up the other end and Maupay belted one from long range, a foot over Pickford's bar. Everton continued to test Brighton's wide players, generally coming off second best.

But a brilliant release got Gray free, although Townsend messed up the cutback and Brighton scampered up the other end with great mobility, Keane deflecting Maupay's shot high over the goal for another corner that Duffy put behind.

Article continues below video content

From a throw-in, Maupay got the ball centrally and danced around, trying but failing to make space for a killer shot, but was well shepherded by the Everton defence. Coleman crossed in but it was poor; 20 minutes and Calvert-Lewin had not yet had a touch as Everton won their first corner, coming off Bissouma's arm.

After much farting around, it was ballooned by Digne over everyone, to the keeper at the far post. Bissouma was next to collapse off the ball. The pattern of the game was a little stop-start.

Much better movement from Everton saw Townsend advance and force a good save at the near post with a testing shot, and another corner that Digne delivered straight to Sanchez. Doucouré was then gifted a ball that he was determined to try and score with... but failed when he perhaps should have passed instead.

A fantastic touch from Richarlsion surely had created a goal chance but Coleman (who VAR would have ruled offside) could not deliver it properly across to Calvert-Lewin, then Richarlison got hold of it but wellied his shot high over the Brighton bar.

The Everton build-up was again somewhat laboured, the cross never reaching Calvert-Lewin. The teams continued to neutralize each other without any real chances created. Brighton produced their best spell in attack but Everton kept them at bay and then tried to almost make a counter-attack.

Then a lovely pass into the path of Gray was timed perfectly by Allan, a great run and a very fine strike as he was being pushed wide.... an absolutely excellent goal from Damarai Gray.

Some great possession play finally brought the ball around for Calvert-Lewin to shoot from the right but it was well off target. Gray forced a corner off the next attack, into added time. This one was a little better but came to nothing.

Everton had done extremely well to contain the enthusiasm of The Seagulls, and hit back with a fine goal. Now... could they build on this in the second half?

Brighton restarted after making a change and pondered how to break through the Everton lines but could not up the tempo. Bissouma got upset with Richarlison over nothing.

Brighton finally got some forward pace, but could not finish; however, Jon Moss called Doucouré for a foul and the dangerous free-kick was driven through the Everton wall with a slight deflection that Pickford thwarted with his body. The danger was cleared temporarily until Maupay fired well over.

Some nice Everton passing ended with Veltmann and Coleman colliding, Coleman if anything leaning into the defender. Jon Moss was fooled and gave Everton a penalty that VAR did not overturn. Richarlison demanded the ball with Calvert-Lewin insisting it should be him; Coleman finally stepped in, and Richarlison was just being a total arse.

Calvert-Lewin hammered it in, just like last week – same short run-up, same side, same great power and accuracy. 2-0 for Everton.

Brighton tried to respond, but Trossard's shot was well covered by Pickford. Bissouma fouled Townsend cynically and saw a yellow card from Jon Moss as the home side needed to retain their increasingly ragged composure. And indeed it was Richarlison next who saw yellow for perhaps a push on Bissouma.

Richarlison almost embarrassed Sanchez. Then, Keane hardly touched the ball but Moss gave Brighton the free-kick. Trossard's attempt was deflected wide for a Brighton corner. That was cleared for Gray to make another nice run but his shot was blocked. Calvert-Lewin went down and wanted to be subbed, Iwobi on in his place.

Some great interplay from Gray, Iwobi amd Richarlison was only thwarted by a fine blocking tackle on Gray. Iwobi was set up on the counter and played in Richarlison but the defender Dunk made it too hard for him to convert.

Everton broke through again, Doucouré this time getting the chance to score but he was denied by Sanchez and Brighton attacked again, Trossard testing Pickford. The game was end to end with Brigton trying everything in their playbook to find a chink in the so-far resolute Everton armour.

Gray was withdrawn for Gomes; hopefully he would not commit any of those stupid fouls in the danger zone... Brighton were not going to give up and kept pushing Everton's defence back, but with no real effect.

Iwobi was next to be released for a run and shot but it was blocked behind for a corner. Gomes hit a really powerful shot at Sanchez. And back up the Everton end went Brighton, until they gave the ball to Pickford, with 5 minutes left on the clock.

Iwobi again overlapped well and got behind the Brighton defence. Richarlison's arm was clearly held by Trossard but it wasn't enough to force him to the ground and no penalty was given. Maupay tried the same thing at the other end but he had run into Digne.

Everton did not let up, even into the final minutes of a very well managed and executed gameplan and a fantastic victory on the road.

Scorers: Gray (41'), Calvert-Lewin (pen:58')


Everton: Pickford [Y:83'], Coleman, Holgate, Keane, Digne, Allan, Doucouré, Townsend, Gray (81' Gomes), Richarlison [Y:62'], Calvert-Lewin (70' Iwobi).
Subs not Used: Begovic, Lonergan, Kenny, Nkounkou, Gordon, Branthwaite.

Brighton & Hove Albion: Sánchez; Dunk, Duffy, Webster; March (73' Richards), Bissouma, Lallana (59' Welbeck), Gross; MacAllister (46' Veltman), Trossard; Maupay.
Subs not Used: Connolly, Mwepu, Alzate, Zeqiri, Steele, Roberts.

Referee: Jonathan Moss
VAR: Simon HooperAttendance: TBD

Share article:
---
Reader Comments (313)
Note: the following content is not moderated or vetted by the site owners at the time of submission. Comments are the responsibility of the poster. Disclaimer
David McMullen
1
Posted 28/08/2021 at 14:01:59
Just saw the team. All my high hopes diminished.
Martin Nicholls
2
Posted 28/08/2021 at 14:06:46
No Godfrey, Mina, Kean (suspended), James - etc?
At least Richarlison is playing.
Ciarán McGlone
3
Posted 28/08/2021 at 14:11:18
Hopefully we keep the ball and don't let Brighton put any pressure on our calamitous centre half pairing..
Other than that, should be plain sailing.
John Cartwright
4
Posted 28/08/2021 at 14:20:40
Mind numbing stupidity having two keepers on the bench, to say nothing of the flawed Holgate - Keane central partnership
Simon Dalzell
5
Posted 28/08/2021 at 14:22:16
It's that center back pairing that makes me very nervous. Let's hope Keane can step out of his wretched form. Mind you having the Calamity Kid next to him is a recipe for disaster. Here's hoping. COYB
Jay Harris
6
Posted 28/08/2021 at 14:22:20
Bit worried about the referee and var assistant and having to play Kesne but he's due a decent game so who knows but the squad depth is very thin so no let's hope we get the necessary reinforcements before the window closes.
Tim Greeley
7
Posted 28/08/2021 at 14:22:37
Someone even remotely affiliated with Everton Football Club should provide us with an explanation on what the fuck is up with Ben Godfrey?
It'd be nice...
Steve Griffiths
8
Posted 28/08/2021 at 14:24:55
John (4) just wondering who you would play at centre half instead of Holgate & Keane, given Mina & Godfrey are unavailable?
Tommy Carter
9
Posted 28/08/2021 at 14:28:17
Maupay is exactly the kind of arrogant shithouse to give Michael Keane real problems. Time for Keane to prove his real form and dominate today.
Gary Hughes
10
Posted 28/08/2021 at 14:32:16
Is Gbamin injured again? Not on the bench.
Steve Griffiths
11
Posted 28/08/2021 at 14:35:13
Gary, believe or not but he has a dental abscess! I shit you not.
Tom Richards
12
Posted 28/08/2021 at 14:35:46
Tom Davies not in squad.
Injured?
David Woodworth
13
Posted 28/08/2021 at 14:38:11
Wow, didn't take long for the doom and gloom dinosaurs to appear.

David Pearl
14
Posted 28/08/2021 at 14:40:12
Having 2 keepers on the bench? Who cares about that seriously? If we had any late injuries it's due to players being involved in the U23 squad. We have plenty on the bench... they just are mainly shit.
John Beesley
15
Posted 28/08/2021 at 14:40:26
About the best team that he could of picked. Hope Gordon gets some game time. We should be too good for these but will probably come away disappointed with a draw!
Alan J Thompson
16
Posted 28/08/2021 at 14:44:40
Good to see we are back to the 2 keepers on the bench but very little that could be described as "world class". I do wonder though why 2 keepers but only "junior" defenders. Indeed it would be interesting to know how many 1st team games for Everton the bench have between them.
Christy Ring
17
Posted 28/08/2021 at 14:45:48
What's happening with Godfrey, it was reported he travelled for the Huddersfield game, didn't make the squad, and still missing?
Jay Harris
18
Posted 28/08/2021 at 14:46:06
David,
I think it's apprehension, rather than doom and gloom, based on experience.
George Cumiskey
19
Posted 28/08/2021 at 14:54:34
Two goalies on the bench, can one of them play centre-half?
Ernie Baywood
20
Posted 28/08/2021 at 15:00:02
It's a bit off topic from the actual game, but I can't remember a time when the communication gap between club and fans has been wider.
We've had the James stuff where we knew they were telling porkies. Now what the hell is going on with Godfrey? Everything this club does seems suspicious to me at the moment.
Kieran Kinsella
21
Posted 28/08/2021 at 15:01:51
We can only use three subs so I don't get the hysteria about the bench. Just a stab in the dark but maybe the missing players are injured, sick, crap or James.
Ernie Baywood
22
Posted 28/08/2021 at 15:04:29
First ball forward... Keane and Holgate both charge out to head it.
Bodes well...
Ben King
23
Posted 28/08/2021 at 15:05:27
I asked 2-3 weeks ago about what's the situation with Godfrey and was ignored then and now people are finally starting to ask the same question
Well done
Steve Griffiths
24
Posted 28/08/2021 at 15:12:55
Godfrey has had COVID, still recovering.
Clive Rogers
25
Posted 28/08/2021 at 15:24:22
What about Mina?
Kieran Kinsella
26
Posted 28/08/2021 at 15:25:17
Bissouma is quality. Good signing for BHA
Danny Broderick
27
Posted 28/08/2021 at 15:34:09
Decent performance so far, 30 mins in. I'd say we've looked the more likely to score. Defence looking solid - opposition strikers haven't had a sniff again, just like the Southampton and Leeds games. Hoping for a clean sheet, no mistakes and that we nick a goal.
Kieran Kinsella
28
Posted 28/08/2021 at 15:42:59
Gray-t goal
Simon Dalzell
29
Posted 28/08/2021 at 15:46:19
What a Gray day. Top finish.
Dazz Murphy
30
Posted 28/08/2021 at 15:47:49
Another goal for Demarai the Ferrari.
Ciarán McGlone
31
Posted 28/08/2021 at 15:49:20
Thank the heavens for the goal - because otherwise that was one dull half of football. Too many sloppy mistakes all over the pitch and Brighton's pedestrian pace didn't help..
I'd hook Allan for Gomes.
Alan J Thompson
32
Posted 28/08/2021 at 15:50:45
Until the goal, obviously, it was a poor game between two poor sides and Everton looked like eleven strangers and none of them midfielders. We are crying out for someone like James in there but we all know that won't happen under this manager.
On the bright side, 1-0.
Ernie Baywood
33
Posted 28/08/2021 at 15:55:09
Feels like the game hasn't settled into any pattern yet and neither team out of second gear... but we look pretty comfortable and dangerous on the break.
Surely Everton won't give us one of those comfortable, professional, uneventful 2-0 wins that other teams seem to get?
Terry White
34
Posted 28/08/2021 at 15:58:39
Ciaran (#31), Allan is doing his job perfectly. Gomes can't do that.
Jay Wood
[BRZ]
35
Posted 28/08/2021 at 15:58:44
Let's see...
Brighton, no shots on goal. The nearest they've come is a long distance effort a foot over the bar. Barely got into our penalty area.
Everton by contrast are constantly playing in Brighton's half and creating chances in and around their penalty area.
A little bit more composure and we could be out of sight already.
Excellent angle and pace on Allan's pass to Gray which demanded of him to attack the defender at pace, which he comfortably did. 1-0.
Great swarming of the Brighton players when they get the ball choking off their passing lines. Swift turnover and pace through midfield and the foward line which carries a constant threat.
We're doing just fine.
Tony Abrahams
36
Posted 28/08/2021 at 16:05:10
I missed your half time match report last week Jay, and although I've had problems with my stream today, I agree with you that Allan's pass made Gray run, with the biggest word you have used being "composure" because we'd be out of sight already, if we'd just had a bit more of it at certain times.
Holgate has also looked aggressive playing on the front foot, so I just hope we can keep it going.
Chris Williams
37
Posted 28/08/2021 at 16:05:53
Better team so far for me Jay. Keep it going now.
Kieran Kinsella
38
Posted 28/08/2021 at 16:09:01
Where we've lost possession is when we are being brave trying to create. The last few years, we just passed backwards. So I've no complaints
Kieran Kinsella
39
Posted 28/08/2021 at 16:16:11
Allan is turning into Socrates with his passing.
Ernie Baywood
40
Posted 28/08/2021 at 16:16:19
You can fuck off now, Richarlison.
Ciarán McGlone
41
Posted 28/08/2021 at 16:54:30
Comfortable win and much less unforced errors second half - despite Brighton stifling the game and doing their best impression of us last season.
Good stuff.. the manager hasn't made a single mistake yet (despite the ongoing zonal marking debate).
Tom Richards
42
Posted 28/08/2021 at 16:58:29
Very impressed with the attitude and work rate. Played some decent football at times as well. We look a lot fitter and faster.
The input from Rafa is good to see. Players know what their job is and he micro-manages them during the 90 minutes to keep them flowing.
Looking good.
George Cumiskey
43
Posted 28/08/2021 at 16:58:57
Rafa is the gaffer, Jimmy! Lol 🤣😆
Chris Williams
44
Posted 28/08/2021 at 17:00:27
Deserved that. Working your nuts off is the minimum expected. Still pressing forward into 95th minute.
Pace makes a hell of a difference too. Nice to be trying to win, not defending on the edge of our own area.
Ciarán McGlone
45
Posted 28/08/2021 at 17:00:31
On the Richarlison front – I'm with you, Ernie... Petulant man-baby. He wasn't even having a decent game either.
Alan J Thompson
46
Posted 28/08/2021 at 17:02:17
I thought a second-half change was called for so swapped the white for the red and the Bhuja mix was brought out and while I don't mind a bit of chilli it quickly felt like it had been spliced with the extra hot which matched the improvement in the second half performance, discussions over the penalty taker aside.
MotM, overall Allan or Gray although Doucoure had a much improved second half but not to forget Pickford who didn't put a foot wrong.
2-0 and last season we might have been wondering about it. While you can only beat what is in front of you, the real tests are to come but so far, so good.
Pat Kelly
47
Posted 28/08/2021 at 17:03:18
Wouldn't be overly disappointed if Richarlison went for £85M.
Christy Ring
48
Posted 28/08/2021 at 17:05:22
Great team performance. Richarlison's petulance totally out of order, as Calvert-Lewin is the penalty taker and scored from the spot last week.
Chris Jones (Burton on Trent)
49
Posted 28/08/2021 at 17:06:09
Great performance. Did the commentator say that was our first ever win at the Amex?
Chris Jones (Burton on Trent)
50
Posted 28/08/2021 at 17:06:30
Love the headline Michael, well done sir.
Well played Blue Boys. ♥
Jay Wood
[BRZ]
51
Posted 28/08/2021 at 17:07:42
Solid. VERY solid across the park.
Hard to call a MoTM, but Allan probably shades it. Set up the opener with a gem of a pass to Gray. Put Coleman through with another beaut of a ball for the penalty. A couple of other really probing passes around their penalty area, including the clever back heel into DCL just before half-time. And that's before taking into consideration his covering work and break up play.
Today was possibly the most dominant I've seen Holgate in aerial challenges. He really attacked the ball well today. Playing like that, he is an asset.
We have a potent mix with that front four of Gray-Townsend (he put in a great defensive shift too, helping out Seamus)-Dom-Richy. Attacking in numbers and at speed.
I'm sure words will be said by Rafa about Richy's twattishness on the pen.
Other than that, good day all round.
Brian Williams
52
Posted 28/08/2021 at 17:07:53
Excellent performance. Coulda and maybe shoulda been four nil to be honest.
Great to see much improved fitness and great to see the ball being moved forward much quicker than in the past.
Two sublime passes from Allan for the goals. Who said only James could do that?
Confidence certainly enables players to do the intricate triangles and first time passing which almost brought us a goal.
Just need a Lukaku hattrick and a clean sheet for Chelsea for the day to be perfect!
Special mention for the thread heading! Very droll Michael.
Colin Glassar
53
Posted 28/08/2021 at 17:08:59
Loved the way Townsend and co swamped Richarlison and told him to stop acting like a little cissy. He was good today but Doucoure and Allan were immense.
Kevin Molloy
55
Posted 28/08/2021 at 17:09:51
Gray's pace with the ball is what billionaire owners lose their heads over. It's unstoppable. he doesn't need to do anything except run with the ball and they all fall like skittles.
Tony Abrahams
56
Posted 28/08/2021 at 17:12:50
When Richarlison works as hard as anyone on the pitch, it's easier to accept his bits of petulance, especially because we now have proper professional footballers, who are going to tell him to get his head together and fuck off.
Holgate, looked a different player today, front foot, aggressive and no complacency whatsoever, and Townsend, was brilliant with regards to keeping that defensive shape that is so important, as Everton began to look like a real football team!
Very early days but so much to like about that display, with the name of the game today, being isn't it great watching a very professionalEverton team!
Ed Prytherch
57
Posted 28/08/2021 at 17:13:29
Allan was MOM for me. If he continues to play like this we will not concede many goals.
Great team effort. Rafa has them motivated.
Bogdan Kotarlic
58
Posted 28/08/2021 at 17:17:29
A good win and a good performance. I was very sceptical before the start of the season, I thought that both Benitez and the team were heading for a mid-table finish at the end of the season. But the beginning of the campaign is very promising, two wins and a draw.

It is not just that we have earned 7 points in the first three matches, it is the fact that we play well. It seems that Benitez still has got his good touch.

I just hope that the last season won't repeat, that after a good start to the season, the finish won't be very bad.

So far so good; let's keep it that way, boys, Burnley is next and I firmly believe that we will win that game.
Ernie Baywood
59
Posted 28/08/2021 at 17:17:56
I said at half time that Everton never seem to give us a relatively comfortable 2-0 win. Well there it was.
Though of course there was bad news with what looked like a thigh issue for Dominic. That's a problem for us.
Hard to pick a MOM. I didn't think anyone was exceptional. Just a fairly even performance. I'll edge it to Seamus. The guy just doesn't know when he's finished does he?
Dave Abrahams
60
Posted 28/08/2021 at 17:18:26
I've only seen the first game, highlights of the next two and I'll watch the highlights of today's game later so nothing to be be unhappy about up to now, tight on your nerves waiting for the final whistle's though,,and I don't have options on the players performances have to rely on fellow Blues for that and we've been a happy bunch up to now. Keep it up up Blues!!
Brian Williams
61
Posted 28/08/2021 at 17:20:59
Dave#60.
Dave, every player was at least good, several were very good, and several were outstanding.
A good professional, confident performance mate.

Dave Lynch
62
Posted 28/08/2021 at 17:21:27
Thats gotta be headline of the season.
Great win and performance, keep it going lads, Raffa has them playing at a different level already.
Stuart Sharp
63
Posted 28/08/2021 at 17:22:59
I thought the 2nd half performance was excellent. Some of the counter-attacks were superb – we actually look like scoring.
Allan was my MotM, but Doucouré wasn't far behind. Talk about getting the most out of the players you have.
Steve Shave
64
Posted 28/08/2021 at 17:25:11
Missed all of it unfortunately as I was on my way back with the family from our holiday in Wales. Delighted to read the positive comments, can't wait for MOTD again!!! Richy being a knob is hardly news is it? He is our knob though (for the moment anyway). Well done Rafa, keep it up and we may just learn to love you.
Andy Crooks
65
Posted 28/08/2021 at 17:27:51
I had a good feeling about this game. I rarely back Everton but thought we would win well. So backed us minus a goal. So, what a day.
Great win, I didn't see the game but Rafa has not ruined a weekend yet. Looking forward to MotD.
It really is extra special to have Boyle Sport pay for a trip to meet the Blues at the Bramley-Moore. What a day in every way!!
Darren Hind
66
Posted 28/08/2021 at 17:30:07
Well the players who are "not good enough" came up trumps again.
I think we are now seeing what they can do when they set out to win a game instead of spoiling it.
As Allans biggest critic. I am very pleased to say he was immense today. If he can keep this up I can deffo keep eating the humble pie. Happy to eat any Doucoure feels like serving up too.
I just think the players have had the straight jackets removed and now we are beginning to see what they can do.
Gray continues to look like an early candidate for signing of the season. while the much moaned about Holgate/Keane partnership made it 3 wins out of 3.
Taking the missus dancin tonight..Not sure she'll cope
Brian Williams
67
Posted 28/08/2021 at 17:30:34
Andy#65
Andy, I believe you're staying with Degsy for the BMD get together?
Word of advice: Buy some Vaseline. ;-)
Darren: Takin' the missus dancin' is something from the 40's innit?
Dale Self
68
Posted 28/08/2021 at 17:32:06
Get those Blue Suede Shoes out, Darren... Consummate Predation! Nuff said.
John Boon
69
Posted 28/08/2021 at 17:32:35
Amazing that some posters Ciaron (31) and Alan(32) have decided after fifteen minutes that Everton are basically useless. Do you two "Negativos" sit next to each other. Try a little patience and just don't make any more reports until the game is over.
This was a finely managed game that took time to develop. It was well worth watching and certainly does not need fellow Evertonians deriding the team before the game has hardly started. One of you even suggested that Allan should be subbed for Gomes after ten minutes.On day's like this when every player puts in an honest shift we should just "Smile and Enjoy".
Andy Crooks
70
Posted 28/08/2021 at 17:34:09
Brian, it was the first item in my airport toiletries bag.
Martin Mason
71
Posted 28/08/2021 at 17:36:02
Excellent positive headline, Michael. I've been in Brighton sailing all day and didn't see any of the game but the positive comments give me a very good feeling that it was a good performance.
Brian Williams
72
Posted 28/08/2021 at 17:38:57
Andy#70.
I don't even wanna think what the second was mate.
Alan J Thompson
73
Posted 28/08/2021 at 17:41:03
John(#69); Take your own advice and get your facts right. It was my take on the first half and if you think that was sparkling football from Everton in that half then we disagree on what makes good football. If anyone is negative it is you as you don't put forward any thoughts of your own on the first half or the game overall just what you incorrectly think is wrong with what others see.
Obviously you sit on your own!
Brent Stephens
74
Posted 28/08/2021 at 17:43:06
Another good game from Gray. What a bargain addition he might turn out to be for this season!
Peter Mills
75
Posted 28/08/2021 at 17:44:38
This was a very good performance. I'm surprised by some of the comments about the first half, as we were competent and scored an excellent goal.
We dominated the 2nd half with a very energetic and skilful display. Moss was not fooled for the penalty, it was a cert. and I was really pleased to see Townsend and Seamus telling Richarlison to go away.
Some really good stuff was played today.
Darren Hind
76
Posted 28/08/2021 at 17:47:28
probably Brian.
It's a 60th birthday party. More arthritic hip than torn Hammy
Jim Potter
77
Posted 28/08/2021 at 17:48:12
Seems a pretty good manager to me.
Graham Mockford
78
Posted 28/08/2021 at 17:48:27
I actually don't mind that Richarlison is a nark, sure he was out of order today but no harm done.
At least he seems to give a fuck unlike our other South American 'superstar'
Brian Williams
79
Posted 28/08/2021 at 17:52:11
Darren #76.
Enjoy mate. Just don't let the missus suspect that the main reason for yer good mood is the result today. ;-)
James Flynn
80
Posted 28/08/2021 at 17:53:17
Great win. Better team away + clean sheet.
Allan was fantastic.
Don't know what was on with Richarlison for that penalty. Kept right on working hard, though. Moody fucker. Petulant too. Still love him.
Really notice the difference when the team is run by a professional manager.
Burnley at Goodison in 15 days. Can't wait.
Dave Evans
81
Posted 28/08/2021 at 17:59:29
There were elements of our play today that I haven't seen us doing in years.
We need additions but some of our players just needed coaching right. Sell Holgate? Nah.

Andy Crooks
82
Posted 28/08/2021 at 18:02:59
Brian@72, I would tell you, but it's a surprise. Darren, I guess you will dance like Fred Astaire on speed!! I think you are a bit like me in the lack of grey areas. Have a great night.
Raymond Fox
83
Posted 28/08/2021 at 18:03:38
Pre-match, I thought we would find it tough and predicted it looked like a draw to me.
Very happy to be completely wrong, but at least I've been pro Benitez from the start.
Jay Harris
84
Posted 28/08/2021 at 18:06:19
I was really critical of our performance against Hull but today was almost perfection from the whole team.
Even at 0-0, the performance was excellent against a very good team.
Bogdan Kotarlic
85
Posted 28/08/2021 at 18:07:07
A good win and a good performance. I was very sceptical before the start of the season, I thought that both Benitez and the team were heading for a mid-table finish at the end of the season. But the beginning of the campaign is very promising, two wins and a draw.
It is not just that we have earned seven points in the first three matches, it is the fact that we play well. It seems that Benitez still has got his good touch.
I just hope that the last season won`t repeat, i.e. that after a good start to the season the finish won`t be very bad.
So far so good, let`s keep it that way, boys, Burnley is next and I firmly believe that we will win that game.
Ciarán McGlone
86
Posted 28/08/2021 at 18:09:53
"Amazing that some posters Ciaron (31) and Alan(32) have decided after fifteen minutes that Everton are basically useless. Do you two "Negativos" sit next to each other. Try a little patience and just don't make any more reports until the game is over."
That's me told.

Barry Rathbone
87
Posted 28/08/2021 at 18:11:20
"Team James", "Team Kean", "Team Richarlison" – bin the fuckers so "Team Everton" can evolve.
Hopefully big Dunc got a grip of dopey arse Richarlison before they got on the bus and slapped him about, the fella is an absolute tool.
Personally I hope the PSG rumours are true (hard to believe they're interested in the fall-over merchant) so the monies can be put toward players tuned in to the team ethic, like Gray and Townsend.
Dopey arse aside, well done, Beni and the Blues
Paul Birmingham
88
Posted 28/08/2021 at 18:13:43
Happy away day on the South coast and a very well-earned victory today where the squad put in a very good shift.
Well done to Rafa for getting a very good tune out of this squad. Courage, belief and determination, and team spirit, and some excellent football today by Everton.
Long may it last.
Graham Mockford
89
Posted 28/08/2021 at 18:18:55
Barry 87
Struggling to see how Richarlison is compared to James and Kean. He has been one of our best players for three seasons, hardly missed a game.
Andrew Keatley
90
Posted 28/08/2021 at 18:21:48
Richarlison trying to take the penalty sounds problematic. Maybe he suspects this might have been his last game for Everton and wanted to end with a goal.
Didn't catch the game today, but am really looking forward to the highlights. Great start from Rafa and the players.
Phillip Warrington
91
Posted 28/08/2021 at 18:25:00
I was impressed by Rafa's post-match interview.
Graham Mockford
92
Posted 28/08/2021 at 18:29:38
Ciaran @86
To be fair, your post wasn't one of the hottest takes.
Ciarán McGlone
93
Posted 28/08/2021 at 18:37:23
I thought it was a fairly poor first half. Shoot me.
Barry Rathbone
94
Posted 28/08/2021 at 18:40:30
Graham Mockford @89,
Given the dross of our last 3 seasons, mainly due to playing like a gang of individual misfits rather than a "team", Richarlison as "the best" is damning him with faint praise.
Quite happy to get shut and get players interested in the team, as I've mentioned.
Graham Mockford
95
Posted 28/08/2021 at 18:44:44
Barry,
Seriously, I don't get it. Sure he's a nark and he does go down like a cheap whore, but the lad has genuine quality and always tries his nuts off.
John Boon
96
Posted 28/08/2021 at 18:45:01
Re Alan (32) and (73).
(1)"Up to that point, it was a poor game between two poor sides" – Your description and the reason I consider it a negative comment.
(2) If you want me to comment on the whole game, please try to read. I said it was a well-managed game. Also, I did not think we played badly in the first half.
(3) "With this Manager" – your quote. I personally think we are doing quite well with "this manager".
(4) I watched the game with six Evertonians – none of whom would have had the time or inclination to make negative comments after 15 minutes. There was much to be positive about.
Derek Taylor
97
Posted 28/08/2021 at 18:51:59
Thinking back to last season, Ancelotti's magic lasted for just the first four games. It will be interesting to see if Benitez can manage to ensure the same spirit continues beyond the forthcoming International break and into the autumn, at least.
After all, at least half of today's team were here and turned into dogshit by season's end. Can the Spaniard keep up the motivation? We can only hope... but don't get too carried away. Again.
Gerry Quinn
98
Posted 28/08/2021 at 18:53:08
Lighthearted - talking of Seagulls... went to Aberdeen Hospital for my CT Scan the other day. When finished I went to M&S and bought a Sausage Roll/Cake for my journey back to Turriff (35 miles by Bus – free of charge being a pensioner). I walked to the Bus Stop, put my food and tablet/glasses on the wall and leaned into the bus stop to see how long I would have to wait on the teletext. What next – a feckin shitehawk grabbed my Sausage Roll and ran up the slope with it starting a fight amongst 6 of them!!!!! Feckin hate shitehawks... shoulda known better, eh?
Andy Crooks
99
Posted 28/08/2021 at 18:55:09
Barry @ 87, Graham@ 89.
Richarlison is the biggest asset we have had since Rooney and Lineker. We have a £100M player who is not, at least I don't think so, moaning for a move. He works hard enough not to be considered a luxury player. This is as close to gold as we have. So, he annoys us by some of his antics. But he is our annoying fucker.
Consider our opponent's team talks for the last while: "Watch Gylfi, he's dynamite; Gomes can hurt us today; Thank fuck Delph is injured."
He is the only player we have who matters. We should enjoy him.

Gerry Quinn
100
Posted 28/08/2021 at 18:57:39
Andy, how can you enjoy a player that dives and bloody sulks like he does? I do admire his play, but, boy, does he fucking annoy the shit out of me with his antics...
School of Science? Not!
Jay Harris
101
Posted 28/08/2021 at 18:57:49
I know Richarlison frustrates some people with his antics but in terms of work rate will to win and goals created and scored we would find him a big loss.
Plus with Calvert-Lewin out and Kean gone, who do we have that can lead the line.
Alan J Thompson
102
Posted 28/08/2021 at 19:04:25
John (#95);
Have a look at the time it was posted. Idiot, half time or do you think they play 15 minute halves? And you think that was good football in the first half or did you and your six mates sit there in silence waiting for the end of the game before saying anything?
Of course there was something to be positive about read the last line of my half time not 1/6th time comment and then go on to my overall view of the game posted after the game was over, not after 15 minutes.
And why do you think "this manager" doesn't play James, because he is "world class" or doesn't run around like a headless chicken or did you think the same about Alex Young?
Don't try to justify yourself by taking things out of context, if you think that was a great display of football in the first half, then you are probably in a small group of seven who kept it to themselves until the game was over.
Ajay Gopal
103
Posted 28/08/2021 at 19:06:58
Terrific performance and result. Well done boys, and Rafa!
Everyone played well, including Richarlison! Did anyone notice that he got mugged a couple of times by the superb Bissouma early in the game, and then Richarlison put a sly foot in, and Bissouma was not the same for the rest of the game! Not that I condone that sort of stuff, and I do hope that Bissouma is fine, but we have had those kind of snarky things done to us and we have suffered.
Player ratings (everyone gets a 8, BTW):
Calvert-Lewin – was quiet and missed a gilt-edged opportunity, but put away the penalty emphatically, in spite of the distraction around him. His injury may actually be a blessing in disguise as it probably means that he won't be able to play for England and will get the 2 weeks to recover.
Richarlison – what was he thinking? Like a petulant child on the playground... silly boy.
Townsend – my MotM, he works so tirelessly, and you can see the protection he offers to Coleman, allowing Seamus to bomb forward like the days of old. He produced a world class save from their goalkeeper, it was a superb strike.
Gray – enough has been said about him. Keep it going, lad!
Allan – Darren, respect to you for admitting you were wrong about Allan. He was terrific today and he grew into the game.
Doucouré – some poor decisions to shoot when he would have been better advised to pass it to a better-placed team mate, but the guy is an absolute beast! Fantastic athlete and gets us on the front foot.
Digne – nothing spectacular, he did not find his crossing range today. But he marshalled that left side pretty well.
Coleman – I have been calling for his replacement, but that was a performance that rolled back the years.
Holgate and Keane – proved their critics wrong with a very solid and composed performance. I don't think their forwards had a single shot on goal all game and they had 3 strikers for most of the 2nd half. Hope the two of them can settle down and cut out the mistakes. Really pleased for them to get a clean sheet.
Pickford – his kicking was pretty good today and he did his work calmly, which radiated out to the rest of the team.
Iwobi – he is turning out to be a great impact substitute for Everton, hope he can hit his stride and make me (and many others) eat humble pie.
Gomes – pretty decent performance. He is a big athletic fellow. Hopefully, Rafa can get the best out of him; I would certainly keep him at the club.
Slightly concerned about the absence of Davies and Godfrey. Godfrey – I can believe he is still recovering from Covid. But Davies, I worry that Rafa is trying to offload him, which would be a huge mistake, IMO.
Sorry for the long post, but I just feel so satisfied today. Looking forward to the end of the transfer window and what that might throw up for us.

Graham Mockford
104
Posted 28/08/2021 at 19:09:10
Alan @102,
He doesn't play him because he is neither world class and also doesn't run around a lot.
Barry Rathbone
105
Posted 28/08/2021 at 19:10:19
Graham @95,
You miss the point if (and it's a big "if" considering last season's displays) he is trying his nuts off, it looks to be more for himself than Everton. Today's antics coupled to his insistence of playing in the Olympics being prima facie evidence.
Andy Crooks @99,
Richarlison being our best asset is just another way of saying we really are and were shite. Man City fans used to eulogise about Shaun Goater till they got real footballers in. I'd happily bin him tomorrow; he's in the same bracket as James and Kean.
Graham Mockford
106
Posted 28/08/2021 at 19:12:35
Barry,
He's trying his nuts off for himself? Well, that's an interesting view on a fella playing in a team game.
Mike Gaynes
107
Posted 28/08/2021 at 19:16:37
Gerry #100, I'm with Andy and Graham.
Even with what Ajay accurately describes as his childishness, the guy is in some ways the heart and soul of the club at this point. You can't help but admire his passion, his relentless effort, his knack for big goals.
That doesn't mean he can't, as you say, aggravate the living shit out of us once in awhile.
But he's worth putting up with. Without him, we'd be a colorless, anonymous team.
Alan J Thompson
108
Posted 28/08/2021 at 19:16:55
Graham (#104);
You might be right about how this manager sees James's abilities but there does seem to be quite a lot around who would disagree with him, including this non-manager, albeit one with some timekeeping abilities.
Barry Rathbone
109
Posted 28/08/2021 at 19:19:00
Graham @106,
Your logic dictates he was causing upset today and popping off to the Olympics for the good of Everton.
For "interesting" substitute "barely rational".
Ray Smith
110
Posted 28/08/2021 at 19:20:55
Surrounded by Brighton fans today. Son-in-law bought me a ticket.
The first 15 mins had 0-0 written all over it. Every time Brighton managed to come forward, they either went sideways or backwards (reminded me of the Martinez era).
People around me cursing and swearing, Potter doesn't have a Plan B. I kept quiet. Everton took a grip of the game and Brighton were like rabbits in headlights. We could have had at least 4 but for MotM; Sanchez their goalkeeper.
Richarlison needs to grow up, he's like a spoilt child, and IMO contributed very little. His spat over the penalty made him look a total prat. I think but not sure, that Calvert-Lewin aggravated his toe injury when he blasted the penalty into the net, despite the keeper going the right way.
Iwobi was a revelation when he came on, several telling runs. Allan solid as ever. Seamus another captain's performance.
Keane surprised me, solid performance. Gray my MotM. Townsend solid performance.
I think we could do without Richarlison and cash in on his current valuation. He was a bit of a misnomer again today.
Good win, several disgruntled Brighton fans around me still cursing and swearing, and at the same time acknowledging several Everton players' contributions.
Robert Tressell
111
Posted 28/08/2021 at 19:26:10
Excellent result. Excellent start. New players making important contributions and some of our existing players stepping up. Brighton away is a harder game than it sounds these days.
Dan Nulty
112
Posted 28/08/2021 at 19:27:34
I've never really understood the criticism of Allan. The bloke tries his heart out every game and was playing between injuries last season after a great start before his first injury struck. Ciaran even suggesting Gomes come on for him, Gomes doesn't cover anywhere near as much ground.
Stats from today:
94% pass accuracy
49 total touches
9 attempted tackles
7 ball recoveries
6 passes into the final third
5 successful tackles
3 chances created
2 clearances
1 assist
I'd love to know the distance covered stats in every game as well. I absolutely love him.
Gray at the moment is proving me wrong. What a signing that is proving to be.
Still needs to be plenty of business done before Tuesday closes. Rafa got us playing exactly how we should be at the moment, to be fair to him.
Paul Tran
113
Posted 28/08/2021 at 19:28:42
Excellent performance. Holgate and Kean comfortable and competent. Allan and Doucouré a proper centre midfield. I thought Allan got some unfair stick last season – Ancelotti brought him back after injury too soon and he suffered for it.
Richarlison worked his socks off. again. Good to see Seamus and Andros sorting him out over that penalty nonsense. Hope he gets proper stick off coaches and players for that. And credit to Calvert-Lewin for burying the pen after the distraction.
James and Kean will be gone by Tuesday. Neither want to be here. There'll be more comings and goings, I think. Should be interesting.
Derek Taylor
114
Posted 28/08/2021 at 19:29:54
Ajay, I see Tom Davies as a near certainty to be moved out. He is low waged for a 'first team' player and will thus be easy to find a buyer at about £8M?
Newcastle, Watford and Burnley are all sniffing, I hear.
Ciarán McGlone
115
Posted 28/08/2021 at 19:31:38
Dan.. only reason I said that was that we were getting nowhere in midfield and Brighton werent attacking. Simply thought Gomes would give us more time on the ball.
Fair play to Allan though.. played further forward than usual and was faultless in the second half.
Mike Gaynes
116
Posted 28/08/2021 at 19:32:57
Those are stunning stats, Dan #112. Clearly our best all-around player so far this season in my opinion.
The cautionary note on Gray is that he has a history of not living up to his talent in the long run. Both Leicester and Leverkusen gave up on him for a reason. Let's hope he's able to remain fully committed to performing at this level. He'll be the steal deal of the year.
Colin Glassar
117
Posted 28/08/2021 at 19:40:06
Derek, that would be a good move for Tom. He doesn't have a future at Everton unless he's happy to be a squad player.
Tommy Carter
118
Posted 28/08/2021 at 19:40:41
@112 and 116.
He plays a specialist role and is a yellow card waiting to happen most games.
I think he is good at what he does but he's also quite limited within this. He does need good players around him to enhance the quality of his own distribution.
I expect a defensive specialist to be able to perform. Otherwise, what is the point in them playing?
For me, it's very much like a striker who offers little else but the specialism of putting it in the onion bag. When they do it well, they are worth their place.
He is good, but no more than that. Put it this way: he is not anywhere near as good as Gareth Barry was in the role for us. And we signed Barry aged 32.
Mal van Schaick
119
Posted 28/08/2021 at 19:46:55
The pundits were against us on this game, and we denied their opinions. Well done, Rafa and the lads, great start to the season. Maybe a few ins and outs and let's press on, keep our confidence and team spirit and stay in the Top 6 as long as we can.
Graham Mockford
120
Posted 28/08/2021 at 19:47:34
Barry,
He is an international athlete who has a chance of competing at the Olympics. Proper knobhead.
Brent Stephens
121
Posted 28/08/2021 at 19:51:50
Tommy, are you talking about Allan? I don't think his disciplinary record is bad at all.
John Raftery
122
Posted 28/08/2021 at 20:00:48
We have not seen a more complete away performance than this for some years. The team made Brighton, who came into this match full of confidence, look very ordinary.
Pickford kept his concentration to deal with the few moments of anxiety; Seamus and his defenders were focused and decisive; the midfield duo dictated the ebb and flow of our play; and the forwards offered a constant threat to increasingly desperate opponents.
Having not one or two but four attackers with pace to create problems for the opposition is a new and exciting development for those of us accustomed to watching slow, pedestrian play over the last 5 years.
My Man of the Match was Townsend, who led Veltman a merry dance, provided excellent cover in front of Seamus, and worked his socks off.
Mike Gaynes
123
Posted 28/08/2021 at 20:01:20
#118:
"...a yellow card waiting to happen most games."
Malarkey.
For his career, Allan has 65 yellows in 420 games. For us, 7 in 29. One every four games. For a defensive midfielder who makes as many tackles as he does, that's an exemplary record.
And as for him being limited, I guess you didn't see those three superb passes today. He set up both goals and a great chance for Calvert-Lewin. And he didn't miss a pass all day.
Barry Rathbone
124
Posted 28/08/2021 at 20:01:25
Graham @120
A sure way of confirming you have no rational argument against points raised is to resort to personal insults – which is a real puzzle as you wouldn't do it face to face because I'd pop your nose!
Bill Gall
125
Posted 28/08/2021 at 20:01:30
Tommy,
I believe most defensive midfielders are a yellow card waiting to happen; it's the nature of the position. Good defensive players can avoid yellow cards with positional sense and timing, and Allan had the reputation of being a good defensive player.
This is his second season in the Premier League with a new manager who seems to be changing his role in the team to bring the ball out of defense quicker, where the last manager wanted him to just defend.
This was a good win away from home at a ground we have not won at for years. Congratulations to the players and manager for playing to the tactics they must have practiced at. Not often you see Everton defending in a high line and forcing Brighton back.
Mike Gaynes
126
Posted 28/08/2021 at 20:09:45
John #122, I read an article when we first went after Townsend that ranked him as the second-most efficient defender among all forwards in Europe -- considering tackles, recoveries and interceptions. We saw it today as he repeatedly hustled back to harass Brighton's attackers and win some crucial tackles.
With Townsend on one side and Richarlison (our best tackler at times during the past two seasons) on the other, we're getting tremendous defensive contributions from our attackers.
Now if only those two can start making better decisions on the ball....
Graham Mockford
127
Posted 28/08/2021 at 20:10:04
Barry,
I wasn't calling you a knobhead. If you reread it, you will probably work out it was a sarcastic comment about Richarlison being a knobhead for wanting to represent his country at the Olympics.
But hey ho and all that...
Colin Malone
128
Posted 28/08/2021 at 20:11:01
Allan played well. But my Man of the Match was Rafa Benitez.
Mike Dolan
129
Posted 28/08/2021 at 20:20:14
You just gotta give Richarlison some love for running off with the ball so he could take the penalty. The guy just wants to score a goal, that's all.
I have to say, it just amazes me the difference in our play this season from the last recent seasons. You can see the players are really at a different level of fitness.
Just look at the closing 10 minutes or so, Andre Gomes – who looks a lot leaner now – was silky and confident for the first time since that dreadful injury. Alex Iwobi is finding little pockets and then turning defenders inside-out. Gray and Townsend are beyond expectations.
ToffeeWeb is trending positive again… In the land of the Blues, Raffa Rules!
John Raftery
130
Posted 28/08/2021 at 20:22:10
Mike (126),
That's new information for me, thanks. I have always liked his party piece, cutting in from the right flank and unleashing a shot with his left peg.
I had not fully appreciated the contribution he makes around the rest of the pitch. Let's hope he continues in this vein. If he does, he will be one of our best ever 'free' transfers. Certainly the away fans today were fully appreciative of his effort, singing his name after the final whistle.
Barry Rathbone
131
Posted 28/08/2021 at 20:29:52
Graham @127
Sarcasm needs grammatical excellence to stand even a chance of working in text so let's just say you missed the target on that one – "Hey ho", indeed.
To your attempted point: You have to ask why every other international athlete who is a pro footballer didn't play in the Olympics. Reports I've read, it was a bone of contention with other clubs as it was here, yet Richarlison went and they didn't!!
Your attempt at sarcastic humour via he's a "proper knobhead" invites the old adage "many a true word said in jest".
Get shut of the overrated self-centred prick, I say.
John Raftery
132
Posted 28/08/2021 at 20:32:48
A word for Benitez. Not since the days of David Moyes have we had a manager so animated in the technical area.
Rafa was constantly shouting messages and signalling to individuals as he has done in every game so far. If any player had been tempted to drift into complacency, especially in respect of their positional play, they would very quickly have found the manager on their case.
As one of a small minority who thought he was the best qualified of all the realistic candidates, I am relieved, pleased even, that the season has started so well.
The manager will recognise that progress is dependent on key players remaining fit and in form. He will face the same issues as his predecessors if key players become unavailable.
Graham Mockford
133
Posted 28/08/2021 at 20:37:28
Well Barry I'm sure you wouldn't say that to my face.
Maybe you should be criticising Calvert-Lewin or Jordan for playing at the Euros – all about them, I reckon.
Obviously you don't like him, but I suspect you are in a minority.
As for grammatical excellence, if the cap fits ...
Barry Rathbone
134
Posted 28/08/2021 at 20:43:19
Graham @133,
I would say every word of that to your face, as there is nothing for you to take personal umbrage about.
As for being in a minority, that is pure supposition but, even if true, is not always a bad thing.
Graham Mockford
135
Posted 28/08/2021 at 20:49:54
Barry,
He went to the Olympics with the blessing of the club; he wouldn't have been able to go otherwise. Btw, Brazil had 10 other overseas players including two other Premier League players.
He was the tournament top scorer, won a gold medal, and came straight back and has played every game with his normal work rate.
But you don't like him so there's always that.
Mike Gaynes
136
Posted 28/08/2021 at 20:53:46
Barry #131, Richarlison had every right to ask Everton to let him go to the Olympics and represent his country.
The club had every right to say No. They chose to say Yes.
Your issue is with the club's decision, not with the player "popping off to the Olympics" as any player with national pride would want to do.
And for your enlightenment, "every other international athlete who is a pro footballer didn't play in the Olympics" because most of them weren't eligible or invited. The Olympics is a U-23 competition (this year U-24 because of the delay) with only three additional overage players permitted on each team.
Ian Riley
137
Posted 28/08/2021 at 21:11:39
My prediction of Top 7 is looking good.
Early days but the work rate and play is very promising! Rafa wants players with commitment to the club and team. All the best to those leaving. Not spending hundreds of millions as previous years, just may be work rate and organisation will win the day.
Also looking at Rafa on the touchline, no player escapes his gaze or voice! It's refreshing and a real shame an international break has arrived!
Brian Williams
138
Posted 28/08/2021 at 21:17:21
Mike @107.
Even with what Ajay accurately describes as his childishness, the guy is in some ways the heart and soul of the club at this point. 
Amen to that. The lad is outstanding. He may not conform to the "norm" or be the well-behaved automaton some would have. If you can't see the skills this lad possesses, then that's down to you.
If you can't see past the penalty to-do, then that's down to you too. He did behave like a tool but hands up on here who hasn't?
Now hands up anyone with the talent, past or present, talent that's regularly shown and used to help us.
The lads a gem... knobhead or not, an absolute gem.
Barry Rathbone
139
Posted 28/08/2021 at 21:27:18
Graham @135,
I imagine the club caved in to his request because of not wanting further uproar by upsetting our most valuable asset (h/t Andy Crooks) amidst the managerial change. I don't know that as fact but, given these very pages and those of other forums were aghast at the idea of no rest before a coming season, it doesn't seem too much of a stretch. What he achieved at the Olympic Games were personal objectives of some interest to Brazilians but of no real consequence to Everton.
Mike Gaynes @136
For your enlightenment - no-one is disputing his right to ask; the issue is whether going to the Olympic Games suited himself rather than Everton.
Graham Mockford
140
Posted 28/08/2021 at 21:39:42
Barry
Nope, Rafa is on record as supporting the decision. But I'm glad you admit he's our most valuable asset.
And again, who did it suit when Calvert-Lewin and Pickford went to the Euros? Themselves or Everton?
Dennis Stevens
141
Posted 28/08/2021 at 21:42:38
Barry #139.
That's possible. However, I'm inclined to give the club credit for a good piece of man management. I'd have thought that the recent announcement that no players would be released for International matches in Red List countries will have come as no surprise to the club. Therefore, I suspect that they felt it was worth releasing Richarlison for his International jaunts over the Summer in anticipation of him not being able to take part in those activities once the season had started.
Alternatively, perhaps the Board have plans to sell him this window and so he'll no longer be of concern to the club.
Like you, I also don't know any of this as fact, but there are a number of plausible scenarios that could apply to the situation.
Matthew Williams
142
Posted 28/08/2021 at 21:49:46
Having just left hospital today, just hearing the final score made me very emotional. So proud of the lads today and reading the positive posts has really made my day.
To all at my beloved club, take a bow and thank you!
Jason Li
143
Posted 28/08/2021 at 21:50:26
Gray looks more Ronaldo than Ronaldo.
Rapid pace, quick feet, finish with both left and right and through the laces too. Well done whoever at the club recruited him.
Best Moneyball signing of the window.
Jerome Shields
144
Posted 28/08/2021 at 21:50:38
This was one of the best Everton performances I have seen for a long time. Everton really looked solid and all the players knew what their roles were and were very aware. What's more, I can see signs that this side can improve more.
Don't know what Richarlison was at regarding the penalty and it was reported he had a bit of an attitude at the end of the game.
Barry Rathbone
145
Posted 28/08/2021 at 21:59:54
Graham @140,
As explained earlier, the "asset" thing is just a commentary on how shit we were (are?) and not a badge of honour. But it helps explain the desperation to excuse his inconsistent form and self-centred antics rather than dig him out as per lesser players putting themselves above the club. Did you really think when the decision was made, Benitez was going to say "What a heap of shit"?
The Euros are part of pro footballs international calendar; Richarlison was in the recent South America equivalent without issue. Not sure you quite understand the difference.
Tommy Carter
146
Posted 28/08/2021 at 22:01:47
@ Mike, Bill and Brent.
I am not suggesting Allan Marques is a poor player. Far from it. But I don't think a defensive specialist should have too much of a problem against Brighton.
His influence for us in the bigger games remains a question mark for me. I've seen him be good. But I've never seen him be outstanding. Like Gana Gueye and Gareth Barry in the last 10 years. Or even Lee Carsley before that. Outstanding for a dozen games stretch or longer.
He's decent. But, if we could recoup the fee we paid for him before the end of August, I'd be quite content with that.
Dale Self
147
Posted 28/08/2021 at 22:02:52
Hey Matthew, I and I'm sure the rest of us hope you feel better and heal well. We need you for Burnley man! UTFT!!!!!!!
Ian Burns
148
Posted 28/08/2021 at 22:03:15
Matthew - 142 - not sure what your situation is/was with regards to your hospitalisation but look after yourself and wishing nothing but the best.
Great result today because, when I saw Keane and Holgate together, I feared the worst but they more than played their part in a comparatively comfortable win and performance.
Graham Mockford
149
Posted 28/08/2021 at 22:15:24
Barry,
Our most valuable player – but that doesn't count because we are shit. Must be fun round your place.
Brent Stephens
150
Posted 28/08/2021 at 22:15:53
Tommy, I was just addressing the point about Allan's liability to attract a card but I think your point about the importance of the type and level of opposition is a reasonable one.
Lev Vellene
151
Posted 28/08/2021 at 22:16:49
Is it possible to be not-heartbroken when reading the Norwegian newspapers telling about how awful it is for Chelsea not to allow LFC to win? Ahwhahaha! Sorry... (I'm a Norwegian...) ;D
Lewis Barclay
152
Posted 28/08/2021 at 22:19:05
Just watched Benitez's interview on the BBC.
I hated him signing.
Probably the best interview I've heard from a manager post-match since Moyes was in charge.
Not hoping for anything.
🤫
Barry Rathbone
153
Posted 28/08/2021 at 22:25:50
Graham @149,
"but that doesn't count"
Not what I said.
Explaining context does not mean the above unless you think everything has been peaches and cream these last years and are about to claim we have not been shite.
Can't wait for this one.
Lev Vellene
154
Posted 28/08/2021 at 22:34:53
Lewis #152,
I think I voted for the second-worst reaction to his appointment on TW! I've slowly come around to thinking Benitez is a professional football-addict, and not a fan of past glories or failures. So I now think the future is looking not-gloomy (...)! Hey, I see that as a positive! ;D
Graham Mockford
155
Posted 28/08/2021 at 22:35:56
Barry,
Again nope, the last 30 years have been pretty shite on the whole. But we've still had some decent players and Richarlison is one of them.
And there is a reason that, alongside Dom, he's our most valuable asset. He's a good player with years ahead of him.
Allen Rodgers
156
Posted 28/08/2021 at 22:37:09
Lev @151,
In another blow to the RS I'm astonished their game v Chelsea isn't first on MotD!!
Barry Rathbone
157
Posted 28/08/2021 at 22:44:53
Graham @155,
"Again nope, the last 30 years have been pretty shite on the whole"
How intriguing.
You say "nope" (as in disagree) then agree we've been shite.
Shall we leave this unusual accord there?
Rob Hooton
158
Posted 28/08/2021 at 22:49:14
Very pleased with the performance and win. I personally think Richarlison is a cracking player and would rather have him in our team than play against him. He works his socks off and, despite his annoying histrionics, is generally a team player.
After my initial Benitez reservations, I am fast becoming a fan; it is clear he is still very passionate and has not lost any desire to improve and do his job well. Feels like it has been a while since we had a manager like him and I hope it all works out well but who knows!
Si Cooper
159
Posted 28/08/2021 at 22:55:20
Things going well so far. Not going to get too excited considering the opposition; seem to remember we 'schooled' Spurs in the opener last season and had a fair start up until the derby, after which things stuttered along.
Still, incomers performing well so far and everyone who plays appears up for it.
Godfrey recuperating from Covid-19 and Gbamin with a dental abscess (seems bizarre for someone who must get top-notch medical monitoring / advice)? Be much happier when both are getting regular game time.
Think it would be ludicrous to let Richarlison go now but can see something being lined up for January if Mbappé's move is finalised.
Graham Mockford
160
Posted 28/08/2021 at 22:58:26
Barry,
Just saying we've not been any good is not an argument that a player is no good. We've won one trophy in 34 years. Still had plenty of decent players in that time. Richarlison is one of them.
Jeff Armstrong
161
Posted 28/08/2021 at 23:02:47
I think Benitez is enjoying this job. Newcastle was Easy Street: one-team city, no local rivals to worry about. China... easy money, who cared if you lost 10 games out of 12?
Tonight, he is at home, in his adopted city, ahead of his previous employer, gaining Kudos among his current fan base; he is revitalised... long may it continue, for him, and for us.
I wasn't impressed by his appointment but I'm impressed by his enthusiasm on the line – so much more than the eyebrow-raising statue from last season.
Tommy Carter
162
Posted 28/08/2021 at 23:16:21
Brent @150 and others.
Maybe my comment was misconstrued. He makes a lot of tackles. Yes, on this basis, I always feel that he is trying to tackle and react rather than read and intercept the play. I actually feel the latter is the requisite and desired skill set of an elite defensive midfielder.
Maybe the fact 4 of his bookings came in his first 9 games clouded my judgement.
Barry and Gana were better though. Massively so.
David Pearl
163
Posted 28/08/2021 at 23:56:58
Not sure our manager is doing anything that Duncan Ferguson wouldn't be doing... but whatever, who am l to complain?
Things are going as well as can be expected. A good solid team. A good solid foundation. The foundation is Allan and Doucouré. We'd better make sure that whoever comes in before the window shuts is a special player.
Barry Hesketh
164
Posted 28/08/2021 at 00:02:38
David @163,
Perhaps Benitez is intelligent enough to actually listen to what Duncan has to say and, where possible, implements those thoughts in his team. I don't think we'll ever see Duncan in the hot-seat, mainly because he's not really one to court public opinion and he may not want the media attention that comes with the territory.
We've started off better than I expected or indeed hoped, but it is early days and we'll know a lot more about the team in the weeks and months following the transfer deadline and the international break, but for now, I'm enjoying what I'm seeing and looking forward to the next match at Goodison.

Roger Helm
165
Posted 29/08/2021 at 00:04:04
Noticeable that, in his MotD roundup, Lineker said who were the Top 3 teams in the Premier League but couldn't bring himself to mention the 4th.
Ernie Baywood
166
Posted 28/08/2021 at 00:08:54
I wasn't against Benitez because I think he's a bad manager. I was against him because, the second we have a bad run, the atmosphere will be toxic. Maybe he'll never have a bad run at Everton, we'll win trophy after trophy and he'll be loved by our fans and get a statue at Bramley-Moore Dock. But more likely is that he'll have a bad run at some point and we'll want him gone.
As for Richarlison, I can't believe anyone is defending his 'passion'. That silly, selfish act could have cost us the game. You might have had to have been a penalty taker to understand the extra pressure he put on Calvert-Lewin – who, to be fair, dealt with it brilliantly.
David Pearl
167
Posted 29/08/2021 at 00:17:55
Barry, me too!
Ernie, yes Calvert-Lewin kept calm and did his job... and he isn't even fit!
Richarlison is Richarlison, as petulant as ever but always works hard. Hopefully it doesn't bite him back.
Coyb
Don Alexander
168
Posted 28/08/2021 at 00:17:58
Jeez, that's a "Pearler" Dave. Ferguson has been "coaching" us for well over a decade but only now (since Moshiri bought in) are we at last starting to look like a professionally physically-fit team. And you want to give credit?
Anyone more than a self-serving yes-man would, as a professional coach, have surely noted the blatant absence of top-notch physical fitness for years and, as a professional coach, reported it to his employee and, when it wasn't righted, he'd surely have had respect for his own professional standing as a top-notch coach and have chosen to find an ambitiously professional club in which to prosper.
Our previously bankrupt millionaire guy's main concern is only to find muppets who allow him to keep his cherished pigeons in feed, protected as he is by the muppet-chairman who looks after him.
Moving on, having watched MotD, Richarlison deserves a mega-slap for his world-wide televised totally unprofessional antics re the penalty. It shows us to the world as a club to have real weakness at its heart off the pitch – and that's wholly unprofessional too.
Barry Hesketh
169
Posted 29/08/2021 at 00:22:19
Ernie @166,
I often go out of my way to defend Richarlison, but not for today's antics. He knew the score before the game, or at least he should have done – unless he believed that today's penalty was Everton's second of the season and therefore he was next in line, when Benitez had said that if Everton is awarded two penalties in a game, Calvert-Lewin is first up and Richarlison is next.
Apparently, Richarlison has commented on social media that Baines was the senior penalty taker at Goodison when he arrived and he himself believes that he is now the senior penalty taker. I don't buy that and Richarlison should have just apologised to his fellow teammates and manager and allowed the act of petulance to be lost in the ether.
Thankfully, as you say, Dominic was calmness personified and slotted the penalty to give the team a 2-goal cushion; the ramifications if he had missed and Brighton had snatched a draw would have lasted for the whole of the international break.
John Gorham
170
Posted 29/08/2021 at 00:37:28
What was interesting today was to see who would win the tactical battle between the two managers. If the press are to be believed, Potter was in the frame to be our manager. I think Rafa won this one; poor choice by Potter to go with a back four in the second half.
It is early days but Rafa seems to not only be getting the best out of each of the players but also getting them to play to a system they believe in.

Mike Gaynes
171
Posted 29/08/2021 at 00:39:32
Barry #139, of course it suited himself -- and his country. That's obvious.
As to whether it suited Everton or the club "caved", I certainly wouldn't expect Rafa to "cave" if he genuinely didn't want Rich to go, and there's absolutely no reason to believe Richarlison would have caused disruption if denied. That's pure invention on your part.
As to the ultimate impact, that will be determined over time. To my eyes, Richarlison has returned from his international success a more confident and assertive player at the top of his game. Whether that will be overcome by exhaustion remains to be seen.
Tommy #146, if you've never seen Allan "outstanding", it's only because you had your eyes closed for 90 minutes today and you missed the "bigger games" last season, like the Goodison derby and the 1-0 win over Chelsea, because that's exactly what he was. And if you'd really sell him on Monday for what we bought him for, I think you're pretty much alone in your sentiment.
Bill Watson
172
Posted 29/08/2021 at 00:58:16
Great all-round performance and no-one had a bad game although Digne needs to sort his dead-ball delivery.
Interestingly, at the ground itself, none of the ID checks we were told would be made, were made. You just scanned your ticket and you were in. Nobody was asked for photo ID or Covid Passes.
The away end was sold out very early to fans with the highest previous away-match history. Very odd that, in the 12 rows in front of me, I counted over 100 empty seats. The rows in our section were only 10 seats wide and there were many more empty seats elsewhere.
I've long suspected many buy tickets with no intention of actually going to the game but every intention of selling them on to maintain their position in the qualifying pecking order and maybe making a few bob while they're at it.
Maybe the sell-on market was affected by Brighton stating photo ID would be required and must match the name on the ticket. Whatever the reason, I really do think Everton should look at the qualifying system because the current system is effectively preventing fans ever getting up the points ladder.
Nicholas Ryan
173
Posted 29/08/2021 at 01:32:51
Top (more or less) after 3 games; 7 goals scored and unbeaten. This new manager bloke might have a decent career if he keeps this up!
To me, the vital difference this season is that Allan and Doucouré are now playing up to the standard we expected when they were signed.
Some people on this thread lambasting Duncan Ferguson. Benitez has a reputation for being ruthless... don't you think that, if Duncan contributed nothing, he would be out of the door by now?
Derek Thomas
174
Posted 29/08/2021 at 02:02:08
The first 20 mins or so were played at whatever the opposite of 'Cup-tie Pace' is. Once we upped it a bit, it was all beyond Brighton... Pickford had a quiet day. They've had 2 easy games and will be nearer the bottom than top come May.
There was a brief 2nd-half flurry but the penalty put paid to that; we didn't coast but we kept going forward enough to run down the clock mostly in their half, which is how it should be.
My first reaction to Richarlson stealing the ball was – he wants to sign off on a goal. Immediate impressions are often right... it may not happen for various reasons... But it's firmly in the... very well might... and Richarlson knew it – hence the silliness.
Bill Gienapp
175
Posted 29/08/2021 at 02:10:27
Very good away win against a Brighton side that went into this match full of confidence. I'd previously drawn comparisons between this season and the start of Silva's tenure. Well, in Silva's third match in charge, we grabbed a 2-0 lead on the road against Bournemouth, but couldn't see it out, settling for a draw. So when we took a 2-0 lead early in the second half today, I raised an eyebrow... but thankfully a much different and very welcome result.
Like most, I wasn't particularly over the moon re: Benitez's appointment, but he does feel well-suited to this particular task, and this particular squad. I still think we might have progressed under Ancelotti with a good summer of investment but, since it appears that wasn't on the table, things probably worked out for the best.
Barry, I respectfully disagree re: Richarlison. If he only cared about himself, I don't think we'd see him putting in the defensive effort that he does, week-in & week-out. He'd only care about scoring goals, lose interest when he doesn't have the ball, track back haphazardly, and check out when the match isn't going his way. Instead, he runs through brick walls for 90 minutes. Isn't that what we want in a player? Maximum effort?
(That isn't to excuse his petulant antics re: the penalty, which I think we all agree were unacceptable, but I'm willing to move past it.)
On a side-note, Calvert-Lewin may not have a great shooting touch, but he's a superb penalty taker. Nothing cute, clever, or fancy – just step up and smash it home with confidence and authority.
Kieran Kinsella
176
Posted 29/08/2021 at 02:26:51
Bill Gienapp,
Great post. I was a little anxious at 2-0 out of habit but honestly I felt we had it won.
I was not in favor of Rafa. Early days but so far he seems like a man who's getting on with his job, mindful of expectations, and he's got us playing well and winning.
Couldn't ask for more... But, having been burned with last season's false dawn, I'm still nervous to totally buy in to Rafa yet. But he's moving in the right direction.
Kieran Kinsella
177
Posted 29/08/2021 at 02:38:04
Roger Helm @165,
Stop perpetuating the myth that Lineker snubs Everton. He's publicly dismissed this notion several times. The fact is we are probably his sixth best team of the six he played for: England obviously one; Leicester, his home team; Spurs, where he won his English trophy; Barcelona, the biggest club and two trophies; then Grampus8 because, while on the field was disastrous, off the field they spent a fortune to get his young son urgent medical treatment he couldn't get on the NHS.
Then there's Everton. As a host, MotD would be pretty fucking boring if he had to pay homage to all these teams in every episode. I'm sure he talks about Man City and Chelsea more than he'd like but that's his job and they're the best. Today, West Ham Utd are top so they get a mention: big deal. Lay off the fellow.
Mike Gaynes
178
Posted 29/08/2021 at 02:50:28
Bill #175, you always write good stuff.
Derek Knox
179
Posted 29/08/2021 at 03:00:29
All in all, a great result at a gound where we have had little success for some reason. Considering Brighton & Hove Albion were the home side, they provided very little end-result and Pickford had little to do in the first half. He was tested second half, but dealt with it safely and efficiently with a sprinkle of good fortune too. Things are looking up but I'm not getting overly carried away yet, but a win can only breed confidence.
Depending on what happens when the Transfer Window closes, we hopefully will have seen a few out, and have some more useful complimentary additions. I have to take my hat off to Rafa (even though I never wear one) as I was one of his sceptics, but thankfully he is proving me wrong, and I suspect a few others too.
There is a visibly better showing from basically the same personnel, bar Townsend and Gray, and yet we seem to have a definite game plan, and a zest and desire to win, which was sadly lacking under previous suspects. Long may it continue!
Matt Stapleton
180
Posted 29/08/2021 at 03:45:49
Two things I must give Rafa credit for:
1) – and I mentioned it on a post after the Southampton game –How refreshing it is that when we are leading we don't turn into a '10 men behind the ball' team and hope for the best; we continue to play to our strengths and commit players forward, putting the opposition on the defensive and not allowing them to throw the kitchen sink.
I appreciate it may be a different story against the big boys but right tactics for the right games, I feel. So far so good.
2) It would have been an easier option I think for Rafa to say James is our most gifted player, therefore he plays and we try and build around him, a little like Carlo did, or tried to...
But he's come in confident of what he's doing, knowing that a wrong foot forward and we were all there to chop it off. However, he's stuck to his guns and it's working; got to respect that, I think.

Paul Kernot
181
Posted 29/08/2021 at 04:10:20
I was nervous as hell when I saw Holgate and Keane were the centre-backs for today. I would disagree with the few comments above that said how well Holgate did.
I think, with the exception of Trossard, Brighton were terrible today and hence put Holgate under no pressure at all. And as for our supposed target, Maupay!!
Steve Brown
182
Posted 29/08/2021 at 04:17:08
Trying to understand the logic of claiming that Richarlison is only labelled our biggest asset because we have been shit for the last 3 years.
He is our biggest asset because he is valued at £85M-£100M, based on his performances for club and country. He works incredibly hard for the team and has been excellent since he returned from the Olympics.
He gets pissed off when he doesn't score? Good. He was petulant yesterday, but that is down to his hunger for goals which will only benefit the team. He was born with a sulky face, so let's all get over it!
The centre-backs and central midfielders have rightly got praise for their performances yesterday – Allan was excellent – but Townsend should not be ignored; he worked incredibly hard up and down the wing. What a shift he put in.
Matt @180, you are spot on. Benitez has genuinely surprised me in the last two away games by pushing the team right through the 90 minutes to push forward and remain an offensive threat.
As for "Consummate predation steals the Seagulls' chips" – that headline should be framed and put up on the wall. An absolute cracker.
Laurie Hartley
183
Posted 29/08/2021 at 04:47:23
We have got a midfield general now – I hope we can keep him fit.
Great performance and great result.
Annika Herbert
184
Posted 29/08/2021 at 06:32:07
Paul @ 181, Holgate could only play against the opposition Brighton produced. He did what he had to do and did it well.
Pointless to try and criticise a player for a decent performance by claiming the opposition were so poor!
Mick O'Malley
185
Posted 29/08/2021 at 06:32:34
Barry @134,
I'm with you. I couldn't give a shit if Richarlison went tomorrow. The way he carried on over the penalty put Calvert-Lewin under unnecessary pressure. If we get offered £85 million for him, I'd snap their hands off.
Good performance today from the boys and Rafa... COYBS!
Kevin Molloy
186
Posted 29/08/2021 at 06:45:23
I don't think Brighton were bad today. They started full of beans, pinging the ball all over, but we slowly strangled them. We made them understand that they were highly unlikely to score, and then just took over the game.
The manager we have is of the highest quality.
Laurie Hartley
187
Posted 29/08/2021 at 06:59:33
Mick # 185,
If it put Calvert-Lewin under pressure, he certainly didn't show it. He just waited for the captain and his teammates to sort it out while he had a wander round the penalty area. He is bulletproof that lad.
As for Richarlison, he never stopped trying all game and it's good to see a player "wanting it." He will be smiling when he scores against Burnley. I am tipping him for a hat-trick soon. Okay, I am biased and one-eyed... 😉
Benn Chambers
188
Posted 29/08/2021 at 07:32:17
Wow. Rafa has got the blues purring!
Loads of positives today but I thought Doucouré and specifically Allan, we're immense. Set the tone for us and everything went through them.
This is the proper Allan. I couldn't understand why he was getting played in Gueye's role when we signed him; he was nothing like that for Napoli. This is what he was like. He has an eye for a pass and was always further up the field. He's an absolute beast in this position. Doucouré was unreal as well. His energy levels are a joke.
Demarai Gray is the bargain of the summer. £1.7M??? It's shoplifting!!! What a player and exactly what we needed. His pace and directness is exactly what we were missing. He gets us up the pitch in a flash and gives the opposition something to think about.
Special mention to Andros Townsend as well. His effort levels are the absolute minimum that is required to play for Everton. Never stops running and pressing and you can tell he's loving the fact he's playing for Everton.
Also, credit where credit is due, Keane and Holgate were very good today. Didn't over-complicate things for once and just done the simple things correctly. I thinks it's well known that I don't rate either of them and I feel they're the weaker of the 4 centre-backs but today I can have no complaints. They played well as did the entire team.
Lastly, Rafa! A proper manager and a proper coach. He's like a conductor on the sidelines. His system suits the players to the ground and they're well drilled and very fit! Attacking at will and scoring plenty. Long may it continue.
I'm licking my lips at the prospect of Diaz being on the opposite side to Gray. That's a delicious pair of wingers. Fingers crossed for a forward and a right-back and I think we can say it's been a very good window.
UTFT!!
Derek Knox
189
Posted 29/08/2021 at 07:40:29
On Calvert-Lewin and the penalty, well both that he has taken, despite the obvious pressure of the situation, he has dispatched them both almost flawlessly. My only fear is they were almost carbon copies, if this is to be repeated, it won't be long before goalkeepers suss out he will play it to the keeper's right, although they would still be difficult but not impossible to save.
I'm not complaining, btw, it's just I hope he varies the execution, should we get future awards. His confidence must also be boosted, after 3 goals in 3 Premier League games. A pity about the 'confusion' with Richarlison wanting to take it, but it did have a comedy aspect to it too.
I thought Richarlison was going to either stamp his feet, or lie down in a tantrum and scream like a kid in the Supermarket, when told he wasn't getting any of the sweets that were on display by the checkouts.
David Pearl
190
Posted 29/08/2021 at 08:08:45
Cool from Calvert-Lewin, hey, Derek. Mirallas and Barkley both took penalties off Baines only to miss, so he did well. I agree that he has to vary them from now on, even though they are hard to save if he keeps hitting the corner.
I wonder how they get on off the pitch? Probably a good thing Allan was on the pitch to explain in Portuguese not to be a tit.
Stan Schofield
191
Posted 29/08/2021 at 08:43:01
Great performance by the whole team, for the full 90 minutes. Even the start was fine, just settling into it. Let's hope it can be kept up.
Re Richarlison, he's a fantastic player, including his attitude, and the occasional expression of frustration has to be placed in that wider context. Some folks talk as if he'd be easy to replace if he were sold at the moment, which of course is ridiculous.
Terry McLavey
192
Posted 29/08/2021 at 08:45:59
Anyone see MotD? Did you see Richarlison's face after Dom has scored the penalty? Still sulking, no celebration! What a prick.
I for one wouldn't mind seeing the back of you, you're a spoilt brat who can't stay on his feet.
Let's buy a striker who wants to play for us and not just take the money.
Also, anyone hear from the Rafa bashers???
Jay Evans
193
Posted 29/08/2021 at 08:53:29
Mason Holgate, anyone? Anyone?? Anyone???
Bueller?
Well played, that man.
One swallow doesn't make a summer, of course, but well played.
David Pearl
194
Posted 29/08/2021 at 08:57:45
Terry
But he's our prick...
Rafa out!
Danny O'Neill
195
Posted 29/08/2021 at 09:06:16
Kudos to Michael once more for being able to write these on the fly (so to speak). I don't know how you do it, but genuine respect.
Like everyone, I can only call it as I saw it. And when I'm in the stadium I'm worse as I tend to get wrapped up in the emotion so don't always see it like I do when I watch it on the screen.
Probably the most comfortable I've felt watching Everton in a long time. We controlled it and I never felt threatened. Good tactics or poor opposition? Probably a combination of both. Despite the plaudits, they flirted with relegation last year whereas we almost qualified for Europe. We were superior.
I thought Allan and Doucouré were great. Allan was my man of the match. The move for the first was a joy to watch. Coleman to Allan; sublime pass onto Gray and classic across the goal shot into the corner. Two passes forward; goal. Simple isn't it? Was it Allan who put the ball through to Coleman that led to the penalty?
I personally didn't have an issue with Richarlison's petulance on the penalty. A striker wanting to score a goal? Happy with that, but great captain's intervention by Seamus. And Richarlison was straight over to celebrate in the corner with his team. I was born with a frown and people always tell me to cheer up. I don't have a problem with desire and that kid has lots of it.
I wouldn't confuse his face with his commitment to play football and win. Or shall we invent another phrase to replace happy clappers? The "happy smilers"? Whether he is at Everton next week or not remains to be seen. But he is a quality and committed footballer who will be an asset to any team he plays in.
All in, a great day out. A great result and a very good performance.
Kieran; agree on Lineker. We also have to remember he only played for us for one season. He's not an Evertonian and he's also doing a job for the BBC. My only grate with him, as with many contemporary sports professionals, is when they cringingly attempt to dabble in politics via their Twitter feeds. But that's just me.
Call out for Iwobi again. He done okay. But on a light note, there was a moment in the second half when he had an Iwobi moment on the edge of the Brighton box. He seemed to be going in circles. I don't think he knew what to do. I don't think we knew what he was going to do. But fortunately neither did Brighton!!!
I too noticed a lot of empty seats around me, but then where I was, everyone stood up for the entire game.
Final note, 3 or 4 of the players came over to give their shirts to the fans at the end, led by Richarlison. The team were justifiably taking plaudits from the amazing away support who were loving their new Demarai Gray song. Benitez came as far as the half-way line. I obviously don't know, but I think he thought about it and changed his mind before walking back to the tunnel. Small steps and time will heal, I guess.
Ray Smith
196
Posted 29/08/2021 at 09:08:54
Bill @172,
I had a seat in the west stand near the away end. Before getting in my Covid pass was scanned and photo ID checked. Then e-ticket scanned to get through the turnstile. Strange that you didn't have too!
I agree with you about the empty seats, and your conclusions as to why they were empty.
In respect of the attendance yesterday, B&HA said there were 30,500-odd people there. Didn't look like that to me. My son-in-law Brighton season ticket holder said that they include the season tickets in the number, even if that person isn't there!
Danny O'Neill
197
Posted 29/08/2021 at 09:16:06
Lots of empty seats all around the ground. I think (suspect) Arsenal have been doing it for years. They regularly declare a near sell out when their are clearly empty seats everywhere.
Must be based on tickets sold versus seats occupied.
No checks in the away end. Just scan your ticket and you're in.
In honesty, same at Goodison against Southampton for me. As always with these things, stating a policy and actually policing it or enforcing it are 2 different things.
Try the London Underground right now. Despite the Mayor of London's bold claims, mask wearing is by choice, not enforced, and take-up is about 50-50.
Ernie Baywood
198
Posted 29/08/2021 at 09:18:58
Terry 192... 3 league games.
Gloating never reflects well. Especially in August. Even more so after a pretty tame first three games.
Give it time before you come out and say how right you are.
Bill Gienapp
199
Posted 29/08/2021 at 09:23:18
Mike (178) - Aw shucks
And to the Richarlison critics – you certainly don't have to love the guy, but I wouldn't be so cavalier about the prospect of losing him. Be careful what you wish for.
Danny O'Neill
200
Posted 29/08/2021 at 09:37:27
I forgot to give a call out for Pickford. Once again, and even in a game where he didn't have a lot to do, he showed his new-found maturity and command of his box as well as making a great save.
And credit to the Brighton keeper. Stood out for me. Very, very good in claiming corners and set pieces in particular.
Jeff Armstrong
201
Posted 29/08/2021 at 09:42:30
Posting full houses when seats are empty is a way of showing income for FFP rules. Man City have done it for years, especially cup games. I do not know how they get away with it because you cannot get that many "no shows" that the Empthiad does for some games.
Derek Knox
202
Posted 29/08/2021 at 09:42:51
David P @ 190, I've heard of Pigeon English, but Avian Portuguese is a new one on me. (Richarlison being called a Tit by Allan, translation from English about the penno incident.) :-)
Danny O'Neill
203
Posted 29/08/2021 at 09:50:56
But I suppose technically Jeff, they have sold the seat and therefore have generated the income, regardless of whether someone opts to take it or not?
Brian Harrison
205
Posted 29/08/2021 at 10:10:39
I know many will want to pick out Richarlison for the penalty debacle, but he gives so much to this team that goes unnoticed. I can't think of a forward who has worked as tirelessly as Richarlison, always chases back to help defenders and puts pressure on the opposition backline. Yesterday, Bissouma got into Richarlison from the off but Richarlison didn't back away and actively chased and harried Bissouma throughout the game.
He is a constant threat going forward and has been since he arrived at the club, for those who chide him for being only interested in himself cannot be wider of the mark. Yes, he probably thinks he hasn't done his job if he hasn't scored and what a great attitude to have.
Another great display from Allan both defensively and offensively – surely our next captain when Seamus hands over the armband. He was responsible in no small way to both goals his pass to Seamus was inch-perfect and made it impossible for the defender.
A word for Holgate and Keane who have both come under fire of late because of their mistakes, but hats off to both they were solid in everything they had to do.
Doucouré is settling in to his new role in breaking forward more, both he and Allan look a decent pairing in midfield – something we haven't had for years.
Christy Ring
206
Posted 29/08/2021 at 10:13:36
I have to credit Rafa, he's a superb coach and we look a lot more balanced with the wide players, but the big difference for me is that the players look a lot fitter and full of energy for the full 90 minutes.
Martin Nicholls
207
Posted 29/08/2021 at 10:36:51
Bill Watson #172,
I very much doubt anyone would pay £30 for a ticket they had no use for! As for selling them on, I personally do this on occasion if for some reason I cannot make a particular match – never for profit though!
Having built up maximum away credits over the years, and at significant expense, I have no intention of giving up my position now, much as that may annoy some. Similarly, I would not surrender my season ticket.
For those who are looking to get on the ladder, it is a tedious process but can be done. Just 7 years ago, I had no away credits and saw no way of getting on the ladder, so went to a meeting with an official at Goodison Park to voice my concerns.
Prior to that meeting, he had produced a list of all our away games for the previous season, highlighting those that had not sold out. Amongst these were both Old Trafford and The Etihad (large grounds that we get significant numbers for). Those type of games (and home FA Cup and Carabao Cup games) are the first rungs on the ladder – they enable you to eventually reach the top.
Always remember that those with maximum away credits achieved that position by attending games that others had no interest in!
Mark Murphy
208
Posted 29/08/2021 at 10:45:18
I was at the game and the contrast in what's in this thread and the actual day is like chalk and cheese.
In the pub pre-match, all was positivity and good cheer. At the match, the Blues fans were happy and confident and we knew we would win. There was no animosity to any of the players and the performance on the pitch was much much better than last season – we pass forward now, not sideways and back. The running on and off the ball is sharper and fitness has noticeably improved.
The party at the bar at half-time was joyous and there was no talk of "a poor half that" nature. In the second half, we looked so comfortable we just knew we would win and the home crowd knew it too.
The only negativity from the away end was to show disapproval to Richarlison for his antics at the penalty but that was soon forgiven. In conclusion, a great day out and lovely to see Everton in control of what could have been a stumbling block.
Much more preferable to following the game on here where the negativity even before a ball has been kicked would be laughable if it wasn't so predictable. UTFT
Steavey Buckley
209
Posted 29/08/2021 at 10:46:09
"Demarai Gray says the intensity, structure and detail of Rafa Benitez's training sessions have helped to inspire Everton's impressive start to the season."
George Cumiskey
210
Posted 29/08/2021 at 10:46:51
Not many people mentioning how well Seamus played yesterday; only Allan and Doucouré were slightly ahead in my opinion.
Steve Brown
211
Posted 29/08/2021 at 10:53:44
Terry @ 192, why should Richarlison stay on his feet when every other forward/wide man in the Premier League goes down under the slightest touch?
As far as I can tell, your criticism and that of others is mainly based on the look on his face! So if he smiled and played shite you'd like him more?
He's played 122 games for us and scored 43 goals. There has been no indication from the player that he doesn't want to play for us and he always works his arse off when he does.
Steavey Buckley
212
Posted 29/08/2021 at 10:57:01
"Everton striker Dominic Calvert-Lewin is an injury doubt for England next week after playing with a broken toe at the start of this season." DT.
Fran Mitchell
213
Posted 29/08/2021 at 11:06:33
Ricarlison may have a face on him, and it wasn't right what he did, but we can take heart that he did it cause he wanted so desperately to score.
He gives a crap, and he never stopped running, pulling defenders out of position, and being a general nuisance all game.
He's the only player I've seen who wears an Everton shirt when he's just playing some pagode (Brazilian music) in his back garden. He's a player who, when he visited his family, all the little kids were running about in Everton shirts.
He genuinely seems to care, and long may he continue an Everton player.
If we get Diaz, then in him, Richarlison, Calvert-Lewin and Gray we have pace, skill, and goals. In no way do I want us to remove Richarlison from that.
And he goes down easily, like everyone does... Grealish, Salah, Mané, Sterling – it's what you do because, most of the time, it means getting free-kicks. Football is a tactical game.
Hopefully Rafa can help take Richarlsion to the next level, like he has done before.
Danny O'Neill
214
Posted 29/08/2021 at 11:09:28
Yes, George, Seamus played very well and showed he still has enough in the tank as well as his leadership qualities.
I'd still like backup so we can rest him and use him accordingly.
Gary Smith
215
Posted 29/08/2021 at 11:21:29
I think Seamus is benefitting from having the very hard-working Townsend in front of him, and a revitalised Allan and Doucouré in there too. May well be possible to take a chance on a youngster like Patterson, albeit I'd prefer a "right sided version of Digne" ideally.
Tony Abrahams
216
Posted 29/08/2021 at 11:23:25
Nicholas @173,
I'm not suggesting Ferguson does nothing, but I think Benitez would have been an absolute idiot to get rid of Duncan, even if this was the case. Hopefully they are working together and learning little bits from each other, which is the most important thing for Everton.
Mike Kehoe
217
Posted 29/08/2021 at 11:37:54
I was very disappointed by the appointment of Benitez but, credit where it is due, as we are winning games we would have lost last season and we look potent and structured – ingredients sorely missed for such a long time.
Tony Abrahams
218
Posted 29/08/2021 at 11:40:59
Paul @181,
Fair enough about Brighton not being that good yesterday, and if you don't like or don't rate Holgate, I'd also say that's fair enough, especially because of the casual or cocky nature that he's shown whilst not playing that well.
Yesterday, I thought his demeanor was different. He looked more focused, more disciplined, and was full of concentration, which allowed us to go and play on the front foot that little bit more. Hopefully that is a sign that things are changing and are becoming more professional behind the scenes.
The worst thing about Mirallas taking the ball of Leighton Baines wasn't that he missed his penalty, but the good thing about Richarlison's actions yesterday, was that he was shot down and put in his place, and wasn't allowed the chance to miss!
Ernie Baywood
219
Posted 29/08/2021 at 11:41:04
I said earlier in the thread that Seamus was my MotM. Keane and Holgate did still have their moments – they just didn't cost us. Holgate got caught chasing up the pitch and they both vacated the back line and challenged for the same header within the first few minutes. We didn't concede but they probably made as many mistakes as other games
Digne was a strange one. Whether it's tactical I don't know but he completely abandoned his position. He got caught a few times chasing down balls he was no hope to get to. Even in the last few minutes he was up alongside the attack. All's well that ends well but he put himself in scapegoat territory if Brighton had been able to muster a swift counter-attack.
Which brings us to Seamus. The guy is a marvel. Never gives less than everything he's got. And he impacted the game at both ends. You can't write off a guy with that kind of heart. And he dragged himself off the floor receiving treatment to resolve the penalty stuff. You could say "so he should" but that would be forgetting that our captains haven't always done that.
Tony Abrahams
220
Posted 29/08/2021 at 12:20:18
Bill G, some very sensible, wise words in your last two posts. The last one reminded me of an older Arsenal fan who was shaking his head at the abuse Arsene Wenger was receiving after one defeat at Goodison Park. "Listen to them," he said, "and then come back in 5 years, and you will see how much Wenger is going to be missed!"
Sometimes, you've got to look past a person's perceived bad points, especially in sport, especially when they are talented, and especially because he's playing for a football club that have won absolutely zilch in 26 bloody years.
Richarlison can be a self-centered greedy little fucker at times, but he works his socks off, and also appears to be developing a real winner's attitude, so I for one hope it rubs off on a few others!
Neil Copeland
221
Posted 29/08/2021 at 12:20:49
Mark #208, I was at the game too and agree 100% with your comments.
Very refreshing to see us put in a very good team performance and professional display. Brighton were never in the game, their support was (other than the odd chant) very quiet throughout which to me is very telling. The away support was fantastic as always.
Perhaps it's the south coast air but I always enjoy an away game there, mind you I enjoy them anywhere!
Laurie Hartley
222
Posted 29/08/2021 at 12:34:29
Christy # 206 - they certainly do look fitter. That really hit home with me when Gomes came on - he looked to me like he has lost a few kilos.
Stating the obvious but I think this is a big deal. If he has got them fitter - they are most certainly lighter - then that augers well for the rest of the season.
I was a bit concerned before the Leeds game that they would run us into the ground but they never looked like it.
George Cumiskey
223
Posted 29/08/2021 at 12:52:12
I hope the rumours about us looking at Édouard of Celtic are wrong, just watching him now and he's rubbish. Makes Kean look like Messi!
Steve Shave
224
Posted 29/08/2021 at 13:05:26
Laurie @222,
I had the same thought about Leeds too, we matched them for energy throughout. Maybe this managerial tenure has finally got the boys fit and up for it, been years since its seemed that way.
Lester Yip
225
Posted 29/08/2021 at 13:11:37
Digne corner delivery seems inconsistent? What's the use of those floaty delivery that the GK or Brighton's tall CB can deal with easily?
Richy tracked back all the way down the left hand side to our final third to defend a break. Just think about it. He hasn't got a decent break. He's a machine. In terms of determination and ambition, he's right up at the top. Unfortunately, he'll be gone soon when a big offer come in. So enjoy him while we can.
Tom Bowers
226
Posted 29/08/2021 at 13:20:10
Any win is a good win but winning with a little style is even better.
The squad does look fitter and quicker than last season and even though Carlo got 4 wins at the beginning we didn't look that good and so it proved for the rest of the season despite getting quite a few wins away from home.
Yesterday, I was very impressed with Allan and Doucouré who really looked the part not to mention the work rate of Gray and Townsend. Brighton are a workmanlike team with some really skilled players and to contain them on their own patch was really heartening.
Richarlison is very immature and it shows with his face pulling when he gets tackled or doesn't get a pass.
Everton have a weakness when Richarlison is having an off day and they really don't have a quality replacement unless there is a new addition I the next 2 days.
Rob Halligan
227
Posted 29/08/2021 at 13:32:56
I've really missed getting up at 5:30 am, travelling 570 miles, before finally getting home at 11:30 pm!!
Seriously though, was well worth the journey. A great performance all round, with good direct forward running from the likes of Doucoure and Allan, who was my MotM. Good to see Benitez has ditched this fannying around with goal kicks, playing it short in the 6-yard box between goalkeeper and centre-backs, and giving us all palpitations. The ball invariably ends up getting booted up the pitch anyway, so just let Pickford take a good old-fashioned goal kick.
Regarding the penalty incident. Of course, every forward wants to score. Richarlison was out of order for what he did, and had he took it and missed… well god knows the reaction towards him from behind the goal? Was good to see Seamus take command of the situation and tell Richarlison to let Calvert-Lewin have it, even if it did take a tap by Townsend to knock the ball off him. Benitez has said that Calvert-Lewin is the "first penalty taker in a game", and Richarlison "The second", should we be lucky enough to get awarded another penalty in the same game. Calvert-Lewin put it away brilliantly, and from then on in, we coasted it, and maybe could have had a couple more.
Final word on Richarlison. Despite him looking like a dog chewing a wasp, and forever looking miserable, I think his heart is still in it when he pulls on the blue shirt, until such a time if and when he does move on. Did anyone see him in the Olympic final for Brazil? He was substituted with about two or three minutes of extra time left, and he walked off with a real gob on him. It's just the way he is. I just don't think he looks miserable like he wants out of Everton. Just my opinion though.
Bill Gall
228
Posted 29/08/2021 at 13:50:21
I was mad yesterday at Richarlison's antics over the penalty and wondered if Benitez would have taken him off. But then realized we had 2 different personalities: 1 who has a fierce desire to win and likes to be in the limelight and one who has a fierce desire to win but is more calm and more measured in his decisions.
I was one who was not sure about Benitez when he was hired, not because of his association with the other lot, but what was written about his style of play.
It is early days yet but he seems to have made a good start with the same group of players plus a couple of decent cheap signings that prove to me that there are players out there that you don't have to break the bank to buy, and spent a lot of time watching videos of the players from previous seasons.
The players to me at this time early in the season may look fitter but I think it is more with the desire to impress, tactics and teamwork, that is being encouraged at Finch Farm.
We are still short on a couple of positions to improve the squad, and here's hoping the manager can get in the type of player he wants and not buying someone just to bring in a player that may not be much better than what we have.
Christy Ring
229
Posted 29/08/2021 at 13:58:35
Seamus was absolutely class yesterday and definitely played the Captain's part regarding the penalty. It does help when he has a winger ahead of him who supports him. I remember having a deep discussion a few weeks ago when a couple of lads were saying Coleman couldn't pass the ball and wasn't a footballer?
Andrew Ellams
230
Posted 29/08/2021 at 14:07:50
What we've seen so far is that we have the ability to perform like a top 6 team so now it's up to Brands to make sure that the manager has the tools to cover the rigours of a Premier League season.
Kevin Molloy
231
Posted 29/08/2021 at 14:09:21
The behaviour by Richarlison yesterday, it just is further evidence of how lucky we are to have him. He is supermotivated to win, which is exactly what we want. He may develop tunnel vision at times which means his drive to succeed can be at the expense of the team, but his attitude is absolute gold dust.
He's done Everton proud in the time he has been here, I can't think of another player who has given more to the cause of getting this club up the table. Like is mentioned above, my god, we will miss him when he is gone.
Very significant events at Burnley though. The most likely issue to mess up a Mbappé mega move, is if one of the tiddlers further down the chain can't get their replacement in on time. And there's no way in hell Burnley are spending £15M to have two left wingers.
Matthew Williams
232
Posted 29/08/2021 at 14:23:08
Many thanks to both Dale and Ian for their kind words.
I'm really looking forward to the Burnley game now, if we can keep McNeil quiet we'll have a very good chance of bagging all three points in front of not only the faithful, but an international audience too,seeing as we're the live Monday night match... COYB
Darren Hind
233
Posted 29/08/2021 at 14:31:16
I said I was really looking forward to seeing Gray on Friday night and he did not disappoint. He was electric, just as he has been since he got here. For me, he was MotM again simply because, without him, I don't think we win that game.
The statos will give the assist to Allan (who himself had a very good game) but I think Gray is entitled to file that under "all my own work".
The run into acres of space from 70 yards out made the pass an easy one to make, but he was still 50 yards from goal with defenders goal-side of him. He went straight for the jugular.
I thought he played the pass of the match too. The way he waited for the precise moment to release Doucouré was a sign of a man on top of his game. Doucouré (who also had an excellent game) should have buried it, btw.
All season I heard people talk about the manager improving players, but I didn't see any evidence of it. Benitez for me, has already had more success on that front and he has done it simply by improving off the ball movement. It's a long time since I have seen and Everton side making the game so much easier for each other.
For me, Gray has definitely been the catalyst, but by simply tweaking a couple of things Rafa has been the enabler. We are still quite compact, but the rigidity seems to have gone. The centre-halves are playing 5 yards further up the pitch, this has in turn pushed the midfield further towards enemy territory were they can dare express themselves. The wide men playing slightly wider. Our players are daring to break ranks offer each other options, he even seems to have got rid of those stupid goal kicks.
I don't dare make any predictions. I don't want to tempt fate, but I am really loving the moment and I cant wait for the next game.
Oh... the Richarlison incident. In hindsight, it was funny, but it could have gone the other way. Liked the way Allan took him to one side and put him straight... and I have to disagree with the poster who says he didnt join in with the celebrations. He did.
Derek Knox
234
Posted 29/08/2021 at 14:31:58
Rob @ 227, did the Horsefly go with you? :-)
Kevin Molloy
235
Posted 29/08/2021 at 14:39:23
Darren,
I think you are spot on re Gray. I reckon there aren't many players even at this top level who are capable of doing what he did yesterday, it was an Arsenal style goal, where you are just blown away by sheer athleticism.
It happened last week too, he got the ball in our half with nothing on, and just went for the jugular again through his skill and pace, this time Calvert-Lewin just missing a ball played across the 6-yard box. In the way that Rafa has got him playing he's dynamite.
Bill Watson
236
Posted 29/08/2021 at 14:39:32
Christy #229,
I take on board your view on Coleman but would just add that, after 12 years he still can't centre a ball!
David Hallwood
238
Posted 29/08/2021 at 14:43:10
The old jazz maxim of less is more can be applied to Benitez's Everton. Very little fannying around with half a million passes around our half of the pitch, the players have clear roles, and as everyone has mentioned they look 10 times fitter.
A couple of points about our new signings: the one I put my head in hands and said WTF has this club stooped to was Andros Townsend. How wrong can you be; he has brought a consistency and energy to the right and has revitalised Seamus, and is a leader on the field, look at his pivotal role in Richarlisongate. Although it hasn't been tested yet, he looks like a player who won't roll over or feel sorry for himself when we go a goal down, which has dogged this team since Moyes left.
A few people have described Allan's pass to Gray as 'sublime' personally, I though it was slightly overhit and if one of our No 10s would been on the end of (you know the ones I'm talking about, one is a superstar and the other one has disappeared in a cloud of innuendo) they probably would have been closed down. But if you get the chance to watch it again, Gray sees the ball and the acceleration onto the ball, talk about Demari the Ferrari, was blistering pace.
Additionally, unlike a lot of speed merchants (Maxim, Traore to name two), he's got end product if he can keep the consistency, he will give any defence a torrid afternoon.
All in all, great start and I'm actually enjoying what I'm seeing, who knows I might even get to like this football lark.

Brent Stephens
239
Posted 29/08/2021 at 14:50:15
Gray was excellent and I would want to highlight Townsend's contribution as well. Two important additions so far. More additions to come?
Barry Jones
240
Posted 29/08/2021 at 15:01:50
I love what Rafa is doing so far. The team looks more organized and comfortable with their shape than I've seen in years. It's also enjoyable to watch.
I hope that all you Iwobi, Gomes and Holgate critics can throttle it back a few notches now and just let them get on with their work under our new boss.
Tony Abrahams
241
Posted 29/08/2021 at 15:14:20
Being an ex-central midfield player, I can't have that description of Gray's goal Darren. Agree it was all his own work, but I thought he came towards the ball looking for it to be played to feet, but Allan pushed that ball into a perfect area to go and make Demarai do what he does best.
I'm also going to give credit to Coleman for his first time pass, and Townsend for quickly knocking it inside, and then Allan, for knowing his teammates strength, although your mate obviously deserves the most credit!
Nothing better than a great team goal, early days but we even began to look like a good team yesterday?
Darren Hind
242
Posted 29/08/2021 at 15:23:18
Not meaning to diminish Allan's part in the goal, Tony. I thought he had his best game in a blue shirt. I'm just trying to underline Gray's part
There was so much space for Allan to knock that ball into. Gray found that space.
Let me put it another way. Most players would have been able to make the pass; very, very few would have been able to convert it into a goal.
I didn't even think it was Allan's best pass of the match.
How nice is it to be debating the merits of a brilliant goal though.
Tony Abrahams
243
Posted 29/08/2021 at 15:35:05
It is nice, Darren, especially because although it's nice talking about individuals, we both know that it's only when we get a proper organized team, that begin to learn and play to each other's strength's, will we really improve.
Looking at that goal again, I think Allan ignored Gray's request for the ball to be played into his feet, because he knows his teammate is better running forwards towards the opposition goal.
David said it wasn't a great pass because our number 10s wouldn't have caught the ball, and this is exactly why I thought it was a great pass!

Tony Abrahams
244
Posted 29/08/2021 at 15:42:22
Anyone seen the footage of Demari Grey getting serenaded by Evertonians in the service station?
Funny, and it just shows what Everton players can do for these very loyal supporters, especially the ones who've got real talent, the talent to produce so much joy🙏
Terry White
245
Posted 29/08/2021 at 15:47:43
Christy (#229), yes, Seamus is playing well just now with the "new" formation, one game a week suits him. But, as Bill rightly points out (#236 and #237), although he has other attributes, Seamus STILL cannot cross a ball accurately.
Tony and Darren (#241 and #242), I agree with Tony, the quality of Allan's pass to Gray was that it was NOT overhit. It was placed ahead of Gray for him to reach it already at speed and so he was able to run at pace at the sole defender. Much better than placing it to his feet where he would have to move from a standing position.
Mike Gaynes
246
Posted 29/08/2021 at 15:47:47
Agree with all the comments on Allan and Gray. It is truly glorious to have pace like Gray's in the side -- when he took Allan's pass, his defender was eight yards upfield and in perfect position, and he still blew right past him and finished elegantly.
And correct that it wasn't Allan's best pass of the day -- his backheel to Dom was even better, and the perfect through-ball release to Coleman for the penalty was the best of all.
Rob #227, glad you had such a great day out. I spotted you in the crowd -- the only supporter with a six-foot flyswatter.
Darren Hind
247
Posted 29/08/2021 at 15:52:49
Maybe Tony
Allan has been such a disappointment for me since he got here, I expected so much more... But I now think there is a possibility that the fella who brought him here may have actually done him no favors by stifling his game.
Here's hoping there will be a lot more to come from him.
Darren Hind
248
Posted 29/08/2021 at 15:57:42
"Demari the Ferrari"
I know some people hate nick names, but I think that one is here to stay.
Terry White
250
Posted 29/08/2021 at 16:01:00
Darren and Tony, his name is spelled DemarAi Gray, not Demari Grey, so does that make his nickname "Demarai the Ferrarai?
Darren Hind
251
Posted 29/08/2021 at 16:03:56
I suspect David knows how his name is spelled, to be fair, Terry.
I think he was just showing us how to say it<./p>
Dale Self
252
Posted 29/08/2021 at 16:09:56
Richarlison probably realizes he fucked up. He's a young man, give him a chance to grow through this and be very thankful for Calvert-Lewin's maturity in the situation.
Tony Abrahams
253
Posted 29/08/2021 at 16:10:16
I thought Allan looked good when he first arrived, Darren. He reminded me of Reid, who knew all his teammates' strengths, and became the heartbeat of the team because of this imo.
The longer the season went on, I thought Allan was finished because he didn't look to have the pace or the physicality to play in this very demanding league. But I also thought the system was killing him, and he had also been rushed back from injury, so I wanted to wait and give him the benefit of the doubt.
Yesterday, I thought he was more effective, because that higher line you talked about reduces the space when we are out of possession. I'm still not totally convinced by the Brazilian, which has got more to do with his physicality, than anything to do with his football brain.
Benitez has a habit of taking players out of the firing line, which is designed to help with rest and recuperation. If he can do this with Allan, I think both the player, and therefore the team, will benefit.
Kevin Prytherch
254
Posted 29/08/2021 at 16:13:53
Richarlison, by many accounts, is a very humble footballer who just wants to play and win. This is a guy who said "I'll rest when I retire" after coming back from the Olympics, how different from the typical professional who moans about the amount of games.
He looks sulky, but just has a desire to win. His work rate is phenomenal and he is one of the reasons we can turn defence into attack so quickly.
He shouldn't have done the penalty thing, but at least we now know that we have leaders in the team and it takes a lot to phase Calvert-Lewin who could easily have folded.
It's no coincidence he's linked with big teams for big money. He's not the most skilful player in the world, but his heart and desire makes up for that in bundles. Compare him to Rodriguez and there's no comparison. Rodriguez is far more skilful, but I'd take Richarlison over him any day.
Brian Williams
255
Posted 29/08/2021 at 16:33:19
On the subject of Richarlison's penalty episode, it was clear that the players (Calvert-Lewin especially) held no grudges for his brain fart.
See if you can find the Cazoo unseen footage and watch the players "concern" (for want of a better word) towards him after Calvert-Lewin scored the penalty.
They know him better than any of us ever will and several of them (again including Calvert-Lewin) reassured him immediately following the penalty.
He's obviously a very popular player amongst the squad, and it looks like they have no problem with the odd example of South American hot-headedness.

Darren Hind
256
Posted 29/08/2021 at 16:35:14
I think he needs to have another 50 games like the one he had yesterday to be put in the same bracket as Reidy, Tony, but I get what you mean. Interesting thoughts on his physicality though.
Anyway, it's a new day. A new dawn. A new manager, different tactics, a couple of new signings.
As far as I'm concerned, it's a blank canvas for all the players.
Paul Swan
257
Posted 29/08/2021 at 16:35:28
Surprising the perspective you can get from TV editing.
Last night on Match of the Day, you would strongly get the impression Richarlison had a complete sulk on after the penalty incident walking away with a titty lip.
I just watched the Everton YouTube 'Behind the Scenes' video and what was clear was he definitely joins in the celebrations but also several of the players, including Dominic and Seamus were talking to him after this to get his head back in the game and it was obviously not as bad as the BBC made it appear.
Tony Abrahams
258
Posted 29/08/2021 at 16:49:42
I was going to carry on saying a bit more, Darren, but as you say, it's a blank canvas for all these players. I know you would never have canvassed for Benitez, I know the longer you stay silent, the better the man in charge will be doing. So here's hoping the belligerent one keeps you quiet, until you come across a moaning kopite anyway!
Ian Bennett
259
Posted 29/08/2021 at 16:51:14
I didn't go, but watched the long highlights on Sky. Fair play to Rafa they looked comfortable. Allan and Doucouré combined well; Keane and Holgate looked relatively comfortable.
Rob Halligan
260
Posted 29/08/2021 at 16:54:35
Brian and Paul,
I watched that "On the Road" video and was going to comment exactly what you two have said. Richarlison is right in the middle of the celebration group and him and Calvert-Lewin shake hands before a quick hug.
Seamus has another word with him before Lucas Digne puts an arm around him and has a quick word. I think Richarlison knows he done wrong, but all's well it seems.
Mike Gaynes
261
Posted 29/08/2021 at 17:39:02
Tony, interesting comment on Allan's physicality, or lack thereof. I've been comparing him to Gana, a similar player in role but one who takes a completely different approach to winning the ball. Gana is all aggression and slide tackling. Allan almost never leaves his feet -- he uses body positioning and leverage to win it and stay standing.
I don't think Allan is less strong than Gana... he just uses his strength differently. The contrast is fascinating.
Stan Schofield
262
Posted 29/08/2021 at 17:42:08
Richarlison did not 'fuck up' or 'do wrong' with the penalty incident. It was simply an in-game happening with no significance for him, the team or EFC.
If some supporters need to make something out of such an incident, they need to get a grip and man-up. If some had their way, they'd get rid of anyone who doesn't fit with their own naive mental model of what footballers should be doing.
Thank god they're not in charge, otherwise Everton would be well and truly buggered.
John Skelly
263
Posted 29/08/2021 at 17:44:46
It only bodes well if this team are so united that they defused any potential in-house friction.

Andy Crooks
264
Posted 29/08/2021 at 17:54:30
Cracking post, Brian @255. You are making far too much sense these days!
David Pearl
265
Posted 29/08/2021 at 17:55:59
Stan, if Calvert-Lewin missed, you might have another viewpoint. The fact he scored is irelevant as he had to find additional composure that he could have done without. Having said that, he is still invaluable. Works incredibly hard for the team and wants to win.
Brian Williams
266
Posted 29/08/2021 at 18:01:40
Andy #264.
Suppose it had to happen some time or other, mate. 🤣
Andy Crooks
267
Posted 29/08/2021 at 18:02:45
Mike, this might not make much sense but... I see Allan as a fundamentally skillful player who has added steel and found his place. I always saw Gana as an enforcer who needed to add a bit more guile.
I would have always imagined that Gana would suit Rafa and Allan, Carlo. As it turns out, I think that Allan and Rafa will be a dream team.
Brent Stephens
268
Posted 29/08/2021 at 18:05:02
And Allan wasn't helped by that injury last season.
Andy Crooks
269
Posted 29/08/2021 at 18:07:35
Meant to say, Michael K, you are wasted here. I challenge you to top that headline this season. The tabloids pay good money for stuff like that!!
Tony Abrahams
270
Posted 29/08/2021 at 18:20:09
Gana Gueye was blessed with an unbelievable engine, Mike. I'd struggle to think of another Everton player who I've ever seen with more of that most precious of sporting commodities.
Allan I'd say is physically stronger, but the games come thick and fast in England, and especially last season. That is why I think he will have to be managed better, because there is a lot to like about him, especially when our shape doesn't make the middle of the park a place that's to big to patrol.
Stan Schofield
271
Posted 29/08/2021 at 18:29:01
David @265:
If Calvert-Lewin had missed, no, I wouldn't have a different viewpoint. It was an incident, with no significance, and people need to have perspective, which is a fancy way of saying "Get a grip".
Mike Gaynes
272
Posted 29/08/2021 at 18:30:22
Tony #270 and Andy #267, agreeing with you both. Allan is also a step slower in pace than Gana, and having a bit less ground to defend will make him more effective. Another Rafa change that seems to be having a positive effect, early days.
Brian #255, I also thought that was a great post but I wouldn't want you to get all cocky with too many positive reviews.

Tony Abrahams
273
Posted 29/08/2021 at 19:01:25
I've said all summer that the most important position that Everton need to sign a top class player for, is central defence, Mike. This has been my opinion because Keane and Mina hate the high line, and Holgate and Godfrey might not be a physically strong enough pairing.
The game has changed. Talking earlier with Darren, I was going to ask him if Peter Reid would have been half the player for Everton if Kendall's tactics had been different.
We played a high line, it enabled us to hunt in packs, shorten the pitch and close off the spaces. If our current squad can begin to do this on a regular basis, then I think our team would improve massively. But have we got the personnel to currently play like this? I'm not sure, but it's why Holgate impressed me yesterday.
David Pearl
274
Posted 29/08/2021 at 19:32:07
Tony, do you think Keane and Mina hate the high line, or got conditioned to thinking they weren't good enough to play it by Ancelotti? All players need confidence to thrive.
Brian Williams
275
Posted 29/08/2021 at 19:43:36
Mike #272.
Thanks, Mike, but you know me well enough to know I'm too thick to get cocky. 🤪
Tony Abrahams
276
Posted 29/08/2021 at 20:13:26
I think that every player knows what he's good at and every player knows what they're not so good at, David. I actually thought Ancelotti tried to help them by playing to their strengths. One of the main reasons why Silva got the sack was because he refused to play to their strengths.
It's all opinions, of course, but we do look disciplined and we do look fitter. If we can sort this area of the pitch out, I don't see any reason why we can't begin to become a better team; it's not as if we don't look good going forward with pace right now.
But it's a long season and, as always, injuries to our better players has got to be the biggest concern... but, if the team becomes confident, then who knows? And this is something I could see starting to develop, the longer yesterday's game went on.
Jay Harris
277
Posted 29/08/2021 at 21:05:02
Some good points there, Tony, especially about the confidence building.
Going back to Howard Kendall Mk 1, once we started that run and the confidence built, there was no stopping us. Let's hope for a repeat and a bulge in the trophy cabinet.
IMO, Mina is not that slow and paired well with Holgate a few years ago but, for me, Michael Keane will always be a risk because of his poor concentration.
David Pearl
278
Posted 29/08/2021 at 21:24:28
Jay, l think that's all it is, his concentration. It only takes a split second to take your eye off the ball in this league. He has to know what's around him. But imagine hearing your own manager say in a live interview that we have to play deep because of the inadaqueces of the defence.
Tony Abrahams
279
Posted 29/08/2021 at 21:38:19
Do you think his concentration is much better when he's defending deep, David, and he knows he hasn't got to worry about anything in behind?
Tony Abrahams
280
Posted 29/08/2021 at 21:57:11
Agree with you about Mina, Jay, but I've never known a central defender to get so many slight injuries that keep him out for two to three weeks. This is not a position for constant chopping and changing, it's why I don't trust him to be the long-term answer either.
Derek Knox
281
Posted 29/08/2021 at 22:01:05
Jay, I know it's all about opinions, but I have to disagree over Michael Keane who was a rock in defence (imo) last season without being shackled to Holgate all the time. But again, like I said, you may see it differently to me. I grant that maybe he is not be the quickest, but until recently (brainfarts) he did everything that was expected of him, and more (like getting the odd goal).
I agree though we need if possible to also reinforce the Central Defence, but whether the FFP restrictions allow that with other priorities too, is a moot point. Going over old ground, or crying over water that will never come back under that bridge again, but you just rue the profligacy of Koeman and Walsh, Allardyce and Silva to a degree too, in being so wasteful in the past ........ if only!
What was the title of that Gloria Gaynor classic, "I Will Survive"? No Priscilla, Queen of the Deserts please! Though Terence Stamp played a magnificent, if unusual role.
Don Alexander
282
Posted 29/08/2021 at 22:20:44
I've only watched the game on MotD but, even though I've generally had genuine faith in what I've seen of Allan and Doucouré, and I respect the views of those who watched the whole game as to Allan being MotM, I have to say that it's gilding the lily to describe his passes to Gray and Coleman re the goals as something special.
Yes, they were good passes, enabled by good running from their recipients, but that's surely what proper, fit, professional footballers should be doing, isn't it?
And on another point, I'm encouraged this season to see various players shooting accurately from outside the area – a tactic that for years has been evidently foreign to the coaches at Finch Farm.
If it goes on like this for a year or two, I might just have to address my deep disdain for our very own Manuel!
Danny O'Neill
283
Posted 29/08/2021 at 23:49:38
I've been calling for a centre back since January for the reasons mentioned above. When we have possession, get higher up the pitch. This lets the midfield get closer to the forwards rather than worrying about protecting the defence.
Allan was great yesterday. It was his passes that led to both goals. But he had forward runners and options.
The comparisons with Reid by the way. From my perspective, it's his style of play. And as I've said previously, they are comparisons. The Brazilian Peter Reid is a tongue in cheek term. He reminds me of Reid, but clearly they are different players and we have Allan in the twilight of his career.
I enjoyed that yesterday. I love Goodison, but away days are sometimes the best. The half time party was indeed a joy to watch. As I said earlier, I haven't felt that comfortable watching Everton in a while. And Benitez thought about coming over but left it! In the pub we found in Brighton afterwards, my brother called him by his first name. That says a lot!!
Danny O'Neill
284
Posted 30/08/2021 at 00:08:42
And Richarlison absolutely ran straight into the corner to celebrate after Dominic slotted home the penalty...
He was the first player over to the fans at the end to give his shirt.
Read into that as you may, but no issues with his attitude and commitment yesterday from me.
Phil Smith
285
Posted 30/08/2021 at 02:59:53
Garth Crooks has Townsend down in his Premier League team of the week. He wasn't even our best midfielder! Allan was excellent all game; just shows you how a couple of players have turned our biggest weakness into our biggest strength.
Darren Hind
286
Posted 30/08/2021 at 03:06:14
I think there are a few people on here who went so over the top about Carlo signing his old mates last season, that they have felt a genuine embarrassment to see them regularly played off the park (usually their own) by very ordinary players.
James has offered a sprinkling of stardust, but he's been largely anonymous; Doucouré has often flattered to deceive; and Allan has spent most matches disappearing up his own arse.
Doucouré and Allan have failed so miserably as an attacking entity, even the statos have dived for cover. They were so AWOL that even their staunchest supporters began exonerating them of all attacking responsibility "They're defensive midfield players".
The start to this season has come as a very stark reality check for those who said these players couldn't come out and play. Those who claimed Carlo "I'm not a Magician"io had an impossible task on his hands, have had their judgement laid as bare as his.
Doucoure and Allan both had a very impressive game on Saturday, but there is a desperation about a claim that Allan has been our player of the season so far. Anyone making that claim must have missed all the other games.
The Brazilian Peter Reid comparison (even though it's now being claimed as tongue-in-cheek) is also deeply embarrassing.
I sincerely believe all players should be given a fresh start when beginning a new season and I thought Allan and Doucouré both gave hugely encouraging performances... but it was one game.
Let's leave the diving-in to those who can swim. Let's see if they can do it over at least a couple dozen games before we mention them in the same breath as all-time greats.
Mike Gaynes
287
Posted 30/08/2021 at 03:25:40
Danny #283, age 30 is "twilight"???
Tony #273, yeah, we've been debating the need for a fifth center back for a while. I still consider a creative midfielder and a pacy forward to be higher priorities, with the four CBs we have being adequate for now -- even the clueless Holgate. The reason he played so well Saturday is because he never took a second touch -- he just hammered the ball up the pitch or golfed it into the stands, presumably under orders from Rafa to not think, just clear it.
Question, though... if we have speedy center backs who can play a high line, isn't their physical strength irrelevant? The combination of pace and power is pretty rare in one player, so we need to choose.
I would also point out that our most effective, consistent pairing over the last couple of seasons (when healthy) has been Mina/Keane. Personally I think Mina is comfortable with a high line -- he plays it for Colombia -- and that he and Godfrey MAY be the best pairing in the long term. We haven't seen much of them together.
Danny O'Neill
288
Posted 30/08/2021 at 06:27:32
Then I remain deeply embarrassed. And aren't we commenting on one game? I am; not sure where the player of the season so far came from. I must have missed that one. And just to clarify, we're not claiming Doucouré as one of our former manager's mates?
Mike. I'm with you. I'm 49 (I can still claim that for now!), and I'm convinced I've still got it. 30 is by no means past it in my opinion. It depends on the player – look at Gundogan. I guess it depends on the player and their style. I think given Allan's style of play, which is similar – not identical – to Peter Reid, we have a player who still has a lot to offer, but is probably past his best years.
Mike Gaynes
289
Posted 30/08/2021 at 07:12:46
Danny, age is all about perspective.
I'm 65. I played footy Friday night with a local over-50 team as a guest player. It was my first game back after 26 months out with a torn Achilles and a leftover complication from my past cancer treatment. I just wanted to prove to myself I could come back.
I played 25 minutes off the bench, made a couple decent passes, won a header on the goal line, and walked off incredibly happy. Might be the last game of my life after 50+ years of competition. I can live with that.
Because I know, for absolute certain, that I've still got it.
Eddie Dunn
290
Posted 30/08/2021 at 07:35:56
Tony,
Allan was rushed back last season and both him and Doucouré looked like shadows of themselves when they returned.
It just shows how important fitness is in this elite League. Even Calvert-Lewin has been playing with a sore toe. We have all played with niggles and we all know how they impede what we'd like to do.
Allan is looking great and I agree with Mike about those three super passes. Darren is right though – let's wait until he has racked up 50 games before we compare him to Reid!
Ray Roche
291
Posted 30/08/2021 at 07:37:22
Mike, can you play right-back?
Danny O'Neill
292
Posted 30/08/2021 at 07:42:19
Get in Mike. You never lose it! Great to hear that you're back in action. What you say puts life into perspective. Never take anything for granted and given we're talking football, enjoy each match as they come.
It's been a few years since I was able to watch Everton away. I think the last one was Arsenal under Allardyce. Very disturbing experience.
One thing I loved on Saturday aside from the performance and apart from the Demarai Gray chant was the crowd belting out Spirit of the Blues. Complete with the high pitched "ooooooohhhhh" before the lead into the main part. Several thousand Everton fans reaching a tone I would struggle to get to, even with tight unterhosen!
Along with "here we go" good to see those 80s cup final songs are being put to good use. Next up "Everybody's Singing the Blues"? Possibly the worst of them all!!
Danny O'Neill
293
Posted 30/08/2021 at 07:51:17
Style Eddie. Comparison in style. Not ability or contribution to Everton just yet. Hopefully that will come!!
Lyndon's gone a step further on his report and called him a mix of Reid and Pirlo.
No two players are identical, but some of us just see similarities. And that's all they are. Observations of similarities in style of play.
Someone rightfully called out Townsend earlier. Many, myself included, were underwhelmed by his signing, however on Saturday (and we're commenting on Saturday), he seems to have established himself early as a leader. First on the scene for the penalty handbags and his tackle late on endeared him to the travelling support.
I've obviously fallen into the trap of comparisons, so I won't call it a Phil Neville moment, but his was one name being called out by the supporters at the end.
Darren Hind
294
Posted 30/08/2021 at 08:03:52
Try to read what has been said, Danny. it is not all about you.
The comment was made in post 116 by the poster who blew the trumpets the loudest concerning Carlo's ability to bring in superstars – or players nobody else was prepared to pay for.
You may debating one game, but he isn't. It's the way myths develop. Rewrite history before the ink is dry and you can paint your favourites in a more favourabe light than they have earned, then constantly refer back to the "fact" you have created. The fact that he then issues a precautionary warning to the guy who has been a revelation...
I don't debate with people who let their like or dislike for a player cloud their judgement. I would rather try to explain the offside law to the missus.
Attacks on "clueless" Holgate look pathetic in light of the fact that he has barely put a foot wrong this season (despite efforts to blame him for somebody else's error against Southampton). We have won 100% of our games on his watch. The only time we haven't won is when he didn't play and the guy who played instead of him cost us the wim... not the wisest time to be criticisng old Mason.
I'm not here to give Holgate, or anybody else, more credit than they deserve, but he and Keane looked quite solid on Saturday and people who understand football will generally agree on that. Those who allow favouritism to cloud their judgement won't. Those who make excuses for an Everton player having a good game simply make fools of themselves.
I believe you should call it as you see it, or not call it at all. Just because I have criticised Alex Iwobi in 90% of the games he has played for us doesn't mean I won't warmly congratulate him when he plays well. He has started to prove me wrong lately. Long may it continue.
Let's hope the likes of Allan, Gomes, Doucouré and Mina can all do the same under new instructions. There's no way I will be making churlish excuses for their good performances. I'll be far too busy applauding them.
BTW; Lyndon was clearly delighted with Allan on Saturday, but I think any comparison made to Pirlo and Reid really was tongue-in-cheek...
Tony Abrahams
295
Posted 30/08/2021 at 08:07:47
Pace and power will always be relevant in this position imo, Mike, and especially in England because of the way most teams mix up their style of playing within the same game.
I would be more than happy with Mina and Godfrey, Mike, and I think they could become a really good pairing, except for the fact that our big Colombian is constantly picks up little niggles that force him to miss too many games; otherwise, I'd be more than happy to see if this partnership could develop.
I also think you are being very unfair on Holgate for his performance on Saturday; where you saw our clueless centre back playing with instructions to not really think, I saw a player who's main instruction had been to concentrate.
Eddie Dunn
296
Posted 30/08/2021 at 08:23:34
Holgate coped very well on Saturday, reading their play, making some important blocks. He and Keane looked solid and switched on throughout.
I am unsure about Godfrey as an alternative, largely because I haven't seen enough of him in that role. Perhaps somebody knows how many games he has played for us at centre half, as he deputised so often at rightback that I have forgotten how he compares to Holgate, Keane or Mina.
There is certainly a tendency on here to slag off the incumbent and big-up the lad on the bench. If Godfrey gets the nod, he can expect a roasting on here, as soon as he makes a mistake!
What I like about Holgate and Keane is that they try to stay on thier feet. Mina might well have the height advantage but once you are on your arse, you tend to be out of the action.
Danny O'Neill
297
Posted 30/08/2021 at 08:40:27
Fair point, Darren. And with regards to Holgate, I was reluctant to criticise him last season given he was playing out of position a lot.
Some players can do it, but most who have played will know it is often difficult to adjust. Especially in a country where we tend to fix players in a certain position so early in their development, so they haven't been coached to play in different positions. That's a different debate.
Some are naturally versatile. Phil Neville for example. I think Godfrey deputises well in the full back position, but you don't want to have to rely on that in my opinion. When you play a centre back as a full back, you lose a dimension to the play. Especially given the nature of modern full backs. It's okay to plug injury gaps temporarily, but it's all a bit Tony Pulis.
Mina and Godfrey for me with what we have now. But, let's give the 2 centre backs credit for Saturday. I'd left them out but they didn't really put a foot wrong. The more I think about it, I can't think of a player that did.
If I had my way, I'd like to see a better centre back come in to pair with Godfrey. That would mean losing one and I know who I'd prefer that to be.
Tom Richards
298
Posted 30/08/2021 at 08:47:09
Holgate will not make the grade as a good centre-half, he hasn't got the tools. Same for Keane.
They both played okay on Saturday, that's the best accolade I can give. It came about as a result of instruction to play deep. The fact that the manager has already seen that sees the cards marked.
Darren Hind
299
Posted 30/08/2021 at 08:58:08
Fair enough, Danny. If you asked 20 Evertonians to name their preferred team, you would probably get 15-16 different teams.
I'm still worried that the Doucouré & Allan combination has an awful lot to prove and would concentrate more on strengthening that area than central defence. I often think central defenders have been unfairly criticised for not being able to cope when opponents have been able to walk through our midfield, or our midfield players have simply isolated them by failing to show for them.
It's all about opinion.
Derek Knox
300
Posted 30/08/2021 at 09:00:08
Mike G, @ 287,
I often regard ToffeeWeb as some sort of 'Twilight Zone' depending on who posts... some more than others! Do De Do De Do De Do De! :-)
Tony Abrahams
301
Posted 30/08/2021 at 09:13:48
My own view is that Godfrey, is the most talented but also the most inexperienced, and will not be suited to playing in a team that defends deep.
I was fuming at halftime against Southampton, because I thought Keane and Holgate, didn't even look like they were talking to each other, never mind playing next to each other, but I was a lot more critical in my thoughts with Holgate, because I didn't think his positioning was taking into consideration how susceptible his partner is to a ball over the top?
Benitez changed it at half time and we improved as a team, and with central defence being one of those positions, that what your partner does, being just as important as your own game, (ie positional sense, talking, organization, knowing when to push, knowing when to drop) this was why I was impressed with Holgate on Saturday, because I personally think Michael Keane needs to take his lead from his partner, otherwise he loses concentration and does what comes natural, which is to begin to drop to deep?
This sounds critical and I might not even be right, but that's how I see it, and I also believe that if Michael Keane, can be turned into the player that doesn't need "to think" as much, because he's got cover in behind, then maybe him and Godfrey, could also become a very good partnership?
Sorry for name dropping, but it goes back to my younger days, and listening to Brian Clough. He would have either got rid of Michael Keane pronto, or turned him into a very good player imo, and his words would have been very simple, they would have been - go and play on the front foot and attack the fucking ball - otherwise fuck off!
Brian Harrison
302
Posted 30/08/2021 at 09:46:54
Tony 301
Interesting that you quote Brian Clough, as Clough had 2 of the slowest centre halfs ever to play together in Larry Lloyd and Kenny Burns and I have seen ships turn quicker than Lloyd but he made it work. Also more recently Huth and Morgan again a pair not blessed with pace who went on to win the league with Leicester. I don't know if the stats have changed in the last few seasons but dead ball situations led to more goals than any other, so having players who are good in the air can be just as if not more important than pacy defenders. I think Godfrey is a very good player but he isn't very big and against the likes of Burnley I think he would struggle.
Tony Abrahams
303
Posted 30/08/2021 at 10:06:00
I saw Godfrey looking very naive at times towards the end of last season Brian, but put it down to him never having had to defend so deep.
You say Burnley, I saw it against a few different teams, but that's why Clough had success imo, because he knew how to set his team up to mostly play to his players strengths?
I remember one senior player who didn't always agree with this Brian, and after you mentioning that you think Godfrey would struggle against Burnley, I remember a conversation with this centre half, who was fuming because he thought that they needed more height in the team against the likes of Wimbledon, and sometimes felt that the gaffer played the game to suit his son!
Robert Tressell
304
Posted 30/08/2021 at 10:40:24
Burnley have height and work ethic but no real pace and very limited quality. If we defend deep we play to their strengths and make it harder to put the squeeze on them with our better players when we're in possession. So hopefully we do defend quite high even with Keane in the side because it's not like Burnley will have a lot of pace running in behind.
Posing an attacking threat and retaining possession is the best way to defend against Burnley.
Tony Abrahams
305
Posted 30/08/2021 at 10:55:57
What you write about Burnley is exactly how Andros Townsend described Everton's tactical set-up for the Brighton game, Robert.
I've turned into a geek, nothing better to do whilst having to isolate, whilst remembering how Burnley footballed us off the park at Goodison last season, because the space between the lines was incredible!
Steve Shave
306
Posted 30/08/2021 at 11:08:56
I wish Godfrey and Holgate were big enough to play together, then we could play a much higher line and cultivate that partnership. As it stands they never play together. I trust in Rafa though that he will bring the best out of Mason this season, it was only two seasons ago many on here were calling him a future England CB. Personally I think Branthwaite and Godfrey have more chance of achieving that. I wonder if we are actively in for McNeil at Burnley and if so, would they take players as makeweights? They were interested in Kenny last season, Delph? Clutching at straws now, I'll get me coat.
Robert Tressell
307
Posted 30/08/2021 at 11:36:33
I have high hopes for Branthwaite too Steve and being optimistic would like to see him alongside Godfrey as soon as next season (even if he is still a bit raw). So putting up with the not quite right but not terrible combinations of Mina, Keane and Holgate seems worth doing till then.
Tony: smart lad that Andros Townsend! Actually, I say that in all sincerity. Been very impressed with his character since he turned up.
Tony Abrahams
308
Posted 30/08/2021 at 11:42:27
He also seems to de a disciple of Benitez, Robert, maybe because they seem to share the same principle about hard work?
Peter Warren
309
Posted 30/08/2021 at 12:18:13
When Holgate played centre back on left hand side he's generally looked good. Aggressive and calm is how he needs to play. He didn't put a foot wrong against Brighton and looked confident.
Too much last season he seemed interested in leaving his mark on players although to be fair he was frequently playing right back. People need to remember he's still v young and raw. If he played with a leader at centre back I think he would excel. Both Mina and Keane are too error prone but they have physical presence only Bainthwaite has is respect of our other centre backs
Danny O'Neill
310
Posted 30/08/2021 at 12:22:49
You're right Darren. Also, it's much more a squad game these days than previous decades, certainly when I was growing up, so there is no first 11 really. I look back now and although I'm overly simplifying this, at times it was like we had a first 11 plus Harper & Richardson! Certainly in 84-85 that's how it felt!
Some really good points on the defence. Don't get me wrong, as an ex Central Defender who did occasionally get asked to play full back or even wing back, I'm firmly in the Defender's Union!! I agree with the midfield better protecting the defence, but also with the defence playing higher to push the midfield closer to our attacking options.
Not your standard Tony, I played Army level and Corps underneath that, which for those who know, isn't too bad. I agree with your observations on Holgate and Keane against Southampton. And for that matter, any central defender who partners Keane. If we can see his weakness, the players who train daily and play weekly with him must know it, so should be ready to help him out and compensate for it.
The worrying thing is that he is the oldest of the 4 and theoretically the most experienced at 28.
Again, am I over-simplifying or just relating to my own level? But surely, set pieces aside, you hold your line, but once you see the opposition player's "leg cocked" (so to speak), you communicate. One goes to win the ball, the other drops 5 or 10 yards to mark the space in behind in the event of not winning the ball? And you make sure you're marking on the right side of the player (the inside).
Kevin Molloy
311
Posted 30/08/2021 at 12:36:42
Benitez will sort out the centre back issue, I have no doubt about that. I've got a feeling he won't fancy either Mina or Keane. I wouldnt be surprised to see a Koulibaly or type come in, and show Godfrey the ropes. With Holgage sticking around until the manager makes his mind up about him
Dave Abrahams
312
Posted 30/08/2021 at 12:56:55
I haven't seen much football, only a few highlights but I'm as happy as most fans because we are gathering in some points and the football being played is much better and more forward than last season, going by your, the fans, reports.
I'd like to thank a good majority of fans for getting behind Benitez and giving him a chance to prove himself as a manager, early days yet, let's hope he continues to get the best out of the players, particularly as his hands are tied, at the moment, in the transfer market.
Tony Abrahams
313
Posted 30/08/2021 at 12:59:04
Have you ever listened to Peter Gabriel singing SAN JACINTO, Danny? It's one of my favourites, and the lyrics always remind me of when I was playing fullback - HOLD THE LINE!
Brent Stephens
314
Posted 30/08/2021 at 13:05:35
Potter at Brighton has just had some good words to say about out victory there. Nice touch.
Rafa has started well. I wouldn't judge a manager until he's had a couple of meaningful (i.e. summer) transfer windows with us; so if things go a bit breasts up in the next month or so, I wouldn't immediately be on Rafa's back.
I think we've done well so far in strengthening the team with Townsend and Gray. Like others, I'd expect to see further strengthening of the team with either signings in central defence, or alternatively, Godfrey (sooner) and Branthwaite (a bit later) slotting in.
Injuries stalled our progress last season and more recently (Doucoure, Allan, Godfrey, Branthwaite etc). Fingers crossed for a bit more luck this season in that respect.
And who knows, in a year's time we might be looking at current U23s getting serious game time - Dobbin, Whitaker, Onyango after his injury, etc??
The glass is always half full!
Danny O'Neill
315
Posted 30/08/2021 at 13:30:08
Well I have now Tony!!!
Where is Paul Traill? I don't want to duplicated his excellent away trip reports, so I'm waiting to dump my eventful day into a comment on his!!
Laurie Hartley
316
Posted 30/08/2021 at 03:27:38
I really do like the look of Allan. I watched him very closely during the Brighton game.
My opinion is that those two passes were as good as you will see from any player anywhere in the world and here are my reasons why:
The first one for Gray - over the last I don't know how long one of the things that has driven me mad about Everton is that the midfielders always pass to the wingers feet even when there is space in front of them - safety first. I reckon Allan put that ball 10 yards in front of Gray to run on to and take perfectly in his stride. I think it put the defender in two minds and on the back foot - Gray did the pass justice by putting it away.
The second one for Coleman - was maybe even better. It was inch perfect, and turned the defender inside out. A yard or two to the right and Duffy could have come for it. He took two defenders out with one pass.
The other one - the back heel to DCL in the first half was pretty good also.
The other thing I like about him is he is always looking around to see what going on on the rest of the pitch.
He also quietened Richy down after Townsend had dispossessed him of the ball.
(That's a first on here).
Allan is 30 I think - Gareth Barry was 32 when he joined us. If we can get 152 games of this quality out of Allan I will be very happy.
Laurie Hartley
317
Posted 31/08/2021 at 05:29:12
"A yard or two to the right" - the other right 😋
---
Add Your Comments
In order to post a comment, you need to be logged in as a registered user of the site.
Or Sign up as a ToffeeWeb Member — it's free, takes just a few minutes and will allow you to post your comments on articles and Talking Points submissions across the site.
---
© ToffeeWeb