Report
Everton out of the EFL Cup on Penalties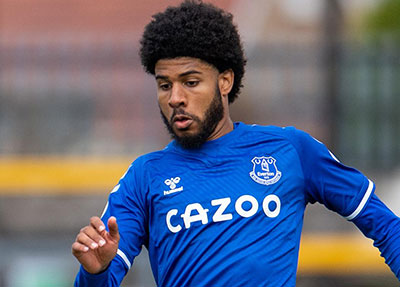 Ellis Simms is only named on the bench as Salomon Rondon starts
Everton twice came from behind against Queens Park Rangers in the 3rd Round of the Carabao Cup only to lose after an epic penalty shoot-out after Tom Davies saw his weak attempt saved.
Key players like Richarlison, Coleman, Pickford, and Calvert Lewin might have been rested for such a game; as it is, they are ruled out with injuries for 2 or 3 weeks, along with Gbamin who has a thigh problem and is unavailable for selection.
Asmir Begovic, Tom Davies, Jonjoe Kenny, Mason Holgate and Anthony Gordon all start. Ellis Simms is only on the 7-man bench as Salomon Rondon starts ahead of him. No other players outside of the first-team squad are involved, with Keane, Allan, Gray, and Doucouré on the bench if needed. Still a relatively strong line-up, all things considered.
For the home side, Stephen Duke-McKenna, who Everton released as a 17-year-old from the Academy 4 years ago, is on the bench.
Everton took to the field wearing their Black Watch second strip and Tom Davies got things underway with a hoof upfield to concede possession. An early free-kick was booted long and out for a goal-kick.
It was a while before Townsend put in a decent ball from the right in Everton's first attack but no-one showed any interest in running it down. In QPR's first attack, Willock's goalbound shot was blocked. Gomes got a talking to for a foul in midfield, and from the free-kick, Godfrey conceded a corner. Iwobi seemed set to clear but he set up Austin instead for an opportunity to shoot over.
A decent attack saw Iwobi set up Gordon but he shot far too close to Dieng. Iwobi tried to shoot through two defenders. A ball seemed to run nicely forward for Iwobi but the shied away from it and the encroaching defender in typical tentative fashion.
Everton's first corner was taken on the left by Gomes but it was short and then driven through to little effect. QPR scampered up the other end and Willock tricked his way in, McCallum crossing but Begovic pushing it out for Austin to head home despite ___ on the line.
Everton won another corner, taken by Townsend from the right, and it went all the way through the penalty area. Gomes produced a weak, lame shot that dribbled wide. Gomes tried again, with a bit more power and a bit better direction... but still pretty pathetic in terms of worrying the scoreboard operator.
Article continues below video content
Willock did very well to chip a great cross to the far post, where Digne was marking his man well. QPR kept attacking, winning a corner that was headed over.
A mistake set up Iwobi who had all the time in the world and Dieng denied him with an outstretched foot. But a great ball over the QPR defence by Townsend was met first time and sent precisely between the posts from a narrow angle by Lucas Digne.
Everton worked a quick counter but it ground to a halt at the painfully slow Rondon and Townsend eventually shot harmlessly into the goalkeeper's arms. At the other end, some deft work on the wing preceded an amazing cross from Chair that Austib glanced very cleverly past Begovic and inside the post.
Willock was bold enough to test Begovic again with a stinging shot that the Everton man just about saved. Gordon and Townsend tried to create a chance but it came to nothing. QPR attacked again but Godfrey denied Austin his hat-trick, heading the ball away.
Townsend worked hard to put in a deep cross to the far post that won a corner. Gomes whipped in a real curler that almost went straight in at the other far post, where there was no black shirt to convert it.
Proceedings resumed with no changes but Everton won an early corner and somehow it ended up in the net off Townsend from close range after Holgate's initial effort had been deflected.
Rondon looked to be haled over but it was played on. A quick break led by Townsend was set up for Rondon who poorly scooped it high over the bar. But Rondon then won a corner, and Davies showed just why he hasn't scored many goals, so hopeless is he at shooting.
Townsend was taking more command but Iwobi was his usual timid self, letting the defender deal with the cross. But Iwobi did set up a great pass for Gordon that won another corner, Townsend's delivery initially not high enough but then too high when he got a second bite.
Everton started to exert more control in midfield, although Gordon was slow to take full advantage and more corners won came to nothing. Doucouré created panic when he gave the ball away just outside his own area.
Holgate slipped on the ball and Austin was in quickly but Holgate cleared it while prostrate and Kevin Friend thought little of the penalty claims. Gordon was keen to run with the ball but a little selfish when he should have played it on. Linking with Iwobi was a pointless enterprise.
Everton were poor in building anything approaching an attack and Benitz finally withdrew the lumbering Rondon in favour of Demarai Gray. A great cross in and it looked like Doucoure would convert but he was clipped from behind. Friend saw nothing wrong.
Duke-McKenna came on and did a brilliant tackle on Digne, but Austin could not convert the ensuing cross. Gordon and Digne combined for a much better cross that the keeper did well to come out and deflect.
Some better Everton passing earned another corner, with Keane coming on for Digne and heading it just over when he really should have scored. Davies was clattered by Duke-McKenna, setting up a distant free-kick. Gray chipped in a decent cross but it was headed clear with time running out and penalties looming.
A decent free-kick delivered in by Gray was anticipated very well by Dieng. Austin was denied at the other end as the game entered 3 minutes of added time. There was nervy stuff from both sides as time was played out and penalties required to settle this one.
Penalties
Holgate: Scores! ; Austin: Scores — 1-1
Keane: Scores ; Ball: Scorers — 2-2
Townsend: Scores ; Barbet: scores — 3-3
Gray: Scores ; Willock: Scores — 4-4
Gordon: scores ; Adomah: Scores — 5-5
Doucouré: scores ; Duke-McKenna: Scores — 6-6
Godfrey: saved — but off his line! Godfrey: scores ; Amos: scores — 7-7
Davies: saved! ; Dunne: scores — 7-8 QPR win
The quality of the penalty-taking had been remarkable until Tom Davies thought he could just roll one inside the post instead of striking the ball with real force. Game over. Cup run ended.
Scorers: Austin (18', 34'); Digne (30'), Townsend (47')
Queens Park Rangers: Dieng, Adomah, Dickie [Y:88'], Dunne, Barbet, McCallum [Y:49'] (66' Kakay), Ball, Dozzell (63' Amos), Chair (75' Duke-McKenna), Willock, Austin.
Subs not Used: Walsh, Thomas, Dykes, Gray.
Everton: Begovic, Kenny, Holgate, Godfrey, Digne (80' Keane), Davies, Gomes (58' Doucoure), Gordon, Iwobi, Townsend, Rondón (73' Gray).
Subs not Used: Lonergan, Allan, Branthwaite, Simms.
Referee: Kevin Friend
Share article:
---
Reader Comments (235)
Note: the following content is not moderated or vetted by the site owners at the time of submission. Comments are the responsibility of the poster. Disclaimer
Bill Gall
1
Posted 21/09/2021 at 18:54:24
Just Godfrey and Townsend are the 2 I had in my original lineup
Tony Everan
2
Posted 21/09/2021 at 19:05:15
What's the formation ? 4231?
Begovic
Kenny Holgate Godfrey Digne
Davies Gomes
Townsend Iwobi Gordon
Rondon
Clive Rogers
3
Posted 21/09/2021 at 19:08:10
I would suggest that Kenny and Gordon need to impress tonight. They are both running out of chances.
Clive Rogers
4
Posted 21/09/2021 at 19:10:11
It could be 4-4-1-1.
Julian Exshaw
5
Posted 21/09/2021 at 19:10:13
Surely we can beat a team with a Chair, Dozzel and a Dickie!
Pat Kelly
6
Posted 21/09/2021 at 19:10:33
Resting some players to prioritise a mid-table finish.
Mike Kennedy
7
Posted 21/09/2021 at 19:16:53
QPR are 3/1, I was tempted to chance trebling my money.

Joe McMahon
8
Posted 21/09/2021 at 19:23:57
Tom Davies needs to impress Rafa, to be considered for Premier League matches. We may need him.
Jay Harris
9
Posted 21/09/2021 at 19:25:59
I have a feeling that could be the scoreline Mike.
I don't know which team but I hope its us.
Clive Rogers
10
Posted 21/09/2021 at 19:34:02
Any streams?
Simon Dalzell
11
Posted 21/09/2021 at 19:41:20
vipbox.lc Clive. usually very good. Non HD streams seem to have less stoppages.
Brian Wilkinson
12
Posted 21/09/2021 at 19:43:12
Mike@7, a better bet at 9/2 for me is a goal in each half and 5 plus corners each half, skybet.
John Cartwright
13
Posted 21/09/2021 at 19:44:33
Iwobi should be running out of chances, as well as Gordon and Kenny. I really hope all seize their chance tonight
Clive Rogers
14
Posted 21/09/2021 at 19:48:44
Ta Simon
Alex Gray
15
Posted 21/09/2021 at 19:52:14
Five minutes in and you can just tell it's going to be a long night.
Simon Dalzell
16
Posted 21/09/2021 at 20:05:23
Sorry Clive.
Clive Rogers
17
Posted 21/09/2021 at 20:11:56
Got it on bein sports
Clive Rogers
18
Posted 21/09/2021 at 20:17:12
Bein sports Australia, 1023
Simon Dalzell
19
Posted 21/09/2021 at 20:23:09
Shocking combination. Holgate and Godtrey should never have been paired up after the last time.
Alex Gray
20
Posted 21/09/2021 at 20:26:13
Neither should davies and gomes. We've been utterly humiliated. Has Rondon touched the ball?
Clive Rogers
21
Posted 21/09/2021 at 20:29:24
It's better on bein sports premium 3. Reception that is, not our football. We are dreadful.
Michael Lynch
22
Posted 21/09/2021 at 20:33:27
The lack of fight is bad enough, the lack of ability is fucking tragic. This is embarrassing and deeply worrying.
Michael Lynch
23
Posted 21/09/2021 at 20:33:27
The lack of fight is bad enough, the lack of ability is fucking tragic. This is embarrassing and deeply worrying.
Jay Wood
[BRZ]
24
Posted 21/09/2021 at 20:46:26
A strange game. Not much intensity.
Willock is the one making things happen for them, but both their goals were avoidable. Seemingly comfortably repelled the attack on their first goal, but Townsend was sleeping and his man got the run on him to create the chance for Austin.
At least Andros made up for it with a nice assist. Lovely equaliser by us, after Iwobi made their keeper look good in a one-on-one.
Poor second goal conceded. What is Godfrey doing? His centre back partner has gone towards the ball on the right flank and Godfrey takes up a central position but not once does he look around him to note were the opposition players are. Result? Austin has time and space to score.
Give a player of Austin's skill set that time with a header, he is going to get it on target.
Neither Holgate nor Godrfey are making a case for themselves to be starters ahead of Keane and Mina on this performance. I wonder if Godfrey continues to be lethargic following his case of Covid?
I think Anthony Gordon has been our best player. At least he has shown he can control a ball and pick out a pass. More composure on his chance, placing it wider of the keeper, and we take the lead.
Plenty of time to turn this around, but our play does need more intensity.
Tommy Carter
25
Posted 21/09/2021 at 20:48:19
How's Kenny been?
Alex Gray
26
Posted 21/09/2021 at 21:04:39
Think i've been watching a different game Jay. Gordon's picked up second half but that first half he was awful for me. Ball was bouncing off him and still looks lightweight. Townsend and iwobi have been bright with Digne. The rest have been dross.
Kenny is as expected Tommy, can't defend or attack but can pass the ball five yards.
Ciarán McGlone
27
Posted 21/09/2021 at 21:11:29
Rondon and Begovic.. a couple of planks.
Simon Dalzell
28
Posted 21/09/2021 at 21:51:10
Typical Everton. No more to be said. Did anyone think we would win the shoot out. Serial losers. At least Josh King can study Rondon to see what it takes to get a start.
Fran Mitchell
29
Posted 21/09/2021 at 21:51:55
Poor..very poor.
Our fringe players are just not good enough. Take away Richy and DCL and we offer very little.
Alex Gray
30
Posted 21/09/2021 at 21:54:34
Didn't really shock me. Our squad depth was awful last season and Rondon is worse than King, Begovic is worse than Olsen. So, bar Gray and Townsend, it's the same headless chickens as last season. No manager changes that.
Simon Dalzell
31
Posted 21/09/2021 at 21:54:54
Death.Taxes and Everton letting you down.
Jay Wood
[BRZ]
32
Posted 21/09/2021 at 21:55:02
Ho hum.
Better team 2nd half. Should have won it then.
Bergovic never got near their penalties. Poor final pen by Tom.
Michael Lynch
33
Posted 21/09/2021 at 21:55:21
What a terrible evening's footie that was. Fucking hell. Feels like even the false dawns are shorter these days. Not sure I can be arsed dragging myself up to Liverpool again on Saturday to watch a rag-tag bunch of no-marks hand over their first three points of the season to a Norwich side that just got beaten by the RS reserves.
And in conclusion, can I just ask one question: Rondon - Why?
Phil Rodgers
34
Posted 21/09/2021 at 21:56:24
Dreadful. Utterly dreadful
Robert Tressell
35
Posted 21/09/2021 at 21:59:07
We have a really crap squad. Thank god we managed to bring in Townsend and Gray.
Pete Hughes
36
Posted 21/09/2021 at 21:59:14
Utterly shameful 'perfomance'.
I've seen 2-year-olds hit a ball harder than Davies!
Ed Prytherch
37
Posted 21/09/2021 at 21:59:37
Gordon was the only one of the players who should be trying to break into the starting 11 who did himself any favours. This really shows our lack of depth.
Clive Rogers
38
Posted 21/09/2021 at 21:59:53
We are an embarrassing shambles from top to bottom.
Pat Kelly
39
Posted 21/09/2021 at 22:01:05
If Rafa was serious about this he would have put his best side out. It's the usual half-arsed approach to get out quickly.
Alan Moss
40
Posted 21/09/2021 at 22:01:09
Davies is not even close to being good enough, even in this poor team. If he ever gets on the pitch for us again, there's something wrong. Move him on ASAP.
Conceding goals again. Hasn't taken Mr Benitez long to turn us into a shambles at the back.
Mike Connolly
41
Posted 21/09/2021 at 22:01:55
I knew it was over when Davies stepped up for the penalty. He can't hit a ball 5 yards with any pace — 12 yards was well out of his range.
Stephen Brown
42
Posted 21/09/2021 at 22:02:16
Never doubted we would lose that penalty shoot out! That says it all!
Serial losers!
Pointless team and pointless club! Never ever contest the trophies, probably won't get relegated. It's so disappointing we're an irrelevance to everyone bar our fans. I tell people I'm an Everton fan and they sort of laugh!
Everyone can lose a game but everything seems to be a complete shambles!
Dave Abrahams
43
Posted 21/09/2021 at 22:02:28
Only saw the first ten minutes then the screen went blank, and never came back to life so I've no idea how any of them played, still disappointing to listen to them go out on the Live Forum, as I said on there " Not our night, not our cup, after over sixty odd attempts of trying for it, or entering for it anyway!!
Clive Rogers
44
Posted 21/09/2021 at 22:03:50
Rondon looked like he was playing in 3ft deep water and the others weren't.
Paul Birmingham
45
Posted 21/09/2021 at 22:04:51
Very disappointing night and difficult to take positives.
The lack of punch in attack caught up and it's going to take some character to beat Norwich, but it can be done.
Fine margins with the penalties, but from the start on a ground were Everton have struggled at, generally since the 70s, in the first half QPR, played to their strengths.
Did the starting team selected do enough, and should Gray and Duke have started?
But the first team squad players had a good chance to stake a claim tonight.
Rafa will realise the scale of his job, and now Digne is crocked, it's a going to be tough in the next month.
But Anthony Gordon done well, and deserves a place in the squad, long may it last.
That's about the best positive for me.
Let's beat Norwich and not get wound up by the RS, tomorrow at work, this week, as they ain't worth it.
It's not a curse, and it's not QPR, it's Everton, not managing out a tricky game.
Shaun Lyon
47
Posted 21/09/2021 at 22:05:49
Didn't see it - perhaps fortunately...but so many pens being scored suggests either incredible finishing and coolness across both sets of players or not the highest level keeping. If Pickford had been playing I'd have backed us all day long. Oh well. What a shite threadbare squad we have.
Kevin Prytherch
48
Posted 21/09/2021 at 22:09:23
I missed the first 20 minutes so can't comment on that, but the rest…
Bergovic - didn't have much to do, but didn't get near a penalty
Kenny - made a couple of rash lunges, put 1 decent ball in the box. Didn't do much else good or bad.
Digne - always looked to get forward and was one of our better players.
Holgate - made a couple of excellent long range passes and outshone Godfrey at Centre back. Got luck with the slip
Godfrey - did better at full back. Maybe we should concentrate on him being a full back.
Davies - didn't do a lot wrong, didn't do a lot to get noticed. Didn't do a lot. Tidy on the ball
Gomes - lost the ball a couple of times. Infuriated me with 1 minute left in the first half and playing a free kick backwards
Townsend - looked good on the ball, can't argue with a goal and assist
Gordon - grew into the game and was one of the better performers.
Iwobi - had some nice touches, but that was in between poorly weighted passes, poor runs and no hold up ability. Poor
Rondon - struggled against 3 centre backs.
We showed today that we still miss creativity and a fit striker. We were never in danger in the second half, but equally didn't look like scoring either. Wasn't a woeful performance, but a few players didn't take their opportunity to shine.
Clive Rogers
49
Posted 21/09/2021 at 22:12:32
Gordon has now clocked up 27 senior appearances for Everton and Preston for zero goals. Typical for our type of player. Not good enough.
Alan Moss
50
Posted 21/09/2021 at 22:12:46
Laughing stock AGAIN
Mark Ryan
51
Posted 21/09/2021 at 22:15:12
Gray, steal of the window. Rondon, seal of the window. Moved around like he had cement in his boots and behaved more like an erratic seal at feeding time than a Premier League footballer.
A tragic night all round and as soon as Davies walked up looking like Worzel Gummidge, I turned the TV off. Wife sees her phone beep and looking down says, "He's missed".
Of course he has.
Danny O'Neill
52
Posted 21/09/2021 at 22:15:23
I hate that ground and I hate that crowd. Going to give myself time to calm down on the way home before saying too much.
Great support for a Tuesday night, but what else would you expect.
Fans were man of the match.
Colin Malone
53
Posted 21/09/2021 at 22:16:34
Suppose we had to play fringe players because of our European schedule.
UTTER SHITE. With a special mention To Rondom, Kenny and Iwobi.
Brent Stephens
54
Posted 21/09/2021 at 22:19:28
Jay #32 "Bergovic never got near their penalties. Poor final pen by Tom."
In fairness, neither did their keeper get close to our pens. Well apart from one.
Colin Battison
55
Posted 21/09/2021 at 22:19:44
Where do you start with that dross? Like others have mentioned, we just don't have anything past our strongest eleven. This squad is an absolute embarrassment. It makes you sick watching this garbage.
I was driving home on Saturday and heard that our 4 key players were out injured for the Villa game and likely to be missing for a few weeks and immediately I thought that we would lose the next few games without them as we have nothing in reserve.
Two out of three in a few days. Rondon does not even look 5% fit, for fuck's sake.
So here we are facing a team on Saturday who could not beat an Under-11s team and they will probably nick the game. I hope I'm wrong but Everton are the best at handing out gifts.
Where are the goals coming from with what we have available? Worrying times already and we are still in September. I would never bet against Everton and never will but, if you want to inflate your bank accounts on Saturday, Norwich are a tasty 6/1 for the win.
I'm not normally this negative but I've had enough of being a part of this victim support group known as Everton FC.
Phillip Warrington
56
Posted 21/09/2021 at 22:21:04
I guess we are just going to have to accept that Everton are never going to win silverware. We are never going to finish in the Top 6.
Yet every manager that manages Everton thinks we are a big team and can rest whatever decent player we have in cup games... Why?
This is the result: we get beat by a struggling Championship team and never looked like beating them, which is the worst part.
I would rather win a cup and finish in the Top 16 than finish mid-table and win nothing.
I hope Rondon is only on a 1-year contract because he is shit.
Tony Abrahams
57
Posted 21/09/2021 at 22:22:06
Pat K is probably right, but you would still expect us to have enough quality to go and win the game. Some very, very poor performances tonight, with our three midfield players all competing with each other, to see who could create the least.
They were obviously not helped by having to play with a half fit centre forward, and they are also probably a bit rusty, but we lacked everything in that very important area of the pitch tonight, as we slip on the banana skin once again.
Another full away section, unbelievable support, although sometimes I don't know how those absolutely fanatical Evertonians do it.
Tony Twist
58
Posted 21/09/2021 at 22:22:38
Second rate and real proof of this club's decline. Brittle players make a brittle team, it was no surprise it went to penalties and of course a loss. It is so easy going being an Everton player as acceptable standards of performance are so low. The lack of desire to be the best is shocking.
Brian Wilkinson
59
Posted 21/09/2021 at 22:22:45
Could we have won that game, had we held onto Nkounkou and Olsen? Most definitely.
Letting players leave or go out on loan has cost us big time; this was a game that we could have rotated, whereas now we have no competition for Pickford, Coleman, or Digne.
I get Rondon is not match-fit but Jesus Christ, could we not have given Simms at least 15 mins to try and make the difference?
Very unlucky with the injuries we have but, at the same time, we should never have let Nkounkou go on loan, or not sign Olsen, when we had the chance.
The only glint of light was landing my 9/2 bet of a goal in each half and 5 corners each half.
Would have preferred my bet to bomb and Everton sneak through.
Darren Hind
60
Posted 21/09/2021 at 22:24:00
The curse of the Southport weasel strikes again.
Lets kick whle their dwon
Christine Foster
61
Posted 21/09/2021 at 22:24:24
Only watched part of the game due to poor feed, listened to the rest on Everton radio. Hard to take anything positive out of that, it has happened so many times now.
So, we have a first eleven that on its day is about a top six, at best, side. As we lose players, there are no premier quality replacements. From keeper to centre forward, at least 7 of the players on the pitch should not be playing a full game for Everton any more. We haven't got a real squad, there is no real competition for places as the gulf is huge, and thats not saying too much about the best we have! Meanwhile somewhere in the UAE the best player we have had for a generation is being given away...

Doesn't matter who the manager is, bottom line is we haven't got enough players and we desperately need to get rid of those who are frankly not good enough. We are turning into Newcastle.
James Head
62
Posted 21/09/2021 at 22:25:22
Rondon had the rigidity of a condom, local hero Tom was daydreaming about his next pair of velour bottle green flares and Holgate was mulling over an offer from Wrigleys where he was voted casual chewing gum gurner of the year, thank fuck for Townsend and Gray.
Mick O'Malley
63
Posted 21/09/2021 at 22:25:35
Clive, I totally agree about Gordon; not too bad tonight but he just looks too lightweight to me. I can't see him being a first-team regular, he just doesn't contribute enough but he is far from the only one.
Another disappointing result.
Simon Dalzell
64
Posted 21/09/2021 at 22:25:51
We have taken some crap players on in our desperation over the years, but Rondon must be about the worst. Iwobi not far behind – especially for the price we paid.
Begovic looked totally lifeless. Another shite cast off. We let better players go like Olsen and Nkounkou. We are an utter shambles. Surely Simms could have come on, so ineffective was Rondon.
Brent Stephens
65
Posted 21/09/2021 at 22:26:53
Mick, I'd love to see Gordon get a goal just to boost his confidence – something he wasn't short of in the U23s.
Phil Wood
66
Posted 21/09/2021 at 22:27:03
Just like to say to all those moaning we didn't put out our best side. With the injuries we have then we have to rest/bench our better players for the Premier League games.
We lost on penalties. Wow, is this any different to any other season in this cup? Except this season we have less players to choose from. What the fuck are we expected to do?
Tiny squad thanks to several years of wasting money.

Andrew Kelly
67
Posted 21/09/2021 at 22:28:51
My problem is that we give the fringe players a chance and, surprise, surprise, they don't take that chance. Why? Because they're not good enough.
They haven't been good enough for years but they continue to be our fringe players because we don't get rid of them and then we are forced to play them year after year.
I cant believe people are having a go at Rondon. He hasn't played for 4 months! He's obviously going to struggle. He will play on Saturday and will struggle again but that's not his fault. It's the fault of my joke of a club!
Darren Hind
68
Posted 21/09/2021 at 22:29:10
Point well made and very relevant, Tony.
The fans were magnificent again tonight. You just hope the likes of Rob Hall, who goes the match, full stop, will get his reward sometime soon.
Ciarán McGlone
69
Posted 21/09/2021 at 22:29:24
Rondon's fitness levels are an irrelevance... he won't move any faster than that. Awful player.
I tried to forget everything I'd seen of him before but Mike Gaynes was right. Truly tragic signing... especially with Kean going.
Ted Donnelly
70
Posted 21/09/2021 at 22:30:32
I don't think I can take this anymore... laughing stock AGAIN!!
Peter Mills
71
Posted 21/09/2021 at 22:30:46
Second best all over the pitch in the first half, better in the second and I thought we would win.
Iwobi, Rondon, Gomes, Kenny, central defence - poor.
Excellent penalties. Begovich hardly moved. Davies was odds-on to miss and should have been number 11 to take one.
Rob Dolby
72
Posted 21/09/2021 at 22:31:11
The better team won.
Some pretty poor performances tonight.
Holgate and Godfrey looked like boys compared to Charlie Austin.
Davies, Kenny, Rondon at best are average.
Special mention for Iwobi who is rapidly turning into the most passive ineffective footballer I have seen in a blue shirt.
If only we had a young international striker that had scored lots of goals last season on our books or even a crocked world class player that can lift others' performances with his presence on the pitch!
It's going to be a long season.
Andrew Keatley
73
Posted 21/09/2021 at 22:31:20
I am far more embarrassed reading some of the above comments than I am by going out on penalties away v QPR.
We are in the state we are in. There are myriad reasons why, and there are a multitude of people to blame – but drawing away against QPR while creaking under the strain of injuries is hardly the moment to show such petulance as Stephen Brown does in post 42. Pointless? Come on, we all want to win matches and trophies but show a bit more perspective.
We started with a team largely made up of fringe players who have struggled to convince the average fan that they deserve to be at this club – Kenny, Holgate, Gomes, Davies, Iwobi, Gordon – as well as new additions: Begovic, Townsend and Rondon. None of our players humiliated themselves tonight, all they have done is lost a close game of football in an away cup game against a Championship side – even if it lays bare (again) how our squad has very limited depth. None of this is news. So why the unreal expectations? Why think that a group of players that have struggled to convince individually are going to collectively produce a richly deserved win?
I thought Doucouré and Gray (unsurprisingly) improved us significantly, and on balance we probably should be in the hat for the next round. But a victory against Norwich on Saturday, and finding a way to be competitive at Old Trafford the week after – if we can do those things, then it's been a very good start to the season (all things considered).
Andy Mead
74
Posted 21/09/2021 at 22:32:37
Tonight confirms, if I ever needed it confirming, that I'll never see us lift another trophy in my lifetime.
Our squad is awful. At one point or another, we had just about every first-team player who is fit and available to us on the pitch and it still wasn't enough to beat the mighty QPR.
Usual names that always get blamed when we lose but maybe most are right? Not Rafa's fault and I think he was the only one brave enough to take this job.
Past managers and reckless spending have got us where we are currently. It's going to be a long hard but hopefully not disastrous season.
Simon Dalzell
75
Posted 21/09/2021 at 22:34:16
Phil (66).
We still lose these games when even depleted teams should be good enough. Lower league teams rest players and still beat us. Year after year after year.
Anthony Jones
76
Posted 21/09/2021 at 22:34:42
Sounds as though Rondon was rubbish and Iwobi reverted to type. We have a few very good players but it is not enough to really challenge.
Benitez is possibly the right manager for this necessary period of stabilisation, but the Villa drubbing was a wake-up call.
Let the battle for Top 10 commence!
Phil Wood
77
Posted 21/09/2021 at 22:34:46
Jesus, some right plonkers on here.
Anthony Gordon is still potentially a very good player but needs a confidence builder and run in the team.
Rondon has played 2 games and is massively short of fitness, yet people are expecting great things from the off.
I despair of some posters.
Kunal Desai
78
Posted 21/09/2021 at 22:36:44
It's the same every season sadly. As a club, the best we can hope for is to finish 7th with this group of players.
We are out of one cup and are further away in over 25 years than ever of winning a trophy, let alone even competing for top four which in the medium term is highly unlikely.
Why do we get ourselves into this position every season is a mystery, short of players and lack of squad depth which has been an issue even going back to the Moyes days.
The whole structure of this club is rotten to the core.
Christy Ring
79
Posted 21/09/2021 at 22:38:07
The club is a total shambles. Brands is DoF, he brings in two veteran keepers, sells a young promising keeper, he didn't buy a full-back, Coleman 31 is injured, we lose a young left-back, loan out our only reserve left-back...
I'm guessing Digne was injured tonight, gets rid of Kean valued at about £30M on loan, instead of insisting on a sale only, and brings in a 31-year-old to replace him, and I haven't even mentioned Rodriguez.

Barry Rathbone
80
Posted 21/09/2021 at 22:38:08
Same issue that no-one bar Martinez in his first window has come near to addressing for decades.
Everton squads meander from season to season with one or two reasonable players, not great but reasonable, producing such results when injuries remove said players but even the "full" team are only "middling to fair".
Fans have called for wholesale change every summer for as long as I can remember but only the Stones, Barkley, Lukaku, Barry, and McCarthy season came near.
Trophyless and mid-table has been our fate for decades so why on earth should it change by spending £1.5M?
Justin Doone
81
Posted 21/09/2021 at 22:38:17
I'm reading the positives are Holgate and Gordon. We scored a few goals, created several half chances.
Less so Godfrey's performances at his best position at centre-back and the lack of fight, pace, passing and creativity from Gomes and Davies, no real surprise.
On Godfrey, he's young and can improve. Like many pacey defenders, they over-rely on their pace instead of concentrating on marking and positional sense.
Penalties are always a 50:50. We did generally as expected after Godfrey had already had his poor first penalty saved. Davies's penalty just not enough pace on it into the bottom corner; keeper's guessed right and saved.
A bit disappointing with some poor performances but a useful run out for several players.
One point: If Rondon can only do one thing, hold play up, then why don't we play to his strengths?
Back to Finch Farm and more practice, methinks.
Simon Dalzell
82
Posted 21/09/2021 at 22:39:45
Sorry Andrew (73). We should still be up to beating these teams. The vast majority of comments are fair. We are sick of the losing mentality. Be embbarassed by your team, not our comments.
Mike Doyle
83
Posted 21/09/2021 at 22:40:14
As Rondon clearly isn't fit enough for Sunday League football - and we appear to have no other fit central strikers at the club - I wonder if Rafa might think of playing one of the centre-halves as a makeshift striker (as we used to with Mike Lyons back in the 70s)?
I reckon Mina would give it a go – and wind up the centre half marking him. Plus he or Keane would stand a decent chance of getting on the end of Townsend's crosses.
Failing that what about free agent on a short-term deal? I see Oumar Niasse is still without a club.
Mick O'Malley
84
Posted 21/09/2021 at 22:43:08
We are all entitled to our opinions on players, just cos you don't agree does not make us plonkers.
Simon Dalzell
85
Posted 21/09/2021 at 22:44:21
I'm not expecting wonders off Rondon, but he was diabolical and a sad indictment that he was on the field at all. (77).
Tony Abrahams
86
Posted 21/09/2021 at 22:45:07
I think the last sentence of Tony T's post@58, is probably the most relevant point. You Can't always be the best, or even just good, but sometimes it doesn't matter, if you at least show enough work rate and desire, and this is exactly why Andros Townsend cannot be faulted at the minute.
Barry Hesketh
87
Posted 21/09/2021 at 22:46:14
Adam Jones of the Echo, who usually writes positively about Everton – even when it's not deserved – gives his views on tonight's performance.
This squad has faced all these same questions before under what is becoming a growing list of different managers.

Nobody can seem to instil the right attitude.
The hard-work, tenacity and dedication for the shirt that Everton have shown on so many occasions under Rafa Benitez was nowhere to be seen among many of those out on the pitch.
I'll be honest, I didn't watch the previous round at Huddersfield or tonight's game, as I too believe that there is a laissez-faire attitude among too many of our squad in recent years. I feel for the manager because it seems there's no way to prevent the majority of the squad from reverting to type and letting the fans down at the drop of a hat.

Christine Foster
88
Posted 21/09/2021 at 22:46:18
Mike Doyle, I know I shouldn't laugh but the same thought occurred to me, I wonder what Oumar Niasse is doing..
Tom Bowers
89
Posted 21/09/2021 at 22:46:48
I called this this morning and, once it went to penalties, it's a lottery.
This is a useless competition and, as long as Premier League managers keep ''first teamers'' from starting, it always will be.
Rangers were at home and from the off started with more speed and commitment, as happens in many Everton games.
Gordon should have scored easily but blew it and then, as always happens, the other team scores first.
We have seen it all before; too many defensive mistakes and not good enough in midfield.
Some of these ''replacements'' are just not good enough.

Kieran Kinsella
90
Posted 21/09/2021 at 22:47:16
Always a bit silly to knock the guy who missed the penalty.
We had 90 minutes of football to try and get a win beforehand. There's just a lack of quality and confidence once you take out a few players from our team. Everyone from Koeman onwards failed to get any more out of most of these.
My worry is, if we carry on, we might end up losing our few good players just to balance the books. Feels a lot like the late 90s...
Kevin Molloy
91
Posted 21/09/2021 at 22:47:21
Tonight was a damning indictment of whoever is in charge of our second string, cos we've got nothing in reserve. Those lads wouldn't worry Crewe's A team.
We've invested a lot of years in the likes of Tom, Mason, Jonjoe, and there's very little to get excited about at the end of the day. I know others, like Gomes, didn't play well either, but tonight was a crucial one for some of those youngsters, and they didn't give it everything, it seemed to me.
No niggley fouls, or lung-bursting runs, just jog around and hope for the best. Watching Davies, a lot of the time he didn't seem to want the ball, moved away from it. Kenny, almost anonymous. Holgate bossed by an old lag.
Allan Board
92
Posted 21/09/2021 at 22:47:56
Usual outcome. Our best XI will get you to about 10th in the Premier League and win no cups. The utter rubbish brought in tonight are just that – rubbish. We all know who they are.
When you consider that was a near reserve QPR, and the mighty Everton 'squad' can't put them to the sword, what sort of gutless fucks do we really have at our club?
I don't blame Benitez for resting his best players – or rather should I say, the players who give a fuck – because he needs them for Saturday.
Here we go again, a little bump in the road (injuries) and the squad players go missing when given their opportunity. If I am honest, there is probably only about 8 of the squad who I would put any trust in.
I am at a loss to understand the mentality of these blokes anymore – shit, where is your pride? Like spoilt brats, they get the hump when told a few home truths and then give you only 50%,as if to stick the middle finger up at the manager.
It's been going on for fucking years and the lack of any consistency is a sad indictment of their lack of desire, discipline and determination to achieve any sort of success.
From top to bottom, the club is in disarray on a discipline level. A jolly up for the majority, who have no shame.
I want some leaders who will crack heads, please; being nice is for losers. Benitez must think he's in Groundhog Day!
I can accept losing to Villa and move on, but QPR reserves? A joke of a playing staff.
Clive Rogers
93
Posted 21/09/2021 at 22:47:57
Mike, #83, you surely can't be serious, it took us two years and about £6M to get rid of the useless bastard.
Rob Halligan
94
Posted 21/09/2021 at 22:49:32
Benitez out!
Danny O'Neill
95
Posted 21/09/2021 at 22:51:18
On the train back from Paddington.
Initial thoughts are what we all know. Once we scratch the surface, we are thread bare in terms of where we'd like to be. We were last season, we are now. Who the manager is makes no difference to that, but I have a gut feeling this one might manage it better.
I'm not going to praise or criticise individual players. I just wish we'd do this the other way around and start these matches with the strongest team, get it won, then bring on the fringe players.
Anyway massive shout again to the travelling hoards. Still there at the end as a few of the players came over and still singing down South Africa Road on the way back to the coaches and tube station. Fantastic.
Unfortunately I'm now only surrounded by chants of "you Rs" as I head home.
Norwich on Saturday and the FA Cup it is then. Thanks again to Martin, Peter and Mike for squaring me away.
Howard's Way with the dogs when I get in.
Christine Foster
96
Posted 21/09/2021 at 22:51:51
Well Rafa, all you have to do now is find a second 11 who want to be in the1st eleven with the skill and desire to crawl over broken glass to get there.
Your mission is simple, create a squad capable of playing at the same level who will compete on the pitch and off to win their right to be there. We barely have a 1st eleven of that capability.

Denis Hignett
97
Posted 21/09/2021 at 22:54:04
Nothing wrong with the team selection. This team should have been good enough to beat a championship side.
This competition has had many names, but the outcome is always the same!

Tony Abrahams
98
Posted 21/09/2021 at 22:55:16
If Moshiri can tell us we are in danger of becoming a museum, (or words to that affect) then I think after a loss like tonight's, which has partly came about because we have not be able to spend any money, then I think it's time us fans demanded at least an explanation, instead of this current wall of silence.
Damian Wilde
99
Posted 21/09/2021 at 22:59:42
I'd not been to an away game for a while. The coach journey down was old school and I loved it. Night game, well up for it.
Significant mistake number one: not starting with our strongest line-up. We need a trophy. It's illogical. It's a sackable offence. We were already depleted with four key players missing, so to further weaken us by not playing Allan, Doucouré, and Gray was just plain stupid. Can they not cope with two games a week? They have the best facilities going - everything on tap, they can cope with two games a week.
First half we were awful. Change it? No. Mistake number two. What is it with feckin' managers who don't change things when it's obvious to every fan it isn't working? Infuriating.
Mistake number three – not subbing Davies, who unfortunately was on the pitch to lose us the tie. He's League One standard. Our club cannot go anywhere with the likes of him on our books. Anyone who wants him to stay, is happy with 12th in the league and 4th round of the cup. Mind you, Everton fans at the match clap overhit passes, no ambition.
As for the keeper... Oh and special message to Rondon, who had about as much presence as an ant. A right royal Everton mess.
On the coach on the way back now.
David Pearl
100
Posted 21/09/2021 at 23:00:42
Tony, l agree. The amount wasted on sacking managers... the amount of players we got stuck with only to pay half their wages to play for other teams. Which leaves ua signing Rondon and Lonegan. The last 5 years have been a joke
James Head
101
Posted 21/09/2021 at 23:01:23
I have seen some poor players in a blue shirt since the early 70's but never anyone who goes through the motions the way Iwobi does, his lack of commitment and effort is appalling, he surely has never picked up an injury in his life as his lack of desire to be first to anything is so obvious, he's a disgrace to the Royal Blue Shirt and professional football generally.
Ste Traverse
102
Posted 21/09/2021 at 23:01:33
Historically we are shite in this competition and we are also shite at penalty shoot-outs so hardly suprising we yet again take another early exit from the League Cup.
Rob Halligan
103
Posted 21/09/2021 at 23:02:29
Dennis, we've got no European football to contend with, so the strongest possible team should have been put out to win the game. We should have been going all out to win this competition this year. We aren't going to win the league, and the so called big six clubs take the fa cup seriously from about the fifth round onwards. I'm now stuck on a coach for the next four hours totally pissed off with that team selection.
BENITEZ OUT!
Mick O'Malley
104
Posted 21/09/2021 at 23:05:00
Damian that shower of shit bags on the pitch don't deserve the magnificent away support that went down there tonight, another embarrassing loss to a lower league side yet the fans keep filling the away end out match after match, they deserve the strongest side available no matter who we are playing, Rob @103 totally agree
Danny O'Neill
105
Posted 21/09/2021 at 23:06:53
Safe journey, Damian and Rob. I'm just coming into my local station and an Uber away from home.
You can laugh at me early Sunday morning as I negotiate those Lime Street seagulls again!.
Christine Foster
106
Posted 21/09/2021 at 23:07:13
Tony, I think Moshiri threw his toys out of the pram when Ancelotti went. He has brought in Benitez and told him he has no money, deal with it. I think he probably will, but it won't be pretty, and frankly I think any hopes of Europe fans had are not heard in the boardroom. This smacks of a couple of hard seasons with no money circa Moyes.. until we get in the new stadium me thinks.
Personally I am not surprised, just who is to blame for where we are is rather and mute and rather pointless exercise unless its the same people who got us here to be still making the calls..
One thing is clear, and we have said it for a number of years, we are going backward faster than we go can go forward on the field at least.
Money was not the issue, its who makes the calls, who spends the money thats the problem. We have had bad managers and bad spends. Getting the right person to spend wisely is the answer, sadly I think its Benitez, but its not going to be pretty.
Darren Arnold
107
Posted 21/09/2021 at 23:07:15
@ Danny, 52 - I totally agree re: that ground and those fans.
On train home now, and just thinking how none of these fringe players will give the manager a selection headache once others are fit. It was a great chance for a few to step up, but no-one seemed very interested in taking their chance tonight.
It's a real pity we didn't nail down a deal for Robin Olsen – I'd feel much better with him around, especially at the moment – and he might have given those QPR pen takers something to think about.
Ah well. On to the Norwich game, I suppose.
Tony Abrahams
108
Posted 21/09/2021 at 23:08:05
The keeper was worrying because it looks like his legs have gone. He was screaming at Godfrey to push out just before they got their second goal. This is something I've been thinking in every game this season, bar Brighton, and it's something that needs working on pronto.
Playing deep, or playing a higher line, is open to debate, but not being compact when out of possession isn't.
Pete Jeffries
109
Posted 21/09/2021 at 23:10:12
Sorry, Mike Doyle, but I disagree re Mick Lyons.
We never won anything with him in the team.
Kevin Molloy
110
Posted 21/09/2021 at 23:12:23
Rob,
That second-half side was about as strong as it gets when all your best players are injured. Nothing to do with the manager not going for it. The squad beyond the first eleven can get bounced around by anyone, as Carlo et al will testify.
Soren Moyer
111
Posted 21/09/2021 at 23:13:12
Anyone mentions Davies, Kenny, Iwobi, Holgate et al next time, I will be sick. Barring Digne (maybe), Doucouré, Townsend and Gray, the rest should never be near this club ever again! Embarrassment to this club, the fans and mostly to the game! Get rid. Imagine they are getting paid thousands of pounds a week! Unbelievable!!!!
Anthony A Hughes
112
Posted 21/09/2021 at 23:14:01
A squad made up of rejects, has-beens and never-will-bes.
Barring two or three players, we have one of the most shallow, weak squads in the Premier League. Years of transfer market stupidity has left us short of two to three quality strikers, no right-back cover and zero creativity and pace in the midfield.
Another season of aimless not quite Best of the Rest battles. Doesn't matter who the manager is; yes, we'll have the odd good performances… but we won't bother the serious football teams.
Gerard Pauls
113
Posted 21/09/2021 at 23:14:02
One word: pride... never seen it in an Everton shirt for donkey's years. The last players who played for the shirt with pride were Joe Royle's Dogs of War. Too many useless self-centred players on Easy Street for years at Everton. Several managers have tried but are always reduced to nervous frustrated wrecks by these so-called professional people masquerading as footballers.
Davies is nothing more than a self-styled scruffy fashion Guru who can't kick a ball but gets payed millions a year to pretend he can... Iwobi could loose himself in a mirror, he's a headless chicken again being payed many millions to embarrass the royal blue shirt.
If it wasn't for the golden fleece that is Bramley-Moore Dock, I seriously believe that Moshiri and Usmanov would be off like a shot. They certainly will once the development of the northern docks is finished with a couple of billion in profit in their back pocket.
Christine Foster
114
Posted 21/09/2021 at 23:15:11
Tony, you are right, but it's a malaise, ball-watching, waiting for someone else to take responsibility, it really is like watching a Sunday League side.
I was going to go through the team but, in all honesty, why bother? Bottom line is that most of them are nowhere good enough. Why did we let Olsen go...? Dear me.
Mark Andrews
115
Posted 21/09/2021 at 23:15:38
Surely a Championship or League One squad needs bolstering with Tom Davies? The lad has no place in the Premier League.
It's also really apparent with the signing of Rondon that we're in a holding or consolidating pattern because of the financial restraints of both the new stadium and the profligate spending.
The next few years at this tired old club are going to be very trying. The same level of success for the last two decades but with limited spending. Strap in. It's going to be a painful ride.
Nick Page
116
Posted 21/09/2021 at 23:16:13
Once Rafa realises this is the most overpaid, talentless squad he's ever managed, he'll walk, literally, back to his house on The Wirral. And the joke will have gone full circle.
Absolutely cursed, this club. Thanks, Bill. 👍
Dan Coultas
117
Posted 21/09/2021 at 23:16:20
Pretty awful week for Rafa, some terrible players on that pitch today but Rondon must be the worst we have had in years and that's saying something.
Somehow it still just feels another twist in the farce that is the running of the club these days.
Ian Riley
118
Posted 21/09/2021 at 23:19:37
Rob @103... look at the squad and injuries. Games are coming thick and fast. Another two or more injuries to key players and we are in big trouble. How about that first 11 was good enough to win. Shit defending cost us!
Rafa needs to tighten things up! Get to be being boring again! Few one-nils!
I'm gutted to be out of the League Cup but history tells us it's not for us. Furthermore, top clubs want every cup and have the squads to do it! Sadly I don't think we have the squad for three domestic competitions. We say the same old every year.
Rafa out, my arse!! Best manager since the great Mr Kendall! You think we are gutted tonight, Rafa won't sleep tonight! Years of average squads have cost us, not Rafa.
Kevin Molloy
119
Posted 21/09/2021 at 23:20:38
Dan,
I think Rondon will be a different player in about 6 weeks. When he first joined Newcastle, it took Benitez a good while to introduce him. He's clearly way off at the moment, but I'm sure he'll be a lot better quite soon.
Damian Wilde
120
Posted 21/09/2021 at 23:21:20
Mick, correct, it's amazing how away fans keep going, with little in response from the club.
Danny, cheers! Safe trip home. Life of a football fan, eh!
Mick O'Malley
121
Posted 21/09/2021 at 23:21:34
Darren @107,
Robin Olsen is on loan at Sheffield United this season, pity we couldn't have got him on loan again as he never let us down and was fantastic at Leeds last season.
Paul Jones
122
Posted 21/09/2021 at 23:22:22
Benitez I assume must have the same gig he had at Newcastle: Premier League survival with close to a nil spend.
Unfortunately, given we do not have the depth of squad to compete in cup competitions and challenge for Europe or stay in the Premier League. Tonight was no surprise; it was a certainty that Charlie Austin was going to score against us – another journeyman striker, like Jim Melrose, who saves his goals for Everton. We are fortunate he has not scored an often to be seen televised goal of the season; otherwise, we would have signed him for him never to score again.
I remember when our "bogeyman" was Ian Rush; even that standard has fallen.
Dan Coultas
123
Posted 21/09/2021 at 23:23:04
Christy Ring (@79),
The whole place stinks from top to bottom. To think of some of the levels of talent we had on the books at the start of the season who didn't get a second chance and got farmed off to get them off the payroll, only to then deliver us this shower of dross. Terrifying.
Sam Hoare
124
Posted 21/09/2021 at 23:24:54
Sounds like a very close game that we might have won on another day with the odd decision going against us. Much like Villa.
Clearly the squad lacks depth, we are paying the price for rash and ill-judged overspending. But I don't expect this season to be any worse than the previous two. At least the games are a touch more entertaining.
Kevin Molloy
125
Posted 21/09/2021 at 23:28:27
Sam, agreed.
We are at least passing the ball forwards this season, so there's that.
Michael Lynch
126
Posted 21/09/2021 at 23:42:39
I agree that we've been a lot more entertaining under Rafa, but tonight was dismal. Not his fault, but this squad is dreadful. Sadly, the likes of Holgate, Davies and Kenny have had their chance and are not going to get any better.
In the case of Davies particularly, I'm really disappointed, because he looked a superb prospect early in his career but he seems to have gone backwards. I'm sure he'll have a decent career in a lower league or maybe with a newly promoted club, but he needs to move on.
Gordon maybe should be given the rest of the season to see if he makes the grade but, again, he must be reaching the end of his opportunity at Goodison.
Iwobi and Gomes were both appalling tonight and, once more, they ain't going to get any better at this stage.
I keep reading that Rondon needs to get his fitness back and then we'll see a decent player, but it's very hard to imagine what we saw on the pitch tonight being transformed into even a back-up striker. He was embarrassing. As was the goalie.
Sure, we could have nicked it on pens, but we can't fool ourselves that tonight was anything other than a truly awful evening for Evertonians.
Christine Foster
127
Posted 21/09/2021 at 23:44:24
If I was Benitez, I would be trawling through the list of players without contracts – because they cannot be much worse than what we have. But I suspect we cannot even afford them...
Andrew Bentley
128
Posted 21/09/2021 at 23:45:11
There was no chance of Olsen joining us again. After the break-in his family didn't want to be in Merseyside anymore.
I do love the positivity of some on this site but I genuinely fear we are screwed this season and are heading for a relegation battle. Deluded if people think we are going to be in the top half with the depth of squad we've got.
Rob Halligan
129
Posted 21/09/2021 at 23:46:39
Ian @118.
That starting eleven wasn't good enough to win, simply because it never. The likes of Allan, Doucouré and Gray should have started, maybe even Simms, got the game won, and then maybe brought off.
That piss poor excuse of injuries happening can happen in any game. We could easily get two or three more injuries on Saturday.
It's Benitez's fault we lost tonight, simply by his team selection.
Ben King
130
Posted 21/09/2021 at 23:48:14
It's just so Everton.
What a miserable experience following this club has been.
What a waste of my life.
Sean Kelly
131
Posted 21/09/2021 at 23:50:26
Oh dear... another manager but same old problems. Shit squad that has no talent, no balls, takes no responsibility, but takes home a big wad every week. Tiring and depressing.
Danny Broderick
132
Posted 21/09/2021 at 23:59:05
This is the problem with changing manager every couple of years. We all know that Gomes and Davies in midfield doesn't work. Yet we have seen it under Silva, Ancelotti and now Benitez.
The whole set-up felt like a team from yesteryear. 4-2-3-1, not much goal threat from midfield. Not much up front.
Very disappointing evening…
Alan Moss
133
Posted 21/09/2021 at 00:02:22
Benitez's post-match comments are pitiful. I can't wait to see the back of him. While the rest of the Premier League clubs ease into the next round, we get dumped out by lower league opposition and he thinks we did "quite well"!!!
Ian Horan
134
Posted 21/09/2021 at 00:02:55
Well, I'm as disappointed as anyone. Let's be honest: anybody blaming Benitez for this needs to take their head out of their arses. We are currently suffering for our FFP threat and years of piss-poor management but that's for another discussion... Godfrey really is struggling but let's remember it took 4 months for Liverpool's TAA to recover from his Covid-19.
Kevin Molloy
135
Posted 22/09/2021 at 00:04:07
The big hitters may have eased into the next round, Alan, but I like to think we roared out.
Jay Harris
136
Posted 21/09/2021 at 00:14:39
I wonder how many of those comments would be totally different if we had won.
We had far more chances than QPR whose keeper was in fine form and, but for two Ben Godfrey "moments", we would and should have won.
Yes we were poor but they flattered to deceive and were weak at the back.
Unfortunately Rondon stayed in the dressing room... or at least he should have... and Iwobi has mastered the art of the "misplaced" pass.
Other than that, I thought Tom and Gordon had decent games and Townshend pulled his tripe out for the cause.
Rafa has a lot of work to do to make us more solid at the back.
Mark Boullé
137
Posted 22/09/2021 at 00:15:03
The good about tonight – my first game since 2017 for all sorts of reasons, fantastic to be back amongst the best fans in the world, singing all the songs (we need a better one for Demarai Gray!), shouting myself hoarse...
The bad about tonight? Pretty much everything else. Rondón needs time, he can't be judged yet, I think he only touched the ball about five times all game...
Gomes was appalling, he visibly wimps out of tackles now, which added to the fact he was always painfully slow to press in midfield and his non-existent forward play, means he offers nothing whatsoever. Even had two clear shots with time and space, dribbled both wide. Get rid.
Kenny – hopeless, can't defend or go forward, no way can he replace Coleman long term.
Holgate – weak and can't pass at all, very poor.
Godfrey – what's happened to him? Covid affected? Where is the beast of last season who out-ran or out-muscled everything in his path and went on buccaneering runs upfield as well?!
Begovic – didn't do anything wrong in the 90, but his attitude and posture for the penalties really stank. Walked to and from the goal with his head down, looking beaten before he started. And so it proved. Pickford saves at least two of those kicks.
Iwobi – Jesus Christ, you'd have to go a long way to find a more useless performance in an Everton shirt in the last 10 years. Seems to take him a second longer than everyone else, including QPR players, to get the ball under control. Which means he usually loses it before he can even try to pass or run with it. Weak as fuck, slower than a tortoise in scuba gear, missed the easiest one-on-one you'll ever see, and didn't even, at £35M, have the confidence to take a penalty. What an absolute criminal waste of space and money.
Honourable discharges on this occasion to Townsend, Davies (just about), Digne and Gordon of those who started.
Colin Glassar
138
Posted 21/09/2021 at 00:15:25
Too many poor players in the squad. Most of us recognise who they are: Iwobi, Holgate, Davies, Gomes, Kenny, Delph, Gbamin etc… either poor technically or physically.
It's going to be rough the next few years as we can't spend any more money and we have to budget for the stadium. So get used to a lot of shite for a while longer.
Barry Hesketh
139
Posted 22/09/2021 at 00:17:14
If Benitez is pushed out or if he decides to walk, it's over to Duncan, I suppose. The current manager is a very brave man if he knew that his hands would be so tied when it came to spending money but still decided to take the job.
I understand the disappointment that fans feel, particularly those that travel up and down the country, but Benitez is at Goodison to keep us in the top-flight — anything he achieves above and beyond that will be a bonus for the board and the owner.
Fans want tangible prizes and the glory that it brings; the guys in the boardroom want to keep the TV money and all the rest that the Premier League provides and they don't really care about what the fans want. The players know this, particularly those who know they won't be in the first-team so often, and they act accordingly, which results in games like tonight.
Somehow, the team, either under Benitez or Duncan, will pick up enough points to keep the club in the Premier League; they may even do a little bit better than that, but ultimately they won't over-extend themselves by competing for prizes, because they probably realise that they aren't good enough to win any of them. And let's be honest, most of them don't really care.
Matthew Williams
140
Posted 22/09/2021 at 00:23:35
Disgraceful display, but am not surprised. After all, we've always treated this competition with contempt for 60 years now!
Only a good thumping of Norwich will do for me on Saturday... back to the drawing board I suppose.
Sigh!
Damian Wilde
141
Posted 22/09/2021 at 00:26:35
Ian, it is Rafa's fault: he left our better players on the bench, he didn't sub Davies, etc. His decisions and we lost because of it.
Jay, but we didn't win, so irrelevant point. And Davies, you're joking, yes?
Ed Prytherch
142
Posted 21/09/2021 at 00:27:45
I don't blame Rafa for this. The game against Norwich is more important and he wanted to save the legs of key players.
I thought that Anthony Gordon got stuck in and a run in the first team could make him a very useful player. On the other hand, I have given Jonjoe Kenny the benefit of the doubt in the past but now I agree with his detractors. His future is in League One.
Tom Davies is another. He has spent some time on the bench and tonight he was given his chance and he blew it. His future probably lies elsewhere, I can see why Rafa tried to trade him for Sean Longstaff.
I can't understand why Godfrey and Holgate, who have had purple patches in the past, now are flawed players. Maybe Godfrey's athleticism and energy will enable him to play well amongst defenders who read the game and give him direction.
I would like to see Gordon start on the left and Gray play through the middle against Norwich.
Don Alexander
143
Posted 22/09/2021 at 00:45:04
Tonight's performance and result has little or nothing to with Benitez, and it irritates me that some of us say the real cause of our problem/s "is for another thread."
With respect, it's not for another thread because the problem tonight and for the past 30+ years has been delivered to us by an owner or chairman and their staff every bloody day, without ever looking like we'll win a trophy, whilst very very rarely playing any type of football that'd cause a queue in our own club shop should it be committed to DVD.
And yet we accept it from the point of view of the owner and boardroom, day after day, decade after decade. We, the fans, keep their square wheels going to their smug satisfaction, whilst we all fall apart in despair after just one of hundreds of evenings like this one in the past 30 years.
Just why do we so consistently let ourselves be treated like trash by our owner and the boardroom?
Derek Thomas
144
Posted 22/09/2021 at 01:05:20
Everton in 'early league cup exit' - Shocker.
With all the past goings on about Ancelotti and his £10 Mill, Rodriguez and his... think of a number.
Apart from it's on his doorstep, there are plenty... millions of reasons in fact, why Benitez is going nowhere.
I've not seen his wage figure bandied about anywhere!!
Dale Self
145
Posted 22/09/2021 at 01:29:52
No he's not going anywhere and he's not getting any more consideration than Carlo regarding squad constraints of any sort. Rafa misplayed this and may have turned Tom into damaged goods; and yes, I realize Carlo destroyed what may have been a footballer in Holgate.
Rafa is not Carlo when it comes to protecting weaknesses. He's going to go for it in a different way and we'll see if he can get the buy-in or if quality is the constraint.
Deploying the false 11 can be magic but this looked like Rafa doesn't really know the support players well. He should have known that selection could stall and had a tweak. At 2-2, we could have pushed on
Mike Oates
146
Posted 22/09/2021 at 01:31:22
When I saw the team sheet before the game, I just knew that, with Gomes and Davies as our central midfielders, we were going to struggle. Neither has pace. Davies hasn't got the technical skills to manage the ball at all, he's clumsy, his positional play is poor. Gomes just has lost the presence he had prior to his injury.
Together, as we've seen many many times, they just don't work. It leaves us open through the middle and neither can support the attack at all.
The eyeopener for me was the poor understanding that Holgate and Godfrey had. I expect Holgate to have his mad moments but Godfrey was way off the pace. His positional play was poor, his strength was weak and he got done well and truly by Austin. Maybe just post-Covid issues but that wasn't the lad we saw last season.
As for Kenny, he's not up to it; at best, League One. Begovic looked disinterested, I never saw any attempt to cajole his defenders, and a complete lack of commanding the penalty situation. Upset the opposition, get in their faces!
It's going to take a number of seasons to clear the heap of deadwood we have, including Unsworth and his old Everton buddies at the Academy and U23s, who believe they are top notch, but history and records show they haven't developed anyone capable of forcing his way into the 1st team since they've run the patch.
But to attain this huge undertaking then "True Blue" Kenwright will have to be moved; his blue vision of all things beautiful from past Everton is ruining the club.
Whilst he is around, the cronies are safe, Brands has his hands tied behind his back, and Moshiri hasn't got the time or inclination or skill base to remedy the situation.
We have many more evenings like tonight to go through yet!
John Boon
147
Posted 22/09/2021 at 01:32:24
I have read 144 comments. Nobody is happy with what happened on Tuesday night.
We are a very poor team and the present manager is not to blame. Simple but true. We do not have the players with acceptable skills for a Premier League team but, even worse, a complete lack of effort by all but a few.
Bob Parrington
148
Posted 22/09/2021 at 01:47:05
If Rondon ain't fit enough to play, why not play Simms and at least have some energy in the position?
Mike Gaynes
149
Posted 22/09/2021 at 01:52:42
Derek #144, what difference does it make how much Rafa's paycheck is? Managers must be paid.
Mike #146, time for everybody to let go of the misty-eyed false memories of Gomes' "presence" before the injury -- in 35 appearances before the broken leg, he had one goal, one assist and maybe a dozen good games. That's it. You are, however, spot on about Godfrey. It's an absolute mystery how much he has dropped off.
Dale #145, no, Rafa hasn't "damaged" Davies any more than Carlo "destroyed" Holgate. Neither was ever that good to begin with. For all his heart, Davies lacks physical talent. Holgate just lacks -- it's hard to believe a guy with that much physical ability could be that miserable a passer, and that timid in contests.
Everton lacks funds and quality in depth. That's pretty much it.
Steve Brown
150
Posted 22/09/2021 at 01:56:39
John @147,
We were told last season that defeats were the manager's fault. The line was that this was a squad of internationals and Ancelotti should be able to get a performance from them.
Of course, we reached the quarter finals of both cup competitions last season, losing to Man Utd and Man City to goals in the last 10 mins of each game.
The reality is that you are correct. The players do not have the quality, professionalism or motivation to put together consistent performances.
Unfortunately, last night reminded me more of a Silva team more than anything else. I am not a fan of Benitez but I really think he has his work cut out for him with this squad.
Kieran Kinsella
151
Posted 22/09/2021 at 02:15:44
Gerald @113,
I get your angst but you're being unfair on players since the Dogs of War. We've had some who busted their asses for us in that timeframe: Tim Cahill for one, Seamus, even Stracqualursi (while shite) gave his all.
The problem was and is that we fill out the squad with money-grabbing big-time Charlies, the mentally frail, and anyone under the age of 25 with a pulse and a scouse accent. Under Kendall Mk 3 and Smith, we got such players for peanuts. Now, we pay £30 million for them.
The likes of John Oster and Mark Pembridge would have been multi-millionaires if Moshiri had come along sooner.
Rob Halligan
152
Posted 22/09/2021 at 02:43:36
Kevin # 110.
If you mean the second-half team, following substitutions, was about as strong a team as we could have put out, then yes, I agree with you. For me, though, Keane, Allan, Doucouré and Gray should have all started, along with perhaps Simms, who at least should have been given a run out.
As I said, play the strongest team possible from the start, get the game won then make substitutions, taking off the players mentioned above. As it was, when we eventually brought on the subs to "strengthen" the team, QPR were right in the game, and must have felt pretty confident of a result. By playing the strongest team from the start, their confidence could have been hit early on.
I just don't understand why all managers do it, play weakened teams in cup games? Well actually I do, for fear of injuries, but let's face it, we had three injured in a league game just over a week ago, but as far as I know, nobody was injured tonight. Injuries can happen in any game, in any competition.
So, after a 3½-hour coach journey back, the coach driver didn't half bomb it, I've been home about 30 minutes, still pissed off, and with only league games to look forward to between now and the first week in January.
Kieran Kinsella
153
Posted 22/09/2021 at 03:06:25
Rob Halligan
I agree with you. The old "so and so might get injured" doesn't cut the mustard when this shower seem to pick up injuries getting out of bed. Delph, Gbamin etc sure as hell aren't injured now from match play.
Put out the best team you have today cause tomorrow they could just as easily get injured in training as in a game.
Rafa is gonna have to learn that training ground Iwobi and Gordon do not translate to match day players. Tom knocking on his door might be eager but he's still shit. And Gomes? Don't even get me started...
Mike Gaynes
154
Posted 22/09/2021 at 04:28:25
Nobody thought our midfield was particularly great last season; over the summer, we lost two players who put up 14 goals and 19 assists.
Sacking the manager doesn't fix that.

Nicholas Howard
155
Posted 22/09/2021 at 04:38:16
The injuries curse is going to derail our season yet again? Hopefully not, but reality told me it is steering towards that direction.
Two games of below-par performance already... Norwich will be very 'excited' to play us this Saturday for their first points of the season.
If we can't beat Norwich, how about playing teams like Man Utd, Chelsea, Man City and, last but not least, Liverpool! Haha... God bless Everton.
Steve Brown
156
Posted 22/09/2021 at 05:08:58
But Mike, one of the midfielders who contributed 14 goals and 19 assists was told by Benitez in his first week as manager that he could leave. It was evident to Benitez when he joined that he would have no budget to replace him.
Without igniting another debate on James, that didn't make sense then and it doesn't now.
Derek Thomas
157
Posted 22/09/2021 at 05:18:48
Mike @ 149; It was in response to a query about Benitez going or staying, I said there are millions of reasons for him to stay... Which there are. I was curious as to just how many.
The first XI is 6th-ish in quality, 5th with the wind behind them. The bench is 3 or 4 deep at best.
We get rid of 'deadwood'... then hire, or acquire more.
How to end up with half a billion pounds? – start with £1billion. and let Moshiri run it.

Derek Knox
158
Posted 22/09/2021 at 05:50:39
Derek @157, but he's a top Accountant (?) it really does make you think though how the hell could it have possibly happened, you couldn't have written a worse scenario, and that presumably would have been fiction!
Sadly, this is fact that has painfully unfolded before our eyes, and who are the ones that are really suffering, and again could have done nothing, or had no say in the matter?
Yes, you got it ! We the Fans.
I didn't watch the game, surprisingly I couldn't get it, but listened on the radio, and it was interesting to hear the comments by Derek Mountfield and Ronnie Goodlass. To the effect, (not verbatim) here we have fringe/squad players (?) who through injury have a chance to impress the Manager and possibly be in the plans for any future games. Yet they run round like 'hickens' (headless chickens) and look very inferior to their Championship opponents.
I have said it all along: Gomes (Portuguese Donkey 90% of the time), Holgate (arrogant waste of a shirt, thinks he's a lot better than he actually is), Tom Davies (Beau Brummell, looks like Bette Davies, plays like Parrot Face Davies). Now these guys are on a very decent Lottery Win (5 numbers and the Bonus Ball) every week. Looks like they have all subscribed to the 'Set For Life'.
Tommy Carter
159
Posted 22/09/2021 at 06:12:44
Iwobi.
Wow. Literally no other club was willing to pay the money we did for Iwobi.
I thought that there must be something I'd missed when we signed him. Maybe he was better than I thought.
He's just woeful and a complete waste of £35m or whatever we paid for him. Truly depressing and imagine if any other organisation made such a tragic investment, with such poor returns.
The man has made over 70 appearances for our club.
He's been at Everton longer and played more games than Andrei Kanchelskis did. Both of whom I believe we signed as attacking wide players.
The amount of money wasted in the last few years is depressing but I think Iwobi may be the worst of the lot.
There's always an element of the unknown when signing players from abroad or lower divisions. But in Iwobi, the persons who sanctioned this transfer should've known exactly what we were getting
Paul Hewitt
160
Posted 22/09/2021 at 06:13:14
We've lost a game of football, it happens. I'd rather we'd have won but we didn't, so now it's on to Saturday and Norwich. I fully expect us to win that but, if we don't, so what. Worse things happen at sea.
Darren Hind
161
Posted 22/09/2021 at 06:17:28
From the minute Charlie Austin did Godfrey in their first duel last night, he realised he had him on toast. He just kept pulling onto his shoulder and totally bullied him to score his second. Godfrey only got better when Austin ran out of steam. That happens sometimes when players have been out and are a little ring rusty. Godfrey will get better and will play for his country.
As for the stick Holgate is getting, you have to laugh at how some people are so determined to hammer players who came from the academy... forever. When Holgate stepped up to lead by example and smash home his penalty, he was doing so in an attempt to preserve his own personal 100% record this season.
The lighthouse family will be delighted if Usain Keane and wooden Yerry come back at the weekend but it won't be long before they do what they do best... hang the midfield out to dry by defending deep and, of course, giving up goals.
I could scarcely believe the stick Kenny, Holgate, Davies and even Gordon got on the Live Forum. In some cases, they didn't even register disappointment when Tom missed his penalty... just a grim relish from some that he had.
It doesn't matter if our academy players are good enough or not, the constant battering of players who cost nothing and who were generally ring rusty because of lack of game time serves this club no purpose at all.
We have four South American superstars who failed spectacularly when finishing out with the washing last season. They cost us about £100 million in fees and wages... for what? They should all be gone and replaced by good players who will help bring fringe players on. These are the sort of happily clapped signings which have gotten us in FFP shit.
Half a billion quid spent in the past 5 or 6 seasons on total piss-takers who offer nothing by way of challenge and we have people who want to focus on the limitations of players who cost nothing.
Talk about getting the club you deserve!
Andrew Ellams
162
Posted 22/09/2021 at 06:54:13
We have four central defenders at the club and nobody seems to know which of them can form a partnership so we are in for a season of chopping and changing them around which is not a good sign.
If the season does go south again, how about turning the ire on the clowns in the boardroom and not the manager or the players?
Marc Hints
163
Posted 22/09/2021 at 07:30:35
The problem is, unless we start making some decisions at the club, then we are going to suffer defeats like this every year.
Kenwright and Barrett-Baxendale are always saying we are a famaily club, which is okay and nice to say... but I want a wining football team – not a family club.
We give ex-players coaching roles with no experience, not one single U23s player has really made it as a regular to the first team. How is David Unsworth not accountable? Instead, we give him a better title.
As for players, well here goes for tough decisions if we really are to be ambitious and move forward:
1) Tom Davies – has had enough chances to impress and stake a claim in the first team the last few years and has not developed at all. We need to stop being sentimental or, as Kenwright says, 'he is one of us' – he is not good enough as a player to move Everton forward. But knowing Kenwright, as he says, Tom is one of us; I bet my mortgage we will give him another 3-, 4- or 5-year contract.
2) Fabian Delph – He is one player who does not even care about the club. We give James a hard time and try to remove him, why aren't we doing this with Fabian? How many games has he played now!
3) Mason Holgate, Andre Gomes, Jonjoe Kenny, Alex Iwobi etc – again, they have had plenty of time to prove they are good enough to move Everton forward and failed.
Until someone, and I hope it's Rafa, puts a stop to this sentimental 'family club' business and makes some decisions – even if it upsets old Bill – then we may as well just accept results like last night.
Let's be honest, how many of you last night knew we were we going to lose? I certainly did and it's not a shock anymore.
I hate to say it but this does not happen across the park, they make ruthless decisions on players who are not good enough and sell and buy players who are.
Other top clubs make these decisions also and that's why they move forward and we constantly take backward steps.
The buck does stop with the Chairman; if I was Moshiri, I would put this friendship rubbish aside and be a bit more proffessional and ruthless and stop this rot with players.
I also agree with others too: Marcel Brands needs to be accountable.
This will not change unless the above happens so, until then, let's excpet that we can and probably will lose to Norwich on Saturday – and this is nothing to do with excuses like last night that we have injuries either. The players above should be capable of beating QPR and Norwich.
Colin Glassar
164
Posted 22/09/2021 at 07:39:20
Problem is, Darren, millions were wasted on useless transfers because nothing of worth is coming through the ranks!
Liverpool's kids (to use an odious example) ran Norwich ragged, apparently, last night. It's about nurturing, and improving, talent. Rhino has had the gig for years now and absolutely nothing to show for it.
Until the academy is either ripped apart, or closed down, we will continue to spend exorbitant amounts of money in the transfer market.
Tony Gavin
165
Posted 22/09/2021 at 07:42:28
Always on the cards last night.
I'm not going to slate Rafa – he should never ever have been brought in, he is a red through and through – but until Kenwright is removed, we will never move forward. He has overseen the worst period in our history but consistently hires ex-players for roles where the best should be hired and is obsessed with "The People's Club" image. Not to mention his obsession with Alex Young and the Boys Pen.
I'm 40 years old and the reality is that I can remember us winning one trophy in 1995. We are not a big club anymore, we are mediocre personified and, until the board realise having a loyal fan base and decent pre-Premier League history (which no-one else cares about), then we will never ever move forward or be successful.
Justin Doone
166
Posted 22/09/2021 at 07:47:54
One of the main problems with a new manager coming in is the 'reset' period.
At a team that is average with many average players, they are all given second chances whilst they are asesed and recruitment targeted as the manager seems fit.
Many of the same senior players and partnerships that have or haven't proven themselves good enough are once more in the starting eleven.
Carlo took his first season to assess the players and then bolstered the midfield. Rafa saw the lack of attacking pace and width and has managed to address that quickly.
Poor past recruitment (but getting better), an average youth team (results over development), financial restrictions (much needed, although with billionaire backers, I would have ignored and accepted a fine and European ban) along with 5 managers with opposite playing styles and therefore recruitment in the last decade has gotten us into a very large and expensive pickle.
Accept, support any hope for improvement and stability. Not being a Rafa fan, that isn't easy for me to do, but a club like ours need stability and we could do a lot worse.
Gerry Ring
167
Posted 22/09/2021 at 08:02:31
Last night's game just reinforced what we already knew.
Davies, Kenny, Rondon, Iwobi, Holgate, Gomes & Begovic are barely good enough for Championship football, let alone the Premier League!
Begovic, for a big man, never looked like saving any of the penalties.
I was hoping Davies and Kenny would make it but it's not going to happen and we need to move them on at the next transfer window.
As for Rondon, it must be sickening for Simms watching an overweight, unfit, over-the-hill centre-forward stroll in and stake his claim. I see no logic there at all.
Long, bumpy road ahead and a tough few seasons in store for all Evertonians!
Rennie Smith
168
Posted 22/09/2021 at 08:04:10
The 3 players not to take a penalty:
Begovic – he was a bit busy
Kenny – a right-back, wouldn't be first on the list.
Iwobi – you're a fucking forward (joke) man, that's your job!
At least Tom had the bottle to step up and take responsibility, where was Iwobi? Absolute shithouse.
You can forgive someone for being a bit limited in talent, but to just bottle it and let your teammates down is unforgivable.
Mick Conalty
169
Posted 22/09/2021 at 08:26:08
Kenwright hanging around like a bad smell.

Ian Horan
170
Posted 22/09/2021 at 08:26:11
Crazy comments by many.
Simms is less than two weeks back after major surgery.
Iwobi didn't fancy taking a penalty – so what?
Davies's penalty was piss poor – it was like a back-pass to the keeper.

People criticising Rafa for not playing his strongest team – give your heads a wobble. Last season we got to the quarter-finals of both cups, going out to the 1st and 2nd best teams in the Premier League with a squad of available players far better than those involved last night.
We have seen the abuse players get when they miss penalties, just maybe Iwobi didn't fancy the abuse. If he wasn't confident, so be it.
We are a very weak understrength squad.
Finally, Rondon is nowhere near fit yet and he was bought in as back-up!!! Not the main striker. Get a grip, people, and put those dummies back in!!!!
Shane Corcoran
171
Posted 22/09/2021 at 08:52:05
Benitez being a red and Tom Davies' appearance among the gems on this thread.
Darren and Paul, thanks for some sanity.
Eddie Dunn
172
Posted 22/09/2021 at 08:53:45
Rennie, Kenny did take a penalty.
This result was entirely predictable, I said beforehand that my QPR mate said they were playing well and lost to Bristol City despite having 26 shots to their 3.
We have no God-given right to win matches. Championship sides are only a shade behind Premier League teams in the bottom half. Circumstances have left us with a thin squad and Benitez knows his priority is to secure points. His remit is likely to finish as high as possible.
As for calls for Olsen... well, why would one statue be any better than another?
On paper, Holgate and Godfrey (a combination that many had called for on here) looked to be a mobile pair who could cope with the pace of the tie. Ironic that our flanks were hopless in stopping the crosses and an old veteran took them to the cleaners.
Now we can see that Keane or Mina are the important centre-backs. One of them has to play. Holgate and Keane looked untroubled.
It was Godfrey who had a mare. Much loved for his incredible appetite and energy last season, the lad looks short of both. Covid seems to have stripped him bare.
I already doubted his positional play but his pace has saved him in the past. He might be a deputy for full-back but he needs a lot of work at Finch Farm before he can play his own position again.
Davies was playing as he always does. He isn't quick, he does work hard. The problem was pairing him with Gomes. The combination can never hold a midfield together. Doucouré showed the athleticism that was missing.
Townsend was temendous and Gordon did okay. Rondon needs minutes and this will have helped.
Beat Norwich and this will be irrelevant.
Andy Crooks
173
Posted 22/09/2021 at 09:07:45
Our strongest team would have won. It was a poor performance.
Someone has to miss in a penalty shoot-out. I was looking at the Live Forum and saw, in the heat of the moment no doubt, some relish that it was Tom who missed, giving an opportunity to have a little dig at another poster.
We have a below-average squad; that's a shame. There's plenty more shit to come.
Rennie Smith
174
Posted 22/09/2021 at 09:14:59
Eddie,
Jonjoe Kenny didn't take a penalty, you might be getting him mixed up with Gordon.
It's not that QPR aren't a decent team (for the Championship), it's the approach and tactics that gets me. Less than 40% possession when we should be putting our foot on the ball and showing a different class. I fully expect the same case from Benitez on Saturday.
As for Godfrey, I agree he's nowhere near last season's form, maybe he did have Covid-19 and it's knocked him back. But – seeing as Benitez is so keen to be highlighting players that aren't fit can't play – should he be on the pitch in the first place? He'll get that form back I'm sure.
Danny O'Neill
175
Posted 22/09/2021 at 09:19:49
The sad thing is, I left that shoe-box stadium last night with a general feeling of "I knew it". I just knew it. I'll admit to not really analysing the football too much.
The friendly gentleman next to me was quite chatty, so we were talking a lot. Also, I had a couple of those "You're shite, Everton" and "Fuck off, Benitez, you cunt" types constantly in my ear just behind me every time a pass went astray. Most of you probably know one.
Anyway, no further comment on the match other than some points made above.
Derek, I don't know how you can listen on the radio. It drives me mad. I know it makes no difference whatsoever, but I never feel in control if I try the radio. I just have to go out if I can't watch it. Much respect!!! See you Saturday.
Usain Keane. Quality shout! That made me smile. Phrase of the morning.
I thought Gordon was decent. I confess to not having watched him closely, but was he on his wrong side? He seemed to always want to cut in.
Davies stepped up. I'll never slate a player for taking responsibility to take a penalty. I hated them. I think you saw last night how much he benefits when he has Allan and / or Doucouré around him.
On Godfrey, let's remember, this kid (he is), is still only 23. That is very young for a centre-back. He's just coming back from illness and there's always an element of 2nd season syndrome and he's still got a lot of developing to do.
Kim Vivian
176
Posted 22/09/2021 at 09:20:04
Eddie,
Gordon did... Kenny didn't... take a penalty.
Edit: Whoops. Sorry Rennie, I see you already said.
John Kavanagh
177
Posted 22/09/2021 at 09:21:21
If we go to Man Utd in a couple of weeks with anything like last night's team and 'performance' then they'll need to borrow the score board from the Old Trafford cricket ground to keep the tally. I fear we will suffer one of the heaviest defeats in our history.
I am just desperate to know who was responsible for bringing in Iwobi. If we'd got him in on a free, it would have been a poor signing. The lively debate on the Live Forum last night was about who was our worst ever signing. So very many worthy candidates – most of them from the Moshiri era. Even Bernie Wright using his post-Everton forklift truck could control the ball and provide a bigger goal threat than Iwobi.
Norwich will see Saturday as their big chance to get their season started. I fear a repeat of the 0-2 performance in 2019. Last night and Saturday – 'Everton that'. Nuff said.
George Cumiskey
178
Posted 22/09/2021 at 09:22:28
Colin @164 — spot on, mate.
Not one half-decent player to come through the ranks in years… how are they getting away with it?
Brian Harrison
179
Posted 22/09/2021 at 09:36:22
An early exit from the EFL Cup following a disappointing defeat to Aston Villa and it's been a bad week so far; let's hope we can turn things around against Norwich.
I feel really sorry for the 3,000 Evertonians who made the trip. I saw a few QPR fans tweeted that our fans were the best they had seen at their ground for a long time.
I only go to the home games nowadays but nothing was worse than traveling hours to see your team under-perform and face another 5-hour journey to get home. But our away fans are without doubt amongst the best set of travelling fans in the country, if not the best given our results over the last couple of decades. Someone tweeted last night our neighbours only had 675 traveling supporters for their game at Norwich yet we constantly hear from TV commentators they have the best fans in the country.
I do think that we need root-and-branch change going forward and we really have to address the problem of why we produce so little talent from our academy. I know Darren always champions our academy players and I respect him for his unswerving faith in the youngsters, and when compared to some of our very expensive buys he has a point. But I just think our Academy is not fit for purpose.
For too many years, we were playing 21- and 22-year-olds in the U23 side; surely if you aren't a regular in the squad by that age, you should be moved on. I know young players develop at different ages but surely if you aren't a regular by 22 or 23, then you are never going to be.
I know many say "Well, Unsworth has his hands tied as he can only work with what he is given," but other clubs not only recruit locally but also worldwide for 14- to 16-year-olds. We have with Nkounkou, Small and probably our most successful academy signing, Calvert-Lewin from Sheffield Utd. So surely our scouting of young players and our coaching of them must be a major factor as to why we produce so few first team regulars.
Many clubs, like Chelsea and our neighbours, make fortunes selling players who they deem not good enough to make the first team. I can't think of any Academy player at Everton who wasn't regularly in the first team who got sold for decent money.
Obviously not only has the Academy not been fit for purpose but you have to ask who is doing their homework when you look at some of the purchases we have made. Iwobi, £28 million … and he couldn't get a regular game for Arsenal, Delph, his injury record was appalling before we signed him, did nobody check how many games he was available for Man City in the 2 years before we signed him?
Like everybody, I could go on and on about expensive misfits we have bought. But with FFP hitting us hard, it is even more imperative that our Academy produces better quality players. Now whether that means there is a cull of most of our Academy coaches and we then bring in the very best we can get, rather than the criteria being in favour of an ex-player.
Finally, can someone tell me what does Marcel Brands actually does? He doesn't seem to have much involvement in the first team or the Academy.
Rant over.
Mike Allen
180
Posted 22/09/2021 at 09:42:53
Okay, he's been injured but Simms is 20 – he should be getting game time in games like these if he is good enough to be in the squad.
Looking at Rondon, he will never get up to speed. I thought he was going to be better than that. Simms should have come on for him, not Gray. He could have come on for Iwobi.
We all know Rafa has a job on his hands but he has got to give one or two of the 20-somethings a fair chance to prove themselves
Kevin Dyer
181
Posted 22/09/2021 at 09:46:59
Not to worry lads (and lasses), we'll have the James money soon! Well, maybe at the end of the season if rumours of a loan with obligation are true. Wow! We'll be trousering a whole £7m big ones! For a player rated at about £27m on Transfermarkt. Even better than somehow getting less than a million for the £10m rated Bernard in the summer. Awesome stuff!
Humourously, I negotiated a sale of Bernard for £10.5m in Footy Manager and the board vetoed it as it "didn't constitute value for the player" – so they've got our board pegged right, at least!
Ray Roche
182
Posted 22/09/2021 at 10:00:16
Andrew Bentley@128
Olsen was living in Altrincham, along with loads of other footballers, when his home was burgled – not on Merseyside.
He openly stated that he wanted to stay at Everton but, for some reason, probably money, he left. He's now at Sheffield Utd, which is still an easy commute to the Cheshire footballer ghetto, so he may well still be in the same property. And he's a much better keeper than Begovic.
Danny O'Neill
183
Posted 22/09/2021 at 10:05:16
To repeat myself from several posts Brian, at times, you'd have thought there were 6,000 Evertonians in the ground. The QPR fans were noisy too, so in all, it did make for a good atmosphere.
More boring repetition from me. It's a deeper solution than that with regards to the Academy. The system feeding it needs overhauling as it is which is not good enough. What we end up with is a few clubs picking up on or two natural gems and then the rest feeding off the scraps of decent players.
I'd also be looking at the structure of English football. B Team or feeder club concepts to replace the U23s and restructure the leagues so these young players are actually playing in the competitive leagues in a proper stadium matchday environment with supporters. There, I've said it. Again. Sorry, I know I'm getting boring on that.
Reluctant to criticise players as they are products of the system and all I can say about Unsworth is what I've said previously. He is too comfortable. Okay, if he doesn't want to be a manager somewhere else, then at least progress within the club (company) he is with now. If I understand correctly, he should now effectively be Director of the Academy overseeing all things. But he still seems to come over as the U23s Manager. I could have that wrong, but I thought he got promoted.
On Liverpool, I said when their kids embarrassed us in the FA Cup, it's because I think Klopp has introduced a top-to-bottom system. Obviously I don't know, but I'd guess all coaches from under whatever through to first-team coach the same principles, style and system. So, when they step up, they know exactly what to do and what's expected of them. It doesn't mean they're better players than our youngsters. They're just coached better and understand the system so can slot in better regardless of level.
I don't think our left hand talks very well to our right hand. Coffee time.
Brian Harrison
184
Posted 22/09/2021 at 10:18:41
Danny
I don't see how a B team would solve the problem; and then which league do they play in and which teams have to give up their league place so most Premier sides can have a B team?
Anything lower than the Championship for the B team wouldn't work so I don't see how that would work. I also don't think a feeder club works and let's face it we haven't been able to financially run one club, never mind a B team or a feeder club.
Mind there is a simple solution go back to when every team had a reserve side where players coming back from fitness would play and youngsters would also be in the reserve side. All matches were played in front of crowds in good stadiums and the benefit for young players to play in matches against older seasoned players and, in many cases, internationals would benefit them a lot more than playing lads of their own age.
Julian Exshaw
185
Posted 22/09/2021 at 10:42:42
'We wouldn't have won it anyway', something I read uttered by many an Evertonian last night in a desperate attempt at self-comfort after yet another miserable night in the League Cup. But what a depressing indictment it is of our current state.
There was such an inevitability about it all. Didn't you just know we would be the ones to miss the vital pen? You field a weaker team with what in mind exactly? To preserve the fitness of professional footballers from injury, to give them a rest, to offer a chance to others? Fair enough, it works for most teams but alas, not for us. It's fine for the fat cats who'll have European games, super leagues and whatnot. But for Everton!! No. This cup represented one of two chances we have at actually winning something!
The mistakes of the last 10 years came home to roost big time yesterday. Quite simply we were outplayed by a championship team, in particular in the first half. With one or two exceptions, the players failed in their own individual and team duties and were a shambles. The disaster of FFP this past summer, the failure to procure decent cover in full-back positions, the pursuit of a, dare I say, journeyman striker on the final day of the transfer deadline and the continuing embarrassment of the James Rodriguez saga are all dragging this great club down. Other clubs are overtaking us year after year.
While I wasn't in favour of appointing Rafa Benitez, I do now think if anyone can drag us out of this mess, he can… but boy does he have a job on his hands! There were some shots of Bill Kenwright at the end. Whatever he is or isn't, I am pretty sure he is a born and bred Evertonian like the rest of us. Is this good enough for him? Is it really?

Raymond Fox
186
Posted 22/09/2021 at 10:49:56
We lose on penalties, lets' face it, before the kick-off, were you confident of a win?
We are away at a Championship side with a makeshift side, it's hardly a great surprise we lost on a penalty take.
We are nowhere near a Top 6 side, we know that, or should do. We are going to lose plenty of games through the season, no need to throw the toys out yet.
Robert Tressell
187
Posted 22/09/2021 at 10:53:10
Dismal. My observations:
- We ould have won with Calvert-Lewin and Richarlison on the pitch.
- Right-back is a problem even when Coleman is fit, but a real issue when he is not.
- Pickford probably doesn't get enough credit. He's an excellent keeper. We'd probably have won with him in goal.
- I'd like to see Godfrey and Mina together for a run of games (but we'll have to accept they will make mistakes before they learn to gel).
- Davies, Iwobi and Gomes should have been better – but are just not as effective as Doucouré and Allan.
- Gordon shows glimpses but needs to develop. Probably on loan.
- Benitez worked a miracle getting Gray and Townsend.
- Rondon may yet help but he's nowhere near fit. Shame Simms isn't fit either as it would have been a good opportunity for him last night.
- The season, so far as real success and trophies are concerned, is probably already over. Not Benitez's fault but we are destined again for an empty-handed mid-table finish.
Joe Bibb
188
Posted 22/09/2021 at 10:54:46
A Tip for all ToffeeWebbers: 'Cut & Paste' all the above comments and reuse them after the FA Cup game in January because The Fat Spanish Waiter will do exactly the same thing and play reserves.
Barry Hesketh
189
Posted 22/09/2021 at 10:57:53
Julian @185,
I'm afraid that the evidence suggests that performances and results like last night seems to indicate that it is good enough for him and the leadership at the club, because these sort of matches haven't been a one-off for Everton – they have appeared regularly throughout Kenwright's time at the club. (I'm only using Kenwright as a signifier of time, not as a reason for such results, by the way.)
The last occasion I can remember where a club representative got very angry about such an occurrence was when Kendall's Everton team went out to Coventry City, losing the game 1-4. The night that Kendall kept his team out on the pitch after the game. Ironically, it was Coventry who provided the opposition in the final game of that season and Everton managed a draw to stay in the division.
Danny O'Neill
190
Posted 22/09/2021 at 11:11:02
It's kind of similar to the reserve team concept Brian, just taking it a step further and into the competitive leagues. The Spanish model allows for promotion up and down the same pyramid as the first team, although prevents from competing in the same league. So if (for example), Everton B won the Championship, they wouldn't promote. You also get the benefit of being able to "transfer" players between the actual team and the B team throughout the season, so no different from Reserves or U23s in that sense.
Germany's model is slightly different as they are prevented from entering the professional leagues last time I read up on it. But then they only established a 3rd national league in 2008. After that, it's regional leagues, which are competitive themselves.
That's my point, it would be a restructuring, not slotting them into the existing system. Too many professional leagues in this country in my opinion (5 effectively). Too many clubs scrapping for a piece of the pie or slice of the pizza (always a debate in our house on how you refer to the Trivial Pursuit point collector!!!).
Central League, U23s; neither was or has been effective. This is a similar concept to the reserves, as you're playing experienced players alongside developing ones. But it's in the competitive professional pyramid in stadiums and crowds.
It would replace the loan system as we wouldn't need to loan players out to get competitive league experience. They'd be doing it with an Everton shirt on and representing Everton.
I think you're right, Reserves would be the easy option and don't get me wrong, this will never happen in my life time, but that's what I would do if I was King for a day. My mother always told me I was a dreamer!
But to my other point, we need the grass roots system that feeds the pyramid to improve. It's still too hit and miss, cross your fingers, and hope for the best in my opinion.
I've gone and repeated myself again and you've made me put yet another scratch in my beleaguered record. Apologies all.
Kevin Molloy
191
Posted 22/09/2021 at 11:13:27
Must admit, I cant get too excited about the milk cup. The bigger issue for me from last night is central defence. As things stand, we have one centre back at the club at the moment who is capable of hitting a reasonable standard. The rest, my god. Godfrey is averaging a goal a game at the moment, Holgate not much better and Keane always looks likely to drop a clanger. Maybe Godfrey will improve, but there was something about that second goal they scored which troubles me. It's not the sort of goal scored against a competent centre half at any level. for all his physical qualities he doesn't seem to have a command of where he needs to be, maybe cos he's not played there that often.
Dave Williams
192
Posted 22/09/2021 at 11:15:11
Robert - a sensible analysis cutting through the hysteria of a loss on penalties with only two first team players in at the start.
Our squad players did not help themselves by their performance apart from Gordon who needs better players around him to really progress.
Our need to reduce wages presumably led to Nkounkou going out on loan and if so questions have to be asked as to who allowed us to get so tight on FFP, or is that why there was a boardroom reshuffle a couple of weeks ago?
I could bang on all day about the ineptitude and lack of fight in some players but will limit myself to three comments:
1. Godfrey needs Mina or Keane ( or even Branthwaite) alongside him and time to recover from whatever stopped him from playing at the start of the season
2. What happened to the promising young defender called Jonjo Kenny?
3. In every game this season we have been overrun in midfield. Whoever plays there we need three in the middle, not two.
We really need our injured players back for the United game or things might get very embarrassing.
Frank Crewe
193
Posted 22/09/2021 at 11:30:40
So the annual "Knocked out of the League Cup" inquest is upon us once again. Has it been a year already?
We never take this cup seriously. Out come the fringe players and out we go to a lower league side. We had a close call from the Huddersfield game but we didn't learn our lesson so we paid the price.
Holgate, Davies, Kenny, Iwobi, Gomes haven't shown a single iota of improvement for the time they have been at the club and probably never will. Even Godfrey appears to be going backwards. Maybe his run in with Covid is affecting his form.
What really annoys me is why Rafa picked these players at all. We have a home game against bottom of the league Norwich in three days. Yet he risked getting knocked out to save our players for that game. If it was one of the top clubs I could except it but Norwich! Oh well never mind. Lets hope we beat them and the sacrifice was worth it.
Clive Rogers
194
Posted 22/09/2021 at 11:36:18
At the end of last season I was saying that Brands' signings had been poor, but the redeeming factor was Godfrey. That no longer applies. He seems to have gone backwards over the summer. His positional play is awful as shown by Villa's Bailey goal. Some of it may be down to lack of fitness, but it is obvious he has a lot to learn. Very disappointing.
Clive Rogers
195
Posted 22/09/2021 at 11:41:11
Julian, #185, yes it is. He has presided over this shambles for the last 25 years and it is obvious that as long as he remains chairman, that is his main priority and performance on the pitch comes second.
Kevin Molloy
196
Posted 22/09/2021 at 11:53:30
you do wonder about Finch farm after nights like yesterday. there was an interesting little shot of Benitez and Ferguson at one point, it was clear Benitez had v little interest in what Duncan thought about what was happening (and to be fair, why should he it's ridiculous that managers come and go but he preserves such an influential role with the first team). What I don't like is that there seems to be a coterie of people at FF who could make it very difficult for Benitez or any manager who doesnt fit in, and who also owe their first loyalty to Kenwright. Imagine how Duncan views him, plucked from bankruptcy to first team coach. Also Seamus, offered a four year deal by Bill after he'd just broken his leg. Bill seems to want to cultivate a team with absolute loyalty to him before anything else. You could add DBB Unsworth even Jose Baxter to the list of people who all feel v indebted to BK.
Robert Tressell
197
Posted 22/09/2021 at 11:54:43
Dave @192, completely agree about the need for a midfield trio. We're outnumbered from the off and struggle to get any control over the game from there. It looks like Gbamin and Delph will never be right. Maybe it's Onyango when fit or Warrington, who looks the closest to ready from the U23s.
Eddie Dunn
198
Posted 22/09/2021 at 12:02:58
Rennie,
Sorry mate, it must have been when Gordon sidled up. I was on the red wine – these youngsters all look alike.
Colin Malone
199
Posted 22/09/2021 at 12:11:16
Why is Bergovic ahead of Harry Tyrer? I was impressed by Tyrer's performance when he got a chance playing for the first team.
Regarding Godfrey, needs a run in the centre of defence, instead of getting moved here, there and everywhere. This is affecting his confidence. Charlie Austin xmas came early, when he saw our two centre halfs without any height.
Dennis Stevens
200
Posted 22/09/2021 at 12:14:26
When did Tyrer play for the first team??
Ken Kneale
201
Posted 22/09/2021 at 12:15:04
Julian - the answer is sadly this is good enough for Kenwright - he has led us to this position by systematic reduction in the club's status.
It leads to Kevin's point - what goes on at Finch Farm on this or any other morning? Well again, sadly we can see that whatever the results - whatever the level of performance and whatever disaster has just befallen us when we all think it cannot get worse, many Finch Farm employees are untouchable - no business can develop a winning culture that way but it sure as hell breeds loyalty to Bill as none of them have a sniff of a job elsewhere.
If anyone can change that it is Rafa Benitez but I have my doubts whether any man can given the breadth and depth of BK sycophants at all levels of the club. One thing is for sure, nothing will change much as nothing can - our incompetent board and director of football have seen to that.
Barry Hesketh
202
Posted 22/09/2021 at 12:38:28
Phil McNulty reporting for the BBC says:
There's a fair bit of angst among Everton supporters this morning after their EFL Cup exit at QPR and sudden concern about Saturday's home game against bottom club Norwich City.

Manager Rafael Benitez had made a fine start until the losses against Aston Villa last Saturday and then QPR, and his work this season has to be placed in the context of him only being allowed to spend £1.7m this summer as Everton work within Financial Fair Play rules. He has also been hit by injuries to strike duo Dominic Calvert-Lewin and Richarlison, plus goalkeeper Jordan Pickford.

Greater attention must surely be focused on director of football Marcel Brands, who has been central to a hugely expensive, flawed and dysfunctional transfer policy in recent seasons and the club's academy, which is hardly providing a successful production line of players for the first team.
Have to agree that others within the club are responsible for the mess we find ourselves in, but I read this week that Benitez has a great deal of say in the recruitment process, and he might even have most of the say, leaving Brands redundant. We either utilise the DOF model or we bin it, we can't carry on having multiple people deciding on which players are fit for purpose, it has to be down to one person and it matters little to me, whether that is the manager or the DOF or even the canteen lady, but it does matter who legitimately carries the can or receives the praise for the incoming recruits.

Clive Rogers
203
Posted 22/09/2021 at 12:48:00
Barry, I think the recent trend for signing players is becoming; Benitez signs the players he wants to go straight into the first team while Brands concentrates on signing outstanding youngsters. That's my take on this summer and it is probably the best format. Brands' big money signings have been disastrous.
Damian Wilde
204
Posted 22/09/2021 at 13:08:07
I simply don't get the people saying Rafa has zero blame for last night. Okay, yes, there are historic and systemic problems at the club, no one would deny that. But, to say he had nothing to do with last night is completely illogical. He is the manager. He picks the side, etc., etc. We were already depleted with players out injured, why weaken the side further when we desperately want to win a game? Rafa made our objective (winning the game) more difficult, so someone please tell me how he is blameless? Illogical.
As for the likes of Davies et al., I don't blame them - I blame Rafa for playing them.
Yes, the squad is poor, but don't make life even more difficult by not playing your best side. The 'he might get injured' is nonsense risk stuff; play them, get the game won.
We want a trophy so bad, so for me, not starting our strongest 11 (particularly when we were missing four already) is a disgrace, stupid, and a sackable offence. We don't expect to win every game and every trophy, but we expect the manager and players to at least try.
Robert Tressell
205
Posted 22/09/2021 at 13:11:29
Clive @ 204. I agree and, over time, it could prove a winning formula.
We need to phase out Gomes, Iwobi and a few others and replace them with either Moyes / Benitez style first team ready bargains or Brands style highly talented youth - both with work ethic and physical attributes to play in the Prem.
For the time being though we will keep coming up short because too many of our players are not good enough or unfit or both.
Hopefully Rodriguez's departure today allows us to solve the RB position in Jan and maybe bring in another attacker. That will help but will probably come too late to accomplish anything vaguely meaningful this season.
Chris Williams
206
Posted 22/09/2021 at 13:13:21
Barry,
We know from Carlo's comments last season that he wanted James and Allan, as he knew them. He also said he 'didn't know ' Doucouré and Godfrey, so I guess you can infer Brands got them.
Any signing usually needs agreement by all parties including Board sign off, just like any major investment, such as a new stadium for example.
We know there has been major interference with signings, like the attempted signing of Zaha, for £70M, which Brands clearly disagreed with given his comments at the following AGM. Iwobi came in belatedly soon after that, so maybe not Brands either?
It took several months for Brands to sign his new contract after it was announced in February as pretty much a formality. I'm guessing he was fully involved in stressing the need for a more disciplined formal signing process, given the FFP situation. This is what we saw pre season, Benitez bought into it by the look of it, and I hope we see more of the same in the future.
Barry Hesketh
207
Posted 22/09/2021 at 13:25:15
Damian @205
I agree that from the players he had fit and available, the manager could and probably should have chosen a few more regulars to start last night, and his previous mantra of taking each game as it comes fell apart as he had at least half an eye on Saturdays encounter. If the Norwich game ends badly, then his decisions at QPR will reflect badly on him.
What I don't understand about this Everton squad is how they manage to meander through the opening stages of games and only generally react when going a goal down, which may show a lack of confidence, but it's a habit that has to be eradicated and soon.
It's okay if you have the quality of players that Manchester United has, that enables you to overcome the opposition on most occasions. Everton doesn't have that sort of quality available to them and they should be up for the game as soon as they set foot on the pitch.
I would welcome with open arms a clean sheet on Saturday, so long as we score at least once, because we can't keep conceding goals so regularly and expect to come away victorious, especially when the team is sparse on attacking options.
Phil Bickerstaff
208
Posted 22/09/2021 at 13:26:13
Is it me but do you think that most Everton players and staff don't want to win games and trophies and are only here for the massive pay packets.
Year after year we see the same effortless dross from our team
Getting beat by fucking QPR I mean!!!
John Keating
209
Posted 22/09/2021 at 13:27:49
For a number of years most have said that our first 11 on their day can best anyone, however, when we rest a couple we struggle
Last night was a prime example
This issue hasn't existed just since Moshiri's arrival it's been an issue long before his tenure
Buying a full top bench has never been an option but improving the numbers with our own in house developed lads has.
Unfortunately that also has been unachievable
I really think the Club need a total revamp and possible clear out at Finch Farm.
For whatever reason we are not supporting the first 11 with quality youngsters.
Either it's recruitment or training or both
Something is far wrong
Lester Yip
210
Posted 22/09/2021 at 13:33:19
I don't think it's poor management that we field a weaker team in Cup competition against weaker opponent. Honestly, if not now, then when?
But so many players played poorly at the same time just beyond me. When the bench got a chance to show what they can do I'd assume they give 110%. But man, what's going on?
Craig Walker
211
Posted 22/09/2021 at 13:33:21
I don't know why we expect anything different from a team that features Iwobi, Davies, Holgate, Kenny, Gomes, Keane and so on. Each one of them is nowhere near good enough for our club. If we think they are then our expectations are part of the problem.
I still don't see what Brands offers us. He was good to Moise Kwan's mum and he looks pretty suave.
The disappointment with James Rodriguez sums up being an Evertonian. Optimism to despair in 12 months.
Barry Rathbone
212
Posted 22/09/2021 at 13:34:00
John 210
"For a number of years most have said that our first 11 on their day can best anyone"
You jest, surely?
Bill Gall
213
Posted 22/09/2021 at 13:42:28
My thinking on the transfers is that Benitez tells Brands what he needs, and lets say for instance a holding midfielder, Brands then scouts around to find the type of player's who are or may be available and offers a list to Benitez. They then go through to whoever Benitez prefers, with an alternative, and Brands starts on the negotiations.
If they cant get an agreement than Brands starts negotiating with the alternative.
Basically Benitez says what type of player he wants, he may even have a player in mind and Brands takes it from there with Benitez getting more involved if the deal is close.
I may be wrong but I believe Benitez is responsible for the playing side, Brands is responsible for the business side. Working together Brands informs him who is available Benitez says who he wants and Brands takes it from there.
Bob Parrington
214
Posted 22/09/2021 at 13:43:58
I think I go along with Chris on this. Some of us might have been expecting miracles in the closed season transfer market but the reality of the FFP rules and the (perhaps) intransigence of James Rodriguez and others didn't help us to secure a couple of suitable additions to the squad.
Like it or not, the Siggy situation also hasn't helped at all.
In Rafa, I believe that we have a manager who takes more than a short term view and will stick to the job of recruiting sensibly and training where necessary in order to improve the attitude and performance of the entire squad. Looks like he is a no bullshit guy. If you don't fit, and are not prepared to change, you go!
Hallelujah if I am right on this!
I repeat what I've said over the past several years that I couldn't give a rat's arse about the Carabao Cup or whatever its name is. For us, best we are out of it, as we don't have any depth to the squad and we need to concentrate on securing EPL points. We've had a decent start and we don't want a meltdown like last season.
Let's give the manager the chance to prove he can do the job. No need to panic yet.
I would like to see Simms given a few starts while DCL and Richie are absent. Rondon is clearly not yet fit and likely needs 6 to 8 weeks to get prepared to be in the starting line-up.
Clive Rogers
215
Posted 22/09/2021 at 13:57:24
Barry, #213, correct, times have changed, clubs are moving past us and our first choice 11 are also rans and mid table at best. With injuries we may well get sucked into the relegation battle.
Kieran Kinsella
216
Posted 22/09/2021 at 14:07:59
If you got food poisoning at a fancy restaurant you'd be upset. If you got food poisoning cause someone gave you some rancid food to eat for free, would you not also get sick and be upset? So why the "we can't complain about academy players as they were free?" Firstly they weren't free. We pay them. We pay people to coach them. We spend millions on training facilities. There's nothing "free" about them. If they are rotten they are rotten.
John Boon
217
Posted 22/09/2021 at 14:13:29
Darren(161)...I have disagreed with you in the past, but I have to take your side in regards to how fans tend to be overly critical of our Academy players while allowing our very poor signings to be given less stick.
I would really like to able to laud the praises of any younger player trying to make his mark. Unfortunately our academy players have usually had many chances and just don't seem to have what is required to have a promising future at the PREMIER LEVEL.Calvert/Lewin has shown himself to be a very capable centre forward but he is certainly the exception not the rule. However no young player deserves personal caustic criticism.
All of our players from over seas have at some time been under the gun. I don't think their weaknesses should be overlooked, but it merely point to the fact that we have made far too many lousy signings. All Evertonians have the right to be disappointed and also have the right to try to provide positive criticism without doling out over the top personal remarks.
We have not had any managerial consistency. I am now prepared to have any human being who can bring consistency,style and most of all "effort"to the team. That manager does need some time even if it is Benitez. We just cannot fire the manager before he has had a chance to make his own imprint.
Back to the younger players. I would just like to see some of the ones we have give even a glint of being good enough to make an impact.
Bill Gall
218
Posted 22/09/2021 at 14:14:42
On my comments at 214 If this was the model used when Brands was hired it would explain the problems that we have, as he has been working with different. mangers with different styles of play and wanting different types of players. This may be why Benitez is hired to steady the club have a system and style of play with the understanding with Brands.
Its not complicated, its stability.
Bill Watson
219
Posted 22/09/2021 at 14:16:59
John # 210.
I think there has already been a clearout of the U18 and U23 playing staff but this has left both sides playing much younger players. Hopefully, the benefits will be felt but it won't be for a year or so.
This club doesn't deserve its fantastic away support. We finally got back to Goodison at 2:40am! Hope you got back to Rhyl OK Scott!
The game itself finally proved what most of us already knew; namely that our squad is woefully inadequate. JJK had a nightmare and we constantly failed to prevent centres from both wings. At no stage did we dominate the game or even apply sustained pressure for any period and QPR were able to walk through our midfield.
Gomes, Davies, Iwobi, Godfrey, Holgate and Rondon completely failed to impose themselves on the game and QPR ran riot down our right hand side throughout the first half and in the closing stages of the second.
The one bright spot was Gordon who probably had his best game, so far.
Meanwhile we're paying a combined £300k+, per week, on players who rarely play; namely Rodriguez, Gbamin and Delph!
Mal van Schaick
220
Posted 22/09/2021 at 14:28:31
This demonstrates that we have Championship quality players on our bench.
If the owners dream is to be in the top four and the Champions league, he had better wake up, find more finance within the rules and employ staff who will realise his and our dreams in the transfer market.
Easier said than done, I suppose!
Ed Prytherch
221
Posted 22/09/2021 at 15:10:11
Brands arrived at the same time as Silva and after Koeman/Walsh had overspent on the wrong players. Silva was somehow seen as a talented young coach but Moshiri did not trust him with the cheque book and it was handed to Brands. But Carlo was too big for a controlling DOF and he was allowed to throw money around. Now we are back to guarding the check book and Rafa has experience playing that game at Newcastle. Marcel and Rafa may well be the right guys to steer us out of this mess.
Tony Abrahams
222
Posted 22/09/2021 at 15:20:41
I think if you want to coach players to be good at football, then learning them to impose themselves on the game is massive. (Bill@220 talking about many of our team last night)
At different times I have watched Everton teams at every level, fail to do this, and this was also the case last night, with the most disappointing thing being, that this was even when we were on top during last night's second half.
Christine calls it a malaise, I see it as a lack of belief, a lack of desire, and most unfortunately in some cases, a complete lack of real talent, and a feeling that very few even enjoy doing what they are doing.
Clive Rogers
223
Posted 22/09/2021 at 16:24:00
Ed, 221, "Rafa has experience playing that game at Newcastle". Yes, they got relegated.
The manager can only do so much. If he hasn't got the players he is going to struggle. We look like we have had our good patch and I am expecting us to struggle badly in the coming weeks. We look weak in every department to me.
Jay Harris
224
Posted 22/09/2021 at 16:27:18
Tony,
I totally agree with you. When I was at Tranmere about 50 years ago Davey Russel had us running through brick walls and all the emphasis was on how much you want it. That is why so many lower level sides prevail over top flight opposition because they want it more than the overpampered current top flight players.
Ed Prytherch
225
Posted 22/09/2021 at 16:32:56
Clive - Rafa was appointed in March 2016 when Newcastle were 19th in the table and he was unable to keep them up in the short time left in the season but he led them to promotion a year later and to 10th place in the Prem the following year, all done on a shoestring budget.
Clive Rogers
226
Posted 22/09/2021 at 16:45:45
Ed, I'd forgotten some of that. I rate Rafa as a manager, but the problem is the shambles and the rabble that he has inherited with no budget to improve it this year. I am beginning to fear for us. He can only do so much. Look at last night.
Mick O'Malley
227
Posted 22/09/2021 at 16:59:08
Talking of imposing yourself on the game, I've just been reading stats from last night's match and Davies and Gomes completed 2 tackles and one interception, Chris Willock was running past them at will, look at Davies for the first goal chasing him but getting nowhere near him, and as for Gomes he is an absolute non entity, doesn't score goals doesn't assist goals, A total waste of space.
Bill Rodgers
228
Posted 22/09/2021 at 17:23:14
There were four young players selected and you could say that, after months, if not years, of serial failure and disappointment - they were given a gilt-edged chance to resurrect their failing careers. Everton careers. Kenny, Holgate, Davies and Gordon - all four of them looked as if they were not that much bothered either way. They seem that they are used to EFC as a failing outfit and can take it or leave it. Fair enough.
Danny O'Neill
229
Posted 22/09/2021 at 18:01:42
Desire, commitment, belief, fitness and ability, Tony. Like a good slow cooker stew, you need all the ingredients.
But on the coaching side one phrase always stuck in my head.
How can you affect the game?
Phil Wood
230
Posted 22/09/2021 at 18:07:39
Bill @228, According to many reports, Gordon played very well and gave everything last night. This lad has never been given an extended run, unlike Davies, Holgate and Kenny. I'm not criticising those 3 either but Gordon has not had the chances those players have. A very unfair comparison.
Kim Vivian
231
Posted 22/09/2021 at 18:27:49
"Affect", Danny – but we get your point.
Most of the points made here are pretty salient. I watched last night, was not surprised, and didn't feel the same way I do when we lose a league game. I think that is the Carabao Cup effect unfortunately.
What I felt most emotion about was the goalkeeping. Last night and on Saturday. We have taken giant strides backwards in this area. I rate Pickford and think with him we would have won last night and indeed, got something out of the Villa game.
Begovic is a statue (I admit one great reaction save against Villa), distribution nowhere near as good as Pickford and backwards from Olsen and possibly Virginia, in my opinion.
Just... Why?
George Cumiskey
232
Posted 22/09/2021 at 18:56:25
According to many reports, Gordon played very well last night?
Not in my honest opinion, I'm afraid.
Tony Abrahams
233
Posted 22/09/2021 at 19:05:23
With the obvious answer to that question, Danny, being to impose yourself.
Brent Stephens
234
Posted 22/09/2021 at 19:49:53
Mick #227,
"Davies and Gomes completed 2 tackles and one interception".
Wow!
Darren Hind
235
Posted 22/09/2021 at 21:28:50
I wonder where all those people queueing up to slag Davies off were on Saturday when The Brazilian Peter Reid was chasing around Villa Park in familiar headless chicken mode? I mean... You can't really offer the excuse that he was ring rusty, can you?
Just checked the match day thread... Not one of them says a word... Seems it's ok to stink the Gaff out if you're Brazillian.
Post 216 is laugh out loud funny. Most people take it up with the waiter, or the chef or even the owner of the restaurant if they are served a substandard meal. Not Kinsella... he wants to scream at the food.
Marc Hints
236
Posted 23/09/2021 at 06:11:19
Tom Davies as I have said above is a championship player at best. The last few years he has not developed at all. His record for Everton is near to 0 assists and 0 goals in quite a lot of games for a midfielder is very poor.
---
Add Your Comments
In order to post a comment, you need to be logged in as a registered user of the site.
Or Sign up as a ToffeeWeb Member — it's free, takes just a few minutes and will allow you to post your comments on articles and Talking Points submissions across the site.
---
© ToffeeWeb