Report
Blues sink to another simply atrocious defeat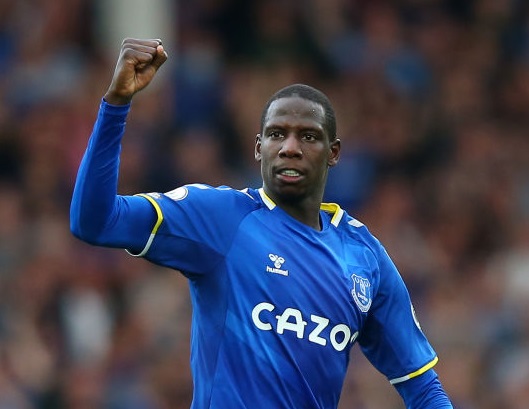 Abdoulaye Doucouré returns from injury to provide a massive boost to Everton's midfield

Everton head to the Capital for a fixture that has assumed enormous importance given the team's poor run of results that extended to no wins in six games with last weekend's defeat at Manchester City.

Abdoulaye Doucouré has fully recovered from a fractured metatarsal and starts. Allan also plays despite the knock picked up at the Etihad. And Iwobi gets another start despite being a completely ineffectual player.

Demarai Gray's adductor problem is not as serious as first feared but he is on the bench.

Dominic Calvert-Lewin was back in light training but is not involved today as he continues to rebuild his fitness levels. Mina is still out injured and Holgate is suspended.

Richarlison serves a one-match suspension this weekend after picking up his fifth booking of the season at the Etihad Stadium and it means that Salomon Rondon returns to the starting line-up again despite being next to useless on the field of play, with potential replacements like Simms and Dobbin continuing to be overlooked and left on the bench.

Cenk Tosun is also on the bench again. Gordon plays his third game in a row.

Everton kicked off but it was a scrappy story of sloppy lost possession that soon saw the Brentford moving forward. Gordon had a nice run but Everton just weren't atune to forcing any sort of fluid passing in attack. A decent cross in forced Pickford out to punch away for an early corner but Brentford declined the chance to test Everton's infamous zonal marking.

Iwobi was dispossessed easily by Goode but Everton were getting to see more of the ball without getting close to the hosts' penalty area until Townsend got a cross in. Gordon pressed to win Everton's first corner, defended into a breakaway by Brentford.

The need for more desire, commitment, aggression did not seem to have been heard as The Blues stood off in accommodating fashion without the ball. Gordon lost out in a footrace with Goode, then barged into Canos, giving up a free-kick that was easily repelled by Rondon.

Article continues below video content

But Everton's use of the ball was frankly abysmally. Easily thwarted by numbers down the right, either a poor backpass to Pickford or an even poorer hoof forward was the out-ball. Brentford won another corner that Allen headed behind. The next attempt led to panic in the Everton area. Townsend's raised boot as Onyeka runs across him forced a late VAR review that led to a ridiculous penalty call that Darren England reviewed and confirmed. Toney smacked it past Pickford from the spot after he moved the wrong way.

Digne had a good run in, fed Rondo who turned his not inconsiderable bulk and shot low for the keeper to save with his foot. It was a golden chance really, with the far side of the goal wide open. Brentford then attacked with Onyeka crossing well but Pickford was out to snaffle the cross at the feet of ____. Then another opening for Brentford but Doucoure made a vital interception to deny _____. From a throw-in, Pinnock had a clean header straight at Pickford.

Townsend went to cross but no-one was on the same wavelength, much to his annoyance. Everton's attacking play was poor at best, mostly sideways and backwards. Digne eventually crossed to Rondon who was being easily marshalled.

Gordon was fouled but Digne's lofted ball in lacked any subtlety and was easily caught by Fernandez. Everton persisted with the slow development of play from the back that saw a sloppy loss of the ball and Townsend fouling, for a yellow card.

Everton were gifted the ball in a poor clearance but they had not a clue what to do with it and eventually fouled a defender to end what should have been promising possession around the Brentford area.

As the attack broke down, Mbuemo got a worrying chance but just played it softly at Pickford. Onyeka touched Gordon's back, who went down and that too was a yellow card... leveling up? Digne totally wasted the well-placed set-piece, as is the Everton Way.

The half ended with Pickford needing to come out and punch the ball away again, for another long throw-in from Goode.

Townsend put in a decent cross that Doucoure met well enough on the run but right in his path was Rondon being grappled by a defender, but of course no penalty even considered. What a really poor half from Everton... not complete rubbish, mind, but at best one step above. Pitiful really, all things considered.

Brentord attacked from the restart, Canos with a reaction shot over. Everton playing out from the back and getting stalled by Brentford's high press. Gordon went on another run to nowhere, in this case, a pathetic pull out by Iwobi.

A poor attack saw Digne slip over as he crossed but the ball fell for an acrobatic attempt by Rood - he had to swing his foot. Needless to say, it flew yards over the Brentford goal.

A typical Iwobi cameo saw him so easily squeezed out when trotting ahead to pick up a nice forward ball. Such a total lack of any competitiveness at all. It was horrible scrappy football that was going absolutely nowhere, summed up by Townsend and COleman messing up a simple overlap.

Coleman had a decent run to make amends and the ball fell for Rondon but his shot was into a crowd of defenders. Townsend then wasted a cross, putting it behind. Everton were starting to play the ball forward a bit more but nothing was really happening for them. Another attack saw DDoucure waft at the ball and then Iwobi taking a shot at Fernandez.

Another better-worked attack looked to create space for a shot but it was repelled, Then Gordon on the overlap was offside. Probably Everton's best spell of sustained forward play but nothing to show for it.

Gordon bundled off the ball, no foul. Allen challenges, foul. The inconsistency was appalling, but thankfully a terrible free-kick by the home side. It all got a bit silly when Henry went down but Brentford kept playing on. Then Everton continued and the crowd roared until Digne was fouled and all the handbags came out. Rondon and Jensen booked.

Benitez finally decided to act, giving Gray 30 minutes but the Blue impetus had been broken and Brentford mounted a worrying attack with time running out for the Blues to rescue anything from this latest dismal showing.

A sustained Everton attack went absolutely nowhere as Brentford backed off and parked the bus. The next cross was straight to the goalkeeper. Everton huffed and puffed again with Gray not connecting properly on his shot. It was going to take something special to break through and that's just what Everton do not have: anything special.

Gray picked a ball from Iwobi and crossed well but Rondon was 3 yards behind it and just ambling forward. Pathetic. Godfrey was booked for a pull-back, earning them a rare set-piece that they managed to put straight behind.

Pickfod tried to speed things up with a great release ball to Gray but the cross came back and then Rondon got a distant header off-target. Everton had possession but absolutely no idea how to create anything as they played around in triangles until Gray finally crossed but Rondon just ambling around, no attack on the ball.

Iwobi put a better cross into the danger area, forcing a corner but Gordon's effort was defended away. Iwobi had a soft weak header that was technically on target but was never going to score.

Gray was doing his best to create something but the solid Brentford wall of defenders was impenetrable. Five minutes of added time added nothing to another dreadful game from Everton against awful opposition and an absolutely abysmal result, with Brentford evening getting a shot on goal after some horrible head tennis in Everton's half. Simply atrocious preparation for Wednesday's Goodison derby.

Kick-off: 2pm Sunday, 28 November 2021

triangles around until

Brentford: Fernandez, Goode, Jansson [Y:67'], Pinnock, Canos [Y:51'], Norgaard (69' Baptiste), Henry, Onyeka, Janelt, Toney, Mbuemo [Y90+2'].
Subs: Cox, Thompson, Jensen, Forss, (87' Wissa) Ghoddos, Sorensen, Roerslev.

Everton: Pickford, Coleman, Keane, Godfrey [Y:80'], Digne, Allan [Y:63'], Doucoure, Iwobi, Townsend [Y:38'] (70' Gray), Gordon, Rondon [Y:67'].
Subs: Begovic, Kenny, Delph, Tosun, Gbamin, Branthwaite, Simms, Dobbin.

Referee: Darren England
VAR: Jonathon Moss

Share article:
---
Reader Comments (516)
Note: the following content is not moderated or vetted by the site owners at the time of submission. Comments are the responsibility of the poster. Disclaimer
Gary Smith
1
Posted 28/11/2021 at 13:03:00
Iwobi and Rondon straight back in, and some can still defend him.
Jeff Armstrong
2
Posted 28/11/2021 at 13:03:03
9-man team then.
Tosun is better than Rondon... fact!
Fran Mitchell
3
Posted 28/11/2021 at 13:08:27
Unfortunately, that is basically all we have.
Great to see Doucouré back, hopefully not too soon. He is incredibly important. Gray is clearly unfit, but hopefully he is fit enough to make an appearance off the bench,
Rondon was clearly going to play, there is no-one else. Hopefully he won't play the 90 and Simms will make an appearance (and for more than 70 seconds).
Iwobi is a sad state of affairs. Personally I would have gone with Delph and Allan with Doucouré pushing forward and Gordon and Townsend out wide. But Iwobi, I imagine in a No 10 type position that he believes is his best, it is. Hopefully he'll provide a shock (but not holding my breath).
Brentford are a fast and dynamic team. Toney and Mbemba are dangerous and I worry Keane will be caught out.
Neil Thomas
4
Posted 28/11/2021 at 13:09:13
If Gray is fit he should definitely be starting, if he's not, then he shouldn't even be on the bench. So what excuse has Benitez got for this?
Tony Heron
5
Posted 28/11/2021 at 13:11:12
Remind me again, what's the definition of insanity?
Clive Rogers
6
Posted 28/11/2021 at 13:13:04
I can only expect a defeat with that team. Losing faith in Benitez.
Kevin Prytherch
7
Posted 28/11/2021 at 13:13:07
Iwobi gets another start despite being a completely ineffectual player.
Brilliant
Andy Walker
8
Posted 28/11/2021 at 13:20:55
Massive game this; lose and we are bottom 3-5 by Christmas.
Danny O'Neill
9
Posted 28/11/2021 at 13:22:32
If players are picked on form and performance, then why the persistence with Rondon? At least my bet is still on.
Fingers crossed we see the lesser confused Iwobi today. I expect Simms to get time.
Random one, but along with Craven Cottage, one of the most pleasant settings and surrounding areas for a football stadium. Sat on the banks of the Thames, the winter sun is shining and Everton are going to win.
Andrew Keatley
10
Posted 28/11/2021 at 13:23:32
Iwobi continues to flatter to deceive in general, but I definitely saw some signs against Man City that I thought were more encouraging. In an injury crisis, with totally unproven youngsters as the only alternative, he was always going to start. Here's hoping he can find his best quality today and up his work-rate and aggression, because if he does then he'll be worth his starting position.
Fran Mitchell
11
Posted 28/11/2021 at 13:24:08
Not true Neil. It's not exactly unheard of a player being described as 'not fit to start'.
It must have been assessed that Grey could play maybe 30 minutes, but not more. If that's the case then he is 'fit for the bench, but not fit to start'.
I'm not enfused witht he line-up, but to start blaming the manager (I'm in no way a pro-Benitez supporter btw) because of teh line-up is a bit absurd It's what we have.
Like I said above, personally I'd have played an extra centre mid ahead of Iwobi, but playing Iwobi is at least the 'more attacking' option. It's not like we've got massive quality being overlooked.
And Rondon hasn't started for a few games so its not true that Benitez has 'persisted' with him. He got dropped. But now both our senior strikers are out again. So Rondon it is.
Michael Kenrick
12
Posted 28/11/2021 at 13:29:04
Andrew...
'Iwobi' and 'aggression' in the same sentence?
Words fail me.
Neil Lawson
13
Posted 28/11/2021 at 13:29:50
Let it snow, let it snow, let it snow and play this in 2022 when we have 11 players available.
Jack Convery
14
Posted 28/11/2021 at 13:35:14
I met him at the Toon and he caught my eye
I Love Rondondon I love Rondon
Somebody told me he always stood still
I Love Rondondon I love Rondon
Yeh he stands real still
Yeh it angered Bill
And when he scores a goal
We'll love Rondondon, we'll love Rondon
Neil Thomas
15
Posted 28/11/2021 at 13:38:56
Then Fran it surely makes more sense to start him then, and bring him off if he's struggling, than to put him on with 30 minutes to go, he feels the injury again, and we've used all our subs.
Neil Thomas
16
Posted 28/11/2021 at 13:41:20
And he's either injured or he's not. It can't be down to fitness cause he's played nearly every game this season.
Craig Walker
17
Posted 28/11/2021 at 13:44:22
"Ivan Toney yet to score a home goal…" hmmm. We know how that usually pans out don't we?
Danny O'Neill
18
Posted 28/11/2021 at 13:44:35
Going in. Great spirit amongst the blues outside the Steam Packet. Let's carry it into the stadium and hope the team have the same belief as the fans who have made the trip.
See you on the other side.
Neil Lawson
19
Posted 28/11/2021 at 13:51:12
Craig 17. You beat me to it. Nailed on cert to score today.
Fran Mitchell
20
Posted 28/11/2021 at 13:52:45
Neil, how so? If he's fit to play just 30 minute, you'd rather him play the first half hour then sub him, mid first-half?
If he's fit for 30 mins, it is clearly better to use him for the final 30 (or 20). The opposition will be more tired, rather than fresh. And we also only bring him on if needed, if were 2-0 up we can leave him off.
Si Cooper
21
Posted 28/11/2021 at 13:59:31
Neil Thomas (16), the counter-argument is he's available to give it a go if we end up needing to claw something back late in a close game; and if we actually cruise this one you leave him out of it totally to ensure he is 100% for the next fixture.
Iwobi probably included for his ability to break out given that the absence of Gray and Richarlison diminishes that aspect for us.
Probably all hinge on whether Doucouré is back at his best or looking rusty and off the pace. Will Gbamin ever get another start?
Ernie Baywood
22
Posted 28/11/2021 at 14:23:59
Uncomfortable viewing so far. We have nothing. No threat, no guile. We're just a nothing team.
Ciarán McGlone
23
Posted 28/11/2021 at 14:24:00
Why do people say there are no other options.. when clearly this is patent nonsense.
Alex Gray
24
Posted 28/11/2021 at 14:26:29
Plus side Rondon has had a shot on goal.
Neil Lawson
25
Posted 28/11/2021 at 14:26:55
So shit to be proved correct but Toney scoring was guaranteed.
And our star striker misses a sitter.

Neil Lawson
26
Posted 28/11/2021 at 14:34:35
And King has scored again. Who writes these scripts?
Kieran Kinsella
27
Posted 28/11/2021 at 14:35:35
Struggling to pay attention to this boring scrappy affair. Seems to be a weekly phenomenon.
Alex Gray
28
Posted 28/11/2021 at 14:40:42
Kieran,
I got roped in to watch Wrexham yesterday with a few friends. It was the first football match I've enjoyed in a long time.
I can excuse our defensive boring football if there was heart and they were aggressive like we were under Moyes but even Wrexham had a game plan and identity on the pitch.
Neil Thomas
29
Posted 28/11/2021 at 14:43:00
Yes, I can now see how wrong I was. Let's bring him on when the game is lost, shall we?
I can see some are wasted on here, perhaps management material?
Ernie Baywood
30
Posted 28/11/2021 at 14:49:30
Currently 2am in Melbourne... do I really bother for another hour?
Neil Lawson
31
Posted 28/11/2021 at 14:53:40
Got to be positive. Rondon has doubled his total shots on target whilst selected (I can not use the word 'playing'). 2 in how many games? Impressive.
Calvert-Lewin can take more time to model strange suits. Not needed whilst we have such a dynamic striker.
Tony Abrahams
32
Posted 28/11/2021 at 14:55:35
That back four is not a unit, because it's all over the place at times, and if Gordon dreams of scoring for Everton, then the kid has got to be much braver and more confident to go and attack the space In front of him with the ball.
Laws are laws, but Brentford get a penalty from a non-goalscoring situation, and yet Everton are denied a penalty from a much clearer chance. Speed up our play and defend closer together, and we will get something out of this game, otherwise more despair.
Michael Lynch
33
Posted 28/11/2021 at 14:56:08
Awful from front to back. Says everything about this bunch of players that nobody appealed for a penalty when Rondon was being held.
Bottom three by Christmas the way Norwich are battling now...
Alan J Thompson
34
Posted 28/11/2021 at 14:58:03
I'm sorry but did anyone see any sort of game plan or organization in that lot? For the first 15-20 minutes we looked like eleven strangers with a couple having forgotten we are the team in blue.
A few times we played down the wing and the player in possession looked to the centre and there was nobody to centre it for so gave it back to whoever gave it to him. This then changed as the player who passed it to you got out of the way and it became just hack it into the centre regardless.
As for the penalty, well they give them for foot up, but for me the moment a player lowers his head beneath chest level then he is complicit in dangerous play but why no VAR for the shirt pull on Rondon.
Benitez must get some sort of organization and intent into them as at the moment it doesn't look like we came for more than a bore draw and the first thing he has to do is to tell Rondon he is playing centre forward and to take up that position and Iwobi to play on his shoulder.
And another display of awful refereeing.
Pathetic!
Gary Smith
35
Posted 28/11/2021 at 15:00:58
If our form over the last 8 games was averaged out over a season, it would be the 5th worst points haul in Premier League history. Yet still, the "best we can get" brigade will back this dinosaur football manager.
Kieran Kinsella
36
Posted 28/11/2021 at 15:03:21
This is no way to live, watching this crap.
Hoping the fellow who dresses like the Monty Python lumberjack and can't strike the ball cleanly will return one day and magically solve all our ills.
Simon Dalzell
37
Posted 28/11/2021 at 15:05:13
Sickening, and typical of how things are going. They get a penalty by VAR, and we're denied a stone wall one.
Christy Ring
38
Posted 28/11/2021 at 15:07:46
Yet another VAR decision against us and never even checked Rondon jersey being held, none of our players even raised there voices.
He has to change tactics and drag Iwobi off, shouldn't be anywhere near starting even with our injuries.
Chris Gordon
39
Posted 28/11/2021 at 15:14:24
We're a fucking basket-case club, run by a mystical half-wit who knows the square route of fuck all about football yet uses the club as his own personal plaything.
Half a billion quid and we're worse than fucking Brentford... now that's a fucking achievement!! Time the whole board fucked off and took most of those gobshite players with them. Fuck off, Everton.
Alex Gray
40
Posted 28/11/2021 at 15:18:02
Brentford are bloody awful too. Teams can literally coast against us. To think it's the derby next is truly terrifying.
Johan Elmgren
41
Posted 28/11/2021 at 15:23:13
My god, this is a total shambles. I thought it would be poor after appointing the fat waiter, but this is much worse than I could ever imagine... Time to get rid of the fat one before it's too late...
And the refereeing standard is as always... nothing surprising there!
Kieran Kinsella
42
Posted 28/11/2021 at 15:28:28
Feel sorry for the residents of the flats behind the Brentford goal. Their property values will plummet due to the view of this horror show.
Ernie Baywood
43
Posted 28/11/2021 at 15:46:14
Rondon still on the pitch... watching balls flash across the 6-yard box from his vantage on the penalty spot. Incredible.
Ciarán McGlone
44
Posted 28/11/2021 at 15:51:46
We must back the manager, it's all Kenwrights fault.. blah, blah blah.
Phil Smith
45
Posted 28/11/2021 at 15:52:42
Sorry, but with Iwobi and, especially, Rondon we look totally disabled! Rondon offers zero movement. He could have had a couple today but he should have come off after 60 minutes.
Iwobi though... We've been so poor today. Utterly frustrating again. Wednesday will be a disaster.
Michael Lynch
46
Posted 28/11/2021 at 15:53:53
Appalling.
Why didn't Rafa bring on one of the three strikers we had on the bench when Gray was flashing in cross after cross?
Neil Lawson
47
Posted 28/11/2021 at 15:54:03
It's not just the defeat. It's the manner of the defeat.
Clueless manager. Hapless players. Championship.
Ernie Baywood
48
Posted 28/11/2021 at 15:54:17
Quite literally... Pointless.
Steve Brown
49
Posted 28/11/2021 at 15:56:18
Let's get the excuses for Benitez listed out to save us having to read them:
1) He inherited a mess.
2) It's the players' fault.
3) The Academy is not producing enough young players.
4) It's Brands, Kenwright, Moshiri, Koeman, Silva, Allardyce, Ancelotti...
5) He has no money.
6) He has injuries.
7) We were great for 20 mins against Burnley.
That was a complete shitshow and relegation form against a team that had not won for almost 2 months. It's Benitez's fault.
Brian Wilkinson
51
Posted 28/11/2021 at 15:56:57
Yes, it is Kenwright's fault, Ciaran, for settling for 20-odd years of 'punching above our weight' and 'plucky little Everton'.
The manager takes the blame today for not throwing one of the strikers on, but do not even go there with trying to let Kenwright and the board off the hook – they have let us stagnate for over 20 years.
Johan Elmgren
52
Posted 28/11/2021 at 15:57:34
That was atrocious. Brentford is a really poor team, and yet we couldn't win. We need to sack the fat twat, he will take us down.
Rondon playing the whole game. Only that a crime in itself. Totally ineffective and offers no goal threat at all. Yes, Simms is young, but at least he has a nose for goal. He would definitely have got in position for that lethal Gray cross.
This manager is totally inept and way past it. I get it, they hired him to keep us in the top flight until the new stadium is built. But I have news for you! He is not gonna keep us in the division, he is gonna take us down.
Act now, useless men in charge!
Steve Brown
53
Posted 28/11/2021 at 15:58:56
And it's started already with Brian Wilkinson straight out of the blocks.
Brian Wilkinson
54
Posted 28/11/2021 at 15:59:49
Rondon as a striker is what Yoko Ono is to singing, both painful.
Ian Bennett
55
Posted 28/11/2021 at 15:59:50
Why on earth leave Iwobi and Coleman on? Surely you get Dobbin or Simms on for the last 10.
Absolute joke of a club.
Sean Roe
56
Posted 28/11/2021 at 16:00:07
Is there honestly a worse team in the league right now?

Chris Cook
57
Posted 28/11/2021 at 16:00:25
3 strikers on the bench and we only made one sub.
I'd have more respect if we brought on Tosun and still didn't score.
Iwobi is terrible, how he gets near the first team is beyond me.
I am generally worried Rafa's master plan is to get us relegated.
Mark Andrews
58
Posted 28/11/2021 at 16:01:38
Yay! The high flying RS next. Agent Rafa working his wonders with the expensively assembled yet paper-thin pig's ear of a squad.
If we were a horse, we'd be glue.
Phillip Warrington
59
Posted 28/11/2021 at 16:01:39
We never looked like scoring or playing decent football. Championship, here we come. This has to be the most depressing time to be an Everton supporter, it's becoming week after week of shit and it doesn't seem to matter who the manager is or who plays for Everton.
Tony Everan
60
Posted 28/11/2021 at 16:01:54
Dreadful and damaging result against a really poor team.
Forwards not good enough to trouble Brentford who must be one of the poorest teams in the league.
To stand a chance against anybody, we need Calvert-Lewin, Richarlison and Gray playing as a front three. Sadly, until Calvert-Lewin is back, I can't see us winning any matches, Rondon doesn't remotely look like getting on the end of a cross anytime soon.
In the short term, Ellis Simms or the Brillo has got to be a better alternative.
George Cumiskey
61
Posted 28/11/2021 at 16:04:10
Disgraceful management today taking Townsend off and not using any more subs, unfathomable. Can't see Rafa lasting the season with decisions like that and can't see the team staying up with performance's like that.
Ajay Gopal
62
Posted 28/11/2021 at 16:05:35
Where will our next goal come from ? 3 games without scoring. Total lack of composure in the final third - Iwobi and Rondon in the front offer absolutely nothing. Brentford must be thinking that are playing in the championship again.
Steve Brown
63
Posted 28/11/2021 at 16:05:36
Demarai Gray put some excellent crosses in the box, but no-one was on the end of them. There were three forwards sat on the bench watching and not one of them got on the pitch.
Fran Mitchell
64
Posted 28/11/2021 at 16:06:04
That was very poor. We had possession, and we were quite clearly clueless. Incredibly predictable, zero movement, and just so awfully impotent.
Rondon was ok for 60-65 minutes, then he stopped moving. Iwobi was ineffectual, he was moved to different positions to try and eek something out of him, but ultimately, he's just not very good. Towsend was poor, gave away a silly penalty, and his crossing was poor. Neither of the full backs are offering much in an attacking sense. Doucoure was the plus point, but was not at his best. Gray was lively but untimately noone in the box to benefit. Gordon was ok, he's clearly been thrown in the deep end and not nearly the finished article, but he's one of the few players who plays with urgency and is direct.
We are in a pretty awful place at the moment. likely to get hammered on Wednesday, then another likely defeat against Arsenal. Then Palace, Chelsea and Leicester before Christmas
Things do not look good at all.
Benitez will not be sacked. Moshiri will give him the benefit of doubt due to injuries, and that he so stuck his neck out in hiring him.
Alan J Thompson
65
Posted 28/11/2021 at 16:06:26
Well what a load of shite! If after that you think this manager is going to keep us up then you really didn't watch. If asked in the first half who was more likely to be in a relegation fight then it would have been the team in blue and the second half either of them but one doesn't have any forwards never mind strikers.
On one attack the ball was knocked out to Rondon on the edge of their penalty area while there were four men in front of him on the 6 yard line, he's the bloody centre forward, leader of the line for heavens sake and he can't even keep up with play!
And we play Gordon wide left when it is bleedin' obvious he is right footed while Iwobi of all people plays an ineffectual wide right.
Yeah, right, this is the manager for us, BOLLOCKS!
Andrew Hight
66
Posted 28/11/2021 at 16:08:20
Rafa needs to go. Regardless if there is no great candidates to replace him.
Gary Smith
67
Posted 28/11/2021 at 16:09:03
A manager that's been saying "fuck you" to the fans all week, and just said "double fuck you" with his subs. Anyone who thinks he's right for this club is utterly desperate and deluded.
Roger Helm
68
Posted 28/11/2021 at 16:10:21
All this is the culmination of years of mismanagement. The only common thread is Kenwright. I don't see any improvement until he goes and Moshiri decides to leave footballing issues to the football people. Kenwright got lucky with the Moyes appointment but we have been drifting downhill since then.
I had hoped Benitez was a safe pair of hands but after today I think I was mistaken.
Now we are in a relegation battle and we haven't any battlers.
Barry Hesketh
69
Posted 28/11/2021 at 16:10:38
Those who believed before today's game and likely still believe now that Wednesday's game was/is more important than the game we have just lost, are living in cloud cuckoo land.
Brentford is extremely ordinary and three points were on offer if Everton had done more with the ball in the last third. I too thought the penalty was ridiculous because it won't be given on Wednesday if VVD does something similar to Richarlison for example.
I really didn't care how we played today, but it was imperative we left London with something on the board, we didn't and now it's a hard slog of games to come. On the positive side of things, Doucoure was excellent and Gordon also carried out his tasks well, but the Iwobi, Rondon axis won't ever work and I was aghast that Townsend was hooked instead of either of the toothless twins.
I also wish that the Everton board hadn't made such a fuss about the possibility of a European league as I think the officials aren't being fair with Everton on the pitch, as game after game the fouls we give away are punished often and the opponents seem to get more than a degree of latitude. For example, why wasn't the Spanish player given a second yellow card for his foul on Digne? Where was VAR for the tug of Rondon's shirt in the penalty area?
Derek Knox
70
Posted 28/11/2021 at 16:11:14
Why the persistence with both Rondon and Iwobi, beats the hell out of me, neither look capable of doing anything and shouldn't have started and been the first ones subbed but no he kept the misfiring pair on to the bitter end.
Sorry but relegation positions threaten, playing this turgid type of football! God only knows what Wednesday will turn out to produce!
John Hall
71
Posted 28/11/2021 at 16:11:17
Ernie @ 30. Just a few hours ahead of me mate but was thinking the same after half an hour.
Absolute shite but then again starting with Iwobi and Rondon plus the lightweight Gordon gives us little to be optimistic about even before we start.
Here's a piece I received earlier today from a Redshite mate from my schooldays who continually takes the piss out of me.
"Sunday comes with Rafa's bums, Iwobi right but knows he's shite. Rondon's in and it's a sin with Keane at the back who can't trap a sack. Gordon tries and that's no surprise but, lo and behold, it's Rafa's demise"
Pretty much sums up another crap weekend.

Eddie Dunn
72
Posted 28/11/2021 at 16:12:00
Benitez has set them up to do what? It is mystifying how these lads don't seem to know when to stick or twist, bumping into each other, getting in each other's way and blocking each other's shots. Slow, clueless and toothless.
Brentford are terrible and we couldn't brush them aside. Even when Gray delivered, the rest couldn't get in the box... Rondon played the whole game and was shattered after the hour.
Rafa has to take the blame, as would any manager of such an awful, inept display in a game that we needed to win.
Townsend tried to remove the lad's head, a total prick. And our players were meek and mild when the defender tried to undress Rondon and the big buffoon just smiles!
All of our little mistakes, poor touches, heavy passes, passes behind, slips, etc all undo any constructive work.
After this I think Rafa has to go – he clearly hasn't got a clue. The whole mindset is wrong. He looks like he is going to have a massive stroke and now, a spanking from his old mates on Wednesday will have Goodison baying for his blood.
We knew it could go wrong for him once results dipped and now Moshiri will see what the crowd think of his latest clown.
How could Unsworth and Dunc do any worse?
John Keating
74
Posted 28/11/2021 at 16:13:27
Look at the table, look at form and upcoming games. We are in a rut and the odd player or two coming back from injury doesn't mean we'll automatically get out of it.
Something or someone needs to happen, or step in soon. We should be very afraid!
Frank Sheppard
75
Posted 28/11/2021 at 16:15:49
Relegation a real possibility. We could lose 5-0 on Wednesday. Rafa seems a spent force to me, and looking for an exit door.
Brian Wilkinson
76
Posted 28/11/2021 at 16:21:21
Steve @53,
So it's Rafa's fault, Silva's fault... Koeman, Martinez, Moyes – absolutely nothing to do with a board that settle for second best, happy to be mid-table, sell off our best players, sell off Finch Farm, lie about the ring-fenced money.
Whoever comes in next will end up the same way, and the next, until we get those at board level out of our club.
Benitez has quite rightly got to take the blame today, shocking not bringing one of the strikers off the bench, but he cannot be accountable for our stagnation for over 20 years. Whoever comes in next will fall on his sword as well, until we have a clear out at top level and Finch Farm; the club is rotten to the core.
Bill Gall
77
Posted 28/11/2021 at 16:22:18
Talking about firing the manager, who the hell (apart from Fat Sam) would come to this club, except someone who didn't give a fuck about the club but would say all the nice things just to get fired with a big compensation check?
Brian Hennessy
78
Posted 28/11/2021 at 16:23:42
There are many mitigating factors for Benitez as to why we are in trouble - injuries, lack of money, one transfer window for him so far and a poor squad that he inherited.
However you simply cannot ignore the fact that he continues to pick the useless Iwobi and Rondon without giving the younger players, or even Tosun a chance.
A blind man can see that Rondon simply cannot read the game and get into the right positions. I was all for giving Benitez a chance and, up to today, I did not want him sacked... but this pig-headed ignorance has me now hoping he gets the boot.
Tommy Coleman
79
Posted 28/11/2021 at 16:24:01
Have we won a game this season when Iwobi or Rondon have started? It's like playing with 9 men.
Rafa could be out by Xmas. If so, let Dunc take over.
Ciarán McGlone
80
Posted 28/11/2021 at 16:24:03
Brian..
This is the matchday thread.. about, er.. the match. The match managed by a clueless defensive dinosaur of a manager.
Barry Hesketh
81
Posted 28/11/2021 at 16:24:55
I think this is where Evertonians go awry sometimes, it matters not how things have gone last year, 10 years ago, or even 20 years ago. It's the here and now that counts that is all that matters.
Nobody can eradicate the mistakes of the past but they can alter the trajectory of the future, if they take the right action in the here and now, if they don't they just compound whatever mistakes have been made in the past.

John Hall
82
Posted 28/11/2021 at 16:25:24
Hello to Bill, Marcel, Prof Denise, Farhad. Are you out there?
Need a finger in the dyke and not an orchestra playing on deck while we are taking on water.
Couldn't run a piss-up in a brewery between you.
Club is a shambles but you lot wouldn't be to blame, would you!!
Keeping low profiles, as is always the case when the shit hits the fan, shows you are a bunch of cowards, much the same as some of the players that you have sanctioned to sign.
Never been ashamed to be an Evertonian for 62 years but sadly I am now.
Anthony Murphy
83
Posted 28/11/2021 at 16:26:07
Rock bottom could be reached this Wednesday – a humiliating defeat with Rafa at the wheel. The derby has left me with many scars over the years, but I fear this could top the lot – stars aligning for an absolute toxic shit show.
Gary Smith
84
Posted 28/11/2021 at 16:26:46
Bill, I'd have Fat Sam back before this stubborn anti-football fraud stays. I'd also rather grate my own nose. Fucking "he's the best we'll get" nonsense is pathetic, every team in the Premier League gets managers.
John Keating
85
Posted 28/11/2021 at 16:27:24
Frank @75,
I don't think we'll get beat 5-0 on Wednesday. Not if Benitez plays two defensive midfielders in front of the 8-man defence.
Mark Taylor
86
Posted 28/11/2021 at 16:28:32
Getting humiliated by Man City and presumably Liverpool next week is one thing but losing to a team which is one of the poorer Premier League sides, with a novice centre-back putting in one of the worst home performances I've seen in this league in recent times, takes my nervousness to a new level.
Looking at the fixtures, only Palace looks winnable and that, based on what we saw today, is optimistic. We might totally disintegrate before the year is out. We need 40 points somehow but the players look disinterested at best, with the odd exception. Hopefully it will be less than 40 this season.
Christy Ring
87
Posted 28/11/2021 at 16:28:50
I gave Benitez the benefit of the doubt because of injuries, but today finished me. Bringing on Gray a good move, and crying for another striker from the three on the bench, and losing 1-0, he made no more substitutions... Astonishing, and leaves Iwobi on the field?
Enough is enough, is he having a laugh? Put Dunc in temporary charge for Wednesday night, a bit of pride needed, or do we want Benitez to start Rondon & Iwobi again?
Dave Evans
88
Posted 28/11/2021 at 16:29:36
I am beginning to think things not could be worse if we were relegated.
Rebuild, get the core fans' passion back and not have to watch shysters who believe they are Premier League players.
Stupid, even crazy thought I know, but anything at the moment seems better than our endless false dawns and soul-destroying crash-and-burns.
Michael Boardman
89
Posted 28/11/2021 at 16:31:32
John Hall. Second that, although not the 62 years bit - more like 40. I have honestly, despite everything that has happened, never felt more disillusioned than what I do now, as feel we've sold our soul.
Andrew Keatley
90
Posted 28/11/2021 at 16:33:43
Lots to digest. It's easy to scream blue murder and call for heads but how do we improve?
We need pace and ambition up front, and sadly Rondon does not show any. Iwobi showed some decent touches but he doesn't scare anybody and very rarely do any of his cute flicks or passes lead to anything meaningful.
Sad to say it but Anthony Gordon was the square root of useless today. He kept getting into good crossing positions, turning back inside, running across the box and got dispossessed leading to a Brentford break. And the moment when we had a chance to break and he passed the ball 5 yards straight out instead of to Gray – who had half a pitch of space to run into... that was unforgivable.
I thought Allan and Doucouré controlled midfield fairly well, and Keane and Godfrey won a lot of challenges against Toney and Mbuemo. Digne and Coleman need to be more direct in getting balls into the box, but sadly Gordon, Townsend (who had his worst game for us thus far), and Iwobi were slow to ever really get into the box – so I can understand why crossing to an isolated and static Rondon was not much of an option.
Whoever plays in an attacking position for us needs to do more – more movement, more ambition, more energy. And outside the box, we're too slow, too many touches, too predictable, and too afraid to take risks. It's a tough watch, but we've been worse on many many occasions over the last six or so seasons.
Kieran Kinsella
91
Posted 28/11/2021 at 16:35:05
Dave,
If we get relegated, we will probably go bankrupt and get shut down like Bury, so no more Everton. Actually, silver lining?
Tony Hill
92
Posted 28/11/2021 at 16:37:54
Brian @76, quite right. Including the bit about Benitez being poor today with subs.
Kieran Kinsella
93
Posted 28/11/2021 at 16:38:20
Rafa post match
"We were fine. We did what we had to do push, push. We had 14 shots away from home but it's difficult cause they had a lot of bodies."
So we were unlucky? WTF
Stuart Gray
94
Posted 28/11/2021 at 16:38:41
It's easy to make excuses for Benitez (injuries, lack of money etc) but Rondon was his pick and is sub standard, yet continues to play.
Would rather the team went down fighting than the defensive nonsense Benitez brings. Imagine if Rodriguez had stayed? The fact that Benitez doesn't know how to use him speaks volumes.
Was willing to give him the benefit of any doubt, but the doubt was based on his ability in the modern era not on any prejudice against his former employers. We'd be better with Pulis, imagine that?
Scott Robinson
95
Posted 28/11/2021 at 16:38:53
Whatever happened on the 78th minute against Watford was 'Voodoo' magic. It's been ghastly ever since.
Brent Stephens
96
Posted 28/11/2021 at 16:42:19
If I were Rafa, I'd possibly have given plenty of playing time over the last few games to Tosun, Dobbin, Simms and anybody else fans are calling for - on the basis that wins would have taken the pressure off the coach, and losses would just have demonstrated how poor the alternatives are.
Rob Hooton
97
Posted 28/11/2021 at 16:47:35
I can't believe he left the completely useless Rondon on and didn't try one of the young lads to see if they could use some pace or energy to make something happen. For that alone, he deserves to be sacked.
The Brentford fans around us (me and my dad got tickets in the home stand) were laughing at Iwobi before kickoff and throughout the match and we had some banter about just how shit he is.
I'm completely disillusioned with this team and think we will be in the bottom 3 by Christmas, it will take a miracle to stop us being on the receiving end of what may prove to be a truly humiliating pasting on Wednesday. I don't think I can bring myself to watch it, but probably will as I'm a sucker for it like most of us.
Single malt here I come!
Michael Boardman
98
Posted 28/11/2021 at 16:50:37
Eddie Howe is at Newcastle - I'll take a bet that "our" Rafa is there next season (and then a season later replaced by some Italian / Spanish / whatever nationality manager passes the ball 462 times before leaving their half, media-infused manager takes over). Either way, my interest has waned from football, just never thought it would from Everton :(
Tony Abrahams
99
Posted 28/11/2021 at 16:50:57
Very poor first half, never got the rub of the green with regards VAR, (understandable with Moss) and then never had enough quality, or were simply not brave enough, when we were the better side in the second half.
Coleman was poor, Godfrey was rash, Rondon improving 100% still wasn't enough, whilst Iwobi, was Iwobi, and I personally think Gordon's lack of bravery in possession, might have played him out of Wednesday night's game.
Benitez hasn't done himself any favours, by not putting on a second forward, but it's clear he's inherited a mentally weak squad, who just don't have enough belief, bravery or quality, when you take away the better players.
Paul Tran
100
Posted 28/11/2021 at 16:51:24
Well, Pickford played well, great to see Doucoure back, even if he was rusty, but the big issue for me was Townsend & Gray putting good crosses in the box to empty spaces where the strikers should be. In a game where we were ponderous and barely troubled a rookie keeper, a change up front was an obvious play.
Stubbornness is a great characteristic when you're proved right. I can only think he keeps playing Rondon & Iwobi for a bet.
Benitez is lucky that his current ineptitude is left standing by that of the club management.
Roger Helm
101
Posted 28/11/2021 at 16:52:03
Tony Pulis? Is he free? Get him in!
Pete Clarke
102
Posted 28/11/2021 at 16:52:27
Rafa is only part of the problem. Moshiri is the biggest problem we've ever had given that he brought Benitez here when it was very clear that he would divide the supporters in a big way. We will see the culmination of that decision this coming Wednesday.
Moshiri has done nothing but prove to us all that he knows absolutely fuck all about football and cares little about running the club.
I don't care about the new stadium because it's what happens on the pitch that counts and we are so unprofessional in every area related to players and staff that there is only one direction we are going.
Massive decisions need to be made this week or I believe we will be serious relegation candidates. Those decisions should be to get rid of Kenwright and all the other useless serial hangers on and bring in some people of high regard to sort the club out both on and off the field. Benitez can go too because just like his best mate Solomon Rondon, he's washed up and has nothing to offer this club.
Will Moshiri shake things up ? Given his decision making since he came here it would be hard to trust anything he does do.

Shambles FC. Is our name !


Phil Bickerstaff
103
Posted 28/11/2021 at 16:52:35
Sack this fat prick of a manager
He has no idea
Get big Duncan in and kick some of those fairies arses before it's too late
We will be in the bottom 3 by the end of December
Agent Rafa job half done
Steve Brown
104
Posted 28/11/2021 at 16:52:43
Kieran, he has that befuddled look that Silva and Martinez had before they got fired. Perhaps he should start saying 'phenomenal' to complete the look.
He keeps on selecting teams and gameplans that the supporters can see won't work, then stands in mute amazement when they go to pot. It was particularly inspired of him to take off Townsend and leave Iwobi/Rondon on the pitch, then to watch as Gray put great crosses into the six yard area while his three forwards sat on the bench.
Danny O'Neill
105
Posted 28/11/2021 at 16:56:35
Well, what to make of that as I sit surrounded by Brentford fans on my way home?
Poor performance by a team lacking in quality and confidence against a poor team.
They didn't bother us but neither did we bother them. A passive match, that aside from the penalty would have been 0-0. I'll need to watch back as I didnt see it in the moment, but my brother told me it was a blatant penalty.
There's not a lot to say. I had fans in my ear all match screaming to "get it forward". I get that, but when I looked, I didn't see options, so I'm sure the players didn't either. You need movement and runners ahead of you to play forward or it's an aimless punt that gives possession back to the other team.
Gray offered an outlet when he came on. Two balls in particular just needed a tap in, but again, no one on the end of it. No movement.
Once again, kudos to the amazing travelling support. Immense as always. But they absolutely gave the team both barrels at the end. No hiding place. We said in the summer this appointment could go toxic early. Well it felt like that at the end today with the FSW chant echoing from the Everton masses.
3 points on Wednesday should heal the wounds of today. Off home to hold council with the dogs and sort this out.
Kim Vivian
106
Posted 28/11/2021 at 16:57:52
So, Derby game in 3 days. 13 games into the season, 23 goal difference between the teams, rs have scored one more in their last 4 away games than we have managed all season.
Not a good look for Weds.
Soren Moyer
107
Posted 28/11/2021 at 16:58:35
Shite squad, clueless manager and coaching team, a fucking incompetent owner, a board member who thinks he is a DoF! and a charlatan chairman! Now how do you expect this club to move forward!?

Stuart Sharp
108
Posted 28/11/2021 at 16:59:19
Always dodgy to make bold statements in the aftermath of a defeat, but I really can't remember feeling so miserable about the club. Even in our relegation battling years, I genuinely didn't feel so low. Brentford were awful today. Even after gifting them a goal, they looked really poor. Yet at no point did I feel we'd get back into it. It's soul destroying.
I didn't want Benitez but don't blame him for how poor our 'squad' is. But 1 sub when you're chasing a game for all that time? Totally baffling. I just want Wed to be over.
Ian Edwards
109
Posted 28/11/2021 at 16:59:38
I spent most of last season criticising the Manager. I've desparately tried not to do it this season but it looks like it's the only answer. We need a young hungry Manager and not an elderly footballing grandee looking for a pension top up.
Something changed today with the fans. The dam is broken. Anti Board banner at the game. Angry fans on here and social media. Patience has run out. It's over.
Will Mabon
110
Posted 28/11/2021 at 16:59:40
Danny, it was a pen. Most accurate kick of the afternoon.
Tony Hill
111
Posted 28/11/2021 at 16:59:59
Yes, Brent @96. and Andrew @90.
I hold to my view that we must sit tight. These are depressing times, no question, but the reasons are many and complex and a big part of the solution is not to panic.
None of that is to ignore Benitez's mistakes which are there to be seen.
Doucoure coming back is a serious plus. Our lack of firepower without DCL was a problem waiting to happen and the botch with Kean and the failure ever to replace Lukaku are now coming back to haunt us.
Again, hold your nerve.
Bill Gall
112
Posted 28/11/2021 at 17:00:25
We can complain about the board and the owner as much as we want, and it always seems more after a display like today, but the fact is they don't pick the team, they don't choose the tactics and they don't who to put on as a sub.
We don't know who chose the manager, who authorized the money to pay for him and who supplied finances for players.
All complaints on today's performances and previous performances is on the managers head, and the DOF. the manager is the responsibility of the DOF who reports to the board.
So the problem for poor turgid performances of the team is on the managers back, poor performances by the manager is on the DOF, back. So to me there are 2 people not worthy of their positions the DOF and the manager.
If the board and owner are not willing to do anything to prove the 2 positions are not working out then that becomes their problem.
So were do you start solving the problem.
The major problem is getting a new manager. Benitez seems to have the rite ideas in rebuilding a team structure with Brands but has a poor method of getting the best from his players, and is the same as Ancelotti last year, has a poor use of his substitutes.
No one from the owner down seems to have any respect for the supporters and today was the worst outbreak of negative support from our loyal away fans for a long time, and to me that was the realization of the mess the players on the pitch and the manager have dragged Everton down.
I have said before I did not want Benitez in, not because of his association with the other lot but because of his negative tactics. But he is rapidly starting to prove he is out of his depth, and I think his job is safe as who would be better.
Tim Rydings
113
Posted 28/11/2021 at 17:00:59
Our ability to do do the basics such as pass and move are the worst in the division. We have no intent to go forward with the ball, always having to stop and look for options when getting a pass of which there are precious few. If and when we get the ball in the final third, it's more likely to end up back with Pickford than it is with an Everton player in the box.
The slowest team in the league. This set of players is the worst I've seen in 50 years of support for desire and application. Utter shambles.
Barry Robson
114
Posted 28/11/2021 at 17:02:42
I'm praying for the heaviest snowfall since records began to get Wednesdays game called off. Can I ask that you all pray 🙏 with me?
Clive Rogers
115
Posted 28/11/2021 at 17:04:35
Kenwright found a good owner for Bill Kenwright, but not for EFC.
Scott Robinson
116
Posted 28/11/2021 at 17:04:54
Firing the manager won't do anything. How many have we tried now?
We won't get relegated. It's just that... we're not very good.
Kunal Desai
117
Posted 28/11/2021 at 17:05:09
A banner in the away end today, i'd like to see hundreds more placards/banners on Wednesday night aimed at the directors box after a presumable pummelling handed out.
Whether he is there in the directors box or not, that fella should be held accountable, and not slithering away conveniently in Monaco.
Time for this board to know enough is enough, sack those that constitute those on this board.
Mick O'Malley
118
Posted 28/11/2021 at 17:07:48
This was all so predictable with this gobshite in charge, I'm sick of seeing his miserable fucking face, please get rid of this dickhead before it's to late, I see we still have some fans who say we can't get better than Benitez,! Absolute bullshit, 2 points from 21, losing with 3 strikers on bench, do me a favour
Gerry Ring
119
Posted 28/11/2021 at 17:09:21
Looking at that game one could be forgiven for thinking Benitez is deliberately trying to get sacked & head off with his severance pay! To only use one sub when we were very much on top & losing is inexcusable. If I were Dobbin or Simms, I'd be looking for a move away. I'd also question Pickford continuously flapping & half punching the ball away. Do what Neville did & be commanding by catching the ball.
Joe McMahon
120
Posted 28/11/2021 at 17:10:34
I know the manager has a limited squad (how after 500 million?!), but why doesn't he try more options from the bench? We all know they are sub standard, but so are most on the pitch.
The result of sticking with a manager for 11 years (winning nothing), making us think winning no silverware but being happy to be "The Peoples Club" living in the 60's. Combined 90 million on Sigurdsson, Keane and Pickford. A Chief Executive who doesn't even talk about the football club, all the ex playesrs on the coaching staff. A disgrace it is, shamblolic and pitiful - Bill Kenwrights legacy will be relegation, not the stadium, and it will be for a championship club (ask Sunderland fans).
It's too late now, but the appointment we needed was a young progressive manager (IMO) like Lampard or Scott Parker
Justin Doone
121
Posted 28/11/2021 at 17:10:45
Disappointed.
We had lots of crosses but into a packed box often with only one Everton player. We needed to be braver and get more players into the box.
I see us having a go, some positive play without a finisher, link-up play or trickery to finish and score.
A few other players back will change that. Stay positive, sports fans. My Santa letter is in the post.
Tony Hill
122
Posted 28/11/2021 at 17:12:02
Barry@114, brilliant tactics. A winter like 1962-63. Though maybe not the same outcome in May.
Danny O'Neill
123
Posted 28/11/2021 at 17:12:44
On individuals today, Pickford stood out. He was almost captain-like. Very commanding and good to see from him as he matures.
The two centre-backs, Keane & Godfrey done okay, but as I said previous, they didn't have a lot to do or be worried about.
The midfield 2 were okay, they just didn't have many options in front of them.
Young Gordon needs to grow a pair. So far, I'm seeing a player who is okay if it's going well, but he quite frankly bottled a few challenges and pulled out. To use the Scouse vernacular you would use the phrase shithouse. Harsh, but that's what I saw.
He's young, he's developing, but just an observation.
Rondon? Why? Surely just stubbornness?
Mick O'Malley
124
Posted 28/11/2021 at 17:14:09
I must have watched a different game to Benitez
Tony McNulty
125
Posted 28/11/2021 at 17:15:40
Barry (#114)
I've just spent a very unpleasant 33 minutes on the cross trainer trying to get that game out of my system.
I am about to join you in your wish for snow. Everyone in their way. I am currently kneeling for twenty minutes in front of the entrails of two large chickens.
Dave Downey
126
Posted 28/11/2021 at 17:15:44
We never actually function as a team. It is as though training just consists of very slow square passes, then some backpasses and finally a bit of mis-hit shooting practice.
Nobody seems to be able to kick the ball cleanly even when they are under no pressure.
If you told me I was watching an over-50s side, I'd still be alarmed at how slow they were.
Wednesday could easily be a repeat of November 1982, with or without an early sending-off.

Tony Hill
127
Posted 28/11/2021 at 17:19:01
Joe @120. I agree that Parker is going to be a top manager. Potter, Lampard and that fella at Blackpool who left the RS.
But we should stick with Rafa.
Dave Abrahams
128
Posted 28/11/2021 at 17:19:07
Bill (112), yes Benitez makes mistakes, like only using one sub. today and persisting with certain players, but he can't put, grit, determination, fight and even looking like they care about the result besides the obvious poor ability in passing to each other, reading the game, no wonder the long suffering supporters vented their frustration and anger at the players at the end of the game, they'd had enough and seen it all before under a succession of managers and these performances just get repeated season after season.
Most of the players have no affinity with Everton and the lack of any fight or commitment to really go and get a result in winnable games like today's is galling to every Everton fan and more so to the away fans who attend in their thousands every match and who would give blood and guts in Everton's cause.
Going by some reports getting posted back from some fans the players looked shocked and didn't know how to react when they were told were to go along with the board, maybe there will be a reaction from within the club and not with words we have all heard before, but some fuckin' action.
Mark Ryan
129
Posted 28/11/2021 at 17:19:10
When will everyone realise that we need new players? This has nothing to do with Benitez. The players are woeful. His hands are as tied now as they were when he arrived 13 games ago. You can't make a silk purse out of a sow's ear.
Give the job to Duncan? Don't make me laugh. The man who has stood shoulder to shoulder with our last half a dozen managers. The man who takes training and plays 5 and in and games like last man standing.
Try practicing defending corners and set plays. Give the job to Dunc, you may as well give it to me. He's just in a groove, sat smoking his pipe.
We need to give Benitez some funds and then start making knee-jerk decisions when it continues to be a cluster. He'll turn it around with some fresh blood. Let's not panic, people.
James Head
130
Posted 28/11/2021 at 17:19:57
Gerry #119 I totally agree that Benitez looks like he's angling for the bullet and a quick pay off
Will Mabon
131
Posted 28/11/2021 at 17:22:01
Joe, apparently we tried "Young, progressive" with Silva.
Justin, I agree there was more effort in the second half but we simply had no goalscorer on the pitch, or anyone that can hold the ball there. The players did step it up but to no avail.
It looks to me like the midfield and defenders have been instructed in slow & sideways, with no comfort or intent to move the ball forward anywhere than the wings. Then we cross (of which there were many today) to nobody.
As for replacing Townsend (Barring injury)...
Stuart Gray
132
Posted 28/11/2021 at 17:22:17
Scott #116 firing the manager won't do anything if we replace him with someone as past it as the last 2.
Financial (un) Fair Play (the most obviously misnamed scheme to allow those at the top to stay there by squashing investment in those that want to break the glass ceiling) has really hampered us but you don't overcome that by unwrapping a mummy and hoping it can still be a pharaoh.
Innovative thinking might work and let's not forget, last year we were excited by this squad, most of whom are still here.
Peter Neilson
133
Posted 28/11/2021 at 17:23:20
Nothing positive from that. The bar is so low we're encouraged by a few crosses into the box. No chance of a dogs of war mentality with this squad either. We are in a scrap for points now and don't look up for it. Klopp might as well have their Xmas party on Tuesday night. Moshiri see your work and weep. What a clown.
Paul Swan
134
Posted 28/11/2021 at 17:24:19
A complete shambles again. I have been prepared to give Benitez the benefit of the doubt but my patience is at breaking point. One substitution when useless twats like Iwobi and Rondon stroll about doing absolutely nothing but dishonour the shirt. If we don't get a reaction - and not just a piss and wind 'Shamus Coleman' all talk reaction on Wednesday then it's over with Benitez for me. The owner, the so called DOF and tiny tears will all be in the firing line as well. Not good enough and the lot of them are a disgrace to the history of the club
Danny O'Neill
135
Posted 28/11/2021 at 17:27:47
I kept repeating myself last season Mark. We need better players. It is almost irrelevant who the manager is.
I can see the Duncan gang creeping back into play. A bit of short term fist pumping and ball boy hugging won't sort this lot out longer term once the adrenalin runs out. Probably after 3 games.
I almost want us to get that out of our system. Let's do it. But Duncan hardly fits the young hungry manager bill. If you want a 50 year old passionate Evertonian who has never managed a football club, appoint me!!
A couple of days to lick wounds, take advice from the dogs and take 3 points from the Devil incarnate on Wednesday.
David Pearl
136
Posted 28/11/2021 at 17:29:26
Danny, there were calls for Pickford to be sold during the live forum for punching instead of catching. Funny how people see the same things in different lights. Pickford is the last thing we should be worrying about.
Justin, I also saw some positives today. Look at the shots and possession we had. Rondon had a much better game and got himself involved. Iwobi... where to start with him?? He just needs to go, I'm done. Why only 1 sub today I can't get my head around. The only thing I can think is that Beneathus wanted to get more minutes into Rondon and Doucoures legs. Surprised we didn't see another attacker or Delph.
On to Wednesday. We have Gray back, Douc back, Richy back. I'd be playing Delph behind Allan and Doucoure with Gray and Townsend either side of Richarlison. That does of course create a problem if Richy doesn't stay at his post and the ball keeps coming back but it gives us a shot.
We need a WIN. If we sack the FSW that could well be our transfer window money spent. We can't afford it. I'm thinking with DCL back soon he needs another winger and erm, a RIGHT BACK. We also need to find a way to give minutes to Simms and Branthwaite. They really need to go out on loan.
Bobby Mallon
137
Posted 28/11/2021 at 17:30:30
Our team v Liverpool last season was
Pickford
Coleman
Holgate
Kean
Digne
Doucourér
Davies
Gomez
Richy
James, with DCL on the bench. So stick gray in for Gomes and Townsend in for Davies and branthwait for holgate and away we go.
Sean Kelly
138
Posted 28/11/2021 at 17:31:33
At the end of December we will be 3 points adrift in 17th
Barry Hesketh
139
Posted 28/11/2021 at 17:31:58
Piggy-backing on Dave's '
players looked shocked and didn't know how to react when they were told were to go along with the board
'
That's the main issue with this group of players and has been for ages, they honestly will believe that they gave it their best shot today and but for a couple of decisions not going their way, they did enough to take home the points.
Whereas, most Evertonians would have realised very early on today that Everton was not going to win and would probably lose a game that was there for the taking.
The team as a whole was not as bad today as they have been on other occasions this season, but they were nowhere near good enough to cause Brentford problems either. I'm just hoping that the curse of a soon-to-be-relegated team beating Everton continues this season because if Brentford stays up there is a good chance that Everton doesn't.
Pat Kelly
140
Posted 28/11/2021 at 17:33:40
Desperate times when the only ones we can frighten are our own managers. Ancelotti couldn't wait to do one and Benitez already looks sick at his future prospects with this lot.
Peter McEvoy
141
Posted 28/11/2021 at 17:33:48
Very sad to watch that totally inept performance We are so poor no ideas not one creative player on view in a blue shirt
With all respect to the lad Gordon he is never a premier league player if him and Tom Davies are the best the Academy clowns at Finch Farm can produce then questions have to be asked
We should have appointed Scott Parker
Rafa just there for the money but with the players we have at present it wouldnt matter
We need Calvert Lewin and Richarlisson back asapnot looking forward to Wednesday night
Peter Everton fan Belfast since 1968 its hard work at the minute
John Raftery
142
Posted 28/11/2021 at 17:33:49
Brentford were by some distance the worst team we have played this season. Yet we hardly troubled them. The players should be ashamed of themselves.
Some need a good kicking including Digne who is one of the many weak links, a shadow of the player we signed three years ago. Some like Seamus are clearly past it. Others like Gordon will never make it at this level.
A good striker can mask a host of weaknesses as was the case when we had Lukaku. Unless or until DCL returns or we sign a striker worthy of that description in January we look destined to lose the vast majority of matches. That spells real trouble in the form of relegation.
Barry Rathbone
143
Posted 28/11/2021 at 17:34:30
It was a good run, better than almost every other club but relegation was inevitable once standing still became the game plan. Created by Moyes and Kenwright bar the Martinez season we never broke the suicide pact and the chickens have come home to roost.
Make no mistake this debacle was started years ago Benitez is just the unfortunate patsy
Oddly I think if Bill had the Mosh money we wouldn't have had half the madness that seems to have seen us off. Being a football man all his life he knows at least as much as most of us whereas Mosh is beyond clueless his naive mistakes are beyond parody.
When we slip out of the prem it won't be as newsworthy as the Wimbledon era with press globally interested; beyond L4 I doubt an eyebrow will be raised such has been the longevity of decline. It might be better if last day dramas are avoided all together at least an early drop will focus thoughts for the summer.
An animal in this state would have been put down years ago.
Rob Dolby
144
Posted 28/11/2021 at 17:39:30
In picking Rondon and Iwobi we are playing with 9 men. Anyone on the bench could do better.
Brentford didn't trouble us at any point besides the stupid pen. We knocked the ball around pretty easily even if it is too slow.
The lack of quality up front is obvious. Can anyone name a worse attacking pair than Rondon and Iwobi? Both of them are shite but Benitez keeps picking them!
There is no place for passengers in the prem but our manager insists on playing 2 of them every week.
A thumping at Arsenal and he could be gone.
Peter Mills
145
Posted 28/11/2021 at 17:39:36
A pathetic, sad spectacle. It's a good job Brentford were poor.
I know I'm only repeating comments made above, but how can any manager, anywhere, at any level of football, not make attacking substitutions in the circumstances we were in during the last 20 minutes?
Respect to those who travelled today.
Will Mabon
146
Posted 28/11/2021 at 17:40:26
Modern young manager Scott Parker, ex of Fulham - now flying and managed by Marco Silva, ex... etc.
Bill Rodgers
147
Posted 28/11/2021 at 17:40:41
A complete and utter lack of commitment. I have absolutely no idea what goes on at Finch Farm but motivation, team spirit and professional pride are not included.
Barry Hesketh
148
Posted 28/11/2021 at 17:44:19
Subjective I know but the Echo gave Pickford the best marks out of ten, with six, with all the rest scoring five or below, but the manager doesn't believe that we can complain about a lack of effort?
The more I hear from the manager, the more I think that he believed that Everton FC was a small club.

Will Mabon
149
Posted 28/11/2021 at 17:46:31
Barry, well he was the only one that seemed to shout...
Alan J Thompson
150
Posted 28/11/2021 at 17:46:34
It wouldn't surprise me if this manager plays a few of the kids on Wednesday and after a good shellacking (can anyone see anything else?) he comes out with the excuse that it is why he hasn't played them before as it seems that throwing them to the dogs is his way of defending himself.
Incidentally, I hear that they have just beaten or equaled Sunderland's record from 1927 of having scored 2 goals or more in the longest run of games. Anyone for a cherry on the icing?
Don't remember ever being this dispirited.
Marc Hints
151
Posted 28/11/2021 at 17:47:40
Just listened to Rafa and cannot believe what I'm hearing...
"Cannot fault the players, commitment, intensity etc... Is there to see we are just disappointed with the result"
What game is he watching and once again players seemed to have got away with it. Rafa seems to be going the same way as previous managers.
I agree with Bolaise on Twitter – why on earth take Simms or Dobbin if you don't play them, especially 1-0 down? Very very poor management.
I'm starting to think other people are right and older managers are just taking a last payday.
Russell Hartley-Jones
152
Posted 28/11/2021 at 17:50:01
Having supported Everton since mid-60s, it is a shame to see yet again we are in a mess.
We never seem to have a second team on the bench to contend with injuries and, when money has been available, we can only buy second-hand players and second-hand managers. The ones we would like to have won't join Everton has we lack something and yet we should be up there with the best.
There was some hope when Ancelotti arrived; however, he was used to having multi-million pound teams go out on to the pitch and play without concern. Everton are not like that – they need a kick up the backside.
Iwobi is a total disgrace to watch, along with a few others, and they do not believe in wearing the shirt and playing for 90 minutes. If we keep losing this way, we will be fighting for survival and no good thinking about a new ground.
Whatever anyone says, I saw Moyes at Goodison on the day we played West Ham some weeks back (another defeat) and to see what he has done with a team costing £69 million... shame on Everton.
Come On, Blues – wake up and smell the coffee, we have one hell of a fan base; play the game and start winning.
Brian Wilkinson
153
Posted 28/11/2021 at 17:51:52
If Dobbin does not get game time in the next 5 weeks, he can sign a pre-contract for another club in January. It would be typical Everton to not learn from the Small mistake. Give the lad a bit of game time, get him to sign that contract.
Ralph Basnett
154
Posted 28/11/2021 at 17:52:38
Wednesday will see us with our worst derby defeat, Klipperty knows we are a beaten team already and will instruct his team to pile it on!!
Allan Board
155
Posted 28/11/2021 at 17:53:03
Glad the players got it as they trudged off – about bloody time! Hope their cosy little, cosseted existence in Finch Farm World has been well and truly destroyed, and I include Fergusson in that. The wankers ought to try being a supporter of this shite, week-in & week-out.
As for Benitez, is he trying to be a cock or what? You manage Everton, pal, start giving us a chance of winning games by putting offensive players on when we are losing, or leave please. Don't try and be clever, lad, we all know how close to the wind you are sailing anyways.
Now fill Goodison with a protest against the board on Wednesday night, but give the team absolute support. We are going to get smashed by the way, so the board are gonna get it big time.
Geoff Williams
156
Posted 28/11/2021 at 17:56:03
I firmly believe that managers of a certain age of clubs unlikely to challenge for honours, and are aware that their chances of further employment are slim, will go through the motions of trying but are happy to fail in order to be sacked and receive a healthy redundancy payoff.
Tony Abrahams
157
Posted 28/11/2021 at 17:59:38
After reading all the comments, I honestly think I must be the only Evertonian who is looking forward to Wednesday night!
Ashley Roberts
158
Posted 28/11/2021 at 18:00:52
I could not bring myself to watch the game today but was keeping a close eye on events. It seemed as though we had the lion's share of possession but never did anything with it against a very poor Brentford team.
I must admit I have been defending the Fat Waiter all season but his inaction today in terms of substitutions was just indefensible.
Yes, he has been hit with terrible injuries but not bringing on fresh legs with 15 minutes to go is just mind-blowing.
I don't think Iwobi or Rondon should be anywhere near the first team and both are just so ponderous. What we need was some youth running in to channels which we just did not have. So, when Gray was able to get the ball into the box, nobody was there.
If Simms had been on the pitch, I am sure he would have at least kept up with play and been in a better position.
I am losing patience with Benitez and, if he cannot be a little more bold in terms of ridding the team of both Rondon and Iwobi, then he may be gone by Christmas!!
Anthony A Hughes
159
Posted 28/11/2021 at 18:01:39
If Benitez found that acceptable, then no wonder we're fucked!
Steve Carse
160
Posted 28/11/2021 at 18:01:55
How ironic that, for many on here, the solution to our woes is to find a creative midfielder. Someone like that guy who put a seemingly impossible pass to Richarlison for the opener at Anfield last season maybe?
Forget what wage James might have been on. Today perfectly illustrated his value. Not one inventive through-ball played throughout the 90 minutes.
Okay, there is a view that he'd never be fit enough to warrant regular starts, but coming on as a sub for half an hour or so against an opposition as bad as Brentford would surely have produced greater incision in the final third.
What value would you put on him rescuing one point today if, come mid-May, a single point divides us from survival?
Brent Stephens
161
Posted 28/11/2021 at 18:02:17
Tony #157 - you're a star! Out of the gloom, we can still see a beacon. I'll be there again and travelling in hope.
Colin Glassar
162
Posted 28/11/2021 at 18:02:40
I'd be prepared to accept relegation if it meant a top-to-bottom revolution (clearing out Kenwright and his Old Boys Network) but knowing Everton, and the gobshites who "run" our club, we'd be in the Northern Conference in a few years time with first team players on £100k p/w.
A lifetime of supporting Everton has left me broken and without hope.

Kevin Prytherch
163
Posted 28/11/2021 at 18:05:07
Well, putting the game to one side, it didn't take long for Gordon to start receiving some of the negative comments we've associated with so many young players over the years.
Maybe that's why we have managers who are so reluctant to give the younger players a go; they know that, after one or two quiet games, they will be labelled not good enough and Championship standard. No wonder Small wanted out, who'd be a young player at our club?
Gavin Johnson
164
Posted 28/11/2021 at 18:06:32
Looks like Rafa will be getting the sack after the derby then.
If only Moshiri could sack Kenwright, Brands, and Baxendale!
The club is rotten and will stay a laughing stock until we get clear leadership at board level, and seeing there hasn't been any since before the dying days of John Moores, what hope do we really have here?!
Simon Harris
165
Posted 28/11/2021 at 18:08:36
I'm not panicking yet – losing both of your starting strikers for a large chunk of the season was always going to be tough with a paper-thin squad.
Injuries have killed any basis of consistency to build on a good start. He's not a miracle worker, and to be honest, I've already resigned to writing this season off and hoping we can improve in the summer and try and find a way of not losing so many key players to injury as other clubs have done.
Unless there's someone out there any better, stick with him until next season and see how we're doing in a year from now.
Rob Dolby
166
Posted 28/11/2021 at 18:09:07
Tony @157,
You must be joking, right? With this bunch under this manager, we are on a hiding to nothing.
We haven't got any threat up top, we move the ball too slowly, we haven't got any aggression or heart. No guile, no guts, no clue.
Roll on Wednesday!
James Head
167
Posted 28/11/2021 at 18:10:02
Allan #155,
Spot on, mate, expect a sudden rush for the injury room as some of those shithouse players looked truly shocked at the fans' reaction.
I also expect someone to get sent off on Wednesday night, not from commitment to the shirt but as a 3 game ban is a way out of the wrath that is building from the fans.
Brent Stephens
168
Posted 28/11/2021 at 18:10:21
Kevin #163 - yes, Gordon MotM a game or two ago? Developing steadily. A poor game today, so bin the lad.
Barry Hesketh
169
Posted 28/11/2021 at 18:10:42
Kevin @163,
I'm a bit surprised that Anthony Gordon has taken so much stick on here and elsewhere. I thought he did fine for most of the match. He wasn't any worse than many others today and was better than some. At least he showed some energy, which few other players did today.
The kid is still learning the game and people expecting too much from him this early in his career will destroy him. If he proves to be as bad as the experienced Rondon in the longer term, then he won't make it.
I still think there is a young player to be nurtured who will get better the more he plays, similar to what Dominic has done at Everton.
Brian Wilkinson
170
Posted 28/11/2021 at 18:11:04
Tony @157,
Please tell me what pub you are going into before the game? I will gladly buy you a pint and shake your hand for uplifting me for a short while – good post, mate.
Alan J Thompson
171
Posted 28/11/2021 at 18:13:39
Colin (#162);
Never! I'll never accept anything other than wanting and trying to be the best in the land and not just results but results with style.
We are, we are Everton.
Robert Tressell
172
Posted 28/11/2021 at 18:13:54
Kevin #163,
That's partly why I'm concerned about Simms being thrown in now. The side is very poor and he's a notoriously slow starter each time he takes a step up. There's a good chance that he'd be ruined by the experience before he acclimatises.
Who knows, maybe the risk is now worth taking but these young players need support. Gordon is worth persevering with.
Tony Hill
173
Posted 28/11/2021 at 18:13:59
Steve@ 160, there was a clever, incisive ball which was played by Iwobi to Gray whose poor first touch lost the moment.
James was lovely to watch at times but not often enough. The lack of creativity in midfield is because we haven't found the right player over many seasons.
Ian Riley
174
Posted 28/11/2021 at 18:14:50
How about we pay the fans off? It's the slow death supporting this club!
Sacking Rafa, then what? Again, same old, Sam or David have to be contacted!! This squad is not good enough for a top manager to win trophies.
Relegation could be a good thing? No! This club may never return to the top flight for decades!
Remember we had Sam and he wasn't good enough? Actually he was because the players we have. Sadly fans think this once great club are too big for such managers: we are not.
The past 30 years has been to sell our best players. You can't get lucky for ever, it catches up with you.
This squad is very average, mid-table at best. Anything more is a bonus! If our current manager goes? Who? This squad has limitations on quality and depth. No money to change it with real quality.
The choice is simple: stay with Rafa or get a manager who can try and keep us in the Premier League and get positive results. The same old same old at this club. The billionaire was meant to be our saviour, could be the one that sees this club drop of a cliff.
Better days are ahead!!!
Derek Taylor
175
Posted 28/11/2021 at 18:15:23
No Kenwright fan, me, but say what you will, he and Moyes with Moshiri's money would have us challenging for honours – not on the cusp of the drop zone. Forget DoFs and tribes of coaches.
Never thought I'd say it but Moyes was a proper manager who knew how to handle Kenwright, as he is proving with the porn merchants in London.
Neil Copeland
176
Posted 28/11/2021 at 18:15:24
Wow, reading the comments, anyone would think we are really shit…..erm, oh.
Neil Copeland
177
Posted 28/11/2021 at 18:19:02
Tony #157, in a strange sort of way, so am I! Not making any bold claims or predictions but it's an odd sort of feeling and don't know why.
Andrew Keatley
178
Posted 28/11/2021 at 18:19:16
A couple of posters have both made the argument that they are sure that Ellis Simms would have been more likely to be on the end of crosses than Rondon was.
Have you ever watched Simms play? Being up with play and alive and on the end of crosses is not really a big strength to his game, and as for his heading – well for a big lad he seems almost afraid of the ball at times.
We're in enough trouble as it is without suggesting that the answer so obviously lies in our youth team players. There's no finesse to that argument – it's just wishful thinking. I think some people saw the goal tally Simms knocked up in the Under-18s a couple of years back and are expecting some world-beater. If so, then you're going to be disappointed as and when he does get minutes.
Colin Malone
179
Posted 28/11/2021 at 18:22:15
Blaming Benitez, Why?
Players brought in on a free, are better than we had, with the exception of the lizard [Rondon]. Lizard??, only his eyes move.
Injuries, money wasted by previous managers, nothing through the academy. Disappointed in Gordon. Come on, for fuck's sake.
Danny O'Neill
180
Posted 28/11/2021 at 18:26:10
Really Derek? What has he achieved or won?
Clive Rogers
181
Posted 28/11/2021 at 18:26:39
Andrew, you are correct. This club does not produce any good youngsters anymore.
Neil Copeland
182
Posted 28/11/2021 at 18:27:53
I can understand not bringing Simms or Dobbin on, they are unlikely to do well in a team struggling for confidence and form.
That doesn't excuse not trying something different with say Tosun and/or Delph though. Doing the same thing and expecting a different outcome is a sign of madness is it not?
Rafa needs to come up with something special for Wednesday. Either that or rig the players Covid tests such that they all show up positive Wednesday am.
Andrew Keatley
183
Posted 28/11/2021 at 18:29:21
Kevin (163),
What do you mean: "putting the game to one side"?
Myself and any others who were disappointed with Gordon this afternoon have done so precisely because of his performance today. He was poor, and was a liability. He posed no real attacking threat and repeatedly gave the ball away in bad areas. Iwobi was much much better than him today. Today.
Gordon has taken a while to prove himself at Premier League level, and has been improving this season. But today was a massive set-back, and I'll be interested to see how he responds. He is talented, but you need high levels of confidence and bravery to succeed as an attacking player at this level and he's yet to consistently show the world that he has what it takes.
He hid today, and I don't like to see that from a player who I was hoping would be able to provide much of our attacking threat.
Kieran Kinsella
184
Posted 28/11/2021 at 18:32:59
Do we not practice attacks? Every week, we see Gray whipping balls across the 6-yard box and no-one is there. Have we thought about addressing this in training and telling people where to expect the ball when Gray goes wide?
Have we thought about working on set-pieces so we can get a few goals rather than whipping in aimless corners? We lack quality but surely some drills could improve us?
Dave Lynch
185
Posted 28/11/2021 at 18:35:26
I'm gonna state the obvious here after today's clueless performance: the intent was there but the nous and intelligence was missing.
Anyway, the obvious... this derby is gonna go one of two ways: a scrappy win for one or the other, or an absolute massacre and piss-take for them.
I fear the latter.
Jack Convery
186
Posted 28/11/2021 at 18:38:30
Kudos to all those supporters who once again gave their undying support during the game – the players and manager can't ask for more.
However, even more kudos for letting them have it in spades at the end of yet another diabolical performance. Easy Street is well and truly over.
I can see a storming of the Directors Box if Liverpool do what they've been doing all season at Goodison on Wednesday. A hammering and Moshiri, Kenwright and Brands will be running for cover – if they turn up.
The genial Evertonians' patience has finally run out – and about bloody time too. Only the Best is Good Enough!! It's not writ large for effect on the jersey – it means something to us long-suffering fans. It's about time it meant something to those who play and those in charge.
One word along the lines of: "We will be giving blood sweat and tears on Wednesday" from any of the players and I'll scream.
Kieran Kinsella
188
Posted 28/11/2021 at 18:40:36
Colin @162,
That would fulfill Kenwright's dream of the family club. We could ground-share with Tranmere and have Tom Davies's mum make the sandwiches and slice the oranges at halftime.
Get The Bootleg Beatles in for the half-time show for the Tranmere derby where we raffle off a six-pack of beers autographed by Jose Baxter.
Joe McMahon
189
Posted 28/11/2021 at 18:41:31
Just asking a question. Has anyone seen what work Duncan does with the strikers in training? As pointed in out this thread, crosses were coming in but no-one was there.
Paul Smith
190
Posted 28/11/2021 at 18:42:06
Shocking performance. Alan was too deep whilst Doucouré wasn't fully fit. Digne fucked up and looked to actually feign a knock to hide his blushes – needless to say, the word 'Disgrace' was aimed at him by the travelling faithless.
At the end, it was toxic, with some clapping but lots of dog's abuse directed towards the few players who ventured within 30 metres of the away fans.
Lots of talk of the club being rotten and Unsworth being a problem as well as the hierarchy. The natives are not happy.
Barry Hesketh
191
Posted 28/11/2021 at 18:43:27
Don't know about the Bootleg Beatles but this current Everton squad is more akin to a very poor tribute band than the real deal.
Derek Taylor
192
Posted 28/11/2021 at 18:43:45
Andrew @183,
You can always blame Gordon, but he's probably on a tenth of some of his teammates so is an easy mark. In reality, if some of these superstars had put in half the kid's effort, we'd have pissed a victory today!
Brent Stephens
193
Posted 28/11/2021 at 18:44:12
Paul, the replay of the tackle on Digne seemed to show his ankle buckling. Looked a nasty one to me.
Paul Smith
194
Posted 28/11/2021 at 18:45:50
Cheers Brent. Never can tell at the game.
John Kavanagh
196
Posted 28/11/2021 at 18:47:06
Our fate was decided one hour before kick off. It was entirely predictable what the result would be when the names Iwobi and Rondon appeared on the team sheet. For that, the manager is entirely responsible and there are simply no excuses.
From then on, the only issue was how long the nine men would hold out. Fortunately for the useless Brentford, they were also able to call on their 12th man fatty John Moss to great effect and secure the points in the 24th minute.
I'm not even watching on Wednesday if either Iwobi or Rondon start – I've seen all I can stomach and enough's enough.
The only issue on Wednesday will be whether Klopp plays his kids or not. Even then, a big RS win is all but guaranteed. If they decide to punish us, then a record-breaking Premier League scoreline is a distinct possibility.
Well done to our away supporters for letting their feelings be known at the end. A lot more of that on Wednesday, please.
Julian Exshaw
197
Posted 28/11/2021 at 18:48:12
This is very similar to 2 years ago, when Silva was on the ropes in late November before the derby. He was replaced but we haven't improved since whereas he has redeemed his own reputation to a certain degree at Fulham.
The quality of this game was shocking. Brentford looked like a Championship side and were lucky. We were better than them but in the end we just couldn't create enough.
There's no progress here, there's neither joy nor hope it seems. It really is a tough time to be an Evertonian.
So, it moves on to Wednesday, Goodison under lights, vociferous crowd, no better stage for a change in fortunes, right?
Lynn Maher
198
Posted 28/11/2021 at 18:49:09
I have just read Rafa Benitez's statement to the fans on the Everton website. I am that angry, I can only ask you all to please read it.
This man, in my opinion, is truly delusional and a genuine cause for concern. I suppose the same could be said for the majority of the team.
I will be honest and say I was not happy with his appointment, but thought initially give him a chance. Well, not any more.

Andy Crooks
199
Posted 28/11/2021 at 18:49:29
Disappointing, worrying, disheartening, morale sapping, and ultimately just fucking tiresome. I thought we would win today, I really did. Tried to be optimistic (which goes against my instinct), really tried. But, my God they, every one of them, suck the life and joy from the marrow of your bones.
Barry Rathbone has been on here as long as I have and I can remember the days when we were not weighed down by cynicism but just a but disappointed.
That team today stink of relegation, they ooze timidity, fear and cowardice. No MotD2 for me tonight. What will they be doing? Will they be hurt? Embarrassed? Shamed? I suspect not.
I believe when they face Liverpool that every one of them, including the coach, will settle for a 1-0 defeat. Shit is what it is, relentlessly piled onto us by a group who can't even pretend to care and for whom playing for Everton is a well paid job.
Colin Glassar
200
Posted 28/11/2021 at 18:49:31
Kieran, on current form, Tranmere would batter us but that is increasingly looking like our likely destination. Away games at Halifax and Hartlepool await!
Andrew Keatley
201
Posted 28/11/2021 at 18:51:10
Derek (192)
I'm sorry but I didn't see the effort. I like Gordon, and I want him to succeed, but today he was weak and guileless and the Brentford defenders dispossessed him with ease. It's not about age, or wages, or the future – it's about the fact that today he was poor.
Yes, others were not good enough either, but Gordon disappointed me most today – which is why I have written what I have written. Hopefully Gordon will acknowledge his own poor performance today and bounce back next time with his best. But today we saw nothing from him that was anywhere near his best.
Peter Dodds
202
Posted 28/11/2021 at 18:52:00
"They" talk about players needing to be brave at times; to take the man on; risk losing it; try something different. well that's a message the manager could listen to.
He is showing very little bravery in his insistence on asking his team to play such cautious football (for it must be on his instructions that our play is so passive, so slow in the build-up, with no aggression or runners taking a risk).
He is showing no bravery either in not putting another striker on with 15 minutes to go, because Rondon clearly wasn't getting into the right positions. What about Cenk Tosun? He's good in the air, quicker than Rondon, and surely must be desperate to show what he can do?
This situation is not primarily the manager's fault but, with each successive game, he is showing how *not* to make the best of the little he has.
Andy Crooks
204
Posted 28/11/2021 at 18:56:54
Also, the Everton Rondon is the worst professional footballer I have ever seen. His selection today was as bad a managerial decision as I have seen in a long time.
He and the coach are done, past it, yesterday's men, shamelessly stealing a living from a band of fools.
Jay Evans
205
Posted 28/11/2021 at 18:57:12
To all those saying our current manager should be sacked, need I remind you all that would not be possible because, after all, he's got a house on the Wirral, you know.
Tony Abrahams
206
Posted 28/11/2021 at 18:57:43
I'm not joking, Rob, because I think we can give Liverpool a game, although it will depend on the team that's picked to play, obviously.
My biggest concern today was the first half, because Everton just didn't look like they had a defensive understanding, but this improved after the break, and will be the key, if we are to get anything out of the Liverpool game.
4-5-1, defend as a unit, close the spaces and look to hit Liverpool down the sides, exposing the space left by their fullbacks, plus it'll be the first time I've been to a night match at Goodison for a couple of years, so hopefully we can turn our anger on the other set of bastards from across Stanley Park.
Thanks for the offer, Brian, but I'm hopefully saving my drinking until after the game, mate!

Steavey Buckley
207
Posted 28/11/2021 at 19:06:37
Everton are a football team that don't believe in scoring and winning matches.
Neil Copeland
208
Posted 28/11/2021 at 19:11:57
I think the team for Wednesday will be the same 11 that finished the game today with the exception of Richarlison coming in for Iwobi.
Today was an opportunity to give Tosun a run and show what he could do, even if it was for only 20 minutes. But I can't see how he can be match fit so it's another definite start for Rondon.
Roger Helm
209
Posted 28/11/2021 at 19:12:09
And another thing, with King and Lookman scoring again – how is it that players and managers fail at Everton, yet when they go elsewhere, they're good again?
Mike Doyle
210
Posted 28/11/2021 at 19:14:22
I trust that those who still have cushions (left over from the 70s) will be getting them out of the loft and dusting down ahead of Wednesday.
Wonder if St Virgil is losing sleep at the prospect of facing Rondon?
Sam Hoare
211
Posted 28/11/2021 at 19:14:41
We seem to do our best when the expectations are lowest so we'll probably surprise one of Liverpool, Arsenal or Chelsea. But we are very poor currently.
I don't yet believe we will be in relegation danger as Calvert-Lewin, Mina and Richarlison plus a fitter Gray and Doucouré will add enough to keep us around mid-table by the end of the season. But it may well get worse before it gets better.
If we are 16th-17th by Christmas, then Rafa will be under lots of pressure — and rightly so.
Brian Harrison
212
Posted 28/11/2021 at 19:15:11
I watched the Chelsea v Man Utd game after our game finished and it just highlighted how far behind these teams we are. Both teams played with pace and determination, not senseless passing along the back line. Both teams moved the ball forward at pace, players running past the strikers, little one-twos around the opponents' box.
Contrast to how we play: slow and pedestrian; it seems our one method of attack is to get the ball out wide and get a cross in and hope someone is there.
We played against a very poor Brentford team, who let us dominate large parts of the game, yet our inability to open them up to create any meaningful chances shows how poor we are.
I have said changing managers as regular as we do doesn't help but, assuming we lose to Liverpool on Wednesday and fail to beat Arsenal after that, at what point should Moshiri consider pulling the plug? You can't keep losing games in this league and expect to keep your job.
Long-term injuries to Calvert-Lewin and Richarlison haven't helped and, with Mina also missing for many games, it's made the job a lot harder for Benitez than it might have been.
I was just thinking: isn't it ironic that the only centre-forward Moshiri has seen us buy is Rondon, given we have spent £450 million on players during his spell in charge of the club!
Also, I haven't noticed much of a difference in style of play during the tenure of Koeman, Silva, Ancelotti or Benitez.
Stephen Brown
213
Posted 28/11/2021 at 19:17:10
The only small saving grace is it's November. Moshiri has to go to Usmanov in January to ask him to sponsor the ball boys for £50m and we have to sign a couple of players who can make a difference!
Whether this is with Rafa or not I'm not sure now. I was all in favour of keeping him due to the difficult hand he's been dealt but the players don't seem arsed again and his persistence with Rondon is lunacy and his lack of substitutions today mind boggling!
Let's hope Newcastle, Leeds, Burnley and Norwich continue to get beaten.

Ray Jacques
214
Posted 28/11/2021 at 19:18:02
Salah, Mane, Firmino, Jiota, Thiago, Robinho, Van Dijk, Robertson, Alexander-Arnold.
Rondon, Iwobi, Keane, Coleman, Godfrey, Townsend, Gordon, Davies, Allan, Tosun.
We've never been so far off them in 50 years of support and it's heartbreaking.
The club is rotten. Name one player in the past 5 years who has improved since coming to this circus. There are plenty who have regressed or stagnated whether young or old.
The manager doesn't matter, the whole club is a joke.
Lewis Hamilton won't win in Haas.
Never felt so disconnected with Everton. It's gotten to the stage where I am beginning to hate the club, how sad after 50 years of support.
They can stick the brave new world of a new ground where the sun don't shine if we have to watch the shit we currently endure.
Odds on being relegated the same season that the ground comes on line? How do very Everton would that be?
Disillusioned.
Barry Hesketh
215
Posted 28/11/2021 at 19:19:26
Watched Toffee Tweeted that Everton's Goal of the Month award goes to Alex Iwobi!

Scored Everton's only goal in the month of November.
he also said that October produced 0 wins and November also produced 0 wins.

Oh well, it's the beginning of December on Wednesday.
Kev Dooley
216
Posted 28/11/2021 at 19:21:10
How about giving Rooney a roll? He's working some magic at Derby.
Surely can't be any worse then what we've witnessed today?
Barry Hesketh
217
Posted 28/11/2021 at 19:24:27
Kev @216
I think that Wayne has had more than enough Rolls in his life, edible ones and otherwise. :)
Seriously, anything which would help the team is most welcome.
Robert Williams
218
Posted 28/11/2021 at 19:24:57
I can name two of them, Benitez and Ferguson, but who is that third fucker that sits there on the bench? What is his name and what is his job?
Christy Ring
220
Posted 28/11/2021 at 19:26:06
I couldn't believe Benitez's comments after the game, it was Brentford we were playing? I've lost any faith I had in him after today, I don't care that we had two young untried strikers on the bench because of our injuries alongside Tosun, but cross after cross and no-one in the middle.

Put a striker beside Rondon if you don't want to take him off, but not to bring on an extra sub and stand watching Iwobi who won't even fight for a ball was nonsensical. A step too far.
Ian Edwards
221
Posted 28/11/2021 at 19:28:09
The Rondon haters are just scapegoating. He was probably our best player today. But, if you leave someone isolated, then you won't get the best out of them.
Should have thrown Simms or Tosun up front with Rondon in the second half. One-up-front tactics won't win many games.
Barry Hesketh
222
Posted 28/11/2021 at 19:28:48
Robert @218,
I've noticed that guy seems more involved with the manager than does Ferguson, but that's only from the TV point of view, so it may not be a true reflection. I assume that it's either Paco de Miguel or Antonio Gomez.
Pat Kelly
223
Posted 28/11/2021 at 19:34:13
Benitez:

"The players are giving everything on the pitch."

Expect more of the same on Wednesday.
Stephen Vincent
224
Posted 28/11/2021 at 19:51:55
Ian #221,
What game were you watching... and in what universe?
Rondon was slow, static, always a yard behind the play. From my seat, he missed a couple of passable chances. He didn't, that I recall, win a single header outside the box or hold the ball up to any great effect.
I know the rest of them weren't great, but our best player — do me a favour.
Gary Smith
225
Posted 28/11/2021 at 20:00:04
Andrew,
I've got no idea if your assassination of Gordon is some kind of perverted support for the Fat Kopite in charge, but today he was the least of our problems. The lad's not Messi, but he had a better game than established "pros" like Coleman, Iwobi, Townsend and Rondon.
Is it cos he's a local kid? Missing Tom to throw shit at?
Barry Rathbone
226
Posted 28/11/2021 at 20:01:09
Think it would be lunacy to change the manager yet again.
Like most, I wasn't in favour of Benitez's appointment but he made a fist of it with cheap-as-chips signings and a full squad. The thin-as-tissue-paper squad is being exposed with injuries and, for the life of me, I don't see what anyone can do about it.
Senior players seeing another manager get the boot will keep their heads down, pick up their wages, and go through the motions amidst eye-rolling at yet another change.
The words "won't last a year" will be our new motto as Calvert-Lewin, Digne, Richarlison, Pickford and the rest beg agents to get them out of this madhouse. Let the dice roll with Benitez; another manager change is far more dangerous.
Danny O'Neill
227
Posted 28/11/2021 at 20:02:19
Ian, I respect just about everyone's views on here whether I agree with them or not.
But having stood (no sitting in the away end) in the stadium this afternoon, no way was Rondon anywhere near our best player. He was static and awful. How the manager kept him on for 90 minutes is beyond me.
Our best player, in my opinion, was Pickford. And he had little to do.
Stuart Sharp
228
Posted 28/11/2021 at 20:04:44
Ian 221,
I often disagree with you, but you are right about Rondon. It's just too easy to blame him today. He has been embarrassingly poor up to now, but today he was no worse than most. He nearly scored and should have had a penalty.
It was criminal not to use the sub strikers at any point, but would starting one of them have changed the result? For me, Iwobi needed to come off. In the absence of much competition, he maybe earned a start after putting some effort in against Man City, but he offered nothing today.
Again though, in all honesty, we're all arguing over who is the least shit. How did it come to this?
David Hallwood
229
Posted 28/11/2021 at 20:06:21
It's hard to defend the manager after that shitshow and, like everyone else, I was baffled why he didn't put a striker on, but the experience of playing in this team could ruin Simms. But if everyone was fit and available, Rondon and Iwobi wouldn't be anywhere near the team; simples.
The wafer-thin squad is the main cause for concern, and Pep, Klopp or the Archangel Gabriel would be hard pressed to get a tune out of this squad.
I can't add anything that's already been posted, so I'll go on a different rant.
Surely there's got to be a way to complain officially about the officials? Why Is Jon Moss allowed to let the blatant penalty against Rondon go unpunished, without any censure whatsoever?
He is the worst ref I've ever seen, and the bar isn't that high, plus he gives us nothing. As soon as I heard he was the VAR, I knew it wouldn't end well.
It's about time the club stopped being gentlemen and women.
Danny O'Neill
230
Posted 28/11/2021 at 20:06:31
Not that at all, Gary. He didn't play well to be quite frank.
Jay Evans
231
Posted 28/11/2021 at 20:07:25
Duncan has been demoted this season, he doesn't even get the 'substitute board' task anymore.
At least Alan Kelly gets to play with the iPad on the odd occasion we do make a sub.
Gary Smith
232
Posted 28/11/2021 at 20:11:02
Never said he did, Danny. Nobody had a good game… just wondering why he's singled out when there were far worse on the pitch.
Danny Baily
233
Posted 28/11/2021 at 20:12:58
As of today, calls for Rafa to leave should be considered. Not suggesting it's the right call, but it's not unreasonable to speculate on the position of a manager who's presided over a run this bad. This isn't Newcastle and it isn't acceptable.
Marc Hints
234
Posted 28/11/2021 at 20:13:58
At the end of the day, there needs to be accountability at board level. Our owner needs to start making some very difficult decisions.
Football matters – whether academy, transfers, players wages etc – to me, fall on only two people and that is Brands and Kenwright.
Our owner needs to get a grip. Even if decisions have been taken out of Brands's hands, then make a fuss about it, show the owner what you think is wrong.
Barry Jones
235
Posted 28/11/2021 at 20:16:49
I watched the Man City game. All of their players have so much quality, good touch, excellent passing and good decision making. We were the exact opposite today. No quality, poor touch, crap passing and bad decision making. We were clueless.
I won't blame Rafa entirely but please don't tell me we gave everything on the pitch. With all the money spent, Brands needs to head for the exit door, as do the people running our Academy.
Liverpool will batter us on Wednesday.
Darryl Ritchie
236
Posted 28/11/2021 at 20:17:32
My mama always said, "If you can't say something nice, don't say anything at all."
So…I guess I've no comments on the latest Everton match.
Don Alexander
237
Posted 28/11/2021 at 20:25:26
To me, we are the club who fail their fans more than any other club in professional English football. I can't think of one other club who've provided so little excitement for so long, which reflects Kenwright's entire tenure.
No, we haven't been relegated in my lifetime... yet, but in every division there are prizes winnable to three teams (four in the Premier League). Four divisions means thirteen prizes per season, excluding cups. 25 seasons of Kenwright means 325 prizes for winners' league positions have been shared between 90 other clubs, but not us, nor a cup, nor any hope.
That's some record that – play it again, Moshiri. Not!
Danny O'Neill
238
Posted 28/11/2021 at 20:27:55
It was a no-show from most of the team, Gary.
Difficult to pick out a good performance from that. We gifted that to Brentford because, penalty aside, we were never in danger. But then we rarely put them in danger either.
Having been an Osman and Hibbert advocate, I'm not one for slating the local lads. If anything, I'm the opposite. But on more than one occasion today, I saw Gordon bottle it or not have the desire. He pulled out and didn't fancy it. Many more wiser people than me who have watched him through his development have questioned this; I saw it today.
Good player, plenty of ability. I just question the work rate. But I also want to be proven wrong.
Barry Hesketh
239
Posted 28/11/2021 at 20:33:32
Marco Silva's last game in charge of Everton saw this line-up get beaten by the other lot 2-5, which put the Blues in the bottom three with 14 points from 15 games.
1 Jordan Pickford
2 Mason Holgate
5 Michael Keane
12 Lucas Digne
13 Yerry Mina
19 Djibril Sidibé 35'
10 Gylfi Sigurðsson
26 Tom Davies yellow 67' 72'
7 Richarlison yellow 31'
9 Dominic Calvert-Lewin 60'
17 Alex Iwobi
Substitutes:
18 Morgan Schneiderlin 72'
20 Bernard 35'
27 Moise Kean 60'
49 Jonas Lössl
3 Leighton Baines
11 Theo Walcott
14 Cenk Tosun
Tony Abrahams
240
Posted 28/11/2021 at 20:35:32
Sensible post, Barry R, especially when you look at the team we put out today.
Pickford: he's the least of our problems right now, I'd say.
Coleman: big heart, but lacking everything else right now.
Digne: probably playing the worst football of his Everton career.
Keane: dreadful first half, I saw him telling someone to get tight, 5 minutes before he gave Toney the freedom of the pitch, and was thankfully bailed out by Doucouré, although there was a big improvement in the second half.
Godfrey: aggressive, but didn't show much defensive nouse, although I'm certain he's not being helped by his partner.
Allan: some decent things, although I don't think he's got the legs required to play in the middle of the park.
Doucouré: not the best footballer, but he's strong, and also has a great engine, which helps him get involved at both ends of the pitch.
Iwobi: simply lacks the heart to be an Everton player.
Townsend: has a certain standard in effort and application, even when not playing well.
Gordon: I read he dreams of scoring for Everton, but does he have enough desire or belief in himself to go and make this happen?
Rondon: came in over a stone overweight and was dreadful, improved 100% today, and could have scored a couple. Still not good enough, but 33-year-old free transfers rarely are.
Gray: lively, and looked a threat, but plays for a team that doesn't really commit that many players forward.
We are only really missing Mina, Richarlison, and Calvert-Lewin from our strongest starting eleven, which shows how mismanaged we have been, especially considering we can't even spend anymore (fools) money because of FFP.

Kev Dooley
241
Posted 28/11/2021 at 20:38:23
Barry #217
😅😅 Dead right, sir. I would hope he kept the hair transplant receipts.
He'd be bald again by Xmas with this bunch...
Brian Wilkinson
242
Posted 28/11/2021 at 20:41:40
I reckon Richarlison and Gray will start ahead of Iwobi and Rondon, and have a sneaky feeling he will throw Delph in to try and hold out for a draw.
Tony Everan
243
Posted 28/11/2021 at 20:44:25
It's going to be a hornets' nest of incriminations until we get Calvert-Lewin back. Until then, we won't be scoring goals. The owner, the board, the manager, the players, the backroom staff, will be vilified.
Fans will be at each other's throats, some will want the manager to be sacked whilst others will blame the amateur long-term inadequacies of the board and DoF.
I am firmly in the latter camp as I think Benitez is trying to do something about improving the wider structures at the club. He's trying to create changes that will result in longer-term improvements. It needs doing; it has been needed for a very long time, and Benitez is attempting to do it.
It's because of this that I am prepared to be patient in the face of the present malaise and almost metronomic disappointment.
We have no choice but to act as soon as we can (1st week of January) on improving the squad, and it's clear to me what needs to be done.
We need to move on Rondon and Tosun on 1 January and get a serious back-up striker. There's no way we can afford to have Calvert-Lewin injured in the second half of the season.
Relegation, if it is dismissed now by some, will be very real if we have a further period of no goal threat.
Brands has to work some magic and move Iwobi on somewhere, anywhere... Just do it. Try to get Lingard (or better?) in on loan instead. He's a more talented footballer who chips in with goals.
We've needed a right-back for two years, I know we tried to sign Dumfries, then Patterson but then, yet again, we ended up with no right-back signed. It's damaging stuff and another poor show from Marcel Brands.
Brands has to get his finger out and find these players and get the deals over the line. It's not easy, but it's not easy for most clubs either, so no excuses.
These three pieces of transfer business are essential to stabilise the club.
Andy Crooks
244
Posted 28/11/2021 at 20:46:28
Ian@ 221, I have supported you when you got fierce abuse over your disdain for Ancelotti. But, God almighty, Ian, " Rondon haters", " scapegoating". That is just pure attention seeking contrarism. There are no Rondon haters. He is not hated,he is, such is his ineptitude, a figure of pity. A man who should not be subjected to the weekly humiliation of pulling on huge, obviously elasticated shorts, and sent out to display just how finished he is. Ian, the majority are sometimes right.
Defending Rondon is silly.
Chris Jenkins
245
Posted 28/11/2021 at 20:47:24
I find myself agreeing with the comments of both [175] Derek Taylor and [180] Danny O'Neil despite their opposing views.
Derek, is I think arguably correct when he says that if David Moyes had been able to spend the financial resources made available by Moshiri we would, more likely than not, have been challenging for honours rather than be fast becoming relegation candidates.
Danny is of course absolutely right to ask what has Moyes achieved or won. Moyes hasn't won any silverware and he certainly made an abysmal career move going to Manchester United. There Ferguson had long seen the writing on the wall that he would be unable to compete with he likes of Manchester City and Chelsea. The Glazers were very much the poor relations of the Sheik and the Russian and consequently jumped ship knowing his glory days were well behind him. I feel sure that Moyes would be the first to admit going to Old Trafford was the worst decision of his career
However, Moyes did achieve considerable success at Everton in that with next to nothing to spend he produced a team which punched well above it's weight and always fought hard on the pitch as he would tolerate nothing less, a far cry from the situation with the current incumbent as manager. Without Moyes at the helm relegation would have been the likely outcome during that period.
Since Moyes left we have had a succession of supposedly top managers who have [ with the exception of Benitez ] squandered hundreds of millions on average or less than average and mainly "over the hill" players and given them overly generous contracts.
We have to face the harsh reality of the current desperately serious situation brought about primarily by poor stewardship of the club at Director level. The costly overhead structure of a seemingly poor Director of Football and an apparently unaccountable Chief Executive, both of whom may well have an expensive collection of ancillary staff cannot continue to be funded.
Relegation becomes more of a reality as each week passes. Talk of aiming for a top six place, as many had hoped for early in the season, is simply pie in the sky. Survival in the Premiership this season must be the top priority.
David Moyes is arguably the best choice to ensure retention of our current status and to lay the foundations of a longer term strategy for success. He has achieved significant progress at West Ham on a relatively modest budget but I feel he could be persuaded to return to Goodison as manager provided he had total control pf playing matters and the current deadwood [ and I exclude Duncan Ferguson from this group] was sent packing without further delay.
Barry Hesketh
246
Posted 28/11/2021 at 20:48:13
Brian @242
I think that Gordon will join Iwobi and Rondon on the bench, and he may opt for a five-man defence with today's back-four joined by Mina, three men in midfield today's two, plus Delph, and leave Richarlison and Townsend to try and make a pathway to goal. That'll get the Goodison crowd onside?

Tony Abrahams
247
Posted 28/11/2021 at 20:50:21
I heard that Benitez was confident of moving Iwobi on Tony, until he saw his wage packet. More than £100:000 per week, but actually closer to £6 million a year, unfuckingbelievable, really.
Ben King
248
Posted 28/11/2021 at 20:52:55
I am hating my club. My Everton
I absolutely hate us
We play crap football. We achieve crap results. We have no strategy. We don't give youth a chance
Everything about us is AWFUL
Danny O'Neill
249
Posted 28/11/2021 at 20:56:51
We never hate them Ben.
I shouted at them today.
But I can't stop loving them.
I never will stop loving then. They hurt me but they're still Everton. My Everton.
Alex Gray
250
Posted 28/11/2021 at 20:58:05
Iwobi is on £100k?! Christ I didn't know that. Brands should be sacked he really should. He came in and we had a bloated squad. We now have a bare thin squad and have no money to spend with utter dross. If his job is selling players he's awful. If his job is signing players he's a joke.
I love Coleman but I watched him today and couldn't help but think how on earth has he not been replaced at his age? What was the point of loaning Kean? We needed money now and if nobody was willing to buy he's on a long contract still and for all the grief he gets he's Messi compared to Rondon.
If we lose on wednesday there's no coming back for Rafa and whilst he's not been brilliant if he gets the sacked whoever comes in not make Iwobi, Holgate, Rondon decent players.
The RS would be hounding Brands out the door every match why are we all not protesting the invisible man Brands?
Terry McLavey
251
Posted 28/11/2021 at 21:05:14
First of all, I don't think that was a penalty. Townsend was just going for the ball, if their player sticks his head in an unnatural position, it's up to him. Although doing that, the refereeing staff probably all got erections when it happened, another chance to shaft us!
Would that have been given against the 'golden' 6? l very much doubt it?
Against Man City, one of our players was fouled, nothing, an identical foul on one of their players minutes later, free kick!
These refs are terrified to give decisions against the golden boys, the fact that Ferguson used to intimate refs at Old Trafford to get his way now continues in another form.
Rondon's shirt was nearly removed; was it seen, was anything given? Of course not! Did we protest, what's the point?
I've supported Everton for 63 years; would I support anyone else? Of course not, I couldn't, no matter how bad things get.
Don't get me started on 'small club' are we a big club? When was the last time we won anything? That's what big clubs do, we have trouble winning the next match so maybe there's some truth in that we can't face?
I love Everton, wart's an' all, I'll be buried with my scarf and hat.
Paul Birmingham
252
Posted 28/11/2021 at 21:10:51
It's dark days at Everton, and I believe it will get darker, but hope eternal and belief, but Ive said before and I will again the club is rotten to the core, the decline and decay has been accelerated by a lack of professionalism at board level, and this show in the psyche and dynamic of the current first team. Squad.
But the fight for life in this division is now the challenge and if only the bulk of this squad had half the passion and belief of Evertonians, it would be a better place to be in.
Some of the players are not Evertonians, and it shows on the park.
It makes the blood boil, but years of exasperation, with performances on the Park, and the long decline, of EFC, as a football and commercial force, means generations of Evertonians are losing faith and hope in the club.
The board and Moshiri, surely must have their blinkers off now.
Let's pray for some salvation soon, for Everton FC.
Marc Hints
254
Posted 28/11/2021 at 21:12:14
Just seen this on twitter from a woman who is a massive Everton fan, sums it up really:
From the boardroom to Finch Farm, giving jobs to ex players, training regime, regular injuries. Wasted millions on abject signings. Players who couldn't care less. No accountability. Fans treated abysmally. We're an embarrassment to our club motto, and those who've gone before us

Brian Murray
255
Posted 28/11/2021 at 21:13:31
Terry. You may probably already know the interview. Mark Halsey ex-Premier League ref, was told to always give the the usual suspects at the the top the benefit of the doubt and most of the big decisions. Too much lost finance if a TV global club ends up outside the top four.
Alex Gray
256
Posted 28/11/2021 at 21:15:38
Terry our fans have every right to moan and complain. I'm under no illusion we're not going to be in the elite few but we have been going in the wrong direction for years now making the same mistakes. We are now left with a team that is technically inept and has no battle or desire. I'm sick of seeing managers fired and see the exact same rubbish under the next one. We are a poorly run club and the FFP situation is a clear example of that. We have no identity and are one of the worst sides to watch.
Until this year i've been a season ticket holder for fifteen years and have given this club my time, money and energy but this is not the club I grew up with and like fans of every other club who's in bad shape we have a right to demand better.
Sean Kelly
257
Posted 28/11/2021 at 21:19:42
Those of you waiting on DCL to be our saviour then you are deluded. Neither him or Richardson have pulled up any trees this year. There is no silver bullet here. Here are too many people to move on both on and off the field. I fear the worst for us but have hoped for better for more years than I care to remember. From billy bullshit down to the academy and all in between we need a clear out but who do we trust to do it.
Brian Murray
258
Posted 28/11/2021 at 21:20:00
That' motto in the crest should be removed under the trade descriptions act. We haven't adhered to it for a long time and what's more criminal because of the cost twosome we had for eleven years we didn't want to be the best. A generation of fans have been browbeaten to believe we are plucky and should be grateful for the odd big result and cup run. Total gobshites but unfortunately they are our gobshites until moshiri realises who he's got by his side. Think that day is very near 🙏
Rob Halligan
259
Posted 28/11/2021 at 21:28:25
Well, thanks a fucking bunch, Everton, for another shitshow display.
I've been up since 5 am this morning, and not long been home. I'm just over a hundred quid down, me phone's fucked and me mate's lad lost his bank card not far from the stadium.
That shithouse of a manager picks Rondon and Iwobi, probably two of the worst players to ever play in the Premier League, only makes one substitution in the entire game, leaving three forwards on the bench despite being a goal down. Like I said last week, there was no commitment, motivation, effort or desire shown by anyone.
I say anyone; in my opinion, Doucouré showed some effort and Demarai Gray when he came on. He put about three decent crosses in but there was absolutely no-one anywhere near the 6-yard box to take advantage.
The stick handed out to some players who came over to the away fans was totally justified, and I just hoped they took that abuse back to the dressing room and told those who didn't come over how we all felt.
Finally, that shithouse of a manager. Your finale will be on Wednesday night after we take a good hiding from the RS.
I will give him the excuse that we are still hindered drastically by injuries and suspensions, but this doesn't excuse him from making substitutions and bringing on any of the forwards on the bench.
Whether Simms or Dobbin would have made any difference, we will never know, because he won't give them a go, but I'm certain either of them, or even Tosun would have shown more than Rondon. For fuck's sake, shop window dummies move quicker than him.
So as I say, enjoy Wednesday night, manager, then Thursday morning, go into Finch Farm, pack your bags, and then just fuck off. And before anyone comes on and asks who I would have, I don't care, just not that shithouse.
Benitez Out!!
Mark Murphy
260
Posted 28/11/2021 at 21:30:45
Just got back to my local. Having a beer.
Fuck off, Everton!
UTFT

Bill Gall
261
Posted 28/11/2021 at 21:31:23
Chris #245
Yes, Moyes worked on a shoestring but he had 11 seasons at Everton; Benitez has 6 months. The Premier League is a lot different than it was when he left, there are more billionaire owners and most of all, Sky Sports have made it more or less a closed shop from the Top 4 down.
Moyes also had a few dodgy seasons and he knew all the players at West Ham when he went back, and was given financial help in the transfer window.
You can't compare his situation with Benitez and I doubt if he could make any difference if he came back this season.
I am not a fan of Benitez but I doubt if there is anyone out there who will make any difference unless he is given financial help; with the number of players Everton need, that will have to be a large amount of financial help.
Before all the injuries and suspensions we had, there was the possibility of a Top 10 team that, with improvements in January, could become Top 8.
With the chopping and changes in managers, we achieved the easiest thing to do, and that is to dig yourself into a hole; we are now left with the hardest thing to do, and that is to dig our way out. Who does anyone think will be able to do that, with a third of the season over?
Marc Hints
262
Posted 28/11/2021 at 21:32:26
Well said Rob
Jack Convery
263
Posted 28/11/2021 at 21:34:39
I see Juve were raided by the Police today - issues over transfers apparently. Maybe we should ask for Kean back in January.
Kieran Kinsella
264
Posted 28/11/2021 at 21:35:32
Rob
Just out of interest which players went over to the fans? And what was the polite basics of the fans reaction? And how did the players (so called) react?
Peter Neilson
265
Posted 28/11/2021 at 21:39:25
A fish rots from the head, in our case Moshiri and Kenwright. We need rid of the cause not just the symptoms.
Mark Murphy
266
Posted 28/11/2021 at 21:41:38
A lot of them came over – the only one I felt sympathy for was Seamus. They're all cunts!
Nothing today – Absolutely nothing!!
Fuck off, Everton!! Another good day out ruined by a shite football team!
Rob Halligan
267
Posted 28/11/2021 at 21:43:35
Kieran, I remember Seamus, Anthony Gordon and Ben Godfrey coming over. There were one or two others but I can't remember who. The abuse thrown at them was the usual, "bunch of lazy bastards", etc etc etc. Seamus appeared to stop Gordon from moving nearer than what he was. I was more intent at directing my abuse at the manager.
Paul Kossoff
268
Posted 28/11/2021 at 21:54:54
Radio Merseyside set me up for this game by playing the commentaries from all the defeats before he Brentford game, they even played the none penalty incident and spurs hitting the post! God knows what it will be like on Wednesday. I will be firmly behind my couch fingers crossed hoping for an early Christmas present from Santa for all true blues, a point or three
against the hated red shite!
How many of us are hoping for Santa's sack for someone before January?

Mark Murphy
269
Posted 28/11/2021 at 21:55:13
And yes -:100% Rob! 👍
Ian Edwards
270
Posted 28/11/2021 at 21:58:18
Andy 244. I'm just saying Rondon wasn't our worst player today by a long way. He had no support. He tried. Had a couple of chances due to his movement.
Alexander Murphy
271
Posted 28/11/2021 at 22:00:15
"I was more intent at directing my abuse at the manager."
Rob @267, from this sentence you sound to Me precisely the kind of lightweight crybaby that causes Our regular turnover of Managers.
Our manager doesn't even have a borrowed pot to piss in, an injury list as long as his preferred side.
But.
Prize bells decide to make life worse.
ANYONE can make Our situation worse, that takes testicles the size of raisins.
Andrew Keatley
272
Posted 28/11/2021 at 22:02:53
Gary (225) - You've marked your card with me there.
Why does being critical of a player have to always equate to some as an assumed dislike of whichever intersection they fall under? The players I have been most critical of - on here or anywhere else - over the last five years have been Andre Gomes, Morgan Schneiderlin, Moise Kean, Tom Davies, and Alex Iwobi. The deciding factor for me will always be whatever happens on the pitch. It's a shame that people like yourself have to dismiss the opinions of people they do not know and do not agree with as merely having their origins in bigotry. It says more about you than anything I'm afraid.
Crack on with your all-out assault on Benitez by all means - but try and play fair with anyone who disagrees with you.
Rob Halligan
273
Posted 28/11/2021 at 22:07:32
Alexander, for your information, I've always been patient with all our previous managers. I was prepared, for example, to give Ancelotti all the time on earth to try and turn us around, until he turned us over and done one.
I didn't want Benitez from the very beginning, and I definitely don't want him here now. And as you don't know me, don't call me a cry baby, and if you want Benitez to remain, then the only prize bell is you!
Barry Hesketh
274
Posted 28/11/2021 at 22:10:15
The mythical injury list that has hit Benitez very hard, contains only Richarlison and Dominic who were unable to play today and they are the only two that this team misses when they aren't available.
The rest of the unavailable players are just as poor as those chosen today. Gomes, Delph, Davies, et al are little more than squad players and can't be relied upon to show any consistency all of them are all of the one good performance in four or five appearances types. Mina is never fit often enough to be missed in the true sense of the word.
The one who can't be named is missed but we knew that he wouldn't take part when we submitted the squad at the start of the season and he'll likely never play for the club again, regardless of the outcome of his trial.
Seeing as the manager won't have a whopping transfer kitty available to him in January or in the summer, he needs to be doing a lot more with those he has available and today he let himself down and the club down.

Gary Smith
275
Posted 28/11/2021 at 22:18:26
Oh no, not a card marked Andrew…..whatever will I doooooo? Skirt around it all you want, you ignored 3-4 worse performances today to go straight for the kid. I don't need your permission to continue my assault on the dinosaur in charge either.
Ernie Baywood
276
Posted 28/11/2021 at 22:22:13
If we were to get battered by that lot on Wednesday would the board reluctantly admit he's got to go?
I think we'll get battered on Wednesday. So why wait? Might as well give an interim manager the chance to get them up for the game.
I've nothing against Benitez that I didn't already have against Benitez. Part of my reasoning makes me quite a small man, but the bigger part was that this would always be an issue when we had a bad run. And with our squad we were always going to have a bad run.
Simon Harris
277
Posted 28/11/2021 at 22:25:39
Barry - stop being silly. He's been without his two top forwards for more games than they have played and then losing his best midfielder and centre half for some games, no mid table team manager can seriously expect to compete with such a paper thin squad hit by those injuries. We outplayed Brentford for most of the 2nd half, it's no coincidence that we were powder puff up top without our only quality forwards.
And before you scream play the kids, Gordon was industrious today but lacked the premiership quality we desperately need. He needs investment and time to steady the ship
Andrew Keatley
278
Posted 28/11/2021 at 22:25:44
Gary (275) - I cannot actually remember a post of yours before about a week ago. Which makes me have to ask…
Darren? Is that you? I hope so.
Kieran Kinsella
279
Posted 28/11/2021 at 22:27:31
Andrew
Thought the same. Bashing the manager but defending kids, attacking fellow fans.
Sean Kelly
280
Posted 28/11/2021 at 22:27:53
Typical ToffeeWeb. Our players are shite our manager is a dickhead. Our boardroom is at best inept and ToffeeWebbers turn on each other. How fucking pathetic is that. Turn you anger and frustrations towards the board and team on Wednesday instead of each other. Billy and his cronies on the board love how divided the support is. Their only aim is mediocrity and at least 16th in this league.
Ffs people if you want improvement demand it at goodison at every game. Let them know you want change and it just the redshirt fat lazy c... of a waiter.
Mike Doyle
281
Posted 28/11/2021 at 22:32:37
Like a few other posters I suspect that Bentitez would garner a bit more support if he started helping himself. Even if Rondon stayed on he could have sacrificed say a defender (as Brentford pretty much stopped attacking in the 2nd half) to bring on a second striker - he had 3 unused on the bench - with the simple brief to get in the 6 yd box when the crosses came in. Why he used only 1 sub was baffling.
Rob Halligan
282
Posted 28/11/2021 at 22:33:41
Sean, the fans vented their anger towards the players and the manager (not just by me, by the way) so hopefully that will have been taken back into the dressing room and passed on to those who did not come over to the away fans. I don't know if Kenwright or Moshiri were there today, but I very much doubt they were, but hopefully they will get to know how the fans felt at the end.
Paul Jones
283
Posted 28/11/2021 at 22:34:05
I think the methods of Benitez like Mourinho belong in the past and he is a football dinosaur. He was once a lucky manager but he seems to have lost that trait. I don't think we have a bad owner just one that is very naïve if he continues to take advice from the same people particularly with regard spending his money. The recruitment of managers and players has been very poor for a number of years. Unfortunately only Allardyce delivered what he was paid to do.
I remembers the criticism of Benitez at Liverpool was that he could only make "like for like" replacements, I recall "dithering Dave" was much the same. Like Martinez after a humiliating derby defeat expect him to be gone. otherwise his only reason for survival is as a shield to protect the owner from criticism.
Brent Stephens
284
Posted 28/11/2021 at 22:35:41
Andrew #278 - you've sussed him. Yet another alias!
Barry Hesketh
285
Posted 28/11/2021 at 22:35:54
Simon @ 275
I'm fully aware of the players that have been missing and when, but I just don't buy this accepted narrative that Everton cannot win matches because of absentees, obviously games against the really top sides are almost unwinnable without your best players, but the likes of Brentford and Watford can be beaten if the team shows the required aptitude and if you don't choose players who are ill-fitted to the job being asked of them.
What would have been lost today, by introducing a youngster off the bench alongside Rondon? The manager could have taken Allan off and put a young forward on, risky perhaps, but losing one-nil or two-nil wouldn't have mattered that much and who knows we may have nicked a point or even all three, if the manager had have gone down that route.
Brian Keating
286
Posted 28/11/2021 at 22:36:32
Absolutely disgraceful performance and below the level I expected form Benitez, and I want expecting much.
Rondon and Townsend in Exchange for James and Kean. Absolute joke.
Iwobi played 90 mins!
Woeful transfers and woeful game management. Get rid of him now. I'd rather see Ferguson in charge.
Dave Lynch
287
Posted 28/11/2021 at 22:38:50
For a the Benitez out brigade.
Who is available?
Don't spout this give it to Duncan shite either, he can't get the forwards playing as forwards.
Newcastle went down that line with Shearer and got relegated.
So we sack benitez... who next do we throw to the wolves.
I bet BK is wanking himself stupid over our current predicament.

Terry McLavey
288
Posted 28/11/2021 at 22:39:02
Neil #253 Thank you
Brain # 255 No I didn't see that, that is surely corrupt, but am I surprised?
Alex # 256 I live in Cornwall now and really too old to travel that distance anymore so I can't watch in person.
l really feel for you to pay out good money and have to watch what we are served up, I think there is something rotten in Goodison and really don't know the answer, if I worked there I maybe I'd have an insight?
When I went to Goodison I watched the Holy Trinity and the Golden Vision! My first match was the floodlit Cup against Liverpool when I was 7 and Bobby Collins was playing!
It breaks my heart the RS get better and better and we seem to get worse and worse, we will never match their success in my lifetime, but I hope that future generations will.
There is something at Everton that stops any manager from succeeding, this is proved by the parade of managers we've had, I don't know what it is but until it's sorted things won't get better.
Christy Ring
289
Posted 28/11/2021 at 22:39:26
Can't disagree with Rob Halligan's analysis, I defended Benitez, but to leave three strikers on the bench, who are fit by the way, and only bring on one sub, and still leave Rondon and Iwobi on the field, sorry, definitely a step too far for me, you can't defend that.
Don Alexander
290
Posted 28/11/2021 at 22:47:01
Sean (#280), well said. The focus for ALL the anger we feel should never include fellow fans.
There was a protest banner at Brentford, directed where it's deserved. There needs to be more at every match from now on, until Moshiri at last gets one thing right for a change.
I'm more confident of us winning 5-0 midweek though.
Rob Dolby
291
Posted 28/11/2021 at 22:48:40
Simon 277, Did he sign Rondon and let a full Italian striker go on loan?
He continues to play Iwobi
He decides how we defend at corners
He decides to play a formation that concedes possession and surrenders the midfield.
At 0-1 with 15 mins to go and strikers on the bench he doesn't even try and change the play.
He is responsible and gets paid a fortune in the process.
Moshiri doesn't need the fans help in sacking managers. This fella is doing his best to get the sack and walk off with a multi million pound pay off.
He is just another one of the long line of people at the club taking the piss out of Moshiri with no intentions of even trying to improve us.
Paul Birmingham
292
Posted 28/11/2021 at 22:51:46
Ian@270, in my view today Rondon, put in his best effort for Everton, to date, but still looks at best in terms of agility and mobility and reading and smelling the match, a long, long way off.
If he'd had taken that chance when he done the hard work, and turned his man, I believe would have turned the match.
But a penalty that Brentford got today, turned the game, and also note, Rondon, had his shirt pulled up his back, deffo penalty, didn't even get a second look, by the referee, never mind VAR.
But pro rata, on effort and performance there's a few today, in the EFC squad, in competition, but at the way it's going, the team needs a leader on the park whose active all the game.
A tough call, Pickford, mouthy, so is Richarlison, but in view of the crisis, I'm looking for players, with the level of playing fitness, attitude, quality of play, and charisma, and that's the issue.
Whom should be the next Everton Captain?
Who is there in the current squad can meet the Peter Reid, Trevor Steven, John Hurst, Dave Watson, Labone, Morrisey, Ratcliffe, of recent times attitude?
But collectively today, the spark, the leadership, to take the game and smash Brentford wasn't there. That needed guts, passion, guile and belief. Demari Gray, is light years ahead in his vision and thought, but this goes back to training at FF.
It was a game that Everton should have won, but the care to keep the ball, and make good the final pass, is the consistent failing, and is failing this season, rapidly.
But it's not been there, consistently for years.
But when the tap ins, were there today, via Demari Gray, there was no one there. There's no midfielder at the current Everton team, who can and thinks of a burst mode run, to cause or get a goal.
But I'll take the flak, DCL, regularly gets in the right area, but also misses the same on a plate chances, and I'd like to see what the TW Statto's, can provide on the chances inside the 6 yard box, conversion ratio, for DCL.
So, Everton, for ever Everton, I'll be dropping into a Church on Wednesday, regardless, of where I'm working, as it's getting seriously concerning.
Not scoring, and negative -4 GD, and a barrage of games means, it's the Time for resilience, and to stick together as a club and fight, the battle, which will be there, every day, and won't go away, for a long time, if ever.
But this season Everton, must stay up, and every game v Burnley, Norwich, Toon, Leeds, is a 6 pointer.
Focus on the injuries, and it's a killer, but in the short term, the toughest run of games in years, needs character that requires players, who have belief and the will to fight and win their duels and keep going for 97 minutes.
Do they have these basic attributes to do this week in, week out?
Making Trevor Ross, and Mike Bernard look like stellar players, but it's the way it is.
True Grit, never more needed, and Wednesday, is a chance to shine, wilt or hide.
Derbies make Legends, for various reasons, let's see.
Ian Riley
293
Posted 28/11/2021 at 22:53:53
Really really angry after today performance and previous performances! Moan like mad, even stay awake worrying about our next 3 points are coming from!
Still, will spend £300 plus on club merchandise next week at the club shop! It what this club means to us!I
What is done is done can't be undone! On to the next!
Better days are ahead!
Brent Stephens
294
Posted 28/11/2021 at 22:57:10
I don't think the problems we have can be said to be as simple as "it's Rafa" or "it's a weak squad".
For me, it's a combination of factors. The squad IS weak - and that's the main factor for me. How many managers have we had in the last 5 or 6 years? With a squad that's seen little change; a squad that's as weak as piss. Changing the manager frequently is just taking a gamble that the next "saviour" will be the real McCoy.
That doesn't absolve Rafa from the errors of his selections and substitutions. I'm baffled at times.
But we can't change manager AGAIN, after only 13 games, with the same squad, and expect a different long-term outcome.
I believe he has to be given time and money. Money and time.
Derek Thomas
295
Posted 28/11/2021 at 23:00:25
I don't know what the live forum 'numbers' were, or even if it can be measured. But it seemed low on participants and animation...never a good sign.
As a Club, Team and Fan Base we seem to slowly having the life sucked out of us.
Brentford are this seasons Sheff U. How they go next season will tell the tale.
Rondon looked 'better' but it's a low bar.
Benitez?? I'm over him being an ex rs FSW etc. And I said I'd judge him on the football - which isn't good.
Would changing him do any good? There is no quick fix.
How bad must Simms and Dobbin be?
Bill Gall
296
Posted 28/11/2021 at 23:05:27
Rob #282
According to the red Echo both B.K and Brands were there, opposite the fans that had a Logo up that said We Demand Nil Satis Nisi Optimun its about time our club did.
Gavin Johnson
297
Posted 28/11/2021 at 23:08:26
It all goes back to recruitment! recruitment! recruitment! The sheer incompetence of Brands, and Walsh previous to that can be exemplified by assembling the slowest team in premier league history, to how they have never bought in a player who can adequately challenge and ultimately replace Seamus Coleman, despite it being clear that Coleman hasn't been the same since the horrific leg break back in 2017. Instead they've collected overpriced garbage in just about every other position despite right back being a problem for the last 4 years.
Either the manager, or the DOF needs to choose and buy the players to buy. We have had the DOF the manager and the owner choosing players, if the rumour is true that Moshiri wanted Tosun and Iwobi.
Rob Halligan
298
Posted 28/11/2021 at 23:09:23
Bill, I've just read that, cheers.
Eddie Dunn
299
Posted 28/11/2021 at 23:19:51
Rob - it's bad enough for me. These days I tend to watch every gae, but on BT or streams. You still go far and wide and I take my hat off to you. I did notice on Hesgoal quite a few players going over to the away support.
I was all for giving Rafa time but I confess that after the lack of subs and the alarming playing patterns, that I just don't think he can inspire this lot. It could simply be down to them, but I fancy that his methods and instructions just leave them cold.
Now I don't want to wait till the derby, I just want him out.
Let Dunc or Unsie hold the ship, it cannot be any worse. if I had been freezing my bollocks off and up at 5, I would have been mighty pissed-off that he didn't empty the bench while Rondon was running on fumes for half an hour.
Sean Kelly
300
Posted 28/11/2021 at 23:26:35
Watching motd Benitez looks like he's waiting on a taxi or bus
Kieran Kinsella
301
Posted 28/11/2021 at 23:37:29
Rob/Gerry
I didn't want Rafa and felt today he sat on his hands rather than being on another striker or two and potentially cost us points. But, if we sack him and he joins Silva, Sam, Rm and Koeman getting a golden handshake and the sack, who will choose his replacement? The same people who've hired a series of expensive failures. Who will handle recruitment for the next mug? The same people who spent millions on fees and wages for the likes of Gomes and Iwobi who have hamstrung us financially. Who will handle youth production? The same crowd who let Small, that other 30 million rated kid and potentially Dobbin walk away but tied down numerous worse players on long term deals? No one can succeed with the untouchables mismanaging the club behind the revolving door of managers.
Rob Halligan
302
Posted 28/11/2021 at 23:38:59
Watching MOTD, and that was a clear pull on Rondons shirt, holding him back, so why didn't Jon Moss advise the referee to go and look at the pitchside monitor, and award what was a clear penalty?
Kieran Kinsella
303
Posted 28/11/2021 at 23:42:47
Rob
Even in real time it was clear. Moss corrupt
Don Alexander
304
Posted 28/11/2021 at 23:46:27
Sean (#300), or waiting on another multi-£million pay-out!
Paul Birmingham
305
Posted 28/11/2021 at 00:11:21
Very tough times, and potentially months, which can be years, ahead.
The volcano, of blight which is EFC, must be stemmed, so who and how is up to trying to fix the problem?
Carlos Nunes
306
Posted 29/11/2021 at 00:16:59
I feel that Benitez needs to be judged when he's able to field this team:
Pickford, Coleman, Kean, Mina, Digne, Gray, Allan, Gomes, Doucoure, Richarilison, DCL
You replace Rondon with DCL, Townsend with Gray and Iwobi with Richi and its a completely different game.
Sean Kelly
307
Posted 29/11/2021 at 00:42:11
More likely your suggestion Don. Money mad mercenary.
Paul Kossoff
308
Posted 29/11/2021 at 00:48:05
Radio Merseyside set me up for this game by playing the commentaries from all the defeats before he Brentford game, they even played the none penalty incident and spurs hitting the post! God knows what it will be like on Wednesday. I will be firmly behind my couch fingers crossed hoping for an early Christmas present from Santa for all true blues, a point or three
against the hated red shite!
How many of us are hoping for Santa's sack for someone before January?

Don Alexander
309
Posted 29/11/2021 at 01:08:51
Paul the Esk is a regular correspondent on TW and has currently spelt out just how truly fucked Moshiri and his minions have left our club, on a financial basis in particular, but on other crucial levels too.
Paul says he's tried to liaise with Moshiri and the boardroom, but to no avail. Effectively they shun him, a man of evident corporate savvy.
If Paul's analysis is right, and there's nothing said by anyone to detail why it isn't, there is NO money of significance for signing anyone until 2023 arrives, and it's not guaranteed then.
Of course selling DCL and/or Richarlison would ease that situation transfer-wise but, whilst they each have admirable qualities, does anyone see any club willing to pay more than we did for Richarlison? Or DCL, whose profile is only (IMHO), given the team he's in, on a par with the likes of Ivan Toney and Ollie Watkins?
Moshiri and his minions have created the perfect storm for the club and its fans. That said, getting rid of the lot of them would be desirable only if they had the largesse to accede to buggering off so that a competent replacement/s could regenerate us Green and Leahy need not apply).
I ain't holding my breath, and I definitely don't look forward to watching us on the weekly EFL broadcast shown on British TV (a different game every three minutes) which I think is our fate right now.
To me right now BMD will from it's outset be as significant to most people as the riverside Museum of Liverpool is, in it's much better city-centre location, obviously.
Most people walk or drive past it perhaps wondering "What's the point of that?" It's content is unchanging and mundane.
Come to think of it, it hits the present numpties' brief for Everton on that score.
Lester Yip
310
Posted 29/11/2021 at 01:10:32
It's good that we're losing by 1-0. Not 3-0. That's the only thing I can tell myself.
Phil Lewis
311
Posted 29/11/2021 at 01:51:41
We are undoubtedly heading rapidly for the relegation zone. The fixture list is terrifying. The injuries are not healing quickly enough. We are months off fielding our strongest eleven. When that time comes it may already be too late. The players available at present quite frankly look like the worst team in the Premiership. Much better teams than us have gone down. If we don't start picking up points immediately we may well be doomed to the Championship by February. It's a very real possibility.
Given our present financial predicament Benitez, assuming he stays, has only one option. That is to recruit experienced fringe 'journeymen' players surplus to their respective clubs requirements, in key positions in January. Much in the same way that brought Townsend and Gray to the club. Perhaps mature Premiership players who are unable to get a game for their clubs but have the desire to prove they can still perform at the highest level. Just because the policy hasn't worked with Rondon, dosen't alter the fact that it is our only option right now.
Such an influx in January, could be the key to our survival. Forget stadiums. Face reality.
Soren Moyer
312
Posted 28/11/2021 at 01:52:24
Derek Moore
313
Posted 29/11/2021 at 02:08:42
Any realistic chance of being on the fringes of the European qualification race entirely evaporated with that result.
Benitez seeming insouciance yesterday was perhaps more understandable than it might have initially seemed. I'm sure Benitez is looking forward to our midweek tie with the neighbours as little as any of the rest of us, and I can only put down the passivity in regards to substitutions as a swipe at Brands and the squad Benitez has inherited.
If JonJoe Kenny and Gbamin could not get on the field yesterday it's hard to conclude anything other than Benitez does not rate either of them one iota.
I'm fairly sure Benitez is looking over the horizon at the calendar as well. After boxing day we have a run of eight league games featuring Burnley, the Barcodes twice, Villa, Leeds, Soton, Norwich and Brighton. Only Brighton among that group are presently in the top half of the table.
If we entertain a run of form in that set of fixtures like the one we're presently on it's goodnight Vienna. Alternately, five wins and two draws and Premiership safety would be almost virtually assured. Regardless, it would be that run of fixtures that Benitez would be targeting most intently.
So, with that in mind, it would appear to be a fairly grim holiday period ahead for Evertonians, at least in football terms. Allied to this is our owner, not exactly known for holding his nerve.
A midweek belting will turn the heat up significantly, and Benitez is actually a lot more vulnerable than he might think. 4-0 or 5-0 to the RS might well have the club executive wondering if Benitez is the right man to take us into this crucial run of post Boxing day games.
The prospect of caretaker Dunc managing in a series of early 2022 six pointers is not something I'm entirely looking forward to either. It's not than unreasonable a prospect, is it? A stunning indictment on the serial mismanagement - by Moshiri - of this club.
Kieran Kinsella
314
Posted 29/11/2021 at 03:50:02
Derek
If (when?) we lose to the RS. It'll be interesting to see if Rafa does a Gerard Houllier and celebrates with the RS fans.
James Byrne
315
Posted 29/11/2021 at 04:51:06
Great to see Doucouré back, he played well but I fear he could be gone in Jan with other Prem clubs looking to strengthen. Why would he stay with us!
I've asked the question since last season regarding how poor a player Iwobi is. The lad just cannot compete at this level; his distribution, positional awareness and strength don't exist. Yet he now starts games! We are a f*cking joke of a club.
I know some fans will disagree but amongst some new faces we need to bring in in Jan one of them should be Ross Barkley from Chelsea. Even if its a loan deal.
Steve Brown
317
Posted 29/11/2021 at 05:56:58
Slagging off your fellow Blues for being angry at yesterday's pathetic display. Not a good look.
Everyone who wrote on here after the match - logical or illogical, calm or furious, hopeful or defeated - had every right to do so. There is lot's of blame to go round as our current state is a long time coming.
But, if you don't want to read it then I respectfully suggest it is you who should do one.
Laurie Hartley
318
Posted 29/11/2021 at 07:55:46
Paul # 292 -
"So, Everton, for ever Everton, I'll be dropping into a Church on Wednesday, regardless, of where I'm working, as it's getting seriously concerning."
Good idea.
Marc Hints
320
Posted 29/11/2021 at 08:03:01
Personally I don't think we should have hired Benitez, he is not the manager he was, a bit like Mourihno the game has moved on. We should have started from scratch, gone for a young hungry manager who can build a new identity. Look at Christophe Gautier (who I wanted) and what he did at Lille. He is now at Nice and look at what he has done there so far. We seem to panic and hire managers to paper over the cracks.
Ernie Baywood
321
Posted 29/11/2021 at 08:15:04
I can't believe there's anyone on here who isn't concerned.
Over the post Moyes era I've seen plenty of posts on here claiming we were headed for relegation. I always scoffed. There have always been plenty of worse teams.
I'm not sure that's the case now. Have your seen our last 10 results? Did you watch them?
We're clueless. Absolutely clueless. I don't see how this gets turned around.
I'm strongly questioning whether 'do nothing' is a viable option. If we go down without rolling a dice it will be pathetic. Just as not rolling any kind of attacking dice yesterday was pathetic.
This can't carry on.
Derek Knox
322
Posted 29/11/2021 at 08:16:14
Having simmered down a bit after yet another poor display, in a game I felt with a few tweaks to personnel, we could have won. That may sound a trifle retrospectively optimistic but it was clear to everyone, and even to my neighbour's cat that Iwobi and Rondon were about as effective as an ashtray on a motorbike.
To further rub salt into the wound we again have a referee who gave us nothing and everything in Brentford's favour. This may sound controversial but I don't think a penalty should have been awarded, what is a player supposed to do when trying to clear a ball in the penalty area ? Let it touch the ground (probably too late) before attempting a clearance ? Townsend was only concerned about clearing the ball out of defence, and had his eyes on the ball. (understandably) I think the Brentford player seized the opportunity to possibly get the ball, but also stand a decent chance of a 'manufactured' penalty.
Having said that, in open play, what appeared to be a decent move was thwarted by, misplaced passes or front players not being quick enough or on the same wavelength as their team-mates. It smacked of lack of confidence again, nobody prepared to have a shot at goal but rather let that responsibility fall to someone else. When Gray came on it was almost criminal, when some lovely balls /crosses into the danger area were not met by a lethargic lump in Rondon, who seems to have the mobility of a Drunken Walrus, or Iwobi who was rarely anywhere to be seen.
Then the substitutions, or lack of them, when a large injection of refreshment was needed, wtf ? Who do we play Wednesday ? Strewth Bruce !
Danny O'Neill
323
Posted 29/11/2021 at 08:23:04
On the players coming over at the end, at first about 2 or 3 willingly made the walk of shame as I saw it. Seamus and I think Gray were the most proactive in taking their medicine and facing a furious blue wall without being prompted.
Then most of the rest tentatively followed them. Interesting sight to see and it reminded me of what I've seen at Schalke when the players go to face the music regardless of result; win or lose. Only Everton's players didn't quite get that close yesterday. There was a definite self-imposed safety distance!
You could see it affected Seamus the most. Despite the not so welcoming response from the fans, he held his badge. I know it doesn't excuse anything, but he felt it and gave a shit.
Put it right on Wednesday and don't be beaten before a ball is kicked. Simple right?
The banner was about 4 rows directly in front of me, so I couldn't read it at the time. But the anger from the fans was clear and surely can't have gone unnoticed?
Do people really come on here under the guise of different names? How naive of me thinking I'm talking to real people! Oh well, my opinions may go up and down like Everton's results, but rest assured, I'm me!!
Mick O'Malley
324
Posted 29/11/2021 at 08:30:57
The fans have every right to slag the club, players and manager, they are getting short changed and now we have a divisive ex kopite who is 15 years out of date, Benitez out!
Mick O'Malley
326
Posted 29/11/2021 at 08:38:00
How do you support another club? I've been a blue for 52 years.
Paul Ferry
327
Posted 29/11/2021 at 08:55:40
I'd rather hear it from you Rob (Halligan). Yet again, thanks for your magnificent support.
Can you tell us your views on the responses of the Everton away to the board, players, and the manager - I still can't name him - after the final whistle? Was it as bad as Twittersphere says, and who Rob, was the main anger aimed at.
FFS I saw Everton players walking away from the best fans in the land rather than walk to them and clap. They were, quite frankly, shitting themselves and embarrassed.
Wednesday, surely, if it goes wrong, is a bear-pit in the making. Let's pray it doesn't.
Michael Kenrick
Editorial Team
329
Posted 29/11/2021 at 09:06:57
I'd advise anyone who feels they need to suggest that their fellow Evertonians should go and support some other club… well, please don't share those thoughts on here as they will not be tolerated.
Rob Halligan
330
Posted 29/11/2021 at 09:12:15
Soren # 312. Thanks for posting those clips showing the anger of the fans at the end. Many of those fans were also directing their anger towards the manager as well. So to the poster who called me a cry baby, ( I really can't be arsed scrolling back to find out who it was because he's not worth the effort), would you like to have been standing in the middle of those fans and call them all cry babies? No, I thought not!
Danny O'Neill
331
Posted 29/11/2021 at 09:28:44
Emotions are still running high. In some ways I can't wait for Wednesday to come around to get this out of my system. I'll be out in the US, so for me it will be a 3:15pm kick off. At least I can drink unlike when I had to watch the City match at 8am in Texas last week. Coffee just doesn't cut it when watching Everton right now!
I know we have all lamented Everton for their marketing efforts in the past and that it will be an automated message. But bold as brass, I've just had an email offering me 35% discount from the online store as part of the club's Cyber Monday campaign.
Talk about timing!!!
Dale Rose
332
Posted 29/11/2021 at 09:30:29
Well said Michael. Rondon came close yesterday the goalkeeper did well. Brentford were a poor side. We are missing influential players in a squad that is not robust. I thought Gordon was alright, and Seamus was doing his best. Things will improve, just keep the faith.
Gary Smith
333
Posted 29/11/2021 at 09:39:28
Dale, we were missing 2-3 players who'd actually get a game (Brentford were missing 3 too). Just a pathetic excuse to continue supporting an ignorant, dinosaur manager.
Danny O'Neill
334
Posted 29/11/2021 at 09:43:08
Rob,
Admittedly, my military career meant I spent most of the early 90s and early 2000s watching Everton from afar aside from being back in the city for a period mid to late 90s, which included the Coventry last day survival season.
But I'll stick my neck out and say I don't recall that kind of supporter reaction since that very dark "Kendall must go" period in winter 1983?? It was collectively that serious yesterday. A proper unified turn and front. No cry babies, just a very angry crowd of travelling supporters. And justifiably so. As Howard is famously quoted, you are facing the most knowledgable fans in football. Not happy clappers, not doom mongers. Supporters who know what they see and tell the team and manager good or bad.
We've had the odd half-hearted spat over the years. The Kenwright out plane banners, falling out with Martinez because he dropped Baines. But I personally don't recall such a collective show of anger and frustration from the entire Everton support.
I'd take another 83-84 turn around. Staring relegation in the face come Christmas, finish 7th and win the FA Cup come May. But I can't see it; in fact no chance. I hate myself for saying this, but just get to 38 points as soon as we can. No white flag just yet, but that has to be the priority.
Talking to my brother last night and he was rubbing salt into my wounds as he is a very pragmatic Evertonian, whereas I'm too emotional. Since West From last February or March, we've taken 27 points from the last 24 games.
Jonathan Tasker
335
Posted 29/11/2021 at 09:48:21
If I were Moshiri I'd want to see -in scrupulous detail -all the facts and figures about transfer dealings since he came in.
Many things are not right at Everton.
But this is top of the stinking pile
Julian Exshaw
336
Posted 29/11/2021 at 09:52:20
Michael @329, I agree.
I was going to post about how annoying it is to be told you're not a real fan just because one has the temerity to refuse to tolerate such garbage football. How much more annoying it must be for the loyal fans who spend good money travelling down to London on a freezing winter morning only to be served up that rubbish.
Dave Abrahams
337
Posted 29/11/2021 at 10:02:05
Rob Halligan (various)Rob you are absolutely entitled to air your views on here and I agree with most of them about yesterday's (non) performance including Benitez's mistakes, one sub.used and the non changeable tactics throughout the game.
If you want Benitez to go, fair do's, that's your prerogative, however my side of the argument is that Benitez is here to not only manage the club but to challenge some of those in the boardroom who have been here for years and watched the steady decline of the football side of the club until we are in the sorry state where we are.
Benitez is trying to change that style of mangagement and that one banner shown at the game yesterday is a small start to try and shake this club of ours up.
You won't agree and I'll understand, we are on different sides of the debate, your side of it could be right, mine might be, I hope mine is right because if I'm wrong, and I very well could be, then Everton FC will carry on as it has been for too long and it will finish up where we definitely, both of us, don't want Everton to be.
Best wishes Rob, see you soon I hope.
Peter Neilson
338
Posted 29/11/2021 at 10:09:31
Danny I agree with your last post. The simmering frustration and anger was palpable at Wolves and is growing every game. I will go on Wednesday in hope more than expectation. Something has to change on and off the pitch. Desperate times to be a Blue (again).
Clive Rogers
339
Posted 29/11/2021 at 10:11:58
Why does Benitez play a youngster on the left who struggles to cross with his left foot and Townsend on the right who prefers to cross with his left, usually cutting back to do so!!!
Rob Halligan
340
Posted 29/11/2021 at 10:16:53
Danny, the last time I can remember such a hostile reaction from our travelling fans was the European away game at Dynamo Bucharest. The game was level at half time 1-1 I think, but a total capitulation in the second half ended up us losing 5-1. There was a wire fencing in front of us to prevent any pitch encroachment, but I honestly feel if that fencing hadn't been there then one or two fans might have got on to confront our players. It really was a hostile environment, with the chant "You're not fit to wear the shirt" belting out. Pity that wasn't belted out yesterday as I think it would finally have hit home to some of our players, that enough is enough. Of course, by this time no doubt Kenwright and Brands would have been down in the Brentford boardroom sipping wine, so would have missed it all.
I've said it before, and I'll say it again, most of us can tolerate a defeat if there is plenty of effort and commitment etc shown, but there's not. I've yet to see "effort and commitment" pull on a blue shirt and then get injured or suspended, so for anyone using injuries and suspensions as an excuse, sorry it don't wash with me. Also I'm still totally baffled as to why we had three forwards on the bench, losing 1-0 and yet not one of them is thrown on. It was very much like when we played West Ham a few years back. Winning 2-0 (were we also down to ten men?) with about 10-15 minutes to go, so what did Martinez do, makes a substitution by putting another midfielder or attacker on, I can't remember who it was, instead of putting another defender on to see the game out. We ended up losing 3-2!
Danny O'Neill
341
Posted 29/11/2021 at 10:18:49
I'll be with you in spirit Peter. I guarantee, even though I'll be 1000s of miles away, I will still be surrounded by red and white clad genuine happy clappers.
Dave Abrahams, as much as I too understand Rob's and others' sentiment and the manager deserves the criticism for yesterday and matches prior, I agree with your position. I don't think it does us any good going through yet another managerial change.
And as much as he wasn't my choice (mine is now 35 miles down the East Lancs at Old Trafford), I too agree, he could be someone who can shake up the board and force change because he's not scared to challenge the board room and ruffle feathers.
If he does that alone, it will represent progress for the next incumbent. But that time is not now in my opinion.
Lynn Maher
342
Posted 29/11/2021 at 10:19:43
I posted on here last night regarding the after-match statement from Benitez to fans, on the Everton website.
This morning, thinking I had calmed down, I went back to the Everton website. (Yes I will be seeking help for this self-destructive behaviour) only to be informed:
"A first-half penalty from Ivan Tovey condemned Everton to defeat." Good to know.
Here's silly me thinking you can still win a match, even if the other team scores from a penalty.
So apparently its someone else's fault, not ours. Now where have I heard that before?
Danny O'Neill
343
Posted 29/11/2021 at 10:25:18
Rob, you've just gone and reminded me that I'm supposed to be joining your European tour next season! Right now I think that might be me inviting you to come and watch Schalke!!
Tony Abrahams
344
Posted 29/11/2021 at 10:31:37
Don @309, paragraph 3, Exactly.
Laurie H, go and say your prayer on the beautifully regenerated Melbourne docks mate, and pray for better times for us all.
Bob Parrington
345
Posted 29/11/2021 at 10:33:03
Let's just take a deep breath on this performance. Was it as bad as some are making it out to be?
The Echo guys have been scything in their comments about the individual players. But, the team had the majority of the play.
IMO it shouldn't have been given as a penalty to Watford as there was no chance of them scoring from the position that was equally wrong in the high foot by Townsend to the Brentford player ducking, and then doing a dying swan performance that would have been lauded (or booed) in the ballets in Russia. Of course, it was Effin' Jon Moss doing the VAR. Need I say more?
At least the players tried to win so please let's stop giving them SHoneT for not trying.
As a footnote, I still think Rafa is the right manager to have.
Brian Harrison
346
Posted 29/11/2021 at 10:36:10
First, can I say to Rob Halligan and Danny O'Neill and all the other guys who travelled to support our team, you are an absolute credit to this club and you and the rest of our brilliant away supporters deserve our thanks. It's very easy to follow a club when it's successful; it's a whole different ball game supporting a team who – despite having millions pumped in – struggles to challenge for a trophy.
I often hear how wonderful the supporters of Newcastle are – another club who haven't challenged for a trophy in decades, like ourselves, but as someone posted when they got their new owners and showed up with an empty Upper Bullens a couple of seasons back, where were those brilliant supporters then???
And I won't even mention how our neighbours are heralded as having some of the best fans in the game, are they the same fans that attacked the Roma and Man City coaches prior to games in the Champions League, and despite a huge police presence, no arrests were made. But there is never any mention of our brilliant away supporters taking up their full application for years.
So, if anybody deserves to be angry, it's our brilliant away supporters – thank god for being the one thing we can be proud of.
I agree with Marc Hints in post 320. I too wanted Galtier before Benitez, his track record at Lille at winning the French league ahead of PSG screamed he was the man we should have gotten.
Mind, in all my years of supporting the Blues, we have on numerous occasions employed the wrong managers. We could and should have had Brian Clough; we should and could have had Bobby Robson but didn't.
We have hired a man who was sadly past his sell-by date, and previously hired Koeman and Silva who had done nothing to warrant managing Everton. But let's not forget – this regime hired Allardyce... so who would ever trust their judgement?
Bob Parrington
347
Posted 29/11/2021 at 10:39:38
Sorry but I missed making the point that I agree with others that Rondon's shirt was clearly, massively and obviously being pulled in the area but the ref and dick-brain Moss couldn't see it even in slo-mo when the rest of us could see it in real time. One has to wonder about bias by referees!
Brian Harrison
348
Posted 29/11/2021 at 10:52:19
Dave @337,
I know that you and I are roughly the same age and have been following Everton for about the same length of time, and I mainly agree with many of your posts over the years. But I can't agree with your thoughts that Benitez is here to also challenge those in the boardroom.
While that area of the club does need sorting, Benitez should concentrate on producing a better team before he starts on the boardroom. But if you look at his history, even going back to when he was at Valencia, he tried to distract his failings onto the board.
He is employed as the manager – start being effective at that first. Although, as he showed in his last two jobs, he failed at Newcastle but, because he was always at loggerheads with Ashley, the fans loved him. Apart from getting them relegated – and yes, he did get them back promoted, but only to survive, not produce anything of note.
Despite being this supposedly great coach, nobody in Europe was interested in hiring him, so he sloped off to China only to fail again. I bet he couldn't believe his luck when Dumb and Dumber contacted him to be our manager.
Tony Abrahams
349
Posted 29/11/2021 at 10:55:23
Kenwright has been the architect of the dismantling of our club motto, and still the bastard remains.
Looking at that points tally, Danny, is it any wonder Ancelotti informed Madrid that he had a clause in his contract and was available without any compensation?
I understand the people who didn't want Benitez; I don't understand why Benitez never made a couple more subs when chasing the game yesterday. But, with the cards he's currently being dealt, then I'm not sure there is anyone out there that would be doing better with this current squad?
Beating Liverpool won't change a thing imo, because there is something rotten inside the corridors of Everton Football Club and, until it's removed, our long-term future will definitely see the club relegated at some stage.
Of this I'm pretty certain, and that's why I think we need to act now, even if it means another failed ground move, because this can surely be the only reason Farhad Moshiri is not feeling the real anger that is slowly simmering towards the surface.
Tony Abrahams
350
Posted 29/11/2021 at 11:10:09
I've heard he's banging his head against a brick wall, Brian, and also think it would be better for Moshiri to grow a pair of bollocks, and do the dirty work himself, but we are talking about a man who purchased Everton, with record debts, and yet still kept the previous owner on as chairman (Somewhere, surely there must be a copy of this deal?) and also appointed a very average Director of Football onto the board.
Bob P, I saw the game like you did mate, once our back four settled down and began to play as a unit. But it's quality or bravery that wins football matches, and the only time Everton produced any of the first (besides Rondon's chance), was when Demari Gray was introduced into the game. Unfortunately, the manager hadn't been brave enough in putting on another forward, especially when both Iwobi and Gordon were doing nothing.
Barry Hesketh
351
Posted 29/11/2021 at 11:12:23
Brian @348,
You've just made the point I was going to make: it's not Benitez's responsibility to alter the way the board operates. He's at Goodison to try and improve the team and motivate and inspire the players to pull their tripe out in each and every game.
He can request certain alterations to the medical team, and other player-related aspects, but expecting him to submit and activate a blueprint for the way the club is run is far too much to expect from any single individual.
The buck stops with Moshiri and his band of merry men on the board at Everton FC; they sanction sales and purchases, they decide the length of contracts offered, the salaries that are given out, and all of the other business decisions, and of course, they are responsible for the hiring and firing of the management team.
Whether it is true or not, for a very long time, it appears as if the direction that the club takes is subject to the prevailing winds of misfortune. I suspect that there's never been a plan, beyond an optimistic 'This manager will get it right'; meanwhile, the quality of the squad has been weakened, year-in & year-out.
Until the leaders at the club realise that the players are the most important element of building a team, the club is doomed to fail – all managers are limited by the quality of the squad they have available; if we lose the likes of Richarlison and Dominic in the near future, things will get worse unless we are fortunate and unearth the next Messi or Mbappe.
Regardless of the merits of the current manager, if Everton fails to win any of its next four matches, it will be very difficult for the top-brass to resist pulling the trigger, but that won't be a solution to the deep-lying issues that have beset the club.
Until and unless the top-brass realise that there are issues to be solved at Everton FC, we will continue to ride the not-so-magic roundabout of despair.
Barry Hesketh
352
Posted 29/11/2021 at 11:24:35
Richard Keys is the only person who appears to have a personal vendetta against Rafa Benitez and his diatribe continues in his latest blog. Warning there is a video of an unfunny red, imitating our manager, at least I think it is an impersonator.
Dave Abrahams
353
Posted 29/11/2021 at 11:25:09
Brian (348), fair enough Brian, I understand your position on Benitez and as I said in my previous post I could be wrong but. he had two interviews before being offered and taking the job,in one of them on zoo, Kenwrightwas told to be quiet by Usmanov when he put his objection into Benitez, hearsay of course but Iknew whoI was listening to.
At the end of the day I hope our club is sorted out for the better and that for me would be without Kenwright and his clique.
Jerome Shields
354
Posted 29/11/2021 at 11:36:27
Everton will not be relegated. They have the capability, it is just currently controlled by the wrong hands. Benitez is struggling to get control. It depends on whether Moshiri is prepared to back him.
It is now a game of nerve. The first cracks in the resistance will be an injection of funds in the January transfer window. Brands is currently stalling, but I expect Moshiri will inject funds for Benitez. Benitez's computer stats on players had better be up to date because he will get little help from Brands.
If he survives to January, Benitez will be in a stronger position to push through changes and have his staff better placed. Also, injured players whose recovery is stalling will have to be available, they cannot go into the New Year if they are serious footballers.
There will be no attempt at changes on the Board or outside Benitez's remit. Even if Benitez goes, Everton will not be relegated.
Benitez has started at the right time to establish control and bring in change but he is shocked by the resistance he is encountering.
Hold your nerve, Rafa, and you will be okay.
Phillip White
355
Posted 29/11/2021 at 11:41:39
#339 I agree Clive. We need to stop playing Towsend on the right! Every time he get's the ball he wants to cut inside and teams have clocked on to it now. Surely he would be better on the left whipping in crosses and getting Digne on the overlap. Gordon does the same on the left always want's to cut inside instead of looking for the cross, so you could say that Rondon hasn't been getting any service from the wingers and I'm not protecting him because he has been poor, I'm just saying the crossing yesterday was woeful. I'm not a fan of putting right footed players on the left and vice versa, the best cross of the match was when Gray came on on the right if DCL was there he'd probably score like he did against Southampton, funnily enough when Richy was on the right and not the left.
On another note, I think we should go back in for Emil Forsberg the Swedish lad (if we can afford it) he's a good player that lad, I'd rather him than Van de Beek I don't really rate him TBH. Apparently Everton have been scouting Forsberg since 2016 it's interesting that yet look at who we've signed since then. He was great at the Euro's too.


Tony Abrahams
356
Posted 29/11/2021 at 11:46:44
Very interesting post, Jerome, and what's more, I don't even want to know, where you get your information from, because I think you are being well informed by somebody on the inside!
I hated Benitez more than most, but I'm willing him to win these so-called battles that you speak about, Jerome, because, being a suspicious man, I also definitely believe that the enemy is within, unfortunately.
Paul Burns
357
Posted 29/11/2021 at 12:05:27
Everyone at Everton FC is guilty of stealing a living: owners, directors, manager, coaches, trainers, doctors, physiotherapists, players and everyone else living off the gravy train.
Everything wrong with modern football is encapsulated at our club, people trousering (and skirting) huge payoffs for producing nothing.
Barry Hesketh
358
Posted 29/11/2021 at 12:19:17
There aren't that many people in positions of power at Goodison, so given Jerome's resistance claim, who exactly could it be, Bill?, well he was apparently at Finch Farm last week and spoke to the manager. Moshiri? According to many reports, it was his choice to hire Benitez, with a little help from his friend.
Brands?, surely he would be in favour of whichever manager is in the hot-seat and it doesn't appear that he has that much say in the major decision-making processes at Goodison.
Denise? maybe, but again she is beholden to the chairman and the owner and it wouldn't be in her interests to rock the boat would it?
If it's none of the above then we are looking at the rest of the staff, and surely Benitez if he felt he was being undermined would seek their removal from the club, none of our current people are irreplaceable are they?
All the above is mere speculation and I suspect that Jerome doesn't have any better handle on things than the rest of us.
Tom Bowers
359
Posted 29/11/2021 at 12:25:36
It's a little scary now.
After the early season bubble, we are really awful. The ''replacements'' are not even playing for a place and one would think they would be putting in a shift.
Losing to Brentford and Watford is really indicative of the performances. If Burnley had played and won then Everton would be a mere 3 points above the drop zone right now
Rafa really crapping out now and the obsession with Rondon is alarming.
Dreading to see the next instalment of this mediocre slide.
Stuart Sharp
360
Posted 29/11/2021 at 12:30:21
Rob@340
I think it was Niasse! So not just a striker (if you are happy to call him that), but one with zero PL experience at the time. One of the most baffling substitutions ever.
Geoff Williams
361
Posted 29/11/2021 at 12:32:59
Anyone who expected anything other than the football on show at the moment from a a Benitez team knows little about football. Other clubs weren't beating down his door to appoint him. WHY? He is a manager who lacks vision, the ability to adapt to changing situations and is predictable. He is well past his sell by date. Things will not get better under this man as his judgement is severely flawed.
Phil Smith
362
Posted 29/11/2021 at 12:33:05
If Benitez insists on playing Rondon, it'll be the end of him. He's short on players but that's when you can give others a go and sometimes they step up and surprise you. The fact he's not willing to amit it's not working with Rondon is a big problem. He did OK but should have come off with Iwobi for either Tosun and Simms or Dobbin. We don't play to Rondon's strengths but even when Grey came on, he played 2 killer balls that were screaming to be put away. Rondon's movement is poor. He's a spent force in this league and swapping him for Kean was a huge mistake.
Jonathan Haddock
363
Posted 29/11/2021 at 12:45:47
Richard Keys claiming that Everton is for sale and that Usmanov has given up on his support. Turbulent times ahead if true. January will speak volumes about the future of our club.
Tony Abrahams
364
Posted 29/11/2021 at 12:48:38
If you read what Jerome wrote again Barry, he said there will be no change at boardroom level, or anything outside his remit, which must mean the control he talks about must be within the corridors of finch-farm?
What doesn't shock me is that Jerome says, that Benitez, is shocked by the resistance.
I've just wrote it on another thread I think, but if I was in charge of Everton right now, I'd be looking to separate the training facilities, at least until I had a real charge over everyone.
Keys has said something similar before, but something tells me that they've had enough now?
Steve Brown
365
Posted 29/11/2021 at 13:01:19
Ryan @319,
So I am pursuing a hateful, anti-Everton agenda simply because I don't agree with you slagging off fellow Everton fans?
Were the thousands of away supporters at Brentford who rightly slaughtered the team following a 'hateful, anti-Everton agenda'?
Your original post was an embarrassing post and this one beats it. Congratulations!
As for advising me to go and support someone else, I don't think I will given I've committed over 40 years to it so far.
Barry Hesketh
366
Posted 29/11/2021 at 13:10:05
Tony @364,
I understand the gist of Jerome's post, however, any resistance being shown, is by what I would describe as underlings, and therefore the manager with the support of the board shouldn't have too much trouble in removing them if they are as disruptive as Jerome claims them to be.

Scott Ellis
367
Posted 29/11/2021 at 13:35:24
The issue was 10 games back when he started to play Rondon! And to be fair it's not the player's fault.
He is being asked to play by the manager, when clearly then he was unfit, but now he is fit and it's to clear us all, he is not able to play at this standard. And playing nearly all of these games with 10 men has destroyed confidence in the squad.
I want this manager to be successful, but being stubborn and unable to change his strategies with players will mean losing the opportunity to succeed.
Nick Page
368
Posted 29/11/2021 at 13:38:17
What a sorry state this once great football club has become under The Great Leader. It's an absolute fucking shambles.
Imagine trying to sell it now! Who would pay for the new stadium at Bramley-Moore Dock? I still don't think it will happen as I'm skeptical of every single thing these lying bastards do but just imagine!!
Would Kim Jong Bill accept a new owner? Will Ferguson have a permanent place on the bench for the next 10 years? Will the boys club at Finch Farm be broken up? It's hard to imagine what Sheikh Mansour could have done for Everton but one greedy arl fucker stood in his way.
The cronyism that has pervaded the club for so long is finally starting to be shown up for what it is – outdated and thoroughly unwanted. What a sad sad state of affairs and yet still nothing happens.
Rennie Smith
369
Posted 29/11/2021 at 13:45:14
Phil @362,
"If Benitez insists on playing Rondon, it'll be the end of him."
We're well past that point, mate, but the stubborn shite won't change. Neither the player nor the manager should be at the club, both well past their sell-by dates.
To think people on this site were celebrating the fact that James was forced out of the club... ☹
Graham Mockford
370
Posted 29/11/2021 at 13:48:39
Scott 367
Agreed
Benitez has been dealt a shit hand but his perseverance with Rondon and Iwobi beggars belief. It's hard to remember two such ineffective players being selected continuously.
Yesterday a lot of the players weren't terrible but our lack of a cutting edge with those two liabilities in the forward positions sealed our fate against a team that I'm pretty sure will get relegated.
Frank Thomas
371
Posted 29/11/2021 at 14:47:00
Please stop fighting – we are all Everton fans.
Welcome to Everton, Mr Benitz, now you see our biggest problem: it is bad decisions from Refs and bad luck.
What we as a club and fan base should be doing is checking our legal rights to unbiased, fair decisions.
Does anybody disagree that we should have had a penalty against Spurs? Goalie gets the ball first and then fouls the player we get nothing, overturned by VAR. The MotD people thought it was a penalty.
Mason gets the ball first and then fouls the player – red card.
Brentford game, Both MotD pundits thought is was a stone cold penalty. VAR said nothing wrong.
Who was on VAR on both of those outrageous decisions? JONATHON MOSS Coincidence???
The club needs to go back and study all the games this season and any totally wrong decisions need to be examined with the 'anonymous VAR people' identified
As for Rafa, the time to let him go has now gone, now we have to pay to release Rafa. His payoff would count against our FFP costs.
The interim manager that Man Utd have appointed will be their full time manager at the end of the season, he was the choice I would have made.
Back to Rafa, we have a very talented core and if Richarlison had been available, he would have placed both of those superb crosses in the back of the net. However, that does not excuse Gordon he should have tucked in to place the balls.
If Gray, Doucouré, Richarlison, Mina and Calvert-Lewin play against Liverpool we might shock some people.

David Pearl
372
Posted 29/11/2021 at 14:50:25
I never wanted him, and even tongue in cheek said 'Rafa Out' after his first loss. I don't like the tactics and could see this coming because of them. I'm sure l wasn't alone.
However, with a fully fit squad as the season started, it looked like we had a plan. Now, it looks like getting shut of James seemed like his first priority and without Sigurdsson that's a lot of our productivity removed from this squad. Wages we got off the books in addition were Bernard, Besic, Bolasie, Walcott… so already that's a lot.
So. Let's take stock having endured another loss. Not using his subs was a bad idea but, looking at it another way, if you forget the result, the performance was quite improved. We had more possession and Rondon played a lot better. His feet left the ground when he jumped and he looked stronger.
So yes, off the bench, Rondon can do a job for us. Iwobi l have no excuses for. He moans about not being played in his best position but when he gets the ball he's too slow to realise what's around him when any top player would know. At the age he's at, he should be more sure of himself, more confident, more precise. I am quite certain that he will be yet another player that Brands will have to loan out while he runs down his contract. Enough is enough.
Anceloti got the blueprint on how to play against the RS but being his own man l'm sure that won't be considered, and of course we don't have the personnel unless Benitez springs a surprise and plays Branthwaite. We can give it a good go. I think we need an extra body in the middle, preferebly Delph and to take our chances. If they fall to Richarlison, Townsend or Gray l'd be confident.
I don't want to feel smug because our manager is under pressure. It wouldn't surprise me if we have to endure more losses but we can't get rid of another manager. He has to be given at least till Xmas.
Gary Smith
373
Posted 29/11/2021 at 14:58:20
Stop fighting Everton fans. Just stfu and accept Franks long list of pathetic excuses for the arrogant, failing dinosaur manager in charge…..like Gilette, he's the best we can get soundbite.
Sean Kelly
374
Posted 29/11/2021 at 15:06:01
I heard they are wheeling out a cardboard cutout of Benitez on Wednesday to avoid any embarrassment. Haven't we had that all season and shouldn't he be embarrassed already? Put Duncan in charge instead!
Jay Wood
[BRZ]
375
Posted 29/11/2021 at 15:15:07
First up, I have enormous respect for Rob Halligan and the like who give up their hard-earned in time and money to follow the Blues to the degree they do.
Any fellow Blue having the gall to call him and others 'lightweight cry babies' haven't got the measure of the man. Literally. I've seen photos of Rob shared here on TW. Have you seen the size of him? Good luck in calling him a 'lightweight cry baby' to his face in the white heat of post-match revulsion live at the match as yesterday. Enjoy your visit to the nearest hospital casualty.
Secondly, I note since the League Cup loss at QPR Rob has been emphatic in pretty much all his post-match (as an attendee) comments. 'Benitez Out.'
I admit to being somewhat surprised by this as Rob's posting history leans towards tolerance and patience with players and managers alike, so he has gone early on Benitez.
Now I personally, as an exiled Blue, have varying degrees of contact with 15-20 city-based Blues and, like me, before Rafa's appointment (I have no hang-ups about using his first name) all of us were a tad leary of installing him as manager, but not one of us were vehemently opposed to him for his red connections. Not one of us were hung up about his 'small club' jibe and all of us accepted his appointment once confirmed and were willing to support him.
Rob's (and others) posts about the faithfuls reaction at the final whislte, as demonstrated by Soren's Twitter links, indicate there is a growing body of match-attending supporters who are at the end of their tether. This is concerning.
Resolve is being tested right now. The paucity of talent and squad depth is being wickedly exposed. That is not of Rafa's making. He has inherited that shit fest.
I am sure he would have preferred a summer transfer budget with a few more zeroes on the end of it than the £1.7m he was restricted to.
I am sure he would have liked to generate more transfer funds from the sale of non-performing players, only no one is so daft as to cough up a fee for some of them, and certainly not pay them the inflated salaries it is said they are on at Everton.
I am sure if there was a Rooney, or even a Barkley-level player in the academy Rafa would immediately slot him into the first team.
I am sure the players currently being selected would not be getting as much game time as they are if we weren't so badly afflicted by long-term injuries as we have been.
Like it or not, these are all considerable mitigating circumstances as to why Benitez and the team is currently struggling.
The manager is just 15 competitive games into his tenure at Everton. He has a LOT to sort it. He cannot do it alone.
Given Rafa's history and the evident toxicity some hold against him for his 'previous associations', as was acknowledged by many at the time of his appointment, his honeymoon period was always going to be shorter than any other appointment, as are any inclinations to be tolerant and patient with a new manager.
I remain in the camp we need to hold our nerve and stick with him. But I also recognize at the end of the day, results ultimately determine a manager's longevity at the club.
Moshiri, the club, the team, the fans...we all need managerial stability. This continual rinse-wash-repeat of managers under the club owner has only returned a spoiled wardrobe as the mixed colours of different regime signings 'run into' each other.
Who is the leader in the group that will get to grips with ALL aspects within the club to genuinely move us forward?
Andrew Ellams
376
Posted 29/11/2021 at 15:17:11
In regards to bringing in the youngsters, what teams do that when they are on the slide? Not many because the damage done to the players confidence and development could be terminal.
Richard Keys, absolute rubbish. Moshiri and Usmanov aren't in it to win Premier Leagues and Champions Leagues. They are there to build a stadium and sell their shares at a profit. They're going nowhere until that stadium is built.
For Benitez, the cynic inside me says he was employed because Moshiri knew he'd be the one Everton fans turned on and the not the charlatans in the boardroom.
Barry Hesketh
377
Posted 29/11/2021 at 15:19:54
Sean @374
Apparently, Everton has scrapped plans to release a Christmas song based on the link below: only jesting but it is a good tune.
Mick O'Malley
378
Posted 29/11/2021 at 15:24:02
Fuck-all to do with bad decisions from refs, what's the excuse for all the other losses? Refs don't have an agenda against us – that is absolute nonsense.
Benitez is a shit manager with out-dated tactics, he is boring as fuck to listen to and his sides are even worse to watch. Do us a favour and do one, you boring odious kopite.
John Boon
379
Posted 29/11/2021 at 15:28:11
One of the benefits of ToffeeWeb is that it gives all Evertonians the opportunity to put forward their own, yes their "own", point of view. Whatever you may say and no matter how outlandish it may seem to other Evertonians, it is what you actually believe.
It is a healthy mind that is able to agree to disagree. What I am about to state can be seen as ridiculous but, after 24 hours of reflection, it is as honest as I can be:
(1) I don't think we were as bad as most have posted. If this was the absolute worst you have ever seen Everton play, then you must not have watched them for very long.
(2) Your frustration is completely understandable.
(3) Rondon is the scapegoat for everything that is wrong with "not winning".
(4) Benitez made the wrong sub at the wrong time. All managers have done such evil deeds.
(5) I am not a Benitez fan but it is a waste of time to replace him until he has had at least one opportunity to use a window in January.
(6) I don't think we were nearly as bad as the result indicates. There was plenty of effort, we were far better than Brentford and they got all the breaks. The penalty was beyond lucky, even if it actually was a penalty.
(7) Most TW responses are based on the fact that we are having a horrendous run and not on the actual game itself.
(8) If you are actually going to "give up" supporting Everton because they are playing so badly, then you are not really a "supporter". In my case, after 70 years of watching, I just don't have any other option, nor do I want one.
(9) I have read all posts and Mick O'Malley (324) and Bob Parrington (345) get my award for common sense. But everyone who wrote in is a frustrated Evertonian with an honest point of view.
(10) We will not be relegated.
(11) This last one is really causing me tension but I have to say it: We will beat Liverpool!!!
I do realize that there are a few "arseholes" who are going to find another team. I welcome your decision. You can support your new team until they lose then you will have to find a different team.
COYB. Once a Blue, Always a Blue.
.
Gary Smith
380
Posted 29/11/2021 at 15:47:31
Andrew - so we don't play the kids when playing bad, and we certainly shouldn't if we were on a streak, so we just stick with Rondon and make little huffing noises as we slide towards the trap door then?
Roger Helm
381
Posted 29/11/2021 at 15:53:51
Having calmed down a little, I am trying to see a longer view. Always on a bad run, it is difficult to see where the next win is coming from. And it will get worse before it gets better with the schedule we have.
At Christmas, we will be even lower, but the second half of the season should be better. With troops returning, a few journeymen signed cheaply to cover key positions, and an easier run of fixtures, we will end the season mid-table I think.
Still disappointing, but it is where the club is these days. The glory days are over and the way the game's finances are arranged, I can't see them returning.
Brent Stephens
382
Posted 29/11/2021 at 15:55:45
Gary:
"Andrew - so we don't play the kids when playing bad, and we certainly shouldn't if we were on a streak".
Why not play them (towards the end of games) if we're "on a streak"? A safer exposure for them to Premier League level competition. Safer for the team if we're on the way to winning the game. And it takes off the field players who might need protecting for various reasons (yellow card; slight injury; recently back from injury).
Alan J Thompson
383
Posted 29/11/2021 at 15:56:40
Andrew (#376);
Which teams bring in youngsters when they are on the slide? The ones that recognize their faults and problems and are prepared to try to change rather than continue repeating their mistakes.
Of course, that won't be necessary when our injuries are behind us... unless of course we find a previously unrealized or untried gem, but then there are only limited ways that may happen.
Phil Lewis
384
Posted 29/11/2021 at 15:59:49
I've never booed my team at the final whistle. I've effed and blinded with the best of them during a game but, when it's over it's done.
I understand the frustration of the travelling fans at Brentford who've paid hard earned cash, but at least the players went over at the end apologetically. You don't kick a man when he's down. I felt particularly sorry for Coleman who always gives 100%. It's not his fault if his aging legs aren't what they once were.
I cannot understand people on here who think we have some divine right to Premier League status. Recently, I've watched teams at the bottom closely. In truth, on current form, we're the worst of the lot. I'm not being a merchant of doom, or failing to support my team, I'm simply being a realist, especially given our upcoming fixture list.
Benitez needs to realise right now that current tactics and selections are simply not working. Before it is too late.
Martin Mason
385
Posted 29/11/2021 at 16:01:59
Julian @336. Like everybody else you "tolerate" it, whatever that means.
Andrew Ellams
386
Posted 29/11/2021 at 16:08:46
Alan J @383 and Gary @380,
I remember two clubs turning to the youngsters to turn their fortunes around. Villa three or four years ago and West Ham under Redknapp.
Both went down.
Jay Wood
[BRZ]
387
Posted 29/11/2021 at 16:11:37
As for the match itself, as per last week v Man City, I don't agree with the claims by some that there was no effort, no caring, no trying by the team.
I didn't see any one 'lacking effort' v Man City. We were a depleted team, further depleted in-game with the early loss of Gray, who were relentlessly worn down by a vastly superior team.
Yesterday was similar. The effort was there. The guile, the talent, the ability, to put a poor Brentford away only flickered.
Pickford was largely redundant. Effective in pretty much all he did. Some good distribution.
Coleman was Everton's standout player for me yesterday. Very good both defensively and on the ball. Tried to drive the team forward. Offered much more in the final quarter of the pitch than Digne on the other flank.
Digne, not great. Not one assist from the man this season, showing how poor his final delivery has been for some months now. I noted Gordon, rather than Digne, was also on corner-taking duties. Got too involved with the sly Spaniard, Canos, who might have seen a second yellow card with another referee.
Keane, very good in most that he did, but people focus on the one time that Toney got the run on him. I lost count of the number of times he not only won an aerial ball, but with deft headers laid it off perfectly to another player to put Everton on the front foot. Brought the ball out well from defence and played a variation of accurate passes through midfield and to the forwards.
Godfrey, gets mentioned in the same breath as Stones above when he is a completely different type of footballer. Stones is a genuine ball-playing centre-back. Godfrey is more an old style 'recovery' defender, relying heavily on his speed and strength. Did 'okay'.
Allan, only plays short, square 10-yard passes, according to one comment above. Nonsense. Another fine game by the Brazilian. Good protection of the defence. Good ball retention and a good number of progressive passes forward.
Doucouré, a solid if not spectacular return to the team. A little ring-rusty at times. Showing his power and good engine at others. Good to see him back.
Gordon, I can't fathom the absolutism some are given to, either about the manager or individual players. Anthony had some very good moments in the game which reinforce my own personal view that he is getting to grips with being a Premier League player. He has shown more awareness and responsibility in his defensive duties this season and has displayed good aggression at times in winning the ball back. The flip side is, he can still be too easily knocked off the ball at times. His effectiveness faded as the game progressed yesterday, but nowhere near as forlorn as some have claimed.
Townsend, possibly his poorest game since arriving at the club. I won't condemn him for the penalty (and sorry, but it was clearly a penalty). Shit like that happens. But he was careless in possession, his passing and his crossing. Rightly subbed out.
Rondon, possibly an unpopular view, but that was his best game for Everton yesterday. Yes, that may not be saying much, but he almost scored and should have had a penalty. For those continuing to say Benitez 'persists' in playing Rondon, he was only playing because of injuries. As soon as Richarlison returned, he was benched. He started yesterday because – guess what? – Calvert-Lewin is still injured, Richarlison suspended, and Gray not considered fully fit to play the entire game.
On our penalty shout, think back to the penalty Calvert-Lewin won away to Leeds this season. Ref didn't give it. Calvert-Lewin was adamant he was pulled back. VAR ref advises match ref to take a look. Pen given.
Yesterday was exactly the same scenario, only the shirt pulling was even more blatant. So how does Moss rule it was not 'a clear and obvious error' by the match ref?
It is very exasperating when there is such inconsistency in VAR and match referees' decision-making.
Iwobi. I always judge the team and players on a game-by-game basis, so I am never predisposed to think poorly of any player. But he was poor and ineffective yesterday.
Gray, showed what we missed. Some lovely deliveries. Rondon, Gordon, possibly Doucouré, need to be making runs to attack those sort of crosses. Calvert-Lewin and Richarlison most certainly would be.
Benitez, strange he didn't try something – anything! – to retrieve and even win the game by not using two subs available to him. He didn't even 'protect' Doucouré or Allan with the game vs 'them' coming on up Wednesday (one returning from long-term injury, the other reported as picking up a knock during the week).
The question on whether Dobbin or Simms could have been introduced is a tricky one. In mid-week, Dobbin totally dominated Brighton's U23s... for one half only. He was then anonymous for the rest of the game. Note: Brighton U-23s.
Similarly, Simms played his first 45 minutes of competitive football this season in the same game before being withdrawn at half-time. Far from fit then.
I get the calls 'Well, if they are on the bench for the first team, they are ready to enter the fray.' I also understand a manager's reticence in not exposing them to the pressures of the Premier League in the midst of a losing run.
Yep! We eventually need to see if they can cut it, but neither are in the same galaxy talent-wise as the teenage phenomena that was Wayne Rooney. Such is the arrogance of youth, they may just surprise us.
Steve Brown
388
Posted 29/11/2021 at 16:26:38
I understand about not over-exposing young players, particularly in a struggling side. But when you have 5 minutes of normal time left and you are behind, one of the 3 forwards on the bench has to join the fray.
Rondon was not within 5 yards of any ball going into the box by that stage. It would have least have given a very comfortable Brentford defence something else to think about.
Equally, no fans would have blamed Simms or Dobbin, even Tosun, if we had still lost the game. Even 24 hours after the game, when frustrations have lessened, it makes no sense whatsoever.
Danny O'Neill
389
Posted 29/11/2021 at 16:29:40
I appreciate and acknowledge the players for what they did at the end. It took balls as the Evertonians bayed them back to the dugout. Literally they told them to go away.
Jay (BRZ), thank you for your logical post. That was the closest Premier League ground I will make a trip to yesterday. It still took me 5 hours to make a 1-hour trip home. Sat amongst Brentford and then Chelsea fans reflecting. Not a pleasant place to be. And yes, I got told off for it by Mrs Danny. The dogs just looked at me with concern this morning.
John Boon. Thank you again for more sanity. Sadly I've seen far worse than this. I'm out of the country now until Palace away. I will be watching every match until then and then be present amongst the faithful at Selhurst Park next month.
I just want the team to show the same faith as me and all Evertonians. Ability gets you so far. Belief takes you further. I know I am a fool, but I'll never stop believing.
Gary Smith
390
Posted 29/11/2021 at 16:33:27
Andrew – we're going down with Rondon and Iwobi, so what's the difference?
Johan Elmgren
391
Posted 29/11/2021 at 16:40:12
Many of you fellow Evertonians are laying the blame on Brands, but what kind of influence has he really had yet? I was under the impression that he stands for a progressive, attacking type of football and is for molding youth and purchasing young players that can develop within the team.
So far, all he has been able to do is purchase players that each new incoming manager has wanted, not his own... at least that is my feeling regarding this. If you have a Director of Football, you should leave the directing of the football to him, not to a mishmash of people on the board. I would think it's the DoF's job to identify which style you want to play (together with the board) and then purchase and mold players to suit that type of play.
The latest managerial appointments have much differed in style and mindset, from Martinez to Koeman to Allardyce to Marco Silva to Ancelotti and now Benitez. And all have brought in their own-style players. It's a mish-mash of players chosen by a bunch of different managers, to suit each style.
Martinez - Boalsie, Schneiderlin, Calvert-Lewin, Lookman, Deulofeu
Koeman - Sigurdsson, Klaassen, Keane, Pickford
Allardyce - Tosun, Walcott
Marco Silva - Iwobi, Kean, Gomes, Gbamin, Delph, Richarlison, Mina, Digne
Ancelotti - James, Doucouré, Allan, Godfrey
Benitez - Gray, Rondon, Townsend
I'm listing those on the top of my head. I may have put some players wrong and forgotten some, but in the main that's a small picture...
First of all, Brands was appointed May 2018. So many players weren't even signed on his watch, and don't tell me for one second that the players signed after that were the players that Brands wanted to bring in... He's just a pawn in the managerial merry-go-round.
I would like him to actually get some responsibility in the club and see what he can do with a progressive, new-thinking manager like, say Graham Potter. You all see what Potter has done with Brighton, it would be exciting to see what he could do with us. I think a partnership of Brands and Potter could be a really good match.
In my opinion, the team actually isn't that bad, they're just poorly managed. Almost the full starting eleven consists of full international players. They wouldn't represent their countries if they sucked...
This team is much better playing on the front-foot, pressing and attacking, making runs, commiting players forward. We can't sit back and defend, we don't have those type of defenders. But the current manager only knows how to implement that type of play...

Ian Bennett
392
Posted 29/11/2021 at 16:48:59
I'll start by saying the last thing we need is another sacking.
The perpetual replacement of the manager is making it easy for the players to down tools. I don't want Rafa out, but things need to change and quick.
1. No subs yesterday was a joke.
2. Why on earth did he not get Simms and Dobbin on for the last 10-15 minutes? It was a no-lose situation when you see how ineffective Rondon and Iwobi were. The fans would've got behind them, and acknowledged we had a go. Sometimes, you just need to take a risk and see if kids can succeed.
3. Why did Delph not come on? We need quicker passing through the lines.
4. Why is one of the biggest creative left-backs in European football told to stay at home? We are literally giving up 10 plus assists by keeping him at home, from a team that creates nothing.
5. Coleman is done. I've loved Seamus, but continuing to play him is the saddest thing I've seen.
6. The whole recruitment department needs culling. We have overseen the worst recruitment in world football. Big fees, big wages and terrible footballers. Iwobi, Keane, Kean, Niasse etc etc etc need firing.
7. The youth set-up needs a complete clear-out too. Comfy FC needs to be Ruthless FC.
8. Clear the medical department. Clearly there is something wrong here too. We play the fewest games without cup or European action, yet pick up the most injuries and take forever to heal. Clearly there's a problem here.
The club is a complete joke. We need a true football leader to sort this club on the pitch and off it. Bye-bye Unsworth, Barrett-Baxendale et al.
Barry Hesketh
393
Posted 29/11/2021 at 16:49:10
Johan @ 391,
Admittedly, I'm not an expert on formations and tactics, but I see little difference between how our last few managers have set the team up.
Martinez was slightly different because his side was a bit too gung-ho and couldn't defend. The rest all seem to play one main striker with a couple of wide players to supply the goals and opportunities.
To be honest, we have become so much of a one-trick pony of a team that, even when we have the ball, it's become a chore watching them labour from one end of the pitch to the other.
And it's even worse around the penalty area as they mostly fail to produce anything noteworthy – such as, you know, a shot at goal or something.

Tony Abrahams
394
Posted 29/11/2021 at 16:57:01
I've just been reading that Jonathan Moss did the right thing in telling the ref to look at the Townsend incident again because he'd obviously missed it, but spotting the shirt pull on Rondon was something that the referee had to have seen himself during the game because they don't want to keep stopping the game to go to VAR, which is something Moss, will have been aware of sitting in the studio.
Unbelievable explanation that, and if I was Everton, I would definitely be asking for clarification on this, simply because of who it was sitting in the VAR studio.
Mick@378, it's clear you don't like Benitez, but I'm sure that, if we got a manager that you liked, you would also be calling Jonathan Moss a liability or even questioning his credibility because it does happen too much with this excuse for a referee.
Johan Elmgren
395
Posted 29/11/2021 at 16:59:10
Barry @ 393
It's not as much down to formation as much as it is to having the right mindset. Every formation (almost) can bring good attacking play if you have that mentality in the team.
The most important thing in a side that wants to attack and score goals is off-the-ball movement. To dare to commit players forward to make runs and create space, and then play one-touch football when it's possible.
This team is so static. There's hardly any movement up front when we have the ball. That all comes from the manager, it's him that sets up the team, giving instructions to players how to play.
I'm no expert either, but I love football, and I love Everton, and it's just the way that I want us to play. On the front foot, creating chances, players giving their all...
Barry Hesketh
396
Posted 29/11/2021 at 17:04:16
Johan @ 395,
I agree and having watched Brighton against Leeds this weekend, you could see the energy that Brighton put into the match. Unfortunately for them, they couldn't put their many chances away and in the end, when Brighton had run out of steam, Leeds could quite as easily have pinched it.
Johan Elmgren
397
Posted 29/11/2021 at 17:07:29
Exactly, Barry. And in the main, we do have better players than Brighton, so a not too advanced a guess is that Richarlison, Calvert-Lewin or Gray could have put some of those chances away, and quite comfortably won the game...
Bill Gall
398
Posted 29/11/2021 at 17:08:02
Johan #391
The funny thing about that list is that you could field practically the same players signed by different managers today if fit.
Pickford - Godfrey, Keane, Mina Digne - Doucoure, Allan Delph - Richarlison, Calvert-Lewin. Gray.
And have Gomes, Townsend, and Gbamin on the bench.
Johan Elmgren
399
Posted 29/11/2021 at 17:12:34
Bill #398,
Yes, and I don't really think it's a bad bunch of players. On the contrary, they've shown many times what they can do. Great wins last season against many top opponents, but I think they are being mismanaged at the moment, by a manager who only knows how to play one way, and not in a way that's suitable to the players...
Stephen Vincent
400
Posted 29/11/2021 at 17:15:25
At the end of the 2004-05 season, I went down to London with a friend and our wives. The girls went shopping and my friend and I went to see the Blues play Arsenal. We were 4th and we were confident of getting a point. As it turned out, we got stuffed 7-0 in one of Mr Moyes's more ignominious moments.
That evening, we all went to see Mama Mia in the West End. In the car the following day, on the drive home, the girls wanted to play the CD of the musical we had seen the night before. A song from that show has since become an anthem for us whenever EFC are awful and right now the words have never seemed more apt.
Don't know how to take it, don't know where to go
My resistance running low
And every day the hold is getting tighter, and it troubles me so
(You know that I'm nobody's fool)
I'm nobody's fool and yet it's clear to me
I don't have a strategy
It's just like taking candy from a baby
And I think I must be
Under attack, I'm being taken
About to crack, defences breakin'
Won't somebody please have a heart?
Come and rescue me now 'cause I'm fallin' apart

All together now!!!
Tony Abrahams
401
Posted 29/11/2021 at 17:19:07
Start of the season, we had Richarlison, Calvert-Lewin and Gray, all running forward.
I agree that it is a mindset, Johan, and once we lose a couple of our better players, the mindset of this group just shows a complete lack of belief, and a real lack of leadership.
I think Benitez is aware of this. I think it's why Ancelotti got in contact with Madrid, and I don't think we can change it without signing players, or having our full squad of players available. It's a conclusion that I have come to after reviewing what our last few managers managed to achieve with the majority of this squad.
Peter Neilson
402
Posted 29/11/2021 at 17:24:04
Stephen thanks for that. I'm playing The Stranglers – Something Better Change – on repeat.
Mick O'Malley
403
Posted 29/11/2021 at 17:26:36
I honestly can not believe that any referee has an agenda against us but, if some fans do, then that's up to them.
Go on the Echo comments page and see what the RS are saying about Benitez: they are loving it, that is one of many reasons he should not have got the job.
Richarlison has stunk this season, could it be the manager's tactics cos he looks absolutely pissed off with hardly seeing the ball.
John Boon (above) – thanks.
Martin Mason
404
Posted 29/11/2021 at 17:34:36
As fans, we tend to blame the players but that is wrong. Responsibility has to be taken by the board.
I put no blame on Benitez, he's just an incompetent and grossly over-rated coach. The people responsible are Moshiri, Brands and Kenwright – not Rondon and Iwobi, who are completely innocent.
Tony Abrahams
405
Posted 29/11/2021 at 17:37:46
I think that certain refs have an agenda, and honestly think it's obvious when Atkinson or Moss are around.
I honestly don't see much difference with the tactics of Benitez and Ancelotti, and actually thought Everton looked good going forward earlier in the season, just like Ancelotti's team had looked the season before, until injuries and suspensions set in.
Mick O'Malley
406
Posted 29/11/2021 at 17:46:36
Tony, I agree some refs need putting out to pasture, and we have had our fair share of stinkers in the past.
That was defo a penalty on Rondon yesterday, but what annoyed me the most was no-one really appealed a definite penalty!
Kim Vivian
407
Posted 29/11/2021 at 18:05:23
Ian @392, help me here. Who is the LB at point no. 4 to whom you refer?
Sean Kelly
408
Posted 29/11/2021 at 18:10:07
We can blame players, managers and members of the board for our demise. All have played their part.
Us supporters only want what is best for the club. We expect 100% from everyone – top to bottom. Some players are allowed the odd off-day; even the manager can have one. The frustration we are experiencing is seeing a lack of desire and effort in every game.
We need to get people into our playing, coaching and boardroom that are hungry for success. We need to stop this fucking gravy train for ex-players. This sentimentality shite that we love to see and hear has to stop now.
Paying obscene wages to clapped out or rubbish players has us in a bind. Rip the current script up and let's start again. Teary Bill is at the centre of our crises which, by the way, had been going on for 5 decades.
If ever the cull happens, this club will be unrecognisable... and for the good.
Rant over and heading to the air-raid shelter.
Brian Wilkinson
409
Posted 29/11/2021 at 18:19:20
Mick, it is because we are too nice, we accept all the flak, not getting decisions, an easy target for all the sports pundits, spoiling the transfer market when we bought Richarlison, the Niasse simulation.
Is it any wonder we barely spent a penny in the transfer window? God forbid if we spend a fiver over our FFP limit.
And that is the problem, we get attacked from all corners, simply because we are an easy target outside the big boys.
If Everton step out of line, we get punished to keep the other 13 teams in line, while those at the top can overspend, break rules, surround a ref and get a decision changed, have VAR on their side, keep the Top 4 and broadcasting and advertisers are rubbing their hands.
Everton and the other clubs do not have a cat in hell's chance, when the top teams are untouchable.
Think it is now a case of not even bothering appealing, such is the bias.
Danny O'Neill
410
Posted 29/11/2021 at 18:22:35
We need better players, Tony. And strength in depth, as I have been screaming out for over the past several years.
A thin squad with inadequate players beyond our first 12 to 14 has cost us, regardless of manager.
I will be at Palace away and will make one of the home games before the New Year. Meet up in town or around Goodison on the cards?
Brian Murray
411
Posted 29/11/2021 at 18:27:09
Let's face it. Baines only had to pick up the phone and teary arse will have him on board with the rest of the "We get Everton" men. Never hated anyone who has done so much damage to this club.
Mick O'Malley
412
Posted 29/11/2021 at 18:31:07
Brian, I agree that the Sky 6 defo get the favoured decisions, especially when at home. Salah only has to flop to the ground and he gets the penalty or free-kick. That's what we'll have to watch Wednesday with these red bastards. Klopp has already been moaning about the physicality of the derby matches.
Marc Hints
413
Posted 29/11/2021 at 18:37:16
Well, a lot of rumours floating around that Benitez has to win on Wednesday or is sacked and we are looking at Denmark's manager.
Derek Taylor
414
Posted 29/11/2021 at 18:39:47
"Don't sack Benitez" some say. "Just let him keep on doing whatever he's done up to now and then we can blame him for guiding Everton out of the Premier League."
Thank gawd Kenwright will be there to pick up the pieces and fill that lot full of joy.
You couldn't make it up, could you? But then you don't have to, it's happening in front of our eyes!
Colin Glassar
415
Posted 29/11/2021 at 18:41:19
Great, Marc, so the merry-go-round search for a miracle-working saviour goes on? Our club is a laughing stock and it's just going to get worse with these fools.
ps: I'm not a Benitez fan but enough is enough now.
Rob Hooton
416
Posted 29/11/2021 at 18:41:22
Jay, 387, a good post and very reasonable points raised (as you do often).
Now that a day of Monday work is over, I can reflect a bit better – the booze is out of the system for starters!
The game was worth a draw and no more, the manager should have tried something. We wait, with baited breath, for Wednesday…
Danny O'Neill
417
Posted 29/11/2021 at 18:41:36
The problem, Brian, is that they are from the "N-Everton" generation.
I have this argument with my brother all the time.
The debate that only former Evertonians have ever won anything holds true when you talk of previous winners.
Now we are employing a series of total underachievers.
Nothing but the best is good enough. No. That is not the case on the training pitches of Finch Farm.
Marc Hints
418
Posted 29/11/2021 at 18:46:44
Colin #415,
Yes, I agree, obviously it could just be rumours but, on the other hand, if we get hammered on Wednesday, then I can see him getting sacked.
My personal opinion, as I've said in previous posts, is that we seem to hire managers to paper over the cracks, Benitez included. The club should've sat down and realised they need to start from scratch and give themselves an identity a while ago.
That's why I think Christophe Gautier would've been perfect; what he did at Lille was remarkable. He is now doing the same at Nice and getting rave reviews.
Tom Harvey
419
Posted 29/11/2021 at 18:55:18
Rob Halligan @302
"Watching MotD, and that was a clear pull on Rondon's shirt, holding him back, so why didn't Jon Moss advise the referee to go and look at the pitchside monitor, and award what was a clear penalty?"
This is because, on seeing it the ref said to himself, "I didn't see that! let's move on!" and VAR said "No obvious error!"
The game is as corrupt as the Fifa and Uefa twats that run it.

Colin Glassar
420
Posted 29/11/2021 at 19:01:27
Agreed, Marc. This is all on Moshiri, and his sidekick. They are desperate for someone to come in and sort out the mess they've created.
Benitez seems to have accepted the gig because he still lives locally but he must've known there was no money for transfers, plus taking over a piss-poor, paper-thin squad.
So no-one comes out of this farce smelling of roses. This is building up to be the perfect storm.
Marc Hints
421
Posted 29/11/2021 at 19:06:15
It will be a very interesting few days, Colin, especially if we do lose and lose by a margin.
If that happens, let's hope then the board finally learns from its mistakes and decides to start from scratch and build the club back up, and this includes making decisions about board members.
Tony Abrahams
422
Posted 29/11/2021 at 19:16:54
I don't think Everton can afford to sack another manager, even if they wanted to, because the club appears to be either hampered by FFP, skint, or needs all their money for the new stadium at Bramley-Moore Dock.
That's true, Mick, nobody from our team really appealed for the penalty, unlike Calvert-Lewin at Leeds, which Jay W, reminded us about before.
We just keep papering over the cracks, cannot be dismissed Marc, and we all know that eventually, one of those cracks is just going to be too big to repair.
Kieran Kinsella
423
Posted 29/11/2021 at 19:19:43
Colin,
The sackings are not as exciting as they used to be when we had real plonkers like Mike Walker getting the chop.
I guess it's like public hangings. They seem cool at first if you are tired of highwaymen but, after a while, it gets kind of old. That's probably why the did away with them.
Maybe we should also change our approach to problems?
Marc Hints
424
Posted 29/11/2021 at 19:19:55
That's what's worrying, Tony.
Tony Abrahams
425
Posted 29/11/2021 at 19:32:19
Colin makes a very good point though, Marc, because how can you keep sacking managers without looking at yourself and those closest to yourself first?
Brian Harrison
426
Posted 29/11/2021 at 19:35:06
As the saying goes "a fool and his money are soon parted" – and that's exactly what's happened to Moshiri since he took over.
Now, although he knows absolutely nothing about football, you can sort of forgive his disastrous appointments to the manager's chair.
But being an accountant that looks after all of Usmanov's businesses, you would expect like all good accountants he would have been mindful of the money being spent compared to income and results. But he gave Koeman and Silva (along with the DOFs) a licence to sign whoever they want, regardless of cost.
It's like giving a kid £100 and taking them to a sweet shop and saying "Buy only what you need" – and what does the kid do? He blows the whole £100.
At some point, that had to come to an end with no progress on the playing side and had to rely on Usmanov to sponsor the training ground and also bid £30 million to be first in line for the new stadium naming rights.
So we are now left with one of the worst squads in the Premier League and a manager who is still stuck with a style of football that doesn't make watching Everton a pleasure.
Marc Hints
427
Posted 29/11/2021 at 19:35:30
Yes, I totally agree, Tony, you can't just keep sacking managers; the problems, players, staff etc are still there. The owner needs to get a grip at boardroom level and start making some very difficult decisions.
Ian Bennett
428
Posted 29/11/2021 at 19:42:55
Kim,
Digne, mate. He's been one of the most creative left-backs in Europe in recent years, but rarely gets forward these days under Rafa.
He was creative, his set-pieces were decent, and he had a decent throw into the box. Now he's off set-pieces, creates nothing, stays at home, and gives away cheap free-kicks.
Perhaps Rafa has no confidence in our centre-backs or our midfielders covering. But, with the loss of his contribution, plus James plus Sigurdsson, you can see why a moderate goal scoring side now creates virtually nothing – crap centre forward or not.
Joe McMahon
429
Posted 29/11/2021 at 19:48:50
Ian @428,
I feel that Digne has been awful for a long time now, well before the latest manager.
I really wanted to see more of Nkounkou, but there again like Moise Kean, Lookman and Vlasic, and yes King as well...
John Kavanagh
430
Posted 29/11/2021 at 19:56:05
After yesterday, I can be grateful to Rafa for one thing:- he provided us with a full 90 minutes to decide between Rondon and Iwobi on who is the worst ever Everton signing.
By the narrowest of margins, Iwobi must be declared the winner. Consistently shite over dozens of games, cannot mark, tackle, track back, shoot, head the ball or cross and outclasses an old contender, Schneiderlin, in cowardliness. Not exactly gifted with any speed either, except when trying to avoid the action.
I can't wait to see all these £30 million and £100k-a-week attributes on view again on Wednesday... On second thoughts, I'll probably give my sky-high blood pressure a night off and give it a miss if either of this pair start or are given a place on the bench.
ps: Every other Premier League manager would have ripped into fatty Jon Moss after the match big style, but our manager chose to just meekly accept it all, giving VAR a green light to continue shafting us for the rest of the season, starting Wednesday.
Paul Hewitt
431
Posted 29/11/2021 at 20:01:12
So we sack Benitez and get a new manager in. Will that cure all our problems? Will the players just suddenly turn into half-decent players?
The answer is No; the problem is not Benitez, it's the board that has allowed £500 million (let that sink in...) be totally wasted on a load of crap, lazy, cowardly players. This squad of players couldn't care less. It's Easy Street for them and they earn millions by not caring.
I'm afraid sacking the manager won't work. I think things are that bad now we may never recover.
John Kavanagh
432
Posted 29/11/2021 at 20:11:04
Paul H @431.
Whilst I fully agree that sacking the manager will not cure all our problems, it would at least get rid of one – Rondon.
I look at Allardyce and Rafa and the only difference is that one is a bit fatter and the other is Spanish.
Kim Vivian
433
Posted 29/11/2021 at 20:15:17
Ian - gotcha. Sorry, mate, I did wonder but the sarcasm went over my head. I thought we had someone in the background who I had not heard of!
I agree, Digne has been a total enigma recently. Generally way below the standard we have seen before. Is it simply a confidence thing (or lack of when it comes to cover), instructions or coaching?
Just hope he gets his mojo back soon but, if we can see Richarlison back on the left instead of Gordon, things might start looking up.
Gary Smith
434
Posted 29/11/2021 at 20:24:53
Rafa fans should be hired by Gilette "Rafaaa, he's the best that we can gettttt!".
The ambition is mind-boggling… a future filled with the likes of Rondon, Begovic and Townsend. Yay.
It's not an either/or situation: he is the latest horrendous mistake in a long line of them. The fact mistakes were made before does not stop him being a mistake.
My ask for tomorrow: as soon as the match is lost (likely about 15 or 20 mins in if he tries to do what he did at Man City), we all start singing "He's just a Fat Spanish Waiter". There is no coming back from that.
No more nice fans, get this pleb out now.
Dale Self
435
Posted 29/11/2021 at 20:35:27
Everyone knows where I'm at on this so I don't need to pile on. It's already a good pile. Nice posts Brian H and as always Jay W.
I fully register the observation of those revered Evertonians who are at the point of bailing on Rafa. Just consider that this may be exactly why Moshiri chose Rafa – he is an easy fall guy.
Now personally I think Moshiri has underestimated Rafa's organizational skills since dealing with Ashley and Newcastle. Additionally, you'll notice that Rafa got rather aggressive in calling some out on the mic early on. He knows Moshiri is afraid to get on mic and answer the tough questions live.
This could be a very interesting episode but don't just take it in at the entertainment or club rage level. Rafa probably did his homework and knows exactly how to play this; the other guy I'm not so sure about.
For what that's worth, that and about three dollars/pounds will still get you a decent coffee in town. Sincerely, your Retarded American (English) football friend.
Gary Smith
436
Posted 29/11/2021 at 20:41:02
Dale, it's this simple, at Newcastle he had the fan; at us, he never has and never will.
Mike Doyle
437
Posted 29/11/2021 at 20:41:04
Paul #431,
While Rafa Benitz is not helping himself with his Rondon & Iwobi decisions, I agree that he is not the (main) problem.
As the Esk has argued in his recent posts, it's difficult to blame "The Board" as we we don't really have one – we have a management committee who appear to judge themselves – and appear to think they are doing a cracking job.
So, by a process of elimination, the root of the problem seems to be the owner who oversees and approves the recruitment of these executives but doesn't appear to hold any of them to account.
Our owner seems prepared to hire and fire first-team managers at regular intervals while every other senior employee seems to have been given immunity from criticism. At least, that's how it looks from the outside.
I see that one group of supporters had a banner at the Brentford game. I hope there will be a few more on display on Wednesday – and that some of the Main Stand veterans will searching their lofts for any cushions left over from the 1970s.
Tony Abrahams
438
Posted 29/11/2021 at 20:43:41
Kenwright has probably patented that slogan, Gary, after his own self-proclamation, which actually drew him a lot of sympathy from many Evertonians.
Imagine singing that song against Liverpool? Imagine the joy it would give to those other self-proclaimers?
I'd sooner just get behind Everton because I'm an Evertonian and I think the only chance we stand on Wednesday is if every single Evertonian in the ground gets right behind our team.

Brian Wilkinson
439
Posted 29/11/2021 at 20:48:25
Mike @437,
Your comments about cushions in the Main Stand reminded me of John Lennon, those in the cheap seats clap your hands (those on the terracing stamp your feet) those of you in the rich seats, rattle your jewellery (launch your posh cushions).
Brian Wilkinson
440
Posted 29/11/2021 at 20:50:49
Z-Cars never fails to make the hairs on your neck stand up, but by god, I was envious of Brentford rattling out Hey Jude.
Brian Wilkinson
441
Posted 29/11/2021 at 20:52:05
Maybe we should rattle a version of the Beatles Get Back on, if it goes tits-up Wednesday.
Paul Smith
442
Posted 29/11/2021 at 20:58:39
Everything about Everton screams of Dads Army – including the awful Z-Cars. I would happily get rid. Donning the tin hat guys but I really can't stand it.
Stephen Vincent
443
Posted 29/11/2021 at 21:07:21
Our new song from the Beatles should definitely be 'Yesterday'.
Dale Self
444
Posted 29/11/2021 at 21:07:53
But Gary, Rafa has the balls. Moshiri's got pool shrinkage at best.
And if it is a full revolution and we change the song, it has to be something from Mott the Hoople or I'm really disappointed with you.
Joe McMahon
445
Posted 29/11/2021 at 21:09:06
Paul @442,
I'm with you, it just underlines the obsession with the past and Kenwright's misty eyed sixties (everyone to their own views, of course).
If up to me (and it's not), it would be some full throttle rock/punk. The riff by the Stooges, Wanna be your dog. Bill would just love that.
Gary Smith
446
Posted 29/11/2021 at 21:10:37
Tony, every Everton fan will get behind the team, me included…..until (if?) we start getting battered again, then enough is enough.
Don't conflate the FSW, one is our club, the other is an imposter topping up his pension.
Personally, I think the fans forcing him out removes the humiliation, because you know at 2- or 3-nil on Wednesday, those cnuts are going to be signing his name.
Matthew Williams
447
Posted 29/11/2021 at 21:14:29
I have just read online that we could bring Barkley on loan in January with a option to buy!?
Dale Self
448
Posted 29/11/2021 at 21:16:42
Another panic attack from Red Shite exposure. The club should sort it out without having the shite be the impetus for anything. If the fans force Rafa out, the super humiliation shit will hit the fans.
You are choosing a tail chase for the next manager with either reduced ability to keep us in the Premier League or terms that Moshiri will shrivel to accept. Translation = manager search hell.
Neil Copeland
449
Posted 29/11/2021 at 21:18:08
Weirdly and I really don't know why, I am actually looking forward to Wednesday. Normally I find derbies too tense to enjoy properly which makes the feelings this time even stranger.
Although I am always overly optimistic, I don't particularly think I am about this game. Maybe I have finally accepted the inevitable and don't care anymore (I find that very hard to believe though). Just got a very odd sense about it which I can't explain.
David Pearl
450
Posted 29/11/2021 at 21:18:22
Matthew, that's been rumoured a few weeks now. I wonder what wages he's on or expects. Rather him than Ramsey though. Putting aside past behaviour he could add something to our team with his range of passing.
Neil, l'm actually optimistic of our chances. Rondon and lwobi will be on the bench for a start with Richy and Gray in their places and l think maybe Delph for Gordon.
Dale Self
451
Posted 29/11/2021 at 21:18:30
Ok Joe, we could talk about that. I think I could roll for Iggy and Asheton.
Neil Copeland
452
Posted 29/11/2021 at 21:21:09
The Clash - Should I stay or should I go?
Pat Kelly
453
Posted 29/11/2021 at 21:23:42
Taking Barkley back would only confirm we were right to get shut of him. If we're the only club who wants him, what does that say about him. And us!
At this stage, it's not certain who will be in charge come January but Rafa needs a win soon and it's very hard to see where that's coming from this side of Christmas.
Julian Wait
454
Posted 29/11/2021 at 21:26:45
Helter Skelter, surely.

Will Mabon
455
Posted 29/11/2021 at 21:31:11
The team announcement on Wednesday is gonna be like a starting pistol.
Brian Murray
456
Posted 29/11/2021 at 21:31:32
No Rondon, no cry.
Tony Abrahams
457
Posted 29/11/2021 at 21:32:03
And one is an imposter topping up his pension, is how I've always viewed the Bill Kenwright era, unfortunately Gary.
Mike Gwyer
458
Posted 29/11/2021 at 21:33:12
Gary Smith #446.
Absolute hitting the nail on the head and really, a top, top comment.
Brian Wilkinson
459
Posted 29/11/2021 at 21:35:14
A bit of Lonnie Donegan for you all.
Kenwright is a muppet, he once stood on the pen
On his uncles crossbar, since the age of ten.
He bought himself a train set, and still has it on show.
A tiery eye, and a little sigh, but the bugger won't let go
Some clubs get mega superstars, every now and then.
But uncle bill would rather, sign 5 number tens.
He can't half tell a whopper, his yarns he's got the lot.
He don't care, he don't mind, cause he's got bets hot pot.
Anyone fancy adding a verse or two.
Vijay Nair
460
Posted 29/11/2021 at 21:47:16
Waits for Rafa to say (Insert Name Here) is not ready, and then seeing Rondon and Iwobi in the starting lineup again. It's like Groundhog Day over and over again.
Brian Murray
461
Posted 29/11/2021 at 21:48:52
Once the tears well up, there really is no lid.
Especially when the subject is The Cannonball Kid.
He says we are the leaders and always do it right.
Who told him that? A Little Miss Dynamite?
The curtain call is coming
He doesn't know it yet.
He was the back end of a horse.
It's time to see a vet.
Nice not knowing you, Bill.
Bill Gall
462
Posted 29/11/2021 at 21:51:08
If you want to sing a song at Benitez, then why not keep it scouser and sing The Beatles: Get Back Where You Belong?
Chris Hockenhull
463
Posted 29/11/2021 at 22:02:05
434…. Great foresight. Game isn't tomorrow
Mike Doyle
464
Posted 29/11/2021 at 22:04:27
Just when we thought it was all bad news. EitC win some award – for nothing to do with football of course.
I look forward to an email from Little Miss Dynamite confirming the news.
Brian Wilkinson
465
Posted 29/11/2021 at 22:07:41
Steve@443, I raise you with Don't Let Me Down.
Brent Stephens
466
Posted 29/11/2021 at 22:07:43
So well done, EitC. They do good work.
Brian Wilkinson
467
Posted 29/11/2021 at 22:11:39
Fool on the hill (Bill)
Brendan McLaughlin
468
Posted 29/11/2021 at 22:12:00
I'd go for one of The Beatles' lesser-known numbers "The Continuing Story of Bungalow Bill"... of course we'd sing "Bungling Bill"!
Brian Wilkinson
469
Posted 29/11/2021 at 22:13:13
Wow, good one, Brendan, doff my cap for that one.
Bobby Mallon
470
Posted 29/11/2021 at 22:14:38
If a team needed a game to get the fans and passion on the pitch going, it's a derby. This derby will be a proper fucking dirty game if he plays the young lads who know what it means to wear the blue and white of Everton against those twats.
Christy Ring
471
Posted 29/11/2021 at 22:19:35
Yesterday finished me with Benitez.
Gray came on and provided plenty of crosses, but no-one in the middle. Rondon, to be fair, after 70 minutes as a lone striker, hadn't anything left in the tank, but to leave him up-front on his own, with 3 strikers on the bench...
Okay, Simms and Dobbin are raw, but one of them or Tosun, with 15 minutes left and 1-0 down, what had he got to lose by trying to change things?
Instead, he looked at Iwobi (shocking yet again) and Gordon (totally ineffective) and made no other substitutions. Absolutely shocking, that told me everything about Benitez's tactics and game plan?
We can blame injuries, the board, Brands etc, but 1-0 down and Iwobi and Gordon passengers – that was enough for me.
Brent Stephens
472
Posted 29/11/2021 at 22:24:35
Brendan #468 - cracker!
Tony Everan
473
Posted 29/11/2021 at 22:30:28
🎶 "Here Comes To-sun"
Neil Copeland
474
Posted 29/11/2021 at 22:35:03
Get down, deeper and down...
Frank Thomas
475
Posted 29/11/2021 at 22:36:57
I did not originally want Rafa but I think he, the players, the fans and the club have a lot to blame on Ancelotti's departure. Both Ancelotti and David Moyes knew they were going and, in both cases, they knew months before they handed in their notice. Both greedily wanted the extra monies from our club; neither did the honourable and right thing.
Rafa was appointed just after Tierry Small and Josh King left the club. Does anybody doubt he would have kept both players and probably not signed Rondon if he had been given the job earlier?
King is now a good player; when he left us, he was good; when he joined us, he was as fit and talented as Rondon is now.
I do not like LFC as a club – they will bend any principle they have to succeed and earn megabucks, eg, start a breakaway league then back out as soon as they realise the backlash from the general UK fan base.
However, we as Blues have to acknowledge they have had a very good record in picking very talented managers. Rodgers and Rafa have excellent track records and now even Gerxxxx (sorry can't say the cheating gits name) has won things.
Not one of the managers that LFC have had created instant success. I do know that all of the managers of the LFC teams installed several common characteristics into their players.
1. They don't give up and often score in the last seconds. That (for the younger supporters) used to be one of our traits.
2. None of the players are afraid to shoot from any position on the pitch. We were like that for the first few games of this season. We had far more shots on target per game than most of Ancelotti's teams.
3. They try and move the play forward, not backwards as many of our teams under our past managers have done. Once again, even against Brentford we were moving forward.
It will take Rafa time to change us. In just over 6 months time, he will be able to change the team radically and a lot of players will have finished their contracts, freeing up a lot of salaries to recruit better players similar to Diaz.
Changing managers often does not guarantee success – ask Man Utd, who I am sure have spent a lot more than £500M to get regular Champions League games.
Remember which Man Utd manager was at the point of being sacked before becoming the most successful manager in their history.
Brian Murray
476
Posted 29/11/2021 at 22:37:17
If it goes wrong again, get me the revolver.
David Pearl
477
Posted 29/11/2021 at 22:45:43
Benitez could sing to Moshiri "you never gave me your money" – fact!
But then l gave you some worn-out faces.
Soren Moyer
478
Posted 29/11/2021 at 22:49:33
I'm not a Benitez fan but it's crystal clear by now that the problem lies elsewhere and that is the whole setup of the club. While Kenwright, Brands, Barrett-Baxendale and other lower-ranking leeches are at the club, we ain't going nowhere but South.
Barry Robson
479
Posted 29/11/2021 at 22:52:36
Fellow Evertonians. If you are shitting yourself even thinking about Wednesday. Please take a fucking minute to spare a thought for our poor players. Who are shitting themselves far more than you are. There in lies the problem.
David Pearl
480
Posted 29/11/2021 at 22:53:10
Soren, the problem has always been recruitment. We need to be buying players that come in and make a difference. Not Cuco Martina, Kean, lwobi...
Anyway 3 points Wednesday and we start looking up again.
Pete Clarke
482
Posted 29/11/2021 at 22:57:23
The useless owner we have may actually succumb to the pressure we put on him and sack Benitez. However, his record of managerial appointments is riddled with panic and how can we trust him to get the next one right?
Benitez has to go for me and not because I'm blaming him for the wrongs of the club but more that it's just wrong in my eyes as a blue that he's at the club and in a similar sense as it was with Allardyce.
If you look at the last 5 managers we've had, I would say only Martinez and Silva actually cared about what they were doing for the club and that's because they were building their careers and Everton was a big step for them. The others were dinosaurs who are there for the big bucks but couldn't give a shit about the club.
I'm not sure who's next but it has to be somebody with ambition to win trophies and with a good football brain. Potter may be the type but please no more mercenaries.
The bigger picture is that the club needs a clean-out from the bottom upwards and, if it doesn't start now whilst we're in this turmoil, then it will be because we as fans have not put enough pressure on these idiots who own the club.
Let's give it to them on all fronts tomorrow win, lose or draw. Try the Animals song with a twist in it. ' You Gotta Get Out of this Place'. – Aimed at Kenwright, of course.
Dale Self
483
Posted 29/11/2021 at 23:00:00
That would be 'That's When I Reach For My Revolver' by Mission of Burma, Brian. Roger Miller (the non-country dude) was a fantastic songwriter.
Brian Murray
484
Posted 29/11/2021 at 23:06:02
Dale.
Well, I was sticking to the Beatles theme (Revolver) but your one is probably as good.
Kieran Kinsella
485
Posted 29/11/2021 at 23:08:39
Gary Smith
If you had a wife and she died, and you got remarried and she died, then you remarried and she died, then you remarried and cause of your ages your new wife had been around the block and while you were out you ran into her ex-boyfriend and he said "lovely bunch of coconuts sweetheart" to her. Would you divorce her? Because that's a perfect analogy for Rafa.
Andy Crooks
486
Posted 29/11/2021 at 23:11:10
Kieran, whatever that means, I like it.
Graham Mockford
487
Posted 29/11/2021 at 23:11:20
I'm voting for Iwobi in Everton's Goal of the Month for November.
Brian Murray
488
Posted 29/11/2021 at 23:12:09
Kieran. Thanks a bunch... now, let's just beat the twats.
Dale Self
489
Posted 29/11/2021 at 23:12:51
Actually, Brian, I just realized you penned 'No Rondon, no cry' which is probably the most clever take on here.
Brian Wilkinson
490
Posted 29/11/2021 at 23:16:13
How about da do Ron Rondon?
Brian Murray
491
Posted 29/11/2021 at 23:17:21
Wish he would do one.
Tom Harvey
492
Posted 29/11/2021 at 23:43:05
Tony Abrahams @ 438,
If we can get to the 20- or 30-minute mark without conceding and have shown some fight, I believe the Goodison Park faithful will get behind them. If they concede early, it could be a very dark night in the club's history.
However, the Goodison Park crowd will probably be quite reserved early on (keeping their powder dry is the military expression I'm looking for).
Brian Murray
493
Posted 30/11/2021 at 00:08:36
The odds are stacked against us but my older brother always reminds me of the Anfield derby in 1964. We had half a team missing but ran amok, four-nil with Harvey running the show. He says it was comical when the third went in – it was like a fire drill on the kop except for a few delirious pockets of blues. They are not unbeatable by any means.
Jerome Shields
494
Posted 30/11/2021 at 00:15:34
Tony #364
I have been in this type of situation myself, where good practice seems to go out the window and is secondary to the aim of getting rid of someone. Ancelotti was subject to the same treatment at the end of last season, which had him jump at the Real offer, probably thinking it wasn't worth the hassle of staying. He also became aware of budget constraints ahead, which probably didn't add up to initial promises. The expenditure on new staff, new appointments / promotions and an increase of 80% funding at Finch Farm did not add up in 20/21 in contrast.
Benitez was brought in against a background of resistance and is very much a Moshiri alone appointment. Six months into his appointment, Moshiri probably will be thinkng in terms of contingencies to help him, though others who never supported the appointment are not helping Benitez and will be working on getting him gone. He is a threat to them.
In the long discussions during Benitez's appointment interview, a review of current football operations would have been high on the agenda. Benitez has conducted that review and has begun to act with the full backing of Moshiri. That review will have assessed the strengths and weaknesses of the Squad, Brands will be told that funds are available for Benitez in the January transfer window to strengthen the squad and Brands will have the problem of getting rid of what is not wanted.
The current performance of the team will heighten the necessity of this. Benitez did not blame the players after the Brentford game. He does not have to.
I do expect a different Everton to turn up against Liverpool. Actually, Brentford did a typical lower-table job on Everton, altering their style of play accordingly, as a Brentford fan who highlighted this on a ToffeeWeb thread. Everton against Liverpool won't be like the side that played Man City. They actually hate Liverpool more than they hate Benitez.
If Benitez can get any points between now and the New Year, he will have rode out the resistance. What's more, his men in the staff will have worked themselves in more. I do think that some recoveries are being stalled and even think that Richarlison is glad not to be playing. But these players have to play soon because, if Benitez survives to the New Year, the whole scenario will change for them.
Benitez is not the type to give up and he wants to stay in Liverpool. His formidability will shine true and he will continue to push ahead in the New Year with changes, having appeared to survive.
The difference between Benitez and other Everton Managers is that he has started the job at Everton to change the competitive attitude early in the season. The threat of relegation in November is a false threat with three-quarters of the season still to go.
In the final quarter of this season, we will have a different Everton than last season, with Benitez more in control than any previous manager. It is better for him to be the outsider who is going to change things. Because change at Everton is obviously necessary. The dogs in the street know that.
There is no way that Everton are going to be in a relegation battle at the end of the season, after coming through this period. Benitez will hold his nerve.
Soren Moyer
495
Posted 30/11/2021 at 00:43:25
David (480),
I completely agree with you on that but remember one of those responsible for bringing in bang average players such as Iwobi, is now a member of the board too! And may I ask why Kenwright won't let go!? Is he a chairman for life!!!?
Minik Hansen
496
Posted 30/11/2021 at 02:17:13
Everybody knows with the making of the current squad and the FFP, any manager would struggle. If Duncan was in charge since the summer, he would've struggled; if we'd kept Ancelotti, yes, he would struggle too. Who in their right mind can blame Rafa up to this point?
These are emotional and frustrating times, full of let-downs, and it would be a step back all over again if we appoint a new manager; money would be spent that is needed somewhere else in this FFP mess!
Support from the fans is a massive need! To lift the team up and into January, where hopefully there is a miracle happening and we get the right players!
Didn't we already see good additions this summer with Gray and Townsend? When all are fit, we're a team to be reckoned with! With more means, Rafa can finally have an influence of ingoings and outgoings from the team when it's time to do so.
But right now, inspiration from the fans is needed. The players will come with the right answer, you've seen it before. Now is this time. Let's get behind the team. Come On You Blues!
Steve Brown
497
Posted 30/11/2021 at 04:01:11
Just kick Van Dijk in the first 5 minutes. They'll over-react like the pantomine dames they are. That will fire the crowd up, then do to them what Brentford did to us.
Phil Lewis
498
Posted 30/11/2021 at 06:00:20
My team for the derby. 5-1-3-1 formation:
Pickford.
Coleman. Keane. Branthwaite. Godfrey. Digne
Allan.
Gray Doucouré. Delph.

Richarlison
Of the players available, I believe this to be our strongest selection and formation, to have any chance of success against Liverpool.
Duncan McDine
499
Posted 30/11/2021 at 06:07:29
And in other news... Messi wins the Ballon D'or for a 7th time. Iwobi snubbed yet again.
Gary Smith
500
Posted 30/11/2021 at 07:13:01
For the derby, I'd like to see a proper 4-3-3 to counter theirs:
Pickford
Coleman Godfrey Keane Digne
Doucouré Allan Delph
Dobbin Richarlison Gray
Make Delph's primary job to cover Salah, allowing Digne to get forward and join Gray in making Arnold too scared to get up. Doucouré (assuming he's fit enough) bombs forward at pace with front three on counter and trying to get in behind the big Dutch donkey.
Tony Abrahams
501
Posted 30/11/2021 at 08:17:37
Delph covering Salah, doesn't even sound good when I'm trying to be positive, especially if Digne is struggling to get back.
I think Delph has done okay since he came back into the fold, but watching him play against City, it was clear that his legs have gone? Unless it's true what Benitez said about him, that he'd been pushing himself hard everyday.
If this is the case, then it's possible that he'd left to much on the training ground? Which I hope was the case because he's one of the few composed footballers in our squad.
Mike Hayes
502
Posted 30/11/2021 at 08:32:08
Minik Hansen,
I think you've got mixed up there. Fans get behind the team to lift them up – how about they show some fight on the pitch to get the fans behind them?
Works both ways and, given they've been shit for a few seasons, there's nothing the fans can do that the managers haven't tried.
Martin Mason
503
Posted 30/11/2021 at 08:32:33
The VAR decision was that Doucouré's shirt pulling incident was simulation.
Barry Hesketh
504
Posted 30/11/2021 at 08:36:03
Jerome @494
13 games played is closer to a third of the season rather than a quarter, but if Benitez is still here at the end of January, it would at least signal that Everton has added a few points to our current tally.

Derek Knox
505
Posted 30/11/2021 at 08:48:07
Duncan @ 499, Iwobi and Rondon were actually invited along, but haven't managed to get there yet ! :-)
Brian Murray
506
Posted 30/11/2021 at 08:57:29
Steve @497.
In the Goodison derby, Van Dijk was given strict instructions by Klopp (unless he took it upon himself) to nullify our biggest danger to them at the time (James Rodriguez).
We wouldn't dream of doing that to their dangerous players. Far too nice guys like Baines, Jagielka, and now these present gobshites. It's not the Everton Way. Try telling that to Alan Ball, Peter Reid etc...
Mike Doyle
507
Posted 30/11/2021 at 09:19:16
Gary 500, expect a 5-4-1 or 4-5-1 formation. We'll have 2 wide players deployed to try and stop Arnold and Robertson from getting forward (as much).
Conor McCourt
508
Posted 30/11/2021 at 10:00:14
I think some of our fans are living in cloud cuckoo land. Let's deal with some of the nonsense written here. Minik argues no fan in their right mind can blame Benitez. Really?
A guy who brought Rondon to the club, continually plays him when he is total shit.
A guy who has turned us into a disorganised mess with the same turgid football as his predecessor only this guy is far worse defensively (with many of the same defenders and midfielders).
A guy who has no visible plan. Ancelotti only had a Plan A but I'm not sure Benitez has even that. I can't work out how or if even he has tried to win the last two games specifically.
A guy who has only improved one player, Doucouré (and that was because he was misused previously), during his honeymoon and made many many others worse.
A guy who doesn't reward good form. Take Delph; thrown in by necessity, plays two top matches out of three, then dropped. His preferred option, Allan, stinks the place out week after week and offers nothing to help break down Brentford with cowardly side passing whereas Delph had continually been playing forward in his cameos.
Anyone thinking we lost that game because of injuries with Dominic and Richarlison being out is deluded because we hardly created a chance against one of the worst Premier League teams I've ever seen. We could have played to Christmas and not scored.
These ridiculous arguments after every game about the quality of the squad, that we can't keep changing managers, that the club is not geared for success (Kenwright, Brands, Moshiri) is all pie-in-the-sky nonsense irrelevant to the current predicament.
We employed a manager who should never have been employed based on 20-odd years of gross mismanagement. He took Napoli to 5th (worst in 12 years), Chelsea to 3rd, Real Madrid to 3rd, and a recent title-winning squad in China to 12th! Even at Newcastle, his two seasons' points tallies were exactly the same as Steve Bruce. He is doing the same with Everton, making the sum of the parts much worse.
Some are making the point that no manager has been successful because there is not a winning culture at the club. Sorry but, thanks to Benitez, we can't have these discussions about success, we have to first get back to mediocrity as we have been well and truly reduced to also-rans among the poorest in the Premier League.
I remember watching us in the bad days under Silva. We couldn't buy a win and were in total free-fall; however, we played Leicester and were absolutely superb for 80 minutes then folded.
We then played the neighbours and they were on fire, yet we caused them more problems than any other team I had seen. We still looked a good team despite the table telling us differently due to our penchant for self-explosion and clutching a defeat from the jaws of victory.
This is totally different. That was the first time in all my years watching Everton where I really thought I was watching a Championship game. We can't pass, we can't run, we have no shape, no guile, no cohesion. Our game plan seems to be sit back, get the ball to Townsend, whip it in and hope Rondon scores.
This manager has not been dealt the greatest of hands in terms of finances and recruitment, but by God he is fucking useless.
Paul Hughes
509
Posted 30/11/2021 at 10:54:51
In today's Times, I see that Tony Cascarino in his 'end of November status report' has forecast that Everton will be relegated this season. How has it come to this?
Derek Knox
510
Posted 30/11/2021 at 11:49:12
Paul H, I think Tony Cascarino has been on the Cascara, and hopefully you can file this under 'Full of Shit'. Only a couple of rumours flying round and already the Vultures and Sharks are anticipating a Feeding Frenzy at poor Old Everton's expense.
Kenwright Out!
Jerome Shields
511
Posted 30/11/2021 at 12:15:22
Barry #504,
You mentioned it would be easy to get rid of the perpetrators that I am talking about. But who are they?
As far as the Internal Management is concerned, they are changing structure and appointing people right up to October. They are not going anywhere.
The actual people that are looking after the players are looking on as Benitez's appointments are bedding in. It's more of a collective attitude with certain leaders coming to prominence as they try to exploit Benitez's weaknesses or the achilles of all managers, the threat of relegation.
There is nothing open about it and they have been doing it for seasons. Even against the Almighty Ancelotti. The arrogance is excepetional.
Posters ask for evidence, it is right before their eyes in the most of the recent Everton performances.
Of course you can blame the Board, Finch Farm, individual players, the manager, the referee. . , all as waste of time and deflections from the source and may help exasberate the problem. But what is the underlying problem? It is the attitude and how it is subtly worked throughout the club against anyone who challenges them.
The team that played Brentford was so below par in so many areas, you would have thought they had not trained or been coached. But, even with that, they had possession rates of 62 to 70%, showing the underlying capability. Benitez must feel on the training ground he is talking to himself recently.
The only way to counter this is to gradually initiate change, increase accountability, exposing the weaknesses and those not producing. This will result in a shift of power and change the culture to one where the present attitude is not acceptable.
At Everton, managers just don't lose the dressing room, they lose the club. Benitez is doing the right thing in putting it up to them early. He must have the backing of Moshiri.
Phil Smith
512
Posted 30/11/2021 at 12:34:37
Conor (508). Think he rested Delph for tomorrow. Rondon and Iwobi will lose their places for Delph and Richie.
I also can't blame Benitez tactically, but with subsitutions… That's a different story. We haven't had a coach with the balls to change it up early since Martinez. Maybe Big Dunc also. Who can forget him yanking off Kean. Need a more positive, pregressive coach who'll get the time to build.
Something defo. stinks at our club.
Jay Wood
[BRZ]
513
Posted 30/11/2021 at 12:52:39
Jerome, this:
'Posters ask for evidence, it is right before their eyes in the most of the recent Everton performances.'
Plus numerous similar claims by you across multiple threads, since forever.
You are confusing two very simple words which are not synonomous at all: evidence v speculation.
You speculate a great deal about all things Everton and, in my eyes, frequently arrive at fantastical conclusions which, to your eyes, constitute Irrefutable evidence. They don't.
You like to write with the authority of one with 'insider knowledge' on Everton, when by your own admission you don't have that level of access.
Speculate all you wish Jerome. But don't think for one minute your 'evidence' is conclusive and undeniable. It is often anything but the case.
Tony Abrahams
514
Posted 30/11/2021 at 13:47:39
Brian@506, and some people are taken in by Klopp, saying he finds the game too physical.
Delph is a very interesting player, who I think has improved under Benitez, Conor, simply because it's the first manager he seems to be having a go for?
It could be because he's in the last year of his contract, but he hasn't really seemed to care whilst playing for Everton, and yet suddenly we have a manager saying, they have had to tell him to slow down during training.
Derek Taylor
515
Posted 30/11/2021 at 13:47:55
Question: How many times have we reached crisis level on a thread (500 posts) since Moshiri took control?
Answer: No idea... but willing to bet more times in 5 years than in the entire length of The Days of Moyes.
Anybody counting?
Peter Neilson
516
Posted 30/11/2021 at 14:14:55
It was only in October that Cascarino wrote that even with injuries we had a chance of a top 4 place. He has no great insight. Like all columnists never held to account just churns his column word count out.
Brian Wilkinson
517
Posted 30/11/2021 at 15:09:13
Last one on The Beatles, well John Lennon: Gimme Some Truth.
I declare whoever came up with Continuing Story of Bungalow Bill the winner.
Andrew Ellams
518
Posted 30/11/2021 at 15:24:13
There seems to be a rumour out there today that Kaspar Hjulmand is being sounded out as a possible replacement for Benitez.
Don't see it but at least he knows how to get a performance out of his players.
Eddie Dunn
519
Posted 30/11/2021 at 15:34:56
Tony @514 -could it be simply that the guy is feeling properly fit again?
Tony Abrahams
520
Posted 30/11/2021 at 20:37:40
Definitely Eddie, but I always look for actions rather than words out of a footballer, and this is what I was referring to with regards Delph.
Christy Ring
521
Posted 30/11/2021 at 20:39:03
Conor# 508 Always like your posts and agree with alot of your article, but sorry Delph is not the Messiah, cameo against Spurs but shite against City, not bad in two and a half years.
Laurie Hartley
522
Posted 30/11/2021 at 21:16:21
Time to put the recent run of poor performances behind us - we face the Klingons tonight. I am quite sure that there are many in the media rubbing their hands together at the thought of our demise. Let's not buy into their narrative.
I watched the Klingons V Southampton - they are no great shakes and can be got at at the back. The scoreline flattered them. It is not that long ago that we gave United a real game at Old Trafford. So much so that I thought we were a real chance for Europe this season.
We can put a half decent team out - I am sure after the away supporters venting their feelings at Brentford we will get a reaction.
I am not normally a fan of three at the back but it might suit us in this game.
Pickford
Godfrey, Keane, Branthwaite
Coleman, Doucoure, Allan, Townsend, Digne
Gray,
Richarlison
Come on you Blues!!!
Dale Self
523
Posted 30/11/2021 at 21:37:06
Connor 508, all I asked was what is the plan for getting rid of Rafa. Saying the football is atrocious and therefore the manager has to go is not a complete treatment of the problem. The problem isn't simply the bad football. It is simultaneously solving the finances and squad concerns that surround that move. Also the payout is not negligible so it requires a bit more than just stating he should go. If you could lay out the strategy of what you intended to do next you may get some interest, many are disgusted with the football. The problem for your argument is that some think that is an inherited problem that will still be there for whomever you may suggest for his replacement.
Dave Abrahams
524
Posted 30/11/2021 at 21:58:04
I watched some of the Newcastle v Norwich game tonight and the attitude of both teams contained huge amounts of fear, the same fear I saw in Everton's approach to the game at Brentford on Sunday, not one player was prepared to get hold of the ball and really press forward with it, they hardly even threatened to play this way, too frightened of making a mistake, too quick to pass the ball and the buck to another player. Benitez said recently lack of confidence was one of the reasons for the lack of results lately, yet only Gordon is recent newcomer to the premier league.
I hope they leave that fear in the dressing room tomorrow night and have a bleedin' good go at trying to win the game.
Tony Abrahams
525
Posted 30/11/2021 at 22:10:12
They have surely got to understand that being scared of making a mistake, has got to be the lesser of the two evils tomorrow night Dave.
Dave Abrahams
526
Posted 30/11/2021 at 22:19:36
Tony (525), No Tony they have got get that fear right out of their heads and go forward with the ball as often as they can, as well as urging each on and running into and making spaces for those passes, in other words do the things they haven't been doing for the last eight weeks, although they were not too bad in the international breaks!!!
Tony Abrahams
527
Posted 30/11/2021 at 22:52:46
You sound like you're up for it already Dave, even if I think you are already asking to much from certain players!
Neil Copeland
528
Posted 30/11/2021 at 23:15:57
Derek #505, Rondon stopped for a rest but fell asleep and missed the whole thing. Iwobi was last seen running in the wrong direction.
---
Add Your Comments
In order to post a comment, you need to be logged in as a registered user of the site.
Or Sign up as a ToffeeWeb Member — it's free, takes just a few minutes and will allow you to post your comments on articles and Talking Points submissions across the site.
---
© ToffeeWeb