Report
Everton cannot cope with aggressive Newcastle pressing game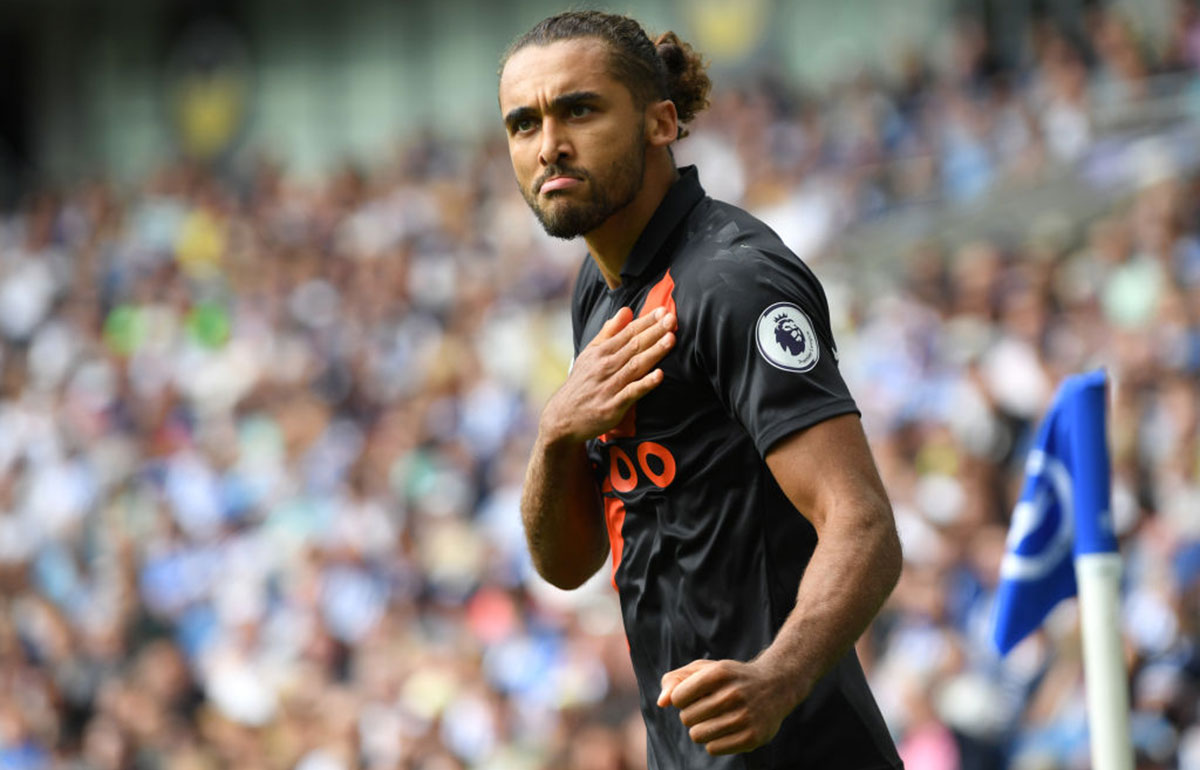 Dominic Calvert-Lewin is back in the squad after resuming training following a minor knee issue that kept him out of Saturday's cup tie against Brentford

Everton took the lead at Newcastle United but the home side were back in it immediately and denied Everton any time and space on the ball, destroying any lingering confidence from the weekend win over Brentford.

Frank Lampard stays faithful to the team that finished the big win over Brentford. New signings Donny van de Beek, Dele Alli, Anwar El Ghazi and Nathan Patterson are all on the bench, along with Dominic Calvert-Lewin, Jarrad Branthwaite, Alex Iwobi, and Jonjoe Kenny.

Mykolenko returned an inconclusive Covid-19 test and misses the match. Ben Godfrey joins Doucouré, Delph and Davies on the injury list. Gbamin, Tosun and Rondon are left out of the squad.

Everton got things going and tried to retain n possession but eventually gifted the ball to Saint-Maximim. A terrible pass from Mina then allowed Shelvey to run and shoot over. Pickford getting the usual barracking. But the Blues found it hard to get the ball out of their half with repeated midfield giveaways.

In the aggressive Toon press, Allan lost out to Joelinton but was given a free-kick that finally saw Everton play briefly in the Newcastle area. But a really competitive game was developing, with little space and the need for accuracy in passing. Coleman played a great ball across to Townsend running in, but he messed up what could have been a decent chancbe on goal.

Townsend last possession and Holgate rashly tried to recover but ended up clattering Fraser and getting an early yellow card. Trippier swung in the free-kick but it came through to Pickford, as Targett was the next to need attention, fouled by Gray.

Everton calmed things down with a decent spell of midfield possession, leading to a Townsend shot that was headed behind for the first corner, Gray picking out Mina, who got underneath it.

Gordon superbly stole the ball and tried to get things moving forward but Gray was suffering and Dele Alli, shorn of his red dreads, was called up to replace him.

Article continues below video content

A free-kick saw the big men advance but Holgate could not do much with it and the ball was recycled into midfield for more highly contested possession. Coleman got in a great run forward but could not pick out a blue shirt with his cross. Mina tacked Saint-Maximim off the ball and was lucky not to be booked.

Gordon did very well again to playing Alli but Richarlison was well offside when he backheeled the ball past Dubravka. Mina went down as Newcastle attacked but it was repelled by some excellent work from Gordon, who was only felled by a disgusting tackle Made in Anfield (TM), for Jonjoe Shelvey, easily worth a red card.

Mina finally hobbled off, replaced by Branthwaite. From an excellent Gordon free-kick, Holgate shot goalwards but it was cleared back off the line then bundled in off Lascelles. Everton in the lead at St James's Park

But it didn't last long. Newcastle pressed from the off and forced Branthwaite to intercede at the expense of a corner that was powered in far too easily by Lascelles, off the bar and hitting Holgate a yard out for another own goal to level things. Game on!

The pendulum was now swinging back to the home side, Trippier swinging in a really dangerous corner, and the second ball was headed softly by Wood straight to Pickford. Everton were rocking a little and desperately needed to settle things back down before the break but another Newcastle attack saw the Everton defence having kittens, Branthwaite in the right place again but Trippier with another corner, that thankfully came to nothing.

The half ended with a desperate sequence of Everton defending as Saint-Maximim danced his way in from the right and then set up Joelinton, who thankfully fell over the ball! The whistle finally blew on a very closely contested first half with neither side willing to accept the title of 'relegation candidates'.

Gomes did one of his daft 'tackles' for a yellow card right after the restart, and the free-kick, fortunately, was somehow cleared. Everton broke on good work by Coleman down the right releasing Richarlison who was scythed down unceremoniously by Schar. Surely more than a yellow card?

A fabulous ball from Coleman picked out Dele Alli but the ball didn't fall for him and the chance was gone. At the other end, Saint-Maximim was up to his tricks again and Gomes had to bring him down. Branthwaite again got his head crucially on the ball at the expense of a right hook from Pickford. Thankfully he's a big tough Cumbrian.

But again, Saint-Maximi was released after a poor ball from Alli and he was driven to the byeline but was able to pull out a deft cross to Fraser that he buried through a number of ball-watching Everton defenders.

Richarlsion won a free-kick 20 yards out that was terrible, trying to go below the non-jumping wall, Brantwaite firing down the throat of Dubrovka. Donny van de Beek replaced Gomes but it was now all Newcastle, with the Everton players making a lot more crucial mistakes, Alli giving up a free-kick wide right, and Saint-Maximim putting in a wicked ball that Wood failed to attack.

Poor clearances by Pickford then Branthwaite gave up another corner for Trippier but this one was harmless. Allan was lucky not to be booked, giving up another free-kick, and forcing Coleman to give up another corner. It was all Newcastle now, with Everton struggling for any kind of shape or continuity

Alli and Van de Beek worked down the left but Townsend's cross was overhit. But a much better spell of play saw some long-distance shots from Gordon and Van de Beek blocked. Van de Beek tried to release Richarlison down the right but it swung out of play. Van de Beek was getting more and more involved, and trying to play quality balls.

But the pace and desire of Newcastle was proving hard for Everton to compete with. Gordon looked to have fouled Saint-Maximim, causing some handbags from Newcastle and he again created a chance that ended up in the Everton net but ___ was ruled offside. Everton tried to build an attack but it was hard work making any impression on the him side.

Newcastle attacked again and Allan fouled Fraser for a cheap yellow card. Trippier fired in a shot that surely Pickford should have stopped, going around the outside of the wall?

Everton tried to respond but Gordon's clever chip hit a Newcastle defender, Richarlison turned away from Towensend's nice forward ball... nothing was working for them. They tried to create forward play ut it just wasn't happening, Van de Beek shot but it was too easily blocked.

With Everton attacking slowly, Saint-Maximim broke again and almost went all the way, laying to off to Murphy whose shot smacked off the post and the rebound was hammered into the stomach of Pickford by Willock.

Saint-Maximim got free again, this time dumping Holgate, and danced in before firing a shot that screwed off Pickford and wide.

Scorers: Holgate (og:37'), Fraser (56'), Trippier (80'); Lascelles (og:36')

Newcastle United: Dubravka, Trippier (90+1' Manquillo), Lascelles, Schar [Y:50'], Targett, Willock (90' Guimaraes), Shelvey [Y:34'], Joelinton, Fraser (83' Murphy), Wood, Saint-Maximin.
Subs: Burn, Krafth, Almiron, Darlow, Gayle, Longstaff.

Everton:Pickford, Coleman, Holgate [Y:14'], Mina (35' Branthwaite), Keane, Townsend, Allan [Y:79'], Gomes [Y:47'] (60' Van de Beek), Gordon, Gray (25' Dele), Richarlison.
Subs:

Begovic, Kenny, Patterson, Calvert-Lewin, Iwobi, El Ghazi.

Referee: Anthony Taylor
VAR: Chris Kavanagh

Attendance: 52,186

Share article:
---
Reader Comments (364)
Note: the following content is not moderated or vetted by the site owners at the time of submission. Comments are the responsibility of the poster. Disclaimer
Neil Lawson
1
Posted 08/02/2022 at 18:51:32
No need for comment. Let's all just get behind the team and cheer them on, whoever is on the pitch even Iwobi ( hardly likely !!)
Trevor Cotterell
2
Posted 08/02/2022 at 18:52:39
Interesting our top scorer this year as a flying wing-back? Should be fun!

Mike Price
3
Posted 08/02/2022 at 18:52:56
Worried that we've not introduced anyone new into the midfield.
Jay Wood
[BRZ]
4
Posted 08/02/2022 at 18:53:35
Mina starts in place of the injured Godfrey, with Townsend in for Mykolenko (CV-19 tested) the only other change. Presumably the same formation as Saturday.
LOTS of quality on the bench.
Mark Ryan
5
Posted 08/02/2022 at 18:54:00
He's got Covid Mike
Brian Hennessy
6
Posted 08/02/2022 at 18:56:40
Happy with this team selection. Townsend for me is the best replacement for Mykolenko that we have available and is a brave and correct decision by Frank that Benitez or indeed Carlo would never make.
Would have been harsh on any of the rest to drop them after Saturday's performance and if things are not going our way we can change things. Not in years have we had a bench with so many options.
We need a big performance from Coleman. He is a tad lucky not to be replaced by Patterson but not the night to put the young Scot his debut against St Maximin.
Looking forward to the game.
Conor McCourt
7
Posted 08/02/2022 at 18:57:10
Delph is always so banjaxed that now even his name has got injured on Michaels report. Mind you Delp is closer to help!!
Danny O'Neill
8
Posted 08/02/2022 at 18:58:50
On the Metro and inbound to take my place in the sky.
Come on Everton, its a long journey home and the voy dog only knows a 5:30am wake up call.
3-4-3 I think looking at that team
Clive Rogers
9
Posted 08/02/2022 at 19:00:22
Not the team I was hoping for. Think we will struggle.
Tony Everan
10
Posted 08/02/2022 at 19:01:20
Yes I think 3-4-3 too
Pickford
Holgate Keane Mina
Coleman Allan Gomes Townsend
Gray Richarlison Gordon
COY BLUEBOYS !
Ciarán McGlone
11
Posted 08/02/2022 at 19:03:52
Everybody on that team sheet deserves to start.
Time to banish the spectre of relegation.
Craig Walker
12
Posted 08/02/2022 at 19:07:45
I thought Gomes was very good at the weekend but he needs to start performing away from home.
All our players need to be up for this.
We need to make sure we don't give away stupid set pieces.
David Pearl
13
Posted 08/02/2022 at 19:13:55
Andros is in to do Mykos job. Happy he has kept the same team and the unfit players can force themselves in. Big game tonight puts down a marker for the rest of the season and teams will fear us. Lets stay on the front foot.
Mike Morgan
14
Posted 08/02/2022 at 19:14:29
If this team had Digne as LWB I would be very happy. Benitez farewell present of giving Digne to his mate Gerrard could haunt us.
Having said that Townsend is a great professional. Let's hope he steps up to it. Interesting to see him operating behind Gray and also hes been chosen ahead of Iwobi. I wonder if Lampard would have picked Delph if fit.
Brian Williams
15
Posted 08/02/2022 at 19:24:42
Clive#9.
Interested to know what team you'd have gone for Clive?
Christine Foster
16
Posted 08/02/2022 at 19:29:48
Mike, 14* l think the selling of Digne was disgraceful and frankly it will always be seen as the nail in Benitez coffin, mind you there were a few already in it!
Good squad call tonight, hope we are up for it..
Gavin Johnson
17
Posted 08/02/2022 at 19:31:35
It'll be interesting to see how Townsend goes on with that enforced team change.
I would have liked to have seen Van de Beek or Alli start but I understand why Lampard's kept Gomes in the side. He was my Man of the Match against Brentford.
Pat Kelly
18
Posted 08/02/2022 at 19:32:56
It's great to see some quality on the bench. Would like to see Dele on at some stage. And Patterson when we're three up..
Kieran Kinsella
19
Posted 08/02/2022 at 19:36:57
I would have put in at least one of the new guys and dropped Gomes simply because any time he has a good game, he tends to follow it up with several dreadful ones. Likewise, Keane and Holgate.
So I don't think they "deserve" anything on the basis of Saturday. Frankly, they don't even deserve to be paid a wage anymore on the balance of their careers to date and money already pocketed. But, maybe Frank has the Midas touch and can end that tradition. Hopefully so. COYB.
Danny O'Neill
20
Posted 08/02/2022 at 19:39:28
Good build up on the concourse.
Here we go!
Will Mabon
21
Posted 08/02/2022 at 19:39:59
"
Benitez farewell present of giving Digne to his mate Gerrard...
"
At one time of day, Mike, that would've been called ludicrous conspiracy. Nowadays, I'd go with probably conspiracy.
Dave Abrahams
22
Posted 08/02/2022 at 19:44:04
Love Townsend, not sure about him if he plays in that full back position, would have preferred Branthwaite there and to bring more height to the defence, I think we will need it tonight and also for Pickford to come out and attack corners, free kicks and centres instead of being glued to his line,but I will be happy if the team attacks like they did in the game v Brentford and keeps the ball away from the defence as much as possible they just make me nervous.
Neil Tyrrell
23
Posted 08/02/2022 at 19:47:30
Newcastle 0 Everton 4
They'll be wishing they played us at Christmas instead.
Christy Ring
24
Posted 08/02/2022 at 19:50:39
What's an inconclusive covid test, it's either positive or negative?
Ciarán McGlone
25
Posted 08/02/2022 at 20:32:39
Every single player making unforced mistakes.
Not good enough.
Michael Lynch
26
Posted 08/02/2022 at 20:36:28
Jesus, that was a hard watch. Even before the injuries, we were looking very shaky. I'd bite your hand off for a point right now. Some of the passing out from the back was dreadful.
Jerome Shields
27
Posted 08/02/2022 at 20:38:13
'We need to improve, we are good enough' Holgate, you twit, concentrate.
Gomes as expected targeted and pressurised. Being forced deep, making it risky to pass to him. As usual fouling in dangerous areas.
Alex Gray
28
Posted 08/02/2022 at 20:40:39
Mina is our best defender but his injury record is laughable now. He can't play more than one game in a week. It's early days playing a new way. I still have faith but we really need to kick Saint-Maximin out of the game
Bill Gienapp
29
Posted 08/02/2022 at 20:42:12
You can see how Lampard wants to play, the execution just hasn't been there. Both sides look pretty unhinged, which always makes for a nervous viewing experience. Dele's looked pretty anonymous since coming on, hopefully he can kick it up a notch in the second half.
Michael Lynch
30
Posted 08/02/2022 at 20:44:04
Gomes and Allan sadly both need replacing in the summer. Both too slow. Dele looks off the pace and a bit lost, which is probably to be expected. If Frank can work out a way to come away with a draw here, he's a genius.
Ciarán McGlone
31
Posted 08/02/2022 at 20:45:36
Not even sure Mina is injured. Looked to be play acting and it backfired.
He's such a bullshitter it's hard to believe him.
Jay Wood
[BRZ]
32
Posted 08/02/2022 at 20:46:06
Not as controlled or as fluent as against Brentford, but I fully expected a more competitive game given its importance.
Pretty even-Stevens game, taking everything into consideration.
Where we are hamstrung now are the two injuries and forced substitutions which leaves Frank with no wriggle room to make tactical subs in the 2nd half.
For sure, we can't now see both Dom and Donny enter the fray. It was lucky it wasn't three injury subs with the disgusting Shelvey challenge on Gordon. Did VAR even check that for a red card?
Anthony more and more looking like a proper Premier League player. Lovely delivery on the free-kick, a la the Chelsea game by him for our goal. A softly given up goal from a corner (again!) too soon after.
I'm already wondering if we will finish the game with 11 men. Not from dismissals, but from injuries.
Gorra dig deep in the next 45+ minutes.
Simon Dalzell
33
Posted 08/02/2022 at 20:49:25
Going to be a long half. Before play a draw was okay. Seems very attractive now. Can't see us scoring, let's hope I'm wrong.
Peter Neilson
34
Posted 08/02/2022 at 21:11:52
Gomes has always been a major problem hiding in plain sight. Another terrible signing. Can't tackle, rarely creates, incredibly rarely scores. Somehow escapes the stick Iwobi gets but just as bad.
Kieran Kinsella
35
Posted 08/02/2022 at 21:25:01
Various posters defend:
Coleman -- not past it
Mina -- not glass
Gomes -- has quality
Keane -- not a liability
and one poster defends Holgate and Davies without providing a reason.
But the reality is that, whether due to age, injury proneness or just being useless, all of these players are essentially useless in addition to the widely accepted uselessness of Rondon, Gbamin and Tosun. Branthwaite was poor tonight but probably had a concussion as he was punched in the face by his own goalie. He is still an unknown and has some potential.
Simon Dalzell
36
Posted 08/02/2022 at 21:25:23
Absolute garbage. As bad as ever. Donny must start. Has shown more in 15 mins than some in the whole match.
Danny Baily
37
Posted 08/02/2022 at 21:28:38
Getting the feeling that the damage has already been done. It looks like we're going down, just glad it won't be Rafa at the helm when it happens.
Should have pulled the trigger ahead of the full transfer window.
Ken Kneale
39
Posted 08/02/2022 at 21:31:49
Kieran – fair comment. The problem is some people put hope and expectation above reality, These guys are part of the systemic problems at Everton Football Club and until rooted out will continue to flatter to deceive.
Frank has a hard job and he is seeing the full problem laid out in front of him tonight.
Jason Hewly
40
Posted 08/02/2022 at 21:33:22
The referee has given absolutely everything to the home side. How the hell is Shelvey still on the pitch? A scissor tackle, from behind, off the ground, out of control, no red? Are you fucking kidding me?
But, it's the same thing again. Weak central defence that crumbles under any and every type of pressure, and a midfield two that gets overrun.
The only positive from this game is, nobody can complain when they're dropped for the next game.
Bill Fairfield
41
Posted 08/02/2022 at 21:40:37
Second rate all over the park. Polar opposite to Saturday. They've forgotten everything already.
Ciarán McGlone
42
Posted 08/02/2022 at 21:41:41
Never in that game. Poor all over the pitch. Dele Alli looked half-arsed.
David Hallwood
43
Posted 08/02/2022 at 21:43:16
Bill #41 it's because Brentford were passive, we just crumble when a team as aggressive as the barcodes. Just a gang of cowards; in football, you've got to win the fights first.
Justin Doone
44
Posted 08/02/2022 at 21:44:14
Relegation is on.
A manager who is trying to get non footballing defenders to play out frome the back.
We have witnessed this several times before. It ends in relegation.
It's not about being calm, or being brave or being confident. It's about playing to your strengths not against them.
Come on Duncan have a word!
Danny Baily
45
Posted 08/02/2022 at 21:44:54
Game in hand, still above the barcodes and players to come back/settle in. There's still some hope but it's fading with each week we fail to pick up points.
This is worse than the 90's. Still, a win on Saturday and the outlook will be decidedly brighter.
Just think back to the 80th min at home to Watford. 2-1 up and all going to plan. What on earth has happened since?
Brian Hennessy
47
Posted 08/02/2022 at 21:46:06
The only positive to take from tonight is that Donny van de Beek looks a proper player. The worry is how long will it take for him to lose confidence when playing with our lot.
It is going to be one hell of a struggle till the end of the season.
Jerome Shields
48
Posted 08/02/2022 at 21:46:09
Frank will have learned a lot from tonight. Gomes was always going to be a target and vulnerable. He is a liability when pressurised. Unfortunately Dele Alli looks like and plays like Gbamin. Van de Beek should have been on from the start. Holgate is error-prone with poor concentration. Everton still have a walk-through midfield.
Tony Hill
49
Posted 08/02/2022 at 21:46:36
A performance which was panicky from the start. The loss of Gray is a bad one.
We are still ahead on points at the bottom but that was a shocking effort and we looked wide open. I'm not sure what game Frank was looking to play. As usual, we were outmuscled and outrun.
Hard to find anything good at all to say. We must reset, I suppose.
Pete Jeffries
50
Posted 08/02/2022 at 21:46:43
Back to reality.
Starting with Richarlison up on his own against 3 defenders put us on the back foot.
Usual suspects impossible to improve their game. Allan is willing but just not able at this level even against a poor side. Same for most of the rest of them.
Now Frank can come down to earth and realise how bad some of these players are. Until then, we will need a miracle plus the Goodison crowd as an extra man to stay up. Then Frank can do what the other managers didn't and get rid of the dross asap.

Joe McMahon
51
Posted 08/02/2022 at 21:48:45
In an ideal world Keane, Gomes, Holgate and Pickford would never start for Everton again. All 4 starting a Premier League match = defeat. We are worryingly near the bottom and Pickford and Keane have experienced relegation already.
Michael Lynch
52
Posted 08/02/2022 at 21:49:03
Newcastle were very good in the end. We have to beat Leeds on Saturday - that's probably a more important game than this was. If Leeds and Brentford can get dragged into the relegation mix, we'd have a better chance of surviving.
That was incredibly poor tonight though. Not just the players, in my opinion. Why didn't Lampard replace Gray with Calvert-Lewin and put Richarlison in Gray's position? Surely that was the logical move, rather than bringing on Dele Alli who mostly just drifted around like he was on a fag break, until deciding in the last 5 minutes to start kicking people and running around in circles with the ball?
All the positives from the Brentford game gone in 90 minutes. Fucking Everton.
Simon Dalzell
53
Posted 08/02/2022 at 21:51:04
Very good point Pete (50). Richarlison outnumbered from the start. Wrong tactics for this game.
John Reynolds
54
Posted 08/02/2022 at 21:51:05
Sadly it didn't take long for Frank's bubble to burst. Back down to earth with a serious bump. Relegation is definitely a big possibility, as much as I hope I'm wrong. Big big game with Leeds coming up. It's grim.
Andrew Hight
55
Posted 08/02/2022 at 21:51:14
Centre-back and holding midfielder we were crying out for in the window. Only Everton under Moshiri don't solve that. Newcastle recognised their main issues and sorted, wish we had the nouse do act like that.
The only thing worse than Everton sometimes is the absolute weapons in the live forum, embarrassing set of individuals, the vast majority.
Ian Hollingworth
57
Posted 08/02/2022 at 21:51:33
Thud… Thud… Thud.
Familiar sound of us Evertonians crashing back down to earth.
Roll on Saturday
UTFT
Charles Brewer
58
Posted 08/02/2022 at 21:51:49
David H - spot on! This team has no backbone and collapses under any kind of pressure. The utter panic every time they tried to play out, the players who spent most of the match hiding from the ball or just standing still and never contesting 50:50 balls. It was horrible.
Clive Rogers
59
Posted 08/02/2022 at 21:51:57
Very poor really. Game over for us when Gray went off. Alli off the pace. Townsend poor. Gomes a liability giving free-kicks away.
We have to play Van de Beek on Saturday as he gives the ball to a blue shirt – unlike the rest.
Will Mabon
60
Posted 08/02/2022 at 21:51:58
Cue "Mystery Song" by Status Quo.
Jeff Armstrong
61
Posted 08/02/2022 at 21:51:59
Only players with a bit of credit tonight: Gordon first half, Van de Beek last 30 minutes, can't think of anyone who gave a decent performance apart from the 2 cameos I mention.
No fight, no bottle, no skill or endeavour, gave up at 1-1.
Relegation performance that.
Tony Abrahams
62
Posted 08/02/2022 at 21:52:45
I'm obviously gutted especially for my son and godson, who have got a 3½-hour coach journey to get home now, but I'm glad it's happened in Lampard's first league game.
You don't go through so many managers for nothing, but the lack of heart, fight, movement, desire and ability to compose, was truly horrendous.
It was such a disjointed performance, and any manager coming in would be absolutely shocked to witness how poor we are when put under pressure. I'm also convinced that Yerry Mina threw his hand in tonight, but I suppose I should wait to see what the scan shows before I say things like that.
Kieran Byrne
63
Posted 08/02/2022 at 21:53:18
Lampard wanted the job, hope now that he realizes how fragile we are. The biggest thing we need is a psychiatrist we're such a yo-yo club, the mentality of the team has to change.
Pickford is back to being a spazz and the rest handled the ball like it was a grenade. At times it looked like first-timers controlling, passing the ball… that was a tough watch.
Only player who looked up for it was Gordon; the rest were shit, Allan was worse... Newcastle won the spine, their back line was way better, their midfield 2 out-played, out-dirtied ours. Big job ahead, Lampard... good luck with this lot.
Mike Price
64
Posted 08/02/2022 at 21:54:09
Perfect storm of bad players, bad appointments, bad luck and no characters.
Never have we been in more danger of relegation, especially with the current crop of injuries.
Pickford has to go, he never does anything unexpected unless it's bad.
Our only chance is the home crowd and the Leeds game is now make or break.
Dave Lynch
65
Posted 08/02/2022 at 21:55:31
I have no words for that performance.
Well...actually I have plenty but I just can't be arsed.
Jason Hewly
66
Posted 08/02/2022 at 21:55:45
The defence needs to be isolated from the rest of the group in training and worked on. George Graham used to tie ropes around his defenders to train them to keep a line. Maybe we need some thinking along those lines.
Have coaches lob balls into the 6-yard box and get them attacking balls. Something, anything, that knocks the harum scarum calamities out of them.
And, for the love of god, put 3 in midfield.
Pat Kelly
67
Posted 08/02/2022 at 21:56:41
We haven't got the bottle to survive. Every game is now crucial and we collapse under pressure. Tonight proved it.
Jason Pullen
68
Posted 08/02/2022 at 21:57:08
Holgate giving the ball away costing the first goal was criminal. Opposition always dangerous just after scoring yourself so he should have been taking no chances. We were very poor. I'd take 17th right now.
Michael Lynch
69
Posted 08/02/2022 at 21:57:50
It's a bit of a worry who Lampard will pick in central defence for Leeds. Branthwaite looked miles away from Premier League quality, which leaves only Keane and Holgate fit.
We will have to play a 4-3-3 I suppose, with Mykolenko on the left if he doesn't have Covid, and Coleman or Kenny on the right. Donny van de Beek and two others in midfield, Richarlison and Gordon either side of Calvert-Lewin.
Jay Wood
[BRZ]
70
Posted 08/02/2022 at 21:57:53
Hmmmm. That certainly tightens things up for us at the bottom end of the table.
None of the goals made for pretty watching tonight. Newcastle, I have to say, showing the necessary nark and snarl needed for the position they and Everton find themselves in.
Keep that up and they can stay up.
For us, I'm going to take solace in Frank Lampard's words in his presser yesterday. There is plenty of time and games to turn it around.
But one win in 15 now...one point from 18 in the last six games...four consecutive losses. This defeat cranks up the pressure of the home game to Leeds.
We have to start getting points on the board. Even a draw would be good right now.
Taking some positives. Donny van de Beek looks class. A proper footballer. Anthony Gordon in particular paired up with him nicely. Dele Alli, less so. Virtually anonymous all game, apart from coughing up cheap possession in the move that led to their second goal.
We were well beaten in the end, but I have to say I believe more in the football we attempted to play rather than the passive surrender Benitez had us playing all season.
Frank Lampard, I believe, will hold his nerve.
Will the players, and we the fans?
Dave Abrahams
71
Posted 08/02/2022 at 21:58:14
Outplayed from when Newcastle equalised but not outfought, there was no resistance just a shortage of white flags.
Allan was putrid, did he do anything right? There were a few competing with him to be the worst player, with Coleman, Keane, Holgate and Richarlison in the running.
Mina might have equalled Allan but fortunately went off early claiming to be injured, might have been losing some putty which holds him together.
Gordon and Branthwaite tried and the two new lads escape criticism at the moment having only just joined this really very weak and mostly timid squad. With Iwobi and the lad from Villa having little aggression, they could be called "Dads Army" except there is nothing remotely funny about them.
I suffered tonight watching that pathetic, putrid performance but that's nothing to the thousands of Everton fans who went to St James's Park and face a long sad, painful journey home.
Jim Burns
72
Posted 08/02/2022 at 21:58:14
Danny @38 and 45 - for clarity are we going down or not?
I prefer the optimistic version and we are nowhere near the predicament we found ourselves in the '90s – yet.
Over to you, Frankie.
Jeff Armstrong
73
Posted 08/02/2022 at 21:58:36
Jason 68, I dream of 17th
Lee Courtliff
74
Posted 08/02/2022 at 21:58:43
That was very, very poor right from the very first minute. Suicidal stuff really.
At least Frank now knows what he's truly inherited.
Donny van de Beek played well, I'll look forward to seeing more of him in a Blue shirt.
Anthony Jones
75
Posted 08/02/2022 at 21:59:08
I want to give Lampard time but I do not understand this setup:
An aging right wing back being attacked by possibly the fastest left winger in the league and a right winger as a left wing back on the opposite side.
Then we were chasing the game with 3 centre backs to the last.
Frank has failed his first real test.
Paul Birmingham
76
Posted 08/02/2022 at 22:00:15
Mentality and game management was lost, some piss poor decisions by the officials, but the Skunks had more tempo, and overall deserved the win.
Anthony Gordon was really the only player showing some fight. Van de Beek showed a few good touches, but he needs to be in a team with confidence, and his fighting skills remain to be proven.
The Skunks won, led by Saint-Maximin, with some rank referee decisions, but aided by piss poor Everton passing, inviting the press by passing back, and sideways too often.
Also piss-poor closing down, and crap game management.
Gomes, in my view is what he is and wouldn't be allowed in Vets League Football. He's a fraud and he is miles too slow for the over 65s.
One decent game every 4 years doesn't cut.
But it's down to the bare bones of the squad, and how we set up for Leeds, looks like a big challenge, bearing that Mina will probably be missing.
Leeds always look superior in fitness against most teams, and will take Everton to the brink, but more than ever, Everton need to galvanise and stick together and play like a team. Does this squad have it? If they believe they can, but why do they shrink and become faceless and emotionless in so many games this season?
Get the spirit, fight and learn the shit tricks as, to stay up, these attributes will be needed for the Battle for Everton's season.
Frank will see the reality but also how do so many players at Everton go off early with hamstring pulls and tears?
Suggests they don't even warm up properly. Then that's down to the coaching staff...
C'est la vie… but now for some character against Leeds.
Kenny Smith
77
Posted 08/02/2022 at 22:02:52
Terrible all round. Desire, tactics and selection. I can't be too harsh on Lampard because the tone was set from the start of the season. All I know is that we now need to dig in and win our home games. That's something that's possible.
Donny was tidy as a positive but there's not enough know-how in the middle so hopefully he'll bring that. This needs sorting before the last day because I don't fancy Arsenal away at all with this lot.
Gary Jones
78
Posted 08/02/2022 at 22:03:30
Pickford (5) - crowd got to him
Holgate (6) - out of position for 2nd
Keane (5) - anonymous
Branthwaite (4) - clearly not ready
Coleman (3) - why still playing?
Townsend (3) - not a LWB
Allan (3) - why?
Gomes (3) - shame
Gordon (4) - poorest for ages
Richie (5) - ran
Alli (1) - What The Fuck?
Mina was a (2) and Gray (7) going off changed everything. Van de Beek (7) just for not being a car crash.
Lampard (6) - did the right thing keeping a winning team, but Alli over a backup left-back/DCM looks poor after 90 whole minutes.
Overall – absolutely grim, but we have to take account of the Saint-Maximin + £100m + 50k Geordies under the lights. Need to judge after 5-6 games, not throw in the towel… but we are in a fight for lives.
Next time: Branthwaite's bravery was enforced, but we really need Coleman's bravery for Patterson or Kenny. He's not gonna play Saint-Maximin every week, but he got as skinned as he did in the derby. Needs to go back to 4 at back until we get Godfrey and Mina back.
Pickford
Patterson Keane Holgate FuckingDontKnow
Allan DontKnow
Gordon Van de Beek Richarlison
Calvert-Lewin
Howard help us….
Danny Baily
79
Posted 08/02/2022 at 22:03:43
Jim 72, I'd had some time to calm down between posts!
Rob Dolby
80
Posted 08/02/2022 at 22:05:04
What a shocker that was.
We need to win 6 games to stay up. I can't see us winning another game whilst we keep playing the same formation and usual suspects.
Holgate and Gomes showed their true form tonight. Both shouldn't play unless we have injuries. Like Tony, I thought Mina threw the towel in.
Get Calvert-Lewin back in the team and get the ball up to him quickly. They can't play through the midfield so why try it?
Only Gordon comes out of tonight's game with any credit.
The 2 in the midfield are probably the slowest in the league. Holgate's decision-making is pathetic. We don't have wingbacks so don't play the system.
Joke, the lot of them.
Tony Abrahams
81
Posted 08/02/2022 at 22:05:17
Anthony @75, you want to give Lampard time!
We have gone through that many managers, we have become a laughing stock, thanks for making me smile, honestly.
I'd honestly play Brantwaite every single game, so let's hear what Frank says now. He looked absolutely shellshocked, and has probably already asked Duncan Ferguson why he wanted the job!
But he's already learned a bit about his players, which is the only good thing that's going to come out of tonight.
Barry Rathbone
82
Posted 08/02/2022 at 22:05:47
Just don't see 3 teams worse than us. If I'm not mistaken, haven't all the bottom teams twatted us now?
The master plan involving failures from Spurs and Man Utd arriving with a few cockneys coaching doesn't seem quite so masterful in the white heat of real battle.
Ah well, fuck them all – life is too short.
Tony Everan
83
Posted 08/02/2022 at 22:07:22
Midfield again a big issue. Gomes and Allan overrun again as a midfield two. Against Leeds, it has to be a midfield three or we will struggle to compete yet again.
I'd like to see a 4-3-3, Take your pick of centre-backs – I haven't a clue which is the best combination!
Pickford
Patterson Keane Mina Mykolenko
Allan Van de Beek Gomes
Gordon Calvert-Lewin Richarlison
Ian Edwards
84
Posted 08/02/2022 at 22:10:00
That defence is down to the bare bones. Anyone wanting Coleman out of it needs sectioning.
Jim Wilson
85
Posted 08/02/2022 at 22:10:26
I didn't know we were swapping Benitez for Benitez Mk 2.
A back 5 with a weak midfield was never going to work away to Newcastle. Never in a million years. It was asking for trouble.
Can we just play a back 4 and strengthen the midfield, for fuck's sake!

Darren Hind
86
Posted 08/02/2022 at 22:12:05
Yep, there's always someone worse off than yourself. For me, it's those poor souls who traveled up there for that. Hope they have a decent bevy on the way back.
Nobody escapes criticism today: the players were all poor, the manager was poor, the collective effort was poor
Depressed and off to work.
Anthony Jones
87
Posted 08/02/2022 at 22:12:44
Tony, 81, what are you on about?
If a manager makes weird choices, they are worth pointing out, whether they are 5 years or 5 days into the job.
Joe McMahon
88
Posted 08/02/2022 at 22:12:59
Jim, we don't have 4 to play, it's frightening.
Even if we did, we still have Pickford to do his regular fuck-ups.
Jack Ledwidge
89
Posted 08/02/2022 at 22:13:27
This team is spineless and leaderless. There is no point in picking out certain individuals anymore as it's gone beyond that. These players are poor not just tonight but every week. Frank has a major job on his hands.
Only Van de Beek tonight looked like he wanted to do anything positive. I feel sorry for Gordon. He's a good player but there's only so much weight he can bear on young shoulders.
We can't keep clean sheets for love nor money. Every corner kick or set piece we concede our nerves are jangling.
Frank's interview was open and honest. There is a lot of work to be done at Finch Farm this week. Saturday next is huge.
James Head
90
Posted 08/02/2022 at 22:13:45
The mantra from now till the end of the season needs to be: "Go long or Go Down" – no more playing out from the back or passing into the slugs in midfield.
It's Sunday league tactics for this shower of inadequates, into the channels or lump it for flick ons and pick up any bits, basic but these clowns aren't capable of doing the basics in the first two thirds of the pitch.
Everyone say your prayers tonight, even the atheists, we need all the help we can get!
Iain Latchford
91
Posted 08/02/2022 at 22:16:27
Pickford's positioning for the third goal!?? He gave Trippier half the goal to aim at. I was screaming at the TV before it was taken. Reminded me of Paul Gerrard for that last minute McAllister winner. Really poor.
Robert Tressell
93
Posted 08/02/2022 at 22:17:02
It was an understandable set up from Frank given:
- we just won / played well with much the same team
- with Mykolenko out, it was very hard to play a back 4 with the players available
- Calvert-Lewin obviously not fit
- a back 4 would have left us with Coleman, Kenny, Braithwaite or Townsend at left-back
- although Allan and Gomes have a track record of being overpowered as a duo, they did well against Brentford
- to add an extra midfielder would have robbed us of Gray or Gordon who are a likely goal contributor
My main worry was Coleman at right-wingback and the central midfield. And true to form it didn't work – plus you can point fingers at our regularly underperforming centre-backs.
The real issue though is that we lost two critical players to injury and should have been playing against 10 men when we were one-nil up.
With Mina and Gray against 10 men, we would have won that game. The refereeing and scandalous situation with VAR has robbed us.
Anthony Murphy
94
Posted 08/02/2022 at 22:17:07
Concern for me is our weak mentality. Burnley showing tonight they can battle and Newcastle will get out of it I'm sure. The penny still hasn't dropped yet with some that this is now a dogfight.
We needed to show more tonight and stop the rot – a draw even just to steady things, but we aren't entering the field of play with the mental toughness needed. I fear we may have too much to change in the time left this season.
Colin Glassar
95
Posted 08/02/2022 at 22:17:15
I'm not surprised one bit by this result. This is the same bunch of lads that has let more than one manager down. It will take Lampard time to get this bunch working as a team but I think he has the crew to do it.
Alli and Van de Beek looked rusty but they'll come good. The mounting injuries are a concern but I think we've got enough to survive. No more two in midfield, please.
Tony Hill
96
Posted 08/02/2022 at 22:17:46
In fact, of course, we did very well at the start of the season and played some good football but the same essential mental weakness afflicts us season after season. That's what Lampard has to attack but it's very deep in our bones. We have no leader at all on the pitch.
The loss of personnel is becoming a major problem regardless.
Danny O'Neill
97
Posted 08/02/2022 at 22:18:00
Still a bit raw and hurt. Still somewhere in North Yorkshire (I think – it's pitch black) on the long trek home. Kings Cross then the best part of an hour on the Metropolitan Line.
We had that game in control and when we went ahead, we should have concentrated; it was ours for the taking. I need time to analyse properly but we just seemed to lose our heads and then collapse and lose the plot. The sign of a team low on confidence once we got hit with a counter punch.
We were actually taking over St James's Park, both on the pitch and from the sky where they put us. How do they continuously get away with that? As Brian Murray pointed out, isn't there some regulation that away supporters must be able to be pitch side?
I consider myself a fit bloke for my age but it was a lick out and the 2 poor blokes in front of me counted it out; 141 steps just to get to the entrances to the seats. If you were on the back rows, you had further to go. As I said to my brother, it was like the Top Balcony on steroids, but at least we had the decency and foresight to put in escalators!
Anyway, I'll be home in about 4 hours, lick my wounds and then the dogs will have me up 2 hours later. The poor things are in for a special lecture in the morning.
Leeds next. No point dwelling.
Bob Parrington
98
Posted 08/02/2022 at 22:18:20
What a difference a game makes. Can't believe the overall snarky negativity on here.
Jason Hewly
99
Posted 08/02/2022 at 22:19:20
I don't get the criticism of Pickford. It didn't look to me like he'd lost his head at any time during that game. In fact, he spent most of the time trying to get the defence to concentrate.
You could argue that Trippier caught him out, but there was a gap in the wall and Trippier is good at spotting those scenarios.
Pickford can't control individual players going to pieces in front of him, and if it wasn't for him, that would have been 4 or 5.
Steve Griffiths
100
Posted 08/02/2022 at 22:20:38
Well that was shocking. The second half was as bad as I've witnessed this season. Completely fell apart after a couple of substitutions.
The centre of midfield and defence are completely gutless and leaderless and I'm extremely worried. Leeds Utd on Saturday is now very much a must-win and we the supporters at the Grand Old Lady must do our thing once more to pull this spineless lot out of the doo-doo.
One last thing: I thought the manager could have at least changed the formation to see if that made any difference. Disappointed he didn't, but will give him the benefit of the doubt. at least he now knows he enormity of the job..
David Bromwell
101
Posted 08/02/2022 at 22:20:41
Very disappointing, Newcastle better organised and full of aggression. Tonight's injuries will add to our considerable problems. Defence always looks vulnerable and the two-man midfield once again completely overrun.
Other teams will have seen how easily we can be bullied. Not at all sure what Frank can do. Young Branthwaite did okay In the circumstances, but changes will be required for Saturday and I am not sure that we have too many options. Let's hope we will have a change of luck.
Dave Williams
102
Posted 08/02/2022 at 22:21:26
How poor was that?
No aggression, no passion, no movement up front. The injuries certainly affected us badly but are no excuse for such an insipid performance and what a crap journey home for the great supporters who went there.
Unlike other posters, I thought Branthwaite did okay and looks very calm on the ball. Keane passed him into trouble time and again but he kept his cool and passed to his own team.
Alli was off the pace but you can see he has ability. Donny was the big plus from this- he looks like the midfield general we have been crying out for but he needs support. Gomes too slow against this type of opposition as was Allan. We were badly outfought and need that third man in central midfield.
This was very worrying and Frank now knows what he is facing. Good luck; we need you to get an early grip and fill the team with fighters – if you can find enough of them!
Pete Clarke
103
Posted 08/02/2022 at 22:21:49
That was a game against poor opposition and yet again we make them look good.
At this level we just cannot afford to have Allan and Gomes in the team as they don't have the legs and neither can tackle properly. Mina simply threw the towel in tonight and he needs to go because it's a permanent mindset with him unless Lampard can do something to change it.
Not sure what the line up will be against Leeds but it is a game we dare not lose. Lampard has just realized how tough this Everton job is.

Christy Ring
104
Posted 08/02/2022 at 22:22:12
Injuries crippled us tonight, excuse the pun.
We had Townsend playing wing back, lost Mina, can he play two games in a row?
Gray was a massive loss. I couldn't understand bringing on Alli, he's not a left winger; putting Richarlison on the left and Calvert-Lewin in the middle would have kept our shape.
Leeds on Saturday is massive, especially as we're stretched at the back, Townsend didn't work.
Barry Hesketh
105
Posted 08/02/2022 at 22:23:28
Bob @98,
Look at the form table, then look at the league table and you might understand the snarky negativity. We ain't stupid: we know that the players haven't changed even if the manager has, we are stuck with those players and it's frightening how easily they lose league games.
All we needed tonight was to put up a backs-to-the-wall they-shall-not-pass type of performance and hope to come away with a draw. Getting tonked 3-1 by what will now be a resurgent Toon Army ain't great and being only 5 points ahead of bottom placed Burnley isn't great either.
I do think that Watford, Norwich and Brentford may save Everton from the drop, but it's going to be touch and go right to the final game.

Tony Abrahams
106
Posted 08/02/2022 at 22:24:03
Anthony, I'm on about the irony of yet another manager making strange decisions yet again.
The only person who looked more shell shocked than some of our players was the manager, but he will learn quickly I'm sure.
What were the weird choices, Townsend playing wingback? Bringing his new signing on instead of Calvert-Lewin, (understandable) whilst going with the same formation that got us a victory on Saturday, was also understandable imo.
"You can't buy character in John Lewis," was what Benitez said, and I think Frank Lampard will be having the same thoughts on the journey home tonight.
Derek Thomas
107
Posted 08/02/2022 at 22:24:24
Somebody on here(?) once said: "Average players have the odd
Good Game.
Good players have the odd
Average Game.
."
Brentford or Newcastle? – Knee-jerk or Normal service?
Though to be fair, Howe as a new broom has had a bit more time than our new broom.
Over to you, Mr Lampard.
Barry Rathbone
108
Posted 08/02/2022 at 22:27:32
Laughable this faux wisdom of second-guessing manager selections.
No matter who manages this outfit, their choice is no choice.
Selecting from indistinguishable shite with different numbers on their back isn't managing – it's rearranging the deckchairs on the Titanic. Please stop it – you're talking absolute bollocks.
Ray Robinson
109
Posted 08/02/2022 at 22:28:36
No fight, no bottle, no confidence. Constantly giving the ball away. We cannot play Gomes again. Far too slow and a free-kick liability.
Hamstrung by injuries, the last thing we needed was pointless early bookings.
I agree with posters who state that we should adopt a longer game. We don't move the ball fast enough through the midfield, so play Calvert-Lewin and miss it out more.
The only way we will stay up now is if we make Everton a snarling bear pit – every game.
Tony Abrahams
110
Posted 08/02/2022 at 22:32:23
Iain @91,
I honestly didn't even watch Trippier take the free-kick, because I just knew Pickford had left him too much of the goal to aim at, and has obviously also lined his wall up wrong.
Rob Dolby
111
Posted 08/02/2022 at 22:33:04
Jason @99,
He was at fault for lining the wall up so badly... plus he should have got a hand on the free-kick.
Jamie Crowley
112
Posted 08/02/2022 at 22:33:46
Jay Wood:
We were well beaten in the end, but I have to say I believe more in the football we attempted to play rather than the passive surrender Benitez had us playing all season.
I couldn't agree more. I still saw signs of hope in a very difficult game. In a bear pit of an atmosphere, 2 days rest, 2 injuries (key ones) early.
The one thing I took away from this game was Mason Holgate was simply abject. So, so bad it defies logic.
I said verbatim on the live forum – I think this team will stay up. I really do.
But the truly scary thing is our back line now. Mason just isn't near good enough. Branthwaite is a kid and just not ready. Keane is Keane. Our back line is frightening to me, at the moment.
I don't know what the answer is, but I do know that I absolutely do not want to see Mason Holgate on the pitch anytime soon.
Scary times. We have, in my opinion, a damn good manager now. But he's not the "pack it in and stave off relegation" type of dude.
Go outscore Leeds, Southampton, and Watford before the end of March, Frank! Your strength is now entirely at the attacking end of the pitch. Throw the kitchen sink at them and find 9 points from those three games!
Ian Edwards
113
Posted 08/02/2022 at 22:33:49
I disagree with the continual moaning about having three in midfield. If we do that, we will lose any attacking impetus as the extra man will result in loss of width or a forward.
Should be 4-4-2. The wide players should drop in when not in possession and offer width and attacking support when going forward.
4-4-2 also gives us two banks of 4 when defending.
Jerome Shields
114
Posted 08/02/2022 at 22:33:57
Attacking players are dependent on who they play with and on midfield getting a foothold. They are also dependent on the defense and error mimilisation.
Everton where error-prone in a defence that was often too deep, with a midfield liablity in Gomes. When pressurised, he can be pushed deep, where he is error-prone either by giving the ball away with taking chances on the edge of area or fouling.
This leaves the midfield available for the opposition. Which they are able to push into and maintain a higher defensive line. Evertons final-third play evaporates and forwards are isolated. Dele Alli was not at the races.

Iain Latchford
115
Posted 08/02/2022 at 22:35:57
Saying "Mina back" has to be a joke. The bloke is made of Weetabix and would be written off if he was a car. Any plan going forward can't involve him.
Steavey Buckley
116
Posted 08/02/2022 at 22:37:21
Everton looked as though they are still being managed by Benitez.
Everton still find it difficult keeping hold of the ball. Corners and free-kicks into the box still a nightmare for Pickford and his defenders. Everton are a shambles at this moment.
Good luck, Frank, you will need it.
Ian Edwards
117
Posted 08/02/2022 at 22:40:57
Just seen the free-kick again. Gordon left a huge gap at the end of the wall. Not sure what he was doing.
David Hallwood
118
Posted 08/02/2022 at 22:41:15
I think the Brentford game highlighted Gomes's problem and that he's just not suited to the high-press, up-and-at-'em English game.
Because Brentford don't press, it gave Gomes time on the ball to dictate play. He would be far better going back home or Spain where the football is less frenetic.
Barry Hesketh
119
Posted 08/02/2022 at 22:41:16
As an aside to the terrible performance and result, do Everton ever take anything from any game shown live on BT? Perhaps I'm wrong but it does seem to follow that BT coverage means Everton lose.

Mike Price
120
Posted 08/02/2022 at 22:41:42
Boreham Wood will fancy their chances. The ignominy of Marco Silvas free-scoring Fulham taking Everton's place in the top flight!
I've been worried all season; even our early wins were fortunate, add in Grays last-minute screamer and Arsenal missing a last second open goal and things could be a lot worse.
All over the media, people keep saying we have too much to go down.….they don't watch us carefully and don't realise how dysfunctional and gutless this bunch really are. I'll be amazed and ecstatic if we stay up.
Iain Latchford
121
Posted 08/02/2022 at 22:44:47
Gomes might look great in somewhere like Italy or Portugal where he has all the time on the ball. Simply not good enough for the Premier League.
That should be the end of him, and Townsend who was also absolutely shocking. Van de Beek looked good I think, and will certainly start against Leeds.
Soren Moyer
122
Posted 08/02/2022 at 22:45:54
Utter shite! Only Godfrey, Doucoure and Gray worth keeping. The reset should fuck off!
Danny O'Neill
123
Posted 08/02/2022 at 22:45:59
Okay, I said I need time, but I'm travelling home and thinking.
After we scored, we suddenly got overwhelmed in midfield. We made Shelvey look good. I think we were set up as a 3-4-3. We simply shouldn't play with 2 central midfielders with the players we have available. It exposes our soft belly and it puts pressure on our decent but not great centre-backs.
I'll shut up. I've been going on about that for ages, but it isn't changing until the summer. We need a centre back.
I've just had the announcement that I will shortly be arriving at Doncaster.
How more depressing can today get?
Kieran Kinsella
124
Posted 08/02/2022 at 22:46:36
Not being funny but Branthwaite got punched in the face, Gordon got scythed down and did his shoulder in.
Mina is a big lad but has he ever soldiered on? Yes if there's something serious that could get worse than come off. But like James he seems to off at the first discomfort. And if he is that fragile that every tweak does him then he needs to retire.
Peter Mills
125
Posted 08/02/2022 at 22:47:03
In terms of the result, performance and new injuries, that was about as bad as we could have feared. Some awful displays, with ponderous football and inaccurate passing.
We simply have to put that behind us on Saturday. If we beat Leeds, the table will look a lot healthier, but tonight that feels a big "if".
Frank and his team are being well paid, they need to earn it this week.
Bill Gall
126
Posted 08/02/2022 at 22:47:15
Ray @109,
if you wanted to play the longer game you should have gone for Fat Sam.
Lampard has been with us for 10 days, and some of his coaches less.
The problem he has, we played a poor Brentford side that made the players look good. Today he needed this result, even though he didn't want to see it, to see the problems he has, injuries apart.
Reading comments before the game it seemed a lot of supporters were not very confident of this game giving us a good result. I think there were positives from this game:
(a) He now knows what he is up against; and
(b) They still tried to play football on the ground.
(c) Also, the players stood up for each other when the game got a bit rough.
We are in trouble, but it wasn't this manager that put us in this position, and I believe he can get us out.
Simon Dalzell
127
Posted 08/02/2022 at 22:49:21
Bob (98),
How can you not be snarky or negative after that spineless surrender?
Robert Tressell
128
Posted 08/02/2022 at 22:50:12
Ian, it is not 1985. There is a reason why only Burnley play the type of 4-4-2 you describe.
Danny O'Neill
129
Posted 08/02/2022 at 22:56:13
Totally agree, Robert. 4-4-2 is dated. It's why it is an iconic phrase and was labelled as the name of a popular football magazine.
Play 2 in midfield in a 4-4-2 or 3-4-3 and you will get over-run in the modern game.
The only way you get away with it is with 4-2-3-1.
But like any formation, you don't pick the formation you want to play, you pick the best formation that suits the players you have available.
Newark I believe is next stop. I'm in the coach next to the bar fortunately.
Steavey Buckley
130
Posted 08/02/2022 at 22:57:07
Frank Lampard picked a team to lose. Having Coleman and Townsend as wing backs. Give me a break.
Then there is Gomesz giving away free kicks and getting booked. Spurs fans are happy to see Dele Alli on his way.
But why not another centre half during the transfer window? Everyone should know by now, Mina's physical body can't deal with the Premier League. He is always getting injured.
Jack Convery
131
Posted 08/02/2022 at 22:58:00
If you were in the trenches with this lot – you'd surrender! Just how many of them would you trust to go over the top with? If there's more than 3 or 4 I'd be surprised.
Danny O'Neill
132
Posted 08/02/2022 at 23:02:45
You never surrender, Jack.
You conduct a fighting retreat, regroup and go at the next target.
The next target is Leeds on Saturday.
Anthony Jones
133
Posted 08/02/2022 at 23:02:47
Barry, 108:
You are perusing an open Everton FC fan forum after the team got tonked.
A place where one might expect to come across disappointment and frustration, assessments of players and team selection, and opinions on tactics and the coaching staff.
Wind your neck in.
Tony Everan
134
Posted 08/02/2022 at 23:03:13
Gray's injury may not be too bad, Mina to be assessed.
Frank:
"Yerry's a muscle injury, his quad," Lampard told evertontv. "Demarai was a hip. We are hoping with him it's not too bad. It's something that he's had before that he got over quite quickly but, with Yerry, we'll have to assess him over the next few days."
With Everton starting to dominate the game prior to the enforced changes, Lampard conceded their absences did not help his side's cause.
"They are two big players for us," he added. "Demarai's had a fantastic season so far and I thought that we were causing them some problems with Anthony [Gordon], Demarai and Richarlison as we wanted to.
"Yerry is obviously a big player for us as well, so when you lose two big players you also restrict yourself on subs in the second half.
"I would have made more changes to try to affect the game, but it was impossible to other than to bring on Donny [Van de Beek] who came on at a difficult time. They were big circumstances that happened that made it difficult tonight."
Ray Jacques
135
Posted 08/02/2022 at 23:05:42
I think we will go down this season.
Gavin Johnson
136
Posted 08/02/2022 at 23:06:44
That honeymoon didn't last long then...
Dale Self
137
Posted 08/02/2022 at 23:07:23
People are going to go off on an admittedly shitty performance and then other people are going to go off about people going over the top when they go off. How it is, let's not get into each other about it. Try and focus on the argument made and give the venting a pass if you can. We're all hurting over this.
By the way, i didn't care for that at all, Ray. ;)
Mike Price
138
Posted 08/02/2022 at 23:07:38
There seems to be a collective disconnect from the reality of our situation.
We needed to recognise the deep shit we are in and got in battle hardened Premier League ready players in the transfer window and a pragmatic manager.
Let's pray that Lampard can learn quickly or we will go down. The folly of spending our war chest on young, untested full-backs is looking like one of the final nails in our coffin at the moment.
Barry Hesketh
139
Posted 08/02/2022 at 23:08:39
It may seem negative, but if we don't get the points required at Goodison in our remaining games, we are going to be relegated. Our away record is pretty dismal, so starting on Saturday, we need to pick up as many wins as possible at the Old Lady.
Leeds, Man City, Wolves, Man U, Palace, Chelsea, Brentford, Leicester and Newcastle all have to visit Goodison and in all of those games we need the supporters to really rally around the team, regardless of who is chosen and the formation employed.
We may have thought deep down that we would somehow clamber our way out of this mess, but it's also clear that the players are incapable of doing it for themselves, therefore we have to resist the negative feelings and get behind those Blue shirts.
We'll have plenty of time in the summer – however things pan out – to make our feelings known about the club and the players.
I'm sure I'm not the only one who doesn't want Goodison's last hurrah to be outside of the top division and it's so important for all aspects of the club to remain in the Premier League.
Nicholas Ryan
140
Posted 08/02/2022 at 23:10:25
Was that the shortest honeymoon on record?!
Dave Lynch
141
Posted 08/02/2022 at 23:13:26
Weekend ruined and it's only Tuesday.
Ray Robinson
142
Posted 08/02/2022 at 23:13:27
Bill @126.
I'd rather play the ball through midfield than adopt Big Sam tactics but our midfield without Doucouré doesn't carry the ball through fast enough.
We've got good attacking options but no midfield to service it. Miss it out occasionally then.
John Keating
143
Posted 08/02/2022 at 23:18:11
Leeds only play one way and we will have difficulty coping with it.
I was hopeful of 3 points from Newcastle and Leeds and thought we'd get them tonight.
We really are in freefall. The way it's going, unfortunately, Holgate will probably play against Leeds. If Coleman plays, Leeds will tear him a new one.
These players have let every manager down and themselves. Presently there are not three worse teams than us and, regardless of what Lampard says, Leeds is a 6-pointer that can only be won or lost by the crowd.
Barry Hesketh
144
Posted 08/02/2022 at 23:18:23
Nicholas @140,
There was never going to be a 'honeymoon' period, for Frank Lampard or whoever took the Everton job at this juncture, the biggest mistake that the club has made was hanging onto Benitez for far too long, when it was clear he couldn't buy a win, he should have gone.
I believe that, even if the worst happens, Frank will still be at Goodison next season. Anyone having a go at Frank after tonight, hasn't been watching Everton very much at all.
He's a football guy, he knew what he was taking on, and he said that the two games this week weren't make or break. However, losing the game and yet more injuries to players won't help his cause but he can only do so much to try and salvage a bad situation.
It's all about the players now and whether they can do something to stop the rot, starting on Saturday.
Duncan ain't daft is he?

Jay Harris
145
Posted 08/02/2022 at 23:24:38
First of all, Mina did not want to go off; he even tried to persuade the coaches to give him more time but it was obvious he could not have carried on.
Secondly, and more importantly, we were playing quite well until their equaliser went in and lifted the whole ground and Newcastle players.
Gray being replaced by Alli was a major turning point in that he looked like a little boy lost for most of the game. I just hope Mourhino hasn't destroyed the player he can be.
I thought Van de Beek and Allan looked like they would work well together but the overriding feeling after the game is one of disappointment in the formation, ie, Richard playing as the No 9 with no support against a thug-like Newcastle defence and the 3 at the back as others have expanded on. Wrong choice for Newcastle and will need a rethink for Leeds.
Brian Murray
146
Posted 08/02/2022 at 23:28:52
In his interview he had to hold back as these players know they are here until they say otherwise. He can't publicly say they are bottle jobs at the first sign of trouble. We could of told him that 3 years ago. We need our England striker to now start acting like one and really address this medical / fitness problem. It's not normal and they just sacked the last lot.
Also Gomes should only be a bench player at home, if we can't or won't just phase him out. No way Onyango or another can't influence a game more than him surely.
Ian Riley
147
Posted 08/02/2022 at 23:30:32
We don't have workers! Our work ethnic has been questioned for years! Just this year one of the worst teams in the league is us! It's worst for us we are watching and can't do anything!
Our form indicates relegation is coming. We would need a real turn around in performances to avoid the drop. Simply, we don't have the fight or ability to stop it. I am accepting we will be relegated based on statistics and form!
Frank has fresh ideas! No!! Back to basics. This is in a hole with no way out! Stick to 4 4 2 and get that ball sideways and long! We have no ball winners in midfield bye pass them. It's not pretty but Barnsley on a Tuesday in January won't be. The championship will eat this lot alive!!
Colin Malone
148
Posted 08/02/2022 at 23:35:57
Calm down, Calm down. Frank had to start with the team who beat Brentford. Against a team going through a change of ownership / manager, at home with a massive supporters.
We were poor. I saw Anthony Gordon? He's not there by a million miles yet.
I saw Branthwaite? A young player above his years. A captain of our club. Brilliant.
Richarlison was wasted in our set up.

Barry Hesketh
150
Posted 08/02/2022 at 23:44:04
Colin @148,
It's pretty difficult to be calm in the current situation, as the Echo noted since we drew with Man Utd at Old Trafford in October, Everton have added a further 5 points to the tally, whilst the Barcodes have taken 15, yet some still believe that some of us are panicking unnecessarily!

Paul Birmingham
151
Posted 08/02/2022 at 23:46:33
For fuck's sake, let's take Leeds on merit. Play the game and win.
I recall a game around December 1978, and I'm sure the Trevor Ross scored a scorcher into the Street End, past David Harvey, to save a point for Everton in the last few minutes of the game.
I'll take the same again, but ideally an Everton win, by any scale, this Saturday.
It's hard times at Goodison Park in terms of winning games. UTFT!
Colin Glassar
152
Posted 08/02/2022 at 23:46:51
I think we'll see a reaction against Leeds. Gomes and Allan don't work as a midfield duo and our three-man defence is a disaster waiting to happen.
Unfortunately, there's not much we can do about with so many injuries and poor players but I believe Lampard and his back room staff will squeeze enough juice out of these prunes to see us to safety.
I don't get the criticism of either Pickford, Branthwaite or Alli.
Pickford wasn't at fault for any of the goals. Branthwaite settled down after a shaky start and looked good towards the end and Alli is so short of match sharpness it was painful to watch at times but he'll be okay with a few games under his belt.
Our major downfall is our sloppiness in possession. Holgate, Keane, Allan, Townsend and Gomes failed repeatedly to find a teammate and lost the ball adding to the pressure on an already fragile team.
We are in a fight but I believe with the players we have, ie, Pickford, Branthwaite, Alli, Gordon, Van de Beek, Richarlison, Calvert-Lewin, Gray etc… we have enough to survive and it starts against Leeds.
Rob Dolby
153
Posted 08/02/2022 at 23:47:19
Question for anyone that watches the U23s or U18s. Have we got a speedy centre midfielder that has a bit of aggression? If so he needs to be brought into this team.
This team has the least amount of heart and desire that I have ever seen.
Tom Harvey
154
Posted 08/02/2022 at 23:47:45
Barry Rathbone @ 82
Excellent short 'n' sweet post that tells it how it is.
I believe Burnley are the only ones below us who have yet to do a 'number' on us; it's coming... can you feel it?
Steve Brown
155
Posted 08/02/2022 at 23:51:01
That was a bad performance against a resurgent Newcastle, but I am even more worried about the injuries. Doucouré, Godfrey and Mina look like they are out for an extended period. Gray, Gomes and Mykolenko all injured over the last week.
The main positive tonight was that Donny looked decent in midfield, but I agree with Danny that we need an extra man in central midfield. We simply don't have the quality in that area to play with two.
The Goodison roar will have a big role to play on Saturday.
Don Alexander
156
Posted 08/02/2022 at 23:51:36
I watched the game and wasn't even slightly surprised by the result. I was heartened to see energy from the kick-off though (woeful as it is that mere "energy" is welcome) and I thought Branthwaite did relatively well given his youth and experience.
That said, I'm sorry to say that the responsibility for the woeful situation we're in is entirely the fault of those in the boardroom and/or Monaco. They're really woeful.
I appreciate that as "mere" fans we can't change much where it really matters and I hugely appreciate the fabulous support given by Evertonians as the next match looms up but, if Frank Lampard and his coaches can get a relegation-avoiding tune out of those at Finch Farm, he'll deserve to be manager of the season, as far as I'm concerned.
Colin Malone
157
Posted 08/02/2022 at 23:57:21
Barry #150.
I know, Barry, I know.
Laurie Hartley
158
Posted 08/02/2022 at 00:10:02
I only saw the second half but that was a woeful defensive display.
I admit to wondering why Danny O'Neill among others had been calling for a new centre-half this window. I had my eyes well and truly opened tonight. One essential quality required – he must be horrible.
I have no bright ideas on how we are going to get out of this situation but I do know that, as Barry Hesketh said @ 139, the Goodison crowd will have a huge part to play.
Newcastle aren't going down based on that. Too much fight and too many horrible players for that to happen.
I am going to try to adopt our departed friend Harold Matthew's philosophy for times like this – "Don't dwell on things that upset you".
We will have to go again Saturday.
Ed Prytherch
159
Posted 09/02/2022 at 00:11:36
I wonder if Anthony Gordon can do a good job playing deeper. We have Richarlison, Calvert-Lewin, Gray (if he has only a slight knock) and Alli for the forward positions. Anthony might be the third midfielder that we need.
I can only imagine that he would be an improvement on the way Gomes played tonight. Van de Beek also looked better than Gomes so maybe Allan, Gordon and Van de Beek as the midfield three. Let's hope that we have a healthy left-back for the Leeds game.
I also think that we should try to move Yerry Mina on in the summer. He is our best defender but his poor attendance does not justify his cost.
Matthew Williams
160
Posted 09/02/2022 at 00:26:27
We need Richarlison to do for us what Saint-Maximin does for the Barcodes... I'd love to swap them out in a heartbeat, tbh.
We also need some craft in central midfield as all the players we have there are very similar in their styles of play... no doubt the lad Harrison will have a decent game at the weekend too... he's the player we need.
Tony Mace
161
Posted 09/02/2022 at 00:30:48
Jay @145,
Your 2nd paragraph says it all.
Why oh why can't these fucking players of ours stop chewing gum and concentrate for a few minutes after taking the lead?
We gifted them a quick equaliser which lifted their players and stadium and from that point on it was game over.
Danny Broderick
162
Posted 09/02/2022 at 00:31:50
I didn't see the game tonight. But I'm hoping we will ditch 3 centre backs for the Leeds game. I hate 3 / 5 at the back – it has never worked at Everton, and it has only worked sporadically elsewhere. Looking at the injuries, my team for Saturday would be:
Pickford
Coleman Holgate Keane Kenny
Van de Beek Allan Alli
Gordon Calvert-Lewin Richarlison
Oh, and I would be practicing set pieces for the next 3 days. More goals conceded from corners, and Pickford's wall was atrocious!
Lampard needs a few weeks to work on the defence and tighten up from set-pieces. Do this and we'll be okay. Failure to do so will mean it goes to the wire. We need to get back to basics with these players, particularly the back 4. Possession is great, once you have a team that can defend!
Steavey Buckley
163
Posted 09/02/2022 at 00:34:35
4-4-2 is the best formation because it encourages players more easily to support each other. Also, 4-4-2 is more adaptable according to the flow of the game.
In a game like tonight when Everton were constantly under pressure, 4 at the back is better than 3 at the back. But when Everton do the attacking, both full-backs can get forward to support the wingers, who can defend when the full-backs are put under pressure.
In midfield, when the opposition play 3 in the middle, one of the attacking players can drop back into midfield and bolster the middle. But when there is an attacking momentum the midfield can support the 2 upfront.
John Reynolds
164
Posted 09/02/2022 at 00:40:48
Anthony Jones #75,
Even though I'm Seamie's biggest fan, you've hit the nail on the head 4 times in 4 succinct paragraphs there.
Frank has a mountain to climb and I really don't think he has the equipment to make it.
Dale Self
165
Posted 09/02/2022 at 00:48:38
Not trying to get one in here but it is probably worth considering that Frank is now in the position that other recent managers have endured. The formation and selection is largely set by who's available and what they might be able to do. Making a call for any particular setup is bound to be the follow-up question of who plays what position.
Given the revolving line-ups and the queue on the treatment tables, it will be cobbled together with what is available. Frank is largely reduced to what Carlo had to figure out, finding the defensive setup that will survive 40% possession.
Shaun Lyon
166
Posted 09/02/2022 at 00:57:33
Here we go again. Saturday at Goodison was such an uplift but tonight laid bare the weaknesses in this team when up against an aggressive, high-pressing outfit who – to be fair – probably had their game of the season tonight.
Everyone has their view, obviously, or this site would be redundant, but, for what it's worth, my take on the game was:
(a) We have players that are young & talented who may make it – eg, Gordon and Branthwaite – but are not yet there;
(b) Younger players who will never make it – eg, Holgate;
(c) Older players who are also simply not at the level – eg, Keane, Gomes; and
(d) Brilliant players who are not consistent – eg, Gray, Richarlison.
Add to that extraordinarily unlucky injuries of a kind we have come to expect, a new manager coming in with different ideas, the opposition having an absolutely brilliant player who we couldn't live with, and you get what we got. Absolutely gutting.
I watched it in a pub down south with 3 Geordies screaming and braying at every goal; it was a very very taxing evening.
Jamie Crowley
167
Posted 09/02/2022 at 01:03:36
Danny @ 162 -
I agree. 4-3-3 with injuries on the back line is the only way to go.
I like your lineup. I'd make one change:
Branthwaite for Holgate.
Holgate was so bad tonight, and he's really the only Everton player I've ever had negative feelings about. He drives me absolutely crazy.
We're in a sticky situation so it's all hands to the pump. I just think Mason will make mistake after mistake, poor pass after poor pass, and then strut around the pitch like his shit doesn't stink. I'm through being patient with him. My feelings are hitting near Iwobi - Glassar levels when it comes to Holgate.
John Raftery
168
Posted 09/02/2022 at 01:08:32
Newcastle had a fortnight and a break in Saudi Arabia to prepare for tonight's game. From what we saw tonight, they used that time well. They have also added some proven players during the transfer window.
Meanwhile, we had left our best efforts and form on the pitch on Saturday. I would have put a lot of money on Mina pulling up in the first half. He is physically incapable of playing two games in four days. One look at his medical history should tell a manager that.
In the modern game, you need to change a winning team when they are being asked to play twice in four days. It is hard to see where the next win or even a clean sheet is coming from. Attack might be our best form of defence.
Ernie Baywood
169
Posted 09/02/2022 at 01:14:35
I got a bit thrown at me on here for suggesting Gomes didn't play well against Brentford.
He looks good on the ball, has some nice technical ability, but I can't figure out what he is. He's not a ball-winner, he plays passes where you can't figure out what he saw, he plays blind passes where he clearly didn't have any awareness of what was around him. So he's not a playmaker. With his dangerous (to us) passes and silly fouls, he's a liability.
He did all that against Brentford. But they gave him so much time on the ball that he 'looked good'.
Likewise Holgate. He struts around, so in a game where he's not pressured he can 'look good'.
Neither have a place in our team. We're not going to find a way to play to their strengths, because they don't have any obvious strengths besides 'looking good' in games where they're not required to do much.
As for Mina, I think he's played more for his country than his club. I'm sure he's a great character but he's never going to be a regular. He's not particularly good when he does play.
Tony Mace
170
Posted 09/02/2022 at 01:15:32
Glass half full – with a win against Leeds and looking seriously at the remaining fixtures, I can see us scrambling 15 points over the remainder of the season. That's leaves us with 34 points total.
Survival? Not with 34 points.
Tonight was a 6-pointer which could have and should have lifted the points total and confidence.
We need to somehow take points off the likes of Man City, Chelsea, Tottenham and Gobshites if we are to survive the drop.
John Boon
171
Posted 09/02/2022 at 01:16:29
Not a good display, but I refuse to dump on Lampard, as this seems to be the way we have treated all our managers over the last 20+ years.
I also realise that "Give him time" is not appropriate advice when we just don't have time.However, I think this game has given him a far better insight into Everton than he may have had before.
He should come into the next game without feeling any obligations to any player. So many of our biggest complainers even suggested that we did not need any changes due to our Brentford win.
The two injuries did not help – nor did our typical "charity" goals. I don't think any team in the Premier League gives away as many daft goals as we do.
We now have 5 days to the next game. Frank, you now know that we really do have a serious problem. I still have confidence that you can still do something about it. Please do some magic!! I am sure you do not want to be the manager of a Championship team. However, I will still be an Everton supporter whether you are in charge or not.
Gavin Johnson
172
Posted 09/02/2022 at 01:23:35
We looked nervous from the outset but we were pressing and attempting to play the ball through the lines, but our heads dropped in the 2nd half and it turned into a Rafa performance. Losing Gray and Mina was the start of the capitulation.
Many will probably disagree with me but I think we should have brought on El Ghazi for Gray. We'd have kept the shape, but I think Lampard was too desperate to bring on the more high profile player in the shape of Dele Alli.
For the Leeds game, and assuming Mykolenko will be out, I think I'll go for a 4-2-3-1 with:
Pickford
Patterson, Holgate, Branthwaite, Kenny
Allan, Van de Beek
Gordon, Alli, Richarlison
Calvert-Lewin
Jamie Crowley
173
Posted 09/02/2022 at 01:27:23
John -
Frank Lampard doesn't strike me as the type of guy who would bail if he went down. Conversely, I think he'd set an immediate goal for promotion the next season.
I'm sticking with Frank through thick and thin. I like him, I like his approach to the game, how he wants to play, and his attitude.
Come what may, Frank should be and needs to be the manager for the long term.
Joe Corgan
174
Posted 09/02/2022 at 01:33:14
Ernie 169:
You're not alone. I got some stick on Saturday for suggesting that the scoreline flattered us and we didn't look vastly improved. I felt Brentford were incredibly poor while we had a bit more energy and passion without being much better than we have been. I said that while also acknowledging that I didn't expect Lampard to work miracles in just a few days and a win was good enough.
Like you, I didn't feel Gomes was amazing against Brentford. I saw misplaced passes, silly fouls and runs down blind alleys. He just put himself about a bit more without actually adding much value. And more of the same tonight.
That said, I didn't heap all kinds of praise upon Lampard or the team on Saturday and I won't pillory them for tonight. We are in deep shit but it's going to take at least a few more games to turn things around, if indeed we do. There are some poor teams in the Premier League and we're fortunate to have better individuals than them – but that's no guarantee. We don't have to improve much to get out of trouble, but we do need to improve, and quickly.
Brent Stephens
175
Posted 09/02/2022 at 01:35:27
A lousy drive back - pissing down with rain. Now for a decent beer.
So disappointed in that display. My default position is still that we have a weak bunch of players but the injuries sure don't help. Newcastle were bloody aggressive but I wonder what would have happened if they hadn't equalised so quickly.
That Toon crowd is one of the noisiest around. Got to hand it to them.
Mark Wilson
176
Posted 09/02/2022 at 01:46:52
There's too much to agonise over about this truly dire defeat but, I'm still screaming inside over four hours after the game ended….
Why for pity's sake didn't we go 4-5-1 at the start of the second half ? We'd been battered, looked second best, couldn't handle their aggressive press and were over run in midfield.
Why not accept that a draw in these circs was decent? Why not try and compete in midfield and hope for a break away goal or something from the odd corner or free-kick? We desperately needed to win the ball more from the midfield area.
None of which hides the fact that we are in a seven-team fight to stay up. What a mess.
Gavin Johnson
177
Posted 09/02/2022 at 01:47:36
I've supported us long enough to remember the seasons we nearly went down in '94 and '98, but what I do remember from those sides is that we still had some strong characters that would battle. I don't see any in this side except, Allan, and Anthony Gordan which is pretty scary.
We have some good individual players but we can't play collectively and have no backbone, so we're basically Man Utd but with worse players.
John Raftery
178
Posted 09/02/2022 at 02:11:12
Mark (176), I agree.
Unfortunately Frank has yet to demonstrate he possesses the hard headed pragmatism required to implement that sort of formation. The reason the fans wanted Frank was because he wants to play progressive football.
It will be interesting to see how long we will be patient if progressive football, without the quality of players required to implement it, fails to deliver results.
All very worrying.
Ashley Roberts
179
Posted 09/02/2022 at 02:24:53
Injuries to Doucouré Godfrey, Gray is a disaster in our current position. All of these guys names would be some of the first on the game sheet.
I think the injuries to Gray and Mina upset Franks game plan tonight. I don't think changing Dele Alli for the injured Gray was a wise move. I would have brought on Calvert-Lewin and moved Richarlison out wide to keep our shape.
With the injuries I am not sure how we will set up against Leeds. The big problem is going to be in defence especially if he wants to play a back 3. Maybe time to try Patterson in that right wing back position over Seamus. Allan and Van de Beek in midfield with Mykolenko on the left and then Gordon, Calvert-Lewin and Richarlison up front.
I hope we can get the injured guys back quickly as we need them desperately.
Danny O'Neill
180
Posted 09/02/2022 at 02:40:38
Home and licking my wounds.
Long trip up and a long trip back but I slept most of it so at least I'm sober. Well double sober after that performance.
Nothing to analyse. We just went to pieces after they equalised.
They owe us on Saturday. Good night all. 3 hours until my wake-up call.
John Maxwell
181
Posted 09/02/2022 at 02:52:34
We should've signed Zouma?
He would've kicked all the pussies in the team right now.
Alan J Thompson
182
Posted 09/02/2022 at 02:55:47
I've just finished watching the game and not read any comments but what a shambles that turned out to be. Playing Townsend as a sort of left-back cum wing-half didn't work but nothing was helped by the injuries and when Gray went off so it appeared did half the attacking content.
It was good to see some organization for our corners but now have to work on defending them as, for their equalizer, absolutely nobody challenged for the ball and the second neither Keane nor Branthwaite seemed to know which of them should go for it but it would be hard to blame Branthwaite who was a little lost at left-back. For their third, what was Gordon doing at the end of the wall being neither on it or off it.
Gomes just looked lost with the pace of the game and when Dele Alli came on he looked like he'd read all the books but this was the first time he'd ever set foot on a pitch.
Now we need to stop all the fannying around at the back which would be helped if the midfield wanted the ball more although Van de Beek looked good when he came on.
I'm fed up saying how poor the refereeing is in England but it now seems as though barging into the back of a player without going for the ball is deemed fair play. Townsend was flattened and when Holgate challenged for the ball he was booked when a free-kick should have been given only seconds before the ball got there.
Extremely disappointed that we were well beaten and mostly by the pace of the game.
Bob Parrington
183
Posted 09/02/2022 at 03:25:42
Barry #105 and Simon #127.
I think the difference is that I 'm not surprised we lost and they won. I lived in Newcastle for a few years and my wife's a Geordie.
I expected them to come out fighting and, knowing our frailty, to rough us up, which they did. The football itself was another thing. "Kick the crap out of them from the start, lads!"
Kieran Kinsella
184
Posted 09/02/2022 at 03:43:11
Some teams in life are bad,
Holgate can make you mad,
Gomes just makes you swear or curse,
But when you're chewing on Bill's gristle,
Don't grumble till the ref whistles,
Cause things always turn out for the best,
Always look on the bright side of relegation
Football's quite absurd,
Bottom three is the last word,,
You must always face the curtain with your shins,
So always look on the bright side of relegation,
Wait to see Bills old boy delegation,
If you think we're shit,
Think of Bury and those gits,
At least we've got saint Unsy and his boys,
Always look on the bright side of relegation….

Tony Hill
186
Posted 09/02/2022 at 04:08:15
Quite so, John @178.
We must hope that Calvert-Lewin gets fit enough to allow us to adapt formation and style of play given the urgency of our situation. He is key. Richarlison on the left may also help a lot.
Lampard and Clement (and others) will surely recognise that at least some of the aesthetics may have to be sacrificed.
Steve Carse
187
Posted 09/02/2022 at 04:09:06
Like myself, I don't think our new manager will be able to sleep tonight. That was every bit as bad as any away performance under Benitez, confirming all our many shortcomings, technical, physical and mental.
It really is unbelievable that we've come out of the January transfer window without acquiring a ball winner, someone who might not have been technically gifted but would lead by example and sustain spirits. Instead, we believed it more important to spend the little money we had on two untried full-backs.
When we did eventually look at doing something for our midfield, we went and bought a couple of unsettled players short of game time and whose attributes are very different from what we require in the present dogfight.
And let's forget all this crap about the Goodison crowd getting us over the line. Crowd fervour might drive some opposition to distraction but if that same fervour is not already in the DNA of our own 11 on the pitch – and there's no evidence so far that it is –then we're done for.
Kieran Kinsella
188
Posted 09/02/2022 at 04:12:55
Gavin Johnson
Not defending this shower but who in the fuck had any character in '98? '94, yes Graham Stuart, Horne, Southall etc but 98? Big Dunc when he refused to train? O'Kane?
That team was by far the worst I've ever seen wear a blue shirt. It's down to divine intervention that Oster and co didn't get relegated. I still wake up in a cold sweat dreaming about Myrhe, Ward, Thomas, Tyler and Farrelly in an Premier League team. They were complete shit so much so we brought in the middle-aged Peter Beagrie, years after his failure as an Evertonian, to add some "quality".
If this shower go down, it's not cause they're worse than that lot it's because the league is tougher and they're not the luckiest sons of bitches ever. The '98 team was in a league of its own in ineptitude
Lester Yip
189
Posted 09/02/2022 at 04:26:01
I was first moaning about how Gray had no end product and was wasteful at times. After he got injured and Deli in, it just proves how wrong I am. Without Gray's pace and directness, we pose less threat on counter.
Dele Alli's showed glimpse of good control on receiving some passes. Other than that, he showed very little. Definitely need more time to get match fit.
Holgate's poor decision to pass the ball near the D turns the tide. Very disappointing. If we kept the lead we might have a platform to build upon.
Van de Beek looks sharp and hungry. But more ball recycling than able to put in a forward pass. We'll see.
Jim Harrison
190
Posted 09/02/2022 at 04:28:51
Holgate and Keane didn't suddenly become good players because we beat Brentford. They were a team in bad form already.
Newcastle have been under Howe for a while now, got a few signings in, at home. There were a lot of factors in their favour.
And how unlucky are we with injuries!!
Adam Weight
191
Posted 09/02/2022 at 04:30:56
That was pretty much shite from beginning to end.
Constantly overrun in midfield, Allan and Gomes need to go, far, far too slow for this league and always looking a liability. I know we have injuries but even so I don't think this setup is doing anyone any favors.
Why oh why did we not get a couple of no-nonsense centre-backs in as it's so so obvious that we need strength in that position. I hope to Christ that Alli and Van de Beek can inject some attacking ideas so at least we can outscore some teams.
On this performance, it's the only way we're going to win games. Bitterly disappointed here.
Sean Roe
192
Posted 09/02/2022 at 04:42:03
We were never ever going to put two good performances together back to back, let alone win two games in a row.
If we are not the worst team in the Premier League, we are certainly in the Bottom 3. We are now staring relegation in the face with an inexperienced manager and a bunch of serial losers.
Dale Self
193
Posted 09/02/2022 at 04:48:20
Very naughty, Kieran – you're in good form in these not so good times. Proper rant about '98 too.
It will possibly get a little interesting with Burnley and Newcastle coming into form. Burnley could have taken 3 and Weghorst looks a fighter beyond Woods's skill level. Let's hope the joke is kn Newcastle in the end.
Jay Harris
194
Posted 09/02/2022 at 05:02:39
Kieran don't forget Earl Barrett who Peter Beagrie once told me was "absolute shite". (His words, not mine.)
Mike Price
195
Posted 09/02/2022 at 05:07:37
Can't sleep either. Someone just said we should get 15 points but that still might send us down….I really think it unlikely we'll get 5 wins. The Watford game was a major turning point in the season but it really is the perfect storm.
FFP, most divisive manager in our history, record signing missing, worst recruitment in football history, worst injuries ever seen, bad luck, bad refereeing decisions... but still thinking we're not 'really' in a relegation fight and so don't react with any sort of pragmatism.
It will be a miracle if we don't go down…I hope there's relegation clauses in all the contracts but, based on our unbelievable ineptitude, I doubt it.
Jerome Shields
196
Posted 09/02/2022 at 05:30:51
It's a high learning curve for Frank. After the Brentford game, naturally he played the same team. Gomes was never going to get the time and space he had in that game and the other side of his play when pressurised and targeted was exposed. I knew this would be the case.
Everton are too easily pushed deep as a result. This is exacerbated by a defence with players who follow suit, with error-prone players. In hindsight, Van de Beek should have started. He has to start the next game. It would have been a better tactical move. Both Gomes and Holgate became liabilities resulting in goals against.
Newcastle were able to push up in support of their attack as lower-table sides have been able to do all season against Everton. Dele Alli is way off the pace and looks lightweight. Mykolenko was missed. Coleman played okay, Townsend's crossing was -poor. Richarlison was isolated.
Need a motivated performance against Leeds and hopefully Frank has learnt. If Van de Beek had played from the start, it would have been different.
Brian Porter
197
Posted 09/02/2022 at 05:38:48
Early days yet, though my one big grievance is the general standard of play we've come to expect from André Gomes.
His stupid mostly inner fouls nearly always result in us being put under pressure. Pity there are no statistics to show how many goals we've conceded as a result of those niggling fouls of his.
Phillip Warrington
198
Posted 09/02/2022 at 05:51:19
Same old flaws when challenged physically, Everton wilt.
We really are in the shit. The two teams below us have hit form. I have never seen an Everton worse than this team.
I lost count of how many times we put ourselves under pressure by not completing simple passes to teammates when not under pressure. Alli did not fill me with any confidence, looked like he was strolling around as if he was on holiday.
But, at the end of the day, Newcastle wanted the win; we were too scared to want the win.
Derek Knox
199
Posted 09/02/2022 at 05:56:25
Well, that didn't last long, did it? I actually thought after the decent play and result against Brentford, albeit a cup game and a home tie, we had turned the corner.
We seemed to revert back to type against a team that weren't much better than us, more aggressive, that's for sure, but their big difference was Saint-Maximin. How he was canonized so young is still a mystery, but his skill his undoubted.
Frankie and his newly assembled back room team have a conundrum to solve with time running out fast. As if we needed proof, certain players proved again that they have one decent game followed by ineptitude. I won't name them individually but we all have a pretty good idea of Who's Who in the Detritus Department!
Simon Kenneally
200
Posted 09/02/2022 at 06:28:50
We're going to be relegated. We can't go 1 win in 15 games and hope that a change of manager is going to change everything and keep us up – it's simply not going to happen. The quicker we get used to this idea, the happier we'll be.
Andy Walker
201
Posted 09/02/2022 at 06:47:06
So the cycle starts again. We again appoint a manager who wants us to play out from the back, just like Silva, Koeman and Ancelotti did. At least Ancelotti learnt pretty early on that it would not work with our squad and stopped it (he referenced we were a team who were better without the ball than with it).
We know we don't have good enough players to play out from the back. Lampard should know this too, but clearly doesn't. His first mistake is not being pragmatic enough and understanding the limited ability of most of our defenders.
Mina, Keane, Holgate, Coleman are a complete liability when it comes to trying to play out from the back. That alone would be bad enough, but attempting this style of play is compounded by the key central midfielder who is supposed to be the main outlet for the defenders and who is then supposed to initiate attacking moves. That's been Gomes of late, a guy who is so slow and easy to dispossess it's ridiculous. Others who've played this roll in the past are Davies (same as Gomes) and Doucouré who's not as slow and easy to dispossess, but is generally useless at passing forward.
Therefore we double down, defenders generally not good enough to retain the ball and midfielders who usually can't do anything with it, even if the defenders somehow avoid giving the ball to the opposition and get it to the midfielder in the first place.
Last night was yet again another abysmal demonstration of the basic technical inabilities of Mina, Holgate and Coleman to pass the ball to a teammate and Gomes's inability to retain the ball and likewise pass forward.
This lot will take us down if Lampard insists of attempting a style of play that requires defenders to be good with the ball. Ancelotti was the only one who found a way of playing that just about worked for the limited abilities of so many of our players. Lampard needs to do likewise soon, or else…
Danny O'Neill
202
Posted 09/02/2022 at 06:52:15
That 98 team was bad. The teams of the early 90s were poor.
This one is underperforming. We have the basis of a good side. We need depth and better players (centre-back please). But that's not happening now. They need organising into a formation that suits them and they need an injection of confidence.
We collapsed under pressure last night. This team / squad has enough to stumble over the line but, as Derek says, time is starting to run out.
Marc Hints
203
Posted 09/02/2022 at 07:09:29
I don't know about you lot but one thing I don't want to see this week is another video of the players training – laughing and joking!
That will annoy me even more and show that some players really don't care.

Paul Hewitt
204
Posted 09/02/2022 at 07:12:51
Danny @202.
I'm sorry but 1 win in 15 tells me this team is utter shite.
Fran Mitchell
205
Posted 09/02/2022 at 07:25:16
Well yesterday was abysmal. The players looked intimidated by the home support.
The injury to Gray really impacted any movement and dynamism we had going forward. Then the injury to Mina removed our only decent defender.
Branthwaite was like a deer staring at headlights. Young and thrown in to the deep end. He gets no criticism from me.
This time last year people were writing off Gordon after he struggled when give chances, heck they were still writing him off after his first few games this season.
But Townsend as a left-back and Coleman on the right is dreadful and with these players this system can't work. Especially with a midfield as weak and open as Gomes and Allan.
Van de Beek must start the next game. Alli will be a sub for most of the season. We need Calvert-Lewin fit. We need Mykolenko and Patterson to get integrated and up to speed.
Nothing to do about the defence until next season.
Paul Hewitt
206
Posted 09/02/2022 at 07:26:23
Our last 4 games have been Brighton, Norwich, Villa and Newcastle. I had us getting at least 9 points from that lot. We got nothing... zero. That's frightening.
Colin Glassar
207
Posted 09/02/2022 at 07:31:29
Andy 201, perfectly put.
Frank will have to learn quickly to impress on the players the need to clear our lines quickly as very few off them can actually hold the ball and pick out a pass.
Gomes and Allan are unbelievably slow and weak in possession. Neither of them can tackle, head the ball, and have the anticipation of a dead cow.
We still have some very good players. Good enough to keep us up, IMO.
Laurie Hartley
208
Posted 09/02/2022 at 07:32:51
Andy # 201 - unpalatable opinion but true.
Time to go long again. As long as it gets us the points we need I don't care.
I saved this from a few years ago in the event that we found ourselves in this situation.
Sam's seven survival tactics:
Keep a clean sheet
Do not lose possession in your own half
Play the first pass forward
Win the knock-down
Make the most of set-pieces
Exploit the opposition's weaknesses
Capitalise on opportunities in the final third
"These are the keys to stay up."
Bobby Mallon
209
Posted 09/02/2022 at 07:33:04
Once again a manager changes a winning team. I really don't get why they do it. But my main moan is why he didn't start all of our new signings.
Those players that started last night and the subs have let those travelling fans and every other fan down throughout this season. They are so so poor as a group.
Stop making excuses for them, they are not good enough and especially Holgate, Gomes, and Coleman (end of career). Richarlison was poor again.
Gordon, Gray and Branthwaite get a pass as they have been okay. Start with the new signings, for fuck's sake, Frank, and see a difference.
Pat Kelly
210
Posted 09/02/2022 at 07:34:58
The pressure increases exponentially with each passing game as time runs out and points slip away. And it's been patently obvious the players can't handle pressure. It's a death spiral fuelled by fear.
Tony Everan
211
Posted 09/02/2022 at 07:35:30
Mina (best Ccentre-backB), Doucoure (best midfielder) and Calvert-Lewin (best goalscorer) are the spine of this Everton team. If any of them get injured there's no adequate replacement. If one is injured we suffer. All are injured and we become a bottom six team.
There no two ways about it , we are now in a relegation battle. Special attention should be given to that word 'battle'. To win battles on the pitch you need warriors with mental strength as well as physical.
A lot was said in December and January in many posts and even dedicated threads that we definitely needed one maybe even two combative, tough midfield enforcers. Ball winners who can get in the face of the opponents, wrestle the physical control of matches, close down fast and break up play.
Instead, we got Van de Beek who is a good positive signing and looks like he will improve he mobility of our midfield. Dele Alli looks like a luxury signing considering our current squad balance, when our midfield needs were screaming out for someone very different.
At the moment, with our current players available we have to go with a midfield three of Allan, Gomes and Van de Beek. Allan and Gomes need to raise their games but in a midfield three they will have their best chance to operate better. With Doucouré back we can be better.
The focus now has to be the willingness to battle. If we can match the teams around us for desire and fight, we will be just about okay.
Marc Hints
212
Posted 09/02/2022 at 07:40:37
With the team frail at the back and we seem to get run over in the middle, I would like to see a five-man midfield for protection.
My team for Leeds:
Pickford
Patterson Keane Branthwaite Mykolenko
Richarlison Allan Van de Beek Gbamin Gray
Calvert-Lewin

Danny O'Neill
213
Posted 09/02/2022 at 07:54:38
Paul @204, I get that. Statistically you are correct.
I'm talking about the ability of the players in comparison to those in the periods I referred to. Not good enough, but they are better. Underperforming and need smelling salts, coffee and the Goodison Witch Doctor to wake them up.
Gray going off did impact – almost instantly.
Richarlison, in his defence, was left isolated and void of service. The front 3 that operated as a pack against Brentford didn't last night.
We had a gaping hole in midfield that made Newcastle look good. Once they realised (it took them a while), it gave them confidence. We need 3 in midfield. 4-3-3. That's what this current Everton team and squad has to set up.
We reverted back to Benitez's Everton ironically once we went ahead, we subsequently collapsed at the first ask.
Sorry everyone. 3 hours sleep and even that was broken.
Kim Vivian
214
Posted 09/02/2022 at 08:09:34
Two first half forced substitutions killed it for us and Lampard. What's to add really with this squad?
I have to agree with Ian at 117. I thought it was Branthwaite at first, but talk about leaving the door ajar. Gordon left it wide open for Trippier to shoot. Absolutely mental. Not sure who it was, but the end man should have pulled Gordon aross and Pickford should have been on that as well.
Also agree with Ian's 4-4-2 comments.
We were just bullied out of the game last night. Concentrate after scoring and just clear the defensive lines – that could well have been points on the board. Besides their nark, Newcastle were nothing. We were just worse than nothing.
All round, a bad match of football.
Leeds will be different.
Iain Latchford
215
Posted 09/02/2022 at 08:10:00
I saw an interview with Lampard and he was saying he was going to speak to Ancelotti. I suggest he gets on the blower today.
Carlo soon realised we didn't have the players to play out from the back. Our issues continuously come from giving the ball away in poor areas, along with making stupid fouls trying to win it back. Any team that presses us will cause major problems.
We need to get the ball forward more quickly with the midfield winning second balls in the opposition's half. Van de Beek is going to have to play deeper than he would like to, as it's obvious Dele isn't going do that job.
Lampard was lulled into a false sense of security after the win on Saturday. Brentford were poor, and basically didn't fancy it.
The likes of Holgate, Coleman, Gomes and Townsend should not be starting any games, unless we have an even worse injury crisis. With the players we have available I'd go 4-2-3-1:
Pickford,
Mylochenko, Keane, Branthwaite, Patterson,
Allan, Van de Beek,
Gordon, Alli, Richarlison,
Calvert-Lewin.
Robert Tressell
216
Posted 09/02/2022 at 08:21:57
Once again we are bullied out of a game.
The RS do it every Derby match (helped by the referee) and we capitulate.
This was especially true without some of our most physical players – Calvert-Lewin, Mina, Godfrey, Doucouré.
Lampard needs to find a team that is physically present (Rangnick's words about Man Utd recently – he is struggling with the same sorts of issues there).
Gomes (not just because of last night) is a really awful player for us for so many reasons. Van de Beek needs to come in.
Alli gave a reminder last night about why we should think twice before signing big names on downward trajectories. Hopefully he can regain his enthusiasm for running about very soon.
In retrospect, El Ghazi would have been a better bet to replace Gray.
Tony Abrahams
217
Posted 09/02/2022 at 08:22:30
What will Ancelotti say? "Listen Frank abandon your principles because the only way I could get this team to defend properly was by putting eleven men behind the ball. I was fortunate to get loads of away wins but it was pretty obvious that's because there wasn't any fans inside the ground, because most of these players definitely wilt under pressure."
We have got a few decent forward players now but it's imperative that Calvert-Lewin gets fit and firing, because it's got to be 4-5-1 for a while imo. Dominic is going to be so important, because he's the only one physical enough to occupy two central defenders, and it's very obvious we need a defensive midfielder to play in front of whoever plays in our back four.
Derek Thomas
218
Posted 09/02/2022 at 08:23:10
Dale @ 165;
Trouble is, according to the BBC (I know), Newcastle were the team with the 40% possession, well 39% actually.
It's a worry.
Iain Latchford
219
Posted 09/02/2022 at 08:28:13
Tony, maybe he will. Lampard has already said the immediate issue is results. He can start implementing his style and philosophy when or if we are in a safer position. You can only work with the tools you have.
Rob Dolby
220
Posted 09/02/2022 at 08:32:18
Danny 202 ,
You're deluding yourself.
The teams from the '90s where technically terrible but had some players that would run through brick walls for the club.
This current team has no heart or desire and is full of multi-millionaires that aren't arsed about the club. We are nowhere near.
We are the worst team in the Premier League. 6 points from 45 is it now?
Roll on Saturday.
David Woodworth
221
Posted 09/02/2022 at 08:35:51
The posts numbered 43,44 say it all.
You can't expect crud central defenders who can't pass, passing it out to central midfielders who can't keep or control a ball. The opposition turn us over and are in against our useless defence.
Usually leads to an attempt on goal, or a daft free-kick given away due to the mistake already made.
Groundhog Day with this shower.
So easy to beat, just press our bunch of losers and the bottle goes.

Brian Murray
222
Posted 09/02/2022 at 08:39:28
What time is the Seamus Coleman rallying call? Been obvious for quite a few seasons that any injustice or injury makes us collapse no matter who is in the dugout. Time and time again these players let us down. Time to see some youth given a go.
Not saying all at once but the likes of Dobbin and Onyango will surely make more of an impact than the usual suspects, including nailed-on starters like Richarlison, if it's not working.
Got to try something Benitez was terrified to do.
Eddie Dunn
223
Posted 09/02/2022 at 08:42:15
Lampard obviously hadn't watched much of us under Benitez. If he had, he would know that the two in midfield never works.
The defence went into panic mode as soon as pressure was applied. Saint-Maximin is a fearsome player and we won't be facing him every week, but him and Fraser on their right were the perfect weapons against a side lacking mobility at full-back and even less in central defence.
I am surprised that this coaching group came up with the same solution, but I was also shocked when Ferguson did the same for the Villa defeat. So Rafa, Dunc and Frank thought the two in midfield would be okay... Incredible!
The nervy Pickford certainly was jittery with the crowd on his back and his nervousness seemed to spread to the whole defence. The sight of them trying to pass it round at the back had me palpitating. Has Frank not realised that none of that defence can do it?
We brought trouble onto ourselves and Gomes and Allan struggled with lack of pace and poor passing all night.
Lampard was unable to influence the game after the two injuries. It would have been possible to throw Calvert-Lewin on for half-an-hour but, with a wilting Gomes already booked Donny van de Beek was the obvious choice. Dele Alli will improve.
The one constant in this saga, is that this group of players have failed under various managers. Mentally weak, technically poor, lacking creativity and goal threat... and worst of all – physically weak.
It is now a struggle to nick points here and there and hope that three other teams play worse than us.

Andy Walker
224
Posted 09/02/2022 at 08:47:12
Let's hope so Colin #207. Laurie #208 I think that's exactly what is required for the remaining games until/if we are safe. I just hope Lampard sees it quickly and ditches the playing around the back crap.
P Ron Wells
225
Posted 09/02/2022 at 08:55:19
Pat Kelly, 210: "a death spiral fuelled by fear".
In a nutshell, the fear is palpable. Nonchalant mistakes, poor passes undermine confidence, doubt spreads and mutates to fear. Paralysis sets in.
It is a group factor, and this group have shown it again and again under successive managers. It will take a lot to turn this around, in fact we need a magician.
Danny O'Neill
226
Posted 09/02/2022 at 08:56:41
That was the issue last night, Tony & Iain, once Newcastle smelled blood, we rolled over, capitulated and had our bellies stroked like a compliant puppy dog. Fragile mentality.
I've gone from being numb, to gutted, to tired, to angry.
Ancelotti's "Im not a magician" comment was laid stark last night. We have good players but not enough of them. We need better players and more depth. That's been the issue for years regardless of manager. You can't turn bronze into silver or silver into gold.
That said, I think we still have enough. I have to believe that. And to reiterate, despite statistics & results, ability wise, this is not the worst Everton team I've seen (sadly).
Gray is a great find and losing him changed the game. Anthony Gordon is a gem that just keeps getting better; even last night, he was a shining light. With Richarlison, that is a great front 3 and we then have the option of Calvert-Lewin.
Branthwaite now get's his opportunity but is he the type of centre back to get us higher? That's a genuine question as, from what little I've seen of him, he strikes me of a potentially better Michael Keane and more in the traditional mould. But that can work. Providing we get that centre-back in!
I think we can all afford each other a pass today to vent. Not at each other, just in frustration.
Gary Jones
227
Posted 09/02/2022 at 08:57:27
Glass half full….
Having slept (not soundly) on it, I think we've got to take a little context. By the 25th minute, we had 5 of our first choice 11 out. Newcastle are in a trough of positivity and had their fans under the lights. Saint-Maximin turned in a Messi-like performance and was the single biggest differentiator. We'll have easier days.
Glass half empty…..
We seem to have bought another injury-prone player in Mykolenko, and left him as the only genuine solution in such a key area of the pitch. On the other flank, we have bought someone not good enough yet to replace someone who's been "gone" for 2½ years plus. We invested in a right winger we don't need, and took huge gamble on Alli… again, a player I'm not sure we need as well as Van de Beek.
Verdict…..
We left it too late to dump Rafa and get Frank in. The board have let us down, and I have no idea why the protests should stop.

Justin Doone
228
Posted 09/02/2022 at 09:00:47
Van de Beek has been given a lot of credit for doing very little by a lot of fans. He wanted the ball and tried to link play but only 5-yard passes that didn't get us anywhere. He's slow, weak and not up for a tackle, challenge or fight. The same as our other midfielders.
I think Branthwaite looked our most composed defender with the ball. Certainly kept possession and gave the ball away fewer times than others.
Gordon was my Everton MotM. We just didn't find him whenever he was making good runs, especially in the 1st half.
What I know and see is:
A flappy keeper. Defender's that are slow and can't pass. Having the ball in our defensive 3rd only puts our players under pressure and helps the opposition close us down and win the ball back in dangerous areas.
That's the tactics we want to play against, so why are we giving the advantage to the opposition?
I saw very few attempts to close down the opposition, very few hunting down in packs and a lack of knowing what to do whilst in or out of possession.
When closed down, as Newcastle did well, we needed to find the space and go long. Martinez, Silva, Koeman and even Ancelotti at first tried the 'play it out from the back' game and we can not do it!
Pep G would fail to get our players being able to do it. If he's the best coach at playing that way I have no confidence in Frank turning thing's around.
We need to turn the page and get the ball forward quicker.
What odds Frank getting sacked before the end of the season?That's how much of a misfit he is for our current squad. We should have kept Duncan at least to show fight, keep it simple and pick up a few points this Month.
Mark Ryan
229
Posted 09/02/2022 at 09:04:09
If Everton erected another statue like the Holy Trinity, one consisting of Mason Holgate and Andre Gomes, it would be represented by one player just stood stock still looking glum and the other would be a player reaching out for the opponents shirt to pull him back, and nearby would be a referee producing a yellow card.
Why do they get selected, week-in & week out? One is way past his best and slower than me, the other steals a living out of the club by doing the bare minimum.
Until we have a team with energetic, enthusiastic players such as Gordon, Godfrey and Richarlison, then we are going to struggle. We have to a bonded team, not a slow, lazy fractious unit.
If either Holgate or Gomes play on Saturday, I'll eat my hat. Frank, do what's kind and put them out of their misery and more importantly, our misery!!!
Richard Nelson
230
Posted 09/02/2022 at 09:04:40
The game on Saturday v Leeds has now taken on the same atmosphere as the Wimbledon game in '94... The significance of the game is there for all to see. Lose again, and the continued downward spiral could be unstoppable!

Rob Dolby
231
Posted 09/02/2022 at 09:06:04
Laurie 208.
I tend to agree with everything in your list but part of me thinks that this squad can't play that way either!
Burnley play like that and are in the same shit as us.
We need to sit deep and hit on the break. I can't see any other way.
Jason Hewly
232
Posted 09/02/2022 at 09:13:10
So, we're all agreed on the way forward...
KITAP1
Danny O'Neill
233
Posted 09/02/2022 at 09:13:35
Justin, your post tells me what I keep saying. It's not the constant turnstile of managers. It's the players.
It's the board.
It's the footballing structure of the club.
It's been the problem for years but those responsible keep getting away with it using fall guys for self-preservation.
Sean Roe
234
Posted 09/02/2022 at 09:20:08
Well it won't get any easier at the weekend. Leeds are a team that play at 100 mph with passion and a pride for the shirt. We've got absolutely no chance.
Gary Jones
235
Posted 09/02/2022 at 09:27:01
Jason @ 232 - for me, that's the worst thing we could do. We need to play to our strengths, and Alamo defending just isn't one of them. Set-piece record alone should suggest we're going to concede at least 1-2 a game.
Not sure what our strengths are, but with Alli (ignoring last night and recent Spurs), Van de Beek, Richarlison, Calvert-Lewin, Gordon, Gray, Townsend – we have potential goals. 4-3-3 high tempo, high pressing for me.
If we go down, at least let's do so having a go rather than with an absolute wimper.
Danny O'Neill
236
Posted 09/02/2022 at 09:39:05
So we go toe-for-toe, Sean. No other way with this squad and our weak defence.
Fasten your seat belt.
Iain Latchford
237
Posted 09/02/2022 at 09:54:05
We make it so easy for opposition managers. All they need to do is tell their players to press us. We then concede possession or give away free-kicks and corners. They are already then in the final third of the pitch, with our defenders far too deep.
We must get higher up the pitch quicker. Lampard is not an idiot and must be able to see this.
Gary Jones
238
Posted 09/02/2022 at 10:00:45
Justin @ 228 - it's an interesting comment you make about Van de Beek. There was certainly one instant of where a player went past him (think it was Willock) and he simply trotted back slowly after him. He did that infuriating (imho!) thing of trying to stop him turning back, rather than blocking his route to our goal. That's a worrying sign for me.
Your comment about not being a team who should pass around at the back is pretty sound too. All the other team need to do is press our defence and it's suddenly flap city (not just flappy keeper). In this context, I can see your point about Branthwaite - even though I rated him a 4 and "clearly not ready", a night's sleep = maybe he needs a run to get ready.
Gordon I felt had a mixed bag last night. When Gray was on (taking players over to his side of pitch) Gordon looked very dangerous in the spaces he was getting. However, for me he faded badly by coming deep and too wide at times after the break. Still should be one of the first names on the sheet moving forward.
Shame your last comment about Frank spoiled what was an otherwise good post. It's not just the man, but the team he assembles. I think the back room is excellent, and far exceeds the likely coaching setup we'd have got with Duncan.
They can't turn water to wine, we need to judge in the summer. If we don't survive it'll have very little to do with him or his 24-hour window, and everything to do with the utter shit show over the last 7 months.
Trying to end on positive note, "Get the ball forward quickly, and hard press them instead" should indeed be the motto. As painful as it is to say it, this is thd secret sauce of the red shite. Aggressive front-foot football, trying to win, not simply "not lose".
Dave Abrahams
239
Posted 09/02/2022 at 10:05:17
The injury to Gray was the start of Everton's problems last night.
The injury(?) to Mina made no difference; in fact, he was having a stinker of a game and definitely wasn't missed after he went off. The young lad Branthwaite added a bit more calmness and control to the defence (?) which panic under any sustained attack.
I'm afraid we are nor equipped to fight this relegation battle... 'fight' is the word and we are in a very short supply of that: fairies in defence and midfield.
I mentioned Colman earlier having a poor game. I thought he did... but one thing he doesn't lack is fight plus effort. Unfortunately, his other talents have faded and he is not the player he was. Other players are mentally weak and feeble.
I'll be going on Saturday, hoping the crowd will entice some effort, pride and determination out of these players... but, in the long run, I doubt there will be enough of that to sustain this battle to stay up.
Brian Harrison
240
Posted 09/02/2022 at 10:14:27
Dave @239,
I said on the other thread that the injury to Gray really impacted the way Lampard is trying to get us to play.
I don't know what you think but I am beginning to think that Mina isn't the full shilling, he goes down and stays down then when the physios come on he is trying to convince them he is fit enough to stay on.
Mina seems can't play more than once a week without picking up an injury, unless of course he is playing for Colombia.
Given our injury crises, I wonder how Lampard will set us up against Leeds? No Doucoure, Godfrey, Gray or Mina. Let's hope Mykolenko passes the covid tests as we can't have Townsend operating as a wingback.
Justin Doone
241
Posted 09/02/2022 at 10:26:12
Park the bus like we did against Chelsea for every away game. That may help keep a clean sheet or at least concede fewer goals.
Every set-piece – and I do mean every set-piece – go long, go diagnol and get to the edge of the opponents box quicker.
From there it's one touch pass, cross or shoot.
Newcastle have Saint-Maximin; Leeds have Raphina; we have Gray. Players who can create and score goals all by themselves.
Gordon – a player who many fans said will never be good enough for the Premier League just last season – is now one of our best and most consistent players. That's great for him and he deserves a run in the team and the plaudits but it also tells me a lot about our squad.
Time for Frank to be frank and sort the player's out whilst not leaving our weakest links (defenders) to be the key to playing and unlocking the opposition.
Clive Rogers
242
Posted 09/02/2022 at 10:27:36
It is a sad indictment of our club that we are in extreme danger of relegation and make 5 signings in the January window to save us, and none of them are good enough to be picked to start last night.
Christopher Timmins
243
Posted 09/02/2022 at 10:34:11
Mentally and physically weak just about sums them up over the past 14 games.
If we are to survive, then it will be because Van de Beek, Alli, Patterson and Mykolenko make a positive difference and help the likes of Pickford, Gray, Richarlison, Townsend and Calvert-Lewin to get us out of this mess.
Mark Ryan
244
Posted 09/02/2022 at 10:35:56
Dave @ 239, you are right to make the comment about Seamus's indomitable spirit but that is no advantage when playing Premier League football.
He would be ideal in a League One relegation fight but time and time again I read that he must start because of his experience, his leadership, his spirit to win. He is past it! Gomes is past it! Delph is past it! Holgate cannot do it! None of these players are good enough but our managers keep playing them.
Then we all come on here and discuss what went wrong. We have some players who simply are no good anymore. 3 started last night. We start with a team that has 8 capable players, week-in & week-out.
On Saturday, if Frank Lampard knows anything, Patterson should start. Branthwaite should start. Van de Beek should start. Take the lame out of the equation. There are 3 fresh players. Now pick your remaining 8...
Robert Tressell
245
Posted 09/02/2022 at 10:39:55
An observation: if the RS were on the end of last night's defeat the headlines would be:
- Horror tackle goes unpunished
- More VAR woes for the Reds
- Injury hit Red robbed by referee
This is the real story from last night. We were robbed. Absolutely robbed.
Yes we were also a bit shit but we were robbed. That should be the inquest and the club and players should be publicly leading that inquest.
We are far too accepting of this shit on and off the pitch!
Iain Latchford
246
Posted 09/02/2022 at 10:49:13
Clive 242.
I don't think it was that they weren't good enough to start. Lampard was rewarding the players for what looked on paper a decent performance on Saturday.
As I said earlier, Brentford were really poor, and last night the usual suspects reverted to type.
I'd expect the changes to happen on Saturday. The very short honeymoon period is over, and Lampard needs to start getting ruthless with his team selection.
Clive Rogers
247
Posted 09/02/2022 at 11:09:59
Iain, 246, I don't think any of the five are good enough. Alli was dreadful, a bad signing.
Iain Latchford
248
Posted 09/02/2022 at 11:21:10
Agreed he didn't do a lot. but he's going to need games to get up to speed. I know that's far from ideal in the situation we are in.
I thought Van de Beek looked decent when he came on.
Andrew Ellams
249
Posted 09/02/2022 at 11:21:13
If we lose on Saturday, there is a very good chance that Lampard could actually start his Premier League tenure with 5 straight defeats. I don't see how any club turns that around.
Brian Murray
250
Posted 09/02/2022 at 11:24:09
Iain @246. The players you say were rewarded for the last performance. I'd love to know, does Ferguson have the nerve to say from the start that these players will let you down? Sort of give the manager the heads-up – or doesn't football and Everton work like that?
He looked like Carlo and then Benitez largely ignored his input in the dugout. Now he's even further down the pecking order... What's the point of him staying?
Steve Carse
251
Posted 09/02/2022 at 11:32:16
Our best individual players are our forwards. Our worst are our back line (only by a fraction given the midfield). It seems a bit odd then that there are so many calls for us to play defensively. With this in mind it makes more sense to me that we play to our forwards' strengths and just hope we can outscore the opposition.
Anthony Hawkins
252
Posted 09/02/2022 at 11:36:07
I don't know if Deli was officially in the running to be a used sub but he look massively off the pace and like a rabbit in the headlights. His pass to Richarlison epitomised many things. Loved he continued to battle but he didn't consider the final pass 'got to get the pass in got to get the pass in' shit wrong pass. Great finish from Richarlison but you could see his frustration 'wtf would you pass to me?' He made that run when the pass was initially on but didn't have time to get back.
Can't decide if it's our defence or midfield that's letting things down now. I think it's the defence although Gomes was at fault for one of the goals.
Craig Walker
253
Posted 09/02/2022 at 11:36:53
Agree with Mark @244.
When I saw Gomes was starting I feared the worst. My memory isn't what it was but the last away game I can remember him doing really well in was the Anfield derby when Pickford gifted them a winner. He's too pedestrian and let's players breeze past him then continually gives stupid fouls. He has a good game every now and again and people start eulogising. 1 good game in 6 isn't good enough is it and that ratio is generous. We have so many players like that.
How many managers does it take to see that we are woeful at defending corners and free kicks? Surely that can be practised and players can be drilled. Pickford has been decent over the past few seasons but I don't think he commands his penalty area enough. Keane and Holgate are atrocious. I thought Townsend was terrible last night but the injuries did us for being able to make tactical substitutions.
Sad to see but Coleman is past it. We signed Pattinson. Play him. Otherwise, why have we bought him?
As others have said, we don't have the players to play around at the back. Always amazes me that before a game, they can cone off a pitch that's 1/4 of a full size pitch or smaller and players can control a ball, move it, find space etc. Give them more space and time in an actual game and they lose possession so easily.
I've worried about relegation in the past but have always thought we'd somehow get out of it. I've had the sinking feeling since the Watford debacle that we are going down this season and it has grown by the week. There's a lack of belief through the squad and players seem resigned to it. Lampard and his coaches have a lot to ponder. The Villa, Newcastle and Leeds games were big chances to turn things around and we're fast running out of so-called winnable games. Very worrying.
Brian Harrison
254
Posted 09/02/2022 at 11:47:22
I remember many posters coming on this site proclaiming that Ancelotti played anti-football, were being the clever manager he is quickly understood the only way this squad would get results was making them a more defensive side. Lampard has come in and is trying to get them to play a more open passing game which is what the majority of fans are crying out for.
But even when Guardiola took over a far better squad than we have he initially had problems implementing his style of play; now every club in the Premier League are trying to copy his style of play. The problem is that most other clubs don't have the type of players to play that system.
To play that system you have to firstly have players good enough at the back to play that passing out from the back style, clearly last night Mina and Holgate put their team in trouble with a poor selection of passes, which led us to concede free-kicks in and around our 18-yard box.
While I think had Ancelotti stayed and had the funds which I think was clearly the issue that made him look elsewhere, he would have bought players to change the style of play he had been playing.So, seeing as we wanted a more open and attacking team to watch, then we have to back Lampard and his coaches in trying to change our style.
I think when we lost Gray and then Mina it really changed how Lampard wanted us to play. Just imagine if Newcastle had Allan Saint-Maximin and Lascelles injured in the first half, does anybody really believe the result would have been the same.
Mike Price
255
Posted 09/02/2022 at 11:53:38
Robert#245 Bang on with those observations.
We're a soft touch on and off the pitch.
Len Hawkins
256
Posted 09/02/2022 at 11:57:21
Yes the usual suspects played to their weaknesses as usual but slagging Lampard for playing them is OTT he has to assess ALL the players in match conditions not poncing about at Finch Farm. I think he learned a lot last night about the TOOLS he has at his disposal tools being the most obvious description. I think he will try other players in the hope he can find some who are prepared to earn their money, Perhaps for a start he could get Tosun Rondon Iwobi Delph to one side and say the side is bad enough I don't want you anywhere near the training ground off you pop I've found you a National League side who need some players but in the case of you Delphine there is a medical training facilities who are looking for training dummies.
Then assemble the rest and warn them they will be joining them unless they pull their fingers out.
Being given the the Everton job must be like Thatcher sending you to turn British Leyland round in the 80's.
Barry Hesketh
257
Posted 09/02/2022 at 12:06:00
Robert @245
This season I have been concerned about the unpunished rough-house nature of our opponents in many a match, and I was also concerned that our financial position and the club's stance on the European Super League, would result in some sort of unnofficial sanctions.
The fact that some clubs - well one actually - benefit hugely from debatable decisions week-in-week-out, VAR or no VAR, leads me to believe that the product, i.e. Premier League is all important and it shall be protected by whatever means necessary.
Seeing Everton in the Championship would suit many of the movers and shakers at the FA and Premier League, and given the times we live in, they might actively seek officials to be more lenient towards our opponents and treat our fouls etc to become bookable offences. If this is happening or has happened, it won't be a good enough reason to cite for our potential relegation, but it could certainly be seen as very unhelpful in the round.
Dave Williams
258
Posted 09/02/2022 at 12:06:52
How depressing is this?!
It's all been said by the posters above. Frank now knows the reality and I should think there will be a meeting of his staff today to discuss what should be done. Leeds will give us problems as they play flat out press and there is no way that our CM from last night will cope. We need three in CM and Gomes cannot be one of them as they will run rings around him due to his slowness. I thought he was excellent against Brentford but we can't expose him to Leeds after last nights performance. Donny has to start alongside Allan.Dele didn't show anything to suggest he should start but there is a lack of options here. Gbamin wasn't in the squad last night which suggests Frank doesn't like what he has seen so far. I would play Gordon as the most forward of three in CM. That leaves room for DCL to start flanked by Richi and either Gray if he is fit or if not El Ghazi or even give young Dobbin a start.
I thought Branthwaite was ok last night. Keane persisted in passing to him when he was already under pressure but he kept his cool and mostly moved the ball on to his own team. When you consider that he was playing alongside such a makeshift LB in Townsend he coped quite well.
Brands should be shot for allowing Nkounkou to go on loan with only Godfrey to cover Digne and to now spend £18m on a guy who may not be ready is crazy ( admittedly this was down to Benitez). Hopefully Mykolenko will be ok for Leeds.
I agree with the posters about our flappy defence. There is a nerviness and desperation across the defence and goalkeeper and as others have said this is because players who are ill suited to passing out of defence are low on confidence and susceptible to the press. We all know how Leeds will play and Frank must surely stop this tactic and tell his defenders to get rid. With DCL up front we will at least have someone to aim at.
Our recent record has relegation written all over it and Frank needs an enormous effort and some good fortune if he is to turn it around.

Eddie Dunn
259
Posted 09/02/2022 at 12:17:09
Against Leeds, I expect a totally different approach.
With Domenic up top, we will have a target man and we will at least have a threat and an "out" ball.
Returning to what Tony "A" said, I also think Mina threw in the towel. The old twinge on the hip(an old injury) and very convenient. He was being torn inside-out by Saint-Maximin and simply wanted out.
He is a basket case and has let us down many times with his weird attitude. He went down and held his head with no contact on that area.
He has been touted on here as our best centre half – I would have all of the others before him.
For me, our goalie unsettled the whole defence with his nerves. The Geordies got to him and he instigated many of the crazy passing in our penalty area that undid us or gave possession away.
He pulled off a few grand saves but this lot need a big monster who comes out (without clonking his own men) and commands his area.
Regardless of his keeping plusses and minuses, he is an unsettling presence.

Brent Stephens
260
Posted 09/02/2022 at 12:17:21
We're playing a risky game in and around the defence and midfield given the players available at the moment. A back line with players who are either gutsy but slow, and/or who don't pass the ball well. A midfield with players who might have skill but are slow (Gomes), or who are gutsy but slow (Allan). So we lose the ball too often in that area around defence/midfield and panic sets in, with players out of position, players who have limited defensive qualities as it is.
It goes against the grain but at the moment I'd rather play that risky game in and around attack and midfield. Lose it there and the defence is in a better to position to be seeing what's happening in front of them and organise accordingly. Look for the little pieces of good luck further up the field rather than so far back. It's a question of where you take the risks.
Mark Ryan
261
Posted 09/02/2022 at 12:21:20
I'm with Brent, attack, attack, attack. Saturday cannot come soon enough for me. Bury this disappointment
Alex Gray
262
Posted 09/02/2022 at 12:42:44
Reality is mina and goddfrey are both our fastest and strongest defenders. Keane and holgate are neither. None of them are good on the ball and none of them are leaders. To be honest I don't dislike the guy but Keane is a coward. You can see him shrink on the pitch. Coleman is a huge problem and what surprises me is the lack of leadership on the pitch from him. He not only looks a shadow of himself technically but his character too.

Danny O'Neill
263
Posted 09/02/2022 at 12:50:26
Good observation on Pickford Eddie. I saw him sarcastically react to the natives more than once. Just ignore it & focus. It's not the first time he's done that against them.
We can't and shouldn't park the bus. Defensively we aren't secure enough. We need to go forward quickly and play percentage football in terms of territory. Keep the ball away from our box as much as we can by being direct. Use the young full backs (if fit and selected) to press high and hit the channels or the forwards on a gamble.
As a purist of the beautiful game, I hate myself for saying a lot of that. I'm almost describing the other lot and how they play
Robert, I know what you're saying. Ultimately we were well beaten but once again, the officials were questionable both ways. I think it was the challenge on Gordon you refer to? Difficult to see being up in the heights of probably the highest building in Newcastle but no doubting it was a shocking tackle that went relatively unpunished.
The players had our backing last night. Maybe they couldn't hear us given how high & far away we were, but ultimately, once they cross the line its down to them. Not me. Not that unwavering support. Not the manager. Them.
Sorry, still raw & tired. If I could hate them I would. I can't.
Derek Knox
264
Posted 09/02/2022 at 12:54:03
Mark, Good Title for a WW2 Film, but not for some of our shrinking Stinkweeds! I've seen more backbone in a Jellyfish! Although the ref was blind on a few decisions, why does that not surprise me? He is one of the biggest Bell Ends going.
However, we can't just rely on getting a decent Ref, not sure that there is one in the Premier League. Apart from Saint-Maximin the Barcodes are nothing special, yet we made them look like they wanted to escape relegation more than we did!
Andy Crooks
265
Posted 09/02/2022 at 13:18:18
Lampard's job is to remove the fear from our players. They are paralysed with it.
Christy Ring
266
Posted 09/02/2022 at 13:18:55
We are not equipped to play three at the back with two wing backs, and the two in midfield are not physical enough. Seamus hasn't got the speed, and on the other side Townsend never played there before. 433 is the only option, and would give us a more attacking option. I will say this, all the criticism and abuse Seamus is getting is unreal, he was one of our better players last night. All the comments who want Patterson to start against Leeds, he played 6 games for Rangers all season, played 1 game for our u23's since he arrived, has anyone seen him play, because the excuse for a manager who signed him didn't even play him.
Mark Ryan
267
Posted 09/02/2022 at 13:31:20
Christy, I respect what you say but I cannot agree that the criticism of Seamus is unreal. His lack of Premier League quality is like a slap in the face, all too obvious. Patterson is not getting a game because he's not being trusted by anyone. He was kept out if Rangers by the captain. The same is happening here. Gerrard never trusted him and now, one of our slowest players is keeping him out of the team. It's nothing personal for me. My family are Irish, we love Seamus, he's past it. It's no good him having the heart of of a lion and all that experience when his legs are made of lead.
David Graves
268
Posted 09/02/2022 at 13:34:50
Christy I agree with your comments about Seamus and the clamour to play Patterson who lets face it was a second choice at Rangers. I watched the old firm game last week and from what I saw both teams would struggle in the Championship.
But I disagree that we can't play 3 centre backs as I think it's the only option. If we play two who will they be out of Keane, Holgate or Mina (if fit)? Any combination fills me with fear. I thought that Branthwaite may have been an option but last night (admittedly having had a smack to the head) he had a shocker. He didn't know if he was batting or bowling.
I think Lampard realises that none of the three are good enough to play as a two hence the set-up on Saturday.
Tom Bowers
269
Posted 09/02/2022 at 13:42:47
There are many variables to muse over and we are all hoping Frank will get them sorted soon.
His problems mount with the injuries much like they did with Rafa. We haven't had a settled formation all season and what happened early on yesterday just scuttled whatever plan Frank had.
Gray may not have been ready to start and perhaps shouldn't have.
Despite the Bees game it's obvious we are in an almighty slump and anything less than 3 points against Leeds would be a catastrophe
We cannot seem to defend anything these days and whilst Holgate is piss poor at times the others have been all at seas too.
Solidity as a unit especially in midfield where the tackling and closing down is very weak needs to be sorted soon by Frank as most teams are having far too easy.
Ray Robinson
270
Posted 09/02/2022 at 13:45:36
Agree Christy. Past his best he may be but with so few defenders to go with, two of whom are untried newcomers, there probably is no option but to include Coleman at the moment. Besides, he wasn't anywhere near the worst defender last night.
There is tendency on ToffeeWeb to eulogise the players who aren't playing. A few weeks back Gbamin was the answer despite never having had an extended run out. Now it's Patterson who has played just a dozen senior games for Rangers and would gave been up against Saint Maximin! Next people will be advocating a return for Iwobi!
I don't know what the best combination of players is - I'll leave that up to Lampard, but what I am certain about is that it doesn't include Gomes as a starter and Coleman is still preferable to Holgate.
Dave Abrahams
271
Posted 09/02/2022 at 13:51:45
Brian (240) " I'm beginning to think that Mina isn't a full shilling" Brian I've always thought that about him, I didn't think he was trying to tell the physo that he was fit to continue, I thought that Pickford and Allan were telling him to get up and try and run the injury off, then when he got up and pressed his foot on the floor his face took over, an agonised look on his kipper, but all that wrestling with his opponents knocks me sick,I look at him and Keane then look at Lascelles for Newcastle, a lad we got fined for when we tried nip him from Notts Forest, no messing messing about, no nerves just getting his tackles in aggressively and urging his players on, a proper centre back, one we are short of at the moment.
As I said in a previous post, we have not got the fighters in this team to keep us up and God help us in the championship where the going is even harder, we'll have to get their mam's to take them home, pitiful!!
Barry Hesketh
272
Posted 09/02/2022 at 13:55:50
I saw comparisons earlier in the thread to this current team and the side that escaped relegation in 1998, one frightening thought is that the Kendall Mark3 team had 3 more points from 21 matches than our current side has, and managed to get to 40 points at the end of that 38 game season.
Mike Walker's woeful team also had six more points than our current side has, although 21 matches was merely the halfway stage of the season in 1994 and that team ended up with 44 points.

Brian Hennessy
273
Posted 09/02/2022 at 14:01:41
I'm trying not to lose faith but defeat against Leeds on Saturday and Everton vs Brentford on Sunday 15 May 2022 could be the last ever Premier League game to be played at Goodison Park.

Brian Harrison
274
Posted 09/02/2022 at 14:06:52
Andy @265,
I agree most of our players as you say are paralysed by fear, which comes from winning 1 league game in 14. But how Lampard removes that fear, I don't know.
Maybe we need a psychologist like Peters who worked for Liverpool at one time and now also works with Ronnie O'Sullivan, the snooker player.
Many of this squad are on their 3rd manager and they have had to adapt to different styles. I don't think they know whether they are coming or going.
I know Lampard has said he wants to keep it simple and not overload them tactically. But there are very few of this squad that seem able to assess a game as it's going on and change things accordingly.
The worry is, for the next few games, he will have limited choice and defensively, with injuries to Godfrey and Mina, it reduces his choices a lot. I know there is always a clamour to throw young players in but doing that can also destroy a young player if it goes horribly wrong.
Where I am confident is I think we have a lot of quality in both the manager and his coaches, and I am hopeful they will be able to steer us to safety.
Then, if they achieve that, by the summer, they will know who fits their style of play and who doesn't, also they will have a pre-season which he hasn't had the luxury of this season.
Robert Tressell
275
Posted 09/02/2022 at 14:08:58
Danny # 263, you're far too reasonable. An RS fan could be blindfolded and buried beneath 2 foot of concrete and still be absolutely certain that Shelvey should be sent off.
The players and management should be screaming blue murder for the sending off.
It gave NCL players and fans a massive lift to keep Shelvey on the pitch. They knew they'd won the referee.
There should now be a media outcry - a public campaign to get Shelvey banned and that referee off our fixtures.
This is how the RS operate.
This club is too nice, too old fashioned and miles off the pace as a result.
Mark Ryan
276
Posted 09/02/2022 at 14:24:45
Rob @ 275 you're right. Five Live were screaming last night about the red card that never was and today there is nothing on Sky about it. Their reporting is simply about the way that Newcastle lifted themselves on the night to win. We as a club just hang our heads and say nowt. Should be a retrospective red but with VAR we are hamstrung. An awful tackle aimed at one of our form players which could have ended his season
Derek Taylor
277
Posted 09/02/2022 at 14:29:47
Rather like Martinez, Lampard looks like being an accomplished talker/bullshitter !
Again like the Catalan, he seems obsessed with short passing and not so obsessed with defensive tactics at set pieces. As a consequence, I can see him going down as only the second manager in history to dump Everton into the second tier.
I'd forego all the Russian millions to have Moyes in the managerial chair at this time even if BB was ic transfers !
Colin Metcalfe
278
Posted 09/02/2022 at 14:46:26
Wow Derek#277 give the guy some slack, one week into the job and you have made your judgment already ?
Paul Hewitt
279
Posted 09/02/2022 at 14:48:10
I agree Derek@277. This squad can't play the way Lampard wants, they simply are not good enough. We just need to knuckle down and fight our way out of trouble. All the fancy stuff can happen next season with better players.
Barry Hesketh
280
Posted 09/02/2022 at 14:54:10
Frank: Yeah this is a very bad team with some embarrassingly poor players, I'll point out all of their various faults and drop them all and play the u23s or u18s, I'll refrain from pointing out any positives and since I've had over a week in charge, I'll do the decent thing and resign! NEXT!
We have 17 games to save the season, nothing is going to change, not the players nor the manager, accept that, and we may find a way to help them out, don't accept it and we'll continue to go round in ever-increasing circles of fear and loathing, which will likely help what many find to be unthinkable into becoming a nailed-on certainty.
Paul
By fancy stuff, do you mean stuff like finding a team-mate with a pass? Apparently Townsend, Keane and Holgate gave the ball away 45 times between them last night. How can professional players at any level be so abject?
Paul Hewitt
281
Posted 09/02/2022 at 15:12:44
Michael Keane must be the most timid and frightened looking player I've ever seen. He would get out fought playing in an under 13's girls match. Give me a Watson are Gough any day.
Steavey Buckley
282
Posted 09/02/2022 at 15:17:25
The last 2 games against Brentford and Newcastle can be considered failures because Everton lost 3 important players who could 'save' Everton from relegation. Yet, it was a big mistake not to buy another centre half during the transfer window because Yerry Mina's known appalling injury record.
Alan McGuffog
283
Posted 09/02/2022 at 15:25:51
Yeah he should have been off. But in a relegation six pointer isn't his the sort of aggressive attitude that we could do with ?
When we go down our team can sit around moaning about all those rough boys they had to play against. 'Snot fair...and they played with a casey. And they fecked us up in the car park after.
And their fans called us rude names.
Team of bottlers. Ashamed of them.
Ted Donnelly
284
Posted 09/02/2022 at 15:38:13
ALL of the players are shit...lampard has just realised that ALL of his players are shit...end of!!!
Derek Knox
285
Posted 09/02/2022 at 15:38:27
I was watching the Speed Skating before in the Winter Olympics. Witnessed some nasty accidents too. Now wouldn't you think they would put some Salt and Grit down ? :-)
Rob Halligan
286
Posted 09/02/2022 at 15:44:37
Robert # 275. I am in no way knocking you when I say this, but have you ever been to Newcastle, and particularly in that stand for away fans? As Danny says at # 263, sometimes it's very difficult to see exactly what happens during a game, and for our goal, and their second, both scored down the opposite end to where we were, I didn't realise at first that both goals had been scored. For anyone watching on TV, you have the benefit of replays, over and over again, so yes, maybe it was obvious that Shelvey should have been sent off, but I didn't hear anyone around me screaming for a red card, simply because we couldn't work out exactly what had happened. A little fact for everyone regarding that upper tier for away fans................ . There are 14 flights of stairs and over 140 steps to climb, and you are even advised that if you are scared of heights or don't have perfect eyesight, then you may struggle up there. You do get a cracking view of Newcastle city centre from up there though!!
Michael Lynch
287
Posted 09/02/2022 at 15:56:26
Lampard looked a bit shell shocked in his interview last night. But he has to stick to his guns and ask the team to play joined-up football. Not just because that's what he promised in the job interview, but to try to get this lot to play backs-to-the-wall, route one football has - as Frank pointed out - failed dismally this season.
Our strengths are almost all in attack - Richarlison, Gordon, DCL & Gray are our best players. Townsend is decent, DvdB looks a gifted footballer, even Dele might show the odd flash of brilliance coming off the bench eventually. The rest are fucking useless or injured. Sure, we'll get turned over by teams like Newcastle, and probably Leeds, but hopefully we'll get wins against the likes of Brentford - more passive teams who let us play a bit.
We just need to survive this season, and hope that Lampard can get rid of the shite and bring in some players in midfield and defence who can play his kind of football.
Kieran Byrne
288
Posted 09/02/2022 at 16:04:38
Last night we needed a leader to step up after Gordon got taken for a ride by that thug, never mind that it should have been a sending off, someone should have been in his ear hole telling him he's not walking off the pitch alive ffs.
Also should have been telling that idiot of a ref that if that's only a yellow, then he's given you license to two foot studs up tackles for both teams, the lack of this team standing up for themselves & each other tells a lot about the spirit /character in the room.
We keep letting teams take liberties with our better players,the "tackle" on Richarlsion vs Burnley & many others including last night shouldn't be tolerated at all, any team with an ounce of pride would have started WW3 ffs, we shrug & play on
Simon Dalzell
289
Posted 09/02/2022 at 16:04:39
Bob (183) Do you think I'm surprised we lost ? !! The Brentford win didn't fool me. 'Snarked and Negative' an obvious reaction to that shite and our position.
Robert Tressell
290
Posted 09/02/2022 at 16:08:56
Rob # 286, I've not made my point properly. You're quite right, it would have been impossible for the away fans to call it at the time. I'm saying more that in the inquest that follows, amongst fans and within the media, we're so damn reasonable! The headlines should all be about VAR controversy. They would be if this was the RS.
Because, crap though we were, we would have won that game with a stronger referee against 10 men.
Mike Hayes
291
Posted 09/02/2022 at 16:13:48
I've just come to the conclusion that Everton could be the first club in history to buy its way into the Championship - thanks guys you must be so proud of yourselves 🤷
Jamie Crowley
292
Posted 09/02/2022 at 16:21:27
We simply have to attack. Our back line is far too weak, and our strengths in the team are our forward players.
And we have to go three in midfield. We simply have to not get overrun in the middle of the pitch.
I'd set up this way for Leeds, in a 4-2-1-3 with two holding midfielders and one advanced midfielder who can drop and help in midfield when not in possession:
Picks
Coleman - Keane - Branthwaite - Mylo
VDB - Allan
Dele
Gordon - DCL - Ritchie
I'd bring Gomes on for Dele to unlock the thing if Dele falters. Do NOT put him deep, he gives away a bunch of silly fouls in dangerous positions.
I'd tell the front three to frankly almost never track back, and look to be the outlet when we win possession so we can move forward and attack.
Defending with this squad will simply result in slow-bleed death, with a bunch of 0-1 / 0-2 losses.
Mason Holgate is absolute shite, but the one thing I remember him doing exceedingly well was playing defensive mid under Duncan. If DVB or Allan start to tire, maybe (??) put him there as our options are so limited with the injuries we've sustained.
Have to throw the kitchen sink at every opponent. This Leeds game, I think, is going to be a wide open track meet.

James Marshall
293
Posted 09/02/2022 at 16:38:06
Not sure how much its been mentioned on this thread, but for me the biggest issue came when we lost Gray and Mina in the first half. Those 2 forced subs completely ruined any chance we had, as the subs really make a difference in turning games.
The 2 own goals were a rare & odd thing to happen (the quickest 2 in PL history) and the game really came to life for Newcastle roared on by their crowd.
To be fair to them, they did to us what we've often done to teams coming to Goodison - it was very much like playing the crowd as it was the team and once we were out of options due to the forced subs, the game was up.
They pressed us hard and I thought the game was so frantic from start to finish that it absolutely suited the home team.
Lampard was already up against it, and those 2 subs killed us. There was no way to change things and get DCL on as our midfield was being overrun as usual. Without Doucoure we're wide open in there and teams know it. It isn't rocket science.
I still agree with some posters who allude to us having enough in the squad to stay up, but it does feel bleak today. Still, beat Leeds at home and things will look a little rosier. It's tight, but I still feel we'll move up the table and eventually finish 10th or so.
Derek Cowell
294
Posted 09/02/2022 at 16:40:12
I commented the other week that when we played Newcastle St Maximan would tear us a new one because our midfield and defence are just too easy to run straight through. Lo and behold a blind man could see it!
We have recently lost to three of the bottom four teams and conceded 10 goals in those three games and still there are people convinced that there are three worse teams than us. Unbelievable.
We have a team full of sicknotes with no fighting qualities at all. We are gonners in this league!
I even fear for our Championship survival given that every game down there will be like a cup final for the other teams and our players (the poor ones that survive the fire sale) just won't have the fighting qualities necessary.
Gutted but it's all so predictable.
Welcome to the Bramley More car park!
Dale Self
295
Posted 09/02/2022 at 16:44:29
Derek 218, not picking an argument but I think we racked up possession time chasing the game.
On whether to attack or park it the crux of the matter is how we lose possession thus creating easy transitions for opponents but more fundamentally how we get it out of our half. Lumping it forward is a fool's game because we don't win second balls in my opinion. When we attack there should be some sort of acceptance of an attack that has stalled and just take a shot or play the ball to an area and get into defensive shape.
The false dawn of Brentford has promoted some thinking that we could just outscore the opponents. I'm not sure we have that kind of firepower, we still need to control the tempo because of our lack of pace. Too much unproductive attacking and we offer way too many transitions to the other side. This is why Richy and DCL's lack of chemistry is so frustrating, we don't have obvious preferences we are working toward in our scheme. We get the ball into the final third and stall way too much which leaves us backpassing and pantpissing on the back line.
Derek Knox
296
Posted 09/02/2022 at 16:55:00
Rob @ 286, " You do get a cracking view of Newcastle city centre from up there though!!"
Were there any decent Sales on ? :-)
I know that sounds a bit daft, what's new for Me ? But, there is little football to talk about !
Ricky Oak
297
Posted 09/02/2022 at 17:06:32
245 and 290 Robert T.

100%,in agreement with you, this is exactly what kills us as a club, the utter, obvious, bias and corrupt officials that, disregard and disrespect our team every single game.

It has been and will continue to erode this great club unless someone, someone in authority, has the courage to record and highlight the total contempt Everton football club receives from the supposedly neutral officials.

Hopefully, this manager has enough clout to stick up for our lads, not holding my breath to be honest, please God, a level playing field, really basic is it not?
Gavin Johnson
298
Posted 09/02/2022 at 17:09:20
Kiaran #188
Yes, the 97/98 squad was hopeless, but we still had the likes of Waggy, Craig Short, Don Hutchison, Graham Stuart and Big Dunc. Besides Andy Hinchcliffe and Gary Speed in the 1st half of that season. I'd take any of those players in their prime over the likes of spineless characters like Andre Gomes, Michael Keane, and Mason Holgate.
I remember going the derby at Anfield that season and the team being very unlucky not to get the win with Madar missing a sitter. In the end we got the 1-1 draw. But the difference is, the team still turned up and you felt like you could get a result. There was still fight even though there were some woeful players like Claus Thomsen and Mitch Ward.
Of course the current team is better on paper but I don't see anyone who cares about the cause apart from Allan, Gordon and Seamus...and his legs went 2 seasons ago.
Brian Hennessy
299
Posted 09/02/2022 at 17:24:23
Can anyone explain what this "inconclusive Covid test" was all about last night with Vitalii Mykolenko?
H either he tested positive or negative or am I missing something?
Mark Wynne
301
Posted 09/02/2022 at 17:41:55
Hi Brian,
Assuming it's a PCR, PCR tests are run through twice and it could be that one result was positive and the other negative. It could be that the tube wasn't sealed properly, or there was leak or that the label wasn't readable and was rejected. Also, it could be that he has had Covid in the last three months and in the NHS at least, they won't PCR someone who has been positive in the last ninety days as the testing process "amplifies" dead virus strands and can give a false positive. In short, a whole bunch of possibilities.
Martin Mason
302
Posted 09/02/2022 at 17:47:04
Brian, not only can the tests be inconclusive, they are absolutely fucking useless.
Dale Self
303
Posted 09/02/2022 at 17:48:19
Let's not start that crap again, please.
Danny O'Neill
304
Posted 09/02/2022 at 17:51:33
Rob, at times I was having to ask who was fouled and I didn't even know we had scored, let alone who had scored!! Possibly my eyesight, but you are a long way away from the pitch!
A far cry from my 1988 (I think) visit to St James' Park when there was only one stand - the only one remaining that has Newcastle United labelled as you look over to the view of the city centre as you say on to the left from where the away fans sit.
1988 and them with that Brazilian, Mirandinha, unique in the English game at the time. The one stand I mentioned, an open ended Gallowgate end terrace. Virtually nothing on the side opposite the only proper stand and us crammed into the remnants of terracing that sat in the corner underneath what I stood above last night. Alongside a temporary Golf like scaffolding stand behind the goal.
I have to say, it looks impressive on the cameras and from the outside, but I hope we add more character to our new stadium just as Tottenham have done. Scratch the surface and St James' is pretty soulless, characterless and a bit of a concrete monstrosity.
With 141 steps and no escalators as the 2 blokes in front of me counted!! Then make your way up more if you're in the back rows!
Second only to Koln / Cologne Cathedral for those who know that climb!
Anthony Hawkins
305
Posted 09/02/2022 at 17:53:53
I totally agree with those saying Mina wanted out. It's convenient he pulled a sicky right after being pulled up for aggressive defending. I can't believe he's injured. Unwilling yes, injured no.
Alan J Thompson
306
Posted 09/02/2022 at 17:55:11
Rob(#286); The Shelvey tackle on Gordon was a leg breaker, wrap one foot around the front and push on the back near the knee with the other leg. I once saw Tony Kay demonstrate it in a game when he said to one of our side that all he needed to do was push, and that was a charity game.
Frank now needs to face reality and attack at home and park the bus away, horrible but necessary.

Brent Stephens
307
Posted 09/02/2022 at 17:59:13
Danny "With 141 steps and no escalators as the 2 blokes in front of me counted!!"
You could queue for the lift, Danny! Wimp! (this wimp was tempted to take the lift last night!).
Alan J Thompson
308
Posted 09/02/2022 at 18:07:00
Danny(#304); I think they, Newcastle, had a Brazilian before that whose name escapes me, a short balding player, but it was said that as they came out for one game that Terry Darracott asked for his autograph.
Barry Hesketh
309
Posted 09/02/2022 at 18:16:22
Alan @308
Chilean, George Robledo was the first South American to play in the FA Cup Final when he appeared for Newcastle in their victory over Blackpool in 1952. I'm still trying to identify this Brazilian you mention.
Brent Stephens
310
Posted 09/02/2022 at 18:19:50
Off-topic, sorry, but does anybody know whether or not the U18s do play MU U18s tonight? EFC and MU websites both still say TBC, though the EFC site has a link to a live stream - "video will play once broadcasting starts".
Alan J Thompson
311
Posted 09/02/2022 at 18:25:09
Barry(#309); I can picture the bloke and I'm fairly sure he was the first Brazilian to play in England, certainly one of the first, and I think his name had only 4 or 5 letters in it and had to be the early or mid 1970's but played for Newcastle but may also have been transferred to another English cub.
Kieran Kinsella
312
Posted 09/02/2022 at 18:29:43
I thought Mirandinha in 88 was first Brazilian at Newcastle
Danny O'Neill
313
Posted 09/02/2022 at 18:40:45
I ignored the lift out of principle Brent!! Next time however!!
Off topic but Alan @308, you reminded of my trials at Bellefield. I was small for my age at the time and it was quite intimidating playing with lads the same age who could have easily have had a moustache and a passport, even at 12 years old.
Terry Darracott was brilliant. He reassured and coached; really put me at rest as I was nervous as hell. I forget the full name now and don't want to Google but the Director (I suppose that's what we'd call it now) was a true gent now as well. Ray??? Anyone?
My Dad didn't even watch me. He was too busy marvelling at the blue clad pool table in the canteen and wanting to try and catch time with Howard Kendall.
I always regret never taking up the offer to go back for more games and trials. I was so intimidated by being the small lad even though I eventually grew into a 6 foot and athletic football playing centre back at my own level.
I guess that helps explain my occasional rantings about the academy, grass roots and youth coaching. You can never tell at 12 how a player will turn out, both technically, physically and in terms of mentality.
Barry Hesketh
314
Posted 09/02/2022 at 18:40:48
Alan @311
I don't mean to labour the point, however, according to Gary Parkinson (442) published March 04, 2009
English football's first Brazilian, Mirandinha came to Newcastle 22 years ago
I looked down the list of Newcastle players who are Brazilians and can't find any that match your description, although I wondered if the Geordie habit of referring to people as "Marra" may have sounded like they were talking about a Brazilian player in the 70s.
Tony Twist
315
Posted 09/02/2022 at 18:53:48
I've just got the feeling that this team is weak minded and lazy and things won't change much, with Everton surprising us once in a while with the occasional win. I am disappointed that Frank didn't come in with the mindset of free flowing football at home, park the bus away especially for the first half dozen matches. As a few have said before, Everton got it totally wrong with purchases, at our time of need, the later stages of this transfer window. A huge amount of hours on the training pitch is required but at least this result has happened early giving time to get things right. Over to you Mr Clement.
Colin Glassar
316
Posted 09/02/2022 at 19:26:58
Early days, Tony. This group has some really talented footballers but a few cowardly shithouses as well who let their fear spread throughout the team, looking at you messrs Keane, Holgate, Gomes etc….
This team needs drilling to death with, pass, move, pass…. I think Frank has some top coaches and will get us to safety but the weaklings need to be weeded out in the summer.
Alan McGuffog
317
Posted 09/02/2022 at 19:36:29
Danny...would it have been Ray Hall ? Good mate of the brothers.
Dave Abrahams
318
Posted 09/02/2022 at 19:58:57
Barry (309), George Robledo was an inside forward, he had a brother a left half, did he play in that final?
Tony Abrahams
319
Posted 09/02/2022 at 19:59:41
A great observation Colin, but pass and move, pass and move, would absolutely destroy most of our players imo. We played some nice little triangles at times yesterday, but it did have me thinking, why? or what for, because once we had worked it well, our midfielders can't wait to offload the ball, instead of running forward and trying to commit their opponents, by making them come towards the ball.
It's been a hard day thinking about Everton, but the positive (if that's the right word) is that these players couldn't give Ferguson or Lampard, that bounce, that new managers usually get, and hopefully this turns out to be a blessing in disguise for our newest manager, who must definitely now know, what an enormous task he's been given.
Barry Hesketh
320
Posted 09/02/2022 at 20:02:08
Dave @318
He did indeed
GK 1 Scotland Ronnie Simpson
RB 2 England Bobby Cowell
LB 3 Northern Ireland Alf McMichael
RH 4 England Joe Harvey (c)
CH 5 Scotland Frank Brennan
LH 6 Chile Ted Robledo
OR 7 England Tommy Walker
IR 8 Wales Billy Foulkes
CF 9 England Jackie Milburn
IL 10 Chile George Robledo
OL 11 Scotland Bobby Mitchell
Manager:
England Stan Seymour
Jay Evans
321
Posted 09/02/2022 at 20:05:20
Danny 313, I think you are referring to Ray Hall an absolutely great fella.
By the way Danny – you're not from Baycliff are you?
Barry Jones
322
Posted 09/02/2022 at 20:10:05
As much as I hate to see Everton lose, I agree with you, Tony, that there may be some perverse positives from the Newcastle game.
The manager has now seen how bipolar we can be and this has to be addressed. I fear it won't be easy but I am hopeful that this set of players may be able to scrape enough points to get the job done.
I think that having Van de Beek as the creative hub in the middle could be pivotal for the remainder of the season.
Joe McMahon
323
Posted 09/02/2022 at 20:13:38
Bollox, Leeds and Norwich winning.
Mark Ryan
324
Posted 09/02/2022 at 20:28:18
I feel confident that, with Ashley Cole on board, he will be telling Frank who are the most appropriate and capable defenders to play against Leeds. I find myself asking for Patterson and for dropping the ever battling Seamus and that's because I feel he's past it ... but what do I know?
I never trusted Rafa or Carlo to pick the right players. I feel we now have a strong enough coaching team to choose the right team. So I'll wind my neck in and trust the coaches. Can't wait for Saturday, albeit Leeds will be tough.
Dave Abrahams
325
Posted 09/02/2022 at 20:36:27
Gavin (298),
In that derby game, a night match, Liverpool were lucky to get a draw. I think Paul Ince got the equaliser near the end of the game. Gareth Farrelly was the other central midfielder with Claus Thomsen, that sitter by Micky Madar was unbelievable – he could have blown it in. Duncan got our goal.
Brian Murray
326
Posted 09/02/2022 at 20:52:21
Danny, it was Ray Minshull I think you refer. Ironically my older bro had trials in the early '70s at Bellfield but was eventually asked by ray to come back in 12 months, I think a bit small. He discovered birds n booze so that was the end of that at 15.
Mike Oates
327
Posted 09/02/2022 at 21:04:26
Aston Villa vs Leeds tonight, 3-2 half time. The quality of movement, passing of both sides is top notch. One touch, quick control, movement into space. We are light years behind.
I fear Saturday...
Tony Abrahams
328
Posted 09/02/2022 at 21:11:11
Nothing to fear Mike, but it's a game we simply must get something out of though.
Gavin Johnson
329
Posted 09/02/2022 at 21:37:07
Dave #325
It was also the game where Dunc body slammed Ince to the floor and Ince did nothing.
That was a really unbalanced side and if the rumours were true, Howard was really struggling with his alcoholism, but in spite of that, don't you think there was still more character and fight in that relatively poor squad compared to our current crop?
Justin Doone
330
Posted 09/02/2022 at 22:33:34
If you're not sure of winning, make sure you don't lose.
Once you've gained the advantage, don't be rushed into making poor decisions.
If injured, stay down, stay on the pitch and waste as much time as possible.
If a teammate is injured, kick the ball out of play as far away from goal as is easily possible.
Brian Wilkinson
331
Posted 09/02/2022 at 23:46:25
Early doors we had a plan, players were throwing a dummy, then turning with the ball and making a little progress out of defence, instead of back to the goalkeeper. Sadly Newcastle worked it out after around 15 minutes and we had no Plan B.
So what of the goals? First one: we gave them the ball near our own danger area, played a weak pass that went straight to their player, ending in the resulting corner for the first goal.
Second goal: Keane jumping for a ball too high to get a clear header on, gets the slightest touch that stops Branthwaite right behind him from clearing.
Third goal: an absolute shocker both from the goalkeeper and wall positioning.
I have a lot of time for Branthwaite, he started to get in the game after a shaky start, early doors he was struggling to even bring a simple pass under control, but like I say, he grew as the game went on.
The way Leeds attack on Saturday, we need to go three in midfield and try to give some cover to our defence. It could be a long afternoon, if Frank does not get our defence up to speed.
Andy Mead
332
Posted 10/02/2022 at 00:41:52
My line-up for Leeds
Pickford
Patterson Braithwaite Keane Mykolenko
Allan
Gordon Van de Beek Gomes Richarlison
Calvert-Lewin
Could be anybody you care to mention instead of Gomes though. I picked him as I feel with Allan sitting behind him, he could create for the two wide men. I definitely feel we need the two new full-backs' youthful energy for this one though.
Phillip Warrington
333
Posted 10/02/2022 at 01:04:16
I don't know why people talk about Frank Lampard as a great young manager who will transform Everton, he was Chelsea's 2nd worse manager in their Premier League era.
We have the most spineless Everton team I have seen in my 50 years of supporting Everton. Alli – I would love to know how much we are paying this has-been. If we have Allan, at least he tries, but he is past his prime and is too slow for the pace of the Premier League; Gomes is in the same boat but without the effort.
Can someone explain why we paid £10M for Patterson and don't play him? This is the problem with Everton – our recruiting set-up is a fucken joke. A Director of Football should have priority before a manager, to try and sort this club out.
We can't even beat the teams below us, how the hell are we going to beat the teams above us? And now most clubs know if you pressurize Everton, they fall to pieces.
Kieran Kinsella
334
Posted 10/02/2022 at 03:15:33
Andy Mead
I wouldn't play Keane or Holgate on Saturday or ever again. They have proven time and again to be football Chuckle Brothers. I'd rather stick Branthwaite there alongside Gbamin, Kenny or even Harry Tryer. Yes, they'd probably be crap but at least it would be trying something different to learn it's crap instead of doing it for the hundredth time.
Michael Keane seems like a smart, pleasant man but he's no good at football. Mason, I don't know about his character but he's no good at football either. Pay them off, put them in some kind of vocational training to be welders or something. They've failed for years and years and years as footballers and I can't stomach ever seeing that duo again.
I cannot envisage a situation when those two play where I will ever feel confident of a win, even if we surround them with the Dixie Dean all-time historic all-stars. If I see them in the team on Saturday, then by Sunday I will be a grave man.😬💣💀
Alan J Thompson
335
Posted 10/02/2022 at 03:44:25
Barry (#314);
I remember it because of the story of Terry Darracott asking for his autograph while waiting in the tunnel to come out for a game against them. Anyone else remember that story?
Alan J Thompson
336
Posted 10/02/2022 at 03:54:04
Danny (#313);
As Brian (#326) has said, probably Ray Minshull but the mention of Howard Kendall was interesting as the Academy was closed as a cost-cutting exercise and, I think, only reopened at Joe Royle's insistence, which is why a lot of Evertonians were lost to the Dark Side.
Kieran Kinsella
337
Posted 10/02/2022 at 04:20:12
Alan,
I would get rid of the academy again. All the money wasted on Unsie and his mates churning out League Two subs. We end up buying Rangers Under-23 subs for £15 million to raise the level of our academy. We haven't produced a quality first-team player since Osman. 20 years of waste... shut it down.
Anthony Gordon? If he'd gone to Tranmere or Preston, we could've picked him up for about £500k — about Unsies annual wage for one year — not the multiple years he's acted like Morgan Feeney and Co would be Prem players.
Derek Moore
338
Posted 10/02/2022 at 04:57:19
What a difference a day makes.
Jeff Armstrong
339
Posted 10/02/2022 at 07:07:08
Gomes should never play for this club again, ever, he is complete and utter shite.
Alan J Thompson
340
Posted 10/02/2022 at 08:33:14
Kieran(337); I think that the players who have come through the Academy and been sold has more than covered the cost of it and as for picking up the likes of Gordon from a lower club he might well have been another Steve Coppell not to mention the likes of Fowler, Carragher, McMannaman etc. to over the park and imagine having missed out on Brian Labone, Joe Royle, Jimmy Husband, Alan Whittle, Tommy Wright, Colin Harvey, John Hurst and more.
Perhaps it is the oversight of these sections of the club that needs tightening and without getting into the argument all over again we need somebody with the know-how, experience and time.
Peter Neilson
341
Posted 10/02/2022 at 08:56:44
Picking Allan and Gomes against Leeds will be Newcastle Part 2. Both too slow. At least Allan gets a tackle in whereas Gomes offers next to nothing. Can't tackle, score, create and his link up play is minimal. He's played nearly 100 games for us and the occasional decent one, such as Brentford in the cup, are the exceptions. Another problem for Lampard to quickly solve.
Phil Lewis
342
Posted 10/02/2022 at 09:34:08
Jeff #339,
Gomes was Man of the Match against Brentford.
Dave Abrahams
343
Posted 10/02/2022 at 10:14:11
Bran (326),
Ray Minshull was in charge of The Youth Development at Everton in the early eighties and maybe before that time.
Pete Clarke
344
Posted 10/02/2022 at 10:57:14
Dave.
It was indeed Ray Minshull. Me and my mate would get the bus up to West Derby from town and watch the training.
We would see the odd ball go over the fence and then we would door knock all of the houses and tell the person who answered that Ray Minshull had sent us to ask if any balls had come over into the garden. We got a couple of balls one day and scarpered. We would have been around 13 years old then and that was late '70s.
The balls were well worn but we would use them for a kick around on the small field at St Joseph's (Bishop Gods) School.
Must admit, one of the highlights of those trips up to Bellfield was meeting Bill Shankly and having a little chat with him. As you know he lived in a house facing those that backed on to Bellefield.
Got to see the great Duncan McKenzie close up and showing the rest of the team how to dribble. One of the saddest sights was always seeing David Smallman on crutches. There was an unlucky fella.



Danny O'Neill
345
Posted 10/02/2022 at 11:40:36
Comments on the academy are interesting.
I too am not a fan of the modern system and most know my views. It's in need of a total overhaul and restructure (just like the club). But so is our grassroots football (sorry!!). We shouldn't be bringing kids into the elite system until at least 14 or 16. Leave them in their natural environment but professional clubs take more of and interest and sponsor local teams with finance and coaching. Have satellite feeder clubs.
I used to see the Brentford youth teams as they trained on the same pitches as my Hayes & Yeading team did. Mud drenched quagmires; don't start me!
Brentford scrapped their academy and adopted the B-Team model. It's served them well if you consider where they were and where they are now.
A well thought-out plan and strategy. And built on Danish foundations. Hafnia!
As I've said before, make it more open and accessible. We talk about being a community club. Well, focus that intent on supporting local football with the ambition of developing local footballers.
When I next go to Schalke, I will be allowed to walk around the academy pitches watching the development teams.
The next time I go to watch Everton, the gates of Finch Farm will be well and truly locked and inaccessible to the likes of me.
Dave Abrahams
346
Posted 10/02/2022 at 12:18:21
Pete (344), Pete knew you were from town as soon as I read your story about Bellefield and the balls you half inched.
I moved to the St. Josephs area in 1960 to the new flats in Chaucer St. we moved all the way from Everton Brow!! It's completely changed down there now the whole area and is very quiet compared to the days of Holly St, Gerard Gardens, Gerard Crescent and The Four Squares, what characters came from that area including the many Italian families who lived around there. Happy days Pete, for me anyway.
Pete Clarke
347
Posted 10/02/2022 at 13:14:21
Dave.
My mam had the Denbigh pub Castle in Cazneau St. that pub became a solicitors but finally got knocked down last year along with the school. They are going build the new Police Station on that land and do away with St Anne Street. A mate of mine got the street sign that was on the pub just before they demolished it.
Hoping to get back from Auss once this COVID breaks so we can all get together and bury my dads ashes in the Mersey. ( so to speak )
They were indeed great times and a great place to grow too being 5 minutes from town and a half an hour walk to Goodison.

Wish I could be back there for the Leeds game because this fragile team need all the support they can get. A must win game I think we'd all agree !


Mike Keating
348
Posted 10/02/2022 at 17:31:14
Pete @ 347 - check out the Mersey Ferries.
We wanted to scatter my Dad's ashes and the hire of a private vessel from the Marina was extortionate but someone recommended the Ferry which my Dad knew well (day trips to New Brighton before the war the nearest thing to a holiday).
They were great and arranged for the rear of the ferry to be cordoned off for family and the boat stopped mid-Mersey to allow the ashes to be cast overboard.
Unfortunately, the wind turned and we all got a lung full of my Dad which he would have found funny. Some of him did make it into the river and hopefully washed ashore in Ireland where his grandparents came from.
Hope you get better luck with the weather.
Dave Abrahams
349
Posted 10/02/2022 at 20:32:42
Pete (347),
I remember that pub very well, it was known as "Mick Whittie's" when I was a kid, maybe the name of a previous manager.
One of the barmaids was the mother of Michael Holliday, the famous singer in the fifties and sixties. I saw Everton get beat by West Ham in the cup on TV in there.
There has always been a police station around that area, Rose Hill off Richmond Row, then St Anne Street where it is now and further along when they build the new one in Cazneau Street.
There was plenty of reasons to have a Police Station in that area years ago but it is pretty quiet around there now, I suppose they have got to put them somewhere!!
Jay Harris
350
Posted 10/02/2022 at 20:51:00
Dave, isn't nostalgia a great thing.
I was brought up in Gerard Crescent where as a kid they filmed a 50s movie called "Violent Playground". I believe it had some big actors in it.
Most of the family lived around there, the bull ring, Soho street and Langsdale street.
It was rough but I remember it fondly. I had the pleasure of telling John Bailey and Antony Evans which sides of the regular 13-a-sides they could join in with.
Dave Abrahams
351
Posted 10/02/2022 at 21:12:39
Jay (350), yes I remember that film very well. I think Stanley Baker was in it along with the fair haired actor who found fame in Hollywood with the series "The Man From Uncle" David ? can't think of his second name.
They all took seconds to the local characters who appeared in the film, Rocky Riley a legend from the Four Squares, Johnny Salkeld another from the Four Squares, Harold Hughes known everywhere and a few more who found fleeting fame as "Film Stars" although they were still talking about it for the rest of their lives.
Some are still going and when the film was on TV a few months ago, they relived that fame from long ago with some of us taking the piss by asking for their autographs.
Jay, you must also remember Johnny Genelese who had the chip shop in Christian Street, famous for the best chips in the world!!
Kieran Kinsella
352
Posted 10/02/2022 at 21:17:15
Dave Abrahams
353
Posted 10/02/2022 at 21:21:47
Kieran (352), that's the man Kieran, twat of an actor but it didn't stop him from making a few shillings in Hollywood.
Paul Jones
354
Posted 10/02/2022 at 21:27:36
I was brought up in Gerard Gardens. My mam passed away a couple of weeks ago and I mentioned Violent Playground in her eulogy because it was something that resonated with her when they were filming it in 1958.
I only mention it here because it's the second time someone's mentioned it since her funeral. Weird synchronicity.
Jay - my mam was Vera Jones. I know there was aways a bit of friendly animosity between Gerard Gardens and Gerard Crescent, but she moved over the road to St. Joseph's Crescent in 1987 and there were people there from both camps so you never know.
Jay Harris
355
Posted 10/02/2022 at 21:54:42
Dave,I believe that was Gianelli's they threw a fire bomb in during the war because the Italians started on the German side. I think there were a few Italians around there at that time the Pisellis, who had a garage and an ice cream shop in Islington, Frediani's, Podesta's and there was an Italian chippy in Soho Street facing the four squares
Jay Harris
356
Posted 10/02/2022 at 21:57:50
I didnt know big Harold was in the violent playground. That explains a lot but he was at least one of the more honourable "enforcers" at the time.
Mike Corcoran
357
Posted 10/02/2022 at 22:03:52
Jay - was he known as Big H? I remember the name being bandied around by the older fellas when I was an apprentice on Duke St in the 80s.
Dale Self
358
Posted 10/02/2022 at 22:08:28
My condolences Paul.
And to the Gerard expats, brilliant chat.
Jay Harris
359
Posted 10/02/2022 at 22:09:05
Yes Mike, people called him differently. Some even called him fat Harold (but not to his face).
Just remembered some other Itailans Vermiglio's and Tremarco's. I think one of them was a sweet shop in Islington, the other one may have been a veg shop in Langsdale street. Anyone remember?
Jay Harris
360
Posted 10/02/2022 at 22:11:38
Paul, condolences, I only just noticed it was recent. You can be very proud of your mum.
Some great people came out of Gerard Gardens and Crescent.
Brian Murray
361
Posted 10/02/2022 at 22:20:35
Jay post 356. Big H was a real enforcer in my dads team in the early 70 s. The hermitage pub team on queens drive. He later ran the bridge pub in nogsy.
Paul Davies
362
Posted 10/02/2022 at 22:29:19
Fat Harold that brings back memories he once played a Sunday league game heavily bandaged after being attacked the night before with a machete. Some years later I was playing in the same league and warned off tackling a young kid on the opposite side good advice it was Harolds son.
Jay Harris
363
Posted 10/02/2022 at 22:30:46
Brian,
Not many people messed with Harold. He was known as the Cock of Liverpool for many years even when the Conte gang tried to impose themselves.
There was another horrible hardcase called Eddie Palmer who was terrified of Harold and he eventually got his come uppance.
Kieran Kinsella
365
Posted 10/02/2022 at 22:40:11
Paul Davies
Sounds like Fat Harold could teach Mina a thing or two
Pete Clarke
366
Posted 10/02/2022 at 22:45:14
Dave. The pub was nicknamed Whitties and a small plaque with my mams name was put over the Whitties plaque as the licensee of the pub.
That area also came under fire during the war and we found a few bullet shells buried into the wall of the pub and apparently the cellar where the beer barrels were kept was also used as an air raid shelter.
Most of my mates were from the Crescent and Gerard Gardens and there was a big Italian community. Mrs Di Nuncio ( not sure of that spelling ) was quite well known. There were lots of great family names at St Joeys like Muscatelli, Grierson, Tallon, O Shaugnessy etc.
The old Rose Hill Police station closed down when we were only kids and it became our playground for a couple of years running amok in the jail cells and so on.
Gianellis chip shop was famous for it chips and mushy peas. He also had the nickname " snotty Gianellis" just because of his demeanor, I think.
All of that has gone now but great memories indeed.

Steve Barr
368
Posted 11/02/2022 at 00:48:57
Dave Abrahams will probably know many of Liverpool's boxers from the 1930s grew up in the Gerard Street, little Italy part of Liverpool…. Dom Volante later head trainer at the Everton Red Triangle Lads Club, Tony Butcher ( Bacchino), Dom and Tony Vairo, etc.
Phil Lewis
369
Posted 11/02/2022 at 01:26:35
Paul 362#
I was a young teenage spectator at the Sunday league match you mention, when Harold played with a bandaged head. He played centre forward for Canada Dock that day against the team I supported Melrose. It was held at Edinburgh Park (the Dockers Club) in the mid 60's. Hundreds lined the touchline. Incredible when you consider it was only amateur football. However the standard was exceptionally high, with both teams selecting semi pro players, who'd turned out the previous day for teams such as Guiness Export and Skelmersdale, or North Wales Clubs such as Bala and Rhyl.
Canada played in the Kirkby league and 'The Melly' played in the L'pool Sunday league. So if I remember correctly it was a National Cup tie. Harold had allegedly been sliced up with a couple of machetes the previous night after an altercation in the Greek club in town, only hours earlier. His wounds were still gaping open, blood seeping through the makeshift Elastoplasts and bandages. His own 'magic sponge' men had treated him best they could, but it wasn't enough to stem the blood. So before kick off he storms into the Melrose dressing room and orders my elder brother who looked after the 'Melly' lads, in no uncertain terms, to further attend to his wounds. (Or words to that effect!)
By the time our kid had finished bandaging Harold, he took to the field looking like The Invisible man! Not surprisingly nobody including the referee commented on his appearance. Not a murmer!
The game started and 'H' was still going up for headers! Each time his head connected with the ball people winced as big red blotches appeared through the white bandages. Harold wasn't much of a footballer. His whole game was to intimidate the opposition and encourage his teammates to do likewise. However, Canada Dock had some lovely footballers, as did The Melrose, but Canada's bully boy tactics spoilt them and ruined this particular game as a spectacle.
To be honest I can't even remember the result. I think Canada may have won But I vividly remember Harold's gashed head!
Kieran Kinsella
370
Posted 11/02/2022 at 04:24:09
Fuck off just noticed Burnley have only won one game all season so they're screwed. Norwich goal difference screwed. So there's one spot open between us, Watford and Newcie. That's not as bad as I thought. 33 percent chance if relegation. Two times out of three we survive COYB
Dave Abrahams
371
Posted 11/02/2022 at 11:34:31
Steve (368),
Yes I know and knew a lot of the descendants of the Italian families who lived in Little Italy.
I had a chat to Mick Butcher in Ned Kelly's a couple of weeks ago, knew Rocky Bacchino, a tiler and a real character. Joe Muscatelli, who played for Liverpool Boys, a nice genuine lad who died at an early age; his auntie Tina lived in the Four Squares. Frank Bacchino is still going – he was a good mate of Joe Royle and his dad,
I went to a lady's funeral on Wednesday, the mother of Anthony Valerio whose dad was a relation of Dom Vairo, possibly his brother... All these Italian people who came to Liverpool were mostly hard working solid stock and grafted hard to earn an honest living and most of resented being associated with The Mafia even though it was banter. They didn't like it because they knew how the Mafia had plagued their own in America and Italy, robbing them of their hard earned money.
As Pete (347) says, great days with happy memories of those days not far from the city centre.
Phil Lewis
372
Posted 11/02/2022 at 12:56:35
Dave#371
Just endorsing your comments. They brought back memories of stories I heard from my parents. They used to go dancing with Duggie D'Nuncio and were friendly with Dom Valante and many others in the thirties. My folks thought very highly of the old Italian families and told me in my youth that they'd been lovely people. Pillars of respectability in the community.
Steve Barr
373
Posted 11/02/2022 at 14:15:51
Dave et al,
Heartwarming to hear about decent people for a change👍Keep well as we navigate through this desperate patch of form!
---
Add Your Comments
In order to post a comment, you need to be logged in as a registered user of the site.
Or Sign up as a ToffeeWeb Member — it's free, takes just a few minutes and will allow you to post your comments on articles and Talking Points submissions across the site.
---
© ToffeeWeb