Report
Everton capitulate after high-energy start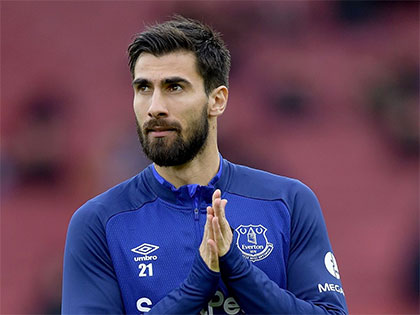 Andre Gomes gets to start in place of the suspended Allan
Crystal Palace 4 - 0 Everton
Everton tore into Crystal Palace with tremendous energy and intent for the first 15 minutes, but crucially failed to score in this FA Cup Quarter-Final before they lost Townsend and gave up 4 far too easy goals in what turned into an embarrassing day out in London.
Jordan Pickford returns from illness after missing out against the Magpies on Thursday night, his stand-in, Asmir Begovic, not in the squad this afternoon due to illness, with both Lonergan and Tyrer retained on the bench.
Donny van de Beek is cup-tied, as are Dele Alli and Anwar El Ghazi while the Blues also have Yerry Mina, Tom Davies and Fabian Delph all still ruled out because of injury. Gomes starts in place of the suspended Allan.
Up front, Richarlison continues, with Calvert-Lewin on the bench, while Andros Townsend gets an increasingly rare start, preferred to Demarai Gray.
The home side got things going in the packed and noisy Selhurst Park, Everton winning an early free-kick that Townsend put in brilliantly, Keane mishit it and Godfrey could not finish at the far post.
Richarlison tried his best in dramatic dives to win an early penalty, running in on a defender passing back and writhing in agony thereafter but well was unmoved. Everton continued to apply early pressure, winning the first corner, that did not beat the first defender. But Everton were doing a great high-press, winning another corner to the far post where Holgate got way underneath it..
Richarlison again got past the defender a d went sprawling as the ball came through for him but no need for a penalty call as he was flagged offside this time He then shot wildly over. But Everton had started at 100 mph... could they sustain the pressure on the hosts?
The answer was Yes as Richarlison and Townsend won another free-kick by the corner flag. Townsend's delivery was better but very poorly headed well over by Richarlison. He should at least have got it on goal.
Coleman looked to overlap but was driven wide where Townsend came to his aid but lost all body shape and rolled his ankle clumsily, stopping the game after he rolled himself back onto the pitch. After called for the stretcher, hobbled off around the pitch; Demarai Gray replaced him after a long stoppage.
Article continues below video content
A Gordon centre was hit first-time goalbound by Holgate and deflected for corner, this one defended away by Palace. Nearly 20 minutes ad the home side made their first forward venture, a soft shot at Pickford
But Everton had nothing to show for their tremendous early energy, Gomes causing local anguish with a high kick in Gallagher's face, Atwell strangely not showing him a yellow card.
But the one-way traffic period was over, Richarlison gifting the ball hopelessly in midfield allowing Palace to surge forward and win their first corner. Pickford had to punch it away off the line. And the next one was just headed in by Guuehi with such maddening simplicity, Keane no doubt to be slaughtered as his marker.
Utterly soul-destroying for Everton, who should have created at least three goal-scoring chances from their early forrays but now had it all to do — and more
Everton go forward but a poor, poor shot from Gomes went wide. Gordon won a free-kick with his step-across, getting fouled by Mitchell on his heel. Gray delivered it to any of 4 Everton players, all unforgivably offside.
At the other end, a lightening Palace break saw a great cutback that Zaha fairly smashed into the side netting. Gordon hard learned to collapse in Richarlison style whenever he felt a player behind him. But they advanced to win another corner, his one from Gray very deep, headed poorly well wide by Godfrey.
Everton were trying to work it forward but Richarlison, who should have held it up and beaten his man, went down in a heap instead. Nothing given. A throw-in from Kenny to Richarlison was wasted with a poor return ball.
Coleman played a great ball for Richarliso to go for, the Brazilian shooting directly at Butland with his right foot, under pressure.
Up the other end a simple but lethal construction at pace, overlapping [pass to Zaha, down to the byeline and his cutback is driven home low under Pickford by Mateta. Far too easy.
Gordon got a talking to for treading on Gallagher. Mateta was put through again with all the time in the world — except for Coleman zooming in like a freight train to tackle him before he could shoot.
Everton played out the 4 minutes of added time trying to hold their line. and keep the score at 2. But they got forward again, Coleman feeding Gray for a shot that was blocked. Kinda summed up Everton's shocking lack of quality going forward.
Lampard switched out Kenny for Calvert-Lewin at the restart to renergize the seriously flagging Everton attack. Gordon was called for an early foul. Elize danced in and it needed 3 to stop him at the expense of a corner that Pickford punched out before Palace were offside on the recycle.
Zaha advanced to win another Palace corner. Gallagher's effort was repelled but Everon wanted far too much time to build any attack.
A Pickford clearance sort of found Calvert-Lewin but bounced off him. Everton tried to press but largely failed. Doucourée was gifted the ball in the middle and he gifted it back to Palace with a horrible hospital pass. When they did get possession, the build-up was just so painfully slow… back to Pickford, hoofed long and possession lost.
Richarlison got a chance to make something happen in a forward play but fired his pass too hard, through the advancing Gray. A third of the half gone and not a sniff of goal. Coleman suddenly had four in the Palace area to cross too but choose to play it safe and sideways.
Gordon committed another foul, holding Olise, and saw yellow. Gomes was next with one of his more robust interventions on the same player. 65 minutes gone and 20 minutes of Calvert Lewin had made no difference. Gray finally produced an Everton shot but it was always going wide.
Calvert-Lewin and Richarlison should have combined on the edge of the Palace area to make something positive but any opportunity was wasted as Calvert-Lewin turned back.
Holgate gave Palace a chance with a foul but Pickford caught it and tried to set Gordo going but he wanted to do it all himself... and failed. A nice cross in to Richarlison but he got well underneath it rather than going strongly for goal.
Everton got a decent free-kick, wide right but Gordon opted for a bizarre daisy-cutter that was easily cleared. Everton got forward Richarlison to Calvert-Lewin to Iwobi, and crossed in to no-one.
In a better move, Gordon fed Gray who shot in low, should have been played more to Gordon's feet rather than within saving range of the keeper. At the other end, Zaha should have scored a third but took an age and lost an obvious chance.
They did finally get the third in a strange way, Olise's mishit curling onto the post and back out for Zaha to tap in easily.
Gary had a chance to do better, set up by Calvert-Lewin, but he hit his shot softly to Butland.
Pickford saved a Gallagher shot but Hughes was able to finish off the rebound to underline the error of Everton's strange ways.
Everton are perhaps fortunately spared the embarrassment of playing at Wembley and being unable to score there as well.
Kick-off: 12:30 pm GMT, Sunday 20 March 2022 on ITV in the UK
Crystal Palace: Butland; Clyne, Andersen, Guehi, Mitchell; Kouyate (83' Hughes), Gallagher, Eze (71 Milivojevic); Olise (83' Benteke), Mateta (71' Edouard), Zaha.
Subs not Used: Guaita, Ward, Tomkins, Kelly, Riedewald,.
Everton: Pickford, Coleman (73' Iwobi), Kenny (46' Calvert-Lewin), Holgate, Keane, Godfrey, Doucoure, Gomes [Y:65'], Townsend (17' Gray), Gordon [Y:62'], Richarlison.
Subs not Used: Lonergan, Tyrer, Patterson, Mykolenko, Branthwaite, Price.
Referee: Stuart Attwell
VAR: Lee Mason
Share article:
---
Reader Comments (402)
Note: the following content is not moderated or vetted by the site owners at the time of submission. Comments are the responsibility of the poster. Disclaimer
Paul Jones
1
Posted 20/03/2022 at 11:34:36
I thought Allan was suspended?
Chris Williams
2
Posted 20/03/2022 at 11:40:27
He is. They've corrected it now. Gomes.
Chris Williams
3
Posted 20/03/2022 at 11:40:35
He is. They've corrected it now. Gomes.
Gary Jones
4
Posted 20/03/2022 at 11:40:55
Another bizarre selection I think. Not a fan of RB's playing LWB (at least I hope it's that, and it's not Kenny in a 3 again with Godfrey in LWB)! In front of the back 5 is it a 3 and a 2, or a 2 and a 3? Or could one of Holgate/Godfrey be playing CDM?
Hoping it's more of a 3-5-2 with Townsend in the middle next to Gomes and Doucoure, but could be a 5-4-1 with Townsend on the right and Gordon on the left?
Baffling…..
Either way, let's get behind them. League is everything, but Wembley would be nice. COYBs, UTFT!!

Michael Kenrick
5
Posted 20/03/2022 at 11:41:34
Paul,
A footie nut told me Friday that he would be suspended: applies across all English competitions... but I was unsure. At one time it was competition-specific... but it keeps being messed around with.
Turms out it's a complete error by our useless club on their own website. Unbelievable!! No doubt a product of the much-touted Strategic Review of Football in all its elements...
Danny O'Neill
6
Posted 20/03/2022 at 11:45:29
5-4-1 when not in possession, 3-4-3 in possession?
Either way, need to be careful we don't get overrun in midfield.
Michael Lynch
7
Posted 20/03/2022 at 11:46:58
Begovic ill now? He's not even on the bench.
Robert Tressell
8
Posted 20/03/2022 at 11:47:05
I do wish we'd be more consistent with the formation. Palace have a strong, talented team out. Our team looks a bit cobbled together and very defensive (which never looks right). Surprised not to see Dobbin on the bench too - but good to see Price and Tyrer involved.

And I'm expecting a win too.

Brian Harrison
9
Posted 20/03/2022 at 11:56:51
With the likes of Shearer saying strikers need game time when coming back from injury, so cant understand why Calvert-Lewin isn't playing. Also if not Calvert-Lewin then surely it had to be Rondon.
Michael Lynch
10
Posted 20/03/2022 at 12:01:00
Brian I can understand resting DCL in the league, where we can't afford to give him the time to get back to sharpness or we might get relegated, but this is the FA Cup. And for this season only, the FA Cup really isn't important to us. So play DCL for 90 and we might benefit in our next league game.
Dave Williams
11
Posted 20/03/2022 at 12:07:11
As a defender I wouldn't mind playing against our team today. Looks very patched up and would be better with Gray, DCL or even Iwobi in it.
Andros gets a start against his old club.
I can't see a win with this selection but fingers crossed!
Mark Ryan
12
Posted 20/03/2022 at 12:12:10
So Richy up top again on his own. Why oh why ? we need a striker to stretch the defence and give Richy the space he needs. Just a bizarre team selection.
Tony Everan
13
Posted 20/03/2022 at 12:17:05
Don't understand it but probably a 541 set up designed to shore up the midfield without Allan. Keeping it tight throughout and nicking a goal along the way.
Dave Abrahams
14
Posted 20/03/2022 at 12:20:56
Is Rondon injured or sick? He should be on the bench at least.
Will Mabon
15
Posted 20/03/2022 at 12:21:03
I certainly hope Doucouré finds his game today, we are marginal as it is in the centre. Attack may be rather tepid again. All about endeavour this one.
Alan J Thompson
16
Posted 20/03/2022 at 12:21:17
What the hell are they all going down with? This isn't an illness it's another epidemic, hope it isn't something in the beer.
Karl Parsons
17
Posted 20/03/2022 at 12:28:27
Piss off ITV this is not the Crystal fucking Palace channel.
Christy Ring
18
Posted 20/03/2022 at 12:30:26
Disappointed Dobbin didn't make the bench. I hope it's not a back five, we won against Newcastle with a back four, Gomes and Doucoure are not comfortable in a two man midfield, here's hoping.
Ciarán McGlone
19
Posted 20/03/2022 at 12:35:05
Why are we back to a back 5.
Simon Dalzell
20
Posted 20/03/2022 at 12:57:04
We've no finish without DCL. Surely he should have started. Gifted a goal again.
Ernie Baywood
21
Posted 20/03/2022 at 13:00:06
All that pressure... but for what purpose? This setup hasn't returned a goal in over 7 hours.
And lo and behold it's a ball passed straight to Gallagher by our striker that starts that move off. How long do we persist up front with the guy who seems to be the only person who thinks his best position is centre forward?
Alan J Thompson
22
Posted 20/03/2022 at 13:06:09
Ernie(#21); For as long as we play only one up front. We scored against Newcastle when somebody else decided to get up there as well. We don't manage very well with two blokes hugging the touchline and one in the middle. I can't see the game but what are the midfield doing to get up in support?
Andy Mead
23
Posted 20/03/2022 at 13:08:44
Why or why do teams use zonal marking? It's crap. 5 players standing in our area and that one player standing on his own heads the ball in. We don't teach schoolboys to defend corners like that. It never works! Go man for man.
Ciarán McGlone
24
Posted 20/03/2022 at 13:17:32
Very bright start then back to the usual. Need another midfielder.. get Godfrey off, he's abysmal.
Ernie Baywood
25
Posted 20/03/2022 at 13:17:52
Alan, nothing. No-one joins up with Richarlison. He hardly has the ball for them to do so. He spends his days chasing down and bumping into centre backs who outnumber him and are far stronger than him.
I don't doubt his effort. He chases all game. He fights for every ball. He just ran and got the ball for our throw in. Personally I would have preferred him to be in the box. But he doesn't play in that position.
He might be a centre forward for Brazil but he's entirely ineffectual there in this league. And we've lost the things he's good at. When did he last run at a defender with the ball? I honestly can't remember seeing it recently.
We scored against Newcastle because a deeper player had an option to pass to and had confidence that it might come back to him.
Richarlison isn't that kind of passing option. And it's not coming back from him.
Andrew Keatley
26
Posted 20/03/2022 at 13:19:10
Too many players are only too happy to pass on responsibility to a team-mate. Doucouré and Richarlison do nothing on the corner for the first goal, and Doucouré and Gomes both fail to react to runners for the Mateta goal, instead they just seem to hope that someone else will do their job for them. It's a surefire recipe for conceding goals.
Brian Hennessy
27
Posted 20/03/2022 at 13:29:36
Plenty of fight from us but a real lack of quality. Doucoure and Gomes creating nothing while Palace's midfielders are so comfortable and creative on the ball.
Superb delivery from Palace from their two corners and when we get one, an aimless ball is floated to the back post. Townsend looked really up for it before his injury and sadly now looks to be out for a few weeks if not months.
We really can't afford any more injuries and if our cup run ends today, potentially two less games is the only crumb of comfort to take.
Ernie Baywood
28
Posted 20/03/2022 at 13:29:48
Shots on target: 1.
I'm getting sick of that statistic. It's what we had in the last few games before Newcastle. Against Newcastle I think we managed 3 (one in the first 5 minutes... then waited about 75 minutes for the second).
With no intent to score, it all feels a bit pointless.
At 2-0 down in a cup match there has to be a change at half time. Surely?
Johan Elmgren
29
Posted 20/03/2022 at 13:30:00
We played really well until their goal, then we fall apart like a card-house. Two very easy and cheap goals to give away. We need to stop giving the opposition easy goals, it's been too regular in the league and now here... The lack of confidence in the squad is apparent, things our players managed with ease before the goal, they can't manage after. Missing easy passes of just a couple of meters. If you want to build confidence you need to stop conceding cheap goals.
And to score goals and create some attacking momentum, we need to make the right decisions on the pitch. Always the wrong decision or poorly executed touches in the final third, which takes away our possibilities.
Tony Hill
30
Posted 20/03/2022 at 13:31:07
I think we might yet get something out of this; if not, so be it and I'd much rather have the 3 points from Thursday.
We've been caught by two sucker goals with some shabby defending. We started well and were the better side for much of the half.
Let's not give up at 2-0.
Bill Fairfield
31
Posted 20/03/2022 at 13:31:37
Just get pissed off watching the same defensive mistakes.
Simon Dalzell
32
Posted 20/03/2022 at 13:32:26
Pathetic lack of effort from Gomes for second.
David Bromwell
33
Posted 20/03/2022 at 13:32:50
Still waiting to see some magic from Frank and co. Loads of effort from our players but system not helping. Need a change now, and a quick goal or game will slip away as our runners tire.
Alan J Thompson
34
Posted 20/03/2022 at 13:32:58
Thanks, Ernie(#25) but I've now had enough dodging around trying to find a report only to see we had missed another chance until it was just another goal up the wrong end.
Where I usually watch FA Cup games for free suddenly want $10 and I don't have a credit card and nowt on the radio. So that's it, just going to sulk in between glasses of red.
Rob Hooton
35
Posted 20/03/2022 at 13:33:12
Poor in attack and porous in defence again, started brightly until Andros got injured.
Gordon and Richy both very wasteful and they try to hog the ball too much when there are (occasionally) options available.
Can't see us getting back into this one, bring Dom on abs put Richy out left with Gray or Gordon supporting him and the other on the right.
A man on the back post might have stopped their first goal, more amateur hour defending from multiple players for the second - if we stopped crosses from coming into the box we wouldn't concede many…
Gary Jones
36
Posted 20/03/2022 at 13:33:33
Whilst acknowledging these players are the core of the issue, I've been less than impressed with Lampard so far.
- constantly playing a right back at left back.
- constantly trying a 5 that doesn't suit and leaves us toothless if (more like 'when') we fall behind.
- two 'trotting' signings who've added nothing to our plight or fight so far.
- promising kids like Lewis Dobbin and Simms banished, no bottle to give Patterson or Mykolenko a run.
- not seeing the complete lack of goal scorers we have in his sides.
- playing Richie as a 9 because he wants to play it, when clearly best coming in from the left.
- Zonal marking continuing at set pieces, with the inevitable result of increasing our record as the worst team in the league at this key element.
Don't think there's any point calling for his head, but if we go down he needs to go in the summer too. In that event it's got to be Wayne…..
Oliver Molloy
37
Posted 20/03/2022 at 13:34:50
Only half time, and with a bit of luck it might just stay 2 nil.
Godfrey, Keane, Holgate are just too slow to react to fucking anything, Kenny ? - for fuck sake !
Gray has offered nothing since coming on, he may be skilful, but he's also a fucking liability in a match like this in my opinion.
Gomes showing once again he is so poor at the very basics of the game for a midfielder - never seems to see danger and couldn't be fucking bothered tracking back.
For any chance of a comeback we need another player up front.
Zack Yusof
38
Posted 20/03/2022 at 13:35:03
Completely and utterly pathetic. It's been 41 years but I really think that I'm done with this joke of a club. If the players can't be arsed then same goes for me.
It's gotten to the point where I can't even sit and enjoy a full game of these cloggers attempting to play football so why even bother?
Ernie Baywood
39
Posted 20/03/2022 at 13:35:06
Dom is on... let's see if we look like a team that can threaten.
Ian Bennett
40
Posted 20/03/2022 at 13:35:23
Keane doesn't engage Zaha quick enough for the second. There are plenty in the box, but he's ball watching.
Johan Elmgren
41
Posted 20/03/2022 at 13:36:42
Their second goal was conceded by a string of mistakes from us. First we lose a 2 vs 1 on the half-way line, then Coleman jogging along, letting the Palace player take the ball deep into our half before playing in Zaha, whose run no-one follows. He slots it back to Mateta, who no-one is marking... Hello! Defenders?? Where are you?? Such a sloppy goal to concede...
Dave Abrahams
42
Posted 20/03/2022 at 13:37:35
Ernie (25),
Richarlison run at a defender the other night versus Newcastle didn't have the pace to go past him then stumbled to the floor trying to get a penalty. He doesn't even have the sense to look along the line and stay onside otherwise we would have had a penalty in today's game.
I agree he is fighting a losing battle on his own up-front but, even then, he is too easily dispossessed or gives the ball away too easily, like today, which started the move where Palace got a corner and scored from it.
Not a lot of fight in this team and Coleman is showing most of them up in that respect today.
Jerome Shields
43
Posted 20/03/2022 at 13:38:32
Failed to capitalise on pressure. Colman and Kenny pinned back to back five, Central defenders shit themselves and midfied disappears, only for Gomes to turn up with disastrous defending duties.
Set pieces and poor defending. Near post not defended and short unmarked forward.
How many times have Everton conceded a goal on the left, Keane's weak right side and an untracked runner. You could make a stamp for it to save time.

Rob Jones
44
Posted 20/03/2022 at 13:40:56
Question for the moderators - do you guys read some of the stuff people spout on the Live Forum? It's a stream of abuse and spurious remarks about our own players.
It's shocking, unreconstructed nonsense, especially the comments about Dominic Calvert-Lewin.
Is that who we aspire to be as a fanbase?
Christy Ring
45
Posted 20/03/2022 at 13:45:46
It takes 45 minutes and 2-0 down, to bring on a striker and change to a back four, having lost all our previous games playing that system.
Severely lacking with Gomes and Doucoure together in midfield again. I know we are limited with players cup-tied and Allan suspended, but one or two of the U23s would be better.
Tony Twist
46
Posted 20/03/2022 at 13:51:04
I think the stat for the first half says it all, 9 shots by us 1 on target, 4 by them 3 on target and 2-0 up. Poor front to back and poor management and coaching, no one in this club learns from their mistakes. A couple of sending offs required though can't see that making a difference.
Alex Carew
47
Posted 20/03/2022 at 13:53:56
Too many ball watchers defending a corner, need to have more discipline and have more concentration. The second goal you could see what was going to happen and I was screaming for them to step up. Even still they still needed to finish and they did with bad marking and crap keeping. If we'd have had the same chance we have nobody who would have put that away.
Kenny off and 4 at the back and get Richy out wide and a striker on or we will never score. Gordon for me not the player everyone raves about, runs around a lot and looks keen but when he gets the ball it's head down and he waits for a tackle so he can take the dive, never looks up for the pass. People rave about him being our best player but for me he is keen but offers little other than maybe earning a pen from a dive.
I'm just hoping no more injuries or suspensions from this game now.
Andrew Keatley
48
Posted 20/03/2022 at 13:54:38
Not sure Richarlison has had a worse hour for us. Plenty of his usual endeavour but his decision-making and link-up play have both been absolutely woeful.
Phil Smith
49
Posted 20/03/2022 at 13:54:55
We really look clueless up top. The final ball/decision making is woeful. Grey and DCL don't look fit, so everything creative comes from Gordon. Gomes and Doucoure offering nothing at all.
Johan Elmgren
50
Posted 20/03/2022 at 13:55:27
The confidence is really rock bottom in our lads.. easy, easy mistakes all the time. Benitez really did one on us, his legacy still lingering. He really drained every little ounce of confidence out of these players... We'll be lucky if we build enough to keep us in the Premier League...
Bill Fairfield
51
Posted 20/03/2022 at 14:09:43
What a sad shower we really are… pathetic.
Anthony Jones
52
Posted 20/03/2022 at 14:11:54
Palace are faster, stronger. Richarlison too weak to play down the middle. Wingbacks too slow. Centre-backs not good enough on the ball. Gomes...
Ciarán McGlone
53
Posted 20/03/2022 at 14:15:56
Godfrey is a disaster at centre-half.
No positives from that at all. Deserved defeat.
Ciarán McGlone
54
Posted 20/03/2022 at 14:17:43
"No-one in this club learns from their mistakes. "
That sums Everton up – past, present and future.
Ernie Baywood
55
Posted 20/03/2022 at 14:17:43
Yep, this is bad from back to front and to the sideline.
Who is our left back in this half? I'm pretty sure it's supposed to be Gordon who has looked completely baffled by what he's supposed to be doing.
My thoughts on Doucoure and Gomes have been made clear in past posts. They don't have a brain or a heart between them.
Gray gives you flashes. Richarlison not even that nowadays - largely flailing with his back to goal.
Coleman had a go. That's about the best I can muster.
Johan Elmgren
56
Posted 20/03/2022 at 14:19:05
I feel Lampard is tinkering too much with the formation. I think it should be quite clear by now we can't play 3-4-3. At least not when the confidence is at the very ebb it is now. Maybe try it when we are in flow and have loads of confidence (which won't be this season).
He should stick to 4-3-3 home and 4-2-3-1 away, with a front-foot approach at home, and a little more secure approach away.
Tony Everan
57
Posted 20/03/2022 at 14:19:25
We were set up to "Keep it tight and pinch 1".
But we had two problems:
We couldn't keep it tight and we couldn't pinch one either.

Kieran Byrne
58
Posted 20/03/2022 at 14:19:27
I have to blame Lampard for this, he's been here long enough to know that the backline is crap & he still picks the same useless twats every game.
Keane will take us down to League Two if he continues to get picked, he's only decent against a heading centre-forward; when we play teams with skill, speed he's utterly useless.
The ineptitude of the back 4 brings down the whole team, we just sag after conceding another easy fucking goal after easy goal, we were all over Palace the first 20 minutes but once again no finish, not enough class to put away a half or good chance.
Wake up Lampard, make changes and go with the young players at the back – to hell with going with these experienced slow players who are bringing the whole club down.

Ted Donnelly
60
Posted 20/03/2022 at 14:23:25
Looks like we're only fitted with those shit batteries that only last 10 minutes... no heart, no guile, no class... they're just not arsed.
Feel sorry for the brilliant away supporters!
Neil Lawson
61
Posted 20/03/2022 at 14:23:56
Awful. Just dreadful. Not one player in the team deserves more than a 3. Doucouré and Gomes in the minus area. Shocking.
Worryingly too, tactically naive at best and utterly mystifying. This group of players, organised as they currently are, will be joining the Championship.
Gary Jones
62
Posted 20/03/2022 at 14:24:49
Sorry, but #LampardOut is a shout already. He's made the defence worse and failed to improve the attack.
Not a brave manager, but a naive one who picks teams on best 11 trainers with no vision at all on shape or system.
Minik Hansen
63
Posted 20/03/2022 at 14:26:15
Should've taken off Gordon, he seemed to have given up long before the final whistle. Next time that happens, I hope Frank does something about it.
Sean Roe
64
Posted 20/03/2022 at 14:26:41
That was depressingly predictable, should've just forfeited the match, we were never ever going to compete in that let alone win it.
If Lampard couldn't organise Chelsea's defence with them players then he had no chance here.
All we've achieved is losing another player to injury and showing how shit we are.
Tony Hill
65
Posted 20/03/2022 at 14:29:36
A shame but it doesn't matter.
Kieran Kinsella
66
Posted 20/03/2022 at 14:31:58
Gary
I don't think any manager would make a difference. Keane and Holgate have been this way under 6 managers. Sam and Carlo went more defensive and got abused for being cowardly by the likes of Darren and Ian.
By Rafa's time the defensive approach no longer worked as everyone knew our deficiencies and exploited them. We have two good (not great, but good) players in Pickford and Gordon. We have a handful who are good about once a month... and the rest are just complete crap.
Fran Mitchell
67
Posted 20/03/2022 at 14:35:42
Too soon for any talk about the manager. Look at the two teams.
Guehi, Anderson, Mitchell, Gallagher, Kouyate, Eze, Olise, and Zaha would all walk into this current Everton team.
Holgate, Keane, Coleman, Kenny, Gomes, Doucouré, Townsend, Gray are just absolutely below the standard required at this level.
They are two teams who show a clear difference between good and bad recruitment.
Palace were among favourites to go down after losing many first-team players and manager. And have shown what is possible.
We have shown what not to do. We absolutely need a clear out, if at all possible. Players are not good enough and we can't hope they suddenly become so.
Sell Richarlison and Calvert-Lewin, get some good money in. Sell the aforementioned for whatever possible. Then go out and buy players in the £10-20 million bracket like Palace did. (Both central defenders: £18 million; Olise: £7 million; Eze: £15-20 million).
Bring in the likes of Warrington and Dobbin for the bench.
We are a shambles and survival is key. 4-0 to Palace and it was just so easy for them.
Phil Smith
68
Posted 20/03/2022 at 14:36:04
Wrong defensive selection for me. Pickford has been ill and Begovic was very good last match – keep him in. Kenny – what position was that? Play him right back ffs! Coleman was good defensively today but offers very little going forward.
Mykolenko should have been given a run. Having the same players that automatically come back in breeds complacency. He should have freshened it up.
The midfield is our problem though and here his hands were tied a bit... but still. Doucouré should not be starting. He can't pass forward; offers nothing going forward and keeps getting caught on the ball. Have Gomes in there for that.
Calvert-Lewin and Gray aren't fit. Look at that Palace team – Gallagher, Zaha, Eze and Olise anchored by Kouyate – a proper monster defensive midfielder. They also had options from the bench. We really, really didn't other than Iwobi and 2 not quite fit or right players. Doucouré and Gomes lost us that game.
Barry Hesketh
69
Posted 20/03/2022 at 14:36:38
There won't be many more humiliating Quarter-Final defeats in Everton's long history of making it that far in the FA Cup, not sure if the scoreline is the worst at this stage of the competition, but it'll be up there. It doesn't matter of course, a one goal defeat or four, you're out either way. Just imagine how bad we could have fared at Wembley in a Semi against one of the big boys?
If Dominic was fit to come on why not start with him? Richarlison is possibly one of the poorerst players to play the lone striker. It's okay being full of energy but you need control and method to play that role and he has neither as a main striker.
How many of us thought when the first goal went in that we'd see a reaction and a comeback? No, neither did I. August last year since we won on the road, if you don't count Hull as extra-time was needed in that game – that is a terrible record that not many teams, never mind Everton, could have.
It's all about points now, and after today, it looks like very few if any are coming our way from trips away from home – sake, our 'highs', such as they are, never seem to last more than a day or two, do they?

Ian Edwards
70
Posted 20/03/2022 at 14:37:09
Lampard needs to sort himself out. The performances are unacceptable. Lack of chances created at home and absolutely shambolic away. Zonal marking not working. Defence getting no protection from a lazy midfield. Doucoure needs sacking.
Even if we survive (which we won't) then with no money we won't survive next season. The future is very bleak.
We are facing a future as a lower division club for years to come.
Ian Edwards
71
Posted 20/03/2022 at 14:37:15
Lampard needs to sort himself out. The performances are unacceptable. Lack of chances created at home and absolutely shambolic away. Zonal marking not working. Defence getting no protection from a lazy midfield. Doucoure needs sacking.
Even if we survive (which we won't) then with no money we won't survive next season. The future is very bleak.
We are facing a future as a lower division club for years to come.
Tony Hill
72
Posted 20/03/2022 at 14:41:47
Fran @67, quite right as to the way ahead. We need to survive and strip back. We must also stick with Lampard who I think will do a good job for us over time.
I had a hunch we might win the Cup this year but there are no scripts, alas.
Let's all be hard-minded.
Colin Metcalfe
73
Posted 20/03/2022 at 14:43:57
I honestly believed we could get something today and change the course of the season but one look at that starting line-up and I knew we were in for a hiding, he put two slow full-backs against Zaha and Olise and there was only one outcome.
Lampard has to wake up and bench the under-performers or I can't see us staying up.
Peter Carpenter
74
Posted 20/03/2022 at 14:45:39
Tony (65) you're right. It doesn't matter. Stay up - somehow, then dismantle this team right down to the bare bones and start again.
Michael Connelly
75
Posted 20/03/2022 at 14:46:23
Weren't that bad today. Chasing the game was the reason it was 4-0.
Townsend going off upset us after a blistering start and the first goal was crucial.
Shit defending for the corner, and then your on the back foot against a team who don't lose when they go ahead.
Richarlison so overrated. Hold up play is poor and doesn't score enough from the chances he gets.

Tommy Coleman
76
Posted 20/03/2022 at 14:46:25
My 6-year-old just said he supports Man City now, my 12-year-old said he doesn't support anyone anymore. I said I don't blame ye.
Good work, Everton.
I look forward to the next 5-4-1 formation and League One defending.
David McMullen
78
Posted 20/03/2022 at 14:49:15
When the dust settles, and we start next season, no matter what division, we'll still have Keane, Holgate, Pickford, Coleman, Kenny, Gomes, Godfrey, Mina, Doucoure, and an impotent forward line.
Joe McMahon
80
Posted 20/03/2022 at 14:49:50
Barry, it's humiliation all the time. But I can think of one worse quarter-final: Everton 0 Wigan 3.
Yes, I'm also disappointed in the manager, I know he is working with absolute dross he won't have encountered before. But Pickford for me was a no (always is) and Rondon or Dobbin with Richarlison.
The worry is Frank can't see what we all can.
George Cumiskey
81
Posted 20/03/2022 at 14:50:10
Doucouré the worst player on the pitch again today, followed closely by Gomes, Richarlison and the whole defence except for Seamus,
Frank being a midfielder – can't he see how poor Gomes and Doucouré are?
Tony Everan
82
Posted 20/03/2022 at 14:54:46
Embarrassing and no positives. No shape, no understanding of the system and certainly not the ability play it. The players were dazed confused the whole game after the Townsend injury.
I feel like I've had electro therapy after watching that, and I sincerely hope that's the nadir for us but I'm sorry to say I don't believe that.
There's too many players who don't have enough quality or are being played in systems and positions they can't work out. The manager is chopping and changing formations which may look good in theory but never ever translate to the real world.
I'm starting to think a blood and guts Duncan Ferguson would have produced a few more points and better performances. Just until the summer. Especially as Frank has arrived on deadline day and had no time.
Worst of all we needed at least one, realistically two combative central midfielders in January, we signed five players and got none of what we most needed !!
To me that was very poor judgement from the club as there were many here that could see it was critical. We are struggling massively and unnecessarily because of the continuing mindless, recurring recruitment policies that our club pursue.
If we scrape pitifully and painfully to 17th place, next season may be a new dawn under Frank, but after watching that, getting 17th is going to be a titanic battle as most teams can too easily just brush us aside.
Steve Griffiths
83
Posted 20/03/2022 at 14:59:15
4 wins needed to survive, where they come from is the main worry. These gutless, leaderless, cowardly bunch will need a rip roaring Goodison Park crowd to have any chance, as I honestly don't see us picking a point up away from home.
Phil, Begovic was ill so Frank had no choice but to play Pickford. As for the defence, there was 5 of them, how much protection do 5 defenders need from 2 central midfielders, neither of whom are defensive-minded?
Doucoure has become a target for the boo boys; however, he has never played in his proper position, which is a Number 8 in a midfield 3?
As for Gomes, it was needs must today as we had no other fit or available central midfielders; he is, however, finished and not suited to the Premier League. A complete overhaul of this squad is required if we survive.
Peter Carpenter
84
Posted 20/03/2022 at 15:03:23
This is a nearly dead team. It has life blown into it by the Goodison crowd from time to time but, left to its own devices, it has almost nothing to offer.
Midfield is easily overrun, two international strikers have no on-field rapport with each other, defence is panicky and slow.
Players not afflicted by this 6-year-old malaise are needed now. Van de Beek, Alli, Patterson, even El Ghazi and Rondon. There's enough experience on the coaching staff to recognise this surely.
Christy Ring
85
Posted 20/03/2022 at 15:03:55
I thought Frank was the right man for the job, but his formation and tactics are abysmal.
I said it earlier, why stick with five at the back? It's a disaster, playing wingbacks, taking them off, and playing two wingers in the same system, shocking.
Why not try Branthwaite in a back four? Doucoure and Gomes together in a 2-man midfield, a disaster. Why get rid of the only other defensive midfielder we have, Gbamin, could he have been any worse playing today?
Richarlison as striker, it doesn't work, why persist with it? He's a left winger. Were Rondon or Dobbin not worth a chance today? The last two away games, playing the same system, 5-0 and 4-0, the players have to bow their heads in shame, but Frank has a lot to answer as well.
Ajay Gopal
86
Posted 20/03/2022 at 15:04:01
That was just shocking – I feel terrible for our magnificent travelling fans, they deserve so, so much better. Right, here goes:
Seems like Lampard had given up on this game mentally. I didn't get a good feeling about his press conference and his team selection and formation confirmed that.
3/5 at the back never works, I don't know why Lampard persists with it.
We just got off an excellent defensive performance against Newcastle – why meddle with the back line?
Richarlison should be played at centre-forward – he gets into offside positions too many times, and nowadays his first instinct seems to be to go to ground. It is so frustrating to watch. If Calvert-Lewin is not fully ready yet, play Rondon in that position.
I found it bizarre that Iwobi was dropped. After that precious goal on Thursday, he must have been confident. We don't have a game coming up for 2 weeks, so why not play him?
Pickford makes a few good saves but also gives up too many saveable (?) goals. He never ever uses his feet to block shots and that is a glaring weakness in his game. Opposition players have figured out that if you drill a fast low shot close to Pickford's body, it will be a goal.
Doucoure is never a holding midfielder – we just loose so much of our attacking play with him shackled and he and Gomes as a midfield 2 are disastrous. For the next couple of games that Allan is unavailable, I would play Holgate in front of the back 4.
Our centre-backs are all poor – but Godfrey is probably the worst of the lot. He always gets out-headed and makes panicked clearances, usually landing straight back at the opposition's feet.
Gordon needs to be taken off the starting XI for a couple of games. He got poorer and poorer as the game went on, but why didn't Lampard substitute him? And Gordon was not helped by being asked to defend against Olise in the 2nd half – poor by Lampard again.
Lampard and his team need to wake up quickly – make us hard to score against, but also have our midfield take control of the middle of the park.
I wonder where our next goal is going to come from? That is my real worry, we are just not scoring enough goals to make me confident that we will stay up.
Dreadful times to be an Evertonian. Feeling for all my fellow Blues today.

Gary Jones
87
Posted 20/03/2022 at 15:04:33
Pickford (2) - beaten too easily
Seamus (3) - 1 good game in 10, wasn't today
Keane (1) - Titanically slow
Holgate (2) - IQ of a gnat
Godfrey (2) Norwich player
Kenny (1) - Tranmere player
Doucouré (2) - lost whatever he had
Gomes (2) - adds nothing at either end
Gordon (3) - lightweight and poor in tackle
Richie (2) - not a striker
Gray (3) - we know why he was £1.5M
Lampard (0) - back 5 a disaster again with one goal scorer in side and one goal scorer on bench. Dropping Iwobi was utter idiocy.
Not going to see it (Lampard another coward who'd rather play failed shite than take a chance), but team for West Ham:
Begovic
Patterson Godfrey Branthwaite Mykolenko
Gordon Van de Beek Doucouré Dele Alli Richarlison
Calvert-Lewin
Dobbin, Rondon, El Ghazi or Gray from the bench.
Ed Prytherch
89
Posted 20/03/2022 at 15:04:59
Our midfield was poor but what are our options? Who should have started instead of Gomes and Doucouré?
How many more times will Frank play three at the back when it is obvious that Keane, Holgate and Godfrey don't understand the system?
It is good that Calvert-Lewin and Gray got some playing time which should improve their match fitness for the important games.
Ian Edwards
90
Posted 20/03/2022 at 15:07:50
Kieran 77. I'm very sorry. I was frustrated with the performance and struggled to post. I went after the wrong target. I apologise and withdraw my rude remark.
David Vaughan
91
Posted 20/03/2022 at 15:09:19
No shame in a Championship side getting knocked out by a Premier League outfit. Wholly agree with Fran [67], though I would extend the list of Blues players unsuited to the PL/FAC level to include all except Jordan (when well).
Colin Glassar
92
Posted 20/03/2022 at 15:11:14
In recent years I've become increasingly embarrassed by being identified in public as an Evertonian.
I have nightmares being pointed out by Nelson with, "He's an Everton fan – Ha ha".
Kieran Kinsella
93
Posted 20/03/2022 at 15:18:23
Ajay,
Rafa made us hard to score against but the problem was that when we defeated and let the opponents play we inevitably had that moment when Keane or Holgate cost us a goal.
These guys cannot be trusted to hold on for clean sheets. So we either lose 0-1 or roll the dice and see what happens...
Tony Hill
94
Posted 20/03/2022 at 15:18:47
Ian @90, we all feel it. I behave like a 5-year-old during games, and afterwards. Don't give up on us in the Premier League though.
These are shit times but let's ensure that our enemies don't get what they are praying for. Fuck them all.
Andrew Keatley
95
Posted 20/03/2022 at 15:20:11
Ian (70 + 90) - Can you also do something about your unremitting negativity?
We all know the situation we are in, and the squad of players we have, so having someone like you who rolls up before every game and talks about how terrible we are and how we've lost the game before a ball is kicked it isn't particularly constructive or interesting or insightful.
What do you get out of it?
Christy Ring
96
Posted 20/03/2022 at 15:22:35
Ed #88,
I agree, Lampard's hands were tied, we were depleted in midfield.
But playing Doucoure and Gomes in a two-man midfield, doesn't take a magician to know it's doomed to failure, neither can tackle.
Ian Edwards
97
Posted 20/03/2022 at 15:24:00
Andrew 95. I make no apologies for realism. We are 4th from bottom. We have lost our last 2 away games 9-0 in total. We have gained 6 pts away all season. We are hardly creating any chances at home. We are facing oblivion and I'm not going to lie and start polishing turds.
Andrew Keatley
98
Posted 20/03/2022 at 15:26:43
Ian (97),
But what do you get out of it? In the face of extreme difficulty, the easiest thing to do is throw in the towel. You're worse than the players.
Colin Glassar
99
Posted 20/03/2022 at 15:27:54
At least Brentford are losing. Five points ahead of us but we now have 4 games in hand over them.
Robert Tressell
100
Posted 20/03/2022 at 15:28:26
I hope that's the last time Lampard plays his truly awful 3-4-3 (or whatever it was).
It never looks right on paper and looks even worse in practice.
The set-up looks okay with 4-3-3 / 4-5-1 so we should just stick with it.
I like Lampard as a bloke but he's not really improved us at all. I think we'd be more or less in this situation with Benitez.
Ian Edwards
101
Posted 20/03/2022 at 15:30:24
I never throw in the towel, Andrew. I'm always looking for better. For improvement.
Perhaps putting it on ToffeeWeb is a coping mechanism.
Ray Jacques
102
Posted 20/03/2022 at 15:30:45
4-0 vs Crystal Palace is shameful but it's a microcosm of 27 years of abject failure at our once proud but now rancid club, a comedic organisation overseen by bullshit Bill and his dodgy Iranian benefactor.
Yet another manager appointed who hasn't got a clue about how to organise our rabble of alleged footballers. Pick a way of playing and stick with it, for fuck's sake, and stop trying to get the useless pricks to do things that they aren't capable of doing either physically or mentally.
I honestly believe we have the weakest players in the league mentally and the least intelligent in terms of football savvy and this, together with the naivety of the manager, will see this rabble of a club relegated.
Here are a few suggestions:
Our three centre-backs are all shite, so play as few as possible, ie, two. The wingbacks are also substandard, so get them to play as full-backs only and focus on defending.
The midfield players are all slow, cumbersome and cannot pass to colleagues, so to stop them being overrun every game, make the pitch smaller by playing four in midfield. Make the lack of pace less obvious.
Richiarlison can't play on his own up front (once today he headed on a throw-in and then chased his own header, madness), so two up front please. Ask Calvert-Lewin straight: is he injured or can't be arsed... and sort him out. If it's the latter, leave him out and be honest with the fans.
Give Dobbin a game with Richarlison, might as well lose with kids than with the established "stars", it can't be any worse than one goal in 6 games and the usual two shots per game.
They need to get back to basics, but unfortunately, as likeable as Lampard is, I don't think he is able to sort the mess. There hasn't even been a 'new manager' bounce. Worrying.
Will Mabon
103
Posted 20/03/2022 at 15:33:45
It could be said, there's equally no room for unremitting positivity because it might strike some as delusional in the face of what's happening.
Maybe it's overly negative to talk defeat in advance but ironically this season, such an approach would have proved a valid betting strategy.
Best to just let everyone say/vent their own views and opinions. It doesn't kill us. The team might however.
Tony Hill
104
Posted 20/03/2022 at 15:34:09
Colin @99, that's the most important thing today.
Craig Walker
105
Posted 20/03/2022 at 15:37:37
I'm not sure I can endure another Andre Gomes performance where he pretends to be an Everton player for 90 minutes. I honestly preferred Schneiderlin.
The guy just ambles about, plays simple passes and gives away countless free-kicks. I know he has the injury but he's a liability. He can give a decent cameo at Goodison, every blue moon but the last decent away game I remember him having was the Anfield derby when Pickford gifted Origi their winner.
Nice guy. Looks the part. Dreadful player. Expected nothing less when I saw the team sheet.
George McKane
106
Posted 20/03/2022 at 15:37:49
The biggest problem, for me anyway, in any situation is a feeling of frustration when you cannot do anything about things you are facing - - I am my own employer - - run my own Charity - - create my own work as an artist - - if it doesn't work then I have to think and act better and quicker - - Everton are the most frustrating part of my life - - there is nothing to be done - - seemingly - - in my opinion the worse thing was believing that money was the answer - - I and my organisation are known as "outsiders" choosing not to follow the majority path - - we have created a reputation for innovative and exciting work after years and years of struggling to find the right way - - so Moshiri for me has been the worse thing to happen to The Blues in my lifetime of match-going - -since around 1958/9 - - it seems and this is only my opinion - - that there is a sense that whatever we do the money will sort it out - - I was interested for many years in Jerzy Grotowski and his Theatre - - he called it "The Poor Theatre" - - he felt riches led to laziness and more - - I travelled once to Opole in Poland to meet him - - I think Keane is dreadful and very poor - - but he tries - - and runs - - but he is very poor - - Holgate for me is the worse I have seen - -not only is he dreadful and poor - - but unlike Keane he never ever runs or moves - - he strolls and struts - -watch again today's goals and for the past season or so - he is complicit in almost every goal against - - the one today by Zaha was embarrassing - - there are many players who I never ever want to see again after this Season - - many - - I believe that sometimes you have to have a total clean up and clear out and start again - - time for the Big Bucket of Domestos to come out - - we are cringingly bad - -everything about us - - we even accept that so called expert commentators - - referees - -FA/EPL/EUFA/FIFA - - can all call us and go against - - but we do nothing - - Mc Coist today was an insult - - not a foul/penalty he shouts when Everton players go down - - yes a foul whenever Zaha fell over - - WHERE OHHH WHERE IS OUR PRIDE - - - we have allowed this to happen (not us the Fans - - we are the only great consistent in this mess - I have my ST for next year and tickets for WHU away ) - - I want to see some PRIDE in MY CLUB - - you gang of lazy incompetent lackadaisical bastards - - SHOW SOME FIGHT and SHOW US SOME RESPECT - - Fuck Your EITC/free travel/SAVE THE DONKEY - - GET SOME REAL FIGHT AND PRIDE IN YOU - - there are Everton Greats turning in their graves.
Ian Edwards
107
Posted 20/03/2022 at 15:38:08
Ray 102. Totally agree. Too many square pegs..
Matt Henderson
108
Posted 20/03/2022 at 15:40:00
Well hopefully this will mean Lampard learns lessons that he will surely now not repeat again and we did not have to drop 3 points in order for it to happen. 1. Never a back three again, 2. Never a midfield 2 again, 3. Never Richarlison up top again.
But, as I have said on the Live Forum, if the Board is not expanded with people of relevant expertise, then it is a matter of if not when we will be relegated, even if we survive this season.
With the same fraudsters running the show who have overseen the recruitment we have had over several years and including January, the re-build will just be more of continued demolition of the Club as we replace our better players with more expensive shite.
Nick White
109
Posted 20/03/2022 at 15:41:15
Ray, there was a 'new manager' bounce. We beat Brentford and Leeds. I think that's about as good as we can get with the current squad. They aren't very good sadly.
Just hope we can scrape another 3 or 4 home wins as that is what we need to stay up. I also hope we go to a settled back 4 for the rest of the season!
Matt Henderson
110
Posted 20/03/2022 at 15:41:24
Bill was working 24/7 for about 20 years, looking for a buyer, and chose Moshri – probably the worst decision in the Club's entire history.
Christy Ring
111
Posted 20/03/2022 at 15:42:07
I know Frank had only one day to try and bring in reinforcements, which was also shocking by the board, but it's very easy to see now the one player we were crying out for – a defensive midfielder.
Winks instead of Dele Alli?
Ken Kneale
112
Posted 20/03/2022 at 15:42:14
We learnt nothing today that most of us don't know already
Frank is naive in this situation - he needs to get tactically switched on quickly as games in hand mean nothing if they are lost.
Most of our players are inept and characterless - getting them off the books is going to be the hard bit whether we stay in the PL or not
Kenwright should be driven out of town for what he has done to this club over his whole tenure and his shameful pronouncements, the last of which was about good times if I recall - it is truly shocking he still has a place on the Board.
Graeme Sharp's appointment has achieved exactly what we expected - nothing in return.
Tony Abrahams
113
Posted 20/03/2022 at 15:44:49
I really feel for the unbelievably loyal traveling fans, who have been up since 5am to make the journey south, but the real gut wrenching pain I feel, is for every single Evertonian, who has just had to watch an Everton team go out of a FA cup quarter final so feebly.
Our lack of quality was hard to watch, our lack of any kind of savvy was even harder, but the hardest thing was witnessing the general acceptance, from a team of multi-millionaires who haven't got a medal in senior football between themselves.
I'd play Liverpool every day of the week because I've never been remotely scared of that football club, but I'm not stupid, and for that reason I'm glad we've gone out today (Im not one for telling lies but I still can't believe I'm writing this) because I couldn't imagine this spineless set of players, being able to put up a fight on the wide open spaces of Wembley, against Chelsea, City or our neighbours.
I just hope we have got enough to stay up, and then we can hopefully rip this squad apart and begin to start again, with my biggest wish being another sale, and the removal of our very amateur boardroom, and finding an owner who wants to give our club a lot more of his time.
Ray Jacques
114
Posted 20/03/2022 at 15:45:48
George @106, I wish I could put word to paper/keyboard with such eloquence. What a great post as it said it all but managed to make me chuckle when I don't want to!!
Christy Ring
115
Posted 20/03/2022 at 15:46:30
Brentford have just scored, 5 scary minutes left.
Clive Rogers
116
Posted 20/03/2022 at 15:47:35
That was an all time low for me. Not one single player had what you could call an average game.
About seven of that team need to be moved on in the summer, plus Richarlison and Calvert-Lewin to bring in funds for new players.
We also need to get rid of the people running the club who are even worse than the players.
Derek Knox
117
Posted 20/03/2022 at 15:48:53
I am almost 100% certain that the Everton squad don't read ToffeeWeb, so no excuse for failure there.
How many people said before the game about Gomes, Holgate, Keane and many others being a liability before a ball was even kicked?
I am gutted of course, as I think all others will be too, but it is the manner we were beaten that hurts. How can players on God knows how much a week not be able to tackle? It beggars belief.
Can't wholly blame Lampard, although I think most of us could have chosen a better starting eleven and bench. Just got to concentrate on Premier League survival and then get a JCB in the summer to clear all the shite out!
Mick O'Malley
118
Posted 20/03/2022 at 15:49:10
George we share you frustration, my dad has had a season ticket 50+ years and has been going for more than 60+ years, he loves Everton, I've honestly never met a man who loves Everton like he does( I know it's me dad but it's true) and he is in despair, not only about the results but the shabby way we are being run and the gutless players and their can't be arsed attitudes,he is ashamed of the lack of fight and the ease we give up,it's absolutely soul destroying watching this shower disgrace our shirt and badge
Craig Walker
119
Posted 20/03/2022 at 15:49:21
Anyone saying Lampard Out is part of the problem. Klopp and Guardiola would really struggle with this lot.
They can't press, they can't defend, they can't keep the ball, they lack pace all over the pitch and worst of all, they lack any sort of fight in them.
Rabbits in headlights at every away ground. The worst Everton side that I can remember.
Jamie Evans
120
Posted 20/03/2022 at 15:50:05
2-1 Leicester now, really Brentford lose this
David Pearl
121
Posted 20/03/2022 at 15:51:17
To start the game so well we just had to score. When we didn't and they did that was the end of us. Its all in their heads. And l said this on the live forum but who the fuck puts on lwobi at right-back?
As we did in Marco Silva, we again have a manager that's learning on the job. Although the end was no surprise, it's still incredibly disappointing. We have players snatching at any chance that comes along. Calvert-Lewin doesn't look fit. Doucourè just had a 'mare.
It's a must in the summer, no matter what, that we need to bring in better defenders. That will come unfortunately at the expense of Richarlison. If we do go down then it will be a firesale.
George McKane
122
Posted 20/03/2022 at 15:51:24
God Bless Your Dad Mick - - and All Evertonians - - who should not have to put up with this absolute garbage.
Andrew Keatley
123
Posted 20/03/2022 at 15:51:52
Ian (101) - But it isn't going to happen quickly, or without difficulty, so what's the point of continuing to spend weeks and months and seasons banging the pointless gong of "improvement required"?We all know improvement is required!!!
We can all wring our hands at the current state of the club but, if we cannot find a way to get through this extended period of potential disaster, then that improvement, when and if it finally comes, might only arrive with the club mortally wounded.
But I think the game in midweek shows that a little bit of positivity can go a long way, and while things are in the balance, and until that disaster has officially arrived, I'd like to think everyone will keep their towel in their corner.
Mick O'Malley
124
Posted 20/03/2022 at 15:53:30
Thanks, George. Let's hope for better times.
Sean Roe
125
Posted 20/03/2022 at 15:56:01
I assume all these players that are or have been ''ill'' have in fact got Coronavirus?
I also assume that the government have instructed the media not to use the word as it officially disappeared when the restrictions were removed?
Steavey Buckley
126
Posted 20/03/2022 at 15:57:28
The Everton defenders are again guilty of ball watching, not watching the opposition players instead. That's why Palace scored 2 quick goals. In a game not only did Everton lose 4-0 they also lost Andros Townsend to injury.
Gomes is probably one of the worst central midfielders in the Premier League, but he still gets a game in that position. 3 at the back means there is less one defender. A 4-0 beating should prove that point conclusively to Frank Lampard. This was also a game when playing 1 upfront is always a waste of time.
Yet, Frank Lampard should have been much boulder and given Patterson a game because Everton have nothing to lose with Coleman in the defence that has conceded 9 goals in 2 matches away from home.
Mick O'Malley
127
Posted 20/03/2022 at 15:59:28
Did you see the way Benteke turned Keane on the halfway line? Absolutely pathetic defending from a man who has represented England. He has to go in the summer, he is dreadful.
Dave Abrahams
128
Posted 20/03/2022 at 16:00:08
Crystal Palace 4-0 Everton, in an FA Cup game.
Right now it feels like going to see someone who has just lost the closest person to them. There are really no words that will bring them much comfort, are there.
Just feel empty.
Pete Clarke
129
Posted 20/03/2022 at 16:03:41
Let me make an admission.
I was all in for Frank Lampard as our new manager and that was before the dickheads in charge of our club had decided on giving the few applicants a multiple-choice questionnaire down in London.
My thoughts are Igor now that this job has almost broken him and I take that from photos taken before he was appointed and the images of him on the sidelines tonight.
Whether he is simply out of his league and not yet ready or the players are simply beyond coaching, I'm not sure but we are worse now than ever before.
Maybe Sam Allardyce was perfect for us just until Kenwright parted ways with this world.
Anthony A Hughes
130
Posted 20/03/2022 at 16:05:50
Why is it so hard for the powers that be to build a squad of players?
Four full-backs left and right, four centre-backs – not an unfit tart like Mina, some proper central midfielders, not nothing players like Doucoure or Gomes and four strikers and not another tart with no heart.
Sort the recruitment out and stop trying to build a castle out of a pile of sloppy shite.
Bill Gall
131
Posted 20/03/2022 at 16:05:50
Bill Kenwright can be blamed for many things but I don't blame him for bringing in Moshiri.
When he bought the club, I never heard people saying "Why is he buying the club? He knows nothing about football." No, it was "At last, we have money to buy new players."
No-one knew at that time how incompetent he may have been in either hiring or firing managers, or leaving it to Bill Kenwright.
The players and manager are to blame for the performances on the pitch, more the players, as most have them have reached international status with their countries, so are not novices in tactics or formations.
The 3rd goal summed up Everton's season to me, how often are you going to see a player miss-strike a ball with his left foot go off his right up in the air that everyone thought was going over, comes down off the post and drops to a player 2 yards from goal. You could not script it.
Nick White
132
Posted 20/03/2022 at 16:06:51
Steavey, Gomes is not who we need in the team. But who else did we have with Allan suspended and most of the other midfielders injured? But a settled back 4 is a must until the end of the season.
Daniel A Johnson
133
Posted 20/03/2022 at 16:06:51
Sad fact is if we're not down this year we will be next year as we can't afford to buy a whole new defence and a midfield. We are royally fucked on and off the pitch.
Johan Elmgren
134
Posted 20/03/2022 at 16:08:50
We were really good up until their first goal. We must build on that, CP were hardly in our half the first 25 minutes...
And these players need to realize that the game isn't lost just because you go down 1-0...
We need to stop conceding those cheap goals, the players give up when conceding first.
Today we had more than an hour of gametime to get back in the game, but instead of upping their game, fighting harder, they just surrendered.
Peter Jansson
135
Posted 20/03/2022 at 16:08:55
Seriously, Lampard it totally misplaced and out of his element. He is chosing wrong players, wrong formations and it is pretty obvious he does not work with players mentally. If he does is surely does not work.
For example, why the f is he playing Holgate? He will never be a good player since he simply does not have the concentration and mentality to ever become a good consistent football player.
Lampard has obviously not told Doucoure what he is supposed to do in midfield since I have never seen him so bad in an Everton shirt.
Gray and Richarlison has forgotten how to pass the ball. What is the problem here? Lampard obviously has not adressed this problem as it is not getting better.
He is also setting up too weak midfields. He is setting us with a lone Richalison upfront, that is up alone with a leftwing that do not pass the ball. Well, if you do not see this trend is doomed to failure something is wrong. Lampard has to go in and micromanage this or talk to the players as things spin out of control, but it seems like that does not happen.
Also, why is Duncan Ferguson trusted? He came in and has been here about since the downfall started. That can not just be a coincident?
I think we should just let Lampard go right away as this is the road to nowhere.
Simon Dalzell
136
Posted 20/03/2022 at 16:10:37
Once glorious club is a pile of shite from top to bottom.
Steavey Buckley
137
Posted 20/03/2022 at 16:12:33
Nick, Frank Lampard could have played Branthwaite in defence and pushed Holgate into midfield, because Gomes should not be in any Everton team in central midfield.
Kev Jones
138
Posted 20/03/2022 at 16:12:34
That was a hard match to be sitting among the Crystal Palace fans. They sang non stop, call and response from one section of the ground to the other, so many different songs and filled with confidence.
Our team were not on song except in the first ten minutes in which we had Palace on the back foot. This midfield was a shambles, passes going astray and unable to win the 50-50's. Our other main tactic seemed to be a hoof upfield, look for a stray header or lucky bounce. I thought we looked better in the second half when Gray, DCL and Iwobi were on. Why oh why was no-body passing out to Gordon on the left. Our conductor needs to think about why he did not continue with a winning team. Can we avoid relegation? Yours, worried.
Nick White
139
Posted 20/03/2022 at 16:13:21
Peter, Holgate played well on Thursday. Agree he isn't top notch but he deserved to play. What would you do about the midfield considering most of them are either injured or suspended?
Ian Edwards
140
Posted 20/03/2022 at 16:14:25
Peter 129. That is a very pertinent question you ask. Are we worse since Lampard arrived. I think we are about the same at home but worse away.
Ken Kneale
141
Posted 20/03/2022 at 16:15:02
Bill - Kenwright must have been aware of both Moshiri and his abilities otherwise what due diligence was conducted? This was a man who along with his backer, could not get what he wanted at Arsenal - how they dodged a bullet by checking out who bought into the club - what a pity BK did not do the same. The fact is Moshiri and Bill were a marriage made in heaven - one got the train set - the other was allowed to carry on playing with it as if it was still his own. We now know the outcome of such 24/7 research into the new owner by BK - iceberg ahead and steaming full speed into it whilst those at boardroom level are in denial that the club is badly run.
Joe McMahon
142
Posted 20/03/2022 at 16:16:41
Peter @129, I fully agree. Frank looks broken, he would not have worked with a squad so weak, or CH such bad quality as Keane, and so few goal scorers (if any). I do feel it's too big a task for him, like it would be for Many. And yes with the dross quality we have on long contracts Sam Allardyce was the man for this pathetic club. But apparently he wasn't good enough for a club that has never played in the Champiuons League, never will and hasn't won a sausage since I was 25 (now 52).
Christy Ring
143
Posted 20/03/2022 at 16:19:44
When you think back to last summer...
Vieira gets the Palace job, most of their defenders and senior players gone out of contract and gone, favourites for relegation, look at the young players he signed, and done an incredible job.
Oh, yea, Moshiri brought in Benitez.
Clive Rogers
144
Posted 20/03/2022 at 16:21:17
Ken, 141, you are spot on. Kenwright turned down good owners and got one that suited himself. He put himself before EFC. He is a slime ball of the first order.
Tony Hill
145
Posted 20/03/2022 at 16:22:20
What?? We won a game on Thursday and everyone was ecstatic. Now, we're fucked forever and Frank is going to set fire to himself in the centre circle at Goodison.
What will we say if we win at West Ham?
Clive Rogers
146
Posted 20/03/2022 at 16:26:12
Tony, 145, we won't
Gerard McKean
147
Posted 20/03/2022 at 16:26:49
Bill, 131, with respect, I'm afraid Kenwright can be blamed for bringing in Moshiri. Read Matt, 110, who makes the pithy observation that only after allegedly scouring the planet did he find someone willing to plough money in but allow Kenwright to continue to run the club.
George McKane, 106, nails it (as always). The club has brought the situation on itself. We are walked all over by bureaucrats and officials on and off the pitch because for years now EFC has been seen as a soft touch. Fundamentally this is what has to change as part of a total reset.
Colin Malone
148
Posted 20/03/2022 at 16:28:23
No talent coming through, why? As soon as the talent gets to the under 23's, they are getting told to get the ball up top as soon as possible. It stinks to high heaven.
Tony Hill
149
Posted 20/03/2022 at 16:29:38
That's the spirit, Clive @145.
Kev Jones
150
Posted 20/03/2022 at 16:34:05
So far so Goodson I thought as I settled in front of a concrete pillar. My hotdog barely settled in my stomach when Ritchie seemed to have two penalty shouts. One offside I think - anyone have a view of the other?
The biggest cheers came for the six year old Everton fan who scored in the half time competition and then the 11 yr old who celebrated his goal with a Tim Cahill boxing of the corner flag.
Doucoure tried hard but gave the ball away countless times and Gomes really has to be dropped. Ritchie should never be played through the centre again. Palace eventually just cut through our midfield. We seemed bereft of confidence.
The train back meandered through the Sarf London suburbs with Everton fans ruefully lamenting the worst Everton team they had seen in years. Thank goodness I was only going back to New Cross. Very cross.

Dale Rose
151
Posted 20/03/2022 at 16:34:25
What really pisses me off is the fact that the red shite in the early stages of the cup had no interest in it and viewed it as a distraction. As much as I hate those fuckers, barring any major upset, they are going to Wembley. That really hurts. Then I look at our performance and we gifted it to them. I don't blame Lampard, I think he will just about keep us up. I hope that he can cull some of these dreadful players in the summer and bring on some of the youth and rebuild this team. As far as Moshiri goes he put a fortune into the club. He realistically expected that money to be spent wisely. Maybe he should have hired that twat Klopp as a personal shopper.
Ken Kneale
152
Posted 20/03/2022 at 16:38:47
Dale - alternatively he could have installed a chairman, competent board members and a chief executive who knew how to run a football club.
Peter Dodds
153
Posted 20/03/2022 at 16:39:12
It's so dispiriting, the way each new manager spends half a season making the same mistakes as his predecessors before realising the truth of the situation - that Richy isn't a no.9; we can't zonal mark; we can't play a two-man midfield; three at the back is a recipe for disaster; we can't play out from the back. Frank seems to be a slow learner.
Eddie Dunn
154
Posted 20/03/2022 at 16:39:22
PHIL Smith, way back at 68, the reason Begovic wasn't selected is that he is now "ill". I presume it is the new waves sweeping the land.
I was not surprised today, I wrote that we needed Dom to start and score one or two to stand a chance as this buncg have rarely backed-up a decent result with a second.
There was effort for 20 minutes but the break in play for Townsend was so similar to the break in play caused by the protest on Thursday. Both breaks put a stop to some good tempo.
The difference between the sides was not that Palace were more clinical, but that they could defend and we could not.
The midfield was overrun, as we all knew it would be.
We were a shambles as soon as Frank tried to change our shape.
I know Richarlison tries hard but if only he would pass first time instead of taking too many touches. He lost possession regularly.
I think Gordon got a dead leg after one tackle and he faded fast.
Too many looked wrecked from Thursday night, ene the ones who didn't play!
These let me down so often, I am beyond caring. I actually hate a few of them.
I pity the poor souls who went there and wasted their time.
The sad thing is that Palace are very ordinary, they didn't create many chances but our defending is so poor that they still scored four goals. Two in midfield and five across the back cannot be played by this group.
If Frank can't see it then he is a cretin.
Ian Edwards
155
Posted 20/03/2022 at 16:40:21
Tony 145. We won't get another point away this season.
Phil Wood
156
Posted 20/03/2022 at 16:43:29
Ken 142 I cannot agree with the comments about BK bringing Moshiri on board. Really ridiculous.
The kind of man he was/is is a man with a lot of money to spend which he has done. More than warmly welcomed by a fan base who haven't seen money to spend since the late John Moores.
The spending on players has not been done at all wisely agreed. That can be laid at the door of a string of Managers and Advisers who happily threw the money away on what has now been proven to be poor choices.
Your personal disdain for BK has nothing to do with how this money has been spent nor the fact that at last (hopefully) we can afford a new Ground.
We probably both punched the air when the new investment opportunity arrived but sadly it has been a disaster. Blame the men who picked the players.
Dale Rose
157
Posted 20/03/2022 at 16:45:56
Ken 152.
Absolutely.
Pete Clarke
158
Posted 20/03/2022 at 16:50:11
Steavsy, #137
Your sentence was nearly perfect, and I say this with utmost respect for a fellow blue but Holgate could have been pushed into the Mersey instead of midfield. He is an awful football player and his effort at defending tonight was total dereliction of duty. He turned his back on a shot that had not even been fired.
Throw them all in the Mersey. This should be aimed at the players we have right now. Fucking hopeless cowards. They are pretending to have a go but they are not fooling me. Seamus is well beyond his best but still the best of them all.
I do hold Kenwright 100% responsible for this mess. He has worked us over good style whilst becoming a multi millionaire. He is probably still celebrating our 'Good Time' win over Newcastle the horrible Gormless - - - -

Stephen Vincent
159
Posted 20/03/2022 at 16:53:40
Tony #145, you are of course spot on, Thursday was just pure relief combined with a healthy serving of injustice, the underlying performance was still terrible, I mean what was it 32% possession at home against Newcastle. Vieira got his tactics absolutely correct. Once Palace had weathered the early storm there was only ever one winner. The performance did feel different to the 3-1league defeat, there was definitely more energy and commitment but some of these so called pros are just not good enough, it's not their fault, they are just not premier league standard.
I personally think that Richy is a busted flush and has become a liability, hardly ever stays on his feet, body language awful, wants to play where he plays for Brazil, well sorry lad the Premier League is not South American International football, with his back to goal he is a liability. Get rid in the summer and I swear we won't miss him.
Tony Hill
160
Posted 20/03/2022 at 16:54:01
What we have to get over is our habit of starting pretty well and then folding when the opposition gets into the game and/or if we don't score.
Lack of game management (along with an inability to defend and to retain the ball for decent periods) has been our main problem for many years. That and goals.
We know the new Holy Trinity: commanding centre-back, tempo-setting/hard bastard midfielder, natural goal scorer.
Having said what I've said above about game management, if I had to choose I'd go for a goal scorer. That's the best sort of game management and we haven't had a whiff of it since Lukaku left. You could see it today in the first 20 minutes: we were dominant but toothless.
Soren Moyer
161
Posted 20/03/2022 at 16:54:31
Obviously this team is as shite as it can get but the fact that on top of that we went for a rookie coach who did fail at Chelsea is beyond me!
Not demanding him sacked though as I believe its way too late to change the manager so we are stuck with him! Just hoping for a miracle.
Christy Ring
162
Posted 20/03/2022 at 17:01:54
Frank has to forget about five at the back. He needs to play 433 against the hammers. He has to play Holgate as defensive midfielder, unless there's a miracle and Delph returns from the dead, Rice and Soucek are way too strong. Richi has to play left wing enough is enough
Bill Fairfield
163
Posted 20/03/2022 at 17:02:28
Get who you want as manager, this squad are beyond coaching by anyone. Lampard is being accused of picking wrong players and wrong tactics. He hasn't got any players with a brain who can carry out any game plan. This lot would get Pep the sack.
Matt Henderson
164
Posted 20/03/2022 at 17:02:32
Phil @156 - Rather than blame the men who picked the players' I think it is high time, after 6 or so managers and on our third DoF, that we start blaming the men who hire the men who pick the players. And the men who should be overseeing the men who pick the players to ensure the money is spent wisely and hopefully avoid losses in the hundreds of millions.
Also, lets not forget that Brands (who senior management sacked as the man most responsible for picking this rabble) had his contract extended not long before they sacked him so the muppets up top some how thought he was doing a good job! You can lay blame all over the Club but the buck stops with the people up top (Owner and Chairman) whose incompetency permeates all the way down the Club and out on to the field of play. They could install a Board with more expertise to improve the entirety of the Club but we currently have a pensioner, a charitable foundation CEO and an ex player who happened to be a convenient appointment as the sole Board members which is an absolute dereliction of duty by the Owner and Chairman and until that changes, and they are so useless they do not even seem to recognise it as an issue, this Club is going no where.
Ian Riley
165
Posted 20/03/2022 at 17:02:57
Look we are dire and lucky to get this far!!! At least the embarrassment came at this stage rather than at Wembley!
If and a big if we stay up? What next? Next season? Thursday was a 98th minute win! It will be luck, other teams that keep us in this league!
Today we played Crystal palace for goodness sake!! It was pitiful to watch! Unless things change at this club. It won't be if we are relegated it will be when!
What really kills me is I can't walk away from Everton!!
Tony Hill
166
Posted 20/03/2022 at 17:03:24
Ian @155, wrong. I am convinced that, if nowhere else, we will beat Arsenal in the last game. I think we'll also beat Watford.
Stephen @159, it was 3 points mate.
We're going to stay up. Stop drooping.
Tony Hill
167
Posted 20/03/2022 at 17:05:03
And Burnley and Leicester away. Thank you.
James Head
168
Posted 20/03/2022 at 17:05:51
Let's illiterate, For Fucks sake Frank-Four Four Fucking two, oh and Fuck everyone at Failing Finch Farm!
Ian Edwards
169
Posted 20/03/2022 at 17:17:11
Tony. 155. If we win at Arsenal I'll show my arse on the Town Hall Steps.
Pat Kelly
170
Posted 20/03/2022 at 17:20:55
If nobody can do anything with this bunch why is the Club paying megabucks to Lampard and his merry men when Ferguson could do nothing with them for far less ? I'm convinced they'll go down and deservedly so. Chickens come home to roost. And there's cluck all anyone can do about it.
Ken Kneale
171
Posted 20/03/2022 at 17:22:31
Phil - any disdain I have for BK is purely down to his disastrous management of Everton over the years - he is also still chairman and oversees this mess daily, along with insulting the fanbase with his quotes about 'good times'.
No comparison with John Moores can be made - he made the club spend money wisely and live within its means
Tony Abrahams
172
Posted 20/03/2022 at 17:22:39
Giving Brands a new contract was questionable. Saying Brands only needed to listen to about two spins of Z-Cars before he agreed to sign another contract, was very questionable, and then wondering who signed the players in January, was the most questionable decision of the lot.
Results like today's can happen anytime, but performances like today's are happening on a regular basis, and once the opposition score it becomes game over, simply because we have no character whatsoever in our squad.
We need at least four wins to stay in the premier league, and Lampard really needs to start picking the right players and the right formation to get us those wins, starting from now.
Christy Ring
173
Posted 20/03/2022 at 17:23:05
Ian god forbid hope we are safe before that
Danny O'Neill
174
Posted 20/03/2022 at 17:24:34
Well there's my hope and prediction of Wembley gone. I wish I could be angry with them, but I'm just disappointed and upset.
Frank words from Frank in his interview, but he has to shoulder some of the blame. Mitigation on his part; some changes were forced through suspension and injury. We only played on Thursday evening. The players selected let him down.
But, once again, he is overly tinkering with formations in my opinion. I get player rotation and the need to adapt to different opposition in the modern game, but generally keep your formation and system of play relatively consistent so players know what they are stepping into. Other teams change players, but tend to stick to a trusted formation most of the time.
The inconsistency in formation is relating to results. After every ray of hope and calm waters, there is a storm that knocks us sideways and backwards resulting in us having to regain control of the ship's tiller.
I couldn't attend. My poor brother did instead. I wasn't able to watch. My poor son did in some invaluable down time he had. From what I understand, we started brightly. It sounded like Palace weren't great, but were more clinical and we were found wanting defensively. And yet again, once they go behind, such is the fragile confidence of this group of players, they don't just lose, they collapse.
Huge games coming up. I know it doesn't work like this, but I have my eye on Burnley and Watford away as well as Brentford home. Knowing Everton, we'll pick up a point against them and beat United as well as Leicester.
Lampard is correct in saying he can only go so far to butter players up to want to win and get to Wembley. There has been too much buttering up of this squad over the years. They've been living on easy street for too long. Lampard is facing the reality that several managers have faced. They can't all be wrong.
I said at the end of last season, Carlo Ancelotti was correct in declaring he was not a magician. It's been obvious for seasons now. We need better players. We only have one or four at best. The result of a catastrophic recruitment strategy. I thought long and hard about using the word strategy there.
Apologies, my thoughts are all over the place right now. I really thought a win today would galvanise the season. It's not a killer blow, but now we have to focus. Our fate is in the hands of these players and we have to push them over the line. Then we can re-group in the summer.
This morning, I thought I would be excited about going to Wembley next month by the end of the day. As it happens, my footballing highlight of the weekend is that Brentford lost.
Disappointed Danny. More disappointed than the one after Benitez was appointed last summer.
See you at the next one blues.
Tony Hill
175
Posted 20/03/2022 at 17:26:31
Ian @169, ha ha. Even if we do, I'd rather you didn't.
Andrew Keatley
176
Posted 20/03/2022 at 17:26:33
Ian (155) - Then go the bookies. Fill your boots. Put your money where your mouth is. And take your relish with you.
Or just stay on this site and relentlessly pour poison onto the wounds. I imagine you'll just do that. You clearly cannot help yourself.
Bill Gall
177
Posted 20/03/2022 at 17:26:41
Ken when you talk about people who can run a football club I take it you realize that what you watch is just a part of running a football club. There is a lot of blame being put on the CEO of what goes on with the first team.
Notice from the club July 2019. DBB Will oversea the work of Stadium Development Director Colin Chang and take responsibility for the new Stadium Project, including the delivery of a community led legacy at Goodison Park. this is for after Evrton move to the new stadium.
Brands had been appointed to the board January 2019 so this is were someone on the board was to help in running the football side of a football club.
its time people stop going over the same argument of who to blame after a performance like today. If you watched it today the blame is in front of your eyesight, players bought by various managers not fit to wear a blue shirt, Professional footballers unable to pass to another player 10yds away and a manager who has come into a struggling club with players that cant get over a defeatist attitude.
Allthough it cant be used as an excuse wasn't Everton the only team out of the 8 that only had 2 days off and plus made to play the earliest. And remember we have to get rid of a number of players to buy, and nearly all of their value has plummeted
Mark Ryan
178
Posted 20/03/2022 at 17:28:08
Iwobi should have got a game after his goal the other night, he deserved a start.
If Lampard continues to play Richarlison up front on his own, we are relegated, simple as that. He is never a No 9. He knackers himself out running around losing battles all over the park.
Play Rondon, Calvert-Lewin or even Iwobi, just not Richarlison on his jack.
Ian Edwards
179
Posted 20/03/2022 at 17:31:07
Andrew 176. The team is dreadful. It is unreasonable to expect anyone to say otherwise. Look at the table and stop posting nonsense.
Matthew Williams
180
Posted 20/03/2022 at 17:31:28
I cast my mind back to the fans' protest over the idea that Pereira would be our next gaffer... if I'd been Moshiri, I would've gone ahead with my choice but he caved in like a spineless wimp and the fans got their way.
Happy now, folks?...'cos this shite will just continue, a million backpasses, painfully slow build-up play, no shooting from range, woeful crosses, slack marking, players off form being selected, constant changing formations, no youngsters given a chance, and our midfield three consisting of only defensive players.
Also, why not play our new full-backs?
Ben Howard
181
Posted 20/03/2022 at 17:33:01
We looked like world beaters for the first 20 minutes and their goal came against the run of play. But talk about a capitulation after that.
It's sobering to see how much better Crystal Palace are than us and damning to consider the £500m spent to achieve a significantly worse squad than them.
However, the FA Cup, as much as it was a distraction, was not our priority. We can now focus on picking up the points we desperately need. Hopefully we are better than the three teams below us.
Ian Edwards
182
Posted 20/03/2022 at 17:36:58
Lampard's away record is:
Newcastle LOST 3-1
Southampton LOST 2-0
Spurs LOST 5-0
Palace LOST 4-0.
But just for Andrew Keatley.. we won all 4 and have a Wembley Semi to look forward to.
Roger Helm
183
Posted 20/03/2022 at 17:37:31
Is there any player we have, other than Pickford, Calvert-Lewin or Richarlison who would get a start in any other Premier League team? And this after spending £½ billion.
Still, when the important football decisions are taken by an elderly luvvie impresario and an accountant, what else do we expect?
Now we are in a relegation fight and we have no fighters. Hard to muster any optimism.
Peter Jansson
184
Posted 20/03/2022 at 17:39:39
#163 Bill, I don't agree with that.
Take Holgate for example. I know I pick on him, but he irritates me hardcore. If he had a better head, he would be a good player. But he is not. He has the physicality, he does have decent football skills, but he does not have a good enough mentality to be a good football player.
Several times, every game, even though he is playing centre-back, he does not run as hard as he can to get back and defend. Instead, he jogs around looking like he is on a trip picking flowers or something. What the fuck is that all about?
If I was the manager I would take that chewing gum he chews and put it somewhere else. Pick out the fuckin chewing gum and fight your ass for every second in every game. That is a winning mentality. If you do not get this, a manager has to tell you!
How the fuck no manager has told him this, is beyond belief. If the managers did their job, they would start to work on this guy to make him a better football player. But nothing happens – whoever you throw in as a manager at Everton. What is that all about? Our managers, they don't manage?
This is just one example out of at lest 10 obvious things a manager should take care of. Instead, I see things getting worse.
I think we have decent players but they need a manager who knows how to organize them, tell them what to do, and then maybe most important, they need to be built up mentally.
That is why they do not play good for 90 minutes. They do not believe what we are doing and they are not mentally prepared. Why run when we lose anyway?
Will Mabon
185
Posted 20/03/2022 at 17:41:00
Roger - one or two more, but it depends on the level of club.
Newcastle interest in Godfrey mentioned again.
Kevin Turner
186
Posted 20/03/2022 at 17:41:52
Lampard is facing a dilemma.
Given the abject performances we've been subjected to recently (with hardly any exceptions), he probably wants to tell the vast majority of the players their days at Everton are coming to a close during the summer. They aren't fit to wear the shirt and are stealing a living. Notify their agents to start putting the feelers out now for a new employer etc.
However, he needs these imposters to play for the rest of the season and somehow (don't ask me how) keep us up. Telling them their fortune would probably result in them "downing tools". Truth is would we notice?
The following players should be shown the door: Coleman, Holgate, Keane. Godfrey, Gomes, Kenny, Davies, Iwobi, Richarlison and Calvert-Lewin.
Some might be surprised at Godfrey's inclusion in the list but he is a very limited footballer who has pace but little else. A centre-back who can't jump, goes to ground too easily and won't chip in with the odd goal or two? Remember Mountfield?
The last two might raise some decent funds on which to start a new squad, let's pray that squad isn't for the Championship. Our run of games after the international break doesn't augur well.
Peter Jansson
187
Posted 20/03/2022 at 17:43:00
And yes, someone said in in the thread, we need to stick to one formation and become good at that formation. For example 4-3-3. That would a lot of things easier.
For example, getting the players to understand how we play and to bring in new players. Then it will be pretty obvious what we lack at any given point.
Andrew Keatley
188
Posted 20/03/2022 at 17:45:46
Ian (179),
I'm not disagreeing with you about the team being dreadful, or expecting anyone to disregard the table, or our form, or our performances. But the way you confidently predict that we will not take a single point from any of our remaining away games is what separates your line of thinking from mine.
Every point is up for grabs as far as I am concerned, and while I am not confident that we'll get lots of points from those games, I would hate to be the sort of person who has already given up on getting any.
There are many dice to fall between now and the end of the season, and plenty of surprises in store. Or that's what history tells us anyway.
Tony Hill
189
Posted 20/03/2022 at 17:49:32
Things happen, you know, for no good reason. We all sit here chewing the gloom but there are sparks in there and it depends on how the wind blows. Abide.
Yes, I'm smoking. But none the worse for that.
Peter Jansson
190
Posted 20/03/2022 at 17:51:30
#186 We can just get rid of all players. We know that Richarlison and Calvert-Lewin can play football, we need a manager who can put them in the right direction.
Godfrey, I agree on that one, very limited football player. What he has is running and mentality. It can take you far but that's about it. In a football sense, I don't really know what he has. Certainly not very many assists or goals in him, which as this level makes him a liability.
Would look a little weird for Liverpool if Robertson and Trent had about 0 goals and 0 passes in a season.
Andrew Keatley
191
Posted 20/03/2022 at 17:52:52
Ian (182) - Oh well done. You continue to spectacularly miss the point.
How about we just make this into a simple ToffeeWeb wager then. If we fail to get even a single away point in our remaining away games this season then I will never post on ToffeeWeb again. And if we manage to get a point or more then you stop posting instead - also forever.
Ready to shake my spit-soaked hand?
Brian Hennessy
192
Posted 20/03/2022 at 17:56:29
If by some miracle we can escape relegation this season, I wouldn't refuse a half-decent offer for every single one of the "players" in our squad. The rest I would let go on a free transfer.
I know of course it's not as simple as that but I honestly have never seen as untalented a bunch of misfits in all my years.
Soren Moyer
193
Posted 20/03/2022 at 18:02:49
Matthew #180.
Spot on. I believe only a handful of us wanted Pereira out of the 2 choices. And I read, back then, that he had lined up a few young Portuguese players to bring in if he got the job.
Anthony A Hughes
194
Posted 20/03/2022 at 18:07:49
What's all this shite about formations? The players across all areas bar one or two are blatantly not good enough.
Getting on Lampard's back about this formation and that formation is fucking ridiculous.
Did someone say play Holgate in centre-midfield? Jesus fucking Christ, the lad can't pass the ball for shit at the back – let alone have the awareness to play in the middle of the park.
Honestly, there's some shite written on here...
Colin Glassar
195
Posted 20/03/2022 at 18:10:07
Under Martinez, we were a "first 45 minutes" team.
Under Frank, we are a "first 15 minutes" team.
Martin Mason
196
Posted 20/03/2022 at 18:14:54
I love that Roy Orbison song, It's Over.
Tony Hill
197
Posted 20/03/2022 at 18:16:32
Fucking hell, Martin, you're stronger than that.
Julian Exshaw
198
Posted 20/03/2022 at 18:18:16
Another limp exit, the last lingering, if not far-fetched, hope of a trophy gone for another season.
The game we saw today is typical of many we have seen over the years, where teams just seem to be too physical for us, they batter us and we fall over like little poodles.
We only have one or two players willing to bark back. Anthony Gordon deserves a lot more than he will get this season. He is a true fan, it shows. Some others hardly lifted a leg as soon as Palace got their first.
The result on Thursday allowed a glimmer of hope, even though no-one could say we played well. We have been horrendous this season. Truly horrendous.
So, it's the middle of March and we have a nice relegation battle to look forward to. My worry is whether these guys have the required ability or courage for the next 2 months.

Phil Lewis
199
Posted 20/03/2022 at 18:19:48
Where do you start with this abysmal crop of imposters?
It's easier to ask who came out with any credit at all from this latest shambles. I would suggest only one player deserves any credit from this diabolical pathetic display and that is Seamus Coleman. The veteran at least showed guts and tenacity. If only he were a few years younger.
All the 'Usual Suspects' have been mentioned on here, but one who stands out for me as shockingly lacking in every department, yet seems to regularly escape scrutiny is Doucouré.
His positional sense is awful. His awareness dreadful. He's constantly caught in possession when attempting to pass backwards or sideways. He's ponderous and lacks initiative. The position he occupies requires split second precision. Doucouré is totally devoid of those attributes.
There were other culprits equally as poor today. But the reason that I single this 'player' out is because, for some reason, unfathomable to me, his appalling displays are seemingly overlooked. His weakness is obvious to me. What baffles me is that other Evertonians seem blind to his shortcomings.
Anthony A Hughes
200
Posted 20/03/2022 at 18:23:34
Judging on today's showing, Julian, they don't have the balls.
Weak minds and weak hearts but then people ramble on about formations the manager should be playing.
Outside of Coleman, Gordon, Allan and Richarlison the rest have no fucking desire or bollocks for this.
John Keating
201
Posted 20/03/2022 at 18:26:06
The manager is shite! Wrong tactics, wrong, line up, poor substitutions.
Which manager are we talking about? Seems we've been say this about Martinez, Koeman, Allardyce, Silva, Ancelotti, Benitez and now Lampard. Maybe we're right about all of them?
Mind you, I very much doubt any of the above managers have told any of the players to go out and not put 100% commitment into the game, not shit out of 50/50s, not complete simple straightforward 5-yard passes, and on and on and on.
The players seem to just decide when to play and when not to play. We know they can compete when they want, show effort and willing. We know they really do care, as we saw after Iwobi's goal against Newcastle, but, for whatever reason, they can't do it for two consecutive games.
Of course, managers make mistakes but, by God, the players are ultimately responsible for the dire shite we see, week after week!
Mick Conalty
203
Posted 20/03/2022 at 18:27:28
Moshiri has had his trousers taken down by Kenwright and his sycophants.
Make no mistake, they have destroyed Everton as a once-proud club.
Gavin Johnson
204
Posted 20/03/2022 at 18:31:34
It gets to the point when it doesn't even hurt when you go into games expecting to lose.
Bill Gall
205
Posted 20/03/2022 at 18:39:16
Normal service resumed: Everton lose away; the normal Top 6 back into the normal Top 6.
Kunal Desai
206
Posted 20/03/2022 at 18:44:40
No question there will be a few more pumpellings dished out before the season is out.
Even if we do manage to escape relegation this season, the future of this club looks very bleak. Staying up would be like putting a sticking plaster on a bigger wound. The club is broken and beyond fixing, in my opinion.
Tony Hill
207
Posted 20/03/2022 at 18:48:12
You are all good Blues but the defeatism on here is a disgrace.
We are part of the problem: crying losers.
Danny Baily
208
Posted 20/03/2022 at 18:50:52
Mick 203, we were widely regarded as a well run club under 'Kenwright and his sychophants'.
We've hounded out a DoF and a manager. We could turn our attention to the chairman, but the root of our problems lie elsewhere.
Ian Riley
209
Posted 20/03/2022 at 18:58:37
Look we all respond to our current plight in different ways. No win again all season? Just a statement but perhaps a coping strategy in our current plight.
I'm as bad telling friends/family we are relegated, all over. Then Thursday came to give hope. Yes, a coping mechanism to handle relegation if it comes. We must be realistic as statistical data and performance don't look good but football is not just a numbers game.
To go forward, the management team must find a way of keeping goals out. Hard to beat, boring, but not conceding is good. Stick a runner up front! Chase them down! Get a goal and defend it with your lives!
No more ifs and butts anymore. Who we could have had as manager, players bought and sold... oh yes, all Bill's fault – must be put to one side. What happens after the season finishes is for then, not now. Actually, today might be a blessing to purely concentrate on league matters.
We must get behind this squad for the final chapter of the season. We have 2 weeks off to go away and relax as fans. Remember all fans write in frustration, worry and anger. This is good as we all understand each other's frustration and joy when it comes.
As one, we all must stick together!!
Stay positive all!
Michael Lynch
210
Posted 20/03/2022 at 18:58:44
George McKane says "Everton are the most frustrating part of my life", and I can only say "amen to that, brother". If Everton was my wife, I'd divorce them. If they were my cat, I'd kick them. If they were a pimple on my arse, I'd burst them.
We were utter shit against Newcastle but fluked a win. We've been dreadful in almost every game since September.
I have no doubt whatsoever that we are going down, so it's all about what happens in the summer. Lampard, sadly, has looked out of his depth and can't continue with us next season.
But our real problem is what to do with this incredibly sub-standard squad. I've never seen this bad a group before, not just at Everton but in any Premier League squad. We are so much worse than every other team in the division, it's hard to credit.
I wish we could fast-forward to the end of the season, because the misery of watching our beloved club sliding slowly into the Championship is killing me. Just relegate us and be done with it. Then rip it up and start again.
Peter Mills
211
Posted 20/03/2022 at 19:00:11
The FA Cup is a competition very close to my heart, but I viewed today's game as something of a free-hit. I didn't expect us to win, and if we had done so would probably have to face two of Man City, Chelsea and Liverpool to win the trophy – rather unlikely.
I had the chance to go but declined, due partly to family reasons and partly to disinclination, having suffered in London recently at Spurs. Well done to those who travelled.
The performance was a shock to nobody. We have seen it all too often; we have many poor players, and nearly all of them have very weak mentalities.
We also have a manager who is failing to grasp that this bunch of footballers needs to be drilled into a very straightforward method of playing to maintain our Premier League status.
I suspect we will see other such performances before the season is over. I am accepting that as a virtual inevitability, given what we have witnessed from them over the past few years.
The only thing we can offer is our total support over the remaining games of the season, to help scratch out the points required. It's vital that we do so for our Club – not the players, management, directors, owners, they will be gone one day, but the Club and the supporters are constants.
Shane Corcoran
212
Posted 20/03/2022 at 19:06:07
I know what's said on here isn't actually important as nobody inside the club is likely to read it (graffiti at the ground is the place for that), but my tuppence worth is that it matters not how many players we'd like to fine before discarding on a free transfer or what we might like to do to Kenwright etc.
All that matters is that Frank Lampard gets his team to accumulate enough points to finish 17th in the Premier League.
So, whether he's part of the problem or not isn't the point. He is the solution. He's got two weeks to figure out how to get at least a point against West Ham.
I fear he doesn't have it in him. And if he doesn't, then I reckon the players will smell it, and you know what happens then.
I put €1 on Brighton to go down yesterday at 130/1. That's how hopeful I am.
Brian Harrison
213
Posted 20/03/2022 at 19:06:39
I think Carragher was spot-on: all of our defenders are Championship at best – and you can add Gomes and Doucouré to that as well.
Our forwards seem incapable of mustering a shot on target and the only positive to come out of today is thank heaven it wasn't a Premier League game.
I don't know how Lampard changes the mindset of this group of players as, any set-back, they just fold like a pack of cards. He and especially Ashley Cole must not believe what a mediocre weak-minded group of players they have inherited.
This group have underperformed for years and, despite spending hundreds of millions, we sit 4th from bottom. Unless we somehow find a backbone, then we might not escape the drop.
I think what is quite evident is that this group cannot play 2 high energy games inside 3 days. You have to go back to August since our last away win – how shameful is that? And we haven't picked up any points on our travels this year.
I thought Rondon might have got a run-out today as he is now fit and can hold the ball up – something that our front players struggle with.
I don't completely give Lampard a Get Out of Jail Free card either; he brought Dele Alli to the club and so far he has had only cameo roles. Donny van de Beek was also a player Lampard brought to the club on loan and just like his fellow countryman, Klaassen, he looks ill-suited to the pace of the Premier League.
As many of us suspected, without Allan in midfield, none of the others are capable of putting in a tackle or try to impose themselves on the game.
Doucouré is a Championship player at best, it's embarrassing to see such a big unit hassled and harried out of possession, and that added to virtually no goals – I don't see what he offers, doesn't get his head on it either in the opponent's box, or ours when defending corners.
Peter Carpenter
214
Posted 20/03/2022 at 19:09:08
It was a cup game. We dominated at the start. Missed a couple of chances. Denied a clear penalty. Lost a key player to injury. Conceded against the run of play. Had to chase the game. Put them under pressure. Conceded more goals on the break. Went out of the cup.
Okay, only the first and last sentences are true. Not sure what or who can make a difference with this team. I think it might all depend on Brentford. Use the games in hand to get above them and beat them at Goodison.
Tony Abrahams
215
Posted 20/03/2022 at 19:19:42
Good post, Peter M, and that's why I think Anthony A, is wrong when he lambasts anyone who is talking about formations, although I absolutely agree with everything else Anthony has been saying.
I've just read a report with the headline insinuating that Lampard has looked to blame the players once again.
I think Lampard is right: he said nobody was criticizing the tactics early on in the game, when Palace couldn't get out of their own half, and I like the fact that he said it might not only be a lack of confidence that is affecting our players, but maybe it's also a lack of bollocks. Can anyone who watches Everton on a regular basis genuinely disagree with that assessment, of our squad?
In saying that, we looked a much more compact and fluent team against Man City, mainly because of our formation that day, and this is why I agree with Peter when he talks about Lampard needing to simplify things.
Bernie Quinn
216
Posted 20/03/2022 at 19:27:31
I must be crazy – I gave up a night's sleep to watch that rubbish.
Two questions – why doesn't Frank use his U23's as they would put more of a shift in.
And the 2nd question is, after 76 years of supporting the Toffees, why do I still punish myself by loving them?
Dave Abrahams
217
Posted 20/03/2022 at 19:29:28
Peter (211),
I doubt many fans will find anything to argue against in your post. I found myself agreeing with all of it – including carrying on giving our support in the remaining games, especially those at home.
Dave Williams
218
Posted 20/03/2022 at 19:32:01
I think it's time to play the guys who may be less affected by how crap we have been. Branthwaite with Keane next to him, with a well-rested Seamus and Godfrey at full-back for West Ham.
Doucouré has to play because there's no-one else. I'd play Gordon next to him with the young lad given a chance – he can only be better than what we have seen.
Calvert-Lewin will surely be fit if he gets 2 weeks under his belt and play him with Richarlison wide left and Dobbin popping up everywhere.
That's three young players plus Gordon, surrounded by experienced players and their energy and effort might just make a difference. Gomes, Holgate and a third full-back making way will not make us weaker. Time for Frank to stamp some authority on this lot.
John Atkins
219
Posted 20/03/2022 at 19:36:40
Some excellent posts there, gents, and the reality of it is: we are not a very good team.
Also, the draw has been made, we'd have got Chelsea and, let's face it, probably no chance against them.
The priority is staying up, clearing out the shite and starting again …. Onwards and upwards.
Tom Harvey
220
Posted 20/03/2022 at 19:43:57
Who's looking forward to the derby?
Just imagine, brimming with zeal, those soldiers of the Dark Side with lightning fast movement that exploits our weaknesses, crisp confident passing and razor sharp finishing, everyone of them desperate to win the Premier League and prove themselves worthy of the FA Cup and Champions Legue final teams.
Not to mention they could be the team that damages our moral beyond repair and the honour of flushing us down pan (if circumstances conspire and shit-shows persist).
Christopher Timmins
221
Posted 20/03/2022 at 19:45:54
Just a lack of talent. Recruitment has been shameful!
Hard to see us taking anything from the West Ham game, Burnley is a 6-pointer.
Robert Tressell
222
Posted 20/03/2022 at 19:46:05
Peter @ 153. Absolutely right.
The weird thing is that our managers do hit upon the right formula – but then the next game it's a different formation and different personnel. Lampard has not just cost us the game today, he's robbed the players of the feelgood factor and momentum from the Newcastle game.
Ancelotti has showed us how to get points away with this bad group of players. It's a 4-3-3 / 4-5-1 playing very deep – with Holgate and Godfrey as full-backs if needs be.
So no need to overcomplicate things – just do that. It will bring us a few draws and an occasional backs-to-the-wall win. Allardyce bored the tits off us to similar effect and got a bad team to 8th place.
At home, it has to be the 4-3-3 / 4-5-1 but with a higher line and more attacking purpose from the full-backs. Adopt the direct, awkward and relentless approach that Benitez used to good effect early in the season.
And whether we believe it's the way forward or not, ditch zonal marking at set-pieces. Ditch 3-4-3 / 5-2-2-1 / 5-4-1 etc. Ditch the idea that Gomes can ever play in a 2-man midfield. At least until summer when we can regroup.
Seems to me that Lampard is gambling very hard on scoring the first critical goal in away matches and it's led us to shipping 9 goals at Palace and Spurs.
So please, Frank Lampard, stop doing the things you and Benitez have already proved don't work. And just keep doing the things that you and Benitez have shown do work.
Gary Jones
223
Posted 20/03/2022 at 19:49:48
Just talking about todays performance with my QPR supporting mate. It's always nice to get an objective perspective, and he's a very bright fella on everything including football (his dad got him into QPR).
He asked me "What's your team supposed to be?"… and after further conversation tennis it turned out his question related to the team having an identity. He basically then said "Man City and Arsenal are Basque, Liverpool are Gegenpressing, Chelsea are Big and Athletic, Villa and Southampton are trying to be Liverpool-lite… can't work out what you're supposed to be trying to do."
I think this is really astute. We have no "School of Science", we have no "Dogs of War", we have no "plucky, financially challenged over achievers"… we have absolutely zero identity.
Over recent years, it was the "exciting project", but even that's now gone. We are a schizophrenic (hope that's not un-pc, and apologies if so) club.
Koeman and Walsh started the rot, of course, with the former wanting "quickly bought success, so I can step on to Barca", and the latter wanting to unearth a team of great youngsters to show Leicester was no fluke. It's been exasperated by multiple managers and the 3 way pulls of Moshiri, BPB and Brands.
We are an utter mess. A patchwork quilt. From first team to the entire playing setup.
So, I think we need to ask ourselves what our identity needs to be, and start enforcing it asap. For me, this is why so many of us (me included) crave for the young lads to get a go. This gives us an identity and one with potential. Being seen as a club that gives players a chance would attract other good youth perhaps.
Interested to hear others' views on what identity we should be aiming for? Think a few want the "plucky" days of Moyes back; some might settle for another Basque blueprint (I'd take Bobby back after the World Cup right now!), some may take going with Calvert-Lewin, Rondon and Richarlison and just lumping it like a Wimbledon or Stoke of days gone.
Not sure how any of it helps our plight right now, but I think Frank really needs to decide what identity he wants now too – because "the hardest trainers who are shit on match days" just ain't cutting it.
Terry Downes
224
Posted 20/03/2022 at 19:49:59
If we manage to stay up, then one thing's for certain: this squad has to be ripped apart – even if it means selling players on the cheap (if anyone wants them) or even swop deals.
We desperately need a younger set of midfielders with plenty of pace. Frank should be ideal for this, his knowledge of younger players seems to be very good. Hopefully we stay up, then give him his chance.
Danny O'Neill
225
Posted 20/03/2022 at 19:51:41
I am, Tom. I hold no fear for that lot. Rather than them flushing us down the pan, we can disrupt their title charge, but importantly help our own cause. I don't care if it's them or anyone else, we need to play with desire and win matches that win points.
When the chips are down and the odds against you, often surprises happen. Let's face it, the very few derby victories we've had over recent decades have been surprises.
Still upset about today, but we have to pick ourselves up quickly and, more importantly, pick up points. We can do this. We will do this.
Gerry Clarke
226
Posted 20/03/2022 at 20:02:23
Does anyone know if Richarlison is on international duty next week?
He's looked jaded in recent games. Could really do with a rest.
Tony Everan
227
Posted 20/03/2022 at 20:03:40
Robert 222, Gary 223
Excellent posts, and in some respects tie in with each other.
The 4-3-3/4-5-1 attack/defend has to be at the core of the identity question. Train players to play it, buy the best players we can to strengthen it. Give players responsibility for their specific roles in it. Train our kids in the same role to break into the first team seamlessly if they are good enough.
Our identity will flourish from this stability of purpose and play, the fans and crowd will respond to it.
The club and its direction has been all over the place, it's time to change.
Tony Abrahams
228
Posted 20/03/2022 at 20:11:04
I disagree, Gary, and think anyone who would care to admit it would agree with our current manager's observation after today's game.
Our identity is that we lack bollocks, and when things are going wrong, the players are scared to upset anyone, and by that, I mean each other, which is why I come to this conclusion right now.
No leadership, no savvy, just an acceptance that we are not good enough, and the reason why people say Goodison is toxic, is because when it comes to their football club, one thing Evertonians have never been is shithouses, and that's why we can't identify with most of this current squad.
Paul Hewitt
229
Posted 20/03/2022 at 20:11:51
Watching El Classico, and seeing Carlo on the sidelines. He's the only manager in the Moshiri era that actually realized we were crap and just simply did the basics. Not having the players trying to do things they could never do.
Kieran Kinsella
230
Posted 20/03/2022 at 20:14:17
Tony,
So now the players lose as they have no bollocks whereas last year James wouldn't play with his swollen bollocks. You can't win for losing with this lot.
Gary Jones
231
Posted 20/03/2022 at 20:17:25
Tony @ 227 - good response, and I certainly can't argue with having a static system as an identity. I think the shite have this, and it's served them well. Everyone knows their role.
Tony @ 228 - no idea what you're disagreeing with, and very much doubt "no bollocks" is a deliberately imposed identity, or that simply "having bollocks" is the one we can aim at. It's indisputable that we want them to show some bollocks and fight like lives depend on it…….but is that enough on its own?
Ernie Baywood
232
Posted 20/03/2022 at 20:22:28
We're just pointless at the moment. For all the joy at the Newcastle win, we were pretty pointless for the majority of that game too.
Richarlison, Calvert-Lewin, Gray, Gordon... there's enough talent there to threaten the opposition. We don't. Even in the early stages when we were forcing mistakes, we still didn't really look like scoring.
We're still playing too safe. Trying to keep things tight at the expense of offering any kind of threat. The problem is we do that with a suspect defence and an absent midfield.
Play to the strengths of Calvert-Lewin, Richarlison, Gray and Gordon. That's the only way out of this.
As for effort, well that's the minimum standard.
Sean Kelly
233
Posted 20/03/2022 at 20:24:16
Having watched today's first half I couldn't watch anymore.
The basic mistakes all over the pitch were too many to count.
I asked on the Live Forum is there anyone in our team that can take the ball down and control it and pass to a teammate? The answer came back "No".
Why is it we get no second ball, our tackling is non-existent and we seem to be running around like headless chickens.
There's no leadership on or off the pitch. Poor Anthony Gordon gets kicked up and down the pitch and no-one sticks up for him.
That Gallagher lad isn't the most gifted player around be he outplayed our entire midfield. The snidey sod tried to do Gordon on a few occasions and got away with it. No-one in an Everton shirt told him to fuck off. Cowards.
With that sort of cowardice we will go down. Thursday's result was a one-off.
I never wanted Frank (poser) Lampard near our club. Unproven in management. He brought in some of his cronies like Cole. Again unproven.
We need to fall like Humpty Dumpty and hope Kenwright won't be near this club when we do.
I don't want us to fall but I fear its the only way we can rid ourselves of the Devil's Spawn.
Tony Abrahams
234
Posted 20/03/2022 at 20:24:34
I disagree that we don't have an identity, Gary. We are a very scared team and nobody takes any responsibility, meaning in real football circles (opposition changing rooms), Everton will be known as weak as piss.
I don't think that just showing desire (bollocks) is enough in the long term Gary, but it was enough to get us 3 points the other night, and it might just be enough to keep us in the Premier League this season, which is the only thing that genuinely matters right now imo mate.
Robert Tressell
235
Posted 20/03/2022 at 20:25:54
Yes Tony E, I hadn't quite made the connection but you're right about Gary's excellent post.
Tony A it is a lack of bollocks, absolutely. But the fact that the formation, tactics, personnel change every game is draining the life out of a group with no confidence. They are confused, they don't know their roles and too many are being asked to perform roles they are not good at. It is harder to have bollocks in such circumstances.
Danny O'Neill
236
Posted 20/03/2022 at 20:27:06
Tony, I know we've spoken, agreed and sometimes disagreed on his ability, but it's why we missed Allan today.
He may not wear the armband, but he's a leader. Constantly in the ear of his fellow players. Pointing, shouting, moaning, instructing. Not afraid to give them an earful when they need it.
He may be past his best, but he is a leader on the pitch. Off the ball as much as on it.
We don't have enough of them. A proper nark, willing to take one for the team as he demonstrated on Thursday.
Brent Stephens
237
Posted 20/03/2022 at 20:32:00
Gary #223 " what's your team supposed to be?"…"
Gary, yes, his view on all that was very astute. I'd love to hear the answer for Everton. Or at least our first team, because I think I see an answer in relation to the U23s.
Tony Abrahams
238
Posted 20/03/2022 at 20:36:00
Robert, you know me mate, I've called for 4-5-1 for this group of players all season, I've done it again earlier in this thread, and I will do it until we have different players, who can play a more expansive game.
But one thing that stuck out to me, happened at the end of Thursday night's game. Coleman, who is a "man" you can rely on, but he's not genuine captain material in my book (just my own opinion), ran straight to Begovic at the end of the game, and it was (I might be wrong) because he was constantly shouting at his back four throughout the game. This Everton team haven't had leadership like that in years. I think leadership is something that is only underrated by losers.
Robert Tressell
239
Posted 20/03/2022 at 20:43:36
Tony 238, social media has a way of getting arguments out of people who essentially all agree with each other.
Leadership is a big one. We are weak as piss. We have been for the last 20 years or more. It's why we get the bum deal with referees and lose Derby matches etc etc.
I hadn't spotted the Begovic thing but it's interesting. There's more to the game than ability.
Christy Ring
240
Posted 20/03/2022 at 20:44:47
Our biggest problem now, where we are in the table, we have no dogs of war in midfield, with Allan gone who's going to tackle, win the dirty ball in midfield, and protect the back four, against West Ham and Burnley, no physical presence in midfield?
Oliver Molloy
241
Posted 20/03/2022 at 20:46:51
Awful performance and we deserved fuck-all. Lampard can say what he wants but he has to start with a centre-forward.
We have too many players that are just not very good. The back four are terrible – no amount of coaching will fix this – they are just not good enough.
Gomes is slow and lazy; Doucoure has lost whatever mojo he had – can he pass the fucking ball?!
Gray is a bottler and a liability; Gordon is trying hard but is beginning to behave like Richarlison and the opposition know he can be wound up; God knows what has happened to Calvert Lewin!
The only hope we have of staying up, is the three below us doing us favours!
I thought, of the three manager candidates interviewed, Lampard was the best choice, but moving forward I'm convinced he is not the man to sort this fucking mess out. This club needs a manager who isn't going to take any shite, knows what he's doing in terms of spotting a player that will make us hard to beat – Lampard isn't that man.

Tony Abrahams
242
Posted 20/03/2022 at 20:47:56
Danny, I don't mind Allen, I just think he's not very effective away from home, (who is? I know) and think he plays a lot better at Goodison Park, because the crowd can identify with him, and what you have just described mate.
I thought two players were gut-wrenchingly horrible to watch today, and one of them was Andre Gomes, who put in a really horrible, incomplete performance, meaning that we definitely missed Allan today.
Ian Edwards
243
Posted 20/03/2022 at 20:48:11
Christy 240 Allan, Doucoure and Gomes have not protected the Defence all season.
Paul Hewitt
244
Posted 20/03/2022 at 20:50:38
The only good thing about today. No more games for 2 weeks. Yippee.
Paul Birmingham
245
Posted 20/03/2022 at 20:52:25
Now the target is clear and must be considered by the squad as realistic and achievable.
There's the priority to get enough points to stay up, and I do believe despite form and the prevailing gloom, Everton will etch out some victories in the must win games, v Burnley, Watford away, Brentford, Palace at home and get a point v United and beat Leicester.
But the demise for me, started after we beat the RS last season, and the team, blew arguably their best chance of Europa League qualification with some efficiency, alas very bad style and manner. Rafa's era speaks for itself. What the hel has happened to Everton at Finch Farm this season?
It's a massive challenge for Frank and his staff, but hopefully today it's shown the true colours of his squad members.
The midfield without Allan was like a block of cheese today, holes all over and too easy for Palace to exploit.
Noticeably the lack of confidence with being in possession and reading the game, so there's the lack of ownership and leadership on the Park.
I feel like a broken record and the dark forces of Old Nick are gathering steam, but seeing that shower get another lucky decision doesn't make today any easier.
But you must make your own luck and there's simply not enough fight and guts in this squad to merit the luck needed to win games consistently.
Disappointing that Begovic was sick today, but Palace took their chances but Everton served them their Sunday lunch on a plate.
Frank must get a dirty dozen squad and mentality over this break and make sure that Everton get at least a point or beat Burnley.
Frank must get a dirty dozen squad and mentality over this break and make sure that Everton get at least a point at West Ham, and beat Burnley.
Everton must stay up, as the winds of fortune aren't blowing in the right direction on and off the Park.
Well we live in hope eternal for all matters Everton.
Tony Abrahams
246
Posted 20/03/2022 at 21:01:18
Two things have just struck me after reading the last few posts. Liverpool getting their goal to stand, wasn't luck, Paul B, and Lampard has to start protecting the middle of the park, and realize that it's because Benitez failed to rectify this, that it's why he's been given the Everton job!
I'm going to bed with an headache, goodnight everyone.
Danny O'Neill
247
Posted 20/03/2022 at 21:03:28
Coleman is not a captain. He's just ended up there because he is popular and has been at the club a long time. I apologise if that sounds harsh.
In reality, a team should have several leaders rather than one who wears the armband.
It's a night for reflection and nostalgia, but listen to the 80s team talk. Southall, Ratcliffe, Van den Hauwe, Reid, Gray, Sharp.
There may have been a nominated captain. But in name only. There were multiple leaders on the pitch.
Christy Ring
248
Posted 20/03/2022 at 21:06:16
Ian #243,
Sadly, Allan is the only one in that category; we have no-one who resembles Lee Carsley.

Gary Jones
249
Posted 20/03/2022 at 21:09:46
Christy @ 240,
Whilst certainly not the only problem we have, I think you're absolutely right about lacking a tackler in the middle being the biggest immediate issue.
For me, I agree with Tony that a 4-5-1 is best way round it. If we can't fix it with one, then fix it with 3! Alternatives like 'hope Delph gets back' or 'try Holgate, Godfrey, or Coleman there' are risky.
However, I also think we are badly lacking goalscorers too; Gordon and Gray just aren't contributing goals, and Richarlison can't do it alone. So, maybe packing the middle with 3 who are capable of goals (Doucoure, Van de Beek and Dele Alli) will help.
With Richarlison on the left of the 5 and Calvert-Lewin up top, that's at least 5 who are capable of a goal. With Gordon and one of Kenny or Patterson getting down the right, supplying crosses for that lot there could be hope.
Unfortunately, I think the latter two are very far from 'Dogs of War' too though, and whilst this would help us score, the belly is still soft as shit. Not sure we have any other option though.
Gary Jones
250
Posted 20/03/2022 at 21:18:52
Looks like Barca finding their identity again……
Ben King
251
Posted 20/03/2022 at 21:22:43
I think as Evertonians we have to take some responsibility for this mess
We hounded out Big Sam for no real reason: other than he played crap but effective football to avoid relegation. But he knew we needed to defend and needed points and was pragmatic. God, I'd love him now.
He achieved the aim so well, we barely looked like we were ever in trouble. He didn't even get a chance the next season to bring in flair players with character (like he did at Bolton). Because "We're Everton. We demand more. Nil Satis..." and all that rubbish…
I'm in my 40s and have barely seen a decent team: Royle did well and so did Moyes for 3 or 4 seasons. But we didn't have the right to disparage Big Sam and he'd have got us out of this trouble.
If he'd stayed, he would have bought men. Proper strong players. Instead, we have these namby pamby losers (and they are a bunch of spineless losers).
He'd have created a team with identity and with flair.
Unless or until Frank sorts out the defence, plays 3 in midfield, and develops and an attacking plan, we're doomed.
Mark Ryan
252
Posted 20/03/2022 at 21:23:27
Good to see Frank is proper fucked off with the team... but now he has to twist. He cannot stick with the same players.
He has to give Patterson a go, Dobbin a go. He must be able to see who actually gives a shit.
I'm hoping for Holgate to be culled and Gomes too.
Tony Hill
253
Posted 20/03/2022 at 21:28:43
Careful, Ben @251, that makes you a heretic. The multitude of High Priests on here knew better and still do.
Peter Jansson
254
Posted 20/03/2022 at 21:29:28
#251,
Sam Allardyce did a good job. He have done absolutely nothing to earn shit from anyone. He came to save our club and he succeeded. He should be hailed. Most of the other managers after Moyes have been doing much worse.
I don't get the thing why people dislike Allardyce so much. Yes the football was boring, but frankly I rather play boring football and take points than trying to play nice football and then end up with nothing.
Don Alexander
255
Posted 20/03/2022 at 21:29:38
A large measure of Everton's now genetic uselessness for decades was made clear today. Professional and properly "at it" until Townsend's injury after 15 whole minutes, and then basically nowhere near to professional or at it thereafter. It shows pitifully weak mentality individually and across the board.
After Thursday's match, our bemused Frank was interviewed and was gushing in the praise he gave Kenwright for having personally addressed the players pre-match, to remind them what it means to be Evertonian. Frank said, "other clubs are corporate in their boardroom but Everton are different. It's like family". Gee Frank, thanks – who'd-a-thought that?
Sigh!
I know he's only been here a little while and I know he's had a career in 100% successful clubs being led corporately, but if he still can't even begin to see that the entire Kenwright smoke-and-mirrors ineptitude, still promulgated at Finch Farm by so many of his ex-player n'er-do-wells, is at the weak, flaccid heart and foundation of our formerly excellent club, he needs a rapid visit to Football Intelligence Specsavers.
Chris Jenkins
256
Posted 20/03/2022 at 21:30:13
Criticism of Frank Lampard, which is continuing to intensify in these columns, is, to my mind, completely unjustified. By all accounts, he and his coaching staff are working incredibly hard to turn things around. He needs the full support of every Evertonian in the critical few weeks ahead as he intensifies efforts to avoid relegation.
He has inherited a dreadful situation, the reasons for which have been well documented. The defeat today may well prove to be a blessing in disguise. The focus can now be solely on the retention of Premier League status rather than effort being dissipated on an FA Cup campaign.
Arguably, with the possible exception of Ancelotti, in Frank we currently have the first decent manager at the club since David Moyes. Now is the time to get fully behind him and to stop the carping about tactics and team selection.
Rob Halligan
257
Posted 20/03/2022 at 21:31:21
For fuck's sake, where do you start with that?
Well, I'll tell you where, or rather when, my day started… 2:30 this morning when I got up to go and search for a small cooler bag in the garage to hold some essential supplies.
I've not long got back home, 21:05 to be exact, fucking knackered, fuming, disillusioned and quite frankly fed-up to the eyeballs with everything.
What happened in the intervening 19 hours? Well, I think you all know.
A 5-hour coach journey to Selhurst Park, a few pints in the nearest pub to the ground, full of blues and not a Palace fan in sight, a shit match (depending on which club you support, obviously), a near enough 6½-hour coach journey back home, including a 45-minute stop, and picked up at The Rocket by the missus.
I can't be arsed describing the match because everyone saw it, an absolute shit-show by Everton. A convoy of Blues coaches leaving Selhurst Park shows yet again the magnitude of the support we've got, and we're served up with that!
Now I'm off to bed cos I'm done in!!
Tom Harvey
258
Posted 20/03/2022 at 21:31:38
Ben King @ 251
I agree, but many on here won't even hear his name mentioned.
Paul Smith
259
Posted 20/03/2022 at 21:31:44
Paul Hewitt,
I was absolutely gutted he left. A top man and manager.
Philip Bunting
260
Posted 20/03/2022 at 21:35:27
It's not Dogs of War football we need as you can't get away with even touching a player. It's become a game for snowflakes.
I noticed Gordon badly scraped a player's leg and a free-kick given, utter nonsense and the reason I now switch off.
The VAR, rules and player behaviour has ruined the game. That Man City handball sickened me to the back teeth, no integrity in the game at all.
Back to our plight, what we don't have is players with a strong mentality, they don't care win or loose. I can't as a person fathom that but watching Gomes meander back for their second was criminal and an insult to every blue the world over.
I could go on. I don't give a shit if they're reserve players but put out a team with heart, please. At least go out fighting.
Mike Price
261
Posted 20/03/2022 at 21:46:32
We all know Lampard inherited a shit-show but he's getting paid a fortune to figure out something that the 'average', unqualified punter could not. He's talking a good game, but he's not doing anything that gives confidence right now, it's all about selections and he's frozen.
I'm glad we lost today because the inevitable humiliation at Wembley would have been one kick too many for most of us. How fucking sad is that?
Sam Hoare
262
Posted 20/03/2022 at 21:49:58
Many of the players are not very good. We've known this for a long time.
Frank Lampard may be hard working and it looks like he cares a lot but it's his job to get the best from this admittedly limited group and I'm not sure he is currently. It may be time for him to take a few pages out of the Allardyce and Ancelotti copybooks, because the 'expansive' approach is not working.
Sean Kelly
263
Posted 20/03/2022 at 21:52:07
Rob, thanks for your efforts in supporting this club today, again I take my hat off to you guys for making that journey only to be fed a shit-show.
Frank and that spineless shower's performance do not reflect yours.
Barry Hesketh
264
Posted 20/03/2022 at 21:54:25
Sam @ 262,
We'd have a better chance of earning points on the road if Carlo and Big Sam were in our defence – even at their age.

Craig Walker
265
Posted 20/03/2022 at 22:00:17
Allardyce bought Tosun and Walcott. I never wanted him at Everton. I don't like his morals or what he stands for and his tenure was a real low point.
This season has been an unmitigated disaster but I wouldn't want Allardyce back.
Sean Kelly
266
Posted 20/03/2022 at 22:05:15
To keep making the same mistakes both on and off the field is crazy. Lampard should have brought in the two new fullbacks and given some of the U23s a shot. What was there to lose?
I don't think anyone really expected us to beat Palace after our inconsistency all season. At the very least we would have found out if they are up to it. After today, we still don't know.
The mental state of our first team is fragile at best if not broken. Now Lampard will revert to type again in our remaining games as he does not know or trust if our new full backs or U23s are up to it.
Most of our senior team are corrupt. They turn up each week and don't perform and don't care while taking out a wedge every single week. Too many of them are looking for a way out of playing or looking for the exit door.
No matter where we are next season, we will only be left with those that no-one else wants.
Ken Kneale
267
Posted 20/03/2022 at 22:05:16
Bill @177
What I saw today was the cumulative investment put into the club by Kenwright over his tenure which has seen a diminishing of the club's football status, is now getting close to a diminishing in league status, backroom and boardroom filled with acolytes and investment in players not fit to play for the club.
We have seen two well-respected chief executives leave the club in that time due to taking one look at how it was operating and deciding it was not for them. We then saw Kenwrifght appoint the disastrous Elstone and we all know what investment he brought to the club.
Now, we see Denise Barrett-Baxendale, who has little or no experience in the field she now operates and would be well advised to ensure her current stay does not stain what appears to be very good work at a similar level in charitable matters.
The common denominator of Everton's collective failure over the past three decades is clear.
Andy Crooks
268
Posted 20/03/2022 at 22:10:14
Making excuses for beaten racehorses is the road to the poor house, yet, it is easy and tempting.
Today, I believe the loss of Townsend was a game-changer and perhaps a season changer. We looked excellent until he went off and then the fragility appeared and the fear crept in. See, easy excuses but it could have been different.
Also, I believe we look a much more confident side without Pickford. His distribution is shit and he oozes unease.
Finally, the revisionism with regard to the lamentable Allardyce is astonishing.
Andy Crooks
269
Posted 20/03/2022 at 22:18:06
Oh, meant to add, Lampard can make one decision that could greatly improve our chance of survival.
Never play Gomes again. He is the equivalent of betting on a team minus a goal. Play a reserve goalkeeper in midfield, play with ten men, play with an inflatable woman, a wax work, a cardboard cut out, but never him again.
Ian Riley
270
Posted 20/03/2022 at 22:22:41
Craig#265
Did Sam buy those players or the director of football? Again these buys were to sure up the squad in January.
I believe Sam at the time was given a raw deal by the fans. A level of snobbery that he was not good enough for this club. If the owner had been stronger and kept Sam I personally think we may of had stronger leadership on the pitch. He would have demanded more from the players. Yes the style pf play may have been hard to watch at times but this is a results business. I personally think the money spent and expectations has been wide of the mark by the fans.
Yes I would have had Sam back in January. Experience in these situations is key. Time will tell if Frank with no experience of a relegation fight can keep our premiership status.
Mike Price
272
Posted 20/03/2022 at 22:33:00
Andy #268,269
Couldn't agree more. Pickford is an unsettling nightmare, I feel much calmer with Begovic, but Gomes should never play for us again because he's a total fucking liability!
How can't Lampard see this?…that's my massive worry.
The fact that he keeps playing Coleman and the Sunday league Kenny makes me wonder how these people make multi-millions, because they obviously know so much more about football than we do!
Barry Hesketh
273
Posted 20/03/2022 at 22:34:53
When Sam arrived, it was the worst decision the club had made ever. He was totally unsuited to Everton and Evertonians, we didn't need a firefighter at that time, just a Steady Eddie to get the ball rolling. We still had ambitions to gain a place in Europe in the coming seasons and that was the case until early 2021, when the wheels well and truly fell off.
The Allardyce mistake was replicated tenfold when Moshiri decided that it would be great to have a former Liverpool boss in the dug-out, but that was always doomed to failure and the players have done little to help – save the mini run in the early part of the season.
Allardyce was never the answer and Benitez well I don't know what the question was so I don't know how he would be the answer to anything.
Frank has his work cut out, to a) motivate this workshy group of players, and b) keep enough of them onside to give us a fighting chance of remaining in the Premier League. I'm afraid his chances are slim, to say the least.

Damian Wilde
274
Posted 20/03/2022 at 22:41:50
I was there today. I love the FA Cup. Thursday gave me some hope. I wanted us to win so badly.
We started okay. We pressed Palace, didn't let them settle, and had a go.
But then we fell apart.
It is the worst Everton side I have ever seen.
It was the angriest I have ever been as an Evertonian. I screamed with rage at the end. It got it out of my system and I calmed down on the walk to Selhurst train station. The free drinks & food in my hotel's Level Lounge soothed me. Palace stayed here last night; if it's good enough for them, it's good enough for me!
Palace are clearly better than us, but the worrying thing is, they weren't even that good today and still beat us 4-0. Those players should give up their wages, they don't deserve to be paid. I'd sell every one of them, but you'd likely get no takers for most of them. Appalling.
I've looked at the fixtures, I think we'll get six more points. We have a keeper who makes occasional mistakes. A defence which can't defend. A non-existent midfield. And a front-line that can't score. With an awful bench. Those who think we're 'fine' clearly haven't been watching our games. It doesn't get worse than this.
I've been home and away for years, I can't take much more. I won't go away any more. Not even sure if I will use my ST seat, it's a waste of my time, energy, and emotion.
Everton Football Club are a disgrace. Sack the board. Sack the manager. Sack the players.
Enough is enough. Scumbags, all of them.
Peter Mills
275
Posted 20/03/2022 at 22:49:00
Gary#223. Should we manage to avoid relegation, I think the Club's identity for the next few years should be "Moyes Heavy" (as opposed to "Moyes Lite").
By that, I mean we recognise that others in the Premier League think of us as no-marks. We have a recruitment policy (where are you, Director of Football?) of signing the best young players we can find. These may be in the Championship, or in foreign climes. And throw in the occasional Patterson from Scotland, and the odd Seamus. Then augment that squad with 3 of whatever is the modern day equivalent of Paul Power, Richard Gough and Gareth Barry. All, of course, within FFP constraints.
It sounds simple, but it's beyond my pay grade as to who the personnel should be. Do leave the task to a recruitment expert who really knows the game, not someone who has agents in his ear and in his pocket.
Then, hand them over to the manager. I think Frank Lampard understands all sides of football, elite and grass roots. So he says to the young lads - "play your bollocks off for me, you'll end up getting a transfer up the scale. But we'll need to beat some big boys. We need to win something, and get into the top 10".
To the old hands, he says "we'll have some fun".
A decent medium term strategy.
Paul Birmingham
276
Posted 20/03/2022 at 22:49:35
Andy Crooks, spot on.
It's an insult to the U23s and U18s at Everton that Gomes gets the nod for the squad when he's not fit for the Sunday morning ale house leagues.
How can the lenses be so different at Everton Football Club when spotting potential?
But the season has an opportunity for Everton to try and turn up consistently.
Paul Birmingham
277
Posted 20/03/2022 at 22:55:09
But the opportunity in terms of games is running out.
Frank, now's the time and make the best of the international break to galvanise the players in your squad, not on tour.
The likelihood is the players away will come back with knocks and not be available, immediately.
Let's see the damage report on Townsend, who was shining today until his injury, and the most enterprising player up till that point in the match.
Shane Corcoran
278
Posted 20/03/2022 at 23:00:37
Not being smart, but where the hell has Rondon gone? Or Tosun for that matter?
Ashley Roberts
279
Posted 20/03/2022 at 23:03:19
I don't know where to start.
I have supported Everton for 56 years and have to say that this may be the worst we have played in all of that time. I think we have had worse players over the years but, as a team, we are pathetic.
Frank is chopping and changing the formation and players because he is searching for that magical formula. The problem is the current crop of players are gutless and apart from a minority don't play for the badge.
On a post before the game I said Gomes should be nowhere near the starting 11. He is a substitute at best because he does not have the legs and is so slow with it. I would have started Iwobi today ahead of Gomes.
It is also telling that Frank does not trust either Mykelenko or Patterson. This is supposedly £30M of talent from the sale of Digne. Seems again like a total waste of money, the pair of them.
I am also unsure as to why folk on here are clamouring for Rondon to start ahead of Richarlison?? Some guys must have very short memories!!
Tony Twist
280
Posted 20/03/2022 at 23:04:48
As has been said, unfortunately, if Frank thinks things will improve by getting through this season, with Premier League status intact, he is absolutely mistaken.
Worse than that, though, with the players we are saddled with it is getting more and more evident that Frank ain't got a clue and the notion of getting the best out of the players you've got is totally foreign to him.
I hope our DoF is working all the hours god sends to unearth a whole team of talented youths because wholesale changes are required and required on the cheap due to the extent of the changes we need.
Phil Lewis
281
Posted 20/03/2022 at 23:05:54
Begovic is a better option than Pickford. Why wasn't he even on the bench against Palace?
Pickford is a liability. Always has been, always will be. We will win nothing with him. He instils no confidence whatsoever. His temperament offers no stability.
The odd flash of agility is no substitute for a calming influence. If we needed an acrobat there's plenty of circuses we could have hired one from.
Peter Jansson
282
Posted 20/03/2022 at 23:06:59
#270 – The style of play would have been different with Allardyce.
Haha, can you explain what style of play we have really? I think that QPR guy Gary talk about in #223 is right on point. "What is your team supposed to be?"
Well, I certainly do not know what we are trying to be. I just see that we really have no basic strategy at all.
#268 –Pickford, he needs to be replaced. I have a very simple reason for this. He is almost incapable of going in to get an incoming ball in the air.
I can seriously not remember the last time he grabbed an incoming corner. He really spreads around uncertainty in the team and the back four. He cannot catch the ball, he cannot really distribute the ball, he does take bad decisions frequently.
He is a good shot-stopper but, apart from that, I seriously do not understand what people see in him as a goalkeeper. I would take Begovic over Pickford any day.
Jerome Shields
284
Posted 20/03/2022 at 23:21:36
The start of the game reminded me of Man Utd at the start of Big Ron's last season. In the opening game of the season against Arsenal they played a high-octane, "go for everything" style of football. Wenger at the end of the game said fortunately they did not injure any Arsenal players or themselves. Everton ended up with Townsend injured.
Sending a team out to play like that shows a lack of tactical know-how and is an attempt to make up for poor preparation by telling the players to burst a gut.
After 20 minutes, and a slight readjustment by Palace to shorten the distance between the forward and midfield lines, the lack of tactical know-how and poor preparation were exposed.
Everton are a poorly coached side.
Barry Hesketh
285
Posted 20/03/2022 at 23:24:26
For those that keep asking where was Begovic - it's in the match report at the top of the page!
Jordan Pickford returns from illness after missing out against the Magpies on Thursday night, his stand-in, Asmir Begovic, not in the squad this afternoon due to illness,
Frank Thomas
286
Posted 20/03/2022 at 23:30:28
You know if you put the wrong cylinder firing sequence on even a brand new car the car will not work properly, it may not even start.
Frank did that with Chelsea and master mechanic Touchel fixed the problem; he did not buy a whole plethora of players just changed the system and used different squad players.
Most of our players just need to be used correctly. The average age of our squad is rising again, it is now 25.8. Crystal Palace is now 22.8.
Burnley has an average of 29.8. Note Palace released 8 players aged 30 or over last year.
Our youngest player on the field today was Gordon 21 then the next was Richarlison 24. Everyone else was over 25. Palace had 7 players aged between 20 and 24. We also had no younger attackers on today's reserve list.
Our players are being used week after week without rest and you wonder why we have had so many injuries.
"You cannot win anything with kids" remember Alan Hansen's words. When we played our 'kids' against Chelsea we got a draw. Then bafflingly Beneitz dropped almost all of them in the very next game.
Message: you can play well and not lose but you are not in my squad selection. Crazy!!!
Prior to this game, I suggested using Dobbin (19 years old) for 45 minutes with an added chance of playing in the next game if he played well. This would have given us two attackers in Richarlison and a very fast Dobbin. Currently, we play excruciating slowly and predictably on the ground and inaccurately in the air. When we moved fast, we scored against Newcastle.
We speculated that Iwobi must play brilliantly in training and crap in every game so why not give the opportunity to Dobbin and Simms even if they do not shine in training.
We need to be playing younger players now not next season or when they get better they will improve just like Gordon did. They need time and opportunity.
We also need to stop being nice to players who want to leave – they signed for 5 years, they stay for 5 years, not 3, then off for a bigger paycheck. How much better would we have been if Gueye had been kept for the following season?
Lampard, wake up, lad, start coaching – each player needs different improvements. Holgate needs to pass forward better, most passes are straight to the opposition. Iwobi needs to be closer to opposing players; other players need improving too.
This job could be your last as a manager, Frank: sink us and you will drown your managerial ambitions.

Oliver Molloy
287
Posted 20/03/2022 at 23:56:25
Frank, you are in cuckoo land comparing this Everton squad to Chelsea even when Lampard was there!
Holgate or Keane wouldn't even get on the fucking bench of any of the Top 6 – been there, done that... need to offload especially if Lampard wants to play "football" from the back.
Tom Harvey
288
Posted 21/03/2022 at 00:17:15
Ian Riley @ 270
Moshiri and Arsenal connection, Walcott, Iwobi and Arsenal?
This is one of the reasons we're in the mess we're in - Moshiri thinks himself a decent DoF.
When Tosun came I remember Allardyce saying something along the lines: "Tosun is the best the club could get for the money", implying it was the DoF?
John Reynolds
289
Posted 21/03/2022 at 00:23:41
Phil, 281, I've been a goalie now for almost 50 years and I know what you're saying about Pickford, but if you believe he's the root cause of our problems then I think you're very much mistaken. It's going wrong long before and after Jordan has any influence on events.
Frank Thomas
290
Posted 21/03/2022 at 00:35:56
Oliver, please read more carefully. I did not say we had the talent to win the Champions League. I did say we had the talent to play much better football when the players are properly utilised and to be winning games, not losing them. I also suggested a solution. I never criticise without trying to give a solution.
You are right though; some players can only give 100% over 60% of the game and then they give away stupid free-kicks. Other players have talent but spend no time improving it. When you are selected week after week, there is no requirement to improve some keys skills.
Still, they get paid the same if we win or lose.
Oliver, do you not think Keane is better than Maguire (Man Utd)?
Matthew Williams
291
Posted 21/03/2022 at 00:36:51
Why not for a change play a balanced side away from home and just fucking attack them? Let's take the game to the Hammers even if it ends up with an Ice Hockey scoreline, as long as we've got one more than them at the end of the game will any Blue fucking care less, give our long-suffering away fans some fucking joy.
The thought of another drubbing at the hands of Moyes makes me fucking sick, we need to be braver now or we'll just sink into oblivion.
My team... 4-3-2-1:
Begovic
Patterson
Godfrey
Branthwaite
Dele Alli
Onyango
Gordon
Iwobi
Gray
Rondon
Just try something different, Frank... For fuck's sake!
Barry Hesketh
292
Posted 21/03/2022 at 00:48:57
Mathew @
Have you seen Everton's goalscoring record this season, how many chances do we create? How many are taken?
There's no way this team can go toe-to-toe and outscore any team. If Everton were creating loads of chances and missing them, I might agree, but that's not happening and it's also why the defence is nervous about conceding as it usually means defeat.
Since the start of the season away from home, league goals scored sequence for Everton. 2; 2; 0; 1; 1; 0; 0; 1; 1; 1; 1; 0; 0
In Everton's last 20 Away League fixtures, the team has managed a grand total of 13 goals.
Steve Carter
293
Posted 21/03/2022 at 02:01:50
What, like Frank Thomas, I am annoyed about is the fact that, in selecting the side, (the other) Frank did not ditch the week-in & week-out duds (Holgate, Keane, Doucoure, Gomes, etc.), and try several of the young 'possibly, maybes'.
At least they would have been trying their guts out. It is delusional to think we could have got past Chelsea, Man City or Liverpool in the semi (surely the pre-quarterfinal certs) let alone won the FA Cup.
Laurie Hartley
294
Posted 21/03/2022 at 06:54:22
Ashley # 279 - I am one of the posters who has wanted Rondon to start up top instead of my favourite current Everton player Richarlison (you can count my favourites on the fingers of one hand).
1. In the last two games he has started he has scored 5 goals.
2. He has played the target man role throughout his career. That is what this squad is crying out for.
3. Richarlison's best position is wide left where he is at his most dangerous and can also drop back to help defensively.
4. Richarlison, Gray, Gordon, Iwobi, Alli are all players who will benefit from running on to the ball facing the opposition goal.
5. Point 4 is reciprocal – Rondon knows how to get in front of his marker and will score if the ball is delivered into the box because of his movement and experience.
6. The players mentioned in point are all capable of delivering decent balls into the box.
7. He will not be bullied by any centre half.
8. He can hold the ball up.
9. He can be substituted for Calvert-Lewin.
10. Realistically only two (maybe three) of the players mentioned at point 4 can start in any game. The upside of that is there a good options for substituting players at the 65 minute mark.
Frank Lampard needs to have a long hard think of how he wants to use the players available to him.
In the "olden days", they used to reckon that if the "spine of the team is solid" you had the basis of a decent starting eleven.
Sam has gone but, from the players currently available, his starting eleven would look something like this (and he would play 4-4-2 and drill it into them remorselessly).
Begovic
Holgate, Keane, Branthwaite, Godfrey
Gordon, Doucouré, Allan, Richarlison
Alli just behind Rondon.
He would scrounge the points we need to keep our Premier League status. Unfortunately, I don't think there is a snowball's chance in hell of Frank starting with that eleven in that formation.
If you can't make a silk purse out of a sow's ear and you haven't got a magic wand, make the most of what you've got.
Sean Roe
295
Posted 21/03/2022 at 07:23:48
Should've got Jagielka back on a free when his contract was terminated by Derby County.
At 38 or 39, he's ten times better than anything we have in defense now.
Alan J Thompson
296
Posted 21/03/2022 at 07:45:36
John (#289); Well said about Pickford.
Somebody earlier on the thread actually wrote his problem was that he didn't save enough with his feet. I know he meant, that he seemed to be beaten too often along the ground close to his body, if indeed he is, but he is the one player in the team allowed to use his hands.
I suppose the next complaint is that he has too many rebounds off his feet, or he should practice juggling. This is not to denigrate Begovic who I thought had a good game against Newcastle.
I think Frank has a difficult decision to make when Gray is back to full fitness as I'm not sure with just one man in the middle up front if we can afford Gray and Gordon playing wide on opposite sides, or if they offer enough in the box when they are not putting over the cross.
Gordon has increased the amount of defending/chasing he does but Gray seems to do little of it. It also means that we can't get another player to support the centre-forward, whoever he maybe, or strengthen the midfield other than to ask both to work more.
It then seems the only other option is to ask the full-back on one side to get forward more often which then leaves a gap that, if used, means stretching the two central defenders and/or pulling the opposite full-back into the middle.
I could double the amount written if I started on which players (injuries and illnesses permitting) should be where, not necessarily on the pitch, but enough for now.
Any news on what all these illnesses are yet?
Jerome Shields
299
Posted 21/03/2022 at 08:08:31
Laurie #294,
I agree with you. Everton currently have not got the ability to maintain shape over the course of a game and Rondon starting would help them to do that.
Everton's very opening attacking football, dependent on a high octane start, is unsustainable and is easily dealt by the opposition, by pinning back the left and right back to a back five.
This stops Everton's wing play support. The problem then for Everton is further compounded with a exposed 2-man midfield which is compacted by the opposition defensive line being able to move as the Everton sole attacker isolated.
The fact that both Richarlison and Calvert-Lewin cannot hold up the ball and are poor passers of the ball just adds to the problem. In the case of Richarlison, he is clearly out of position. Everton's jittery defence is exposed and easily overwhelmed.
In Benitez's side, Rondon's role was primarily to maintain shape and provide third quarter space and lay-offs for other forwards. He also a superior craft leading the line.
I don't have stats but would say that Richarlison and Calvert Lewin lay off and pass completion stats are the worse in the Premier League. Calvert-Lewin's lay-off to Iowbi after initial poor ball control is indeed a rare animal.
Tactically, Frank is coming across as a real novice, with the added problem that the players who were previously brought in are not fit for purpose, having never been brought in for the roles he is giving them. Add to that some pretty mediocre footballers in a system that exposes their weaknesses and the results are explained.
Joe McMahon
300
Posted 21/03/2022 at 08:35:39
Jerome, unfortunately for us poor buggers, the team is just not good enough. We don't have one good defender, a poor keeper and no goalscoring striker (please don't say Calvert-Lewin).
A lot of Championship teams would hammer this pathetic squad; after £500 million spent, that is unheard of. No new stadium, Woodison for ever – the club is in serious trouble and decline.
If Everton was a dog... (you know the rest).
Derek Knox
301
Posted 21/03/2022 at 08:53:20
A 2-week break, probably better for us than the players, as fans collectively we couldn't have done any more. How have they (not all) the players responded?
I am hoping many are nearing the end of their contracts, assuming we are still in the top flight, will we have enough in the Transfer Bank to basically start afresh? It is what is needed I'm afraid.
With Chelsea being recently up for sale, there seemed to be no shortage of various £2B + offers, obviously there are investors around. Maybe one could start to look our way at a much less asking price with New Stadium on the way.
Oh and please let's not have greedy, selfish Bill insisting on him remaining as Chairman, as he has been the root problem for 28 years of non-entity!
Lee Robinson
302
Posted 21/03/2022 at 10:07:38
I feel for Frank, I wanted him, and I really want him to do well but even he and his coaching staff are starting to make some strange decisions which are not helping.
I thought yesterday was nailed-on for an Iwobi start, maybe even Patterson, a focal point in Rondon or Calvert-Lewin perhaps (he hasn't played since he scored 2). Players are letting him down left right and centre and he is dropping them/throwing them under the bus, he is running out of players to rely on.
The truth is we have absolutely no chance with these bunch of players. An accumulation of players who have zero footballing nous, slow, are not comfortable on the ball, can't make a 5-yard pass and rarely show any magic. We have forced all those players out the door over the last 5 years and we are left with this.
Teams must lick their lips when they play us, nothing changes, the same mistakes happen, passing through the lines is child's play and the defenders might as well take the day off as they won't get an easier 90 mins.
I've said it for a while now, we all love Richarlison for the way he loves the club etc but he provides nothing, if the ball cannot stay up top for longer than 10 seconds without coming back we have no chance. That goes for Doucouré, Gomes, Coleman and all the other senior pros who constantly give the ball away.
Why does it look so difficult for us when we attack? It's insane. A team which cannot defend is unfortunately more comfortable defending.
My only hope is we can scrape over the line, and hopefully Frank has the opportunity to re-build. There's some big players who can go and some out of contract this summer; however, I can't see us getting anything from Burnley and Watford away I'm afraid.
Robert Tressell
303
Posted 21/03/2022 at 10:18:38
Lee # 302, it's a weird situation for Iwobi.
He gets a lot of grief, much of it deserved. However, he's had good matches for us at say, right wing, only to miss out on the next few matches and then find himself playing as a false No 9 or left wing-back.
Why he didn't play at Palace, I've no idea. If he was tired then play him for 60 minutes. But allow him to pick up where he left off.
He's never been given a chance to perform a settled role in the side.
It's the same right around the squad, constant chopping and charging – so they all look like strangers every time they play.
I can't think of a single pairing that looks like a partnership – apart from maybe Allan and Doucouré at a push.
Lee Robinson
304
Posted 21/03/2022 at 10:19:30
And as for Godfrey, another player scouted by Brands. A defender under 6 foot, who can't pass who I've seen out jumped and concede the same goal about 6 times just this season, out of position for around just as many goals against. Cannot strike a defensive partnership with anyone and therefore gets moved all over every week yet many hang their hat on him for the future.
Another terrible shout from Brands, just look around us and see what the other sides are bringing in (Palace for one). Only 2 players worth taking forward for me and that's Gordon and Gray.
Ajay Gopal
305
Posted 21/03/2022 at 10:22:29
Laurie (294), that is one of the most sensible posts on this thread. I agree with your thought process – keep it simple, play to the strengths of the team, and build a tough spine. I would go with your starting XI, except for the next 2 games, Van de Beek for Allan, and Calvert-Lewin for Rondon if he is fit. And Calvert-Lewin being told to stay within the opposition sticks – like Ancelotti got him to do and score goals.
Begovic
Holgate Keane Branthwaite Godfrey
Gordon Doucoure Van de Beek Richarlison
Iwobi
Calvert-Lewin
Stick to this team - home or away, no need to be very clever. This team should be solid enough, creative enough and clinical enough to get us the 10-12 points we need to survive.
James Hughes
306
Posted 21/03/2022 at 10:23:14
I think that, unfortunately, Frank is correct in his assessment of the players. They simply do not have the balls to stand up and fight for the right to play.
I pray we have enough to stay up and then we have to clear out all the deadwood in the summer – and not just the players.
Lee Robinson
307
Posted 21/03/2022 at 10:27:14
Robert #303,
Absolutely spot-on, very good point. There is no partnership throughout, is there, rarely given a constant chance and the constant chopping of formations, especially midfield every week doesn't help.

Brian Murray
308
Posted 21/03/2022 at 10:43:07
We were warned that Gray fades at every club after a bright start. We also have to somehow break this ridiculous centre-back pairing and get Branthwaite in soon as. Fear the worst, hope for the best. No change then down at L4.
John Reynolds
309
Posted 21/03/2022 at 10:49:11
He may well be right James, #306, but is publicly throwing his players under the bus again really the best way to get them giving their all for him over the next life or death 11 games?
Also, is Frank really correct when he says there was nothing wrong with the tactics? Personally, I think some of his selections and set-ups have been highly questionable, including yesterday's.
Paul Hewitt
310
Posted 21/03/2022 at 10:55:08
John @309.
These players have had an arm round the shoulder and a boot up the arse, neither works. Personally I just think they are thick as pig shit and shouldn't be playing football.
Peter Carpenter
311
Posted 21/03/2022 at 11:05:20
Criticising your players in public is normally a risky strategy and might alienate them. But if they are playing the way they are, what is there to lose?
It looks like a sink-or-swim strategy to me. Hopefully there are enough players who will think 'that's not me' and will set out to prove him wrong.
John Reynolds
312
Posted 21/03/2022 at 11:12:26
Can't disagree as far as most of them are concerned, Paul, but unfortunately we're stuck with them until May so have to try and get the best from a bad lot.
Robert Tressell
313
Posted 21/03/2022 at 11:12:56
Peter # 275, I've generally talked about a very youth orientated recruitment strategy (ages 18 to 22) over the past few years. This would allow us to pick up and develop very talented players before they start to get out of our reach from a cost perspective.
However, that was with a view to getting a mid-table / 8th ish placed side into contention for Champions League places and trophies.
We have unfortunately deteriorated to the point where this approach would be too risky. The decision to spend so much money on rookie full backs has been a huge gamble.
So I totally agree we must go full fat Moyes to settle the squad.
In particular, 23 to 25 year olds still on an upward trajectory from:
- relegated clubs
- the Championship
- Big club reserves
This should be supplemented with low cost young talent from cheap markets like:
- Scotland
- Scandinavia
- The MLS
- France, Belgium & Portugal
Add to this the steady pros like Gough, Barry etc who can still do a job and show a good example.
We really don't need to be paying more than about £10 to £20m for players. The players are out there.
And I hope he becomes a star but we absolutely have to stop buying players on a plummeting downward trajectory like Dele Alli. The cost is not worth the risk.
Mike Doyle
314
Posted 21/03/2022 at 12:25:02
Ajay #305,
Broadly agree with you. I think 4-5-1 with Gordon and Richarlison as the wide players in the 5.
I'd still have Coleman in at right-back as, despite his limitations, he's usually up for a battle – and we'll need this mentality.
Neither Calvert-Lewin nor Demari Gray look fit to me – hopefully in 2 weeks time they'll look better, but I hope Frank Lampard finds a place for Rondon & Dobbin on the bench.
Mark Ryan
315
Posted 21/03/2022 at 12:51:54
John @ 309,
They should have been thrown under the bus by Silva, Koeman, Allardyce, Benitez, Dunc and Ancelotti but they wouldn't do it. Instead, they kept buttering them up, as Frank says, and it's high time they were well and truly publicly flogged.
There is only so many times that you can put an arm around someone before they start to take the piss and this lot have done that for years. Many will know "It's not me" but the likes of Delph, Holgate, and Gomes do not want to put in a full shift ever and it's high time they were sacked off. Branthwaite, Dobbin, and Patterson need to be given a shot, even Rondon will try if you let him.
Coleman, Richarlison, Gordon and Godfrey look exhausted at full-time, week-in & week-out but Holgate must be related to Prince Andrew, blue blood indeed. Not a bead of sweat on that lad's brow, ever.
I'm happy Frank is fucked off because he needs to be, we all are...
Steavey Buckley
316
Posted 21/03/2022 at 12:55:14
Anyone who now believes playing 3 up front is a good idea, Everton have lost their last 2 away games by 9 goals to nil.
Colin Malone
317
Posted 21/03/2022 at 12:59:42
I said it before and I will say it again, who is running the show? Lampard or Paul Clement?
In my opinion, if Clement is being a mentor to Lampard, we are fucked. His record as a manager stinks.
In my opinion again, how many youngsters are coming through from the academy?
Unsworth has got to go. Bring back Kevin Sheedy and with big Dunc and they can start, where they left off, when they were together coaching the Under-18s.
Paul Cherrington
318
Posted 21/03/2022 at 13:43:23
Very disappointing result and performance, to say the least. Lampard has to take his share of the blame – as soon as I saw the team and formation pre-game, I thought we would struggle.
Gomes and Doucouré in a central midfield 2? Richarlison as the main central striker up top? Coleman still playing most games? Holgate and Keane picked again? A stubborn refusal to set up with a proper 5 in midfield/3 in the middle? It's like watching the ravings of a lunatic.
However, he is right in saying it can't all be tactical – because we were the better team for the first 20 minutes. If it was all down to his tactics, that would not have happened.
As every Everton fan is painfully aware by now, much is down to the players and I agree with Lampard holding them to account post-game. Maybe they will finally take some responsibility now?! This same group has seen off multiple managers and it can't always be someone else's fault.
The game yesterday highlighted why we're in trouble with this group. They are a combination of over-the-hill, error-prone, lazy, weak, unfit, unfocused and just not very good – often all in the same player.
If you simply gift opponents 2, 3 or 4 goals every game through your incompetence or lack of desire to do your job properly, you have no chance. That's what happened yesterday – they obviously thought it was too much like hard work after 20 minutes and gave up – again.
The 2nd goal really brought it home – Doucouré decided tracking Zaha back was too much bother and then his mate in midfield, Gomes, let Mateta run off him to score as he ambled back. Disgraceful – neither should play for us ever again after that.
I think just as big an issue running through this side is, as others have noted, there seems no footballing intelligence, no awareness of what's happening around them and really poor decision-making in games.
They pass when they should shoot and shoot when they should pass. They play quick when they have time and dither when they need to play quick. Trouble is, you cannot teach that – players have either got it in them to read the play and make the right call... or not.
It's the same with leadership on the pitch – there just doesn't seem to be any. The first goal was a classic example: someone (ideally your captain who is a defender!!) should be seeing a 4-on-3 mismatch and doing something about it quickly. Not our players, though – they just stand by and watch it happen.
So, what to do next? Luckily, Lampard's post-match comments show he has finally come to the end of his tether with most of the squad, I think. We just cannot keep picking dross like Pickford, Holgate, Keane, Coleman, Godfrey, Gomes, Iwobi, Allan (I know he wasn't playing yesterday) and Doucouré if we expect to turn it around.
The manager must be brave and tell these senior pros that their 'experience' means nothing and show them the door; they have had more than enough chances to impress and have blown it.
Bring some of the fringe players (El Ghazi, Dobbin, Patterson, Branthwaite) in and put some of the younger lads (Price, Welch, Onyango, Tyrer) into the team. Try to get Simms and Warrington back from loan to come into the side.
Play Begovic in goal (I know he was ill yesterday, to be fair). Only play Richarlison on the left wing. Make sure we play 3 in the middle – 2 to protect the back 4 and 1 more attacking type player (Dele Alli or Van de Beek maybe) to get us going creatively, with the help of the wide players. Make the wide players track back when not in possession and help their full-backs out. Stick Dobbin, Calvert-Lewin or Rondon up top to work the opposition defence.
Come on, Frank, now is the time to be truly brave – I really think with his comments yesterday, he might have finally seen the light and be prepared to drop some of the underperforming players we have had to suffer this season.

Paul Cherrington
319
Posted 21/03/2022 at 14:18:17
Well said, Ben King @251 too - the way Sam Allardyce was treated by some fans and the club was a disgrace. All this rubbish about him not being good enough for us and hand-wringing about his 'morals' – people don't know the man and pass judgement on him like they're all perfect.
Look at the league table before he came and how it was going and then compare it to where we finished that season – the facts prove he did a good job, if some fans could look past their own blind prejudice.
We should have stuck with him and let him bring some stability and pride back to the club. It might not have been pretty to watch but I prefer winning ugly, rather than being relegated playing 'nice' football. I firmly believe we would not be in our current situation with him still in charge.

Andrew Ellams
320
Posted 21/03/2022 at 14:25:54
Colin @ 317.
How many Premier League clubs are full of academy players? It's been the same for years.
Howard Kendall only brought a couple through in the 80s but bought a lot of young talent in from elsewhere.
Dennis Stevens
321
Posted 21/03/2022 at 14:26:32
Oh yeah, Allardyce was such a great success that he failed to improve on the League points per match that Unsworth achieved under far less favourable circumstances.
Lee Robinson
322
Posted 21/03/2022 at 14:48:15
People have rose tinted glasses, some of the worst performances I remember were under Allardyce.
The 4-0 away at Spurs in particular, didn't we also go so many games without a shot on target.
The £50M he spent on Walcott and Tosun which is still having an impact financially now. The comment that he would have brought better players or men up to the fight is therefore unfounded, the man is a dinosaur in the modern game and should never have been appointed.
Frank looks to have a great coaching staff around him, therefore I'm surprised with the lack of improvement even given the squad limitations. It will be interesting to see if he plays into the hands of Burney and Watford away as he has done at Spurs and Southampton. I will reserve judgement for now.
Colin Malone
323
Posted 21/03/2022 at 14:50:09
Andrew #320.
Chelsea, Man City and someone else. They seem to produce them. Where did Sheedy come from?
The academy is there for a purpose and no-one is coming through.
Don't forget, Kendall purchased some shite: Biley, Ainscow, Ferguson, who went awol.
Derek Knox
324
Posted 21/03/2022 at 14:52:16
Colin @ 317, you may have a point with Paul Clement, his track record is not exactly a glowing one, and I for one was surprised that Frank opted for him as an Assistant.
If he (Paul) had been a weatherman, his reports would have been consistently In-Clement!
Nick Page
325
Posted 21/03/2022 at 14:54:50
From the BBC…. Look at all these interested parties:
"This latest bid, backed by Centricus – which has £29bn in assets – features several Chelsea season-ticket holders.
At least four other consortiums have said they have bid to buy the Blues.
There is a group featuring Sir Martin Broughton and Lord Coe, and one headed by British property investor Nick Candy.
United States interest comes from the Ricketts family, while a group consisting of Swiss billionaire Hansjorg Wyss and Los Angeles Dodgers part-owner Todd Boehly has also bid.
There are also reports that a bid from Saudi Media Group has been lodged, with the American investment firm Raine Group handling the sale.
It is understood that those bidding will be whittled down to a short list this week with a sale expected before the end of the month."
I doubt any would pass the train-set test, mind you. That's the only reason we ended up with Moshiri. The current malaise really occurred after Martinez's first season when The Great Saviour couldn't or wouldn't sign anyone else to freshen the squad up and we went stale, finished 11th (we were 13th going into the last game) and the rest is history.
We've been chasing our tail ever since, making rash purchases for far too much money on big wages (to get them in, even though they all took forever)…. all because we were playing catch-up because he was totally and utterly incapable of running a Premier League football club. Moshiri just funded the madness.
Eventually, the poor decisions and mismanagement catch up with any business. I doubt we're barely break-even after massive player sales and relegation plus a points deduction would make the club insolvent.
Quick, give Everton a call and see what Bill would do... He might just give his big mate Phil financial genius Green a call to figure what the Other Expenses line in the Porfit & Loss Statement includes. The man who ruined Everton.
Joe McMahon
326
Posted 21/03/2022 at 15:33:11
Nick, correct about The Boys Pen Kid. However were are unfortunately on a different planet to Chelsea, and any of their interested potential buyer. We share a City with Liverpool FC and no one's heard of us because of zero Champions League exposure in 30 years of the Champions League.
Who the hell would be interested in this dated antiquated set-up, with some kind of pathetic Danny La Rue character and ex-players (again, that no-one's heard of) hanging around, thinking it's still the '60s.
Chris Williams
327
Posted 21/03/2022 at 15:36:23
It wasn't just the shite football with Allardyce, it was the torrent of negativity that came out of his mouth every time he was interviewed.
Andrew Ellams
328
Posted 21/03/2022 at 15:39:28
Colin @ 323, only Foden is playing regularly from the Man City academy and I can't think of many others in the 10+ years of Arab money. Same with Chelsea, with only James and Chalobah, not sure you can include Lukaku.
Kevin Sheedy joined Everton from Liverpool after only playing a couple of games for them. They bought him from Hereford Utd who he played 50 games for. Only Ratcliffe and Stevens were first-team regulars from the youth set up.
Nick White
329
Posted 21/03/2022 at 15:51:07
Sean, sadly I agree – Jags would be better than what we have even at his age. Sad state of affairs!
This team / squad is reminding me more and more of the Mike Walker days. All over the place and not playing as a unit.
Derek Knox
330
Posted 21/03/2022 at 15:59:19
Any potential investor would take a different approach, and would treat it purely as a profitable venture for a return on investment. Therefore, if offered Everton at an attractive proposition and price, there would be none of the train-set (Fat Controller) mentality involved. It could be just what we need.
I know, through a very good friend of mine, that when the Mansours were discouraged buying Everton, by none other than Boys Pen Bill, to invest and turned their attention to City, they went through the Club with a fine-tooth comb, examining all aspects. No stone was left unturned.
A bit like Hercules when one his 12 labours was to clean the Stables of Augeas, where the oxen had defecated profusely untended, and there was a 10-year mountain of the brown stuff to clear away. He achieved a solution, and completed the odious task by diverting a river so it ran through the stables, washing all the offending detritus away.
I know Hercules has since passed, and the Mersey will have to remain in it's present position, but he had the right idea for dealing with Everton FC!
Dave Lynch
331
Posted 21/03/2022 at 16:00:56
No way will we get a buyer of any significance while the teary charlatan is at the club.
He will not let go of his power base, excuse the bad analogy but... he is football's equivalent of Putin, sitting back with a smug look on his face whilst the club crashes and burns, and like the Russian despot, he thinks he's doing nothing wrong.
Let's just pray we get 3 league wins and avoid the drop.
Gary Jones
332
Posted 21/03/2022 at 16:06:33
Nick Page
333
Posted 21/03/2022 at 16:23:41
Derek, Dave - didn't Stavely say she was unimpressed with Everton? Maybe it was recently or years ago, I can't remember, but I do know the Great Saviour wouldn't sell up without maintaining control.
Anyway, he's giving rousing team talks now at Finch Farm, so we're as good as safe, lol.
Brian Murray
334
Posted 21/03/2022 at 16:33:18
Said this before and will say it again. When the financial figures are released, how can a CEO remain and her position not be untenable? Same with who employed her. Jobs for life: Unsworth Sharpy etc. One poisonous small-time club.
Colin Malone
335
Posted 21/03/2022 at 16:46:53
Andrew #323. Don't forget:
Rooney.
Osman.
Jeffers.
McMahon.
Dunne.
Hibbert.
Barkley.
Rodwell.
Vaughan.
Ken Kneale
336
Posted 21/03/2022 at 17:05:54
Brian - totally with you there.
It is staggering that any current board member stays in post. The Chairman has overseen the stock of the club fall to its lowest ebb in history. He has presided over the longest failure rate of any Everton director and he has told consistent untruths to the fanbase throughout the tenure.
He has employed second rate Chief Executives (the ones that were first-rate left almost as soon as joining due to his meddlesome influence and a quick review of club accounting) and since supposedly giving up the handles of power, seems to wield more power than ever in who takes up plum positions of unsackable nature within the club structure.
No individual or corporate entity of any significance is going to come in to assist Everton under this regime. I wonder what his 'good times' this season will be when questioned?
Mark Ryan
337
Posted 21/03/2022 at 18:12:50
This could well be the turning point for us. I've listened to his post-match gut reaction and I've read what he's had to say since. It's a sobering read but for me he's saying all the right things. I'm fed up of reading about Fat Sam this and Carlo that. Carlo ran away when the going got tough so quite frankly fuck him. Fat Sam is what he is but we now have Frank and he and his team have sussed what is going on and he's called them out. He'll get this right and he knows there is a mentality problem. You could see yesterday that as soon as Andros went off their heads caved in. Other than Seamus and a few others they all downed tools. Pathetic to see. Lampard will get this right. He's called it and thank God we have finally found a manager to say it,UTFT
Mark Ryan
338
Posted 21/03/2022 at 18:23:10
Over the past 5 years we've been a club who has employed far too many big time Charlie's who's careers were over and who came to us for an easy path into retirement. Morgan Schneiderlin, Fabian Delph, Ashley Williams to name a few and their attitude has affected everyone."Fuck trying and getting injured in the process. We'll still get paid". We have players who have a mindset just like that and the club needs a root and branch clear-out. It will get done if Frank is given the effort over the final fixtures UTFT
Alec Gaston
339
Posted 21/03/2022 at 18:45:09
I like Frank but he has to stop changing formations.
We battled against Leeds, Man City and Newcastle and players looked like they knew their roles. I don't know any other teams who change formation because of one player (Allan) being out – it weakens the little momentum from the last match.
We have looked far better with 4 at the back – he has to be able to see that – 3 at the back only works with top quality fast defenders and wing backs who push on.
Ian Bennett
340
Posted 21/03/2022 at 18:51:07
I can't recall us ever winning a game with 5 at the back.
Danny Baily
341
Posted 21/03/2022 at 19:04:53
Mark 337, I found his comments after the match to be a worrying sign of his naivety. The press are lapping it up; the overexcited response to a scrappy win, the overreaction to another poor performance on the road.
Jerome Shields
342
Posted 21/03/2022 at 19:58:12
Joe #300
Calvert-Lewin would never be heard from my lips in that context.
Phil Smith
343
Posted 21/03/2022 at 20:03:48
Frank seemed proper cheesed off with how that went but he has to take some of the blame.
Palace were very positive and have 4 attacking midfielders with a solid, mobile defensive anchor. We had un unfit Gray and 21-year-old Gordon with our other attacking option playing at striker, when he clearly isn't one, plus Doucoure and Gomes.
Kenny was also in there somewhere – I wish he'd just stick to him at right-back and bring Coleman on if we're protecting a lead. Play players in their best positions.
John McFarlane Snr
344
Posted 21/03/2022 at 20:08:16
Hi all, I have read most of the comments aired, and like the majority, I believe I know the problems we face; however, unlike some, I have no idea what the solution is.
I can't say when I became the tolerant person I am today, but I no longer pick on individuals – I believe that a team wins or loses collectively.
I understand the frustration of supporters but, to be fair, anyone who earns his living as a footballer is far better than the majority of critical fans.
To put it in a nutshell, it appears that the current Everton players are 'simply not good enough'; in my opinion, it's not their fault that they lack the ability to challenge for the prizes at stake.
I also think that it's a fact that every player who has turned out this season has been vilified at some stage or other, a typical example being Alex Iwobi, who until the Newcastle game, was the butt of many, and "He should never put on an Everton shirt again" was the popular call. Now we have people saying he should have been selected to start the game against Crystal Palace.
I'm not looking for 'Brownie points' but I have renewed my season ticket, irrespective of which league Everton may be playing in. As an Evertonian, it's something I seem to have no control of.
Mick Conalty
345
Posted 21/03/2022 at 20:21:51
I see Carlo matched Everton's score over the weekend.
Well-done, Carlo! 😄😄
John Raftery
346
Posted 21/03/2022 at 20:33:18
Hi John (344),
I think you are absolutely right in saying the players are simply not good enough. I fully agree it isn't their fault which is why, unlike a number of supporters yesterday, I didn't boo them or issue abuse of the two-fingered variety at them after the final whistle. I just don't see the point of berating players for a lack of ability.
I was chatting with a few fellow travelling fans on the way home last night. There seems to be an emerging consensus that our problems go well beyond the capabilities or deficiencies of individual players or indeed whichever individual happens to be managing them.
We can only hope the current manager can find a way of making the best of what he has available in the remaining weeks of the season.
Ian Riley
347
Posted 21/03/2022 at 20:35:08
Experience is key. Frank's criticism of players publicly is a no-no. That's a lack of experience, desperation on his part. Why did we sack Rafa with experience to bring in a management team with none? Yes perhaps we had to change something... but no experience! Are we better as a team?
I know I wanted Sam Allardyce basically to organise us. Frank has no clue who to play or what formation suits us. Confused? Imagine being a player?
Sam is a back-to-basics manager. Do your job first to the players. Take responsibility and work as a unit. The key is to make the opposition not enjoy playing us. Not many teams playing Sam's teams got off lightly and had to earn a win! We are easy to play against!
A reporter asked about Everton for Top 4? Sam smiled and replied "No"! He was right. We have never had a Top 4 squad. Big club but not a big team!
No-one likes the truth but Sam Allardyce was realistic with the players he had. Something some fans found difficult to take. Also, it became personal without not knowing the guy. Hey-ho... here we are, struggling to stay up.
All we can do is get behind the team and Frank. There are no other options now! What will be will be!!
John Raftery
348
Posted 21/03/2022 at 20:53:24
Ian (347) Correct.
Paul Smith
349
Posted 21/03/2022 at 21:08:33
Eduardo waltzed through 4 of our players yesterday, each one tried a 'weak as piss' tackle to stop him. A tackle can be executed by anyone with bollocks, no need for world class quality or amazing technical ability.
I blame the players 100% – they're not trying hard enough!
David Hallwood
350
Posted 21/03/2022 at 21:18:09
Sorry, I can't agree with the two Johns (#344 & #346). I'm sure both of you have watched football in general and Everton in particular for a long time, if that's the case – Snap!
And like me, I'm sure you've seen the talentless (Brett Angell comes to mind) the honest triers (Carl Tiler, Mitch Ward, Scott Gemmill... in fact too many to mention) and the current crop are neither talentless and they're certainly not triers... in fact, completely the opposite.
IMO, the Premier League has 15 teams that could be 5th or 20th, and we're one of them; so as a team we're average. But I've never seen an Everton team with a marshmallow centre, a level of self-pity when they go behind, no character, no fight.
Cast your mind back to the last 6 or 7 games; well on top for 20-25 minutes, give away a piss-poor usually a set-piece goal triggering the inevitable collapse. But to touch on the 16 set-piece goals conceded, that's got nothing to do with talent or lack thereof, any dickhead should be able to mark up from a corner, it's got everything to do with not taking responsibility, weak mindsets, lack of professional pride etc.
To quote Lampard, have they got the bollocks to dig themselves out of the personal and collective hole the team finds itself in? That's the problem, the 'not good enough' players can turn into giant-killers, sweat blood, run through walls to cover talent deficiency.
This gang of frauds can put in 8/10 performance one week and a 2/10 the week after. Lampard must be tearing his hair out at this bi-polar squad.
So are they the worst footballers I've seen in a blue shirt? Talent-wise, absolutely not; attitude-wise, absolutely – Yes.
Eddie Dunn
351
Posted 21/03/2022 at 21:26:26
I am glad Frank was honest. It is mighty frustrating and our fans vented their spleen at the players at full-time.
I'm sure Frank came in thinking he could blow smoke up some arses and give others a cuddle. He now knows that he must be more hard-nosed.
These lads have taken the piss with their managers, previously knowing that they could go through the motions until they got him the sack. Now, the stakes are higher and relegation and all that it brings are the punishment for downing tools.
Now Frank has told them how he feels about their shortcomings he should also hold his hand up and explain just what he has been trying to do, playing guys in the wrong positions, not playing a recognised striker, and failing to give youth a chance.
I was very keen on his appointment but he has a lot to learn, so let's see him do something that makes sense. We need 4 at the back and 3 across the middle. Simplify the game and grind it out.
Pat Kelly
352
Posted 21/03/2022 at 21:46:12
Reportedly, Everton have a break clause in Lampard's contract which would allow them to sack him at the end of this season without having to pay compensation. Watch this space.
Neil Copeland
353
Posted 21/03/2022 at 21:55:33
Pat #352, we will just have to hope that doesn't happen then.
Alan Johnson
354
Posted 21/03/2022 at 22:09:16
I'm with you, Frank. Show us you have bollocks... Keep that fraud Kenwright out of the dressing room and play 11 at the back. Go for draws, that's the only chance we have of staying up.
Tom Bowers
355
Posted 21/03/2022 at 22:16:50
Everyone is entitled to an opinion, no matter what, but the bottom line is that the season overall has been a disaster with game after game of inept defending that has allowed so many ''average'' teams to take the spoils.
Like Ancelotti before him, Benitez had the team doing quite well in the first month, at least results-wise, but then it was just awful performances culminating in his walking papers. At least under Ancelotti, Everton did win a few away games, especially in London, but inexplicably faltered at home.
Lampard doesn't have the experience as yet but, to be fair, has inherited one holy mess of a squad that cannot play two decent games in a row... if any at all.
Even getting a draw is not something to fall back on when the offence is stuttering badly, showing that the discipline is not there nor leadership.
The two new full-backs are kept out by others who continue to perform poorly. What's the story there, Frank?
The games in hand are crucial as Leeds have just won two in a row so we have to hope to win a couple of those to rein in Brentford and keep Watford at bay.
It's hard to see when the next victory will be but surely Frank & Co can get things sorted soon, even if they are last-minute points gained, like in the Gunners and Barcodes games.
This little break may be just what they need.
John Raftery
356
Posted 21/03/2022 at 22:50:19
David (350) I think the game and the standard in the Premier League has moved on considerably in the 20+ years since the likes of Mitch Ward, Carl Tiler and Scott Gemmill were plying their trade. Most Premier League teams now have pace, physicality, agility, game intelligence and international quality in abundance. We don't have enough players with those attributes.
Asking players to turn into giant killers will only take a team so far. Players can raise their performance above their normal level but only sporadically. We have seen that with our team in recent weeks and months. We were 'giant killers' against Arsenal with a late winner, at Chelsea with a late equaliser and last week against Newcastle with another late goal. Those are the exceptions which prove the rule of a team occasionally playing above its normal level but incapable of maintaining that standard.
The problem at corners is partly attributable to a lack of organisation but also a lack of physical presence. Recruitment of a top class central defender, who can stay fit, was identified as a priority by Ancelotti and ought to be a priority this summer. We will continue to struggle defensively if that issue is not addressed.
Colin Malone
357
Posted 21/03/2022 at 23:01:19
Further to my post #335.
Can anyone defend David Unsworth as Under-23 coach?
This is nothing personal, it's the way the club has been run over the last 10 years.
Phil Lewis
358
Posted 22/03/2022 at 00:21:24
357#Colin.
It's indefensible. There is speculation that his special 'relationships' with both Barrett-Baxendale and Kenwright (for very different reasons) are what has kept Unsworth, an underachiever in his playing days, in a job.
The same applies to others on an endless list: Ebrell, Jeffers, Baxter to name a few. Where else would these no-marks be employed in the Premier League? Allegedly, Ferguson's role now is restricted to distributing the oranges at half-time! It's absurd and pathetic in the extreme.
Nothing short of a complete cull of all these parasites from Kenwright down will suffice. Failure to do so will only prolong the agony of decline for our once-great club.
It never ceases to amaze me that Kenwright actually had the opportunity to sell to the current owners of Man City many years ago. But chose not to as it would have meant him relinquishing his last little grip within the club and all the perks that go with it.
Don Alexander
359
Posted 22/03/2022 at 01:32:17
Lampard's post-match presser was welcome, but depressing, to me. He not only rightly identified the testicular deficiencies across the entire squad (and he should have included brain-power too), but he also unspokenly identified to anyone with a modicum of football insight the enormous inadequacy of the boardroom vis-a-vis Premier League survival.
The board being the self-serving, eternally acquiescing puppets of our-10%-only-involved alleged owner in Monaco – and his fat smug faggot in-situ, with his eternal ex-player acolytes, of course.
In league (pun intended), they have seemingly squandered £500M to £700M on collective basket-case players to reduce us to a relegation battle and no hope at all under FFP that we can hope to sign any player of note for the next two seasons minimum (and read Paul the Esk before you seek to denigrate me).
Team selections, formations etc are all well and good for pontificating on the remainder of this (and previous) appalling seasons but they skim over the real year-after-year cancer within our club, and cancer depends on undiscovery by its victims to prosper, of course.
Bobby Thomas
360
Posted 22/03/2022 at 01:51:15
Lee #304
Newcastle getting linked with Godfrey.
Brian Murray
361
Posted 22/03/2022 at 02:40:39
Bobby. He's young he's too small for a centre-back. Can't pass to save his life. Can't cross a ball. No awareness, like them two idiots in the middle. What's not to love. Add him to the list.
Start again and see if this new DoF has more about him than Brands and the dope before him. Then proper board members fit for purpose and take on the world.
Jack Convery
362
Posted 22/03/2022 at 05:51:12
Nick Candy is trying to buy Chelsea. He is reported as saying Lampard was sacked too early as their manager and should have been given more time. Is he trying to sweeten him up in case Tuchel is off to Man Utd?
The Palace after-match remarks tell me he's getting really pissed off with EFC – is it just the players? If we lose to Watford and Burnley away, he may well walk.
Good times, eh, Bill?
Ernie Baywood
363
Posted 22/03/2022 at 06:03:06
Can anyone think of recent examples of managers resigning? Am I imagining that it just doesn't seem to happen anymore?
Anyway, I support Frank's comments after the match. These guys get paid a small fortune to play football. There's a time to build their confidence but it's not now. Show some balls. You're in a fight. So fight!!! If it takes calling them cowards to get a response then so be it.
They're far too happy to go through the motions. A bit of effort here and there but don't really expose yourself.
Have a shot. Try something. Create something. Carry the ball. Play 10 yards ahead of where you currently are. Make a run and support the attack. Get tight on your opponent.
Those things take effort but they take bravery too.
We're like a boxer trying to defend ourselves and not offering much in return. Well we're in the championship rounds now. It's time to throw a punch or lose.
I'll add that Frank needs to show some balls too. We need goals. Set your team up to score.
Sean Roe
364
Posted 22/03/2022 at 06:38:46
Ernie @363,
Darren Ferguson resigned from Peterborough a month or so ago.
Bernie Quinn
365
Posted 22/03/2022 at 06:39:39
Ernie I what about Ancelotti?
Derek Knox
366
Posted 22/03/2022 at 06:56:52
I am one of those in favour of Frank being our manager, and I feel for him after inheriting what he has to work with.
Also worrying that, in one of his interviews last week, he was praising Kenwright for all of his support and help. If only he knew?
Sam Hoare
367
Posted 22/03/2022 at 07:25:18
I've no issue with what Lampard said about the players (though it remains to see what the consequences will be) but he was known at Chelsea for seldom taking responsibility for failures and I hope the same will not happen here.
Some of the tactics, substitutions and resulting statistics since his arrival have been very worrying, in short he has not made us better than under Benitez.
I argued with a few on here that Lampards work at Derby and Chelsea did not bode well and that his ability to organise a defense was a particular concern and a team that concedes almost 2 goals a game is going to struggle in any relegation battle especially as since Leeds we have scored just 1 goal in 6 matches against PL opposition.
Yes Lampard is dealing with a bunch of mediocre players bereft of confidence but his job is to give them a system under which to improve, that has not looked like happening so far.
Brian Murray
368
Posted 22/03/2022 at 07:33:58
Deeek post 366. Bills a past master at getting people on side with his gestures. It's the oxygen he breathes as in the arsenal night game and Newcastle means he lives to fight another day and the spotlight goes from him. Crafty as they come and sadly some happy clappers even frank don't know the damage he's caused and continues to. Clocks ticking on his tenure though and all his employees.
Brian Murray
369
Posted 22/03/2022 at 07:34:56
Sorry Derek not deek. 😂
Robert Tressell
370
Posted 22/03/2022 at 08:05:14
Sam # 367, absolutely. I thought he'd hired Clement (good coach, poor manager) to help rectify his own weaknesses in organising a defence. If that was the plan It's not working.
I wonder whether it's vanity or naivety sometimes with managers. Maybe they think they can do a much better job than their predecessor.
But this group, with it's injuries and bizarre loss of Sigurdsson, was never going to pick up points playing open and attractive football.
That might be hard for a guy like Lampard to understand - since much of what he achieved in the game was through strength of character as much as talent.
Hopefully the penny has dropped.
George McKane
371
Posted 22/03/2022 at 08:14:23
This Sunny Tuesday morning I was awake quite early with a busy day ahead developing ideas for Vincent Van Gogh's 169th Birthday on 30th March - - I was quite awake so I looked at Youtube and The Golden Vision was on the menu - - I watched it at around 6.00am - - I have to admit I cried - - the warmth of the film - - fans and players close - - wonderful images and tableaux of working-class Liverpool and the sheer love for Everton - -men singing in the pub - - wives resigned to it all - - sons and daughters and grandkids all in awe of the elders "love" of "their" Club - - I grew up in a pub on Smith Street in the 50's and 60's where men sang together - - I cried with nostalgia and I cried for the "loss" of something - - not just Everton but Football and Community - - that's why I love The Dark House - - just around the corner from my childhood pub - - where men still sing and hug and kiss ( give us the chance to do this please Everton) - - as we say in TDH "it's great, it's just the football that gets in the way" - - we all know how false, phoney, bent and utterly despicable modern EPL Football is - - for me I can say without any doubts " I miss the old days" - - God Bless Alec Young - - God Bless Dixie and Evertonians Everyone.
Derek Knox
372
Posted 22/03/2022 at 08:27:06
Brian M, thanks for the correction and apology. I was beginning to feel like Deek the Geek ! :-)
Jerome Shields
373
Posted 22/03/2022 at 08:43:02
Gomes in a Everton team under any pressure and forced deep is a disaster waiting the happen. Too late, petulant kicking of the ball and opponent resulting in loss of possession, half arsed, , and a yard short. Consistently so without fail.
Jerome Shields
374
Posted 22/03/2022 at 08:43:04
Gomes in a Everton team under any pressure and forced deep is a disaster waiting the happen. Too late, petulant kicking of the ball and opponent resulting in loss of possession, half arsed, , and a yard short. Consistently so without fail.
John Burns
375
Posted 22/03/2022 at 08:53:33
George 371. I get that. Thank you.
Mark Ryan
376
Posted 22/03/2022 at 08:58:52
Chris Sutton writes to say that Frank is on dangerous ground saying what he said about the players.
Alan Stubbs said " fair play, he was right to have a go"
I'm with Stubbsy
Chris Sutton effectively said " they might down tools after being publicly criticised " ha ha ha. I can't see out lot downing tools, not in their nature ha ha
Stuart Sharp
377
Posted 22/03/2022 at 09:12:08
You have to actually have tools before you can down them.
Dave Lynch
378
Posted 22/03/2022 at 09:12:11
They haven't got any fucking tools worth downing Mark.
My perfect storm would be for Frank to keep us up, then resign and blow the fucking lid on the workings and ineptitude of the club, go public with it and out the bastards who are destroying the club.
Because lets face it, for a player of the stature he was he deserves more than the shit show that is Everton.
Kim Vivian
379
Posted 22/03/2022 at 09:12:23
Mark - they'd have to pick them up first - the tools. (Read that either way!)
Dave Lynch
380
Posted 22/03/2022 at 09:15:58
George@37... unfortunately "nostalgia" is not what it used to be.
Dave Abrahams
381
Posted 22/03/2022 at 09:19:29
George (371) Ah, those sing songs in the pub, especially at the end of those
"Mad Mondays" in town and finishing up in The Goblin or The Falkland in London Road and having a couple of hours all together in those pubs with the good singers doing solo's and the rest of joining in and no-one allowed near the juke box, it was still going on before the virus and lockdowns put a halt to that and I imagine it happened all over Liverpool, happy days George.
Peter Neilson
382
Posted 22/03/2022 at 09:20:51
How would we recognise they had downed tools? What difference would we see? Maybe Chris Sutton hasn't been watching us much.
Dave Abrahams
383
Posted 22/03/2022 at 09:23:22
Dave (380), Dave nostalgia will never go out of style it's getting people back together in the pubs that's the problem.
Sam Hoare
384
Posted 22/03/2022 at 09:24:53
Robert@370, yes, even though I was not enamoured with Lampard I hoped that his backroom staff might signal a more organised and cohesive system from us. So far it has not come to pass.
Will be curious to see how long Lampards's tenure will be. Will he stay if we go down? Will he want to?
The players we have are not helping him of course and central midfield especially continues to be a massive issue. Allan £20m, Sigurdsson £45m, Gomes £25m, Schneiderlin £25m, Gbamin £25m, Doucoure £20m, Klaassen £25, Delph £9m, Alli £10-30m(?). Astonishing that we have managed to spend £200m on central midfielders in the last 5 years or so and still look so very deficient there. Though similar accusations could be made in most positions.
Brian Harrison
385
Posted 22/03/2022 at 09:52:15
I don't know if others noticed the subtle change on Sunday, we didnt have our 2 CBs on the 6 yard box from kick offs, instead everything went long. I guess Frank correctly thought if we try and pass out from the back to Doucoure and Gomes we would be in trouble.
We have problems all through this squad, the forwards this season don't score enough goals Richarlison although runs himself into the ground I think has gone 9 games without a goal, and Gray and Gordon have only scored about 3 league goals between them, and even if you add Iwobi he has only scored once this season. Even worse when you look for goals from midfield Allan no goals, Doucoure 1 goal, Gomes no goals, DVdB no goals our top goal scorer is Townsend.
So we struggle to score and away we concede at least 2 in most matches, so the perfect storm a team that doesnt score many goals and concede for fun away from home. I think even if we stay up their will be a mass exodus at the end of the season, obviously those out of contract like Tosun and Delph will be gone and Sigurdsson as well, I do think we have missed his goals from midfield and it seems extraordinary that after 8 months he still hasnt been charged. Then its which current first team players will leave possibly DCL and Richarlison, and possibly because of his injury record Mina. I think this will be the last season for Seamus so there will be a lot of rebuilding to do come the summer irrespective of what division we are in.
Obviously DVdB will go back to Man Utd and the question will be what happens to Dele Alli, as we are committed to pay Spurs quite a bit more money after he has played 18 games which will kick in early next season. The problem with that is if we are in the Championship we cant afford to pay it and looking from the inside it doesnt look like Frank fancys him now he has seen him close up in training.
Mick Conalty
386
Posted 22/03/2022 at 10:00:58
John 344#
John that anger management coarse you went on has worked
a treat.
Clive Rogers
387
Posted 22/03/2022 at 10:33:57
Brian, 385, don't know about in training, but I suspect Lampard doesn't fancy Alli now he has seen him strolling around on the pitch!!
Andrew Ellams
388
Posted 22/03/2022 at 10:39:04
Mark @ 376,
Was that the Chris Sutton that downed tools from international duty when he only got called up to the B-squad?
Mike Doyle
389
Posted 22/03/2022 at 10:50:19
Brian # 385,
We've just lost out leading goalscorer (Andros) so DCL - if he can get fitter over the international break - and Ritchie Calvert-Lewin really needs to step up.
However, I read that our 2 top assist providers last season were Sigurdsson and, surprisingly, James. Losing Digne as part of what will become known as "fullback-gate" now seems to guarantee no decent supply from the left side.
Frankly I'm not surprised we are struggling to score and can't see that changing. Given what he has to work with, I think 4-5-1 is Frank's only option to try and pick up a few points.

Steve Brown
390
Posted 22/03/2022 at 10:54:33
Lampard is right that the players lack bollocks, but it shows his managerial inexperience that he chose to voice it in interviews. He risks impacting morale and motivation even further in a squad that is rock bottom in both.
He is also showing his inexperience in the line-ups and tactics he has chosen for a team in terrible form:
1) Spurs away - back 4 playing a high line and two in central midfield against a midfield 4 for Spurs
2) Wolves home - back 5 playing deep and again two in central midfield against a central 3 for Wolves.
3) Newcastle home- back 4 sitting deep and compact and midfield 2 against a midfield 3 for Newcastle
4) Palace away - back three pressing high up the pitch and midfield 2 against a midfield 3 for Palace.
He needs to simplify our tactics and formation drastically and keep it for the rest of the season. And ditch zonal marking to play a hybrid system like Ancelotti did last season.
Tony Everan
391
Posted 22/03/2022 at 11:07:14
Yerry Mina: (stats for end of 2021);
"Their win percentage with him in the team was 57%, but just 24% without him. Everton's points per game with Mina was 1.9, but dropped to 0.9."
Sam, Robert: Central midfield recruitment.
Arguably the dominant central defender issue is even bigger, stats can lie but that stat above is beyond any threshold of doubt.
In January, we needed a young mobile tenacious midfielder to compliment Allan, working like a demon to close down and win back possession. Allan is 32 next season so we need two of these midfielders desperately; Frank has to be right on it.
Doucouré is being continually misused because of our poor recruitment strategy. He's not a poor player at all, we are not getting the best out of him. He needs two fighters in there with him being the box-to-box player with freedom to support attacks.
The same issues seem to be ever-present, year after year, and are always not or confusingly addressed.
I am expecting that Frank along with Thelwell can decide on a strategy, formation and buy properly targeted players to feed that formation and system.
With the crowd and some talent that we have, we can scrape to 17th. Then we can get back to hoping that with we can rebuild in a more coherent and strategic way.
Back to the top, with regards the dominant centre-back, Branthwaite is very young but him and Keane could bring a little bit more stability than the Keane & Holgate combination. Branthwaite is the better player, a better brain, more class and more height for the set-piece clearances, also as Chelsea can be a threat from our corners or free-kicks.
Frank is terrified of putting a 19-year- old in there but the alternatives are arguably more risky.
Peter Carpenter
392
Posted 22/03/2022 at 11:08:00
We have 11 matches to play in 50 days. We will need everyone, probably even Fabian Delph.
Mark Ryan
393
Posted 22/03/2022 at 11:37:58
Andrew @ 388 ha ha, spot on, yes, that tool!!
Martyn Thickitt
394
Posted 22/03/2022 at 12:41:30
Watching Everton is like watching a terminally ill family member, it is heartbreaking and you feel utterly useless as there is nothing you can do to alleviate the pain and suffering. I'm afraid, very soon, the life support machine will be turned off.
Paul Tran
395
Posted 22/03/2022 at 13:22:09
Players have to hold tools before they down them.
Howe won one out of his 13 games at Newcastle. Then it 'clicked". Let's hope for the same.
John Raftery
396
Posted 22/03/2022 at 14:45:43
Paul (395),
I think it only clicked at Newcastle after they signed a few players. Without those signings, they would still be in the relegation places.
Phil Smith
397
Posted 22/03/2022 at 14:58:27
Can Chris Sutton just please fuck off and die. I really think he talks just to be annoying.
Mike Gaynes
398
Posted 22/03/2022 at 15:05:11
John #396, not sure that's necessarily true. Chris Wood has been a complete bust, Kieran Trippier had a couple of great games before going down injured, and Bruno Guimaraes hasn't had a $44 million impact. I would give more credit to Howe and the players who were already there for turning things around.
Larry O'Hara
399
Posted 22/03/2022 at 15:13:36
Phil (397) I agree re Sutton. At least that other whinger Savage has dipped his toes in the water (Macclesfield). I am always wary of ex players who talk but have never managed, or failed at it: Lawrenson, Keane, Sutton and (yes) Andy Gray.
Robert Tressell
400
Posted 22/03/2022 at 15:59:49
Sam @ 384. Yes £200M on a central midfield, only to leave us with a poor central midfield.
There's another painful aspect to it too. Of that £200m outlay, I expect we'll recoup only the c. £12M we got for Klaasen. Everyone else has left / will leave for free or a nominal amount. So nothing to reinvest in their replacements either.
Both Allan and Doucouré will be out of contract in June 2023. I expect the former will be released, maybe the latter too.
Nick Page
401
Posted 22/03/2022 at 16:17:17
I think Fat Frank should take more risks like this. No point sticking with the dross that fell apart on Sunday. As well as having something to prove, the youth isn't shackled by the same mental failings as the overpaid first team.
https://www.bbc.co.uk/sport/football/53999267
John Skelly
402
Posted 22/03/2022 at 17:18:57
Don't think we will go down
So there you go I've said it
Was at the last 2 end of games religation matches more hopeful now
John Raftery
403
Posted 22/03/2022 at 17:28:06
Mike (398) I've not checked all the stats but I remember Trippier scored two goals before his injury. One was the only goal in a victory and the second was against us at St James's in their 3-1 win.
Wood scored an equaliser at Southampton in a game the Geordies went on to win. His physical presence up front seems to have helped the support runners such as Saint-Maximin and Fraser become more effective.
From what I saw last week Guimaraes looked the best midfielder on the pitch at Goodison. But the player who has probably been their best signing is centre half Dan Burn. He has made their previously porous defence much harder to beat.
All that said, Howe deserves credit for identifying the players he needed to spark an improvement. I wish our January signings had made the same impact. As things stand only Van de Beek has made any sort of contribution, and that only in home games.
Sam Hoare
405
Posted 22/03/2022 at 18:41:25
Tony @391, yes centre-back is also a massive issue, though I wonder if Mina's win stats are skewed a bit by him not being available a great deal under Benitez and Lampard.
No doubt that Doucouré is being mis-used. Allan is also possibly better as a box-to-box player than a holding midfielder. It's extraordinary really that we bought in two central midfielders in January and neither of them were the athletic, ball-winning central midfielders that we have lacked since Gueye left.
And yes, Branthwaite may well be an improvement on Holgate. The full-backs are also an issue and once again I find myself questioning the recruiting wisdom of spending almost £30M on two young, raw full-backs unlikely to hit the ground running.
Derek Taylor
406
Posted 22/03/2022 at 19:14:43
A sinking ship. An owner 'up to his neck in it', a chairman who sold out to him and a roster of players who, by most standards, 'aren't fit to wear the shirt.' A true recipe for disaster. And we who care can only watch as Everton FC goes down the plughole.
That's not to say that all these poseurs don't care as well. But their concern is more about the loss of the money tree who is the real source of their funding which has only been so misused that it sees our club having to have its finances monitored by the Premier League.
Everton, of course, are by no means the first Premier League founders to 'go down the plughole' when apparently owned by the rich – just ask the fans of Aston Villa, Leeds Utd, Nottingham Forest, Sunderland, Blackburn Rovers, Middlesbrough, Coventry City and Sheffield Wednesday. Only Villa and Leeds are with us now – and they've both had to wait a while to re-join the elite.
Someone posted this week that the club 'will get all it deserves' and seeing daily the horrors of Ukraine, it's not difficult to accept – just as it is not difficult to blame but one greedy bastard for dropping us in it in the first place.
John Skelly
407
Posted 22/03/2022 at 19:32:06
Derek, you seem to forget Man Utd, Man City, Chelsea, Tottenham, Liverpool all gone down and have resurfaced. And, as of yet, we have not.
All above in my lifetime... have a bit of faith.
Derek Taylor
408
Posted 22/03/2022 at 21:15:34
John,
I don't recall many of those clubs you mention going down in the Premier League era.
As for having faith, I – like many others – lost it a long while ago – relegation or not. Our beloved Everton is a rotting fish!
Barry Hesketh
409
Posted 22/03/2022 at 21:32:04
Derek @408
Everton as yet haven't been relegated in the Premier League era either and not many supporters of those other clubs have seen or remember Everton playing outside of the top-flight.
Christy Ring
410
Posted 22/03/2022 at 21:35:10
Frank needs to step up after the break, his decisions haven't helped. Stop playing five at the back, it hasn't worked; three in midfield, and Richarlison is not a striker, get Calvert-Lewin fit in the 2 weeks; if not, start an old-fashioned forward – Rondon.
Hope Delph is back, that's how toothless we are in midfield. I'll probably get a backlash for saying this, Gbamin was the only fit defensive midfielder we had (apart from the suspended Allan) but he was sent on loan to Moscow.
He's played and won the last four games, scored, and was named Man of the Match at the weekend. It might be a weaker league, but would he have been any worse than Gomes and Doucouré at Palace? He might have even made a tackle.
Bobby Mallon
411
Posted 23/03/2022 at 07:11:10
Ok I think the palace analyst is done. I mean are you all really that surprised. We have been fucking shite away from home for ages. But it doesn't help changing the team and formation every fucking game. Allan was the only player from the Newcastle game not available for palace why change a winning team I just don't get it. Stop meddling Frank.
Phil Lewis
412
Posted 23/03/2022 at 09:27:12
Very sad to hear the passing of Terry Darracott.
Terry was an uncompromising terrier like full back, who always gave his all in a blue shirt. Whilst he did not have the natural talent of other Everton stars, he could never be faulted for lack of effort and will to win.
Oh for a team of Terry Darracotts right now! Perhaps then we would not be in this precarious position of facing imminent relegation.
RIP Terry. You were a fine servant of Everton Football Club.
---
Add Your Comments
In order to post a comment, you need to be logged in as a registered user of the site.
Or Sign up as a ToffeeWeb Member — it's free, takes just a few minutes and will allow you to post your comments on articles and Talking Points submissions across the site.
---
© ToffeeWeb