Aston Villa vs Everton
Friday, 17 September, 2021
Match Preview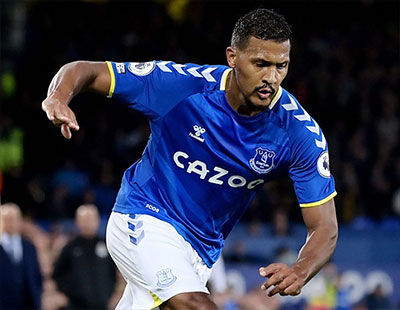 Could Salomon Rondon be in with a chance of making his full debut in the absence of the injured Dominic Calvert-Lewin?
Everton take their unbeaten start under Rafael Benitez to Villa Park for the late Saturday afternoon kick-off where they will face another potentially tricky away assignment following the 2-2 draw at Leeds last month.
The Blues have won three and drawn one under the Spaniard and come into the weekend level on points with the three other clubs leading the Premier League table having found an early groove and a pleasing ability to bounce back from what adversity they have faced.
Their opponents this weekend, Aston Villa, sit in 12th place with four points but it's a start that perhaps belies the quality of the squad they have assembled under Dean Smith even if it's one that no longer boasts Jack Grealish.
The fledgeling England star made a huge-money switch to Manchester City over the summer but the Villans signed Emiliano Buendia from Norwich City; perennial thorn in Everton's side, Danny Ings, from Southampton; and a player who was very high on Marcel Brands's shopping list in the form of Leon Bailey.
Article continues below video content
When added to a side that looked very impressive at times last season before they fell away somewhat in the second half of the campaign, on paper it makes Villa a formidable outfit to face, particularly at home in front of their passionate fans.
They had an iffy start away at Watford where an injury-time Ings penalty put a more flattering gloss on the 3-2 scoreline that might otherwise have been the case after they had fallen behind by three goals. A routine home win over Newcastle and 6-0 demolition of Barrow in the Carabao Cup followed before they were held at Villa Park by Brentford.
Last weekend they were soundly beaten by Chelsea, all of which suggests that while Villa have invested wisely, they have yet to put all the pieces together to consistently win games. And that could leave the door open for Everton who are growing in confidence and have scored at least two goals in each of their fixtures so far.
It's not clear whether either of the two Emilianos — Beundia and Martinez — will be fully ready to play in this one as both for Smith as they will be flying back to the UK from training in a "green zone" country just hours before kick-off. Both players travelled to Argentina to play in the aborted World Cup qualifier against Brazil and were required to remain outside the UK for 10 days.
As a goalkeeper, not an outfield player, Martinez may be the more likely of the two to start but Villa will definitely be without injured pair Mahmoud Ibrahim Hassan and Keinan Davis who both have knee injuries.
For Everton, Benitez reiterated in his pre-match press conference that Dominic Calvert-Lewin is not expected to return for two to three weeks and, depending on what formation the Spaniard employs, it could mean a full debut for Salomon Rondon.
The Venezuelan made a cameo off the bench at the end of last week's win over Burnley and if his manager opts for a more conventional 4-4-2 system over the 3-4-3 he went for against the Tykes, it will likely call for Rondon to deputise for Calvert-Lewin alongside Richarlison.
In that instance, the rest of the side would be expected to remain the same; indeed, it would be a surprise if Benitez deviated much at all from last weekend's starting XI even if he were to persist with three centre-halves.
Regardless, it's unlikely that there will be a place for James Rodriguez who faces a battle to get into the team that he might not even get a chance to commence until Tuesday's trip to Queens Park Rangers in the cup.
Benitez explained in his press conference that James was training "normally" with the squad but gave no hint as to whether he was any close to getting game time:
"He's training, and these kind of weeks when you're playing, and you have a day off in between is not easy to see how much in the first training session. We will see tomorrow, but he's training normally with the team."
With such a strong start behind them, Everton will travel, down the M6 knowing they have the template, belief, and fire-power to not only extend their unbeaten start to the season but also come away with another victory.
Villa's relatively expansive approach means that there should be ample space for the Toffees to exploit in transition and on the counter while they have the talent at the back to keep things tight in defence if everyone is on their game, particularly at set-pieces.
Kick-off: 5:30pm, Saturday 18 September, 2021
Referee: Craig Pawson
VAR: Paul Tierney
Last Time: Aston Villa 0 - 0 Everton
Predicted Line-up: Pickford, Coleman, Mina, Keane, Digne, Allan, Doucouré, Townsend, Gray, Richarlison, Rondon
---
Reader Comments (99)
Note: the following content is not moderated or vetted by the site owners at the time of submission. Comments are the responsibility of the poster. Disclaimer
Annika Herbert
1
Posted 17/09/2021 at 05:38:28
Good line-up that Lyndon. But I would replace Keane with Godfrey. Villa have very mobile, pacy forwards and they could easily pull Keane out of position and get behind him using there pace.
I think Godfrey would be preferable for this game at least. Assuming he is fully fit
Derek Knox
2
Posted 17/09/2021 at 05:59:14
I agree with Annika regarding Godfrey, but Keane's goal and general improvement against his old side Burnley, may just sway it in his favour. Good to know that you have the option, assuming Godfrey is on the bench of course, to come on and change things if the Mina/Keane partnership is struggling.
Not an easy game, none of them are in the Prem, but then again not an impossible one to win either, provided we carry on as we have been doing. Danger men for them Watkins and Ings up front and McGinn and Leon Bailey if we can limit their involvement we may just snatch all three points, I'm going 2-1 to us but a hard fought contest.
Brian Keating
3
Posted 17/09/2021 at 06:54:04
I would like to see the 4 3 3 that actually won the game last week start this game.
The 3 man midfield of Gomes, Allan and Doucoure was extremely effective and should be given another go.
Lyndon Lloyd
4
Posted 17/09/2021 at 06:57:05
I would go for Godfrey over Keane as well, Annika. As always, I try to guess what the manager will do rather than what I'd prefer. My ability to cosmically/telepathically affect his decision-making isn't completely honed yet 😉
Drew O'Neall
5
Posted 17/09/2021 at 07:25:30
Haha nice one Lyndon! Good read too.
Help me though with the difference between 'transition and counter' from your last paragraph.. I think of 'transition' as winning the ball back when the other team are in attack and getting it up the field through the lines fast, either carried or passed, before they have reorganised.. all of which is very similar to a 'counter'.
Lee Courtliff
6
Posted 17/09/2021 at 07:28:14
The Tykes??? That's Barnsley, I think? Burnley are the Clarets, I know because I'm surrounded by their deluded fans. I even had to explain the offside rule to them on Monday when Tarkowski had his goal disallowed.
Anyway, I'm looking forward to the game. I've really enjoyed watching us play this season, barring the first half against Burnley.
I'd go with Godfrey, for the reasons others have already stated, and I'd stick with the front 3 we had on Monday. Away from home against an attacking team like Villa, they should have plenty of opportunities to counter. Or, 'transition' as the modern phrase goes.
Minimum of 4 points from Villa and Norwich sets us up perfectly for our first big test of the season at Old Trafford in a couple of weeks.
Fran Mitchell
7
Posted 17/09/2021 at 07:38:23
The score-line at Chelsea was an unfair reflection of the game. Villa, especially in the first half, were the better team and they played very well.
Chelsea are just an exceptional team who will take advantage of any mistake.
While it is tempting to say 'go with the team that won against Burnley, i.e. the 4-3-3' this will be very different circumstances. Against Burnley our 3 man midfield had control over possession. At Villa this won't be the case. A 4-3-3 when not dominant in possession can quickly become a 4-5-1 with the central striker isolated.
So do I think 4-4-2 is the best solution to this game.
Ajay Gopal
8
Posted 17/09/2021 at 08:11:09
Rondon should be brought in towards the last quarter of the game, especially after their CBs - Konsa and Mings are tired having been given a run around by Richarlison, Gray and Townsend. I agree with Brian (3) - a 4-3-3, and bringing in Iwobi/Rondon and Davies to protect our lead or change things around if necessary.
Pickford
Coleman Mina Keane Digne
Doucoure Gomes Allan
Townsend Richarlison Gray
SUBS: Begovic, Kenny, Holgate, Godfrey, Davies, Gbamin, Iwobi, Rondon
I expect Villa to line up as:
Martinez(/ or backup GK)
Cash Konsa Mings Targett
Bailey McGinn Luiz Traore
Ings Watkins
A very strong starting XI, but I don't think they have enough off the bench to change things around. Also Mings had a nightmare last game, so his confidence will be low. It will be a fascinating battle of the Brazilians in mid-field.
I think it is high time that Richarlison came into the party - blast a couple of goals, buddy! Would like to see that smile again. :-)
Tony Abrahams
9
Posted 17/09/2021 at 08:31:06
We will need more pace at the back tomorrow, unless we are going to try and defend very deep, but either way we have got to be compact whatever system we play.
Danny O'Neill
10
Posted 17/09/2021 at 08:47:18
Always a tricky one for me and the O'Neill household this one given the wife and in-laws' West Midlands roots and Villa allegiances.
I was hoping to travel, but the wife (probably deliberately) has booked theatre tickets for an evening show of Back to the Future as a surprise birthday treat. I was hoping for Villa tickets, but I'm grateful nonetheless.
I'm going to suggest we watch it in a Camden pub before we head to the west end. Not sure if that's a good idea unless it's a score draw, but I won't rest otherwise.
Interesting suggested line up Lyndon. Rondon; I can see that to give Mings something to think about, but then conversely, I'd be tempted to do what we eventually done against Burnley and keep the ball on the deck, using pace and width. At the back, I'd prefer Godfrey over Keane as we will need more pace than what Keane offers. He had a really good game against Burnley, but that's his type of game.
Ings. He's inevitably going to score against us, so I'm writing that one off now. Just counter it Everton; we need at least 2.
Let's hope the atmosphere in the theatre is one of me being sat there incredibly smug. QPR on Tuesday it is and then onto Norwich next week!
Bob Parrington
11
Posted 17/09/2021 at 08:59:09
Having just watched the Chelsea vs Villa game I think this week's game will be the trickiest yet. Judging by the Villa pressure on Chelsea in the first half, which required heaps of energy by the Villa payers, we should be prepared for the same. So I think we shouldn't start with Gomes as has been suggested earlier in this thread. Also Villa have some speed and Watkins looks on his game just now. Don't give him an inch!
I would include Godfrey and not use Rondon to start. Bring him on later for, say, 20 to 30 minutes subject to game situation. To me, he looked "not ready" when he came on against Burnley.
Colin Glassar
12
Posted 17/09/2021 at 10:22:37
I hope if we lose we don't fall apart like we did last season. Sooner or later we will lose and then we'll see what this team is made out of.
Rob Halligan
13
Posted 17/09/2021 at 10:27:57
Danny, not a tricky one at all. A bit like derby days on Merseyside, sod the family, the in laws, the cousins and whoever else you are related too who support the opposition. Everton all the way. Give them hell!
Robert Tressell
14
Posted 17/09/2021 at 10:43:46
Very good opportunity to test ourselves against an evenly matched outfit. Looking forward to this.
Expecting a 433 with Gomes in midfield and Richarlison as lone striker. Doubt Rondon is match fit yet but will probably enter the fray at some point.
Villa seem to be stuttering a bit and figuring out still what their best formation and personnel is after losing Grealish and buying Buendia, Bailey and Ings.
Decent chance of a good result.
Pat Kelly
15
Posted 17/09/2021 at 10:45:13
This game will require commitment and grit to grind out a result. Hardly the place for James Rodriguez, even if he knows who we're playing.

Danny O'Neill
16
Posted 17/09/2021 at 11:45:47
Very different Rob. Despite their claims, football isn't life to them. Apologies if that was a bit strong, but they can take it and leave more than I can. Maybe that's just me and I have the problem!!
I'm still hopeful of a relative coming in with a ticket for me but that would be a massive decision to make!!! If I do pull it off and you're in the Yew Tree, I'll find you for a drink.
Every game requires that Pat. But yes, probably the biggest test so far, so let's see what we've got and what we're made of.
Clive Rogers
17
Posted 17/09/2021 at 12:12:34
We need to start with Rondon leading the line because Richie is in poor form at present, looks jaded with all the games he has played and showed on Monday that he is just not a line leader.
Lester Yip
18
Posted 17/09/2021 at 12:28:33
It seems like Benitez has not yet settled on a CB pair yet. But Keane seems to be picked most time. Keane played 360mins, followed by Mina 187mins, then Holgate 180 mins and Godfrey 61 mins. He was in quarantine for a bit.
I'd think it'll start with a 4-4-2.
Pickford, Digne, Keane, Holgate, Coleman, Gray, Doucoure, Allan, Townsend, Iwobi/Rondon, Richy
If Rich lead the line, Iwobi will play as shadow. If Rondon lead the line, then Richy will play there.

Minik Hansen
19
Posted 17/09/2021 at 12:42:14
#6 Lee "first big test of the season at Old Trafford in a couple of weeks."
I believe it'll be not a test, but a real game. I know what you mean, but in my view it is important to acknowledge the team must approach this game as a graduated unit, going for their goals of this season.
Let's see what happens against Villa first - and in the very next game some fringe players might just show up against QPR to claim more game time. COYB.
David Pearl
20
Posted 17/09/2021 at 12:48:25
Hard to call this game but it could indicate what kind of season we are capable of. Villa have had players unavailable all season so far. In fact last week they played very well against Chelsea and deserved much better. This week they have returning players so depending who is available for them we have to set up being able to transition.
Tactically we can have success on the break if we can work to expose their full backs. Previously against Brighton Keane and Holgate played very well together so even though a lot of us like Godfrey/Mina l'm not so sure our manager will risk that. Keane is building his confidence and is looking stronger.
Surely if James isn't fit then Rondon can't be either. I would be very surprised if he starts.
A side-line to this is that if Mina starts l would like to see him score and dance in the face of Martinez.
So l would go with a 451 to 433 and counter attack. Last game againt Burnley, while a lot of us were calling for Rondon and a focal point to come on and change the game, our manager brought on Gomes to take control of midfield and we added 2 quick goals. Pretty impressive.
I have no score prediction... it could... go... either... way
Darren Hind
21
Posted 17/09/2021 at 12:59:25
I would go with Lester's line up. I keep hoping Mina has played his last game for us. He seems to give a goal up every time he plays.
I thought he should have been unceromoniously droppped when he cost us two points by focusing on wrestling with an attacker while the ball whistled inches past him for the Leeds equaliser...but that goal last week takes the biscuit. A little hand on the back and he goes flying through the air in an attempt to "win" a free kick... On the edge of his own 6 yard box
Mal van Schaick
22
Posted 17/09/2021 at 13:00:43
Rondon would be a good foil for Richarlison, who struggled up front on his own against Burnley. Difficult games but with Gray and Townsend in form, I'm hoping for a win.
Robert Tressell
23
Posted 17/09/2021 at 13:20:12
Villa played 532 in their last match with a central trio of McGinn, Luiz and Ramsey. Chelsea thumped them 3 - 0.
Not sure why Buendia didn't feature at all. But Bailey, Traore and El Ghazi were on the bench.
Expect they'll be more adventurous against us at home. But hard to know whether it'll be 433 or 532 that we face.
Likely to be a midfield trio either way and if we don't match their numbers (eg by going 442) I think we'll lose.
That's why I think 433 with just Richarlison up top and Gray supporting. Probably deep defensive line of Mina and Keane.
Jerome Shields
24
Posted 17/09/2021 at 13:20:37
I think that the initial team sent out will be similar than last week Benitez may try to bolister midfield to try to prevent defending too deep and prevent Richarlison who will lead the attack from becoming isolated. Romdom will be a Sub gradually giving him more game time.
Peter Warren
25
Posted 17/09/2021 at 13:26:49
Mina very frustrating. Good defender as shown when he stopped Bamford twice near the death at Elland Road.
Unfortunately, he often looks to get involved in stupid antics instead of concentrating on what he's actually good at, defending.
I'd still play him with Godfrey (if fit which he wasn't on Monday) at back but otherwise same team which started Monday but Gomes in for Keane.
Tony Everan
26
Posted 17/09/2021 at 13:29:03
Ajay @8. I would go with that team and subs list too.
The front three are all capable of doing their defensive duties and can help to negate Villa in the midfield. Whilst at the same time the front three can break with real speed and will have Villa worried about this ever present counter attack threat. I think it's going to be a very tight game a draw or a narrow win for us.
Aston Villa 0 Everton 1
Tom Bowers
27
Posted 17/09/2021 at 13:40:29
Unpredictable game with unpredictabe Everton favourites on paper at least.
Villa can play some good stuff as can Everton and would have liked DCL in against Mings but not to be.
We couldn't ask for more from Everton from that second half last week but surely they must improve on what was served up previously.
With probably more tougher games coming up they have to become more proactive and not let the opposition get into a groove.
On the plus side Rafa appears to have gotten a mindset into the players to respond to adversity so going a goal down may not be as bad as it seems unless it happens with 5 minutes to go.
I am sure that when they do lose a game (heaven forbid) all the good work Rafa has done will be criticised severely by his detractors but that's only human nature.
The input of Gray and Townsend has been a big plus to the attacking qualities and we all hope that continues at Villa.
David Pearl
28
Posted 17/09/2021 at 13:46:18
Robert, 23
Same page as me. Burnley did well against our 3 at the back and caused us problems so we can the same with the right set up. Villa have really recruited well but we have spent a lot prior to this season and our players seem quite close which could bode well l hope, for the season.
Colin Malone
29
Posted 17/09/2021 at 14:30:18
I remember in the 80's side. Kevin Sheedy got the ball, he never even looked up because he knew Adrian Heath had already started his run down the right. Inchy would create another attacking threat for the Blue Boys.
Turn the clock forward to 18th September 2021, Rodriguez collects the ball on the right hand side, doesn't have to look up, because he knows Demari Gray has already started his run and started another attacking threat for the Blue Boys.
Just Saying.
Rob Jones
30
Posted 17/09/2021 at 14:59:06
Colin (29): I like the thinking, and Rodriguez *is* our most creative player. But his fitness is at question, as is his attitude, and his enthusiasm to graft for the team.
What has he done to deserve to play?
We used to complain that a certain Icelandic player would get into the team because of the fee we paid for him, but it seems to me that other than his wages, which are considerable, there isn't a strong argument to play James when (as far as I can see) he won't graft, which is a basic requirement to play for Benitez, and he probably won't fit into the system being deployed this season.
Lee Courtliff
31
Posted 17/09/2021 at 15:39:04
Minik #19 I hope you're right, mate. I'm more concerned with our mindset and performance at Old Trafford than the actual result.
If we play as though we believe we can win and show no fear, I'd happily take a 3-1 defeat over a dour 0-0 where we look terrified and happy to 'hang on' from minute 1.
We need to start showing some courage and belief away to the 'big clubs'. Last season didn't really count as the fans were absent.
Chris Locke
32
Posted 17/09/2021 at 15:40:14
Villa are a team that like to press from the front but are weak defensively. This isn't much different to the 4 teams we've played already except Villa probably have better players.
We struggle against the press when our defenders are isolated.
RB has countered this IMO by giving them the option of being more direct when needs be.
These teams often can't maintain their press for more than about 60-70 mins which is generally when we've come alive and scored our goals.
RB has sussed this out already and this is why IMO Allan and Duke start to press higher up the pitch more frequently in the second half.
These tactics have worked so far and hopefully we can keep it tight enough against Villa to have a chance to win the game.
Alternatively the Everton that we saw for 10 minutes against Burnley could turn up from the start and we could blow Villa away before half time.
Brian Wilkinson
33
Posted 17/09/2021 at 15:47:17
Comparing James to Sheedy, is like comparing Neville Southall to Drew Brands.
Jay Harris
34
Posted 17/09/2021 at 16:00:49
I think Michael Keane is always going to have a mistake in him because he cant concentrate for 90 minutes.
Having said that Ben Godfrey has not looked himself yet and may be suffering a Covid hangover so its hard to know but if Rafa sees them in training and works on a plan for the Villa game we will have to see who gets the nod. Personally I do not like Keane and Holgate together.
I think Iwobi has improved enormously and may be able to take the pressure off Richy so I would play him before Rondon who hasnt looked up to par yet
Rodrigues should be on the bench and may even feature against QPR.
This will be a really tough game and I was thinking 0-0 but we cant keep a clean sheet at the best of times but I will be happy to keep our unbeaten record so lets see.
Kieran Kinsella
35
Posted 17/09/2021 at 16:04:45
Danny
My sister is an occasional Villa fan, i.e. on the occasions they beat us. I hate this game as we tend to do poorly at their place although we did alright in the Osman era.
Brian Williams
36
Posted 17/09/2021 at 16:10:11
https://www.ToffeeWeb.com/season/21-22/comment/general/41241.html

Brian Harrison
37
Posted 17/09/2021 at 16:16:06
Without doubt Keane and Mina are our best CB pairing, because neither look comfortable with Holgate or Godfrey alongside them. I think Benitez will stick with this pairing for the Villa game, I just hope he doesnt try a 3 at the back as its never worked for us. I wonder if James will be in the squad or whether he will wait till the QPR game to give him some playing time. While a win would be great I think as long as we don't lose and with Norwich up next in the league that would be a very good start to the season.
Yes we know we havent played any of last seasons top 6 yet, but for many reasons it is important we try and stay undefeated.
Andrew Keatley
38
Posted 17/09/2021 at 17:01:05
Robert (23) - Buendia and Martinez both missed the Chelsea game through enforced Covid isolation as a result of their trip to South America for the recent (suspended) Brazil WC qualifier.
Very interesting game this one. Villa have a very settled back 4 and GK, but with Grealish gone they are still a fair distance from working out their best midfield and striker combinations. We probably have a team that is a bit more settled - but also probably a bit more predictable. With both players now fit, I wonder if this might be the game that Smith opts for Ings and Watkins as a pair up front.
Frank Crewe
39
Posted 17/09/2021 at 17:22:22
Go 4 3 3
Mina and Keane are our best CB pairing. Doucoure, Gomes, Allan midfield.
Townsend, Richy, Gray up front. Plenty of pace, dribbling and mobility and after Townsend's worldy they will try to stop him shooting by pushing up.
Can't start Rondon yet as he isn't match fit. Bring him off the bench if we need a goal. Just like the Burnley game if we can control the midfield we can control the game.

Danny O'Neill
40
Posted 17/09/2021 at 17:28:07
Mina going down too easy for a big lad. Keane being dozy and watching the ball go over his head before reacting and not having the pace to recover. Godfrey still a kid learning his trade. Holgate likewise but a bit more hit and miss and not as good.
Those who told me centre back wasn't a priority when I started shouting about it half way through last season, I can appreciate the view, but for me it was an area we needed to look at and still is.
Mention of Sheedy on a Villa thread made me think of 1987. Travelling down what felt like a blue wave on the M6 as the momentum was carrying us towards our 2nd title in 3 seasons. What seemed like 10,000 Evertonians on many sides of Villa Park, not just the away end witnessed an Everton team clad in their yellow away strip win 1 - 0 against a Villa team on their way to relegation. Happy days and I'll take that tomorrow. I'll ask the dogs in the morning.
Brent Stephens
41
Posted 17/09/2021 at 17:28:46
Off to Villa tomorrow as well as U23s tonight. Obviously in my wife's good books! Feel reasonably confident about at least a point tomorrow. Love Godfrey but something tells me Mina and Keane tomorrow. I can't see Holgate getting a sniff.
Kris Boner
42
Posted 17/09/2021 at 17:35:44
In case this hasn't already been addressed, I'm fairly certain 'Transition' is just the act of moving from defence to attack whilst 'Countering' is the act of transitioning whilst the opponent was on the attack and before they return to a defensive posture.
Des Farren
44
Posted 17/09/2021 at 17:43:52
So, golf Sunday for you this week Brent?
Brent Stephens
45
Posted 17/09/2021 at 17:50:51
Des, I can't swing a golf club after scrubbing the door step and washing my nets.
Lee Courtliff
46
Posted 17/09/2021 at 17:51:20
Kris #42 Maybe you're right but the commentators/pundits seem to use them interchangeably.
Nicolas Piñon
47
Posted 17/09/2021 at 18:09:36
I think Iwobinho might get a start tomorrow behind Richarlison.
Not for over deserving it, although he really has been acceptably good, but because of his better physicality and versatility than Gomes or Rondon. Thought of Gbamin as well, but as he's had no minutes I sincerely doubt it.
Hope Godfrey starts as well, instead of who I do not know, but we need more speed and concentration at this one at the back, and he has those atributes.
Oh, and I don't want to forget, on people saying that this team will just be able to be judged only when we play the "big 4" I say I disagree with that. The big 4 have more players and spend much more money than us the "human" teams, so it sounds pretty unnatural judging ourselves regards what we do against those. For me at least it is.
Back to tomorrow's, I think taking James Rodriguez to the bench could be a very intelligent move as well, and even more if he's due to get game time at some time soon. Would love that.
COYB!!
Dave Williams
48
Posted 17/09/2021 at 18:53:10
Tough game but winnable if we play like we did on Monday in the last half hour or so.
DCL missing is a huge blow as he is way better than Richi in the middle but if Andros and Gray play then the service to Richi should be decent.
I too go with Ajays team #8. Come on boys- we can win this!
Mike Gaynes
49
Posted 17/09/2021 at 19:22:17
I'd like to see Gbamin start, but I think it'll be Tuesday at QPR.
Likewise Godfrey. Mina and Keane are clearly our best CB pairing at the moment, but I expect Godfrey to step up into a three-man rotation with those two by midseason. I will be deeply disappointed if he doesn't start Tuesday.
For me Iwobi as the 4th midfielder tomorrow, with Gray and Richarlison up top. Both have the pace to leave Mings spinning. And I don't give Rondon a start until I actually see him play. Not based on a 9-minute cameo.
And of course I would love to see James make the bench!
Andy Crooks
50
Posted 17/09/2021 at 19:27:53
Darren @21, I disagree about Mina. In my view, if ever a player needed a run in the side it is him. I think he seems to be a good influence and a leader. I expect Benitez to get him focused on keeping it simple and cutting out the drama. There is a fine defender there. Give him time.
Jack Edwards
51
Posted 17/09/2021 at 19:38:12
Anyone got 2 spare tickets for qpr?
Tony Abrahams
52
Posted 17/09/2021 at 19:38:51
Agree Andy, but he has got to cut the theatrical side of his game out, and also become more consistent with regards to staying fit, because he does look prepared to play on the front foot more than Michael Keane, and this has got to be the main attribute for whoever partners Ben Godfrey in the future, although I also thought Keane and Holgate did well, when playing as a pair in the second half against Southampton and at Brighton.
If Everton want to push on then central defence is crucial, and just reading this thread shows how many different opinions us fans currently have in choosing who they prefer.
Christy Ring
53
Posted 17/09/2021 at 19:46:36
It's going to be a tough game tomorrow, Villa had so
many goal chances against Chelsea, Mendy was probably MotM. Calvert-Lewin is a big loss, especially against Mings, who is totally overrated in my opinion, how he made the England squad a mystery. Richarlison works so hard and will probably get another battering tomorrow, but we'll miss Dominic's physical presence, but hopefully Rondon might come on and do the business. We really look alot fitter this season and plenty of width, quietly confident.

Rob Halligan
54
Posted 17/09/2021 at 19:59:27
I agree with Christy regarding Mings. He's a bit like his name in that he totally mings, in fact he's bloody useless. How he can make an England squad is totally baffling. Richarlison, or Rondon, will run rings round Mings tomorrow. 4-0 to the mighty blues.
Mike Gaynes
55
Posted 17/09/2021 at 20:15:34
Brilliant dummy by Rodrigo on that Leeds goal.
Kevin Molloy
56
Posted 17/09/2021 at 20:26:47
the game last season, their striker scared out centre backs a bit, which was not what I was expecting. They will definitely fancy their chances tomorrow on the back of what happened then. But we are a completely different proposition now. it should be a fascinating game, can't say I'm overconfident, I was alarmed at how good they looked last week.
Raymond Fox
57
Posted 17/09/2021 at 20:33:51
Its always tough away from home, so I hope rather than expect a win.
It has the makings of a draw I feel, which I would settle for actually.
Colin Malone
58
Posted 17/09/2021 at 21:57:26
Why are some criticising Rodriguez attitude? All that I have seen is a very talented player, who got a couple of man of the match awards last season. Before you take ex footballers opinions in the media. Let the fans be the judge and jury. We will only see that by playing him.
Paul Birmingham
59
Posted 17/09/2021 at 22:05:33
I've said on another TW thread earlier this week, I believe Everton can do Villa on the counter attack.
I'm expecting a fast and furious start from Villa but hopefully the Everton game management which has improved significantly so far this season will be able to ride the storm.
Just been watching some of the good away days from recent and bygone times and generally Everton turn Villa over or they do us, with not many draws down the years.
2-1 odds so worth a bet.
For me I'd start with Lyndons line up at 4-4-2, and to flex this if Everton's midfield is holding up.
Big games for all the players and Ive big expectations on Allan and Duke, but it's important the back 4 don't play any daft passes out or across the box and invite trouble.
3-1, Everton, to win.
Dale Self
60
Posted 17/09/2021 at 22:20:56
Judged, guilty of indifference. sentence: reasonable bench time to get right and gain the faith of the team that has us playing very well right now. No need to get twitchy, it's going to work out.
Stuart Sharp
61
Posted 17/09/2021 at 22:24:28
No sign of Gray in the latest training video. I sincerely hope that doesn't mean much.
Brian Cleveland
62
Posted 18/09/2021 at 04:58:11
Colin (60)
I want to love him (I live in Colombia), but if you're lacking fitness compared to your teammates, do you go swanning off on holiday during an international break or do you knuckle down to some more training to get yourself fit and show your boss that you're serious?
He disappointed me with his choice and showed he really doesn't want to put in the work. He doesn't need to, life is too easy.
I think I've lost patience with him, if only he would prove me wrong... His talent is undoubted, his application leaves a lot to be desired. :-(
Danny Broderick
63
Posted 18/09/2021 at 06:39:31
It's interesting that some people felt Michael Keane was better against Burnley. I think his performances have been very similar in all games so far. Aside from his obvious mistakes against Southampton and Leeds, I thought he kept their attackers well in check in both games. Same again against Burnley, I thought him and Mina had Wood and Barnes well under control.
For me, it is Keane plus one at centre half. I'd go for Mina currently. He's doing well, but the jury will always be out against him because he's unorthodox - he gets himself in tangles that other defenders don't!
Godfrey will be number 1 long term, but I suspect Rafa will give him some time at full back this season to give Coleman and Digne a breather sometimes. He's still learning the game, I don't think he's ready to be our number one centre half just yet, as good as he is.
I think we are well stocked at centre back, with Holgate and Branthwaite also in reserve.
It's a good test for us today. I would go with the team that ended the game against Burnley. I'm hopeful of at least a point.
Joe Digney
64
Posted 18/09/2021 at 07:16:14
I noticed the absence of Gray too, Stuart. It will be a huge blow if he's not playing as his pace will be much needed to really stretch Villa.
Dave Abrahams
65
Posted 18/09/2021 at 07:57:57
Danny (66), I thought Keane, and Mina, were bullied throughout the first half by the two Burnley strikers, and have a good look at the Burnley goal, Keane is at the back of the Everton defence marking nobody when the first centre comes in and is practically in the same position when the second centre comes in, again marking nobody.
I was more than pleased when he scored the quick equaliser, a good goal, that got us back in the game but in the long run he is not the answer for a long term as Everton's centre back, I doubt very much Mina is either.
Danny O'Neill
66
Posted 18/09/2021 at 08:10:45
I'd agree with that Dave Abrahams, but I guess you're alway in for a physical challenge against a team like Burnley if you're a centre back. They mainly held out, but yes, the more you look back on that goal, they could have done better despite the quality of the cross and movement of the striker.
There seems to be a pattern setting. Slow start & not really clicking for 45 - 60 minutes, then flick the switch! Can't rely on that getting us out of jail all season and I'm sure it won't be the case, but I'd expect more of the same today.
The dogs gave me a score draw. One edged for a 2-1 Everton win, but it wasn't convincing. Although I think the squirrels were distracting the thought process.
Danny Broderick
67
Posted 18/09/2021 at 08:19:16
Dave (68),
To be honest, I only saw the second half of the Burnley game so I can't disagree with you. Let's see what today brings anyway!
Robert Tressell
68
Posted 18/09/2021 at 09:25:40
Dave @ 65. Unfortunately, the whole team is short of long term answers other than Pickford, Godfrey, Digne, Richarlison and DCL. Maybe Gray. We need new players all over the pitch - especially since Richarlison will probably leave in summer.
CB is a priority area to improve - but on a fairly long list of priorities. For the time being we have decent CBs and quite a few of them.
Rob Hooton
69
Posted 18/09/2021 at 09:28:48
Think this will be the toughest test so far this season, hope those attending enjoy it and am sure you will make some noise!
I would take a draw now, going for a scrappy 1-0 win.
I see the QPR allocation is sold out for Tuesday night, was really hoping I could get to that one as it's fairly local, our support is too good lol.
Jim Lloyd
70
Posted 18/09/2021 at 09:40:15
Dave (65) I was coming onto ToffeeWeb after finishing my brekkie, to make the same point that you have raised about our centre halves. The other night the Burnley forwards were definitely having the better of the encounter in the first half. I sit in the Upper Bullens in line with the edge of our penalty area and had a pretty good view of their goal. Godfrey and Digne raced out to block their winger and he got a great cross over, into the box.
There were three Burnley players around the six yard box, all behind Mina.
As the ball come in Mina missed it (whether he was pushed or not, I can't say) and any one of the three Burnley players could have nodded the ball home. Keane was in between Godfrey and Digne who were almost on the touchline, and Mina in the area. I don't think there was any Burnley player within 10 yards of him.
I like the lad's effort that he put's in asnd it was a good goal he scored, but his job is a centre half and number one job is to mark a player tightly when a corner or cross is coming in. As Dave has pointed out, they could have scored on the first cross and Keane was marking no one, and they scored from the resultant cross and they did score.
This is not uncommon for Keane to be in the wrong place. We definitely need an improvement in the middle of defence (when finances allow of course!)
Jim Lloyd
71
Posted 18/09/2021 at 09:56:27
About today's match, I think if Godfrey is up to playing a full match, I'd like to see him be picked as a centre half instead of Keane; but Rafa might want to give him a bit of time to get himself match fit.
I really hope we start off like we finished against Burnley, exciting fast and clever football. Some of the moves between the Duke, Gomes, Gray and Townsend was, dare I mention it, exciting and had the normally quiet Upper Bullensers, roaring their heads off.
What a couple of brilliant acquisitions Rafa got for us! Andross and Demirai both have loads to give this team with the work they put in; and on top of that they both have speed and skill. And what a shot Andros has! Not too many Goalie's will fancy facing one of his belters.
If we can tighten up our defence that will allow Allan and Doucouré top carry on where they left off and I hope Andre Gomes can bring his vision into the midfield.
No too ways about it, all the Premier league teams are hard to beat; but the signs are that Everton are flickering back to life after last dozen games or so of last season.
Brian Harrison
72
Posted 18/09/2021 at 09:59:45
While I agree that Keane does make the odd mistake, all of our previous managers and our current manager seem to prefer him to the other options, so until we buy a better option it looks like he is in pole position. The other candidates are Mina, Godfrey and Holgate, I have reservations about them all. I think Holgate despite the chances he has had by different managers he isn't good enough. Mina for me gets to involved in having a running battle with his opposite number rather than concentrating on his job. Godfrey he looks a decent prospect but no more than that at present, yes he is the quickest of all our CBs but he looked lost last week and no wonder Benitez hooked him. I am also concerned how good he is in the air similar to Holgate if your going to be a top CB you have to dominate in the air and thats something that he and Holgate don't do. Maybe we need to look at him replacing Seamus he has pace and a good engine and will be less exposed in a full back position.
Jamie Evans
73
Posted 18/09/2021 at 10:17:07
From what I have seen of Godfrey, his best position is left-back – unbeatable there.
Barry Robson
74
Posted 18/09/2021 at 10:19:32
I said the same thing, Jamie. I haven't really been that impressed with Ben at centre-half. However, left-back has seen him perform at his best.

Danny O'Neill
75
Posted 18/09/2021 at 10:29:15
I'd say there are some parallels with Lescott when we used him as a temporary left back.
Godfrey is still very young for a centre back and developing. That will be his best position when he is Michael Keane's age in 6 years time, but for now it's good to have the versatility while he grows as a defender and footballer.
No the same, but like John Stones, I often thought we could play him as a midfielder and even now, sometimes when I see him play for Man City, you could be mistaken for thinking that. Then again, do City actually play in positions? They just all seem to do their thing.
Steve Griffiths
76
Posted 18/09/2021 at 10:49:57
I can't believe the people stressing over the Man Utd game — which is two weeks away!
Let's not get carried away & take our eye off the ball? We have 3 important games to play before then, with the most important being today's. A week is a long time in football, injuries to key players, loss of form etc. So let's take one game at a time, starting with today.
For the record, I would make one change: Gomes for Godfrey. André has looked really good in the few cameos he has had so far this season and will give us a measure of control, with his ball retention. Ordinarily I would include Ben, but I thought he looked short of match practice on Monday.
Jim Lloyd
77
Posted 18/09/2021 at 10:56:42
Well, it's the managers that matter, Brian, so that's all that matters really! As for any of them playing; Rafa has to make do until our circumstances change.
For this game, I haven't seen too much of Villa but, if they have fast forwards like some say, then Keane, I think, is very slow at turning. And I'd like to see Ben as centre-half today.
There's only one way to gain experience and that's to play him. Mind you, I do agree that he's played well when he's played as either left- or right-back and the manager might think Keane and Mina are the best bet, so that's all that matters.
Matthew Williams
78
Posted 18/09/2021 at 11:44:42
Hopefully we can keep our unbeaten run going at Villa Park. My head says a 1-1 draw but if Mr Benitez can get us to have a "Purple Patch" in both halves of games... then we can win this one too!
Made up with the start we've made, some of the footy has been superb with still some key players out. A win today would be a real booster with real winnable games coming up as well in both League and Cup.
Believe, Blues... and go for it today!
COYB
Mike Dolan
79
Posted 18/09/2021 at 14:07:06
Tricky game today. I would give Rodriguez a start playing in the roll Andre Gomes played so excellently against Burnley. He is a world beater (like Grealish) and is always a threat to score. I'd ask him to give me 45minutes and bring either Andre or Iwobi on to finish the game. Otherwise the same formation that finished off Burnley.
We area better team than Villa a narrow win or a draw today and I'm happy.
Steve Shave
80
Posted 18/09/2021 at 14:44:32
Agree Matthew 78 we should "go for it" and believe the win is well within our capabilities.
Not sure I agree with your point Mike 79 about playing James at all in this game, let alone in a deeper role?? Gomes allowed Doucoure to push forward (a role in which he excelled in!). Even a fit James can't play that role and quite frankly should be allowed nowhere near it; the No 10 yes maybe. However, it's a redundant point because he is not fit and Rafa confirmed it.
To me the fact he isn't and chose instead to go to Ibiza tells me everything I need to know, he doesn't have the spirit for the fight. We were so good 2nd half against Burnley that I too would go 4-3-3 and start Gomes to give him a chance to cement his place and push the Doucouré further up the pitch.
We can do this, I predict 1-2 Everton – COYB!!!

Jim Lloyd
81
Posted 18/09/2021 at 14:46:09
I don't think Rafa will put Rodriguez in from the start but it will depend on whether he decides if Rodriguez is fit enough. He'll also want to be convinced that Rodriguez will do the defensive side of the game.
I'd love to see him play but, up to now, the players are playing well for Rafa, and for each other. If he plays, we can see how he gets on but this is a league match and I think we're going to need every point we can get. If Rafa thinks Rodriguez will help the team to get points, he will play him.
It may be that he will give him his opportunity from the bench, depending on how the game is going. I'd like to see the same team as finished the last match, start this one but it all depends on who the manager thinks will give us the best chance of getting the points. He's doing great so far; but this is no easy game.
Brian Wilkinson
82
Posted 18/09/2021 at 14:47:06
Can I just make one call before the game? The game is 90 plus minutes long; if, after only 10 minutes, we are not playing like Brazil, be a little patient. If we go a goal down, be a bit more patient.
But, unlike the past games against Southampton and Burnley, hold your thoughts, get behind the team, and do not look like a proper Charlie, when Everton rattle Villa and you read back on your anger, even before a ball has been kicked.
Time to get behind our team, we may be hand-tied with FFP, we may have a manager others might not have not wanted, but by Christ the manager and the team are doing everything they can, to try and at least try to close the gap and compete.
I have forgotten how long back and how many Managers back, we had a manager with a Plan B.
Get behind the team and let's give something back to the players, and the manager.
Keep it up, Rafa the Gaffer!
Jim Lloyd
83
Posted 18/09/2021 at 14:51:30
Brian, I totally agree with your post, well said mate.
Barry Robson
84
Posted 18/09/2021 at 14:54:57
I'm hearing Pickford and Richarlison out of Villa game.
Source is usually reliable.
Jim Lloyd
85
Posted 18/09/2021 at 14:59:19
If that's right, Barry, that's a bit of a blow. I wonder if he'll put Rondon in from the start?
Kevin Molloy
86
Posted 18/09/2021 at 15:04:45
You hear stuff like this and realise just how paper thin our squad is. We've got a very good first 11, but then a cliff edge.
Rondon may have to play, but he's nowhere near match fit. if any of our first eleven goes down, it's a big problem. Lose these two, Calvert-Lewin and Gray, and it's a different team.
Danny O'Neill
87
Posted 18/09/2021 at 15:07:59
I can't be there today Brian and theatre trip cancelled, so I'm about to head off to my local west London pub to watch it amongst a largely uneducated footballing crowd. Thankfully, Tony, the Manchester City supporting Irish landlord, will be there and we keep each other sane amongst the Chelsea luddites I will be surrounded by.
So far, at the 3 matches I've attended this season, the supporters have, in the main, epitomised exactly what you've described. Patient and supportive.
I think there's been a Sky fuelled trend in the modern era to expect to be 2 - 0 up after 15 minutes and if not, frustration, fear and anxiety kicks in. This is not aimed at young Evertonians or restricted to Everton and it's the same with the season. Relegated by October, Champions by November, managers gone by December. It's ridiculous. A game lasts 90 minutes. The season ends in May.
You win some, you lose some, you draw some. Come on blues.
And regardless, I'll be at QPR Tuesday night and Goodison next Saturday for the Norwich game and the Bramley Moore gathering.
Barry Robson
88
Posted 18/09/2021 at 15:11:48
Hope the person that told me is wrong for once Kevin.

Jim Lloyd
89
Posted 18/09/2021 at 15:16:10
Very true Kevin. I think we somehow have to manage until the January window, without picking up too many injuries.
After that dozy bastard ref Atkinson (couldn't be biased, could he?), it's a wonder if we have any players left by January if other refs follow his pathetic interpretation of the relaxation regarding tackling!
Thankfully, Iwobi is improving under Rafa's guidance and from Wednesday's performance, André Gomes is looking like the player we hoped we'd signed.
Well, James, if you ever wanted an opportunity to show you're up for a fight along with the rest of our lads, now's the time to prove it to the gaffer.
Terry Murray
90
Posted 18/09/2021 at 15:23:32
Any one got a link to the liverpool game?

Danny O'Neill
91
Posted 18/09/2021 at 15:28:51
Same issue last season, Kevin. Despite many pointing the finger at the manager, the simple fact is that we don't have depth to see a season out. Hopefully we can manage it (the season) better this time around.
Darren Hind
92
Posted 18/09/2021 at 15:41:28
Maybe Andy, but to me Mina keeps costing us goals. Its the only thing he has done with any real consistency since he got here. The managers he has had have preferred the big center back, so the only thing stopping Mina from getting a consistent Run has been his habit of picking up injuries. He`s nowhere near as tough as he likes to act.
I like a bet on Everton, but I dont bother when Mina plays. He will give away chances.
Holgate has been a winner in every game he has played this season. Mina has just cost us goals.
The big plus in him playing is that he is always likely to get his head on a free kick/corner and put one in the end...Lets hope today is one of those days
Jim Lloyd
93
Posted 18/09/2021 at 15:47:44
Aye, we're a bit thin on the ground alright. Tosun is eveidently on the road back to fitness; but how long away from full fitness he is, I don't know. And I'm not too sure what he could give even if fully fit. As with Rodrigues though, if he's willing to pull his tripes out, who knows, he might help the squad out.
I'll have to start going to the under 23's up at Southport, as Ellis Simms is on the road to fitness and I'm, hoping he could make the jump up to the first team squad in the next 12 months.
George McKane
94
Posted 18/09/2021 at 15:49:48
Terry - find them at LFC Fansites!!!!!!!!!!!!!
Mike Gaynes
95
Posted 18/09/2021 at 16:08:54
"He's nowhere near as tough as he likes to act."
There isn't an eye roll emoji big enough for that one.
Mike Dolan
96
Posted 18/09/2021 at 16:14:48
Iwobi and Gomes under Raffa is like having 2 new 30mil players they both have been great. Add Townsend, Grey and Rondon and you have 5 new players stiffening the squad. Plus the balance that all the above give us…..we are a much better squad already.
Jay Evans
97
Posted 18/09/2021 at 16:36:21
Please please please no more 3 centre backs ! Our strongest defence must include Ben Godfrey meaning either Mina or Keane on the bench for me - hopefully Keane.
It will be tough here tonight - these later kick offs give the opportunity for more beers to be consumed so those pesky villains will be rar up for this, mores the pity !
I fear tonight will be the night 'Our Rafa' (TM) loses his unbeaten record.
Obviously, I hope I'm wrong and if we can score first then who knows ?
Full support blues.
Onward Evertonians 💙
Jay Evans
98
Posted 18/09/2021 at 16:36:21
Please please please no more 3 centre backs ! Our strongest defence must include Ben Godfrey meaning either Mina or Keane on the bench for me - hopefully Keane.
It will be tough here tonight - these later kick offs give the opportunity for more beers to be consumed so those pesky villains will be rar up for this, mores the pity !
I fear tonight will be the night 'Our Rafa' (TM) loses his unbeaten record.
Obviously, I hope I'm wrong and if we can score first then who knows ?
Full support blues.
Onward Evertonians 💙
Jay Evans
99
Posted 18/09/2021 at 16:36:23
Please please please no more 3 centre backs ! Our strongest defence must include Ben Godfrey meaning either Mina or Keane on the bench for me - hopefully Keane.
It will be tough here tonight - these later kick offs give the opportunity for more beers to be consumed so those pesky villains will be rar up for this, mores the pity !
I fear tonight will be the night 'Our Rafa' (TM) loses his unbeaten record.
Obviously, I hope I'm wrong and if we can score first then who knows ?
Full support blues.
Onward Evertonians 💙
Jay Evans
100
Posted 18/09/2021 at 16:36:26
Please please please no more 3 centre backs ! Our strongest defence must include Ben Godfrey meaning either Mina or Keane on the bench for me - hopefully Keane.
It will be tough here tonight - these later kick offs give the opportunity for more beers to be consumed so those pesky villains will be rar up for this, mores the pity !
I fear tonight will be the night 'Our Rafa' (TM) loses his unbeaten record.
Obviously, I hope I'm wrong and if we can score first then who knows ?
Full support blues.
Onward Evertonians 💙
---
Add Your Comments
In order to post a comment, you need to be logged in as a registered user of the site.
Or Sign up as a ToffeeWeb Member — it's free, takes just a few minutes and will allow you to post your comments on articles and Talking Points submissions across the site.