Everton open new club store in Belfast
Everton and their retail partner Fanatics have announced the opening of the club's first ever official store in Northern Ireland.
The store, located at 12-16 Castle Lane in the heart of Belfast's shopping district, opens for business on Thursday 7 October and will feature an extensive range of official Everton apparel, replica kit, headwear, fashion accessories, sporting goods, toys and souvenirs.
It will also feature an in-store personalisation service from November, allowing fans to have their replica kits customised.
Everton Commercial Director Alan McTavish said: "We are excited to open our first store in Northern Ireland later this week.
Article continues below video content
"We have a strong fan presence across Northern Ireland and when we were presented with this opportunity by Fanatics, in one of Belfast's key shopping destinations, we jumped at the chance.
"As a Club, we are always looking at ways of broadening our retail offer and getting closer to our supporters. This store gives the Club the chance to connect with supporters in the region."
Fans in the Republic of Ireland can continue to purchase official merchandise online, through EvertonDirect.com and JDSports.ie, while the club looks at expanding its presence south of the border for the 2022/23 season.
---
Reader Comments (20)
Note: the following content is not moderated or vetted by the site owners at the time of submission. Comments are the responsibility of the poster. Disclaimer
Philip Bunting
1
Posted 06/10/2021 at 06:58:27
Fantastic news for us NI Evertonians. My young lad will have me skint on our first visit lol. Great to see this initiative and it will be interesting to see hopefully more people in Everton gear walking about locally.
Never thought I'd see the day a shop would open here rather than an outlet through a sports chain, so well done, EFC. Thinking big again.
Danny O'Neill
2
Posted 06/10/2021 at 07:47:31
I'm guessing the club and it's partner conducted market analysis before investing in this?
Along with some of the recent US activity, signs that maybe finally we have a marketing strategy to promote the Everton brand outside of Merseyside?
Welcome news.
Nick Page
3
Posted 06/10/2021 at 07:57:57
Only 25 years too late but it's a step in the right direction.
Brian Murray
4
Posted 06/10/2021 at 09:04:11
My eldest and his son live in Belfast so doubt his grandad yours truly will keep the shop viable.
Chris Jones (Burton on Trent)
5
Posted 06/10/2021 at 09:21:26
Having watched episode #1 of 'Squid Game' on Netflix yesterday, I think we should start marketing in South Korea since there's more than a faint similarity between the playing surface of said game and a certain club badge IMHO...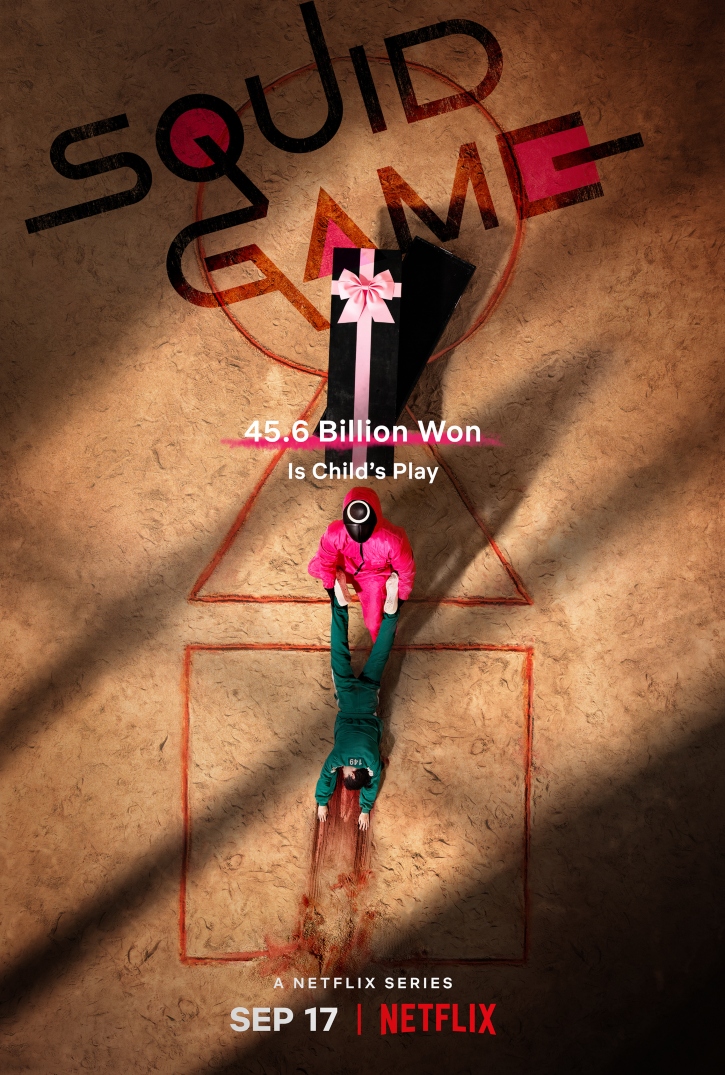 Martin Nicholls
6
Posted 06/10/2021 at 09:23:25
Good news on the commercial front but maybe now we should have Hummel address the flimsy and very poor quality of the merchandise they produce.
My daughter bought a home kit, complete with name and number, for my 6-year-old grandson – lettering began peeling off the first time it was washed. Ironic that had they been available, she could have bought him a season ticket for less than the kit cost!
ps: The same happened with my 13-year-old grandson's shirt although, to be fair, the Megastore replaced it without question or argument.
Pete Clarke
7
Posted 06/10/2021 at 15:36:34
Liverpool and Belfast share a common history. We should be trying to gain a foothold of supporters in this lovely city and what better way than to open up store.
Next best thing we should do is promote some cheap weekend deals to get that same support over and have them join the locals in a weekend of football, drink and singalong from County road to Mathew Street. They can then carry the songs on into the Sunday night scene in pubs like the Botanic in downtown Belfast.
Going to be hard given that the red shite have most of the support but we need to start thinking this way.
COYB
Matthew Williams
8
Posted 07/10/2021 at 12:09:24
Agree 100% with Pete above, the bond between the two cities has always been a strong one.
A very clever move by the club methinks, hope one day to see the store myself as well as enjoying a few pints of the black stuff in the City of Belfast.
Danny O'Neill
9
Posted 07/10/2021 at 12:33:33
I hope it takes off, Matthew, and, as I said earlier, you'd like to think the club & partner have done their market analysis. Hopefully it brings the club closer to an existing support base and grows it in years to come.
The city of my grandfather's birth and I lived in Lisburn for 2 years with my son going to school there, so I've got a soft spot for Belfast.
Graeme Beresford
10
Posted 07/10/2021 at 21:21:27
Typical Everton. Biggest markets out there are Asia, America and South America and we open a store in Belfast.
Si Pulford
11
Posted 08/10/2021 at 11:55:36
Pretty sure Newcastle have a club shop in Belfast (or used to….)
Graeme (10) This is good news. Why the negativity? Who says opening a store in Asia would sell a single shirt? People who know more about this than me and you will have researched of there is a need for a Belfast store and if it's sustainable. So why not?
One step at a time.
Micky Norman
12
Posted 09/10/2021 at 10:42:52
Asia is full of knock-off shirt shops. Cheap as chips. Nobody would go in an official Everton shop.
Maynard Hanna
13
Posted 11/10/2021 at 16:37:09
Way back in 1981, a few us (12 if memory serves me correctly) came together to form the Everton Supporters Club Northern Ireland. We even started our own Fanzine, 'Speke from the Harbour'.
Initially we travelled over by boat and then the Speke - Harbour air link began. (Liverpool Airport was just plain Speke in those days and the fledgling Belfast Harbour City Airport was in its early days – today, it's The George Best City Airport).
Our early days spiritual home was The Duke of York bar (still a top pub today). The pub's owner, Mr Willie Jack, is a sympathetic Blue and the club were able to sit free of charge.
Today, our ESCNI has some 480 members province-wide, male and female of all ages, all creeds, but all Everton Blue. I pride myself that I, along with present Club Chairman, John McAlister, and club Secretary, Peter Cross, are still to the fore, celebrating 40 years of ESCNI growth, and long may it continue.
I hope the new shop is a success and I know that our members will do their best to support it. COYB.
Mike Gaynes
14
Posted 11/10/2021 at 16:45:15
Maynard #13, well done to you and your mates. 40 years is mighty impressive.
To the club: You should now open a set of club stores in the United States. New York/New Jersey, Chicago, Florida, San Francisco and Seattle all have Blues with money to spend on your gear. (I'd make the Seattle store profitable all by myself.)
As an alternative, open one store. Just one. Pick the town with the largest Everton USA chapter (Chicago Evertonians, perhaps?) and then advertise it like hell online. It would pull in orders from Bar Harbor to San Diego.
We deserve a store, dammit. Get on it.
Dennis Stevens
15
Posted 11/10/2021 at 18:21:15
Ah, Speke From The Harbour... that takes me back. I used to be a regular subscriber to SFTH, along with WSAG. All probably stored in a box that my wife has, hopefully, failed to sneak out to the tip!
Alan McGuffog
16
Posted 11/10/2021 at 18:42:18
Cheers Maynard. Must say I was always a WSAG man... but was always intrigued as to where the name came from? Speke? What harbour?
It's all clear now.
Derek Knox
17
Posted 12/10/2021 at 03:38:42
Great to hear we have such a healthy and hopefully growing Northern Ireland contingency, I know Andy Crooks well, and if you are all like Andy, what a magnificent bunch of lads and lasses of course, you must all be. COYB
Kieran Kinsella
18
Posted 12/10/2021 at 04:59:01
Danny
Don't underestimate the market for the well meaning relatives who don't follow football closely. I've a whole array of Inter Milan shirts, flags and memorabilia that started when I asked a relative going to Italy to get me an AC Milan shirt.
Danny O'Neill
19
Posted 12/10/2021 at 06:21:02
I know what you mean, Kieran. I stick to Everton and Schalke; my son is the same but also likes Roma.
I have a friend and business colleague who loosely supports Tottenham but doesn't really follow football. He's got Atletico Madrid, Galatasaray and all kinds of shirts. He collects football shirts like I collected football programmes as a kid.
When I visited my Grandad's house on Arkles Lane, I always used to visit a programme shop on Walton Breck Road, near the Kop and Albert Pub. He had a great collection. I could spend hours in there if the bloke hadn't pressed me to depart with my paper round money!!
Back on topic, I must tell my sister. She settled in the Tandragee area. Her husband is a Liverpool supporting local and they have 2 kids; one of each Merseyside flavour!!
Philip Bunting
20
Posted 14/10/2021 at 14:05:50
I was in the Store today, impressed with the Hummell gear and shirt designs. Spent a fewbob, will bring the wee man down on next visit.
---
Add Your Comments
In order to post a comment, you need to be logged in as a registered user of the site.
Or Sign up as a ToffeeWeb Member — it's free, takes just a few minutes and will allow you to post your comments on articles and Talking Points submissions across the site.