Newcastle United vs Everton
Monday, 7 February, 2022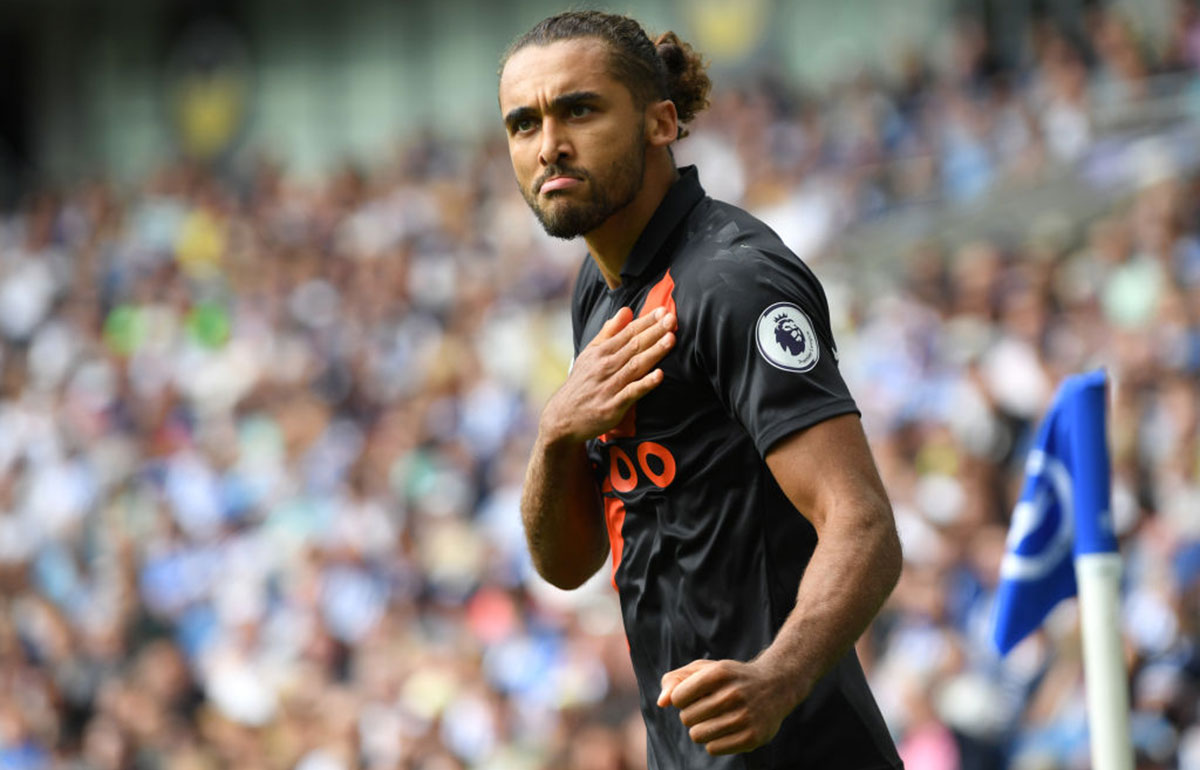 Dominic Calvert-Lewin is back in the squad after resuming training following a minor knee issue that kept him out of Saturday's cup tie against Brentford
Everton are in the North East on Tuesday evening for a fixture that assumed huge importance in the context of the relegation picture in recent weeks as the Blues' dreadful Premier League form dragged on under Rafael Benitez.
It's two months since Everton last won a League game but with Benitez gone, Frank Lampard installed in his place, and a rousing 4-1 FA Cup victory over Brentford behind them, the team will travel to Tyneside in much better heart than would have been the case just a fortnight or so ago.
Lampard's upbeat outlook, his positive coaching methods and those of his staff have had a visible impact on the Toffees' players which was evident in their approach against the Bees that yielded their biggest win all season and has transformed the entire mood around the club.
"We are 16th and there'll be reasons for that," Lampard said in his pre-match press conference. "The most important thing for me is to have a clean slate in my own head. I've seen a really hard-working, humble squad. Maybe lacking confidence, yes, with results, but I can't fault a player in the squad."
The new manager won't be getting ahead of himself, though, and the nature of his potential "six-pointer" against fellow-strugglers Newcastle United won't be lost on him. The Magpies may have only won two games all season but since three successive heavy defeats to Liverpool, Leicester and Manchester City before Christmas, they have been showing signs of life under their own recently-appointed head coach, Eddie Howe.
Article continues below video content
A home draw with Manchester United may have been set against cup embarrassment at the hands of Cambridge United but another 1-1 draw at home to Watford and a 1-0 win at Leeds last time out have lifted them off the bottom of the Premier League.
And January saw Newcastle start to flex the financial muscle of their Saudi Arabian owners with £93m shelled out on five players that strengthened their back line with Kieran Trippier, Dan Burn and Matt Targett, injected quality into midfield in the form of Bruno Guimaraes and a added target man up front in Chris Wood.
Wood and Trippier have already played their first games for the Barcodes but the other three could all feature for the first time against Everton, with Brazilian Guimaraes coming highly rated and being a potential difference-maker in the middle of the park.
Callum Wilson, the Toon's current top scorer who notched a brace in this fixture last season, is out for an extended period, though, and both Isaac Hayden and Jamal Lewis were dropped from the revised squad Newcastle submitted to the Premier League after the transfer deadline because of injuries that will keep them sidelined for the foreseeable future.
Lampard, of course, has two quality signings of his own that he might hand debuts to, with Dele Alli and Donny van de Beek no doubt raring to go after being cup-tied at the weekend. The boss has questioned whether Dele will be sufficiently match-sharp to start but Van de Beek could step straight into a side that will likely shift from the 3-4-3 against Brentford to a 4-3-3.
The final starting XI will depend on the fitness of Dominic Calvert-Lewin who missed the win in the cup with a minor knee problem but who has been training for the past few days and should be fit to travel with the squad. Should the striker be deemed able to start, the competition for places among the forward three will be intense, with Anthony Gordon, Demarai Gray, Dele, Andros Townsend and Richarlison all vying for spots.
At the back, Ben Godfrey is expected to be out for 4 to 5 weeks with the hamstring tear he suffered against Brentford that saw him leaving Goodison on crutches on Saturday afternoon. The defender's absence increases concerns in central defence where Yerry Mina has had injury problems of his own this season, both Mason Holgate and Michael Keane have struggled for form, and Jarrad Branthwaite is highly promising but still green.
However, Keane and Holgate had solid displays against Brentford and Mina's looked none the worse for having to play an hour so soon after returning from international duty so Lampard can be comfortable that he has enough cover in that department and his main concern will be around whether Seamus Coleman can play three times in seven days and whether Holgate or Nathan Patterson should come in at right-back.
As Everton and Carlo Ancelotti found out last season, St James's Park is never an easy place to go and Howe's side will be buoyed by their new acquisitions which should make Newcastle that much more difficult to beat than would have been the case a month ago.
However, the new recruits will need time to bed in and with the Toffees under Lampard looking dangerous going forward, there is plenty of scope for Everton to come away from Tyneside with a result.
Kick-off: 7:45pm, Tuesday 8 February, 2022
Referee: Anthony Taylor
VAR: Chris Kavanagh
Last Time: Newcastle United 2 - 1 Everton
Predicted Line-up: Pickford, Coleman, Mina, Keane, Mykolenko, Allan, Gomes, Van de Beek, Gordon, Gray, Richarlison
---
Reader Comments (183)
Note: the following content is not moderated or vetted by the site owners at the time of submission. Comments are the responsibility of the poster. Disclaimer
Dale Self
1
Posted 07/02/2022 at 16:44:26
Nullcastle!! Please add as many insulting phrases to your invective as possible. UTFT!!! Mince the Prince!
Dennis Stevens
2
Posted 07/02/2022 at 16:50:51
Anybody travelling up to see us beat the skunks – don't forget your binoculars!
Oh, and an oxygen tank might not be a bad idea either.
Keith Slinger
3
Posted 07/02/2022 at 16:51:49
I would go with a 3-2-4-1 formation and leave Calvert-Lewinon the bench for this one:
Pickford
Mina
Keane
Holgate
Allan
Gomes
Van de Beek
Alli
Gray
Gordon
Richarlison
Rob Halligan
4
Posted 07/02/2022 at 16:59:47
Dennis, someone asked me why Newcastle are called "The Skunks". Well it's because skunks are black and white and smelly bastards, just like Newcastle fans!!
Jay Evans
5
Posted 07/02/2022 at 17:12:33
Feeling so much more positive after Saturday and trying desperately not to get carried away.
I still don't think we can come away with all three points though, as I think their new boys might just outdo ours on the night. Throw in the home crowd and night game feel and they undoubtedly will be well up for this.
That said, I saw enough quality on Saturday to suggest we can still give them a game so I'm going for a score draw. Maybe 1 -1 with Gray getting our goal?
Onward Evertonians. Full support. 💙
Steve Shave
6
Posted 07/02/2022 at 17:15:31
Excited for the game, I won't be able to watch unfortunately but quietly optimistic. I would go 4-3-3 with:
Pickford, Coleman, Mina, Holgate, Mykolenko, Allan, Gomes, Van De Beek, Gray, Richarlison, Gordon.
Dele for either Donny or Andrè with 30 mins to go depending on performance and scoreline. COYB.
Brent Stephens
7
Posted 07/02/2022 at 17:16:31
Dennis - those 14 flights of stairs are my annual exercise programme.
Paul Swan
8
Posted 07/02/2022 at 17:23:08
Seems to be some sort of press agenda against Alli since he signed for us. Last week, it was criticism of his car and over the weekend his clothes. Hope this fires him right up and when he gets his chance he shoves it right up them.
Dennis Stevens
9
Posted 07/02/2022 at 17:24:44
I can only assume that it would be the Geordies themselves who would have needed that explanation, Rob.
Everybody who makes it all the way up to the top without stopping for a breather should get a certificate, Brent. The one time I remember really struggling was after popping into the Strawberry for a couple of jars and foolishly trying some local "cuisine" – a pease pudding bap is not ideal preparation for such strenuous exercise!
Phil Smith
10
Posted 07/02/2022 at 17:27:49
I doubt very much that Seamus will start. Again looking the weak link in the side at the weekend, almost gifting them a way back in with kamikaze-like defending. He may well go with 5 in the middle again with Townsend and Mykolenko as wingbacks. Van de Beek in for Gomes and maybe Alli in for Gordon.
Rob Halligan
11
Posted 07/02/2022 at 17:31:59
Brent and Dennis. That climb is an absolute nightmare. I've seen people being physically sick climbing those steps. A few pints anywhere around the stadium before the game is seriously not a good idea. I think tomorrow I will go right into the stadium on arrival and have a couple in there.
Ray Robinson
12
Posted 07/02/2022 at 17:32:03
Brent, those 14 flights are to the concourse only aren't they? I ended up once on the very back row which is about as high a climb again. Twice I've seen people carried out on stretchers!
Robert Tressell
13
Posted 07/02/2022 at 17:43:14
Newcastle have quite a decent, solid First XI after the window but Wilson is a big miss for them.
Guimaraes is a very good player but he's new to the Premier League and hopefully Allan kicks the living shit out of him.
Tough game though. They all are.
Dale Self
14
Posted 07/02/2022 at 17:49:10
Good spot, Paul, Frank is on the case, saying he doesn't care what he wears and that we all have to get right with the modern game. Some savvy defense of your guys on the quick. Frank gets the next generation in a way that other coaches may not and we could benefit from that. Eddie, on the other hand, can suck it.
Derek Knox
15
Posted 07/02/2022 at 17:59:57
Brent @ 7 "Dennis – those 14 flights of stairs are my annual exercise programme."
One step at a time, sweet Jesus?
Hoping that our newfound shape and commitment continues, Van de Beek will be raring to go, hope we see something of Alli and maybe Patterson if the game is swinging in our favour!
Christy Ring
16
Posted 07/02/2022 at 18:00:07
A lot more positive after Saturday, looking forward to the game. A completely different attitude and tactics, and the workrate as a unit to close down the opposition to win the ball back was refreshing, and the attacking threat under Lampard was a breath of fresh air.
Gary Jones
17
Posted 07/02/2022 at 18:03:44
Think it'd be very harsh to drop Holgate after his performance on Saturday tbh, albeit I can see logic of 4-3-3 and wanting to get new boys in too. Also, I don't see the point of changing a formation that worked either.
Only change I could see being justified would be maybe Coleman swapped for Kenny or Patterson. Outside of that, stick to the 3-4-3 and those who did well.
If we need to change to recover, a bench of Alli, Van de Beek, Calvert-Lewin, Townsend and El Ghazi beats anything we've had recently. If we're in the lead then Van de Beek to shore up the middle, and any others just for minutes.
COYB
Brian Wilkinson
18
Posted 07/02/2022 at 18:20:56
Well from my seat last Saturday, and the build up in the week, I saw a different Everton.
We all say "new manager syndrome" and players will drop off after they bed-in, we all see a false dawn; however, I saw something different – basic touches and taking players on, drummed into the players, a tough approach by Frank on being on time and discipline, but at the same time, the manager giving every single player confidence and not coming out with "the squad is not good enough".
Instead, he has given hope to every single player, praising and defending them, the players all though not right, and should have done it for previous managers, want to play for Lampard, you can see improvement right away on the passing, defending set pieces, and at the same time our corners have improved.
Unlike previous managers, he has given the players belief, he has ironed and tweaked our weaknesses, even for those brief minutes, you could see Iwobi and Tosun getting stuck in and making a nuisance of themselves on the opposing team.
Normally when a team pulls a goal back, you get that here we go, but at the game I always thought we would score again.
We have seen some rise when a new manager came in, but for long spells of each Manager, we struggled to string two passes together.
Even under Carlo, that was the best team effort on Saturday, I have seen for a long time.
Only one game, but by god we look so much better, Van de Beek, Alli and Calvert-Lewin coming back will add strength and competition.
As much as I like Godfrey, we play so much more on the front foot, when Mina is in the team.
I just hope it is not another false dawn, but certain things changed last Saturday, we looked a team, a togetherness that I hope continues.
Ray Robinson
19
Posted 07/02/2022 at 18:21:31
I would play Coleman tomorrow. He may not have pace anymore but I think he is savvy enough to cope with Saint-Maximin in a way the younger lads might not.
Keane and Mina in the middle too. A far-from-perfect duo but our best combination in my opinion.
Joe McMahon
20
Posted 07/02/2022 at 18:25:50
Ray, the problem is he wasn't Savvy v Norwich or several other games this season. (I hate having to say that, but he should have been moved on 2 years ago). Just like Baines, players are kept too long, the Everton Family way.
Hopefully this will change now.
Steavey Buckley
21
Posted 07/02/2022 at 18:41:28
It was a calamitous decision not to buy another centre-half during the last transfer window. Godfrey out with a hamstring injury is not just Everton's best left-back, he is also a stand-in centre-half when Mina usually gets injured.
Phil (Kelsall) Roberts
22
Posted 07/02/2022 at 18:43:07
I hope when Frank announced his rules he started with the question:
"What is your job – a. Professional Footballer
"So, if you are, then I expect you to be professional and therefore these will never be needed because you will do things that show you are a professional."
Brent Stephens
23
Posted 07/02/2022 at 18:45:34
Ray #12- yes 14 flights before the "final assault" to the summit, to your seat! Also had a seat at the very back / top last time there.
Barry Rathbone
24
Posted 07/02/2022 at 19:03:53
Normally, if a striker isn't hitting the net or the team is in the doldrums, who do you wanna play to put a smile on your face?? Everton.
Be absolutely huge to bin that largesse up at Newcastle.
Gary Jones
25
Posted 07/02/2022 at 19:11:45
Steavey – I think it's an area that could be improved with a commanding left-sided player, but "calamitous" is a bit of an overreaction.
We've still got four fit players (touch wood) and hopefully Ben is back in a month or so. It's also a great chance for Branthwaite to get a run too maybe, although if Mina pulls up, it may need Astley, Welch or Anderson from the U23s on the bench for a few games.
Not ideal, but again hardly 'calamitous'
Shaun Laycock
26
Posted 07/02/2022 at 19:16:05
4-3-3:
Pickford
Coleman
Keane
Mina
Mykolenko
Allan
Gomes
Van de Beek
Gray
Gordon
Richarlison
Balance and full of attacking intent. Go and impose ourselves on them. Individually we are better; collectively we are better.
3-1 win.
Shaun Laycock
27
Posted 07/02/2022 at 19:21:06
See the Barcodes have prised Dan Ashworth from Brighton. He did good things with England… would have liked him here, tbh.
Marc Overmars is free but has been inappropriate with females at Ajax, hence the cancelling of his contract. Would be controversial.
The Barca fella.
Ralf Rangnick at the end of the season.
Lots of options if we choose the DoF route.
Brian Harrison
28
Posted 07/02/2022 at 19:26:57
I think, had Benitez still been our manager, then I would have expected to get nothing from this game; his negative approach allowed teams to get on the front foot and get a bit of confidence.
As we saw on Saturday, Lampard is quite the opposite and wants us to be on the front foot. As he said, he wants us to be aggressive when attacking. But he also said although he wants to play front-foot attacking football, there has to be a structure that they play too, but when we get in the final third, he wants the players to feel free.
I know many are saying this is a must-win game. I think it's a must-win game for Newcastle but not for Everton, although I am sure Lampard will be going there and looking to pick up all 3 points.
Let's remember we won our last game and it was against Premier League opposition, whereas Newcastle lost to Cambridge at home in the FA Cup. So the pressure is very much on them and, although they have added a few new players, this will be their first game together.
Fran Mitchell
29
Posted 07/02/2022 at 19:31:27
Expect the new guys and Calvert-Lewin to be on the bench. Richarlison finding form takes the pressure off Calvert-Lewin and he can be eased back.
Gomes was better on Saturday, but we said the same after he came on vs Arsenal and then he stunk the place out. So maybe Van de Beek for him.
I think we'll stick with 3 at the back, Holgate looked better.
Patterson is yet to get any minutes, so he'll be a sub at most... Coleman, as Captain, will probably continue there for the foreseeable (until Patterson has won his place).
Personally, I'd have Mina as club captain. He's arguably our best player and, when he's on the pitch, he's such a calming influence, and has an arrogance and confidence that see's him not get wound up by the opposition.
Jay Harris
30
Posted 07/02/2022 at 19:39:40
The big improvement I noticed v Brentford was the quality of passing. Instead of feeble passes that get intercepted, I saw some really well thought out killer passes and especially the ones between Gomes and Allan to create Richarlison's goal, with the passing for Townsend's goal sublime.
It will be a different game with 50,000 howling Geordies and a side knowing they have to beat us but, as long as we play our game with no silly mistakes, I'm sure we will have opportunities to score.
High scoring win for the Blues, I hope.
John Chambers
31
Posted 07/02/2022 at 19:58:56
Not too many changes for me for tomorrow, I'd keep the same basic shape and bring Calvert-Lewin in for Gordon. That way, we can easily switch between 3-4-3 or 5-4-1 depending on the state of the game:
Pickford,
Coleman, Mina, Keane, Holgate, Mykolenko
Allan, Gomes,
Richarlison Gray
Calvert-Lewin
That would leave Alli, Van de Beek, Gordon, Kenny, Branthwaite, Patterson, Townsend, Begovic, Patterson, El Ghazi, Dobbin, Tosun, Iwobi, and Gbamin to fight for the bench. Funny how suddenly we seem to have a strong squad!!
Mike Gaynes
32
Posted 07/02/2022 at 20:08:17
Fran #29, agreed. Mina just seems to have a positive effect on the defenders around him. His intensity rubs off.
Gary #25, agreed. The hyperbole gets a little over the top here sometimes. As does the endorsement of spending a whole lot of money for a centre-back we may not need.
Brian #28, this might not be a "must-win" in the table, but a failure to come out of this game with points would be a kick in the stomach for the Lampardian revival story. Morale is important too.
Stuart Sharp
33
Posted 07/02/2022 at 20:29:29
John #31
No way would I bench Gordon, our most consistent performer for weeks. Calvert-Lewin can start on the bench.
Last time we benched Gordon, he came on and showed what a mistake that was. Calvert-Lewin is struggling for fitness and form.
Robert Tressell
34
Posted 07/02/2022 at 20:30:26
John # 31. All very sensible. Very harsh for Gordon to miss out but such is our (pinches himself) squad strength.
A few sites are predicting Newcastle will line up as 4-3-3:
Dubravka
Schar
Burn
Trippier
Targett
Shelvey
Willock
Guimaraes
Saint-Maximin
Joelinton
Wood
That's not a bad side to be fair. Not a relegation side certainly.
So I wonder therefore if we match them up, meaning Holgate loses out (again harsh) and either of Van de Beek or Alli comes into the midfield.
This asks less of Coleman who just cannot get up and down the flank as a wingback. I'd probably rather see Kenny as a wingback.
Jay Harris
35
Posted 07/02/2022 at 20:33:55
For all we said about improvement I watched the Toney penalty incidrnt again and while I thought Pickford was rash I noticed that Michael Keane totally lost his man and the ball.
So for me Keane sits this one out and Mina and Holgate make the pairing with Brandthwaite if we go for a 3 CB formation.
Jamie Crowley
36
Posted 07/02/2022 at 20:37:26
I couldn't even begin to tell you what formation we should be in, or whom should play. But I do have some thoughts (shocker).
I've seen this 1000 times. Teams play a blinder and have another game mid-week on short rest. They falter and simply look shit and lose. You know why? They're tired!
I don't pretend to know the formations, but I'd absolutely do the following:
- Start Donny and Dele, no matter what. They'll be raring to go, prove themselves, and they're fresh.
- Don't start Gomes. That's harsh as he played fantastically on Saturday, but I can see him being tired and flagging. Sub maybe, put him on the bench.
- Absolutely start Dom. We're a better side with him on the playing field.
- Keep Gray central. He was amazing in the "10-ish" role on Saturday.
- Keep Allan in the lineup. That guy, in my opinion, is fantastic. He came here under Carlo. When Carlo left, he didn't sulk. He plays his balls off, runs like a lion on the hunt constantly, and we have to have someone who will cover ground and relentlessly look to win the ball back. The more time that goes on, the more I love this guy. He's like a Gueye or a McCarthy – a player I really, really like that just doesn't seem to get the accolades or the discussion as often as others.
Roll on tomorrow. I will get absolutely nothing done in the late afternoon here at work. Can't wait.
Rob Halligan
37
Posted 07/02/2022 at 20:39:44
The biggest danger to us tomorrow could well be in our own ranks… Jordan Pickford.
Providing he doesn't let the skunks wind him up that much that he has one or two head-banging moments, then we should be okay for at least a draw.
Newcastle only have Saint-Maximin and Chris Wood who will offer any kind of threat to us, and even then, Saint-Maximin sometimes reminds me of Adama Traore formerly of Wolves, in that he's got bags of pace but seems to just carry on running until he over-runs the ball out of play, or hits a wild cross nowhere.
The new midfielder Guimaraes I know very little about and will probably make his debut tomorrow night, as may Matt Targett and Dan Burn. So while we may have one or two debutants tomorrow night, so will Newcastle.
So Jordan, it's down to you, keep your head, keep a clean sheet and come away with 3 points!
Brent Stephens
38
Posted 07/02/2022 at 20:47:27
Rob, I think other sides winding up Pickford has become the thing. He reacts too easily.
Paul Hewitt
39
Posted 07/02/2022 at 20:48:27
Nothing to fear tomorrow. Easy 3-1 win.
Jamie Crowley
40
Posted 07/02/2022 at 20:49:15
Rob -
Such a great point. Jordan just has to keep his head. He looked like his hair was on fire Saturday.
Going back to his eternal enemy's home, he has to stay under control.
Great, you've got me scared as fuck now. Thanks, Rob!
Dale Self
41
Posted 07/02/2022 at 20:58:41
I think it's about the defensive pressure this game. Newcastle will probably put a few new faces on the pitch and we should be able to press them into some mistakes. Limit the possession in their third and get off a shot rather than turn it over, dallying about.
We should be able to work ourselves on top if we don't score early, we just need to make their possession work through a lot of resistance. Richarlison should be prime for some touches up front so let's find him early and get the pressure on.
Colin Glassar
42
Posted 07/02/2022 at 21:12:06
Like everyone else ,I was chuffed to bits with our win against Brentford but I'm not going overboard after one result.
This is our bread and butter. These next two games are must-wins. These games could shape the rest of our season so let's all take a deep breath and pray that we pick up 6 points so we can all breathe a bit easier.
Jay Wood
[BRZ]
43
Posted 07/02/2022 at 21:15:57
Jay @ 35, this:
'while I thought Pickford was rash I noticed that Michael Keane totally lost his man and the ball.'
And Jamie @ 40, this: 'Jordan just has to keep his head. He looked like his hair was on fire Saturday.'
Neither of those statements are true. Not once was Jordan rash, or out of control.
Michael Keane did not lose Toney. Holgate did. Keane was the one waving forward his backline and was well ahead of both Holgate and Mykolenko. Keane was marking another forward, right in front of him. Toney wasn't his man. Holgate was in touching distance of Toney. Both those players were behind and to the left of Keane, who did the right thing.
Toney ran right to left, right in front of Holgate. Holgate stepped forward and appealed for offside, allowing Toney a complete free run into the penalty area. Unfortunately, Mykolenko hadn't moved forward with the rest of the defence and played him onside.
The penalty doesn't happen without Holgate's and Mykolenko's poor judgement. Nowt to do with Michael Keane.
And for me, Jordan was hard done by. Toney milked it and got a penalty he didn't deserve.
The video evidence could not be clearer.
Mike Gaynes
44
Posted 07/02/2022 at 21:22:31
Robert #34, thought I read somewhere that Joelinton is injured.
Jamie #36, agree with all your points but I don't think we'll see both Donny and Dele start. Neither has any game fitness at all. More likely you'll see one start and the other sub in for him around 60 minutes.
Rob #37 and Jamie #40, if Jordan is our greatest danger, then we're in safe hands IMO. Personally I think our red flag danger is defending dead ball situations with massive trees like 6'-7" Burn and 6'-3" Wood going up into the box for corners. That's why I want to see Mina and Keane in the middle instead of the smaller Holgate.
Neil Copeland
45
Posted 07/02/2022 at 21:28:09
If their predicted line up is correct, the barcodes will have 3 new faces (including Trippier that is) in defence and Guimaraes in the centre of midfield.
They may all have blinding debuts of course but that would seem unlikely. So, I think as long as we go at them from the off we will be okay. Need to really rattle them and quieten the support from the start.
There are no more excuses for Newcastle, they have spent big and are under a lot of pressure to deliver. We can take advantage of that.
Kieran Kinsella
46
Posted 07/02/2022 at 21:31:25
Neil,
The weird thing to me is that they've spent big but spent a lot on players who look like the types you'd expect to see in or around the relegation battle: Burns, Targett, Wood. If they survive I can't see these players cutting it if they're expecting to be actually competitive.
Seems very short-sighted spending to me. Get players who are marginally better than what we have or old (eg, Trippier), necessitating another huge spend next summer. So, in other words, they're following the Moshiri blueprint of how to not invest wisely.
Tony Abrahams
47
Posted 07/02/2022 at 21:38:00
The debate about our central defenders will be going on for however long it takes us to improve this very key position, imo.
Darren H has highlighted on another thread how poor Mina's position was when Brentford got their penalty, and people are now debating who was at fault between Holgate and Keane.
I thought all three of our central defenders looked composed when they had possession of the ball on Saturday, but it's obvious they don't talk enough between themselves. This is an absolutely massive part of defending, and is possibly the major reason why none of them have ever really built up a good partnership between themselves.
Neil Copeland
48
Posted 07/02/2022 at 21:38:44
Kieran, I see it that way too. I've always liked Trippier but he's not played over here for a few seasons now and is getting on a bit. The others seem like last resort acquisitions after missing out on the number one targets.
The only exception being Guimaraes who will likely take time to settle and get used to the Premier League.
They have cash to burn at the moment but, like us, may find it can run out much sooner than anticipated unless there is some sort of planned control.
Richard Nelson
49
Posted 07/02/2022 at 21:43:26
If I was Eddie Howe... I'd be asking my team to target Seamus Coleman.. the Guy is tenacious but 2 games in 4 days...?
I hope he's had his Weetabix!
Jeff Armstrong
50
Posted 07/02/2022 at 21:50:26
Pickford was getting involved with a few of their players on Saturday, mostly off the ball, so it probably didn't show up on TV. He was fighting petty arguments at times, at least twice with Toney even before the penalty.
Newcastle fans have got inside his head a few times in the past so he needs to concentrate on his game and what's going on in front of him.
Ray Roche
51
Posted 07/02/2022 at 21:53:04
Mike Gaynes @44
According to Howe, Joelinton is fit to play.
,
Tony Abrahams
52
Posted 07/02/2022 at 21:54:25
I think he's going to try and get Saint-Maximin floating off Chris Wood (just realized he's a Newcastle player now) and looking to go into the space in-between our central defenders and fullbacks, Richard.
Hopefully, we can get on the ball tomorrow and carry on from where we left off on Saturday afternoon.
Robert Tressell
53
Posted 07/02/2022 at 21:56:08
Kieran,
I'd say it is pragmatic, not short-sighted spending. Only the likes of Burn, Targett and Wood were prepared to join Newcastle. They couldn't get anyone else. Pinching Wood was also deliberate sabotage of Burnley.
It has made them stronger and more solid.
It could be a really hard match.

Neil Copeland
54
Posted 07/02/2022 at 21:57:09
Hopefully Frank will tell them to attack and let Newcastle worry about us rather than the other way around.
Mike Gaynes
55
Posted 07/02/2022 at 21:57:57
Tony #47, Darren (Holgate's biggest booster on TW) has never had much good to say about Mina. He's always "out of position" or some such.
However, another poster has highlighted that we win .8 more points per game with Mina in the starting 11 than without him. And just look at our record over the past two seasons to see that all our best stretches of performance were when Mina and Keane were playing together in the middle. I think their partnership works very well -- when they are both available.
No question for me.
Ray #51, thanks for the updated information. The way he has played this season (20 games, one goal), that's not necessarily bad news!
Christy Ring
56
Posted 07/02/2022 at 22:01:46
I don't think he'll start Calvert-Lewin but, either way, Richarlison or Gray will be on the left wing, and they should target Trippier, who is totally overrated in my opinion. Good going forward but very poor defensively.
Neil Copeland
57
Posted 07/02/2022 at 22:03:06
Mike @55,
I really like Mina too. He has presence, doesn't take any shit, and is a leader. But his fitness is a concern and I find it very frustrating that, just as he gets a run of games, he always seems to pick up an injury.
Keep him fit and he is one of the first names on the team sheet for me.
Tony Everan
58
Posted 07/02/2022 at 22:03:38
I am confident we will take it to the Barcodes and win. Lyndon is right I think, Frank will go for a 4-3-3:
Pickford
Holgate Keane Mina Mykolenko
Allan, Van de Beek, Gomes
Gordon or Gray Calvert-Lewin Richarlison
Gray or Gordon – I don't want to leave either out but the team has to have balance. One or the other will make a big impact from the bench if needed.
Coleman gives 100% but worries me now. Holgate, now he's been playing a bit better, only a fraction less so at right-back. I want to see Patterson start matches but I can't see him being blooded in this crunch match.
Brian Wilkinson
59
Posted 07/02/2022 at 22:07:16
Rob @37, I was just about to post the same thing about Pickford needing to stay focused and not get involved with the home crowd.
Saved me a long-winded post there.
Mike Gaynes
60
Posted 07/02/2022 at 22:08:21
Christy #56, I'd say the same about Targett. Fierce competitor but slower than grass growing.
Neil #57, no question that's his weakness. But it's not like he has a chronic bad knee or a recurrent hamstring or something -- it's a different injury every time -- so I think his problem is more about the overaggressive way he plays, especially with Colombia. I keep hoping every injury is the last one.
Tony Hill
61
Posted 07/02/2022 at 22:13:29
I wouldn't play Calvert-Lewin, I'd play Gray and Gordon either side of Richarlison.
That said, Calvert-Lewin does seem to score against Newcastle.
Over to you, Frank.
Mike Gaynes
62
Posted 07/02/2022 at 22:19:02
Tony #58, Holgate has only 9 appearances this season, none of them at right-back. Hasn't played a game at the position since last spring. We have three actual right-backs in the squad. Can't see Frank doing that.
Neil Copeland
63
Posted 07/02/2022 at 22:20:19
Given the options that we have means we are not so reliant upon Calvert-Lewin and I wouldn't start him either. He needs to get properly match fit otherwise we are risking him being injured and out for a run of games again. Bring him on for the last 20-30 mins and ease him back in.
Mike #60, yes, that is what I find so frustrating.
Paul Birmingham
64
Posted 07/02/2022 at 22:22:32
Hard work, and good game management tomorrow regardless whom starts.
Ideally an early goal or two and turn the crowd.
A must win and put the pressure on the Skunks and a big boost for the rest of the season.
All being well Everton will turn up and every player will play for the Everton shirt.
UTFT!
Dale Self
65
Posted 07/02/2022 at 22:47:55
A bit of random news while we wait for tomorrow: Brenda is now the favorite for the sack at 9/2. Dyche is in second but won't be going anywhere... and then it is Eddie baby coming in at 13/2.
I could see Eddie baby cozying up to Brenda's spot by full-time tomorrow. Frank has a chance to show his ruthless side and, if he shows up without shaving again, Eddie's in trouble.
Colin Malone
66
Posted 07/02/2022 at 22:50:07
It will be a tough decision to drop any of the team that did so well on Saturday. I reckon he will start with the same team, Mina for Godfrey, but could change it, depending on the Newcastle team formation.
Tony Hill
67
Posted 07/02/2022 at 22:53:22
The key tomorrow, and indeed for the future, is to avoid panic. We were at it again when we went two up on Saturday, we lost concentration when they threw a few players up front and could have struggled against a better team.
We need to learn to control tempo and not to be hustled. Our fourth goal against Brentford is obviously an example of how we should be looking to play, keep possession (the besetting sin of the last 6 to 7 years has been a failure to retain the ball) and move to create options to facilitate that.
Calmness please.
Pete Clarke
68
Posted 07/02/2022 at 22:54:10
This is our second most winnable game left to play this season so I think we need to nail this to keep our confidence high. Hopefully we keep It tight at the back and give the ball to Richarlison and Gray to do the damage.
The Geordies will know this is a must-win game too so they will be all out for goals and leave the defense exposed. We need a good leader tonight and I feel Anthony Gordon is showing that he's got it. Goal for him tonight.
COYB
Pete Gunby
69
Posted 07/02/2022 at 23:05:36
I agree Kieran. The difference being that they have unlimited funds which makes those mistakes less significant.
Jay Harris
70
Posted 07/02/2022 at 23:13:02
Jay,
I don't often disagree with your opinions but I am definitely of the opinion that Jordan was very shaky on Saturday. Yes, he did pull off a couple of really good saves... but I saw the nerves that he showed early last season. The penalty was harsh but he knew he caught him.
As regards Keane, I watched the replays and am still of the opinion he should have seen Toney's movement getting between him and Holgate and done a lot more.
As regards Newcastle, I think it will be tough to leave any of the front 3 out but, if Calvert-Lewin is back, I would say Richarlison's and Gray's goalscoring should give them the edge over Gordon and for me Donny van de Beek goes straight into our midfield and we revert to a back 4.
Jay Harris
71
Posted 07/02/2022 at 23:17:45
Pete,
I would say Leeds, Watford and Brentford are more winnable given Newcastle's injection of funds and impetus but football never works that way – just look at our Arsenal result and then Brighton.
I would settle for a few draws given our need to get points on the table.
Jay Wood
[BRZ]
72
Posted 07/02/2022 at 23:40:39
Jay, I watched the entire game live and couldn't understand the claims by some that Jordan was a bag of nerves. One even went so far as claiming his 'Tourette Syndrom' had returned.
Putting aside that it was Tim Howard afflicted with Tourettes, I was curious to pay close attention to Jordan's performance thinking I must have missed multiple incidents of his 'shaky' play you and others claimed when I watched the full 90 minutes back as I always like to do.
He had no shaky or flappy moments in goal. None. Mostly because Brentford barely entered our half in the first 45 minutes, never mind our penalty area.
There were four moments which could be construed as 'shaky' or coming into conflict with the opposition players, as also claimed by some, if you really want to stretch things.
Early on, from a corner, he was fouled by their big centre back Jansson. Toney also got involved. The ref blew for the foul immediately. Jordan and Jansson could clearly be seen laughing with each other.
Then there was Coleman's dreadful and wreckless sideways back pass which Jordan had to be alert to, which he hacked away as best as he could given the Brentford forward closing in on him. Nothing shaky in that. He saved Coleman's neck.
Then Jordan and Toney came together with Jordan winning a goal kick. Toney was a right snide, holding Jordan's arm and preventing him from running back into position to take the goal kick. No great contretemps between them, just Jordan telling Toney to sod off and then getting on with the game.
Again on a corner, as he came for it, he was clearly pushed in the chest and again the ref immediately gave the free kick. Justifiable, but mild, protest by Jordan to the ref before simply getting on with the game.
Barely anything of note in the second half to justify your claim that he was 'shaky'. The penalty he had to come out for it. I maintain Toney milked it and was lucky to see the penalty given. Very mild handbags between Toney and Jordan after the penalty, with our man gathering up the ball and Toney wanting to grab it off him to restart the game quickly.
Then there was the strange hanging ball (an effect of the strong wind..?) that bounced between Mina and Jordan, allowing Toney a sniff. Cleaned up by Jordan. No histrionics.
As for you continuing to blame Keane, rather than Holgate, for Toney getting clear on goal, I'm frankly not surprised, Jay. I don't believe any fair and just person without preconceived notions about a player can watch that play back and absolve Holgate, but blame Keane.
Sorry Jay. But you are one of several TWers who are simply not fair and just in your assessment of Michael Keane. Your reading of that play confirms that suspicion.
Lee Howard
73
Posted 07/02/2022 at 23:43:04
I just want to say after this horrific year, I am so excited to see what happens against Newcastle. It's been a while since the team has not picked itself.
COYB
Derek Thomas
74
Posted 07/02/2022 at 23:43:41
Now the euphoria has had time to die down a bit, we get a proper test; this will be played at a proper cup-tie pace.
We have to go about it in the old style European Away Tie manner. Expect the home crowd to be raucous and opposition likewise, ride it out sensibly for 25 minutes or so, win the 'fight ball', then start to play your 'football'. A goal before half-time is a bonus.
Start the 2nd half in a similar manner... why are we always surprised when a team comes out revved up after the half-time talk?
Win a bit more 'fight ball'...probably only 10 minutes worth... it's Eddie Howe, for fuck's sake, not Klopp or Pep.
Get a couple of goals, manage the game out – luverly jubberly, job's a good 'un.
Everybody clear on that?
Carry on.

Tony Hill
75
Posted 07/02/2022 at 23:52:29
There's a lack of confidence and coherence at the back which I expect Clement to solve or, at least, to improve significantly. Cole will help with that too.
I'm not sure that we do need a new centre-back (though I understand those who struggle with all of Keane, Mina and Holgate). I've always thought that the area of any team that can be most improved by proper coaching is the defence and I think that's what we'll be seeing over the rest of this season and beyond.
Christopher Nicholls
76
Posted 07/02/2022 at 00:04:01
Looking forward to us having much better options from the bench, particularly in midfield and attack. Games will come thick and fast now with the postponed games and hopefully staying in the cup for a bit of a run.
Not rushing Calvert-Lewin or Doucouré back too quickly, being able to shuffle the pack in games, should keep the competition for places high and allow us to stretch teams more in the second half.
Realistically there are strikers and midfielders that teams don't want to see entering the fray in the last 20-30 mins.
Christopher Nicholls
77
Posted 08/02/2022 at 00:06:46
We will likely miss Godfrey, but hopefully Branthwaite gets an opportunity or two to step up. I'd much prefer a naturally left-sided player.
Back 3 with Mina captain, Jarrad and Mason either side, for my money.
Bill Watson
78
Posted 08/02/2022 at 00:50:50
Two musts for tonight:
Gordon must start.
Coleman must not.
Brian Wilkinson
79
Posted 08/02/2022 at 02:14:23
I know there are a few who like a little flutter, so here are some interesting odds on Skybet, when you click on specials, then Managers specials and click on Frank Lampard
Everton top half finish, price boost :16/1
Everton to win next three premier league games: 20/1
Everton to win FA Cup and top-half finish: 150/1

Everton are around 7/4 to beat Newcastle, go on the Lampard manager special and you get 2/1 under first league win.
You can also get 20/1 for Lampard to win Manager of the Month anytime this current season. Very tempting if they win the next three games.
For the doom-and-gloomers you can get 25/1 Everton to lose their next three Premier League games.
Alan J Thompson
81
Posted 08/02/2022 at 03:51:48
The next four rounds of games could decide this season: win them all and relegation is almost a thing of the past but lose them and we are really in the mire as it will lift those below us. What team would I put out? Whatever Frank thinks it should be but Gray, Gordon and Richarlison up front is a must.
Darren Hind
82
Posted 08/02/2022 at 03:51:54
Tony A
Mina gave a perfect example of what a player who has been dragged out of position and taken out of the game looks like. He is left in no-man's Land.
Keane should have been aware of what was going on behind him. But, if the big fella plays where he should have been playing and isn't caught in no-man's land, that penalty does not happen. The guy playing in the middle of a three simply mops that up.
Laurie Hartley
83
Posted 08/02/2022 at 04:23:33
For the first time in a long time, I have got the "good nerves" going into this game. I feel confident we will score.
The old me would have thought don't change a winning side after Saturday's performance but I think our new manager will change it for this one – Coleman missing out to young Patterson.
I do think he will go three at the back again though. Can't change the front three. I think he will save Calvert-Lewin for the Leeds game.
Pickford
Holgate, Mina, Keane
Patterson, Allan, Gomes, Mykolenko
Gordon, Richarlison, Gray.
Plenty of options from the bench after 65 minutes:-
Van de Beek for Gomes
Alli or Townsend for Gordon or Gray
Kenny for Patterson if things don't pan out for the lad on his debut.
I think the two new guys will get some minutes once we are comfortable.
Jamie Crowley
84
Posted 08/02/2022 at 04:45:59
It's always a bit weird when people are saying things like, "If we're to win today..."
When I've not even gone to bed yet, and in my world the game is tomorrow.
Anyhow,
Jay "Knock On" Wood, I think you're nuts, man!
Jordan got a penalty, went diving out at the fella and mis-timed it. He also was jibber-jabbing with the guy (their striker, think it's Teney or something like that) multiple times. He went ballistic on his defenders after the penalty when he was the one at fault (aided by the young Mykolenko kid who wasn't level with his backline partners), and I dunno, just random "other stuff" because I know how you love an argument not backed up by clear, hard evidence! I thought he looked a fucking drug addict teetering on doing the whole village for a fix!
Look, the kid is brilliant and I'm a fan. But he is a bit of a nutter, and I'd say he can get combative and dramatic at times, and we did see that on Saturday.
He's going back to play what is, for him, his biggest rival. The kid fucking hates Newcastle, and you and I have both seen him try to take on a whole stand of their fans!!!
He has to drink decaf tomorrow (this??) morning, and just keep his head about him. Because he's a great shot-stopper (sublime actually), but he's an emotional little cuss, and those Newcastle fans will make it their life's mission to get so far under his skin he won't be able to **insert intelligent and witty remark here**.
He's got to keep his head.
Nicolas Piñon
85
Posted 08/02/2022 at 04:49:05
I guess Van de Beek will start.
Rest of the team... I dunno!
COYB!
Mike Gaynes
86
Posted 08/02/2022 at 05:59:45
Jamie, after all these years on TW, you're not used to the time differences yet? Oh, well, you're in Florida, which of course is stuck in a Star Trek temporal anomaly. 1994 or so.
Anyway, I think you and others are wildly exaggerating on our friend Jordan. Tourette's? Ballistic? A "fucking drug addict teetering on doing the whole village for a fix"? Sorry, I know you love an argument too, but that's way far over the top.
Pickford ain't exactly Iceman Ederson, but he ain't the Tazmanian Devil either.
Christopher Nicholls
87
Posted 08/02/2022 at 06:25:20
Golden rule for me, it's not tomorrow till I go to bed. Here in Los Angeles, it's still Monday and the game is tomorrow lunchtime!
Personally, I thought Pickford had a mostly quiet game. The only drug addict looking for a fix that I saw was Toney, who looks like he could pick a fight with his own shadow if left alone long enough.

Bob Parrington
88
Posted 08/02/2022 at 07:25:54
Ha! Ha! F'n Ha! Jamie. Must have thought the topic was getting boring, wanted to add a considerable dose of spice and so picked on Jay Wood, possibly one of the most level-headed, analytical and informed TWebbers.
Enjoy the Roberta mate as there's likely a lot coming your way.
Pickford's come a long way since his melt down vs The Barcodes and is hardly the "freak-out".
But thanks for the chuckle when reading your #84.
Bobby Mallon
89
Posted 08/02/2022 at 08:24:11
Steve Buckley @21,
Godfrey is a really good defender. But our best left-back? He can't cross a panel note, always turns back to pass. But he is a great defender.
Mykolenko is the future and needs to play every game. Zinchenko took a season to bed in properly at Man City, you would have him in our team in a heartbeat. Mykolenko needs time.
Bobby Mallon
90
Posted 08/02/2022 at 08:39:06
My team I would pick (in a 4-3-3):
Pickford
Kenny
Mina
Keane
Mykolenko
Allan
Van de Beek
Gomes
Gordon
Richarlison
Gray.

Martin Mason
91
Posted 08/02/2022 at 08:57:53
All I ask is that we play really well and take 3 points however we do it. 3 points and a good performance will solve a lot of problems.
The key now, and I'm sure Frank Lampard knows, is Gomes first on the team sheet.
Alex Gray
92
Posted 08/02/2022 at 09:01:33
I'd keep the same team as against Brentford in all honesty. Blood the new signings in slowly and Calvert-Lewin wasn't fit before his latest injury.
Trevor Cotterell
93
Posted 08/02/2022 at 09:13:30
I'm not even going to try and offer up a team... isn't it great to have so many options? But looking through all the posts above, isn't it odd that no-one has included our current top goalscorer, Townsend? One or two suggestions he might come off the bench. Just find that interesting!
Martin Mason
94
Posted 08/02/2022 at 09:14:04
I don't believe that we're strong enough in midfield to play 4-3-3 and that we'll play the compromise 3-4-3
Jerome Shields
95
Posted 08/02/2022 at 09:17:32
In the Premier League, teams are scrutinised for weaknesses by an army of analysts and Newcastle will have done their homework. Gomes will not get the space and time he had against Brentford. He is susceptible to extra attention and being pressurised, being pushed deeper, and giving away fouls in dangerous areas.
Keane has a perennial problem on his right, getting exposed again with Brentford scoring a goal. Everton at last developed their final third play, engaging and harrying opposition defenders, creating space and using it with good true passes and players running into space to create options.
Hopefully, Dele Alli or Donny van de Beek will start. A Man Utd mate told me that Van de Beek never made an impression on starting a game, having to be subbed. Hopefully Lampard will be able to correctly fit him in, as he transformed Mykolenko with better positioning.
Dare I say it, Tosun is a lot better when functioning final-third play is part of the manager's tactics. Only Ancelotti made an attempt before, mainly due to the fact he had Rodriguez.
The intial battle will be between Newcastle trying to push their defensive line up to compact midfield and Everton pressing them back. We will know after the first 5 minutes, as the Brentford Manager did.
Keane needs to play on the left, with Mina on the right. Both Ancelotti and Benitez learnt this. Mina attempts to cover the space behind a slower Coleman; Keane isn't interested. Maybe Patterson may make his debut.
It will be interesting to see who Frank introduces from the four January signings and where. Glad we didn't get Zouma.
Hopefully Pickford will have settled a bit and avoid engagement with the Geordie fans.
Jerome Shields
96
Posted 08/02/2022 at 09:28:14
It occurred to me the Geordies will never forget or forgive Pickford's Sunderland time.
Dave Lynch
97
Posted 08/02/2022 at 09:36:38
Jamie @84.
You know very little of a goalie's mindset (I played in that position).
Rule 1. It's never the goalie's fault, it's always poor defending that has allowed the opposition to score.
Rule 2. Roast you players when the opposition score, tell them how useless they are in no uncertain terms.
Rule 3. See Rules 1 and 2.
Derek Knox
98
Posted 08/02/2022 at 09:52:59
Dale @65,
I like your 'Frank in Hirsute Brute mode' but, he is not on the pitch, well, during the bit that matters anyway. I just hope we carry on from where we left off on Saturday, with not too many changes. It's early days for our squad getting used to the new style of play implemented (long overdue) by Frankie Goes to Hollywood!
So it will be "Two Tribes Go[ing] To War"!
Dave Williams
99
Posted 08/02/2022 at 09:54:42
Selecting the team depends largely on who is fit for a second game in four days. Coleman is the obvious concern but I'd also be a bit worried about Gomes (who worked very hard for 95 minutes).
Anyone advocating Gordon for the bench can't have watched the Brentford game. This lad has pace, loads of skill, fantastic workrate and fights like hell for the team. As a former defender myself, I would hate to face him because I wouldn't get a moment's peace.
I would play Mina and Keane as Newcastle will be a big threat from set-pieces and that is another reason to consider whether Gomes should play as he has that tendency to give away dangerous free-kicks.
No need to play Calvert-Lewin – better wait until their defenders tire a bit then bring him on if we need him.
I hope Coleman can make it but, if not, then Kenny or Holgate to replace him as Patterson deserves his debut to be at home rather than in front of 50,000 desperate Geordies.
My team? Same as Brentford after Mina came on but Van de Beek in for Gomes and right back depends on how fit Coleman is. Calvert-Lewin and Alli to come on if we need them. This will be a very tough game and Frank really has to send us out ready to scrap.

Brian Harrison
100
Posted 08/02/2022 at 10:06:59
I have no idea what team Lampard will select, but I do know they will be motivated to carry on where they left off on Saturday.
As Lampard said, "I cant guarantee we can win every game but I can demand that every player leaves the pitch having given everything," and as fans, that's what we want to hear.
I have no idea what the result will be tonight, but I think, given what Lampard has said and what we all saw on Saturday then this team will be trying to get on the front foot at every opportunity and attacking the opposition.
James Lauwervine
101
Posted 08/02/2022 at 10:30:32
All this talk about the Brentford goal made me go back and watch what happened again a few times.
To me, there are three players at fault: Mykolenko for not stepping up in line; Holgate for assuming he had and leaving the player to run clean through (Toney was definitely Holgate's man); and Pickford for diving at the guy's feet.
Anyone who thinks Keane is at fault is either prejudiced or has issues with their eyesight. He's a human with front-facing eyes, not a bleeding lizard.
As for tonight, I have a disproportionate and unreasonable dislike of Newcastle (team, not city) and desperately want us to beat them. I can also then send a satisfyingly smug text to a Geordie 'mate' who stole my girlfriend 30 years ago. I would also love them to go down with their bastard owners.
Geoff Lambert
102
Posted 08/02/2022 at 10:46:07
Big big game for both teams tonight, a win will boost the confidence and get the much needed momentum up and running.
I think the pressure will be more on them than us we need to see plenty of the ball early on and silence the crowd. A goal just before half-time and come out for the second half on the front foot.
I like the intensity from the Brentford game, press them hard and let Gordon and Gray feed Richarlison who tends to score in bursts. I think he might start with the same team and bring on Van de Beek or Alli and Calvert-Lewin in the second half. COYMB

Tony Abrahams
103
Posted 08/02/2022 at 11:00:41
That was also my take on it, Darren, but not everyone will see it the same way, I'm certain.
Danny calls it anticipation, but it also doesn't look like our defenders actually communicate with each other very much.
I heard it on good authority that Benitez had began to play with a back three, hoping that they would all begin to compensate, and try to negate each other's weaknesses (this had apparently worked for him at Newcastle). Although I didn't agree with this decision, I could see where he was coming from.
My own view was that we needed a third body in the middle of the park, and we also needed Yerry Mina fit. I also now believe that, if Lampard can just sort out our defence, Everton will climb the table rapidly.
Jerome Shields
104
Posted 08/02/2022 at 11:15:54
James#101
Keane was out of position too far to the left and was too far forward, in fact coming front. The Brentford attacker was able to run in behind him into the space Keane should have been in. Everton lost their shape as a result. In coming forward he was trying to mark a player who was covered by another Everton player, having lost the player who scored the goal.

For some reason Keane has done similar in a number of games, resulting in the opposition scoring. Normally the attacker is untracked, another problem, coming throught centre left, but in this game he came right to left across the goal, again showing that Keane was too far forward.
Graham Mockford
105
Posted 08/02/2022 at 11:22:41
The biggest problem with Mina is his durability, he's missed 1 in 3 Premier League games in the last three seasons.
What is incontrovertible is that, when he does play, we concede less goals and gain more points by quite a margin.
Peter Carpenter
106
Posted 08/02/2022 at 11:23:29
Jerome (95),
I'm glad we didn't get Zouma too. So is the black cat that sometimes wanders across Goodison.
James Lauwervine
107
Posted 08/02/2022 at 11:28:56
Fair enough, Jerome, but I don't see it that way. Keane was marking a player in front of him in the correct position as I see it. If Mykolenko had stepped up, or Holgate had tracked the player who was right next to him when the ball was played, it wouldn't have happened. But I take your point about the space behind.
Anyway, Pickford shouldn't have dived at Toney's feet at that angle, strikers are always going to try to poke the ball past and leave their trailing foot in. It's easy to be critical though, these are split-second decisions!
On a separate note, What the fuck re Zouma. Utterly disgraceful.
Mark Ryan
108
Posted 08/02/2022 at 11:36:00
Nerves will play a part for the Skunks. If we get an early goal, we'll win the game.
Bournemouth under Eddie Howe were a bit of a bogey team for us and so I hope that curse will stop tonight. I see us edging it but I don't expect a lot of goals.
How he will set the team up is anyones' guess but do you change a winning team? I'd say stick with the team that started (other than Godfrey) and leave as is. Introduce Dele and or Donny as and when. I don't know what their current match fitness is like.
Win tonight, win Saturday and we can breathe easy. UTFT
Brian Murray
109
Posted 08/02/2022 at 11:40:07
Franky boy knows it's up to him to keep or tweak a winning side and performance to get Dele and or Bonny in. Nice problem to have.
If we can subdue the hysteria early on and somehow get to grips with the lively Saint-Maximin,, I don't believe they have much else.
As I say, we have much more threat than them. The last two managers failed hopelessly to get that balance right between being solid and creative.
Steve Griffiths
110
Posted 08/02/2022 at 11:53:07
All the discussion about possible team selection is music to my ears. How great is it that we have choices and therefore options off the bench?
All the top teams have at least two players for each position so that they can rotate, rest, and make substitutions when necessary. I am of the opinion that we are now only squad light in 2 maybe 3 areas, which are defensive midfield, left-back and possibly goalkeeper.
Priority for the summer for me is a younger upgrade or replacement for Allan, eg, Bissouma (Brighton) or Ndidi (Leicester) and another left-back starter or back-up, unless Nkounkou is considered ready after his season's loan.
Anyway, roll on tonight; we're I can see only one possibly two changes from the team that won the game on Saturday. I think the manager may rest Coleman with Leeds in mind, with Van de Beek in to reinforce midfield in a 4-4-3, Holgate at right-back, Calvert-Lewin, Alli and Townsend off the bench if required.
Conor McCourt
111
Posted 08/02/2022 at 11:59:52
Mike @55,
Your observation about Mina and Keane being our best partnership being unquestionable for you, is totally questionable for me.
What has happened over the last 2 years will be almost irrelevant under this regime. Being camped on the edge of our box and backs-to-the-wall defending will no doubt be a thing of the past under Lampard.
When we played Mina and Keane together under Silva, they were a total disaster and it took the introduction of Holgate to really help the defence. I think Mason will be a big player under Frank and noted he started Mason on the right of a three, which is perfect for him and not a role he has had a continuous run at.
Personally, I think Frank will be really happy with all the defenders he inherited. Keane for his experience, availability and quality on the ball, Mina for his leadership, aggression and physicality (both these two can score from set-pieces), Mason and Ben for their speed, ability to travel with the ball, and play through lines. Ben brings more athleticism while Mason at his best (under Silva) will hopefully bring more composure. Branthwaite will be very important to bring balance to the squad, he is arguably the most complete defender and seems the most natural partner for any of the others except possibly Godfrey.
My view on the goal on Saturday was that all weren't great positionally; however, full blame should only be attributed to Mykolenko. Keane guesses that the danger lies with the man, Holgate seeing Keane in front plays Toney offside but unfortunately the Ukrainian, who can see the whole picture in front of him, is in a terrible position deeper than the centre-halves and is caught ball-watching, playing everyone onside.
Tom Bowers
112
Posted 08/02/2022 at 12:28:20
This could be viewed as a six-pointer like the Burnley - Watford game the other day and hopefully at least I would like at least a point.
However, I hope they don't have a mindset from the off of just defending. Barcodes will be up for it and always have a boisterous noise behind them but an early Everton goal will silence that somewhat.
Here's hoping the new management and new guys have a lot more to offer than Rafa and his ideas.
Midfield is always the key and if they get a grip early and don't give away silly free-kicks and corners, then they can keep the Barcodes ''big guys'' in check. Burn and Wood will be very dangerous there.
Kim Vivian
113
Posted 08/02/2022 at 12:29:12
Steve, 110 - hi.
I think youve nailed it there. If we stick with that 4-4-3 strategy, we'll definitely have them on the back foot. :-)
Mike Price
114
Posted 08/02/2022 at 12:39:29
I'm worried about the left back position…hopefully Ashley Cole is getting his message across.
It would be nice if Pickford could keep a clean sheet, I can't remember the last time he made the difference and actually stole us points.
Mark Ryan
115
Posted 08/02/2022 at 12:53:59
Feels somewhat comforting to know that Ashely Cole is going to be Mykolenkos' mentor. He might be able to develop a real gem for us and also helping out players like Patterson, Keane, Godfrey etc players who are still learning their craft
John Keating
116
Posted 08/02/2022 at 13:24:47
343 for me with minimum changes from the Brentford game.
DCL, and the 2 new guys on the bench
I think Branthwaite should come in for the injured Godfrey.
Patterson in for Coleman, who most have said is getting past it, 2 games in a few days may be a bit much
Pickford
Holgate, Mina, Branthwaute
Patterson, Allan, Gomes, Myko
Gordon, Richie, Gray
When the barcodes have the ball it can quickly go 4 at the back depending what side they're attacking and 4 in midfield
No defending from the first minute, start as Brentford and shut the crowd, who will be well up for it. Get that first goal and get them nervous!!
Frank Crewe
117
Posted 08/02/2022 at 13:32:17
People worrying about the left back position. Is full back even a position anymore? Seems to me full backs are now wingers set further back. These days they exist to provide width and crosses. Defending is of secondary importance to getting forward to support attacks.
If we want full backs to defend then we can't ask them to get forward but blame them for being out of position if we get hit on the break.
Mike Price
118
Posted 08/02/2022 at 13:38:53
Frank#117 Fullbacks still need to close down, tackle and stop crosses. I know Mykolenko is new to the country but he cost a lot of money and the two games I saw him in, he looked clueless. Obviously we're all hoping that's just while he gets used to things but we need immediate impact from our new signings because we're in trouble.
Alan McMillan
119
Posted 08/02/2022 at 13:44:33
I really like Mina but I noticed during the Brentford game getting involved in verbals, especially with their forward Toney. While I admire the in-your-face attitude, I hope it doesn't lead to a loss of concentration that will cost him.
I think this game is too important to risk Séamus at right/wing back. He has a lot of minutes on the pitch this season and could probably do with giving someone else a chance, though I'd imagine he'd be honest with FL and the management team if he didn't think he'd be able for it. Would Holgate do a good job at right back?
Mark Ryan
120
Posted 08/02/2022 at 13:45:05
Getting pre-match nerves now for the first time in yonks
Steavey Buckley
121
Posted 08/02/2022 at 13:47:39
A back four is the most efficient formation without weakening the midfield to protect the goal with both full backs who can be called upon to protect the centre of the defence. When there are are 3 defenders at the back they reduce defensive cover by 25%. The first job of any full back is to defend not to attack. But when it comes to defending, Mykolenko is a poor substitute for the injured Godfrey, who can also play as centre half.

Danny O'Neill
122
Posted 08/02/2022 at 13:47:56
Interesting point Allan @119. On one hand it's something we don't have enough of the "wasp in your ear" stuff and are too nice. But it has to be balanced so we hold our nerve and don't lose the plot. Allan is very good at it.
Heading north later this afternoon. Not stopping over so it's going to be a late one. Make it worth it Everton.
Brian Murray
123
Posted 08/02/2022 at 13:53:29
Good on yer Danny. My bro Tony and his two lads going. Look out for a perma tanned probably drunk fella going on about his burger stall ( the big one at the park end ) safe and glorious journey for you. Hope catch up next game you here ( Leeds ? ) coyb
Lynn Maher
124
Posted 08/02/2022 at 13:56:06
As a couple of other posters have mentioned, the absolutely awful Kurt Zouma incident. Which is beyond belief in itself and has been widely condemned. Even I couldn't believe the headline from the Liverpool Echo.
Kurt Zouma apologies after former Everton loanee filmed kicking cat
Why not just call it the kopite Echo!
Sorry, I know it is off topic but I am so upset and angry at the same time.
Bill Gall
125
Posted 08/02/2022 at 14:27:22
Talking about today's team selection, why change a winning team?
Newcastle rely on the one forward, what's his name, my wife calls him the gladiator. This is supposed to be a must-win game but I think there is more pressure on Newcastle than Everton, just imagine their manager's feelings when waiting in the wings is Rafa.
Everton players are more excited about playing after the last game, and with the 2 new midfielders ready, everyone still wants to prove themselves, so the only change I can see is Van de Beek in for maybe Gomes as he is more of a goal threat.
Tony Abrahams
126
Posted 08/02/2022 at 14:38:08
Only players who can see right along the line can genuinely play the offside trap imo Conor, and Holgate obviously couldn't.
"Communication is key", everyone gets caught on the wrong side at times, because football isn't played out of a book, or on paper, and sometimes that little shout is all's a player needs, and it does seem to be something that's really lacking at times imo.
Tom Harvey
127
Posted 08/02/2022 at 14:42:50
I can't call this game, two sides with new managers and new players, both fully 'up for it' after a lay-off and the game is under floodlights, I've been looking forward to this.
I'm feeling that derby tingle, this should be a decent punch up, marvellous!

Christopher Timmins
128
Posted 08/02/2022 at 14:43:57
A vital game tonight. We have simply got to stop the run of defeats.
The front 3 pick themselves at the moment. If we go with 5 at the back then it's hard to see where any of the new boys fit in.
I would go with DVB in a 3 man midfield with Allan and Gomes and go with a back 4 of Coleman, Mina, Holgate and Mykolenko.
It's hard to be over confident given the recent league performances but hopefully Saturday's win will have lifted morale and we can get the win.
Tony Abrahams
129
Posted 08/02/2022 at 14:47:42
I was hoping it was going to be fffucking fffreezin in Newcastle tonight, because they have been on a warm weather training break, but it's saying it's going to be 8 degrees, which is like a summers night for those geordie- maggots!
Rob Dolby
130
Posted 08/02/2022 at 14:49:54
4-5-1 for me tonight.
We are the away team and don't need them winning the midfield battle.
Players like Gomes and Holdgate have proven to up their game for new managers but drop form alarmingly after the bounce.
Pickford
Coleman,mina,Keane,Mykolenko
Gordon Allan dvdb Ali, gray
Richy.
Mike Gaynes
131
Posted 08/02/2022 at 14:51:38
Strangest sentence of the year on TW, courtesy of Martin:
"Gomes first on the team sheet."
Bill #125, that'd be either Joelinton or Callum Wilson. The latter is injured and the former certainly has the scoring touch of a gladiator.
Conor #111, not sure why you consider the performance of our defenders more relevant from four years ago than the past two, and Silva seems totally irrelevant to me, but the simple fact is that under both Carlo and Rafa our purple-est patches came with Mina and Keane together at the back. Also one correction: Godfrey can and does travel with the ball, but Holgate cannot, doesn't even attempt to. Can't remember the last time he tried.
Agree with you on Branthwaite -- what little we've seen of him suggests that he might grow into the most complete CB in the club.
Ed Prytherch
132
Posted 08/02/2022 at 14:54:00
Hey Lynn #124 I know guys who treat cats on their property the same way that they treat foxes and racoons - with a. 22 bullet.
Brian Wilkinson
133
Posted 08/02/2022 at 14:57:18
I am looking forward to seeing Van De Beek, wins a lot of balls, can pick a pass out, always gets himself in the danger areas and will score a few goals this season.
How ironic would it be though, that out of nowhere, El Ghazi turns out to be the pick of the bunch, when we are all expecting the two we got in on deadline Day to be be the ones.
Brian Murray
134
Posted 08/02/2022 at 14:57:53
Tony post 129. Geordie maggots. That's a scene from mcvicar. All the cockneys in a Durham prison singing maybe it's because I'm a Londoner. Go ed frank let's teach them as they said in the film.
Fran Mitchell
135
Posted 08/02/2022 at 15:06:55
Keeping a clean sheet is essential. We have been far to pouras at the back and this inability to keep clean sheets puts such pressure on the forwards.
We shouldn't require 2-3 goals per game to get 3 points.
Happily take a 1-0 today, but think 2-0 is very possible. Another goal for Richy who will end the season in excellent form I feel. And a debut goal fror Alli off the bench.
Gary Jones
136
Posted 08/02/2022 at 15:10:39
Absolute bollocks that Fran @ 135. Exactly the kind of football that got us in the shit to begin with. We need to score more than them, it's that simple. Goals win matches. Get 2-3 up, and by all means draw up a bridge or park a bus.
Richard Nelson
137
Posted 08/02/2022 at 15:17:47
h'mmm, could be dodgy playing Patterson & Mykolenko together in this game, 6 pointer, loads of pressure, 50,000 screaming Geordies & all that !
Bill Gall
138
Posted 08/02/2022 at 15:22:31
Mike #131
We were talking about Saint-Maximin, she reckons the name sounds like a Roman Gladiator, not sure if he is still injured.
Dennis Stevens
139
Posted 08/02/2022 at 15:23:41
I don't anticipate a lot of changes from the team that took the lead against Brentford, although it'll be interesting to see what changes occur through the evening.
Jerome Shields
140
Posted 08/02/2022 at 15:27:58
James#107
I intially was going on what I remembered from the game and replay and zoned in on Keane achilles heal, but on looking at it again you are right, other players did not do as they should have.
Peter#106
It would have been really unwelcome publicity , which would run and run. You really wonder what he was thinking. Moyes has hit his glass ceiling at West Ham , but this Zouma /Cat controversy you wouldn't wish it on any team. or Manager.
Derek Knox
141
Posted 08/02/2022 at 15:39:33
Brian @ 109 " Franky boy knows it's up to him to keep or tweak a winning side and performance to get Dele and or Bonny in. "
Bonny (?) Did we get him from Rangers, hence the Clyde connection. I know it was a typo, but can never resist a play on words even misspelt ones !
Conor McCourt
142
Posted 08/02/2022 at 15:40:48
Mike did you not watch how Holgate would always forage into midfield under Silva? It was the key feature of his game which I doubt Ancelotti or Benitez will have encouraged him to do. The reason why Silva's tenure is more important is because he tended to play with a much higher line and play through the lines so is more of a template to what we are more likely to see under Frank.
Would you not agree as someone who obviously doesn't rate Holgate that this was easily his best performance for the last season and a half? I expected him to be better and he was. I will predict he will be a different player under Frank who will play to his strengths.
Tony I think Keane was in a poor position initially as Jerome outlined, then gambled that the ball was being played into the other striker. Toney was super clever and made a run into the area Keane vacated. I would only be critical of Mason for his body shape so he wasn't able to react quick enough.
Once Toney makes that run he is gone then Mason has to play him off as he won't be able to get back. The last thing he will be expecting is the young lad to be deeper as he can see everyone else from his view. Why would he?
Mykolenko should never be that deep to begin with as the ball is cleared to the half way line, is serving no function and only has eyes for the ball when he can see everything around him and the danger unfold. He is totally asleep.
Robert Tressell
143
Posted 08/02/2022 at 15:42:34
I agree Gary @ 136. Lampard needs the team to have self belief and bravery. That will come by using attacking players to full effect - and we have a good number of really good attacking players.
Going all defensive against NCL will kill momentum and team spirit.
We are better than them. Wood is not Thierry Henry and Burn is not Rio Ferdinand. We should attack them.
Alan J Thompson
144
Posted 08/02/2022 at 15:58:58
Given that Van de Beek is out on loan because he wants more games then Frank may have to start him or at the very least give him 30 minutes off the bench, we don't want unhappy players who have barely arrived.
Jay Wood
[BRZ]
145
Posted 08/02/2022 at 16:09:47
Jamie C. on Jordan Pickford:
'He looked like his hair was on fire'
'...went diving out at the fella and mis-timed it'
'...was jibber-jabbing with Toney multiple times'
'...went ballistic on his defenders after the penalty when he was the one at fault'
'...and I dunno, just random "other stuff" '...looked a fucking drug addict teetering on doing the whole village for a fix!'
'...he is a bit of a nutter'
'...can get combative and dramatic at times, and we did see that on Saturday.'

All very lurid, Jamie. Little or nothing of what you describe barely teeters on the truth.
The attempted save on the penalty call was not wreckless, or out of control. It was a play he had to make due to the failings of the defenders in front of him. I maintain it was an extremely marginal decision that went Toney's way.
He did not 'jibber-jabber' at Toney multiple times. Rather, it was Toney playing the nark all game with not just Jordan, but Mina and even Godfrey when he pulled up with his hamstring injury.
Jordan did not go 'ballistic' with anyone all game. He certainly didn't look like a drug addict looking for a fix.
There was no rage. No white spittle. No angry scarlet face. Just normal game communication with his team mates and the referee in different situations.
Jordan did nothing nutty. There was not one incident of him playing the drama queen.
TBH I've found some posts on this and other threads revelatory. On the match day thread I commented we would do well to adopt Frank Lampard's appeal for fans to get behind the team and players. That things will go wrong and mistakes will be made. But that there is a process he, his training staff and the team must go through to achieve better performances.
In this and other threads I consider some posters are seeking confirmation bias of their preconceived ideas about individual players, as you have applied here Jamie (unfairly, in my view) about Jordan Pickford's performance on Saturday, which bear no resemblance to the actual events.
We have different posters attributing blame to Michael Keane, Yerry Mina and Mason Holgate for the goal, whilst others exonerate them. Mostly pre-determined IMO by their default opinions on all three, rather than fairly judge them on what actually occurred in this singular incident.
You have claims that Yerry Mina was well out of position as he was the central defender, not the flanking defender, of the three. Wrong.
Michael Keane played the central role of the three centre backs all game. At KO, Godfrey played on the left. Holgate the right. With the forced substitution, Keane remained central. Holgate switched to the left and Mina played right side for the entire time he was on the pitch.
For the play leading up to the penalty decision, the abridged highlights do not reveal the entire play. For that, for those who can access it, the full 90 minutes on the club site does. You can see the incident around the hour (1:00:00) mark here:
Everton v Brentford Full 90 Minutes
Brentford initially attack our penalty down the right flank when a first-time cross sails over everyone in the direction of the right corner of our penalty area. The 3 centre backs are all tucked in just beyond the 6-yard-box on this initial attack - Mina right, Keane central, Holgate left. Holgate is the deepest lying. Mykolenko is even further back on the left edge of the penalty area.
Coleman moves towards the Brentford player picking up the wayward cross. Mina has a forward directly in front of him who he correctly tracks, but then hands over to Coleman (pointing and shouting to him) as that forward moves wider as the player on the ball passes backwards. Mina tucks in more centrally, but still to the left.
In the meantime, Keane is central and takes 3-4 looks over his shoulder to check the position of Holgate and Mykolenko. When Brentford play the ball backwards, it is Keane who attempts to move the defensive line forward, waving his team mates to do likewise. Both Holgate, but Mykolenko in particular, are tardy in doing so.
Keane correctly keeps close to the forward immediately in front of him. Toney is 100% Holgate's man to mark. They are within touching distance. Both are behind Keane. Holgate (and Mykolenko) play Toney onside. Not Keane.
Toney is already on the move before the through ball is played. Holgate chose not to go with him, but took a step back to catch him offside. Mykolenko's poor position torpedoes that.
Holgate not once, but twice, looks across to the linesman appealing for offside with the ball still live, raising his arm once. Jordan Pickford has no option but to attempt a sprawling save.
Could the play that led to the penalty award been avoided? Yes.
What strikes me in the debate is the inconsistency of some posters. Historically, some claim that Everton sit too deep and the player to blame for that is Michael Keane. In this play you have clear evidence that Keane is the one trying to squeeze up on the opposition. Holgate and Mykolenko don't.
Those intent on blaming Keane say HE should have been aware of Toney behind him, which totally ignores that Toney was indisuptably Holgate's responsibility.
Keane is blamed for not being aware of events behind him. Holgate is exonerated for...not being aware of events behind him (Mykolenko sitting too deep) when he should have been better aware of the events he COULD see, directly under his nose.
Whatever. It was annoying to give up a goal, but it wasn't terminal. I would repeat Frank Lampard's clarion call. Don't get on the players' backs when mistakes are made. It's an inevitable consequence as they adapt to how Lampard wants them to play.
We really don't have to scapegoat our own players (or certain individuals in particular) every game for every failure.
Real, or imagined.
John Kavanagh
146
Posted 08/02/2022 at 16:12:07
Jerome@140 - Maybe West Ham have now hit a glass ceiling and were looking to get a dead cat bounce?
Tonight will be a very difficult match to get a result. 50k Barcodes bouncing after an away win and new signings to give them a further lift. Hope our away support can make themselves heard to our players on the distant postage stamp way down below and we all get something to cheer about.
A quick goal to settle us down and shut the Barcodes up is what's needed. Gordon is just the man to deliver it.
COYB.
Mike Gaynes
147
Posted 08/02/2022 at 16:15:08
Bill #138, haha, not sure how many 5'7" gladiators there were, but you're right, it's a great name for the arena. He's not hurt and will play.
Conor #142, I have blotted the Silva era from my memory. Nothing could be less important IMO than a failed manager... four managers ago. Re Holgate, no, I'd call Saturday a good performance but not as good as last season at Anfield or Arsenal. There's no question that when he's up for it and has his head screwed on properly, he's a very talented defender. It just doesn't happen often. And he has always been a zero contributor in attack.
Brian Murray
148
Posted 08/02/2022 at 16:19:17
Mike, yes typo lol Bonny Instead of donny. I think take with a pinch any Everton away win away from home with no fans there. Same goes for the bottle and temperament of Holgate or whoever. No gifts tonight and we can do these coyb
Jay Wood
[BRZ]
149
Posted 08/02/2022 at 16:20:48
John @ 146.
'Maybe West Ham have now hit a glass ceiling and were looking to get a dead cat bounce?'
That's a real groaner, John.
But very droll!
Brian Wilkinson
150
Posted 08/02/2022 at 16:21:16
Glen Hoddle having a pop at Alli for his dress sense and car.
He should try watching top of the pops with some dudes singing diamond lights.
Mike Corcoran
151
Posted 08/02/2022 at 16:34:46
Christ, those mullets were all the rage at the match in 1984-85, along with 18" flares and a pair of Trabbs. I'll wear all 3 if we can get that sort of form back as well.
Tony Everan
152
Posted 08/02/2022 at 16:42:34
Big match tonight for the Everton youth team in the 5th round of the FA youth cup, playing Man U at Old Trafford.
Here's to a great Everton double tonight. Stan Mills went off injured last week but he's fit and ready to play.
https://www.evertonfc.com/news/2474683/in-form-mills-primed-for-united-youth-cup-showdown
Apologies, this match is tomorrow night 7pm.
David McMullen
153
Posted 08/02/2022 at 16:44:45
Looking forward to this. Just to see positive play on Saturday I feel confident. Up the fcuking Toffees. We owe them one or two.
Brian Murray
154
Posted 08/02/2022 at 16:45:25
Brian post 150. West Ham won't miss the top four by a whisker anyway. Moyes loves his nose pressed against a glass ceiling. Glad the teary one never got his wish. Mike . Those where the days my friend as our song went. Seen us literally play like Brazil at st james in a four nil win. Great days taken away from us.
Dennis Stevens
155
Posted 08/02/2022 at 16:53:03
18" flairs in the mid '80s, Mike? Were you in the land time forgot? Aka Darlington, so I'm told.
Dale Self
156
Posted 08/02/2022 at 16:53:13
Derek 98, 'Hirsute Brute mode'! You've topped yourself with that one. Extra points for the Bonny and Clyde play on.
Mullets, catkickers, Bonny and Clyde references...this is going to be a good day on the forum.
Dale Self
157
Posted 08/02/2022 at 16:55:05
Sounds like the 80s were the only time Oklahoma was in sync with the fashion of the day.
David McMullen
158
Posted 08/02/2022 at 16:56:37
Hope there is no pussy-footing around by our players Lampard has knocked some sense in to them.
Dennis Stevens
159
Posted 08/02/2022 at 16:58:11
Pussy-footing, David? We don't want any of our players doing a Zouma!
John Raftery
160
Posted 08/02/2022 at 17:01:03
I'll be happy with another positive performance and a share of the points tonight. I have no idea what the manager will do about the team selection but we have several players who have regularly succumbed to injury when required to play three games in a week; notably Coleman, Mina and Allan. Reading today just how little football Donny and Dele have played in recent weeks leaves me wondering if starting with the pair of them might be too much of a risk.
Brian Wilkinson
161
Posted 08/02/2022 at 17:07:57
Mike you should have been around in the seventies 28 inch flares, three star jumpers and a waft of Brut 33 wafting through the terraces, standard issue doc Martins for the lads and Monkey boots for the lasses.
I had to make do with hand me downs from older siblings and believe me, standing in the Gwladys Street with your sisters hot pants and thigh high boots was a sight to behold, especially when the hot pants has a love heart picture of Donny Osmand, on the arse pocket.
David Graves
162
Posted 08/02/2022 at 17:09:41
We beat a poor Brentford team convincingly but still people want to castigate players for conceding the one goal. Personally I thought Keane was at fault as Holgate had every right to pass the attacker onto him. However a minor issue given how we defended when the other fella was in charge. I'm also amazed that Pickford is being criticised. The statements about his mental capacity are just ridiculous.
A win would be excellent tonight but most important is that we don't loose. Point tonight and 3 on Saturday will be a great return.
Brian Murray
163
Posted 08/02/2022 at 17:10:20
Brian. All that brings a shudder. Not so much the fashion but the blues plight. Mostly Shite.
Luke Welch
164
Posted 08/02/2022 at 17:11:01
Newcastle reminds me of when Man City came into money and hired Mark Hughes.
Howe won't be there long and there is no reason why we can't beat them tonight.
David McMullen
165
Posted 08/02/2022 at 17:15:10
When we came in to money and hired, let me count
Luke Welch
166
Posted 08/02/2022 at 17:24:06
David, I get that, but Everton's money is incomparable to Citys and they brought a lot of over-the-price crap too at first. I mean New Castle's current state is nothing to worry about, but if they stay up then that could be another matter. However, at the moment, they are a poor team with an average manager.
Mike Gaynes
167
Posted 08/02/2022 at 17:33:15
John #160, I would think so.
More likely we'll see one start and the other sub on for him.
Nicolas Piñon
168
Posted 08/02/2022 at 17:38:06
Pickford
Patterson keane holgate mykolenko
Townsend Gbamin allan van de beek
gordon
Richarlison
Would be my team
COYB!
Don Alexander
169
Posted 08/02/2022 at 17:48:46
Brian (#161) that image you conjured up will haunt me 'til kick-off!
Brian Murray
170
Posted 08/02/2022 at 17:51:36
Myko has over a week been with the best left backs on the planet in training so I expect the new Maldini to appear soon to a stadium near you 😂💙
Phil Malone Jnr
171
Posted 08/02/2022 at 17:54:29
Alli Has to play. Called in sick
Brian Wilkinson
172
Posted 08/02/2022 at 17:54:41
Every cloud though Don, 6 inch platform boots had their height advantage, especially when the green cross code man entered the ground at 2.55 and picks his standing spot, right in front of you.
Once got caught on the littlewoods clock, strutting my stuff to Lieutenant Pigeons, Mouldy old dough, sure Richarlison pinched his celebration dance from me.
Always thought the Gwladys street breaking into chorus of crazy horses was for Emlyn Hughes, how naive I was back then :-)
Phil Malone Jnr
173
Posted 08/02/2022 at 17:58:18
Brian 161 - Have no idea about the previous messages, but just pissed meself at your post lol
Brian Wilkinson
174
Posted 08/02/2022 at 18:03:12
Cheers Phil, it was from my previous post@161.
Steve Griffiths
175
Posted 08/02/2022 at 18:12:41
Mykolenko a doubt after inconclusive COVID test. Typical, the one position we are short in. Might initiate a change in formation to a flat back 4 of Holgate, Mina, Keane, Coleman/JJK. Seamus maybe saved for Saturday & Leeds as I don't see him playing 3 games in a week. Failing that Branthwaite may be called on as an emergency left back or Townsend if the manager continues with 3 4 3.
Mike Gaynes
176
Posted 08/02/2022 at 18:14:36
Brian, every word of your post #172 sailed right over my Yankee head, but I enjoyed it anyway.
Brian Murray
177
Posted 08/02/2022 at 18:20:22
Mike. I'd translate but all you need to know is the little woods clock in corner of st end the fans would climb on for big matches ie Derby's cup matches etc. Tear in eye you must of seen surely the pic in 85 title day v qpr same scenario.
Paul Turner
178
Posted 08/02/2022 at 18:25:04
Dennis (#159) - "No Pussyfooting" - now that gives me an idea - I'll turn off the commentary and listen to Fripp & Eno while the Blues stick it to the Barcodes.
COYB!!

Dale Self
179
Posted 08/02/2022 at 18:27:20
Very good Paul, just don't listen to Blank Frank.
I think you're safe, that one is on Here Come the Warm Jets.
Mark Ryan
180
Posted 08/02/2022 at 18:27:24
Ha ha flares and Dockies. What about the Snake belt, what happened to that fashion item ??
Brian Murray
181
Posted 08/02/2022 at 18:29:17
As for tonight our fans are still up in the gods at at James. They haven't apparently complied with premier rules that away fans should be within pitch side or near as. I have said till blue in the face I hope we do this at bmd for away fans. Especially derby matches and put them behind a Perspex screen to drown out that g marsden Nordic folk song bs. Breathing vents optional.
Brian Murray
182
Posted 08/02/2022 at 18:32:11
Mark. Last seen the snake belt on ain't half hot mum on a turban ha ha.
Mark Ryan
183
Posted 08/02/2022 at 18:33:54
I have that on a box set ha ha. I'll dig it out later
Dennis Stevens
184
Posted 08/02/2022 at 18:49:41
Ooh, Fripp & Eno, eh? Getting dangerously close to King Crimson, Paul - is that acceptable for an Evertonian? At least it's not Simply Red, I suppose!
---
Add Your Comments
In order to post a comment, you need to be logged in as a registered user of the site.
Or Sign up as a ToffeeWeb Member — it's free, takes just a few minutes and will allow you to post your comments on articles and Talking Points submissions across the site.