General Trivia
PAGE CONTENTS
---
All-Time Top-Flight Table
Everton are the most consistent English League club of all time. The top 10 clubs in the all time Top-Flight (old 1st & Premier Division) table from 1888 up to and including season 1995/96:
P
W
D
L
F
A
Pts
1. Everton
3644
1515
882
1247
5873
5157
4174
2. Liverpool
3260
1481
811
968
5350
4137
4100
3. Arsenal
3260
1384
849
1027
5215
4325
3892
4. Aston Villa
3310
1392
740
1178
5697
5072
3731
5. Manchester U
2904
1264
744
896
4820
4008
3578
6. Manchester C
2936
1106
731
1099
4497
4464
3084
7. Tottenham H
2520
1023
613
884
4042
3662
2910
8. Sunderland
2732
1107
621
1004
4531
4217
2887
9. Newcastle U
2666
1058
632
976
4170
3899
2878
10. WBA
2652
988
637
1027
4134
4224
2673
Everton's Unparalleled Record of Distinction
League
Played more seasons in the Top-Flight than any other club.
Played more Top-Flight matches than any other club.
Won more Top-Flight matches than any other club.
Scored more Top-Flight goals than any other club.
Drew more Top-Flight matches than any other club.
Accumulated more points than any other club.
Champions by the largest points margin (13) in 1987
FA Cup
Won more FA Cup matches than any other club.
Everton have played in:

more quarter-final ties than any other club.
more semi-final ties than any other club.

Everton have progressed through FA Cup rounds more than any other club, resulting in Everton being the most consistent FA Cup fighting team ever.
Super Cup
Well, its called the FA Charity Shield, and Everton have won it more times than any other team:

1928, 1932, 1963, 1970, 1984, 1985, 1986 (Shared), 1987, 1995.

Goal Scoring
Everton hold the record of producing more leading goalscorers in the Top-Flight than any other club:- 12.
Year
Player
No. of Goals
1894
J Southworth
27
1902
J Settle
18
1907
A Young
28
1909
B Freeman
38
1915
R Parker
35
1924
W Chadwick
28
1928
W Dean
60
1932
W Dean
44
1938
T Lawton
38
1939
T Lawton
35
1978
B Latchford
30
1986
G Lineker
30
Everton also hold the record of the "least" number of goals scored by the seasons leading goalscorer. Jimmy Settle achieved a mere 18 to lead the pack in 1902.

William (Dixie) Dean holds the all time record of scoring 60 league goals in a season. This feat was accomplished in Everton's 1927-8 Championship season. "Dixie" scored his sixtieth goal, against Arsenal, with eight minutes remaining in the last match of the season – naturally with a header. William (Dixie) Dean also has the distinction of holding the club scoring record for Everton. He scored 377 League and FA Cup goals.

Dixie Dean: Hat-trick King Another astounding goalscoring record held by Billy Dean is 37 hat-tricks scored for Everton during his unparalleled career. Follow this link for full details of all Everton Hat-tricks.

Jack Southworth holds the club record of scoring six goals in one match. Jack achieved this against West Bromwich Albion during a home league match in the 1893-94 season.

Everton's first season in the old Division Two, in 1930-31, resulted in an instant return to Division One. Everton set a Division Two and club record of scoring 121 goals in a season.

While in Division Two in 1930-31 all Everton's five forwards scored within eighteen minutes of each other in a 7-0 win at Charlton Athletic.

Directly after promotion from Division Two in 1930-31, Everton won the First Division Championship, in 1931-32, scoring 116 goals. Scoring 121 goals the previous season, resulted in Everton being the only club ever to score over 100 goals in consecutive seasons.

Most Goals Scored At Home: In the 1931-32 Championship season, Everton set an amazing Top-Flight record of scoring 84 league goals at Goodison Park. This is an average scoring rate of 4 goals per match.
                      HOME              AWAY     
            P   W  D  L   F   A   W  D  L   F   A   Pts
EVERTON    42  18  0  3  84  30   8  4  9  32  34   56

Long May We Reign
By an ironic twist of fate, Everton have the distinction of being Reigning League Champions for longer than any other club. They won the championship in 1915 and remained "reigning champions" until the 1919/20 season due to the World War One league cancellation. They were also champions in 1939, and remained "reigning champions" until the league resumed in 1946/7 after World War Two. Adding the other seven Championship wins gives 20 seasons in which Everton reigned as champions.

Everton are the longest-serving Football Club in the combined history of the Premier League and the old First Division. The current season (1996/97) is Everton's 95th in the top flight. Everton have spent only four seasons in a lower division.

First to Three Thousand. In 1971, Everton became the first League team to complete more than 3,000 games in the top division. This unparalleled feat was acknowledged by the Football League, who presented Everton with a commemorative trophy.

Everton in Everton
Everton have never actually played in the district they represent, the Liverpool district of Everton. The church that founded Everton, St. Domingo, is in Everton. Everton in the nineteenth century was then a densely populated area with little open space. Everton's first home was an open pitch in the newly laid out Stanley Park, just west of the Everton district, in 1878. The second home in Priory Road was on the far side of Stanley Park. The third home, Anfield, although bordering the Everton district, is in the district of Anfield. The present home, Goodison Park, is in the district of Walton.

Everton in Liverpool
Anfield: In 1884 Everton founded Anfield, their third home, and departed in 1892 to Goodison Park. The departure was due to a dispute with the chairman Mr Houlding. Everton, unbeknown to Mr Houlding, had acquired a rich benefactor, a Mr Baxter, who offered substantial funds to create a new football ground across Stanley Park. Taking up the offer, Everton left Anfield leaving the tyrannical Mr Houlding behind.

Everton Athletic: The former Everton chairman Mr Houlding, who remained at Anfield after Everton departed, created a new club named Everton FC and Athletic Grounds Limited. The FA ordered Mr Houlding to change the name of his club, under protest from the original Everton FC. Also the FA at the time considered two clubs of the same name representing the same district would be confusing. Houlding change the name and called the club Liverpool AFC. Later the FA relaxed their stance on this point and allowed different clubs to have the same city, town or district names, such as Manchester City and United, Sheffield Wednesday and United. Luckily the FA at the time ruled against Mr Houlding or the city of Liverpool may have had two clubs with Everton in their titles – Everton and Everton Athletic.

Everton in Argentina
The now fanatical football nation of Argentina invited Everton and Tottenham Hotspur to participate in a tournament in 1909. Although football was already highly popular in Argentina, the idea was to encourage further enthusiasm for the fledgling game and demonstrate superior tactics and skill by two English professional clubs. The visit was the first by English professional clubs. Everton beat Tottenham 4-0 and drew 2-2. Among others, Everton also beat the Argentine League-Select XI and Alumni. The "School of Science" must have made an immense impression as Argentina is now one of the world's leading football nations, where football is near a religion. This followed previously successful football promotional games by the two clubs in 1905, when Everton beat Tottenham 2-0 in Vienna and 1-0 in Prague.

Everton in Europe
First to Five: Everton were the first English club to complete five consecutive years of competing in European competitions - 1962/63-1966/67.

Goodison Park
First Real Ground: Everton in 1892 built Goodison Park, the world's first complete purpose-built football ground.

Double Deckers: Goodison Park evolved into the only British ground ever to feature double-decker stands on all four sides:
The Park End Stand (originally the Goodison Avenue Stand) built in 1906
The Goodison Road Stand, built in 1909
The Gwladys Street and Bullens Road Stands, completed in 1939
The Goodison Road stand was torn down in 1971, and replaced with the current Main Stand. The old Park End stand was demolished in 1994 and replaced with the current single-tier Park Stand.
First Undersoil Heating: The first undersoil heating installed at a British league ground was installed at Goodison Park in May 1958. The initial system of electric heating wires proved to be a bit of a problem, as the drains could not cope with the excess water. It was torn up and replaced by a new system in 1960. As technology advanced, this was later replaced by the current system of hot water pipes, which works like a charm.

Internationals
Most Hosts: Everton have a tradition of hosting international matches, hosting more than any other English club. Goodison Park hosted the last in 1995 - Brazil v Japan. The first was at Everton's former ground, Anfield - England v Ireland.

Brasil in 1966: During the 1966 World Cup Finals, holders Brazil played all their games at Goodison Park. While using Everton's Bellefield training ground as a base they were so impressed with the facilities - indoor training pitches and advanced medical facilities - they took photographs and measurements and copied a similar format back in Brazil.

World Cup Semi-Final: Goodison Park was so superior to all other English league grounds it was chosen to host a World Cup semi-final in 1966 - West Germany beat the USSR 2-1. The England v Portugal semi-final was originally scheduled, but switched to the greater capacity Wembley stadium.

Passing Away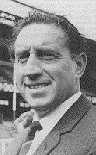 Former player William Ralph (Dixie) Dean died, fittingly at his beloved Goodison Park, directly after watching an Everton/Liverpool league derby in 1981.

Former manager and player Harry Catterick, also died at his beloved Goodison Park directly after watching an Everton FA cup quarter-final tie against Ipswich Town in 1985.

Rules of the Game
In the Net: Everton introduced the goal net to top English football, invented by a Mr Brodie in 1890 – Brodie Avenue in Liverpool 18 is named after him.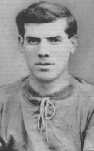 Corner Kicks: In 1924 playing against Tottenham at White Heart Lane, the Everton winger Sam Chedgzoy passed the ball to himself from a corner kick, dribbled the ball along the goal line and scored a goal. The referee disallowed the goal. The incident created controversy resulting in the corner kick rule being amended. The amendments permitted scoring directly from a corner, but prevented a corner taker passing the ball to himself.
Two Referees: On 11 May 1935, one of two unique matches took place at Goodison Park as part of the George V Jubilee. Warney Cresswell, Albert Geldard, Cliff Britton and Charles Leyfield played as Everton representatives for the Football League v Wales & Ireland. The Football League side won 10-2, with Leyfield scoring a goal. This match was part of the only "two-referees" trial in English football. There were two Jubilee matches, with the first at The Hawthorns three days earlier when the Football League beat West Brom 9-6, and both were "two-referee" trial matches.
Shirt Numbers: The first match that numbers were worn by players for identification was in the 1933 FA Cup Final. Everton were allocated numbers 1 to 11 and Manchester City 12 to 22, starting and ending with the goalkeepers who also wore numbers. William (Dixie) Dean was the first player ever to wear number nine. Everton won 3-0 wearing an away strip of white shirts.
Donkey Flicks: Again Everton were involved in a controversial game rules incident. In the 1970/71 season, former Everton player Ernie Hunt, scored a controversial goal for Coventry against Everton at Highfield Road. The goal was actually illegal but was allowed by the referee. The cunning incident resulted in the free kick rule being clarified by the FA. Willie Carr took a free kick by holding the ball between his ankles and back-flicking it into the air, confusing the Everton defence and setting up Ernie Hunt who volleyed into the Everton net. Television replays created controversy and resulted in the free-kick rule being clarified so that such incidents would not re-occur. The free-kick was illegal as one of the ankles had to touch the ball before the other before the ball was back-flicked into the air. This is a double touch – the kicker can only touch the ball once.

First, Biggest, Most, Best
Biggest win: Everton's largest victory margin was an 11-2 victory in an FA Cup tie against Derby County in 1890.

First on TV: Everton participated in the world's first live fully televised football match in 1936. The fixture was Arsenal versus Everton. Due to the TV studios being in London, and limited outside broadcast facilities, a London club was chosen as the home host.

Biggest Crowd: The maximum attendance at Goodison Park was in August 1948. Everton entertained Liverpool in a First Division league match watched by 78,299 fans.

First Substitute: Everton's first substitute fielded in a league match was John Hurst. John replaced Fred Pickering against Stoke City in a 1-1 draw at the Victoria Ground in August 1965 - 1965-66 was the introductory season for one substitute. The first substitutes, were for injury only.

Most International Caps: Everton have furnished the four UK football nations - England, Scotland, Wales and Northern Ireland - with more players than any other British club.

Youngest Player: The youngest player ever to play for Everton was the current manager, Joe Royle, aged 16 years and nine months. Unfortunately his debut was marked by a controversial 2-0 defeat at Blackpool in a First Division match in January 1966, where Joe Royle replaced the Alex Young – the Golden Vision.

Youngest at Goodison: Left-back Terry Darracott took over from the injured Ray Wilson on 6 April 1968 to become the youngest Everton player to appear in a first team match at Goodison Park. The occasion was a visit by Arsenal, with Darracott, at 17 years and 121 days, helping Everton to a 2-0 win.

Youngest in the Premiership: Michael Branch ran out at against Middlesbrough at Goodison Park on 14 September 1996 and became the youngest Everton player to make a full appearance in the FA Carling Premiership, at the tender age of 17 years and 322 days.

Long-Playing Records
The longest period any player has ever played professionally with one Football League Club was an astonishing 24 years and one month. Ted Sagar played for Everton from March 1929 to May 1953. His last appearance for Everton was away to Plymouth Argyle on 15th November 1952 at 42 years 9 months. His last appearance for Everton at Goodison Park was against Birmingham City on 22nd September 1951.

The present Everton goalkeeper Neville Southall holds the club record for most matches played. Neville joined Everton in July 1981 and completed his 750th and final appearance against Tottenham Hotspur at Goodison Park in November 1997. Neville also holds the record for the most capped Welsh international player, with 93 caps.

From Information compiled by John Burns