Skip to Main Content
Venue:
Goodison Park, Liverpool
Premier League
Sunday 14 November 2010; 2:00pm
Cahill (89')
Sagne (36')
Fabregas (48')
Heitnga and Coleman were back in the starting line-up, with Loius Saha leading the attack, for the visit of the Londoners.
Pienaar was in strongly in the first minute, reflecting the ongoing debate about Arsenal's duplicity over fears of hard tackling. Cahill won an early corner that was delivered far better by Arteta, but Saha and Cahill both went for it and got in eachother's way. Coleman won a good free-kick off Clichy that Arteta drove poorly straight at the wall.
Distin did superbly to block Nasri's shot after he was given too much time and from the corner, a wonderful run by Coleman half the length of the field teed up Cahill with a cross for the perfect header but the Aussie fluffed it too high and wide. A silly knees-up challenge by Cahill on Wilshere did not draw yellow from Howard Webb, which was likely to go Heitinga, the way he was acting, Arshavin getting in a shot that curled aaway from goal. An even game for the first 15 mins... but Arsneal looking to take more effective control, Arshavin driving in and firuing over.
An incisve move from Arsenal required another last-ditch block, this time from Jagielka. Heitinga finally got his fully deserved yellow card on 26 mins. Saha got a half-chance that he spooned wide of the angle. Some great work from Pienaar in defence and midfield but the rest of the Blues were losing the midfield advantage with poor passing and lack of ideas when in possession, Distin resorting to the good old hoof over the top.
Asenal weren't really that much better, as the standard of football from both sides was getting a bit scrappy. But Arsenal suddlenly brightened, Nasri firing on Howard, who parried, and Arshavin fed the rebound to the poorly marked Sanga who had time to step forward and leather an unstoppable shot from a very tight angle just inside Howard's post and into the roof of the net. So much for getting the first goal... Everton got a chance to reply early, Baines winning a free kick that he swung in well but it was defended away and the all-to-familiar failings to create from open play set in once again.
Before the break, Pienaar went down far too easily for Howard Webb on the edge of the Arsenal area, but the Goodison crowd bayed incessantly for a free-kick. Webb did call another foul on Pieenaar that led to a corner that Arteta delivered better to the far post where Saha came close but Fabianski swatted the danger away. Not a great half of football from Everton, rueing that miss by Cahill that would have set them on their way.
A change at half-time — anything to relieve the tedium of the moribund fare on show, Pienaar the only one playing out of his skin. Heitinga was wisely removed, letting Jack Rodwell finally get some football, his ankle finally deemd strong enough for action. But the half had hardly got going when a simple one-two bambooxzled the Everton defence and Fabregas smashed one across Howard into teh far corner. A mountain to climb.
An opportunity came in the shape of a dangerous free-kick given away by Squillaci's challemge on Saha but Fabianski read Baines's curly and gathered it easily — at least it beat the Arsenal wall!
Things got feisty when Fabregas went in late as Distin cleared the ball, although he actually put his foot in undeer Distin's then claimed a stamp and got a well-deserved yellow card for his tomfoolery. Finally a nice move from Everton, Pienaar laying it back perfectly for Rodwell who scooped it horribbly over the bar. At the other end, Nasri ran free but could not beat Howard, then Chamak missed a gapping open goal that would have made it three.
A great run by Pienaar and Baines looked to have set up Saha but his shot was blocked away by Song, off his shoulder but it looked like his arm; only a corner given. Moyes waited until the 70th minute to make his final play for a point, Beckford and Yakubu on for Neville and the dreadfull Arteta. Brave move from the boss-man! 4-3-3??? Nice idea... But they just couldn't get the ball off Arsenal.
Whwn Pienaar did finally get it. he played into space for Beckford to run onto... only Beckford was, er, in another League altogether. Finally, they got the ball to Coleman who ran at Arsenal and won a corner that Baines played short, with three strikers. Very odd. Needless to say, it failed miserably.
It was desparatly poor stuff from Everton really. An overtly attacking formation they had probbaly never prepared for... and it just invited Arsenal to play possession football. Some Route One stuff did get ball up to Beckford, whose turn and shot was impressive but his shot was not good enough this time to beat Fabianski.
Yakubu did well to set up Pienaar, who really should have scored but his shot was straight at Fabianski. A free-kick opportunity from the left by Pienaar was poorly overhit. Finally, with just 5 mins left, Everton looked to attack more effectively, winning a couple of corners, Baines adopting the Arteta method of hitting it in too low. Saha got a shot on goal but Fabianski was across to save it well. From the corner, Cahill finally bundled one in off a good header back from Saha at the far post.
Four minutes of added time, Everton probbing a litlle more like they should have been doing all game, but all they got from it was a yellow card for Coleman, and the ultimate end to the unbeaten run. At least it was only 2 this time, and not 6.
Match Preview
It's fair to say that lastWednesday's frustrating encounter with Bolton Wanderers at Goodison had many fans questioning just where this Everton side is heading this season — for the top five, which, unfathomably given the Blues' decidedly underwhelming start to the campaign, is just two points away before the weekend's games kicks off, or mid-table obscurity?
Coupled with the failure to put Blackpool to the sword despite dominating possession and creating the lion's share of chances, the 1-1 draw with Bolton certainly raises questions as to whether this Everton side has either the killer instinct or the raw firepower up front to propel them into the European places. They surely can't rely on the race for the top five or six to remain as open as it currently is — at some point, a gap is going to open up if David Moyes's side don't start winning the games they and their fans expect to.
Having shuffled his pace, perhaps unwisely, for the visit of the Trotters, Moyes may have compromised the momentum of a settled side and though Louis Saha posed a real goalscoring threat at times, he did not provide the same link-up play that has returned to Yakubu's game in recent weeks, something that is vital for a lone striker.
If the manager needed more options, though, Jermaine Beckford has given him something to contemplate with a wonderful equaliser that belatedly announces his arrival in the Premier League. Pitched into that challenging lone striker role with little support or service, the former Leeds United man endured a frustrating start to life at Goodison, something that was becoming increasingly evident in his cameos as substitute.
That was until he produced that moment of magic to rescue a point on Wednesday, a striker's goal of pure quality that proves he is aware of the talent he possesses and isn't afraid to use it. If he is to command a more regular role in the team though, you sense he'll do better in a 4-4-2 system, one that Moyes has been so reluctant to use.
And there's little chance he'll opt for two strikers for the visit of Arsenal this weekend. The Gunners return to Goodison Park for the first time since dishing out a 6-1 mauling on the opening day of last season, Everton's heaviest home defeat of the Premier League era — indeed, their worst for half a century.
In between, of course, there was that admirable display at The Emirates that, with more luck and better defending at the death, would have resulted in the Blues' first win at Arsenal since the mid-1990s and gone a long way to atoning for that August drubbing. Sadly, Tomas Rosicky's injury-time equaliser ruined what had been a terrific team performance of a precious win.
Having spent years folding in front of the bigger teams in the division — the Sky Four which should now be re-christened the Sky Five to include Manchester City — the Blues are unbeaten in their most recent home games against all of Chelsea, Manchester United, City and Liverpool. Now they hope to add Arsenal to that list.
While they lost their last home game when they were shocked by Newcastle, Arsene Wenger's team have beaten Wolves and Manchester City away from home in recent weeks and lie in third place in the Premier League, familiar territory for them.
They will still be without Thomas Vermaelen, goalkeeper Manuel Almunia and Abou Diaby is unlikely to be fit as he recovers from an ankle injury.
For Moyes, he will have to shuffle things in midfield following the three-game suspension for Marouane Fellaini for kicking out at Bolton's Paul Robinson on Wednesday. That will probably mean a return for John Heitinga who was left out of the midweek squad entirely.
With Diniyar Bilyaletdinov again failing to impress, Seamus Coleman should also return in right midfield after being demoted to the bench last time out and it remains to be seen if Saha did enough to keep his spot in attack ahead of the Yak.
* Unfortunately, we cannot control other sites' content policies and therefore cannot guarantee that links to external reports will remain active.
EVERTON (4-5-1)
Howard
Neville (69 Yakubu)
Jagielka
Distin
Baines
Heiting
:23' (46' Rodwell)
Coleman
Arteta (69' Beckford)
Pienaar
Cahill
Saha
Subs not used
Mucha
Hibbert
Bilyaletdinov
Gueye
Unavailable
Anichebe (unfit)
Osman (injured)
Fellaini (suspended)
Vaughan (loan)
Yobo (loan)
ARSENAL (4-4-2)
Fabianski
Sagna
Djourou
Squillaci
:49'
Clichy
Nasri
Song
Wilshere (46' Denilson)
Arshavin (66' Rosicky)
Fabregas
:52'
Chamakh (90' Eboue)
Subs not used
Szczesny.
Walcott
Van Persie
Gibbs
Premier League Scores
Saturday
Aston Villa
2-2
Man United
Man City
0-0
Birmingham
Newcastle
0-0
Fulham
Stoke
2-0
Liverpool
Tottenham
4-2
Blackburn
West Ham
0-0
Blackpool
Wigan
1-0
West Brom
Wolves
2-3
Bolton
Sunday
Everton
1-2
Arsenal
Chelsea
0-3
Sunderland
| | Team | Pts |
| --- | --- | --- |
| 1 | Chelsea | 28 |
| 2 | Arsenal | 26 |
| 3 | Manchester United | 25 |
| 4 | Manchester City | 22 |
| 5 | Bolton Wanderers | 19 |
| 6 | Sunderland | 19 |
| 7 | Tottenham Hotspur | 19 |
| 8 | Newcastle United | 18 |
| 9 | Aston Villa | 17 |
| 10 | Stoke City | 16 |
| 11 | Liverpool | 16 |
| 12 | West Bromwich Albion | 16 |
| 13 | Everton | 15 |
| 14 | Blackburn Rovers | 15 |
| 15 | Blackpool | 15 |
| 16 | Fulham | 14 |
| 17 | Wigan Athletic | 14 |
| 18 | Birmingham City | 13 |
| 19 | Wolverhampton Wanderers | 9 |
| 20 | West Ham United | 9 |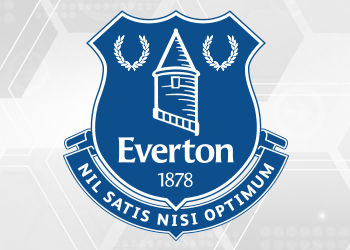 ---
Bet on Everton and get a deposit bonus with bet365 at TheFreeBetGuide.com
---