Skip to Main Content
Venue:
Goodison Park, Liverpool
Premier League
Saturday 11 December 2010; 3:00pm
It was pretty much the same old story of Everton's poor season so far....
Everton returned to Goodison Park hopefully brimming with confidence and a burning intent to build on a promising second-half performance at Chelsea last Saturday. Mikel Arteta served the second of his three-match suspension while there were fitness doubts over Pienaar, Heitinga and the Saha. This should have meant Moyes would be forced to allow the Fellaini-Rodwell partnership to continue, with Yakubu or Beckford (but surely not both!) starting up front?
But no... Saha was declared fit, and astoundingly given a starting place. Pienaar was also declared fit so it was the same team that played so poorly in the first half at Chelsea. Cahill looked to have a great chance in the first minute but could not put his foot through it from a position well outside the 6-yard area. Cahill then won a free-kick that was well delivered by Baines toward Fellaini and the Blues eventually got their first corner that was also delivered well and ended with Coleman firing over from distance.
A great cross from Pienaar after good work from Baines was just fractionally ahead of Saha's strecthing header. Neville's first involvemnt was a poor challenge that gave away a dangerous free-kick and a booking in the 6th minute! N'Zogbia could not beat the Everton wall. Wigan won another corner that ended with Rodallega getting his head on a cross but putting it wide. Baines again swung in a brilliant free-kick that was perfectly placed onto Fellaini's head but he got it completely wrong and missed a clear chance to open the scoring.
Baines was controlling the Everton play, and Saha should have done better on a deep cross to the far post. Wigan looked to press and N'Zogbia got in a very dangerous ball from the byeline right across the Everton 6-yard box that was not converted. Everton were struggling by 20 mins to impose any kind of shape on the game, Cahill's niggles were not escaping the attention of referee Michael Oliver.
Cleverly was causing Everton problems down the right and Pienaar's ankle-tap saw him earn the second yellow card from an overly fussy referee. Some shocking touches from the Blues players Fellaini, Coleman, and Saha brought anxious jeers from the Everton crowd who were getting noticabley frustrated with what they were watching. When Everton did get some worthwhile possession, they overplayed it. A chance did come though, a header from Rodwell that was very unfortunately intercepted on it's way into the net.
Some better pressure from Everton still lacked the final ball as intricate plays seemed destined to fail through close attantion from their Wigan counterparts. Pienaar and Baines though suffered a rare lack of understanding at crucial moments. Poor examples of Everton caught in possession with no idea what to do with the ball when in good advanced positions were particularly frustrating. Fellaini got a great ball across the face of goal but just a few feet too far ahead of the lunging Cahill. Thomas and Pienaar clashed briefly after going for the same ball.
More stuttering Everton pressure around the Wigan area just before half-time should have lead to at least one shot on goal but didn't, summing up the frustration of another very unappealing half of football at Goodison Park.
Saha was allowed to continue after the break, Everton winning an early corner that came to nothing. Then a brilliant run from Coleman, but the ball in to Cahill was poor and Cahill was offside. Pienaar then had a good poke on a nice pass from Saha but it was saved by Al Habsi. Everton won more corners then Jagielka was in on a Baines ball but the keeper saved it. Pienaar and Cahill repeated the move with the same result. More intricate play saw Saha flick the ball back into Cahill's path but the Aussie couldn't get a clean shot and drove it wide.
10 minutes of sustained Everton pressure came to nothing and it was Wigan's turn to threaten. Then Saha got his half-chnace with a great throughball that was perhaps too direct from Pienaar and when he finally did shoot, it was straight at the keeper. Then a crucial moment in the game: a cross from Saha that Cahill headed brilliantly but only onto the post... Coleman scampering through but screwed up his shot/cross, quickly followed by a chance for Pienaar that he drove over.. chance after chance after chance... but still no score. The hour mark and Moyes, right on cue, in his incredible predictability, subbed Saha for Beckford.
Coleman again put in a great run but the cross was too high and away from everyone as Wigan were rocking on their heels. But the substitution of anything spoilt Everton's greatly improved rhythym and the game looked to sink back into its scrappy first-half pattern. The troublesome Thomas was removed by Martinez in favour of McArthur, to save a second yellow.
Beckford then typified the Everton problem, winning a Jagielka hoof in a good forward position but having only six Wigan players and no Everton players anywhere near him.
Pienaar walked off, with Victor Anichebe coming on to a chorus of boos, having refused a lucrative new Everrton contract, according to the Daily Mail. Another wonderful set-up, Baines clipping it in to Fellaini whose header was easily saved by Al Habsi. A good forward move followed and Beckford got behind the Wigan defence but was adjudged to have made his run a fraction too soon (an incredibly marginal decision that should have gone in his favour) and his nice finish was called back for offside.
Jagielka was called upon to prevent an almost certain goal from Diame as spaces opened up in teh Everrton defence. Rodiellga got a shot off that Howard saved comfortably as the minutes relentlessly ticked away and the game remained maddeningly scoreless. Anichebe woon a free-kick out wide that Baines swung in and agains Fellaini had a heading opportunity. Beckford then had another effort on target but it lacked any meaningful pace.
After something of a lull, Everton got forward again and Rodwell drove a shot from outside the area a foot wide of the post. Another forward play was spoilt by Anichebe's poor touch that should have played in Beckford but went straight out of play. Play was broken up for a while with some silly Wigan injury, and after it, Beckford finally beat the offside trap but could not control the ball. 5 mins left and dangerous corners from Wigan were very worrying, Cahill hacking the ball uselessly upfield when more cultured play was called for.
By the end, Beckford was finally getting into the game, but his limited footballing qualiities were his main enemy, increasing the debate that he should be given more than 30 mins of game time to learn how to play the more experienced Premier League defenders. Coleman got fouled wide right earning Figueroa a yellow card but nothing came of the kick and Wigan made their most dangerous attack of the game, fouling Coleman in the build-up as Howard saved a certain goal on the 90.
Five minutes of added time, but Everton's powder-puff attacking prowess was prettty much spent, Beckford repeatedly offside, while Wigan sniffed the chance to grab a winner but N'Zogbia got himself booked for dissent. That was finally it. Same old, same old... Seven painful games without a win since Moyes was proclaimed Manger of the Month...
Depending on your perspective, this was a valiant effort, foiled by a stalwart defensive performance from Wigan... or it was the usual pile of predictable frustrating rubbish from a throughly impotent Everton side that couldn't score in a brothel. I'm going with the latter, and another painful example of the manager's increasing inability to get things right on the day with what he said himself are the best set of players he has had in his long long stint at Goodison Park.
Match Report
Frustration is the theme at Goodison Park these days as Everton clocked up their seventh game without a win with a goalless draw at home to Wigan Athletic, one of those "should win, must win" fixtures that are slipping by week by week and with them the Blues' European hopes.
That David Moyes's side deserved to win this game by a wide margin is beyond debate and yet, having controlled long periods of the match and passed up a number of chances to do just that, they were rescued in the dying minutes by Tim Howard who pulled off a crucial save to deny Ronnie Stam what would have been a cruel winner.
Everton should havebeen out of sight by then but a combination of over-elaborate approach play, poor finishing, fortunate defending and good goalkeeping conspired to keep the scoresheet blank and see the players booed off at the final whistle.
More worrying was the manner in which all their impetus seemed to vanish after Steven Pienaar went off with a recurrence of the anke injury that forced him off against Chelsea last weekend. With the South African almost certain to leave and Mikel Arteta a shadow of his former self right now, it's hard to see where the creative spark is going to come from without him.
No doubt buouyed by the second-half showing at Stamford Bridge, Moyes persisted with his time-worn 4-4-1-1 formation but kept faith with Louis Saha despite many predictions that Jermaine Beckford, the scorer of the equaliser against Chelsea, might get the nod to start.
And Everton set about their task in the manner in which their expectant home faithful would expect, Tim Cahill bringing down Phil Jagielka's raking ball forward in the first minute but just failing to get a true connection to guide it past the on-rushing Ali Al Habsi.
Seamus Coleman smashed a half-volley over the bar from 25 yards and Saha came within inches of getting a toe to Steven Pienaar's cross before the first stunning miss of the game arrived in the 11th minute. Leighton Baines swung a free kick in from the left and Marouane Fellaini was left all alone to meet it. Unfortunately, he planted his free header over the bar when he really should have buried it.
20 minutes later, Jack Rodwell found the target with a header and the ball was destined for the back of the net until Ben Watson's instinctive back header diverted it over the crossbar and Fellaini's tempting low cross across the face of goal just eluded Cahill shortly afterwards.
Though the Blues had played well enough in the first half, there was still a tendency to "over-egg the pudding", and there was growing frustration emanating from the stands as move after move foundered as the players tried to play one pass to many in and around the penalty area.
Pienaar had clearly got the message early in the second half and when a chance opened up to unload from the 25 yards. the South African seized it, his arrow-like drive producing a diving, two-handed parry by Al Habsi. That sparked a 15-minute spell of incessant pressure from the home side that perfectly illustrated their inability to put the ball in the net and summed up much of their season thus far.
A flurry of corners ensued, one of which Cahill just couldn't toe past the 'keeper after it was taken short and Pienaar had whipped the ball into the near post. From another, Jagielka tried to flick home Baines' cross but it ended up in Al Habsi's arms.
A beautiful move, arguably Everton's best of the match, in the 52nd minute ended with Saha backheeling into the path of Cahill but he blasted a right-foot shot wide before Pienaar split the defence with a pass to the Frenchman and he was denied by the 'keeper with a shot with the outside of his boot.
A minute later, Cahill's towering header bounced agonisingly off the post; a minute after that, Coleman found himself in acres of space but shot straight at Al Habsi and Pienaar skied the rebound into the stand behind the goal, passing up a great opportunity to finally break the deadlock.
With an hour gone, Moyes made the expected change of removing Saha in favour of Beckford but then found himself having to make a second switch within five minutes when Pienaar pulled up lame and Victor Anichebe took the field to a chorus of boos. (The Nigerian had reportedly rejected a bumper contract extension earlier in the week.)
And from that point on, the Blues' attacking unit looked to have been badly compromised because they were visibly worse from that point on. Fellaini should have been the obvious candidate to step up and assume "playmaker" responsibilites but he didn't offer nearly as much inspiration as a player of his calibre should. Nevertheless, Beckford actually had the ball in the net within four minutes of coming on but his "goal" was disallowed for a very tight offside decision.
With 20 minutes to go and their game-plan to that point just about intact, the visitors started to come into the game more and Diame could have put them ahead when he found himself with just Tim Howard to beat but with Jagielka breathing down his neck, he scuffed his shot badly and the Blues survived. Another suicide pass by Phil Neville across the front of his own defence then let Hugo Rodellega in but his effort was saved.
At the other end, Rodwell flashed a left-footed effort a yard wide from 25 yards and Beckford's attempted curler was easily gathered, but Everton's best chance in the last few minutes would have fallen to the former Leeds striker had he not completely failed to control Baines' cross. That would have left him with a clear shot on goal and a chance to become the late hero again but he took his eye off the ball.
Instead, that honour looked destined to fall to Stam in stoppage time as Wigan broke quickly when a Baines free kick was blocked at the Wigan end. Though Coleman was clearly fouled in the build-up, the referee took no action and Stam was in, but Howard's reflex save tipped the ball past the far post to preserve parity.
Things are clearly not right in the Everton camp right now and the boos that accompanied the manager and players down the tunnel will have delivered the fans' verdict on a record of three paltry wins from 17 games. Sure, had one of that handful of gilt-edged chances gone, the picture would be looking a little rosier but a 1-0 win over a team in the bottom three would have merely papered over the increasingly large cracks.
Moyes will point to his side's profligacy in front of goal as a means to apportioning the bulk of the blame to his players but what is either the manager's intransigence or his lack of imagination appears to these eyes to be the biggest problem.
Faced with a striking problem from the get-go, he has shunned virtually every opportunity to try something different with his starting line-ups. None of Saha, Beckford or Yakubu have really looked comfortable leading the line as the lone striker, but the Yak has done it better than anyone so far and yet he is watching helpeless from the bench these days while Beckford struggles to adapt to the top flight and Saha continues to look well short of his best.
Beckford's running and movement would make him the ideal foil in a two-striker formation with the right partner but Anichebe, once he'd moved inside from the left, was clearly not that man. That's left Cahill to shoulder the main goalscoring burden but his upcoming absence from the team will force Moyes to mix things up because the Australian is the reason why he sticks so doggedly to the one-man-up-front strategy.
Moyes admitted in his post-match interview that the shape of the team was all wrong after Pienaar went off, and yet the man he himself dubbed his "secret weapon", Magaye Gueye, a player who looked really promising as a wide man in pre-season and in the League Cup, remains frozen out of the first-team picture, and Diniyar Bilyaletdinov is similarly stagnating on the bench.
There comes a time when it becomes obvious that sticking to the same tired tactics and formations just isn't working. Moyes should have worked that out in September but the October purple patch gave the illusion that all was well again when results since have demonstrated otherwise. Whether he will respond or just plow on remains to be seen but his team is stuck in a rut right now and needs some inspiration.
Player Ratings:
Howard 7, Neville 5, Jagielka 7, Distin 7, Baines 8, Fellaini 7, Rodwell 6, Coleman 7, Pienaar 8 (Anichebe 5), Cahill 7, Saha 6 (Beckford 6)
Match Preview
Without a win in six games, the acid test for the resolve that Everton showed in the second half at Stamford Bridge last Saturday comes with a home fixture against Wigan Athletic this weekend, one of those "must-win" games against a bottom-half team... something the Blues haven't managed thus far.
The Latics are in the relegation zone coming into this one but they're only two points behind Everton and could therefore leapfrog their hosts by becoming the fourth team to win at Goodison this season.
Leighton Baines says that there are, "No more excuses or reasoning with it, it is time to start producing," but David Moyes's side may have to do it without their two main creative outlets. Mikel Arteta serves the second match of his three-game suspension and Steven Pienaar is a doubt with the ankle injury that forced him off in the closing stages at Chelsea.
Louis Saha also picked up an injury and is rated similarly doubtful so Moyes may be forced into making an attacking change. Yakubu would be the obvious choice based on experience but Jermaine Beckford's late equalisers against Bolton and Chelsea could get him the nod.
Meanwhile Leon Osman (ankle), Tony Hibbert (ankle) and John Heitinga (knee) are ruled out.
Failure to win would restore the pressure on Moyes and his side ahead of a difficult next assignment at Eastlands against Manchester City. Just three wins from 16 is poor form by any measure and with the gap between the Blues and the European places starting to open up, they're running out of time to put their season on a sound footing.
* Unfortunately, we cannot control other sites' content policies and therefore cannot guarantee that links to external reports will remain active.
EVERTON (4-5-1)
Howard
Neville
:7'
Jagielka
Distin
Baines
Fellaini
Rodwell
Coleman
Pienaar
:27' (66' Anichebe)
Cahill
Saha (60' Beckford)
Subs not used
Mucha
Duffy
Osman
Bilyaletdinov
Yakubu
Unavailable
Arteta (suspended)
Hibbert (injured)
Heitinga (injured)
Nsiala (loan)
Wallace (loan)
Yobo (loan)
WIGAN (4-4-2)
Al Habsi
Gohouri
:80'
Alcaraz
S Caldwell
Figueroa
:90'
Thomas
:31' (McArthur 64)
Watson
N'Zogbia
:90+5'
Cleverley (Stam 46)
Diame
Rodallega
Subs not used
Pollitt
G Caldwell
Gomez
Boselli
McManaman
Premier League Scores
Saturday
Aston Villa
2-1
West Brom
Everton
0-0
Wigan
Fulham
0-0
Sunderland
Newcastle
3-1
Liverpool
Stoke
0-1
Blackpool
West Ham
1-3
Man City
Sunday
Bolton
2-1
Blackburn
Wolves
1-0
Birmingham
Tottenham
1-1
Chelsea
Monday
Man United
1-0
Arsenal
| | Team | Pts |
| --- | --- | --- |
| 1 | Manchester United | 34 |
| 2 | Arsenal | 32 |
| 3 | Manchester City | 32 |
| 4 | Chelsea | 31 |
| 5 | Tottenham Hotspur | 27 |
| 6 | Bolton Wanderers | 26 |
| 7 | Sunderland | 24 |
| 8 | Newcastle United | 22 |
| 9 | Liverpool | 22 |
| 10 | Blackpool | 22 |
| 11 | West Bromwich Albion | 22 |
| 12 | Stoke City | 21 |
| 13 | Blackburn Rovers | 21 |
| 14 | Aston Villa | 20 |
| 15 | Everton | 18 |
| 16 | Birmingham City | 18 |
| 17 | Fulham | 16 |
| 18 | Wigan Athletic | 16 |
| 19 | Wolverhampton Wanderers | 15 |
| 20 | West Ham United | 12 |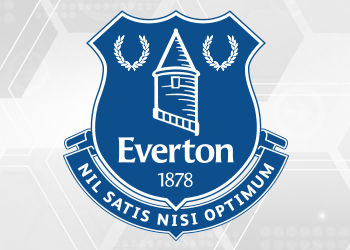 ---
Bet on Everton and get a deposit bonus with bet365 at TheFreeBetGuide.com
---