Fan Comment
The Poisoned Chalice
Rick Tarleton
10/01/2017

94 Comments [Jump to last]
There has been much debate about Ronald Koeman's enthusiasm for the post of Everton manager. In many of the threads to other articles and comments, I have suggested that Koeman has been seduced by a large salary that he felt he could not refuse, but that his whole manner and body-language suggest that he doesn't really want this job.
I've been watching Everton since 1953-4 when we won promotion and have seen great teams. The 62-3 team of Young and Vernon fame remains my favourite, but then I was seventeen at the time. Then there was the team of The HolyTrinity with possibly my all-time favourite Everton player, Colin Harvey in it. Then the great team that Kendall Mark 1 produced, with a superb defence and the great Southall in goal. Great teams managed by truly great managers, Catterick and Kendall. In the sixties we were "The Merseyside Millionaires". Teams like Blackburn and Blackpool must have hated us as we denuded them of their talent, taking Vernon, Pickering and Newton from Blackburn and West, Ball and Walsh from Blackpool.
Somehow we have lost that place at the top of English football, that's another story that perhaps someone else can explain, the demise of the Moores' money and the family's involvement in our club. Now we are very much out of the big six.
I was reading an article about Tottenham and the fact that United and City want to take their full-backs, and that although they have tied up many young talented players, Alli, Kane, Dier with long contracts, in fact, they do not pay top dollar, that these players could decide to leave for other clubs here or on the Continent and Spurs would be vulnerable to such approaches. Spurs are due to turn their ground into a new 60,000 plus stadium , starting next year. They are far advanced of Everton, but they are very much sixth of the so-called "big six" and as such vulnerable to approaches from the other five or the big Spanish clubs.
To outsiders, i.e. people who don't live and breathe Everton, we are doing very well to be seventh, the best of the rest, if you like. To prospective managers looking for a way up the ladder, this is probably the worst job in football. The wages are very high, but the expectations of people like me who are used to seeing Everton as leaders of the pack and want to see us back there, must appear unrealistic.
Despite Moshiri's financial muscle does he have the means to outbid the Etihad outfit? Seventh may be as good as it gets. We are hugely optimistic about the "brand" Everton. Do we seriously think Diego Simeone is going to come to a country where he does not speak the language, to manage a club whose realistic best scenario is a Europa League place? The wages may be good, but is managing Everton going to improve the Simeone "brand"?
Koeman has come to Everton for an excellent salary, but he is with every comment and every piece of body-language , showing that he is unhappy with the players he has, who cannot play the high-energy pressing game he favours.Unhappy with the Board who are unwilling to finance the transfers he wants and even with Steve Walsh who is not finding the type of players he needs. The salary seems to be the only thing that he likes.
He does not buy into our history as one of the great clubs of English football, he wants to be somewhere where he can get the kudos for improving a team, like Southampton where finishing in the top half of the league seems to be acceptable or with a big six club with the resources to back him to the hilt. To Koeman the Everton manager's position may be lucrative, but seems to be a poisoned chalice.
The top players do not talk of being at Goodison, nor do the top coaches and managers.
Sometimes on ToffeeWeb we talk as if people like Simeone are only waiting for a call from Everton. Would it were so. I wish that top players were letting it out to the media that they fancy a move to Goodison Park, I'd love to see Harry Kane in our number 9 shirt, or Joe Hart in between the posts. I think Koeman has found this out and sees this as a very difficult club to manage.
Reader Comments (94)
Note: the following content is not moderated or vetted by the site owners at the time of submission. Comments are the responsibility of the poster. Disclaimer
Steve Boardman
1
Posted 10/01/2017 at 19:40:20
Excellent article Rick (I am slightly younger vintage than you and saw my first match in the 59/60 season). Will we ever see those days again?
I was delighted to see the back of Martinez and was pleased to see Koeman arrive but noted at the time that a fair number of TW regulars were skeptical about him.
The thing I find most bizarre is his public criticism of both his team and his bosses. I know he is not the CEO but, to draw a comparison with the commercial world, if the CEO blames the company's failings on both the employees and the Board then he/she would not last long. I do wonder if Koeman is behaving like this to get himself a pay off for the very reasons you set out?
Persoanlly I would give him at least another year but Mr Moshiri may not be so tolerant
Stan Schofield
2
Posted 10/01/2017 at 20:11:15
Interesting article Rick. I started going to the match in 1961 at age 7. Despite the relative lack of success over the last three decades, I automatically think of Everton as a top club (Young, Vernon, Ball, Harvey, Reid, Southall, et al). I suppose it's what you get used to when young, which includes Goodison being a top stadium with regular 60,000 gates.
So, yes, you're right, expectations are high because of the highs of our history. But it is history, and it cannot be easy for an Everton manager now, if expectations are this high. But in a way, it's a potentially massive opportunity for any manager. To take this club with it's rich heritage, and get us back from an ordinary mid-table side to one of the best again. Any manager who could do that, especially given the problems we've had recently, would have a big extra notch on his career belt, a massively beefed-up CV. And even if it didn't work out like that, he'd no doubt still get another job anyway.
So, in a way, a great opportunity rather than a poison chalice, depending on how you look at it.
Ian Hollingworth
3
Posted 10/01/2017 at 20:41:55
Great article, Rick.
Early '80s for me so lucky enough to experience Kendals all conquering team and to know how winning feels and better still the expectation that you would win.
I suppose this is how Chelsea and Man City young fans feel today and Man Utd and RedShite have felt for long periods.
It is very hard when all that is taken away as we Evertonians know only too well. I hope we experience even a fraction of that again especially for the younger fans who have had nothing but disappointment from supporting our great club.
James Byrne
4
Posted 10/01/2017 at 21:13:15
Oh god not another nonsense anti Koeman story. Are some posters just copying and pasting this tripe now.
News is out that EFC have agreed a fee for Schneiderlin from Manu so this proves that the Everton "Project" continues and Koeman won't be going anywhere for another 2 to 3 years.
Can someone please email Diego Simeone and tell him. He'll be sick as a parrot!!
Lyndon Lloyd
5
Posted 10/01/2017 at 21:21:58
"He does not buy into our history as one of the great clubs of English football"
I actually think he does, Rick; it's just that he isn't as loquacious about it as his predecessor was which is understandable – they could not be more different in terms of personality.
And if he is able to complete his "project" of finally putting this club back at the top table then he will have earned all the kudos you believe he desires.
We have to accept that it is going to take time. Maybe more time than it probably should but, having made the investment in him, the Board is going to give it to him and we have to see how he does with it.
Ricardo Gimpardsle
6
Posted 10/01/2017 at 21:29:49
If this board back him and allow him some quality players, I believe even the most miserable posters on here will struggle to find fault. Sure it is crap now, but just wait.
Kevin Tully
7
Posted 10/01/2017 at 21:43:23
This is one of many posts and articles claiming Koeman "doesn't get the club" or its fans, or even indeed the city.
All of the above have precisely the square root of nothing to do with his ability to carry out the job he is paid to do.
This type of narrative does clearly demonstrate one thing to me though. It explains how bullshit Bill was able to con his way to a fortune whilst waxing lyrical nonsense like a character from The Fast Show for the best part of 20 years. He knew precisely what to say and when to say it. The misty eyed masses would lap it up. There is a grudging admiration on my part.
Patrick Murphy
8
Posted 10/01/2017 at 21:48:33
I want any Everton manager to make history and not necessarily buy into it, if he happens to get the club and is popular amongst the supporters that's great too, but I want a winning team to challenge for things – not another fan on the touchline.
Whether Ronald will be able to achieve stuff at Goodison is open to debate, let's see how we are doing this time next year; 18 months should be long enough to assess if we are progressing or not.
John G Davies
9
Posted 10/01/2017 at 22:07:37
Lyndon #5.
Perfectly put.
The situation summed up in three paras.
Derek Thomas
10
Posted 10/01/2017 at 22:07:56
'The Salary seems to be the only thing he likes.' – He likes the Golf too Rick, with 2 world class courses on his door step – 3 if you count Allerton, you could even stretch it to 4 with Lytham...
Apart from that I can't find much to argue with. If he's still here this time next year it'll mean one of two things – we're Improving or Moshiri is a lot more stubborn / has a lot more faith than me / and a lot more money.
Well, 2 out of 3 ain't bad I suppose.
Jim Gore
11
Posted 10/01/2017 at 22:10:59
Nice read Rick. I started following the blues during the 59-60 season so, like you, witnessed all those title winning sides.

I believe we need to give Mr Koeman a couple of seasons. I'm thinking back to the early eighties when, under Howard Kendall, we were pretty awful with some gates as low as 13,000 and leaflets demanding Kendall out. But a few inspired signings, i.e. Reid and Gray, were the catalyst to move up a gear, then it just took off.

We have made a couple of decent signings so far, with possibly more to come,let's see how this turns out.

Although Mr Koeman doesn't show much emotion, nether did Harry Catterick, and we didn't do too bad with him.

Onwards and upwards, Blues.

Dick Fearon
12
Posted 10/01/2017 at 23:01:09
We once had a manager who showed even more disregard for our traditions and he also was an ex-player.
From the beginning, he made it plain that old ways no longer mattered. This fellow was utterly ruthless in his attitude toward the old guard and he shifted them on as fast as possible.
A hard disciplinarian he had little time for backsliders on or off the field. Fitness and a willingness to run until you dropped was a pre-requisite of any new signing.
He commanded total obedience and woe betide any player who stepped out of line. It took him a few years to line up all his own ducks but he ended up being our best ever manager.
Who was he?
Mick Davies
13
Posted 10/01/2017 at 23:15:41
If Koeman was totally clued up, and realistic, he would have known that the best route to success was in the cups. Two favourable home draws and he fucked it up.
Personally, I would have taken a spanking at Leicester for a cup win. We are never going to finish higher than 7th this season, even less chance when he goes spending 㿄m on another defensive midfielder to add to the collection.
So, after realising we reached two semi-finals last season, the momentum would have been there in the players' minds–- there are no medals for finishing in the bottom 19.
Mike Gaynes
14
Posted 11/01/2017 at 01:35:23
Lyndon and Kevin, well said.
Andy McNabb
15
Posted 11/01/2017 at 01:49:42
Hmm – very different reactions to this article. I for one think there is much truth in what youhave written Rick.
In Koemans defence – his lack of tolerance (and much has been written about his treatment of Niasse on another thread) is all to do with the sort of character who is used to getting his own way.
I was quite shocked to hear Klopp's reaction in a press conference recently. The likes of Klopp and Koeman do not take prisoners. Koeman is ruthless and as an England supporter, for all of my admiration towards the Dutch team he played in, I couldn't stand him.
I think our eternal problem is that our love for this Club will always interfere with our judgement. To Ronald it is a job – to us it is a way of life. The two will seldom mesh.
Rick Tarleton
16
Posted 11/01/2017 at 06:07:18
I was trying to make the point that to people outside the Merseyside/ Everton bubble, Everton are doing as well as to be expected. They are to outsiders a top half of the Premiership team who might occasionally make a Europa League place. To prospective managers, that is equally true, it's a very difficult job, we haven't yet the resources of the big six, not even are we comparable with Tottenham in that respect, yet the fans' expectations are very high.

To Lyndon, I'd say I'd like to see the evidence for your statement. In fact, whether he buys in or not is not the point, the point is he is not demonstrating any enthusiasm for the job and that is to me an issue. It may be that he is fighting a political battle with the Board and this is a position, I don't know that, but a little enthusiasm for his team and his position would not go amiss.

To Kevin Tully, I would point out that in the days when I regularly contributed to this marvellous site, I penned an article about "Our True Blue Chairman", I was critical of "Boys'Pen Billy" in the 1990s, and think he has been a total disaster for Everton. He has never conned me.
Dave Ganley
17
Posted 11/01/2017 at 09:13:13
To be honest, Rick, there is a lot in your article that I agree with. We have fallen heavily from grace. We are probably the best of the rest now but a far cry from the top 6 and maybe this job is indeed a poisoned chalice.
You are probably right in that the size of the salary went some way, amongst other things to convincing Koeman to come here. However, here's where I disagree. You talk about Koeman as though he's gone as far as he can and he wants to be gone. You ask Lyndon for evidence that he buys into the history. It's all hypothesis on your behalf; opinions, same as Lyndon. There is no evidence.
Koeman was left a pile of crap the size of Snowdon when he came. He probably didn't realise just how big a job he had until he started. People seem to forget just how bad it was under Martinez and how poorly the players played. They also seem to think that the RS were completely transformed when Klopp came, but that has taken quite a while to come to fruition with far better players than we have.
Koeman has every right to publicly question the board about funds. I'm guessing he was promised certain things, funds being one of them and they have failed to appear.
Koeman has every right to appear frustrated and short of patience with the players. They have not performed consistently for 3 years now. How is that Koemans fault? He has tried the arm round the shoulder, tried tough love, it just doesn't work with this lot.
I am frustrated with the players as I'm sure most other fans are. If Koeman couldn't care less then why make comments suggesting he does? Why bother showing your frustration? I don't buy that he's looking for a way out. For crying out loud, he's only been here 6 months. He tells it like it is, something we've needed after the schmaltzy crap of Martinez. I guess some people just don't like the truth that we are in fact not very good.
You are also alluding to Koeman wanting to be at a Southampton with little or no ambition. What rubbish. He had it cushy there, he was reasonably successful, why leave for a job that is hard? He didn't go into this job with his eyes shut. He's not stupid. I'm quite sure he didn't think this would be a doddle.
He has taken his time and given most players a chance to see what they could do. Now he has found that most are sadly lacking so wants funds to rebuild. What's wrong with that? We've known for ages that a lot of the players aren't good enough, well the ones who weren't conned into thinking that this was the best squad in a generation. Fuck me that was the biggest con of a generation.
It appears the board have listened to him as we now have Schneiderlin on board (hopefully) with more to come. So judge him this time next year when he has his own team playing the way he wants. We know how he wants them to play, the players, or at least most of them, won't or can't do it. So, with that in mind, he needs to get shut of some and bring in others who will do what he wants.
It's foolish and ridiculous to judge him after only half a season. He has them in 7th place when not playing well with a team that is blatantly not good enough. He has shown ambition coming to Everton given the size of the job when he could have coasted at Southampton until the bigger clubs came calling.
Lyndon's and Kevin's comments may just be opinions but so are yours. You have no evidence to back up your posts, its just based on your opinion of body language and the fact he doesn't gush Everton like his predecessor did, that turned out well didn't it? Give him a fair chance and we shall see if it works out or not. You may well be right, but we can't judge on half a season with a piss poor inherited side.
Bill Watson
18
Posted 11/01/2017 at 09:34:12
Excellent article, Rick. My first match was 1958-59 and in those days we were anything but a top club. Results that spring to mind were defeats of 10-4 v 'Spurs and 8-2 v Newcastle. Each season was a struggle to stay up.
Today is very reminiscent of that period: decades of underachievement turned around by the involvement of John Moores, the Moshiri of his day. He ruthlessly sacked Carey, in the infamous London taxi ride, and appointed Catterick, who was an exact opposite to the easy going Carey.
Moores/Moshiri, Carey/Martinez, Koeman/Catterick: add in interest free loans to enable the club to compete for the top players and the parallels are strikingly similar.
It took Moores three years to get us back to the top. I'd say that today it'll probably take a bit longer but the building blocks are being put in place.
John Barnes
19
Posted 11/01/2017 at 10:23:08
One thing about Koeman is that he calls it as he sees it, seemingly in the dressing room as well as to the press. Have the fans, contributors on here, press etc. still not got Martinez's gushing positivity out of their systems yet and so aren't quite comfortable with what is reported, what they hear?
It seems most of the players he inherited haven't... yet. Will they ever? Do they ever want to? Do they care?
Does Koeman 'get' the club? Does that matter? Martinez told us he did and how did that turn out? He'll be gone in a few years at most and Everton will have been one step along his career path. As will Klopp from across the park for all his camera-conscious antics and all round love in with LFC. He'll be just the same at Real Madrid, Barcelona, PSG or even Bayern if he gets on that merry go round. Guardiola? Ancelotti? Van Gaal?
Let's face it in the modern game how many stick around to build a dynasty in the Ferguson, Wenger mould? Very few become synonymous with one club. Catterick, Kendall and possibly Royle for us, all ex players.
So for now we have Koeman trying, I believe, to imbue good, professional standards on the club and, whilst he might not be a fans' or media favourite, I've a feeling he will leave us in better shape than he found us.
Adam McManus
20
Posted 11/01/2017 at 10:45:57
I think Koeman's little strop after the Leicester has been a long time coming. Perhaps he's finally beginning to get emotional about our beloved football club. I hope that passion remains.
Jim Lloyd
21
Posted 11/01/2017 at 11:09:43
A good article for debate, Nick and, for me, the '60s were the most prolonged period of our club being a "top" club. I started going in the late 50's saw the tale end of the Davie Hickson Jimmy Harris sides and the beginnings of the best football I've ever seen from an Everton team.
When Johnny Carey came to Everton and started bringing fabulous players like Collins, Gabriel, Parker, Ring, Vernon and my all time favourite, Alex Young, it was the tops.
It's an interesting point you've raised about whether Koeman has bought into the Everton vision or whatever we want to call it. And I look back to the late 50s - early 60s as a rough parallel. I'm not sure if Johnny Carey was anything other than a manager brought in to raise the standard of our play and bring success.
To me what he brought was a standard of football, light years better than I'd seen before and I like many thousands of others would be queuing up to go the match from about 1 o'clock.
I think when Catterick came though, we weren't as successful over his time as manager, even accounting for the league and cup triumphs as we should have been.
To me, I'd have liked to have seen Carey stay but between Catterick and Shankly, I'd have loved Shankly to have been our manager.
So, to me, it's not so much a question of Koeman not buying into the "Everton Vision" or whatever we want to call it. It's whether he can begin to rebuild a team that needs a fundamental clearing out and replacing with better players. That's what Johnny Carey did and I won't be disappointed if Koeman can start to bring us along the long road back to the top.
Koeman isn't all effusive compliments and endless positivity; he say's it like it is. I think that those who comment that we had the best team in a generation, and it was just that Martinez just couldn't unleash the fantastic talent just waiting to burst it's way into the top four, see football differently from me.
My view is that, if EFC had put the whole team up for sale last year, the majority of players just wouldn't sell, unless it was in the bargain basement. I don't think that was purely down to Martinez, nor do I think it is that Koeman isn't getting the best out of them.
We have a lot of players who are set in their ways and are just not good enough to do other than keep us floating around the middle of the table.
Koeman has a massive job on, and I think he was dead right to look at all the players he has and give them the opportunity to show him they are good enough. Well, he's looked, and he, rightly in my view, has made his decision that quite a number of those players are simply not good enough and need to be replaced.
I also think he was right to let those responsible for bringing in the players he's earmarked as priorities, to get a bloody move on and bring them in without delay.
So he's not like "the Joker" over the road, all smiles and cuddles, who was given the much easier job of finishing touches to a team already there. Koeman has to more or less start from scratch by replacing players who are not good enough. I think he said early on that it would take two years.
Dave Ganley has written a really fine post and I go along with all what he's said. I think we should be willing to see what the next two or three transfer windows bring and back Koeman while he's rebuilding.
And one little plea to Mr Moshiri: give those doing the negotiating, a great big boot up the arse!
Brian Harrison
22
Posted 11/01/2017 at 11:34:21
Rick, we must be a similar age as I too started watching the Blues about the same time as you. I also agree I would have liked us to stay with Carey, but obviously John Moores looked at the job Catterick was doing at Sheffield Wednesday. No doubt we had some great players back then, and for me with the financial backing Catterick had, he should have won more than he did.
Despite the game having changed a lot since then the one thing that hasn't changed is the richest clubs tend to win all the trophies. I think when John Moores no longer backed us with his money, the club went into decline. But I think that our choices of managers had a lot to do with our demise. When Shankly went to Liverpool, they were paupers compared to us but he bought well and coached well. I know also from reading Ferguson's autobiography that money was tight when he went to Manchester United. But again good coaching made them a top team. When I look through our list of managers apart from Kendall, Royle and Catterick the rest were bang average.
So now Koeman is in charge, and he was my choice when we sacked the charlatan. Let's hope he is the real deal and for the first time in a long time he will have financial backing, which will make his job easier.
I would just say criticizing your players in public never works and also has a detrimental effect on team spirit. So my only advice is keep your criticism inside Finch Farm, and get the players to enjoy playing for you.
Ian Jones
23
Posted 11/01/2017 at 11:52:56
I remember, sometime in his first season at the club, Martinez saying that he had been surprised that the Everton players had adapted to his way of playing far quicker than he expected – it had taken weeks rather than months. Ignore the last 2 years of his time...as we all know how that panned out.
Perhaps Koeman is finding the exact opposite and so his overall demeanour is not helped by the way the players go about their business on the pitch... he looks cheesed off to put it politely.
There was an interesting point made at the weekend about Steve Bruce's appointment at Aston Villa. The fans seem to have taken to him and have forgotten about his time as Manager at local rivals, Birmingham, and he has been afforded a better reception by the fans than Alex Mcleish, also a previous manager of Birmingham.
Of course, positive results help... Steve Bruce is generally winning or drawing; Alex Mcleish wasn't.
Football is probably as simple as that.
Would it really matter to the majority of the fans who the manager is as long as the team are winning or drawing far more than they are losing. I give you Rafa Benitez, not from a personal view to wanting him to replace Koeman.
If for some reason in the near future, we needed a new manager, and Benitez was appointed and then managed a successful Everton team playing the best entertaining football seen by our fans for many years, perhaps winning a cup final or a league title along the way, would we be resentful of the fact that he was our nearest rivals former manager...
For me, I appreciate where we currently are: bottom of the Top 7, using someone else's thoughts on how we should perceive ourselves, not best of the rest!
However, I would appreciate it more if the football we played was entertaining, there seemed to be some actual plan or purpose amongst the players, working their socks off for each other, plenty of fight and spirit etc... and with the Martinez spirit of adventure...
If we are to lose matches, and all teams do, it would be great to feel that the team winning had had to earn it, we had fought to the end and not helped via any slap-stick defending...
Bill Watson
24
Posted 11/01/2017 at 12:05:11
Jim (#21),
Parker and Collins were already here when Carey arrived although I agree Carey brought some great players to the club. We were brilliant to watch but, in many ways, he was similar to Martinez in that he neglected defensive aspects of the game.
He was fortunate in arriving just as Moores's influence was allowing Everton to compete for the very best players but, nevertheless, he failed to take us to 'to the next level'. (As they say, today). His first two seasons were underwhelming: although the football was great we were often very poor away from home.
Catterick added organisation and steel to the side and made them hard to beat.
Although the Carey football was great to watch I think the '67-'70 Catterick side was my favourite.
Jim Lloyd
25
Posted 11/01/2017 at 12:23:06
Thanks Bill. Memory! I can remember the Echo (I think) with a big picture of Bobby Collins on the front when we signed him fromCeltic and in my view he was one of the major reasons we started playing like a top side. Yep, the defensive side needed improving but, like they call it nowadays, the "project" was still being completed and if my memory serves me a bit better, we just started getting better defensively when Brian Labone come into the team and with Jimmy Gabriel in at Right half and Brian Harris at Left half.
Anyway as opinions are always going to vary I'd have liked him to stay, as with the money available and the early Sixties team was "The Team" for me. I don't think Catterick was anything like as successful as he should have been and would have loved to have seen Shankly, if Carey had to leave, become our manager.
I think the central point that we've got now though, is can the team be improved with Koeman and start us on the long road back to the top six...and in my view it is a long road. I think he should be supported on what he is aiming to do in the next couple of years.
Tony Hill
26
Posted 11/01/2017 at 12:27:18
Yes, Bill, I loved both our title winning sides in the '60s (70) but the '63 side lacked the edge of the 69-70 team I think – in my view, the best Everton team there has been.
I don't think that Carey quite had it in him but he did get us playing vastly better stuff. Ah, Tommy Ring... best crosser of a ball I've ever seen, was with us too short a time.
Dave Abrahams
27
Posted 11/01/2017 at 12:50:03
A lot to agree with in your article, Rick, but I'm for giving Koeman more time, with Moshiri and his money and possibly others coming into the club with finance we might be on the up.
It is not just about money in getting on a level field, it's always about money, it's not inequality which is the real misfortune – it's DEPENDENCE.
For too many years now, we have been too dependent on a man who wasn't and isn't up to running the club. I'm not about to have a go at him (again) but hopefully he will gradually go further into the background as Moshiri gets the club off its knees and back on its feet.
Steve Barr
28
Posted 11/01/2017 at 16:21:04
Good article, Rick, and I have to admit I've sadly and begrudgingly accepted that Everton is no longer one of the big clubs.
Historically I stubbornly argued against logic that our history alone merited our place at the top, but 20 + years of nothing has taken its toll! Sadly we are neither financially in the big boys club, but more depressingly, not on the ambition front either "Nil Satis etc.
From where I'm sitting, the club has operated in an unambitious way across the board. Most aspects of the club, from the state of the stadium (let's see how the dock site develops), our retail, marketing, our publicity machine are amateurish and to be frank, a bit of a joke.
Discipline throughout the club appears to be non-existent (personified by the lackadaisical performances of late) and a general malaise seems to permeate the whole scene.
Like you , I have not seen in Koeman the empathy, passion and vision we will need to rouse us from this slumber, as Bill Shankly did across the park.
Oh and Tony (#26)... I never saw Tommy Ring play, but a better crosser than Dave Thomas? He must have been great!
Dave Abrahams
29
Posted 11/01/2017 at 16:45:03
Steve (27), Tommy Ring was much better than great; it's a pity you never saw him.
Dave Thomas was a very good player and great for Bob Latchford, but oh for Tommy Ring today, only played 34 games for Everton. Over 50 years later I savour every minute I saw him play.
Chris Williams
30
Posted 11/01/2017 at 16:51:15
Amen to that, Dave. Old fashioned Scottish winger who skinned full backs for fun and had a goal in him.
I remember the regret I felt when I heard he'd broken his leg against Chelsea. One of the Sillets wasn't it?
Dave Abrahams
31
Posted 11/01/2017 at 16:59:10
Chris, when Tommy broke his leg it was an accident with Reg Mathews (I think) the Chelsea goalkeeper. Tommy never played for Everton after that game; he later played for Barnsley.
Chris Williams
32
Posted 11/01/2017 at 17:15:13
A real shame, Dave.
I seem to recall that he was caught between Mathews and the full back but will defer to your superior memory. He came from Clyde for 㾸k I think. A Scottish international and knocking on a bit.
I was 12 at the time and it is still a real pleasure to me to have seen him. What an exciting time that was with the Moores money and new players coming in.
I wonder...
Rick Tarleton
33
Posted 11/01/2017 at 17:25:28
Dave Thomas was more direct and had real pace, but Tommy Ring didn't really have pace, he sort of shimmied up to the full back and then sent him the wrong way. He went both ways and was willing to come inside and shoot.
We had some great left wingers in the sixties with Ring, the really tough Johnny Morrissey and the gifted Derek Temple.
Someone above mentioned Bobby Collins, I don't think any signing has had a bigger impact that Collins did when he signed. He rivals Colin Harvey for me as my favourite Everton player, though Young and Vernon were very very special.
The closest for impact was Andy Gray when he signed and transformed the eighties team and made Graeme Sharp an even better player.
Tony Hill
34
Posted 11/01/2017 at 17:33:29
Steve (#28),
Dave Thomas was a fine crosser of the ball, one of the last to be able to deliver consistently on the run. But Ring, apart from the balance and change of direction which Rick mentions, had a knack for sort of floating crosses which I've not seen any others manage to the same degree (he played some fine games for Scotland too I remember).
He was a special player.
Chris Williams
35
Posted 11/01/2017 at 17:35:40
He was amazing Tommy Ring, and it's some tribute that someone with such a short career with us can still be so fondly remembered knocking on for 60 years later.
Shit, did I just write that? 60 years ago!
Bill Watson
36
Posted 11/01/2017 at 18:16:36
I agree with all the posts about Tommy Ring. He was, undoubtedly, the best winger we've had in my time and that includes Temple, Morrissey, Scott and Thomas!
The current lot aren't in the same league.

Terry White
37
Posted 11/01/2017 at 18:44:27
Can I join in the plaudits for the incomparable Tommy Ring? My first game was January 1954 so I have seen a lot of dross fill the left wing position in the '50s. Graham Williams, Peter Kavanagh, Bobby Laverick, Eddie O'Hara anyone? And whatever happened to Aiden Maher who was supposed to be the new great star in that position?
And then Tommy arrived on the heels of some other fine signings mentioned by others, primarily Bobby Collins who turned things around almost on his own. I quite agree with all Jim, Tony, Rick, Dave, Bill and Chris have said. Carey inherited some good players in a team on the rise and got us playing attractive football again. It was a real thrill to look forward to going to GP in those days. It was not so much fun watching them away from home as we really struggled to win games on the road; was it the '60-'61 season when we did not win one game away but were hammering teams at home? Catterick undoubtedly took us the next step that Carey could not do.
If Tony Kay had not been suspended I have no doubt the teams following the '63 title would have flourished. But, as we know, Catterick did have the idea of breaking up his winning teams and trying to start again with some new faces.
I think Dave Thomas is a fair comparison for Tommy Ring. Very different players in different times. Very easy on the eye. I would take either one of them playing for us now.
Chris Williams
38
Posted 11/01/2017 at 18:50:56
It's very comforting to see so many 'silver Evertonians' with a common view of an Everton great, albeit one with such a short lived career with us.
It confirms that my memories are valid and real and shared by many.
Tony Abrahams
39
Posted 11/01/2017 at 19:03:00
Dave, Rick describes Ring just like I'd describe John Robertson when he played for Forest. Would this be a good description?
Back to Koeman: I can't work him out properly but it seems he's been exasperated by the lack of leadership in the squad. I still expect another centre-half and my money would be on Fonte replacing Jagielka to finally give Williams a stable partner and give us a lot more organisation with a possible back three.
There is talk we have signed another striker so if this transfer goes through, I'd expect us to start playing in a totally different way.
Chris Williams
40
Posted 11/01/2017 at 19:15:00
Tony
The Robertson analogy is fair. But Tommy Ring was better, although Robertson is revered by Nottingham Forest fans and team mates. Forest took the First Division by storm when they got promoted and he was a major part of the reason. Didn't we play them at a Goodison early on that season ?
We will hopefully start to change now.
Please.
Tim Taylor
41
Posted 11/01/2017 at 19:27:00
Can I just say what a fascinating, considered and informed thread this is. Unlike some others.
Rick Tarleton
42
Posted 11/01/2017 at 19:29:31
Robertson was more like Johnny Morrissey: robust, no real speed but very skillful.
Incidentally I remember a game in which Kavanagh played, it was a night game and I was standing in the paddock down at the Stanley Park end against the wall and Kavanagh, yet again failed to go past his full back and ended up on the cinders in front of where I was.
Someone yelled something on the lines of "Kavanagh, you're useless" and to his credit he grinned as he got up and said "What do you expect for ٟ,500?" We'd signed him from Romford, I think in the Southern League.
Dick Fearon
43
Posted 11/01/2017 at 19:30:13
Before the advent of mass media, Billy Liddell was a giant among RS fans. They could not understand why Tommy Ring was often preferred over Billy by Scotish selectors.
I must admit to the same puzzlement. That was until I laid eyes on Tommy. My biggest regret was Everton not signing him much sooner.
Dave Ganley
44
Posted 11/01/2017 at 19:40:51
Too young to have seen Tommy Ring but grew up watching Dave Thomas tearing down the left wing with his socks rolled down his ankles. Him and Big Bob Latchford were my idols then.
I was gutted when we sold Dave Thomas. Tommy Ring must have been some player if he was better than Dave Thomas.
Tony Abrahams
45
Posted 11/01/2017 at 19:42:48
We lost to newly promoted Forest 3-1 on the opening day of the season Chris and they went on to become champions. I think they became Champions of Europe the very next year, even retaining that trophy when Robertson scored an absolute beauty to defeat Kevin Keegan's Hamburg in the final.
Actually, I think it was the finest managerial feat of all time when Forest won the European Cup under Clough – especially with a few players who were deemed either too old or just not quite good enough;
I hope this new forward proves to be similar, because it seems to me he might just have an obvious talent.
Darren Hind
46
Posted 11/01/2017 at 19:49:21
It was a great achievement, Tony, no doubt about it... Although I think Jock Stein trumped it winning the big one with 12 local boys.
This was a very good article, by the way.
Barry Thompson
47
Posted 11/01/2017 at 20:16:09
Many thanks to the contributors from post 24 onwards. Thoroughly entertaining read.
Also Dave's at 17 & 44. I also grew up with Thomas & Latchford and was at the Forest game on that opening day. I thought we'd batter these newly promoted upstarts and left Goodison shell-shocked at the result.
I was actually grateful to Cloughie and his team over the next 2/3 seasons as they seemed to have the hex over LFC and pissed on their chips quite a few times in league and cup games.
Dave Abrahams
48
Posted 11/01/2017 at 20:21:06
Dick (#43),
Billy Liddell is still an icon amongst Red fans of our age. One of the reason Liddell didn't get more caps than he deserved was because he was an Anglo-Scot, ie, he played his football in England and this was frowned upon by some Scottish selectors. although sometimes Bobby Mitchell of Newcastle was selected.
I don't want to praise a Red too much but Liddell was an outstanding footballer who was someone to look up to as a player but also as a man.
Tony Abrahams
49
Posted 11/01/2017 at 20:31:13
Definitely for the romance, Darren, but I've always classed Glasgow Celtic as a really big club, which was never the case with Forest?
Something in that Glasgow water though; very talented, never fazed, especially the class in the school Jimmy Boyle was in as a lad, if you've ever read the book "A Sense of Freedom!" ... or was it A Quest for Freedom?
Steve Barr
50
Posted 11/01/2017 at 20:44:31
Phew! well due to my age Dave Thomas would be the winger that thrilled me most when I was a regular in the Enclosure, particularly because of his consistent supply of crosses to Latchford. Many others were also a joy to watch during that era, Gary Jones was a very exciting player on his day, not to mention Dobson, McKenzie et al!
Having read the comments about Tommy Ring I wish I'd had the pleasure of seeing him play.
Great thread.
Thanks to all.
Chris Williams
51
Posted 11/01/2017 at 20:57:09
Dave,
You're right about Liddell. He was a good man first and foremost before he was a good footballer. Big and powerful and athletic at a time when the athletes in England were all a bit undernourished post war. He burst footballs when he hit them, several times from memory.
Anglo-Scots were a common breed. Alex Young, Bobby Collins, Jimmy Gabriel, Alex Scott, Ian St, John, Yeats, Alex Parker. All would have had many more caps had they stayed up in Scotland. Was it 8 caps for Young and 12 for Collins?
Ridiculous.
Keith Dempsey
52
Posted 11/01/2017 at 21:58:38
While recounting past glories, I think it's remembering that although most of Kendall players eventually became regular internationals the team that started the 84/5 season only Southall, Ratcliffe and Gray had any limited experience for their countries and walked the league. Can't see that ever happening again.
Terry White
53
Posted 11/01/2017 at 22:03:54
Tommy Ring can be seen briefly on a YouTube clip from a home game against West Ham, perhaps in 1959. Scores one after Micky Lill puts us ahead, and then sets up 2 for the great Roy Vernon; what a finisher. 4-0, a fairly typical scoreline in those days.
Chris Williams
54
Posted 11/01/2017 at 22:14:52
Terry, maybe the 59-60 season but in 1960 probably. Those players were my first Everton golden age. All joined very quickly and the likes of Ring and Lill sadly didn't last too long largely because of bad injury.
When Tommy broke his leg, Micky Lill played briefly on The left wing. We were then treated to a litany of short term wingers on both sides. These included the likes of Veall, Fell, and others on the left and Bingham and others on the right.
It settled down after a bit and history speaks for itself.
Royston Vernon was a genius.
Dave Abrahams
55
Posted 11/01/2017 at 22:20:22
Terry (#53), yes got it, only brief but enough to see Tommy score one and set one up. It is the 1960-61 season on a lovely sunny day... mind you, when you saw Tommy Ring play, every day was sunny.
Dave Abrahams
56
Posted 11/01/2017 at 22:24:25
Chris (54) Thomas Royston Vernon was a genius and a half, or a genius and seven eighths even.
Terry White
57
Posted 11/01/2017 at 22:45:10
Perhaps we should now move on to a Roy Vernon thread? Again unless you actually saw him play, words cannot adequately describe him. As Chris and Dave have said, the man was a genius. What a pleasure to see him, Ring and Young every home game.
Terry White
58
Posted 11/01/2017 at 22:49:54
Chris (#54), Ray Veall and Jimmy Fell were distinct improvements over the names previously mentioned but could never fill Tommy Ring's boots. Ray Veall played a number of games in the Championship season before Johnny Morrissey came over from the RS.
Jimmy Fell, signed from Newcastle, did have a goal in him and played for a couple of seasons following Ring's injury. I recall seeing a picture on a snowy Bellfield of Bingham, Collins, Young, Vernon and Fell jumping over a chain.
Christine Foster
59
Posted 11/01/2017 at 23:39:33
Rather brings me to the time when I was fortunate to meet Roy Vernon and most of the team playing at Bootle Golf course on Dunnings Bridge road.
I think I got about 7 autographs that day as Roy hit a shot onto the cinder path from my school, the Holy Ghost annexe which cut the golf course in half. I returned the ball to him, I think I was 7.. he laughed and gave me smile and lit another cigarette (I think he was a chain smoker). He got all the tem who were with him to sign my homework book... my teacher wasn't impressed..
I remember seeing him play, lanky, elegant and seemed to always score, well in my mind he did... a perfect foil for Alex Young I thought... must have been around 1962 I think.. they won 3-0 against West Ham.
Rick Tarleton
60
Posted 12/01/2017 at 06:39:53
The man from Ffynnongroew was the best penalty taker and finisher I've seen playing for Everton. Rumour had it that he came to us at Everton from Blackburn, because Everton agreed to settle his gambling debts and he had some "people" anxious to sort him out.
His partnership with Young was sublime, they didn't weigh 20 stone between them and in the days when central defenders did kick, they somehow by sheer skill and speed of thought managed to outwit and outplay them all. Vernon used to point his hand , like a signpost and move off in another direction, it worked time and again.
In 62-63 I was sixteen. and my Goodison heaven is that team, my spec in the old Paddock, watching Young, Vernon, Morrissey, Kay, Gabriel, the young Labone, the wonderful Alex Parker, the eccentric, Gordon West, pulling his crossbar down and Stevens working so hard. I think the eighties team was probably better all-round, but as an attacking force, 62-63 led by Vernon and Young was "my" Everton.
David Ellis
61
Posted 12/01/2017 at 06:57:34
The 80s team just expected to win... and knew how to (mostly – apart from a couple of unfortunate cup finals in 85 and 86)
Chris Williams
62
Posted 12/01/2017 at 07:10:10
I remember Tommy Rings debut. We were 6 up at half time to Nottingham Forest and it pissed down. Bobby Collins played inside left that day I think and just kept feeding Tommy.
The following day in the People, Bobby got 9 and Tommy got 10.
I was 12 in 1960 and that early 60s team was my team too. Like a first love I suppose. Spoiled me really, like the rest of the 60s, both football and music and culture. The city was briefly the centre of the universe,
Bill Watson
63
Posted 12/01/2017 at 07:27:26
Rick (#60),
What a side that was! Roy Vernon weighed just 10st and was about 5'-10". Harry Catterick said he was the only player he'd seen who could smoke in the shower!!
Vernon was a great penalty taker and very rarely (if ever) missed one. He struck them with tremendous power, hard and low. Like Collins he was sold far too early.
Brian Harris was one of the best wing halves in the country but Catterick replaced him with Tony Kay, half way through the 62-63 season. Brian, of course, regained his place when Kay was banned the following season. Both great players.
Rick: if you recall, Stevens was signed, from Bolton, the following season. It took many fans by surprise as he wasn't exactly a top line player and was no spring chicken. He was probably the original box-to-box midfield player.
Kay, Swan etc got life bans for something that, today, just seems to attract a slap on the wrist. It'll be interesting to see what happens to Barton.
Jim Lloyd
64
Posted 12/01/2017 at 08:14:44
Bloody Nora! What a wonderful clip of the West Ham game. Lovely to see such great players and brilliant to see and hear the crowd because when we were playing like that, the place would the the roof blown off by the roar... (if we'd have had a roof that is!) A brilliant thread this as well with so many fine posts.
Alex and Royston were a magical air to watch, especially in the championship winning year when (if me memory will not let me down!) they scored about 50 goals between them and they just seemed to slice through opposition defences for fun. It's great having the ould memory jolted by the reflections and insights on here.
We'll all have a special place I reckon for that '60s side (or more correct, those '60s sides and oh for players like that again.) but I'm not saying anything new when I say we've fallen so far behind the other big clubs, that it will take years to get us anywhere near again. That's if we're going to do it at all.
Coming to the point of Ronald Koeman and the comments I've seen regarding his enthusiasm or lack of it and his acumen as a manager. He seems to have done alright at the other clubs he's managed and I think that, at the least, he can do as well for us.
I think the real problem we have his well there's at least two: (a) the team he inherited and the players he still has from it needs a thorough overhaul. I could never see the reasoning behind the comments that the squad that Martinez managed was the best in a generation but, whether they were/are or not, Koeman doesn't see the squad as anywhere near good enough to get us in the top six. So the similarities between the late '50s side before the rebuilding got undwerway and the last couple of seasons isn't that different.
Koeman at the very least, will have to improve on what we have and by that, he will be judged. But (b) the other weakness we've had is the legacy of the ownership for at least the last twenty years (especially the last 20 years) and that is the job Mr Moshiri has got.
"We don't want to be a museum, we are here to win things" – paraphrased but that's almost as good as our motto. I think we need to give Mr Koeman and Mr Moshiri some time and a lot of support for them to get this museum of a club back on it's feet and on the road to the top.
Chris Williams
65
Posted 12/01/2017 at 08:44:01
Tony Kay is another great player who is fondly remembered despite a short Everton career. A bit like Tommy Ring in that respect.
Oozed class and was aggressive with a temper to match his red hair. He was intended to be Cattericks lynch pin I've read. I've no doubt he would have been an England great for many years and a World Cup winner too. Can you imagine him and Ball in the same Everton team?
Apparently he was amazed by his reception the first time he came back many years after. He came on at half time and got a standing ovation. Surprised that anyone even recalled him.
What happened to him was a real travesty of justice as Shankly might have said.
Chris Williams
66
Posted 12/01/2017 at 08:51:31
Dennis Stevens was the unsung hero. Worked like a dog and gave Young and Vernon the time and space to weave their magic.
He was not popular at first as he replaced Bobby Collins and he missed a sitter on his debut but by sheer effort and skill he won the fans over. A great man marker he was also very versatile. Catterick always put him on marking Bryan Douglas of Blackburn who was a tricky customer.
He got a great compliment from Nat Lofthouse in his autobiography. I think it was called The Lion of Vienna but couldn't swear to it.
Dave Abrahams
68
Posted 12/01/2017 at 09:17:10
Chris (#66) yes Nat Lofthouse (a great striker) said I would get the roars of approval and applause after scoring a goal and Dennis Stevens would be lying on the floor after doing all the donkey work to provide the goal.
When Dennis died a coach full of Evertonians went to his funeral, in Dudley his home town I think, I learned about it later, but would have tried to go with them, loved him and his attitude to the game,
He was a cousin of the late great Duncan Edwards.
Chris Williams
69
Posted 12/01/2017 at 09:22:36
Evertonians don't forget their own, Dave.
Jon Davis
70
Posted 12/01/2017 at 09:52:50
Hi everyone, this is my first post.
I think that it is about time that we got in a manager like Koeman. A manager who, as a player, played with the best players in some of the best teams.
If you could choose the playing career of your manager you would be hard pressed to write a better playing CV than Ronald Koeman. Now, I know this doesn't make him nailed on a great manager, but I believe that having high standards borne from the heights you reached (and were expected to reach) as a player is important if you can carry them over into your management career.
Martinez didn't have high standards, we saw the proof of that, and one could argue that Koeman has been brought in to untangle the 'tangled fishing line' created by years of poor maintenance within the club. Players on contracts they shouldn't have been given, players here that should be in the Championship at best.
We might moan about players thinking they are bigger than the club, but what can we expect when the club has the image that it has? We're not a big club, and haven't been for a while. We are proud but not of stature, and Moshiri was right in saying that we cannot continue to be a museum.
I am 40 years old, I lived around the corner from Goodison Park on Beech Road (close to the Top House and over the road from The Taxi Club) and my first memories of going to Goodison were my Grandad (John Fitzsimmons, Shipwright for the Merchant Navy) pushing me through the turnstiles into the Gwladys Street. I remember when Kendall left and when Lineker left and when we started to erode following Heysel and the European football ban. I remember Mo Johnstone and Beardsley scoring against Liverpool in the Derby and I remember the 3-1 win against Bayern. Sadly, my overarching feeling of being an Everton fan is of disappointment. I've been taking my son (he is 11) to watch Everton here and there (he can't go to every game sadly) and so far he has been to 9 games – we haven't won any of them.
Now, to bring this back on topic, I've not been so excited about us as I am now. At last we seem to be realigning ourselves with the rest of the league. We are no longer prepared to behave like the small scruffy kid in the schoolyard, doing things 'our way' and ignoring the laughter from the bigger boys. It might be noble to act that way, but from our chairman to our PR to our players and our fans we have had the 'knife to a gunfight' mentality for too long.
I am delighted to finally have a manager who will openly say a player is bot good enough, I am happy that he will probably tell them that privately also. If you are a shit player, and EFC's manager thinks you are shit player then you had better become not shit, or leave. I'm glad that our manager seems to think this way also. If the players cannot take being told they are shit, then they either play better or move on.
It seems now that, finally, we are moving in the right direction. From Moshiri to Walsh and Koeman to our new stadium plans and our financial setup I feel we are starting to at least act like a proper modern football club. Compare how things felt when Kenwright took over from Peter Johnson to how things are now...
Moshiri means business, it seems. He wants to make us good so he can make a load of money, let's face it. Hopefully somewhere along that journey, we'll get to see EFC win something.
Rick Tarleton
71
Posted 12/01/2017 at 10:08:00
Brian Labone told us at the Collegiate that Stevens was the most valuable player. He came for one training session and afterwards sat and talked with a few of us.
I knew him vaguely because my mate at school's brother knew him from Flo Melly and he even played bowls at the Hermitage and cricket in Walton Hall Park with some of us. A lovely man.
Chris Williams
72
Posted 12/01/2017 at 10:19:34
I had the great good luck to spend some time in Brian Labone's company in the few years before he died. He had a fixed routine every day of having a few beers in a few pubs round the city centre.
They used to open The White Star at 11:00 to accommodate him and we used to chat with him every so often. He would literally talk to anyone, particularly about Everton and horse racing. Then he'd move on to his next watering hole.
My mate was a great man for the turf and reminded Brian about his race horse, Goodison, that he had backed a couple of times and won a few bob on. That really set him going.
His tales about his time at Everton and particularly about Harry Catterick were hilarious, but he never had a bad word to say.
The White Star is a Red pub, twinned with bars in Norway and they loved him there. If you go in today you will see a picture of Brian in his Everton blue on the wall.
Paul English
73
Posted 12/01/2017 at 11:19:06
The game against Coventry, when we stayed up, I couldn't take much more – especially when Barmby missed a penalty. So I went out of the ground for the last 10 mins or so, were it was very quiet.
As l was walking around the ground, there was Brian Labone puffing on a ciggy, huddled up from the rain. We stayed together (very stressed) Praying for the final whistle... me and The Corintian...
Brian Harrison
74
Posted 12/01/2017 at 11:19:32
I, like many posters on this thread, was very lucky we saw some magnificent players. Bobby Collins what a player he used to run the show for us, then he was transferred to Leeds I couldn't understand the thinking behind that. Just to highlight what a mistake it was as the following season he was voted footballer of the year.
Young and Vernon were special players I used to see them both in the Royal Tiger on Saturday nights along with St John and Ron Yeats.
Tony Kay what a player as someone said in an earlier post he would have played in England's World Cup side without doubt. He always got booed every time he came to Goodison with Sheffield Wednesday. But when he put the blue shirt on he was worshiped by the Goodison faithful. Also you couldn't leave Dave Hickson or Brian Labone out when talking of Everton greats.
Then you move on to the 80s team, with again so many stand out players. Gray, Sharp, Heath, Lineaker, Southall, Ratcliffe, Steven and Stevens and Bracewell and Sheedy. Were do you start picking the best of that lot?
I have to admit a soft spot for Peter Reid, what a player the only thing he didn't do was score goals. I met him about 12 months ago when both of our Grandsons were playing football in Manchester. Despite him once being manager of City nobody other than me spoke to him. What a 90 minutes of reminiscing that was some of his stories were brilliant.
I reminded Peter that I was lucky enough to be at the players banquet after we beat Watford, I was also lucky enough to sit on his table. What a night that was Bailey still wearing that tall hat he ran round Wembley with.
He told us he would be in serious bother when they returned after the summer break. Apparently Howard Kendall said, "Look lads, I know you want to take the FA Cup to your banquet but sadly I have to go to the directors do, so leave me the plinth to take there." Yes, you've guessed it – Bailey smuggled the plinth out in a carrier bag.
Alan McGuffog
76
Posted 12/01/2017 at 12:31:19
Terry 37. Aiden Maher was much later. Hardly got a look in but then we had quite a team in the late 60s.
I stand to be corrected but I have a feeling there is some footage of him in the "Golden Vision", playing against Man City. Ernie Hunt scoring much to the displeasure of Malcolm Allison and Bally missing a pen... Nurse!
Tom Bowers
77
Posted 12/01/2017 at 12:48:06
Tommy Ring was a much trickier winger than David Thomas who was more speedy and direct but Ring had no equals in pinpointing crosses. However, Temple and Morrissey vied for the left wing position but Temple could play in the middle too.
Aiden Maher was a child prodigy in football terms but never moved to the next level much like many of them.
The mid-sixties was the start of the change in English football thanks to the Euro-style play, a la Italian, whereby out-and-out wingers became more and more defunct although people like Giggs were exceptions to the rule.
Tony Hill
78
Posted 12/01/2017 at 12:55:57
Chris (72), Brian Labone's horse, Goodison, is I think announced in the background to the racecourse scene in Get Carter between Michael Caine and Ian Hendry.
Since we're rambling about the past, another name who I think gets overlooked is John Willie Parker of whom I have fairly hazy memory – I was just starting to become fully Everton-conscious during his time – but he was a cracking forward with a very good record for us.
Trevor Lynes
79
Posted 12/01/2017 at 13:09:01
Please do not mention John Willie Parker in the same breath as those greats above.He was pretty average as was Eddie Wainwright.
I actually played against Wainwright when he was at Rochdale.Neither of the above were anything special.
Vernon and Young were special as was all that 60's side.
Dave Abrahams
80
Posted 12/01/2017 at 16:08:46
Brian (#74) I used to see Bobby Collins in Everton Brow, where I lived, he would be waiting for a mate of mine's brother. It is an interesting story of how they became mates. My mates brother wasn't really interested in football, he went away to sea and that's where he met Bobby.
Everton were coming home from America, by boat in them days. James, who became Bobby's mate, asked him did he want anything carrying off the ship. Bobby didn't understand,; James put him wise by saying, "Have you got anything you don't want the customs to see?" Bobby had a few things, so that's how the friendship was born and lasted.
Dave Abrahams
81
Posted 12/01/2017 at 16:16:59
Tony (#78), John Willie Parker came from a family of brothers who were all decent amateur footballers from Birkenhead.
John Willie came through the ranks at Everton and formed a great partnership with Dave Hickson, they scored over 50 goals between them the year Everton were promoted in 1954.
He was very underrated, looked lazy but had a very good football brain, good with his head. I think he scored two in the 4-3 loss to Bolton in the 1953 FA Cup Semi-Final,
Tom Bowers
82
Posted 12/01/2017 at 16:51:22
I would think most betting Evertonians won something on ''Goodison'' now and then but it was generally an 'also ran' much like Everton in recent seasons. Mostly us older fans are posting on this topic and we have the most savoured memories of the good old days before the Nineties came around.
What has gone wrong, we ask ourselves, since the great days of Carey, Catterick and Kendall. I say Carey because it was he who was the initial architect in turning Everton into a competitive club in the old Division One that Catterick capitalized on late with the help of John Moores money.
Now we have another big benefactor but Koeman like Carey may be a little too laid back to whip this team into shape. We shall see.
Rick Tarleton
83
Posted 12/01/2017 at 19:33:36
John Willie Parker scored four goals in my first Everton game, the 8-4 win against Plymouth in the promotion season, but to be honest it was Dave Hickson who scored two, I think, who captured my childhood imagination.
Dave Abrahams
84
Posted 12/01/2017 at 20:16:40
Rick (#83),
Yes, Davie scored two with Cyril Lello and Jock Lindsay (pen) getting the other two goals that day.
I remember the scorers that day because there was a poem written about that game and the rest of that season, which included Liverpool going down and the state they were in.
I remember the poem as well but too long to repeat on here.
Rick Tarleton
86
Posted 12/01/2017 at 20:42:20
I come from a family of reds and that game linked with Everton's promotion and Liverpools's relegation is why I'm a blue.
I have watched several hundred games since and have never had another twelve-goal thriller.
Dave Abrahams
87
Posted 12/01/2017 at 20:54:41
Rick (#86),
I saw Everton in a thirteen-goal thriller, a cup final, and at Anfiefd as well!
Unfortunately it was a Liverpool Senior Cup final versus Tranmere Rovers, we won 8-5. This was in the fifties, I think Peter Farrell and Tommy Eglington were playing for Tranmere but couldn't vouch for that.
The game was definitely at Anfield but couldn't say what the reason was because I saw another Everton versus Tranmere final in the same competition at Goodison Park a few years before.
Don Alexander
88
Posted 12/01/2017 at 00:16:32
My old feller, a Celtic supporter from birth but a blue once he "emigrated" to England, used to wax lyrical about Tommy Ring and Bobby Collins. Midfielders like Collins and Dave Mackay were made of granite and their teams benefitted no end as a consequence. I wish we had a touch of it among some of our darlings these days.
One of the more recent "best crossers of a ball" was surely Andy Hinchcliffe. He didn't hit the top until quite late on in his career but what I wouldn't give for someone now to be drilling in those exocets that actually go past the first defender onto one if our heads!
And somewhere above there's mention of us depriving Blackpool of Westy, the magic Ball and, erm, Micky Walsh! Well if Walsh is worthy of mention, what about Wee Georgie Wood? A fine, fine keeper on his day, albeit he wasn't with us too long.

Derek Thomas
89
Posted 13/01/2017 at 01:12:05
Rick; Vivat haec sodalitas.
Rick Tarleton
90
Posted 13/01/2017 at 10:47:14
Decus Esmedunae. etc

Terry White
91
Posted 13/01/2017 at 20:20:54
For you old Collegians, I'll give you a Fidem Vita Fateri and raise you a rousing chorus of Vivat! Vivat! Vivat!
Anyway, back to mundane matters, this week's transfer dealings and rumours do take me back to the late '50s and early '60s when I could not wait for the evening Echo to arrive to see who our new signing was.
We seemed to be signing new players, mainly Scottish, every week. Bobby Collins; Alex Parker and Eddie O'Hara; Tommy Ring; Alex Young and the ill-fated George Thomson, Jimmy Gabriel, in addition to Royston Vernon (101 goals in 176 League games for us). Of course in those days we only knew about new signings when it was announced in the paper!
Derek Thomas
92
Posted 13/01/2017 at 20:37:49
Terry; you surprised me there and no mistake – Bash Street School having school song, I must've missed that in my copy of the Beano.
Jay Cartwright
93
Posted 14/01/2017 at 02:29:04
I completely agree about the "poisoned chalice" as we all realise Koeman has a huge job on his hands to match the expectations around the club; however, saying he's not interested from his press conferences/body language I think is unfair.
At the end of the day, I think we all have come to realise he dosen't come across great, saying okay as much as humanly possible after every question hasn't helped him. When you remove that aspect and look what he's actually said:
He's pissed off at the board with transfers – well I think every fan realised the recruitment in the summer was below par and we've paid for it in the first half of the season. The previous recruitment from Bobby was utter shite (other than Lukaku). You only have to look at the players who've just gone out on loan to see that...
So clearly we need further investment in this window. Every Everton fan wanted us to get players and half the window has already passed until we've got Schneidelrin in.
He's essential saying what every fan is thinking so I don't see where this negativity aspect is coming from. I've come terms with the fact he's not going to say all the romance about the club we like to hear but at the end of the day if he brings us success I'd be more than happy to accept that about Koeman.
I've also seen numerous people saying we've gone backwards which is absolutely absurd – we'd be In a relegation scrappy if Bobby was still here and anyone arguing otherwise is a fool.
At the end of the day, the squad we've got needs a massive overhaul and I don't think you can judge Koeman until after another 1-2 windows have passed and he's been able to put his stamp on the squad.
It would be nice if everyone laid of him and saw some of the half-arsed performances we've seen this season ended.
Terry White
94
Posted 14/01/2017 at 04:09:40
That just about eliminates my knowledge of schoolboy Latin, Derek. Actually the motto and old school song from a school north of The Collegiate. A good friend of mine, also very much a Blue, attended Collegiate. I did not.
Phil Roberts
95
Posted 14/01/2017 at 13:39:09
Roy Vernon smoking in the shower? I thought that was Martin Chivers. Oh wait no, he smoked cigars in the showers.
Also back up the thread (Jim Lloyd #25) the arrival of Labone and Harris and (Jimmy G). One through the ranks, one on a £10 fee from Port Sunlight (checked Wiki!). Somehow the game has moved on and even when you look at the team of the 80s (I remember our team in the 85 cup final cost less than Bryan Robson) we still brought people through or bought lesser players and made them great or perhaps better, made the team great.
And maybe that is the skill brought by the manager. He can get more out that the sum of the parts.

Bobby Thomas
96
Posted 14/01/2017 at 14:29:21
"Do we seriously think Diego Simeone is going to come to a country where he does not speak the language, to manage a club whose realistic best scenario is a Europa League place?"
No. And virtually nobody else does either.
Gerry Ring
97
Posted 27/02/2017 at 06:36:23
Being a cousin of Tommy Ring, it's so pleasing that he is so warmly remembered at Everton.

My son and I travel a couple of times a year to Goodison from the West of Ireland. All the family have been Evertonians since Tommy's playing days. Such a great club and supporters that remember their past players. Another legend gone today in Alex Young, RIP.

Looking forward to paying my respects on March 11th when attending the West Brom game.
Add Your Comments
In order to post a comment, you need to be logged in as a registered user of the site.
Or Sign up as a ToffeeWeb Member — it's free, takes just a few minutes and will allow you to post your comments on articles and Talking Points submissions across the site.
© ToffeeWeb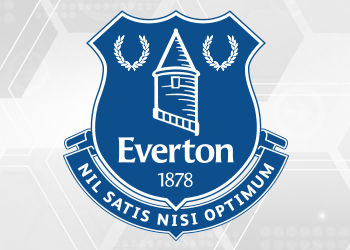 ---
Bet on Everton and get a deposit bonus with bet365 at TheFreeBetGuide.com
---