West Ham United vs Everton

56 Comments [Jump to last]
Saturday 22 April 2017
Match Preview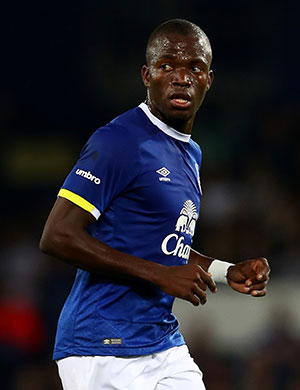 Enner Valencia is ineligible to face his parent club
With the season running down, Everton's efforts to maintain the pressure on the sides above them switches to the London Stadium.
Despite an eight-match winning run at Goodison Park and just two away defeats since the disappointing result at Watford in December, Ronald Koeman's men have been rooted in seventh place since the turn of the year.
They have managed to trim the gap to Manchester United to three points and start this weekend level on points with Arsenal but both clubs have two games in hand to cram in before the end of the campaign.
A glance at the "away wins" column perhaps illustrates what has held Everton back this season — just four wins on their travels contrasts strongly with United's nine, Arsenal's seven and Manchester City's 11 but they the Blues have an opportunity to significantly improve their away record with three of their five remaining fixtures being on the road.
The first sees Everton meet West Ham at their converted Olympic Stadium for the first time, a venue where the Hammers have had their issues settling into what are vastly different environs to Upton Park.
Just six home wins all season are testament to the problems Slaven Bilic has had emulating the previous season's form which was enough to see them into European competition from which they made an early exit last summer.
Unlike Goodison Park which has become a fortress for Everton in 2017, the London Stadium has borne witness to just two Premier League wins so far this year, against Swansea and Crystal Palace. All of the top six sides have come away with wins from Stratford and it behooves the Toffees to follow suit and hope that the two teams immediately above them in the table at least drop points over the run-in.
With few changes on the fitness front — James McCarthy is unfit and Muhamed Besic is still using the Under-23s as a platform to build his fitness — Koeman is unlikely to change the starting XI much but the likes of Ademola Lookman and Dominic Calvert-Lewin will be eager for more game time off the bench, particularly seeing as Enner Valencia is ineligible to face his parent club.
Romelu Lukaku, meanwhile, will be looking to add to his phenomenal goalscoring streak in consecutive games against the Hammers.
Kick-off: 3pm, Saturday 22 April, 2017
Referee: Roger East
Last Time: West Ham United 1-1 Everton
Predicted Line-up: Robles, Holgate, Jagielka, Williams, Baines, Schneiderlin, Gueye, Davies, Barkley, Mirallas, Lukaku
---
Reader Comments (56)
Note: the following content is not moderated or vetted by the site owners at the time of submission. Comments are the responsibility of the poster. Disclaimer
Kieran Fitzgerald
1
Posted 22/04/2017 at 07:07:31
Games, as well as injuries, are starting to mount for Man Utd. A win today, and at least a point against Chelsea next Sunday, are crucial if we are to take advantage. They play three games in a week. Away to Burnley tomorrow, away to Man City on Thursday and home to Swansea on Sunday. The first two will be tough and being away, tiring for a team playing a lot of games. Hopefully by Sunday they will be feeling it.
Arsenal play Man City in the cup this weekend, at home to Leicester on Wednesday and away to Spurs on Sunday. Again, three tough games in a week for a team low on confidence. Hopefully they struggle too.
This is a situation where you want Everton to show a ruthless streak and you would hope that we take advantage. If we want this current squad to progress, winning games when we have an opportunity at this stage of the season to climb the table is a crucial sign of development.
Will Mabon
2
Posted 22/04/2017 at 07:19:26
Ibrahimovic has been important for Man Utd. Will be interesting to see what effect his loss has. If Rashford finds his previous form then they'll be hard to catch. If he doesn't, they will struggle, giving us a
very
outside chance of catching up.
West Ham is a game at this stage that we really should approach with proper attacking intent. We have nothing to fear from them, and should not encourage them by over caution. I have no guess to make about how Koeman will line up the team; positively, I hope.
Bobby Mallon
3
Posted 22/04/2017 at 08:00:31
I'm off to watch today. Hoping to see a full game today, not like like Spurs away ended up taking my mate to hospital with food poisoning. COYB.
Derek Knox
4
Posted 22/04/2017 at 08:16:36
Bobby@3
Must have been the jellied eels, or the pie and mash. 😀
David Barks
5
Posted 22/04/2017 at 08:24:25
Let's keep pushing for 5th. Keep winning, hoping others drop points.
Jim Bennings
6
Posted 22/04/2017 at 08:28:16
If this game was at Goodison today, I would have no doubts at all that the three points would be in the bag.
Unfortunately our away form is the complete opposite of our home form and games like today we make look really hard work when realistically we should be relishing the big pitch and players like Mirallas, Barkley and Lukaku should thrive.
We need to sacrifice a holding midfielder today. I'd go with maybe Davies, Barkley, Schneiderlin, Mirallas and maybe Lookman supporting Rom.
We saw last week you just don't need Gueye and Schneiderlin in certain games, it stagnates our attack, we have nothing to really worry about in terms of being caught out on the break by the Hammers much like Burnley last week.
West Ham are there for the taking, we are long overdue a win away from home and failure to take three points today for me will be a poor result and it's holding us back especially having such a great home record.
If we had a better away record we could have had fourth place in the bag already by now.
Derek Knox
7
Posted 22/04/2017 at 08:32:44
I've just been reading elsewhere that our away form all season, has been our Achilles heel. When you look at the teams we are alongside, at the moment, okay they have two games in hand, but their away record is more than double ours, treble in the case of Man City.
Let's hope we can have a storming finish to the season, who knows, a few draw or lose around us, it's either 2 points gained or 3, if it's a loss.
Slightly off subject here, but I also read the Chelsea would try to sweeten the Lukaku deal with that lad Abraham. Apparently most clubs are chasing him, and he is the second top scorer in the Championship. Hmm.
Peter Barry
8
Posted 22/04/2017 at 08:33:00
I firmly believe that 7th is the best we can hope for this season, making the best of the 'also-rans'. Next season very much depends on what happens in the close season; if we lose good players and buy mediocre ones, or not enough of them, then I am afraid we will look back on this season as being a particularly good one.
Darren Hind
9
Posted 22/04/2017 at 08:43:12
I don't care... 7th, 6th or 5th. They are all best-of-the-rest minor places and I don't think playing qualifiers would be such a bad thing – pre-season friendlies have hardly been a roaring success down the years.
I much rather see a change of attitude at this stage: let's go away and attack, lets entertain the long suffering travelling fans. Lets rest the older players,we already know what they can do.
We won't finish out of the European places and I think it only works out about £1.4m a place, So let's experiment before we start splashing the cash in the wrong areas. Let's see how Rhinos boys cope with the step up once they have wrapped up the title.
Richard Lyons
10
Posted 22/04/2017 at 08:45:04
We should win this one... so it'll be a draw.
Dermot Byrne
11
Posted 22/04/2017 at 08:48:31
I was thinking the same last night, Darren. Excited by 6th?
Dave Abrahams
12
Posted 22/04/2017 at 09:24:58
As others have said, our away form is very poor and that is because of the tactics used away from Goodison. Let today be the start of attacking formations away from home, there is really nothing lose playing a more attacking and better to look at formation, especially for the thousands of Everton fans who travel to all the away matches.
Give them something to cheer today, Ronnie!!!
Shane Corcoran
13
Posted 22/04/2017 at 09:31:43
An away game against an very unpredictable team.
Another gauge of where Everton are. Anything other than a win and it looks like a July start. With international games on the weekend of 10th June some players are going to get a very short break.
Tony Hill
14
Posted 22/04/2017 at 09:45:35
The side we win against more often than not and against which Lukaku always scores. Cue a defeat.
I want us to finish 5th if we can. I agree we must be confident and attacking; we're better than them and I think we'll get the win today.
Stan Schofield
15
Posted 22/04/2017 at 09:45:46
We need to go out to win today, and ditch the defensive away tactics. Koeman said in his pre-match presser that we need to perform away as we do at home, so he needs to set the tactics accordingly. Over to you Ronald.
Kunal Desai
16
Posted 22/04/2017 at 09:57:16
No Carroll, Antonio or Noble for them. Probably there best three players missing. Lanzini isn't bad but otherwise a poor side. iI'd be surprised if we cannot get the 3 points today.
Kim Vivian
17
Posted 22/04/2017 at 10:02:16
This is the game we should have won 3-0 last year but managed to lose 2-3 and really was the straw that broke the camel's back for me.
A total reversal today please – attacking intent from the start, a resilient defense and a 2-0/3-0 win will do nicely, thank you.
And Rom to continue his run against the Hammers as well.
Colin Glassar
18
Posted 22/04/2017 at 10:06:59
3-1 win to the boys in Blue. WHU are all over the place at present.
Jon Withey
19
Posted 22/04/2017 at 10:07:08
Need to start fostering a routine of winning away as well as home, Koeman has been clear that he understands that.
It would be nice to see more of Lookman, it seems like he has been protected a bit recently but he's a Londoner so should relish the game.
Tony Abrahams
20
Posted 22/04/2017 at 10:17:36
Have to agree with Shane, although I did read Koeman, say that he wouldn't be changing his pre-season times if Everton have to play qualifying games to get into the Europa League.
Paul Smith
21
Posted 22/04/2017 at 10:24:07
Fancy it might be difficult today Bilic needs a performance else he could be toast, combined with our more or less guaranteed 7th could make for a lacklustre performance.
Hoping I'm wrong and we beat them.
Ste Traverse
22
Posted 22/04/2017 at 10:25:19
Although they've had some victories against us, we've been a huge bogey side for the Hammers for the last 30-odd years and seemingly used to win at Upton Park, year-in & year-out.
There's no reason why we can't continue that at this new stadium of their's considering they've a very ordinary record there so far.
Having had a nose at one or two of their forums I sense some unrest amongst their support so an early goal for us is what's needed and surely their crowd will turn.
Man for man, we are miles better than West Ham, and Rom always scores against them, so there is absolutely no reason why we shouldn't get a result down there today.
Kim Vivian
23
Posted 22/04/2017 at 10:46:45
My mate at work co. his son is a neutral for this game and is going along with his West Ham pal this afternoon.
I hope that the boys on the pitch, and the travelling Toffeemen put in respective (well behaved) performances to offer him an epiphany and become another Blue.
As we say "chosen"... and maybe he just doesn't know it yet.
Peter Lee
24
Posted 22/04/2017 at 10:56:01
Since the Europa League looks nailed on, a Blues collapse and an incredible finish by the Baggies looks unlikely, I'm delighted to be looking forward to a European tour.
We most certainly don't want to be in the qualifying rounds if we can help it so talk of playing the youngsters is nonsense. Little to be gained, or learned from that, much to lose.
I don't understand what people are saying when they talk about changing our away approach. It's no different from what Koeman does at home, despite the difference in outcomes. He does change team and shape occasionally, that's about the opposition and it happens at home too.
As we know, he's not averse to changing things second half. We'll wait a long time for him to go "gung ho" as some are suggesting here, and nor should he whilst there is a chance of a finish above seventh.
Played a game of guess the results for top seven last week. Arsenal have a tough and crowded schedule and little hope of making the top four. There's a chance that we could finish above them. We'd need to win three and draw the others to give ourselves that chance.
Man Utd's run-in is too easy apart from Man City, even with the loss of Ibrahimovic. Reckon we"d be unlikely to catch them.
RS nailed on for CL sadly.
Robert Leigh
25
Posted 22/04/2017 at 11:45:07
This game is huge – win this and it puts real pressure on Arsenal & United (who will be deflated given the Ibra news this morning).
I'd let Lookman go at them with Kev & Ross behind Rom. Their back four isn't great, glad we missed out on Fonte.
Robles
Holgate, Jagielka, Williams, Baines
Gana, Morgan
Barkley
Lookman, Lukaku, Mirallas
Stekelenburg, Pennington, Barry, Davies, Lennon, Calvert-Lewin, Kone(!!)
Andrew Presly
26
Posted 22/04/2017 at 11:49:18
To re-phrase Roy Keane's simple yet hilarious pre match team talk before a game against Spurs...
"Lads, it's West Ham..."
Colin Glassar
27
Posted 22/04/2017 at 11:55:18
Darren (#9), why do I get the impression that, if we finished 4th, you'd just say we were propping up the better teams?
Jon Cox
28
Posted 22/04/2017 at 12:00:28
Robert, 26 I'd love to see that side start. Defo a thumbs up from me.
Does anyone know, if Man Utd win the Europa League and qualify for the next Champions League, thereby denying the RS a Champions League place, does that mean 7th will now fail to qualify?
Tony Ateman
29
Posted 22/04/2017 at 12:11:49
Jon (29)
I read about this on BBC this morning. This season, 5 teams from England can be in Champions League, so sadly, if Man Utd win Europa League the RS at 4th would still get in.
If Everton are 7th, we will definitely be in the Europa League.
Jon Cox
30
Posted 22/04/2017 at 12:13:24
Thanks Tony.
David Hallwood
31
Posted 22/04/2017 at 12:18:50
Bobby (#3), I would've dumped the selfish fucker at the A&E and went to the game. Call yourself an Evertonian?
Colin Glassar
32
Posted 22/04/2017 at 12:20:13
Tony, I thought UEFA said that would never happen again? I suppose the marketing people in Switzerland have the final say.
John G Davies
33
Posted 22/04/2017 at 12:26:22
They will change the rule back next year Colin. Same as they changed it to allow them in last time.
In the meantime, let's carry on developing the youth.
https://www.theguardian.com/football/2017/apr/21/roanld-koeman-young-platyers-english-managers-everton
Brian Harrison
34
Posted 22/04/2017 at 12:32:36
Colin,
I think the confusion started when the other lot won the Champions League, they didn't qualify under the previous rules for the following season so they appealed to UEFA that as holders they should qualify. Being them, UEFA for the first time allowed the winners to automatically qualify for the following season. But since that ruling they have allowed the winners of the Europa League to qualify for the Champions League.
But if Leicester had have won the Champions League then the 4th placed team in this years Premier League would not be allowed to enter the Champions League. They would have been put forward for the Europa League and the 7th placed team would have missed out.
Tony Ateman
35
Posted 22/04/2017 at 12:33:44
Colin, it was actually Skysports (not BBC) I read this on:
http://www.skysports.com/football/news/11095/10803897/how-finishing-fourth-in-premier-league-may-not-guarantee-champions-league-spot
Graham Mockford
36
Posted 22/04/2017 at 12:34:26
Tony 30
That's correct, five teams enter the Champions League if Man Utd win the Europa League.
The plus side is that 6th and 7th go direct to group stages. f Man Utd finish 6th or 7th, then that would be 5/7 or 5/6.)
8th place has to play two qualifying games before the group stages.
Colin Glassar
37
Posted 22/04/2017 at 12:35:43
So we could have five English teams in the Champions League? Okay.
Dave Abrahams
38
Posted 22/04/2017 at 12:51:04
Peter (#25) re. your third paragraph, you could have fooled me!
We have won the last eight home league matches and haven't won an away game since Crystal Palace in January, so something is missing when we play away from home.
Shane Corcoran
39
Posted 22/04/2017 at 12:51:25
Correct, Colin. Five Spanish teams this year I think, although I can't think who finished fourth in La Liga last year.
Shane Corcoran
40
Posted 22/04/2017 at 12:54:19
Game is live on Sky in Ireland for anyone that can access it.
Graham, I understand it differently.
Whilst five go to the Champions League, I understood that only seven teams can enter Europe and so 8th place would not qualify. Only two would enter the Europa League.
Tom Bowers
41
Posted 22/04/2017 at 13:05:30
Whilst the season is not over, it has to be said that Koeman has built a foundation that has given us all real hope that things are falling into place.
Still a chance of finishing higher despite the injuries we have to be satisfied that the team has been showing a lot more than in previous years,
They have lost quality players like Macca, Bolasie, Funes Mori and Seamus not to mention Mo Besic for the most part of the season and still are a class act thanks to the youngsters rising to the occasion and Koeman's tactics.
Would have been nice to win at least one game against the RS but there's always next season.
Brian Wilkinson
42
Posted 22/04/2017 at 13:24:58
Cannot argue with that predicted lineup, Lyndon, could not have picked it better myself.
With Valencia not eligible, looking like Lookman or Calvert-Lewin from the bench.
3 points hopefully and keep those near us twitchy and hopefully a slip in by them on the final run in.
Trevor Lynes
43
Posted 22/04/2017 at 13:35:25
Lets hope that Lookman shows his early form if he gets a run out. He is tricky, pacy and direct without the Bolasie strength. He could trouble any fullback on his day.
I hope big Rom hits his stride and bags two or three to keep his lead for the Golden Boot.
Graham Mockford
44
Posted 22/04/2017 at 13:43:51
Joe O'Brien
45
Posted 22/04/2017 at 13:48:29
Shane, didn't realise it was on the telly here.... that's my afternoon sorted, grand job. Cheers boy.
Should be a tough match to start with, but once we score they'll fall apart. 3-0 – Rom will no doubt get on the score sheet.
Darren Hind
46
Posted 22/04/2017 at 13:49:05
Colin @28
And why do I get the impression that if we finished bottom, you would point to the other 72 teams in the lower leagues and see it as a positive.
The days of you telling us how wonderful life is under Martinez are now thankfully a distant memory. We should be more ambitious now, otherwise whats the point?
And stop taking notice to what The Sun is doing. It's beneath your status as a Scouser, a blue and a Human being
John Wilson
47
Posted 22/04/2017 at 13:58:19
Rom never scores against the top 4 unless by luck, never mind away games. Rom's performance in non-home games is always bad, which is what needs to be improved, notwithstanding other aspects of his game, before he can be remotely considered the Premier League's best, never mind world class. I hope West Ham away will be an exception to the rule for Rom.
Drew O'Neall
48
Posted 22/04/2017 at 13:58:30
To me the previous two campaigns have been underachievement and 6th or 7th should be par for Everton. Getting 5th is a decent season and anything above that is a serious achievement.
The fact those teams above us have won so many more than us on the road underlines we still lack confidence and belief we belong at the top. The confidence comes from knowing you have a style of play which wins games and from what I've seen this season we still don't have that consistent pattern. We give the ball away too much and don't get at it from the start enough.
This team isn't better than any above it and, being pragmatic, I think we'll stay where we are; however, where we are marks improvement whereas some of those above us are in decline. A good window and preseason and we could be competing for top 4 next year.
Clive Rogers
49
Posted 22/04/2017 at 14:03:16
One change, Stek is back, Robles on bench.
James Hughes
50
Posted 22/04/2017 at 14:05:35
@ 48 how many goals does Rom have against the hammers at their place? I can recall him scoring the winner there at least twice.
Your education is doing fuck all for you so far – an educated man who has learnt very little.
Paul Hughes
52
Posted 22/04/2017 at 14:13:26
Stek in for Robles. Hooray!
John Pierce
53
Posted 22/04/2017 at 14:16:53
Robles can't complain. Issues in the last half a dozen games stretching back to Spurs have culminated in him getting splinters.
The rest looks the same feels the same. I hope we change our tune aginst this lot.
Our Premer League bunnies. 6/8 wins at their place. This is actually a clear test of balls. 'Man Utd injuries mounting up like Roms goals goals, fixtures overload and Arsenal with a nasty run in. Time to drive a coach and horses through both and finish 5th.
No Carroll, some dude I've never heard of...
I expect to win, Ronnie.
Kevin Tully
54
Posted 22/04/2017 at 14:32:41
Agree that finishing 5th or 8th is irrelevant. Some supporters take solace in the 'best of the rest' tag, and hold it aloft like a trophy.
Big Nev said it all about finishing 6th... "6th place success? Is it fuck"
Settle for top 4, but winning the League has to be the goal. If you're good enough to be in the Premier League top 4, you should be good enough to win the title anyway!

John Pierce
55
Posted 22/04/2017 at 14:38:50
Kev 5th or 8th? One gets you European footy the other doesn't!
Or are you are swerve the Europa league laa? 😆
Kevin Tully
56
Posted 22/04/2017 at 15:07:17
No John, love any competition that gives us more Everton. Big picture though mate, it still means we are miles behind winning the title. Stoke & West Brom aim for a 7th place finish, we should be setting our sights on the title –- every season.
John Wilson
57
Posted 22/04/2017 at 15:42:34
James Hughes at 51 you state "Your education is doing fuck all for you so far an educated man who has learnt very little."
Knowing about Everton is not exactly 'education.' Calm down, stop this emotional over-reaction for ffs.
---
Add Your Comments
In order to post a comment, you need to be logged in as a registered user of the site.
Or Sign up as a ToffeeWeb Member — it's free, takes just a few minutes and will allow you to post your comments on articles and Talking Points submissions across the site.