Koeman: Blues won't be 100% ready for Europa League kick-off

84 Comments [Jump to last]
Tuesday 23 May 2017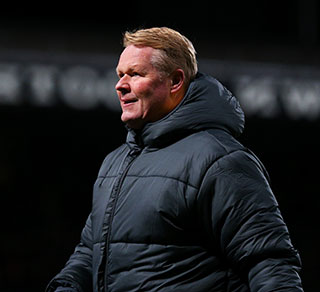 Ronald Koeman accepts that Everton's early start to their European campaign will make it impossible for his players to be fully prepared in time.
Having finished in seventh place in the Premier League and secured the last European place, the Blues return to competitive action at the end of July when they enter the Europa League at the third qualifying round.
It means that the squad's pre-season will be compressed into three weeks which the manager admits isn't ideal but is also unavoidable and that they will make the best of it.
"[T]he Europa League will be something very much on our minds from the beginning of our pre-season on July 3," Koeman wrote in a blog post for ESPN.
"You cannot be 100 percent prepared in my opinion in just three weeks, but players need to have a holiday to clear their minds and to overcome the physical demands of a long and demanding season.
"They need to refresh themselves and build again for the campaign to come. It is a draining experience.
"You always try to get new signings in as quickly as possible, though the reality is that it's not always possible. But we need to improve, we need to strengthen, we need to rise to the challenge if we are to take the next step as a team and as a club."
---
Reader Comments (84)
Note: the following content is not moderated or vetted by the site owners at the time of submission. Comments are the responsibility of the poster. Disclaimer
Will Mabon
2
Posted 23/05/2017 at 07:33:53
As others have said in other threads, if we really want to move forward, keeping good players and adding to them is the way. This Europa experience will test our resources and resolve enough as it is.
Peter Lee
6
Posted 23/05/2017 at 07:58:42
I despair, but not as much as Koeman, apparently.
We have known for weeks that we will be playing in the EL in July. There has been enough time to plan for it, including returning a week earlier if that be judged necessary.
Complaints about the quality of the squad, fitness, etc. have been a constant theme of Koeman's tenure. Other than the money it does make you wonder why he took this impossible job in the first place.
He loves a challenge, but not too big a challenge.
Ray Roche
9
Posted 23/05/2017 at 08:14:12
Peter (#6),
Whether you like it or not, pampered and highly privileged footballers DO need a break from football and time to rest and relax. I think that this is what Koeman means when he says "not ready". To ensure that they don't "hit the wall" in February next year due to a lack of R+R during the summer. Starting their pre-season too early will have an effect later in the season.
Jason Barker
11
Posted 23/05/2017 at 08:23:30
Getting in the excuses early. Koeman's abject attitude will no doubt filter down through to the players who'll be thinking, 'well if the boss knows ​we won't be ready, then we won't be ready'.
How's about saying 'yes, come the start of the qualifying campaign, we'll be ready to take this competition by the scruff of the neck'. Perhaps some of these fortune earning prima donnas might actually put a shift in training. Abject.
Will Mabon
13
Posted 23/05/2017 at 08:27:29
Jason, it's the European competition version of "We're in a relegation fight".
John Daley
14
Posted 23/05/2017 at 08:28:08
Is it not possible to try and flip this around and say taking part in competitive games from the end of July means we will be ahead of other teams, in terms of 'match fitness', when the Premier League campaign kicks off?
Will Mabon
15
Posted 23/05/2017 at 08:29:42
John, that's enough positivity, if you don't mind.
Jason Barker
16
Posted 23/05/2017 at 08:37:01
I see it as a platform and an opportunity to make ourselves known to decent players from across the water. It's been so long since we've had any success that I bet half of the foreign players that we've been linked with are like 'Ever-who?'
Liam Reilly
18
Posted 23/05/2017 at 08:46:13
Hard to concentrate on Football this morning after what happened in Manchester; but Koeman is only speaking the truth.
Three weeks of preseason training is on the low side and with our luck, we'll probably get a side midway through their season.
I recall the when Everton won the Cup Winners Cup, our first assignment was against the mighty University College Dublin and we scraped through over 2 legs.
Few remember that; it's just about getting the job done.
Brian Williams
19
Posted 23/05/2017 at 08:55:47
I reckon the players have been using their initiative with regard to our early start next season.
They've obviously seen what Koeman has intimated with regard to rest etc and they've all just taken the last four or five weeks OFF!

Eddie Dunn
20
Posted 23/05/2017 at 08:57:08
As for the squad not being ready – what about the the young lions who are still playing?
Also, if our lads know they will be back early, then perhaps they can lay off the pina coladas and cheeseburgers during their hols?
They should be able to get fit in three weeks, it's not like they are morbidly obese.
Paul Kelly
21
Posted 23/05/2017 at 09:16:09
Get them in two weeks earlier then, Ron; this managerial lark is simple, innit.
Paul Kelly
23
Posted 23/05/2017 at 09:38:02
6 weeks off between the end of the season and pre-season start.
I'm sure they could manage with just 28 days like the Average Joe.
Alan McGuffog
25
Posted 23/05/2017 at 09:53:45
Strange given that the whole squad has been on holiday since the beginning of April. Losing patience with RK .seems to have same defeatist attitude as Moyes
Alan McGuffog
26
Posted 23/05/2017 at 10:06:39
What a motivator eh ! Imagine him as Henry V before Agincourt "once more unto the breach dear oh then again they're bigger than us, should we all just piss off home for an egg nog ?And it looks like rain as well. Their swords are dead pointy too." Fuck of Ronald.
Paul Tran
27
Posted 23/05/2017 at 10:11:33
Oh no, the return of the Moyeseque dampening of expectations!
Colin Glassar
29
Posted 23/05/2017 at 10:23:26
Is this a Moyes "We will be in a relegation struggle" style statement?
Dan Egerton
34
Posted 23/05/2017 at 10:44:19
Hopefully Koeman's "won't be ready" comments indicate that a few class players are coming and he is worried about the team gelling in such a short period of time?

Paul Hughes
35
Posted 23/05/2017 at 10:53:07
I think it is a reasonable statement that 3 weeks between the start of pre-season training and the first game is too short for the players to be up to 100%. It is also a shot across the bows of the players not too overdo the chips and sangria over the next month or so. Even so, there will be no excuse for not getting a result against Lokomotiv Vilnius or Real Valetta.
David Pearl
36
Posted 23/05/2017 at 12:00:27
I can't remember the last time we've been ready for the start of the league season, never mind an early start. It might actually help us with a good start in the league for a change
Don Alexander
37
Posted 23/05/2017 at 12:28:22
Collective head shake required folks.
We have a relatively small, uncompetitive (in the most important matches especially) squad compared to the likes of Man Utd.
I mention them because they're in the Europa League final and one whole place above us as a result, I assume, of their far greater playing resources. So, we're unlikely to compete to the same extent unless we get a much bigger, integrated squad where everyone knows, and consistently does, their job.
(As an aside, I suggest that's why the manager wants to get the Ross Barkley contract prevarication sorted asap.)
With less than adequate squad numbers, our league performance next season is likely to suffer as a consequence of the Europa League, if history has any significance at all. Cue howls of fan anguish if that happens though.
But if we duck out of the Europa League early doors also cue howls of fan anguish. And if next season we don't end up 6th minimum, with good runs in all three cups I dare say, cue howls of fan anguish.
Lastly, if we have a manager who spells out the need publicly and privately to address and resolve these player issues right now, given his remit on appointment was to get the club in the Champions League within three years, cue howls of fan anguish despite the fact that every player, agent and manager will appreciate what our club needs to do and will therefore have to pay for. Ambition feeds greed and costs, and too many players are perfectly happy to commiserate with disaster for failed clubs whilst driving the club owner to the bank to get their obscene wages off him.
If Koeman gets the support he needs from the board/owner, as was by inference promised re Champions League demands, we'll all have less to howl about in my opinion because, with very little already, he's markedly improved our league position. He might be a cold fish (don't remember any touchline prima donna antics from either The Catt or Howie either by the way) but I believe he knows what he's doing and it'll be good for us, and him of course, and they both matter to him I suggest.
But will he get the support?
Peter Barry
38
Posted 23/05/2017 at 12:42:22
Why will they not be ready after all they have all been mentally on holiday for the last three or four weeks already
Jay Wood
39
Posted 23/05/2017 at 12:47:26
It is a perfectly legitimate observation and comment by Koeman.
Premier League professional footballers are NOT regular Joes having to negotiate their jollies with others on the company holiday planner.
They have fixed dates when they need to rest body and minds after the intensity of an intense footy season. And yes, before anyone has a pop, I would not disagree that 5 games before the end of the season, since the West Ham game, Everton players lost the necessary intensity to compete effectively.
As stated, they return to pre-season training on 4 July. Their first competitive game of the new season will be just 3 weeks later. I would not expect the team to be 100% match fit. Indeed, I would not WANT the team to peak and be match fit in that time span.
Koeman and the training staff need to finely balance things to ensure we are at sufficient levels of fitness and preparedness to compete - and WIN! - in the Europa League qualifiers, whilst also being mindful of the 9-10 month season ahead.
I'm sure, as John Daley notes, Koeman and his staff WILL factor in the Europa League games as part of the overall pre-season program to have the squad fit and ready for the Premier League kick off.
Nothing to see here, IMO.
John Pierce
40
Posted 23/05/2017 at 13:37:24
It's Koeman being selfish, insulating himself from what he already knows that the 'he' isn't good enough and using the squad to protect himself.
He knows he cannot sign his top targets until the Europa League group stages are confirmed.
A 3rd round and a playoff round which in particular often throws up pretty shitty draws despite the fact we should be seeded.
So this is far from a slam dunk. You would imagine several players might be given extra time away? Perhaps. More trouble.
Progress needs to be clear and tangible, so a premature exit leaves us stuck "repeating the year" we've had. Not acceptable in this climate.
For those not predisposed to the Europa League, it has many detractors, look at Spurs. Several years at this level allowed them to get better players, swell their squad and keep them happy, learn to handle the balance of playing twice weekly and boost their profile in Europe.
Remember Koeman said he wanted Europe last year. A lofty aim because that actually meant 5th or a cup win. We got lucky with how the top 6 destroyed a very mediocre premier league and a benevolent cup draw. But that measure you might say he didn't achieve his own aim?
So sit tight and be prepared for a Shakespearean summer with Koeman decrying the ineptitude of the board "voe is mei" etc. Cleverly conflating the issues, mostly to keep the narrative of "its not my fault folks" between the 8 holidays, golf lessons and copious Corona drinking he has planned. 😜 So cheap but thoroughly worth it!
'Fook lets hope Jim White has got any summer jollies planned.
Rob Baker
43
Posted 23/05/2017 at 15:07:47
Why will we not be ready? Tailor our pre-season to be ready for the 3rd round. The players have been on holiday from April so are well rested already.
Alan J Thompson
44
Posted 23/05/2017 at 15:29:48
Look, Mr Koeman got a new job last year and what did he do? He went on his holidays.
This year will be even busier what with Europa League games causing an earlier start so what does Mr Koeman do? Goes on his holidays.
He who forgets the past is doomed to repeat it...unless he booked them early.
Gary Edwards
45
Posted 23/05/2017 at 15:51:01
On first reading I thought – Koeman getting his excuses in early (Jason #11), this can only have a negative effect on most of the squad as I doubt many of them have the strength of character and / or desire to see it as an opportunity and rise to the challenge.
Then, on reflection, could it be Koeman prompting Kenwright & Elstone to get their shit together and get the majority of the transfer business done prompto (for obvious reasons)? If so, best of luck with that one as getting transfer business done early is rarely, if ever, the case with us and given Usamov (will he / won't he?), the impact this must have on Moshiri and the purse strings and not forgetting the Kenwright / Elstone factor. You're right Ronald, we're fucked.
Brian Furey
46
Posted 23/05/2017 at 15:51:17
This web page might be helpful over the coming months:
it's amazing there are 102 teams that enter the first round qualifying with 58 left when we enter in Round 3. With Man Utd, Liverpool, Chelsea and Fulham all making it to the final in the last 8 years, it shows English teams have been doing quite well in this competition.
Some fans still scoff at it and don't think we should put much effort into it but in my eyes we've only ever won one European trophy and so it shouldn't be sneezed at. Getting to the latter stages will raise our profile and help us to sign better players the following year.
Wouldn't an all Mersey final be something special when they get knocked out of the Champions League.
Des Farren
47
Posted 23/05/2017 at 15:54:29
This guy's modus operandi is first and foremost "protect your ass".
Bill Gall
48
Posted 23/05/2017 at 16:10:04
I guess this statement means he is not sure of how many, or when if he does get them, his transfer targets will be at the club from the start of the Europa League qualifying rounds.
One thing you can't criticize the man for is that he speaks his mind, whether we like it or not.
Michael Kenrick
49
Posted 23/05/2017 at 16:14:29
Come on... It's just Honest Ron being honest. And 100% professional of course.
[I think I'm beginning to like him more now I don't have to watch his awful football for a couple of months...]
Peter Lee
50
Posted 23/05/2017 at 16:29:06
Sarcasm was never your strong suit, Michael.
Spencer Glaze
51
Posted 23/05/2017 at 16:30:59
You guys all watched Arsenal dominate us until they had a man sent off didn't you? I think Koeman is right and there's a lot of work to be done in the summer.
Jay Harris
53
Posted 23/05/2017 at 16:37:48
I don't think Ronald is "getting his excuses in".
I think he is playing psychological games with the "acquisition" team to get their asses into gear and get some players signed.
Seamus and Bolasie are unlikely to be ready so there's two positions requiring cover even if Jonjoe Kenny comes through.
Eddie Dunn
54
Posted 23/05/2017 at 16:46:53
Koeman may well be cranking up pressure on our board, so that they grasp the enormity of the kind of recruitment that will be needed for us to just stay 7th with a Europa League campaign added to our fixture list.
It really is laughable that we have all known for some time now that we would get Euro football, so surely some brainiac at the club will have worked out that we need lots of new players. So Ron tells us straight that we won't be ready – just like he did last season.
Of course last time it wasn't his fault, but will the powers that be get their fingers out and land the targets that we need and present our Dutchman with them in time to get fit? If previous years are anything to go by, then the answer will be, No.
I don't know why it is, when we will see other clubs busily signing various fellows that we had been linked with, only for the deal to go cold, whilst a competitor, either above us (Spurs?) or below us (Stoke, Southampton, West Ham) suddenly snap him up from under our noses. Think Slimiani, think Gabiadini, think Bojan, and try not to think... Sissoko!
We now have the much vaunted Mr Walsh on board, so it will be interesting to see if we are any more successful in our attempts.
Or perhaps we will just not have a clue who fucked things up, with Koeman, Kenwright, Moshiri and Walsh all blaming each other.
Will Mabon
55
Posted 23/05/2017 at 17:41:54
Gary, post 45 – I hardly think it was hijacking the thread. As I remember, the topic of the Unmentionable Transfers was discussed by some in the vein of not selling players. I didn't see all the posts before the thread was edited, though. Hope the following is on-topic enough, since it mentions transfers:
It's becoming oft-suggested that Koeman might be informing, prompting, pressuring or otherwise trying to influence the board in the matter of player acquisition in his various public utterings.
Really? A huge club/business, billionaire owner, board, director of football and ٤ million per year manager, and there's no proper system of internal communication in the matter of transfers into the tens/hundreds of millions?
I don't think so. If that were the case, such a relationship would only end one way.
Lev Vellene
56
Posted 23/05/2017 at 18:42:35
Pre-season training starts July 3, then during the last week of July we have to play our first qualifying match. We are all hoping we will get a LOT (...) of new players in early in the transfer window, but none will begin training together until the 3rd of July. So what is so cringe-worthy about Koeman saying he has little hope of getting both the old and the new players to both be in good physical shape, AND also be playing together as a properly rehearsed team in 3 weeks???
The quoted piece from his blog post was the following: "You cannot be 100 percent prepared in my opinion in just three weeks, but players need to have a holiday to clear their minds and to overcome the physical demands of a long and demanding season. They need to refresh themselves and build again for the campaign to come. It is a draining experience."
And even here he just says "players", not mentioning that any recently signed players would be even further behind, as they know little about their new team mates...
John Graham
57
Posted 23/05/2017 at 19:26:20
It's always the same for teams who start off early in Europe. First few games can be a bit of a struggle. I would imagine he will be switching he teams around quite a bit at the start and maybe try out a few of the young ones who are on the edge of selection to see if they are up to it.
Just be nice for the players to get their attitude right from the start. Let's hope there's a bit of competition for places too so they are not just in the team because we have no-one else.
Dan Egerton
58
Posted 23/05/2017 at 19:29:55
Koeman said we weren't ready at the start of this current campaign, but we won 4 games and drew one in our first five. Beats the hell out of the slow starts every season from Dithering Dave.
Ian Burns
59
Posted 23/05/2017 at 19:44:41
Each time Koeman says something, I seem to be able to read it the wrong way. Maybe I just don't rate him – there is something not EFC about him.
I would expect the quality of the opposition in these opening rounds are not as good as the opponents we would have had (one presumes) had we been playing friendlies at this early time of the season.
So why not use these games to get the players fit for the start of the real season? Or am I talking through my derriere?
Don't answer that, thank you.
Dan Egerton
60
Posted 23/05/2017 at 19:45:16
Here the are the teams so far added to the 3rd qualifying group:
Real Sociedad, Marseille, PSV Eindhoven, Hertha BSC Zenit Saint Petersburg, Dinamo Buchurest, Everton, Krasnodar, Milan, Fastav Zlín, Dinamo Zagreb, Braga, Sparta Prague, Marítimo, Gent , PAOK (CW) Lyon.
This list is incomplete. 8 more teams need to be added as they qualify.
The actual draw to decide who plays who happens in 3 weeks or so.

Dan Egerton
61
Posted 23/05/2017 at 19:46:32
Maybe a tougher selection of teams than last time.
Mark Riding
62
Posted 23/05/2017 at 19:54:42
Ronald, go on holiday and shut up. Ta.
Steve Barr
63
Posted 23/05/2017 at 19:58:27
If Koeman had motivated his team for the whole season and the players were professional and man enough to have given 100% for each of the 38 games then maybe we wouldn't be in this predicament.
Because he and they didn't, they now have to make it their respective responsibilities to be ready (ready at least to win this qualifier) when they are scheduled to play it.
Pretty straight forward as far as I'm concerned.

Soren Moyer
64
Posted 23/05/2017 at 20:16:09
Europa League! What a joke. The competition everyone tries to avoid. I'd rather NOT to be in it.
Mark Morrissey
65
Posted 23/05/2017 at 20:26:16
Koeman walks over Barkley debacle and Big Sam arrives at Goodison. Right now I wouldn't care.
Eric Paul
66
Posted 23/05/2017 at 20:27:51
Will we be the only team not ready???
Phil Smith
67
Posted 23/05/2017 at 20:31:06
I don't think anyone outside the Premier League wants to avoid playing in Europe. We have played some great games in recent years and with the added incentive of Champions League football, this is only way we stand a chance of making it there. West Ham making it was a waste of a spot. All serious teams take it seriously.
Lev Vellene
68
Posted 23/05/2017 at 20:31:45
Soren (#64),
If that is what it takes while we are still not nearly as good as what we need to be to play in the Champions League, take it as a step forward! We might get more unsettled players interested in Everton this transfer window, even though Europa League is lesser than Champions League, as we'll be seen more on European TV than if we landed in the non-Europa League spot below us!
Our current Team sucks overall for Top 4 next season, so if Europa League participation will let us use Moshiri's assumed millions available to get more GOOD players see us as viable for more television screenings of their provess, then so be it!
Edit: Hey, we might even get enough players to stop thinking of our available players as the 'First team', and maybe get to where we have more than just XI + some subs...
Brian Wilkinson
69
Posted 23/05/2017 at 20:31:52
Blimey, when Ron took over, he said the players were unfit and would not be up to 100% until around October... I thought he was referring to October 2016.
Alan McGuffog
70
Posted 23/05/2017 at 20:37:42
I'm 64 tomorrow. I've seen the great times. Seen the seemingly endless shite times. Find it hard to give a tuppeny damn anymore. Be magic when we get our new ground. Maybe.
John Raftery
71
Posted 23/05/2017 at 20:52:26
Of course the players will not be at peak fitness levels by that stage. The consolation is the same will apply at other clubs with the exception of those whose domestic season runs through the summer.
A point to bear in mind in relation to some of our players as well, as those we might aspire to sign, is that a round of World Cup Qualifying fixtures is scheduled for 9th - 11th June. So players involved in those games must take a 4 week break which means they will not return to training until around 10th July, only 17 days before our first Europa League match.
I guess Koeman would normally consider using one or two of the Under 23 players such as Lookman, Calvert-Lewin and Kenny in the Europa. The potential problem Is if England reach the final or third place play off match in the Under-20 World Cup in South Korea they will also be playing the weekend of 10th - 11th June. So they too will not return to training until around 10th July.
None of this worries me. In all likelihood we will draw a club from one of the lower ranking nations. We should have enough players in the squad to see us through that stage. It will be tougher in the Play-Off Round in mid-August but by then all the players should be ready.
Nicholas Ryan
72
Posted 23/05/2017 at 20:58:36
How 'ready' does a Premier League team need to be, to beat the team that came 3rd in Macedonia; whoever came 4th in Finland; the New Saints and University College Dublin!
* I'm serious about UCD, we played them in a European tie, many years ago . I was there!
Darren Hind
73
Posted 23/05/2017 at 21:04:54
What a shock! He's had them so well prepared for the other cup games he's been involved in...
John Daley
74
Posted 23/05/2017 at 21:06:16
"Europa League! What a joke. The competition everyone tries to avoid. I'd rather NOT to be in it."
The prize on offer for winning it is no longer a joke and, even if that wasn't the case, supporters of a club going through a decades long barren spell like ours shouldn't be turning their nose up at an extra tilt at a trophy.
I'd fucking love us to win anything at this point and we should be entering every cup competition with that intention, no matter how realistic our chances.
All this talk of how it will, inevitably, impact on our Premier League campaign in a negative way gets right on my tits as well. Winning can become a habit and a good cup run can breed confidence that can have a positive impact on our season as a whole.
Cry arsing about the number of games, and how our squad will probably fail to cope, comes across a little pathetic and short-sighted if competing in Europe/challenging for Champions League qualification every season is where we want to be.
Koeman's certainly being paid enough to ultimately put the club in that sort of position and a Europa League campaign should be seen as a useful stepping stone to getting his squad acclimatized to competing on multiple fronts, whilst maintaining Premier League form. Not as a ready-made excuse, prepared months in advance, if we subsequently end up mired with the also-rans in mid-table.
Rob Halligan
75
Posted 23/05/2017 at 21:06:20
Drew away, Nick. Won the second leg at home 1-0. Worrying thing, at the time anyway, was them hitting the bar in the last minute which would have put us out on the away goals. All ended well though 9 months later in Rotterdam.
Kim Vivian
76
Posted 23/05/2017 at 21:14:55
Fucking hell. I wish I could have a month off in the Summer so I don't 'hit the wall' in those cold wet gloomy early months in the New Year.
I don't know... Maybe I hit the Wall so long ago I don't even notice it now.
And also – I'm with Ian Burns. Ron doesn't quite feel EFC to me as well. I think too many of our people – players and management are just too uncharismatic.
Max Murphy
77
Posted 23/05/2017 at 21:17:09
They weren't ready for this season, never mind the Europa League qualifiers.
Dermot Byrne
78
Posted 23/05/2017 at 21:19:11
Just nonsense, Darren Hind. You seem to give the impression that, because we are Everton, we have a right to be the best. Just like Liverpool. If you know your history we have a longer journey and David Unsworth, though I agree may be good, will not make us win the league. Why? You know as much as I do. Economics.
So, you ask, why bother? Same reason a lapsed Catholic like me prays at bad times. No choice. In your soul. But both are always slightly losing places to be? I reckon my God will take me to a celestial victory when I die

Dermot Byrne
79
Posted 23/05/2017 at 21:20:20
Oh, me too, Kim.
Tony Abrahams
80
Posted 23/05/2017 at 21:25:10
Kendall's team started slow that year, Rob, but once they got into there stride, they were unstoppable! When Paul Wilkinson scored for Grimsby in the last minute at Goodison in the most one sided game I've ever witnessed, our hopes of the quadruple were over but I just wished Mountfield could have done better with his chance to equalise in the last minute of extra time against Man Utd, at Wembley because we would have definitely beat them in the replay!
18 months before, Kendall's team were getting booed off, and gates were the lowest in Everton's long history, and he wouldn't play Peter Reid, for some unknown reason?
Football changes quick, and Koeman, is tweeting about exciting times ahead, so maybe he's just found out that Barkley, is definitely off!!
Rob Halligan
81
Posted 23/05/2017 at 21:34:22
That 1985 FA Cup Final should have been played a week later, Tony. We would definitely have beaten Man Utd. I've heard some of their fans complaining that they are having to play the Europa League final 3 days after their last league game. Tough shit!!
Darren Hind
82
Posted 23/05/2017 at 21:43:34
Dermot Byrne @78
Laughing here. Wondering how you came up with that response to the one liner I posted... or where you answering several points from all sorts of different threads?
Just curious?
Jack Convery
83
Posted 23/05/2017 at 22:14:53
Our goal is to get into the Champions League asap. In my opinion we should prioritise getting into the top 4 next season. Use the Europa League to play the promising Under-23s, fringe players and those on the mend to get them up to speed.
All 6 of our competitors will be expected by their fan base / owners to do well in Europe we can take it or leave it. Play the same players in the Cups too.
We should make a real worthwhile effort at getting one of those top four places, raise our profile and gets us the players we will need when we move into the new stadium.
Also Please buy Butland – the next Neville Southall.
John Pickles
84
Posted 23/05/2017 at 23:24:45
This team won't be ready for the start of Euro football.
This team wasn't ready to still put in a shift for 38 league matches.
This team wasn't ready to compete away from home.
This team wasn't ready to go on a decent cup run.
This team needs half a dozen winners and leaders to be signed ASAP.
That team should be able to be ready to deal with San Marino's second best.
Soren Moyer
85
Posted 23/05/2017 at 23:40:45
Lev (#68), Phil (#67)
Unless we have a squad as big as Man Utd's, the Europa League will make us struggle in the Premier League big time. The Europa League will just drain the team of energy and resources.
Have we forgotten Roberto's second season? Look at Southampton this season.
Andy Finigan
86
Posted 23/05/2017 at 23:56:27
I would agree Soren, don't expect too much as we can't do Thursday and Sunday without casualties.

Colin Gee
87
Posted 24/05/2017 at 00:22:24
The team wont be ready for July?
Fuckin' 'ell, Ron, they've been on holiday for the last month already.
Our first game will be on the 27th July that's 8 weeks away.
Is that not long enough? Two weeks in Ibiza then two week getting under the missus feet and they'll be wanting to come back.
That gives them four weeks to run off all the ale and kebabs, get beat by Tranmere and some Third Division side from Switzerland before playing the first leg of the qualifier.
Anyone who says that they don't want us in the Europa League I presume wouldn't be wanting a ticket should we get to the final then?
Lev Vellene
88
Posted 24/05/2017 at 00:22:53
Soren (#85),
My point is not about how good we do this next season, but if we can attract the players that we need by having access to the shopping-window that any European competition will be for our potential targets. We all know that we need a bigger squad to achieve anything with both the Premier League and the Europa League on our hands!
We may fail to win anything in the short run, but if we offer some way of broader exposure, these new kinds of mercenaries that we are not used to having at Everton might find us attractive this transfer window. And then we need to build upon that!
Colin Gee
89
Posted 24/05/2017 at 00:54:06
Just to add about the seeding in the 3rd Qualifying Round.
There are 58 teams in it. We are currently the 10th seed. Depending who finishes were in France and Spain then we might drop a place or two, but whatever happens we will be seeded. Which means that we cannot face the likes of AC MIlan, Zenit or Feyenoord.
We would also be seeded for the 4th Round Play-Off as well. Unless of course we manage to fuck it up and get beat in the previous round.
Matthew Williams
90
Posted 24/05/2017 at 01:35:35
Win the Europa League.
Win the League Cup.
Win at Anfield.
Finish 17th in the Premier League.
Job done... I'm happy !.
Tony Abrahams
91
Posted 24/05/2017 at 07:17:28
Soren, I'm not saying that you don't have a point about the Europa League but the biggest problem during Roberto's second season was that his football drained the crowd!
Soren Moyer
92
Posted 24/05/2017 at 12:47:46
Tony, I knew you would say that, lol.
Dave Ganley
93
Posted 24/05/2017 at 16:14:31
John (#74) spot on. I get sick and tired of hearing people bleat about Europa League. We are just not in a position to pick and choose what competition we may or may not like to win/be in. I just want a trophy and the Europa League is an attainable one.
Koeman is right what he says, it's not a negative just being honest that you can't possibly be 100% after only 3 weeks pre-season training. All the other qualifiers will be in the same boat. I love the European nights and can't wait for it to start.
Michael Kenrick
94
Posted 24/05/2017 at 17:06:43
Just to back up John (#74) and Dave (#93), it really bugs me to have Evertonians coming on here moaning about being in this competition.
Yes, we all know it's not the Champions League... but it is part and parcel of our football calendar next season. We know all about the Thursday - Sunday nonsense, the squad stress issues, blah, blah blah. But Honest Ron sees it quite rightly as a stepping stone toward that particular Unholy Grail.
Please, let's see it for what it is: a massive test of the future path forward (I nearly said 'project'!) – we have three examples from this season: we can do a West ham, a Southampton... or we can do a Man Utd.
As someone else said, don't come looking for a ticket to next season's final, should we reach that admirable pinnacle – and with it the carrot of Champions League entry.
Will Mabon
95
Posted 24/05/2017 at 18:31:06
Have to agree, Michael and others. Ridiculous elitist views sometimes of what is a Europe-wide competition that takes serious effort to win – not exactly the Texaco Cup.
I wish it was us playing Ajax tonight.
Matthew Williams
96
Posted 24/05/2017 at 19:06:53
Spot on, Michael, well said. We should try & win every competition we enter... us Blues need some fucking joy. Fuck, it almost breaks my heart reading posts from older Blues who remember true greats & think they won't be around to see greatness again in their lifetimes.
We need a Cup, any fucking Cup... play to WIN, BLUES... starting NOW!!!
Stan Schofield
97
Posted 24/05/2017 at 19:54:12
It doesn't matter what competition it is, even folks who complain about it will think a lot differently if we advance through it, and even more so if we win it.
Andy Walker
98
Posted 25/05/2017 at 06:53:23
Could someone explain how it's realistic to do all our transfer business and integrate all the new players that will come in, during the 3-week period prior to 24 July?
It's very easy to make jibes that Koeman is being negative. The reality is he's being realistic, unless someone can make a good case for how we could be 100% ready by 24 July and convince me otherwise.
I expect we will be buying and selling well into August, just like the other Premier League teams. As such, we won't be fully up to speed and 100% until early September.
Having said that, the same will apply to the other Premier League teams so that levels things for the league. The Europa is different though as other teams in that competition will work to different timetables based in their own domestic leagues, so I think that's the point Koeman may be getting at.
Sam Hoare
99
Posted 25/05/2017 at 07:19:44
Of course we won't be ready. Every chance that we will have 5-7 new players in this Summer. We probably won't be playing as a fully integrated cohesive unit until November!
I really hope we do well in the Europa League. I don't know what the odds are but I reckon we have more chance of winning it than finishing in top 4 (which we were 15 points adrift of this season) so it's our best route into the Champions League potentially.
Initially, the Europa League should offer a great chance to play some of the talented U23 bunch carefully mixed in with more experienced players.
Paul Smith
100
Posted 25/05/2017 at 07:39:19
I'm being realistic this summer. I expect Moshiri to show some intent and buy a whole new midfield and forward line spending at least 𧶀 mill with two world class acquisitions – No 10 with guile and craft and a 25-a-season goal-scoring machine to unite the fan base.
Hmmmm...
Minik Hansen
101
Posted 25/05/2017 at 19:01:40
If we're 85% ready, we can get to the group stages and be in the pot come 25 August.
Jamie Crowley
102
Posted 26/05/2017 at 17:52:08
Do they have the Charlie Brown / Peanuts Halloween special over there?
"I got a candy bar!"
"I got some gum!"
Koeman: "I got a rock." 😥
The positivity is just off the charts with this one.
Chris Williams
103
Posted 26/05/2017 at 18:17:57
Depending on who leaves we could make 㿼M or thereabouts incoming fees.
Niasse, Deulofeu, McGeady, Cleverley, 㿅-30M
McCarthy, Barkley 㿔-45M
Mori and assorted others 㾻-20M.
Plus Kone, McAleny out of contract..
So big spending not out of the question, plus frees for Rooney and Martina making sense maybe in that context.
Add Your Comments
In order to post a comment, you need to be logged in as a registered user of the site.
Or Sign up as a ToffeeWeb Member — it's free, takes just a few minutes and will allow you to post your comments on articles and Talking Points submissions across the site.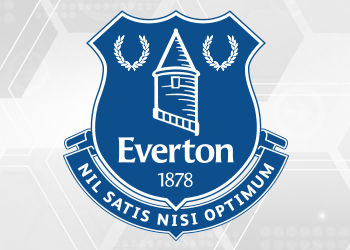 ---
Bet on Everton and get a deposit bonus with bet365 at TheFreeBetGuide.com
---