Report
Everton bounce back with five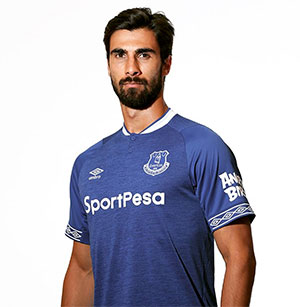 André Gomes plays after undergoing a late fitness test along with Idrissa Gueye and Ademola Lookman
Burnley 1 - 5 Everton
Everton made a mercifully short Boxing Day trip to Burnley and gave their fans a fine five-goal response to Sunday's embarrassment at the hands of Tottenham. It's a funny old game...
Bernard and Mina returned in the dreaded back-three formation. Richarlison and Davies were dropped to the bench, where Gueye returns. Pickford retained his place. Lookman was still out injured.
Burnley got things going, Everton looking strange in a rather Spurs-like strip. Mina picked out Coleman with a long ball down the wing that won an early corner, Digne played the ball short, and on the second phase Bernard crossed superbly from the other side, for a fine header from Yerry Mina. Goal! — after just 2 mins — Everton's 7,000th in their illustrious top-flight history.
Bernard looked to create more havoc, his shot when Coleman was breaking on the right was deflected for another corner, and in the follow-up from that, Barnard tried to pick out Mina with a lethal cross that was marginally too strong for the big Colombian goalscorer.
There should have been an Everton break from a Burnley attack when Walcott had the ball but Bernard stopped and went backward, surrendering momentum.
Bernard, with a lovely change of pace, looked to feed Calvert-Lewin, who was taken out after overplaying it, and very fortunate to be given a free-kick that Lucas Digne stroked beautifully into the top corner off Joe Hart's hand. A very fine free-kick goal.
A long ball picked out Walcott who seemed to be bowled over as he tried to control the ball, but no decision this time, and it probably was outside the area if it had been a foul.
Burnley were pushing up and swinging in crosses that justified Silva's decision for three centre-backs, but errors playing out when Everton did have the ball prevented any adventures further forward.
Bernard got free and galloped goalward but delayed his shot crucially, allowing Tarkowski the chance to defend the ball. From the corner, Mee slapped the ball behind with his raised hand under strong pressure from Zouma, a fine spot by the referee. Sigurdsson sent Hart the wrong way from the penalty spot.
Sloppy passing from Gomes led to Sigurdsson fouling and getting booked for chasing after Westwood. Lowton then bought a free-kick in the corner that Keane headed away at the far post. It had become a very open game, with poor passing from both sides making things look a little ragged.
There was a great break down the left, at least two of Zouma, Digne, Gomes and Bernard fouled after they had jointly created a fine ball for Calvert-Lewin to chase. At the other end, Gibson wiped out Coleman with a horrible head-butt challenge: no card from Michael Oliver.
Calvert-Lewin worked his way around for a shot but drilled it wide. A silly free-kick given away by Mina wide right saw Barnes head goalward, forcing a good save from Pickford but, off the corner, Keane cleared a far-post header off the line only for Barnes to poke it through the crowd and over the line.
Burnley were jazzed and now chasing down every loose ball, making it a very competitive contest, Everton needing to cool things down a little. Calvert-Lewin and Bernard exchanged passes for Walcott to run in but, all too predictably, he stumbled under the slightest pressure and failed to shoot at goal.
Walcott was taken out in a late challenge from Gibson who was finally booked. Calvert-Lewin was penalized for pushing his man in the back (again!). Burnley earned a late corner in stoppage time that Pickford batted away in heavy traffic, Everton clinging with some desperation to their two-goal lead as the half ended.
Everton restarted but it was clear from the off Burnley would be snapping at heels all across the park. A sharp cross in was grasped well by Pickford but Calvert-Lewin fouled on his long release-ball. More fouls put Everton under pressure, Tarkowski skying it from 5 yards out when he really should have scored.
Everton had to repel some concerted pressure, Gomes breaking well and Bernard winning a corner that Digne pumped in but it came to nought. Bernard turned Tartowski and was fouled but Keane was called for a small nudge on the ball in from the set-piece.
Finally some joined-up passing ended in a handball call that was denied. Walcott looked to trap a looping ball forward but, in inimitable fashion, lost it and fell to ground.
Coleman and Taylor had a good tussle that went to the Burnley man on points as Everton looked to be doing enough to contain the Burnley drive, without doing enough to put pressure on Hart's goal. Barnes almost got in but played the ball too far forward for Volks.
A fine move down the right saw the brilliant best from Walcott this time but somehow Calvert-Lewin contrived to miss the excellent cross-cut ball right across the face of the Burnley goal that Walcott set up for him when it seemed easier to score.
Another fine move, this time down the left, almost released Digne who was immediately under pressure but won the throw-in only for it to go limply behind for a goal-kick.
Another brilliant run from Bernard fed Sigurdsson whose shot was blocked; Coleman's follow-up deflected into the side netting. Good pressure on the corner saw Mee push Keane in the back. Richarlison replaced Calvert-Lewin.
Walcott looked to collect and shoot (wide) only to be flagged offside as Everton were now attacking more than the home side, having seemingly weathered the storm. Richarlison went on a great left-channel run and almost pulled it back, winning a corner. Keane headed over from Digne's outswinger. At the other end, Cork looked to test Pickford in a rare foray.
Walcott nipped in on Hart and seemed to have a chance to score but Hart's leg intervened. A corner was worked around and, from a long way out, off Bernard's set-up, Digne drilled a pearler through the middle and into the far corner beyond the despairing Joe Hart.
Richarlison ran at goal but was driven wide ad his shot was pitiful as Gana replaced Gomes. Burnley still swung in crosses but the blues centre-backs stayed strong. Davies was Silva's final sub, replacing the effervescent Bernard into the final 10 mins.
Sigurdsson wasted a free kick with a short delivery to the first man and Burnley went forward to win a corner, that was very dangerous. Another corner was headed out by Richarlison but it came back in to Mee who drove a very tasty ball across the Everton goal and beyond, thankfully untouched. Another corner followed as Everton seemed to draw the pressure, Keane there again to head away but not far enough, and it was recycled yet again by the home side until Mina, rather fortunately, won a foul for nothing.
A free-kick from 30 yards out saw Gudmundsson shoot over Pickford's top corner as the game went into added time, Everton looking safe on a three-goal lead – Gana booked for 'simulation' after falling over.
The icing on Everton's belated Christmas cake came in added time, Sigurdsson picking out Richarlison with a perfectly weighted through ball for a very tricky finish from the Brazilian just inside Hart's near post to end the game in fine style.
Scorers: Barnes (37'); Mina (3'), Digne (13', 72'), Sigurdsson (pen:22'), Richarlison (90+3')
Burnley: Hart, Lowton [Y:], Taylor, Tarkowski, Mee, Westwood, Cork, Gibson [Y:44'] (63' McNeil), Barnes, Vokes (73' Wood), Hendrick (63' Gudmundsson).
Subs not Used: Heaton, Bardsley, Vydra, Long
Everton: Pickford; Keane, Mina, Zouma; Coleman, Digne, Sigurdsson [Y:25'], Gomes [Y:30'] (75' Gueye [Y:90']); Bernard (80' Davies), Walcott, Calvert-Lewin (67' Richarlison).
Subs not Used: Stekelenburg, Baines, Jagielka, Niasse.
Referee: Michael Oliver
---
Reader Comments (215)
Note: the following content is not moderated or vetted by the site owners at the time of submission. Comments are the responsibility of the poster. Disclaimer
Christy Ring
1
Posted 26/12/2018 at 14:23:15
Can't believe Silva is gone back to five at the back, and Sigurdsson beside Gomes in midfield. We were destroyed against City, no defensive midfielder, and three centrebacks. I know it's Burnley, but we've no balance. Why doesn't he give McCarthy a chance, Davies was crap against Spurs, and Niasse ahead of Tosun, and why do we need another centreback on the bench.
Ciarán McGlone
2
Posted 26/12/2018 at 14:28:38
I was going to stay in and watch.. the weird selection of personnel and formation has made my mind up.. I'm away to the pub where itll likely be Liverpool on tv.
Clive Rogers
3
Posted 26/12/2018 at 14:31:20
It's back to plan B. There is no plan C. Playing Bernard is a mistake against this lot at Turf Moor he'll be terrified. The front three doesn't inspire me at all. What is going on with Lookman, is he injured or not?
Denis Richardson
4
Posted 26/12/2018 at 14:36:49
That is certainly an odd line up for an away winter match at Turf Moor.
Have got a feeling if people need to know what the opposite of entertainment is, in a couple of hours time they won't be wondering anymore.
This is going to be tough to watch.
Colin Glassar
5
Posted 26/12/2018 at 14:53:19
Marco might turn out to be genius or a pale shadow of Roberto Martinez, only time will tell. Not confident at all about this team selection so I hope I'm wrong.
Steve Ferns
6
Posted 26/12/2018 at 15:08:09
Oh me of little faith! So we now have a defensive side on the pitch and a lead to protect against a side that struggles to attack. We can now play completely on the counter.
All part of the plan Marco?
Steve Ferns
7
Posted 26/12/2018 at 15:14:02
I still hate a back five, keep making me look silly, Blues!
Colin Glassar
8
Posted 26/12/2018 at 15:16:52
As I'm useless making predictions I will happily eat humble pie. 0-2 and goals 7000 and 7001 the most scored in top flight history!
Christy Ring
9
Posted 26/12/2018 at 15:17:37
Maybe I was a little harsh with my rant.
Steve Ferns
10
Posted 26/12/2018 at 15:21:50
Let's hope we continue being wrong. Eating humble pie tastes good.
Steve Ferns
11
Posted 26/12/2018 at 15:23:11
And now it's three. Yeah, looks like I was right about this crappy formation!
Lewis Barclay
12
Posted 26/12/2018 at 15:31:18
I suspect Tosun and Lookman have played their last games for Everton.
Mike Galley
13
Posted 26/12/2018 at 15:31:47
I was genuinely concerned about today, more so when I heard the team. Please keep proving I know nothing about this togger thing blues!!!
Jay Wood
[BRZ]
14
Posted 26/12/2018 at 16:02:48
Now THAT's more like it!
Personally, I hate playing with 3 centre backs, but I'm not surprised - in the wake of the Spurs' mauling - that Silva has gone with that away to Burnley today to combat the way they play.
For all the deserved stick the manager and players have taken in recent games, in particular the debacle at home to Spurs, they deserve all praise today.
Bold move to play Bernard against the grocks of Burnley, but he has been as influential as anyone, although he should again possibly have scored when running clear of the Burnley defence. Give Mina the sort of delivery Bernard gave him and that much space in the area and he will score.
The free kick was a beaut. Seemingly like Hart, who was too far over to his left, I thought it was more on for Siggy rather than Digne, but the quickness of his kick did for Hart.
We could have had two penalties in the same incident, with one Burnley player trying to rip the shirt off Keane's back and then the obvious handball.
Siggy had to score from the spot today, and thankfully he did.
We look so much more compact than we did last time we played three centre backs at City, and certainly more compact than against Spurs.
No problem with our yellow cards, Siggy and Gomes doing the dirty deed rather than allow a Burnley get away from us.
Pickford looking calmer, no chance with the goal, the only time we switched off a tad. No-nonsense defending at the back, punting the ball clear if necessary. DC-L leading the line well. Walcott very busy and effective.
Now, keep it up for the 2nd half Blues, because for sure the next goal is going to be very, very important.
Conor Skelly
15
Posted 26/12/2018 at 16:04:09
No surprise to me we are playing better without Richarlison. Keeping the ball better and finding a rhythm.
Oliver Molloy
16
Posted 26/12/2018 at 16:05:48
Lewis, how comes?
On the match, all I can say is thank fuck we don't play football like Burnley, otherwise this would be a long day – they deserve to be fucking hammered, remind me of Allardyce teams kicking and fouling all over the park.
I hope we are brave enough to take the game to them in the second half like in the first 20 mins and score score score...

John Davies
17
Posted 26/12/2018 at 16:26:35
Thank fuck our supporters don't manage our team. Love the first four posts. Really brilliant!!! All got it spot on!!!
Lewis Barclay
18
Posted 26/12/2018 at 16:30:07
@Oliver #16:
Tosun and Lookman not featuring in the first two games of four that they were (in my opinion) the ones they would have had the best chance of at least being substitutes for, suggests they might be off in January.
Lookman apparently picked up a knock before the Spurs game, so I could be wrong.
Is Tosun injured?
Colin Glassar
19
Posted 26/12/2018 at 16:42:06
Glad to see Everton back in the race for 7th.
Steve Ferns
20
Posted 26/12/2018 at 17:00:56
Emphatic victory, great remedy for the Spurs debacle, and the goal difference restored to what it was pre-Spurs. But 3 points is all we get. We need to follow this up with another 3 points against Brighton, and then all set for the battle for 7th on New Years Day. Leicester now have two great results and look a strong contender as best of the rest.
BTW for all those who said we were down on last season, we were 1 point up before this game, and having lost against Burnley, away, last season, we are now 4 points up. That only puts us on 53 points, and I think 55+ is what we need as first step towards breaking into the top 4.
Let's enjoy this one first though.
Brian Murray
21
Posted 26/12/2018 at 17:02:08
Nightmare day and it's like a slow death despite our too little, too late display. Going to be literally unbearable the next few weeks months . Any chance we can actually be on the right track with this manager and coaches? I still doubt it.
Oliver Molloy
22
Posted 26/12/2018 at 17:06:26
Lewis,
Lookman is injured and unless we have a player lined up to replace Touson, I reckon he will be with us until the end of the season.
Colin Glassar
23
Posted 26/12/2018 at 17:09:15
Great response after a string of poor results/performances, just what the doctor ordered I'd say.
I think Brands might have had a word with Marco as his job is also on the line had we capitulated in this game as well. They've both said, repeatedly, they need a few transfer windows to get the squad they want, so we will have to settle for more topsy turvy results I suppose.
Joe Foster
25
Posted 26/12/2018 at 17:11:05
That's what was needed after the last game. I thought this would be closer but the Premier League is that unpredictable.
Brian Williams
26
Posted 26/12/2018 at 17:14:16
Shame on some of those early posts. :-)
Dermot Byrne
28
Posted 26/12/2018 at 17:16:17
We are all fucking happy clappers now! x
Dermot Byrne
29
Posted 26/12/2018 at 17:18:55
Just scrolled back. Funny who turns up after a win or a loss.
Trevor Powell
30
Posted 26/12/2018 at 17:19:59
Give Silva and Brands a bit more slack. The doyen of football managers Guardiola inherited a great squad and has been improving it, Flip-Flop has taken time to get to the top of the league and our two have had six months and a fraction of their money.
Joe O'Brien
31
Posted 26/12/2018 at 17:20:44
So will we not bother sacking Silva so? Great response from us. Well played lads.
Don Alexander
32
Posted 26/12/2018 at 17:20:58
Another captivating read Michael. Only for an Everton match can the word "effervescent" be deemed appropriate. God knows what words you'll find when we win the league! COYB!!
John Davies
33
Posted 26/12/2018 at 17:22:44
Trevor #30. Spot on mate. All you whingers please just pipe down for a bit.
Jay Harris
34
Posted 26/12/2018 at 17:26:33
I hate to put a dampener on it but I thought as a team we were a bit of a shambles especially in the first half.
Individual performances from Bernard, Walcott and Digne plus Burnley's inability to score goals ensured we could cruise a bit in the second half.
But very disappointed in Gomes (injured/Flu) and Coleman (lost that all important half a yard).
Let's hope we can be just as bad and win at Brighton.
David Pearl
35
Posted 26/12/2018 at 17:27:07
Well too quick as usual to judge a back 3 just on the one game against Man City. This is what I've wanted all season. I only hope we stick by it now.
Our full backs can now go forward and we have the cover we need. We can also now rotate that middle 3 in midfield. It opens up rotation also at the back that can include Jagielka and Holgate. It also allows us to rotate up top with Calvert-Lewin, Walcott, Sigurdsson, Richarlison and Bernard.
Now let's build on this result because we needed that. Silva lining is Mina scoring first for me for a nice little Xmas bonus.
Coyb
Sam Hoare
36
Posted 26/12/2018 at 17:30:46
Ciarán @ 2, wrong choice!
Great result. I think Richarlison has been trying a bit too hard recently and lost the ball more than anyone else in last 4 games. Obviously a top player but can't try and do it all himself.
Good calls from Silva today but consistentcy is key so let's see how the next few weeks ago.
Paul McCoy
37
Posted 26/12/2018 at 17:30:52
I've yet to see one of Ciarán's (2) doom-laden pre-match comments on the line up be correct. Long may this trend continue.
Steve Ferns
38
Posted 26/12/2018 at 17:33:46
Jay, Seamus hasn't lost half a yard, he's lost 2 or 3. He's far slower than he used to be. Nothing marginal about it. His performances have been shaky, which might be due to a loss of confidence in his own ability as a result. I'm no medical expert, so I can only hope that he's still in the rehabilitation stage and he can get back to full speed. It sounds very unlikely though.
Derek Knox
39
Posted 26/12/2018 at 17:34:23
They say it's a Roller Coaster ride supporting Everton, and today's performance and result have exemplified that succinctly.
Let's hope we can now build on this and not revert to Jekyll and Hyde in the next game. Yes we were fairly good today, but Burnley did make us look that way, and are in a bad run of form themselves. Hoping that the result will bolster confidence for away against Brighton.
Lucas Digne reinforced my belief that he is a great little player for the foreseeable future, and seems to have slotted in to Baines's role almost seamlessly.
I think we all felt down after the Spurs result, and rightly so, but get a few results on the cards and have a decent Window (both in's and outs) and we should hopefully get a decent second half of the season.
I know Lookman has picked up a knock for both Spurs and today's game, but any talk of a deal for either Werner or Augustin is almost sure to involve Mola as part of the deal, though personally would be sad to see him go.
Jerome Shields
40
Posted 26/12/2018 at 17:36:56
'Good result' is an understatement. Three at the back works. Gueye's return strengthened the midfield trio and dropping Richarlison improved the pass-completion rate in the final third, allowing Bernard to come more into play.
In the Tottenham game, Richarlison's pass completion rate was only 62% which was very poor. Walcott had more touches than he normally gets, and Calvert-Lewin led the line well and threatened.
Silva may have learnt at last.
Gordon Crawford
41
Posted 26/12/2018 at 17:37:51
Great result today, even if the performance wasn't fantastic. But three points in the bag is great after last week's shambles.
John Keating
42
Posted 26/12/2018 at 17:43:45
Great result and should be well celebrated.
However, let's just not forget the games against Newcastle, Watford, Man City and Spurs. To read some, they either never happened or don't really count.
Paul Tran
43
Posted 26/12/2018 at 17:44:25
Said on the live forum this was the logical selection given what was available. Nice to be right for once. Easy to say this is a team in transition. Easier to see the gulf between Spurs & us, and us & Burnley.
Lets keep swinging. Onto Saturday!
Dermot Byrne
45
Posted 26/12/2018 at 17:50:36
Jay lol
Joe Foster
46
Posted 26/12/2018 at 17:52:07
Them results happened all right. Everyone is fighting tooth and nail in this league. We just need EFC to do the same. Are we top 6? No, we are not right now. We need small steps; we can be top six and then build on that.
It's a fucking nightmare getting stuffed by 5 but you know what? Fuck it — let's keep dreaming.
Joe O'Brien
47
Posted 26/12/2018 at 17:54:04
John@42 let's not also forget the good football we played better those 3 matches you've mentioned.. with the comments that were made after those matches.. people had definitely forgotten about the previous matches. The key is.. not to get too high.. and not to get too low
Dermot Byrne
48
Posted 26/12/2018 at 18:01:30
Hey John. Agree with first para but let's take a great response from a bad result.
Looks better to me than the misery I felt yesterday!
John Keating
50
Posted 26/12/2018 at 18:03:30
Joe
I can't really remember any game prior to Newcastle where we've played really well and deserved to win when we didn't.
We had a half decent second half against Fulham when we scored 3 goals after a first half of dross.
Todays game - half way through the season by the way - is the first game we've won deservedly by a decent margin.
Had we turned up against Newcastle, Watford etc then thing would have appeared far rosier.
Games between now and the end of January are games where we should expect to pick up most if not all points if we have any expectations of finishing top 8.
To many false dawns so far this season. As I said we should celebrate this great win but learn from the crap we've also produced.
Craig Walker
51
Posted 26/12/2018 at 18:04:51
Anyone know when we last scored 5 away from Goodison? Must be a while!
John Pierce
52
Posted 26/12/2018 at 18:08:48
I thought we had more than enough to beat them. It was tempered by the back three, it's just not what I think we should play. Mostly because all three have little variety in their style. Poor with the ball and no left-footed centre-back.
The goal we conceded was yet again a shocker.
I'd actually prefer to see Holgate or Baines either side of one of those three. Offers more mobility, balance and passing if we must persist with three at the back.
Against a side with better passing we are left woefully short in the middle and when Calvert-Lewin wins the ball, no one to play off.
A very good win against a limited side. Digne, Sigurdsson very good. Honourable mentions for Walcott! & Calvert-Lewin.
First time this season that we've been clinical! Brighton are a much better footballing side. I would hope to see Silva ditch the back three for this.
David Nelson
54
Posted 26/12/2018 at 18:10:35
Craig, I think the last time was 5-2 Sheffield Wednesday — 1996.
Andy Crooks
55
Posted 26/12/2018 at 18:12:18
Great result today and a fine turn around by the players and coach. I was critical after the thumping but that is what most of us do. There was what might have appeared to some as gloating after the Spurs debacle.
I reckon a defeat today might have seen some ToffeeWebbers on here just after the final whistle (I've done it myself), calling for heads, on every thread indeed. I guess they are just having their tea now.
Ian Riley
56
Posted 26/12/2018 at 18:14:31
Well done, Silva and the players.
I'm still in shock!!
Keith Harrison
57
Posted 26/12/2018 at 18:19:45
Andy, sorry I missed you at Mike G's do, couldn't make it unfortunately.
Micheal, I assume you started the match report hungover, and 'dried out' as the game went on. Pissed myself laughing at the typos early on, but I suppose the excitement was too much at times.
Thanks for the great work you and Lyndon put in, and carry on in the New Year.
Craig Walker
58
Posted 26/12/2018 at 18:21:19
Wow! Thanks David.
Joe O'Brien
59
Posted 26/12/2018 at 18:25:03
John@50,
I'm thinking of the away performances against Man Utd, Arsenal and Man City. We didn't play shite... caused them problems, should have been at least 2-0 up at the Arsenal only for bad finishing; same goes for the match at Man Utd. We could have also taken a point at Man City... and could have taken all 3 at the other lot's place — at least a point until Jordan made his mistake. And also not forgetting the deserved point at Stamford Bridge. I'm going on the performance rather than the results in those matches.
If we only had a recognised striker on the pitch in those matches, we would have got a result in all those matches (IMO) and they are tough places to go.
Those performances shouldn't be discounted after a few poor showings lately, bar today.
Do you get where I'm coming from?
Peter Mills
60
Posted 26/12/2018 at 18:26:54
To get a moan in first, how can a team ever allow an attacker to stand alone at the back post when defending a corner?
Having got that out of the way, well done to the team for bouncing back today. Sometimes, 3 centre backs can work.
Most of all, I'm made up for every Evertonian who made the trip up to Burnley today.
Colin Malone
61
Posted 26/12/2018 at 18:34:06
Well done blues. Look what you get when Bernard is more central. (Get new footwear Bernard.).

Against a tall strong forward line, with route one, Yerry Mina did very well.

Digne MOTM.

Well done BLUES.

Michael Kenrick
62
Posted 26/12/2018 at 18:36:47
Sorry about the typos, Keith. They are a regular feature due to my fat fingers and inability to get a tune out of the keys. I need to do a better proofreading job after the game, but I'm usually exhausted by the sheer emotional roller-caster and need to walk away.
On the question of 5-goal away wins, there have been a few more recently in the cup competitions, but none in the League since the Kanchelskis magic at Hillsborough.
Fran Mitchell
63
Posted 26/12/2018 at 18:37:09
Now for 7 winnable games on the trot!
Interesting now, just what is our best formation going forward.
And if 3-4-3 does become a real possibility, then we could do worse than to look at Victor Moses for the right wing back position - he was excellent in that system under Conte.
Thought Calvert-Lewin had a strong performance leading the line, also. Bernard looked better, but still lacks the finishing touch.
Kieran Kinsella
64
Posted 26/12/2018 at 18:41:21
So we can win without having a "holding" midfielder. I realize Gana was 100% fit but I wonder if this might set a precedent for games against "lesser" sides going forward?
Interesting thing with the three centre-halves too is that you can see it as overly defensive or as overly offensive depending on how far up the field the full-backs play. I don't like it when they sit back because it just invites pressure. But as we saw today, it brings more potential scorers (Digne) into the danger zone if they push forward.
I am wondering if the 3-5-2 against bottom half, 4-4-2 (with a holding midfielder) against top 6 may be the way to go...
Colin Glassar
65
Posted 26/12/2018 at 18:45:03
Everton need a new RB, CM and CF desperately I've mentioned Wan-Bisaka, Dacoure and Vardy before. Any two out of those three would make for a massive improvement. Oh, and we'd need to keep Gomes.
John Keating
66
Posted 26/12/2018 at 18:46:04
Joe
I know exactly where you are coming from.
4 games, good performances 1 point. That's the bottom line.
Right now at our stage of rebuilding surely we should be looking at turning over Wolves, Bournemouth, Huddersfield, Newcastle, Watford and not scraping through against Southampton and Cardiff.
Even if we can't put away the "other" teams surely we have every right to expect a 100%effort coupled with a half decent performance.
I'm made up with todays win as I am with every win we have, however, knocking 5 past Burnley doesn't let Silva and the squad off the piss poor performances they've produced, in the main, this season. That's my point.
Dermot Byrne
67
Posted 26/12/2018 at 18:53:47
In my senior rugby experience, a bounce back is vital after a bad run. It is a sign of good coaches and a team who believe them.
Pure team psychology whatever the team game.
That moves to the next training and, gives the boss confidence.
Run any team and despite the bravado, every manager needs a result it they too have those 3.00 a.m. angst moments.
Stan Schofield
68
Posted 26/12/2018 at 18:59:36
Joe@59: I can see where you're coming from. There are specific details that take us beyond the result in isolation, and which provide the stuff for us to assess the performances.
That's why the last-minute cock-up at Anfield was so frustrating and gut-wrenching, because it was a daft error, rather than a systemic problem, that went against the grain of the overall performance.
As far as I'm concerned we're improved with Silva, Brands and the 6 signings, and with more signings, including more striking options, there's every chance that we'll both improve further and have better luck. The signs are clear, certainly to me. We just need to maintain our nerve, and not lose it when things go against us.
Kieran Kinsella
69
Posted 26/12/2018 at 19:02:39
I hope we keep this going in the next couple of games but I pray we do not play silly buggers with Lincoln. I don't want to see Stekelenburg, Baningime, Evans, Dowell and Co in that one because a loss would destroy us.
I am not saying those players are no good – in theory, they should win – but it's difficult when you throw together a hodge-podge of squad players and kids just because they are not used to playing together as a unit. I would honestly just play our best team against Lincoln.
Paul Thompson
70
Posted 26/12/2018 at 19:08:49
I hope that Ciaran (@2) enjoyed watching Liverpool.
I certainly enjoyed that. Against a physical team who were going to pump a lot of balls into the box, the three at the back set-up made sense. Full backs could also move forward with less risk.
Aside from the magnificent Digne, a shout out to Walcott and Bernard, who were much more enterprising and effective today.
Paul Hughes
71
Posted 26/12/2018 at 19:16:45
In a league game I can remember The Latch getting 4 in a 5-1 win at QPR, and I think we may have won 5-1 at Leicester the same season, 77-78. And I recall Sharp getting a hat-trick in a 5-0 win at Sheff Wed in a multi-replayed League Cup game, 1987, I think.
Does anyone remember any since then?

Darren Hind
72
Posted 26/12/2018 at 19:17:14
Throw those curtains wide.
One day like this a week would see me right.
John Malone
73
Posted 26/12/2018 at 19:25:51
Like prozac that result today the cloud has lifted.
What a difference a convincing win makes!
Joe O'Brien
74
Posted 26/12/2018 at 19:29:17
John, I get you're point... but it's not Silva's fault that we never replaced Rom. It was frustrating only coming away with one point but, for me, those points will come when Marco can get in his striker who can put the ball in the back of the net.
I'd be more worried about the team if we played shite but still gained more points either through the opposition missing shed-loads of chances and scoring an own-goal at the other end.
Get the basics right... the points will follow.

Derek Knox
75
Posted 26/12/2018 at 19:30:49
Darren, throwing the curtains wide open, is all very well and good, but make sure you are suitably attired, and not do a 'Brian' as in the Life of Brian, a very naughty boy!
Joking apart, let's not get too euphoric after one good result, enjoy it by all means, but until they can do it consistently against any side whether it be top or bottom half of the Table.
That way any unexpected poor performances or results, are not such a gut-wrenching blow.
Kieran Kinsella
76
Posted 26/12/2018 at 19:38:54
Paul Hughes 71
Too bad Wednesday aren't in the top flight any more. We them away 5-2 in 96, 5-0 as you say in 88, 5-1 in 85. We even drew 5-5 away to them in 1905.
John Pierce
77
Posted 26/12/2018 at 19:38:59
Darren, power to your Elbow there my man.
Paul Birmingham
78
Posted 26/12/2018 at 19:41:49
A very surprise and nice Chrimbo present.
One game won't make the season but it's a good show of character and for the first time in ages, some ruthlessness. Digne - MoM.
Now for Brighton.. Have a Good Boxing Day night, TWRs, and the ale will go down well tonight.🍺🏐🤙☘️🙂
Eddie Dunn
79
Posted 26/12/2018 at 19:43:48
Pre-game I implored Everton to atone for the 2-6 and give us something to celebrate this xmas. What a magnificent response! I am now walking with a spring in my step despite the wrong-uns having a good day too.
Alan McGuffog
80
Posted 26/12/2018 at 19:59:03
Think we beat Luton 5 - 1 away in early 1980s. All rather lovely. As Seargeant Wlson might have said
Jim Wilson
81
Posted 26/12/2018 at 20:00:18
Good job it was Burnley because the team changes were reckless. The standard of the Premier League is dreadful. A decent but not great Spurs hammer us at our place then we hammer Burnley at their place.
The Premier League is full of teams constantly buying players and, as a result, they have some good individuals but don't play as a team. That's why Liverpool, who have some of the best players, and do play as a team are running away with the league.
The Premier League is full of kids who are managers with coaching badges and no sense.
Colin Malone
82
Posted 26/12/2018 at 20:01:38
Proves today and other games, Gylfi is no Number 10. He sees passes that others don't see, from a deeper position.

Paul Hewitt
83
Posted 26/12/2018 at 20:02:05
Wow, no one wants Silva sacking tonight. Suppose that will change next time we lose.
George Cumiskey
84
Posted 26/12/2018 at 20:05:32
Jim Wilson spot on mate.
David Hallwood
85
Posted 26/12/2018 at 20:07:37
Oh come on Jim, Spurs a decent side? They're the best side I've seen at Goodison for some time. A team without weaknesses.
Like everyone, I was pissed off with the humiliation on Sunday, but I've never seen a fitter team.
John Raftery
86
Posted 26/12/2018 at 20:08:22
Jim (81) Like Warnock and Hodgson, both aged over 70!
Paul Birmingham
87
Posted 26/12/2018 at 20:13:42
I remember doing Sheff We'd away 5-1 circa 85. That night we smashed them.
I also remember doing Soton 4-0, at the Dell. Sharply scored all 4.
I remember doing Brighton 4-1 away in the early 80s, which at the time was my furthest away match on the good old ordinary via Euston.
How times have changed.
Let's beat Brighton again this weekend build momentum and no more unforced errors.
Time to celebrate and prepare and take stock. Will we get any squad boosts in next week, will be interesting.
Jim Wilson
88
Posted 26/12/2018 at 20:13:55
David-– we saw how good Spurs were when they played Liverpool.
A team without weakness would surely have beaten them.
Kieran Kinsella
89
Posted 26/12/2018 at 20:19:53
Jim
I think he means they have no obvious flaw in the side but obviously they are human -- not robots -- so their "weakness" like anyone's (Barecelona, Madrid, PSG) is that they are not perfect every single game.
Neil Copeland
90
Posted 26/12/2018 at 20:21:38
Didn't we beat Man City 5-2 away last game of the season about 10 years ago?
Neil Copeland
91
Posted 26/12/2018 at 20:24:06
Dermot #28, too right! I've decided I am now a fully fledged Happy Clapper.
Neil Copeland
92
Posted 26/12/2018 at 20:26:58
Man City 2-5 Everton was May 1993... Wow, I am getting old!
Dave Abrahams
93
Posted 26/12/2018 at 20:33:25
A good result and a very good tonic after Sunday's performance. I'm made up for the manager and the team; it provides some reassurance that the club is heading in the right direction under Marcel Brands and Marcus Silva.
This win doesn't make everything right but it certainly lifts the gloom and misery, for now, of the last few days, and I will enjoy it and look forward to the game against Brighton on Saturday with a lot of optimism.
Terry Farrell
94
Posted 26/12/2018 at 20:35:56
Darren, I like it!
Jim, Calvert-Lewin's header was a good goal. If Jordan hadn't had a rush of blood, we could have been 2-0 at HT and I think it would have been a tighter game and a different outcome. As it was, once again, we didn't get the rub of the green and Spurs were impressive. I like what Marco is doing though and we are giving the top 6 a much better game not just the usual!
I enjoyed today's game. Lucas is an absolute gem and Bernard needs a goal.
Gibson could see Seamus and hammered him as he headed the ball. Seamus, God bless him, with no seat belt or air bag, was back on the pitch within a couple of minutes. What a tough boy he is.
Eric Paul
95
Posted 26/12/2018 at 20:41:53
Colin
Fuck those horrible fucking shithouses, if the unthinkable does happen so fuckin what just fuck them off as the irrelevants they are.i work and live amongst them ( not one in my family) just fuck them off
Ps it won't happen get your money on spurs
Steavey Buckley
98
Posted 26/12/2018 at 20:47:36
Giving Bernard a free role allowed him to run at the defence. Something that has been missing in midfield. Lookman could be good in the position as well.
Andy Crooks
99
Posted 26/12/2018 at 20:48:42
Imagine this had been a 5-1 defeat. There would have been some over every thread like a toxic rash. How fucking gutting for them.
Jay Wood
[BRZ]
100
Posted 26/12/2018 at 20:50:49
There ain't no pleasing some folks.
It's 22 years since we put five goals past a team away from home in the league apparently, and a few posters cannot bring themselves to utter a word of praise for the team, the players or the manager.
After the gut-wrenching 96th-minute defeat to 'them' at Anfield, I said I was interested in seeing how the team reacted against Newcastle and Watford. It wasn't good.
Then Silva compounded matters by going with bizarre selections and tactics against two of the league's best teams in City and Spurs.
The performance against Spurs was a disgrace, but quite a good number tried to convince themselves, if not others, that that poor run of four games was typical of how we have performed all season, when quite clearly that wasn't the case.
Again, in the wake of the Spurs' Slaughter, I wondered how the team, the manager, the players, would react today in a tricky away tie with Burnley.
They dispelled a lot of gloom in emphatic style.
I am not a fan of playing 3 central defenders, but wasn't surprised to see Silva revert to it today after Sunday's battering, and given the way Burnley play.
Unlike the City game, all three centre backs were more in sync, the full-backs and midfield much more compact when out of possession, making it difficult for Burnley to make inroads on us.
Pickford was calmer and more decisive at the appropriate time. Time and again our centre backs repelled Burnley's expected aerial attack, with Keane in particular displaying once again tidy work when bringing the ball out of defence or with his passing. Coleman was solid enough in his work, even after taking a right clattering 1st half. Digne was superb, both in defence and in attack - my standout MoTM.
Sigurdson, besides scoring and assisting a goal, was a Trojan playing a deeper midfield role alongside Gomes. Yes, they turned over the ball cheaply at times, but they worked tirelessly for the team. Bernard and Walcott had possibly their best game of the season for us and Calvert-Lewin led the line extremely well.
Gueye did what he does when he came on. Davies was tidy in his work. Richarlison threatened every time he got on the ball and the finish for his goal was simply sumptuous.
After today, for the first time in years, with just half the season played, we have two players - Siggy and Richarlison - already close to double figures in league goals for the season.
Do you know how times we have had TWO players in the same season achieving double-digit league goals since the heady days of the mid-1980s team?
Since Sharp (13) and Clarke (10) in the 1987-88 season - 30 years ago! - we've done it twice:
In the 1992-93 season with Cottee (12) and Beardsley (10), then again in 2002-03 with Radzinski (11) and Campbell (10).
Yes, we need a proven goal-scoring striker, but even without one, Silva is getting a tune out of his team in goal-scoring terms which other Everton managers have failed miserably to do.
People have called for more goals from our defenders: 3 of the 5 today came from that very source.
Finally, a word on the manager. That was also the most animated I have seen Silva on the touchline in his time as Everton manager. It was a big day for him also and his tactics and substitutions were fine and dandy with me.
The manager, the players, the team, have set a minimum standard now. I saw no shirkers today. No one hiding. No-one 'not caring'. No lack of ability.
Now, we have to aim for greater consistency, no matter who the opposition is. Repeat this kind of performance consistently enough and there is only one way we are going: UP!
Stan Schofield
101
Posted 26/12/2018 at 20:58:06
Jay@100: Great post.
Neil Copeland
102
Posted 26/12/2018 at 20:59:35
Jay #100, nail well and truly hit on the head.
Brian Williams
103
Posted 26/12/2018 at 21:03:45
What I particularly liked about todays game was that while the opposition scored one goal we scored five, which meant we went on to win the game 5-1! :-/
Brian Williams
104
Posted 26/12/2018 at 21:06:50
*Reading Desperado label*
5.9% ah now I understand!
Eric Paul
105
Posted 26/12/2018 at 21:08:04
Neil
I'd rather have Clostridium botulinum for a year than those fuckers get a corner
Brian Williams
106
Posted 26/12/2018 at 21:09:02
I'll have one of them if you're getting them in Eric!
Neil Copeland
107
Posted 26/12/2018 at 21:10:03
Eric, ha ha, join the team!
Neil Copeland
108
Posted 26/12/2018 at 21:12:12
Brian, you're on form tonight that's twice you've made me laugh out loud!
Brian Williams
109
Posted 26/12/2018 at 21:14:19
Cheers Neil. Nice to be able to spread cheer mate. We should enjoy days like today and not feel guilty for doing so!
Sam Hoare
110
Posted 26/12/2018 at 21:16:03
Jay@100, great post. If you're not happy after today you should find another sport!
Great result and hopefully one we can rebuild upon after this poor run. Can't wait to see Bernard next season when he's really in the groove and at home.
Don Alexander
111
Posted 26/12/2018 at 21:18:14
The score was way more than welcome and huge credit to Silva for the set-up. Huge credit too to the players. That said, to me it's very much the case that the gap between the current top six and the rest is growing by the year and that worries me in terms of progressing our club.
To me Mr Moshiri is now, and I mean in January and the next summer, going to have to bite on a very hard bullet in order to advance to where he said he wanted to be three years ago. We need at least two new signings now, players not just with talent but also with the visible die-hard character so sadly lacking whenever we take on the top six (seven if you include United).
But 1-5 is a good result. Well done.
Neil Copeland
112
Posted 26/12/2018 at 21:24:47
Brian, absolutely. A large chunk of faith restored.
Eric Paul
114
Posted 26/12/2018 at 21:27:20
Brian
I would get one in for all people of a r*d persuasion but not for you or any blue
Derek Thomas
115
Posted 26/12/2018 at 21:30:18
2-6 and 1-5, reminds me of those days in the late 50s, early 60s when teams would play each other Home and Away on Christmas Day and Boxing Day.
Arses duly kicked, message hopefully received.
Brian Williams
116
Posted 26/12/2018 at 21:30:44
I'd get em a double Erici!
Eric Paul
117
Posted 26/12/2018 at 21:39:10
Brian
You shout em up I'll pay
Anthony Burke
118
Posted 26/12/2018 at 21:43:06
When you get embarrassed 6-2 at home and then win 5-1 away – that's all you can ask for. Well done, Blue Boys, COYB!!!
Eric Paul
119
Posted 26/12/2018 at 21:46:11
Brian @ 103,
Fuckin brilliant technical analysis!
Some ToffeeWebbers could learn from your in-depth insight of the beautiful game.
Neil Copeland
120
Posted 26/12/2018 at 21:46:15
Eric/Brian, just get them a bottle and leave them to it, more than happy to split the bill.
Brian Williams
121
Posted 26/12/2018 at 21:50:44
Eric @119. You're very kind! Lol.
Neil Copeland
122
Posted 26/12/2018 at 21:54:10
I have just realised what made the difference today. My daughter bought me some very nice EFC socks for Christmas (2 pairs) and I wore 1 pair for the first time today. So, by my reckoning if I wear both pairs together on Saturday we will win 10-2.
Eric Paul
123
Posted 26/12/2018 at 21:55:20
Brian
It's good to read light hearted comments thanks for the laugh and you Neil,
Neil Copeland
124
Posted 26/12/2018 at 21:57:47
Cheers Eric, you too. It's good to laugh.
Chris Jenkins
125
Posted 26/12/2018 at 22:04:01
All credit to the team, the result was excellent and a much needed three points achieved.
However, best not to get carried away even though it was a much improved performance compared with Sunday. Burnley are in the bottom three for good reason and the result has to be seen in this context.
Silva is very much on borrowed time and I honestly feel he is well below the required standard if we are to make any long term progress. A change of manager is badly needed
Barry Jones
126
Posted 26/12/2018 at 22:05:52
Obviously delighted with the result, but like Jay #34 I thought that we were quite average in terms of the performance. I actually thought that we played much better against Man City, even though most people on here thought we were crap.
We scored three unstoppable goals today virtually out of nothing, and in many other games this season, we couldn't hit a cow's arse with a banjo. It is indeed a strange old game, but like Stan #68, I do think we are improving and have the basis of a very solid squad right now. We just need a bit more consistency.
Anthony Burke
127
Posted 26/12/2018 at 22:06:00
I was really disappointed after the Spurs game but that could be the kick up the arse we needed. We need to carry that forward to Saturday and for the rest of the season.
Eddie Dunn
128
Posted 26/12/2018 at 22:08:39
Steavey Buckley- Yes mate, Bernard looked so good attacking through the middle. Perhaps the boss is learning about his squad.
John Hammond
129
Posted 26/12/2018 at 22:09:03
Chris: #125 So you'd sack Silva now? And who would be your man to come in?
Neil Copeland
130
Posted 26/12/2018 at 22:13:09
Chris #125, you may well be right in the longer term but he certainly performed well today. I for one am behind him 100%, he will not succeed without our support.
Brian Wilkinson
131
Posted 26/12/2018 at 22:17:11
Let's not get carried away with one win,
The very ones who want Silva sacked after a bad performance.
Would hate to be in the trenches with some on here who's arses twitch after a defeat.
Well done Everton, the perfect way to bounce back after the Spurs game and silence the doom mongers.
Joe McMahon
134
Posted 26/12/2018 at 22:28:49
It's an incredible statistic that's the first time we have scored 5 goals away in a league match since April 1996 (Joe Royle).
John Hammond
135
Posted 26/12/2018 at 22:32:06
Great response against a team that could have really caused us problems and must've been relishing our visit. This formation can work against the more agricultural teams and I hope it's used more rather than just ploughing along using the same 4-3-3 formation – no matter the opposition.
Let's hope losing 6-2 at home has broken everyone out of whatever was affecting them after the derby defeat. Silva seemed that bit more animated today which was great.
Mike Gaynes
136
Posted 26/12/2018 at 22:36:52
"A change of manager is badly needed"
Wow, I didn't know my eyes could roll that high.

Jay Wood
[BRZ]
138
Posted 26/12/2018 at 22:48:36
Brian @ 131.
The irony you highlight is not lost on me, either.
The most severe critics and biggest doom-sayers who are all over threads for days following a defeat are strangely absent tonight after a cracking away win.
The few posters who continue to languish in their own self-misery apparently miss the delicious irony of telling those celebrating a 5-1 away win 'not to get carried away with a single win' (not that I see people are...), whilst not applying the inverse of that refrain to themselves: 'don't go all suicidal with a single defeat'.
How any Evertonian's first thought after a result like today is to say 'Bah! Humbug!' is beyond my comprehension.
Brian Denton
139
Posted 26/12/2018 at 22:59:11
Joe, scoring 5 in an away league game IS quite a big ask you know!
Neil Copeland
140
Posted 26/12/2018 at 23:10:24
Kieran #133, screw Earth, I am much happier here on planet Blue nose.
Gavin Moss
141
Posted 26/12/2018 at 23:10:39
Great response today after the Spurs game.
Has zonal marking ever worked for any team though?
Your man, stay with him... or am I out of touch with the modern game?
Eric Paul
142
Posted 26/12/2018 at 23:11:05
Brian @131
Win or lose onThe booze if it's a draw have some more. Always remember we are Everton
Martin Nicholls
143
Posted 26/12/2018 at 23:12:23
Andy Crooks#99 - spot on! I can just imagine the frustration in the Bennings household at that result - nothing to moan about tonight!
Simon Dalzell
144
Posted 26/12/2018 at 23:14:50
Bernard is a joy, and will only get better. Digne looks a player, his Newcastle horror show just a blip. Well done to all, albeit against a poor team. Onwards and upwards.
James Flynn
145
Posted 26/12/2018 at 23:16:45
Watching some highlights found out we lead the league in corners; scored 2.
With that, reminded me of reading Soccernomics, where they showed the best corner was an inswinger to the near post.
I agree we need a goal-scorer up top. That aside, if there is one bit of business needs doing in the January window, signing Zouma is a must. He's the real deal.
Jamie Crowley
146
Posted 26/12/2018 at 23:17:50
My wife, a Burnley fan, just walked into the room and saw me on TW.
She rhetorically asked, "They're not bitching, are they? They can't bitch after today, can they?"
If I had access to a laughing emoji, I'd insert it here.
Great response from the team after an awful game. Onwards.
Gavin Moss
147
Posted 26/12/2018 at 23:18:30
@139
Didn't spurs score 6 away from home recently though 😩
Simon Dalzell
148
Posted 26/12/2018 at 23:21:22
Eric. @95 No need to apologise. We know what you mean. ( especially with some Christmas ' Spirit in you !!! ' )
Gavin Moss
149
Posted 26/12/2018 at 23:24:24
@ Simon 144
Agree, Digne looks decent, but feel Baines is still the best left back at the club, even if age isn't on his side . For me Digne is great going forward, but can't defend for toffee, pun totally intended . Baines could always defend whilst being fantastic going forward - scored goals all his career like Digne did today . All about opinions, but Baines is better all round for me 👍🏻

Justin Doone
150
Posted 26/12/2018 at 23:25:56
Every win is a valuable 3 points but despite the score line the main difference is taking our chances.
We played well in an exciting game and deserved the win but had they scored to make it 2-3 who knows what the outcome would have been.
Burnley are a strong, tough team but in poor form and we simply out played them today.
As so few do I'll praise DCL who had to really battle and chase everything all game. Ric was rightly rested from the rough treatment.
Personly I would have dropped Pickford, he's been too sloppy in to many games and Sig would not be taking penalties but well played both.
I think playing 3 CBs is sensible against some teams Burnley, Watford, Palace etc that like to play the quick direct balls but formation matters less than players doing their job, tracking players back, closing down quickly, stopping crosses and not giving balls away cheaply in our own half etc.
It simply highlights where we currently are, not good enough for top 6 but easily top 10 material playing far better attack minded football.
I don't think Silva is good enough to get us top 4 but we are moving forward and I hope over the next few season we continue to progress.
Like under Martinez the football is unpredictably entertaining which is a huge improvement but expect a few more heavy defeats and large wins along the way.
Eric Paul
151
Posted 26/12/2018 at 23:26:26
Simon
Correctamundo
Neil Copeland
152
Posted 26/12/2018 at 23:26:26
Gavin#147, that's nothing, we will score 10 at Brighton when I put both pairs of socks on.
Dermot Byrne
153
Posted 26/12/2018 at 23:26:36
It was a boss that got his team up for it and got us clinical.
Happy. SL..
Simon Dalzell
155
Posted 26/12/2018 at 23:26:45
Gavin @149 VERY good point.Time will tell.
Tom Bowers
156
Posted 26/12/2018 at 23:28:12
This was the perfect fixture to have after Sunday's debacle.
If they had blown this one there would have been thousands of unhappy campers at the next home game.
They finally came out of the traps with a much better attitude and some intensity.
Really getting to like this Digne kid.
All we need now is a follow up against Brighton.
Saw Arsenal play them today and boy do they suck these days (Arsenal that is)
Another easy 3 points for RS coming up.
Trevor Peers
157
Posted 26/12/2018 at 23:30:03
Delighted with the win absolutely, Silva needed that, another thrashing would have put his job under threat. We needed a reaction and got one and the manager has to take credit for that.
Anybody who didn't feel all 'suicidal' in football terms after the Spurs game isn't a real football fan, let's see if we can carry this form forward into the next 5 or 10 games and give the fans something to really shout about.
Dermot Byrne
158
Posted 26/12/2018 at 23:30:19
Admire your balls lad. We have the new B's. Baines knows and is couching him.
Dan Davies
159
Posted 26/12/2018 at 23:33:09
Fantastic reaction from the players today after Spurs. It shows they do care and they do have a backbone. Give credit where it is due.
Well done the manager too. Hopefully that big defeat has given them all a massive foot up the arse. More of the same for the next game please!
COYBB
Gavin Moss
160
Posted 26/12/2018 at 23:35:26
@jay 100
Great balanced post, couldn't agree more .
Well done fella
Didn't realise radzinski ever scored that many goals in total !! Haha
Gavin Moss
162
Posted 26/12/2018 at 23:42:06
@152 Neil
I'll be there against Brighton - I hope so haha!! 👍🏻
Joe McMahon
168
Posted 26/12/2018 at 23:59:25
Brian @159, it is but that's getting on for 23 years ago, have you not forgotten Spurs put 6 past us at Goodison Park last week?
Chris Corn
169
Posted 26/12/2018 at 00:02:58
Gavin Moss,
I know it's about opinions but ironically I never rated Baines as a defender. He has always allowed far too many crosses to come in even at his peak.
His strength was getting forward and his dead-ball ability and he hasn't netted a free kick since his brace at West Ham in 2013 apparently. Great servant but he's had his time. IMO of course.
Derek Knox
174
Posted 27/12/2018 at 00:15:33
One very encouraging aspect of today's game was that three of the goals came from different sources than Richarlison and Sigurdsson.Which is a trait I hope is continued.
Without getting too carried away with the result, let's hope we can carry on the form against Brighton, who did a good job today keeping Arsenal down to one goal and securing a draw.
Simon Dalzell
175
Posted 27/12/2018 at 00:18:57
Mike @173.
I thought I was beat, but you've twisted my arm, I'm having one more. You're to blame for any repurcussions.
ps: My son is also 19 and has more Everton tattoos than skin!
Andy Crooks
176
Posted 27/12/2018 at 00:20:00
I remember the great John Daly referring to this site as "Jim's Journal."
I guess the next installment will come after a defeat against Brighton. A toast to absent friends.
Nathan Ford
179
Posted 27/12/2018 at 00:32:19
Wow, I can't believe we have people on here questioning the future of Marco Silva??? A few not-so-great results whilst trying to make a team from the shite he was left with and people want change?
How short are people's memories!!! Rome was not built in a day!!! We have endured Koeman and Allardyce — people who had no concept of how we need to play football or how our club should be run.
We now have a young forward-thinking manager who will make mistakes but, guess what? We will attack and be entertained on the way. I'm good with that and look forward to the ride. If I had to choose between losing 6-2 and losing 1-0 with no shots at goal, I'd rather lose 6-2.
I pay to be entertained and believe Marco will bring good times to the club but the guy needs three or four transfer windows — not just one.
This club will go onwards and upwards with Silva in charge; it's not an overnight fix and those who think it should be are deluded and have played too many Football Manager games.
Gerry Ring
180
Posted 27/12/2018 at 00:34:08
Super result today. It annoys me watching Toffee TV with the player ratings. After the Spurs game, all our boys got minus ratings. We win 5-1 and Coleman gets a 6.
Seamus is the ultimate pro who really looks after himself. This is the 1st season back after a terrible injury. I predict that he will be back to himself next season but my advice would be to get away from Everton because he has lost the support of the fans.
Part of his lack of confidence is due to this external pressure. I watched Trippier playing against us last week and he had a worse game than Coleman. For his own sake, I think he should look for a club who might appreciate him.
Geoff Lambert
181
Posted 27/12/2018 at 00:51:42
Nathan #179 "I'd rather lose 6-2."
And you are calling some people deluded!!
We have beaten Cardiff and Burnley in the last 6 games... that is just about our level. Let's see what happens against a team not in the bottom 3 on Saturdsy.
We have taken 7 points from all the teams in the top 12 places up to now with half the season gone.
Joe O'Brien
182
Posted 27/12/2018 at 01:04:23
So we're the same level as Cardiff and Burnley? Have a quick look at the table will you Geoff..winning 5-1 on a away fixture and we get comments like that. Unbelievable Geoff.
Geoff Lambert
183
Posted 27/12/2018 at 01:12:50
Yes Joe, have a look at the table,We have taken 7 points from all the teams in the top 12, 7 fucking points now that is unbelievable Joe don't you think? A win against a bottom 3 team and some people are creaming in their pants.
Joe O'Brien
184
Posted 27/12/2018 at 01:27:24
Well, the Wolves match we were done by the ref for that bad decision with Jagielka. and let's not forget that they've taken points off all the top 6..
If only for a stupid challenge by Baines, we would have seen the match out against Bournemouth.
I'll give you that the matches against West Ham and Watford weren't great. All the other matches were away bar the Spurs match, which was shocking... but we more than matched the other top 6 at their grounds.
Not many teams will take any points at those grounds. For you to say we're at the same level as Cardiff and Burnley! Geoff, are you actually serious?!
Brian Wilkinson
185
Posted 27/12/2018 at 01:28:22
I wonder where Mr Bennings is, unusual not to post after a game, or does it have something to do with a 5-1 victory?
Not sure as I do not post all the time, but that name pops up regularly after a defeat.
[Apologies if I am barking up the wrong tree on this.]
Nicholas Ryan
186
Posted 27/12/2018 at 01:30:36
Crisis, what crisis?!
Joe O'Brien
187
Posted 27/12/2018 at 01:38:18
Brian.. you're spot on. There are a few absentees today. Long may it continue, nothing against those posters... but it might also point to that we've won that day.
Geoff Lambert
188
Posted 27/12/2018 at 01:41:49
Joe! I would love to think we are the only team to not get a few decisions go for us but we are not.
By the way, Burnley went to Spurs the other week and where unlucky to lose 0-1, as where the mighty Cardiff, also 0-1. If only we could manage that.
Simon Dalzell
189
Posted 27/12/2018 at 01:42:24
Brian #185. Jim's okay. He's no different to the rest of us. He sometimes expresses it in a more conservative way. I hope he's in good fettle. The same to you. Merry Christmas.
Joe O'Brien
190
Posted 27/12/2018 at 01:53:59
Geoff, mate, I think we will. We've also been unlucky not to take points from those grounds. We would have taken a point, if not 3, from the crowd across the road... only for a brain fart from Pickford. We could have taken points from Man Utd and Arsenal only for bad finishing.
It's Silva's first season with us after getting rid of all the dead =wood we had in the team last season. Once we get a recognised striker on the pitch (even though I think Calvert-Lewin will become just that).
Those points against those top teams will come... Keep the faith.
Geoff Lambert
191
Posted 27/12/2018 at 02:12:31
Joe, I have been keeping the faith for 30 years now, mate.
All the best.
ps: I think you missed out Huddersfield and the Geordies from your earlier list.
Laurie Hartley
192
Posted 27/12/2018 at 03:17:07
After getting smacked by Spurs I was very pessimistic going into this game. So what happens? - the blues come up with a great response.
What really pleased me about that performance was the way the players handled the physical stuff handed out by Burnley.

Alan J Thompson
193
Posted 27/12/2018 at 05:12:10
A good result and very pleased with 5-1 but let's not get too carried away. We've just beaten one of the bottom three who, at the halfway stage, are fast coming adrift from the rest of the league.
And please can we stop with this "Rome wasn't built in a day" nonsense. It wasn't achieved by appointing a Portuguese manager either but there was a fair bit of knocking off anyone who even just looked like opposing you.
Derek Knox
194
Posted 27/12/2018 at 07:21:39
Andy Crooks @176, I remember John Daly well, but didn't realise he was no longer with us. At that I am saddened by the news (to me), he had a very humorous take on any game or general observations regarding Everton.
I think we will have to get Michael and Lyndon to have an Obituary column or reference so we sadly know who has passed amongst us. It will inevitably come to us all at some point, of that there is no dispute whatsoever.
On a brighter note Andy, hope you and your family had an enjoyable Xmas, and it was such a pleasure to meet you in person at Mike G's gathering in the Midland. I am still amazed that you came all the over from Belfast just to meet Mike and the others, good man, and always have my respect!
Ian Hollingworth
195
Posted 27/12/2018 at 07:50:19
It's a fantastic feeling to beat anyone 5-1 and the players confidence will be boosted by this.
Now let's put a string of results together as nothing breeds confidence more than winning games.
Quality CF and RB the priority to keep continually improving the team.

David Ellis
196
Posted 27/12/2018 at 08:00:01
Jim Wilson @61 — "Good job it was Burnley because the team changes were reckless"... but I imagine Silva knew it was going to be Burnley. it wasn't decided by some form of lucky draw.
Mark Tanton
197
Posted 27/12/2018 at 08:48:28
Yes, David, you don't pay a man millions of pounds a year...
Colin Malone
198
Posted 27/12/2018 at 09:01:10
The team formation suits Bernard from being stuck on the wing. Same again on Saturday please.
Darren Hind
199
Posted 27/12/2018 at 09:29:54
Derek,
He said the 'great' John Daly, not the 'late' – haha...
I sincerely hope it wasn't through ill health, but John called it a day on TW a while back, although he has relented and posted a couple of times since.
I agree 100% with you, his posts are sorely missed. My lads loved his stuff – especially if I was on the receiving end.

Derek Knox
200
Posted 27/12/2018 at 09:49:55
Darren, thanks for the update, I interpreted Andy's 'toast to absent friends' to mean sadly departed, probably coupled with a few toasts I imbibed myself the night before.
Yes, as you say, Darren, I often found myself in stitches reading John Daly's posts. We need a bit of humour at times, and I always try to inject a bit myself, to lessen the chances of TW becoming a slagging contest and bloodbath!
Jimmy Salt
201
Posted 27/12/2018 at 09:50:45
Off topic but did anyone see Salah"s dive? How is that not worse than Niasse earlier in the season. Football is broken.
Brian Porter
202
Posted 27/12/2018 at 09:51:30
Best win for years and I missed it. Sods law, I got rushed into hospital yesterday morning, with an enlarged heart and lungs and influenza.
I made a real nuisance of myself until they let me go home late last night. I had to make certain promises of course but when I got home and found out the result I could swear my blood pressure hit the roof with the excitement. Well done blues. You have done me the power of good.
Derek Knox
203
Posted 27/12/2018 at 10:10:44
Brian, glad you have been declared fit enough to leave Hospital, but equally sorry that you missed us on the box, although it was not as great as the scoreline suggested it was nevertheless a massive improvement on recent showings.
Jimmy Salt, you raise a very valid point regarding, not only Salah's going to ground like he'd been hit by a feather, but by other incidents which make Niasse's punishment look like victimisation. I feel I need not mention that there are several Clubs in the Premier League, who appear to have different Rules applied to them than the rest.
John Hammond
204
Posted 27/12/2018 at 10:14:15
Jimmy, let's see if Salah gets done for it. Not holding my breath though...
Gary Hughes
205
Posted 27/12/2018 at 10:21:55
Just on Sky now that Salah won't face any action. Had Talkshite on this morning and 2 ex-referees both said it wasn't a penalty and he should get a 2 game ban.
It's getting beyond a joke that the so-called big 6 get away with something yet again. He literally falls to the ground because he was touched on the shoulder that's it. The contact didn't warrant the fall.
Ciarán McGlone
206
Posted 27/12/2018 at 10:22:28
I stand wholly and happily corrected. Hopefully I can now find a repeat of the game to watch.. thankfully Celtic was on.
Tony Abrahams
207
Posted 27/12/2018 at 10:35:09
Tom @156, I watched Burnley against Arsenal and thought that they were very unlucky, so was not looking forward to yesterday's game.
Maybe it's because Arsenal are not playing that well (they look fragile) but so did we before yesterday, so hopefully Arsenal, can produce a similar performance on Saturday night!
I've read Digne can't defend but he's already won more headers in a blue shirt than Leighton Baines and the kid is now even starting to attack like him.
He started the move which got us the free-kick, from which he scored, with the inter-change between him and Bernard reminiscent of the great Leighton and little Steven Pienaar at their very best.
Kase Chow
208
Posted 27/12/2018 at 10:58:42
Well done to the players and the manager
I can recall last few seasons we didn't win away very often but that monkey is off our back.
If we can beat one of the top 6 at home this season (very possible... imagine if it was the Red Shite), the blue touch paper and the belief would be lit and everyone can and will start believing in the project again.
We've over-reacted to the 4 terrible games but good to see us twat a team (we haven't done that for ages.)
Another couple of similar victories would be excellent.
I'd take finishing 7th this season and enhancing the squad further.
Brian Harrison
209
Posted 27/12/2018 at 10:59:50
From being really depressed to really delighted all in the space of 3 days, funny old game this football. Maybe it's just the paranoia that surrounds being an Evertonian, or maybe we get so used to our dreams and hopes being dashed that makes us what we are.
I have noticed that Marco Silva has mentioned the fans in his last couple of press conferences: before the Spurs game he said the fans would be very important to the team; then yesterday he praised the fans for their attitude even before a ball had been kicked. I remember his press conference when he was Watford's manager and they were beating us 2-0 at half-time in one of David Unsworth's games in charge. Second half it was as if the crowd had thought the team are struggling so we need to make as much noise as possible and they did. We went on to win 3-2 and after the game Silva commented on how the crowd had changed the game and how his players needed to be stronger when this happens. This was before we had shown any interest in making him our manager. Maybe he is desperate to see that same atmosphere again at Goodison as he knows even if our fans don't how important they can be when they really back the team especially when we go behind.
I think he was under a bit of pressure for his team to produce yesterday, as I can only imagine the comments that may have come his way had we lost. A manager just like players can be affected by confidence, and hopefully the derby result can be forgotton about now after yesterdays win. Let's hope for a similar result against Brighton who showed how resilient they are, coming back to get a draw against Arsenal.
Tony Abrahams
210
Posted 27/12/2018 at 11:09:28
Good points, Brian, especially about the crowd at Goodison, which we all know can be as good as anywhere else in the country.
It's not rabid no more, but maybe it's because we play a patient game that requires a lot more patience to view?
The faster the football, then usually the noisier the crowd, and hopefully, once Silva gets the players he requires, then Everton might start getting off to faster starts, which will definitely engage the crowd that bit more because it's something we all miss right now.
Brian Harrison
211
Posted 27/12/2018 at 11:33:35
Tony
I think Marco Silva is in a roundabout way asking for the fans especially at Goodison to be a bit more vocal. I am old enough to have been inside Goodison when there were 75,000 cheering the team on. I just get the impression that, against any team we play at Goodison outside the top 6, it's a case of us fans saying well we expect you to beat these, so you don't need us to be as vocal as when it's a top 6 side. But, as we know, that level of support needs to be there at all games.
When you listen to players from other teams from the past, they all say how intimidating it was playing at Goodison as the crowd were right on top of you. I don't know how we get that atmosphere back; maybe we will only get that atmosphere against the other lot and Man City and Man Utd. Maybe Dan Meis should seriously consider putting in a safe standing area at Bramley-Moore Dock, then maybe that old bear pit atmosphere will re-appear.
Joe O'Brien
213
Posted 27/12/2018 at 12:34:08
Wasn't there a 'trial allocated singing section' idea thrown about there recently?
Tony Heron
214
Posted 27/12/2018 at 12:41:38
John and Gary, are you really surprised about Salah getting away with it again? The game now is all about the "Sky darlings".
Did you notice how the MotD pundits were celebrating Everton's achievement on becoming the 1st top-flight team to score 7,000 goals? No me neither! Now if it was any of the aforementioned "big six", you wouldn't have got near Lineker and Co for the swooning.
Anthony Murphy
215
Posted 27/12/2018 at 12:46:31
Gary, nothing boils my piss more than the bias shown towards the bigger teams. I used to accept a certain level of bias as I reckon it's somewhat inevitable in any sport, but the last 5 (maybe even 10) years have seen a media-driven bias like never before.
It's in the interests of the Premier League (and as a consequence of Sky and BT et al) to protect their brand and ensure their big six are marketable on a global scale. What inevitably happens is a different set of rules being applied — not just on the pitch but throughout the whole machine that surrounds it.
The Niasse incident is an absolutely perfect example. Would the Premier League decision-makers dare to ban Salah for what could be two absolutely crucial games? Not a fuckin chance.
Philip Yensen
216
Posted 27/12/2018 at 13:26:25
Re the crowd at Goodison Park, give us the performance and the dear old lady will collapse. It's a special place, a he'll of lot of footballers old and new love the place. They have not always love the results but the old queen is top in their rating.
Back to the match. I'm sorry but Mr Pickford is not the answer to our goalkeeping problem. Every keeper in the premier pulls off great saves week in week out, so does he. I don't like his distribution of the ball. Passes a ball out to players with nowhere to go, gets exited when the ball is in his hand, doesn't know when to hold is and calm things down. He launches the ball 70 yards to their waiting centre-halves. Set pieces are a nightmare, does ho come, stay or martial the defence, no.
A piece about Bernard. He injured himself but utterly refused to give in, this boy has a big heart and worked his socks off great game well done Bernard. Unfortunately, he was replaced by Davies; this lad needs to go on loan to a Championship team. He needs to toughen up, wake up brighten up or he will end up in League One or Two. Still it was a great win.

Bill Watson
217
Posted 27/12/2018 at 14:16:49
A good all round performance, yesterday, and good to see some goals from defenders.
Coleman continues to struggle and he no longer seems able to go past his man with the ball. Maybe it's time to try other options at right back. Kenny seems to be out of the frame so I wonder if Digne could do a job there with Baines coming back in at left-back or even try Baines at right-back.

Jay Wood
[BRZ]
218
Posted 27/12/2018 at 14:33:24
If we are going to give Seamus a rest at right back Bill, I personally would prefer Kenny in there. He has never seriously let the club down and has the potential to be a real player for us.
Talking of Digne, the post-match interview with him yesterday on the club site is well worth viewing.
A lovely, lovely lad. It's not all about him, it's about the team. Asked which of his 3 goals to date is his best, he replied the two today because it helped the team win.
Asked if he had the opportunity to take free kicks at his previous clubs, he said yes, at Lyon and Roma, but at Barcelona..."it's difficult they have Lionel Messi (little laugh, phttt! sounds from his lips) and I can't!"
Smashing fellah!
Tom Bowers
219
Posted 27/12/2018 at 14:47:14
Sadly Seamus is out of sorts and it may now be he is past his best, especially since his bad injury.
Everton have to look to the future but I'm not sure Kenny is the answer. I particularly like the Palace right-back.
John McFarlane Snr
220
Posted 27/12/2018 at 14:51:42
Hi Brian [202] I admire your enthusiasm but football is only a part of your life, albeit maybe a large part, but nevertheless still a part. Don't let it have an adverse effect on your health. At the moment I'm struggling to recover from an accident, and I appreciate the feeling of frustration at missing games.
Listening to match commentaries can be agonising, whereas attending games you feel that you can influence matters. I'm getting a little impatient but realise that there is no sense in rushing things.
Hi Derek [203], down the years results and performances have been at odds, we've all suffered and benefited, some more than others, I have learned to enjoy the moment when things have been in our favour. Looking forward to another 'Midland Meeting'.
Hi Tony [207], I think that you and I are on the same wavelength on many issues, I too believe that the tempo of the game, and the status of the opposition play a significant part.
Can you recall my feeling a bit paranoid regarding postings, I wonder if you still have the same view, something we could discuss at our next get together, providing we can come up with an excuse for one... preferably a Wembley success celebration.
Gerard McKean
221
Posted 27/12/2018 at 15:06:52
Just to add to Jay #218, I loved Digne's answer to the question of whether he liked playing so many matches over Christmas. Yes, he said, Christmas is a time to be with family and Everton is my family now.
Smashing fella, as you say.
Fran Mitchell
222
Posted 27/12/2018 at 15:08:07
Kenny should be given a chance, as Seamus is out of sorts and possibly never will return to his best, and even at his best, should not be overplayed in this busy period.
However the feeling I get with Kenny is that he'll never be more than a back up.
The lad from Palace has certainly turned heads this season, there is also Walker-Peters at spurs, who may be frustrated at startinh just one game this season (with Trippier in his way).
Then of course is Brands' scouting network.
But one wonders if Silva will give Coleman until the end of the season and see if he can return to his previous form. From a business perpective, if Seasum can return to his best, it'd save us a good 30 million.
Derek Taylor
223
Posted 27/12/2018 at 15:35:33
Have patience, fellow Evertonians. There is always 'a loved one' we can't wait to see the back of!
Hibbo. Ossie, Howard, Baines, Jagielka. Now it's Seamus who has outlived his welcome. All have served their purpose so why didn't they realise it and just feck off!
Brian Murray
224
Posted 27/12/2018 at 15:40:05
Re Coleman's injury – Should a supposed top professional ruthless club be hoping against hope that a player may or not play himself back into fitness and form? Time for Everton to get into the grown-up part of the Premier League and have two serious players vying for each position. Starting with the erratic goalie!!
Dave Abrahams
225
Posted 27/12/2018 at 15:52:59
Fran (22), you may be correct in that Jonjoe Kenny may never be more than a back up in the squad. I beg to differ myself. Jonjoe has had limited time as a first team player, twenty odd last year, when he had to sink or swim in a very poor unbalanced team, where it was every man for himself, under different managers.
This season, amazingly, he has played four first-team games, dropped after one first-half poor display but finishing on the winning side after a good second half.
Now I'm hoping that Seamus still has a lot of life in him, but he has been below par in quite a lot of his recent outings in the first team, don't think a rest would do him any harm, particularly at this busy time of the season. I think Kenny deserves another go in the first team, and I don't mean just versus Lincoln City in the FA Cup.
Steve Ferns
226
Posted 27/12/2018 at 16:06:13
I understand that people haven't been too impressed with Jonjoe Kenny. He's yet to really show what he's capable of. But let's not write him off. There's a few other players to consider:
1. Kyle Walker-Peters. Now playing more often for Spurs and looking decent. This guy was Kenny's back up all the way through the various England age group sides.
2. Aaron Wan-Bassaka. This lad is only a year behind Kenny in age. Yet he never got a look-in at the England age group sides as Kenny was so far ahead of him.
3. Trent Alexander-Arnold. This lad was always in the England age group sides at the group below Kenny being two years younger than him. Liverpool coaches were surprised at his development as he was not earmarked for the development he has had.
Walker-Peters and Wan-Bissaka are Kenny's direct rivals at u21s and below. Wan-Bissaka has really kicked on and looks a player. He didn't have great game after great game. Palace played him out of necessity, like we had to with Kenny himself, but he kept his place and both palace and the player are the better for it.
Walker-Peters is someone Spurs expect big things from. He, like Kenny, was singled out as a future star man. He's had a slow start but is now playing more and benefiting from it.
Alexander-Arnold got in the side one day and exploded on the scene and has gone from strength to strength.
So, these three have all played, sometimes well, sometimes badly, but they kept playing and got better and better. Sure, Alexander-Arnold is the pick of the trio, but the other two look really good, and yet, and this is the key thing, they were never viewed as better than Kenny.
So what's my point? The lad hasn't played enough. When he has he's been in bad sides. He's not had the opportunity to grow. He's not had the backing he needs. Don't give up on him. This lad was meant to be in the England side already and the England right-back for the next decade. His growth has certainly stagnated. But he needs games, and we need a change of right-back. I hope Silva gives him a run of games. I hope Kenny fulfills that early promise.
Matthew Williams
227
Posted 27/12/2018 at 16:20:11
We at least got a little bit of pride back with that win; we need to continue it with a win at Brighton.
It was great hearing the top away support we have loud and clear during the commentary, the same application all round and we should get another win.
COYB
Frank Crewe
228
Posted 27/12/2018 at 16:26:27
"they were never viewed as better than Kenny."
They are now.
Jay Harris
229
Posted 27/12/2018 at 16:32:22
I think Jonjoe's problem was more related to Walcott being totally out of form, Steve.
I don't think he and Walcott were on the same wavelength on so many occasions... and then, of course, Seamus played out of his skin in his first game back and that must have dented Kenny's confidence.
When supporters throw vitriol at the young kids, I don't think they realise the effect it has on their confidence. That is why I would give Kenny some game time in the "easier" away fixtures.
Jim Bailey
230
Posted 27/12/2018 at 16:48:45
Derek @223,
Many a true word spoken in jest.
David Thomas
231
Posted 27/12/2018 at 17:09:26
I hope I'm proven wrong but I just don't think Kenny or Davies will ever be good enough.
I think they will both have good careers for a lower level Premier League team or a Championship team but if we want to be competing with the current top 6, I don't think they could be starters.
Tom Bowers
232
Posted 27/12/2018 at 17:10:47
One has to accept that anyone picked for the England squad is totally one man's opinion and only he knows why he picks them.
It does seem that under the Southgate regime anyone who is English will get a shot whether they are playing for their league's first team or not. He certainly has no hesitation picking the lads from the under 21's etc .
Pity that the late great Howard Kendall was denied a cap back in his heyday but then the criteria was a lot higher although it was criminal that he missed out.
Getting a cap is no great achievement these days.
JJK does have quality but it seems many fullbacks are judged on what they do in the opposition half rather than in their own.
Nobody was better than Seamus a couple of seasons back when Bainsey was left back but that horrific broken leg has had it's effect and we may not see Seamus as good as he was.
Steve Ferns
233
Posted 27/12/2018 at 17:21:10
Tom he wasn't just picked for the u21s, he won the World Cup with the u20s, he played for the u19s, the u18s, the u16s . he's played for the lot. Successive coaches thought him to be the best in the country season after season. It's not just one mans opinion. And his club coaches have often singled him out for praise. They all think a lot of the boy.
Jay Wood
[BRZ]
234
Posted 27/12/2018 at 17:21:42
Derek Taylor, your posts, your subject matter, your manner of commenting - right down to ending nearly every sentence with an exclamation mark - increasingly remind me of a long-time poster who finally, indignantly, upped his tent and stomped away from TW a few months ago.
Phil Walling.
Nah...it couldn't be...could it..?
Neil Copeland
235
Posted 27/12/2018 at 17:34:33
Another angle is that JJK came into the team following an injury to Seamus who, prior to the injury was playing well. JJK had a very tough act to follow particularly when being compared with Seamus' forward runs. I thought he did ok in a struggling team without reaching the same levels as Seamus.
Seamus was brilliant in his first game back and clearly was determined to prove that he still "had it". However, since then his form has been very patchy. If JJK was to be given a few games now he may compare better given that Seamus is not at his best. My point being that this would, in my opinion, be a good time to give him a run.
However, there is another factor - Seamus is the captain for a reason and this may be the more difficult part of his role to fill successfully.
Tony Heron
236
Posted 27/12/2018 at 18:26:35
Completely unrelated but just watching Dick and Dom on tv and Dom is the spit of Marco!!
Brian Wilkinson
237
Posted 27/12/2018 at 19:22:06
It is easy to get carried away with a good win as: much as it is after a bad defeat.
I think patience is the key, take the good with the not so good.
We need to get behind the team, we rant our frustration, yet should we be out and about and a rival supporter dares to put our club down, we don't take it, we will not be told and we defend our team to the hilt.
We need to get it right on the pitch and also on the terraces, away from home the Everton support is amazing, getting right behind the team, yet at Goodison at times, it resembles a library.
In the seventies and even eighties, teams dreaded coming to Goodison, it was a bear pit.
Is this down to season ticket holders spread out everywhere, if so would there be an option going forward as having unreserved seating, first come first served for season ticket holders, just for a certain part of the Gladys Street or Park End, in a way that other supporters are not split up, but supporters able to claim a certain block for those wanting to sing.
I do not have the answer but it only seems certain games now the crowd are up to it.
Answers on a postcard please.
Finally hope everyone had a great Xmas, all the best for the new year fellow Evertonians..
Bill Watson
238
Posted 27/12/2018 at 21:40:13
I agree with all the comments saying JJK needs more game time and now is a good a time as any but my feeling is, that for whatever reason, Silva's not too keen.
I'd like to see him given an extended run in a settled side and show everyone what he can, or cannot, do.
Derek Knox
239
Posted 27/12/2018 at 22:44:05
I agree that RB is not an essential priority in the January window, and also that young JFK has not been given much game time. A striker (which is always difficult in a January window) has to be the top target.
It's a difficult one with Seamus, he is evidently not the same player he was before that injury, but with being so respected, being Captain too, he is deemed difficult to drop, but I would like to see JFK given a bit of a run. He is unlikely to improve while sitting on the bench.
Simon Dalzell
240
Posted 28/12/2018 at 00:02:31
Tony # 236 I thought the same !!! P.S. My wife cant get enough Dom.
Add Your Comments
In order to post a comment, you need to be logged in as a registered user of the site.
Or Sign up as a ToffeeWeb Member — it's free, takes just a few minutes and will allow you to post your comments on articles and Talking Points submissions across the site.
© ToffeeWeb